Thaina and Charns Casa Malca Wedding in January 2021 in Tulum was one for the books! After being stuck in Europe for almost a year (March 2020 – Jan 2021) we realized how much we've missed working as a Wedding Photographer in Tulum. There's no place in the world like the Riviera Maya and coming to Mexico, for us always feels like coming home! 
We met Thaina and Charn the day before the wedding at their get together party and fell in love with them right away. And suddenly it was back again – that special feeling that keeps driving us.. The feeling of an endless summer.
Our lovely couple flew in their loved ones from Brazil and the States, to celebrate an unforgettable Beach Wedding in Tulum. 
When searching for wedding venues in Tulum, there's no way to not consider a Casa Malca Wedding.. The legendary Pablo Escobar Mansion definitely has it's Charme and we couldn't have been more excited our couple chose this special place as their wedding venue.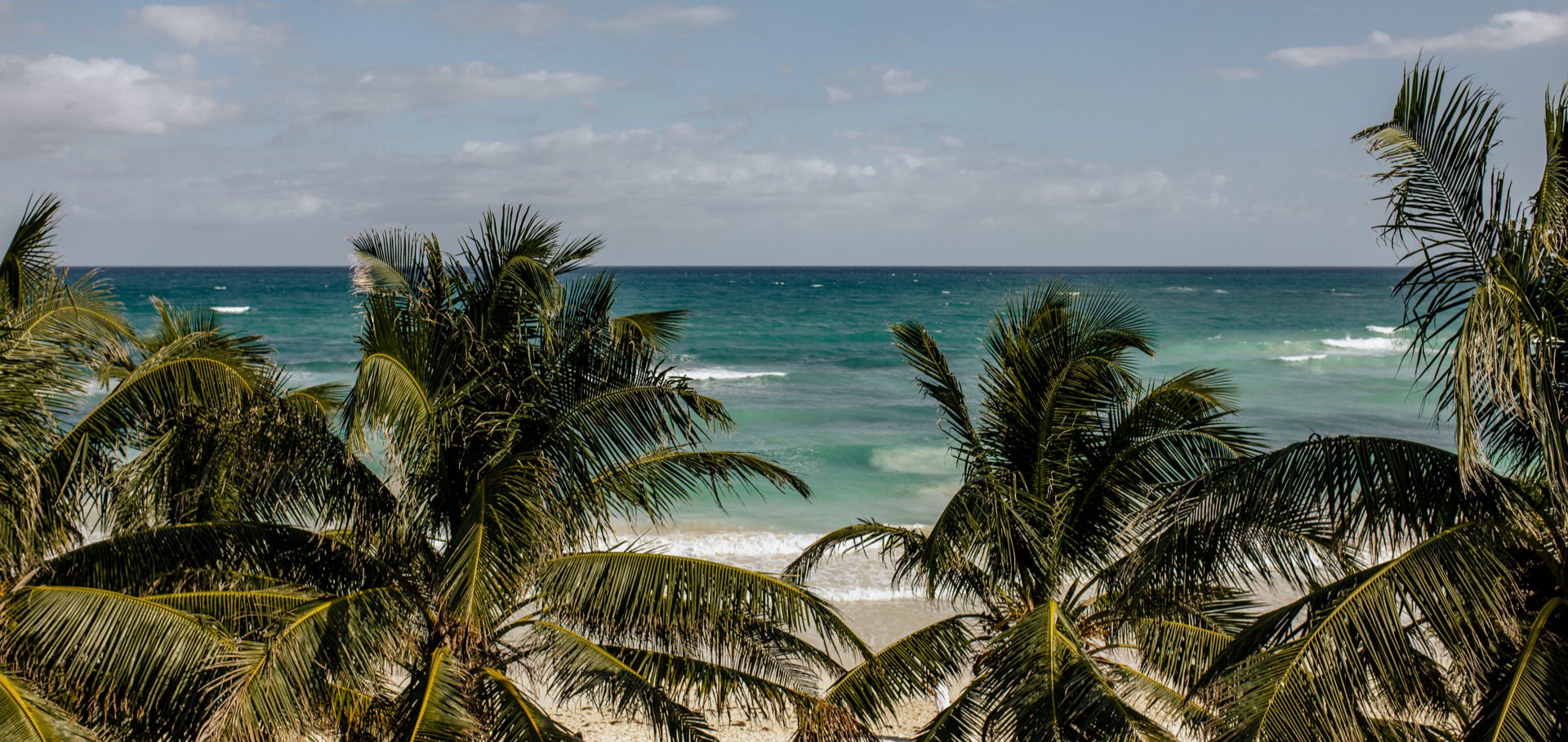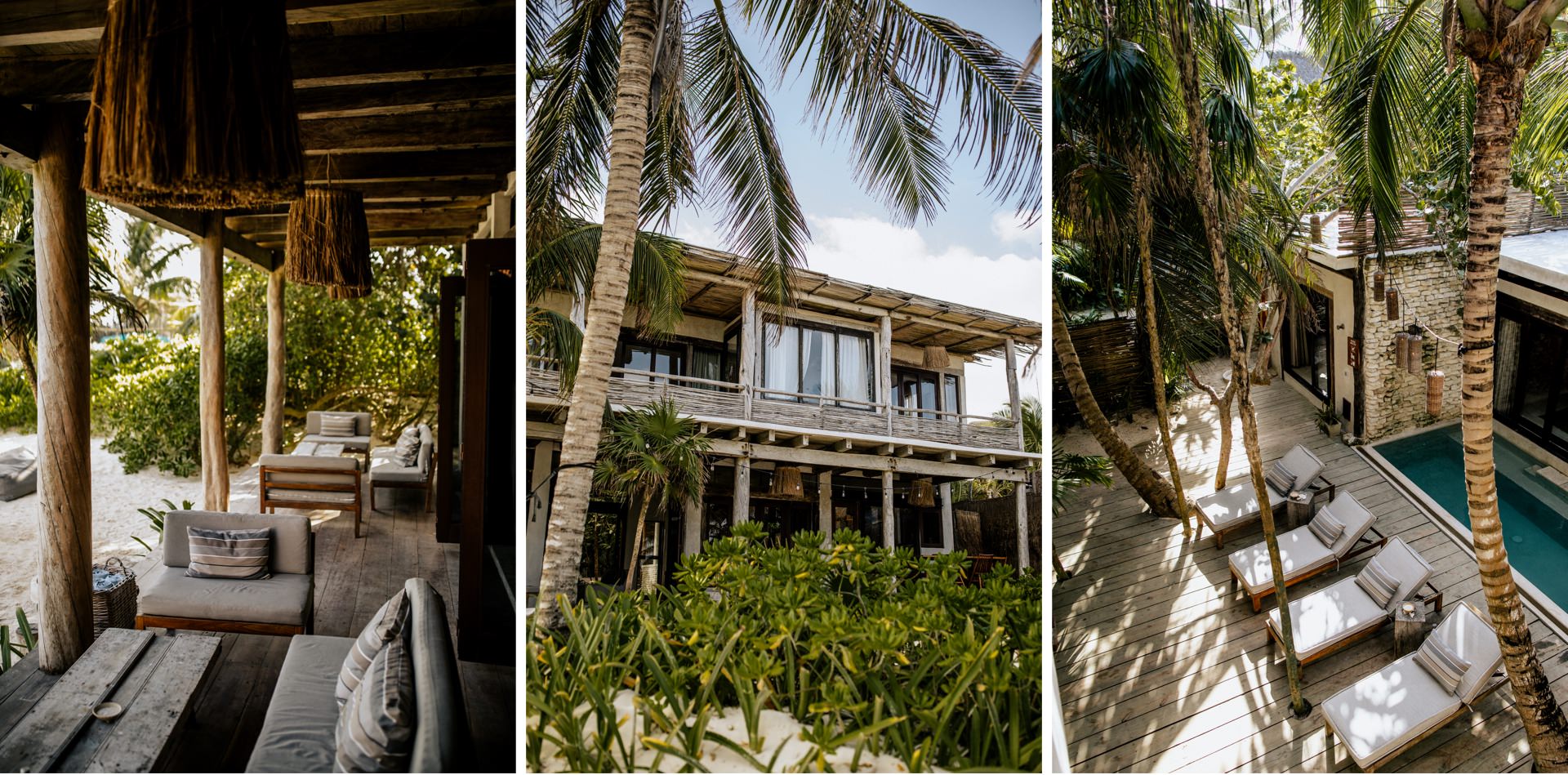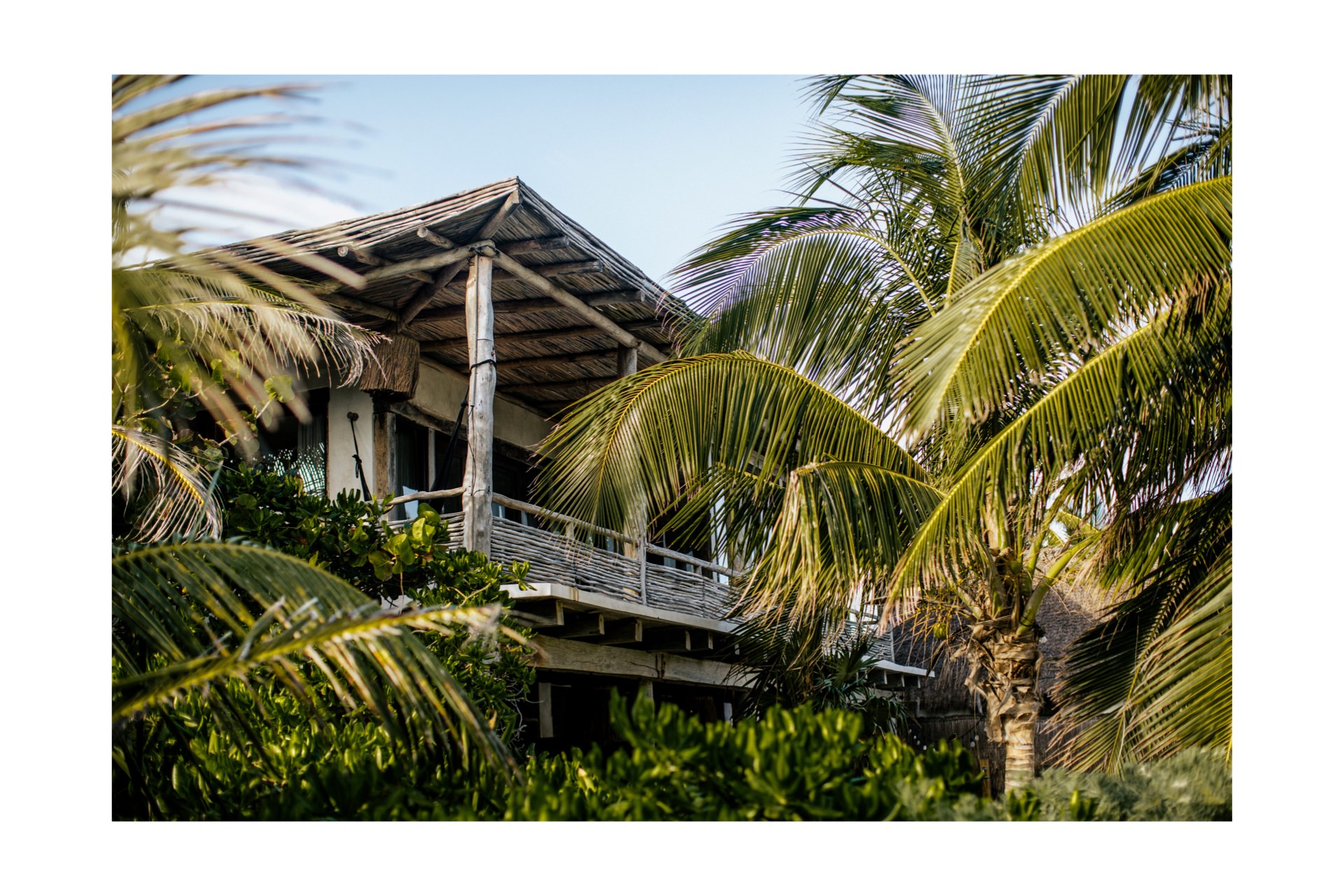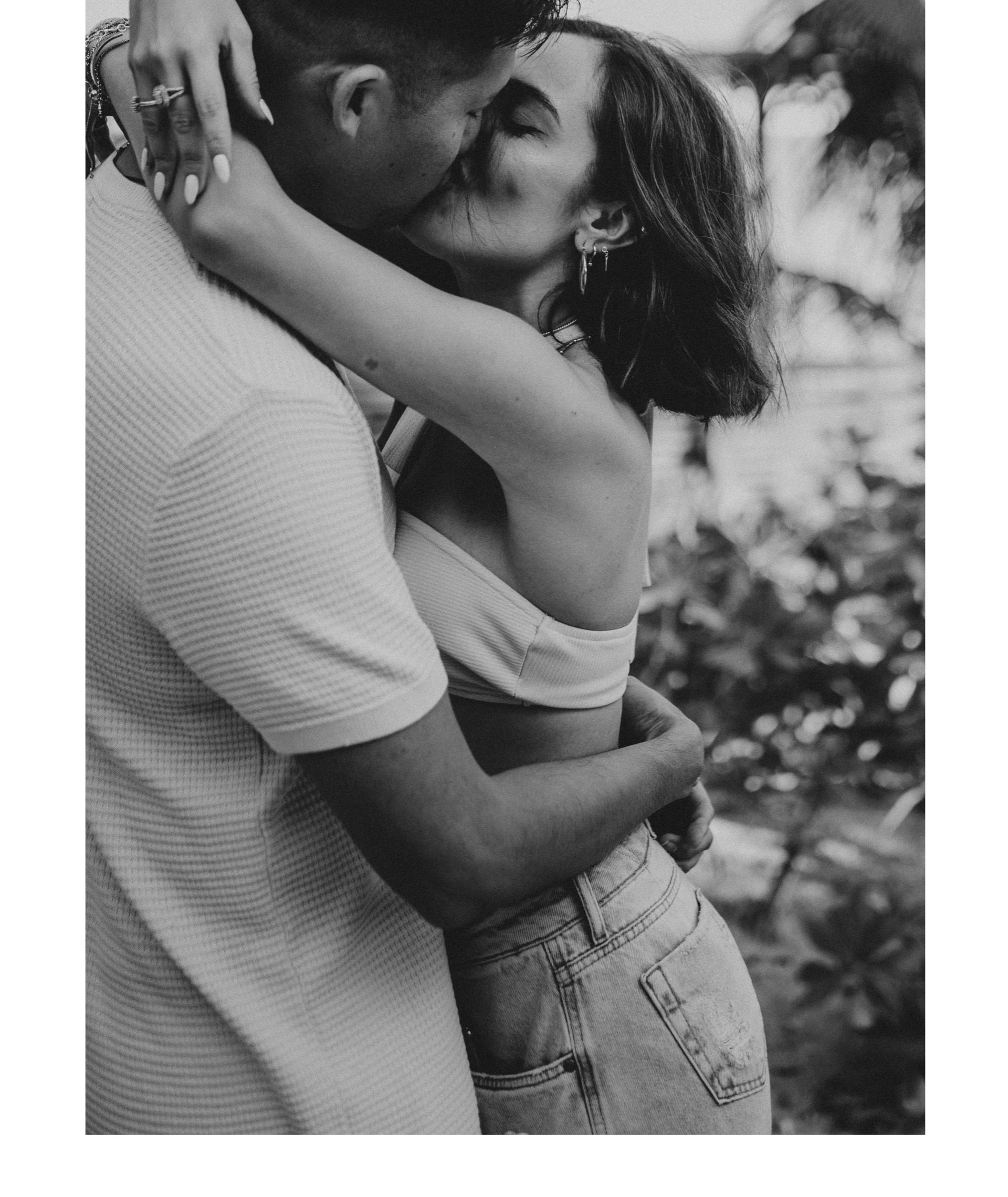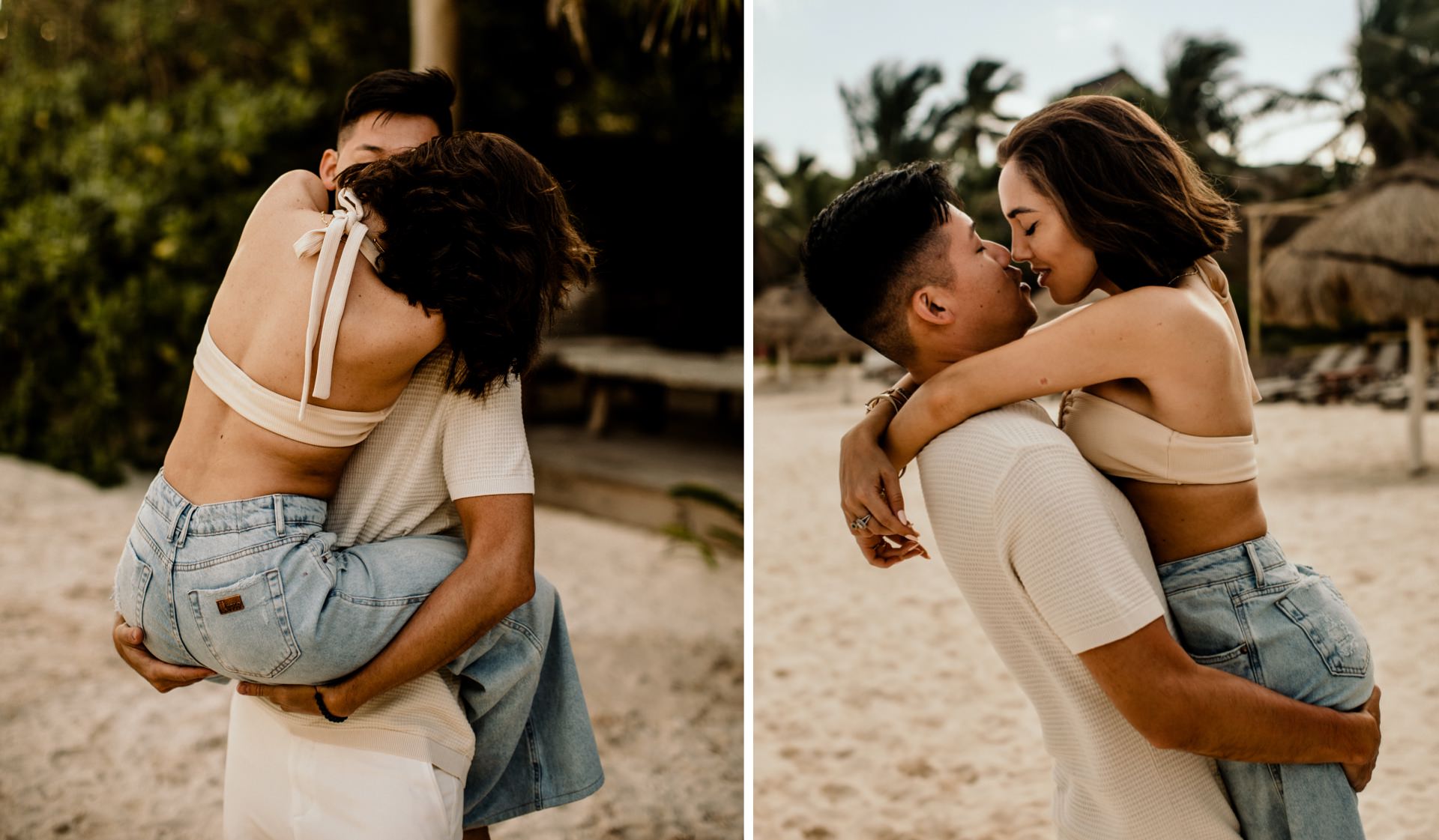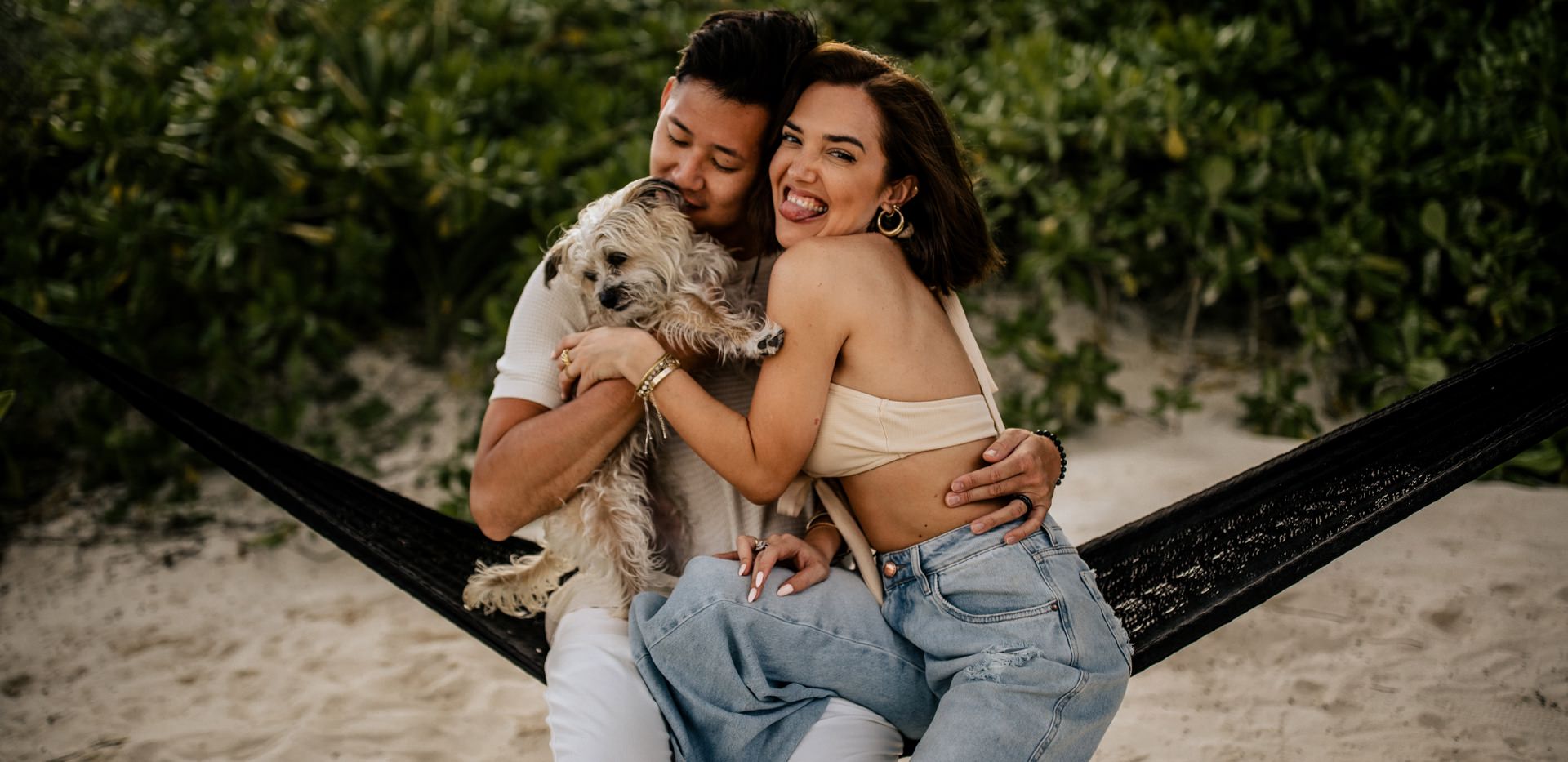 The wedding day started with a relaxed getting ready at Aldea Canzul .. A lovely Villa right at the beach and they've had enough space to accommodate all the wedding guests.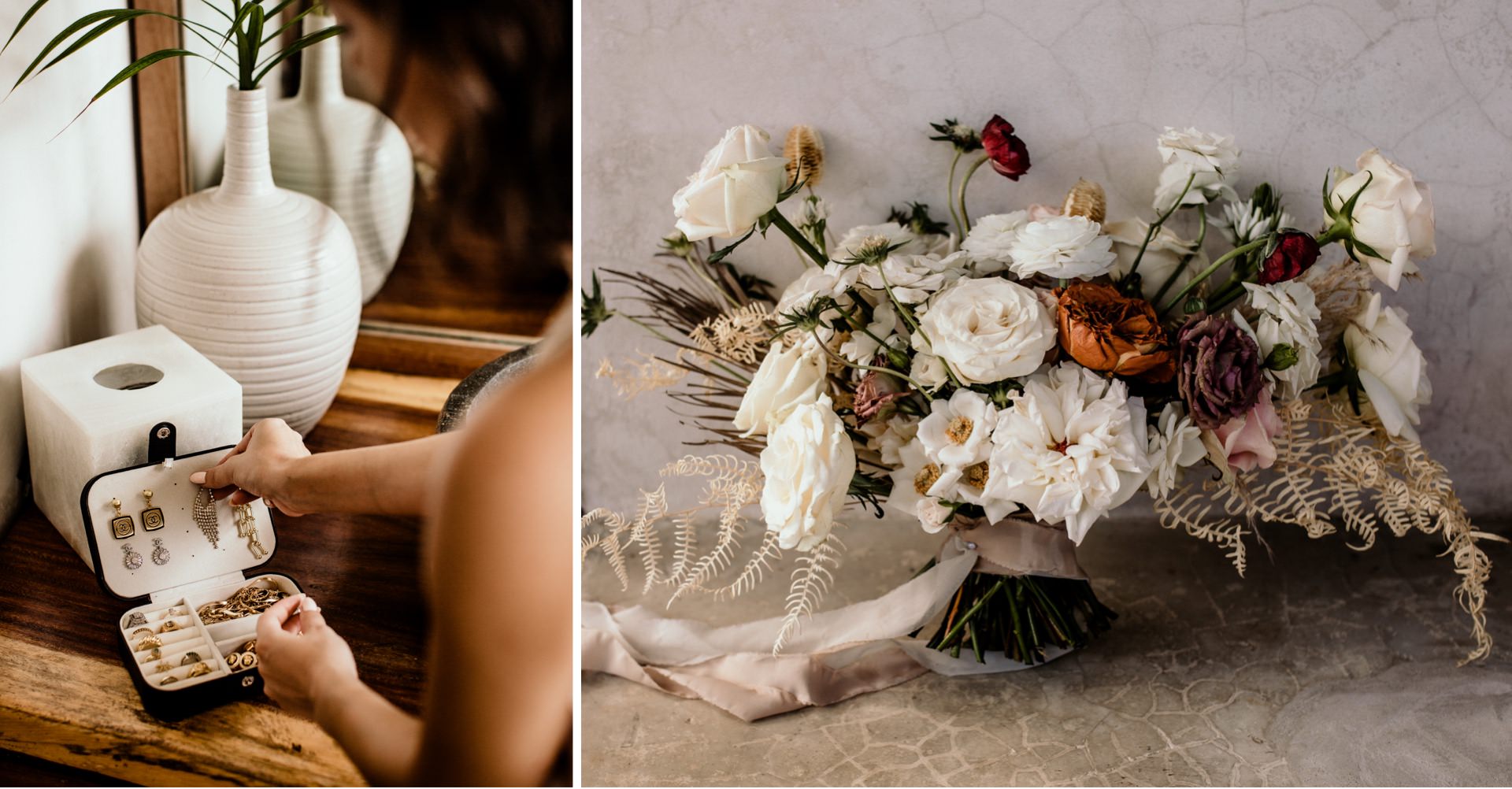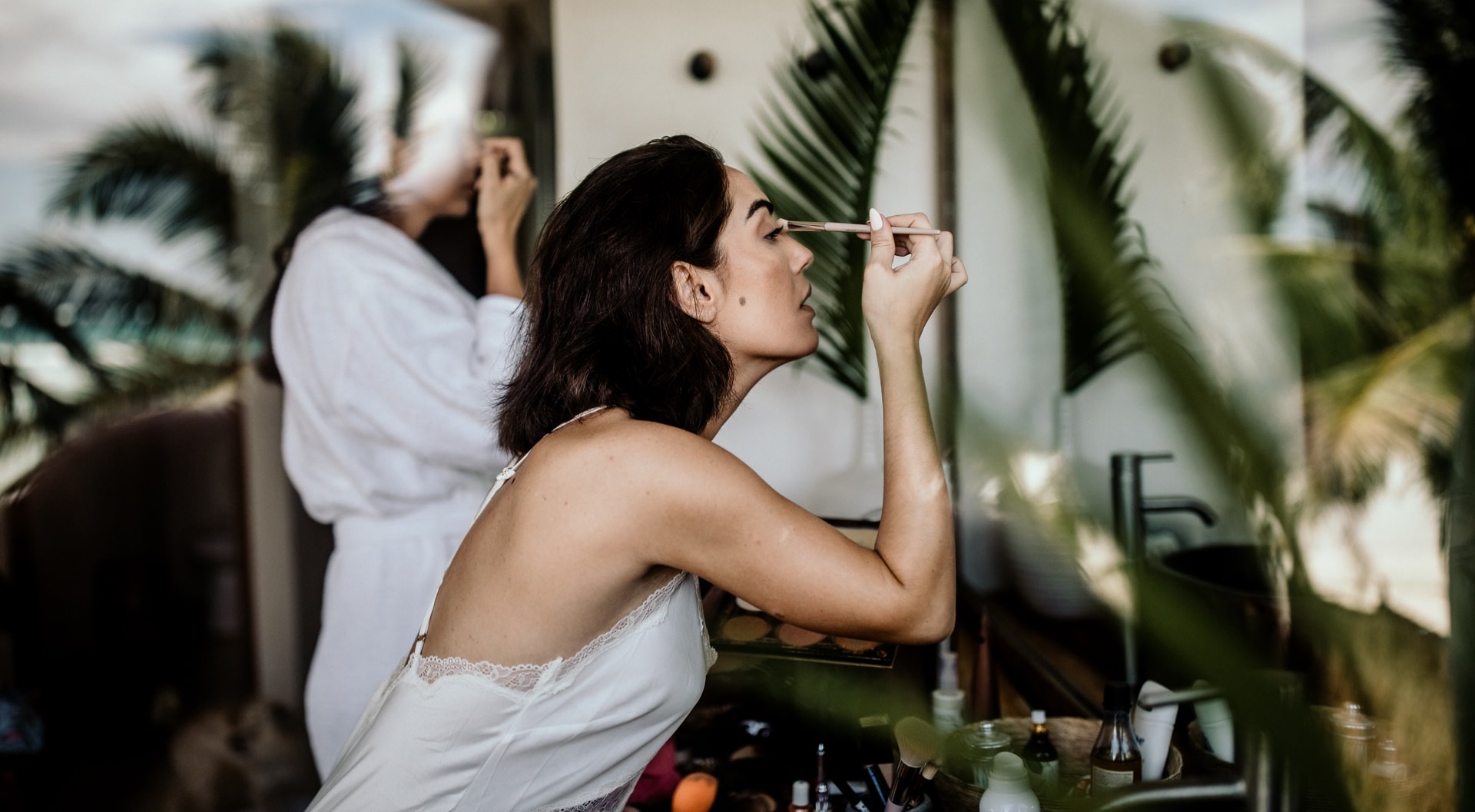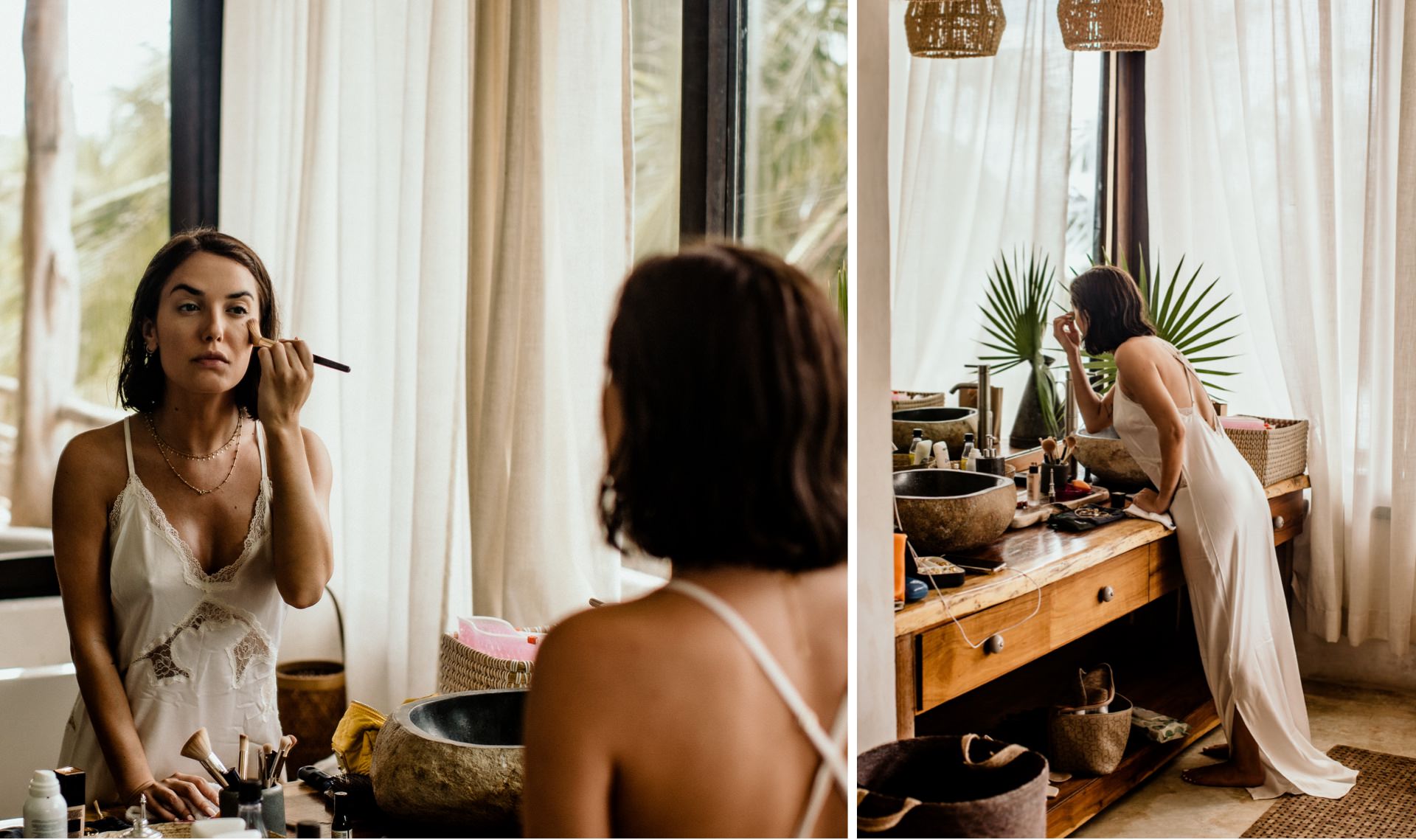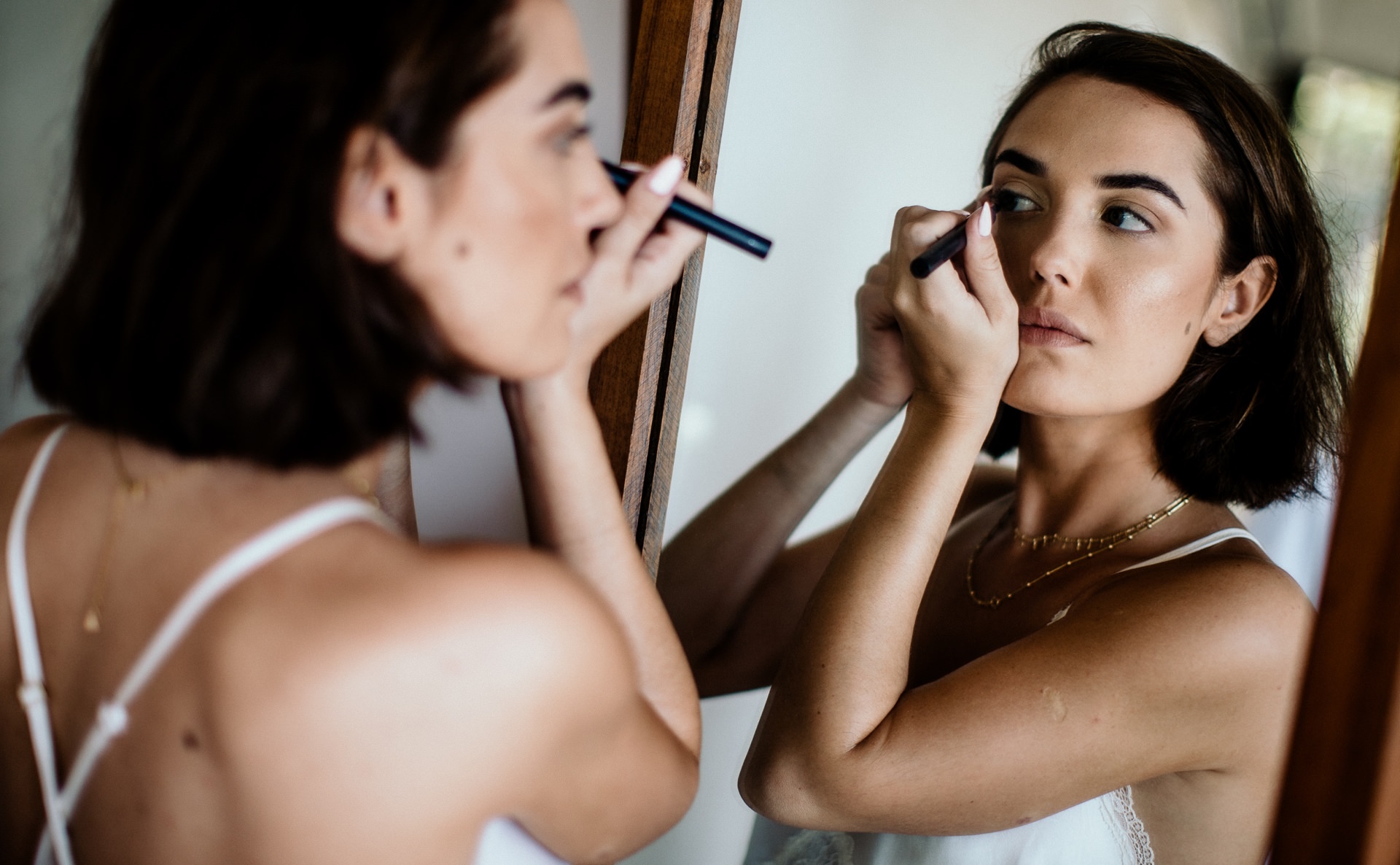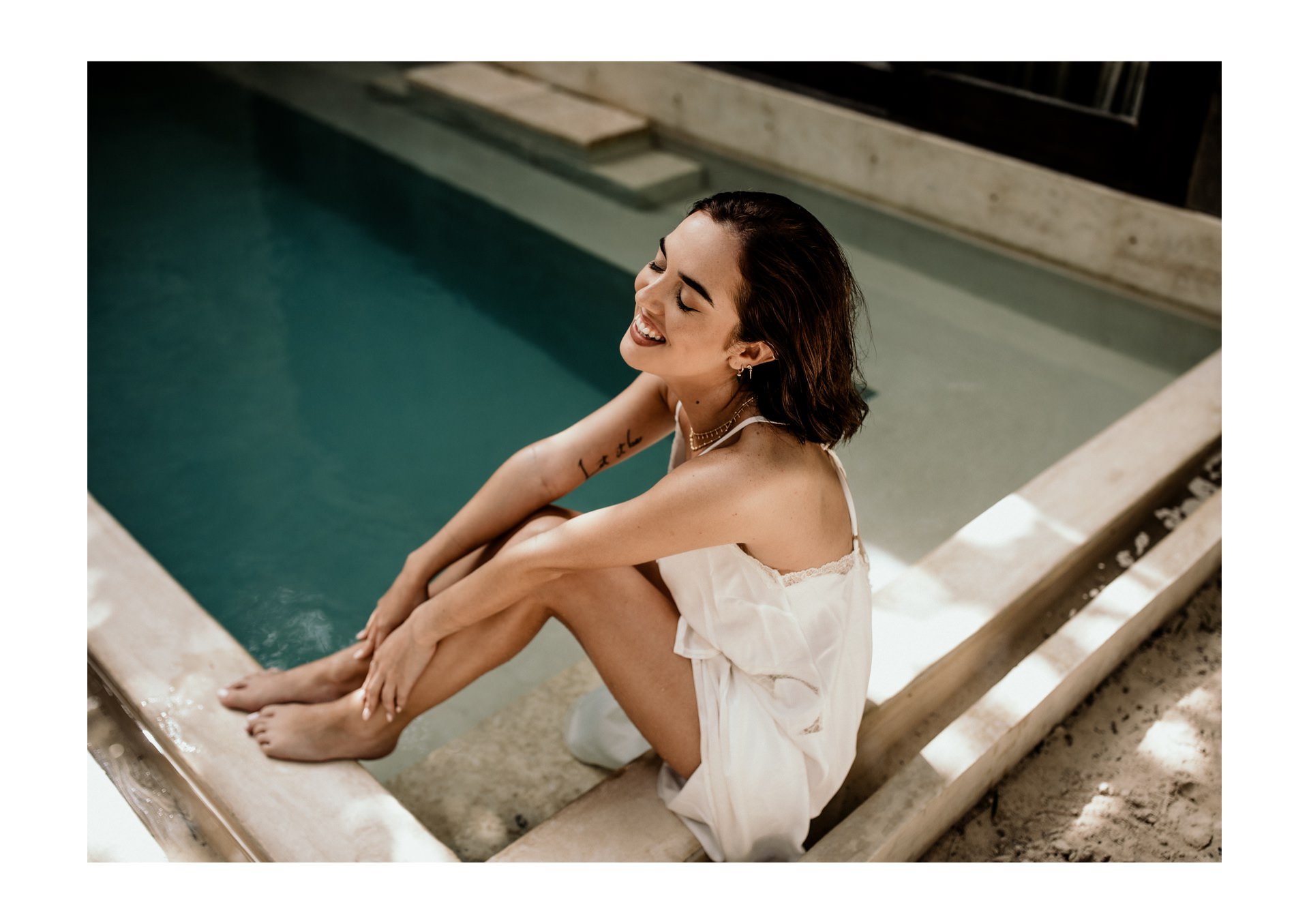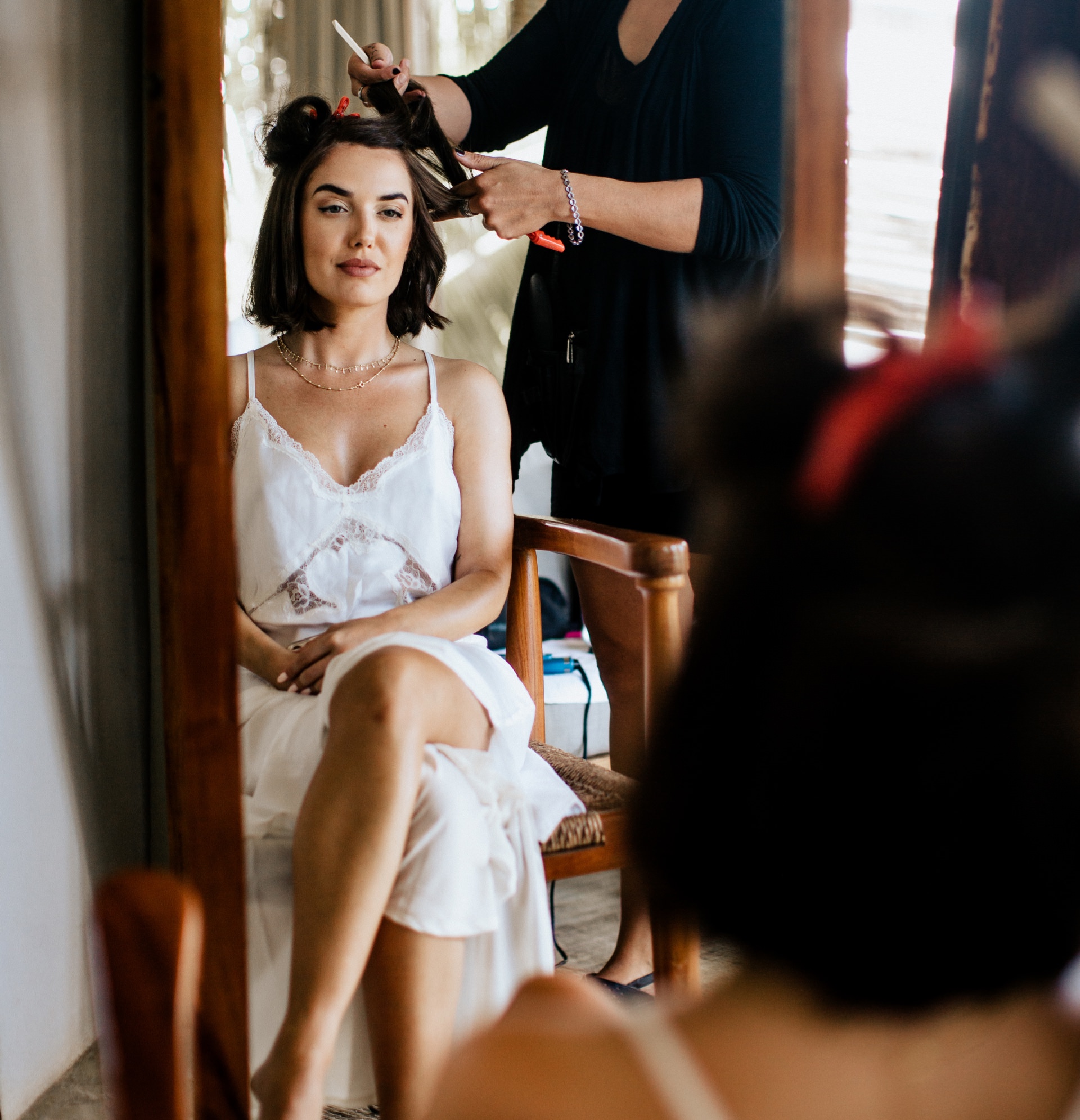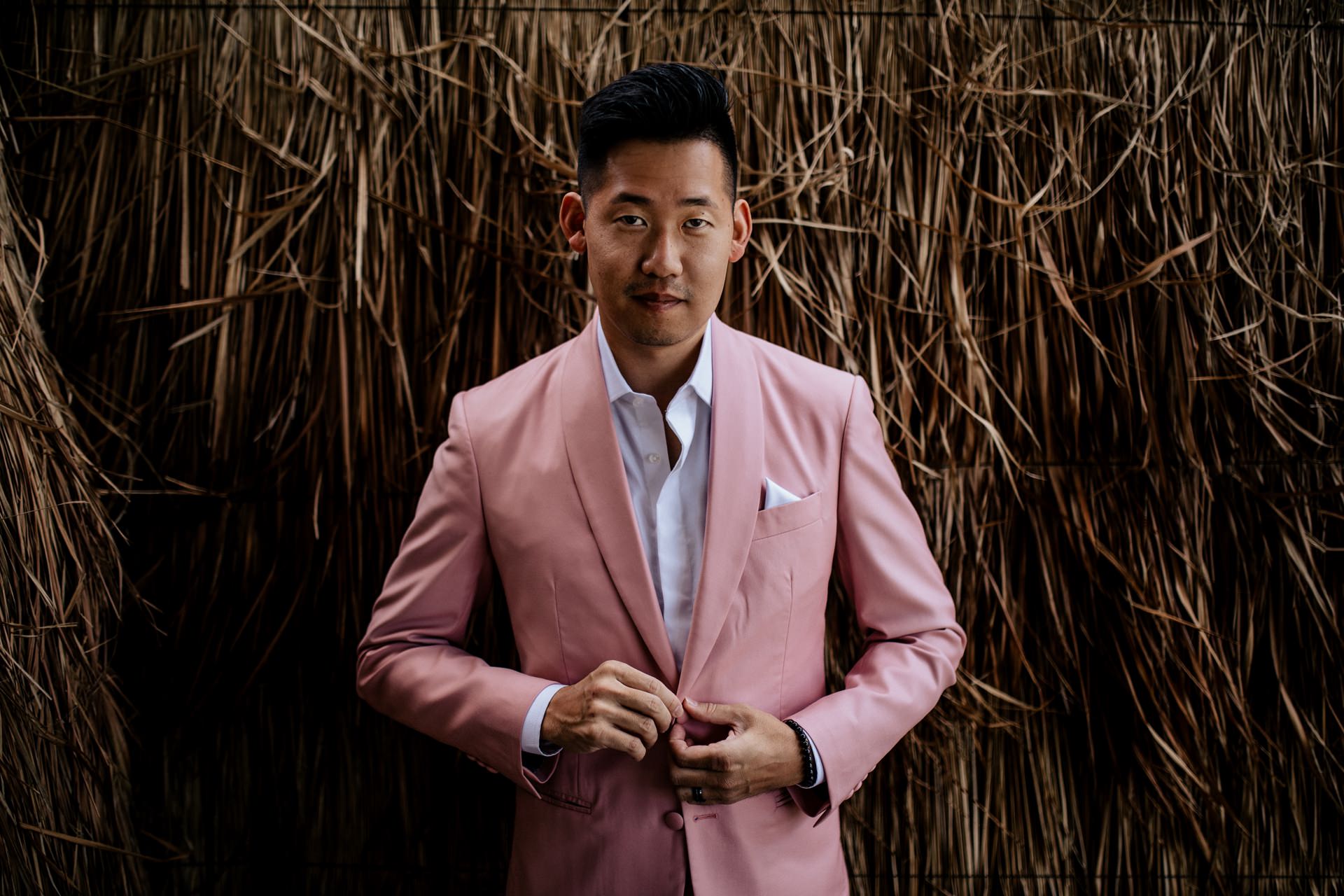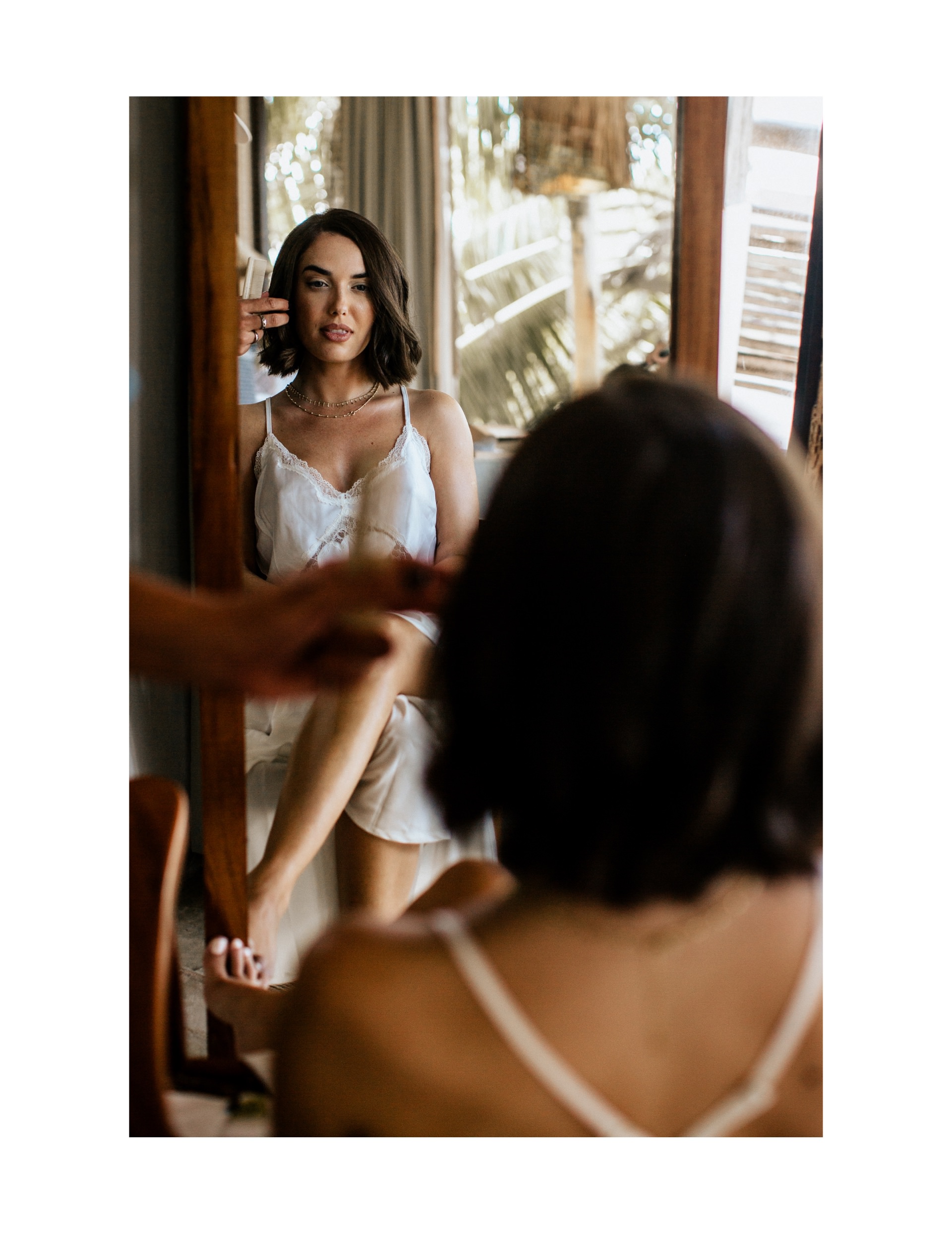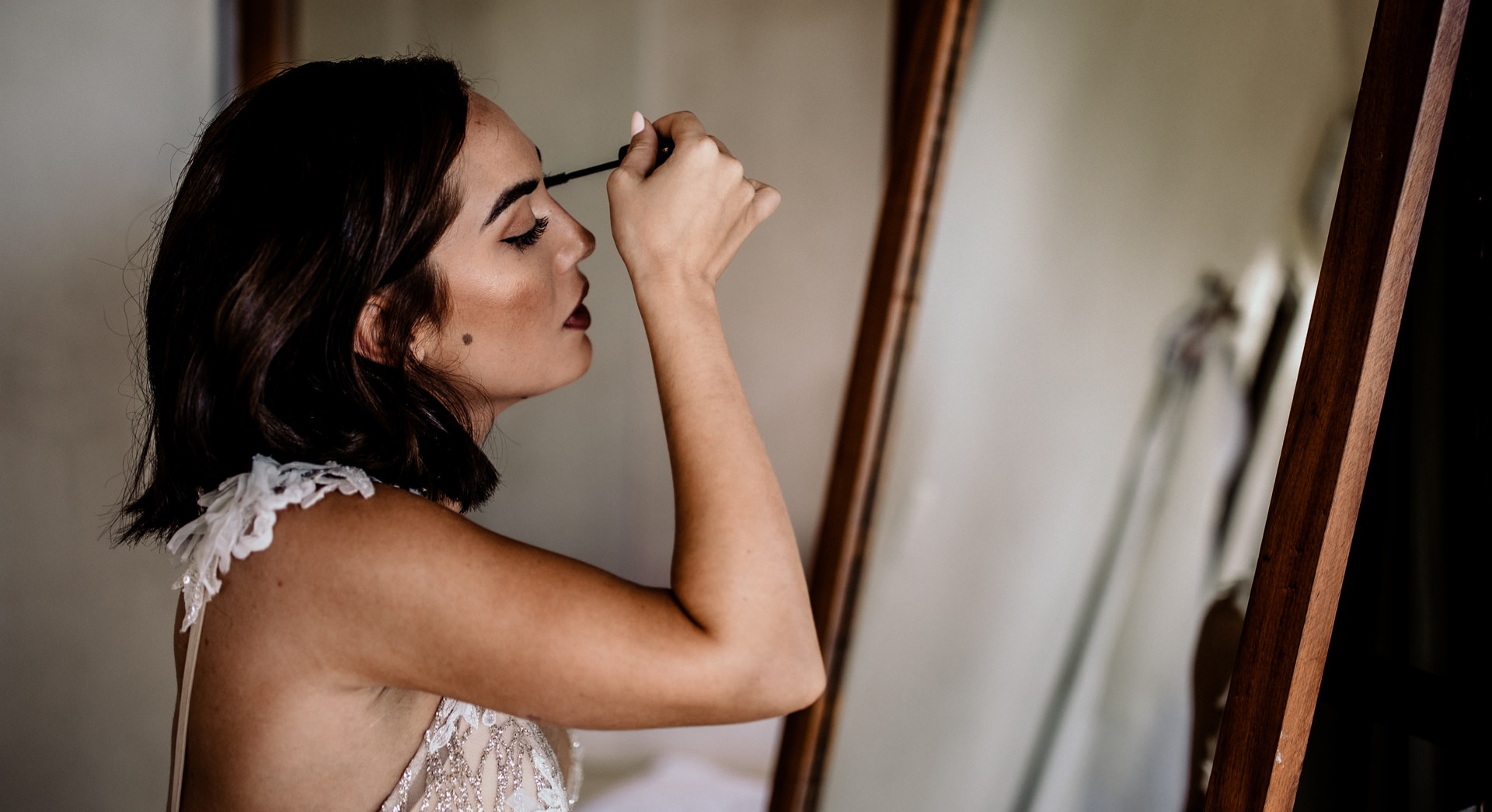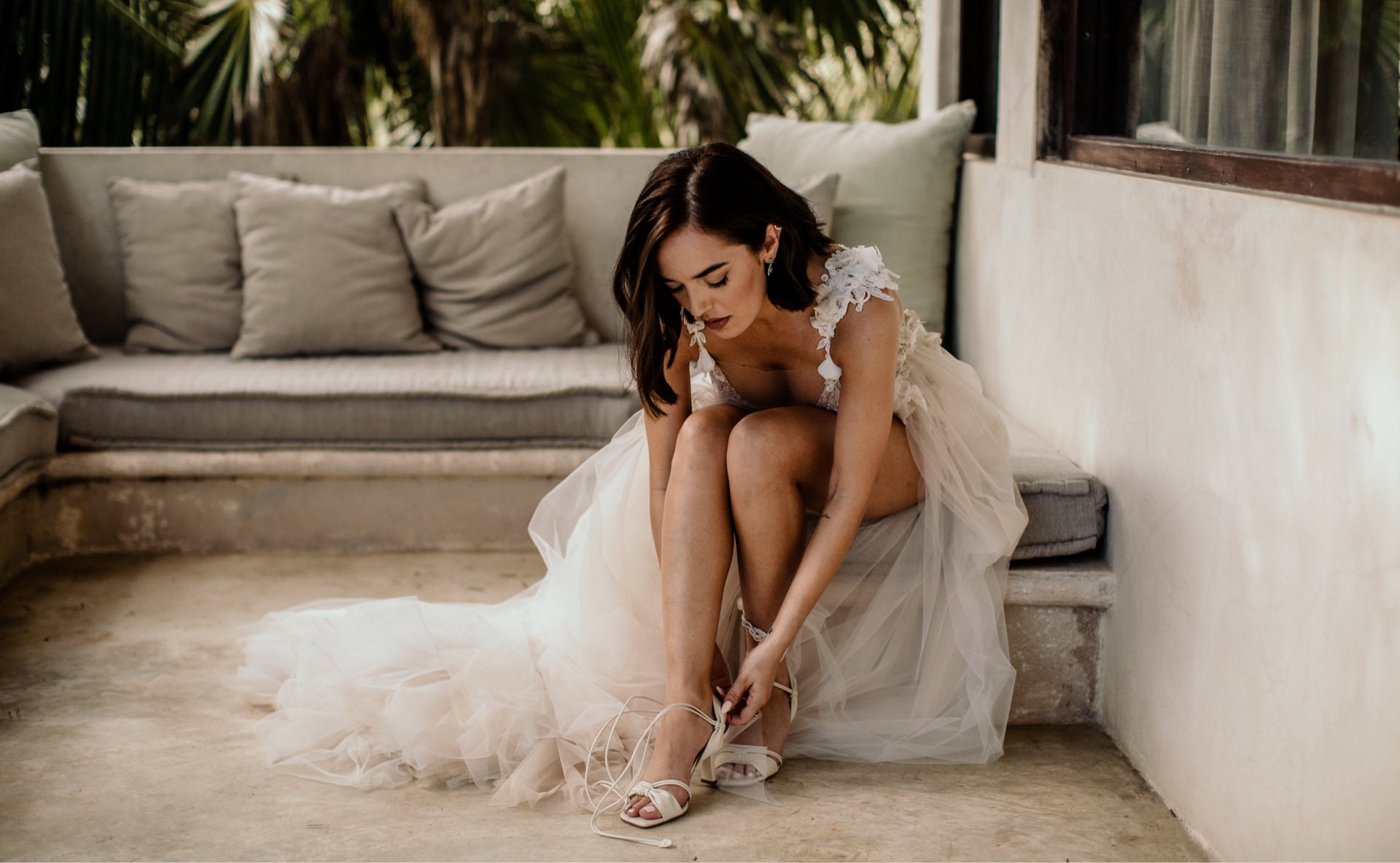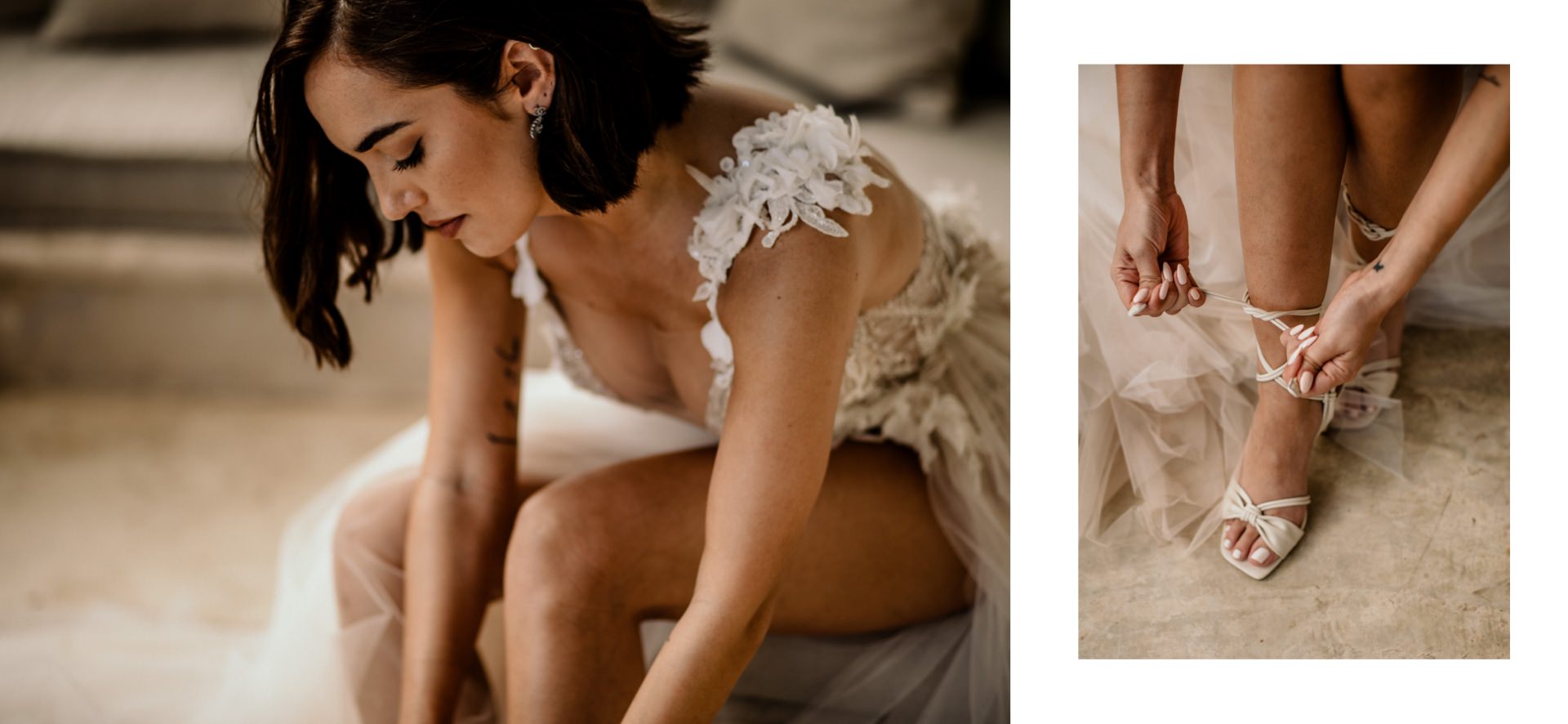 Omg look at that Bride! Thaina looked absolutely breathtaking in her Muse by Berta gown.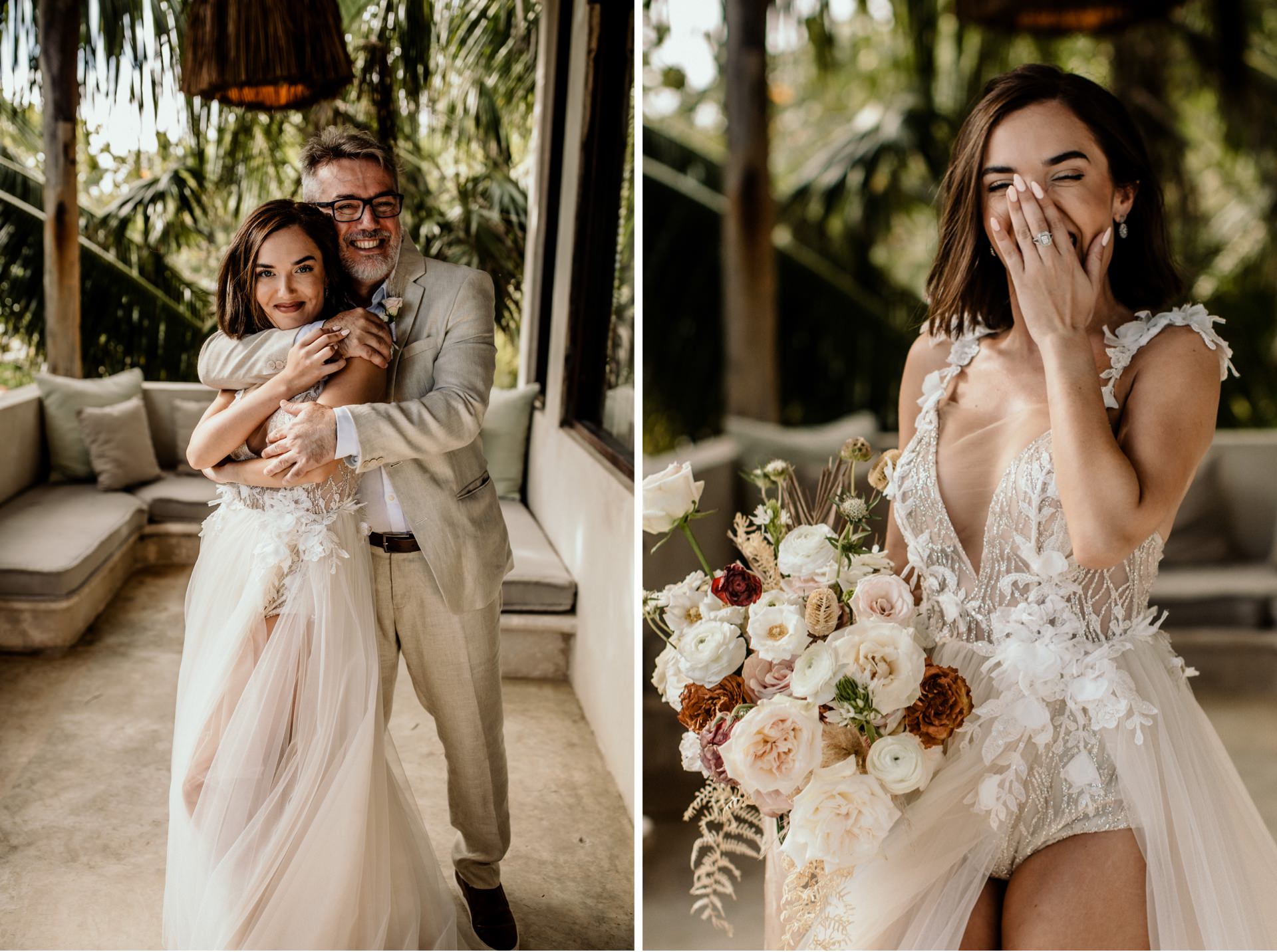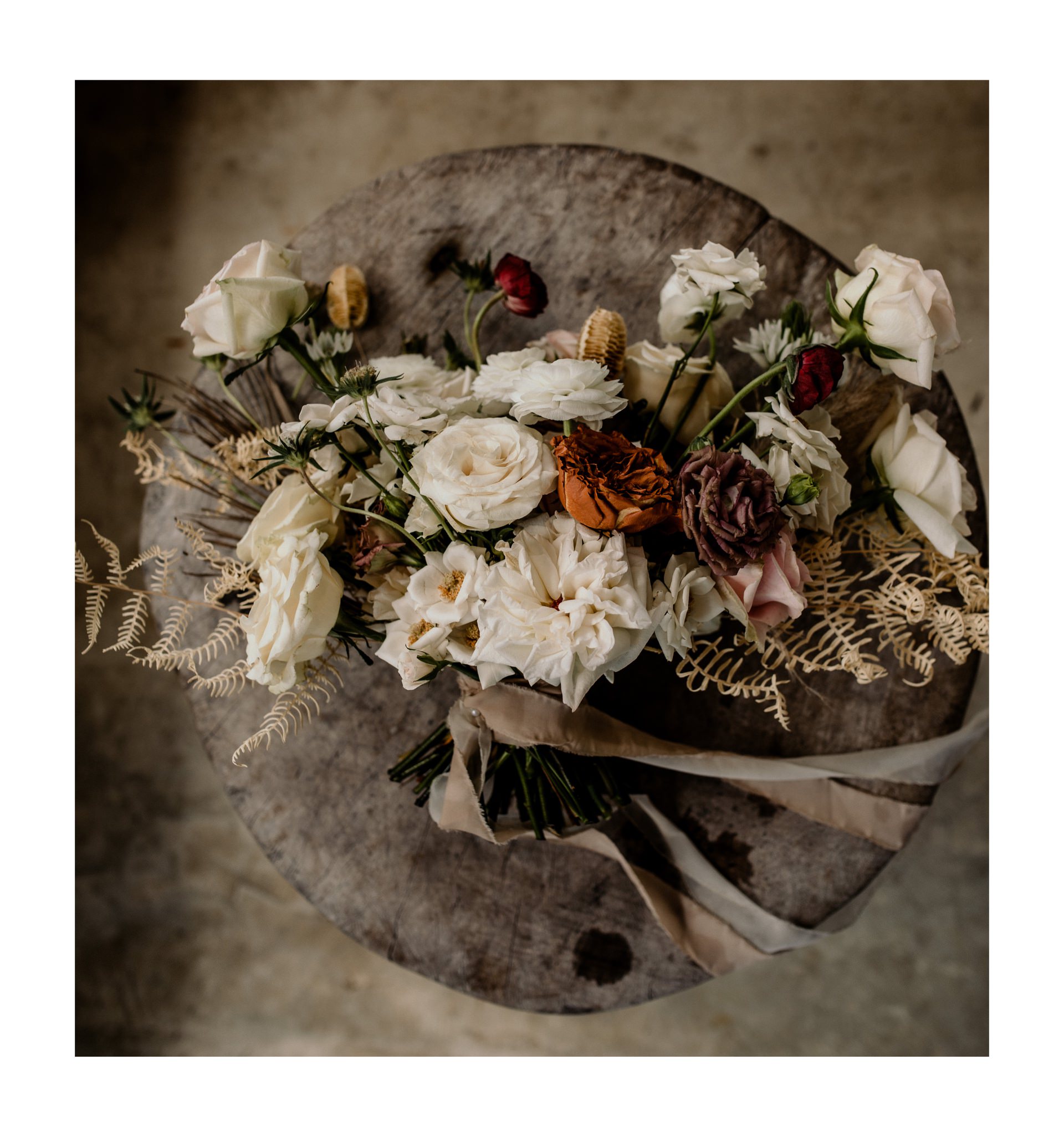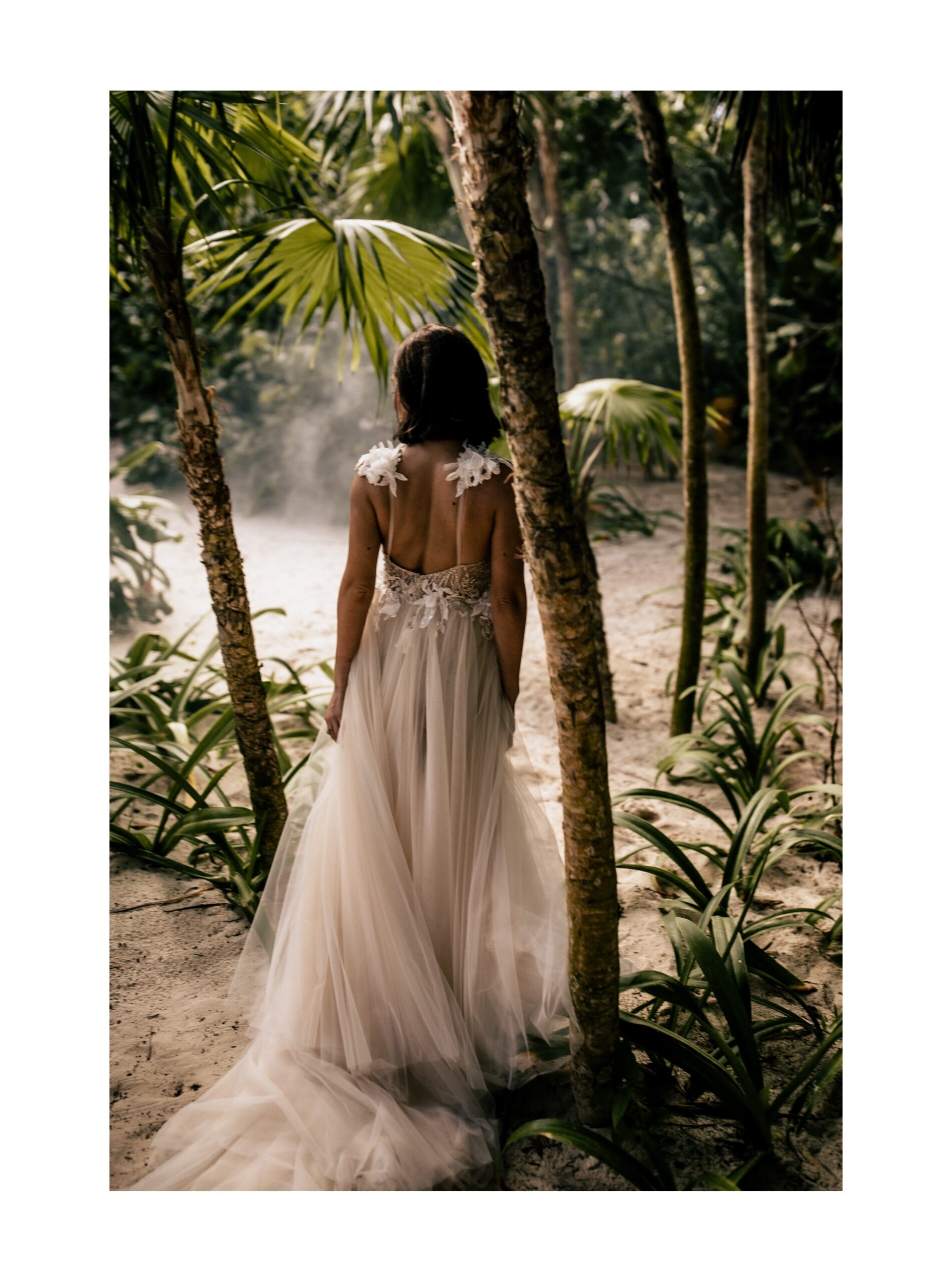 Thaina and Charn decided to have a First Look. We chose a little jungle spot right in the backyard of Aldea Canzul – it was absolutely beautiful. Combined with some cobald for the haze in the air it just had such a vibe.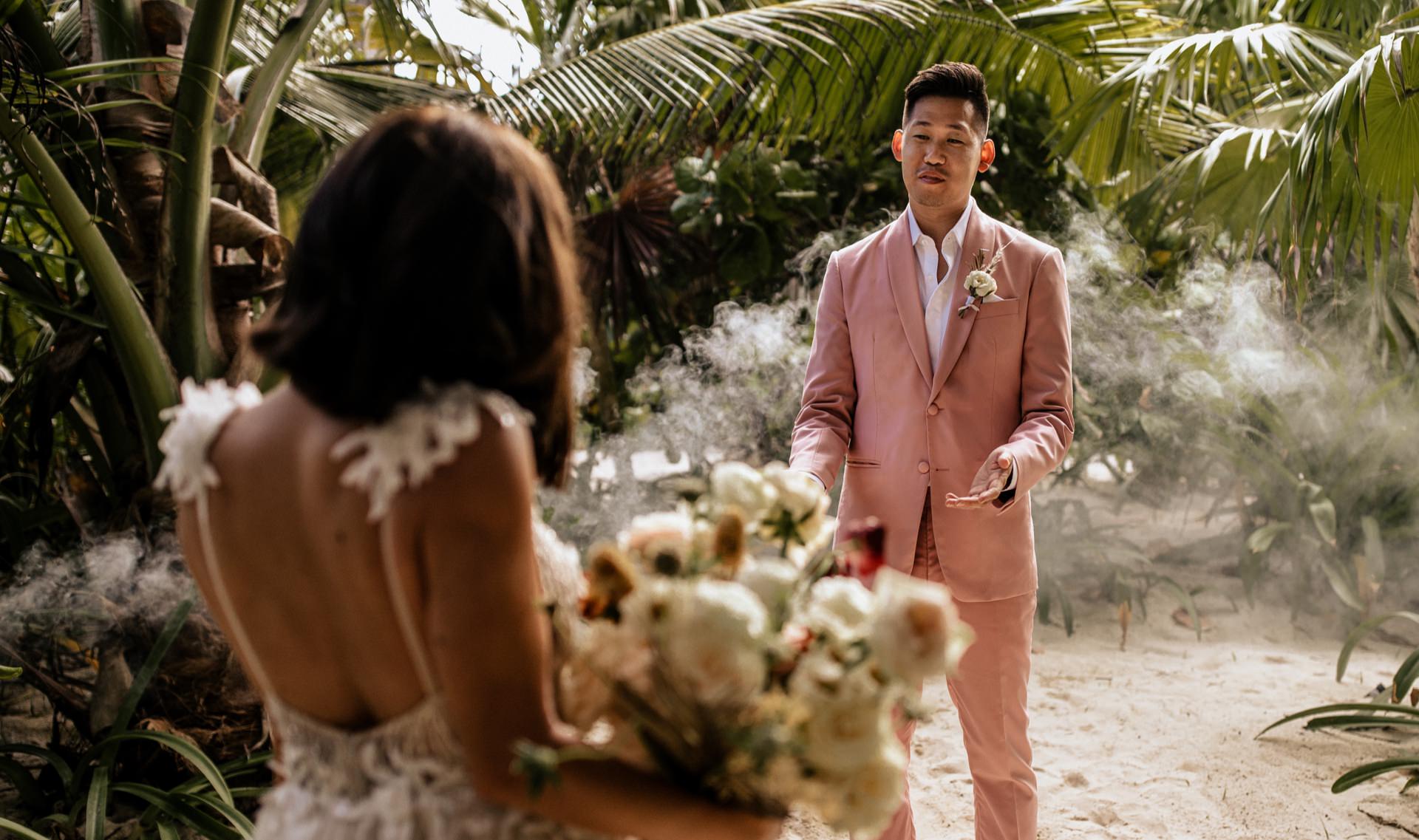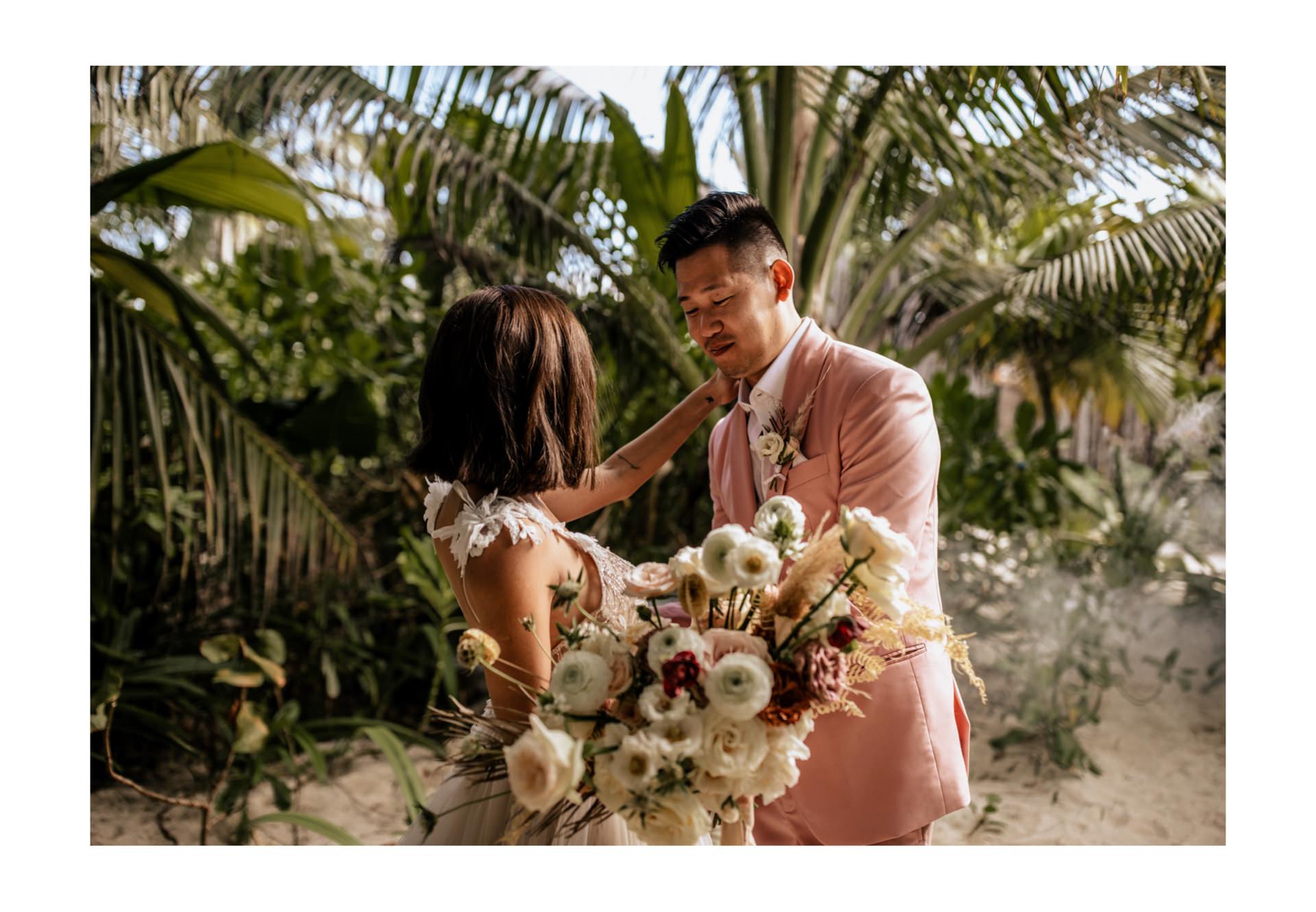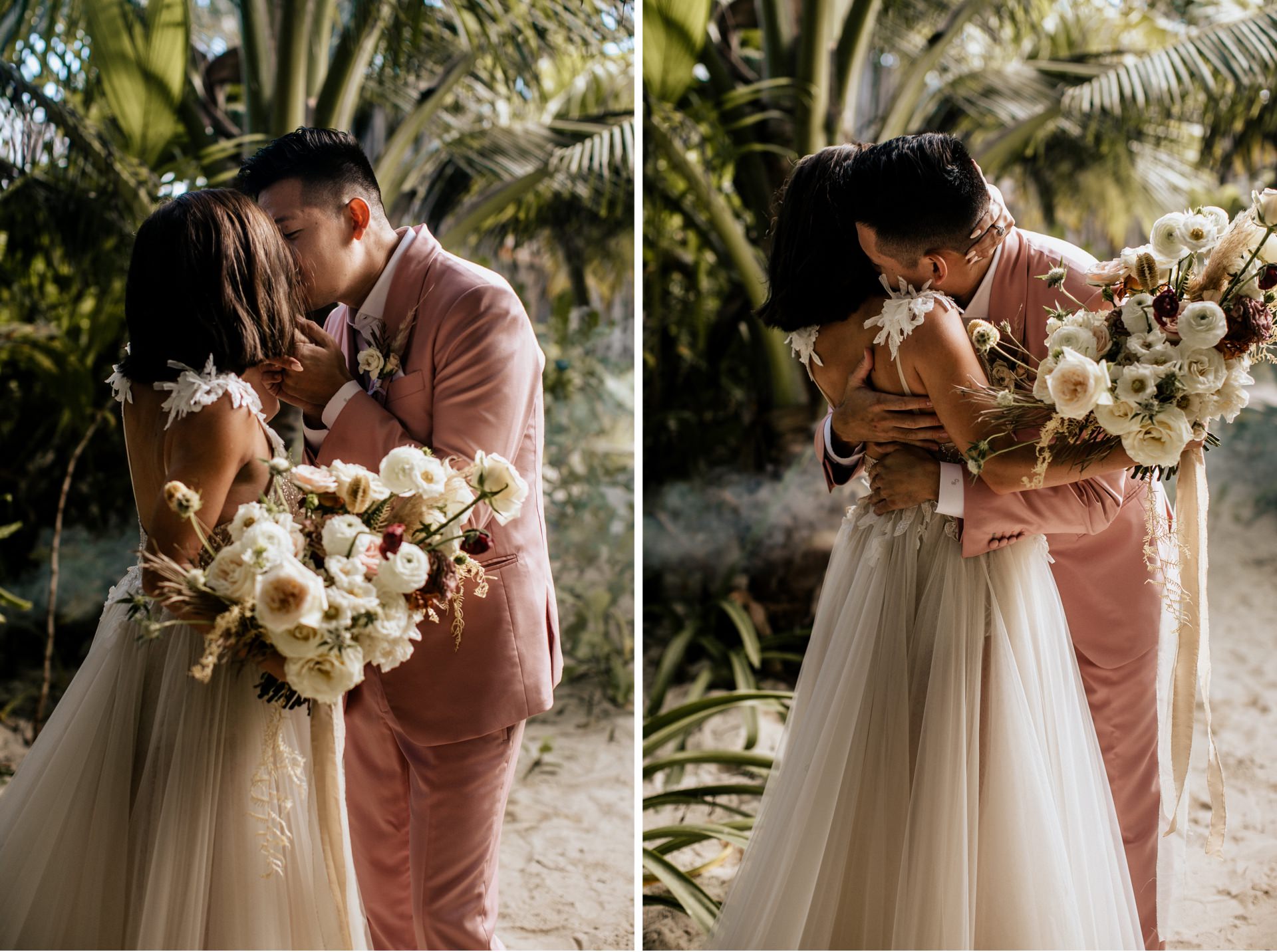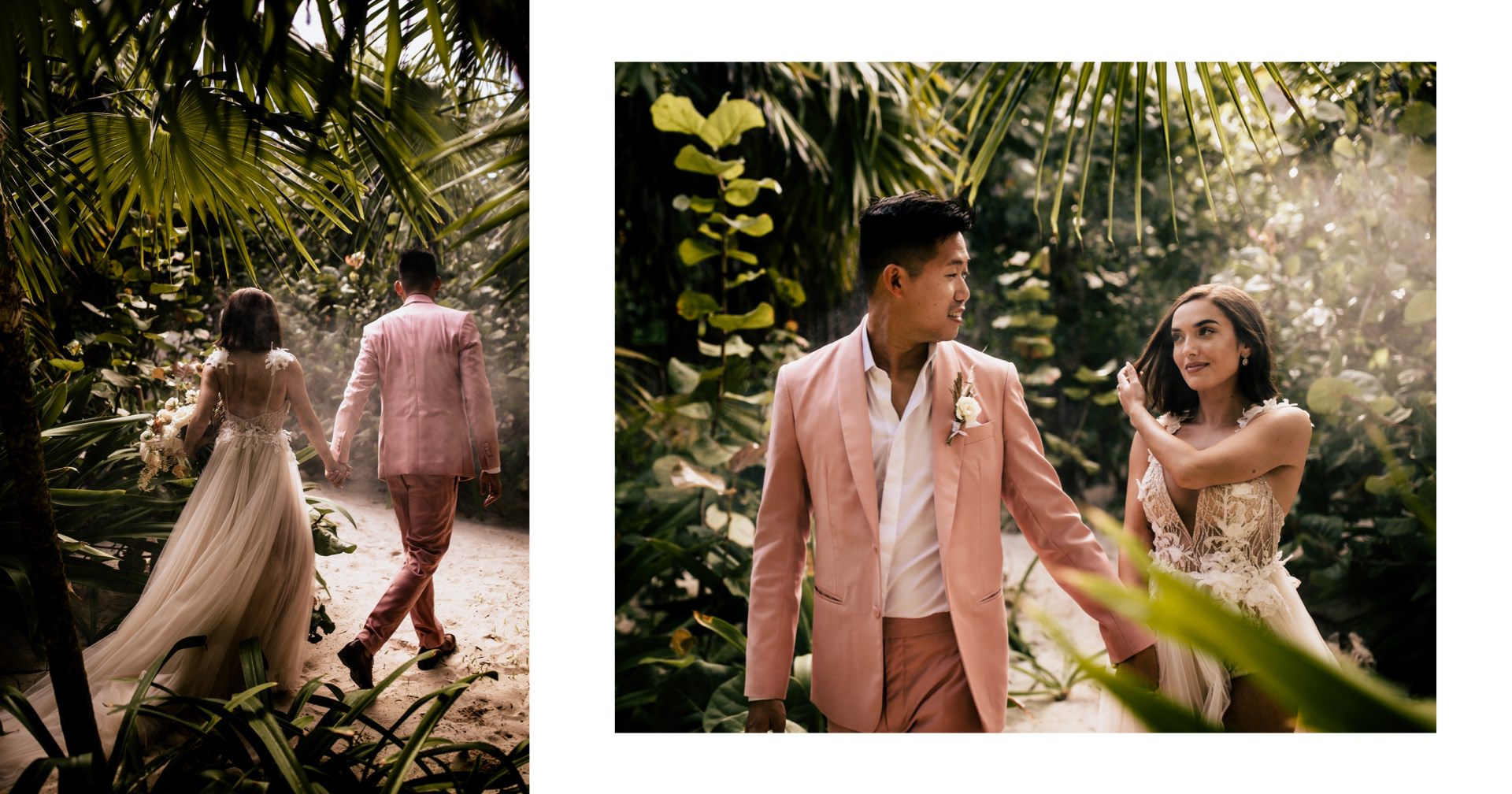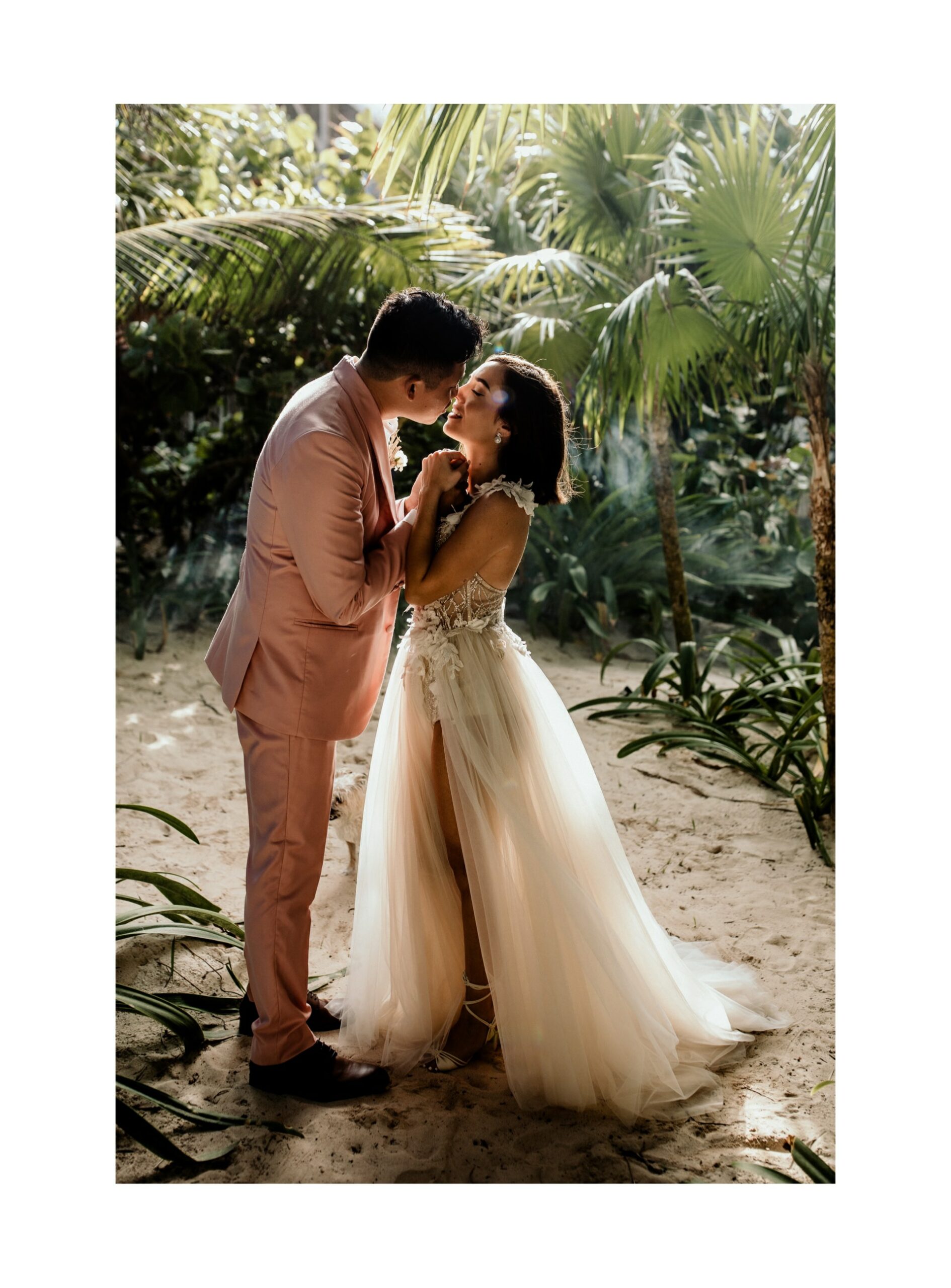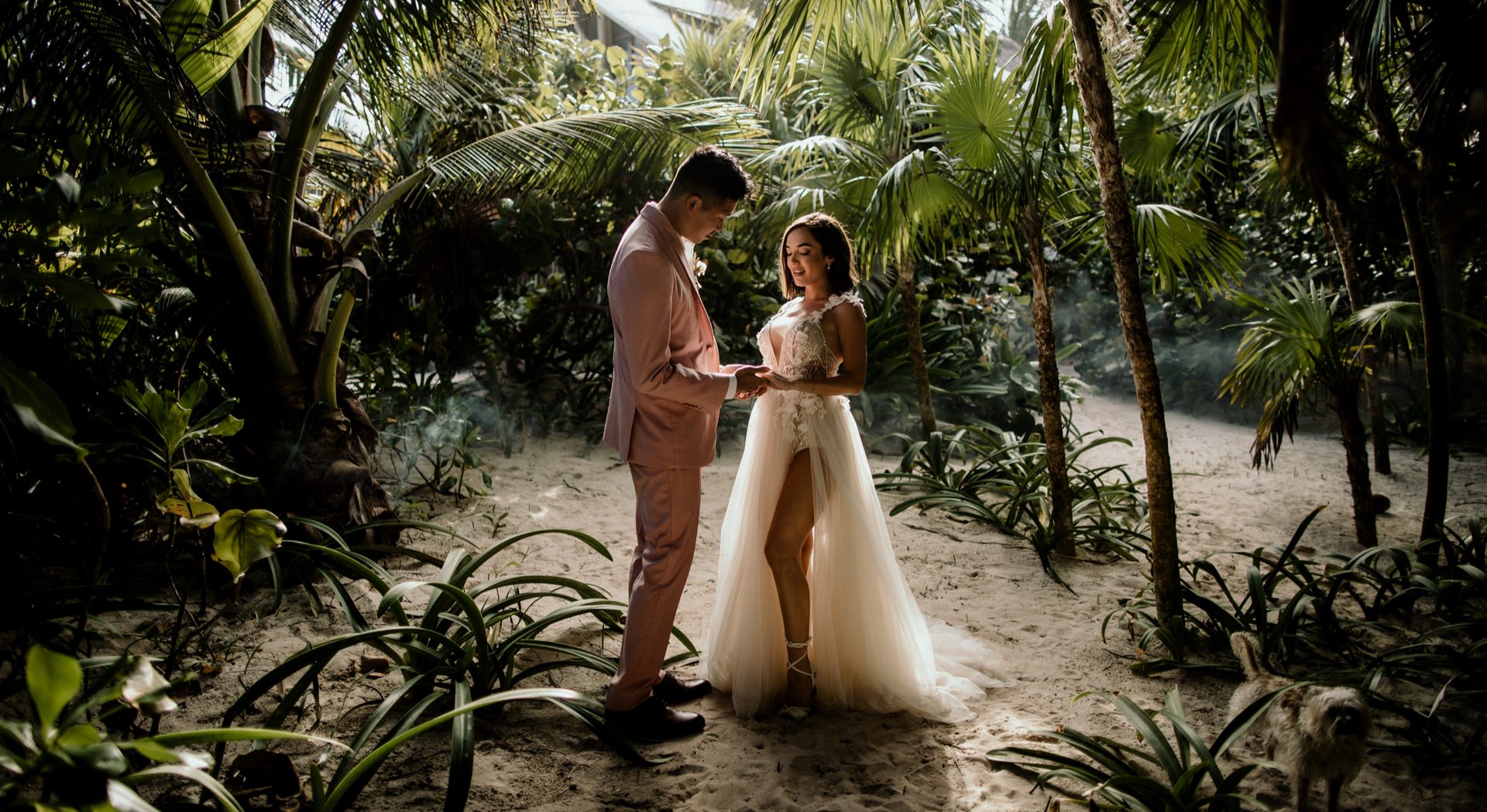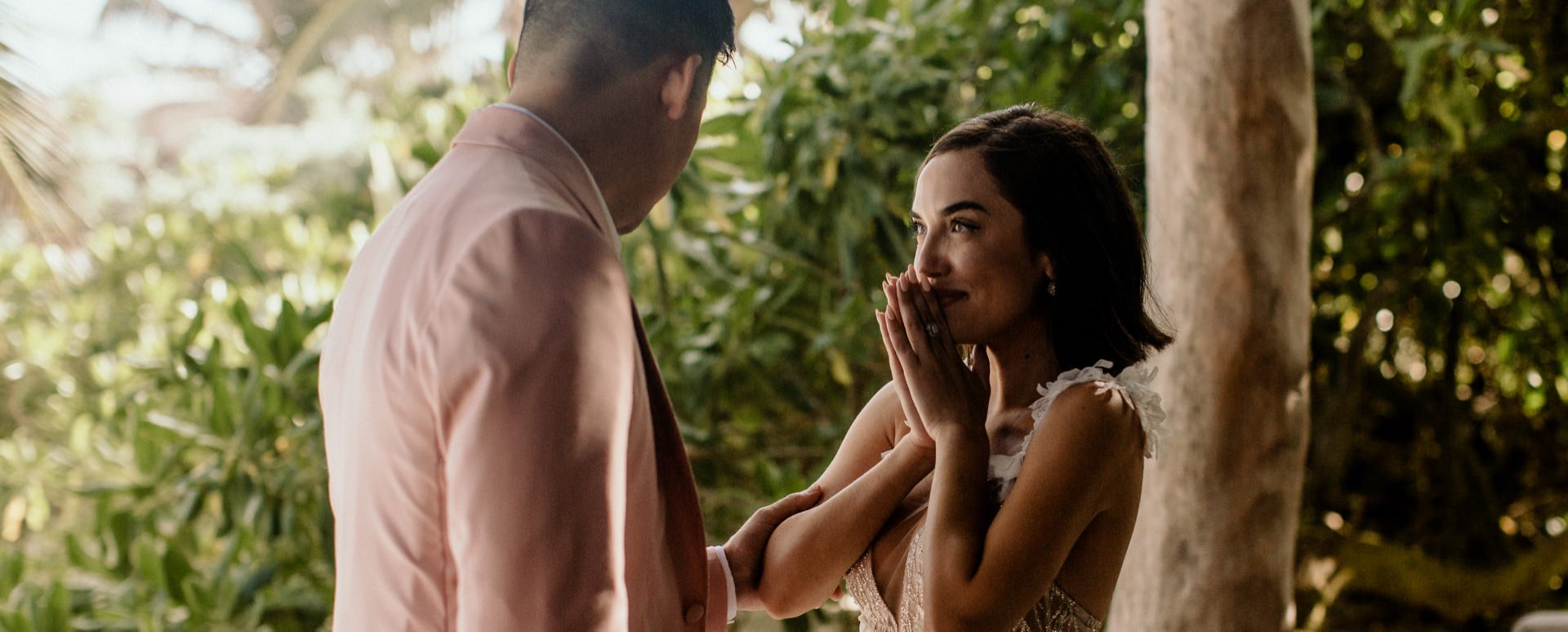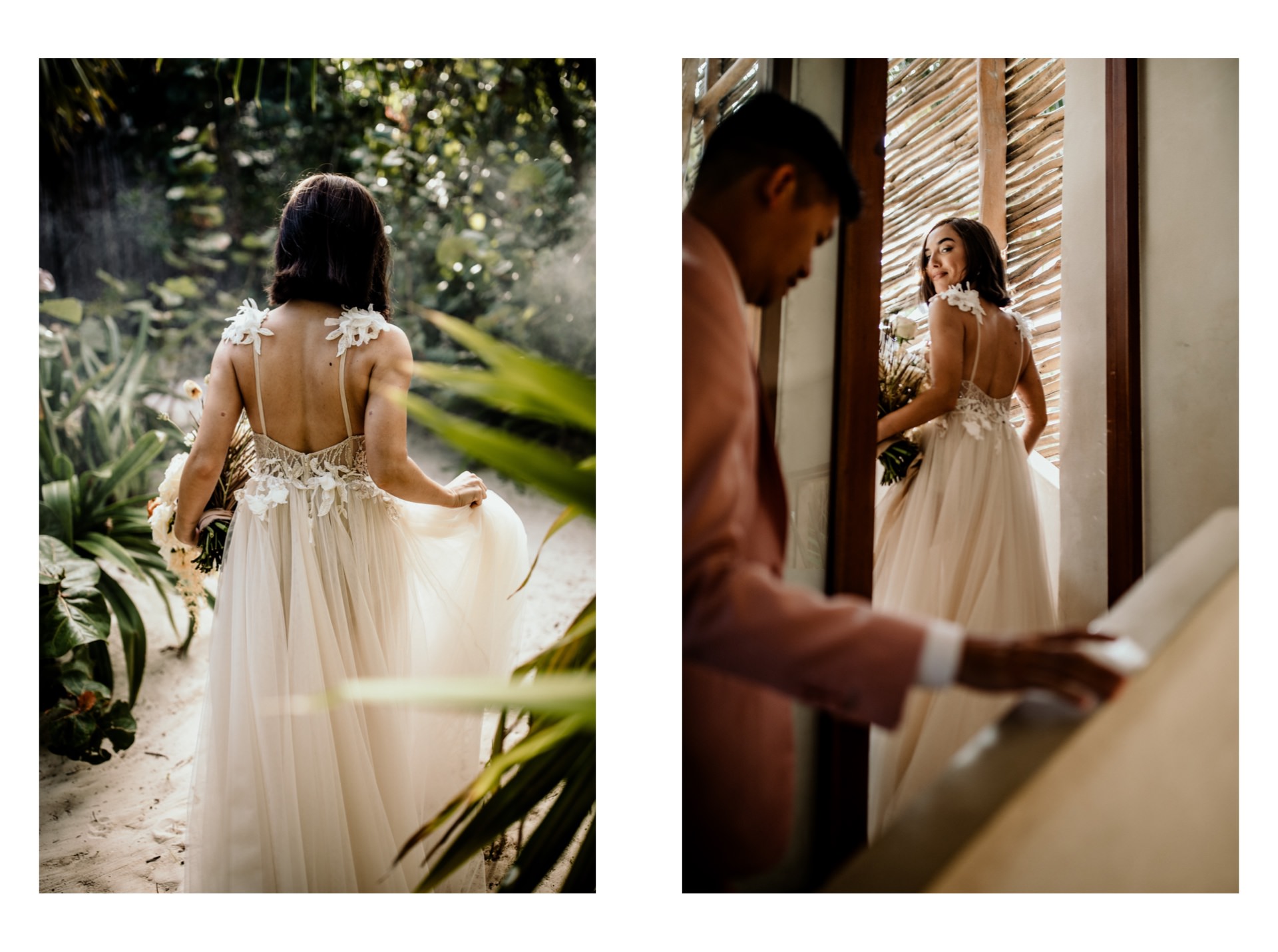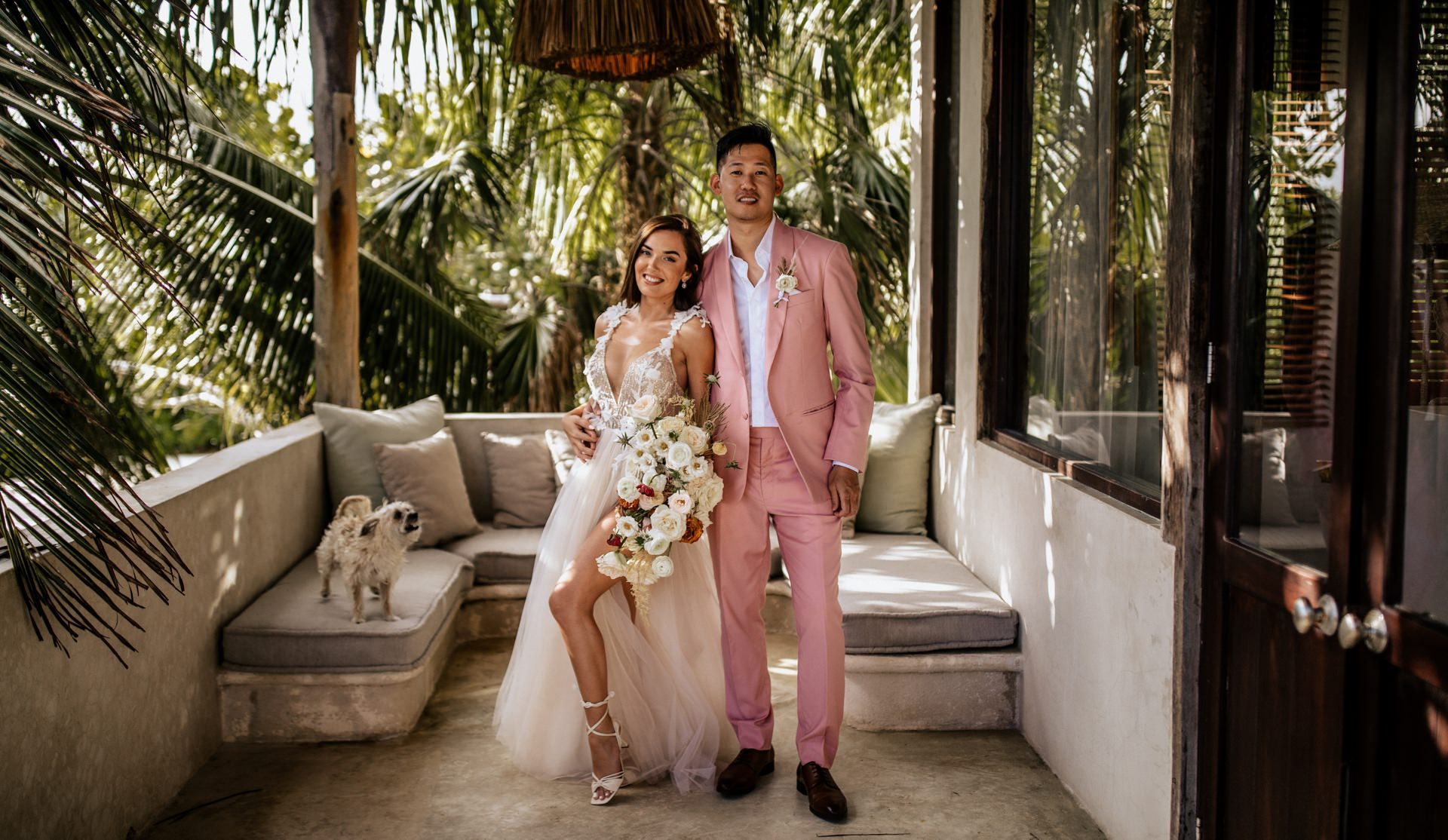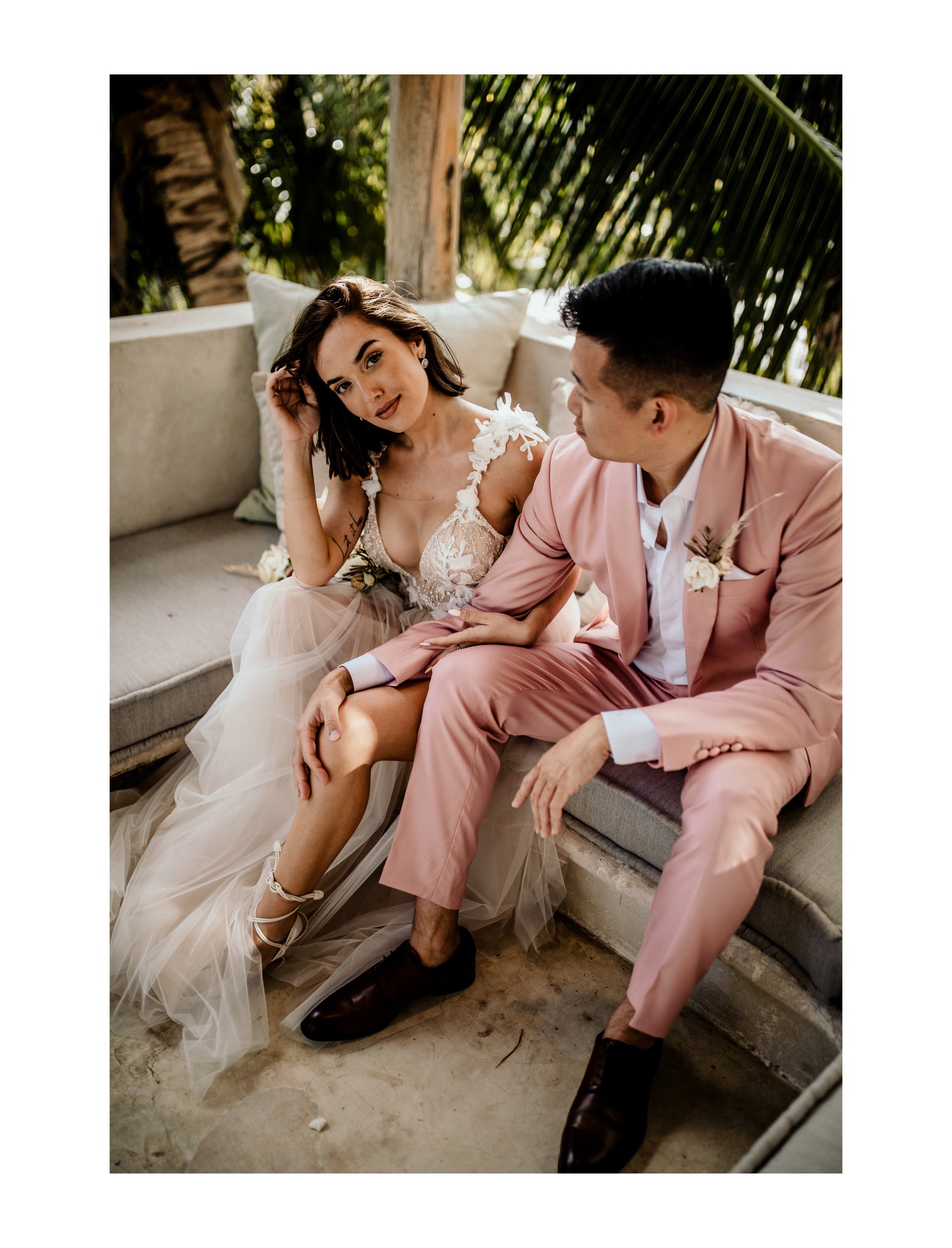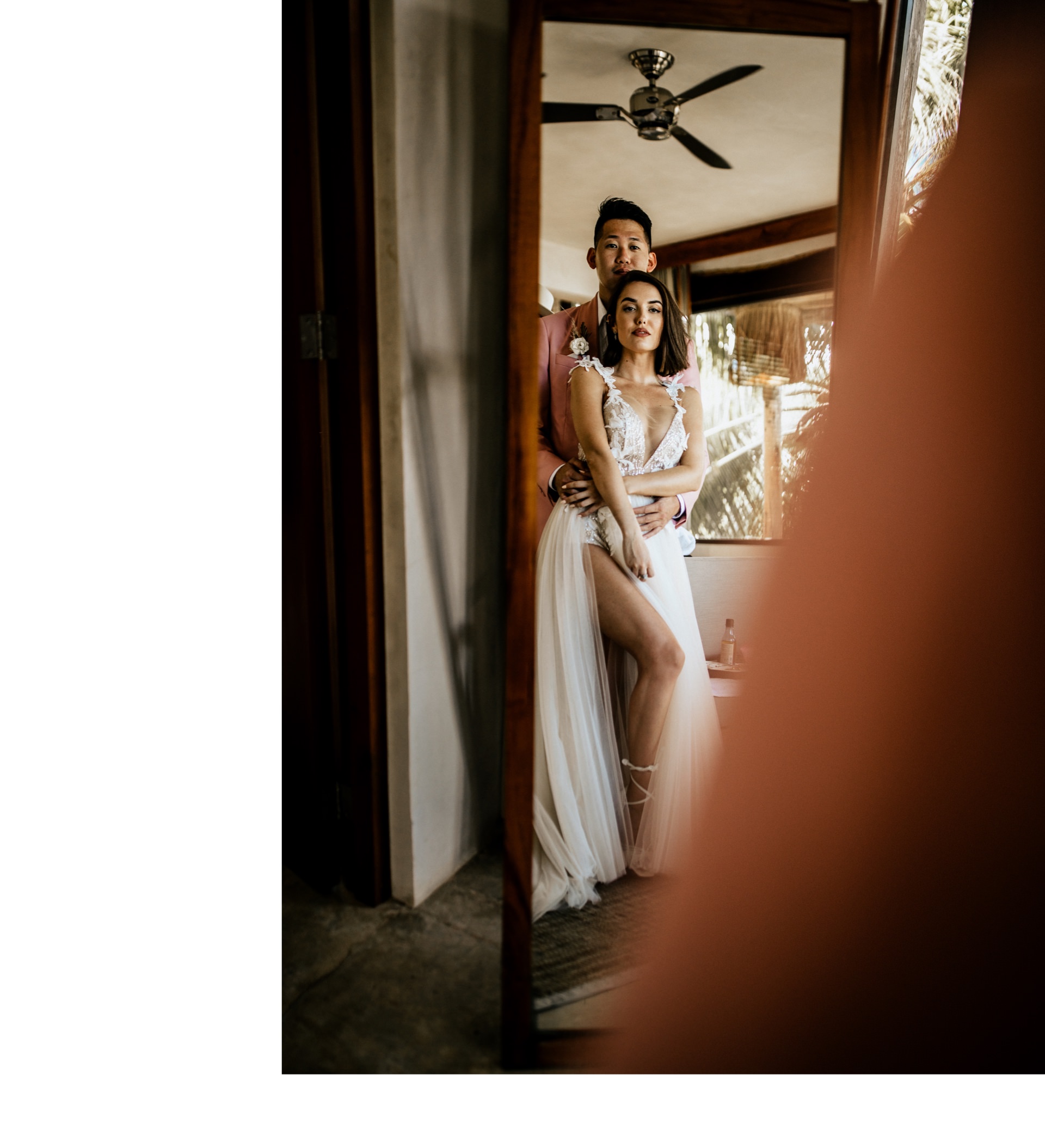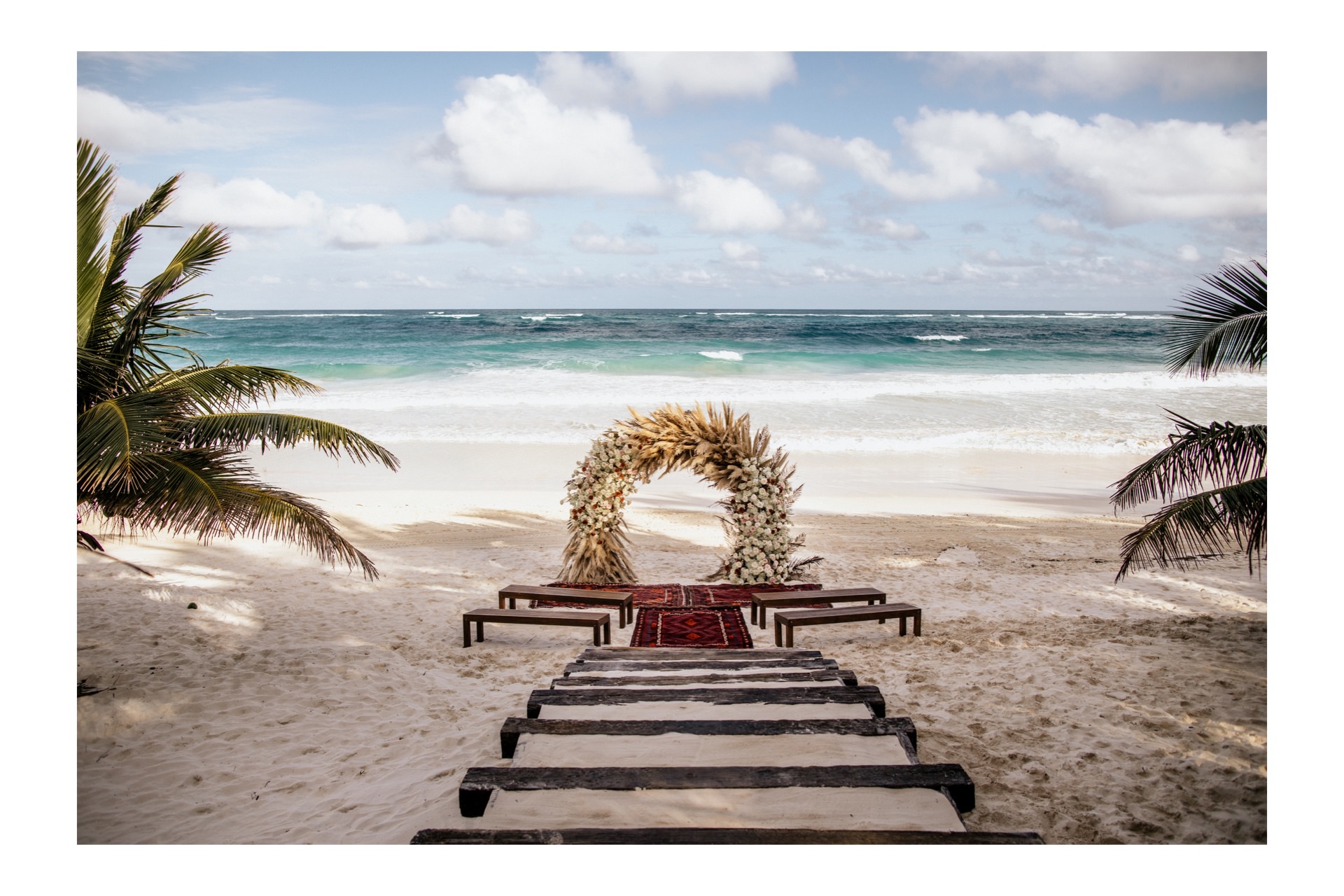 The Beach ceremony took place at Casa Malca right when the sun was about to set and the light turned amazing. Everything was perfectly planned and styled by Daniela Parra working hand in hand with Archive-Rentals and Pure Love Floral Design.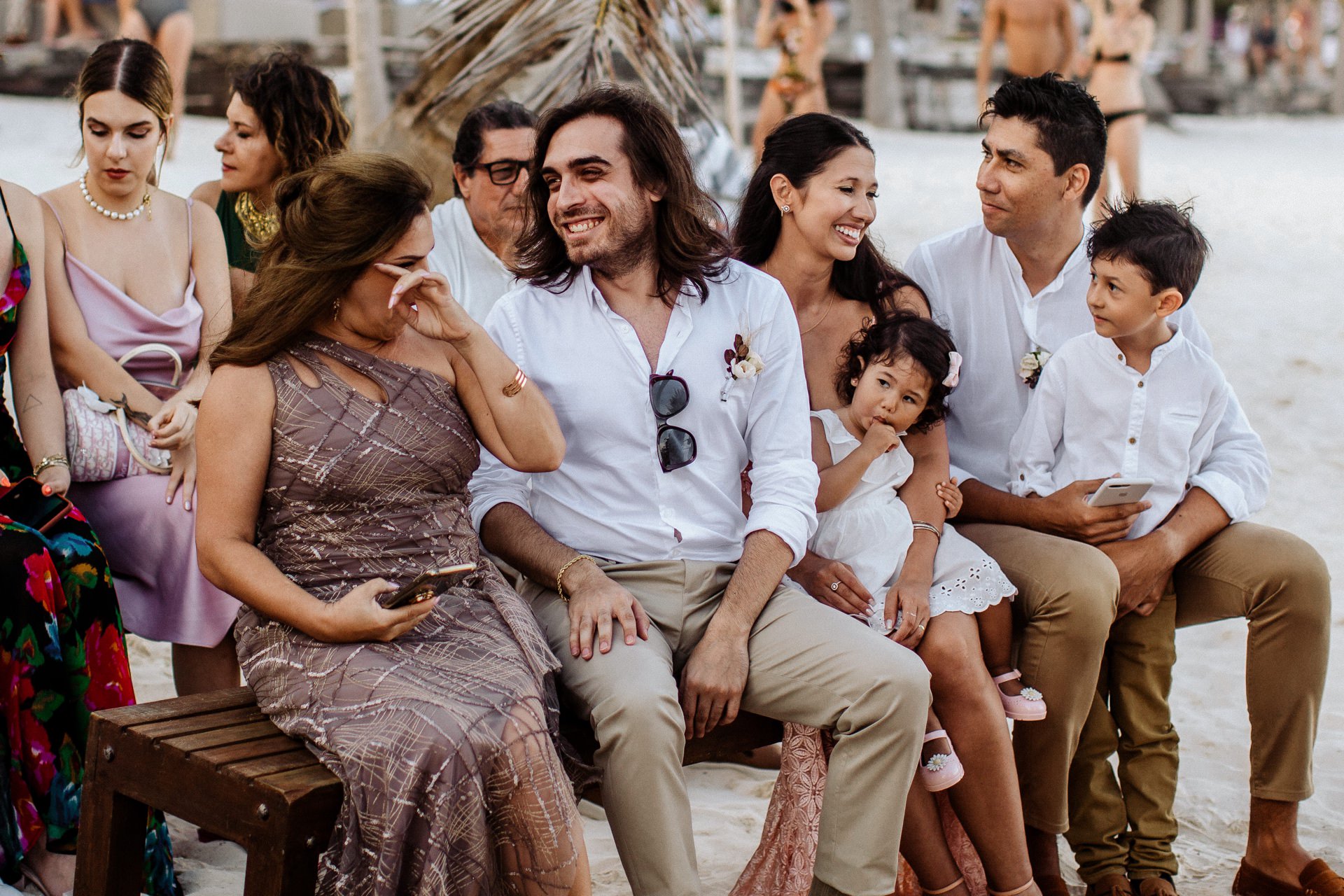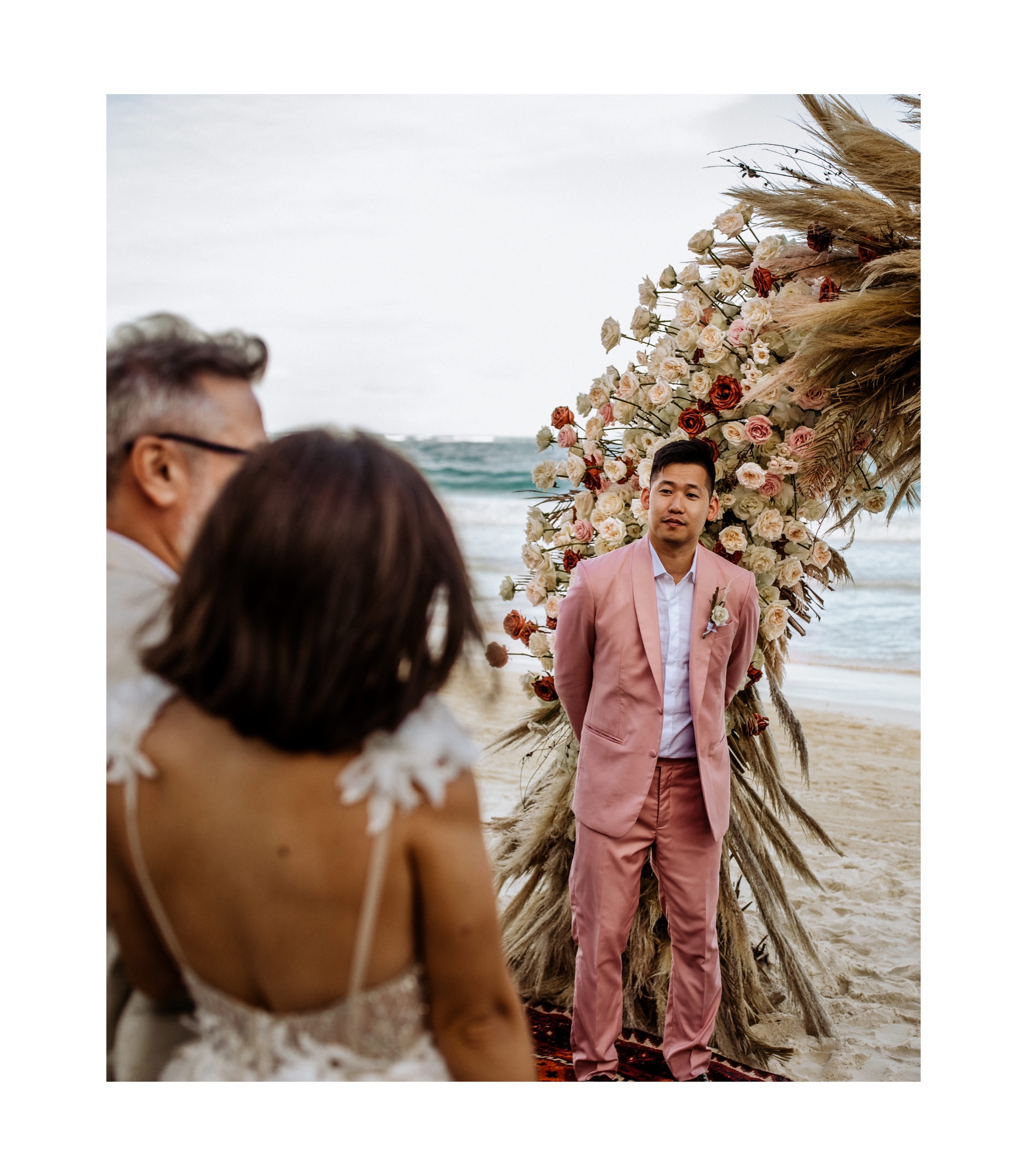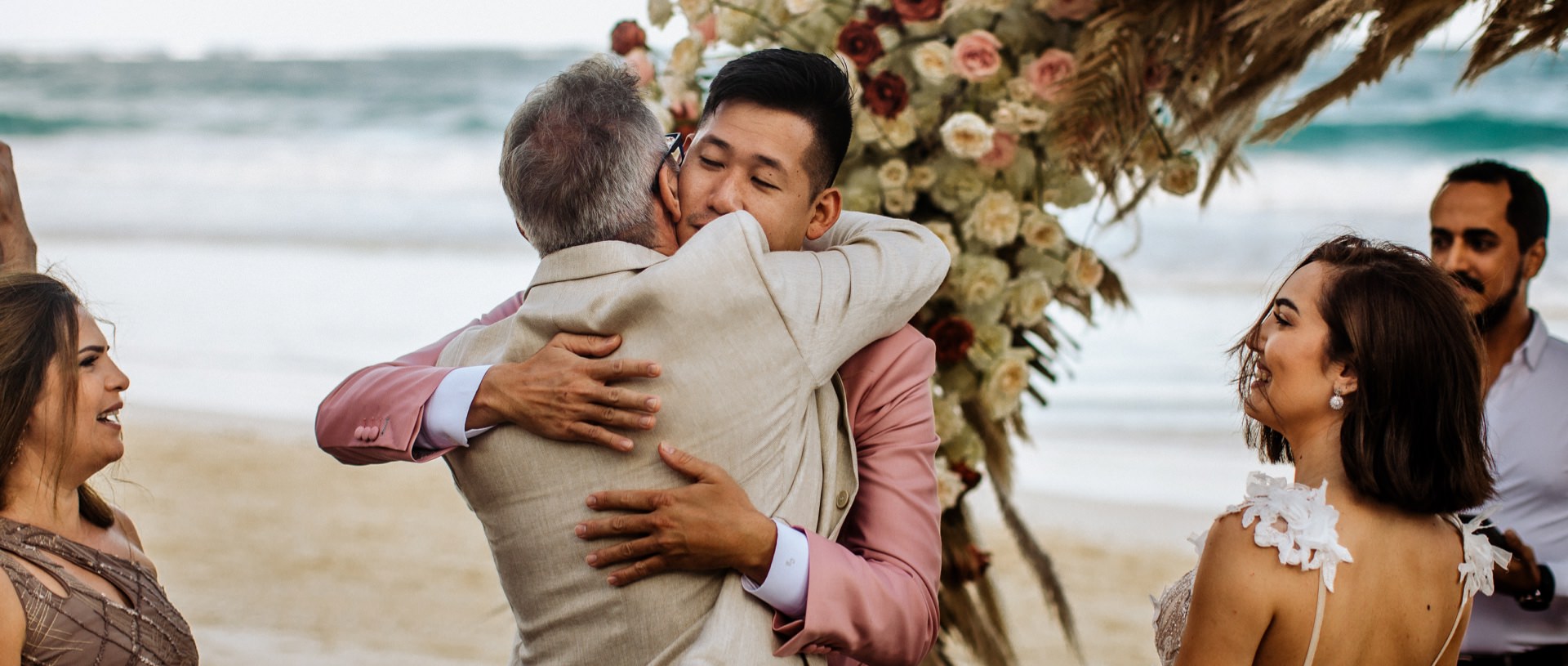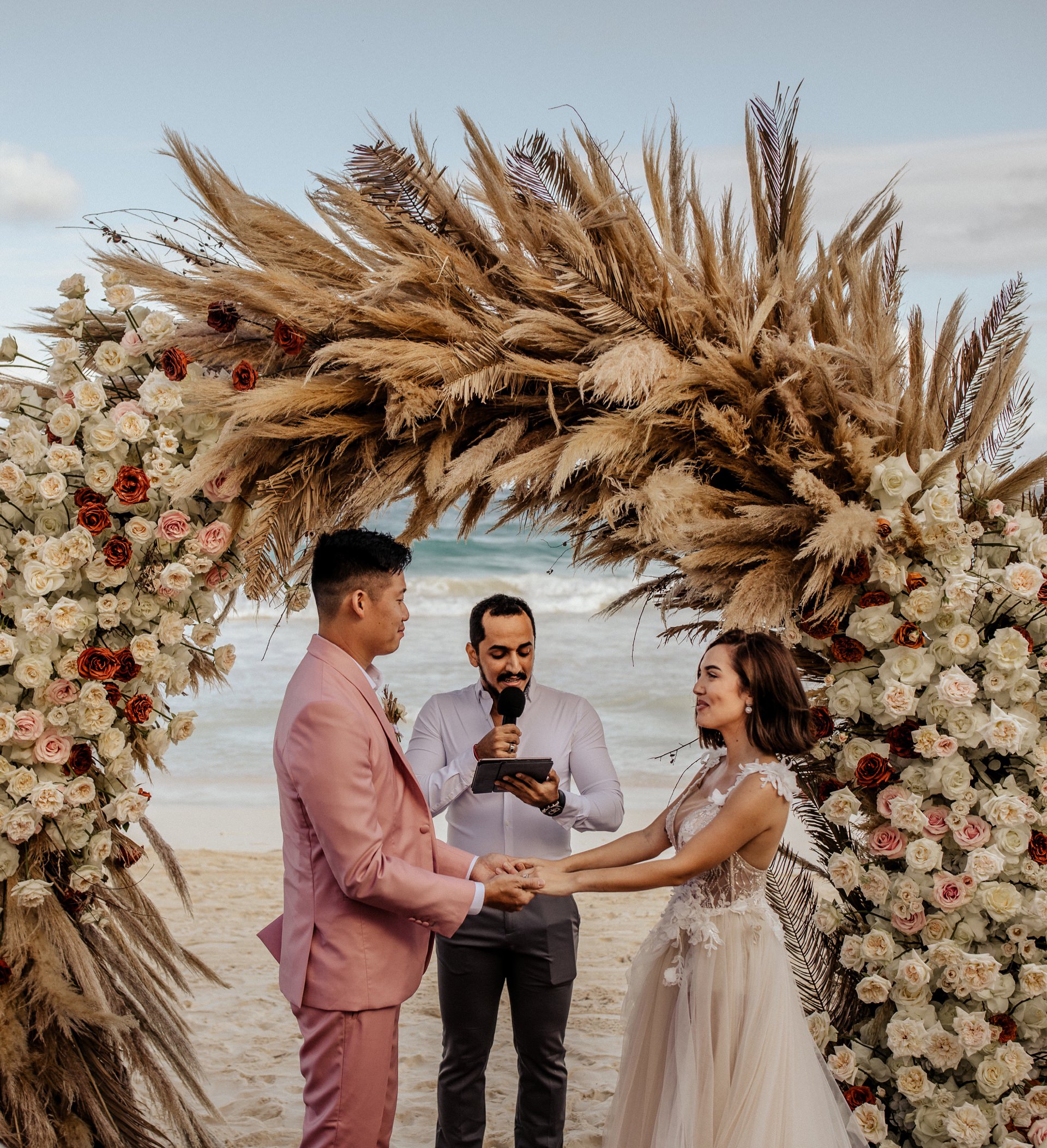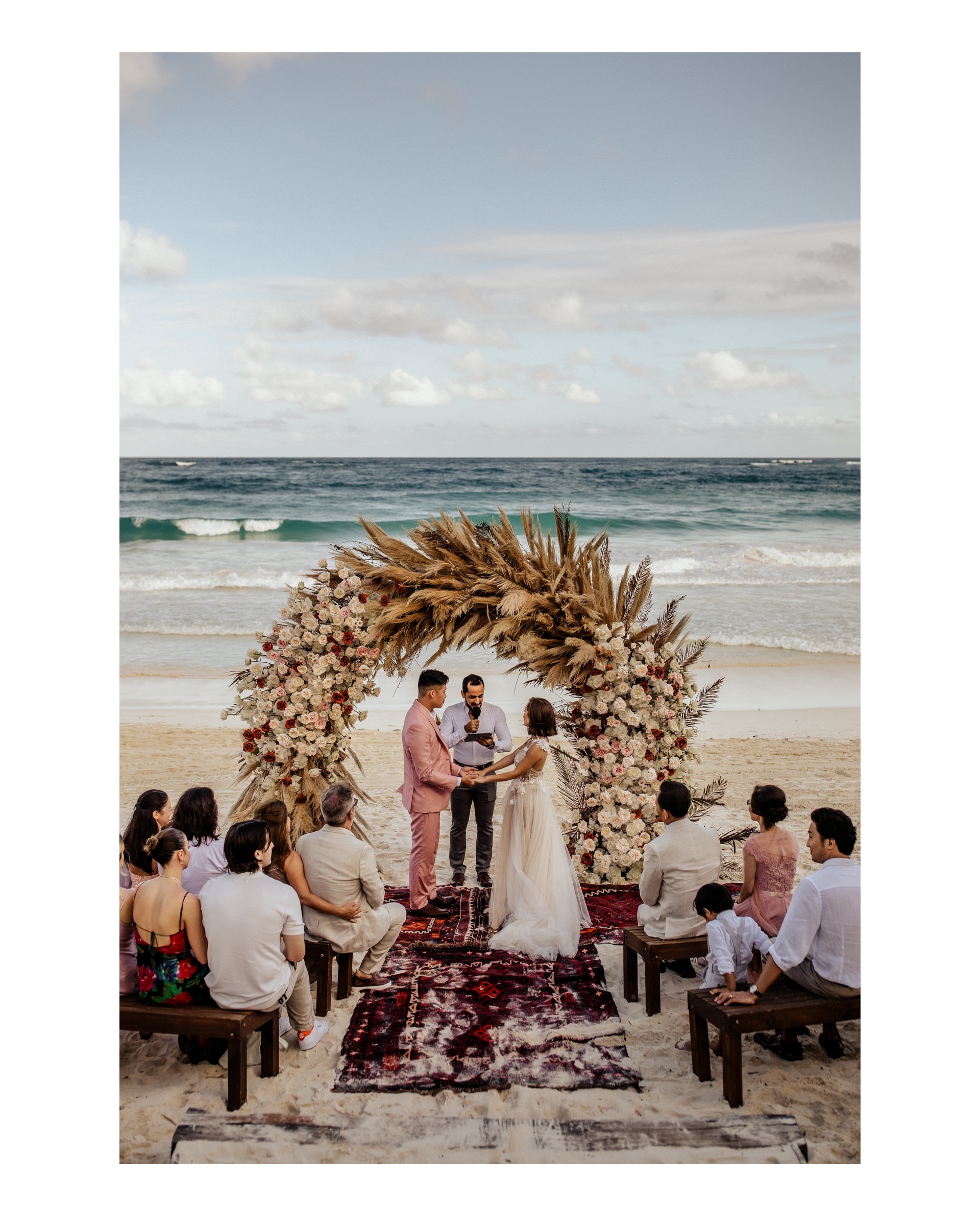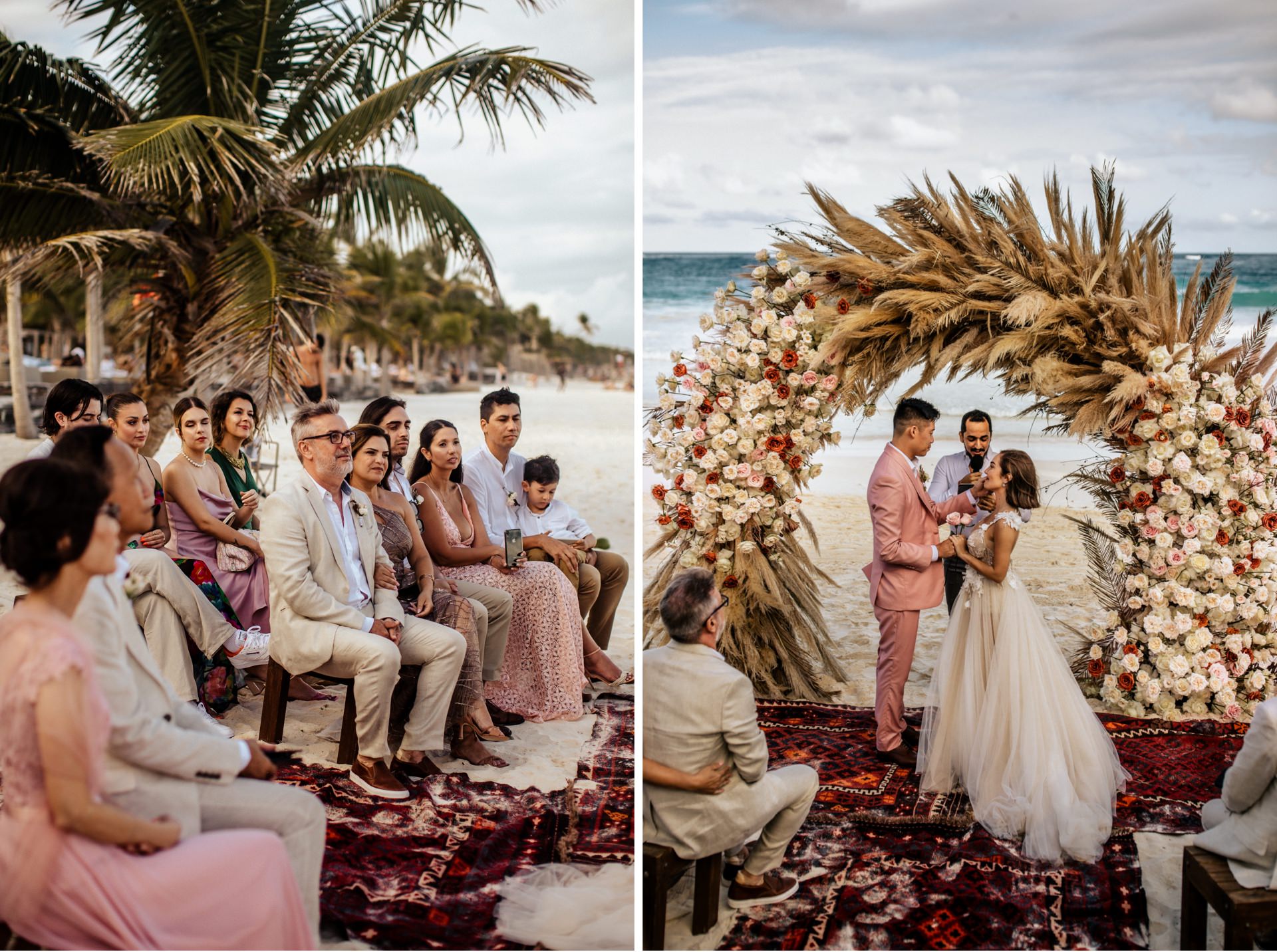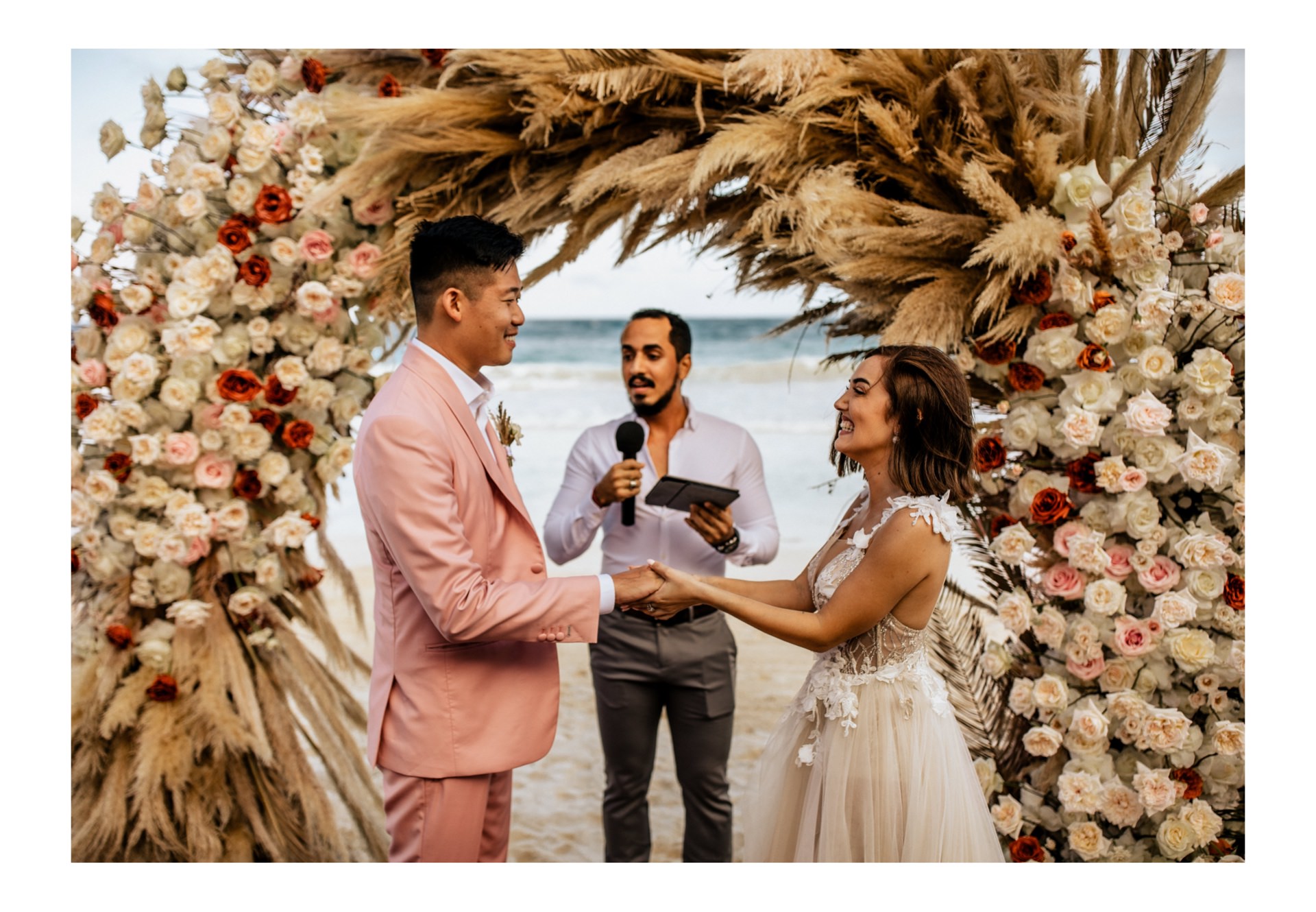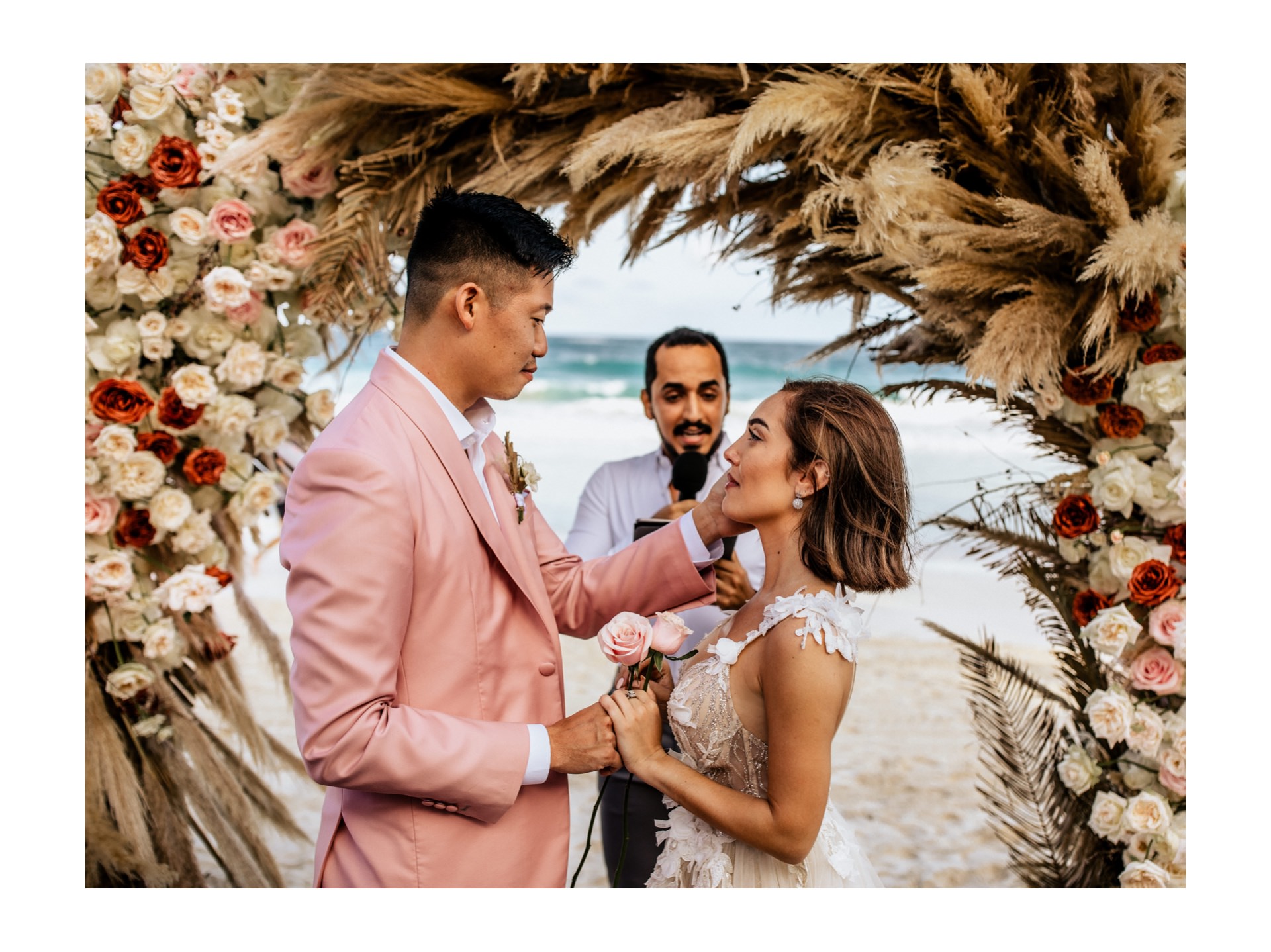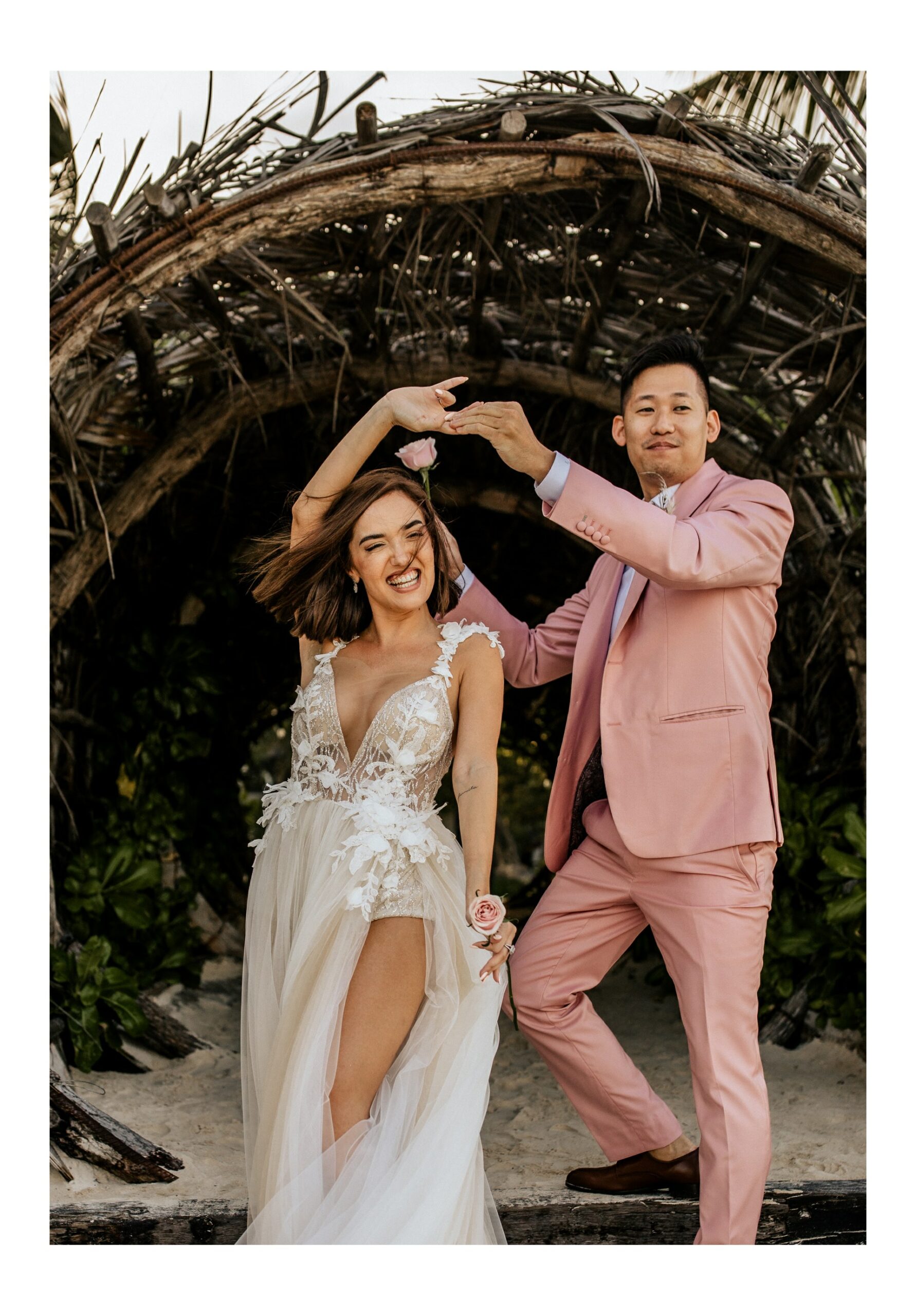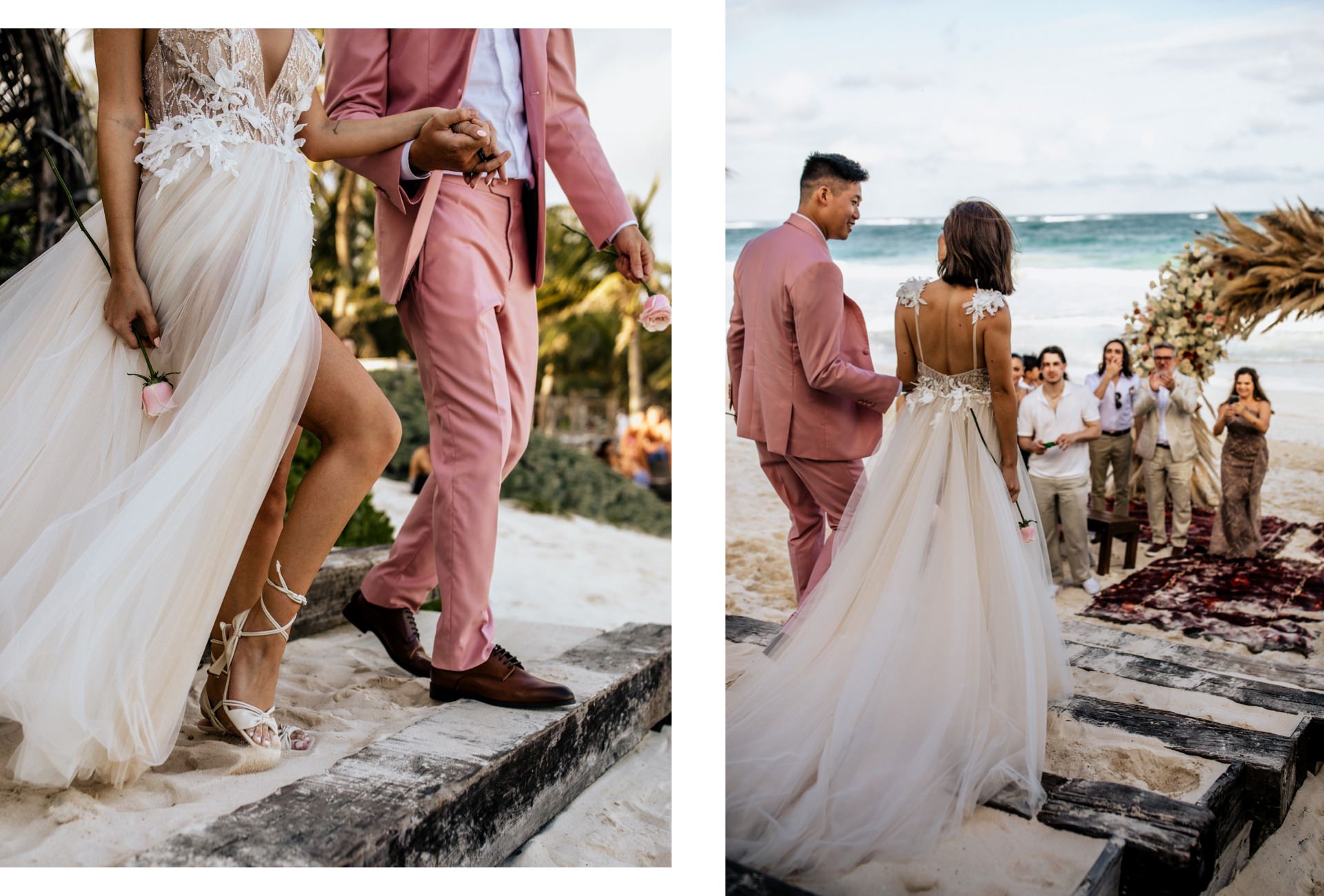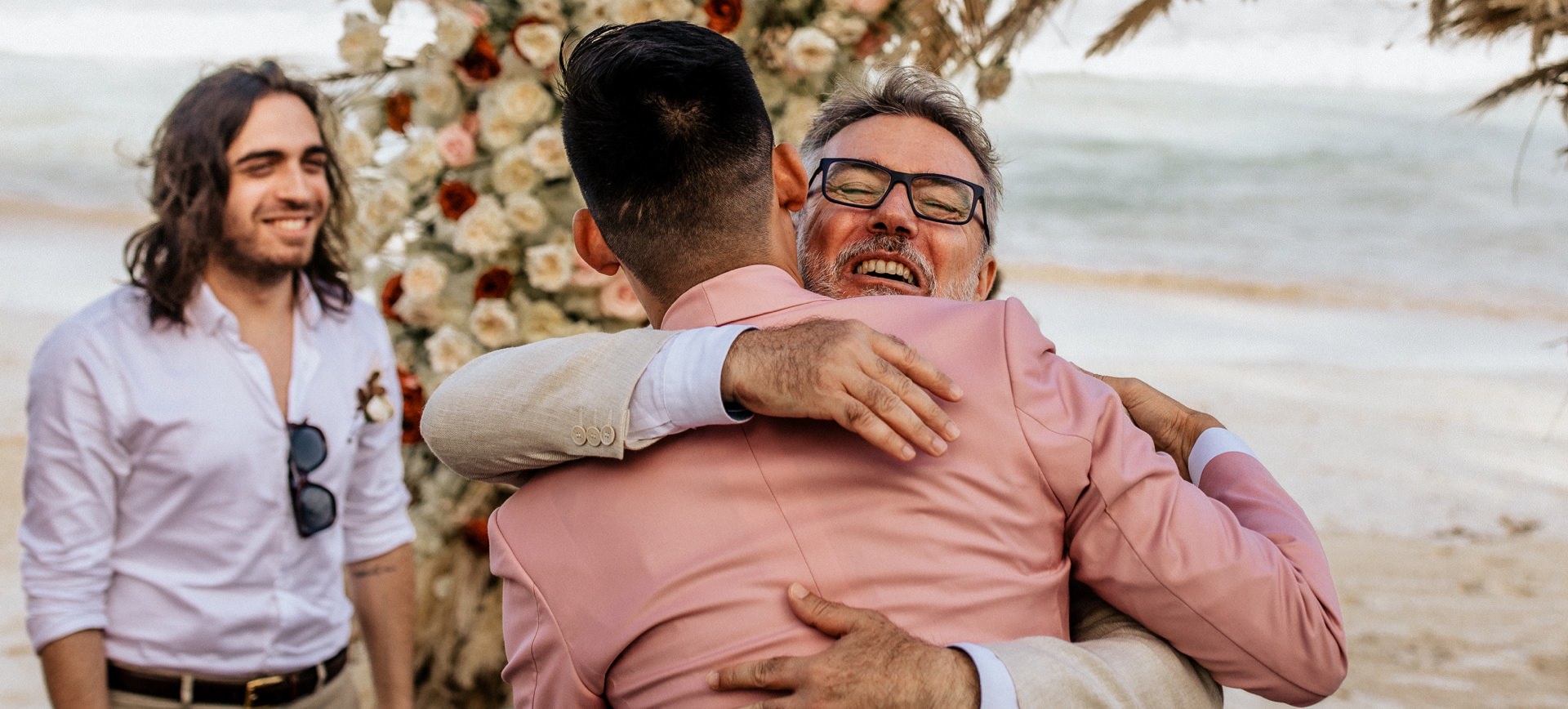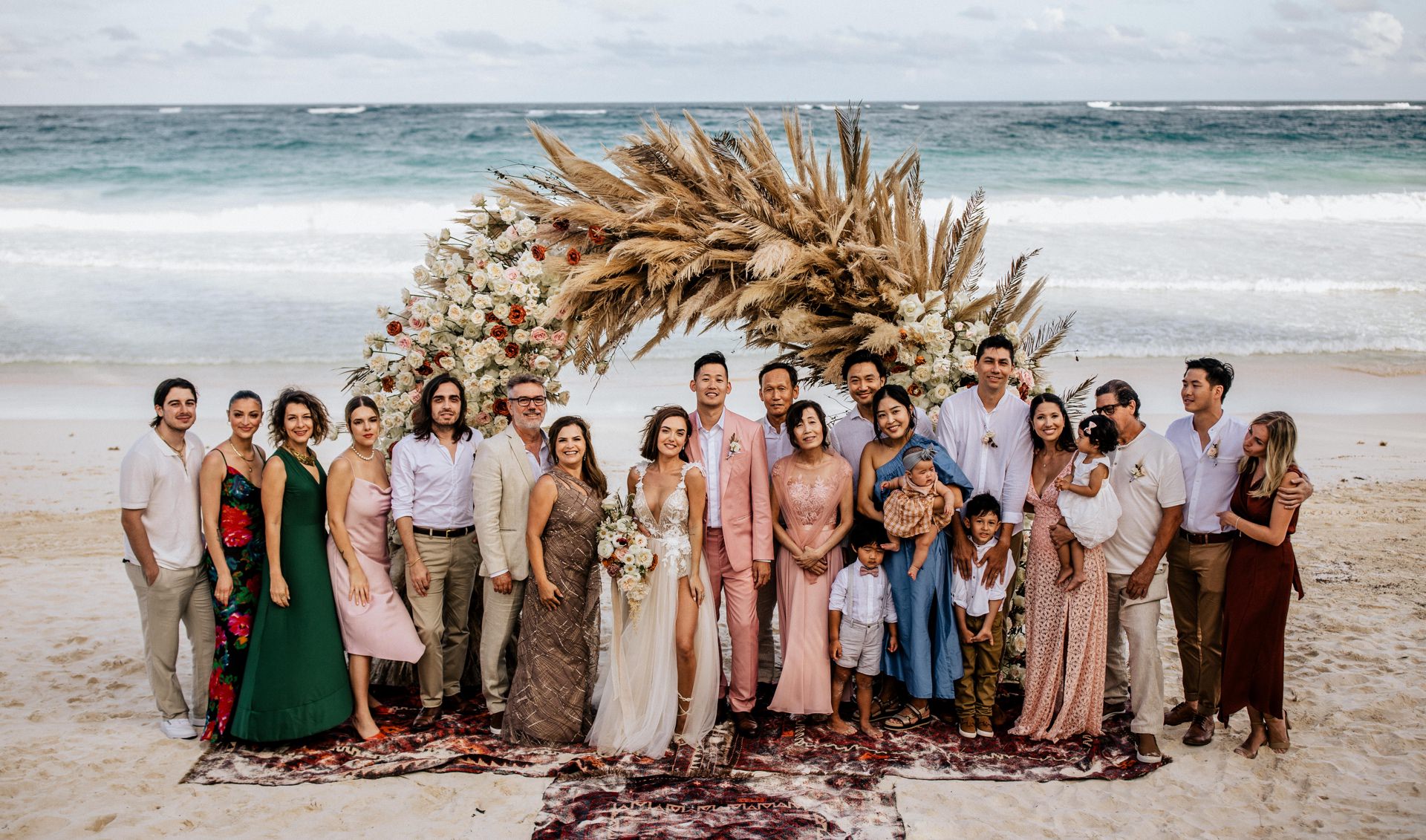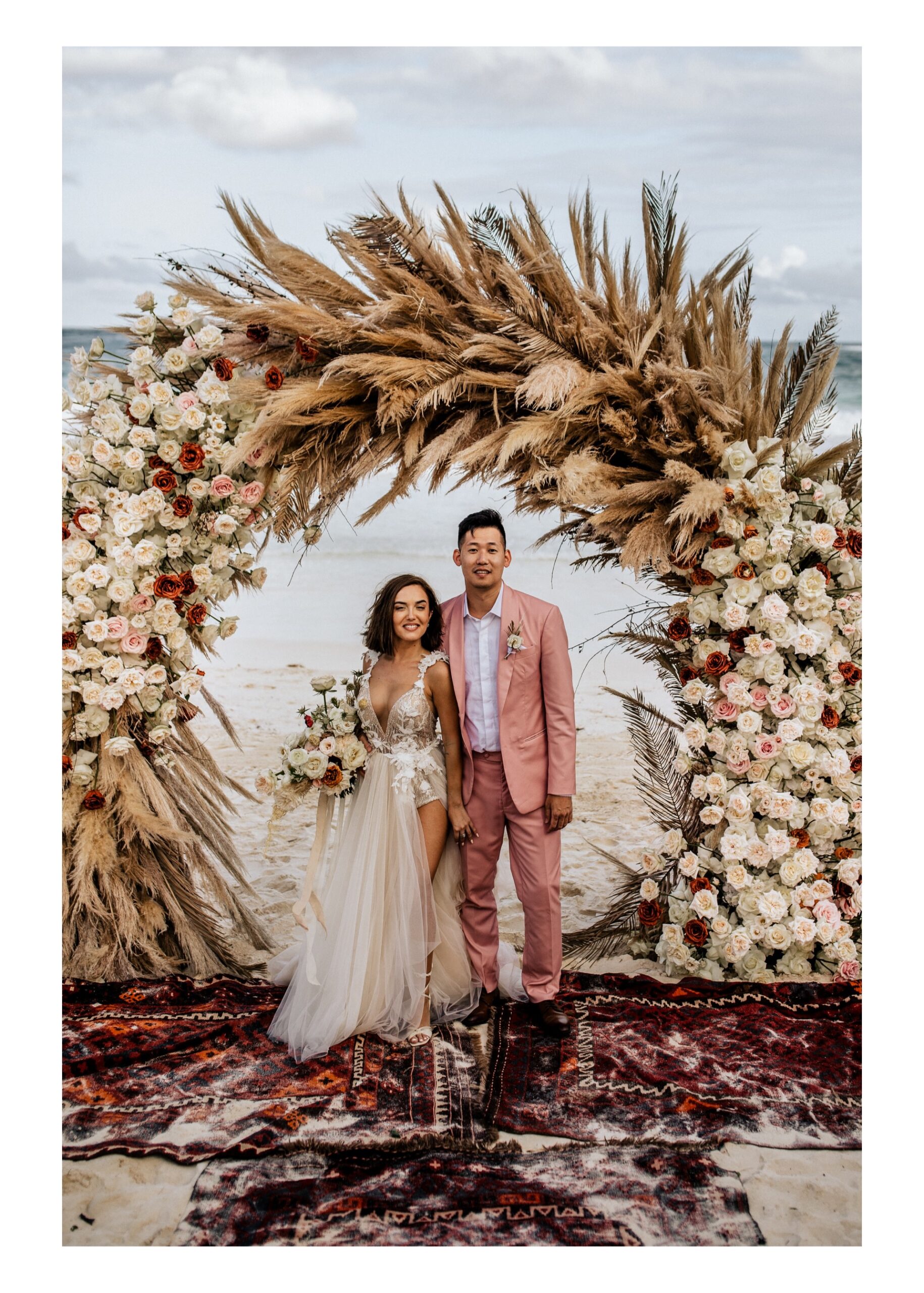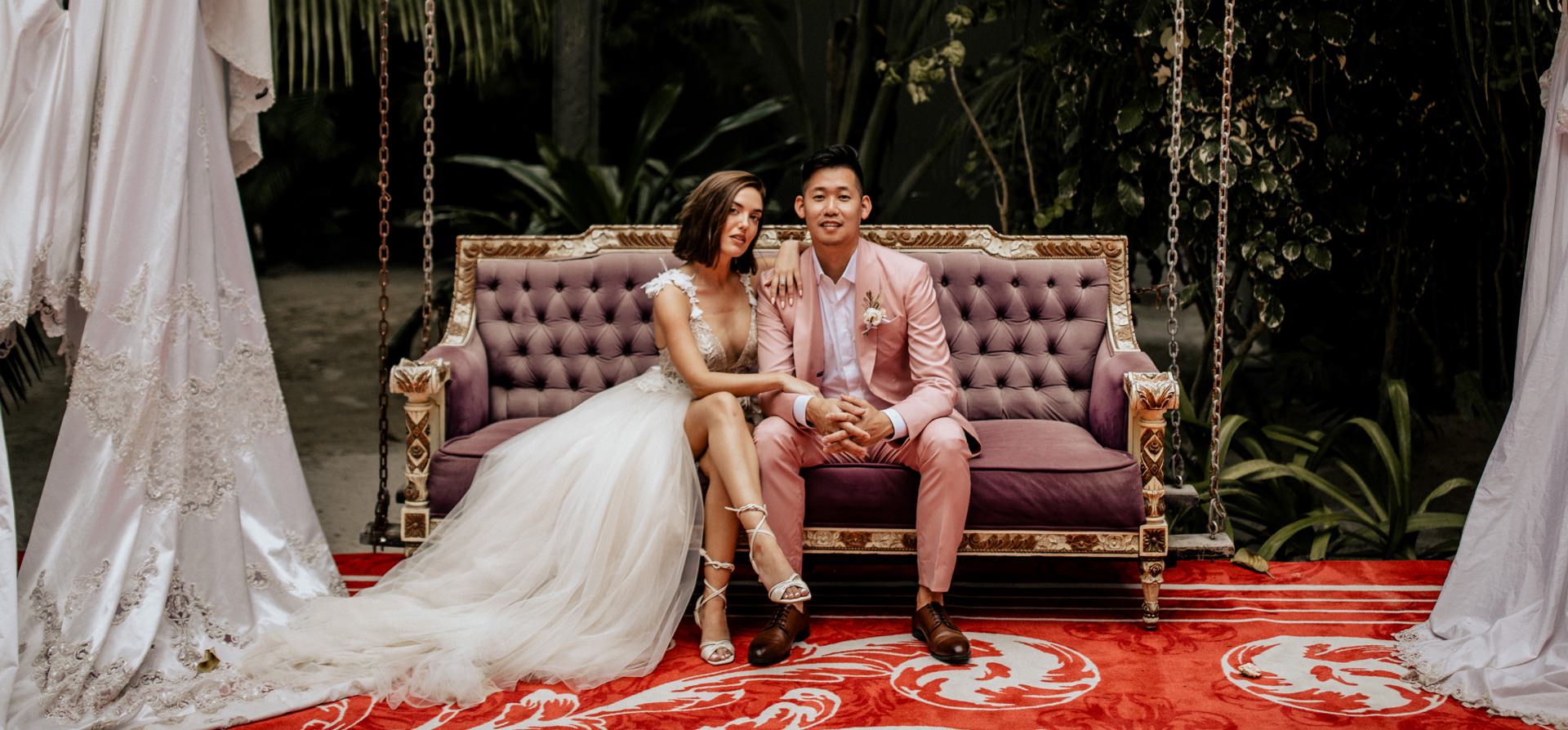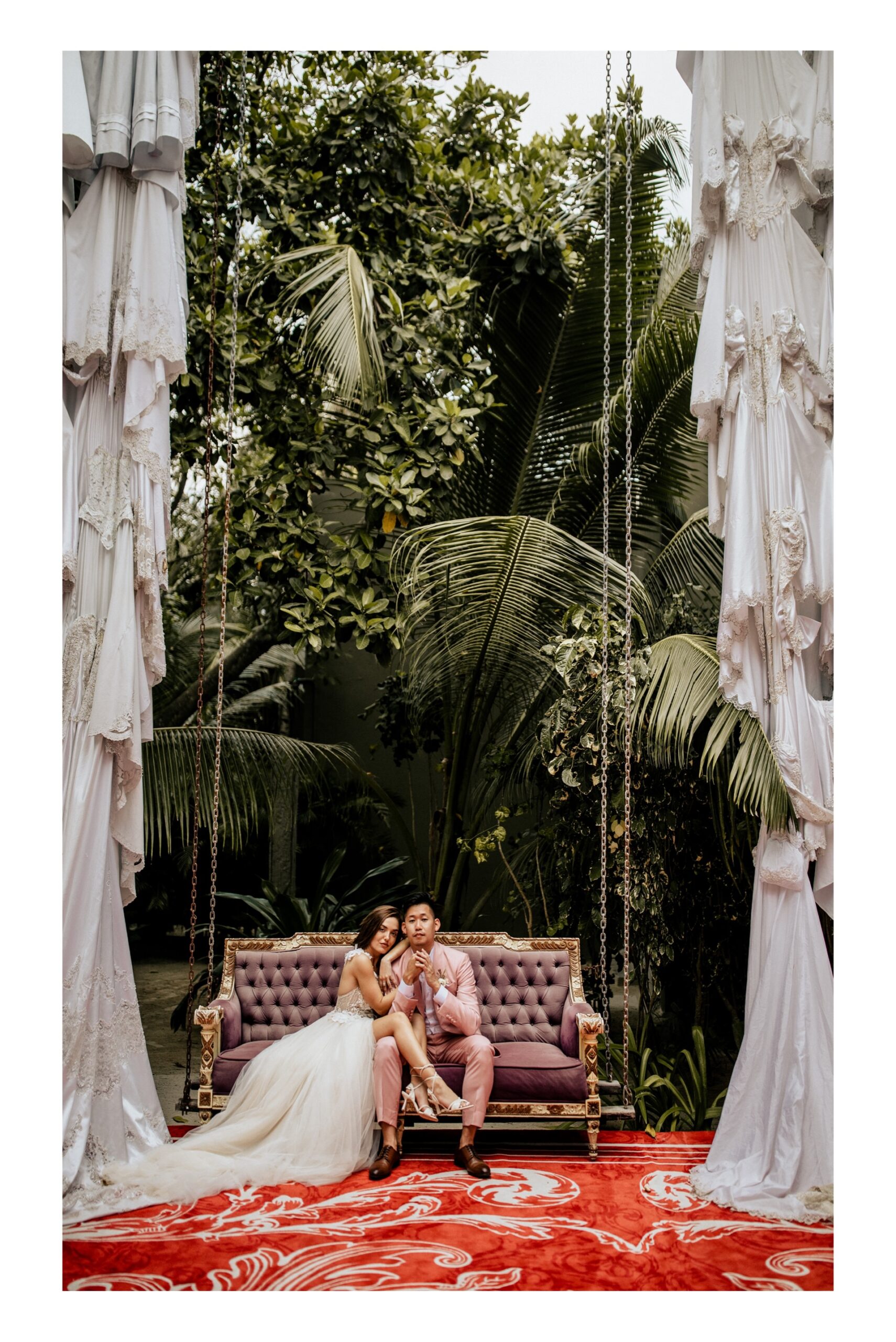 Of course we sneaked away for some couple pics at the beach. We can't get over how beautiful these two are.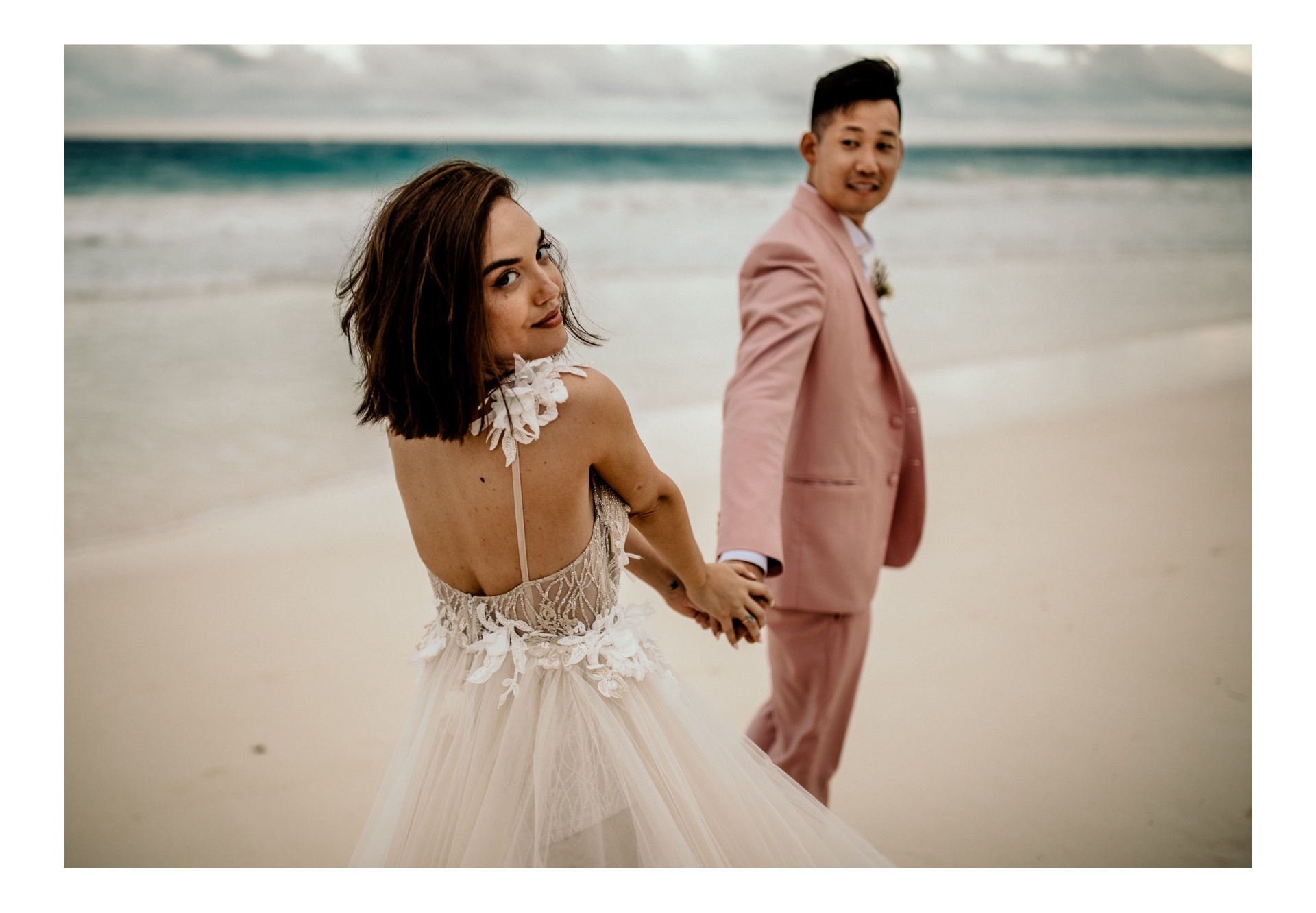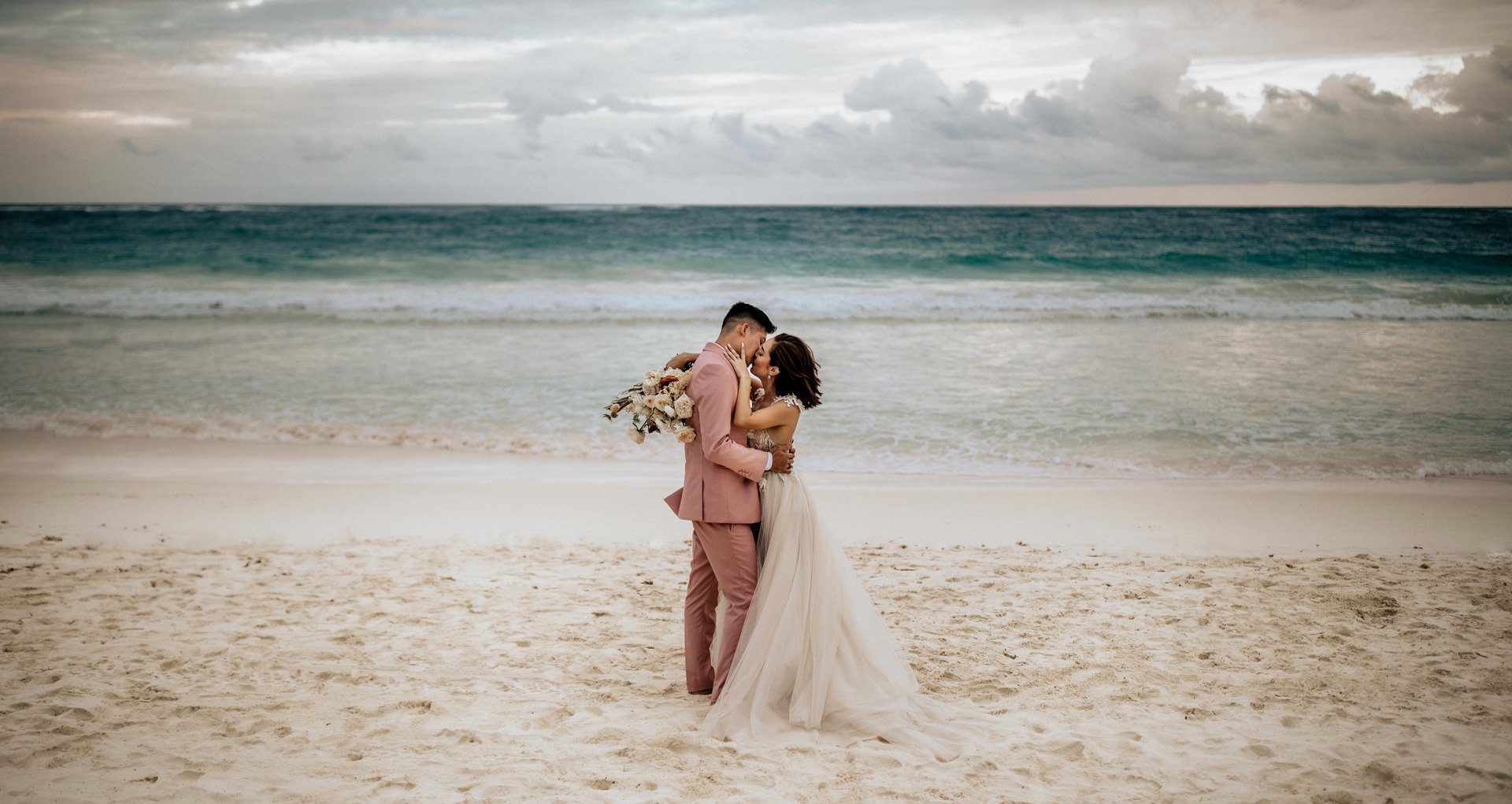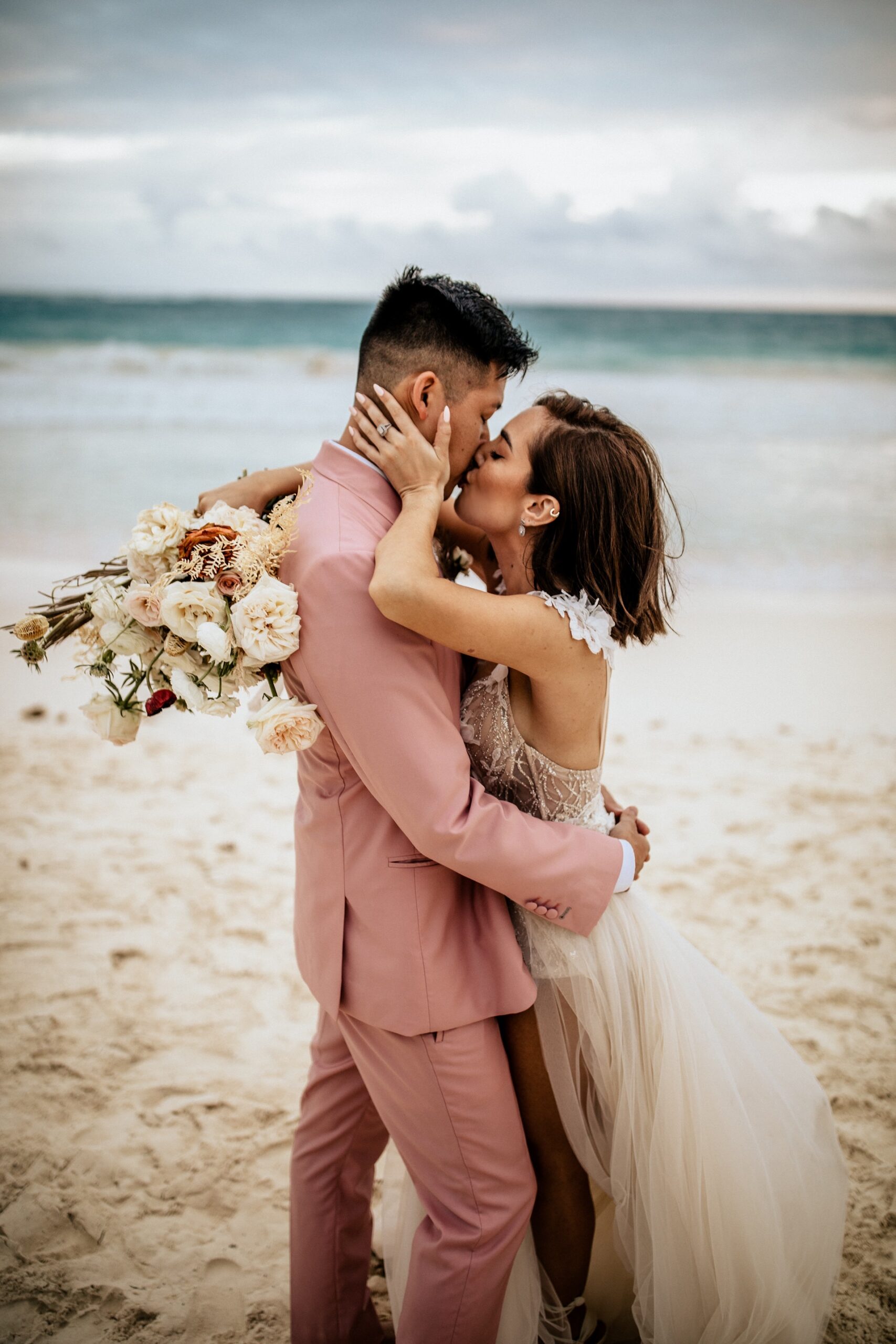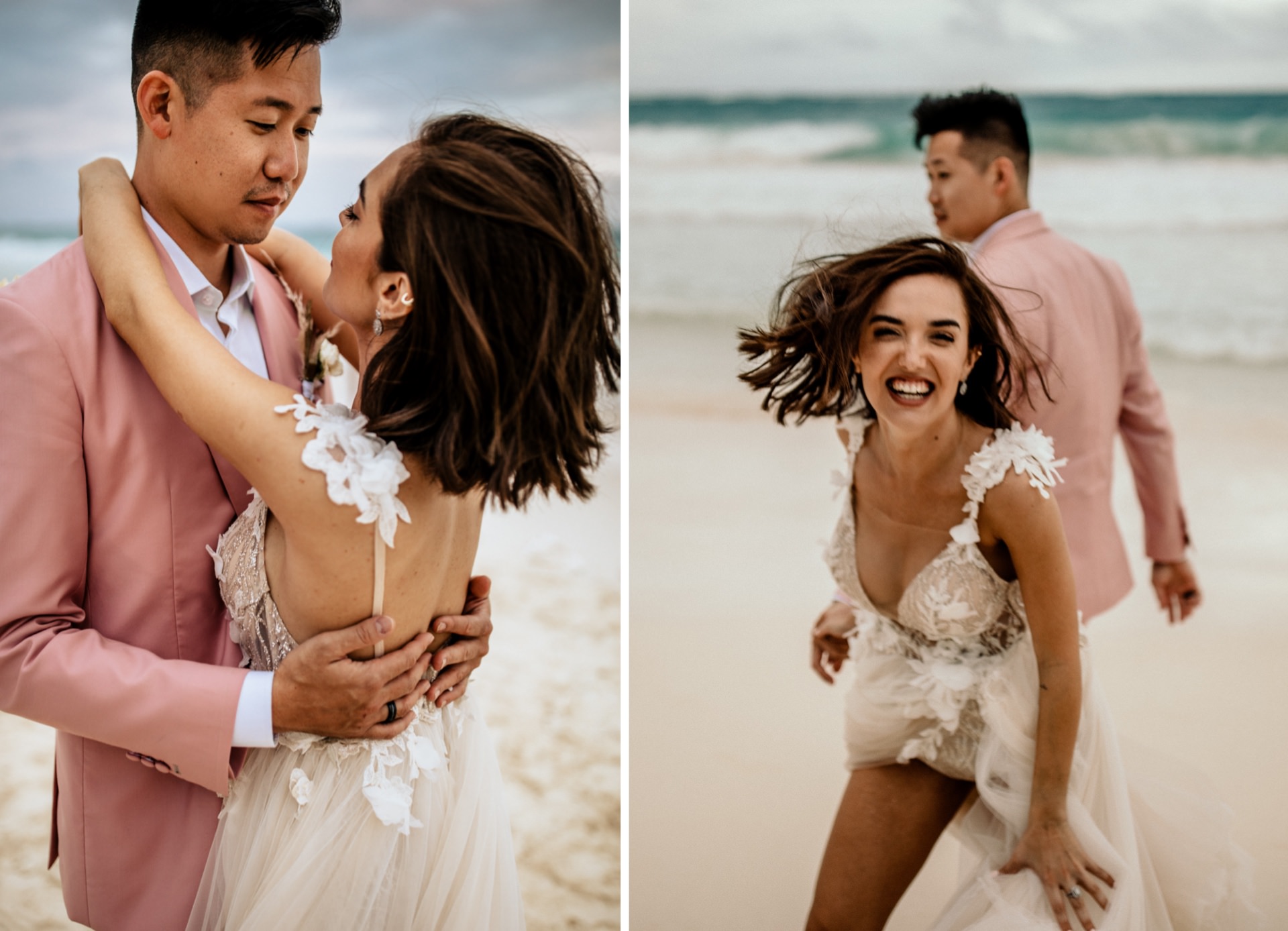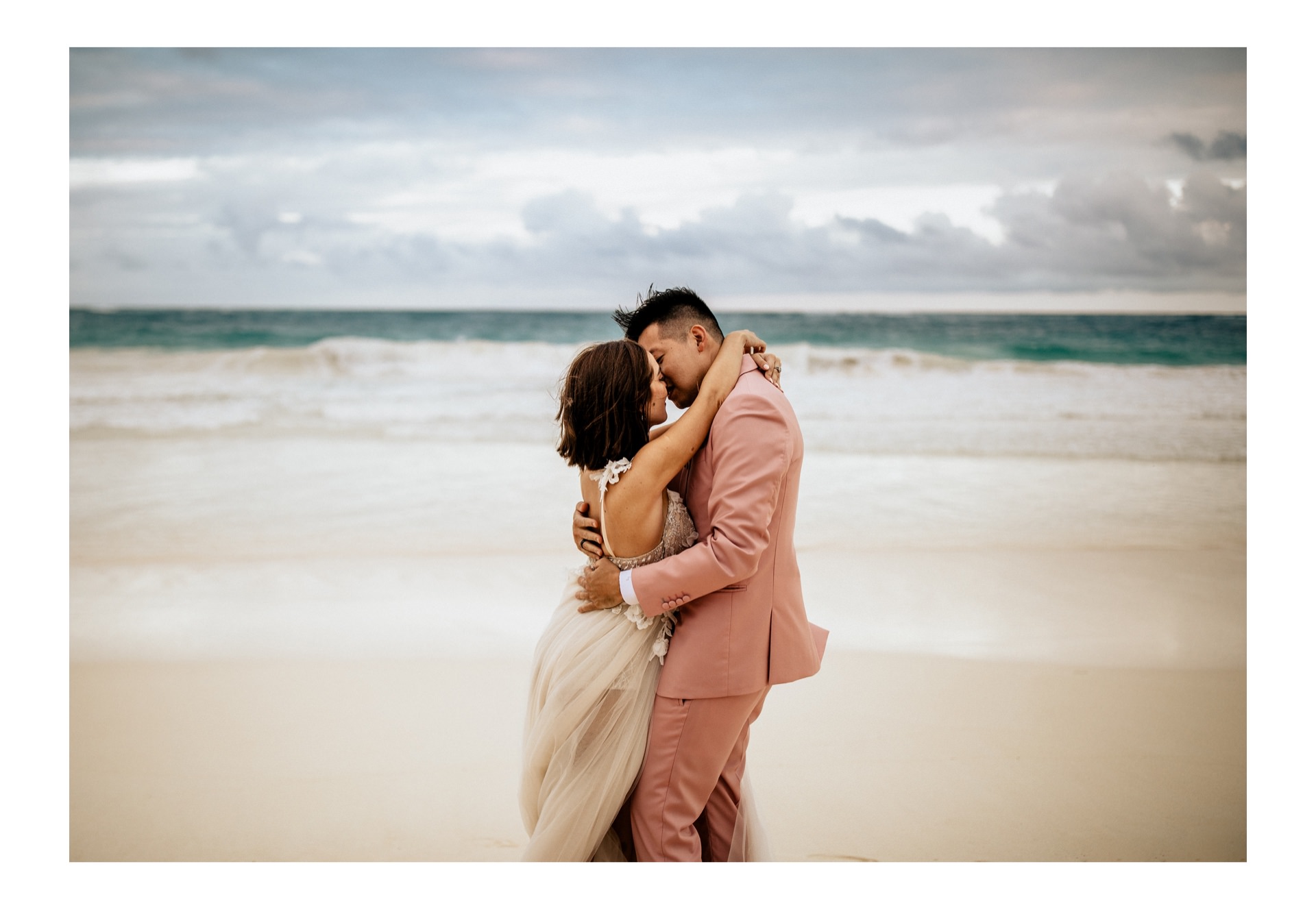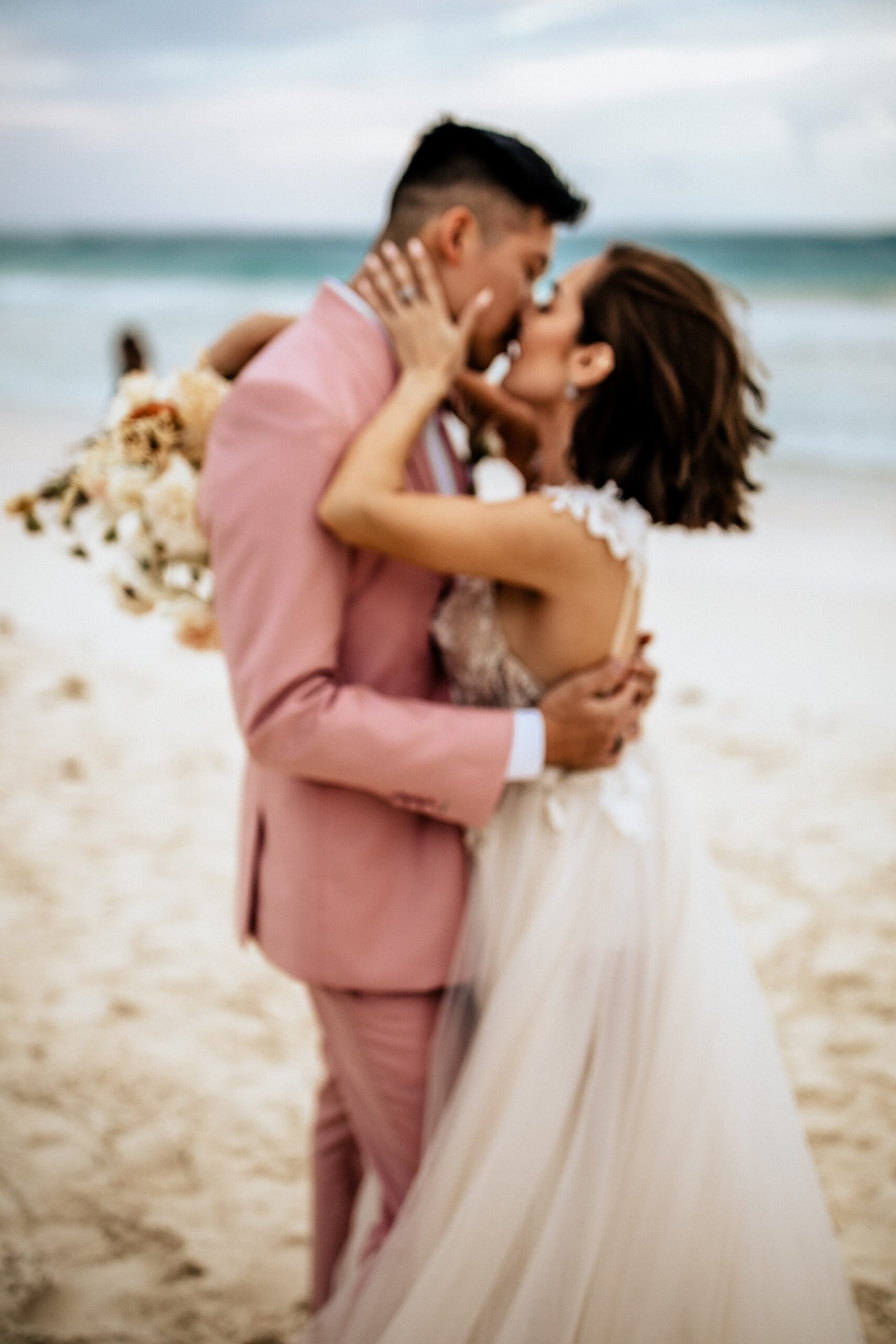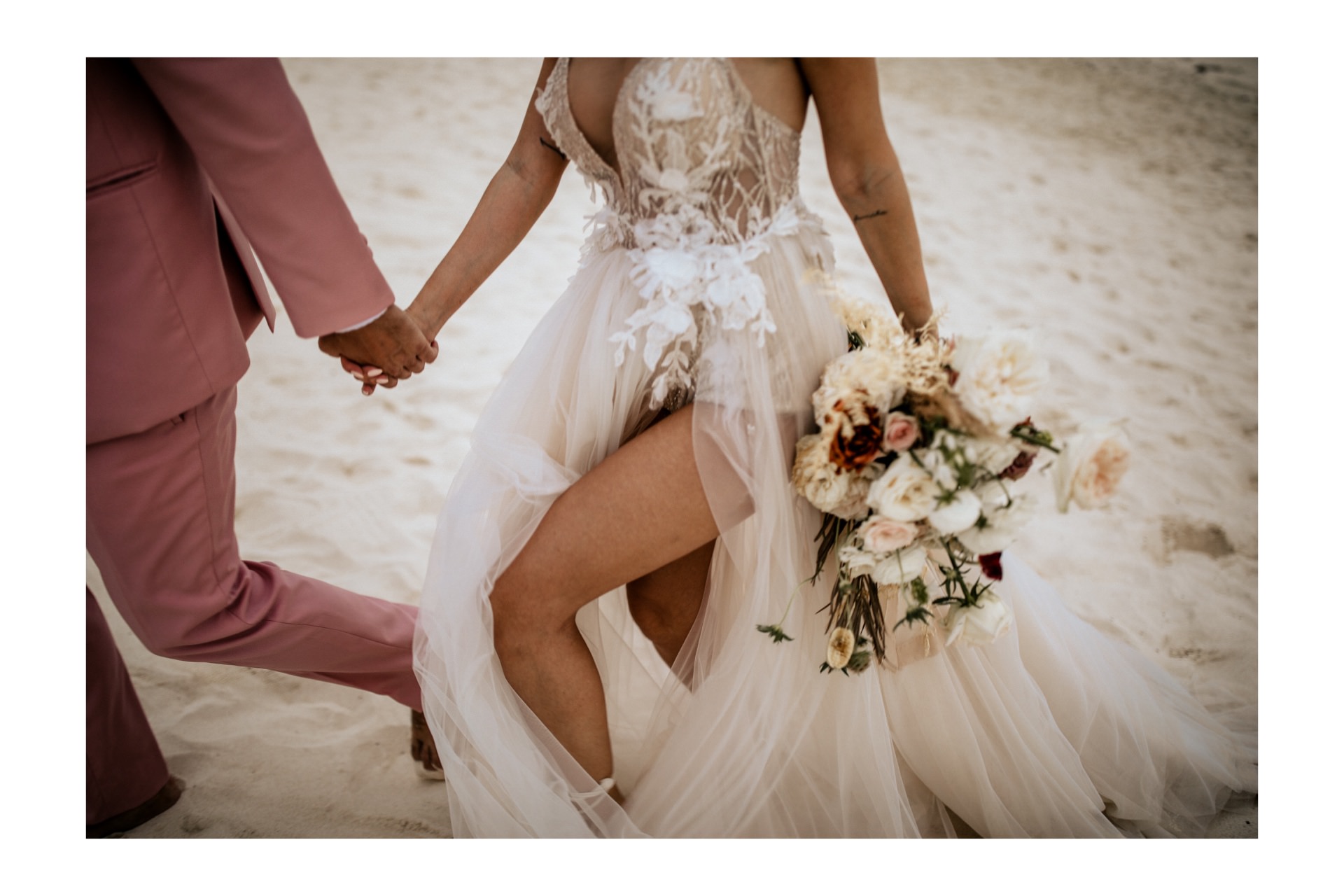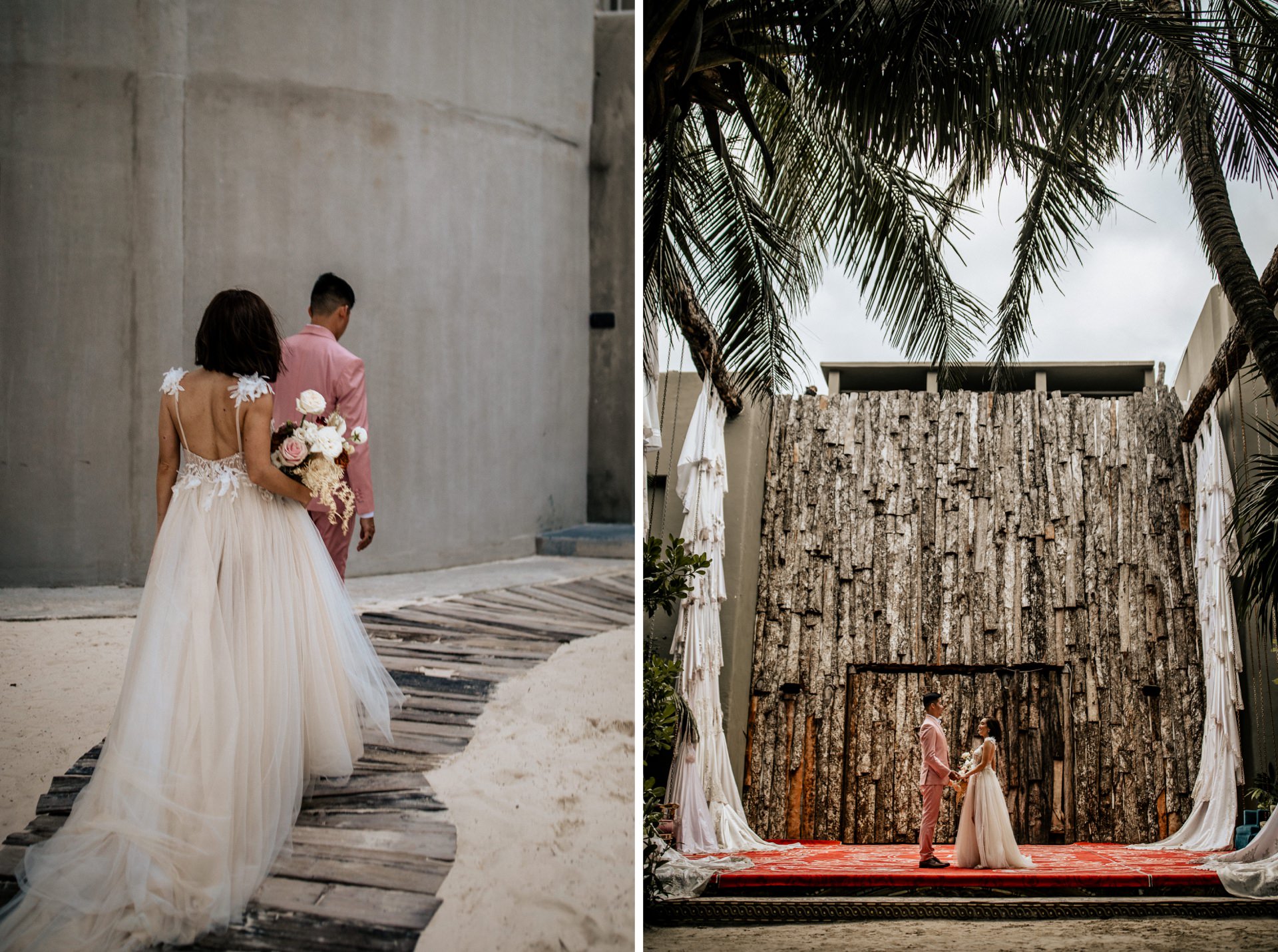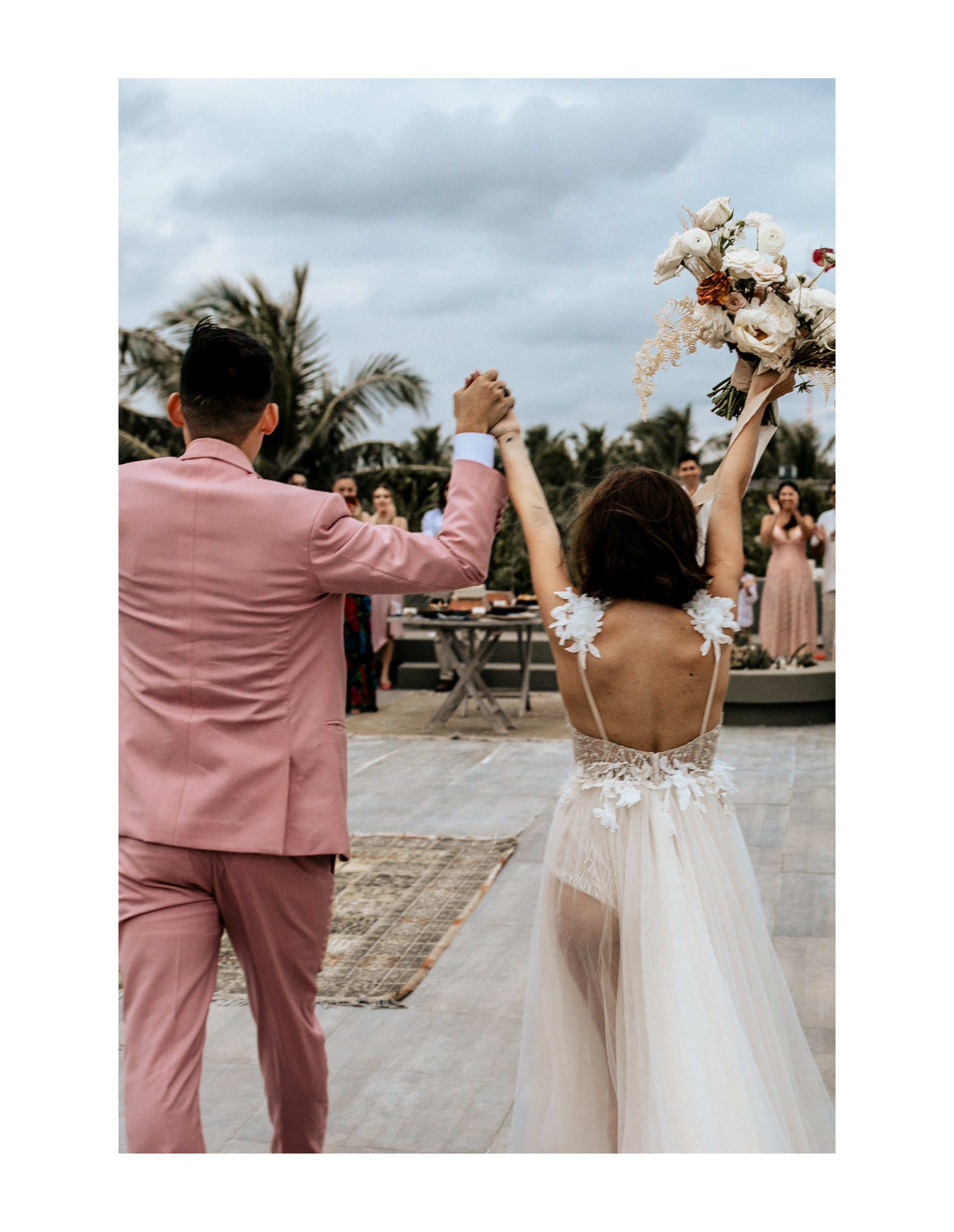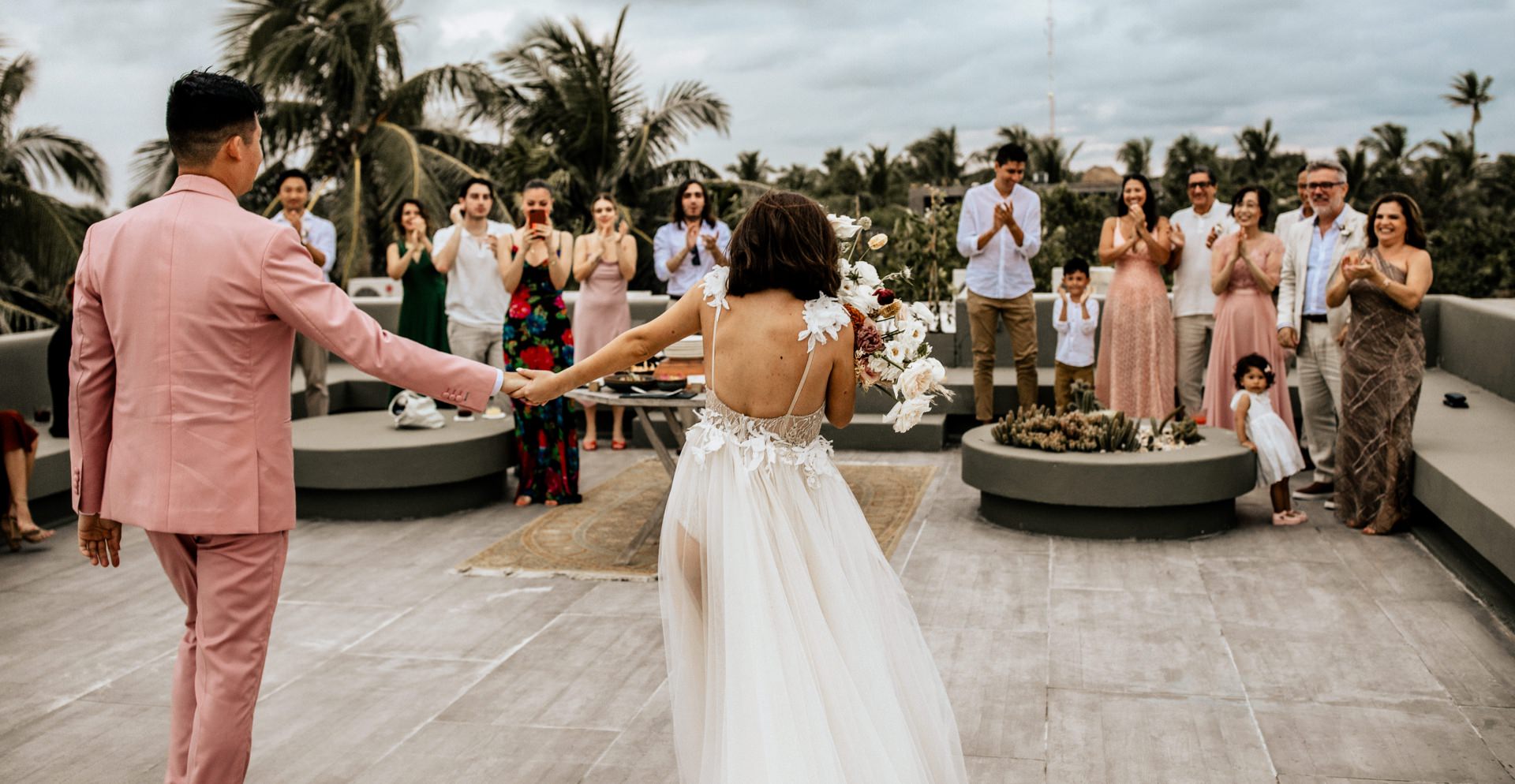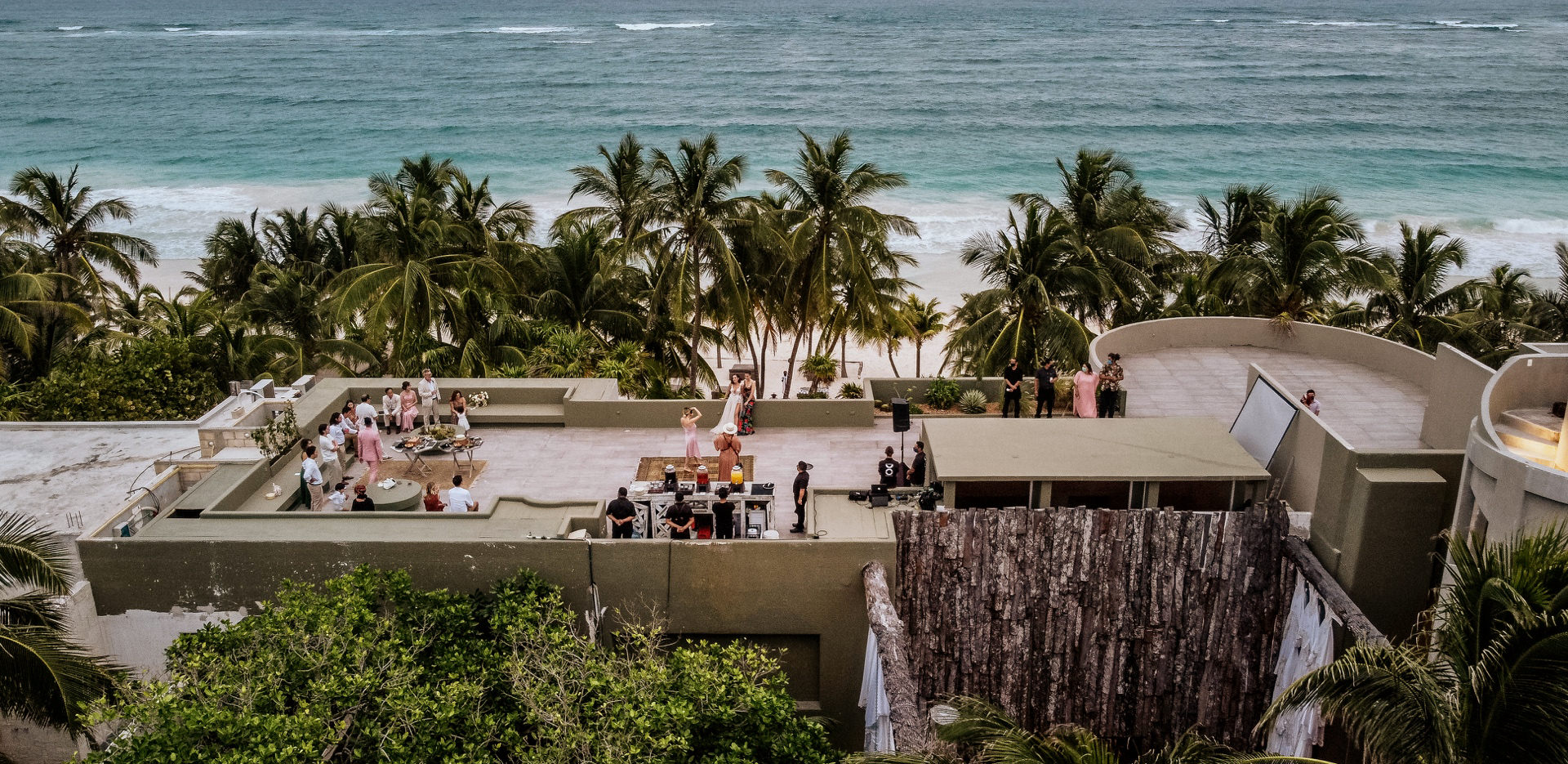 That's what we call a cocktail hour with a view!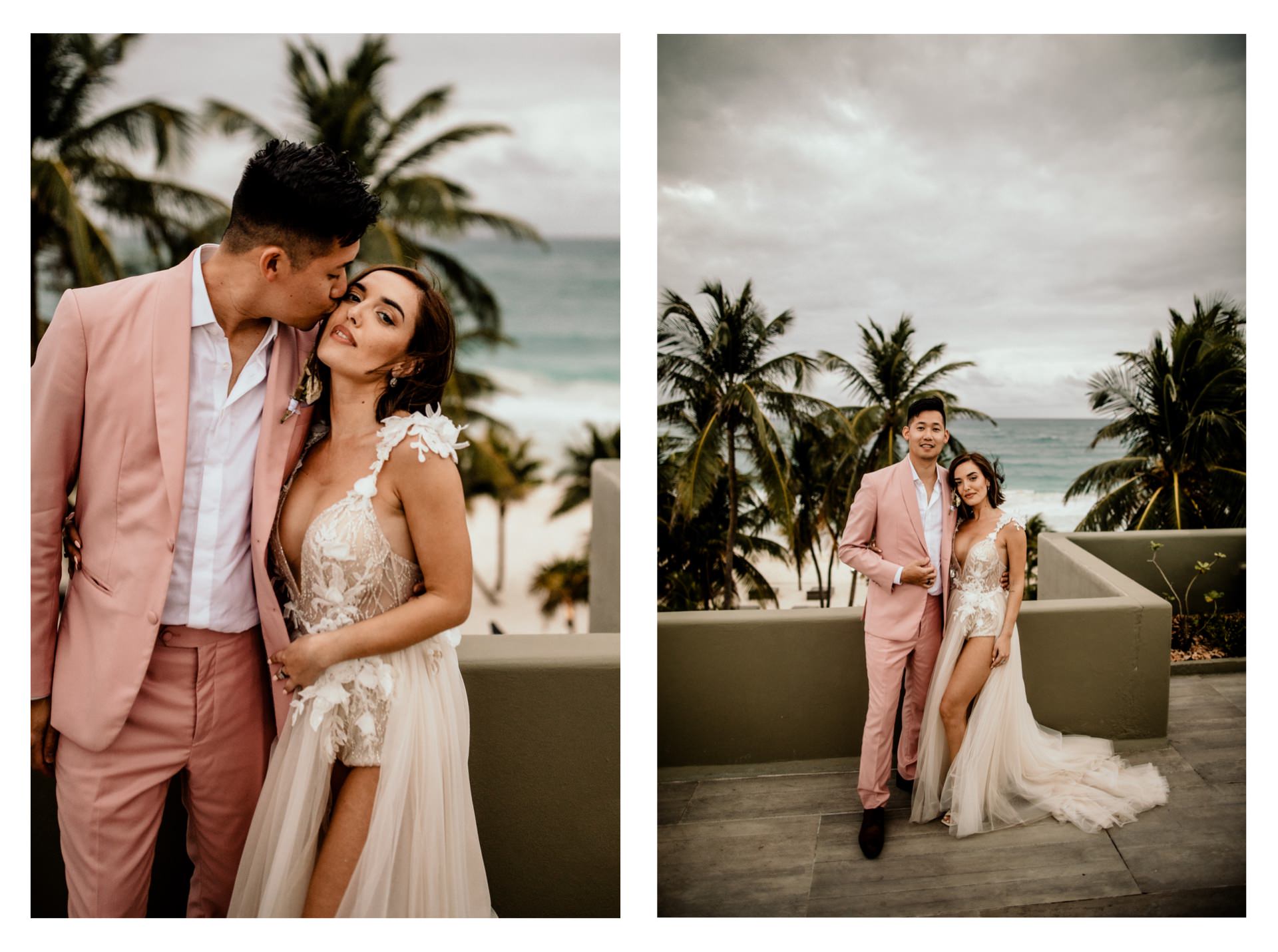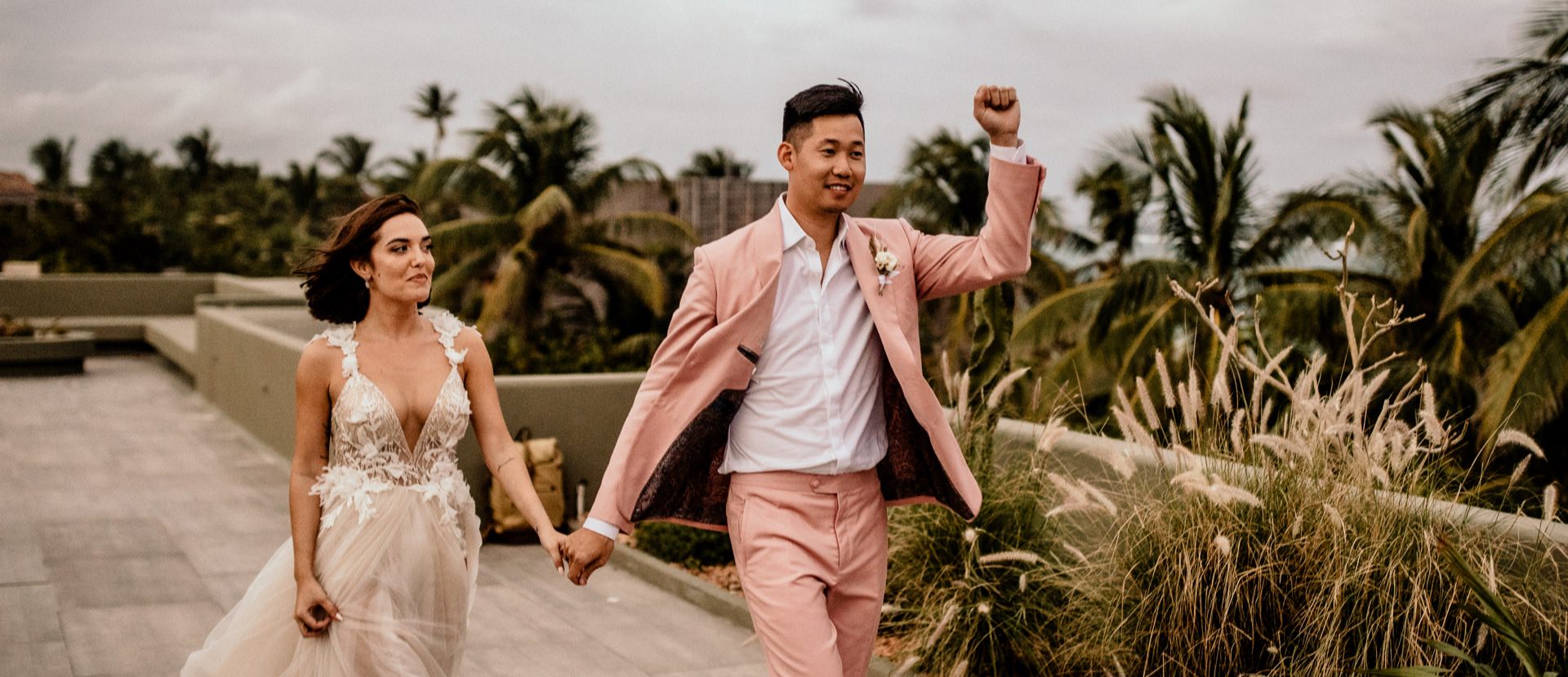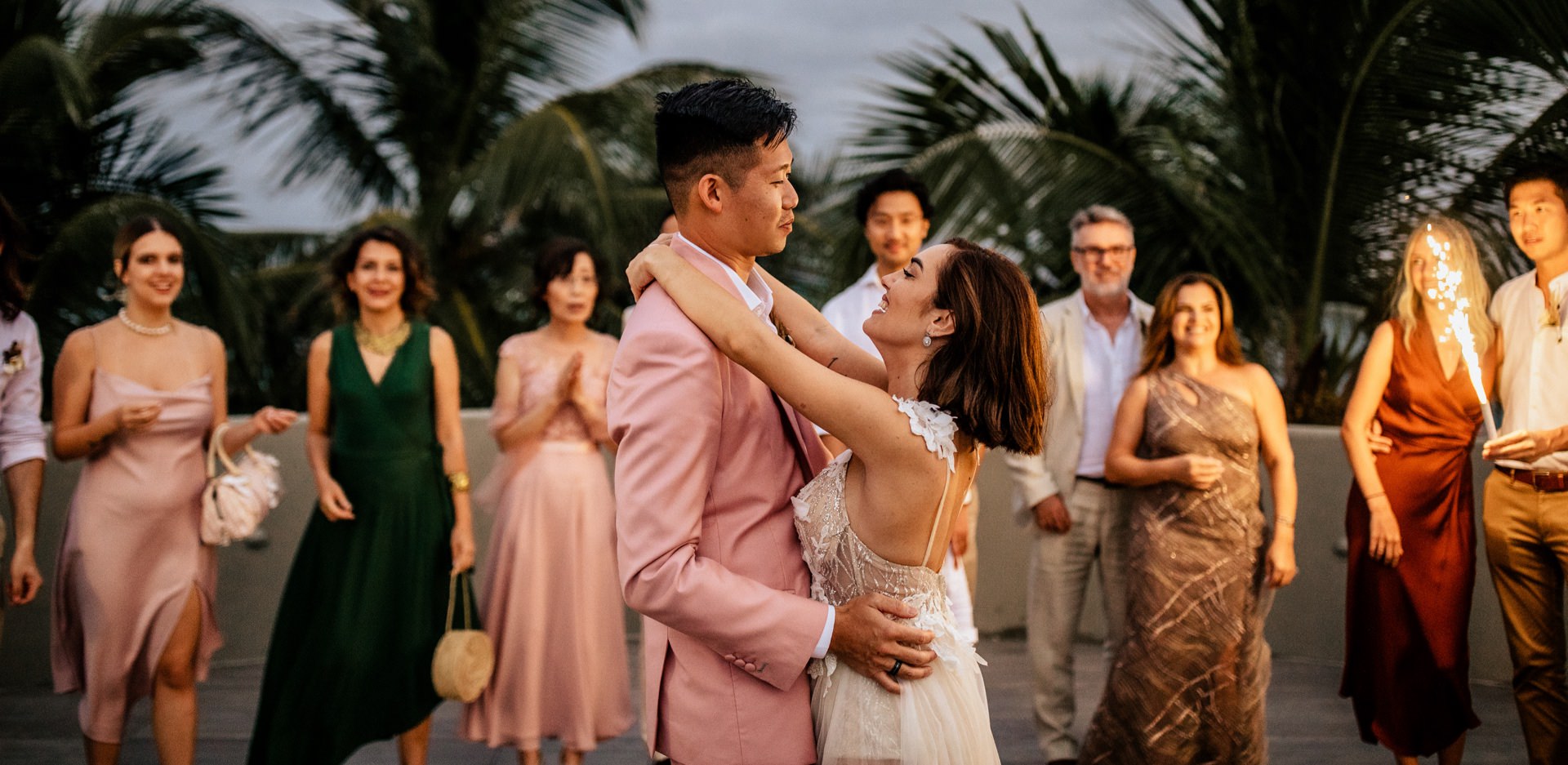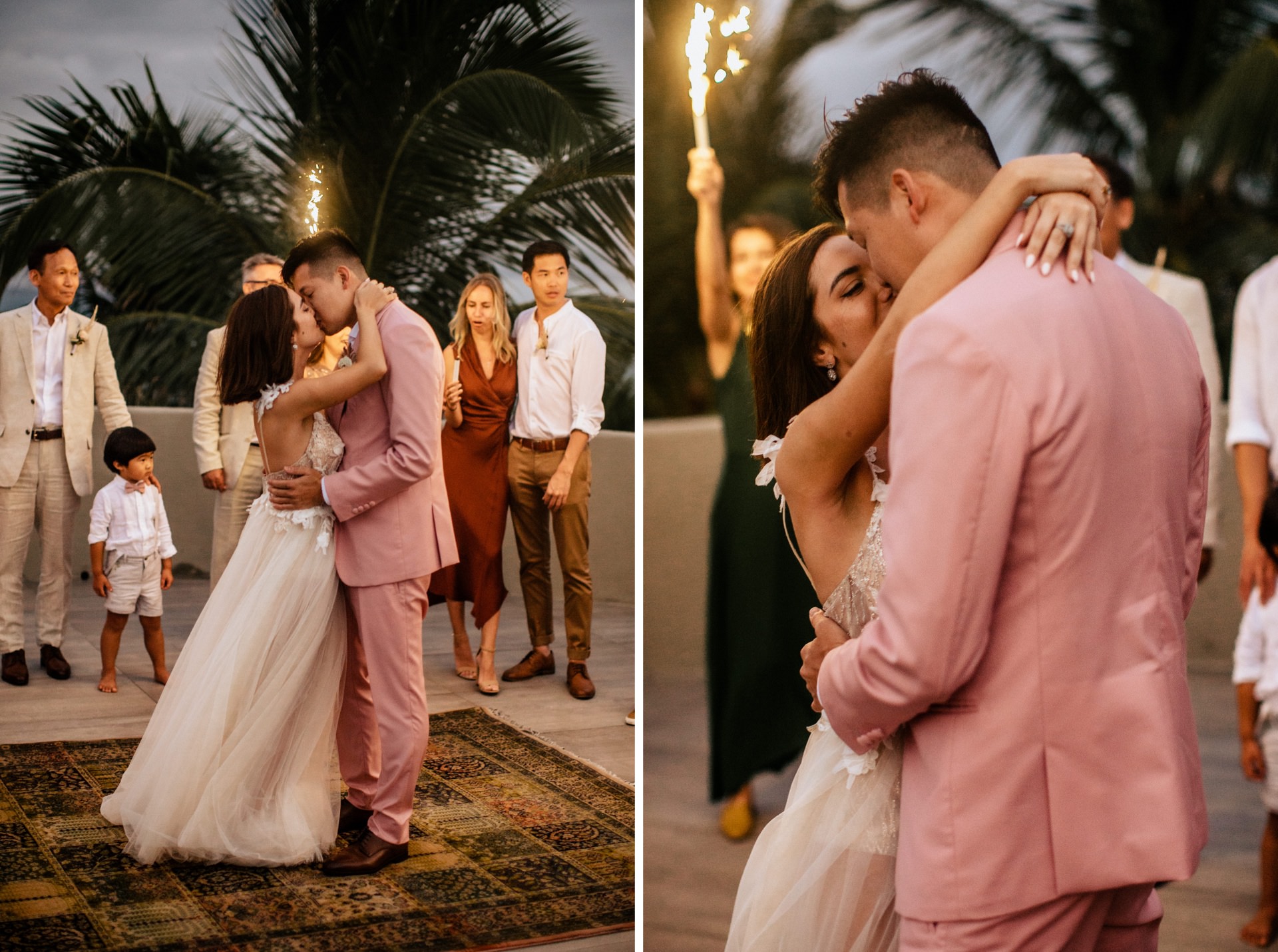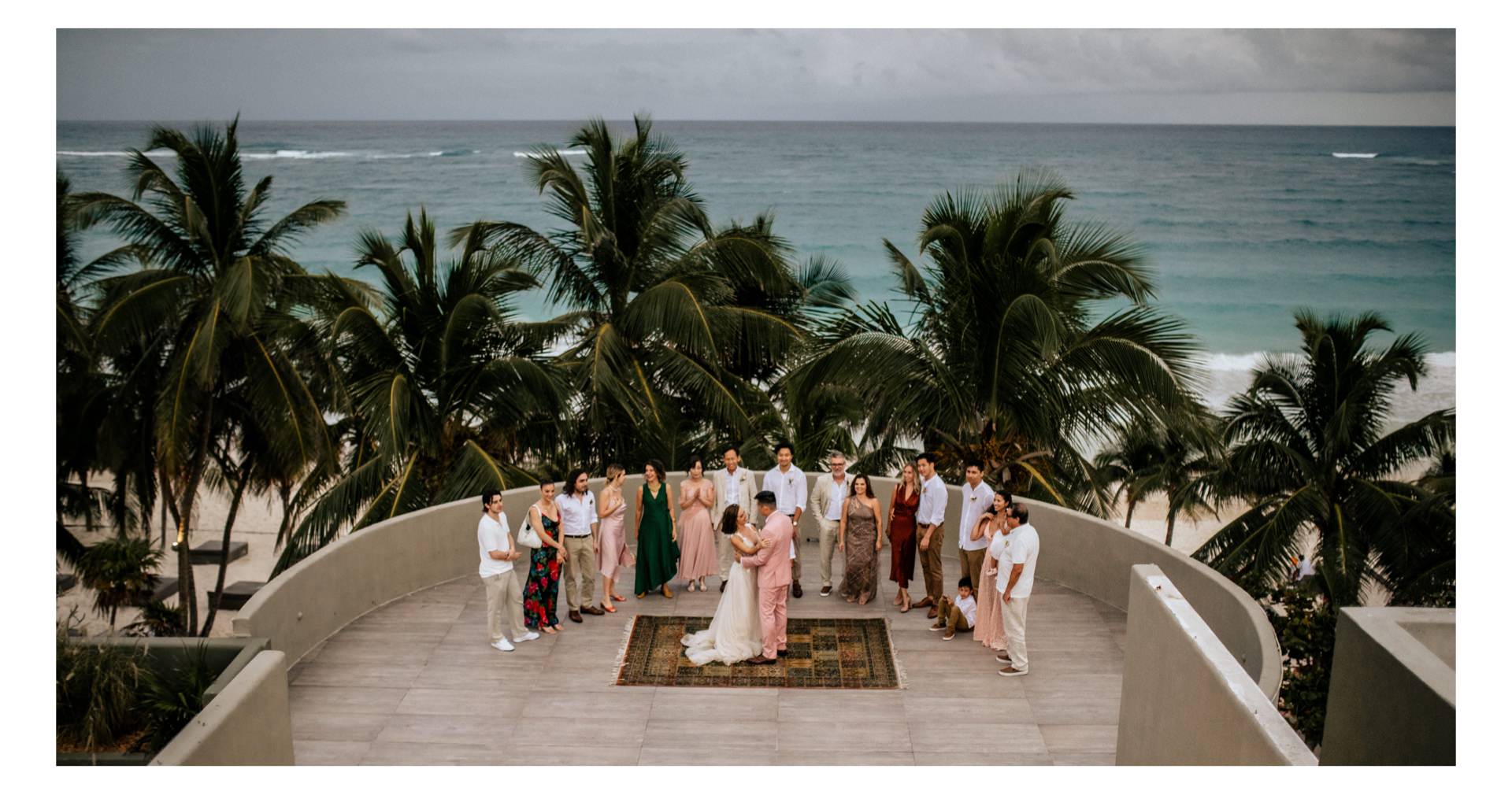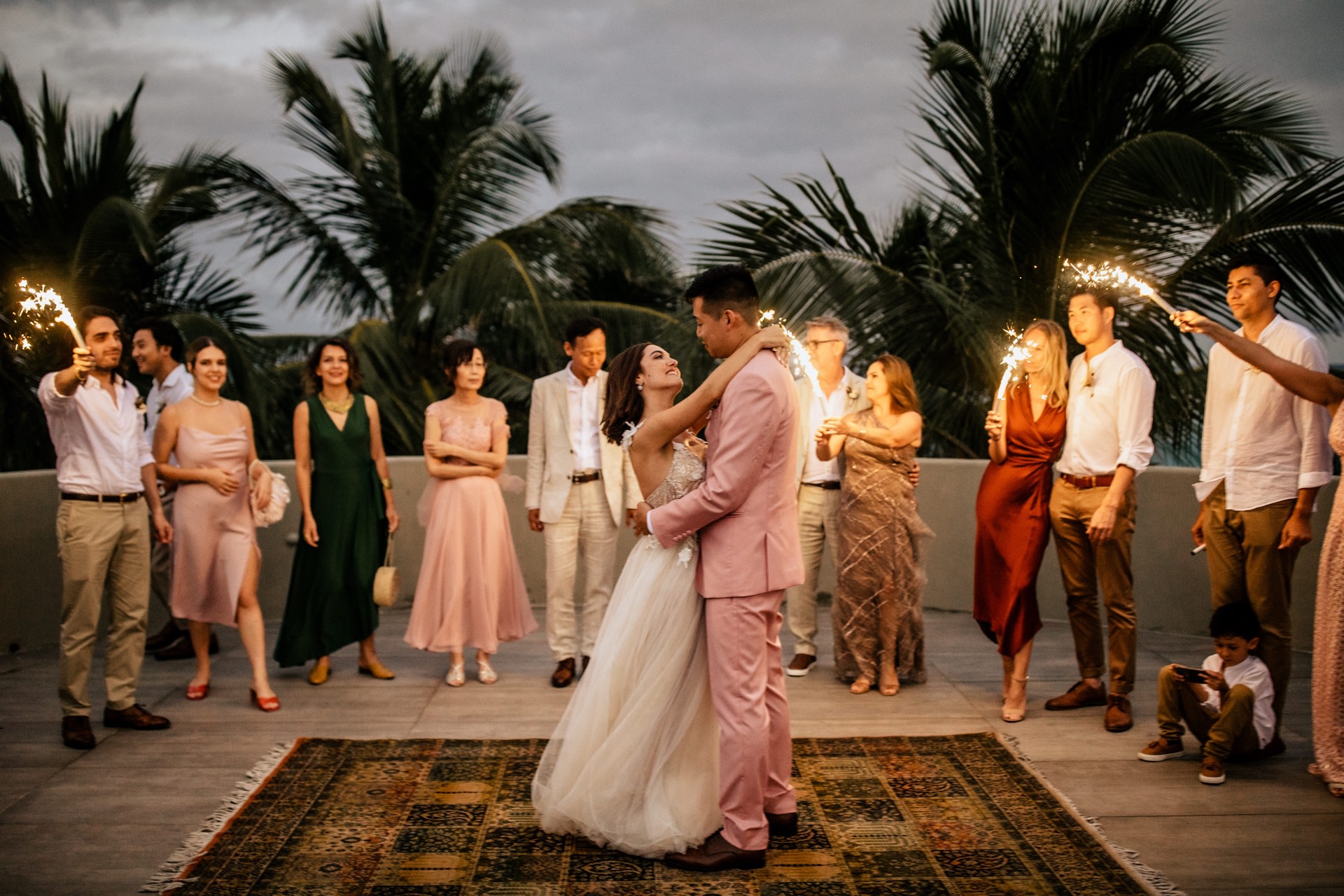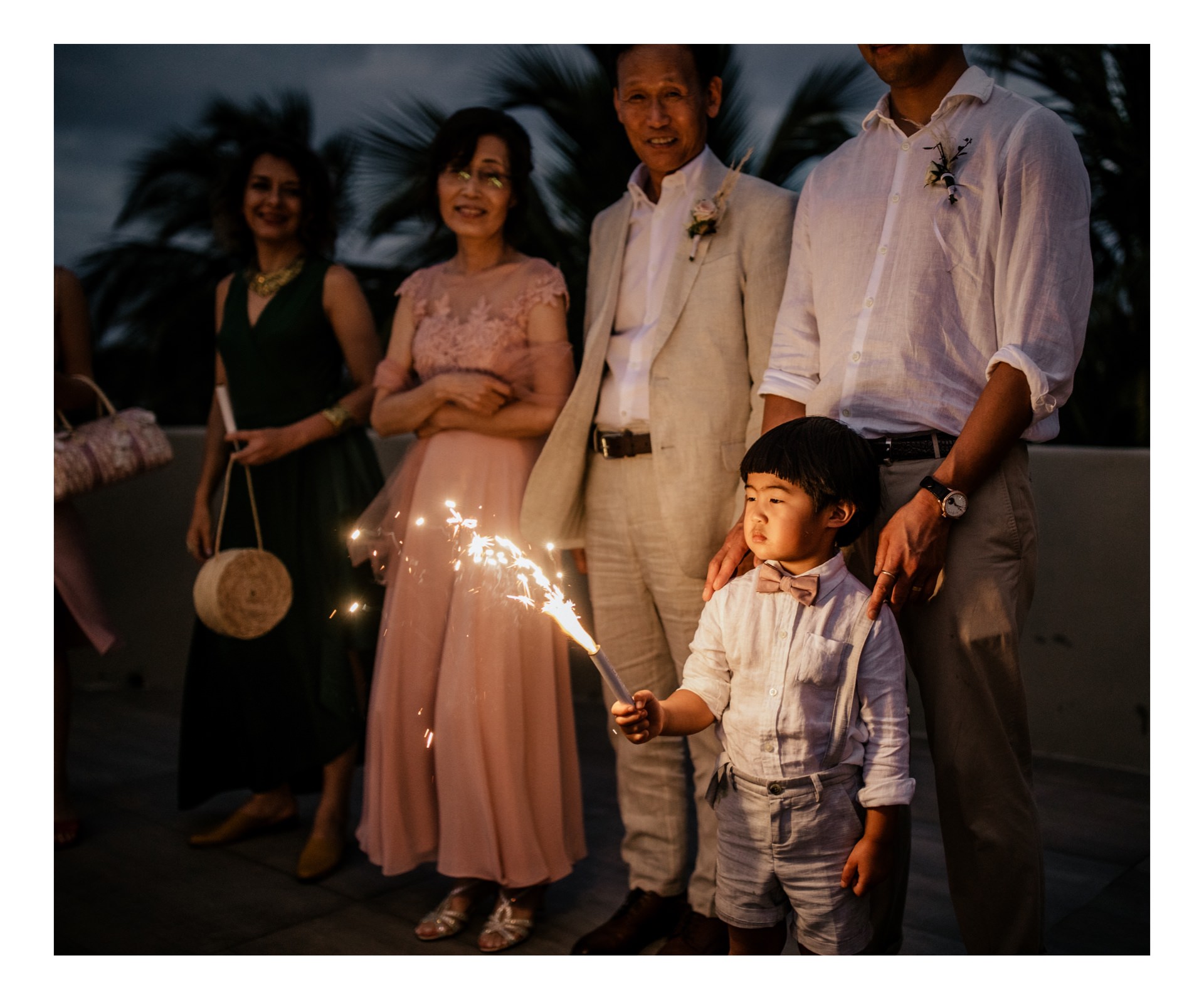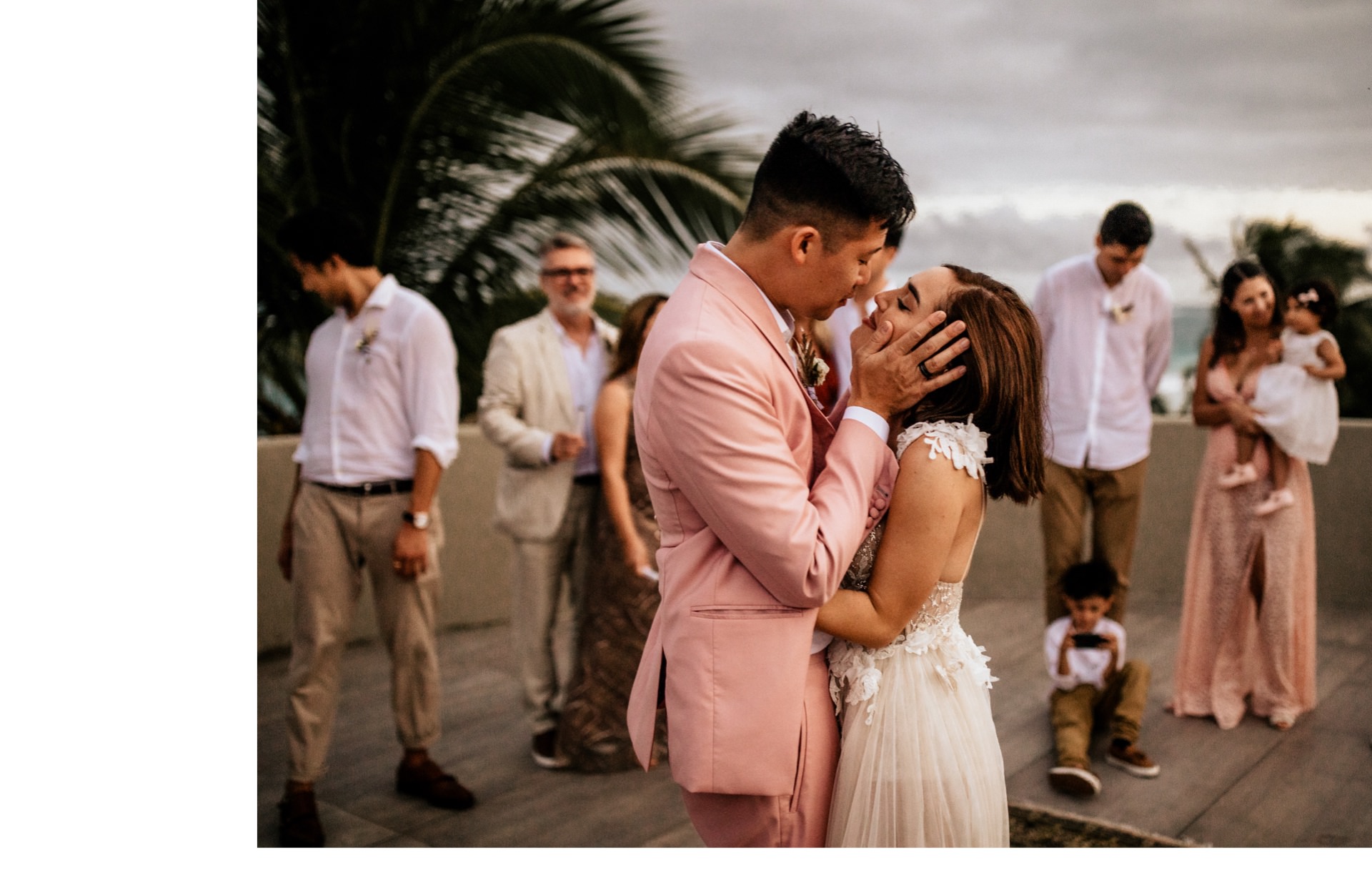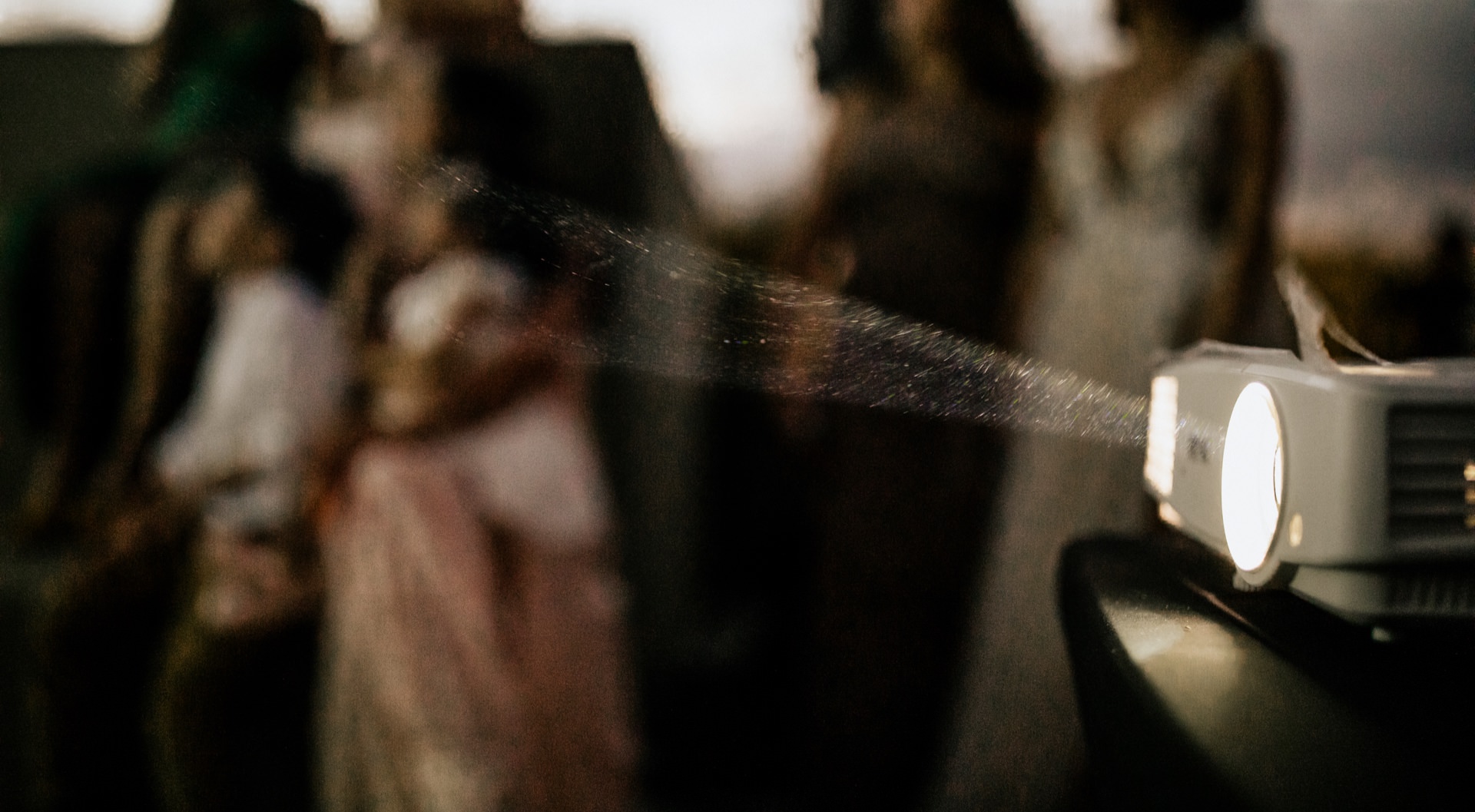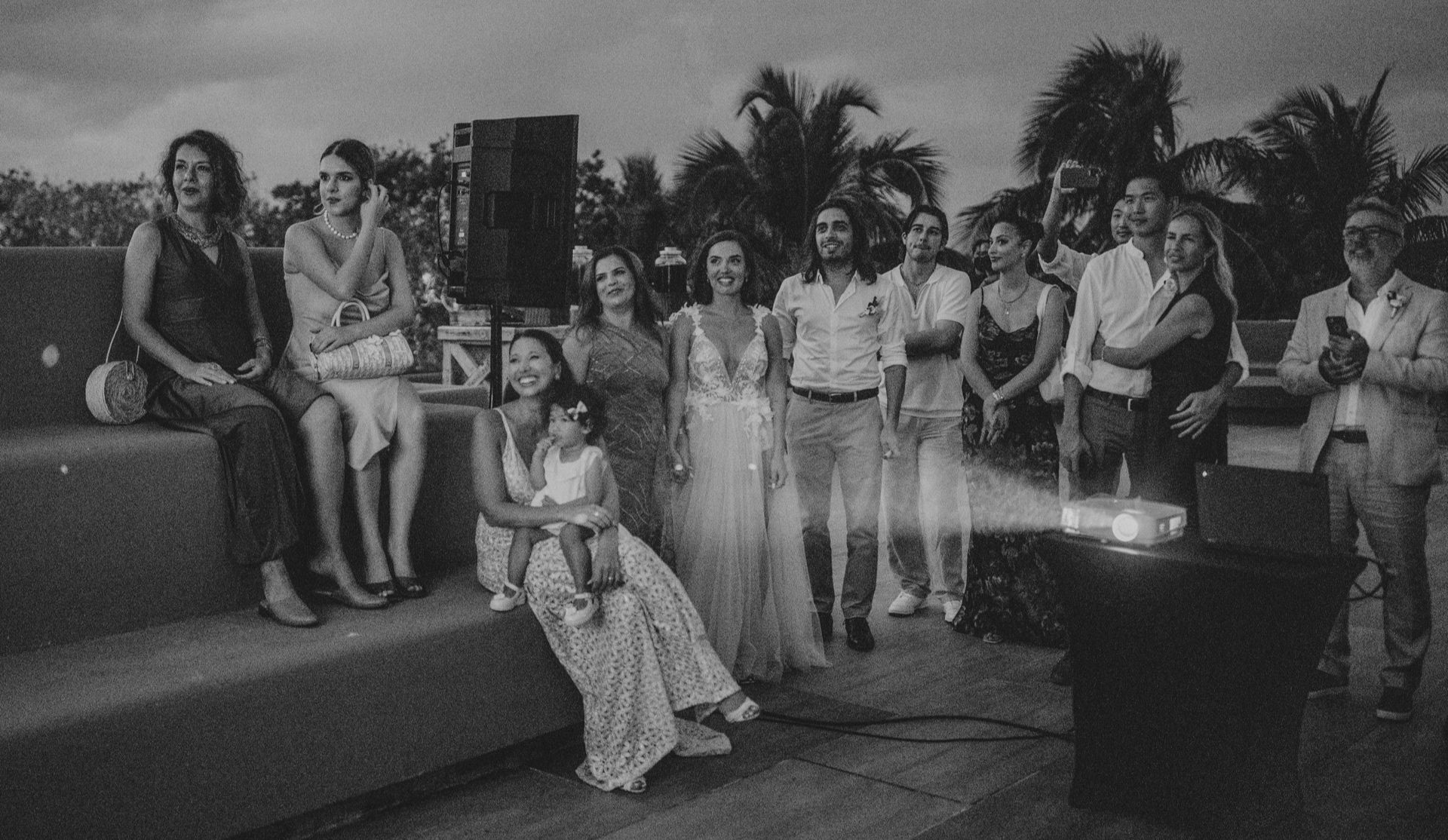 The dinner took place at Rosa Negra.
Yeah, amazing food is another benefit of working as Wedding Photographer in Tulum.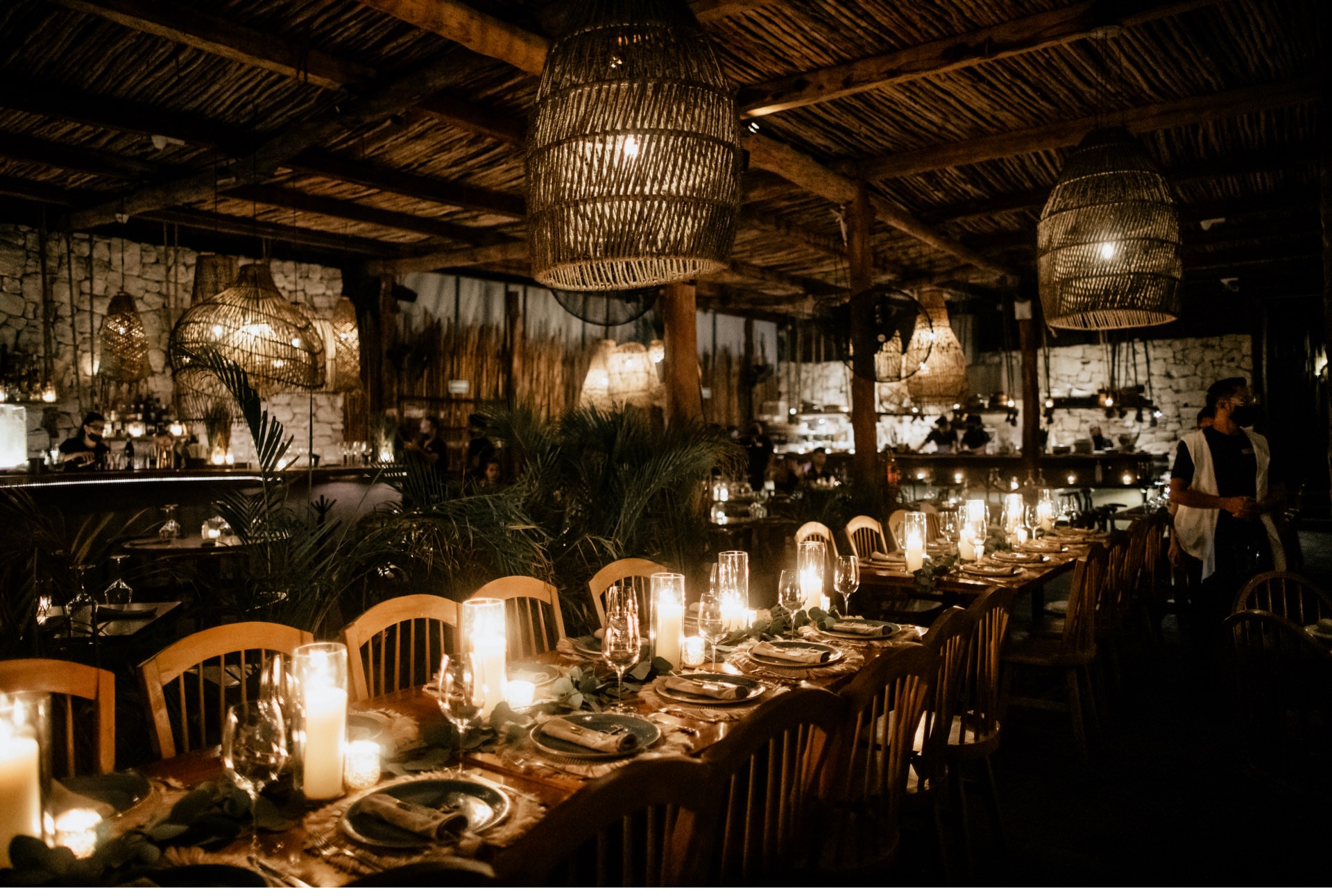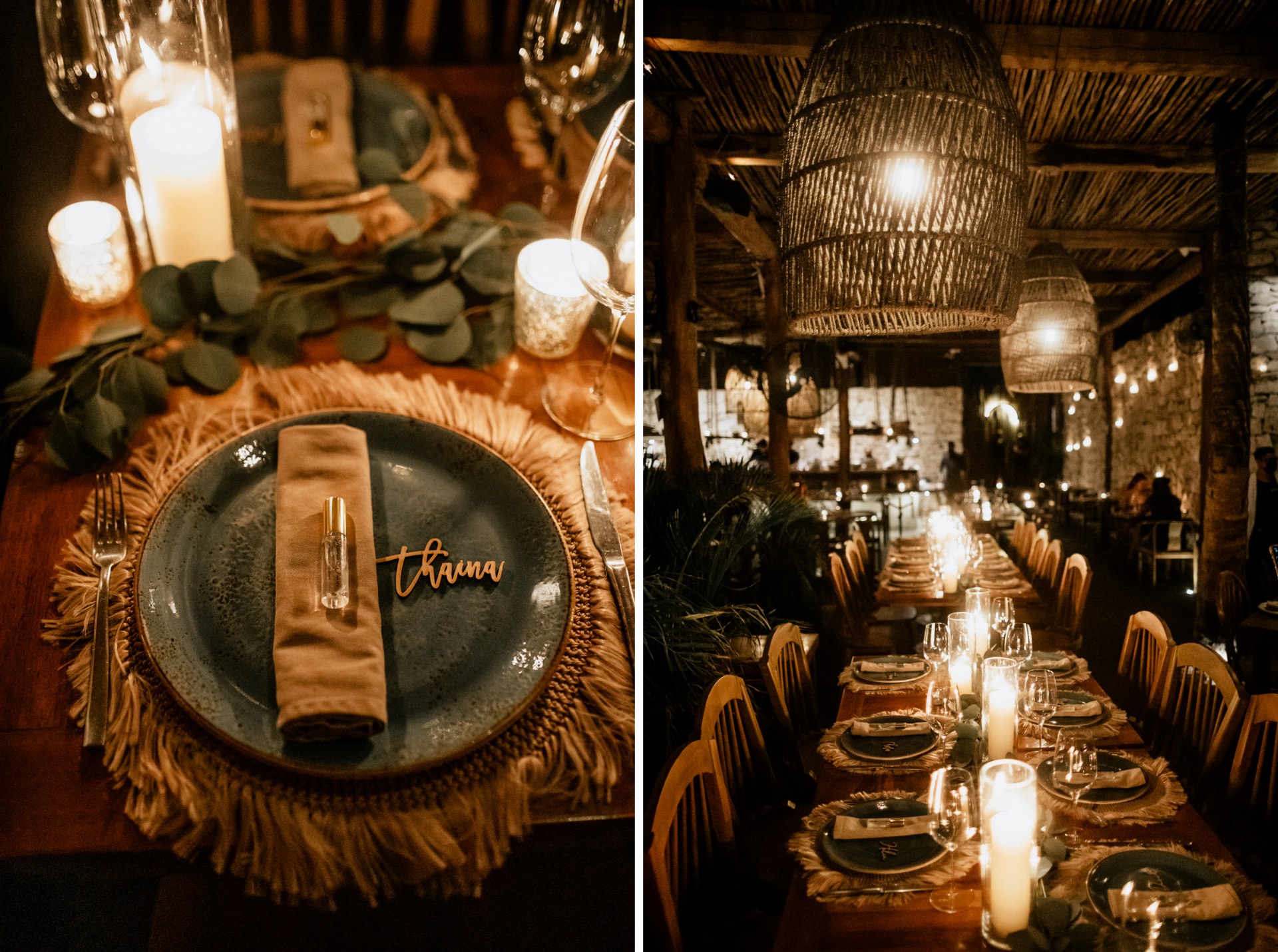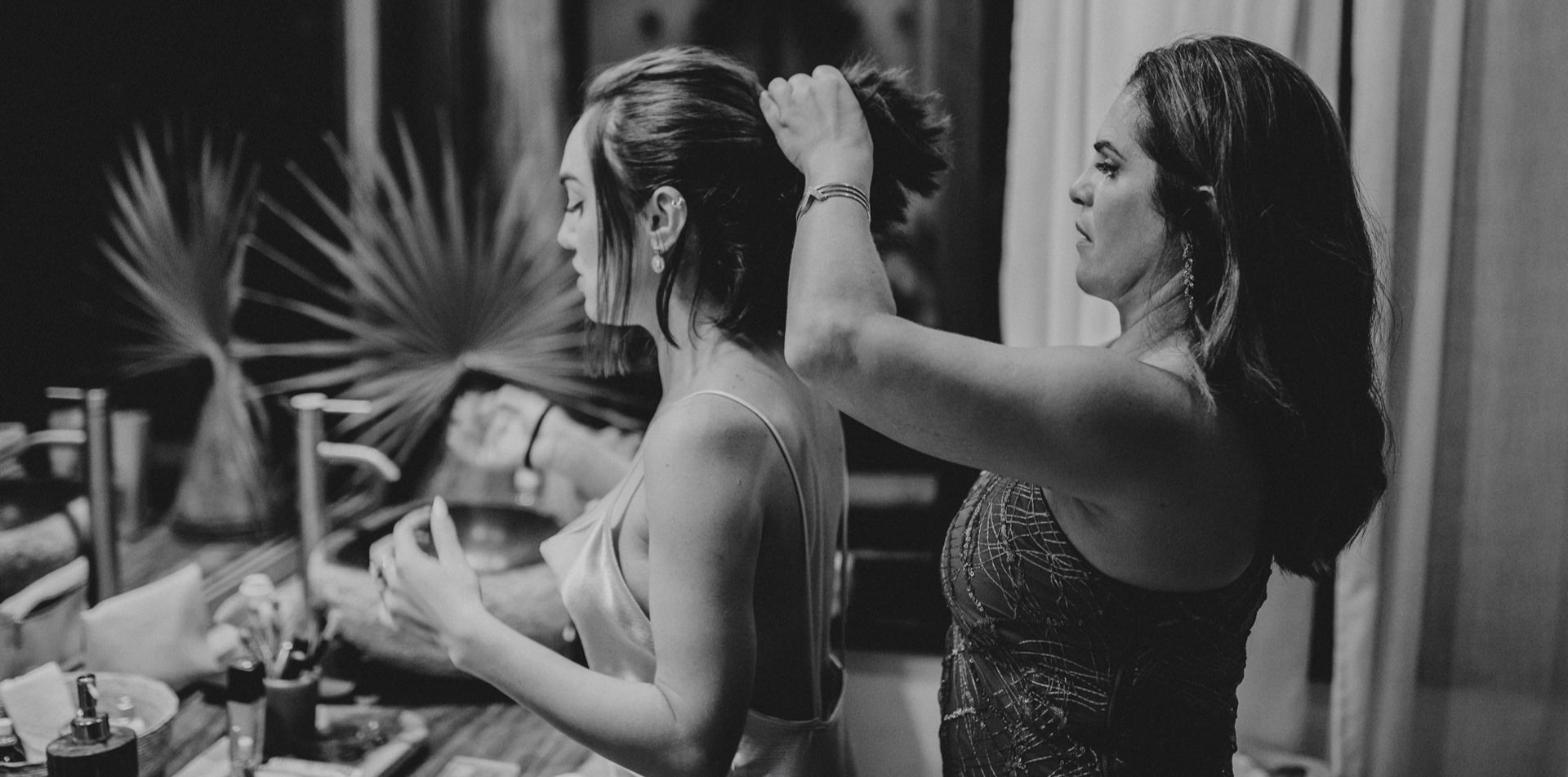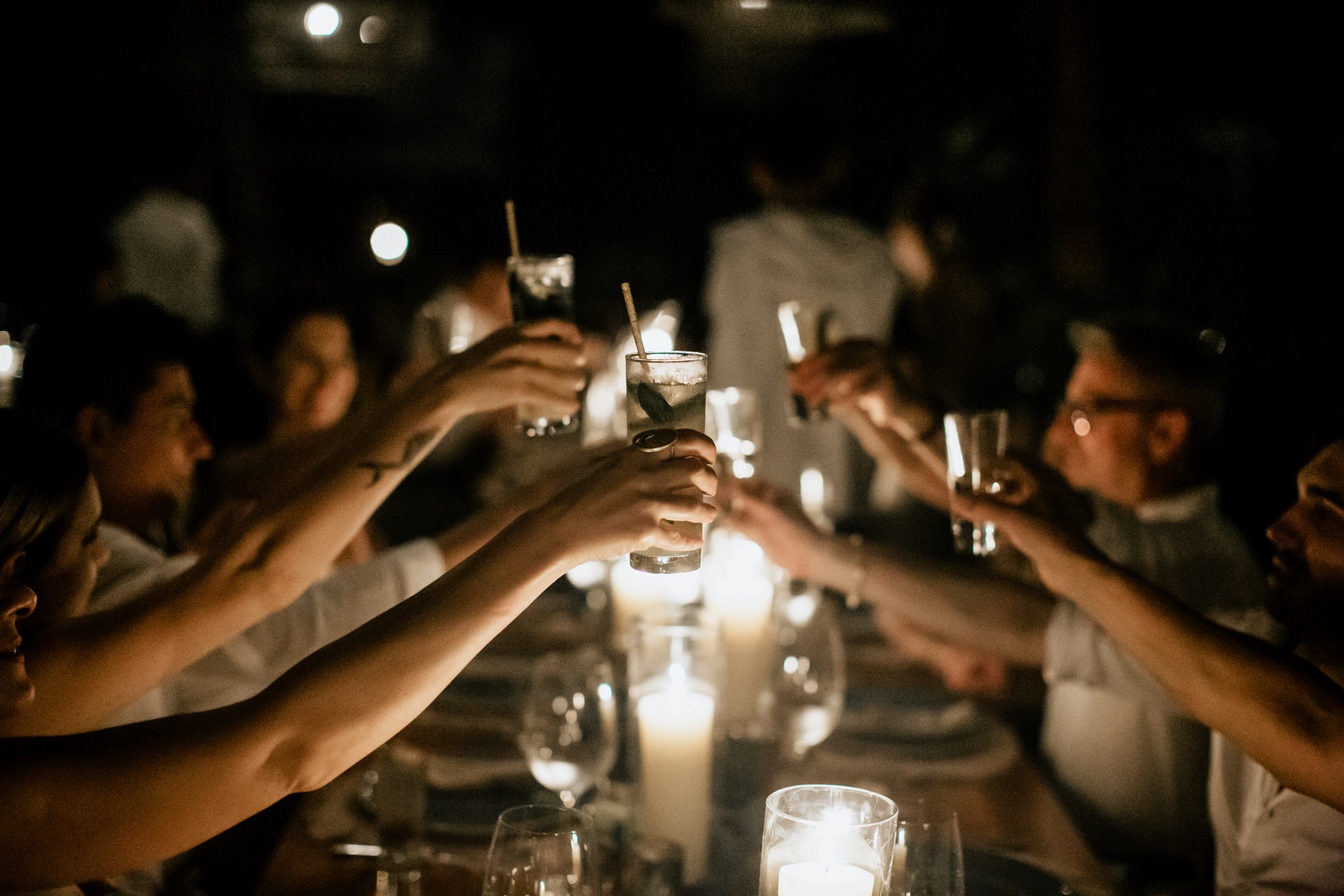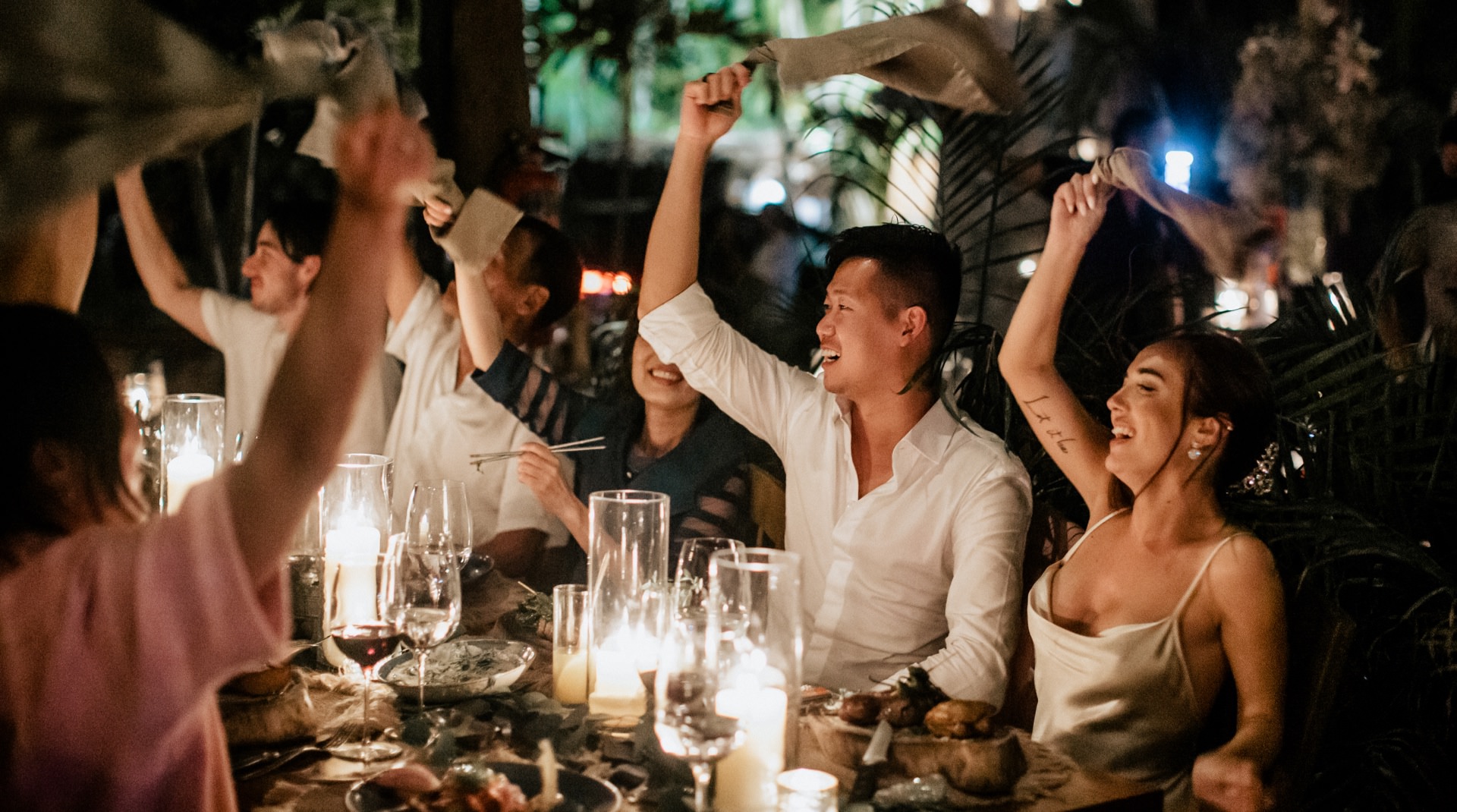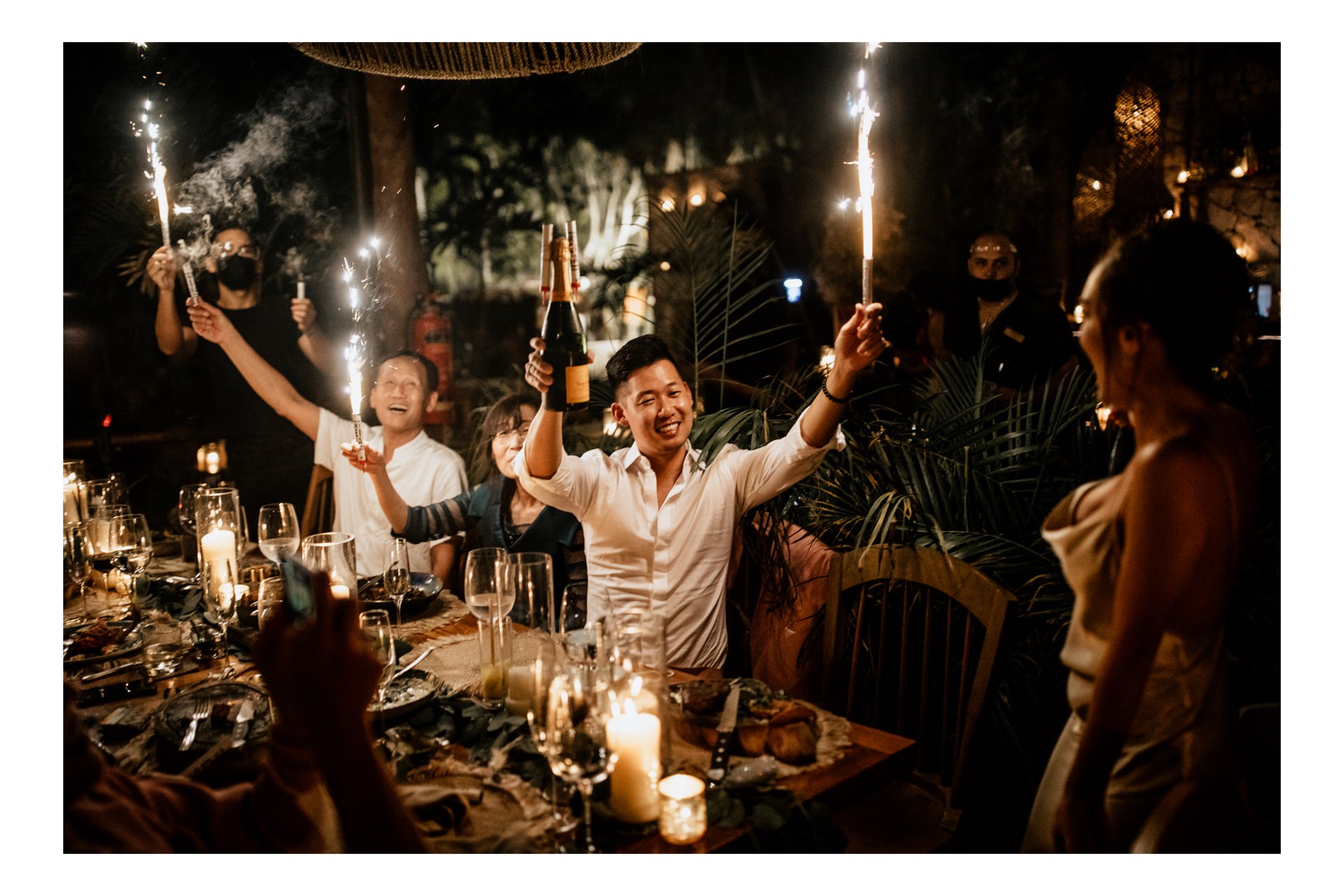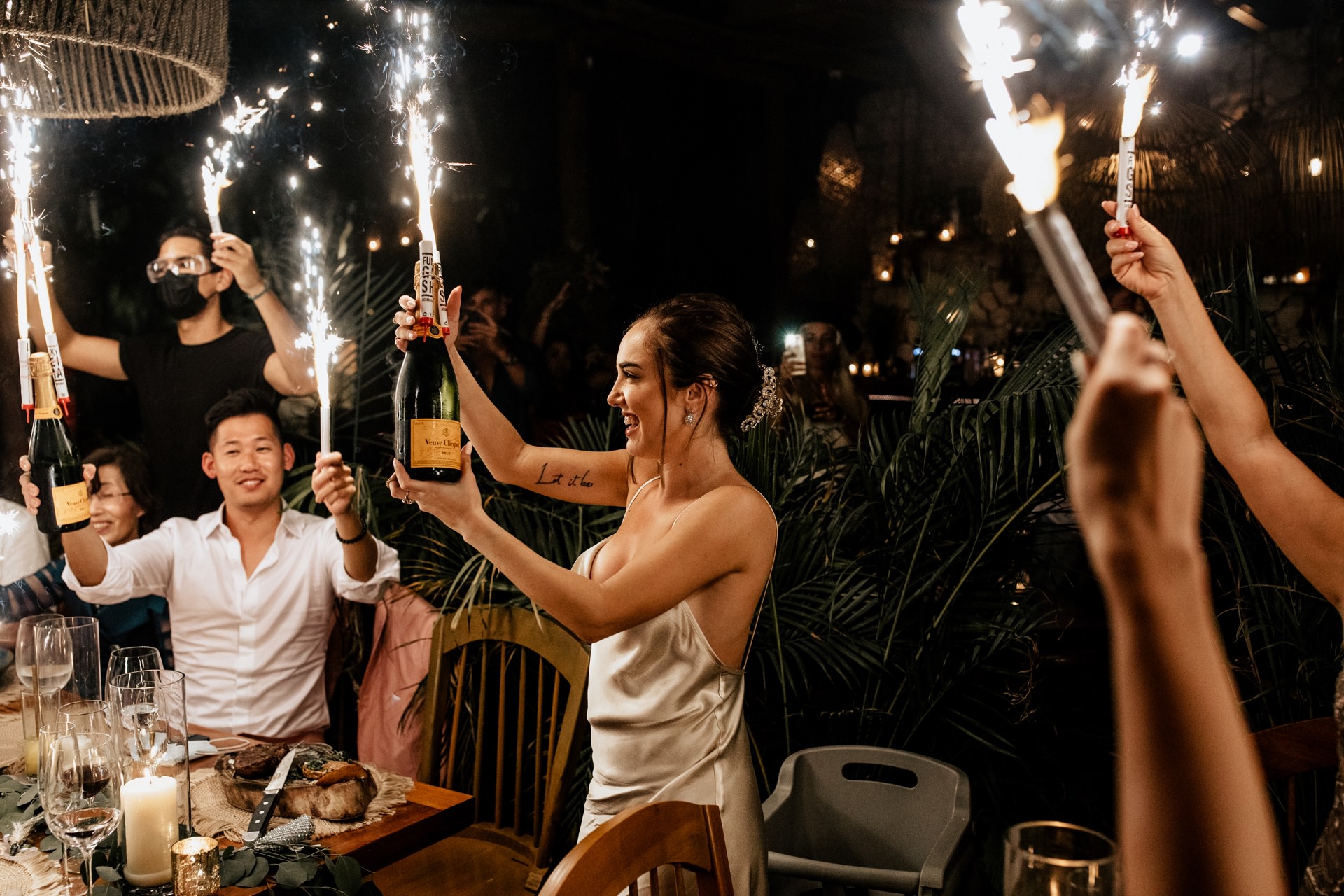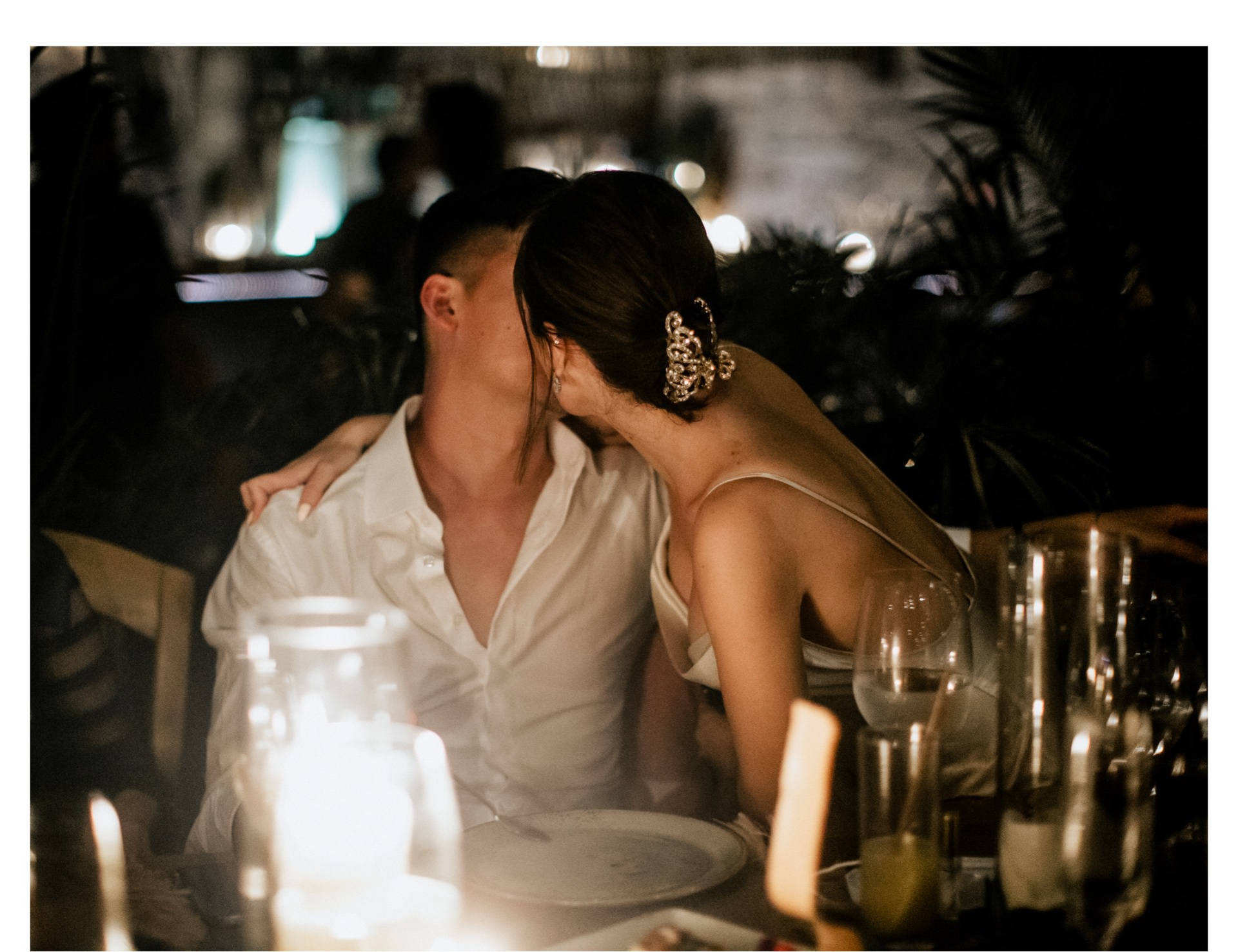 We can't thank you guys enough for having us capturing all these memorable moments for you! You brought us back to live, after a year that was one of our hardest so far. We are so grateful that you decided to keep going with your wedding plans and made this magical time happen! We'll be forever grateful!!
So much Love,
Chris and Ruth
Find below the video we created for Thaina & Charn