We just finished our latest project and we directly want to share this with you guys. It is inspired by the nomadic lifestyle and shows our view of an intimate hippie indie wedding Mallorca. One year ago we felt in Love with the balearic isle Mallorca and since then we've been there over and over again to explore the whole island with all it's beautiful places and also to shoot a wedding on Mallorca this year. In June we explored the amazing Serra de Tramuntana – the breathtaking hillside at the westside of Mallorca. In our luggage we had a really beautiful Anna Kara dress from La Donna Brautmoden and an amazing Agnes Hart headpiece.We wanted to create some indie wedding editorial pictures in a really casual style. So no suite for the groom, just a shirt which fits perfect to the color palette of the shoot – a hat and some cool leather accessories. This is exactly the style we would dress ourselves if we'd get married again! When we think back to this beautiful place standing on the top of a mountain while the sun sinks into the ocean, we're still excited!
A wedding is all about you so you should just feel free to do whatever you want on your wedding day! You should not feel uncomfortable and sweaty in a suit on the best day of your life! Especially not if you're planning a beautiful hippie indie wedding
Mallorca is the perfect place for this kind of weddings.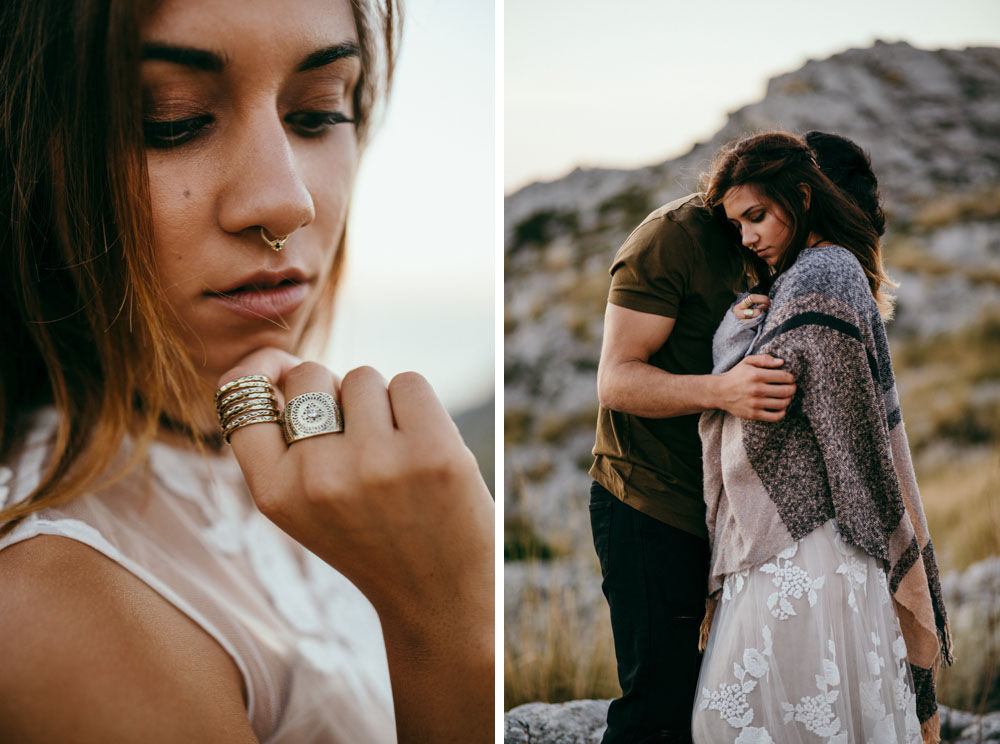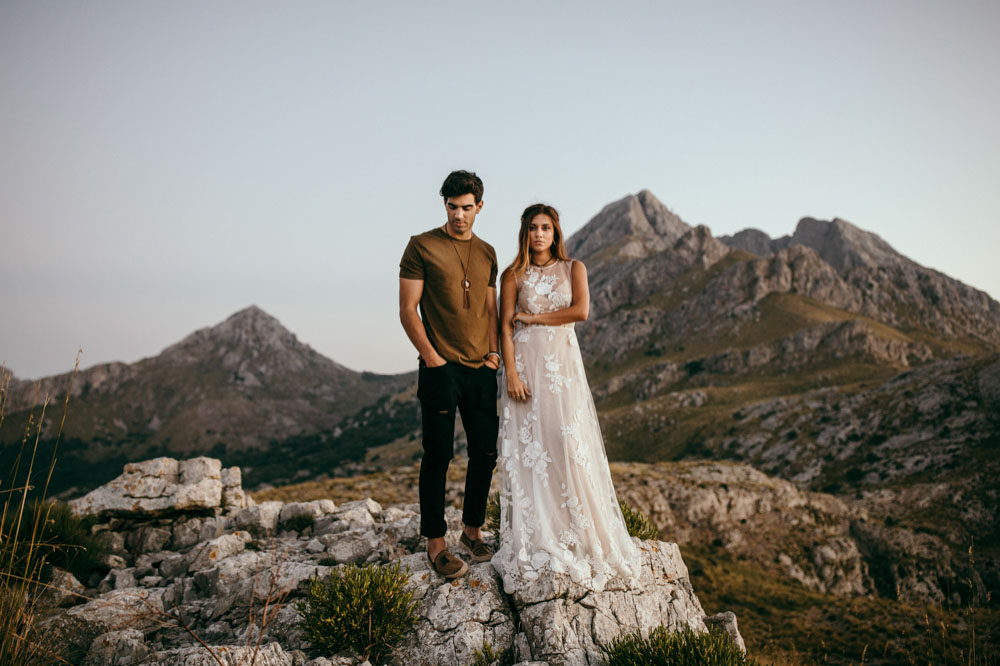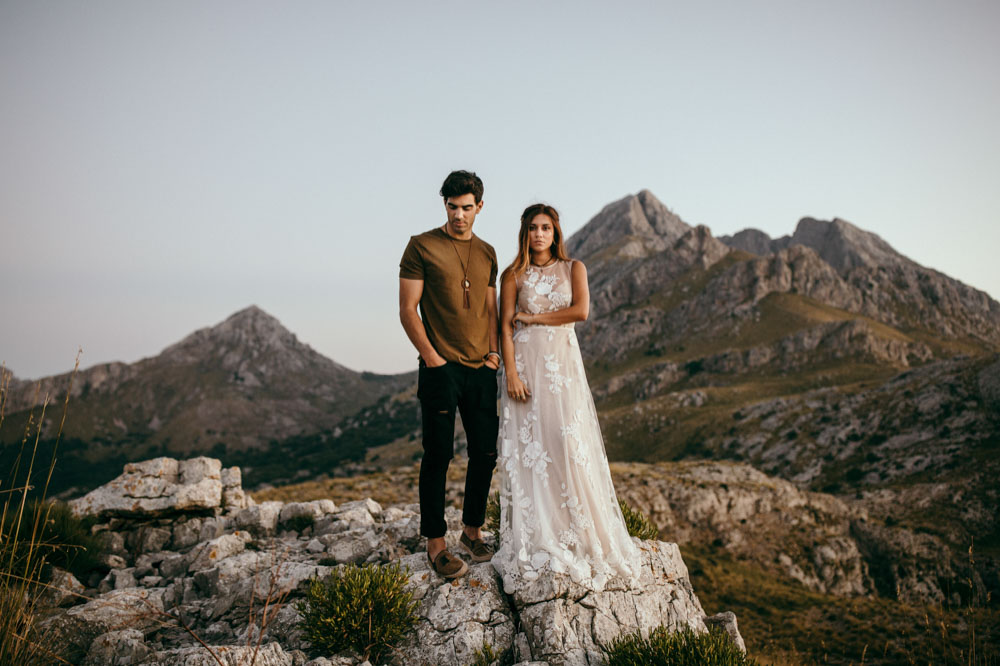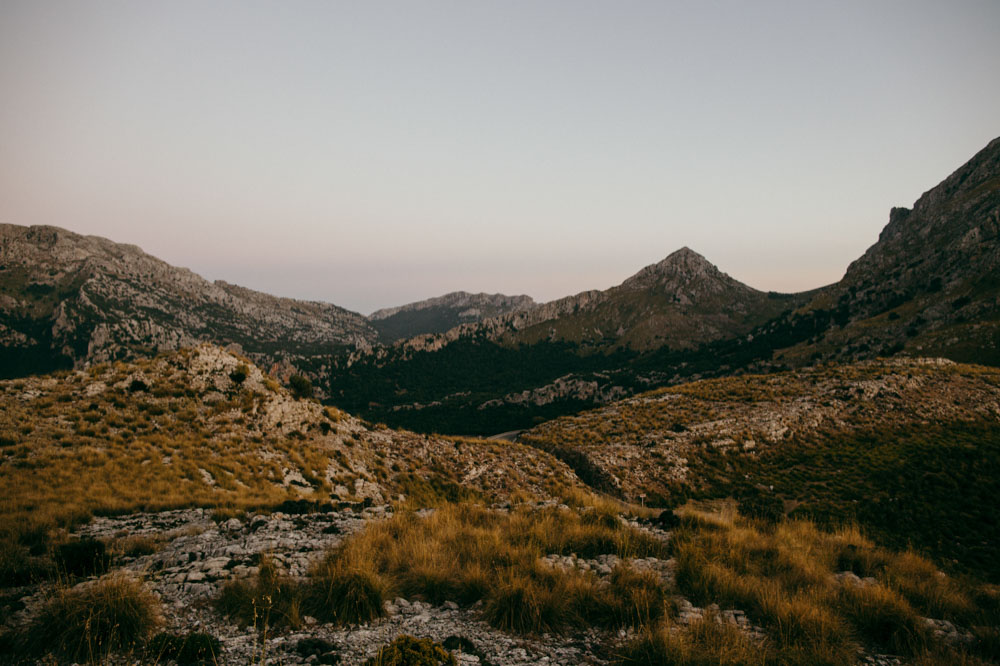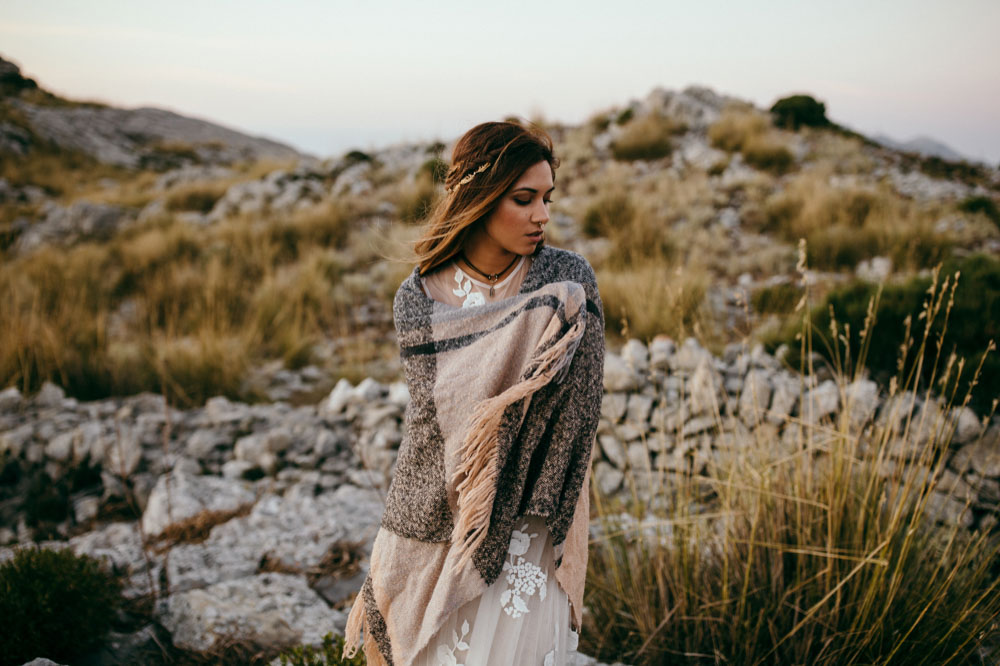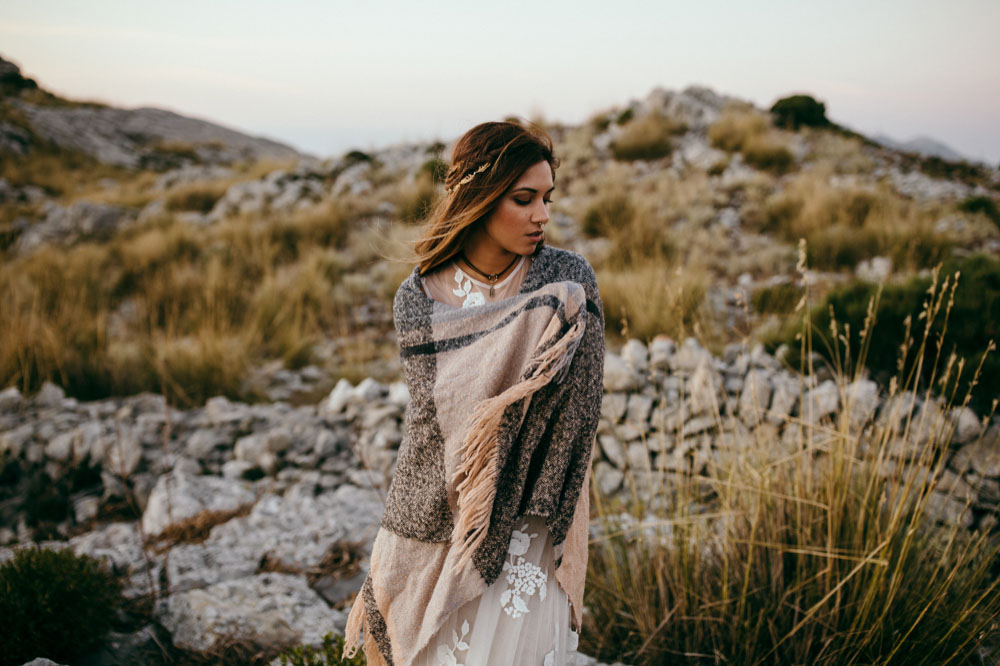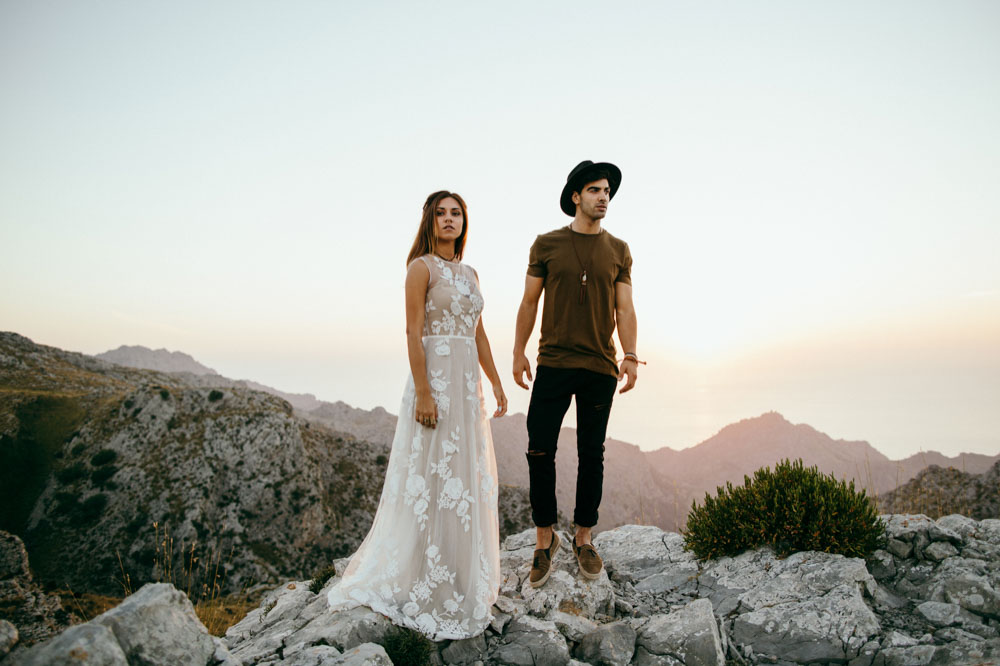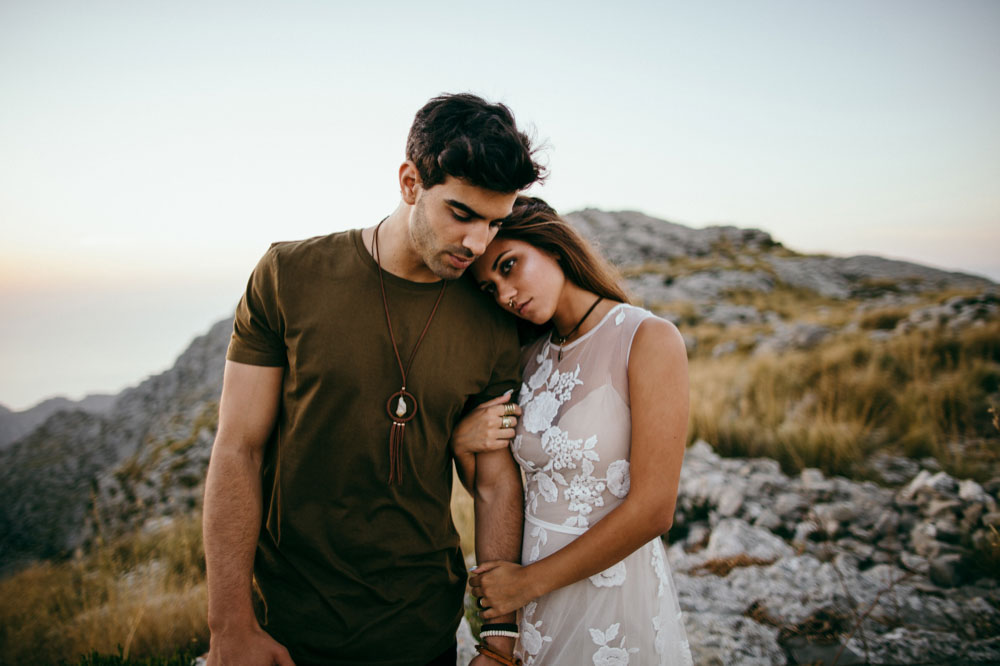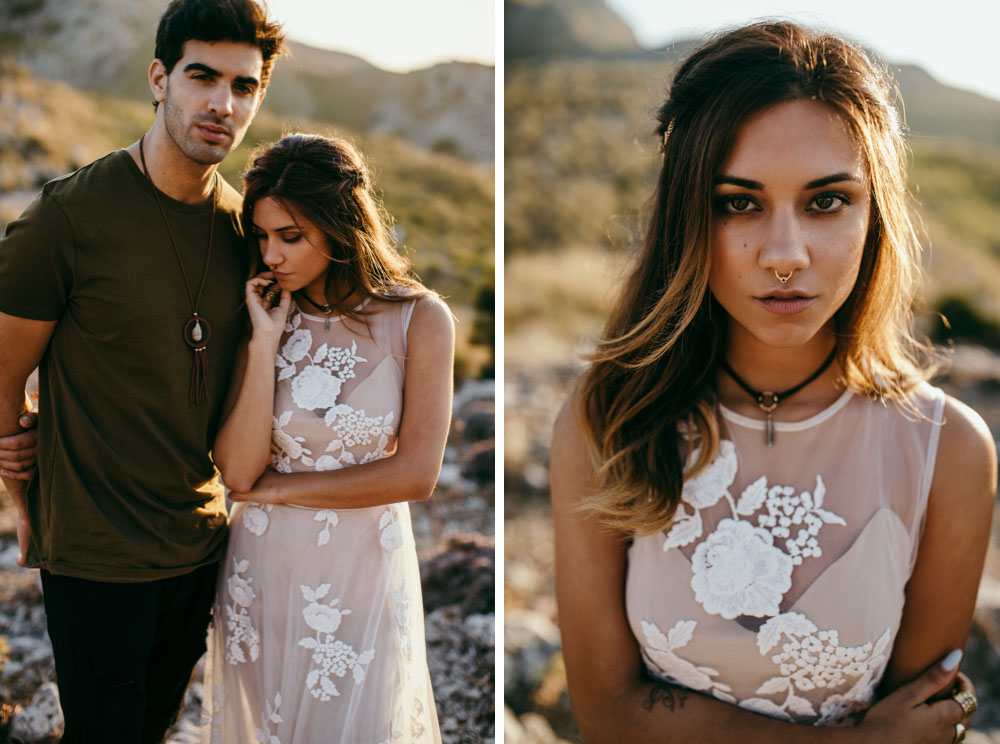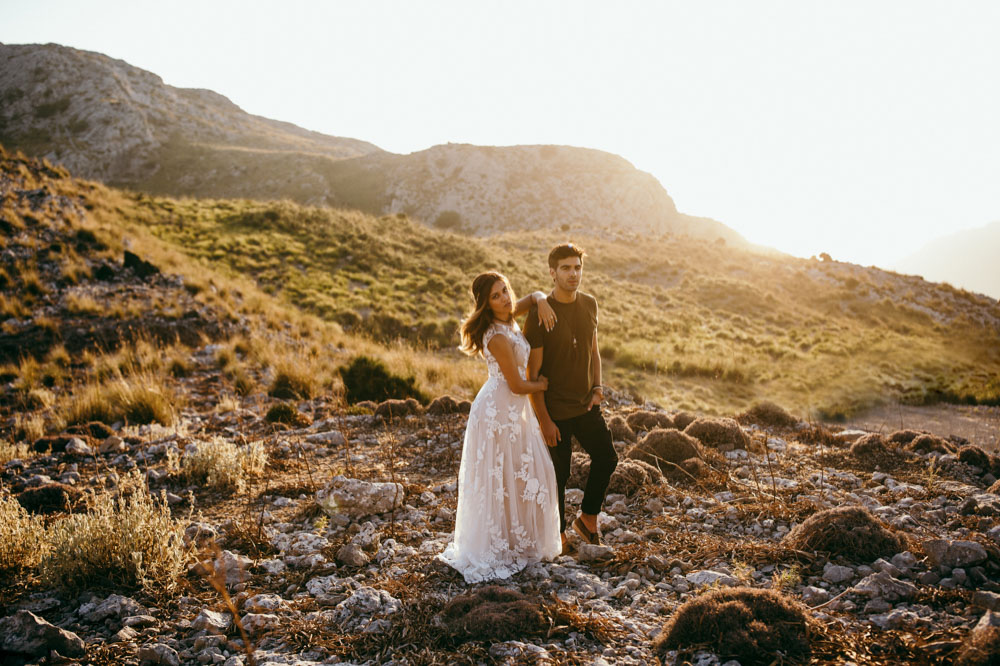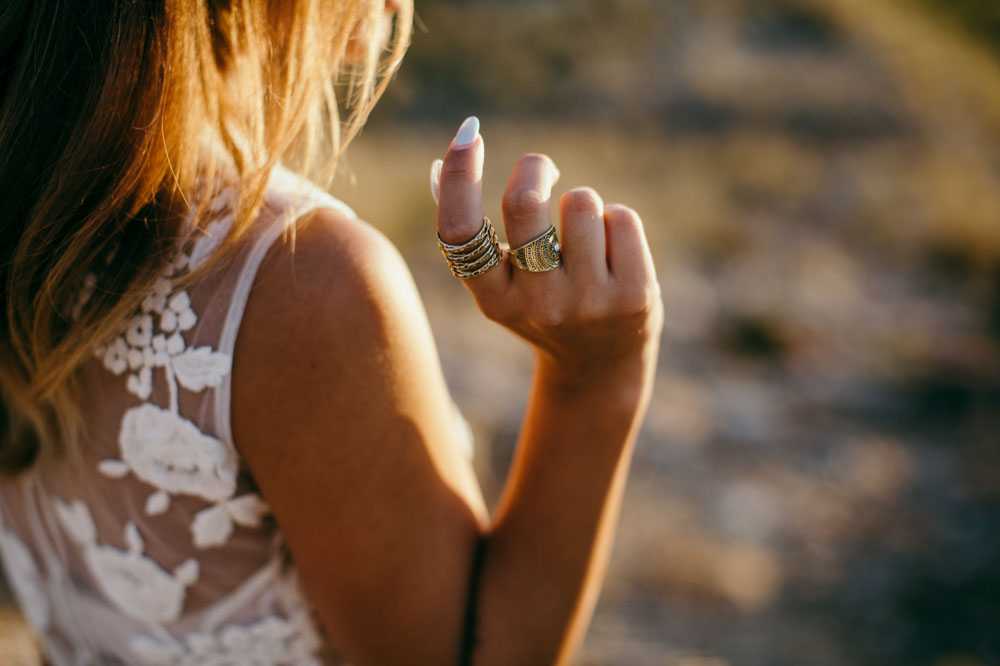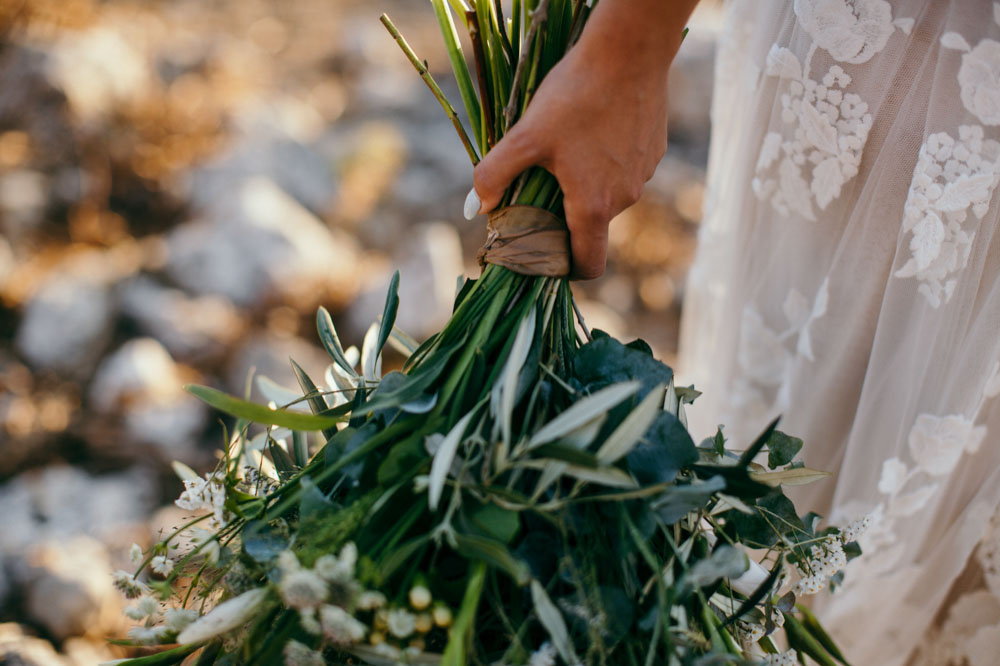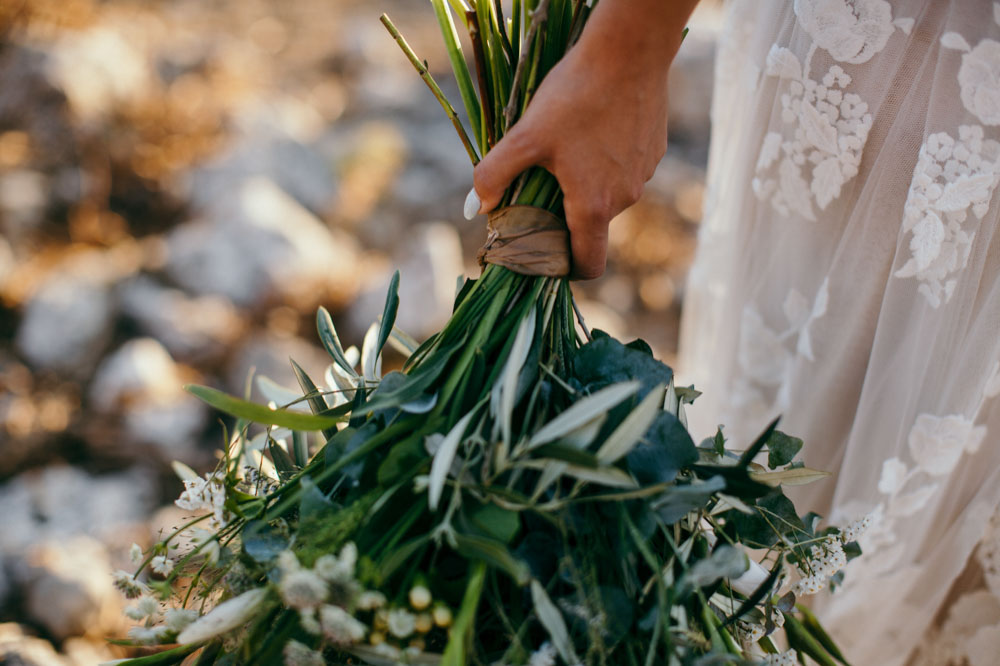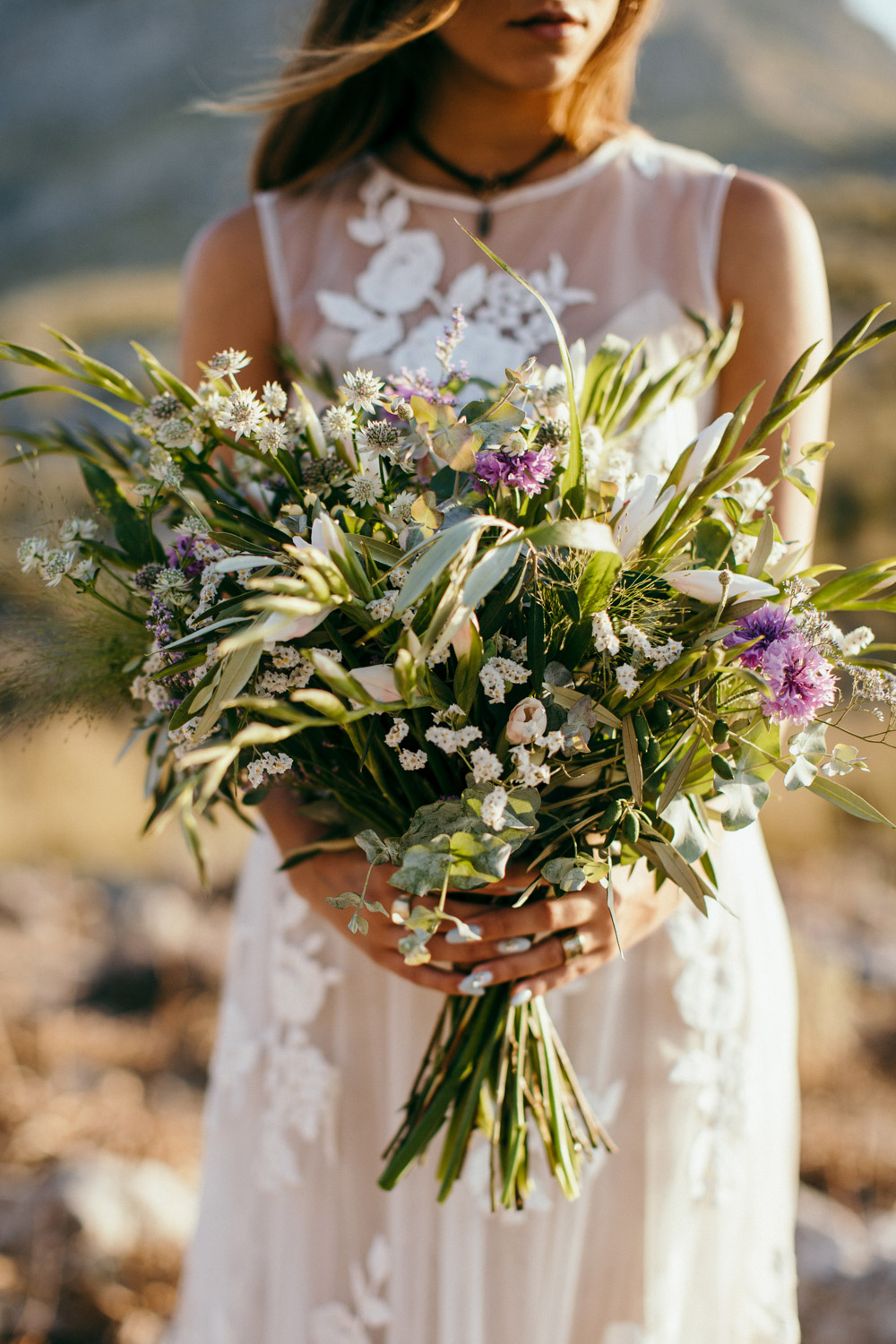 Oh yeah! Look at this stunning bouquet! Brigitta Norrenbrock from Floresmallorca created the flower bouquet which exactly suits our taste! Did we already tell that we just love those wild, natural and loosely bound bouquets?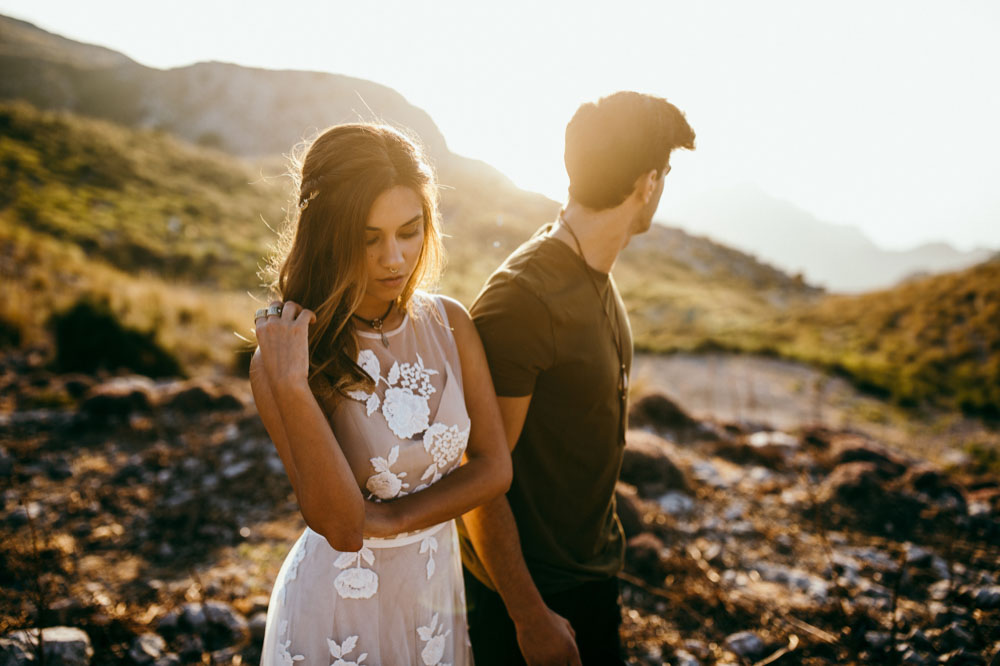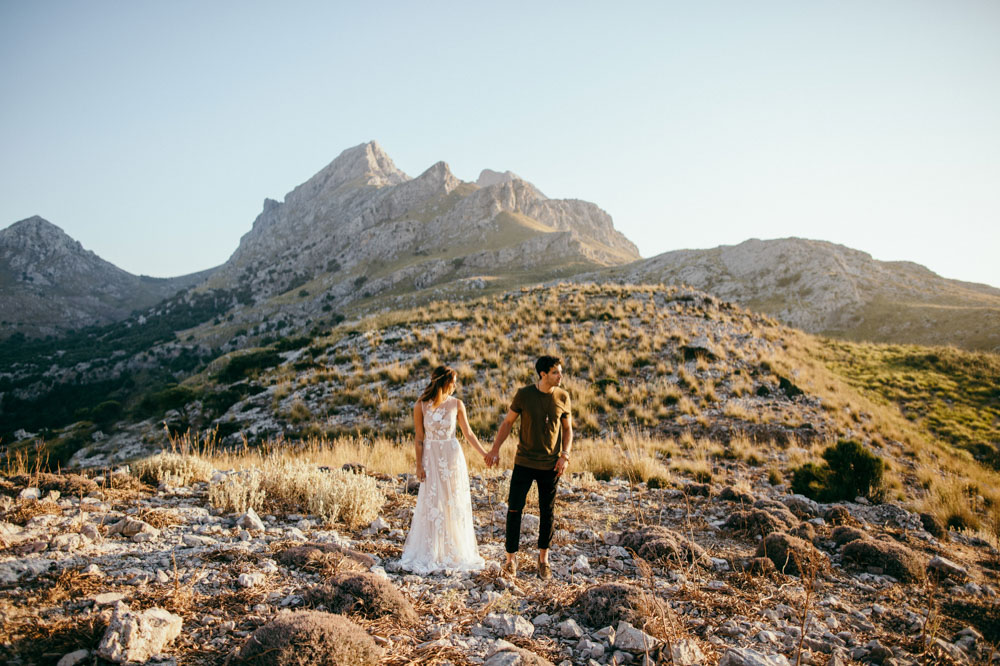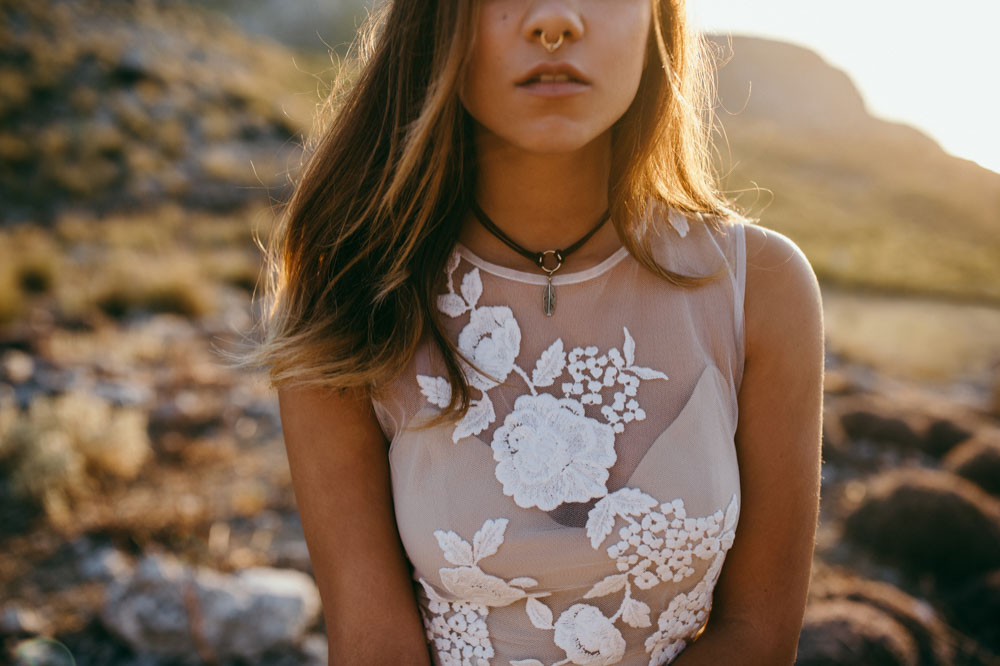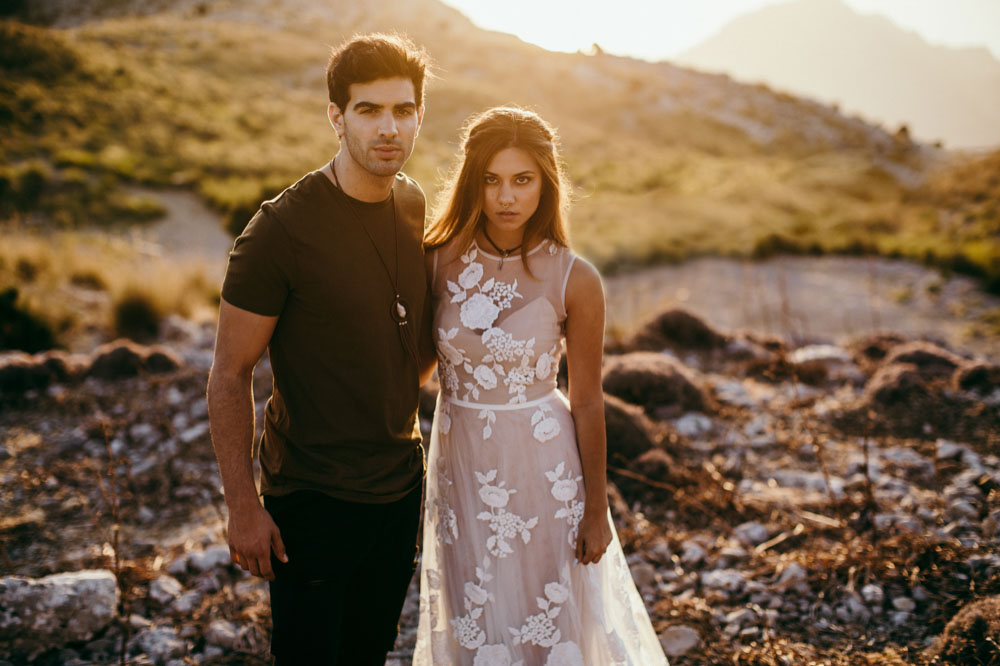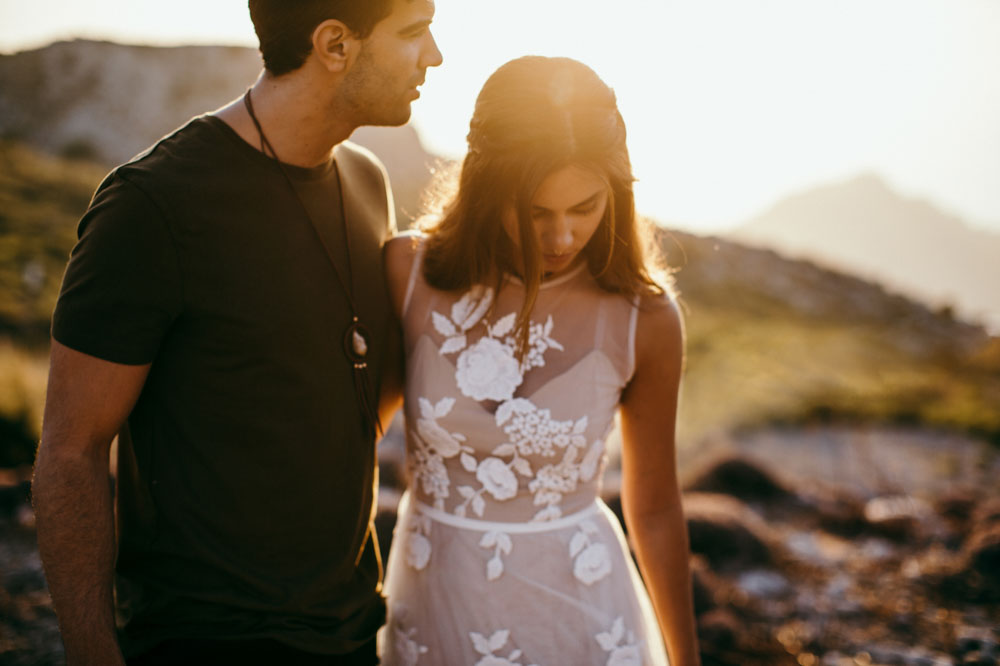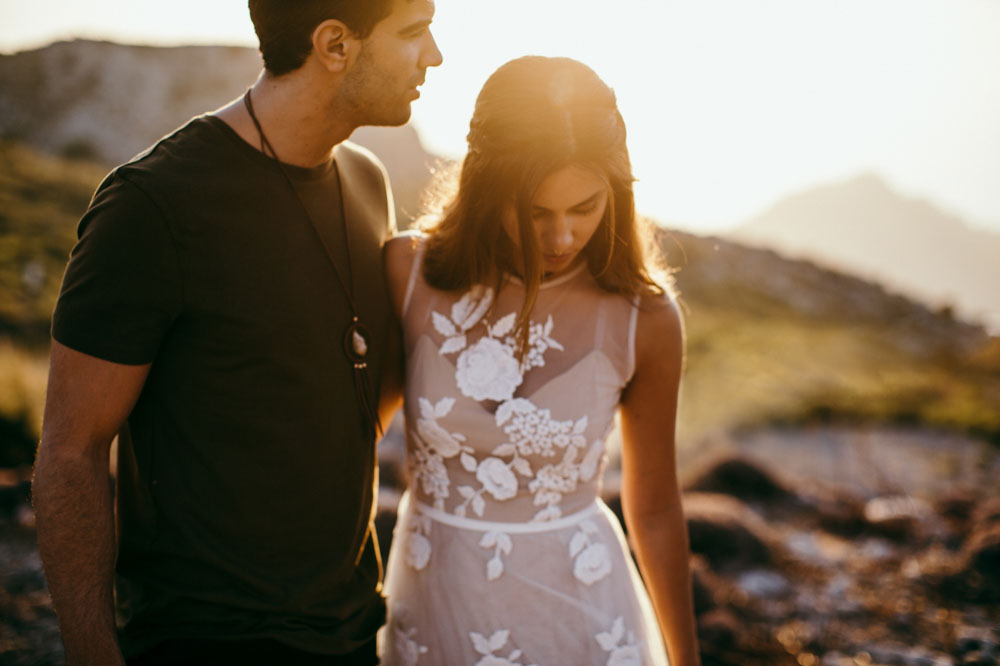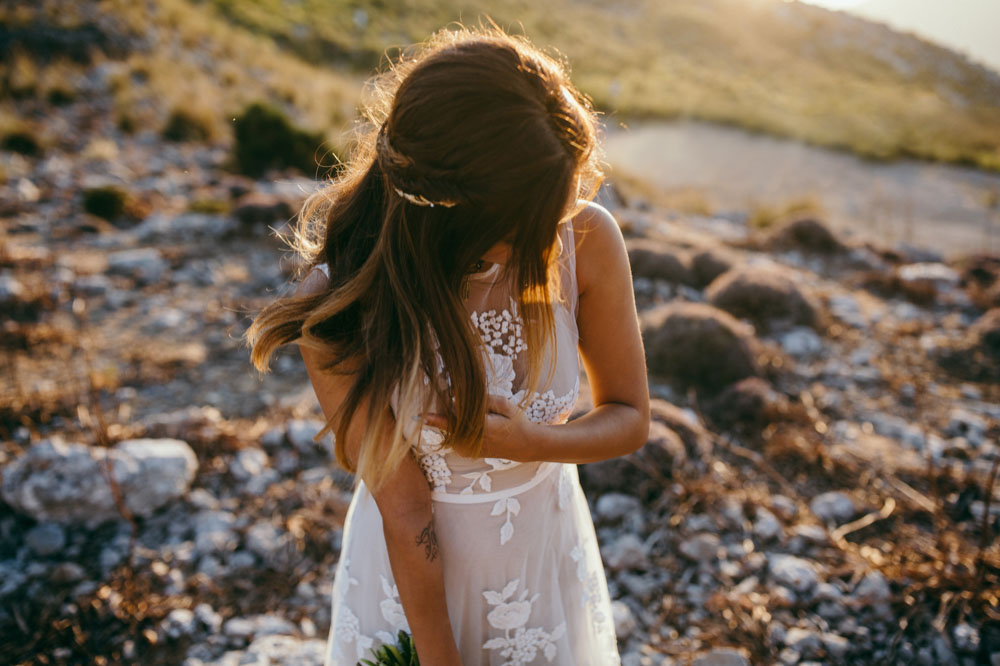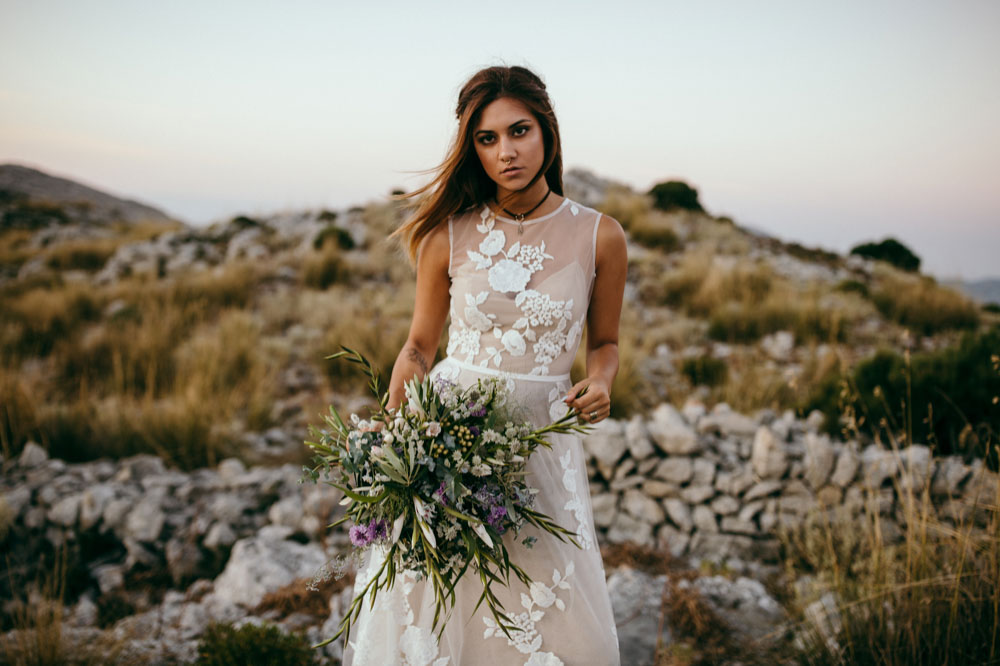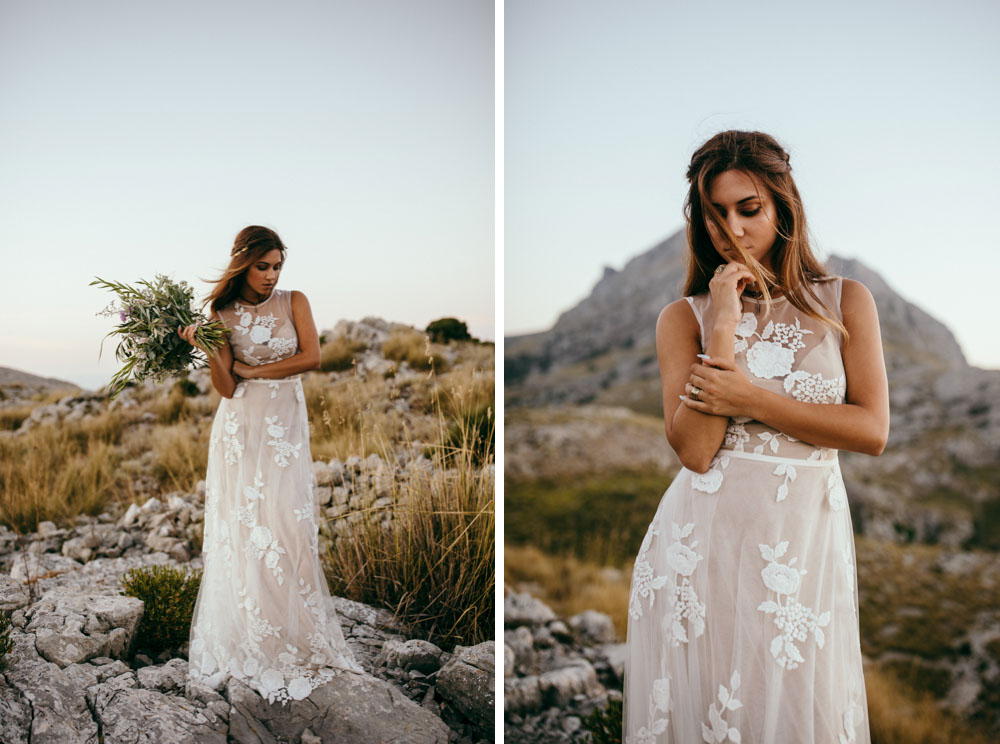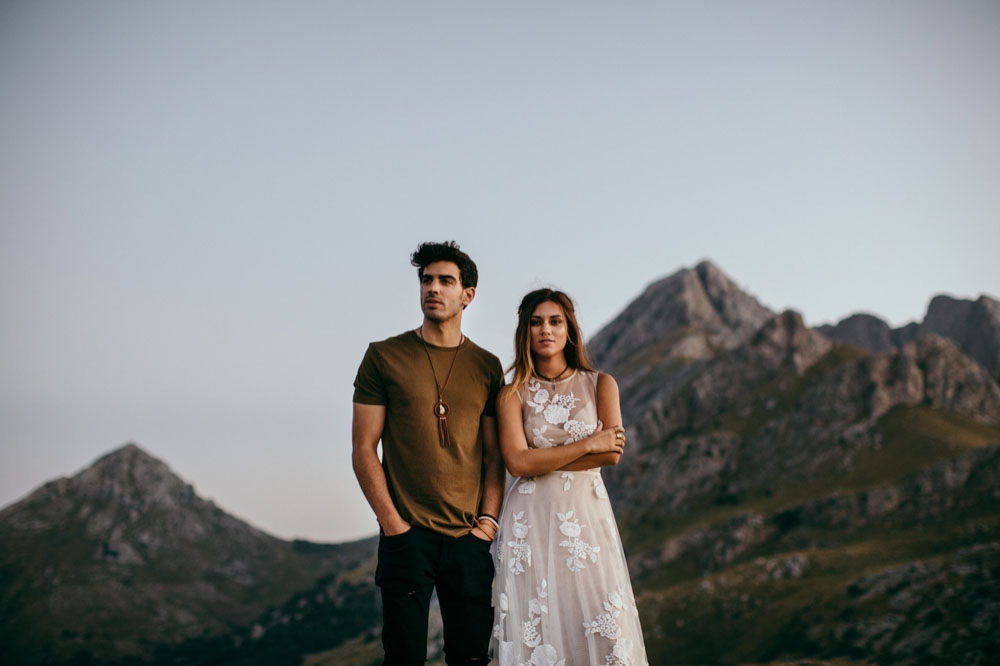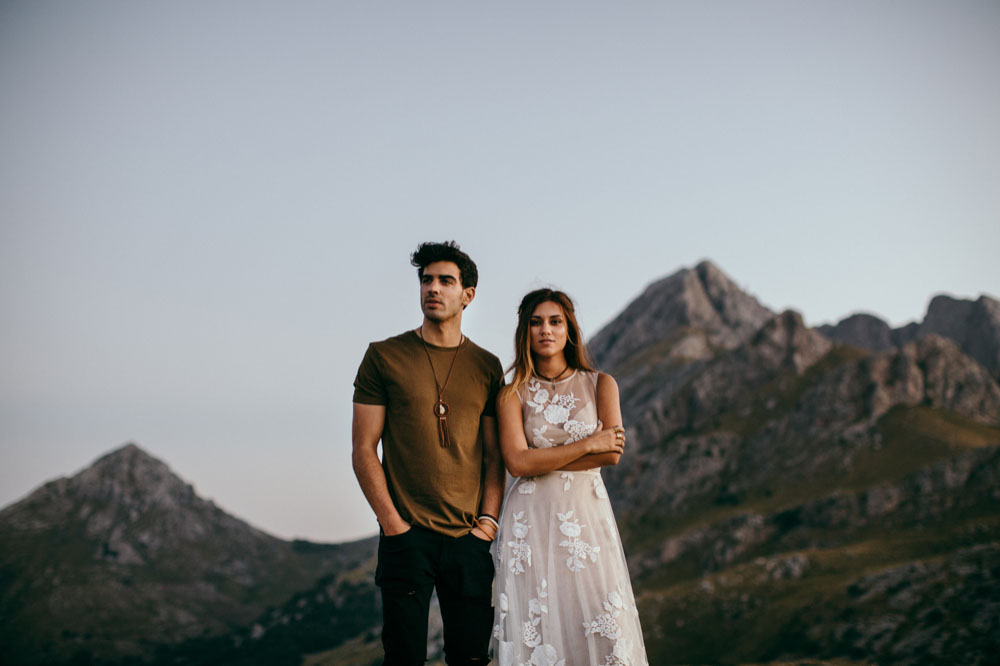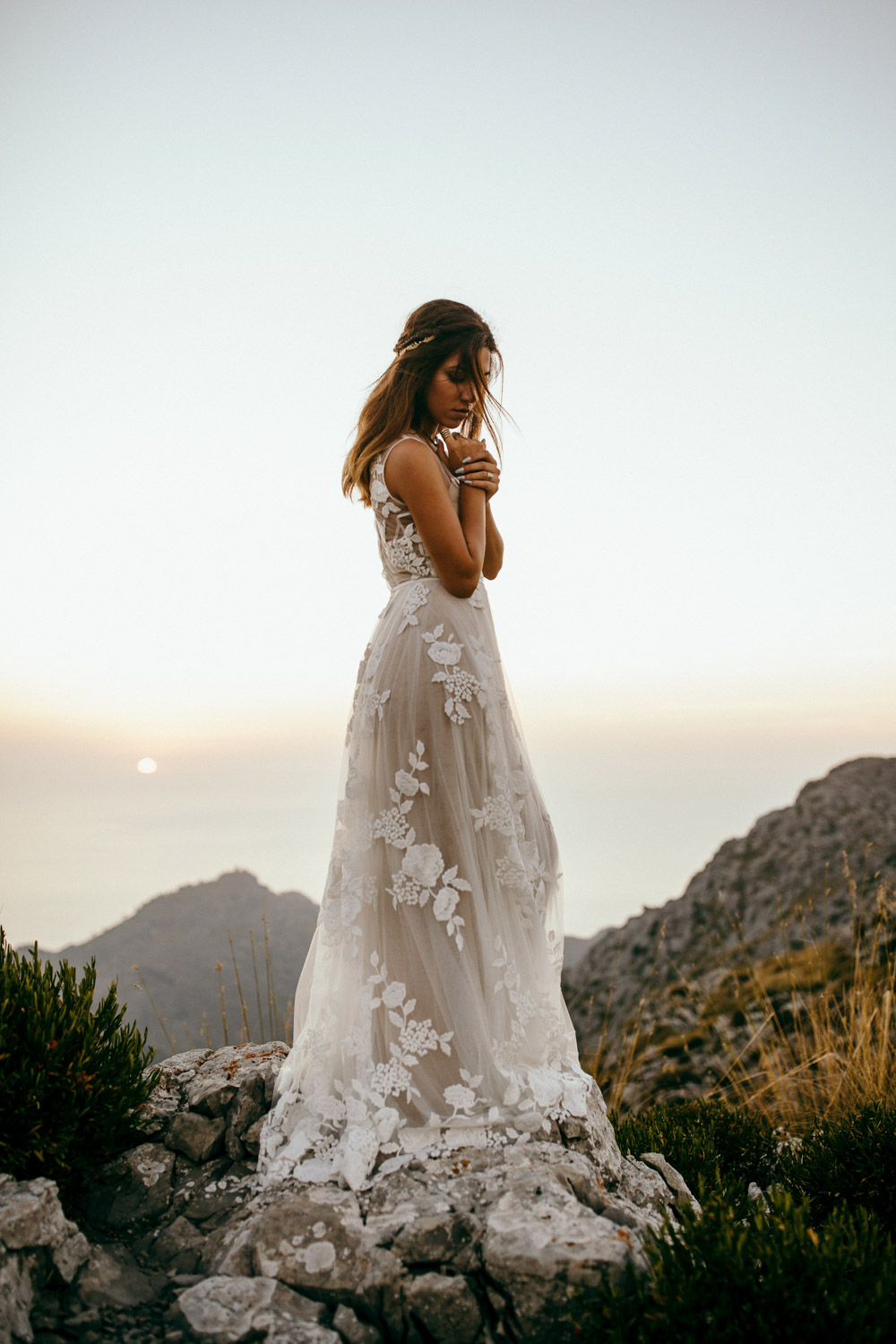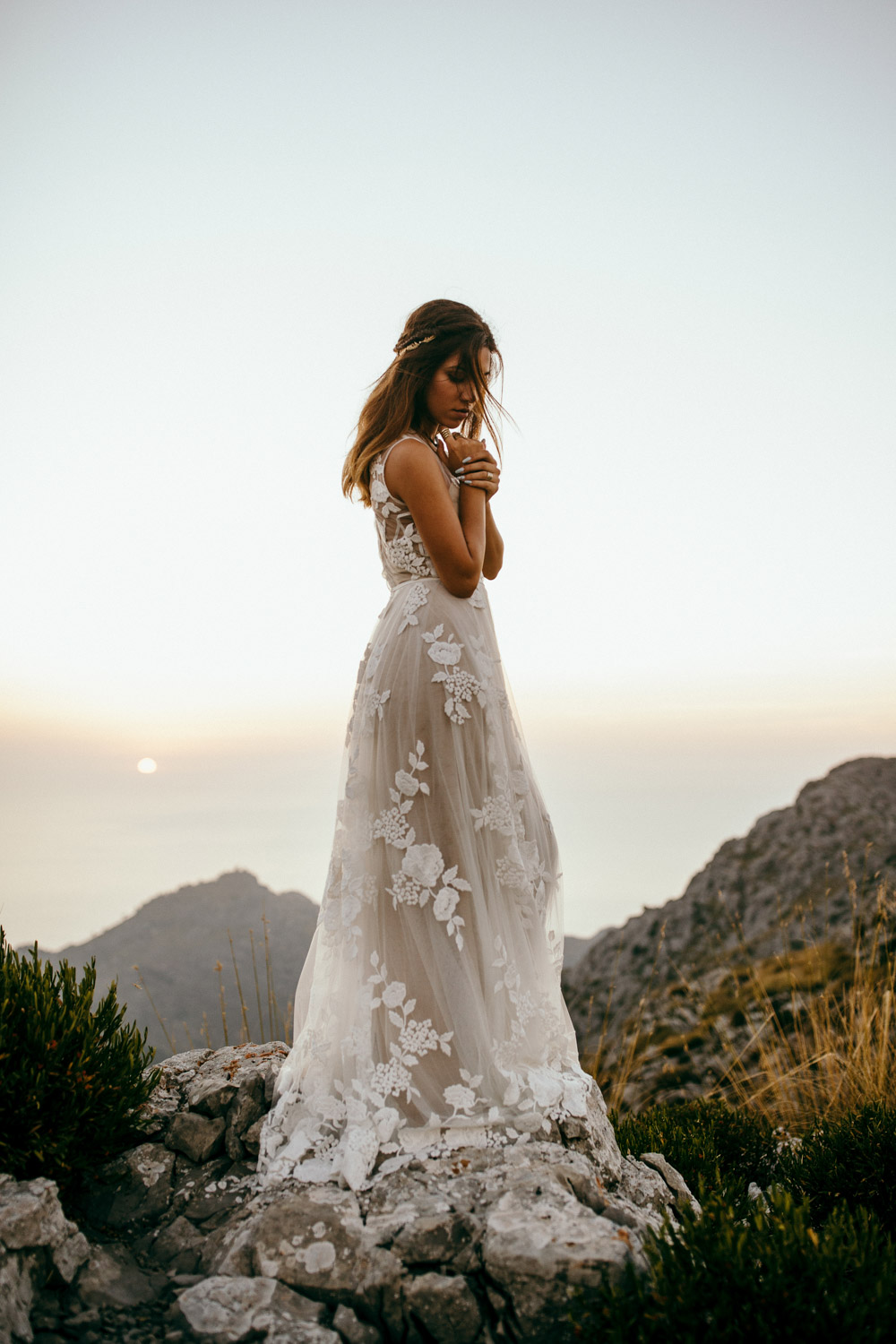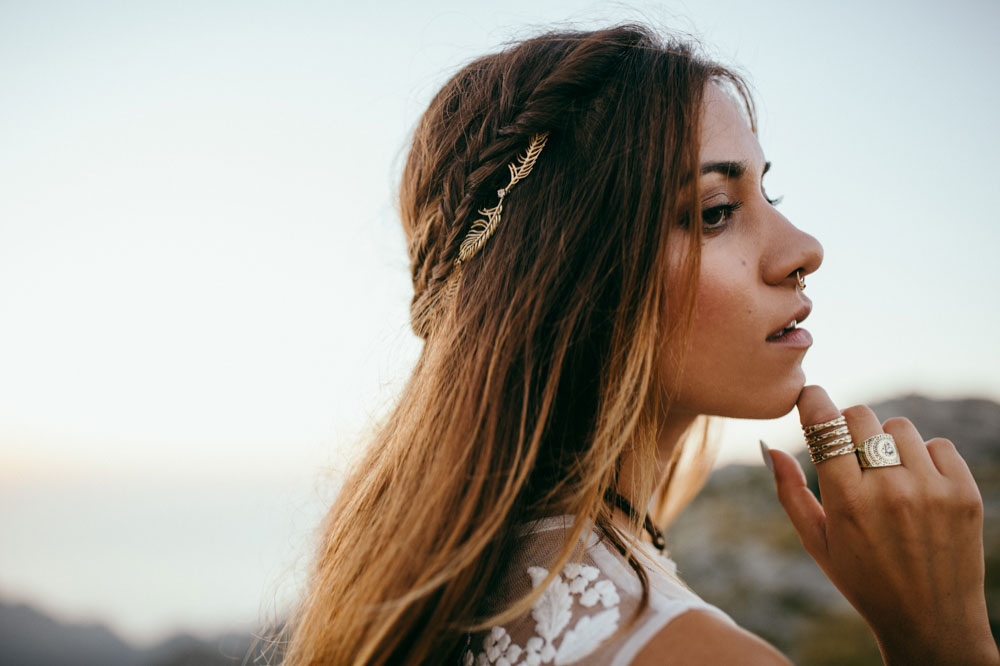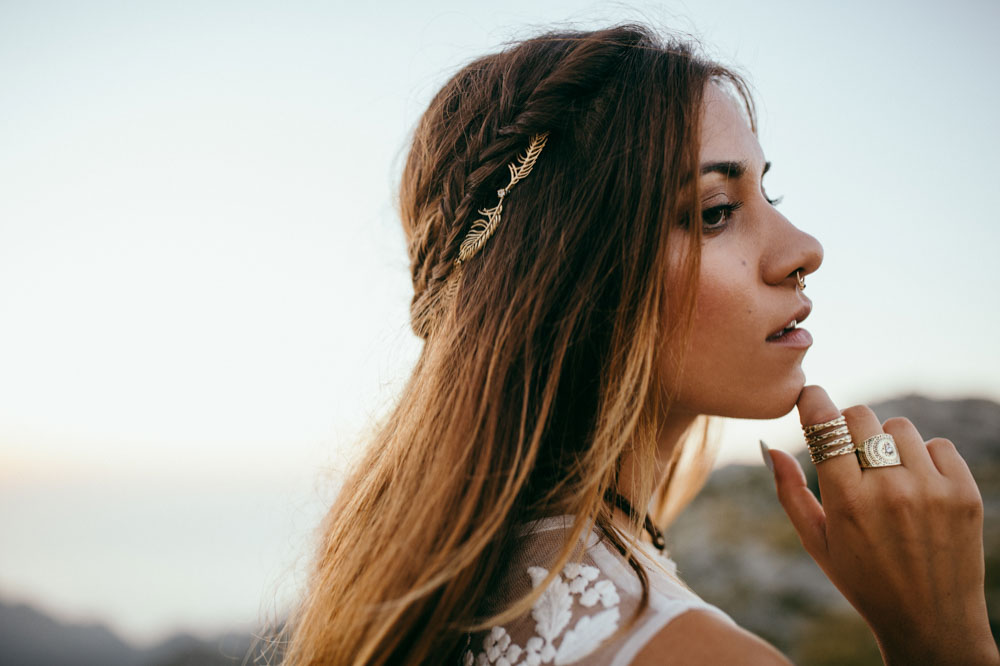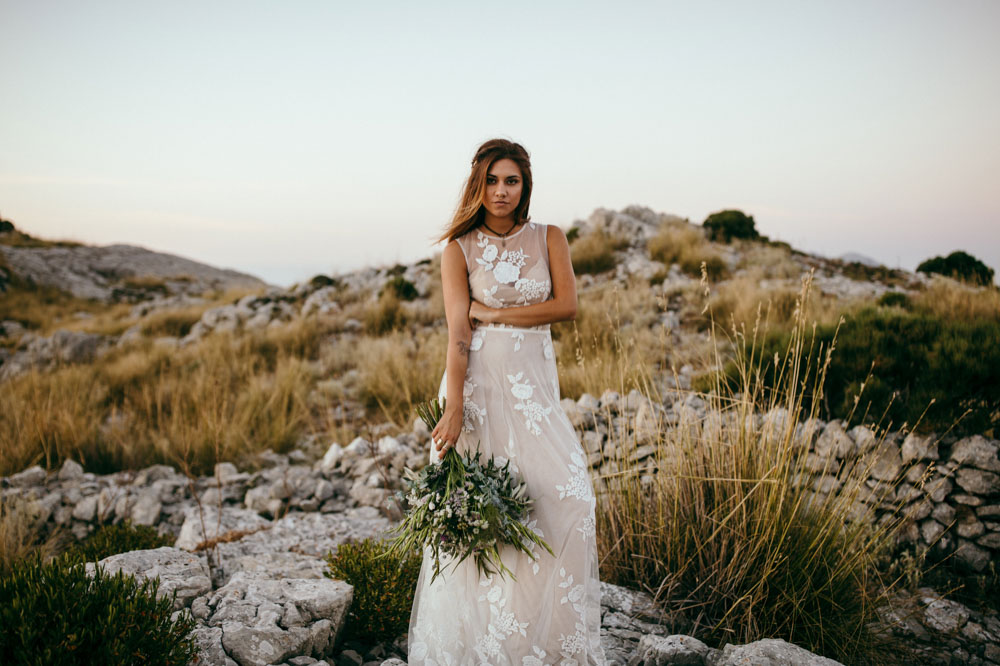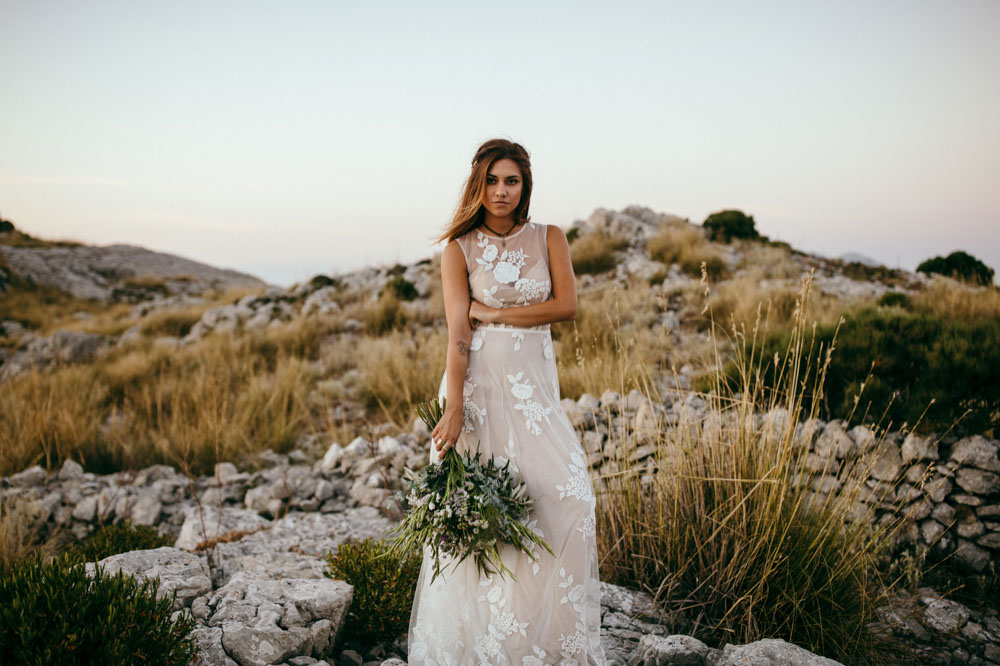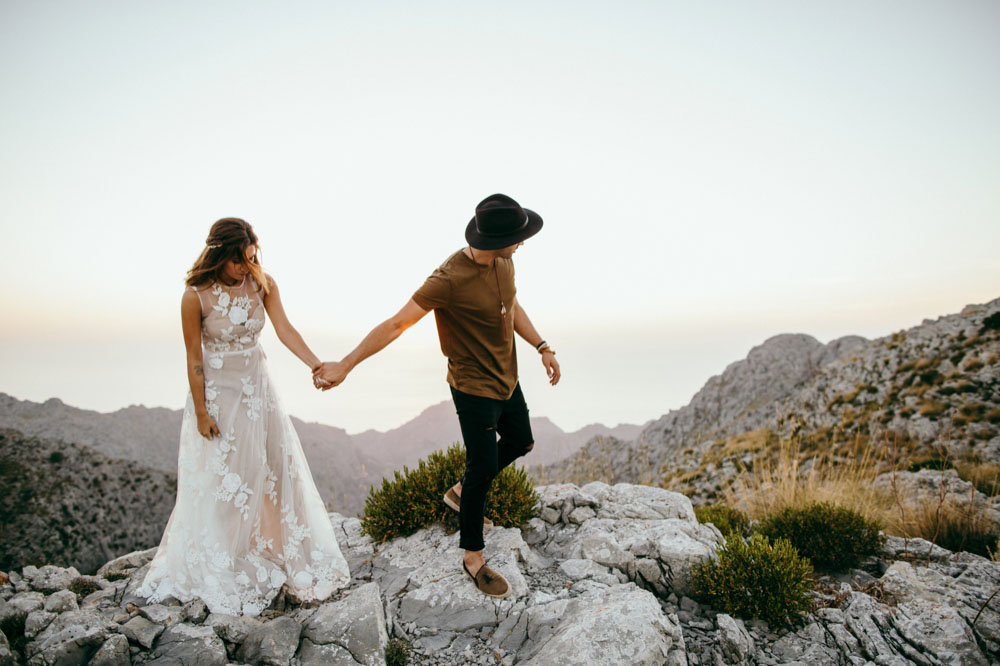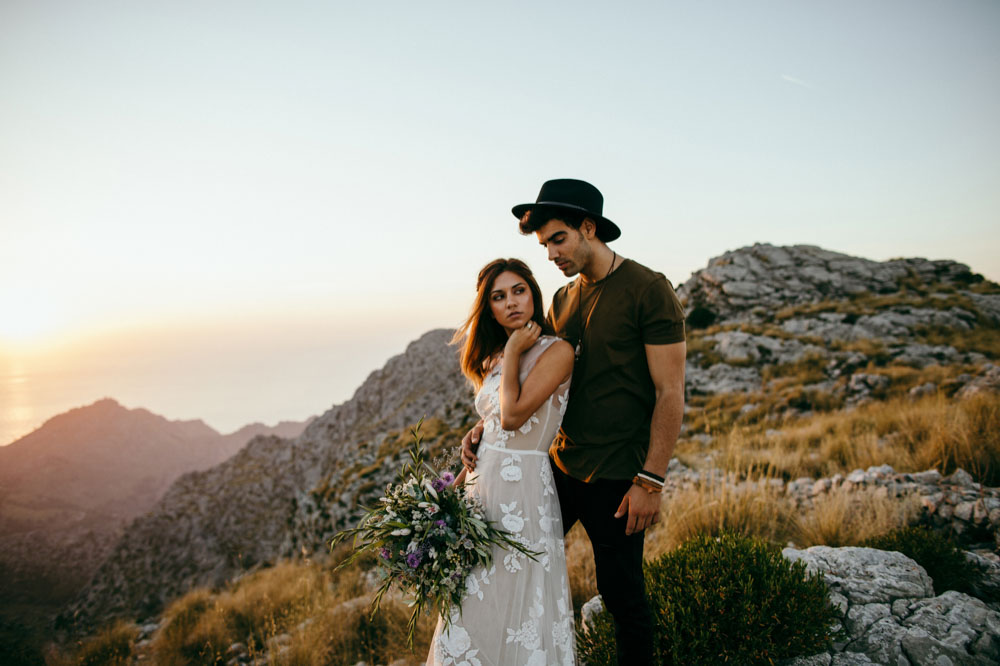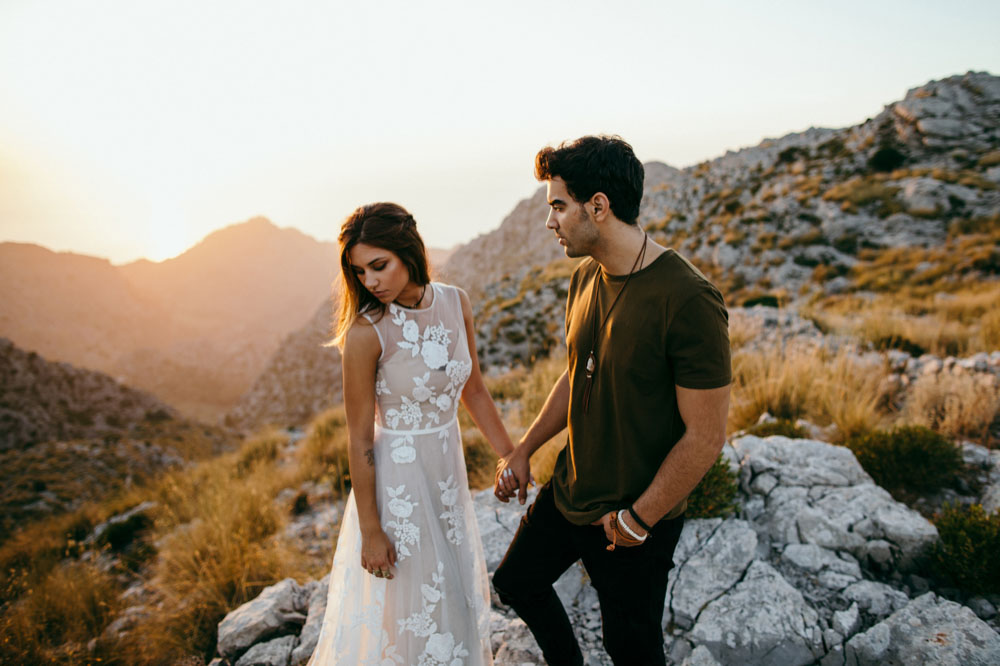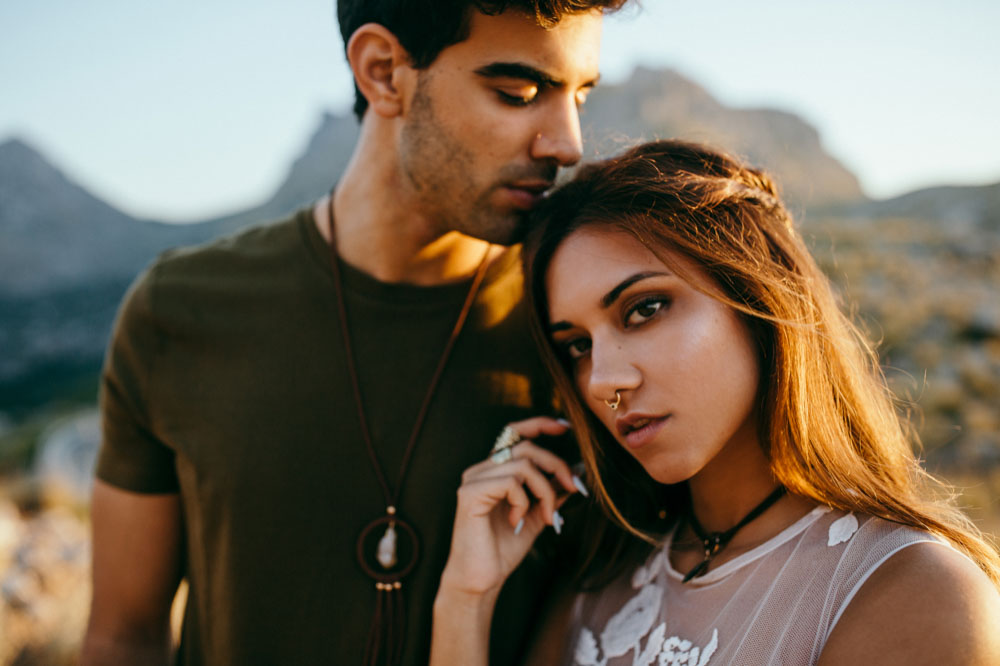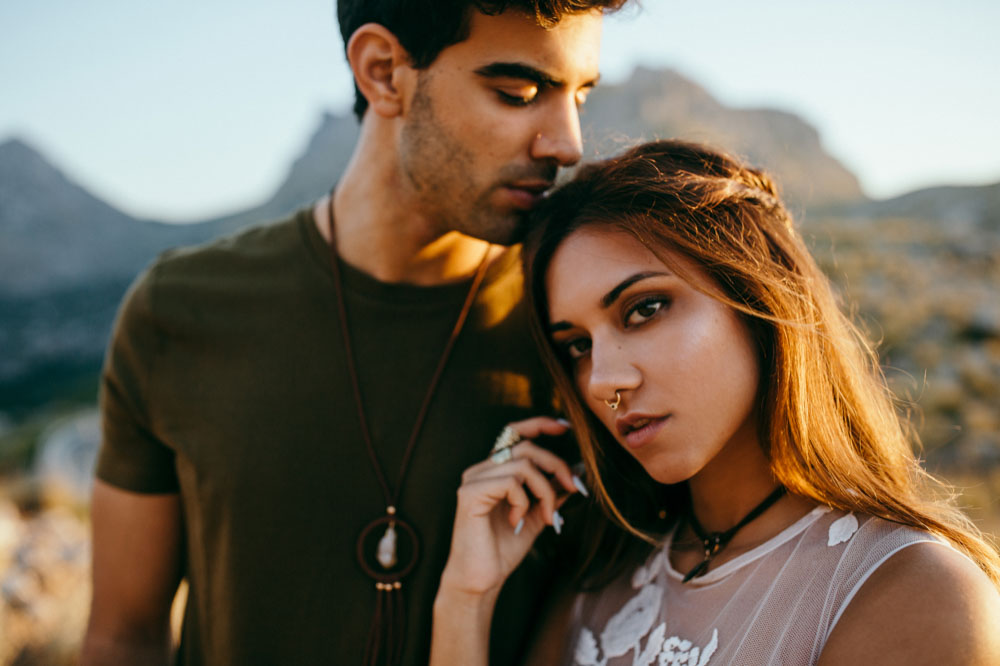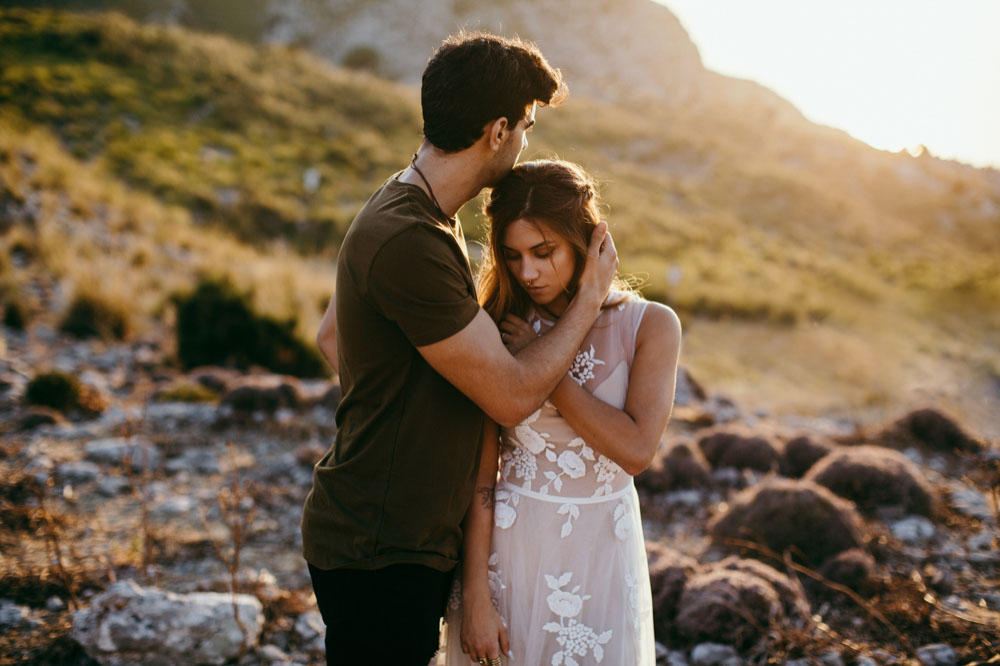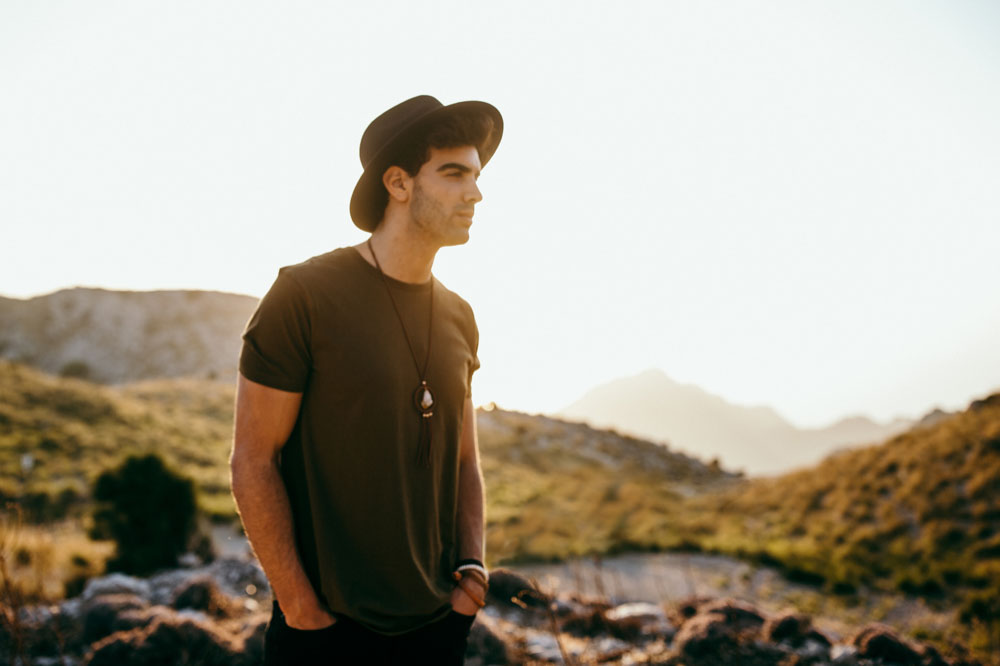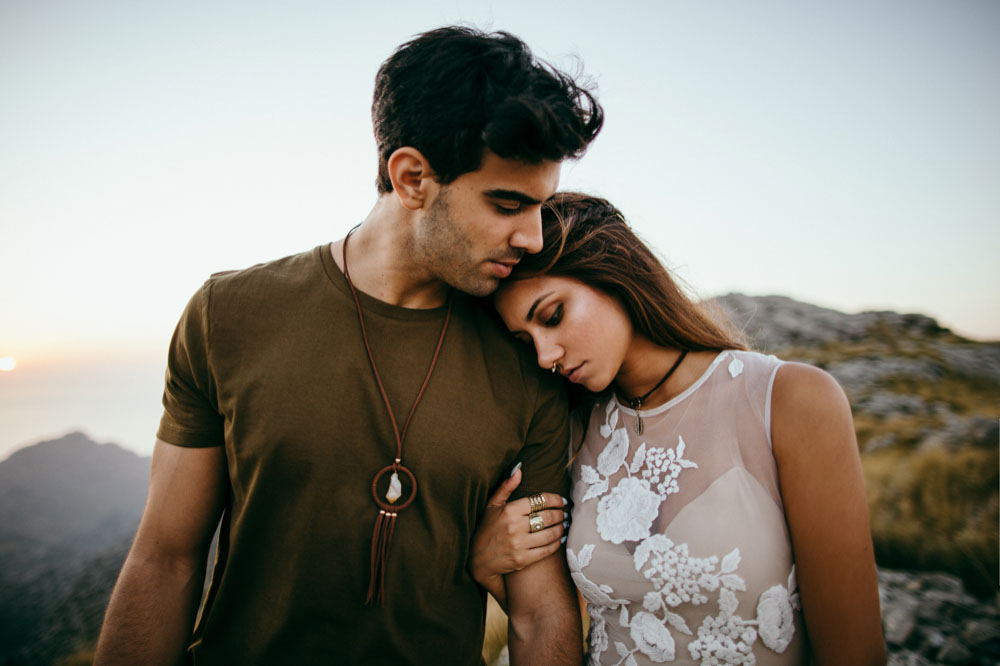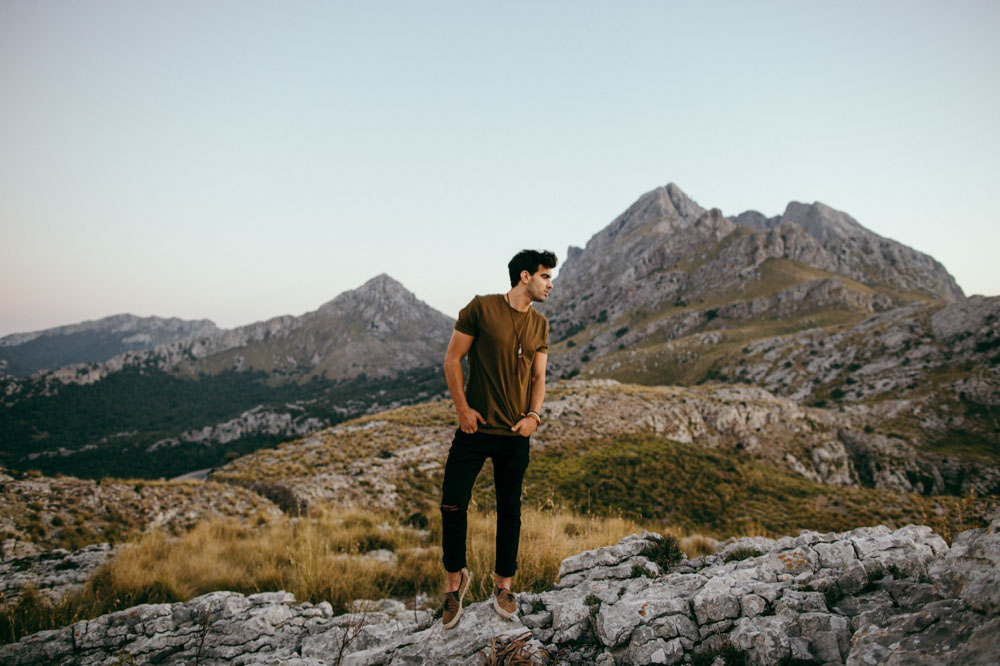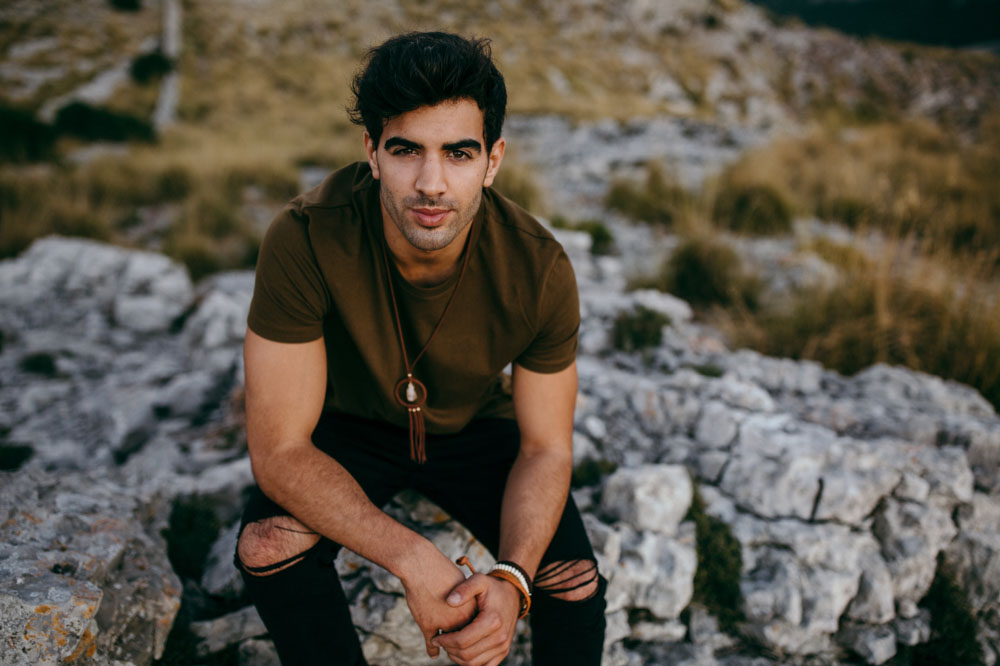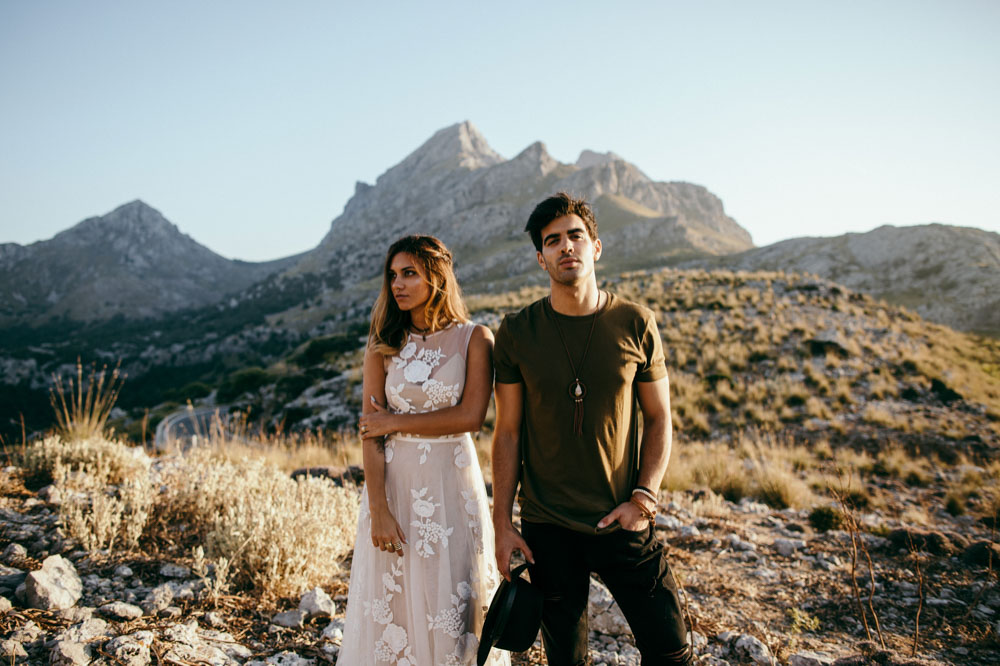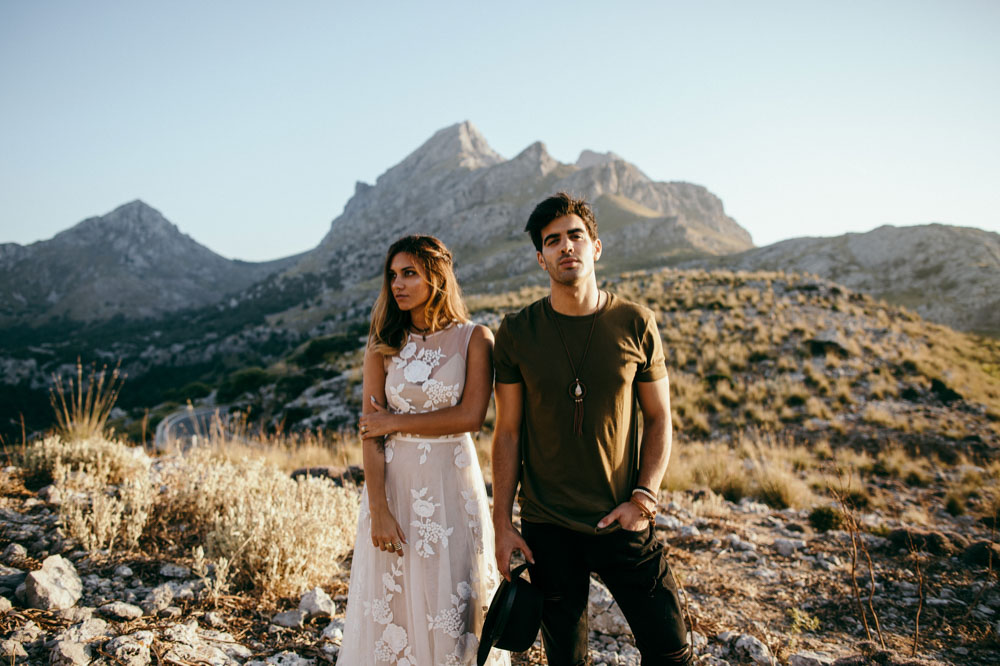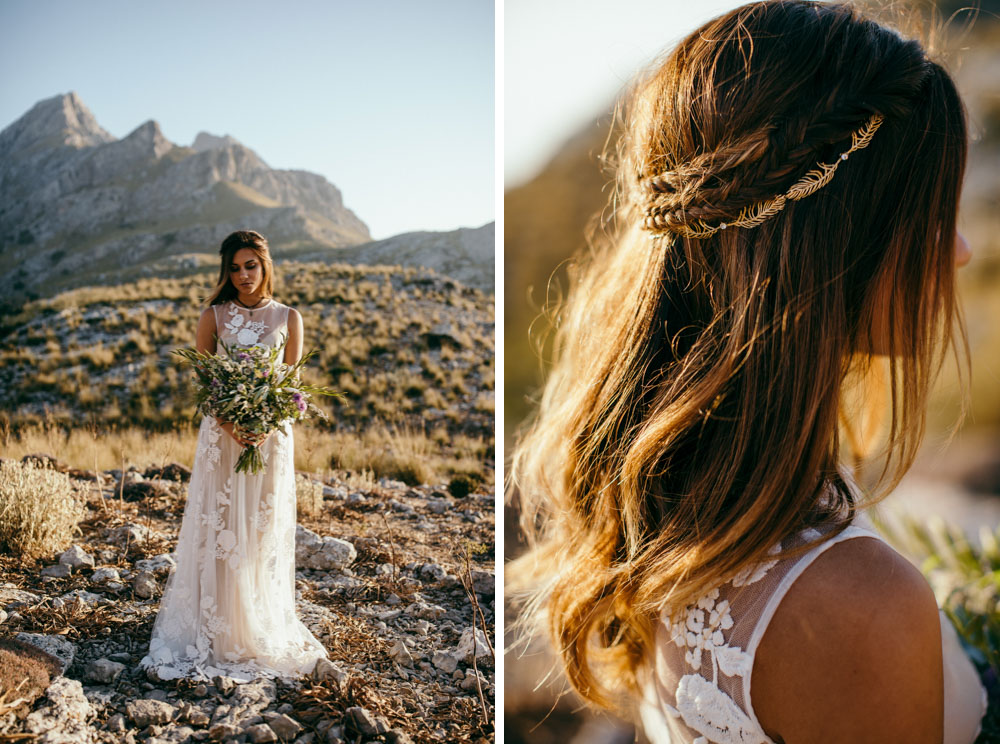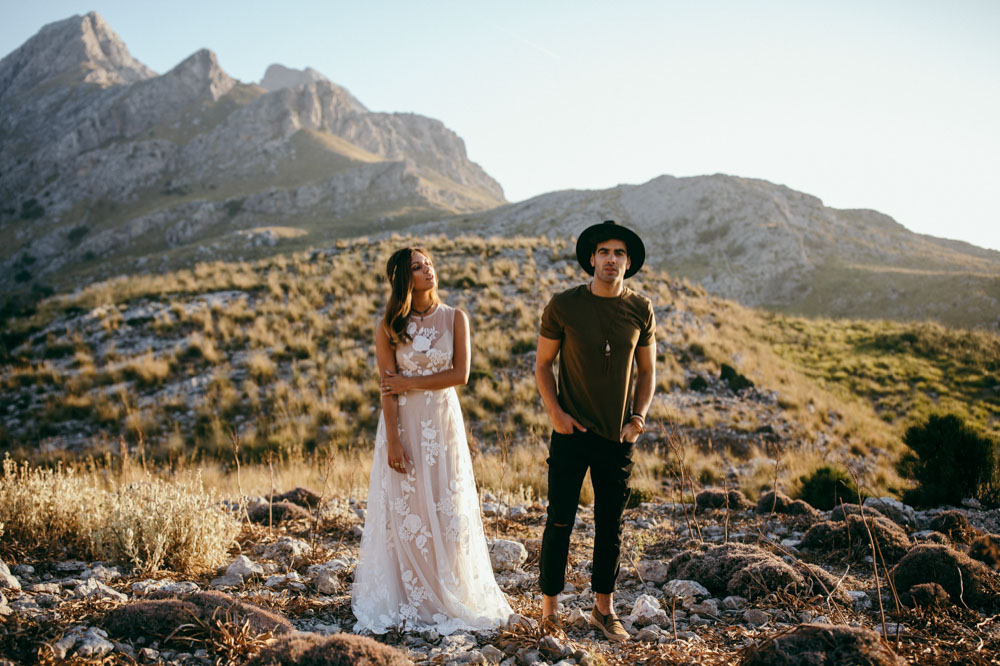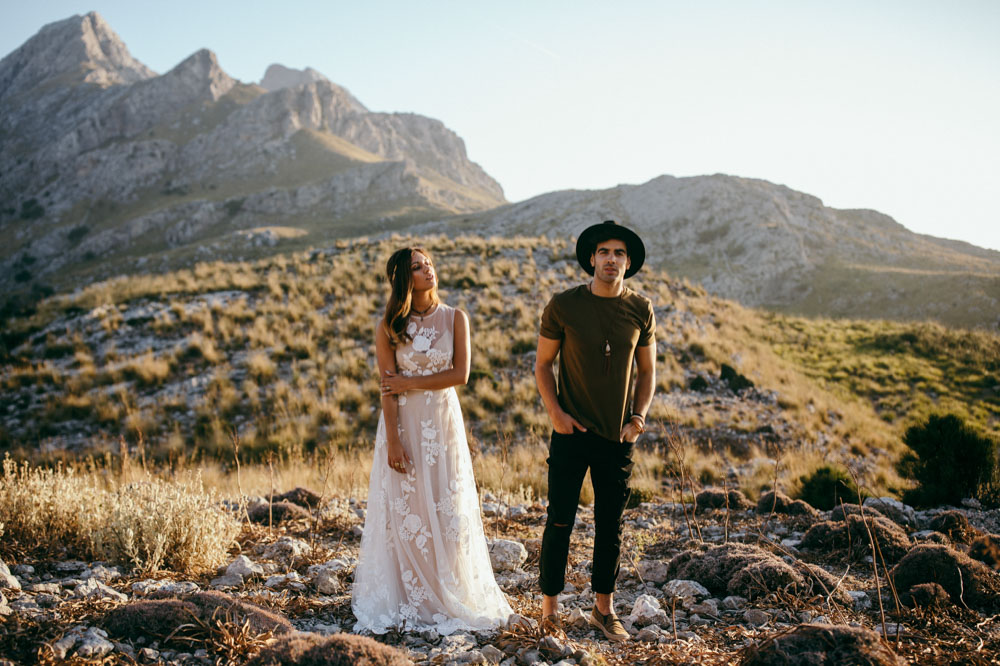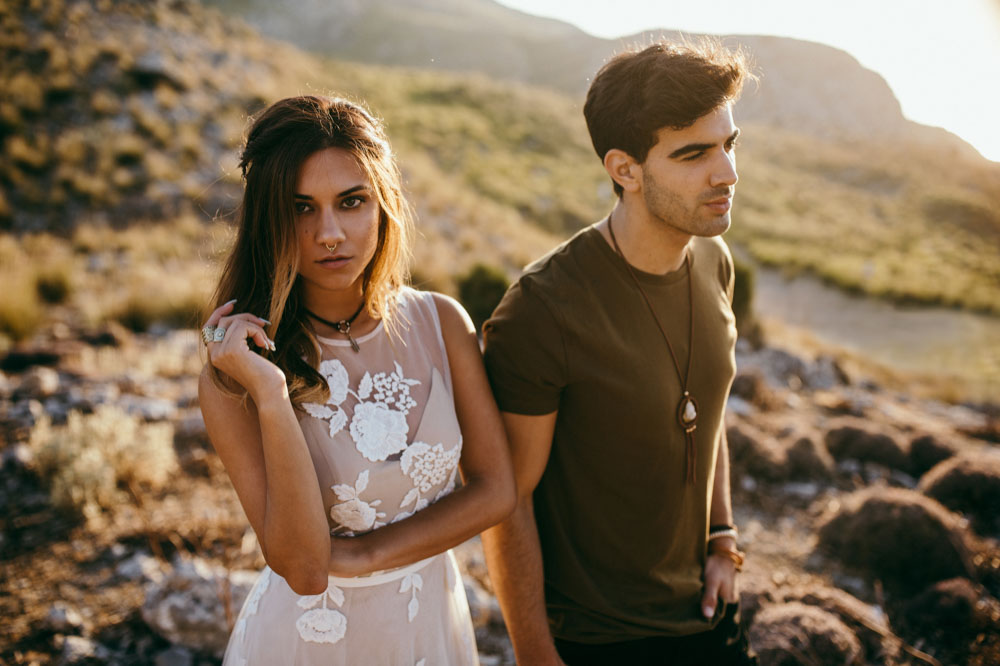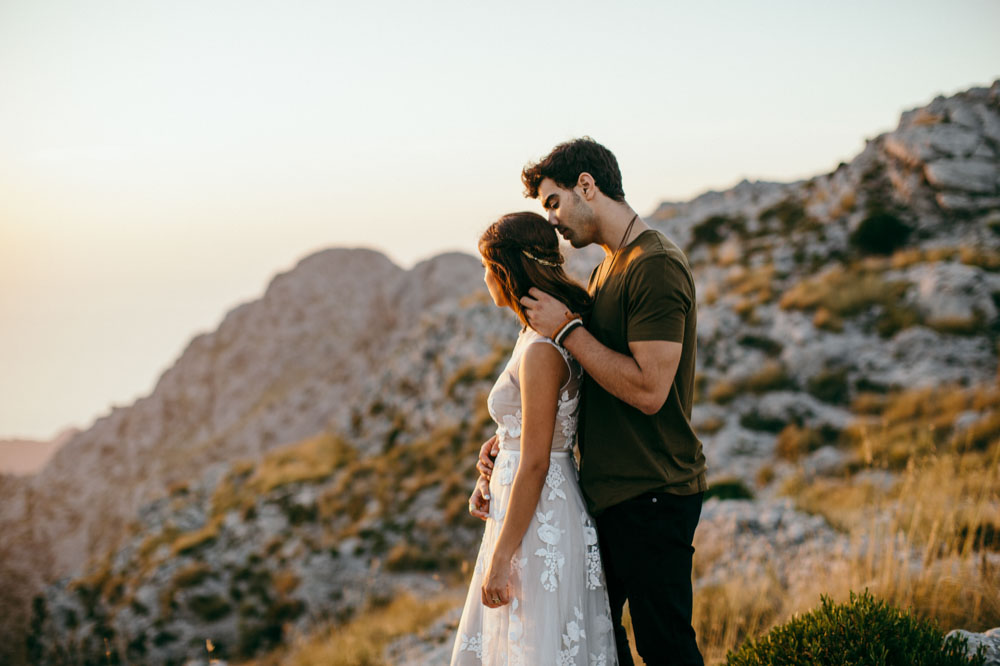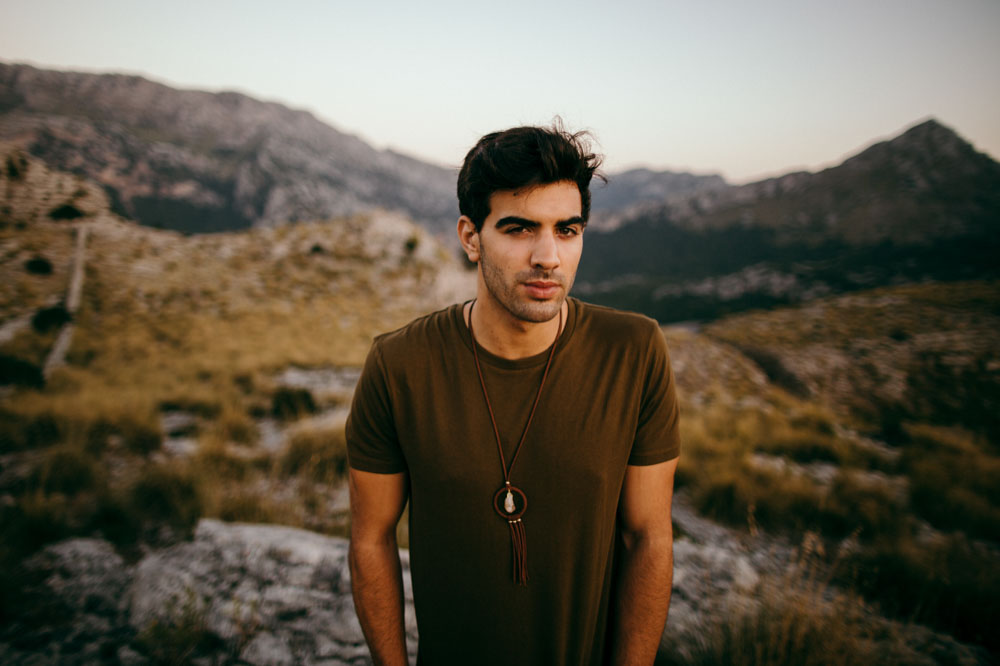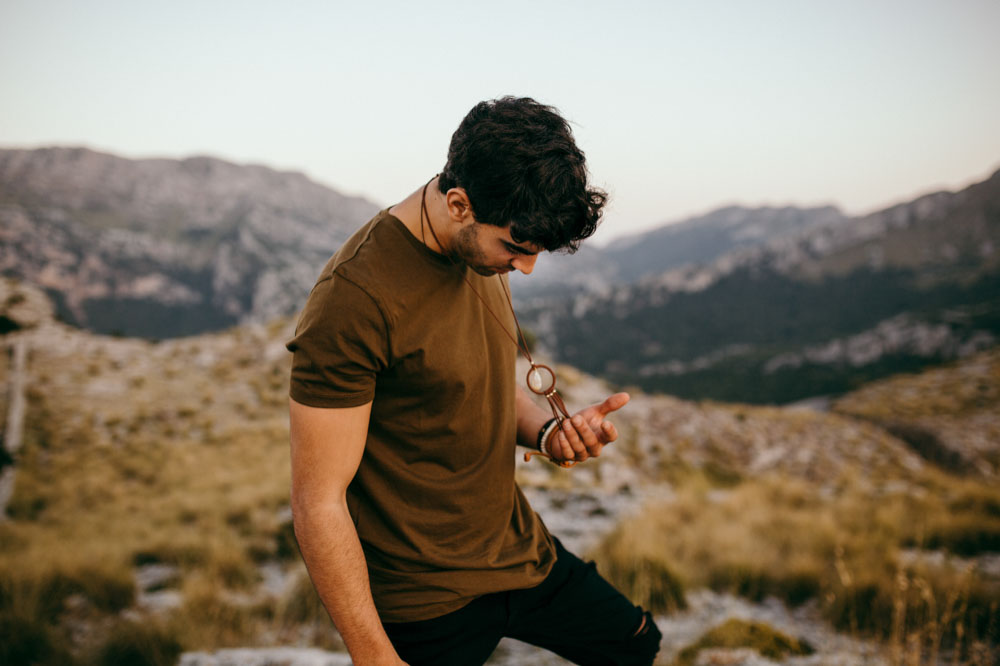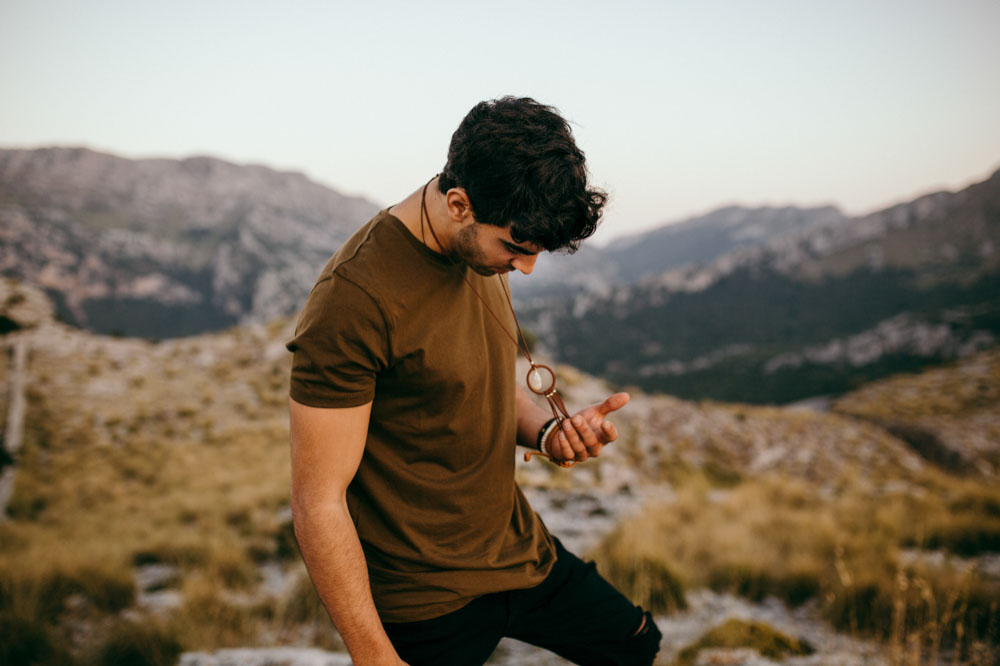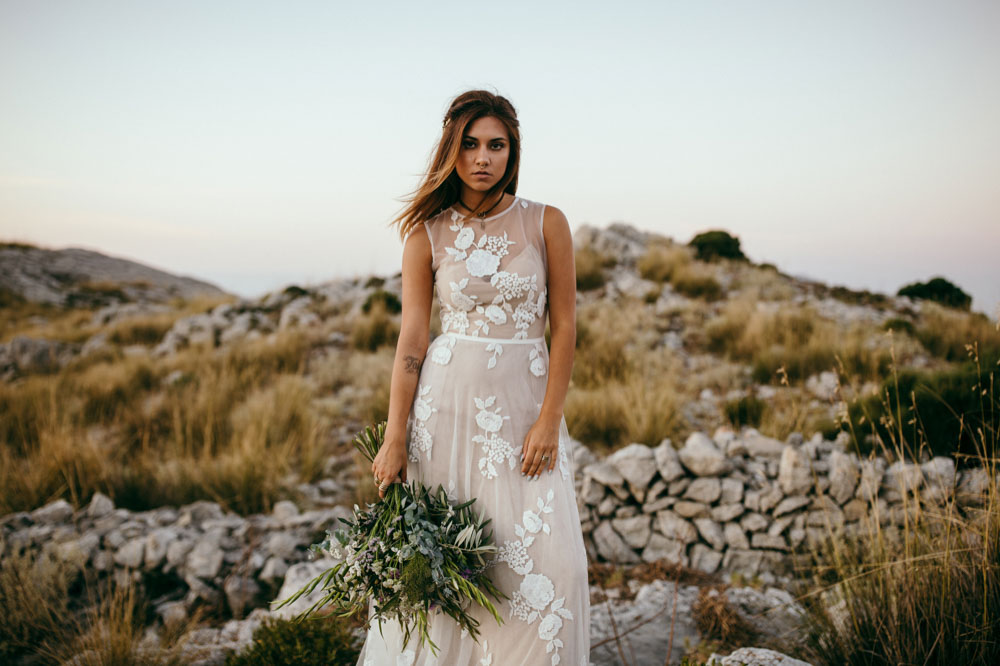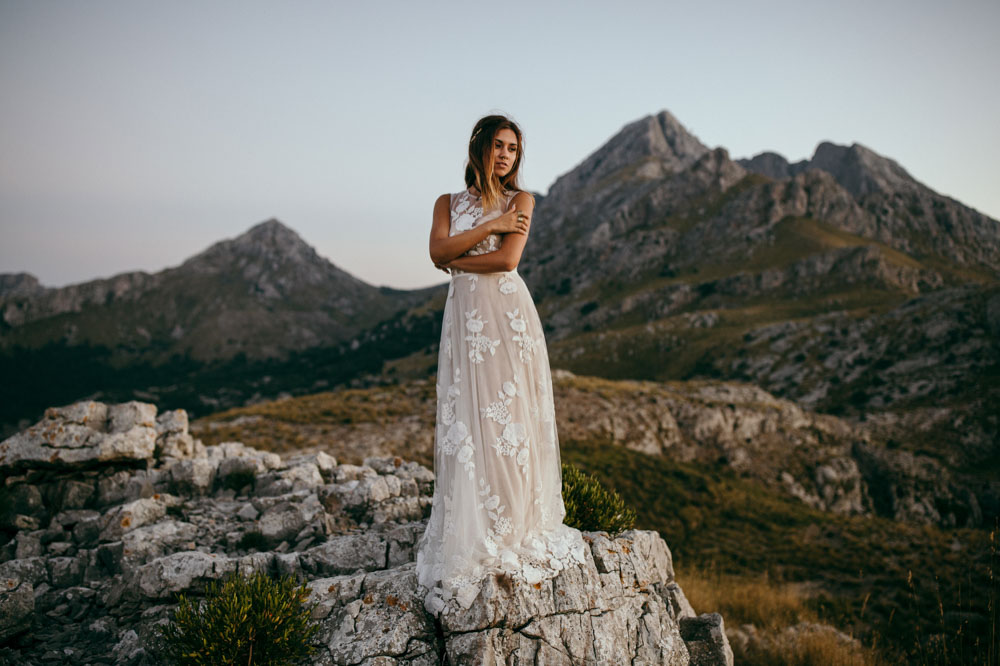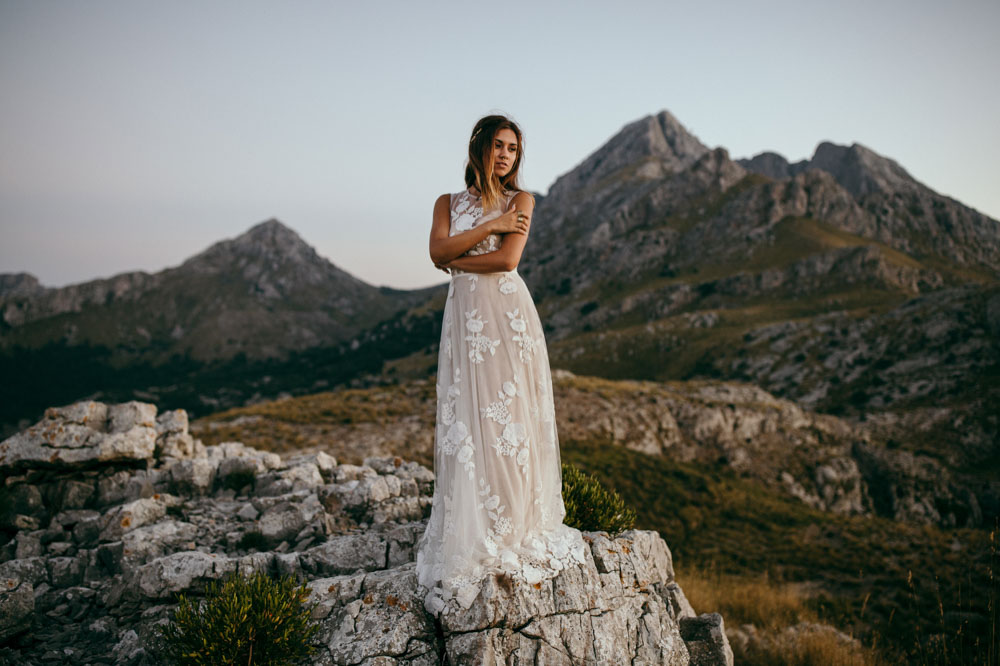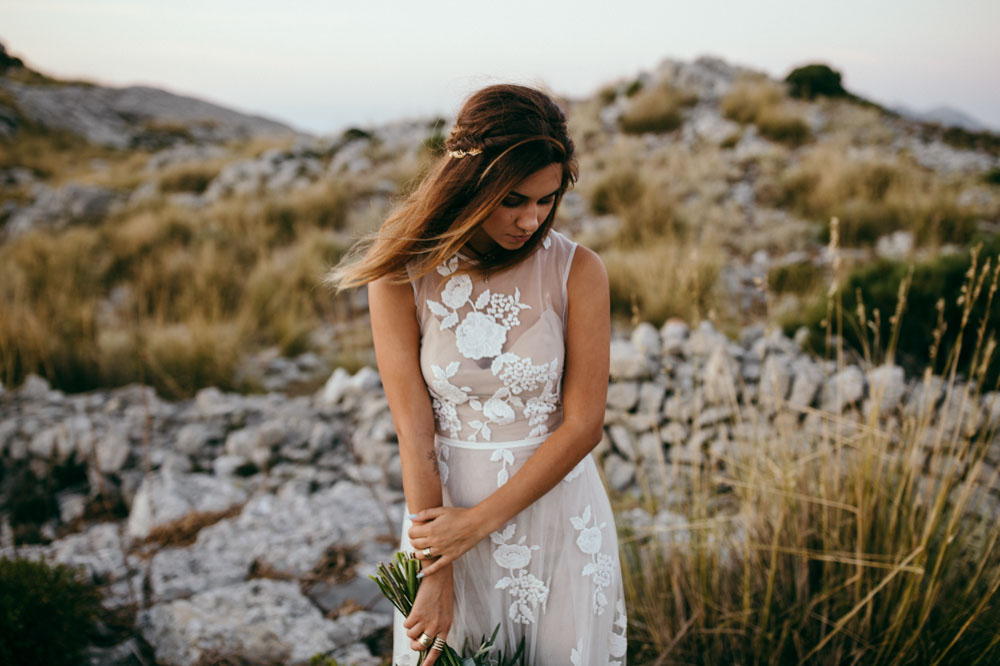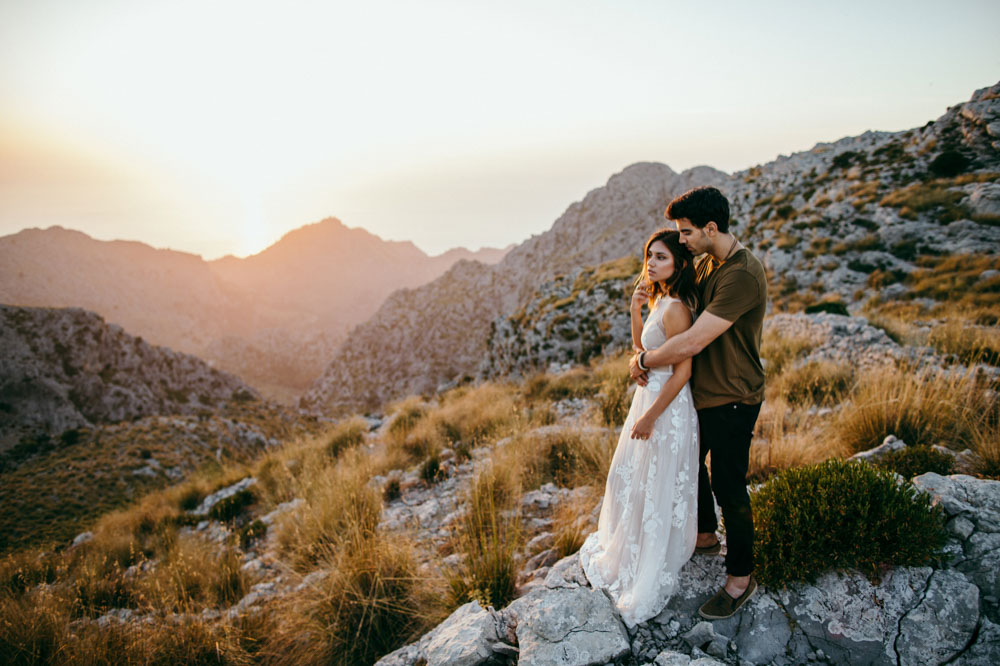 If you're planning your big day just make sure to schedule time to escape from the wedding party to enjoy some time alone! Especially the time around sunset can be so magical and is the best time to take some unique portrait shots in the nature!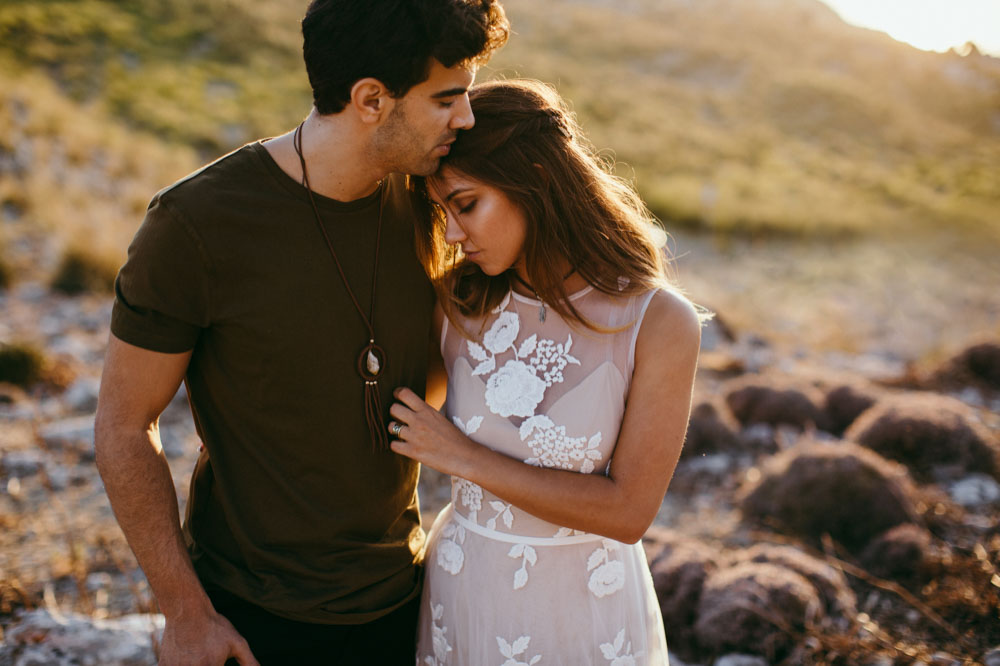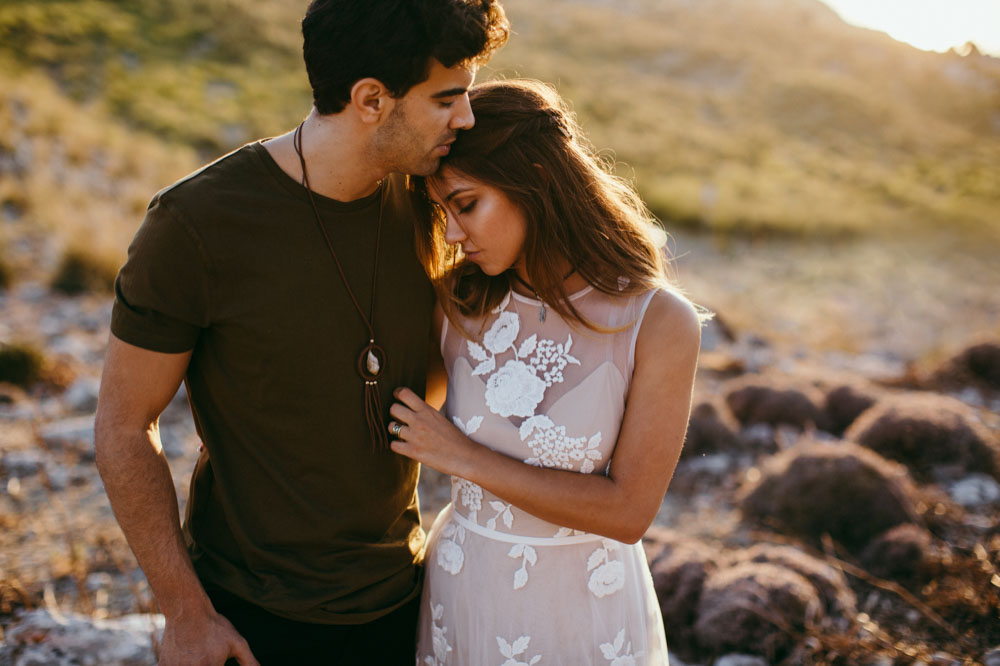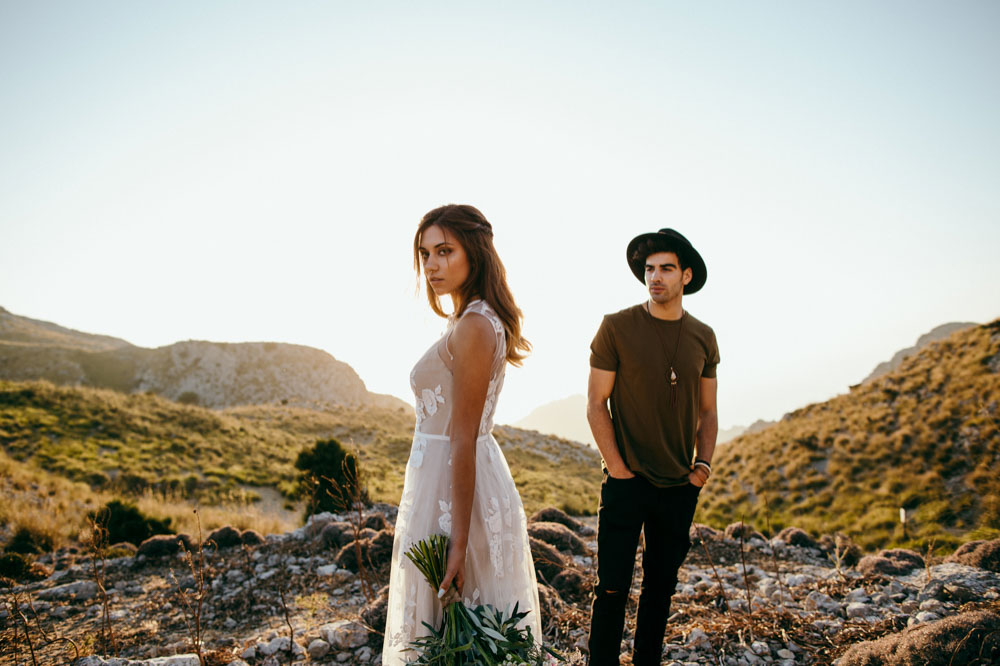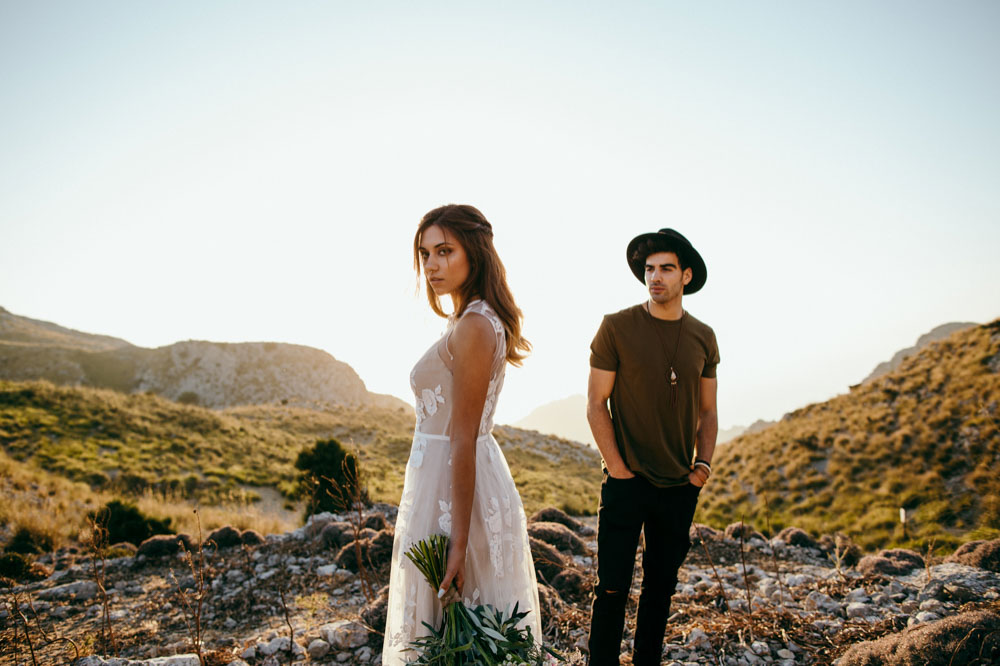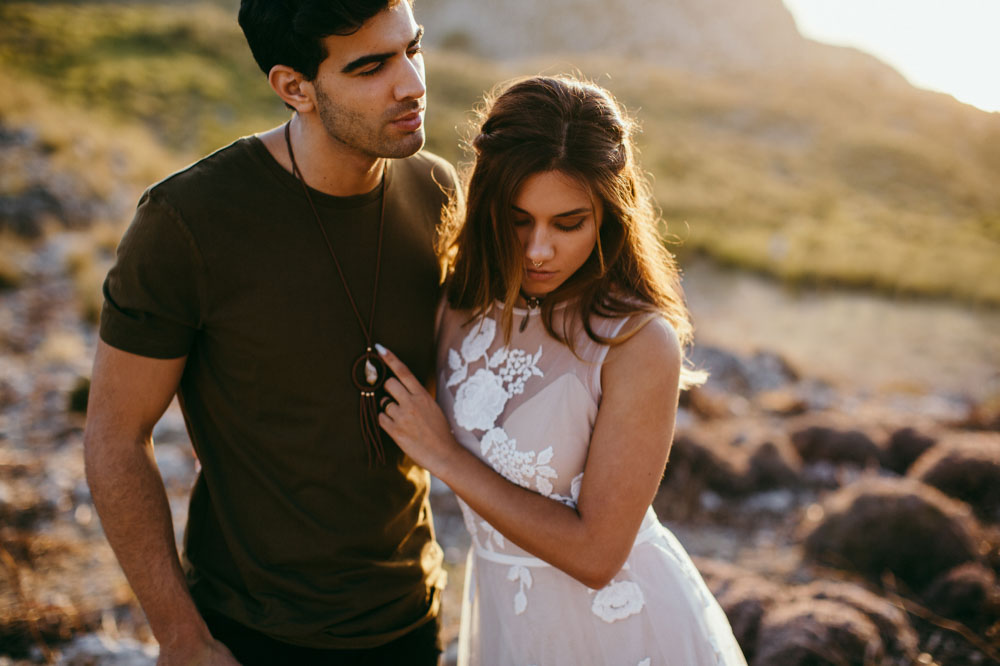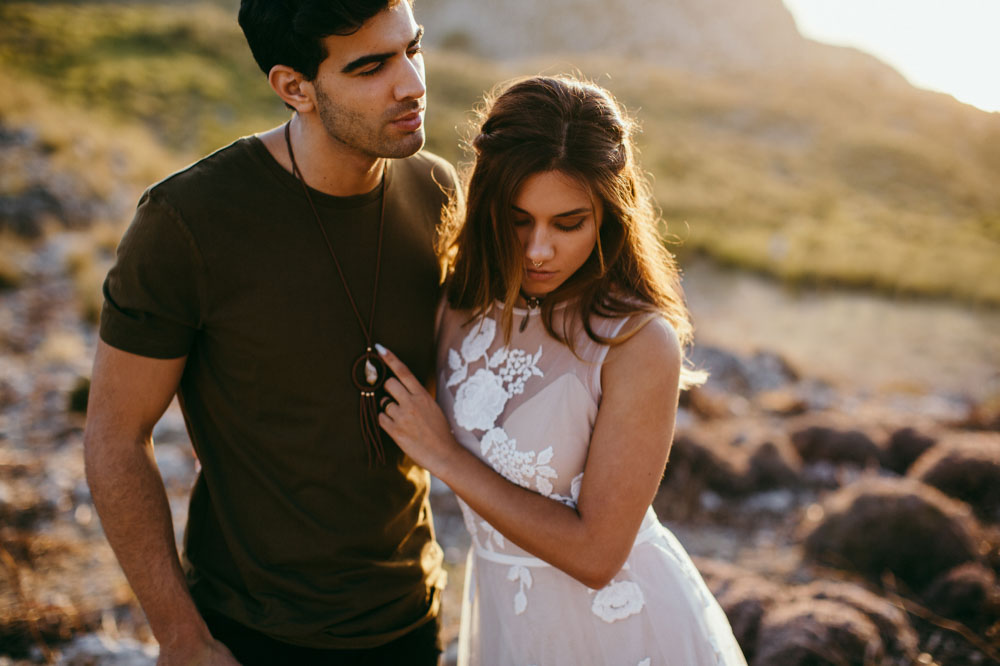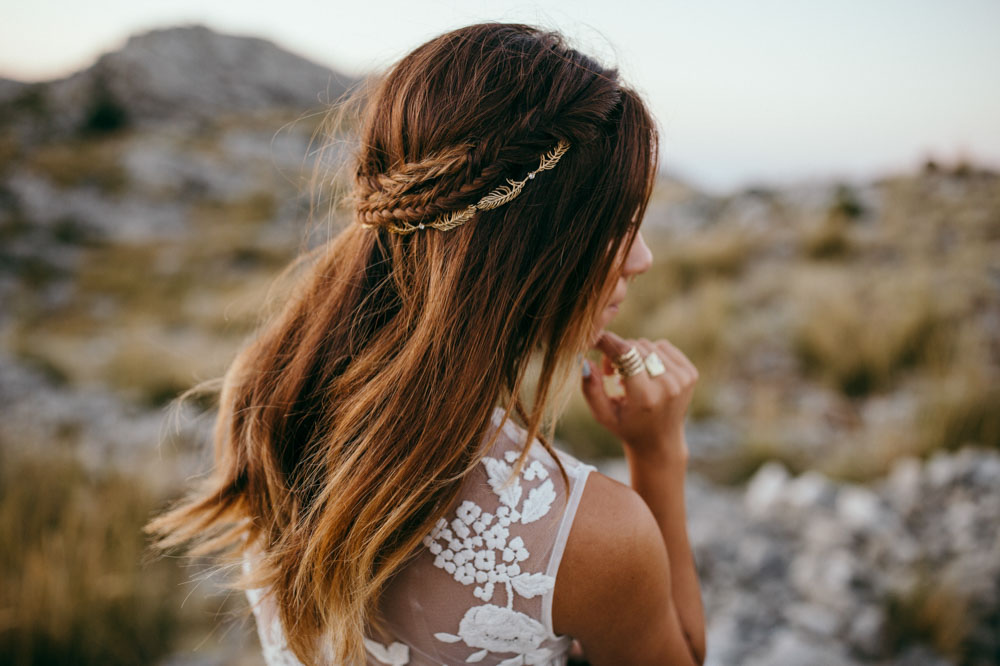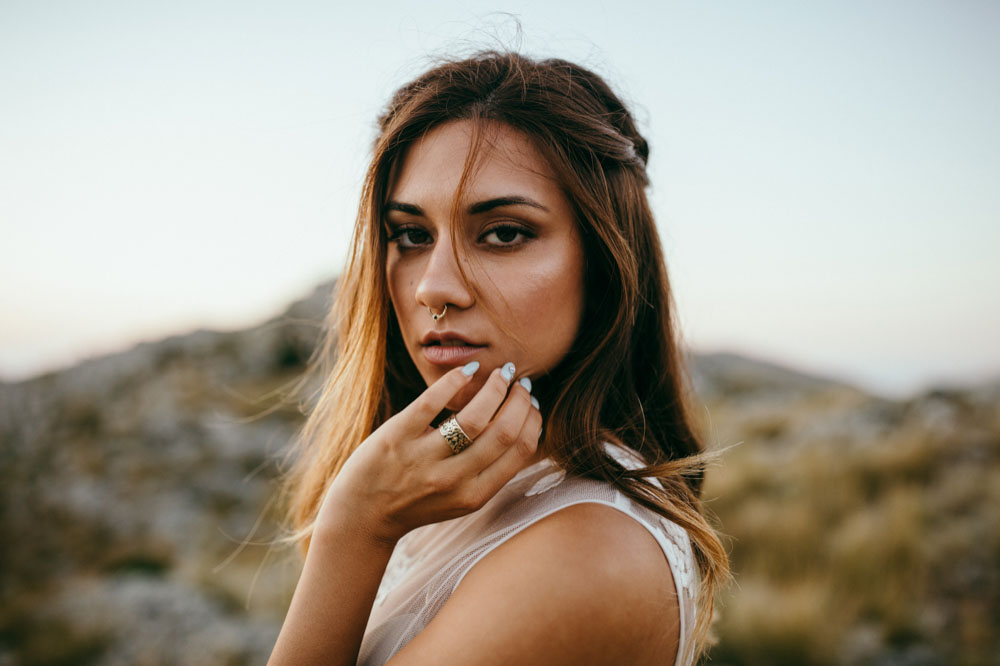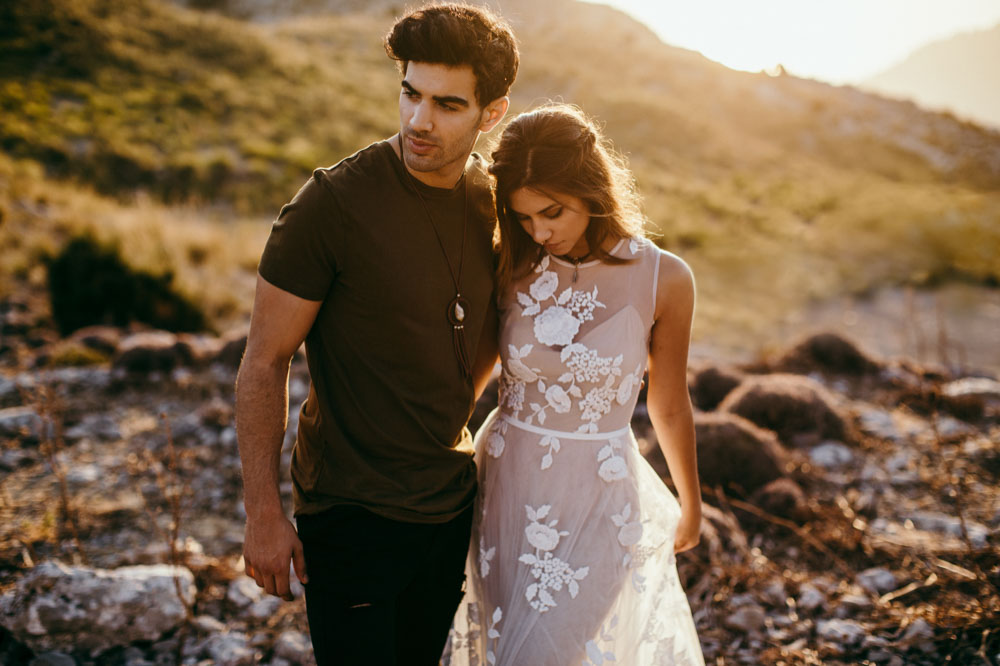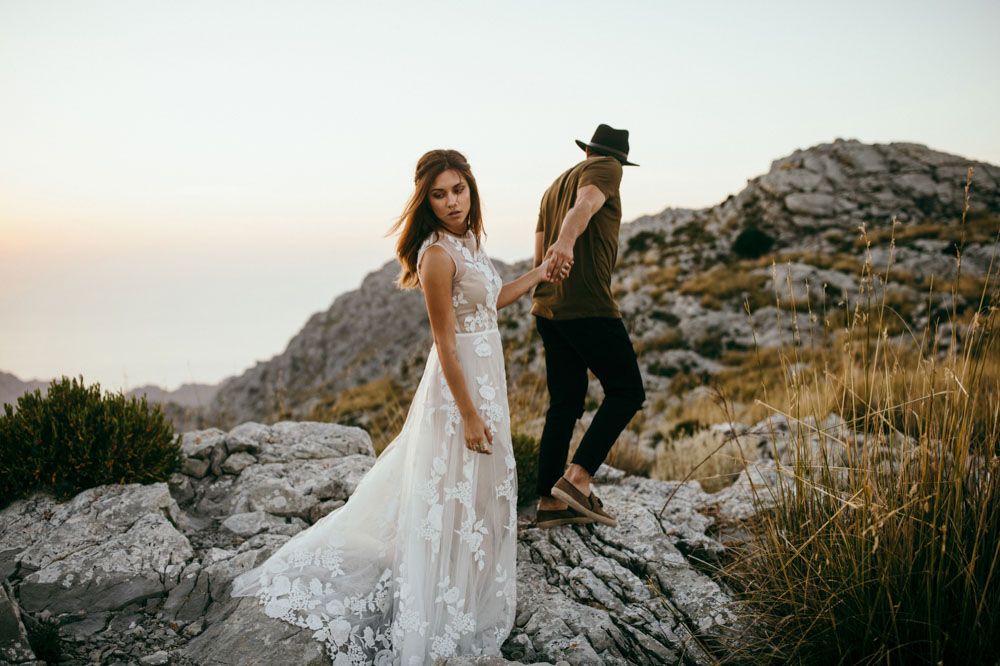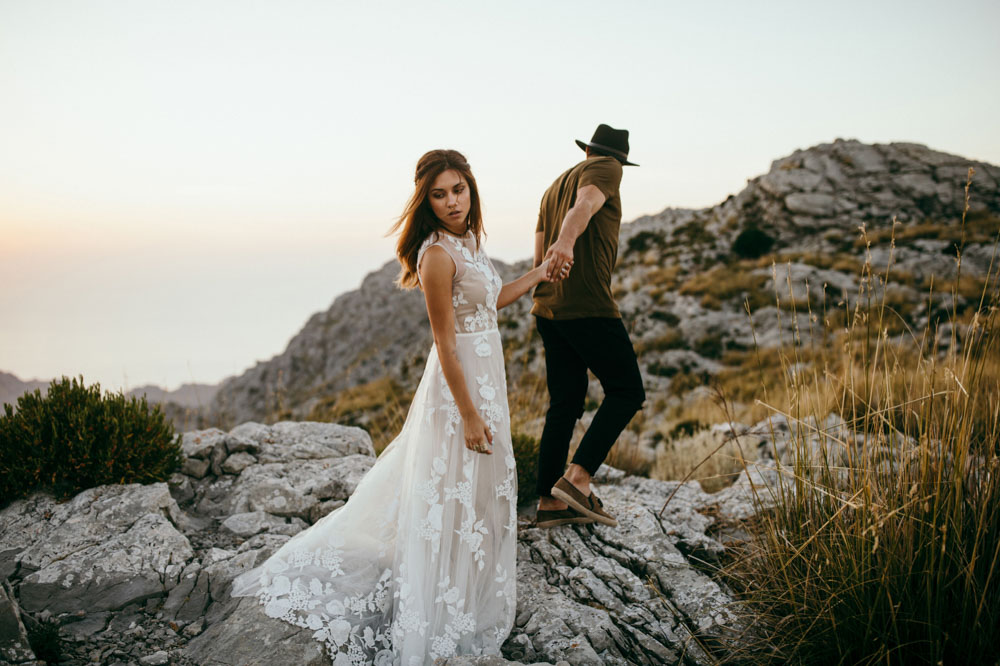 As our pictures live from movement and aesthetics, we are absolutely fans of simple dresses and flowing fabrics!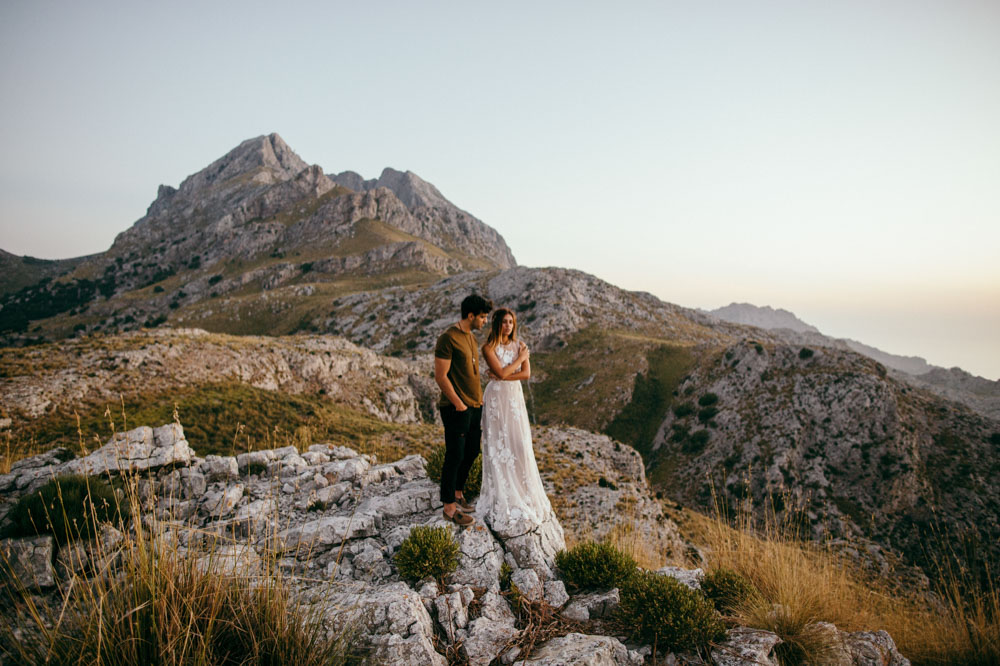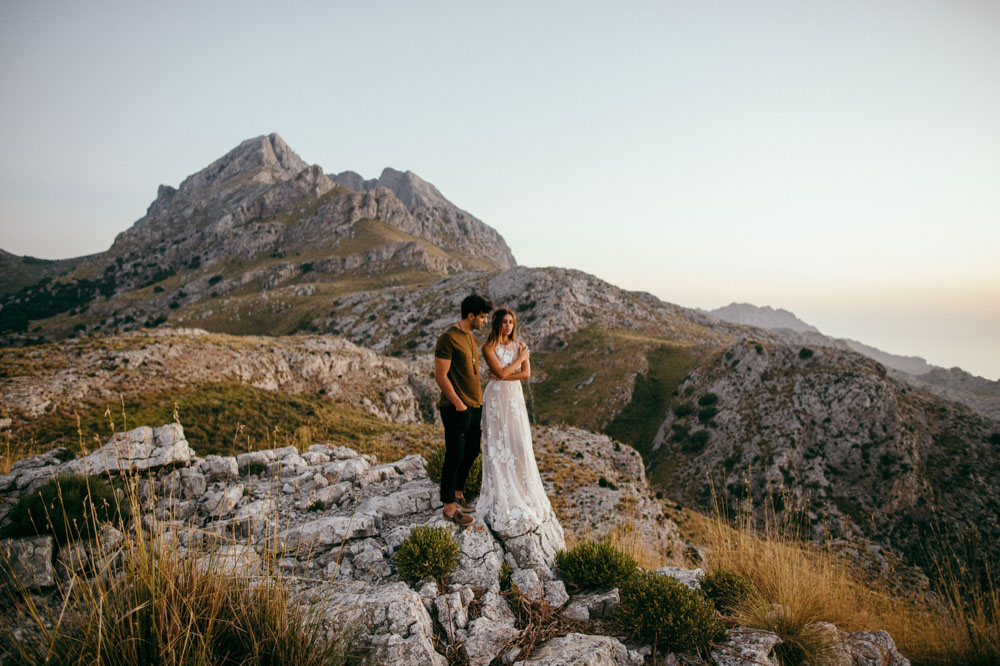 Hair and Make Up by the amazing Laura Gisbert – Thank You for creating the perfect look for our hippie indie wedding mallorca shoot.