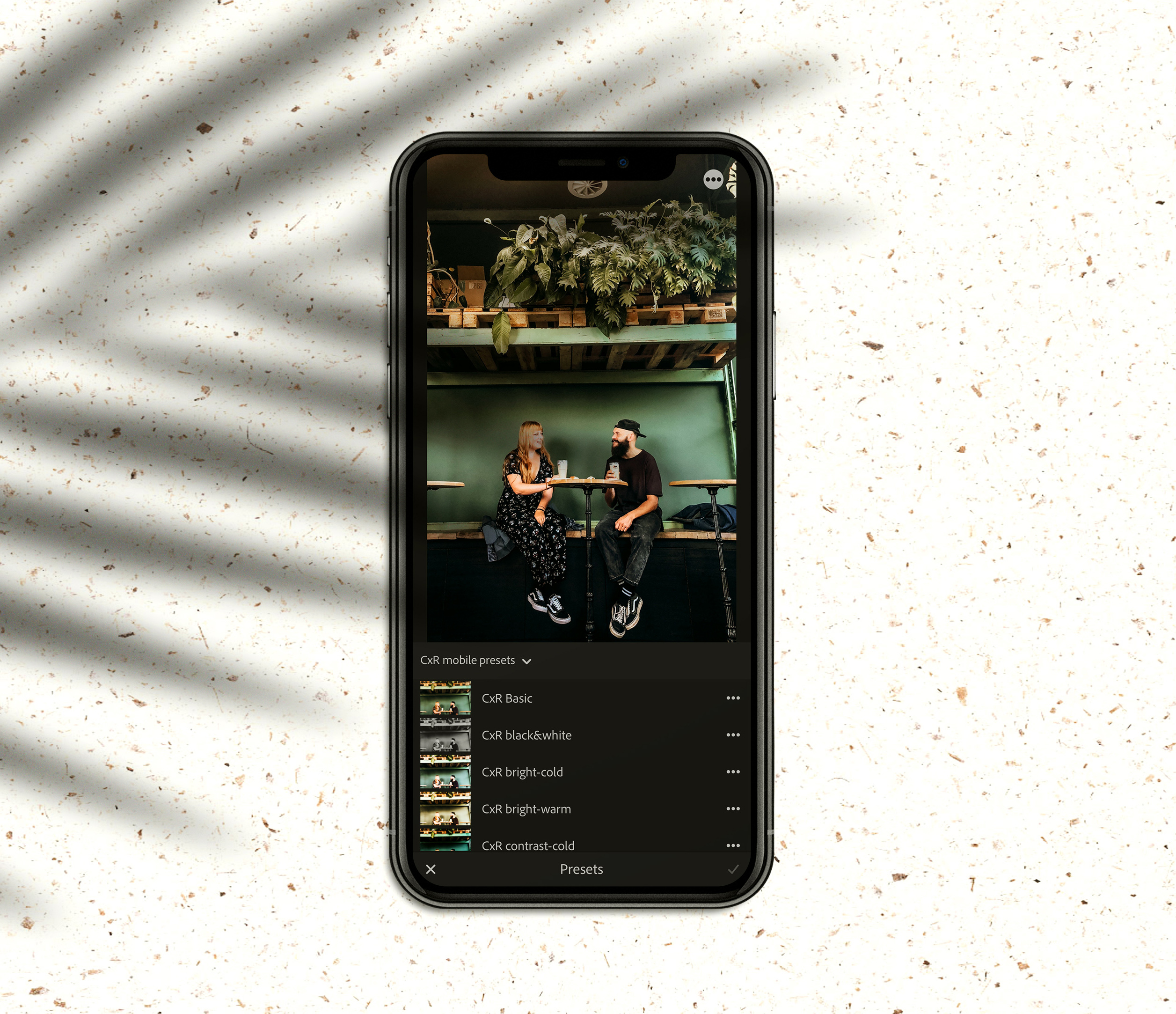 for Lightroom mobile version
(you don't need your Laptop or Computer for Installation - it's all possible via Mobile Phone)
Finally, our very popular CxR preset is also available for mobile phones. As we're using our mobile phone none stop for private memories and travel pics, we've made our filter mobile capable. Our Mobile Preset Pack includes 7 filters. One of them is our popular basic filter, which we also use on the PC version of Lightroom CC. Furthermore, we have a bright filter in warm and cold for you and a high-contrast filter in warm and cold. On top there is our black and white mobile filter. After traveling a lot in tropical countries during winter we also created a CxR-Tropical filter which is included now. All 7 filters are always used by us. So it is very easy for us to process our holiday photos, Insta stories and selfies in the colors that we love! We hope you enjoy the filters as much as we do!
Click "ADD TO CART!" to get to the safe order page. After the payment you will receive a mail containing the files you need. Also included is a video that guides you through the installation step by step. The Installation Tutorial is available in German and English - if you prefer the German Version switch to the German product (by clicking on the German flag in the upper right corner).
7 MOBILE FILTER
INSTALLATION TUTORIAL
LR Mobile Presets Insight