Wedding Photographer Mallorca – A few weeks ago, we visited Isi and Nick in their new hometown London. It was so nice to meet the two again and stroll through the streets and pubs of London together .. With a few Camden Pale Ales and delicious Mexican food, of course, we reminisced about the big day in Mallorca ..
It's simply the best thing about our job that we get to meet such amazing humans like Isi and Nick and experience one of the happiest days of their lives. The two have really grown dear to us and from the beginning we were on the same wavelength 🙂
The two fell, just like us, immediately in love with the calm, laid-back, rustic beauty that is Mallorca. With all the delicious food, the wine and the mild summer nights .. For several years, the two spend their summer vacation on the sunshine island to soak in this sense of life .. For their big day, they decided to invite their closest family and friends, to spend the most special day with them on Mallorca – their vision was to really just extend the long, mild summer nights they've experienced every year to all their loved ones and make it one big, wild romantic celebration.
When we sat in our finca the day before the wedding, starring out the window while it was raining cats and dogs, we have almost lost the belief in a big summer party .. But just in time for the wedding, the sun came out again and so that saved the day. And during our couple session we even had a really nice sunset light. Isi and Nick celebrated their wedding at the private Finca Ses Voltes, in the north of the island .. The finca was the perfect place to celebrate. The whole day was packed with emotions and good vibes and it was so much fun to capture all this with our cameras. In addition, Isi and Nick's wedding was also our personal party highlight and we were rockin the dance floor until the early morning. Thank you two, that you treated us like guests and friends from the beginning and that we were allowed to spend this unforgettable day with you. We are sure that we will meet up again for a beer or a coffee.
Love,
Chris and Ruth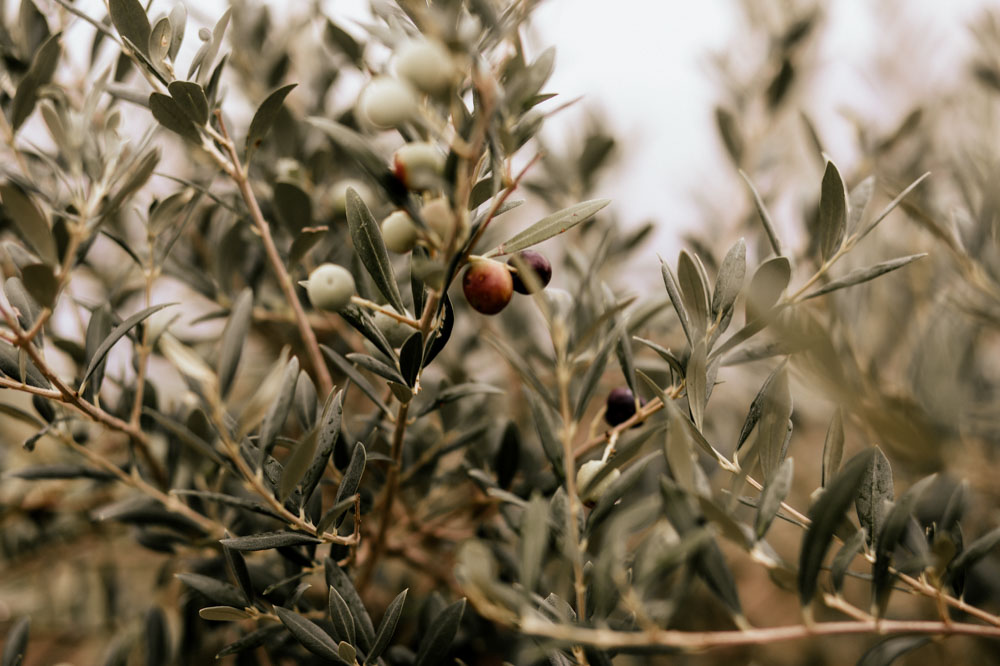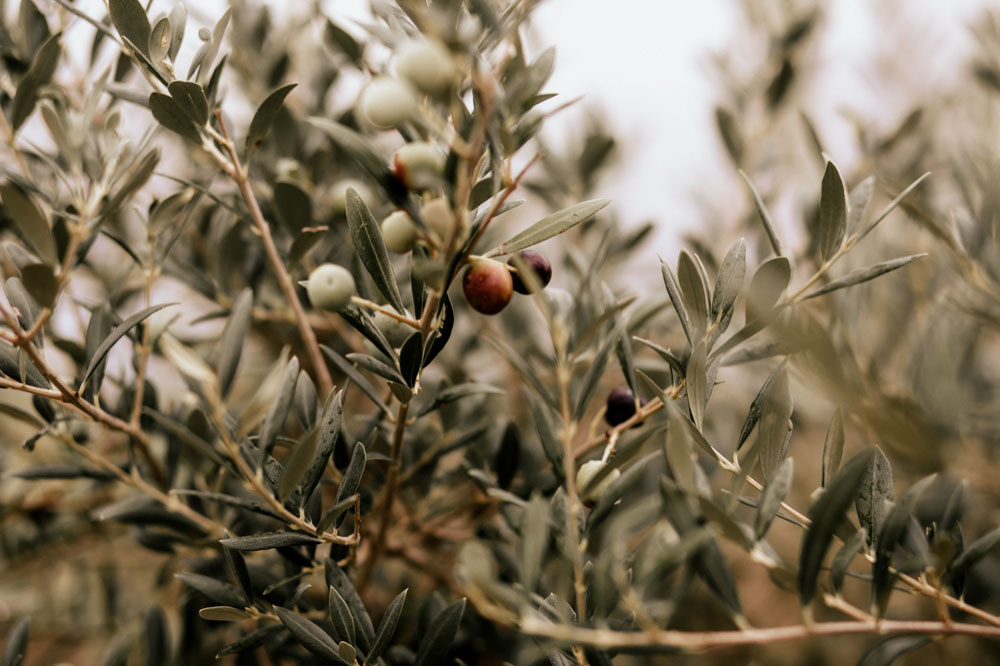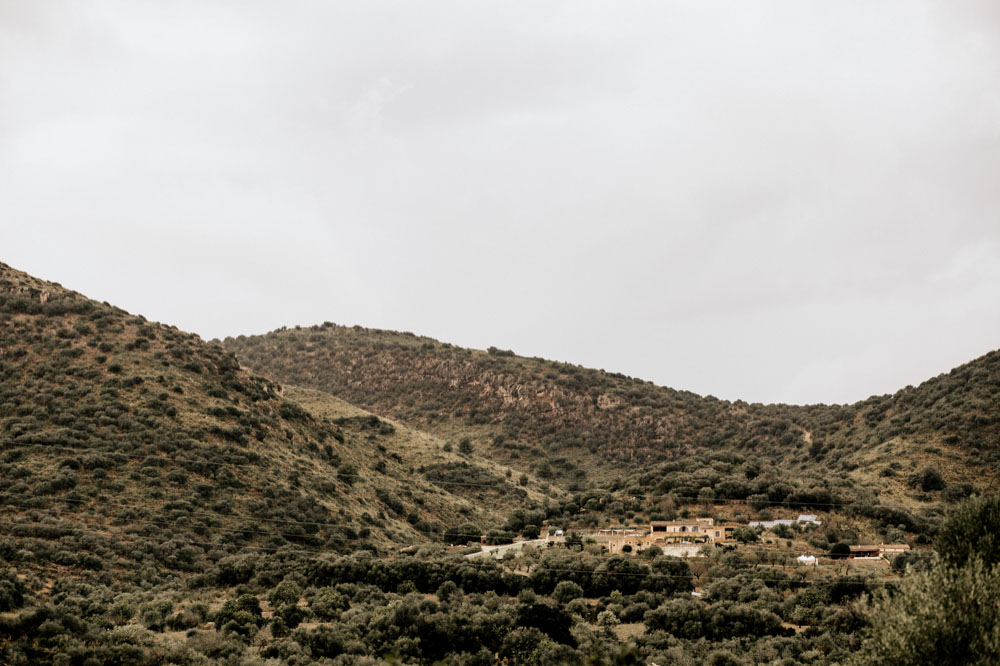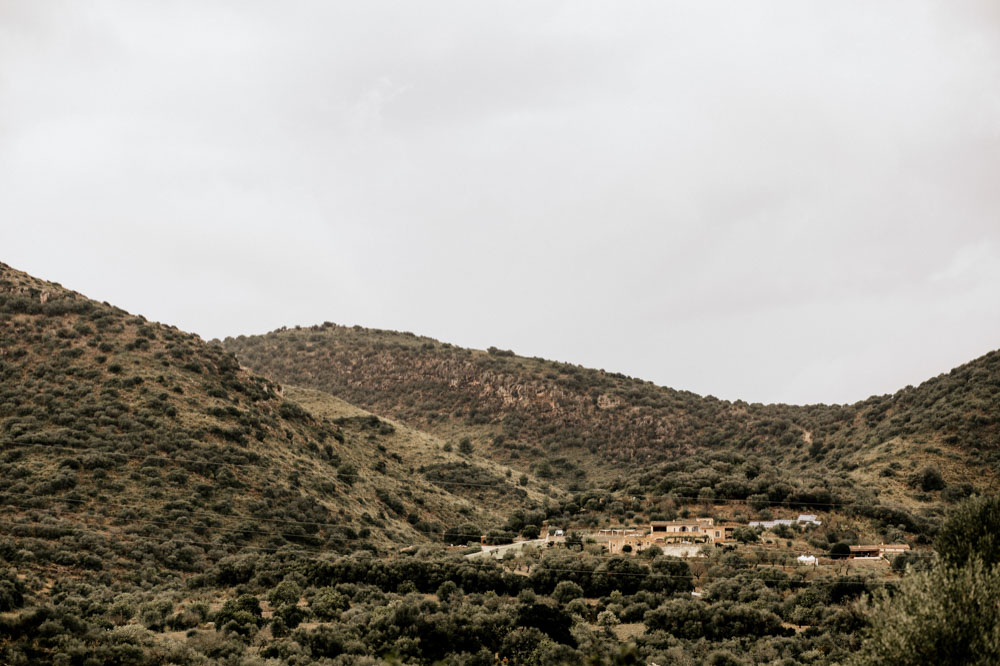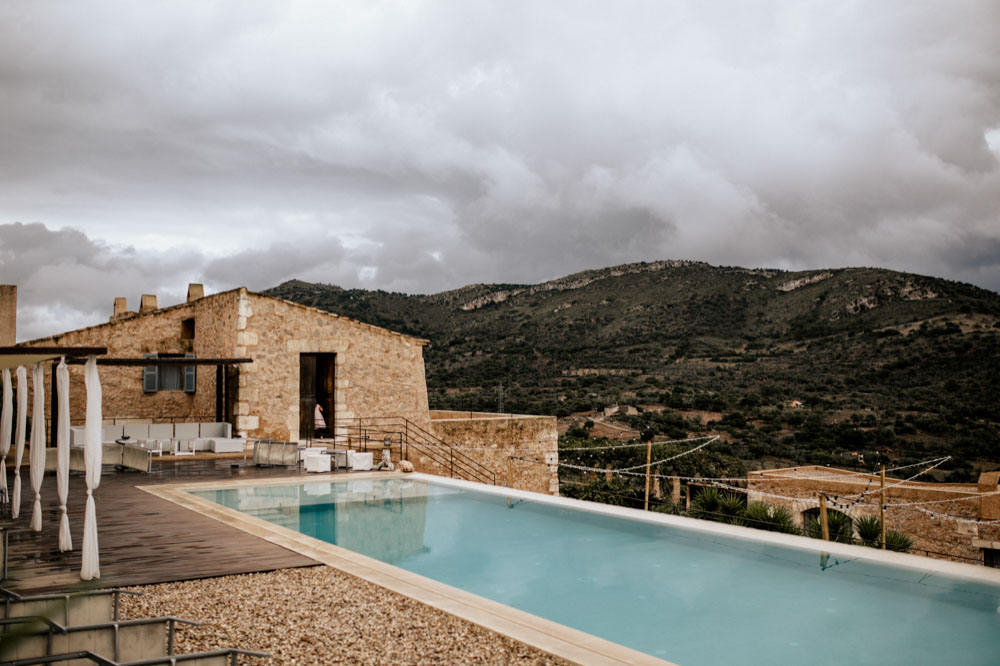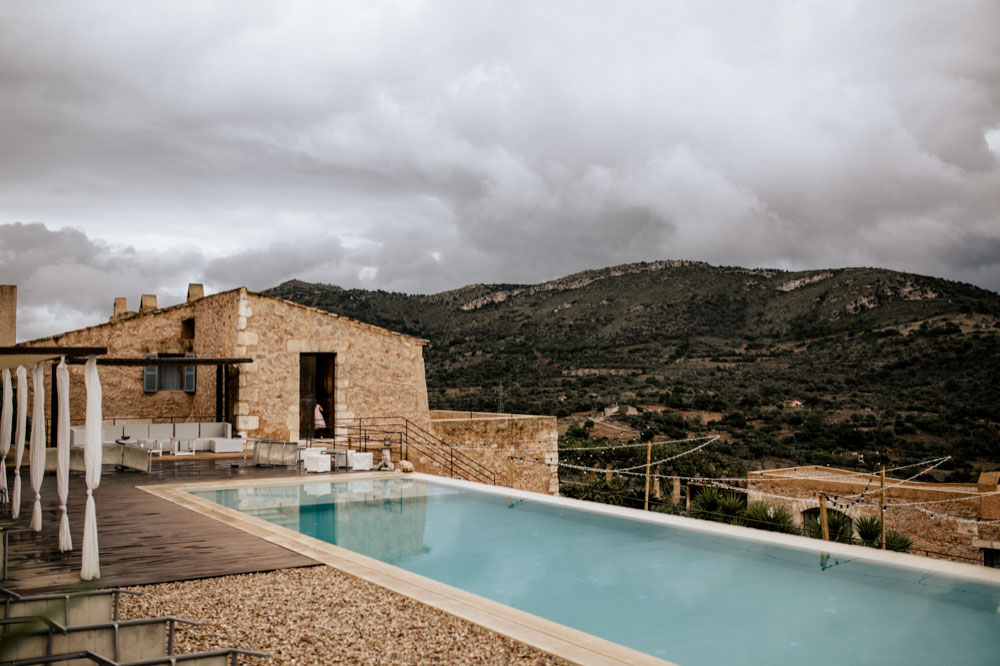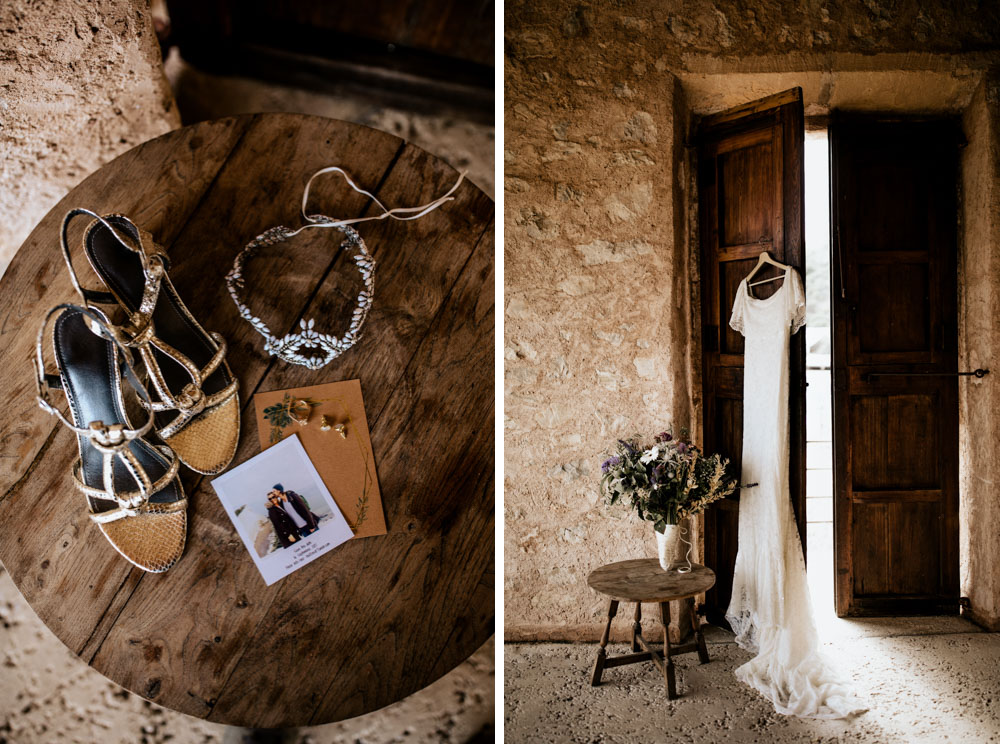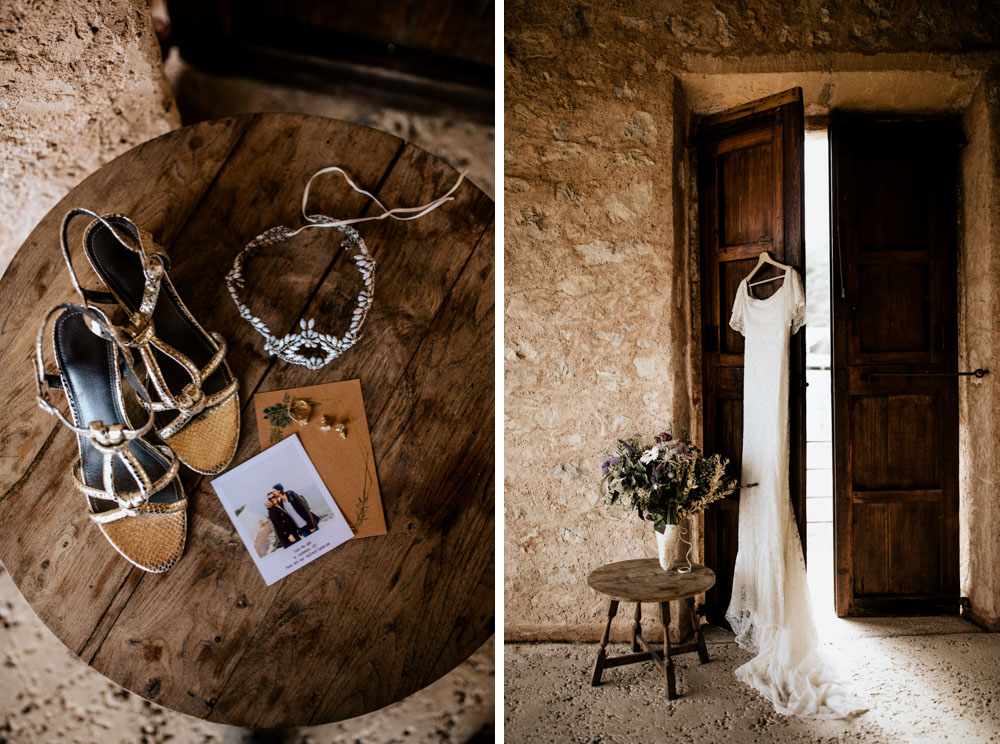 Isi's dress is from Daughters of Simone.. it's so amazing and we love everything about it! And these huge wild flower bouquet was actually made by Isi's mom! Insane!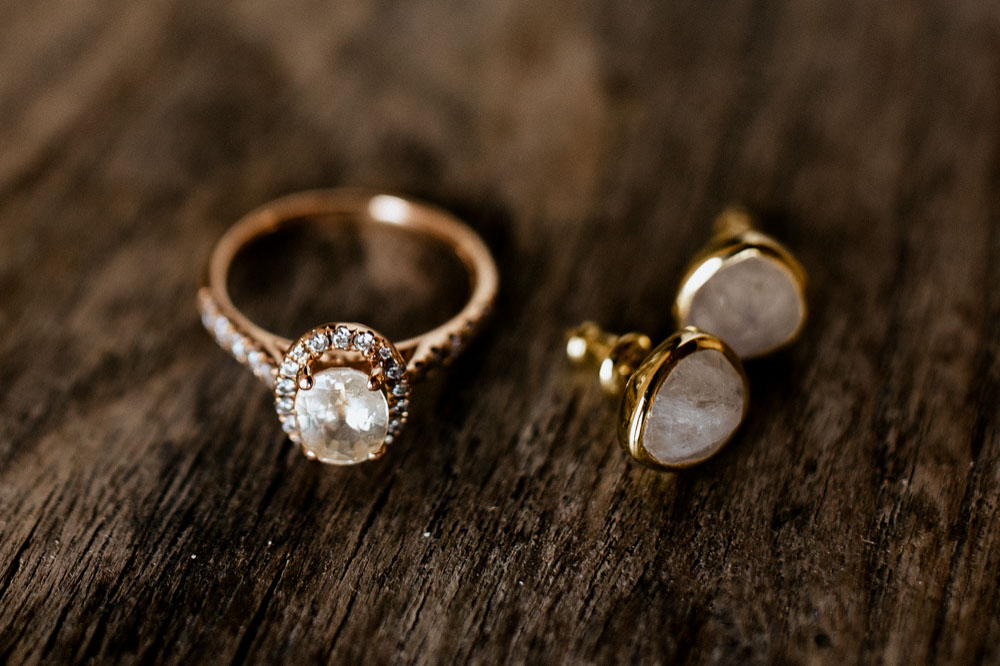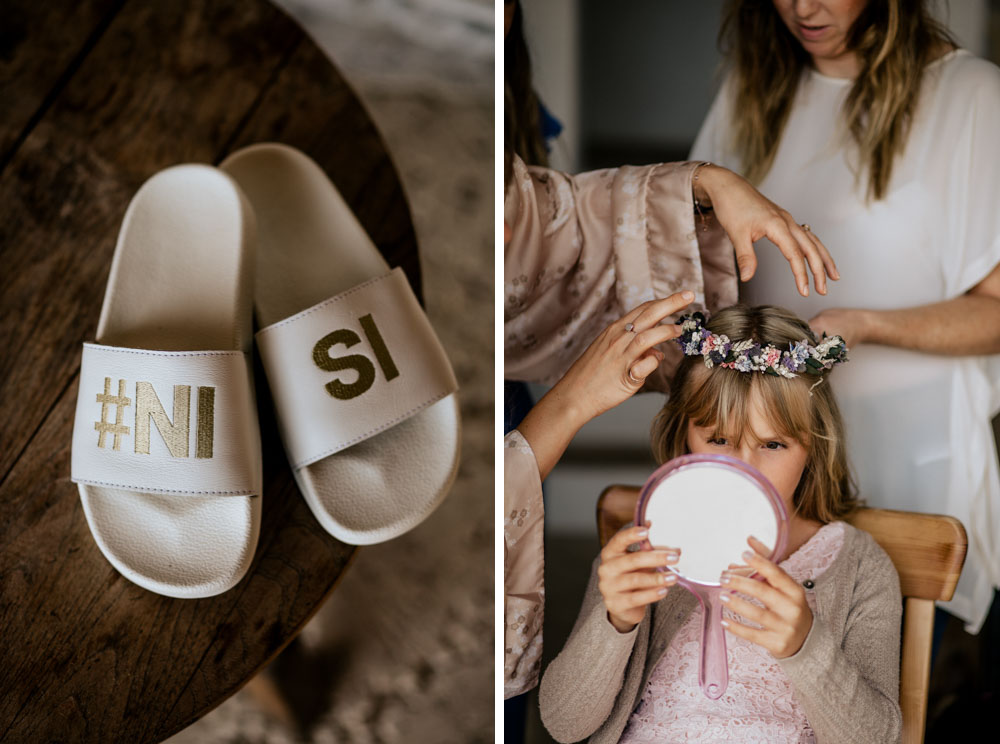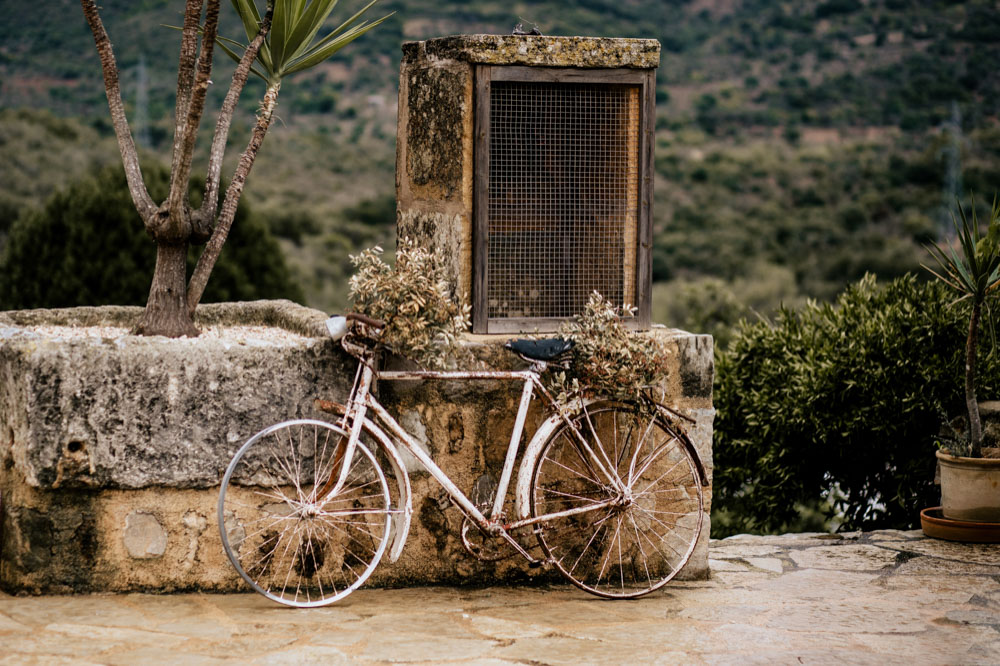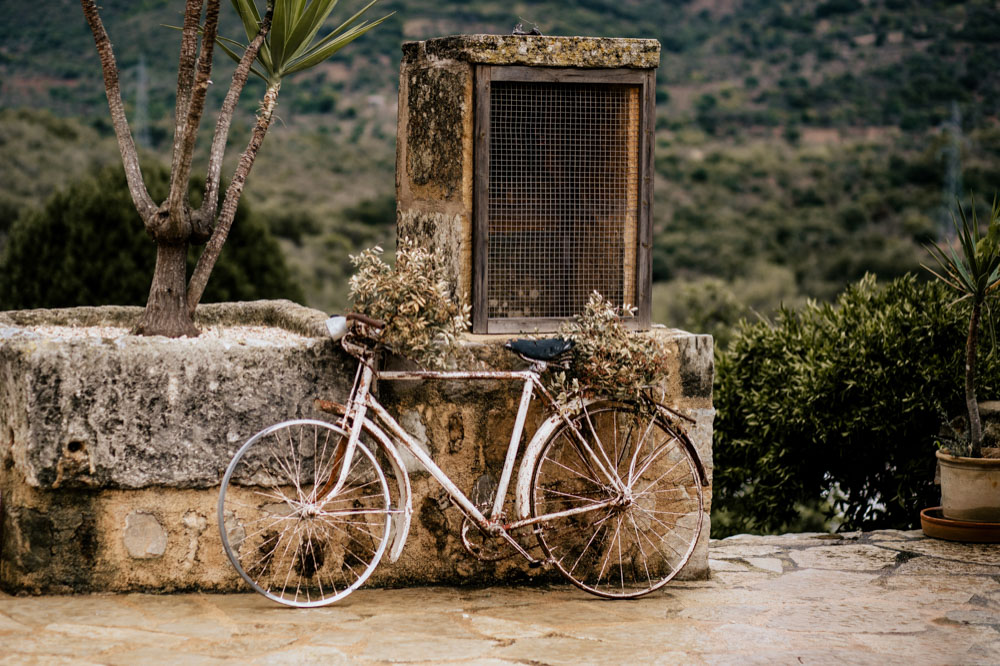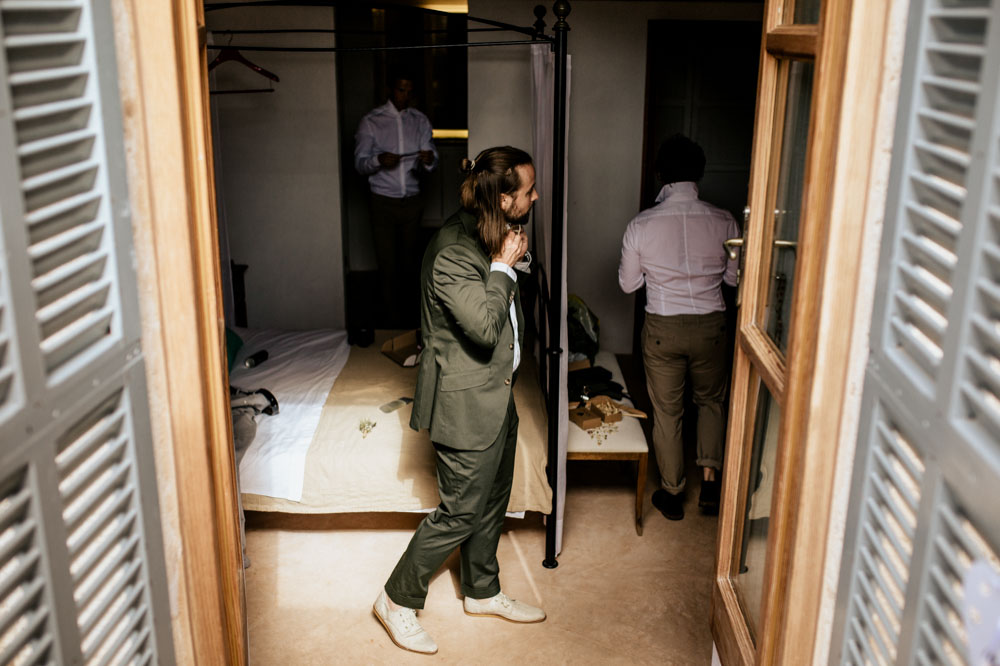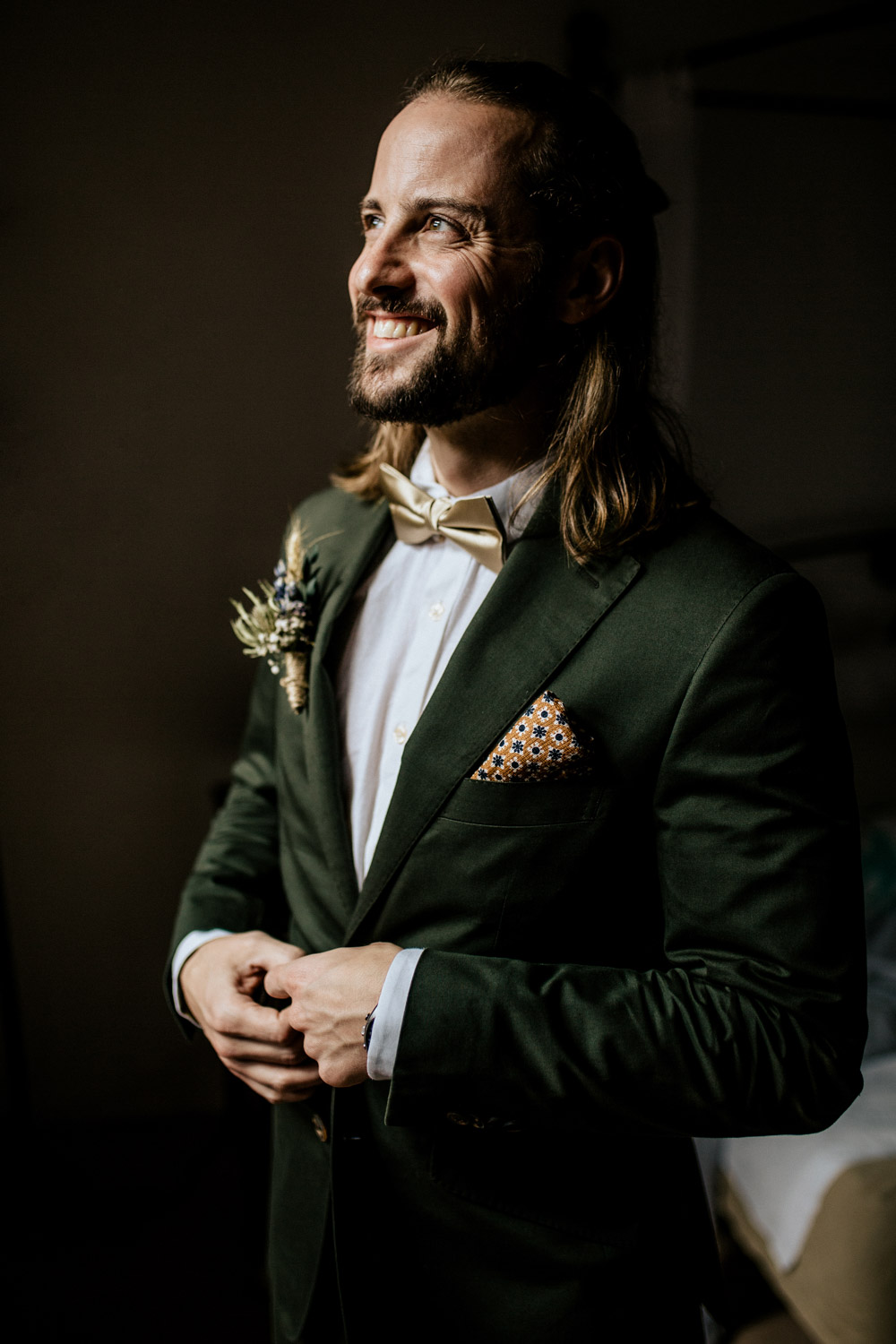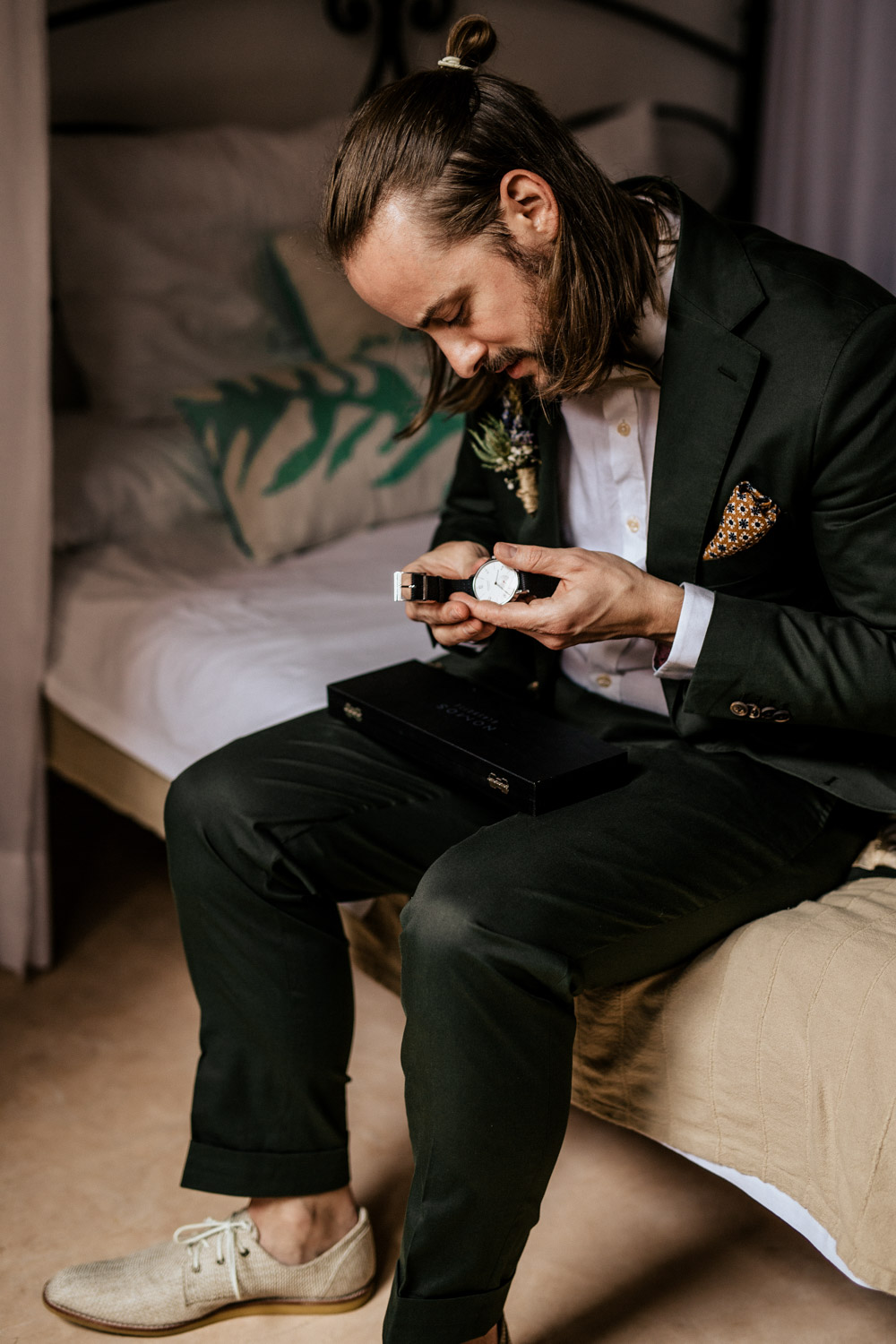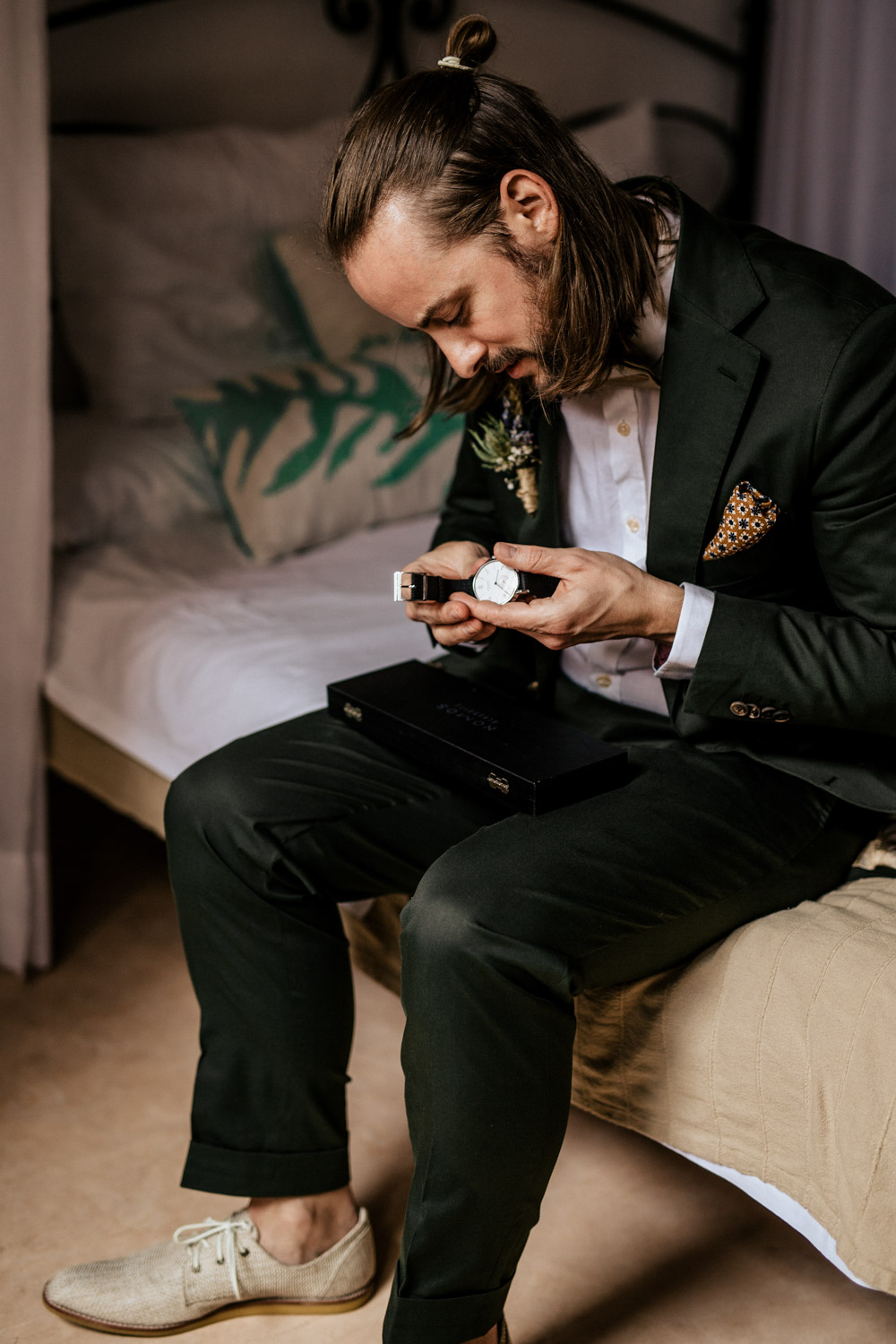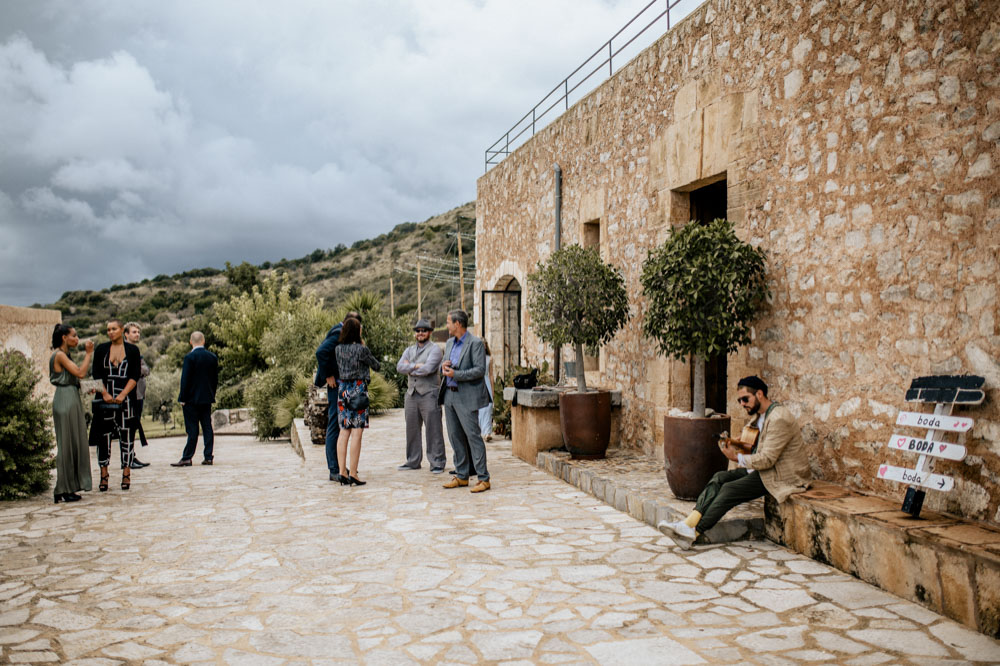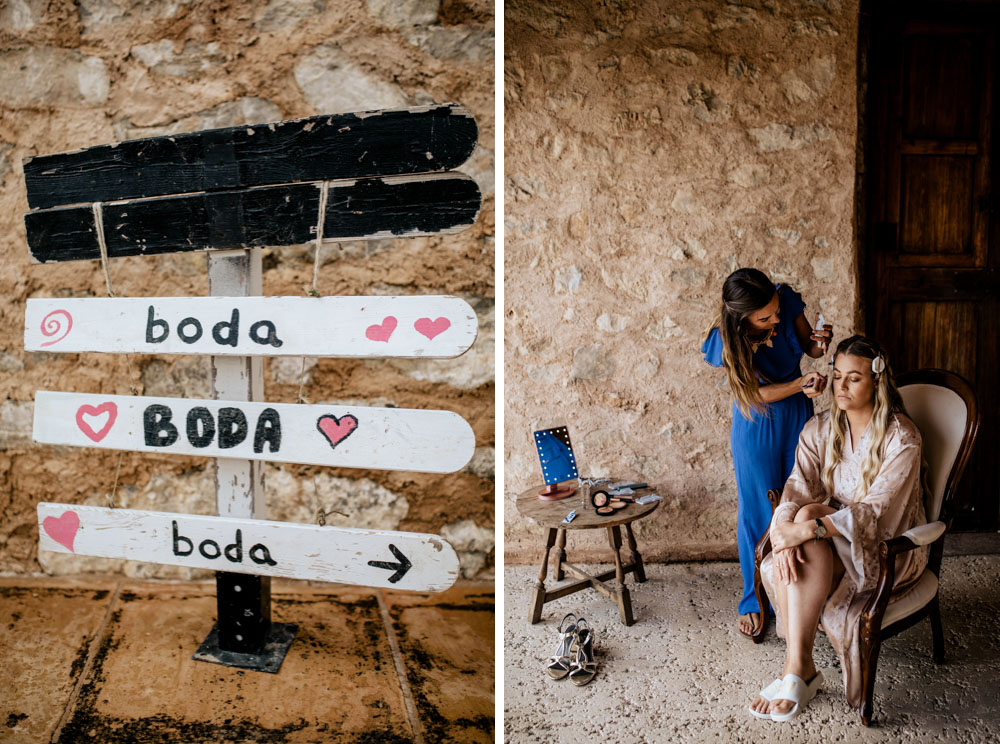 We're so in love with Isi and Nick's style and taste for fashion! For the perfect hairstyle our fav. Mallorca Artist Laura Gisbert was booked.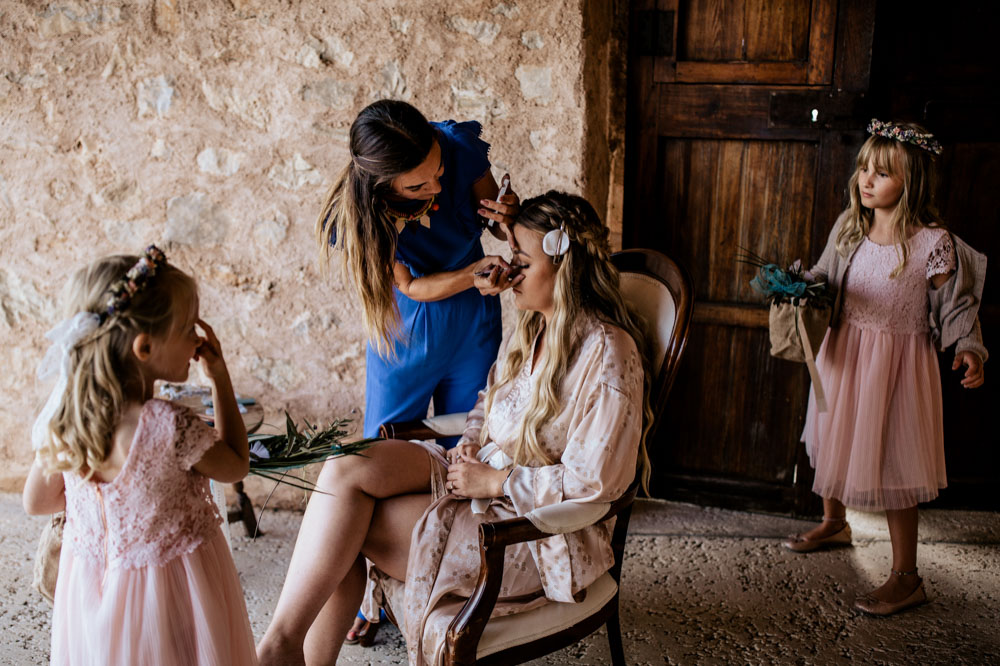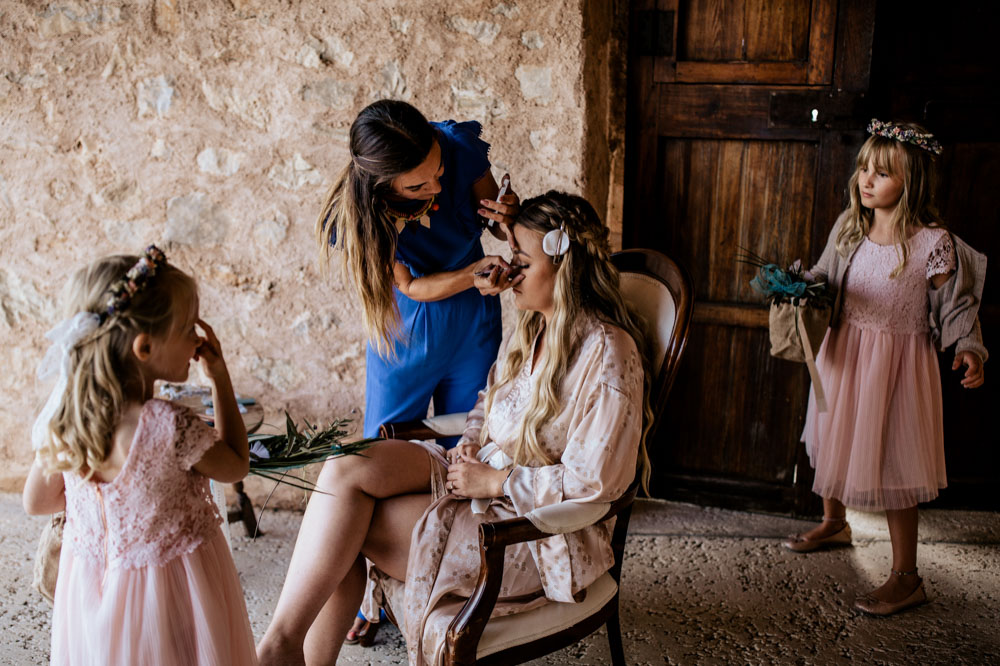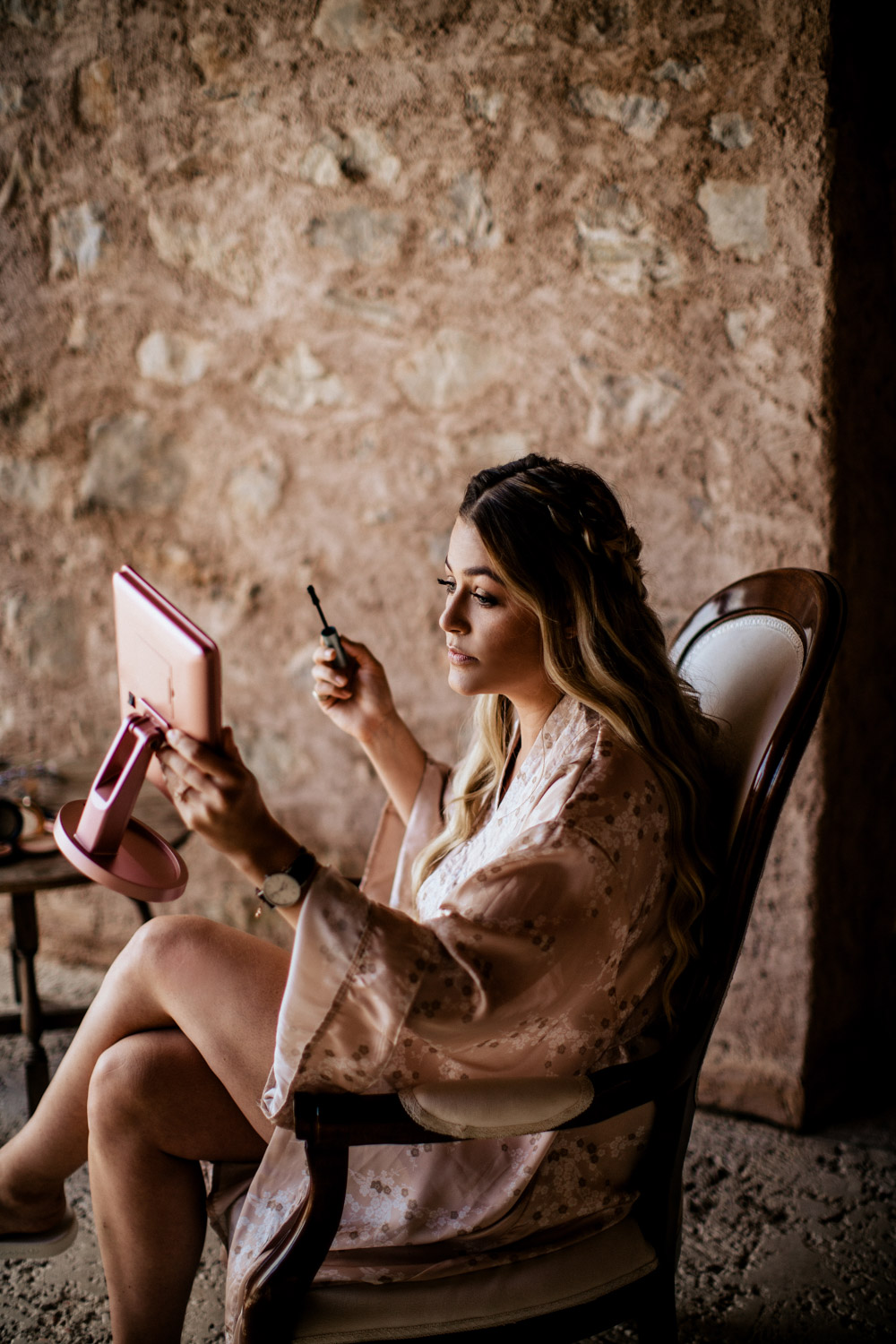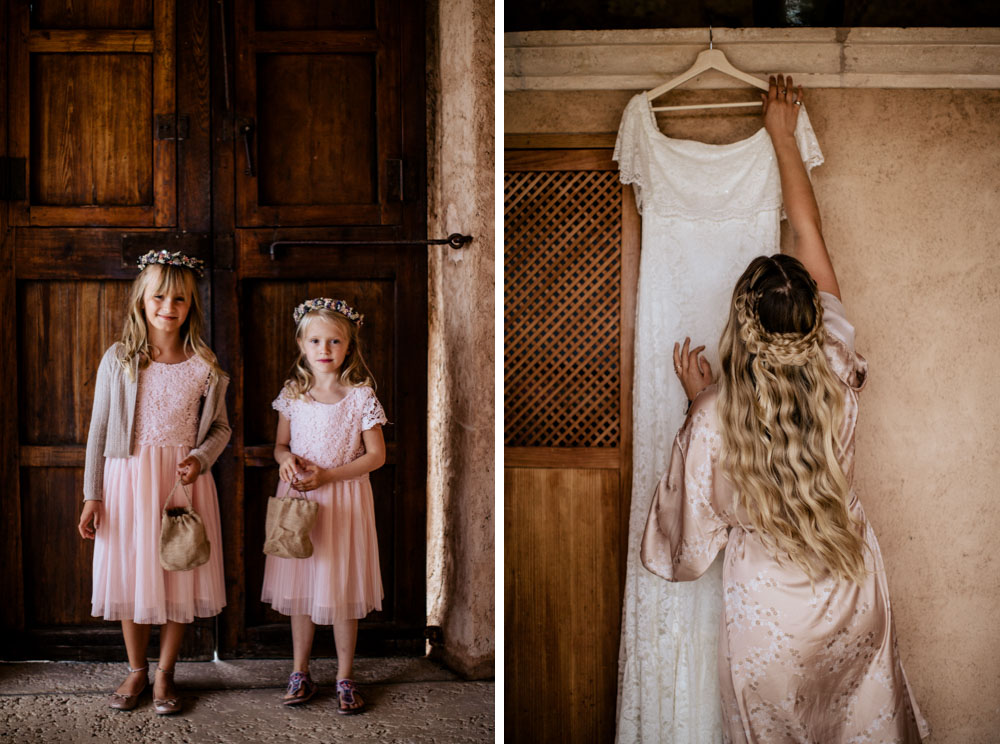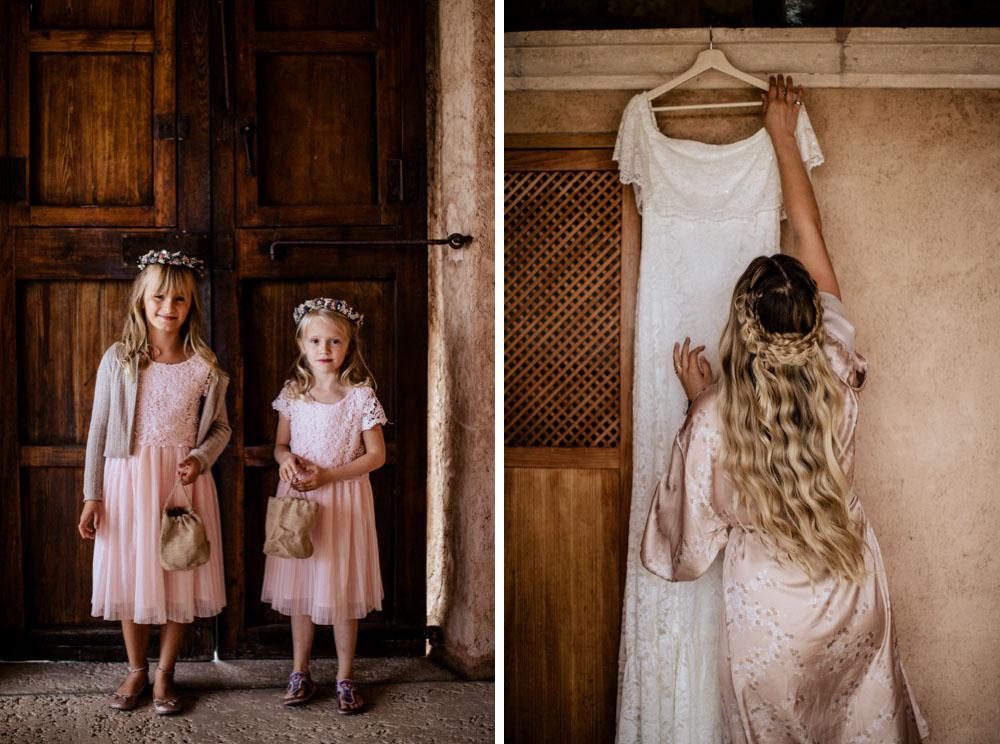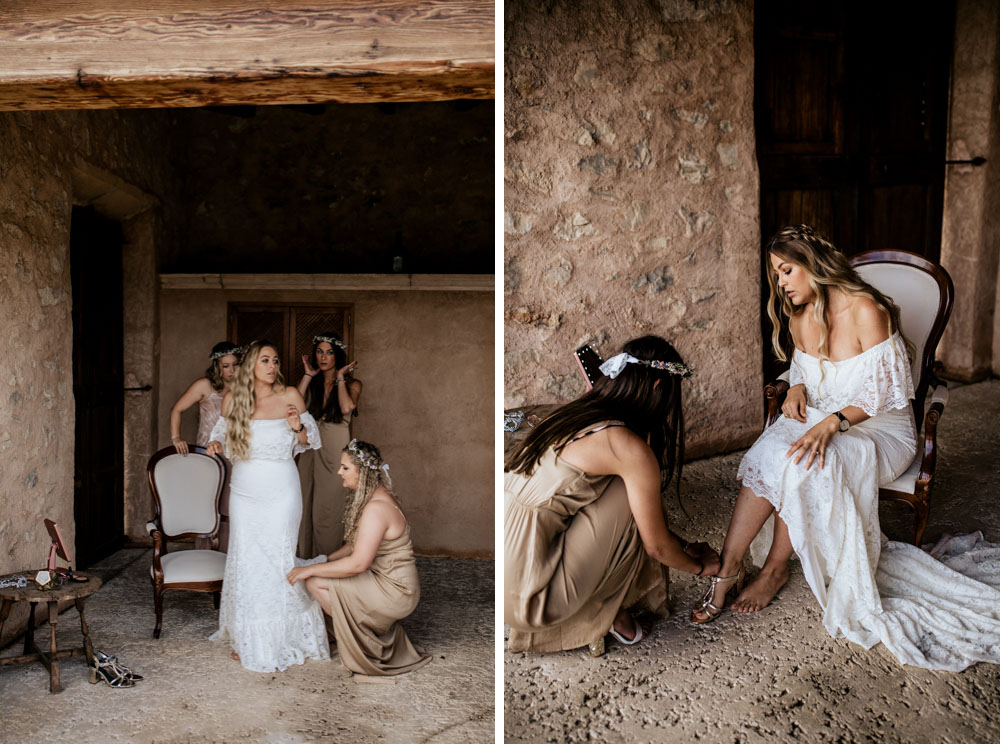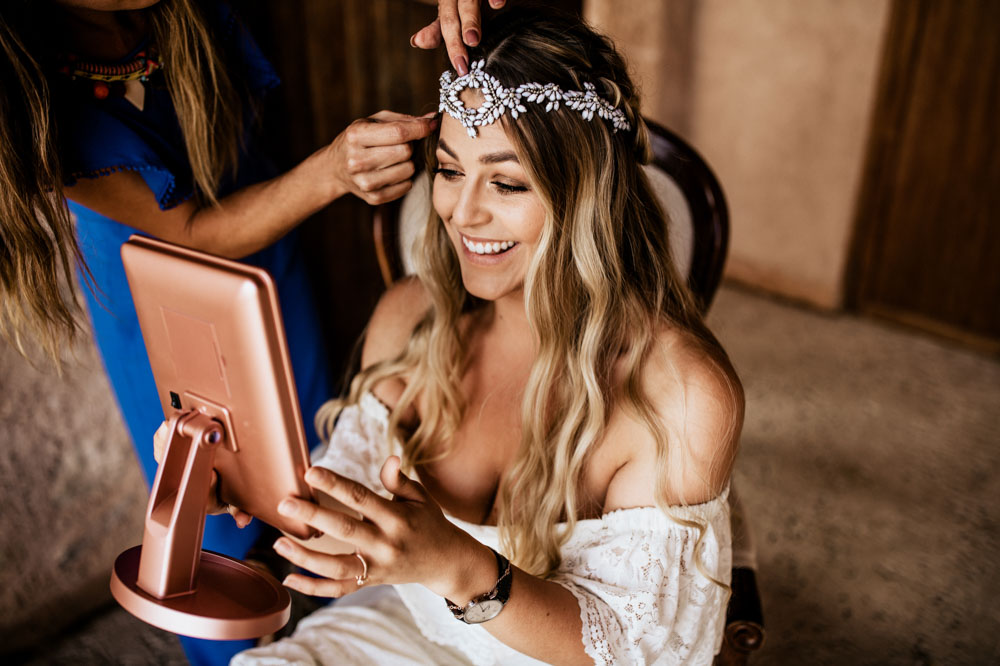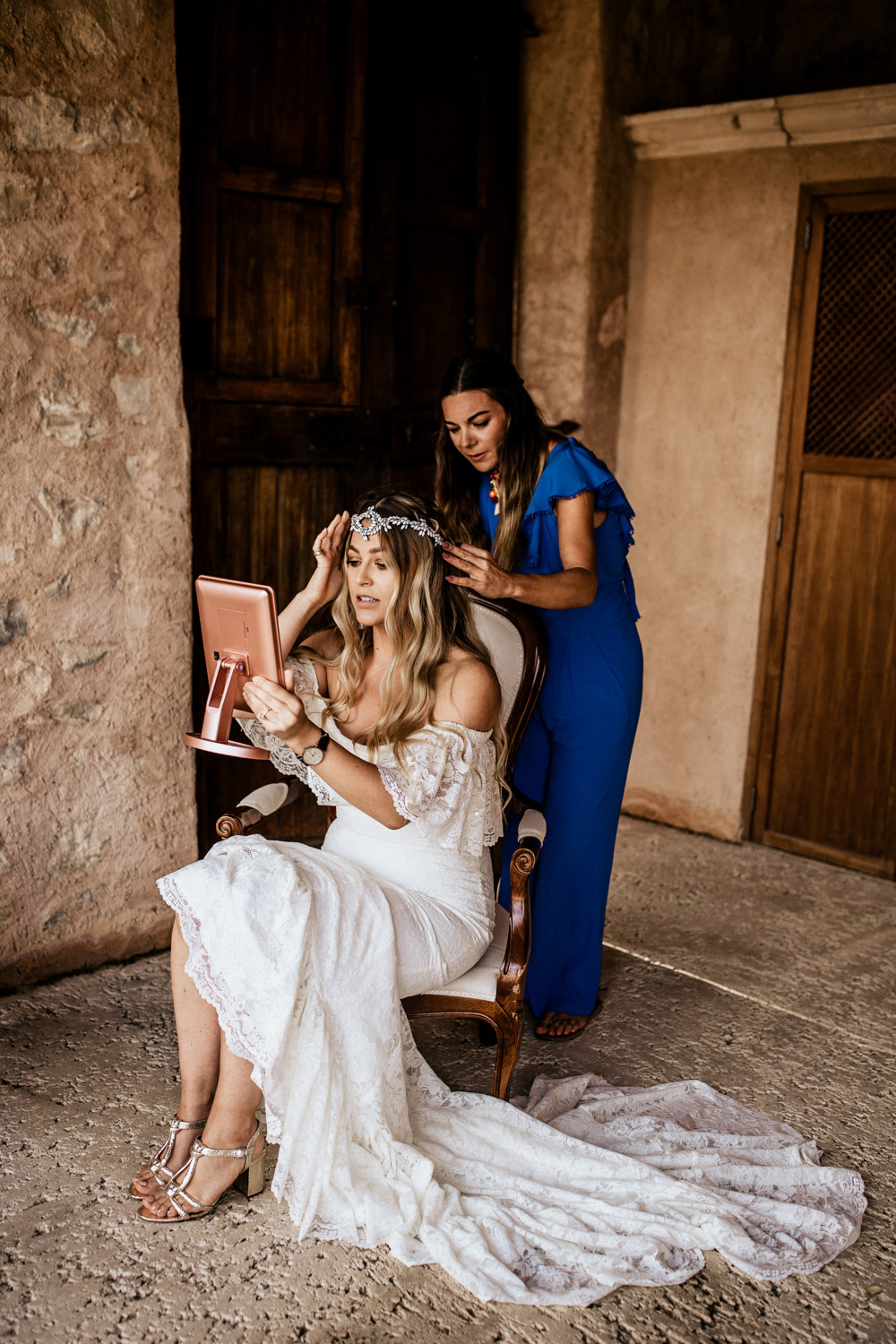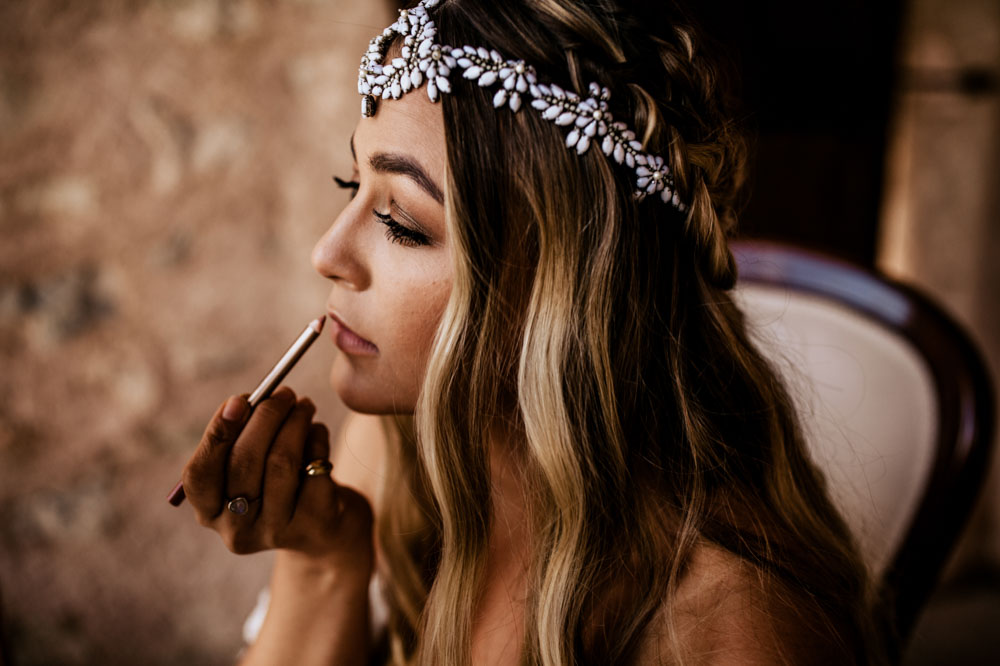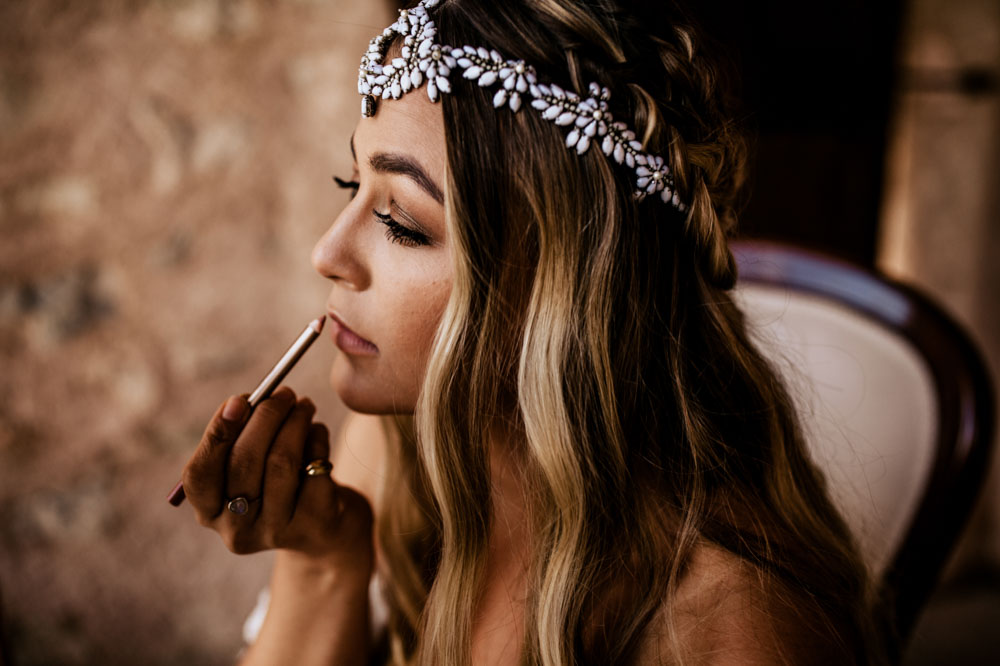 This amazing headpiece from Bo and Luca makes the perfect boho princess look <3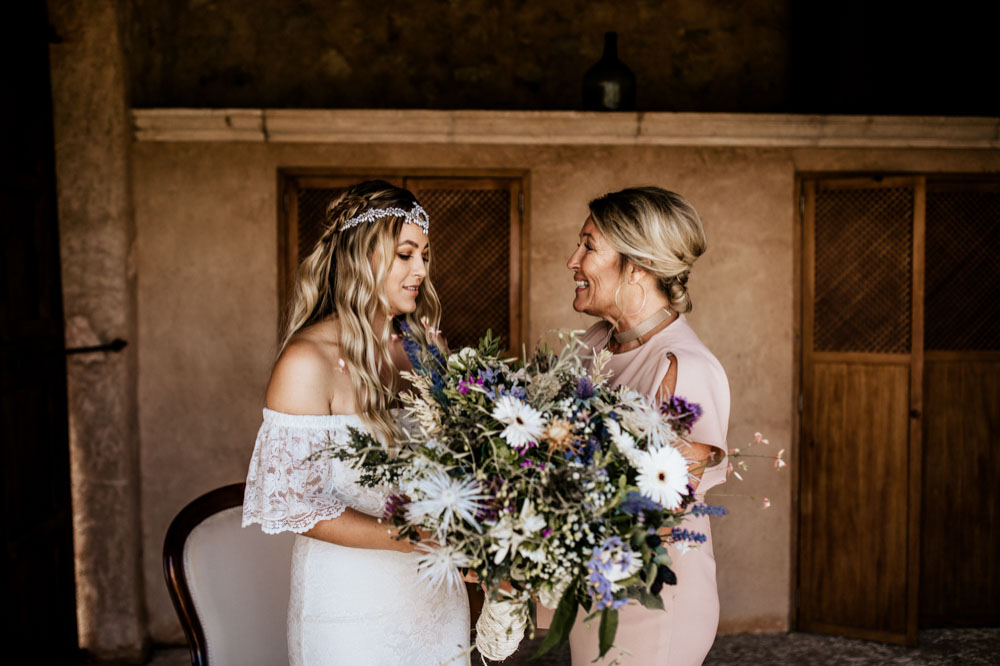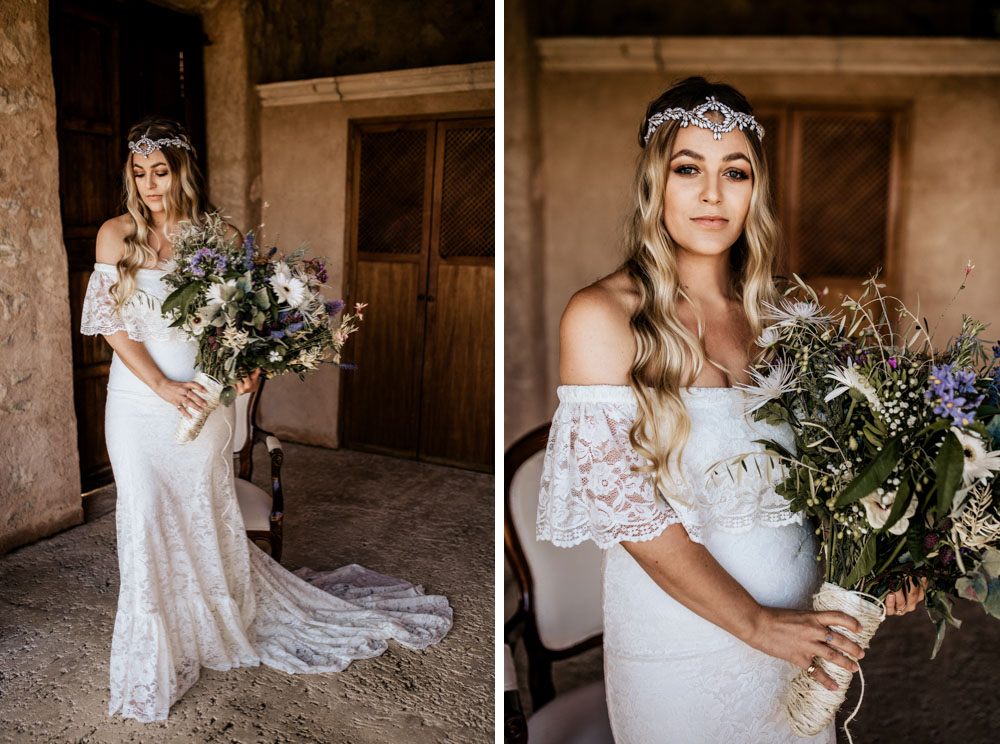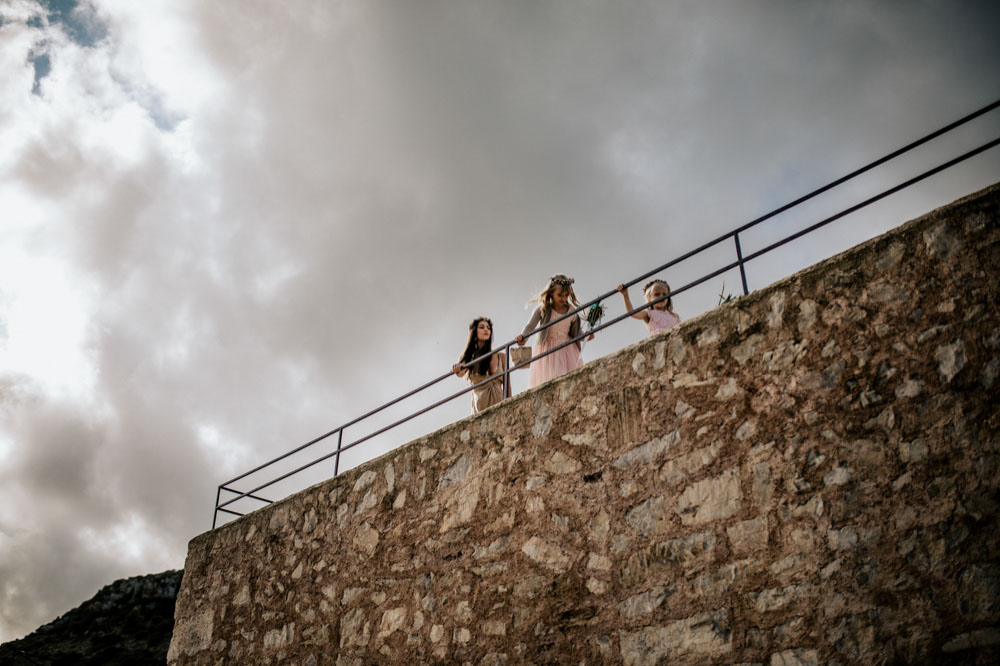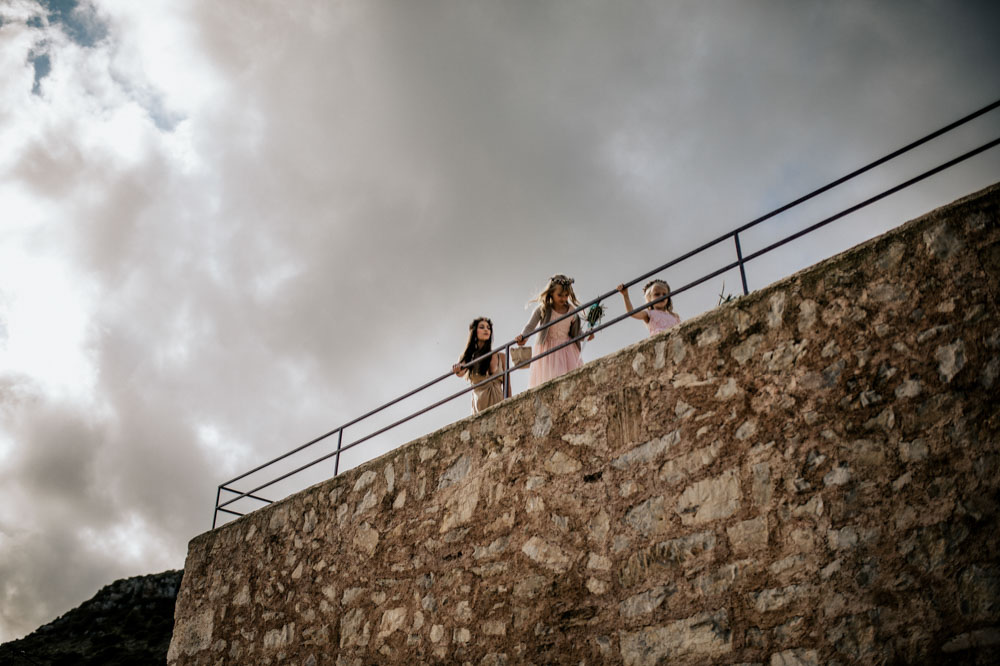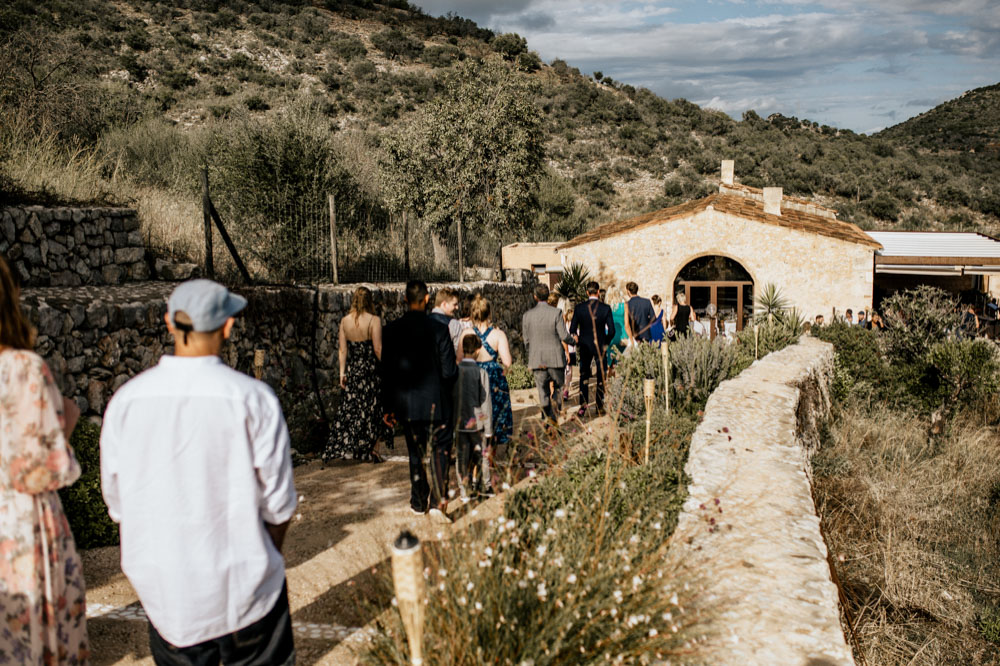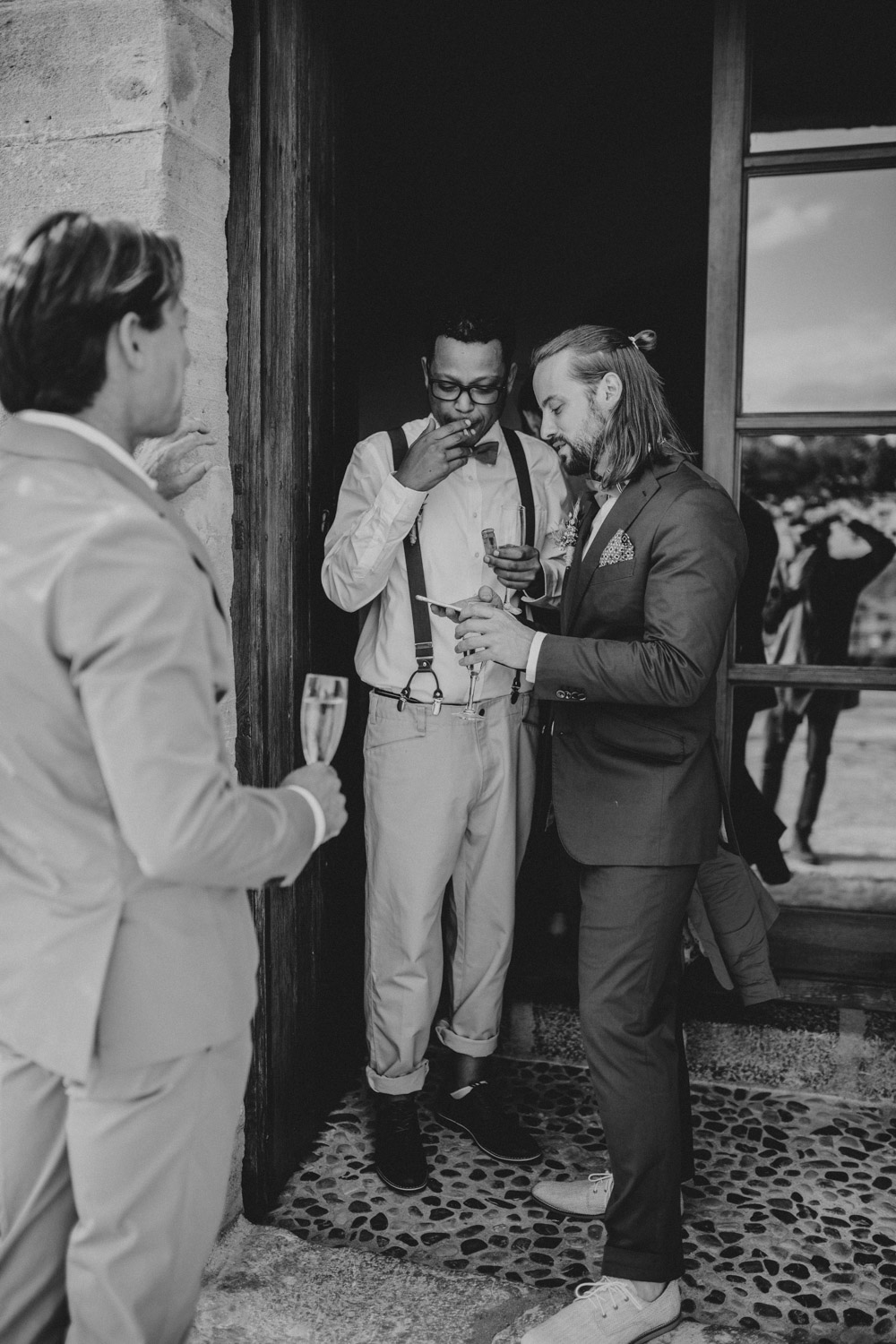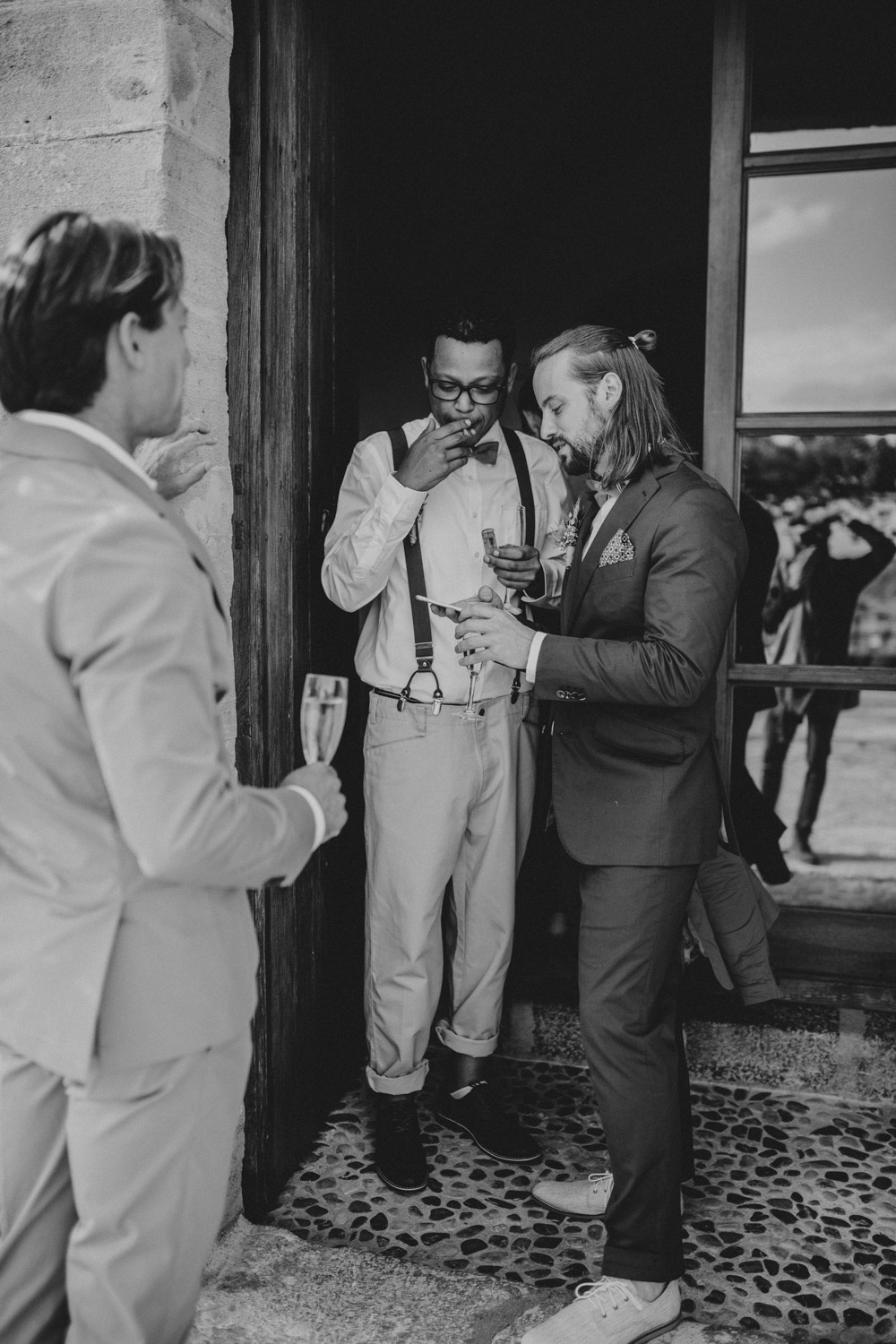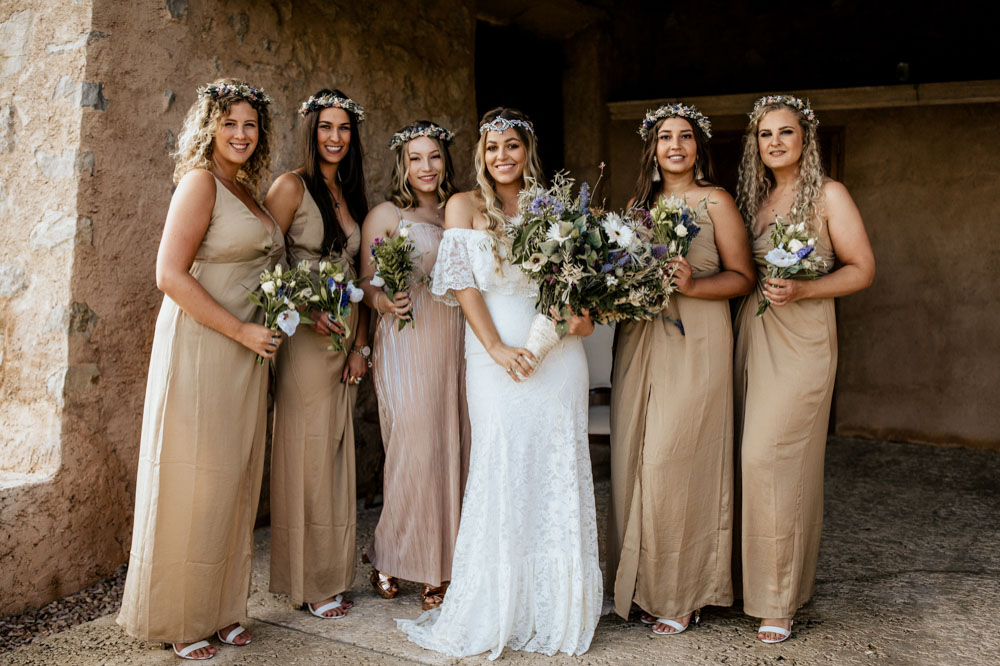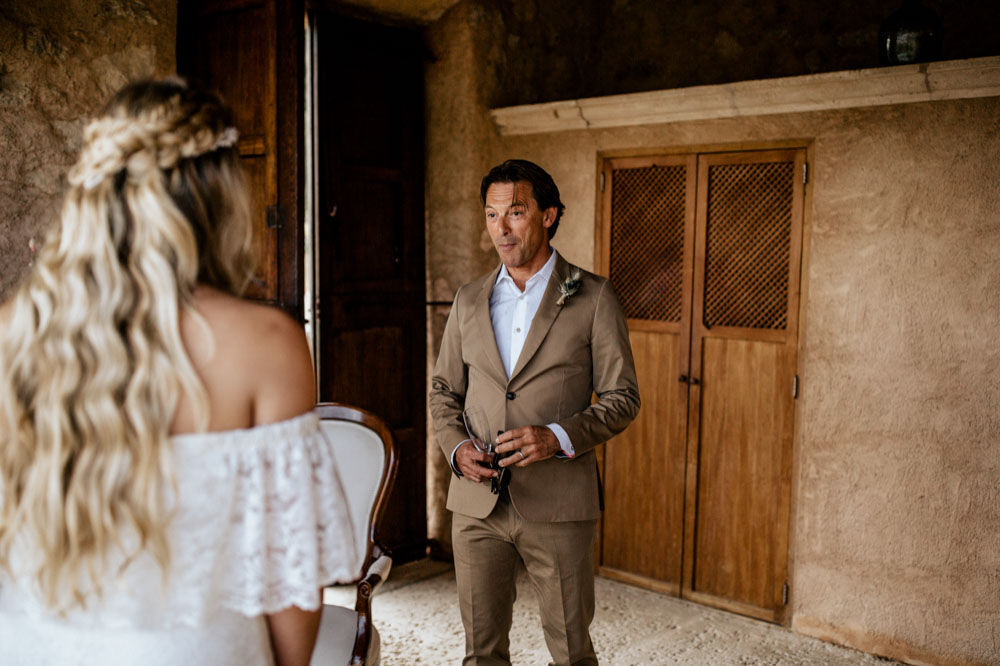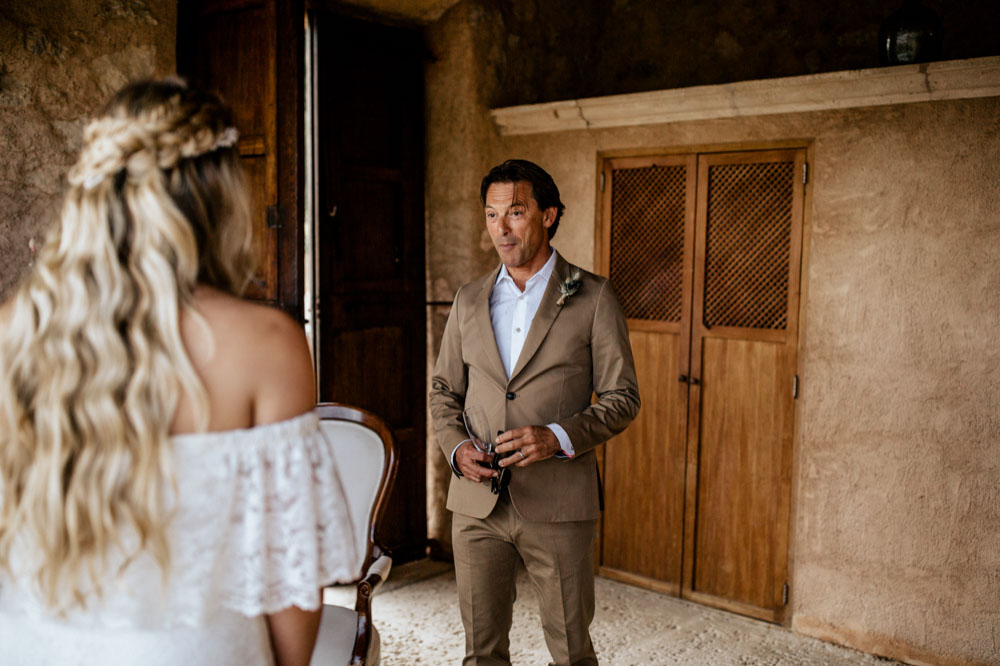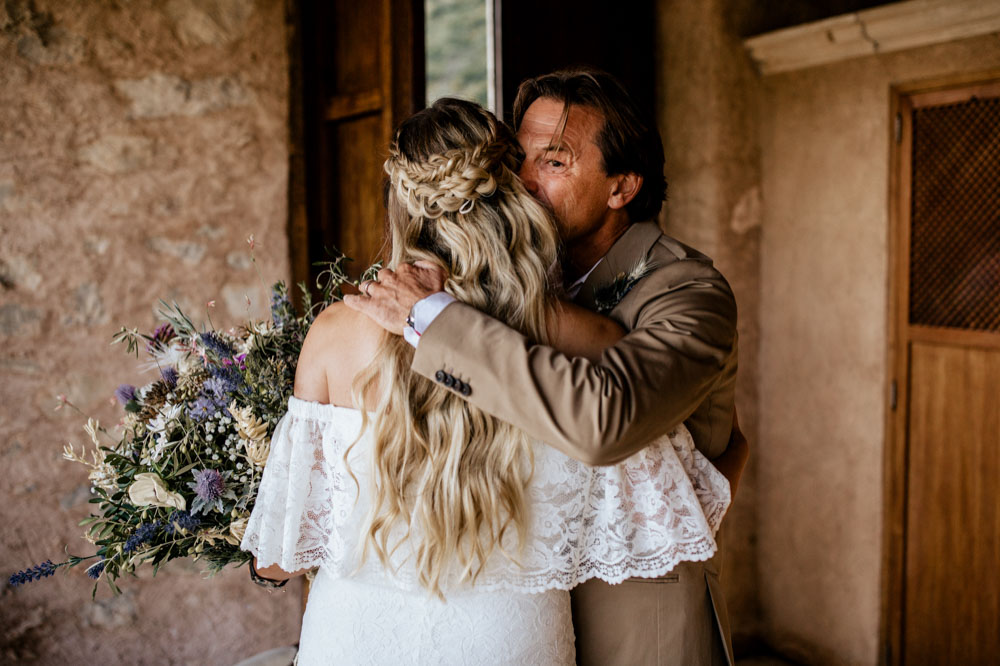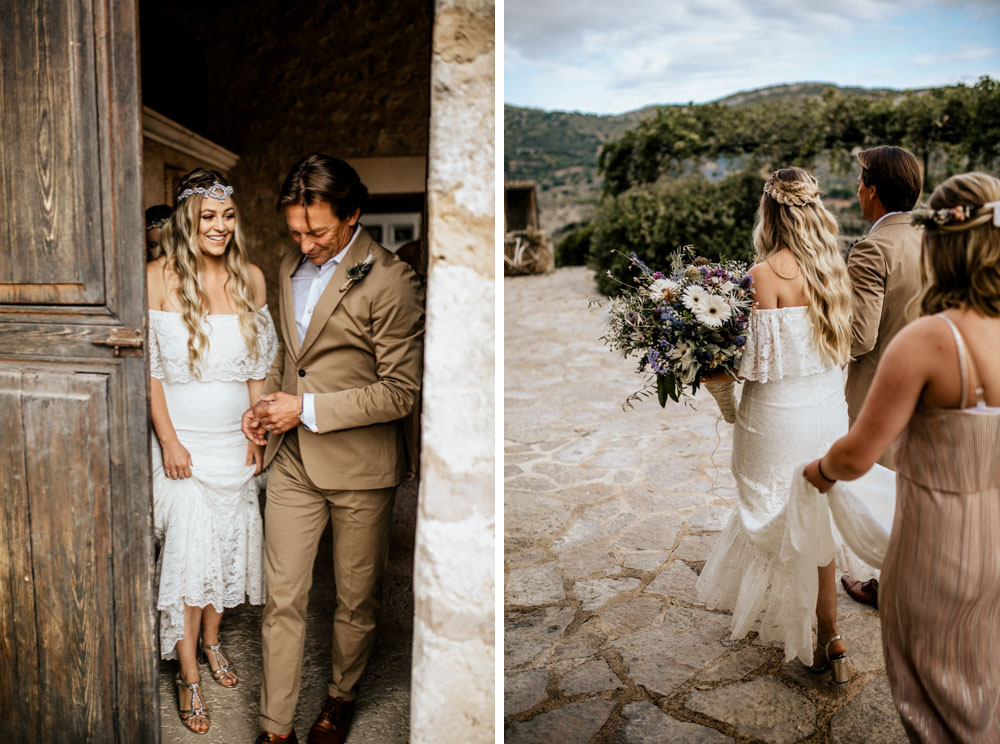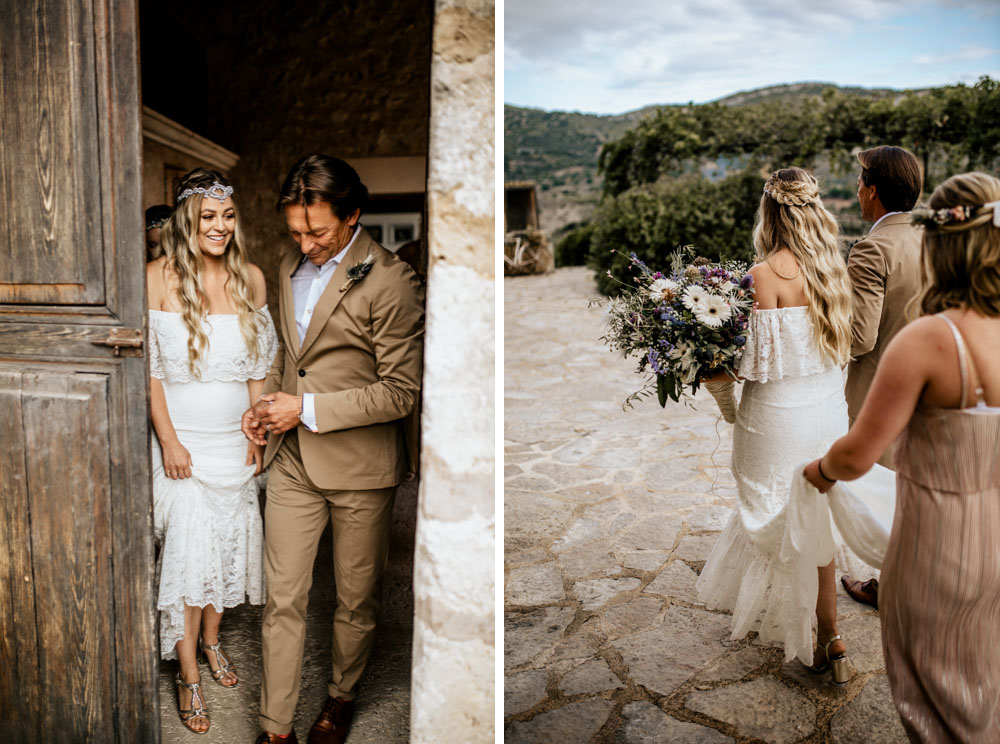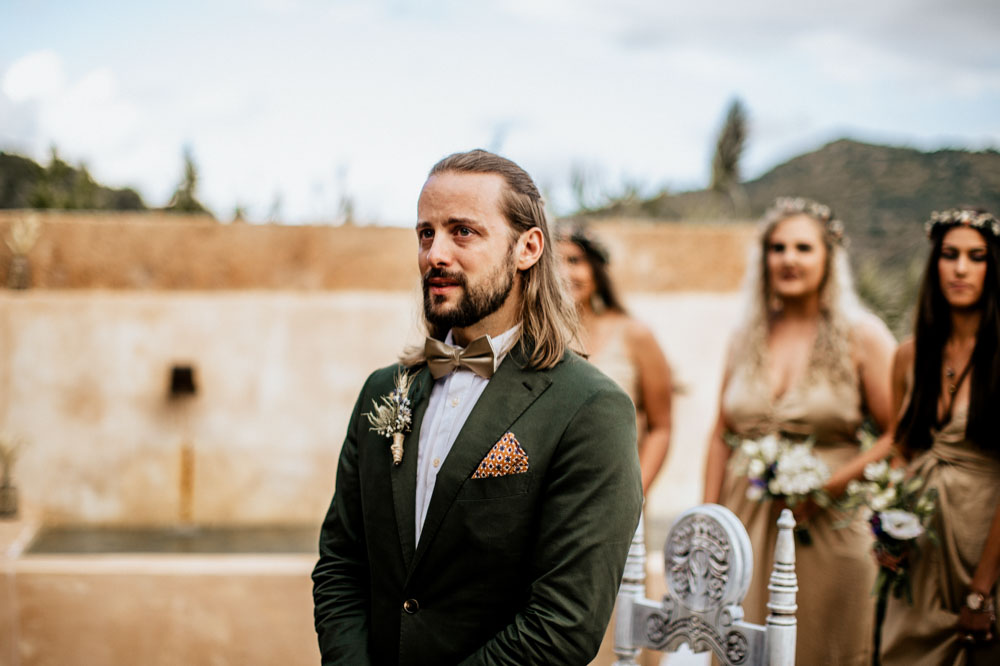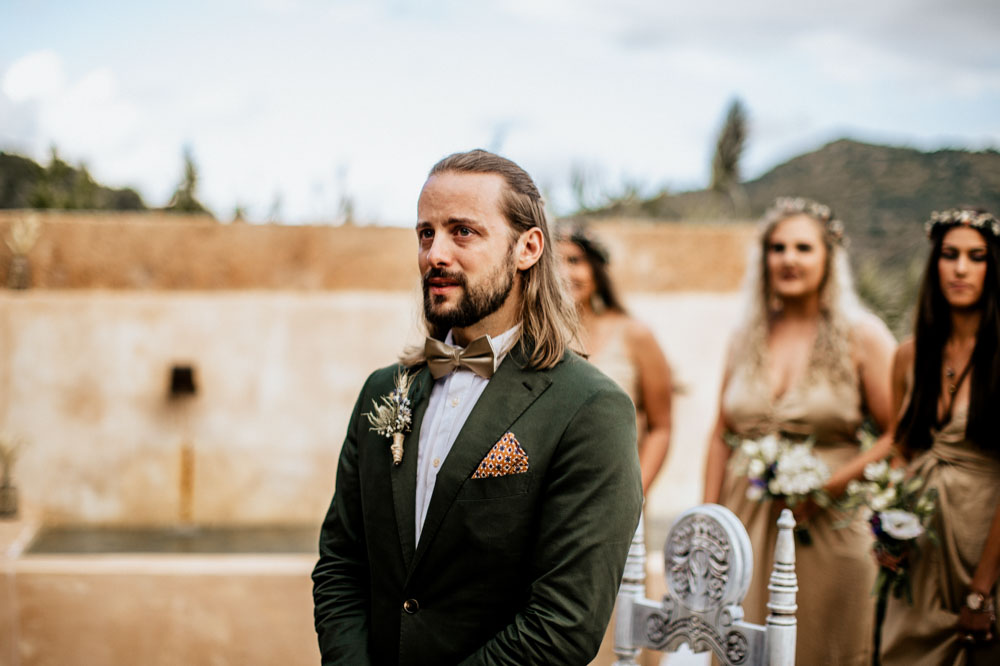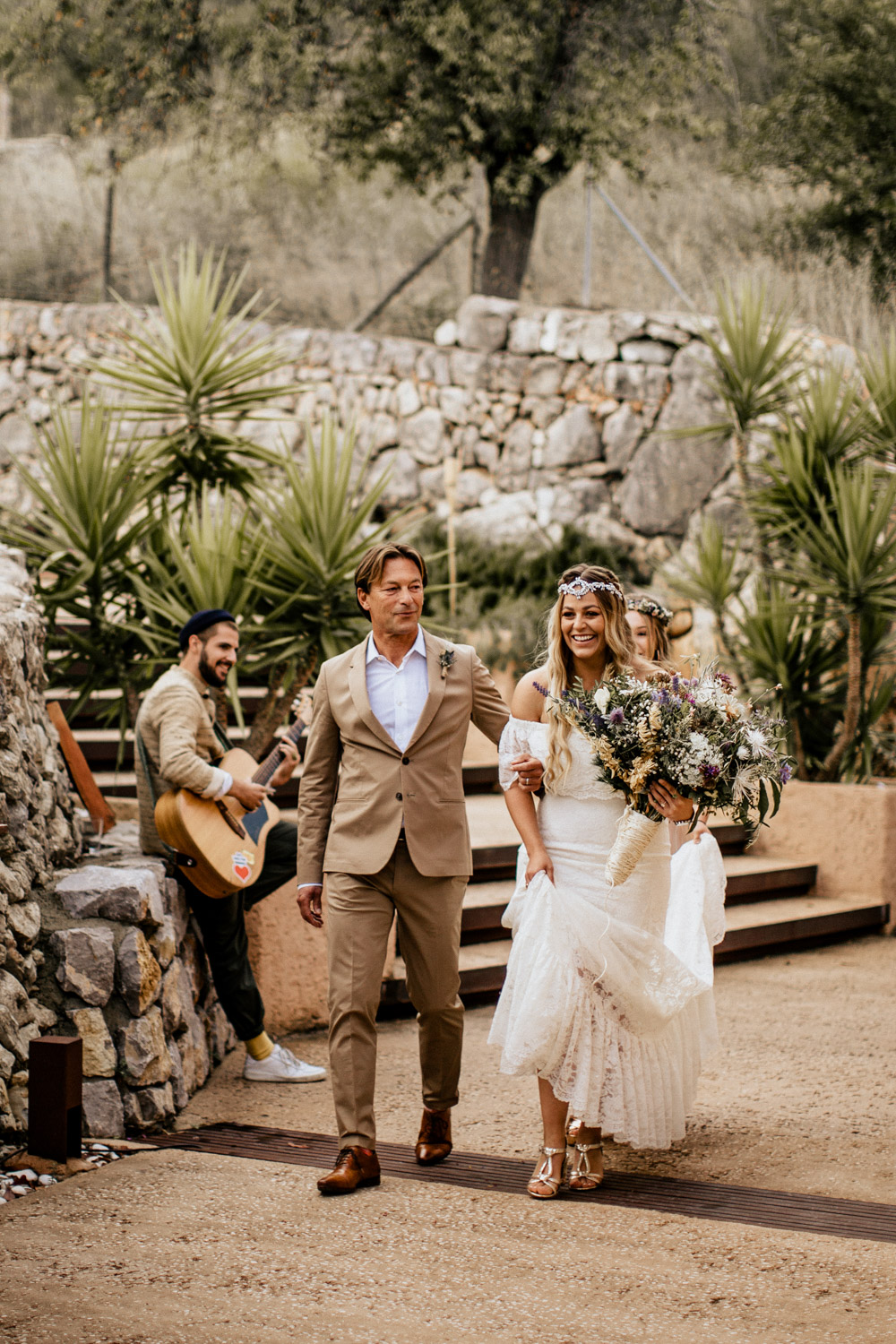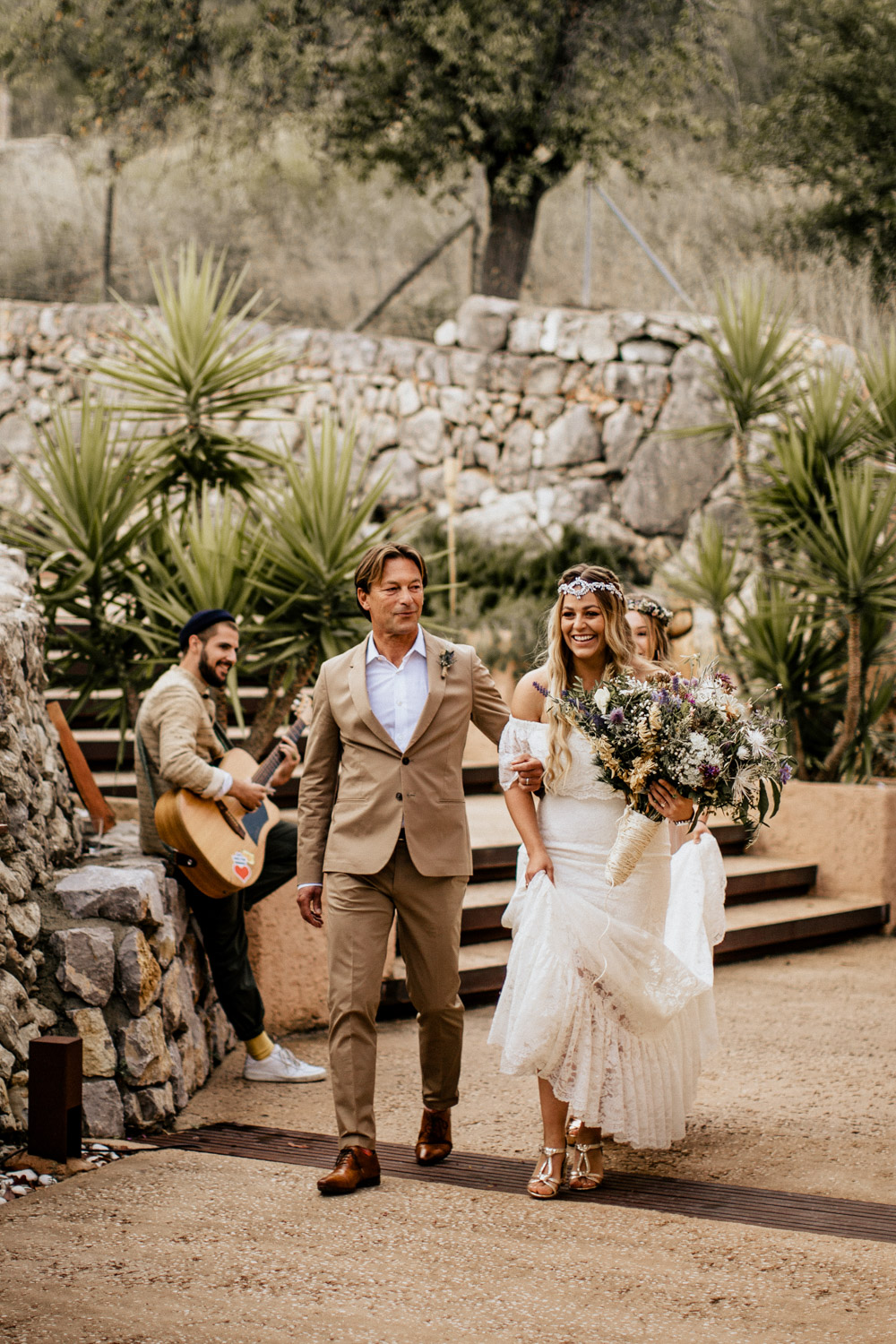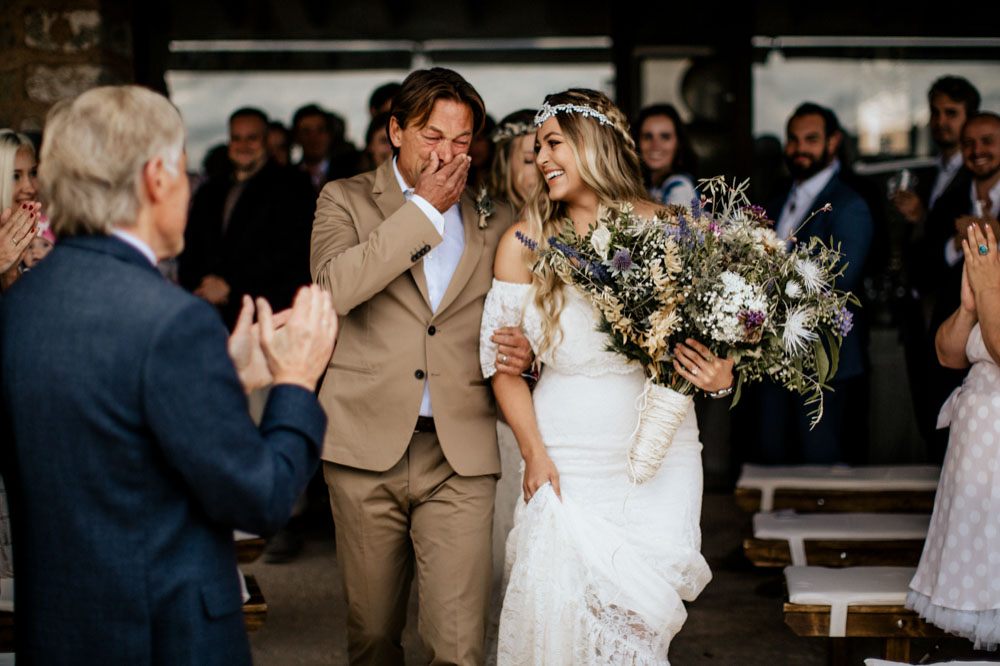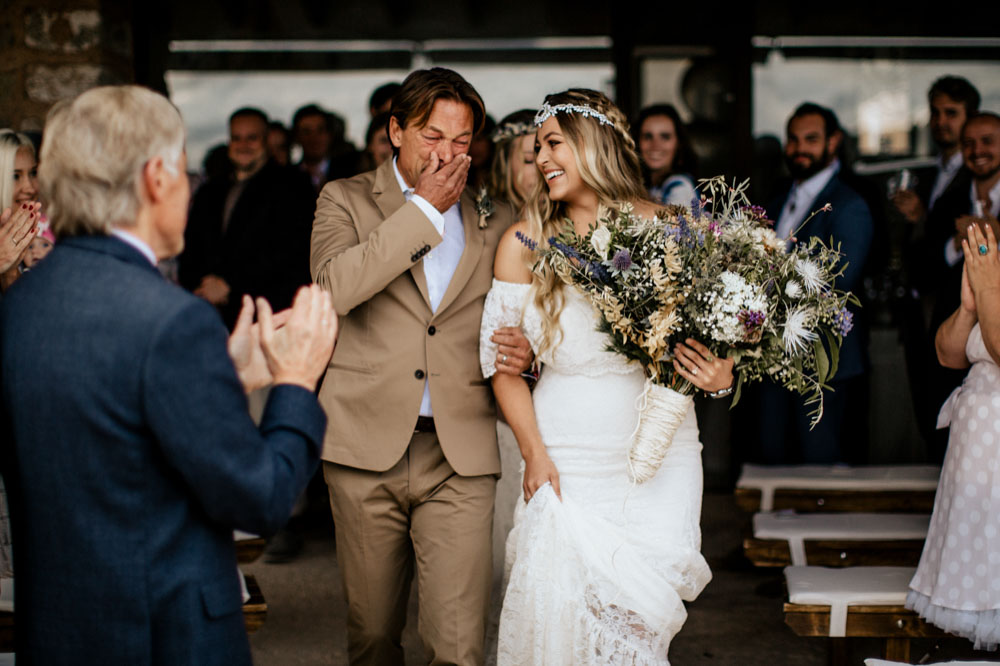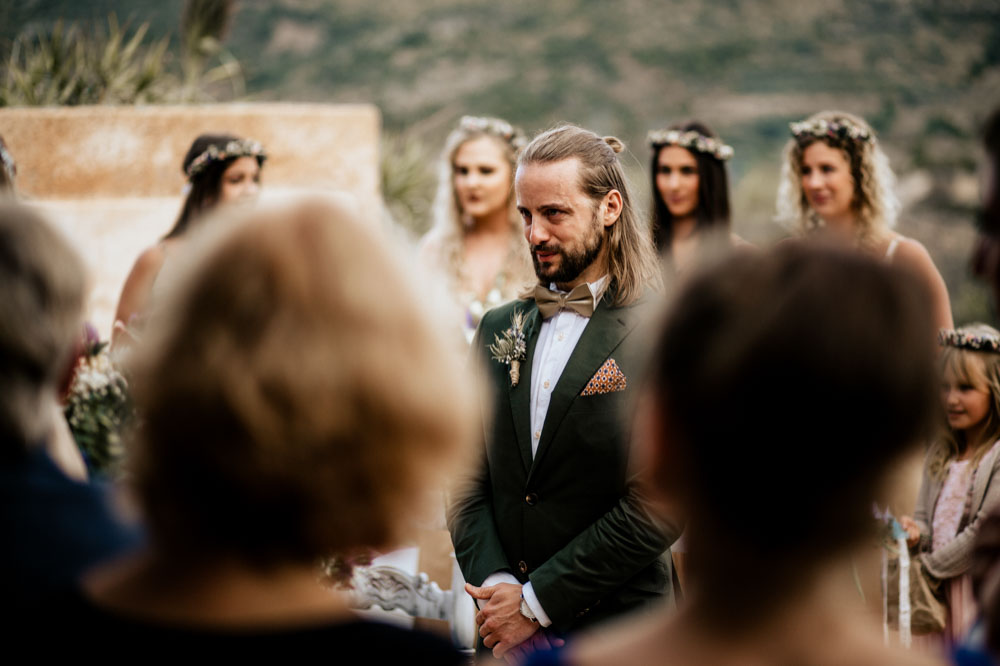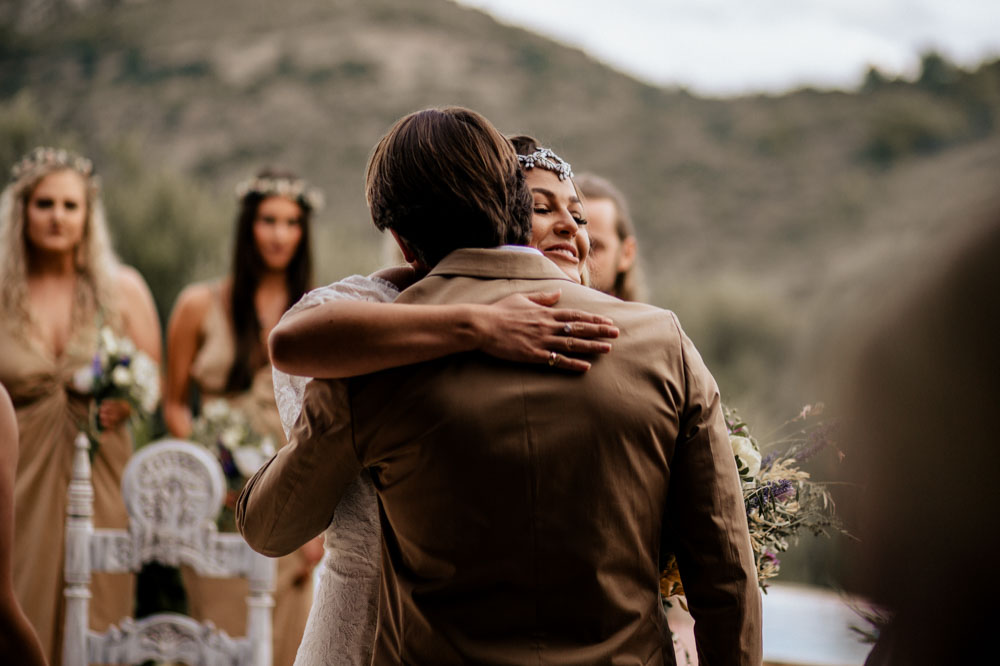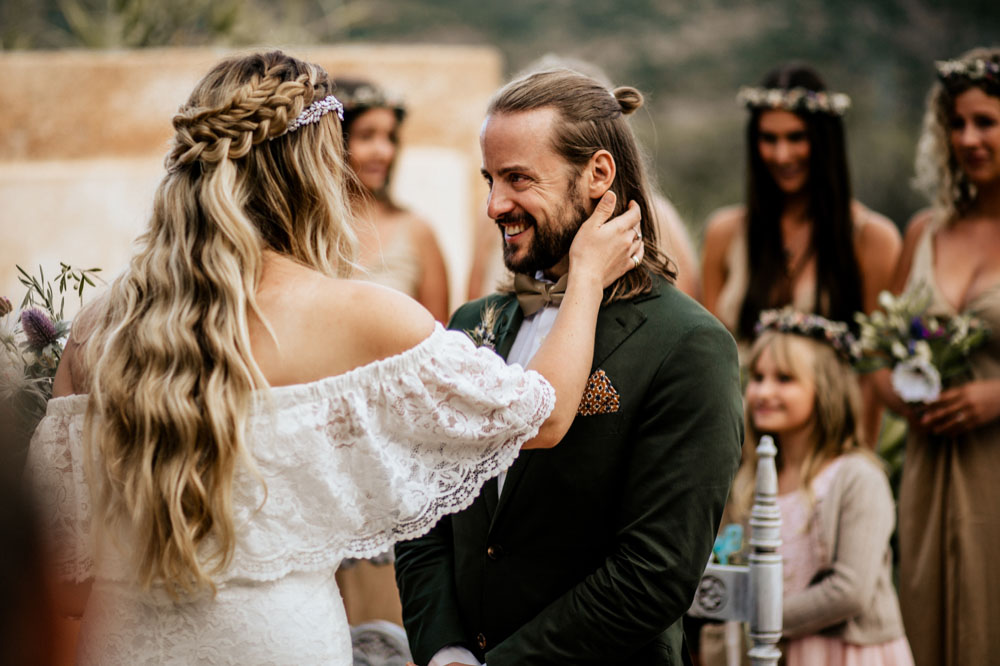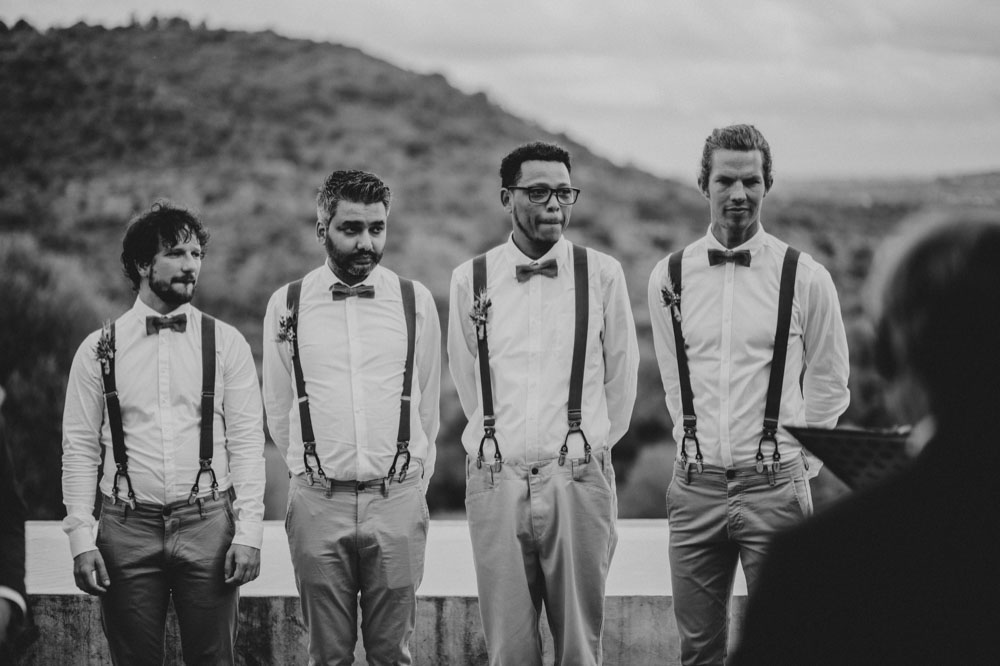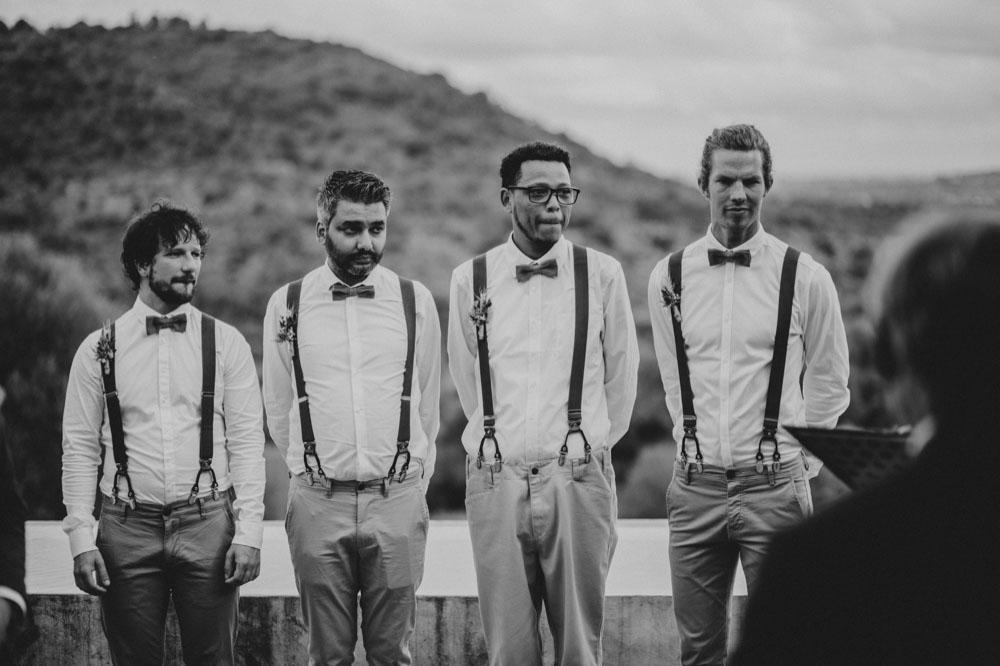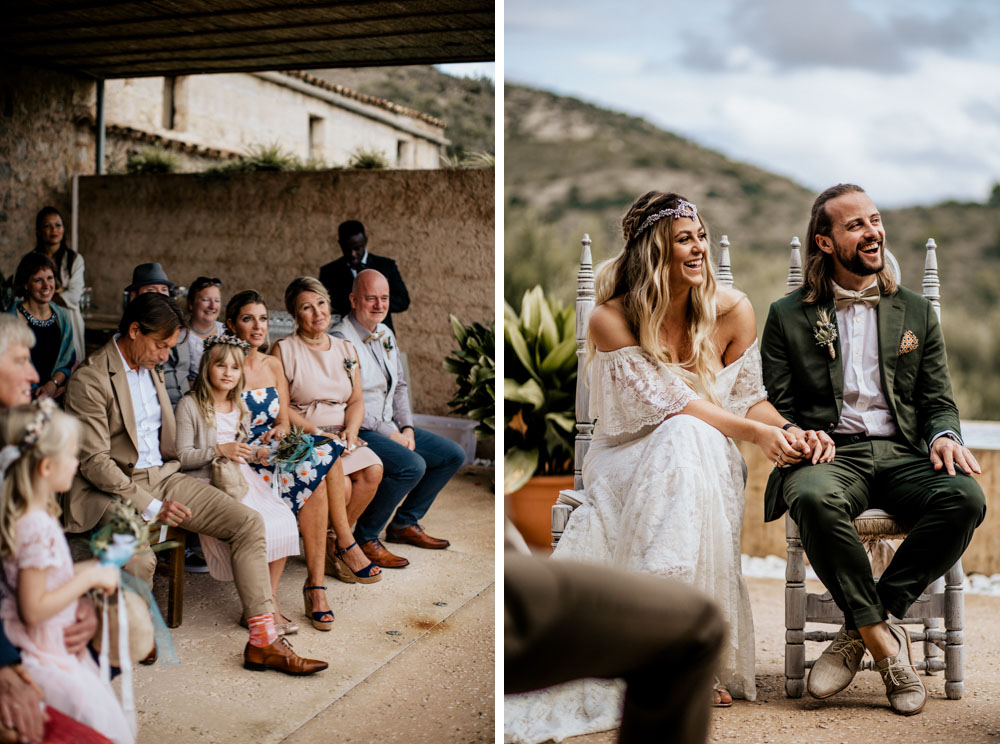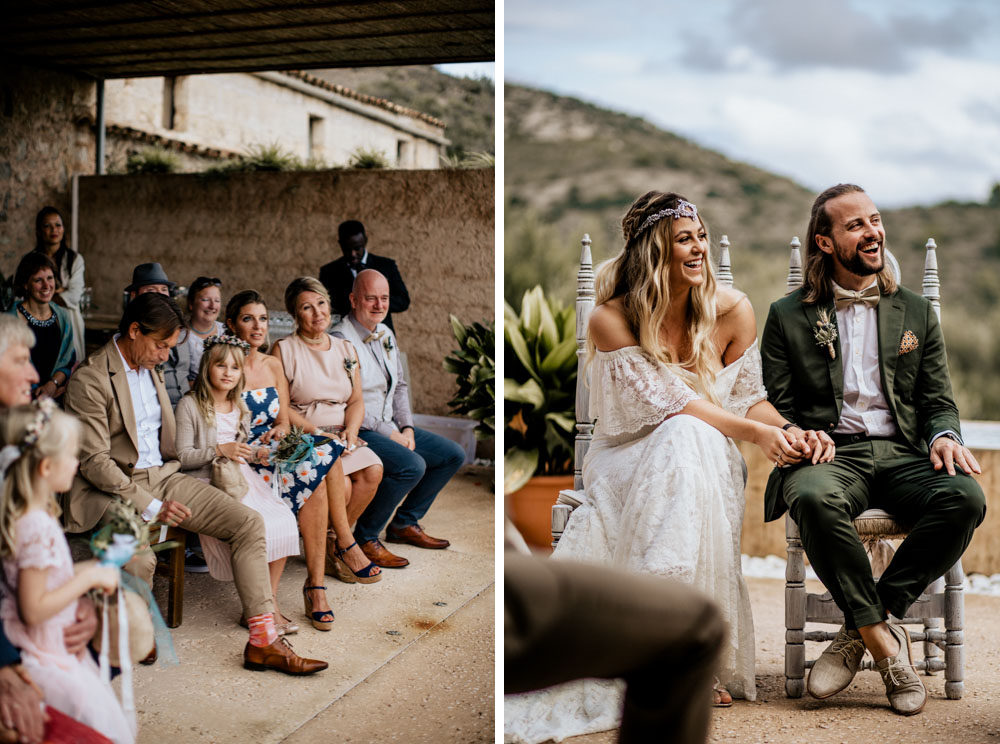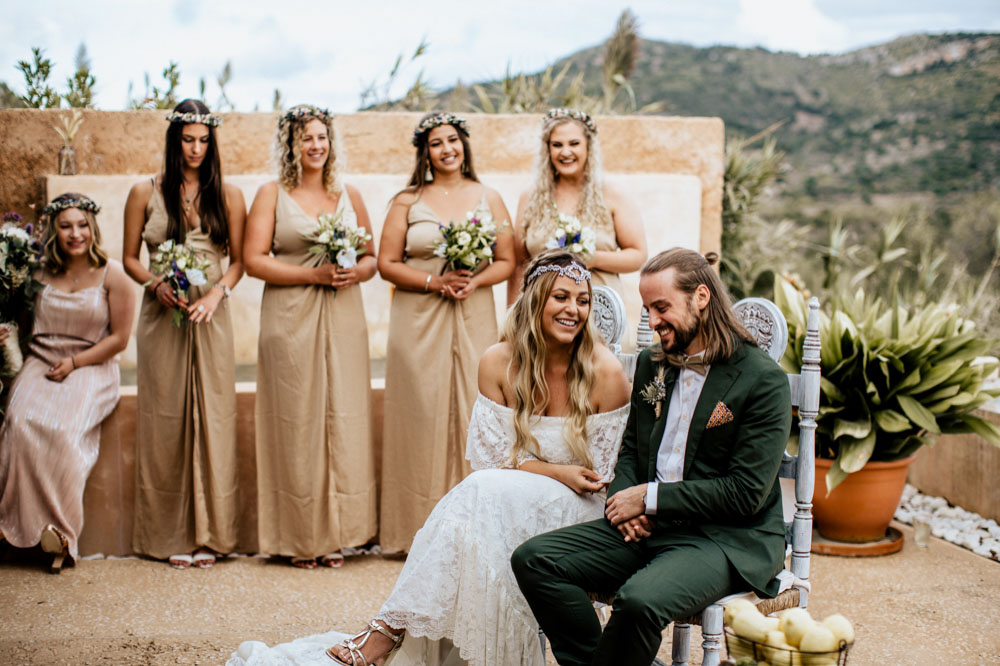 The ceremony was packed full with emotions.. we're so grateful that we were allowed to become a part of all this.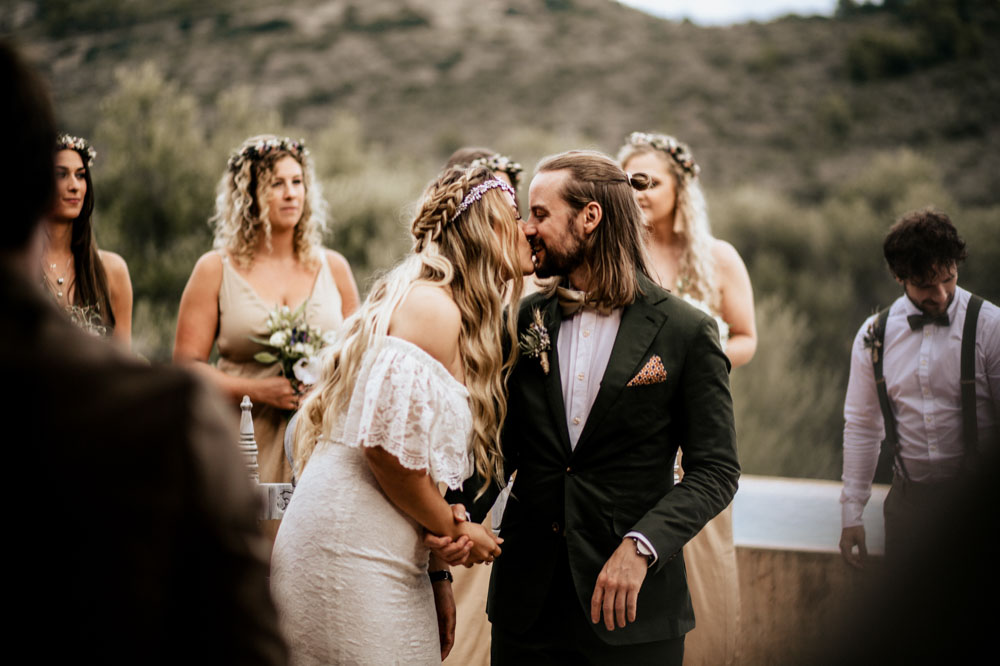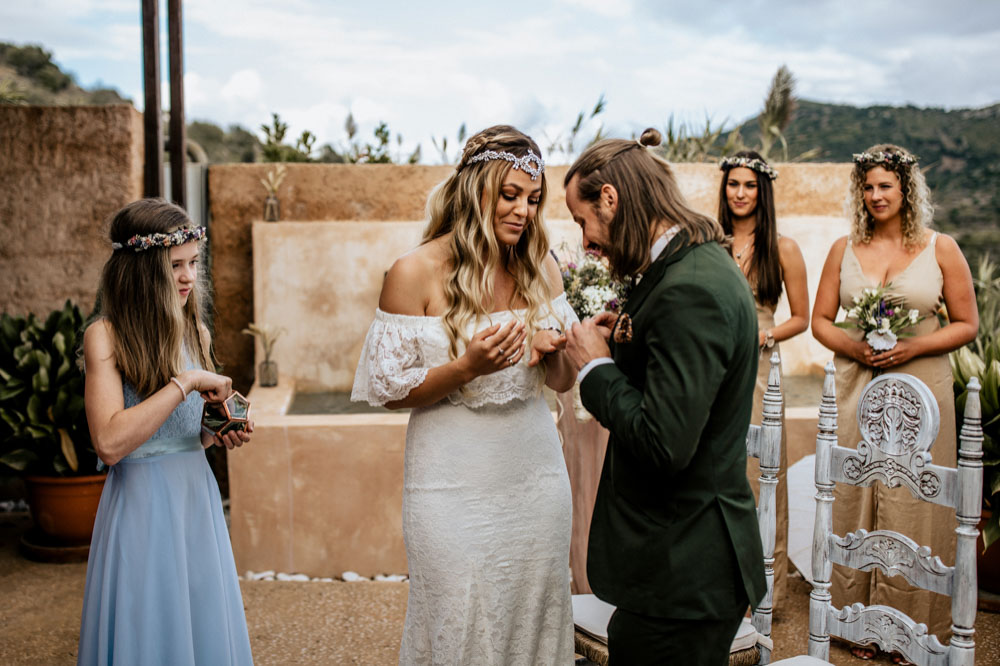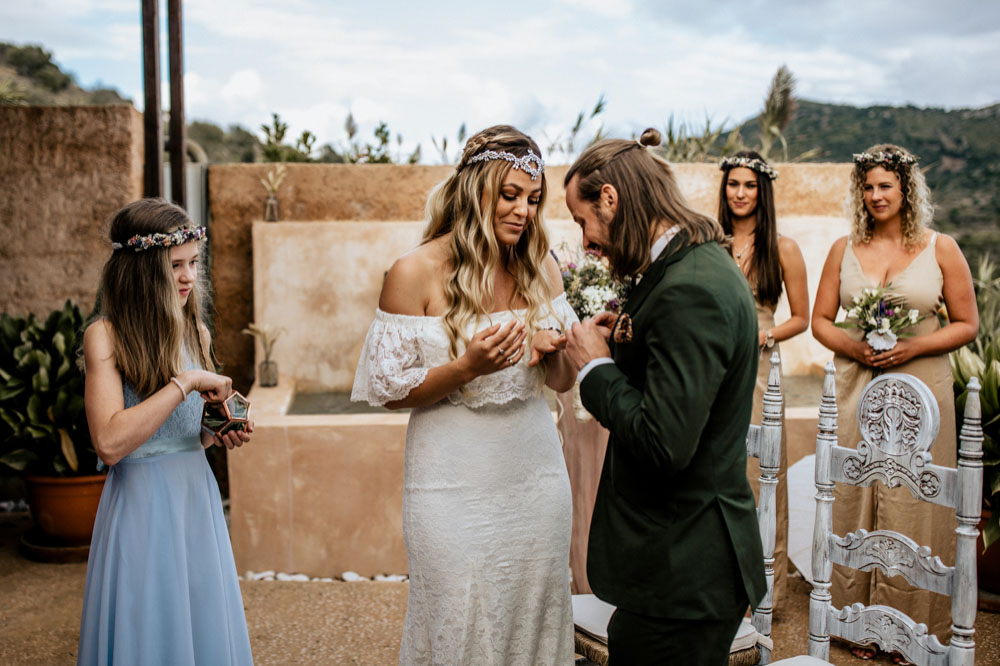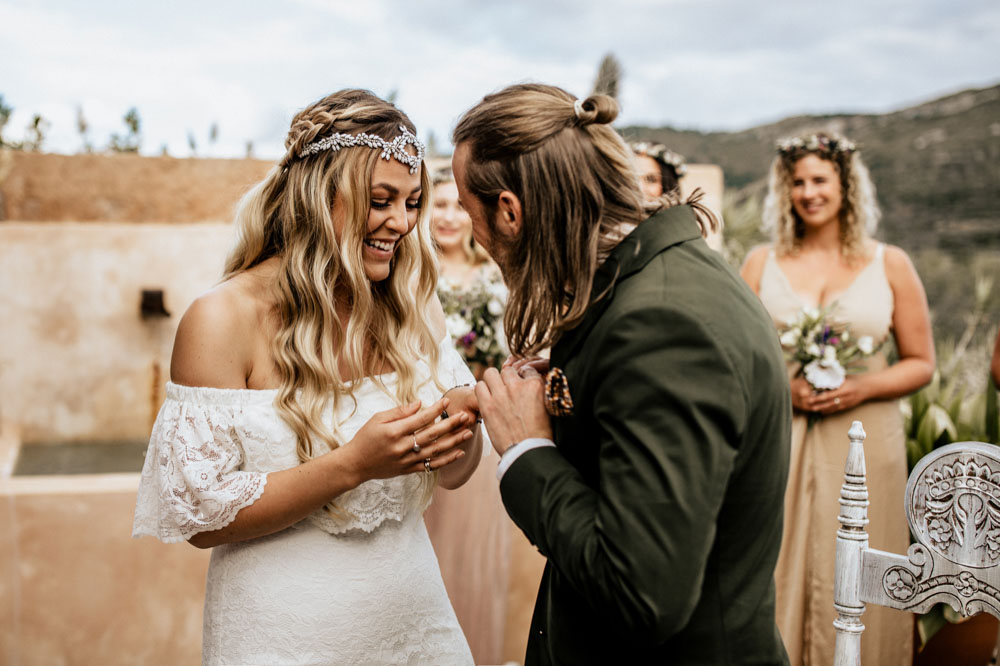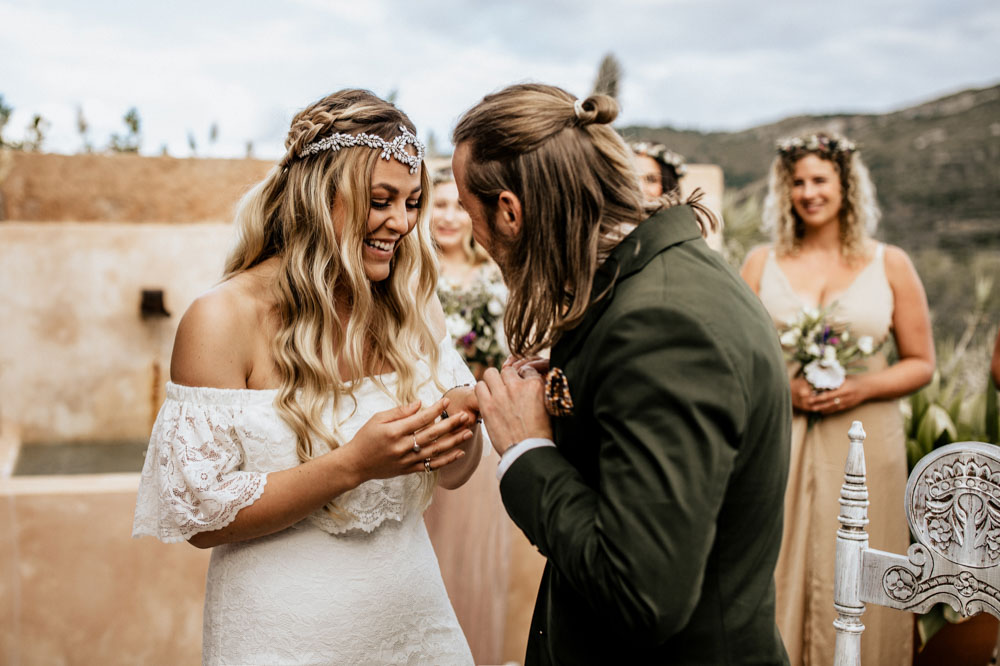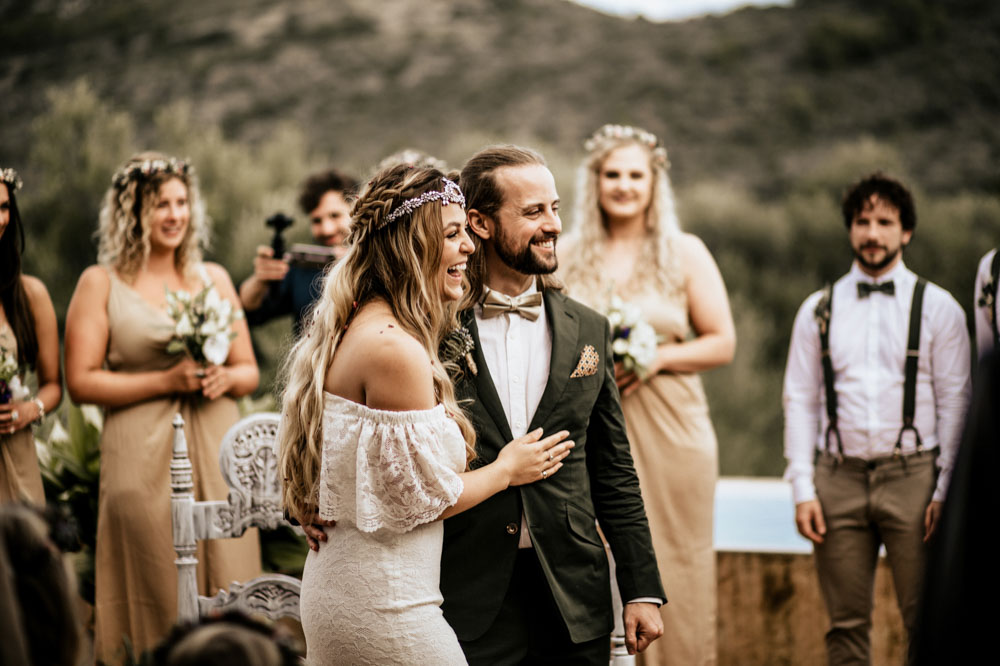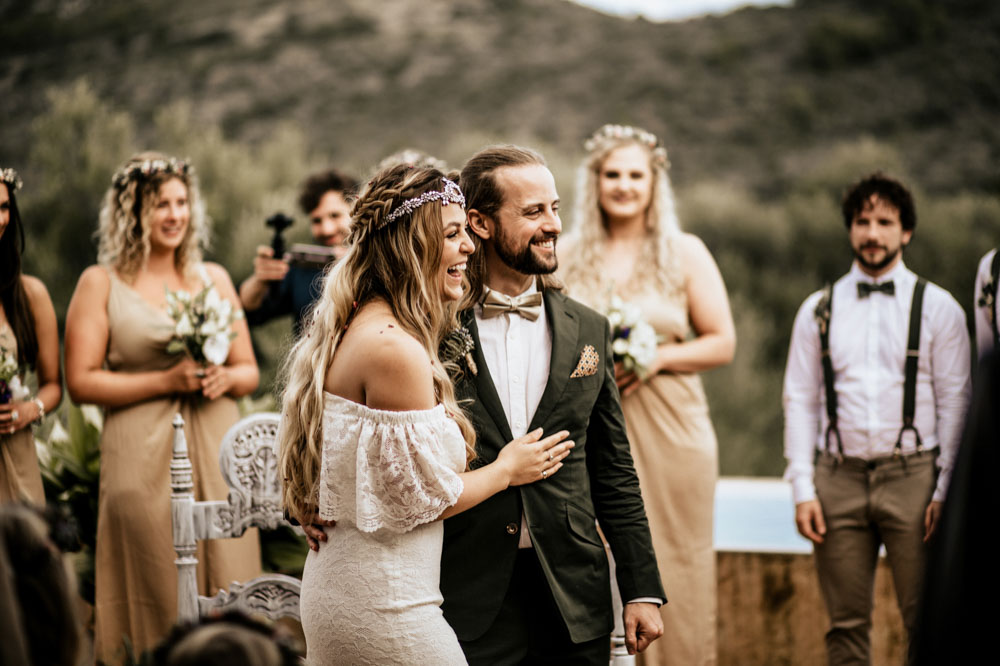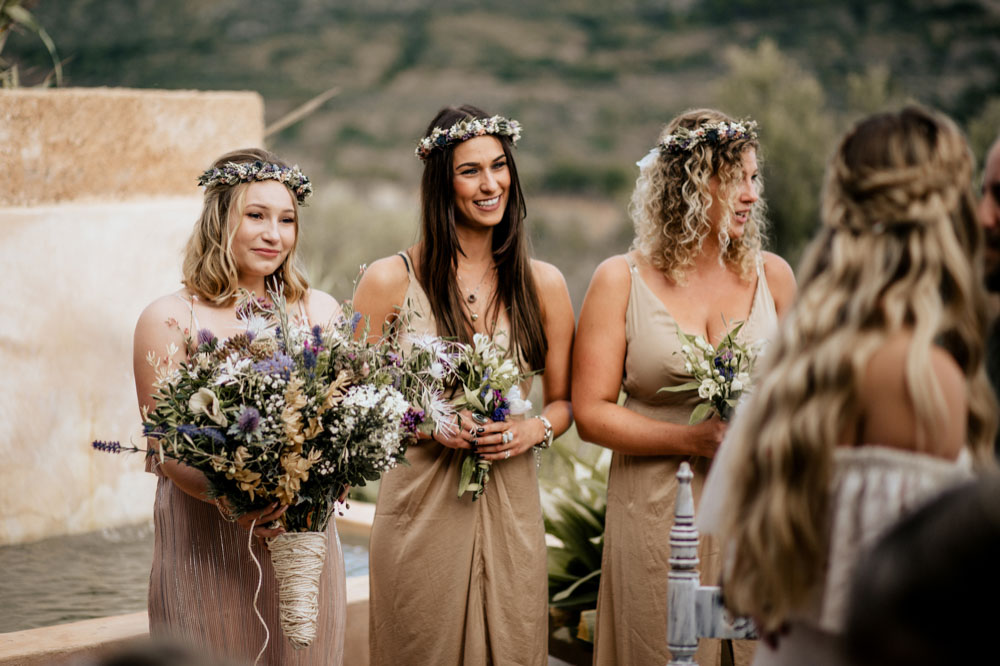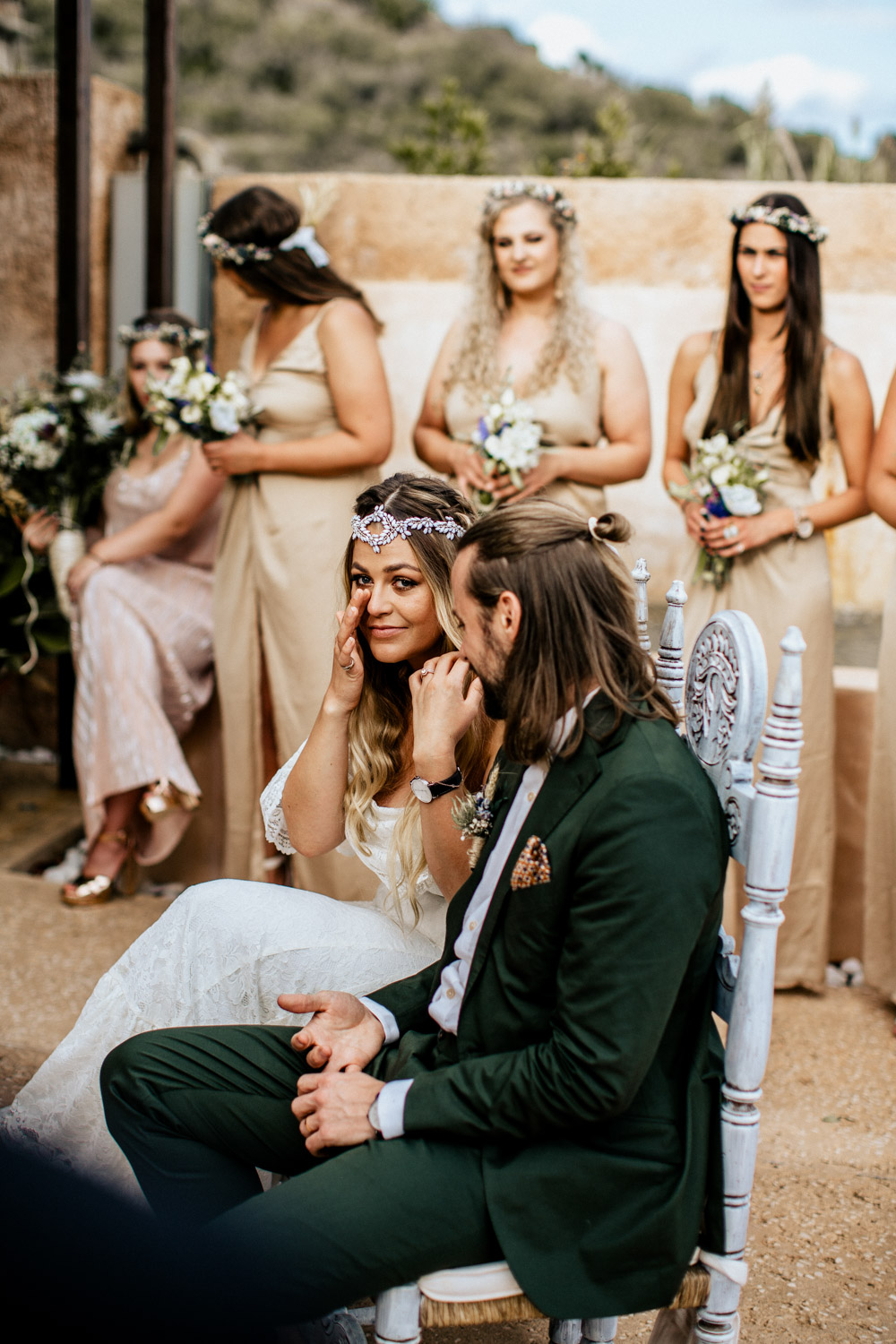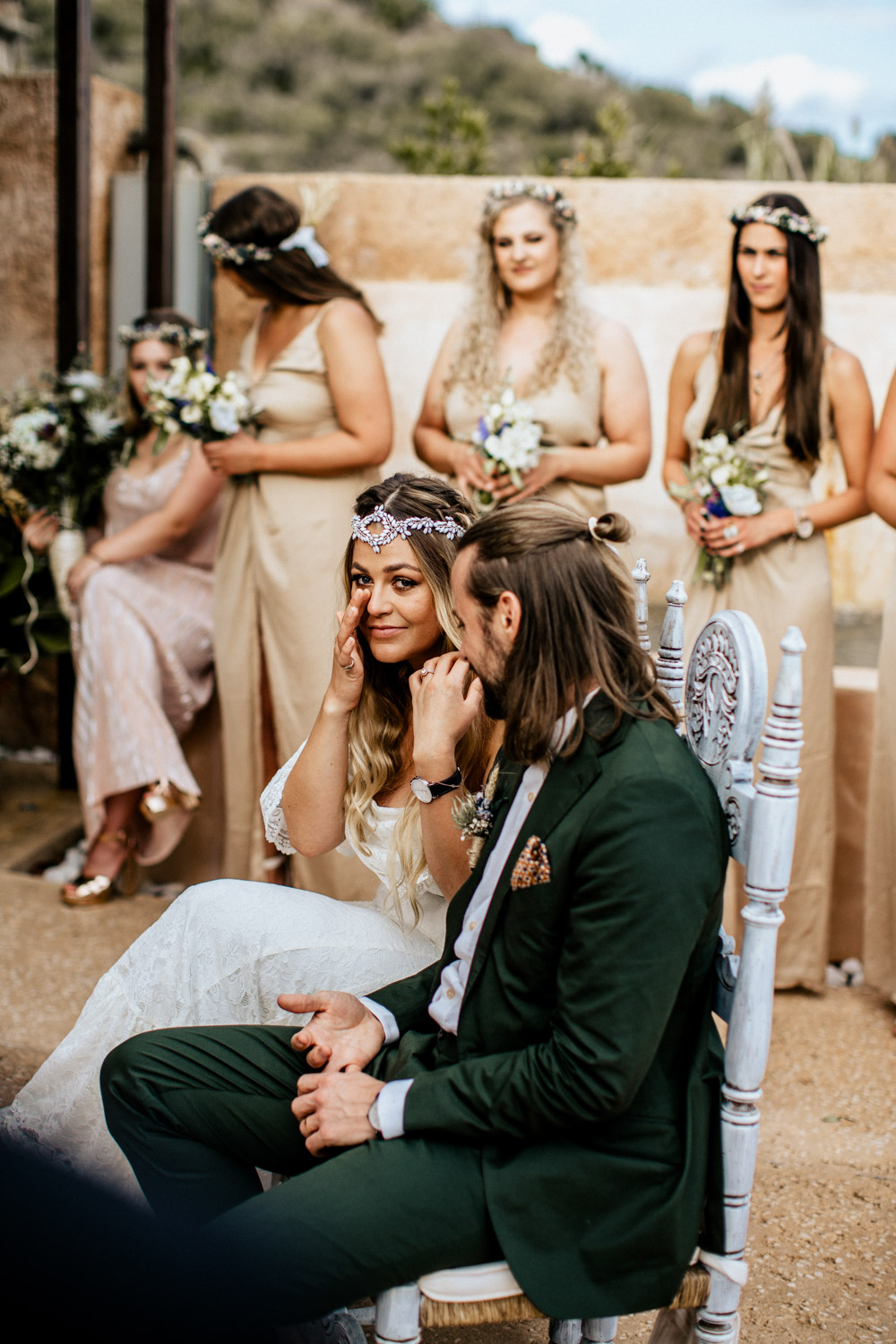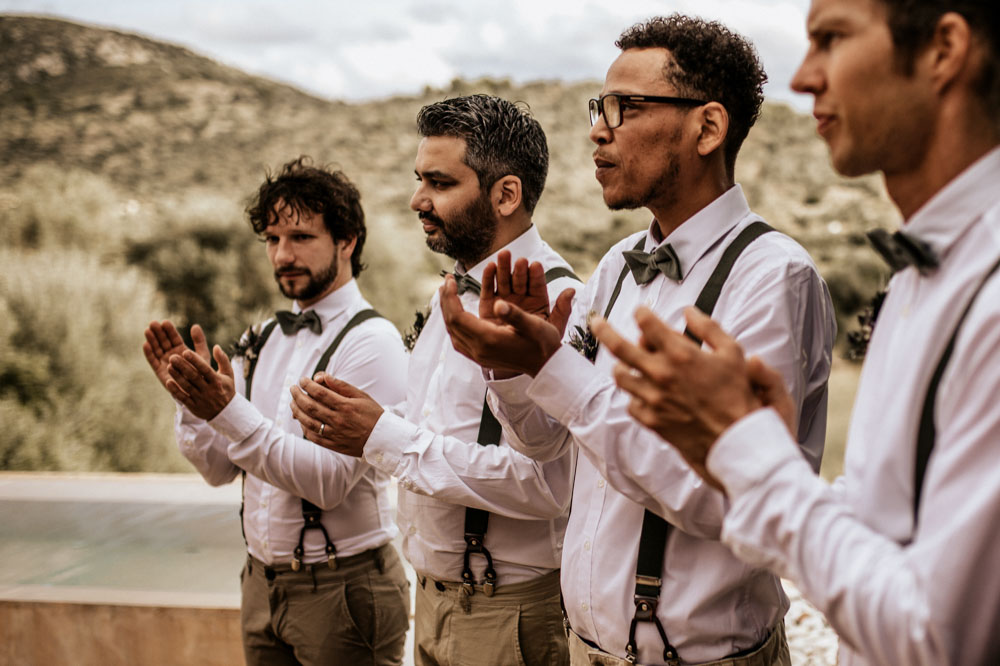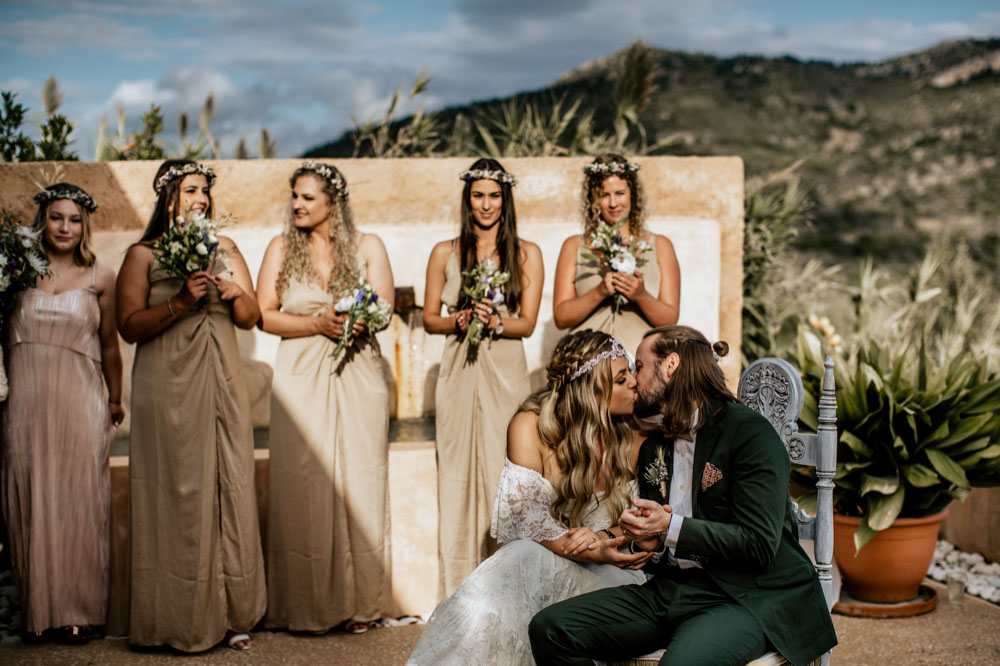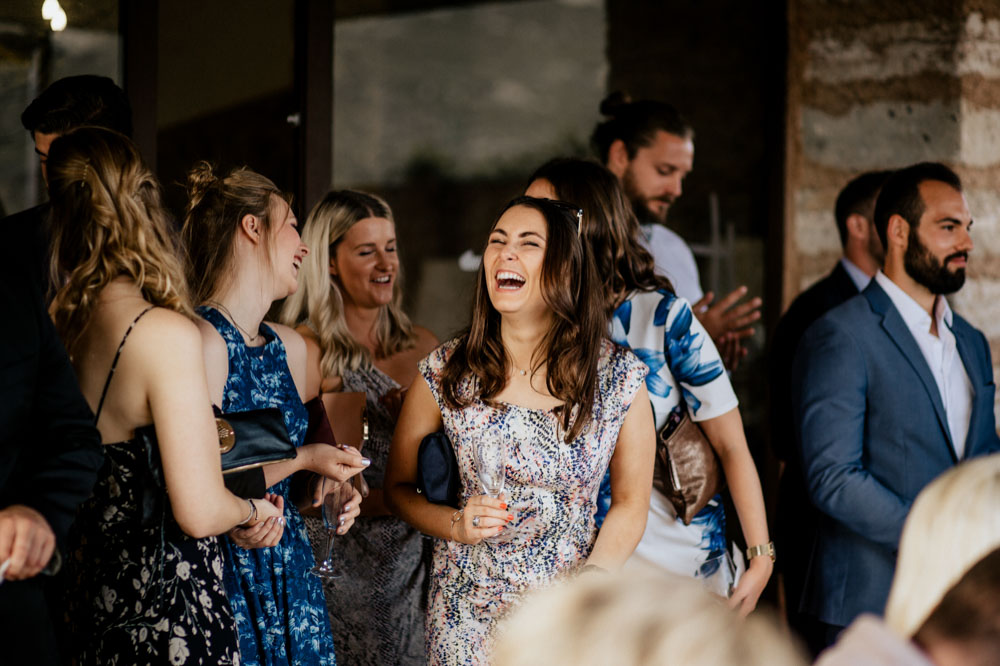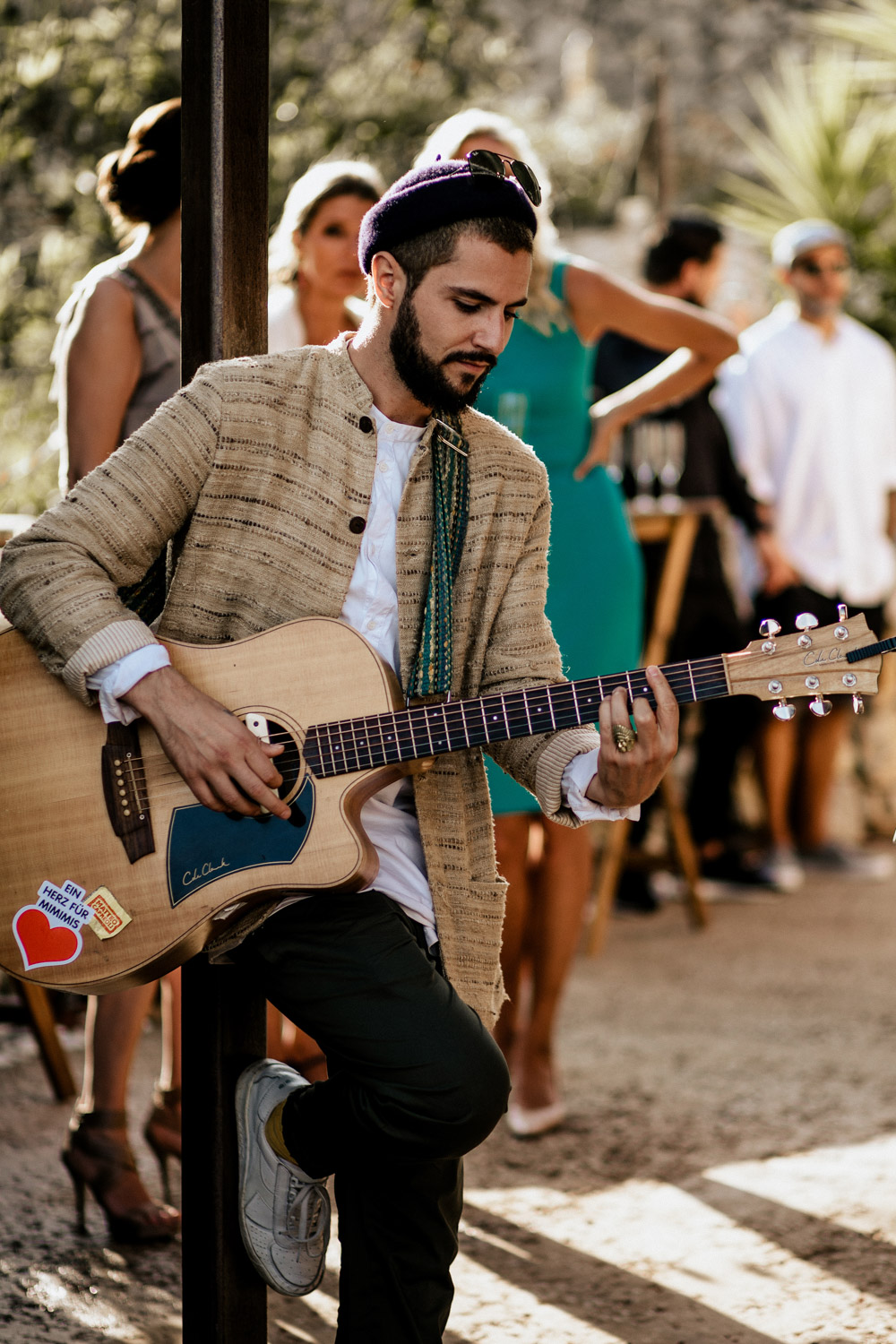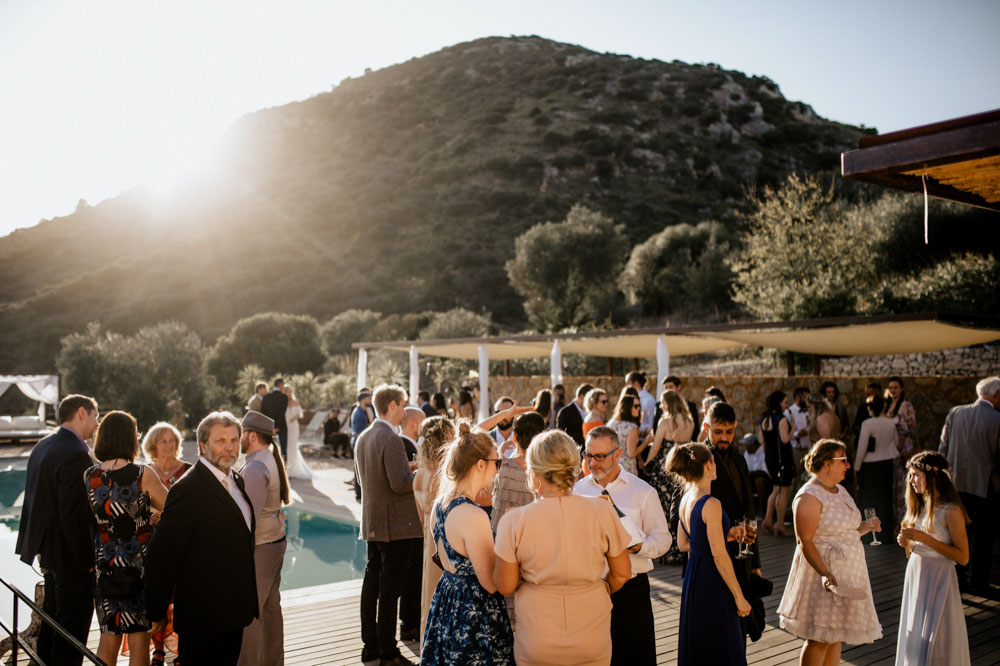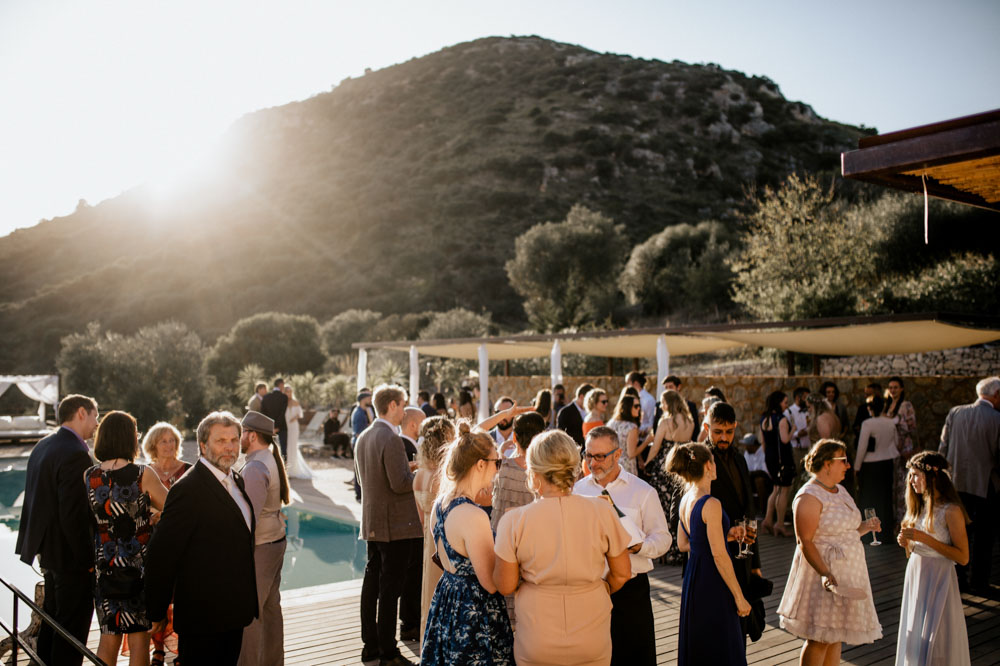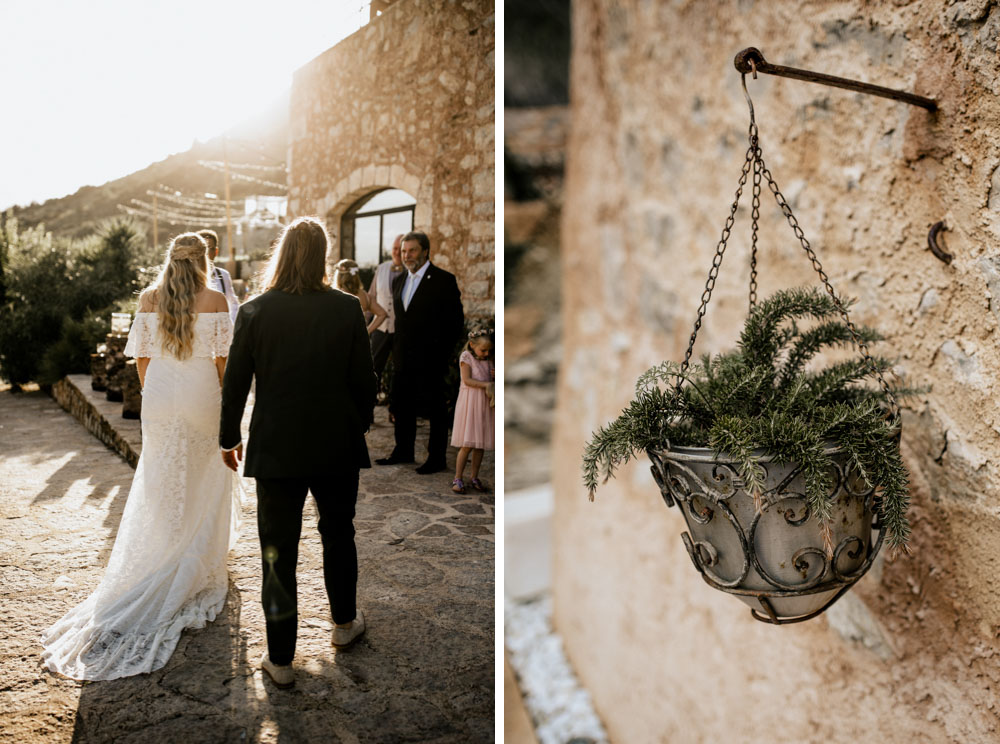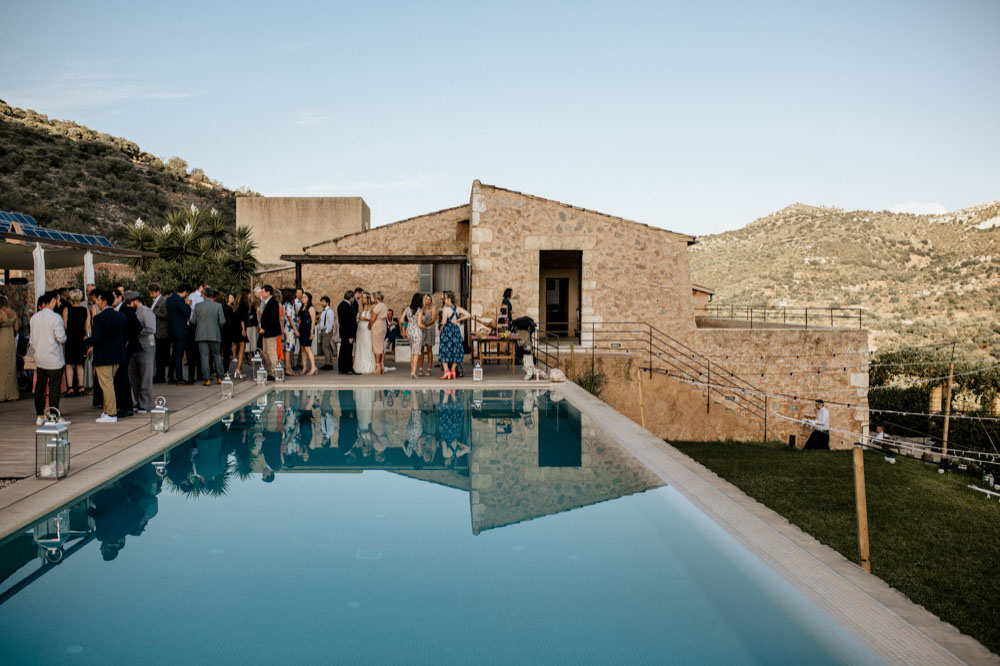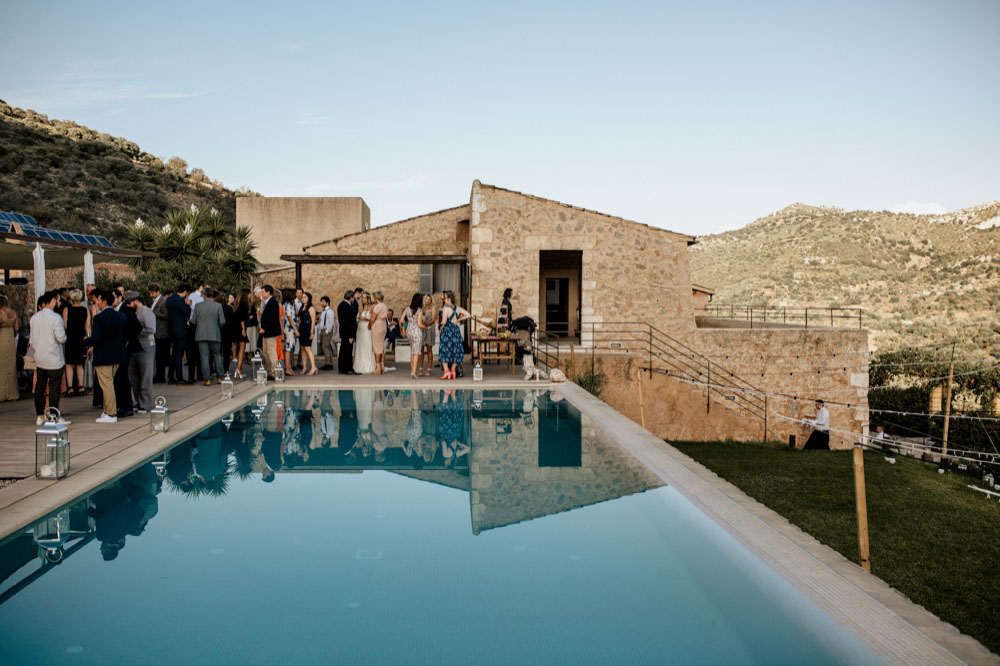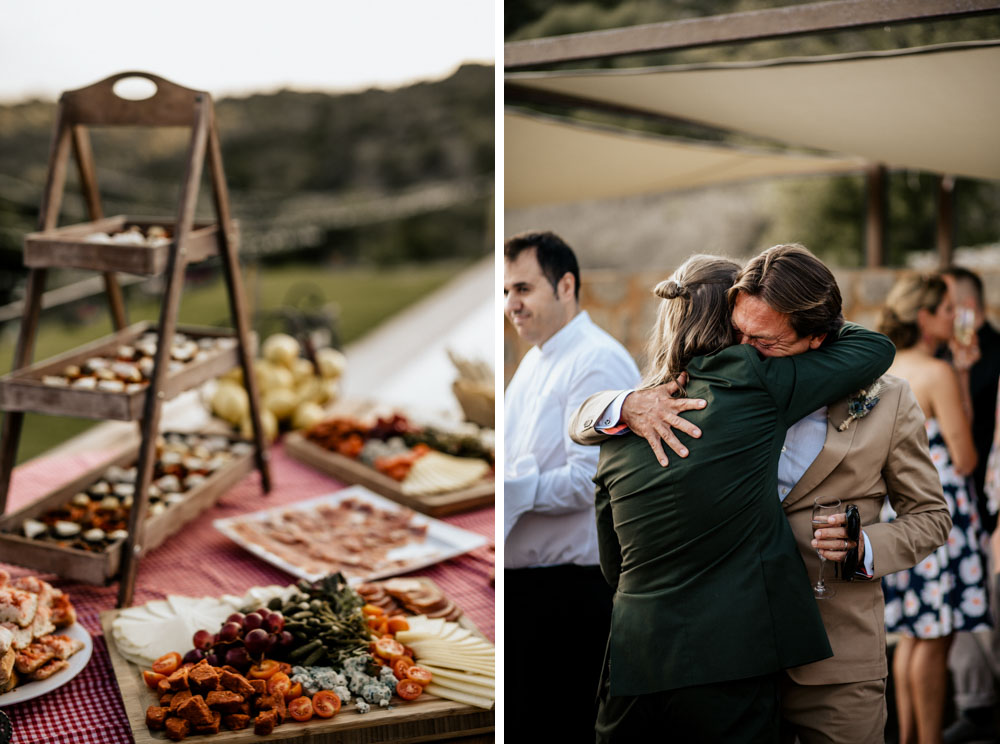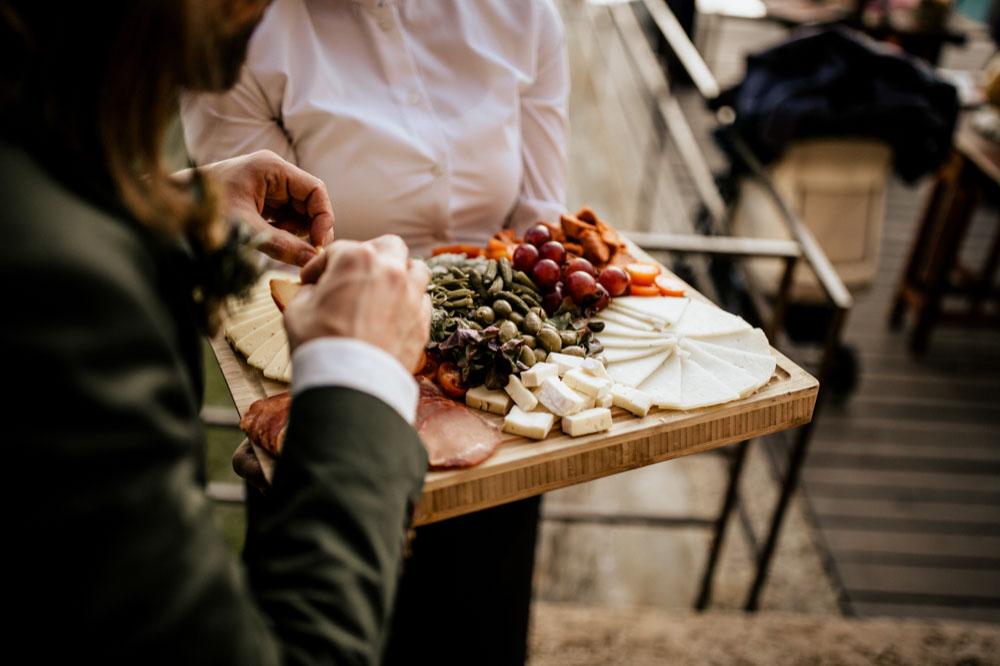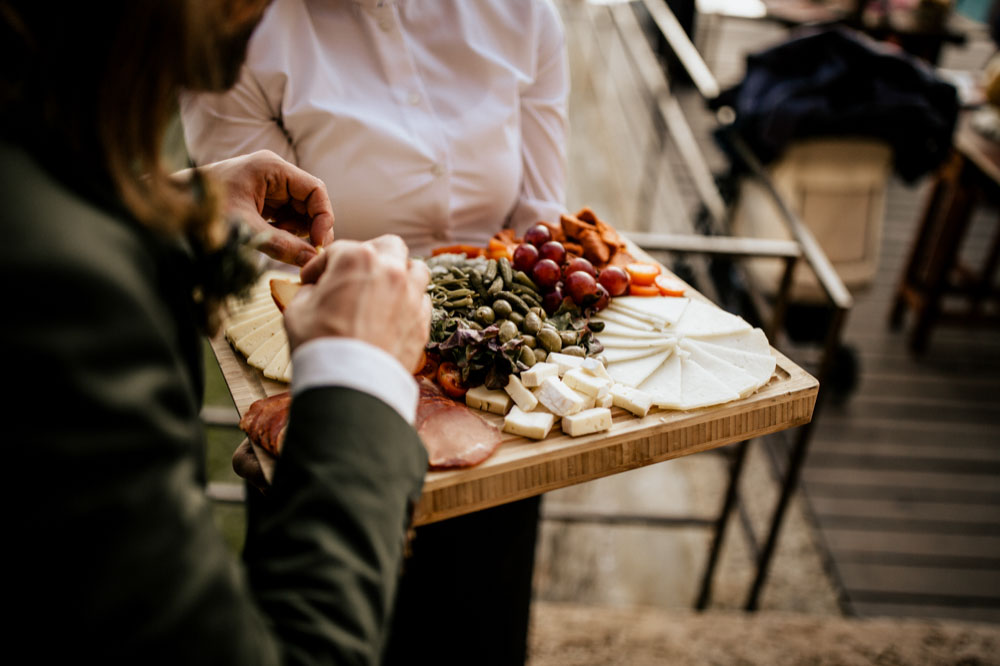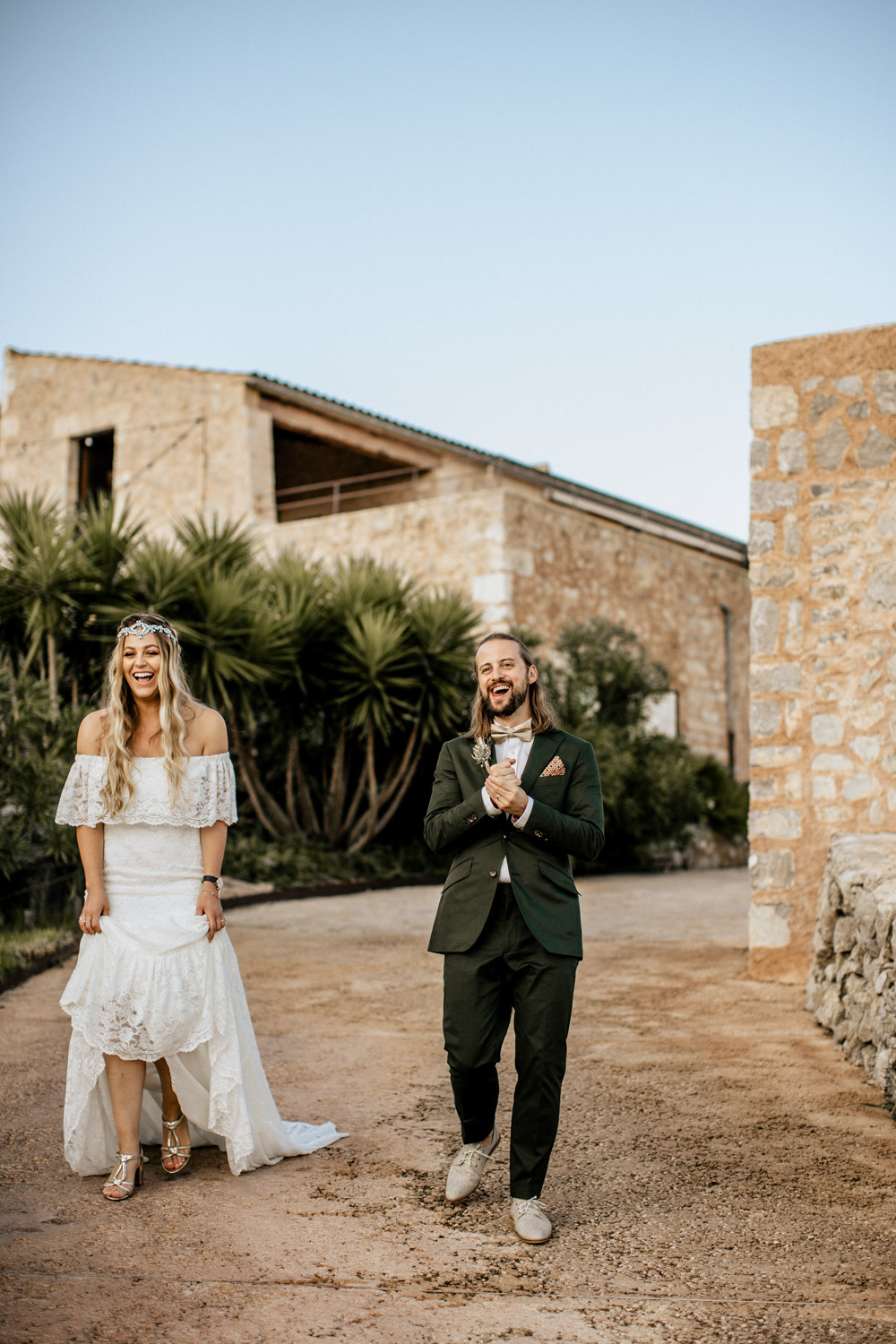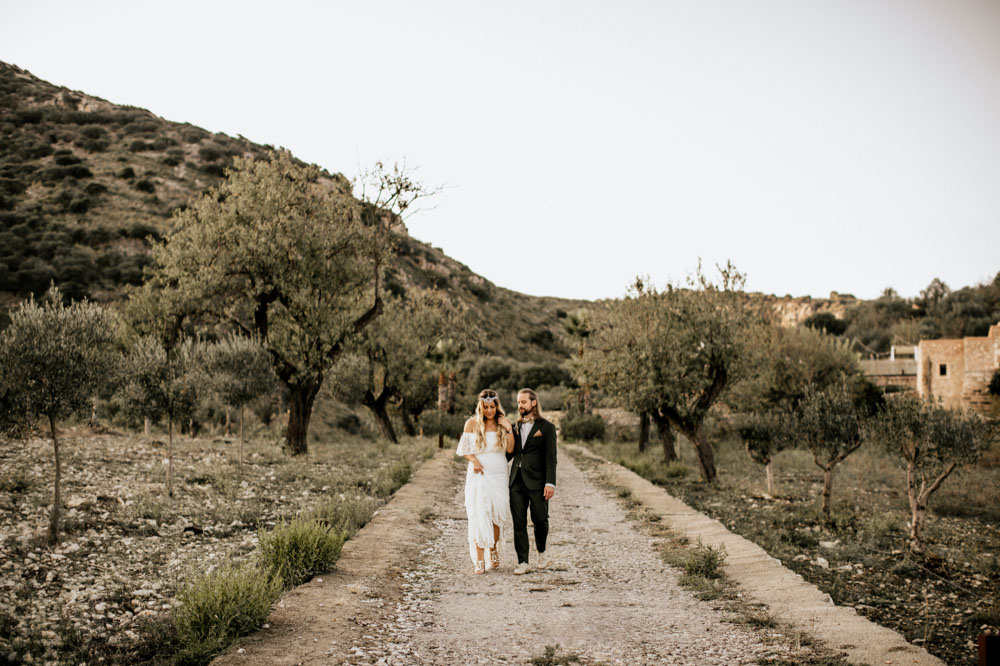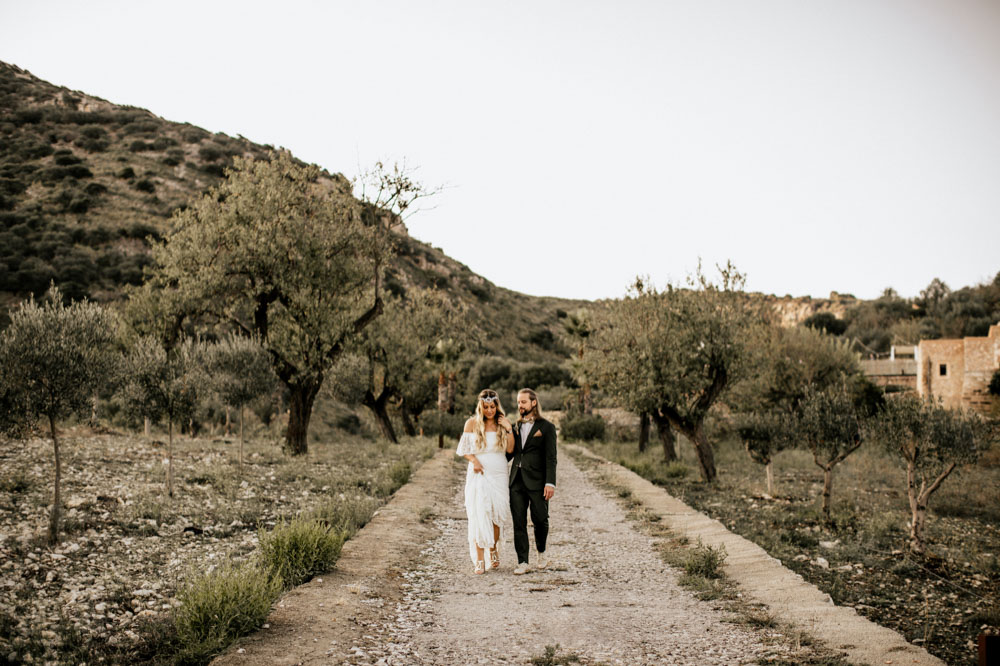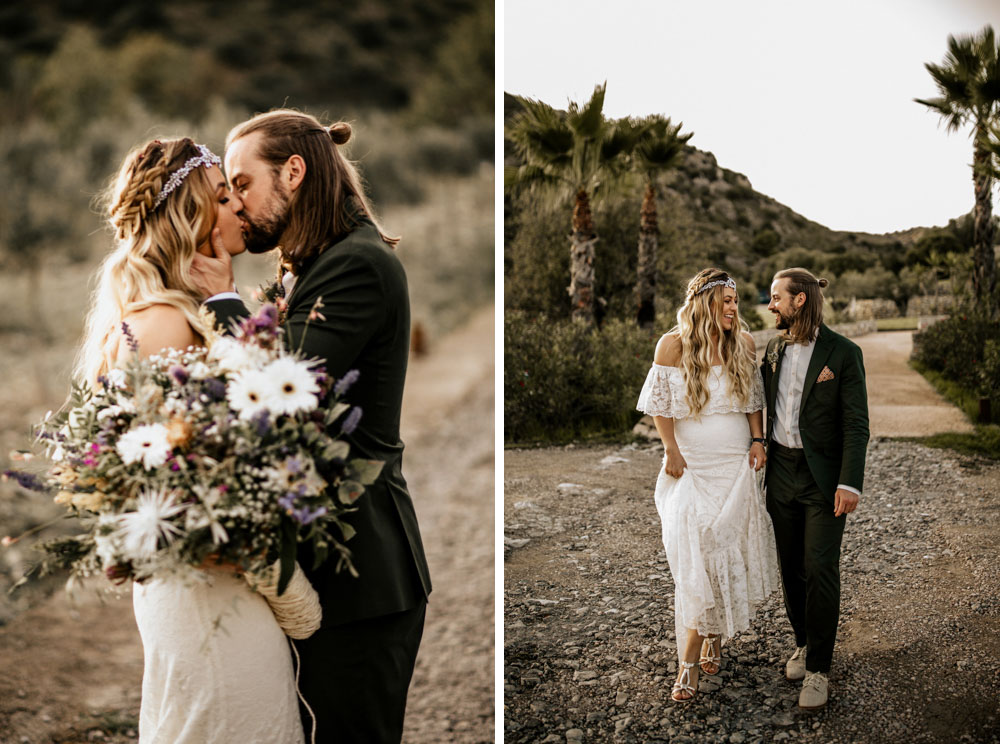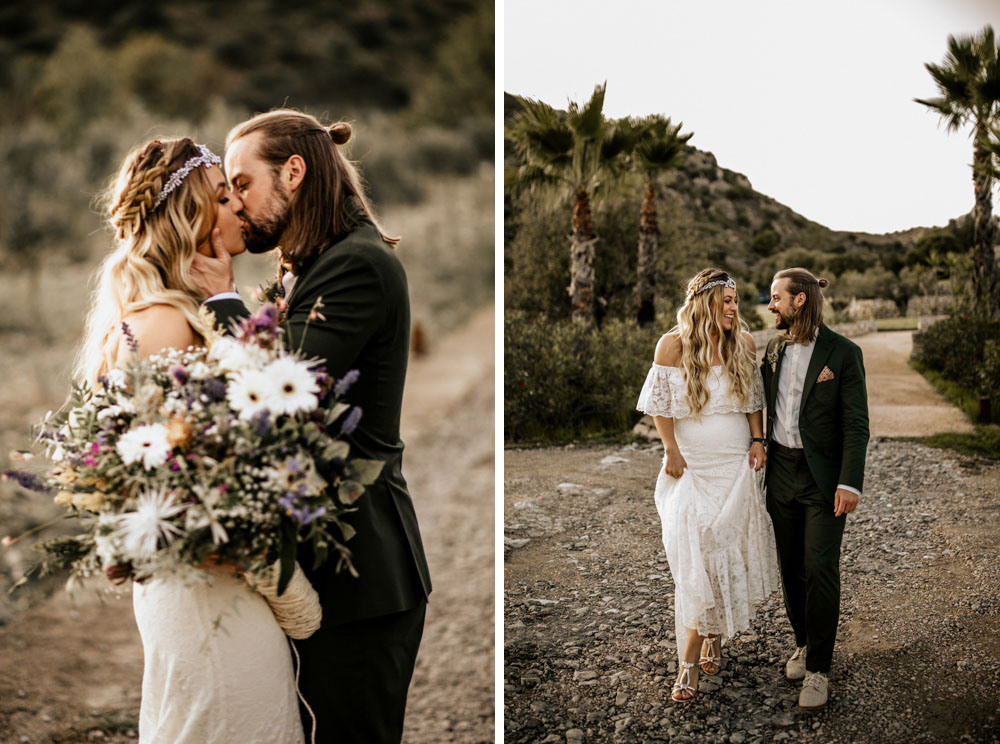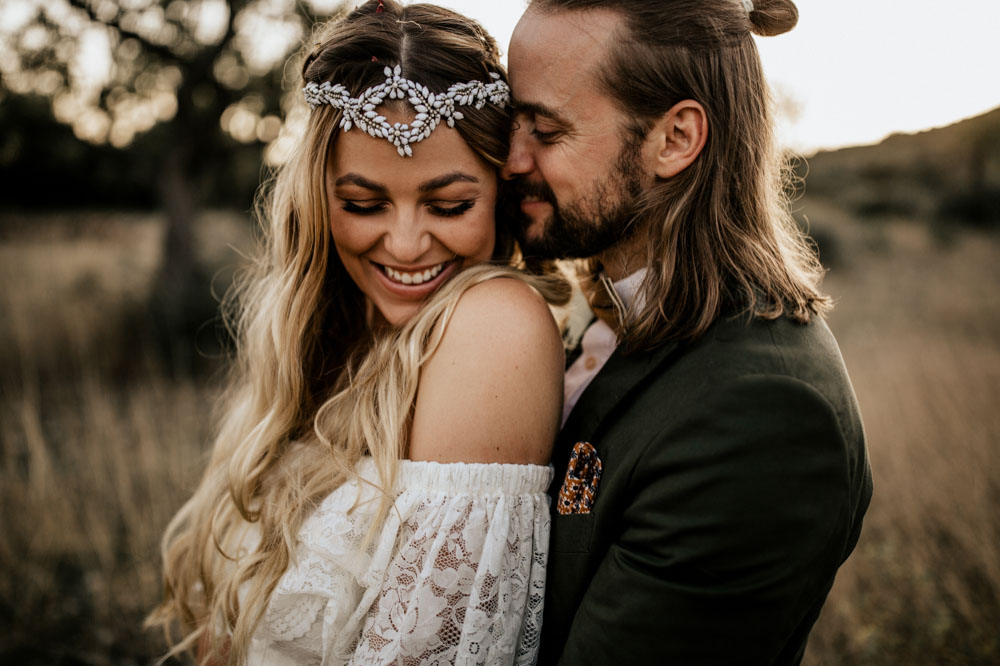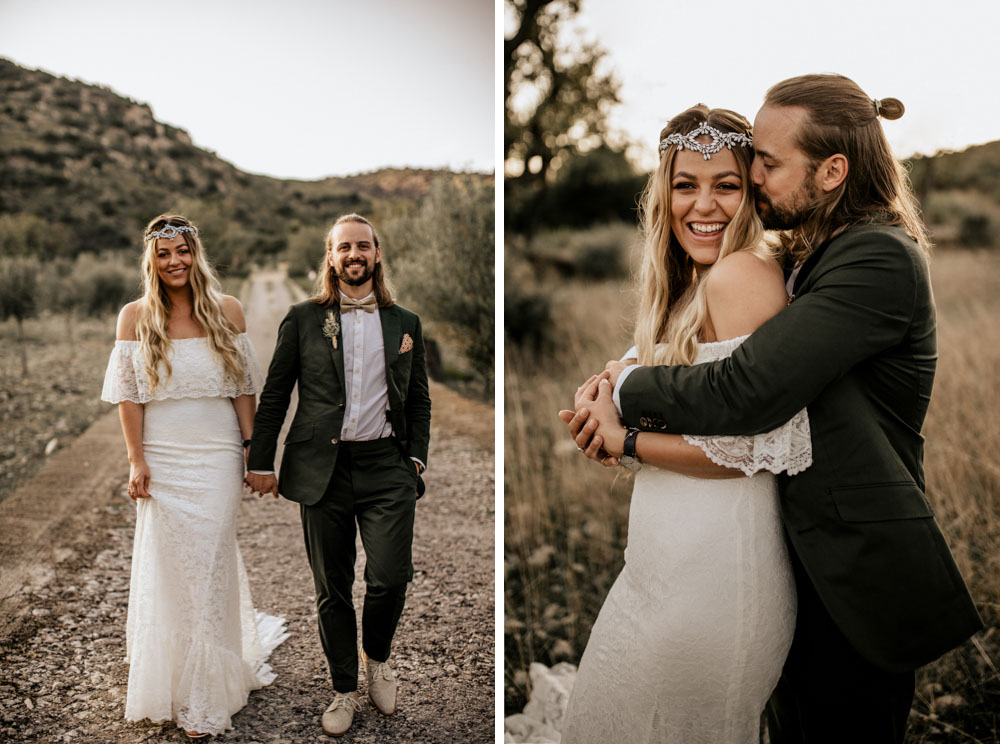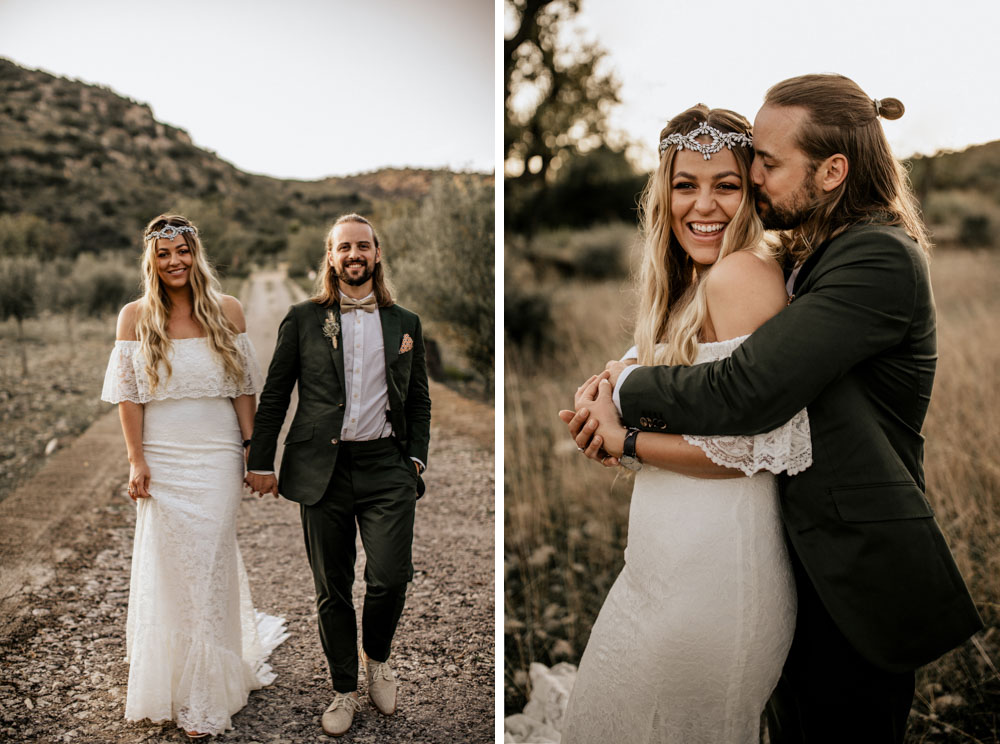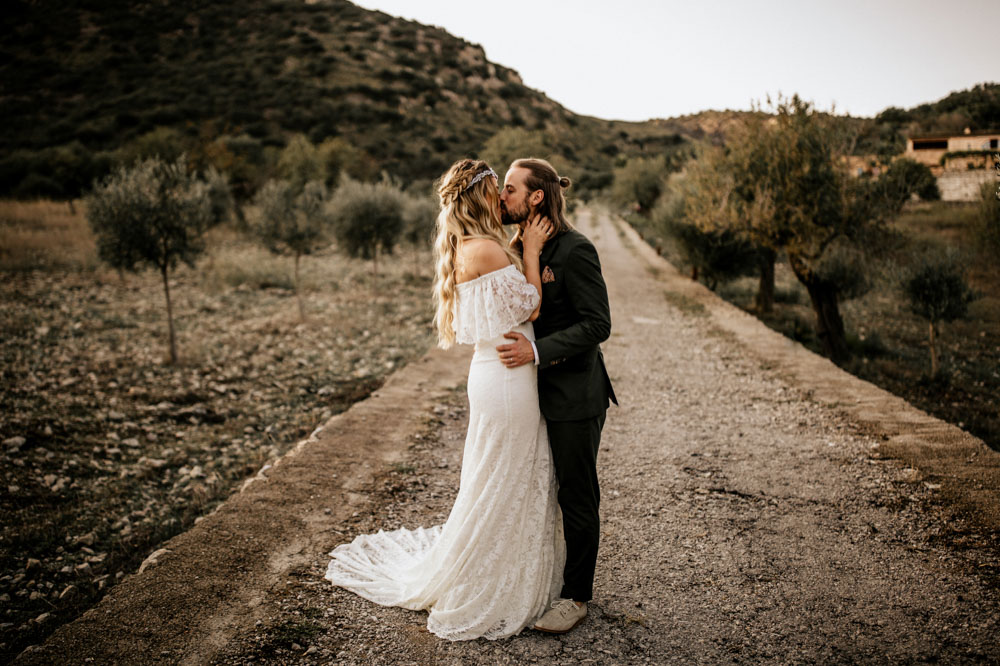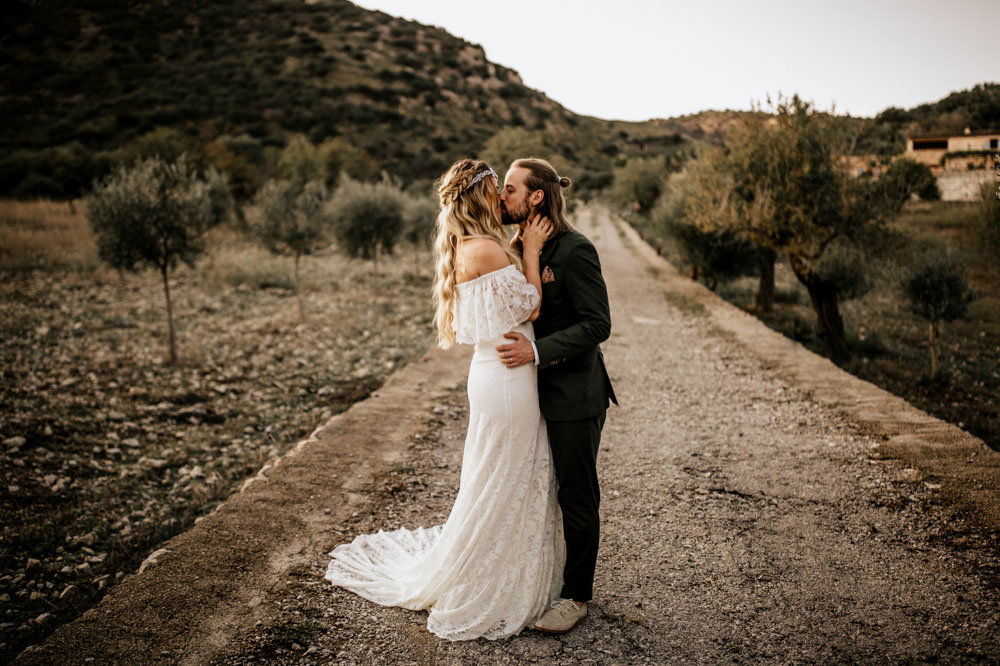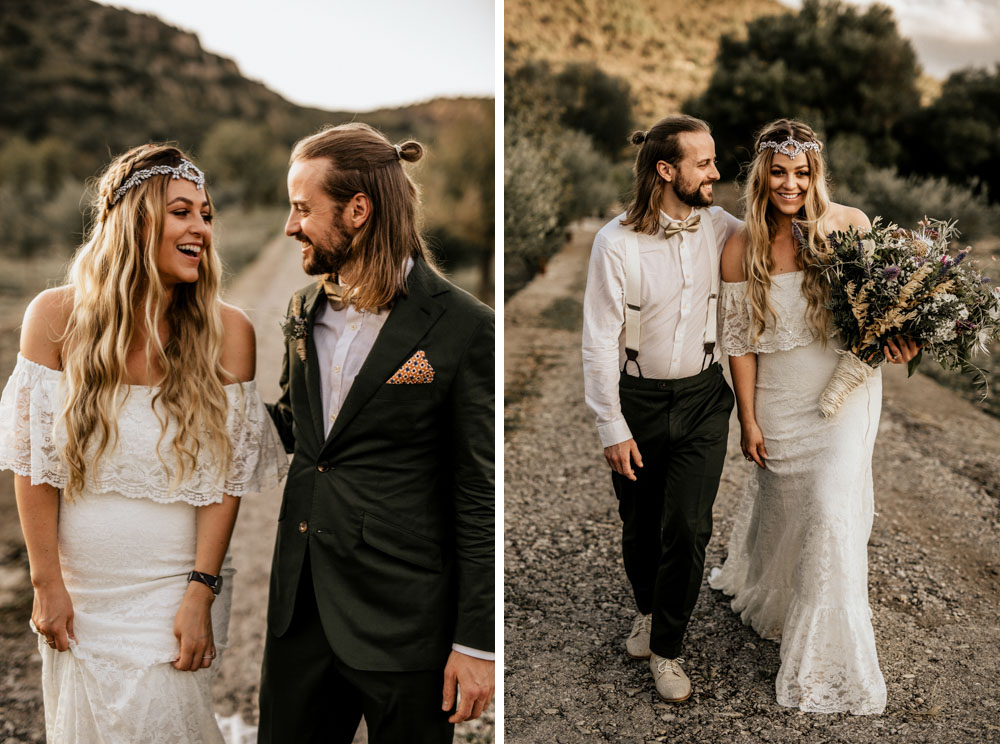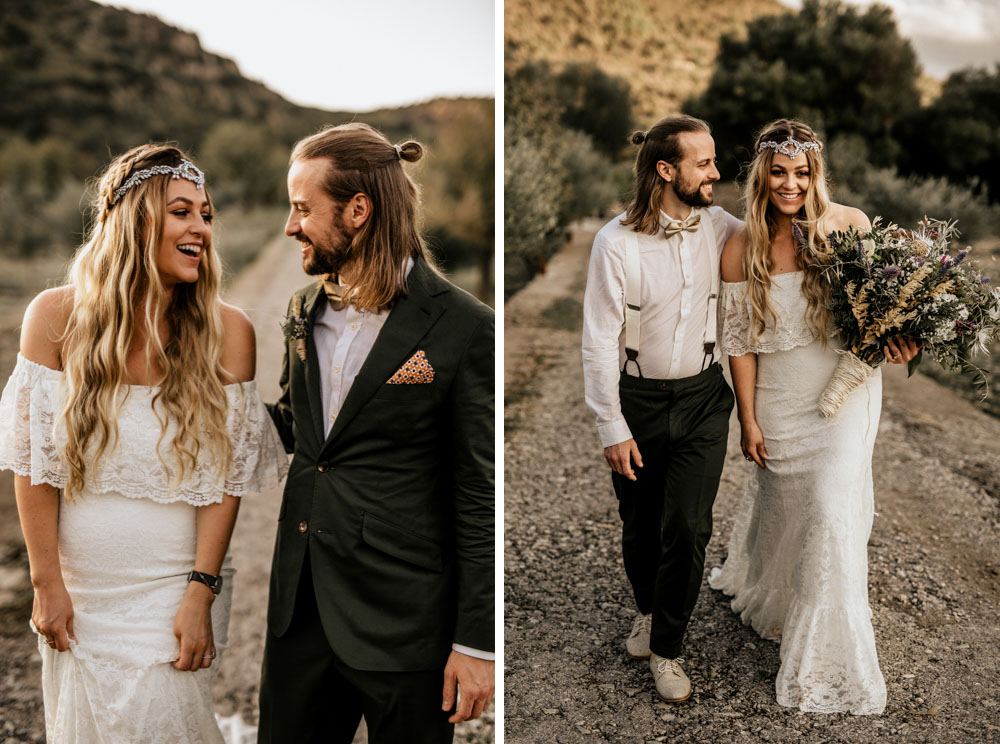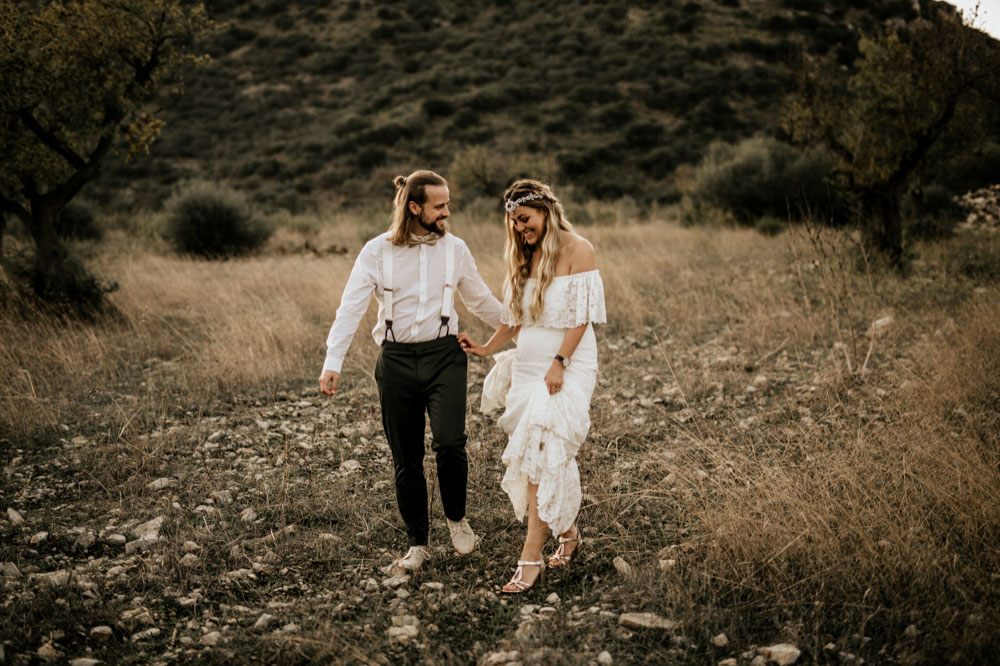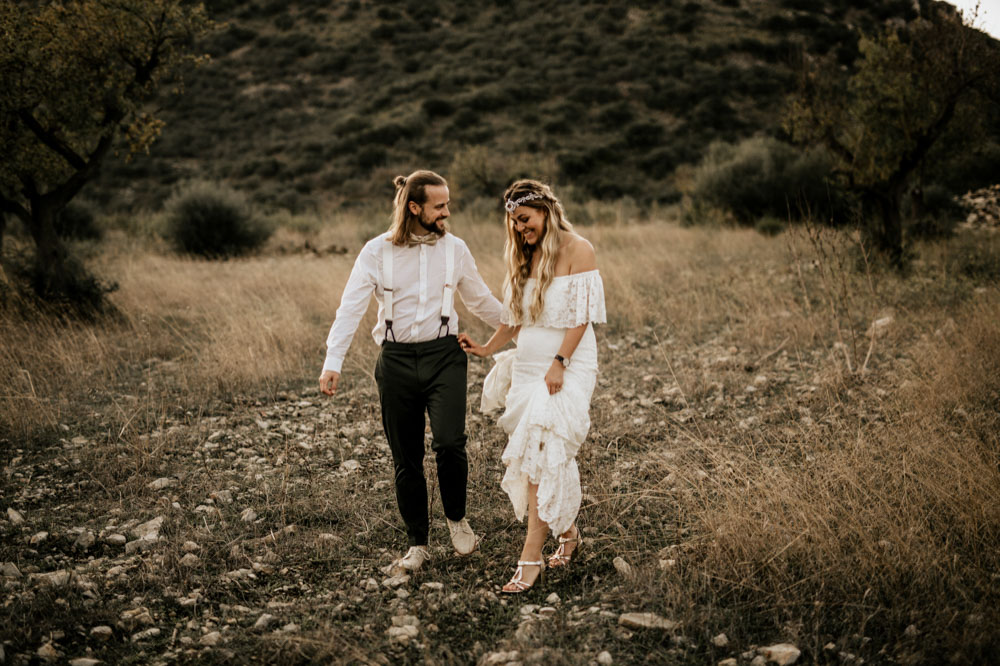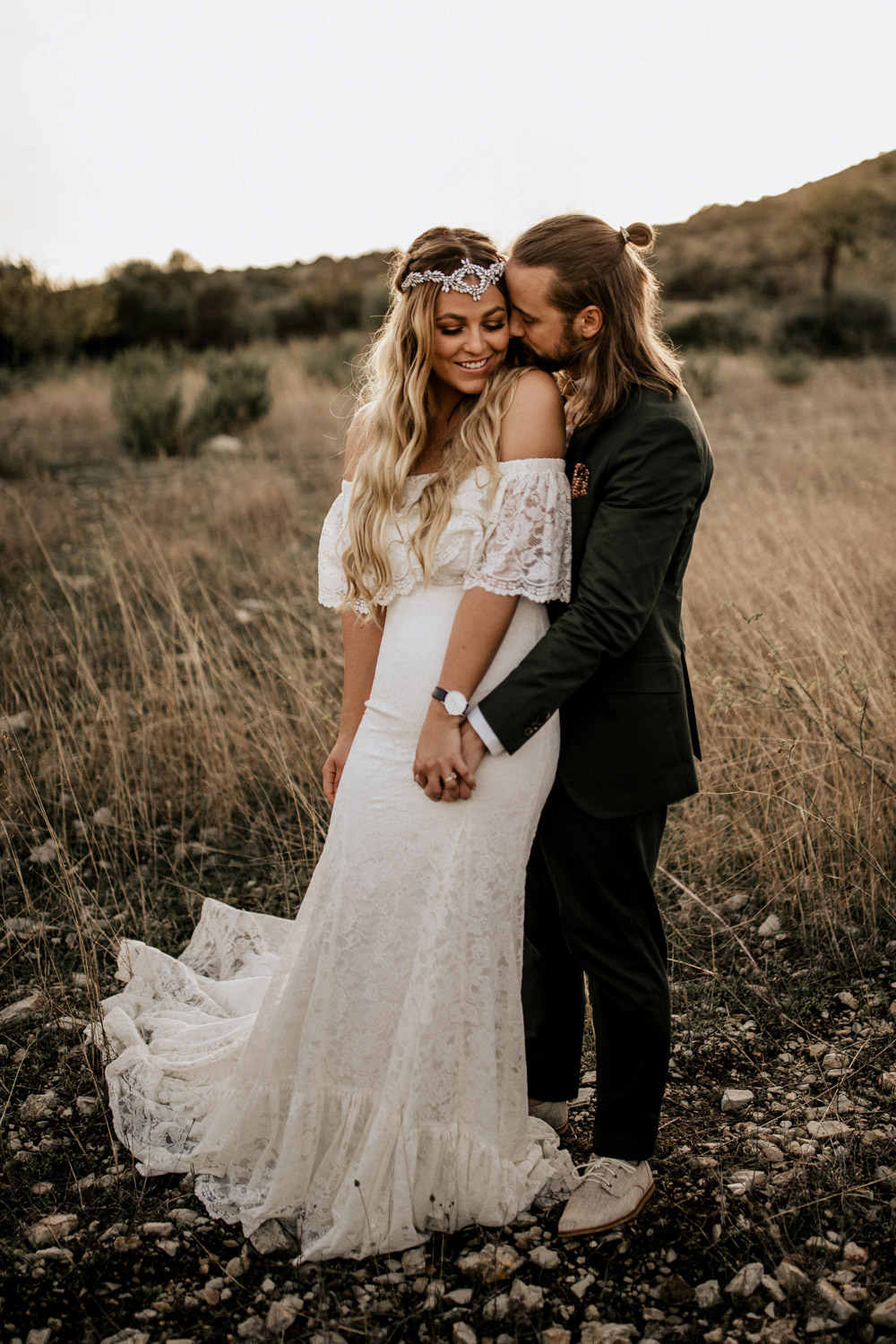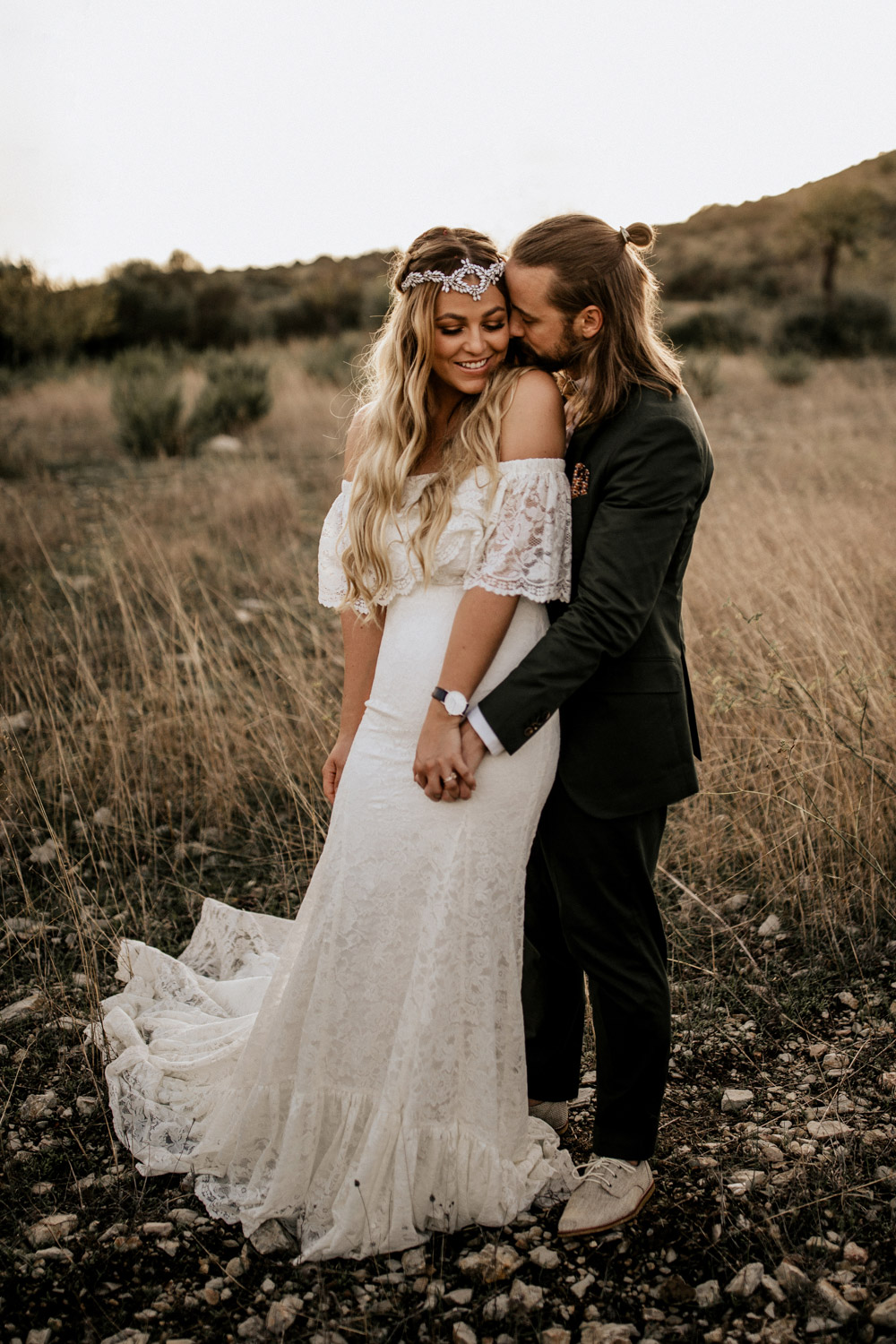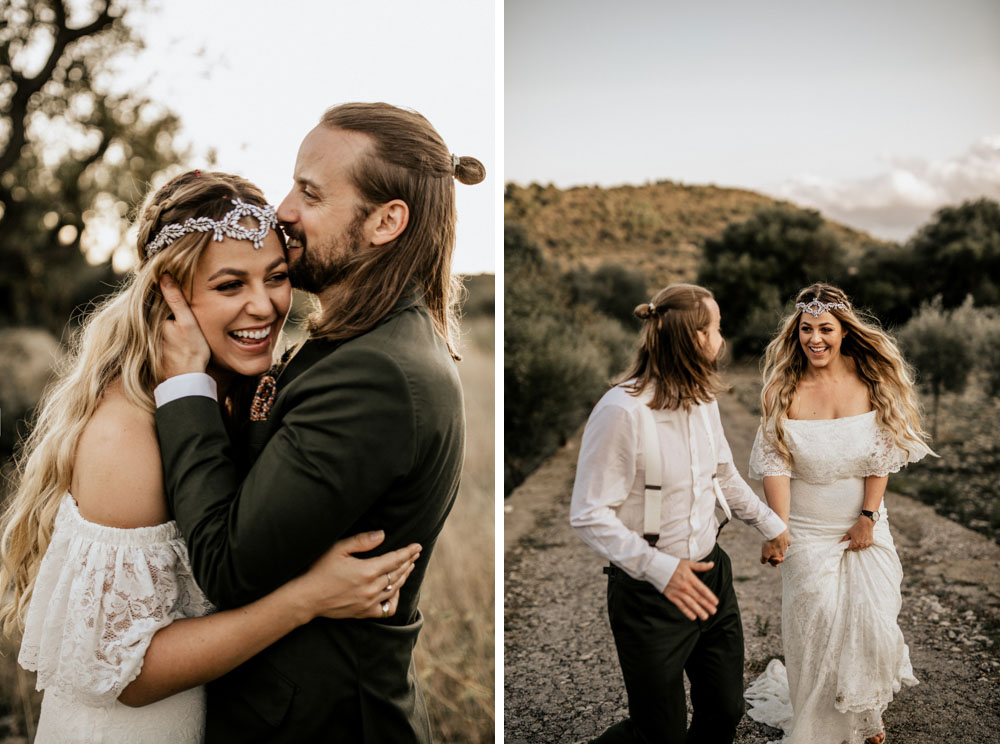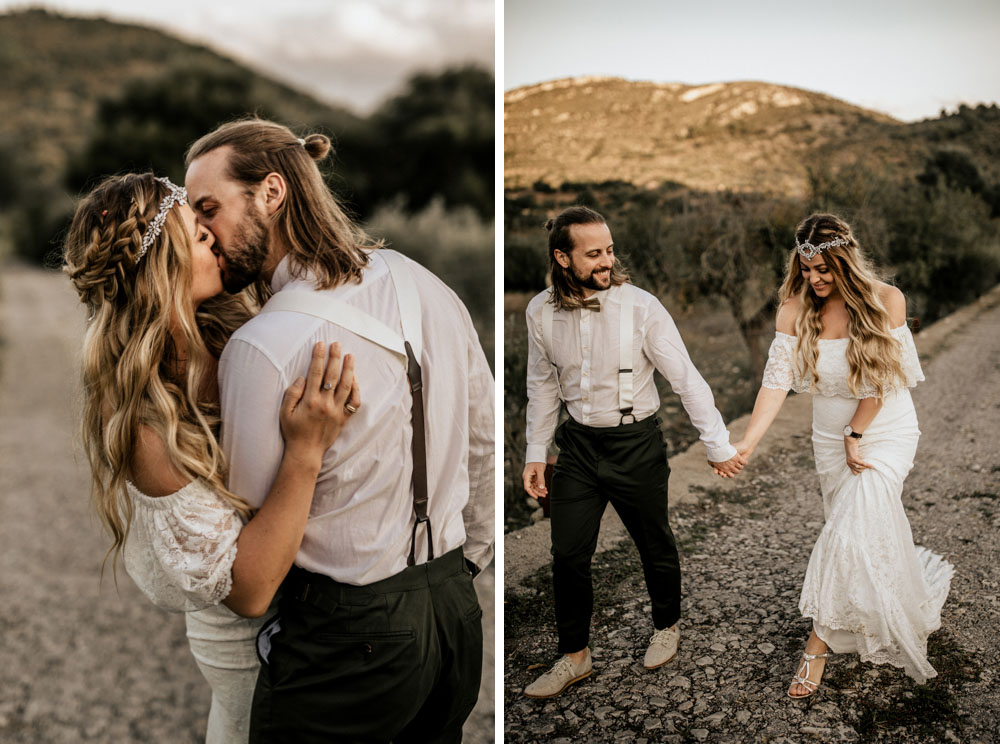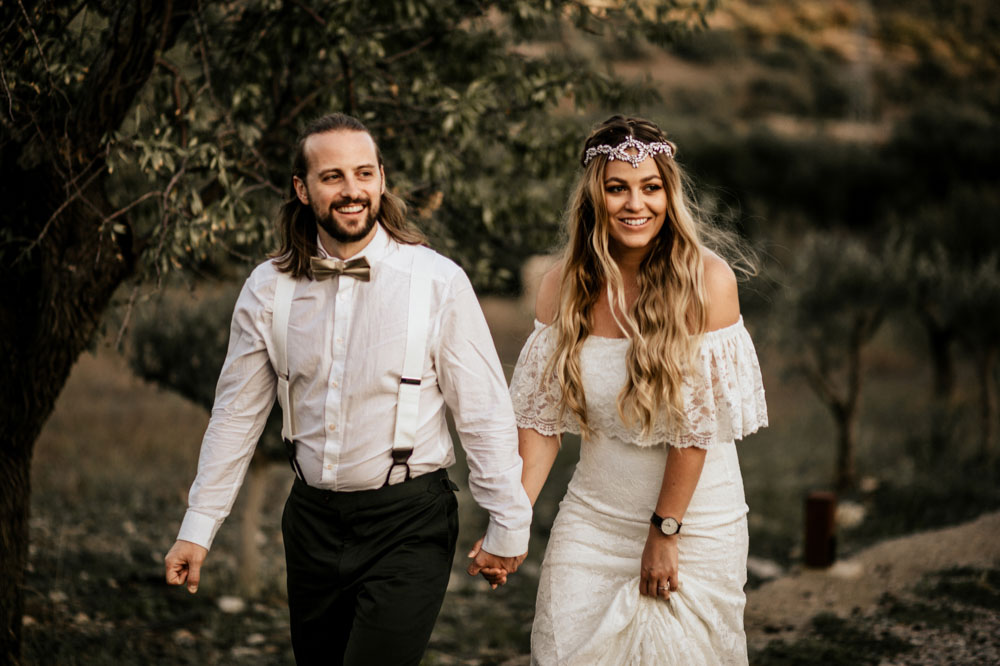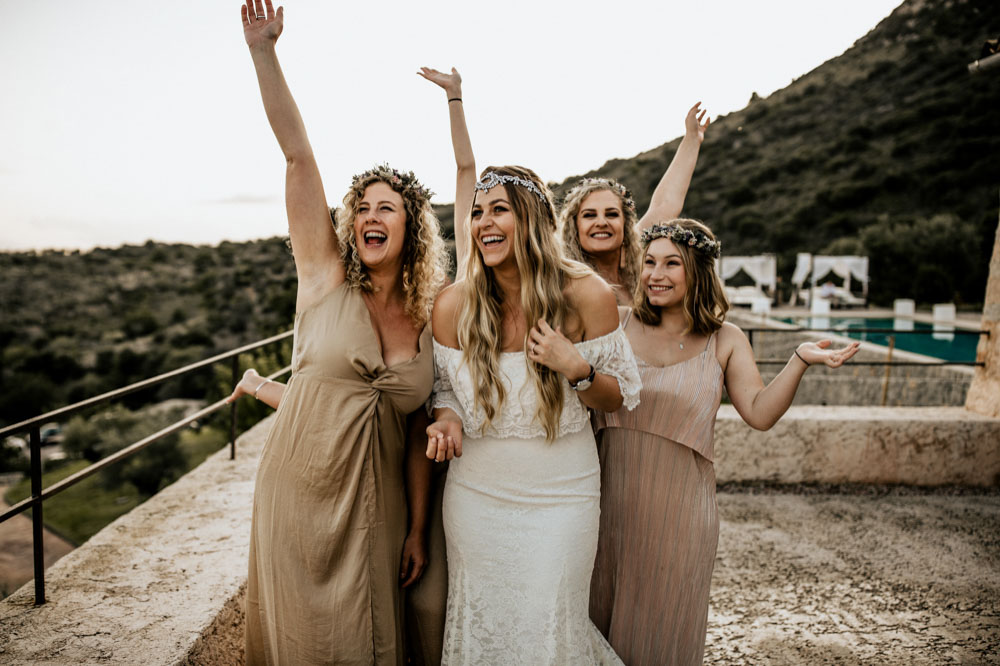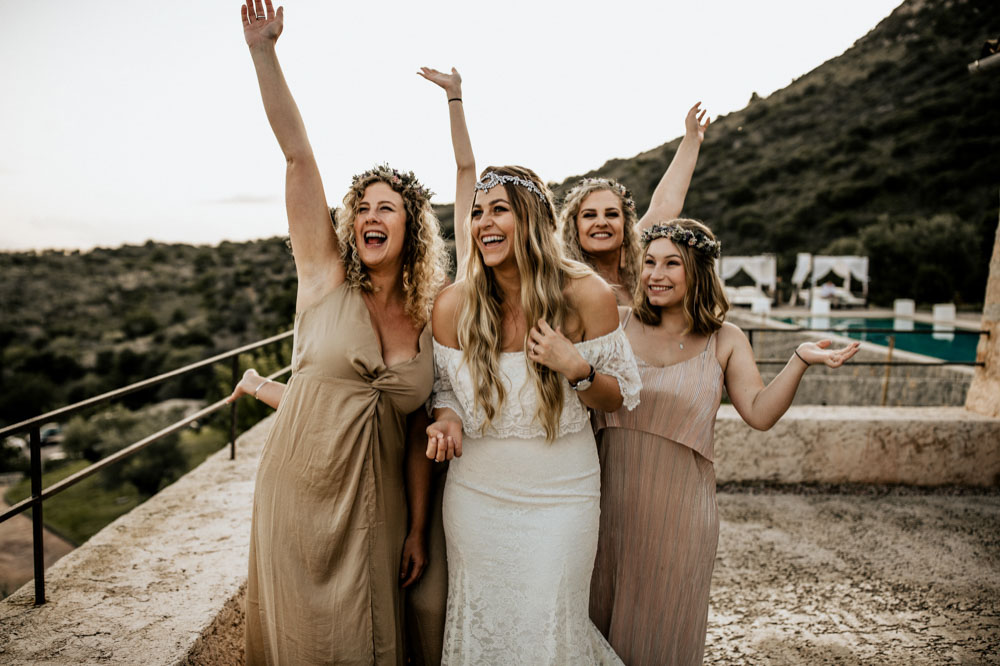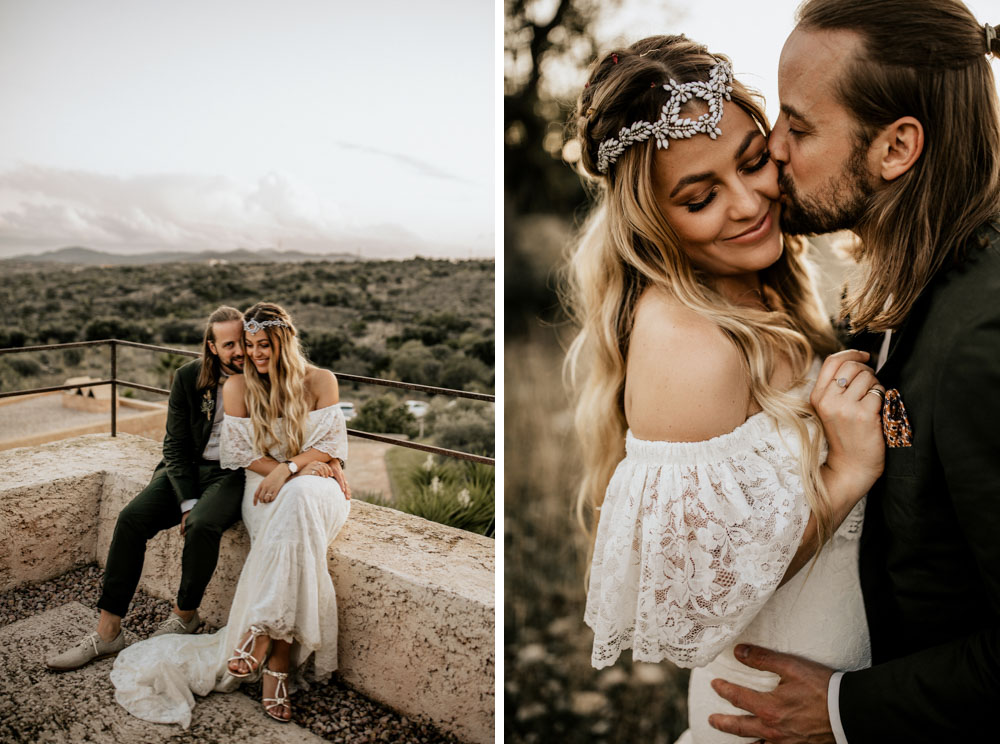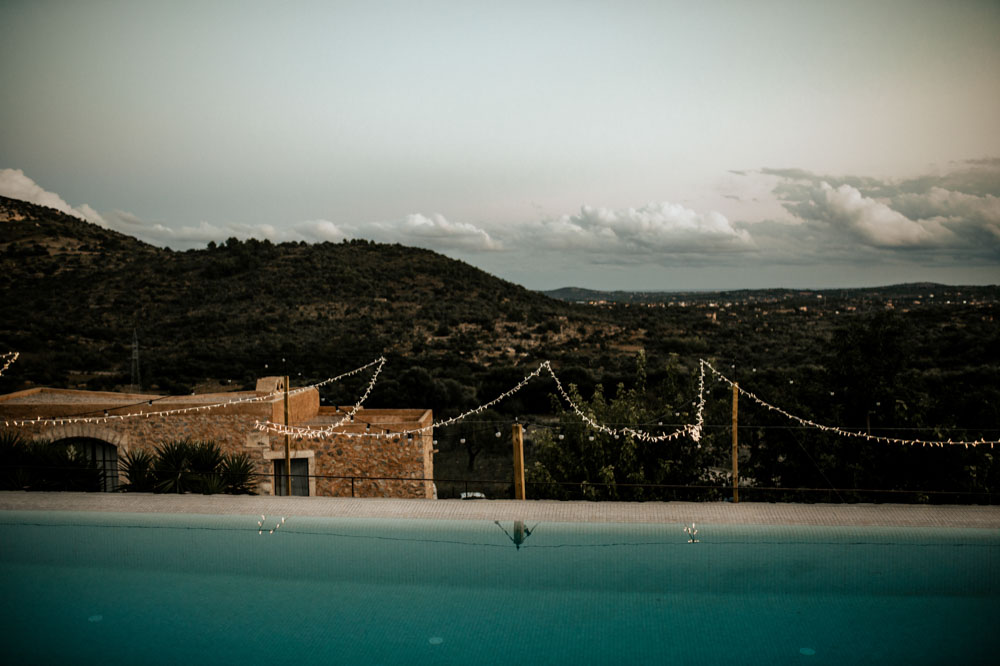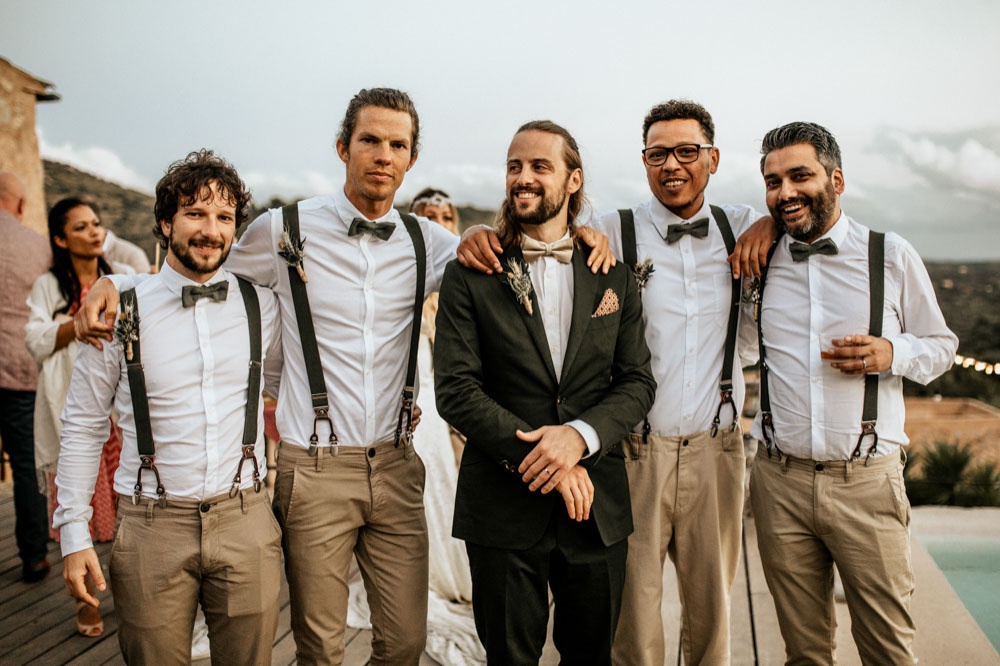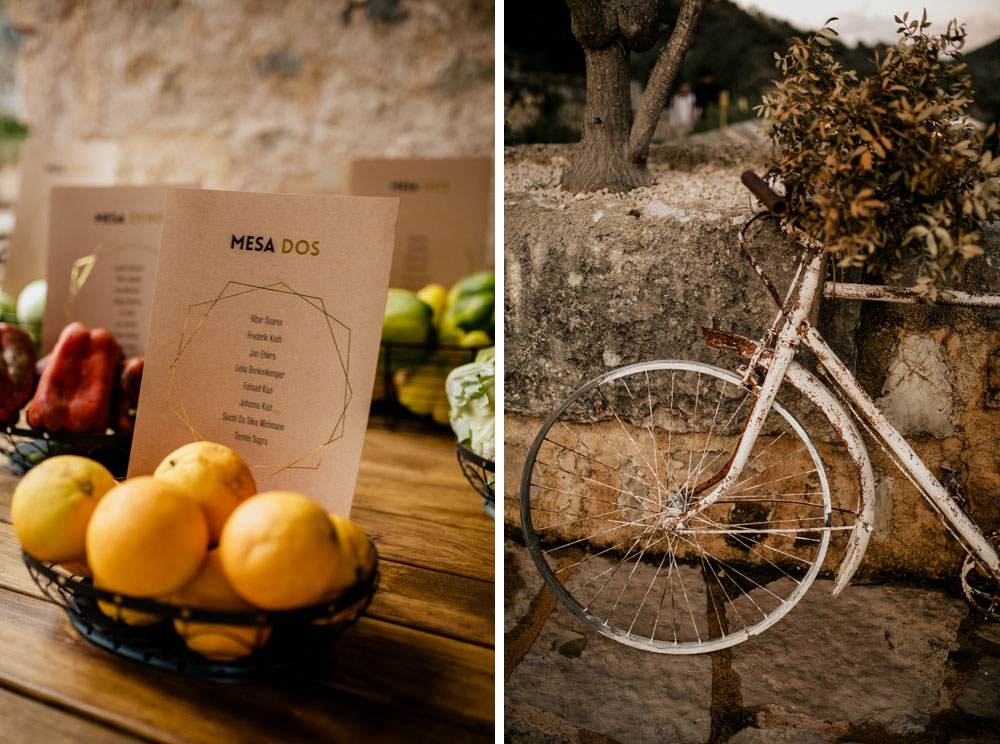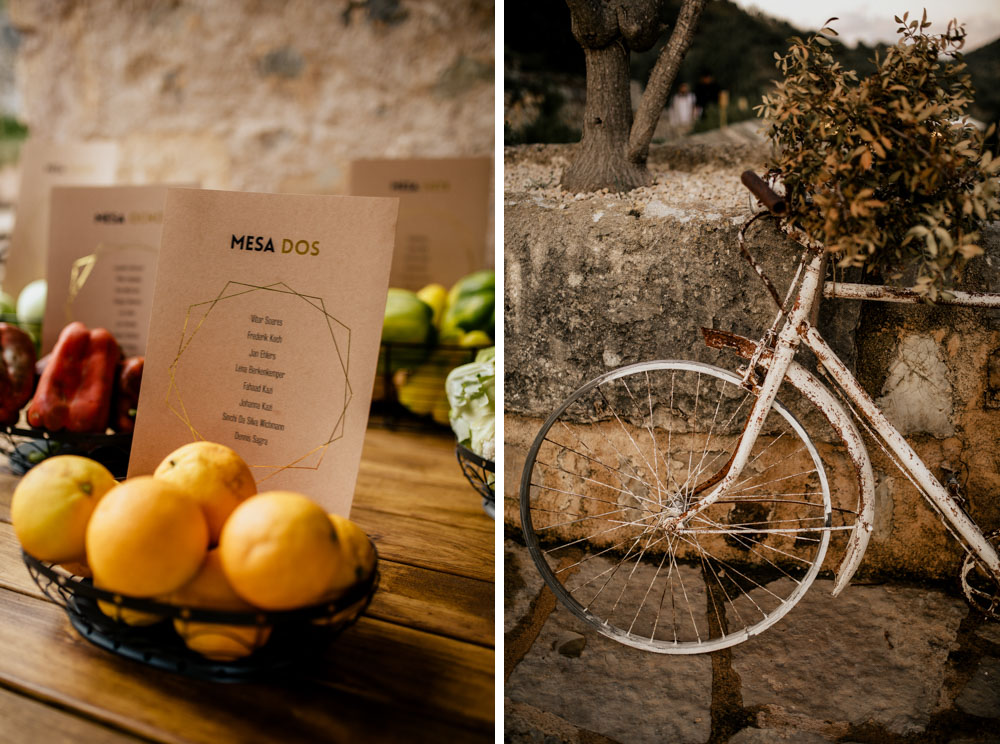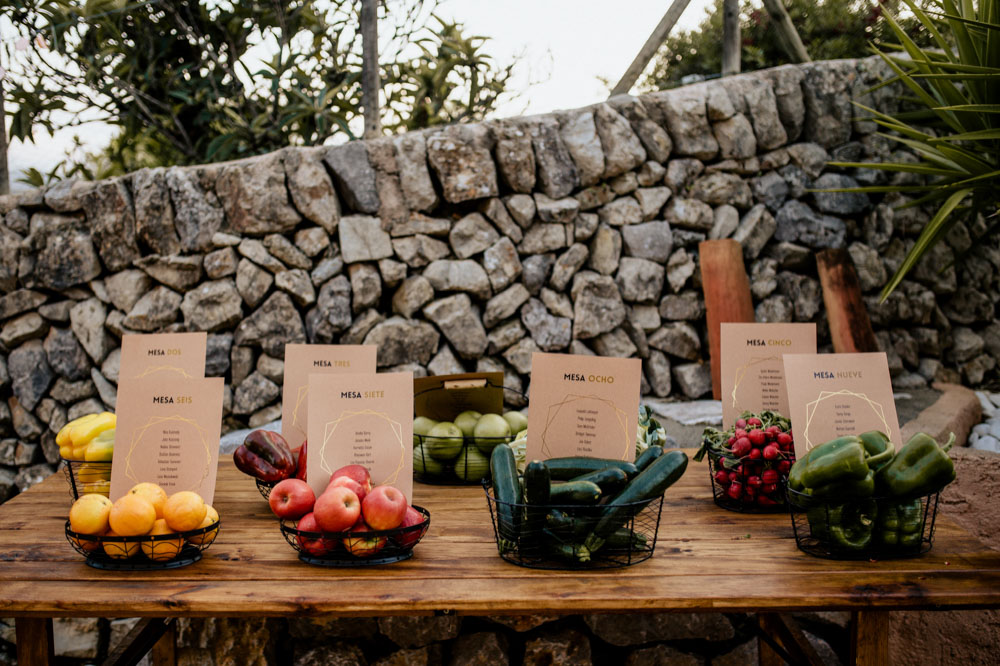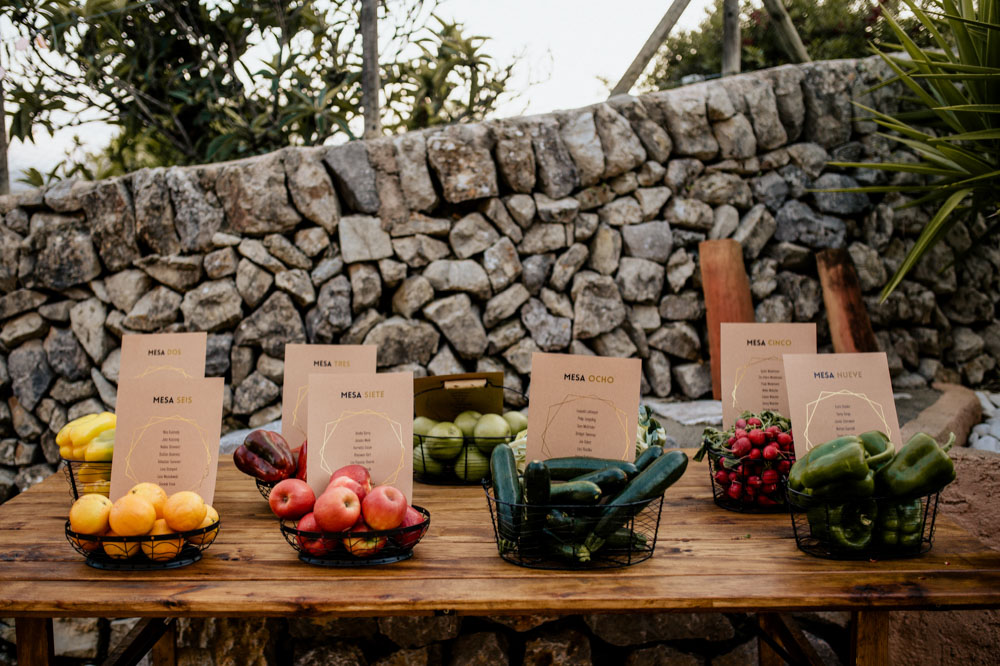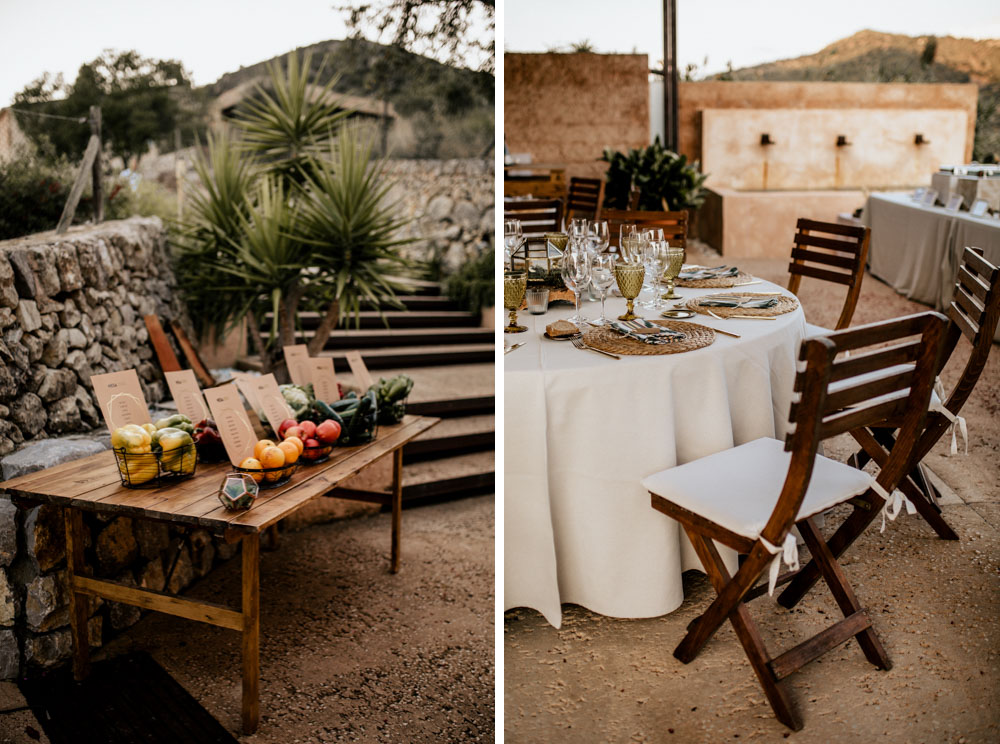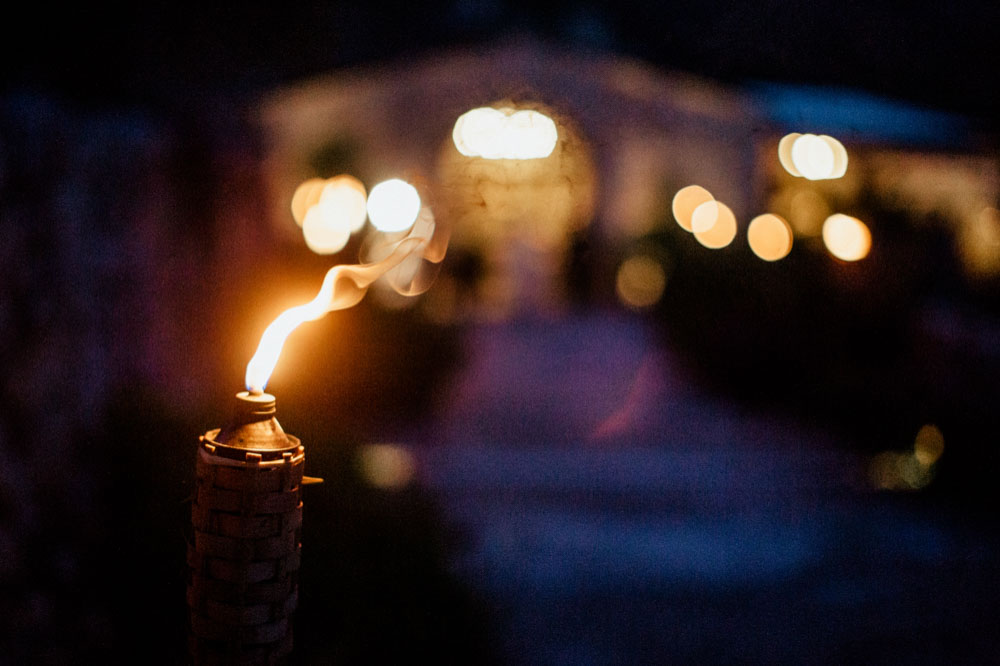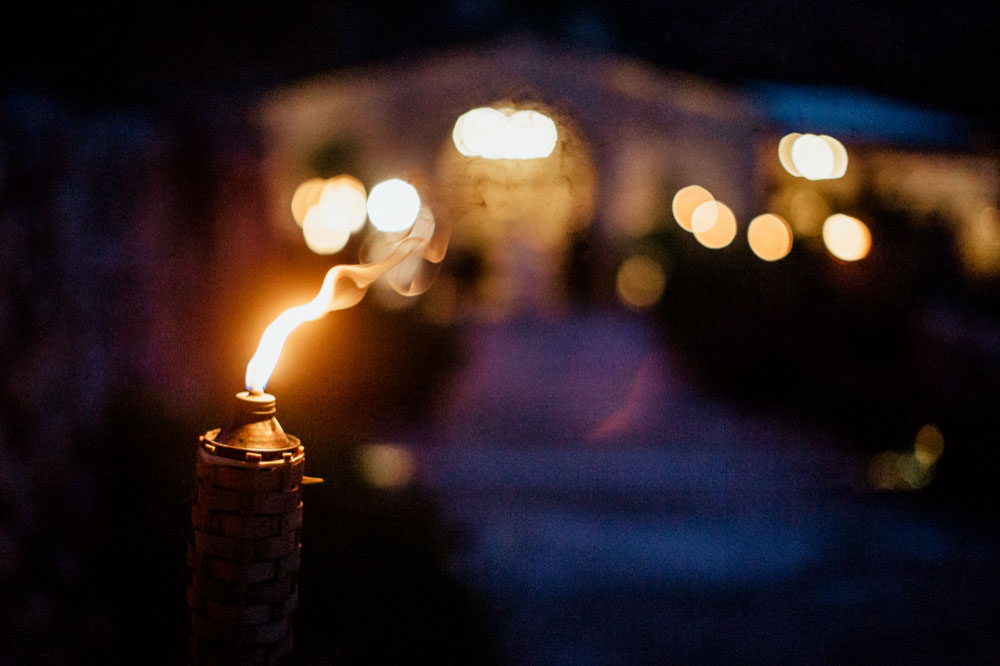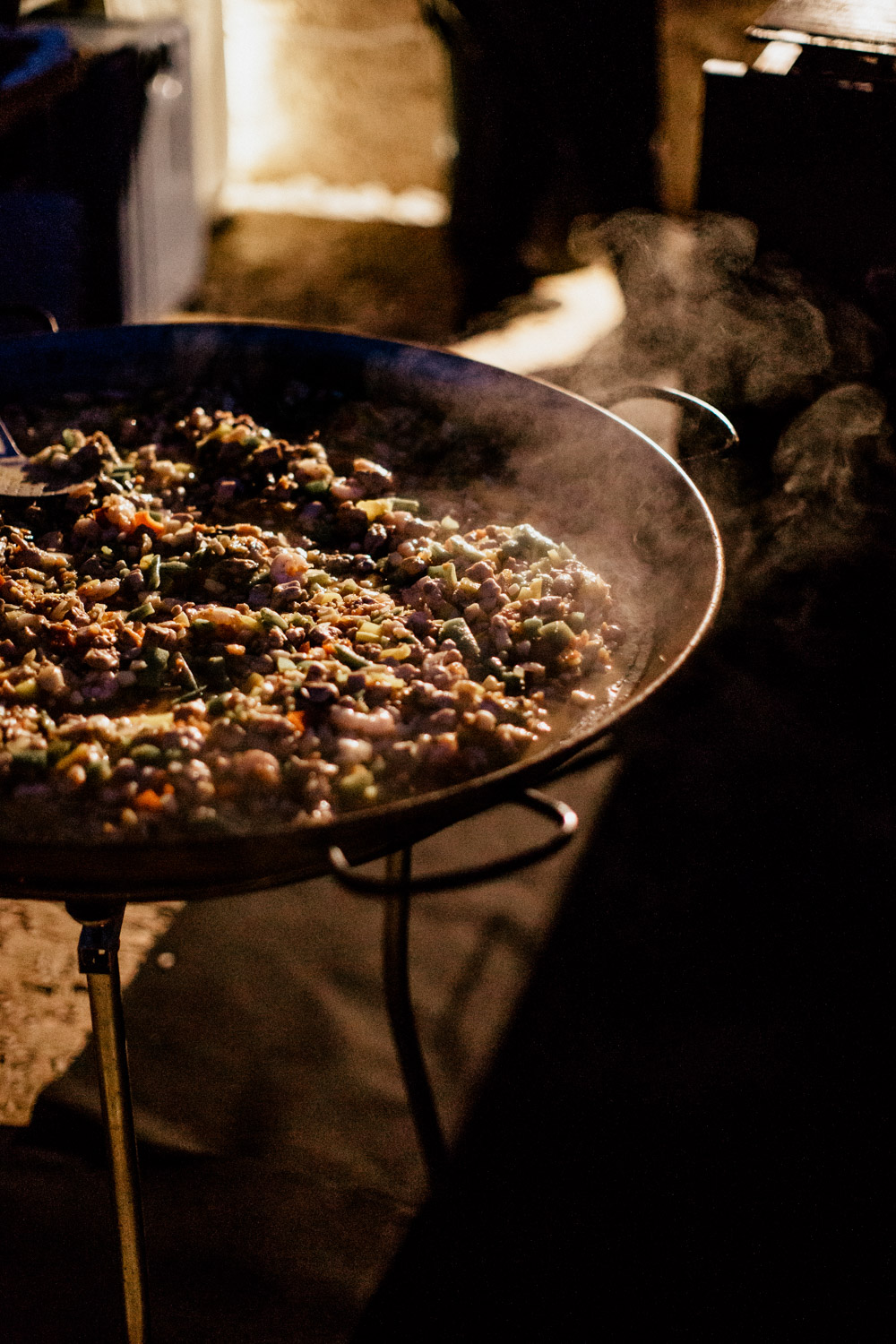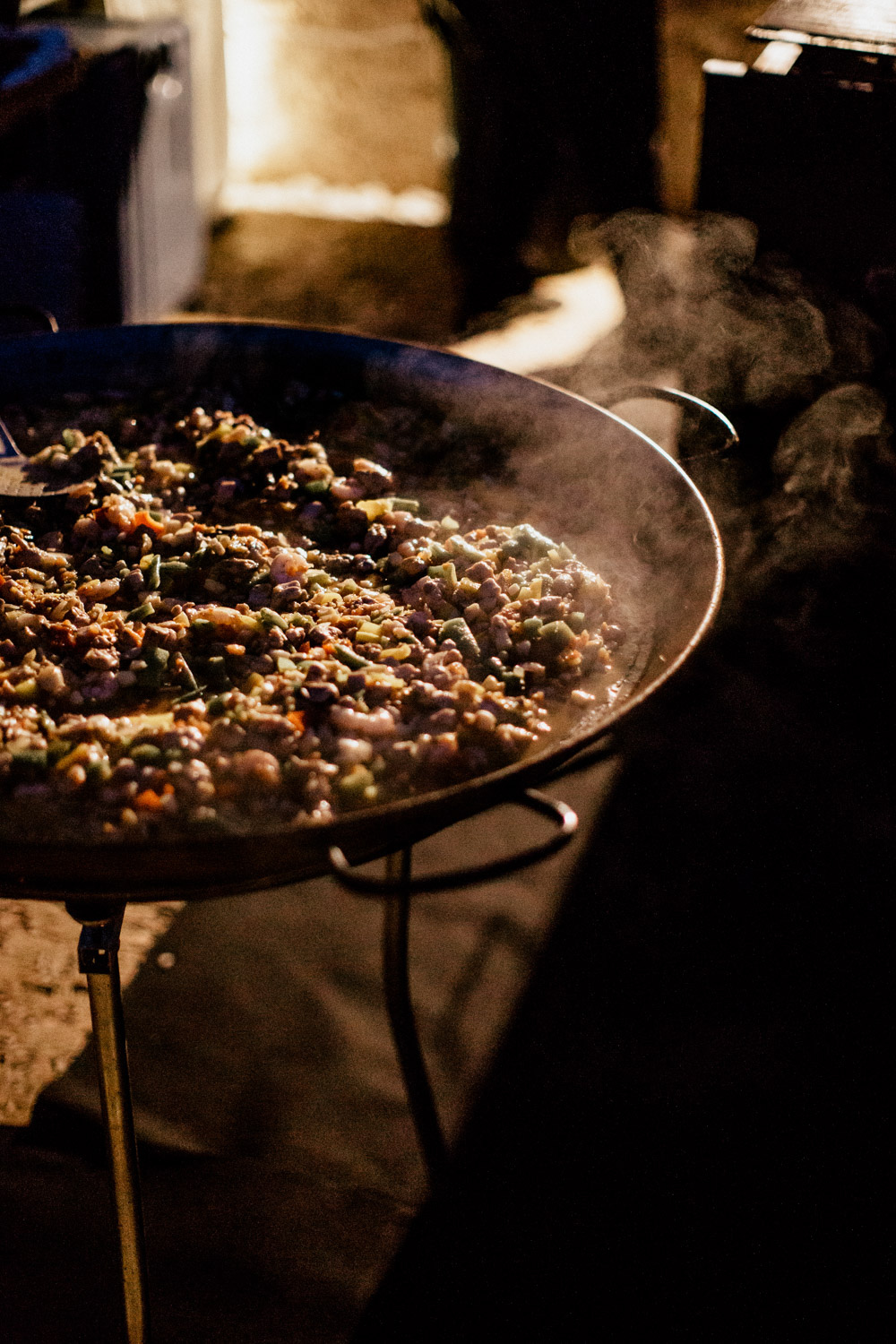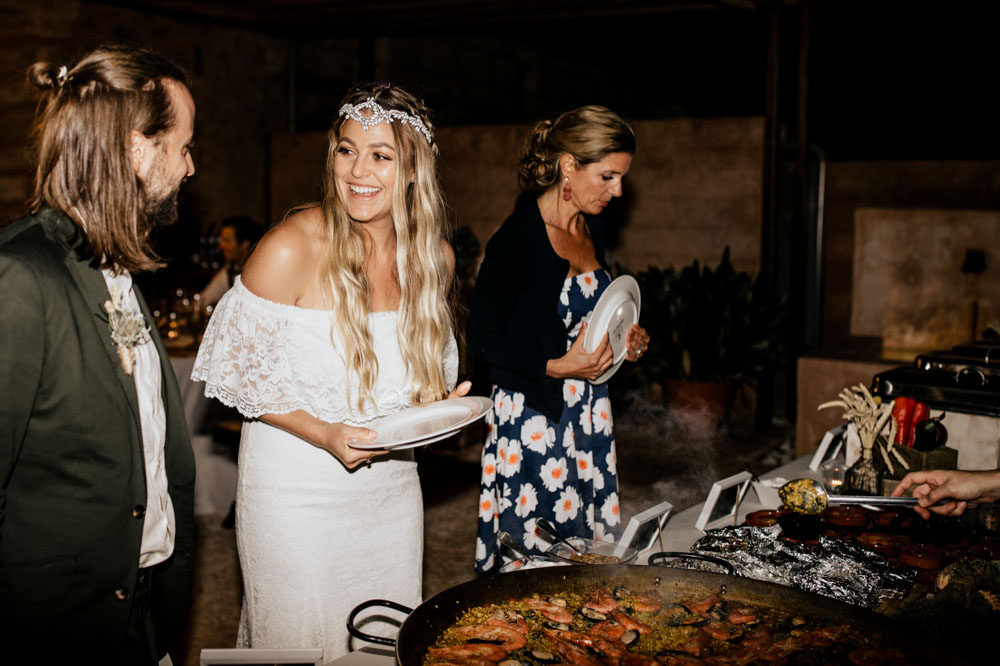 And, as you could expect from a Mallorca Wedding, there were loads of awesome tasty food and of course.. Paella!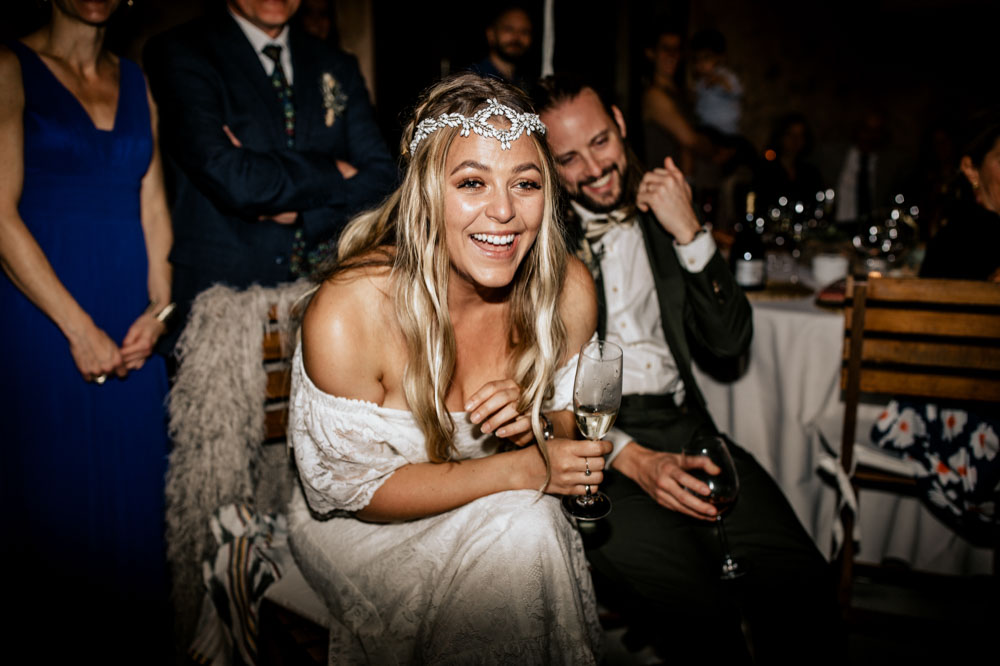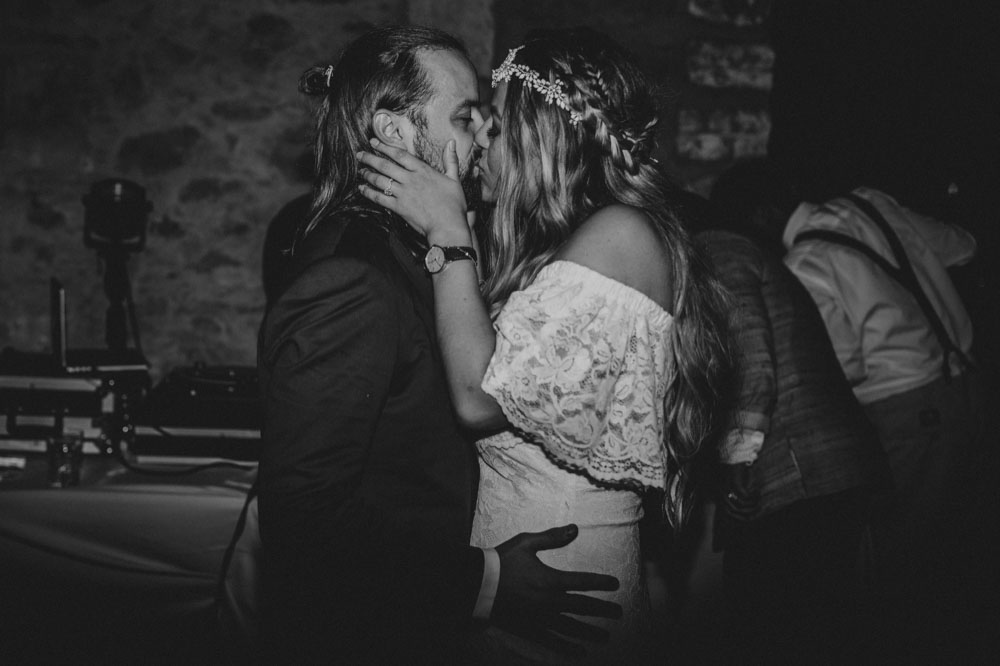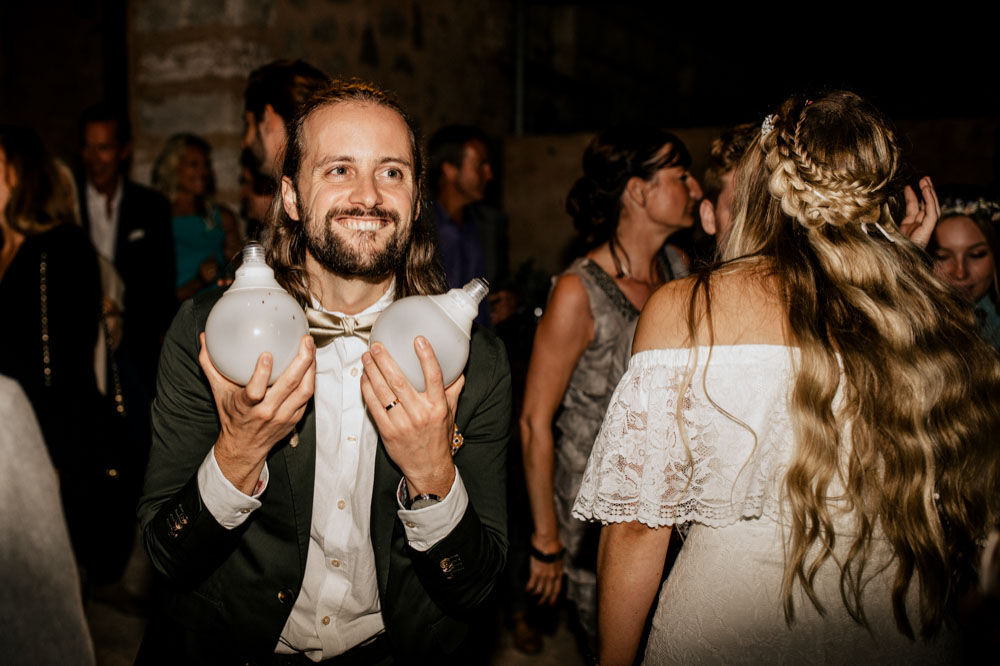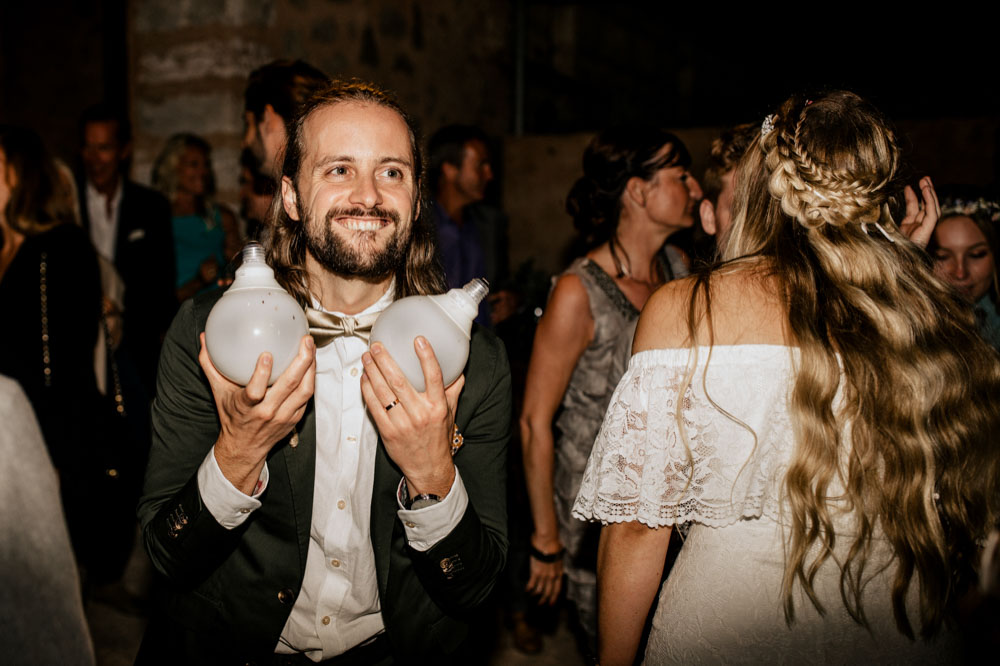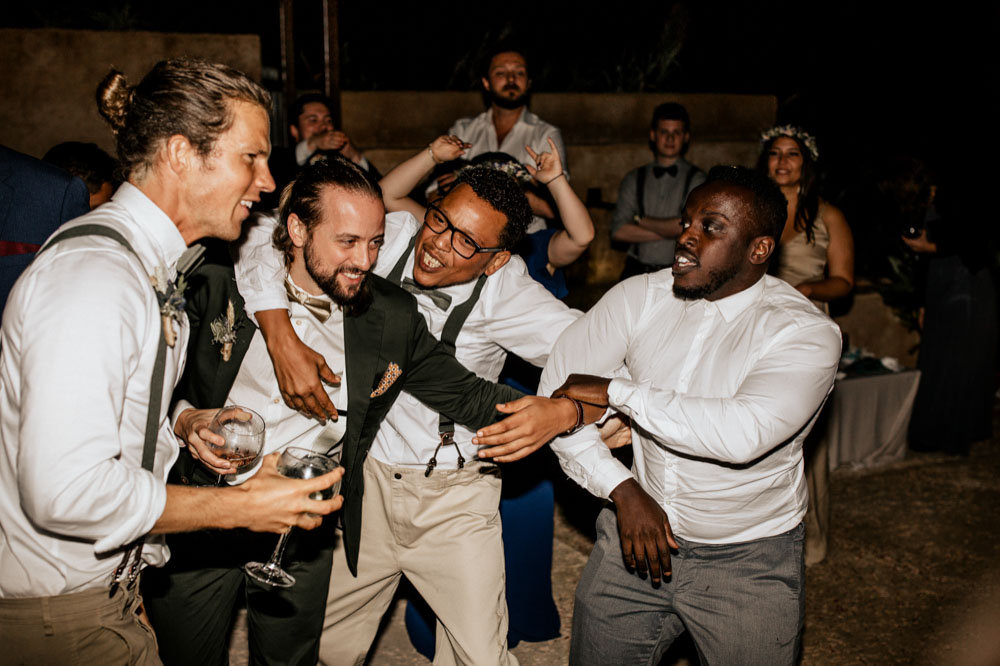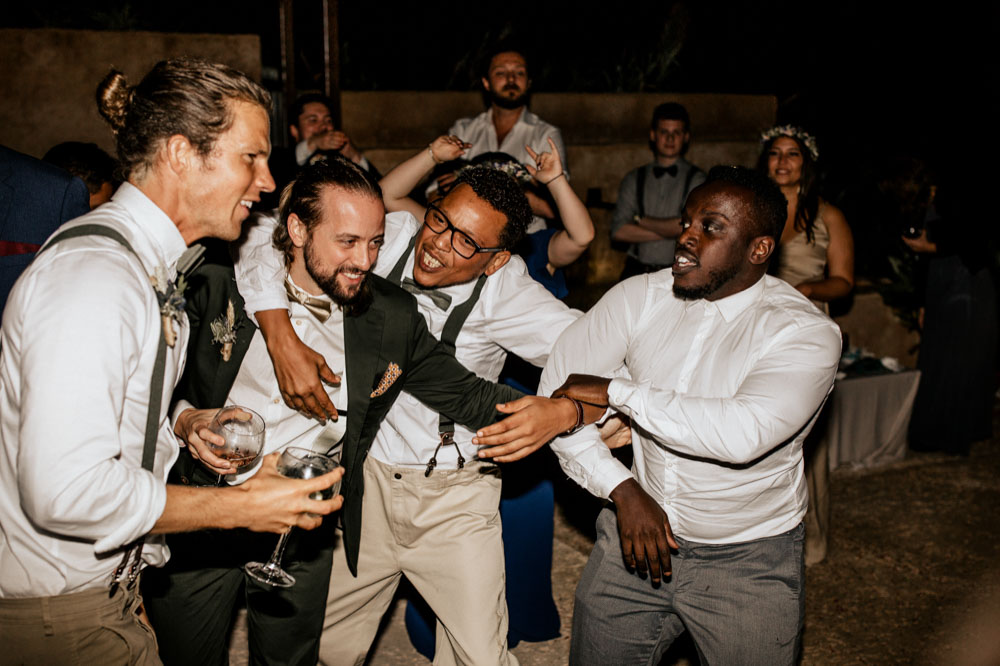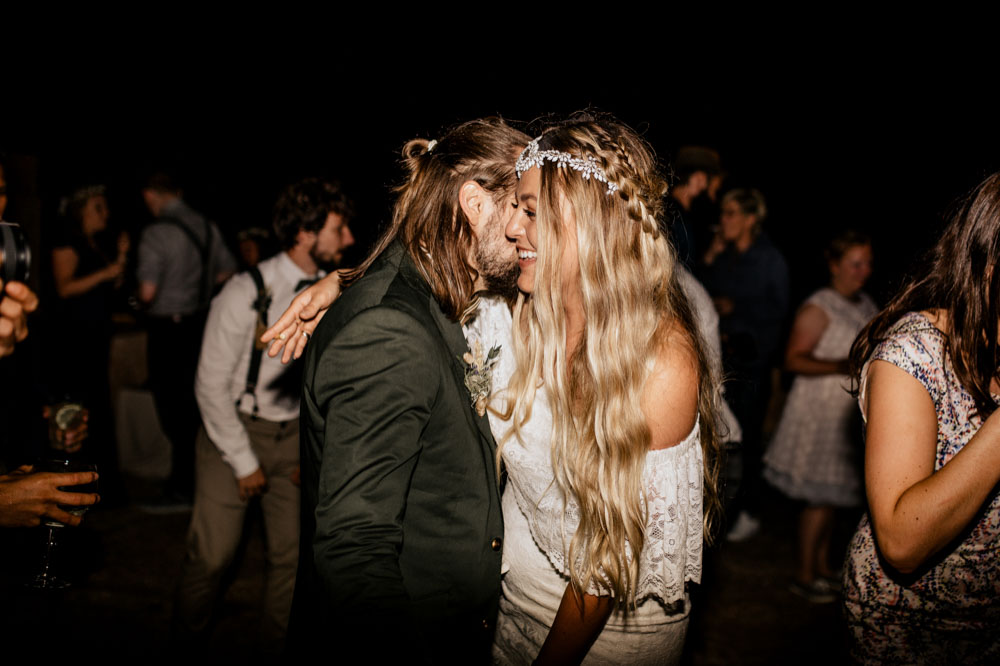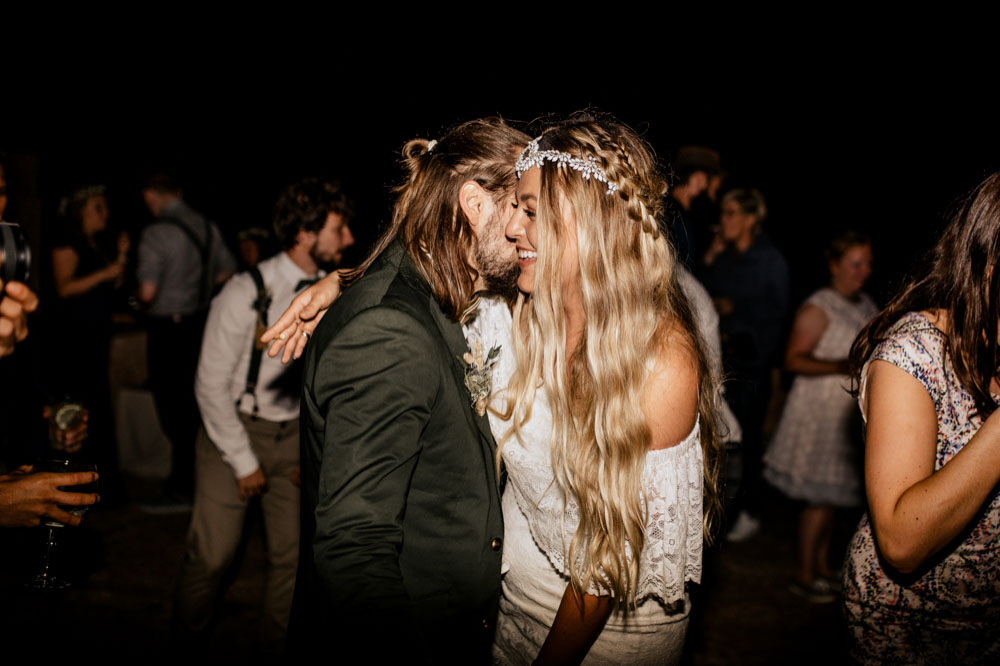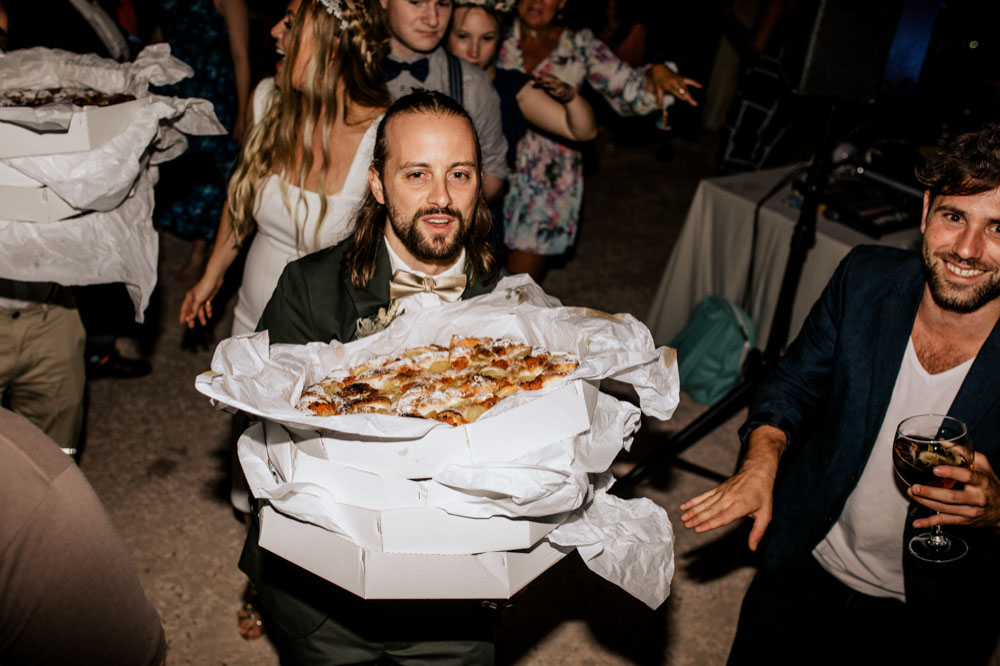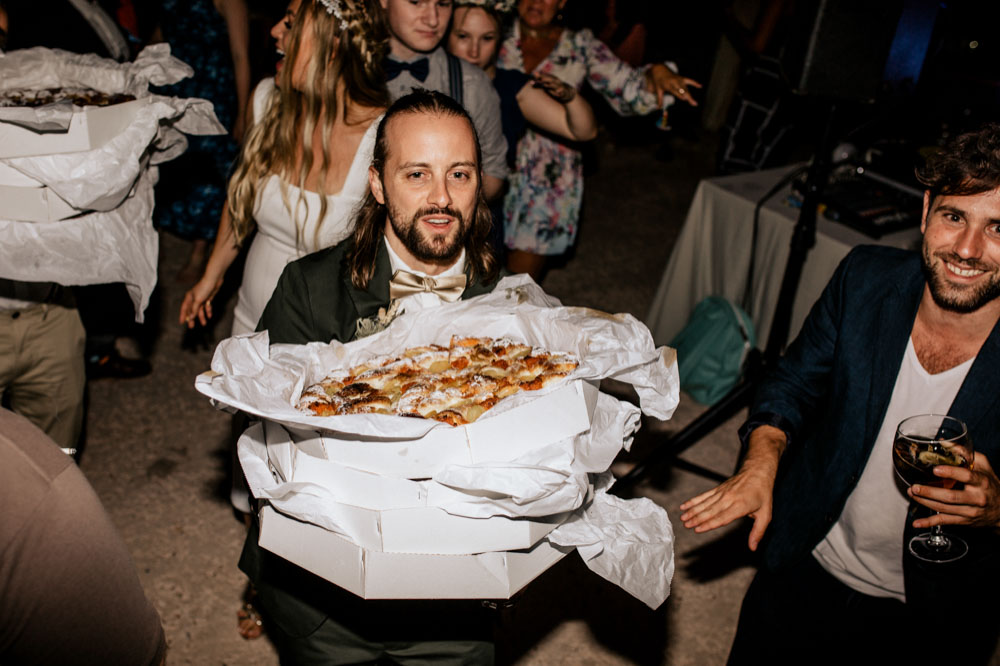 Also a typical mallorcan pastry is Ensaimadas! guys this food made us feel like heaven.. we actually didn't know this before and now can't wait to head back to Mallorca again and.. Ensaimadas!!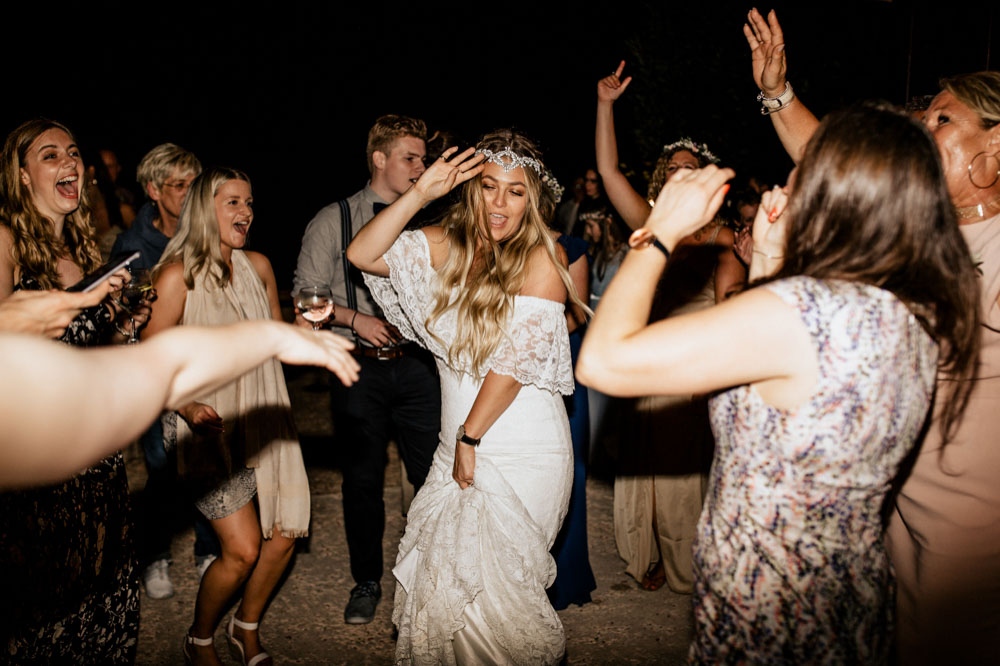 Again, thank you so much for having us on this special day! It was incredible and we'll never forget this awesome celebration..
Wedding Photographer Mallorca