When thinking about places to get married in Europe, the Greek Islands are definitely a fav. Hannah and Joel picked Mykonos for their intimate wedding. They gathered their 30 favorite peeps around them to celebrate an unforgettable day at "The Wild" hotel. Mykonos offers amazing landscapes, beaches with crystal clear water and of course the typical greek villages with cute white houses and churches..
This whole blog-post was created with Narrative App – an awesome app for photographers. Get 15% off with our code: chrisandruth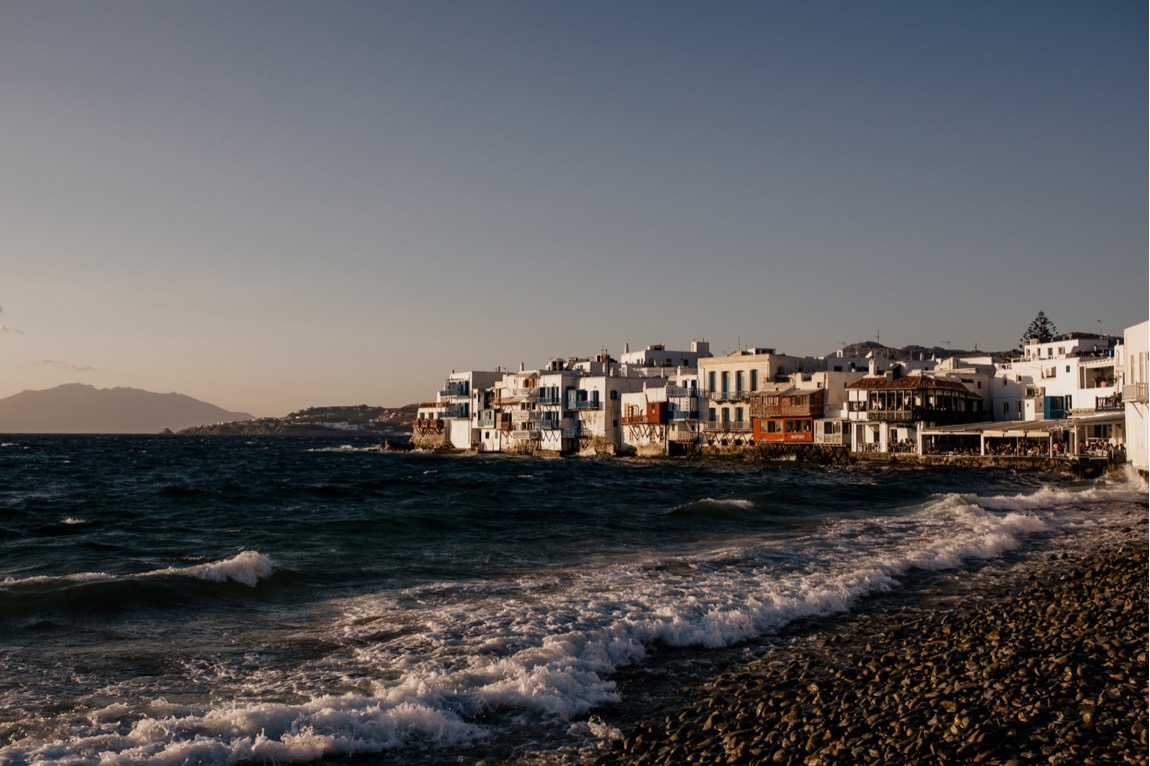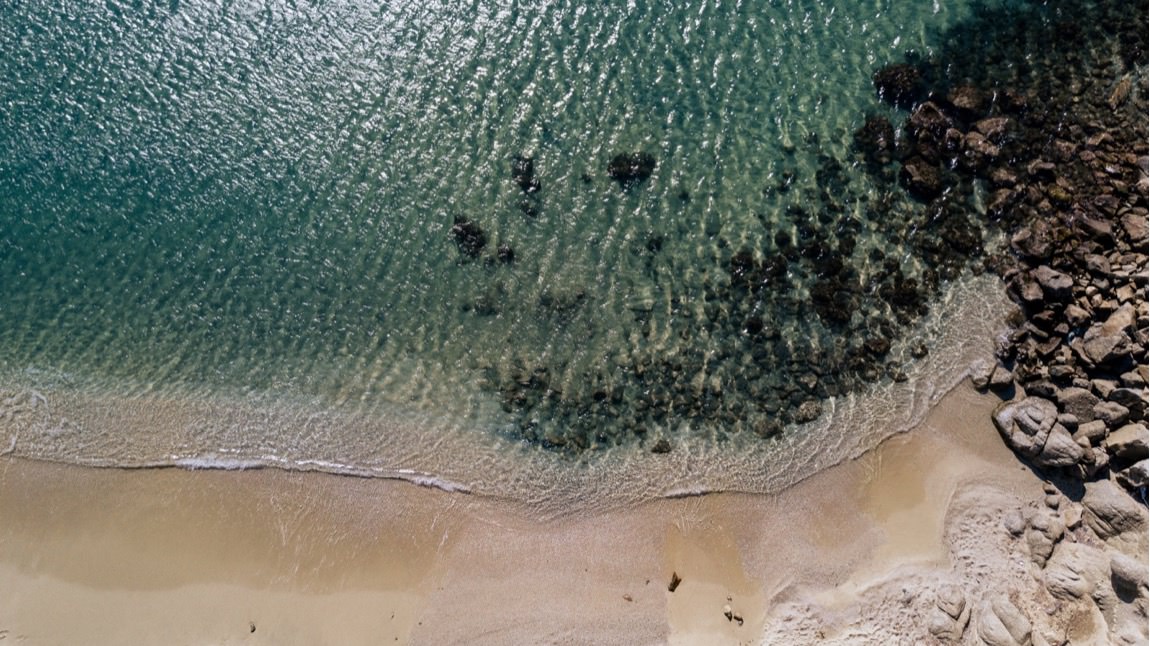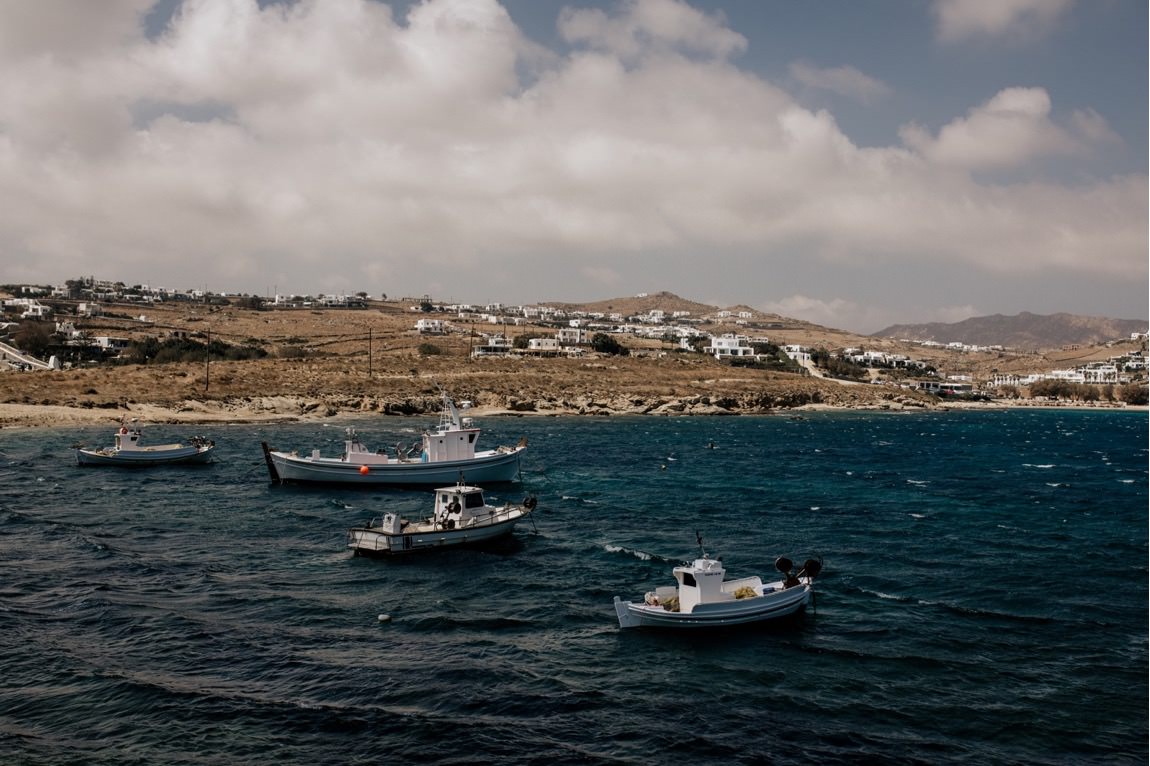 The day before the wedding we visited the venue in order to check out the best spots for couple photos. It's always best to stay close to the venue for photos to not loose much time and we were so lucky we found an amazing place just a 3 minutes drive from the hotel. It was quite windy however the light was just awesome and we've had a beautiful view on the sunset – which was not possible from the hotels side.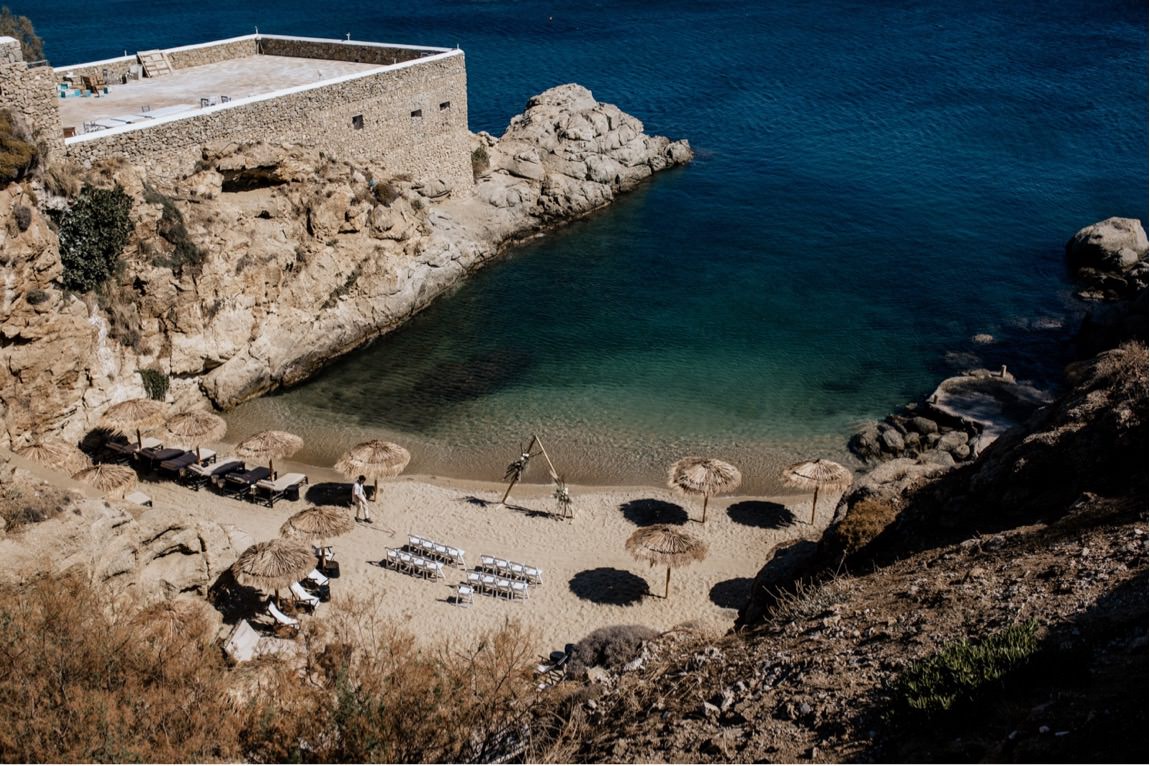 During the location check we were also able to meet the Event Manager and double-check the exact position of where the arch was supposed to be. It was super nice working with these warmhearted and highly professional people. The hotel was just the perfect place with it's own private beach and stylish design.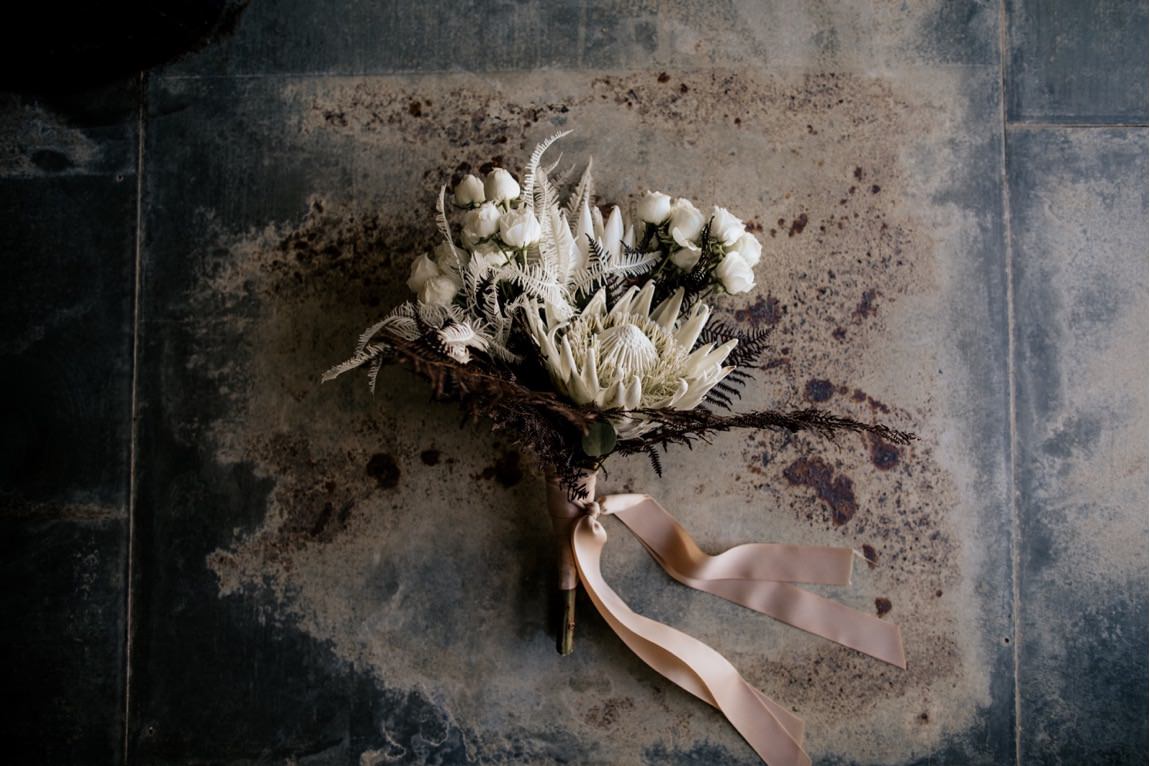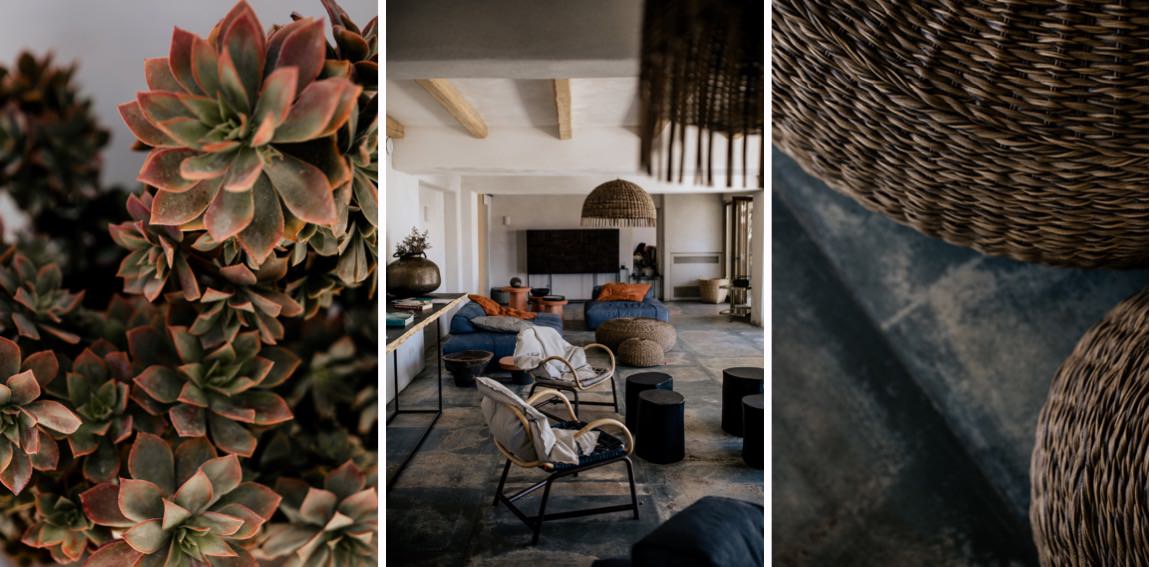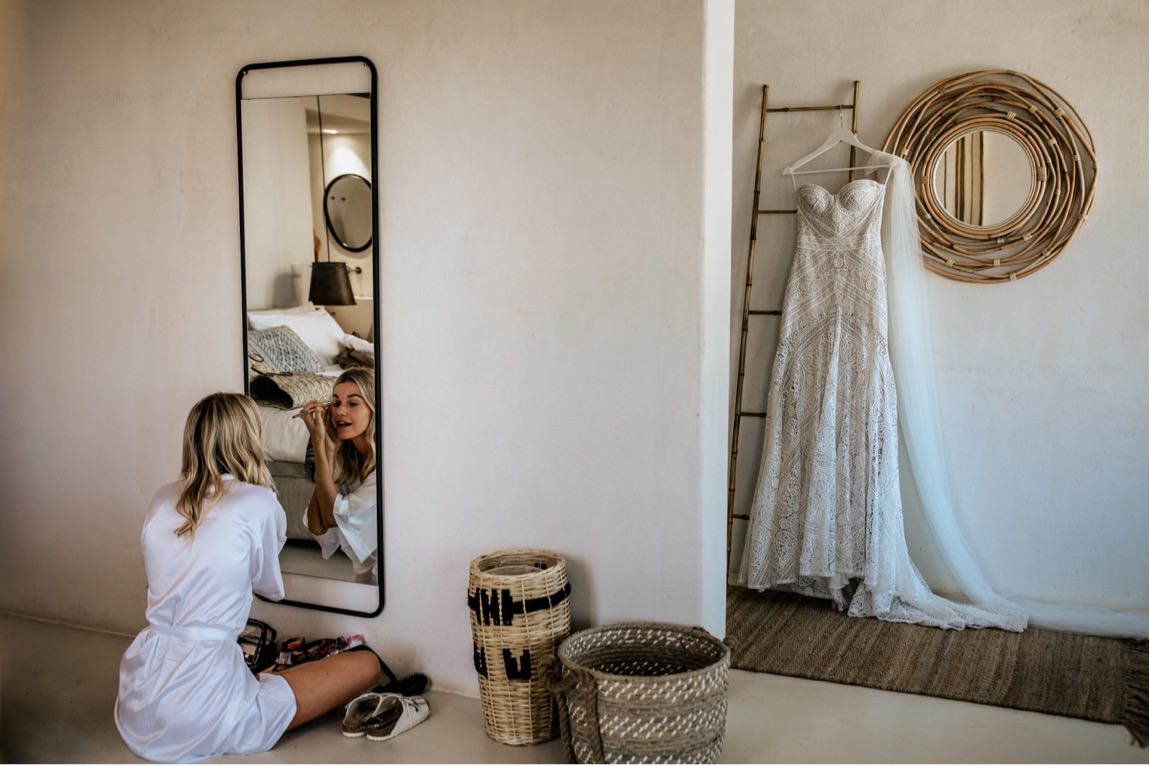 Our lovely Bride Hannah did Hair and MakeUp all by herself. The beautiful bright room was ideal for the preparation and we just love Hannah's naturalness..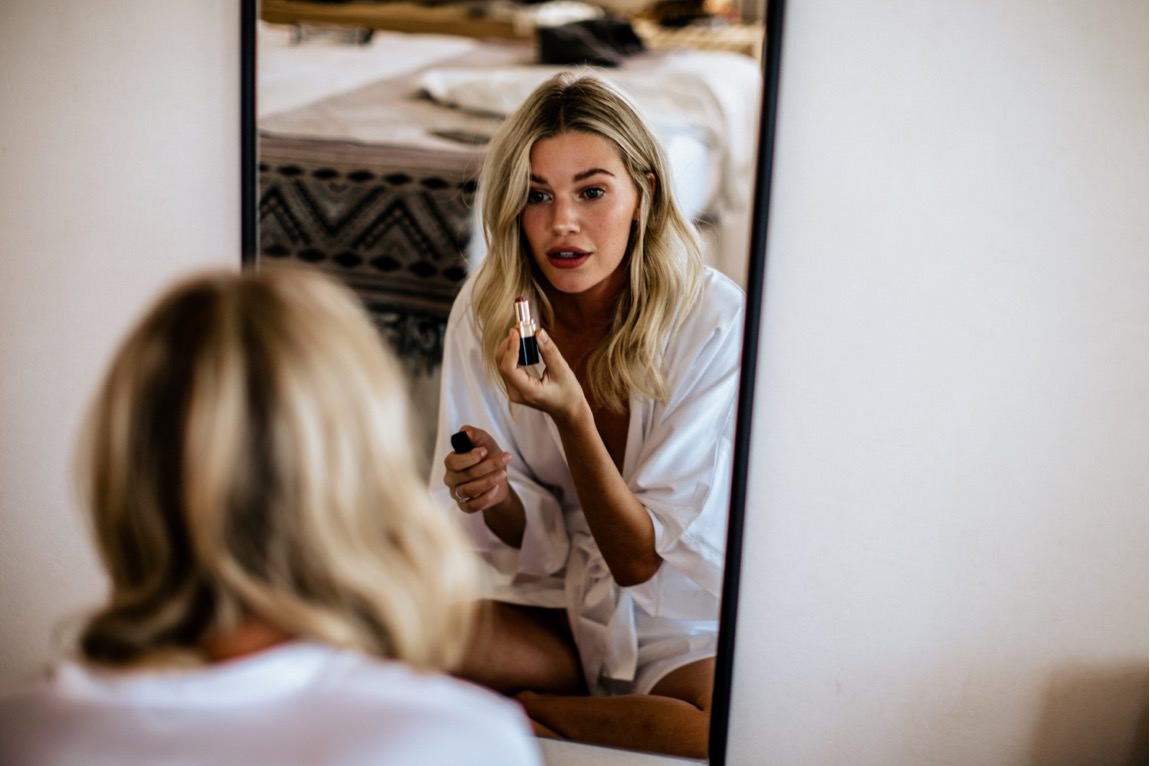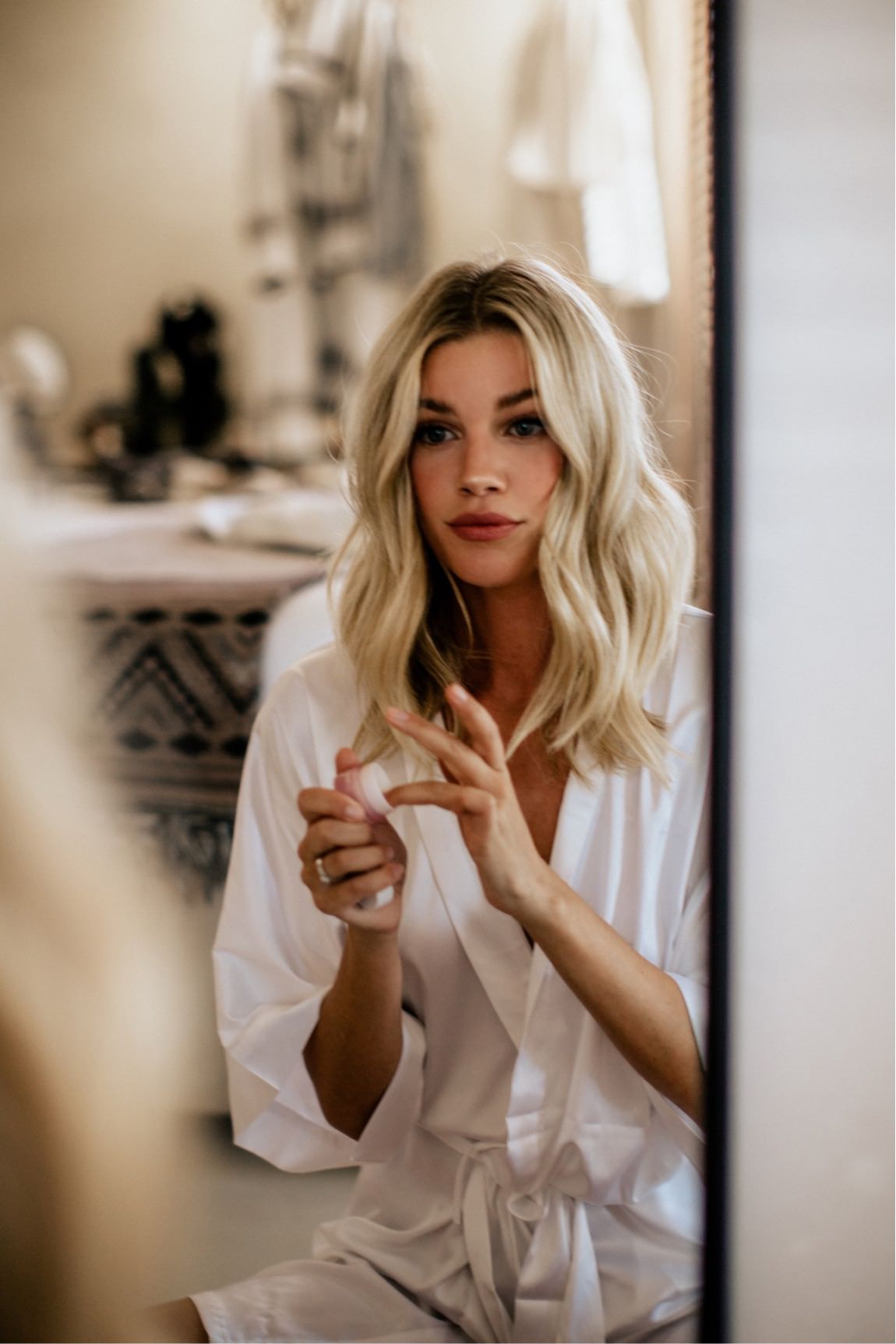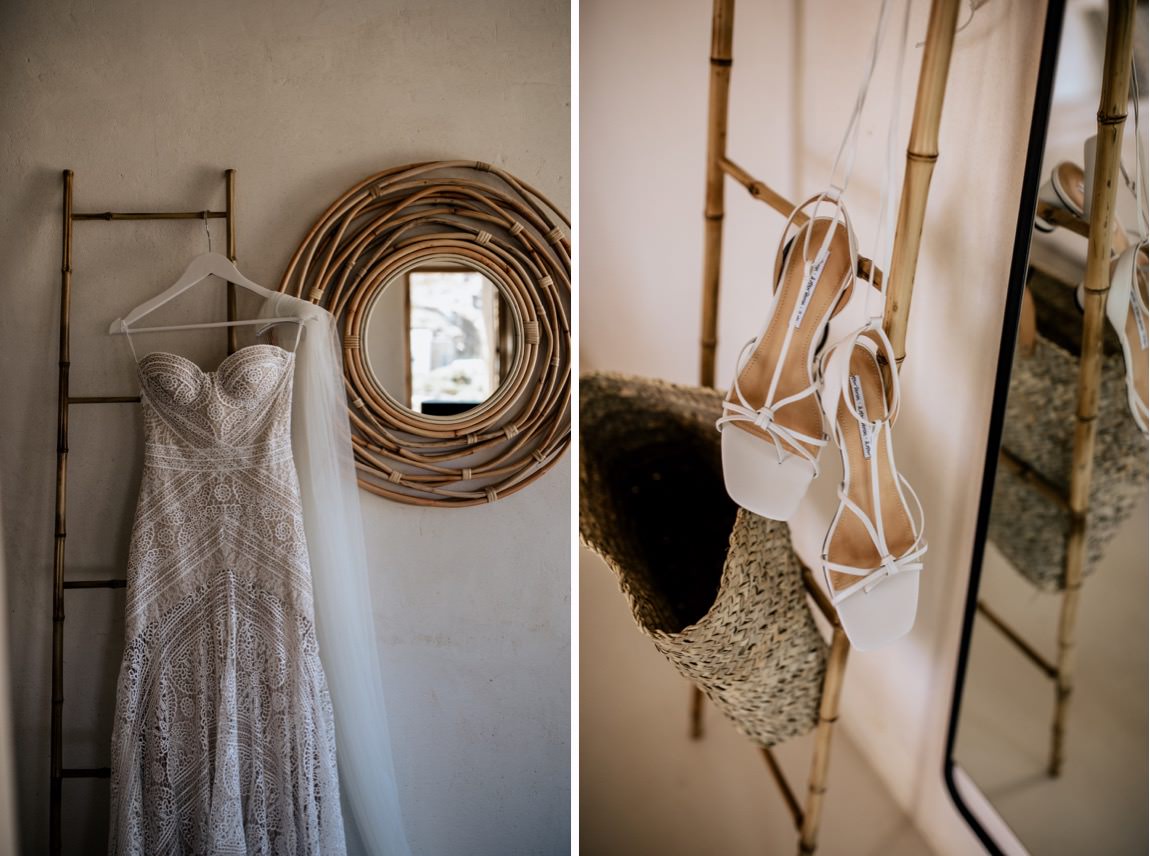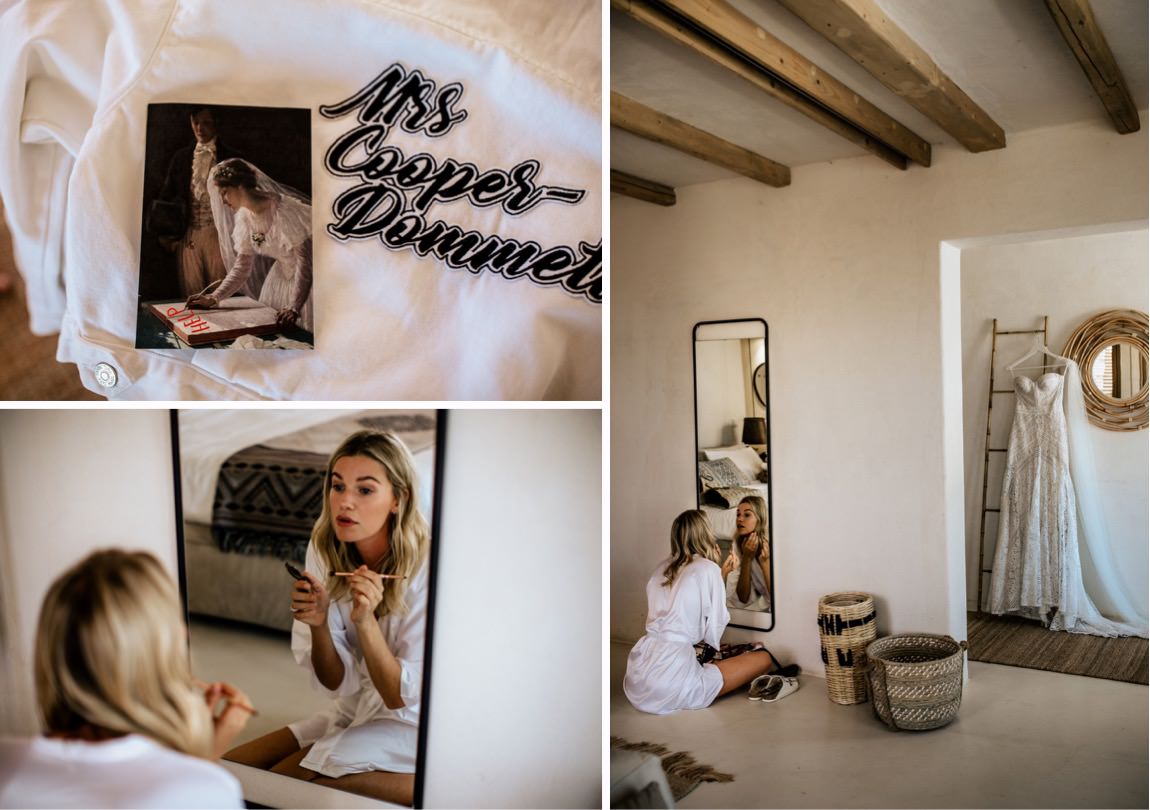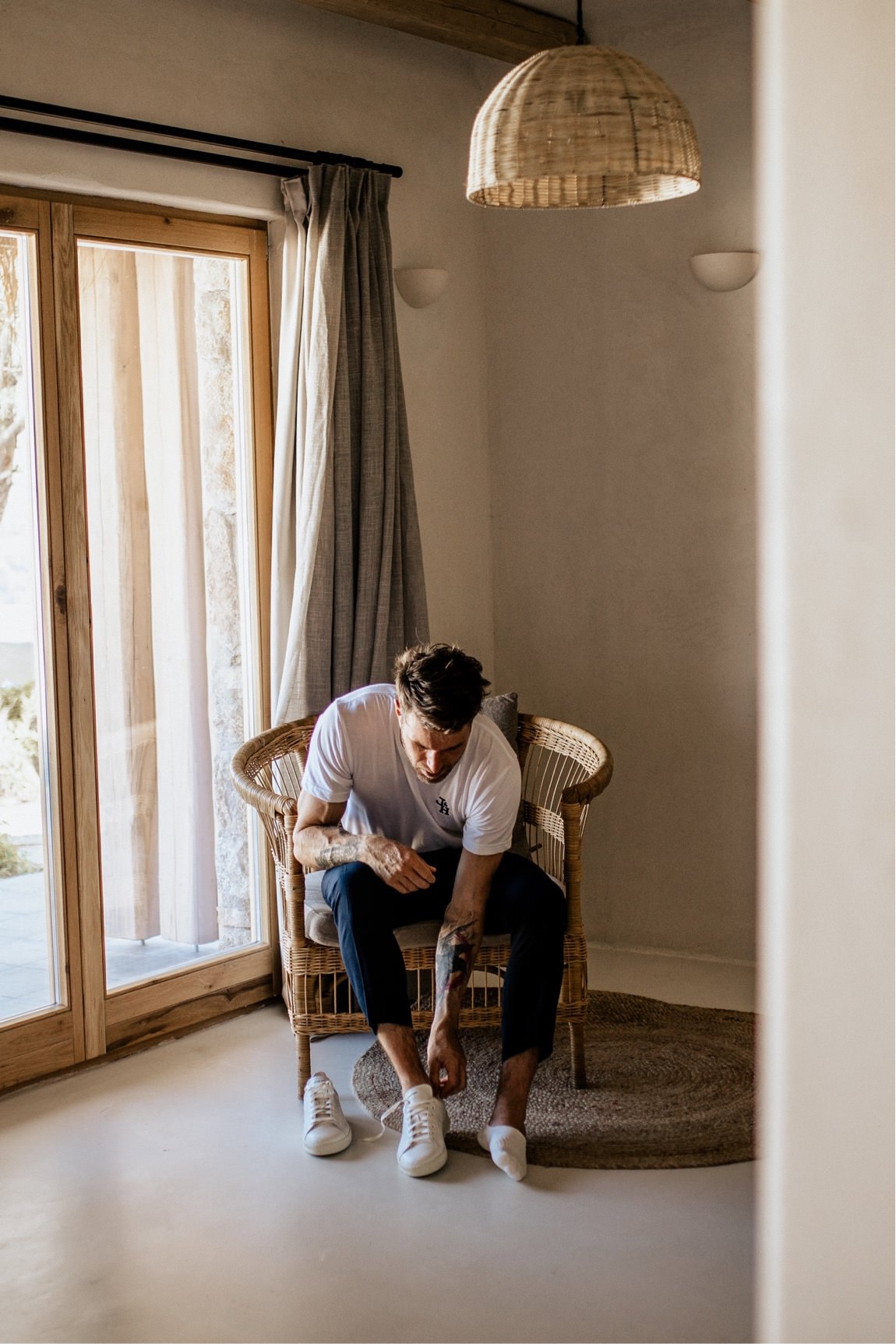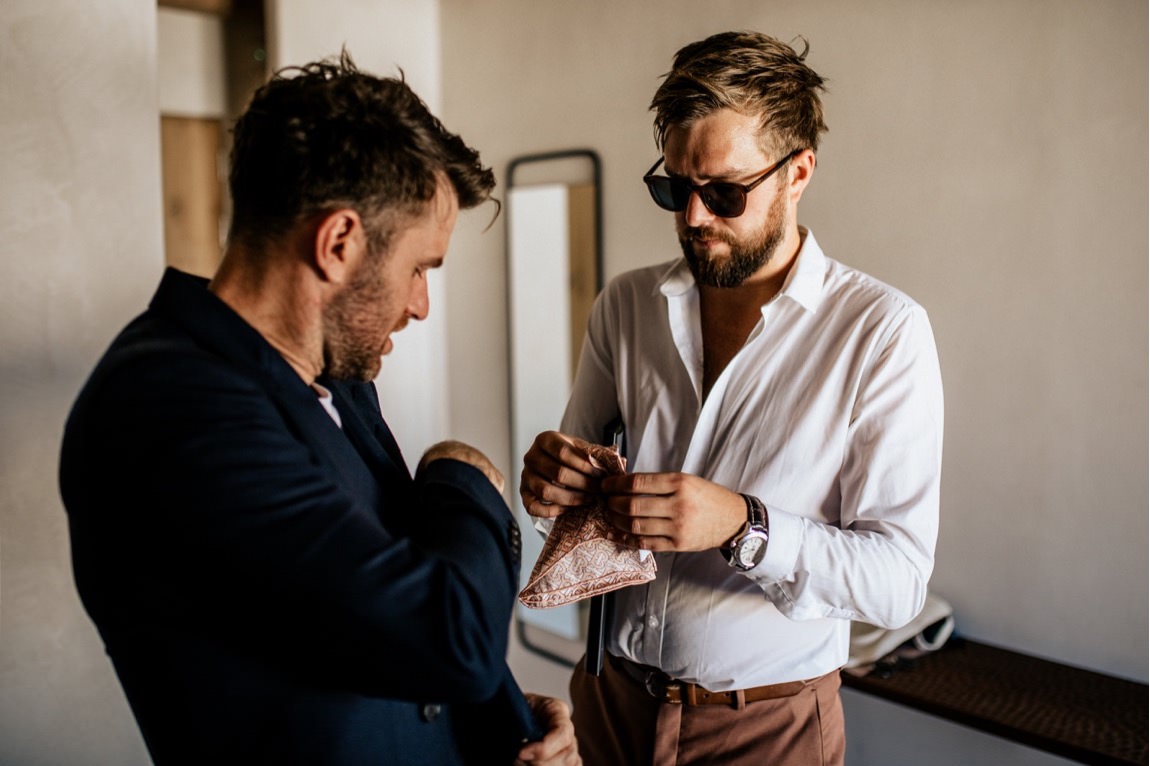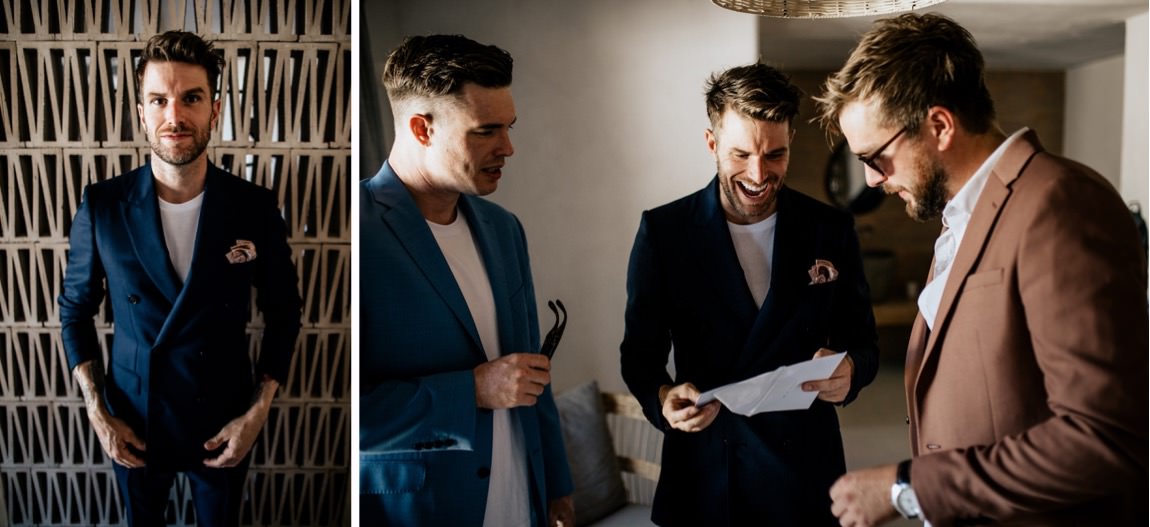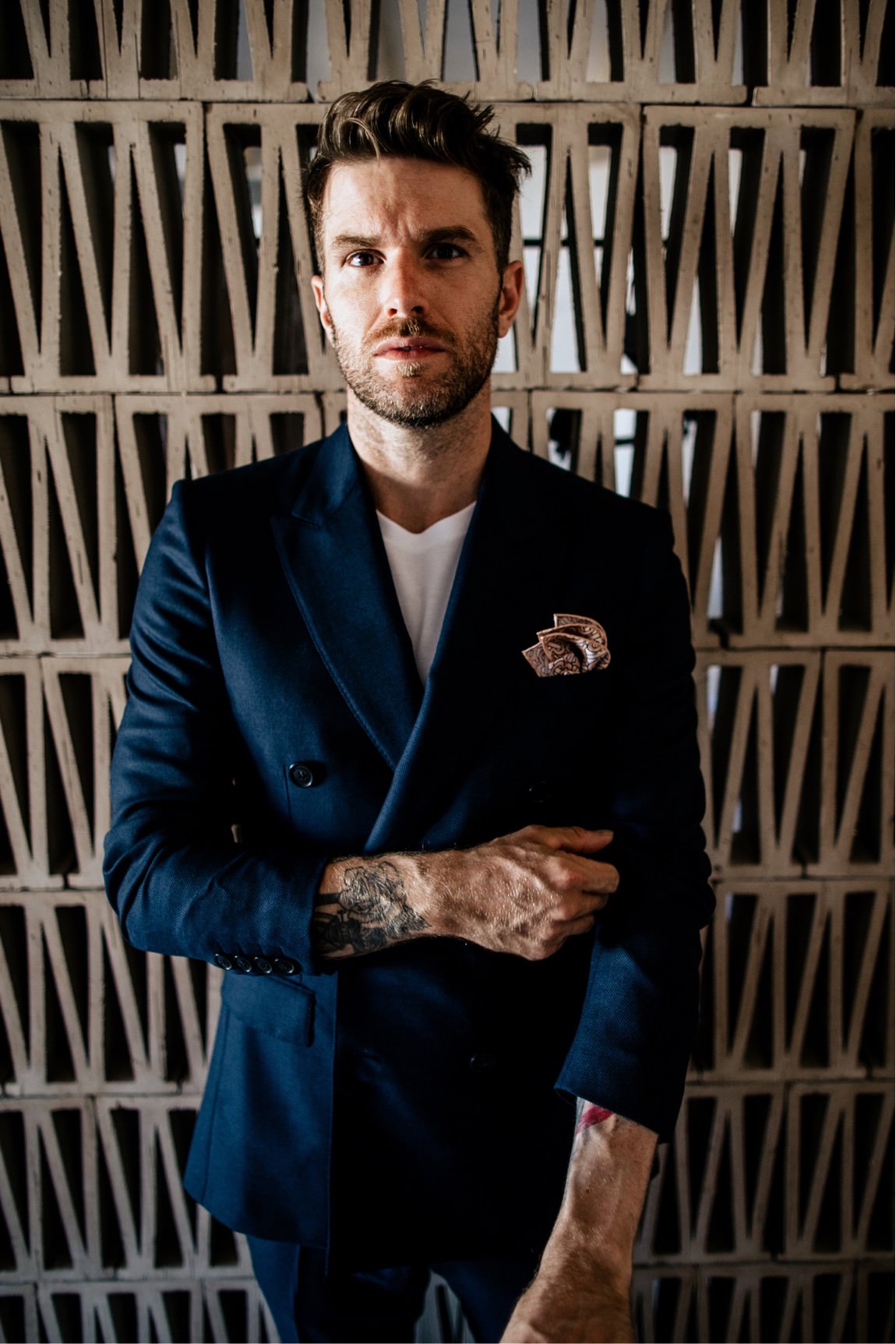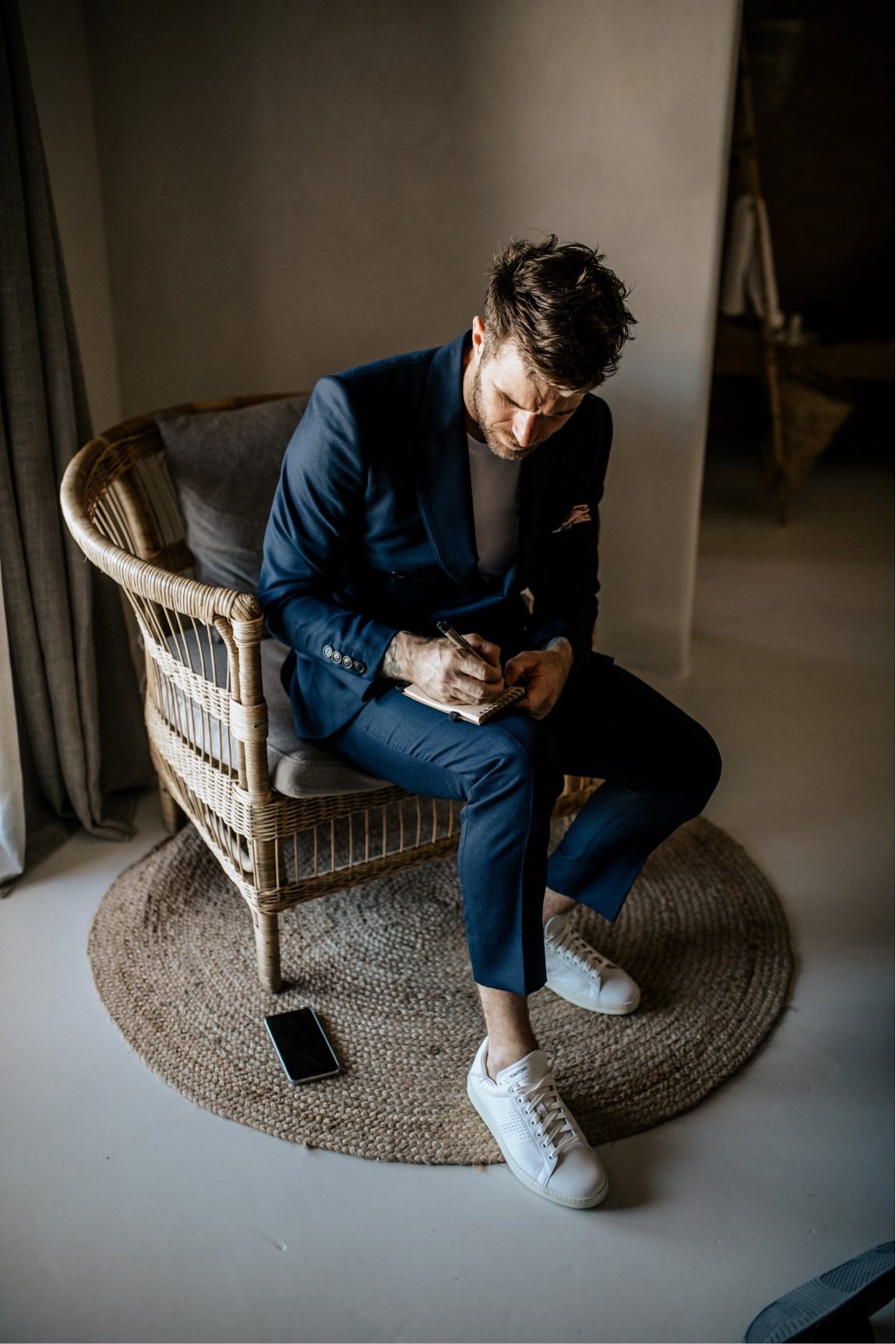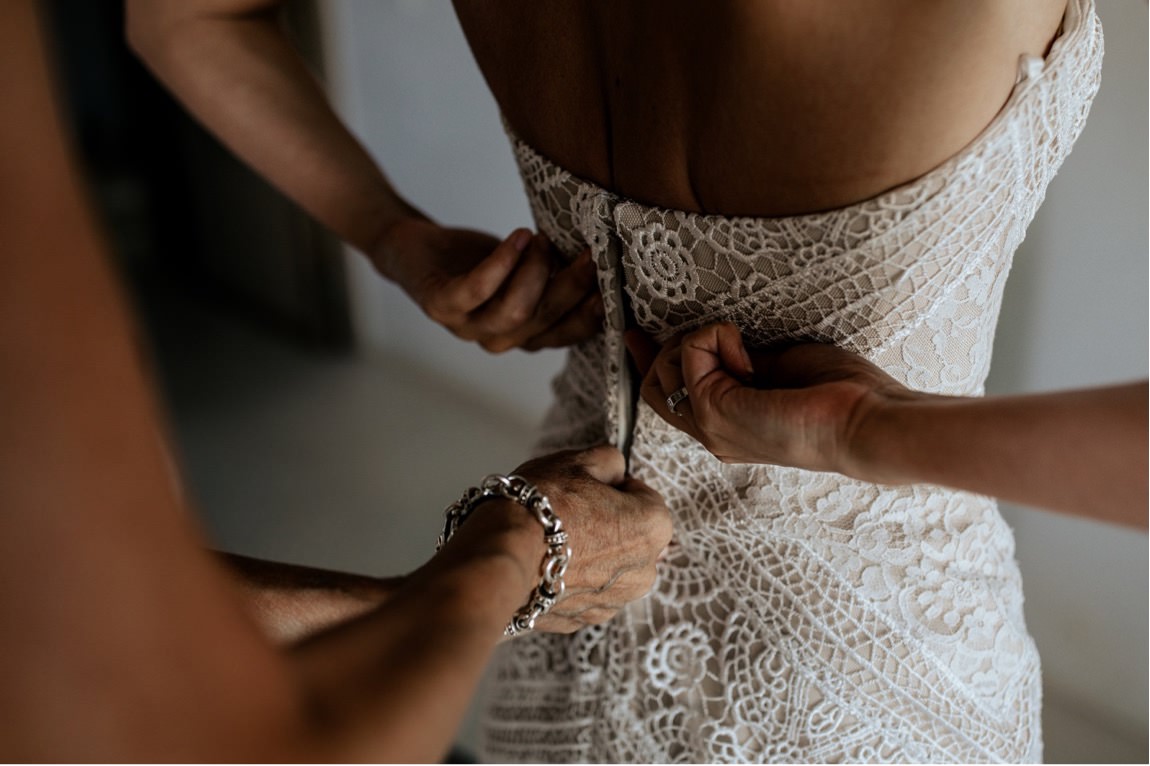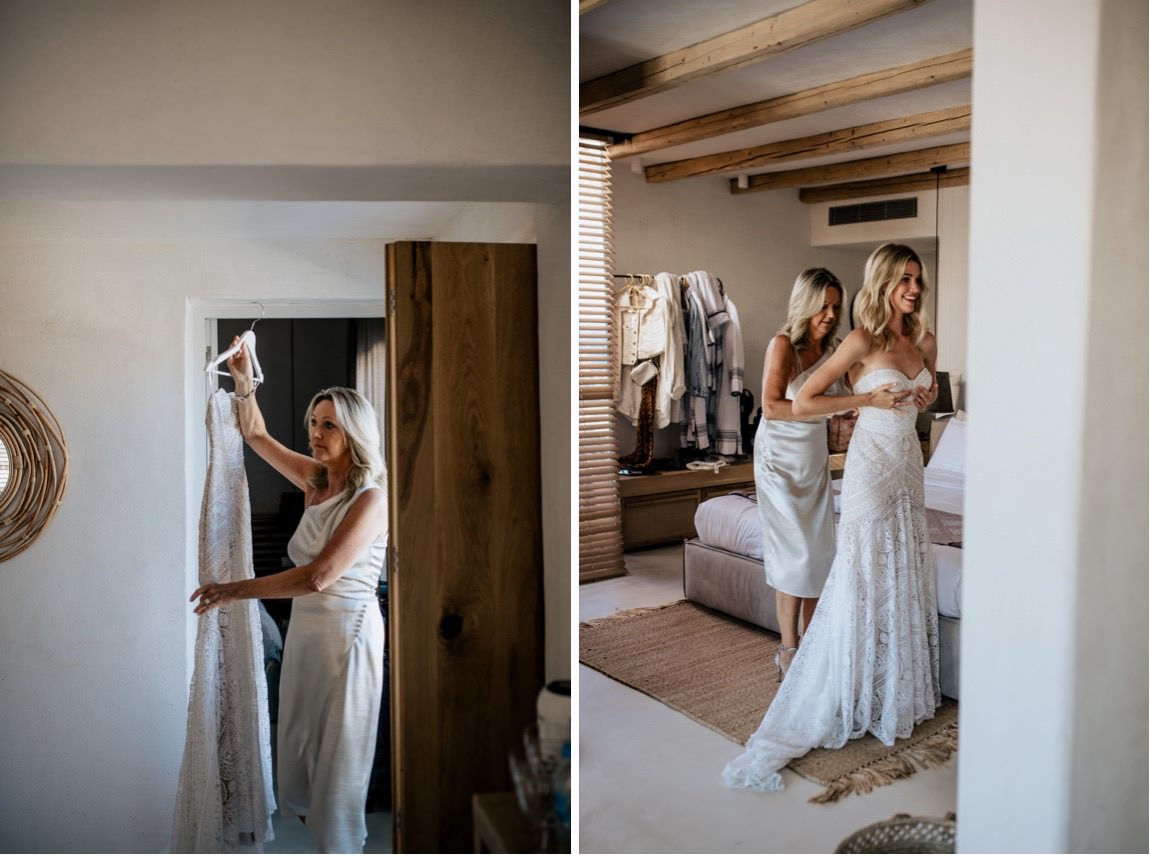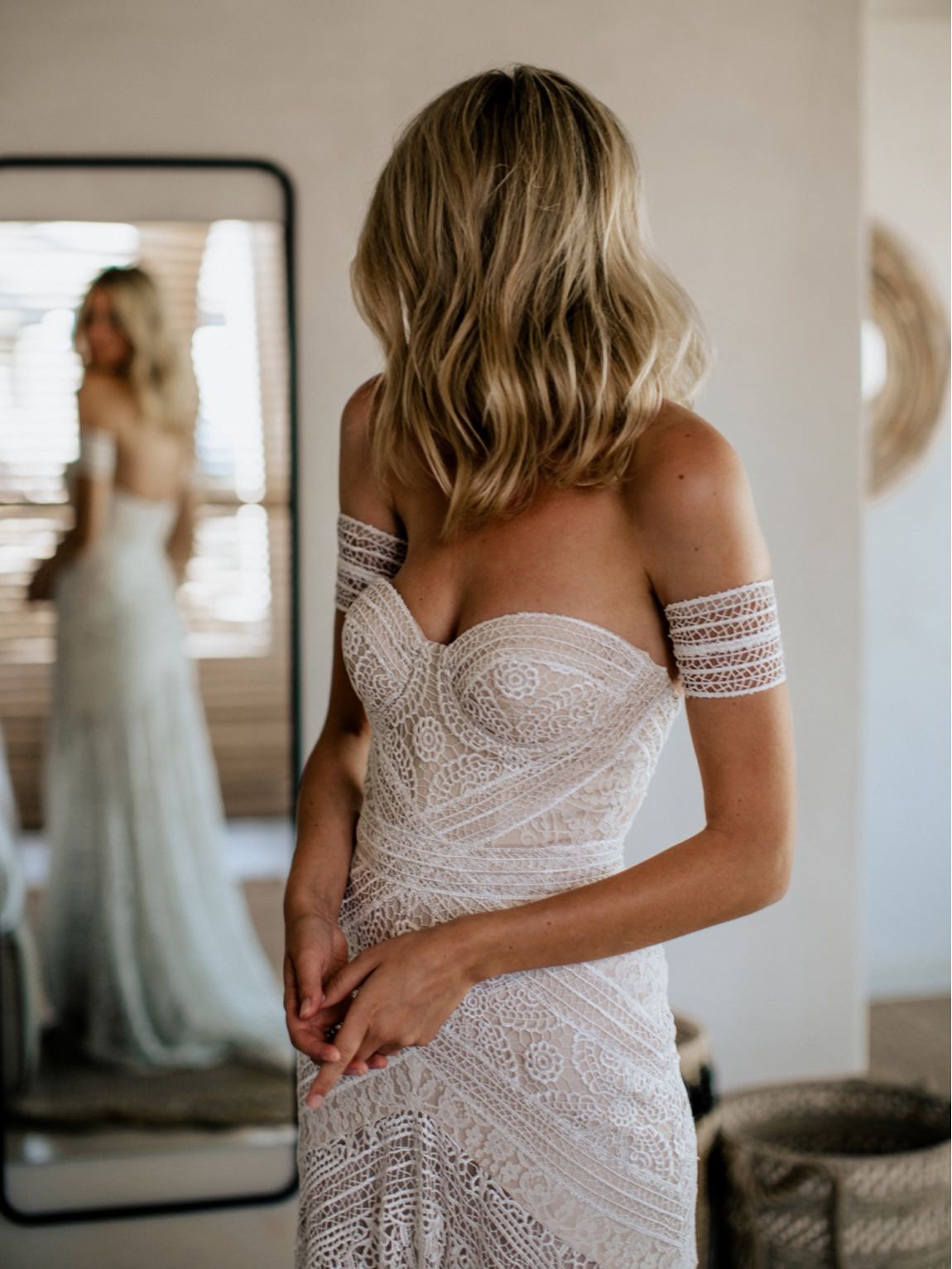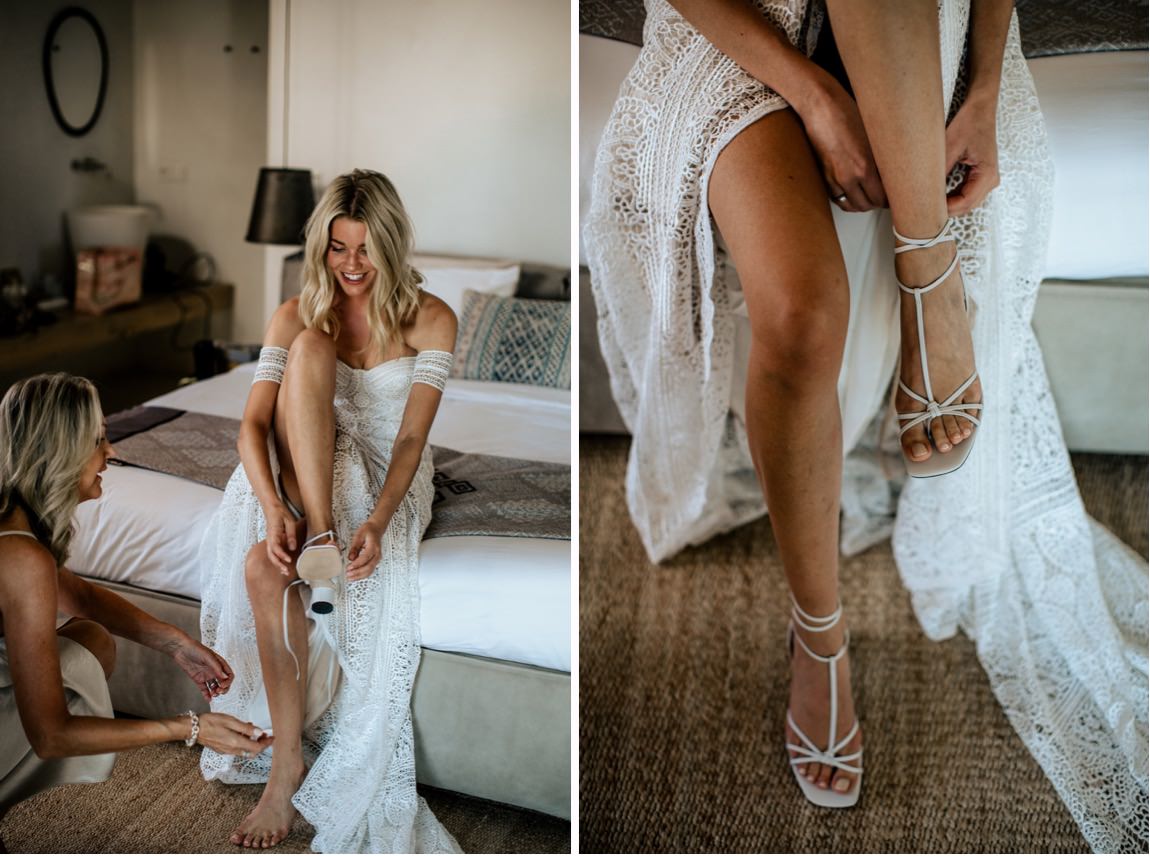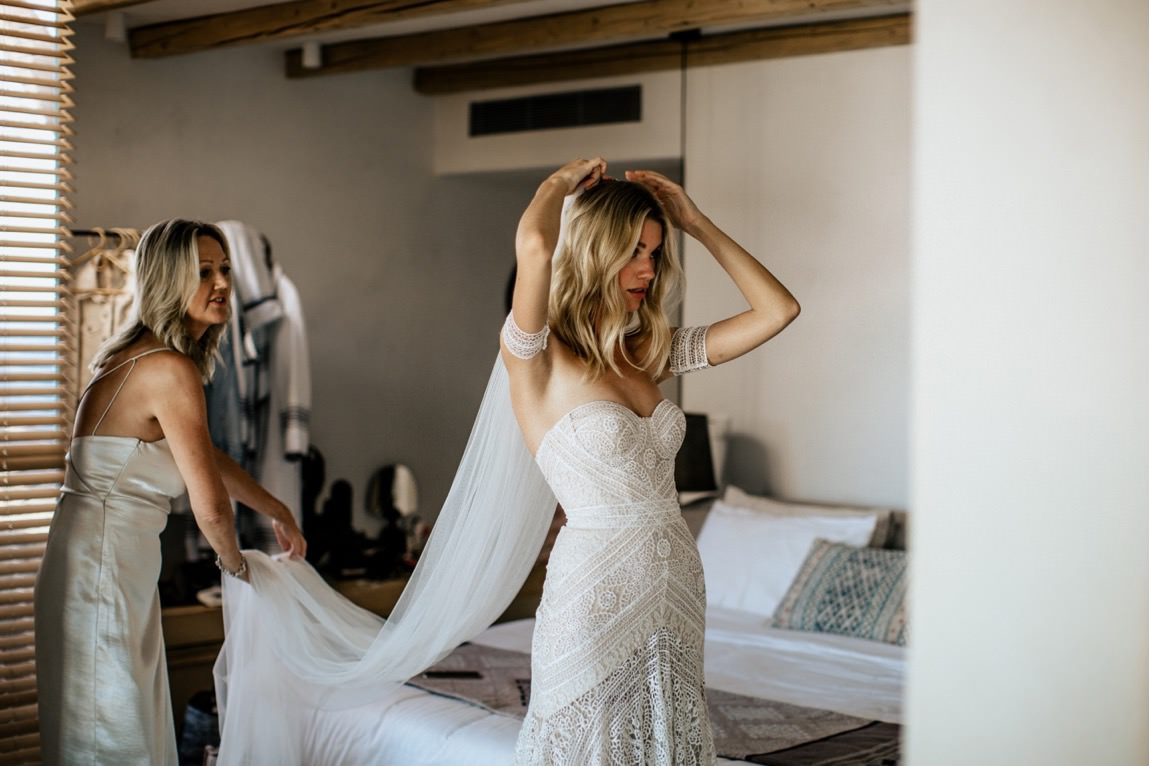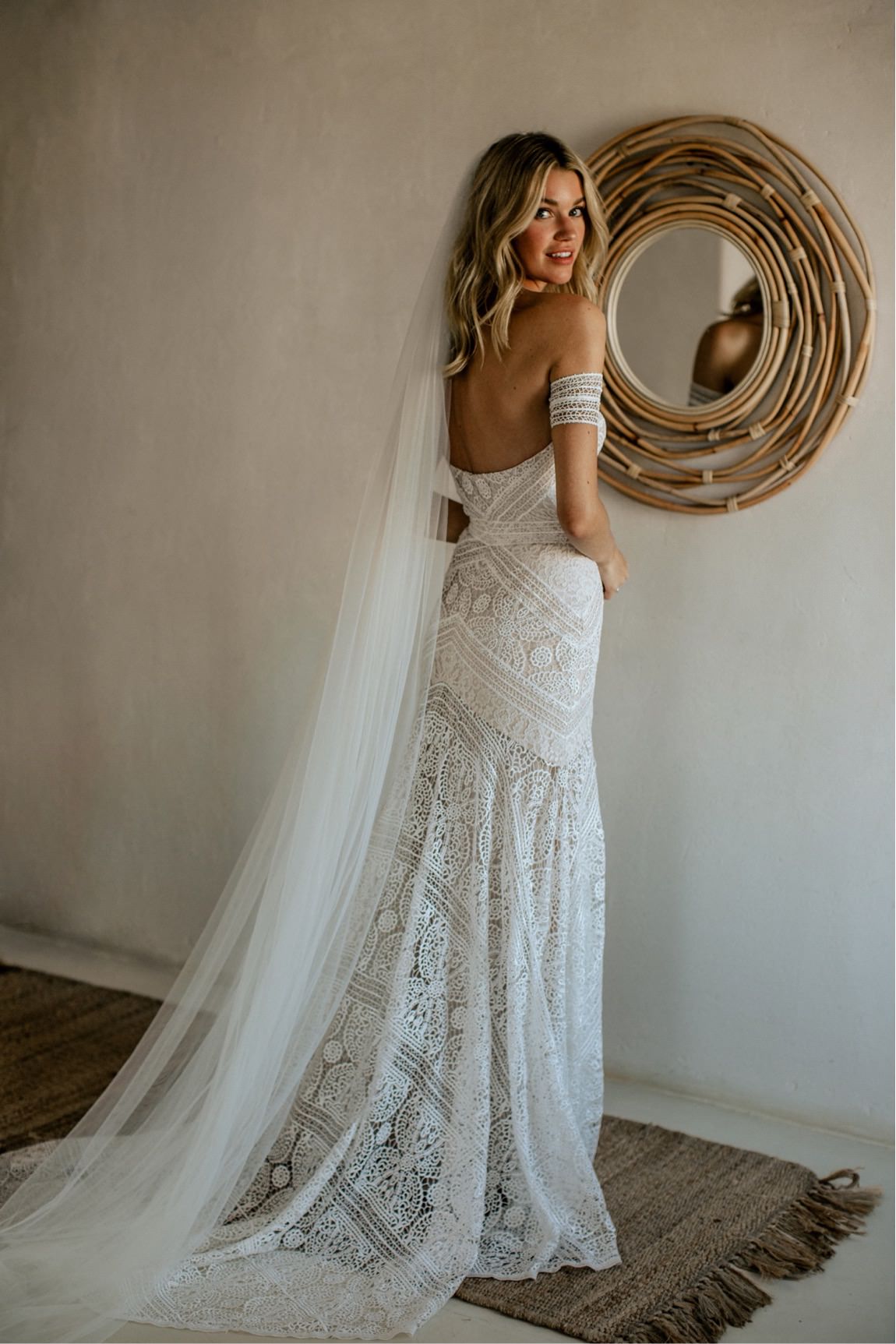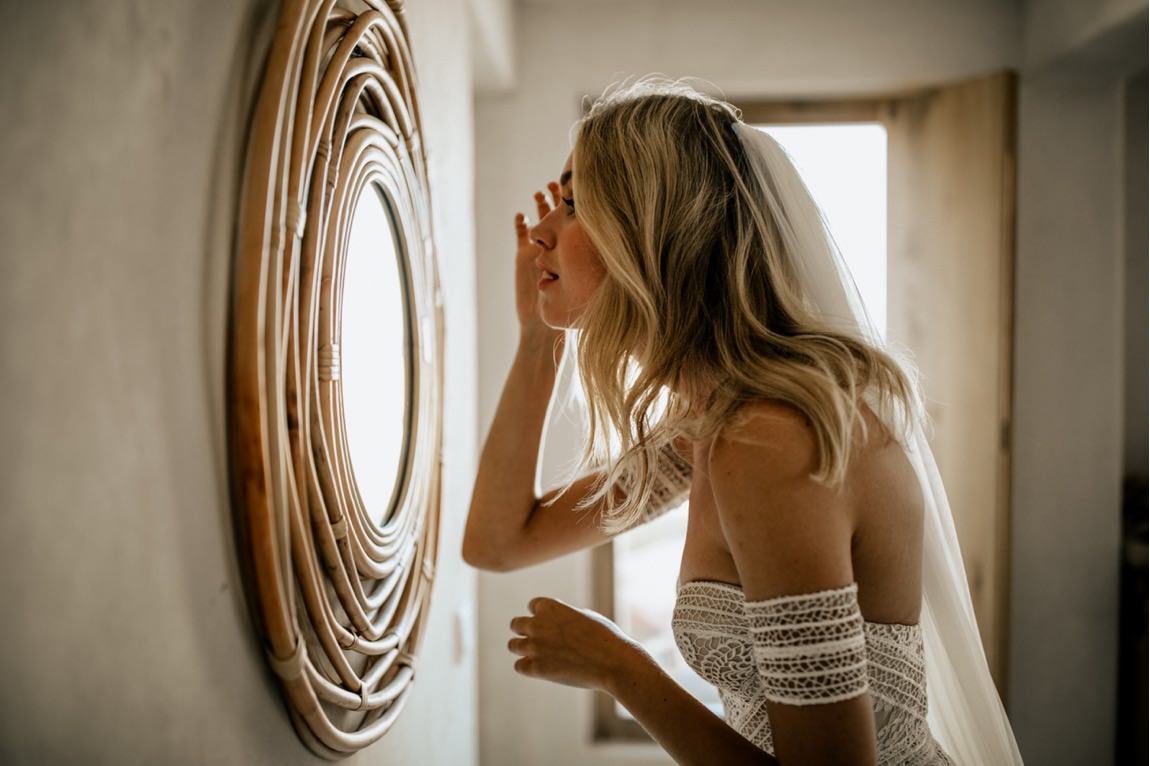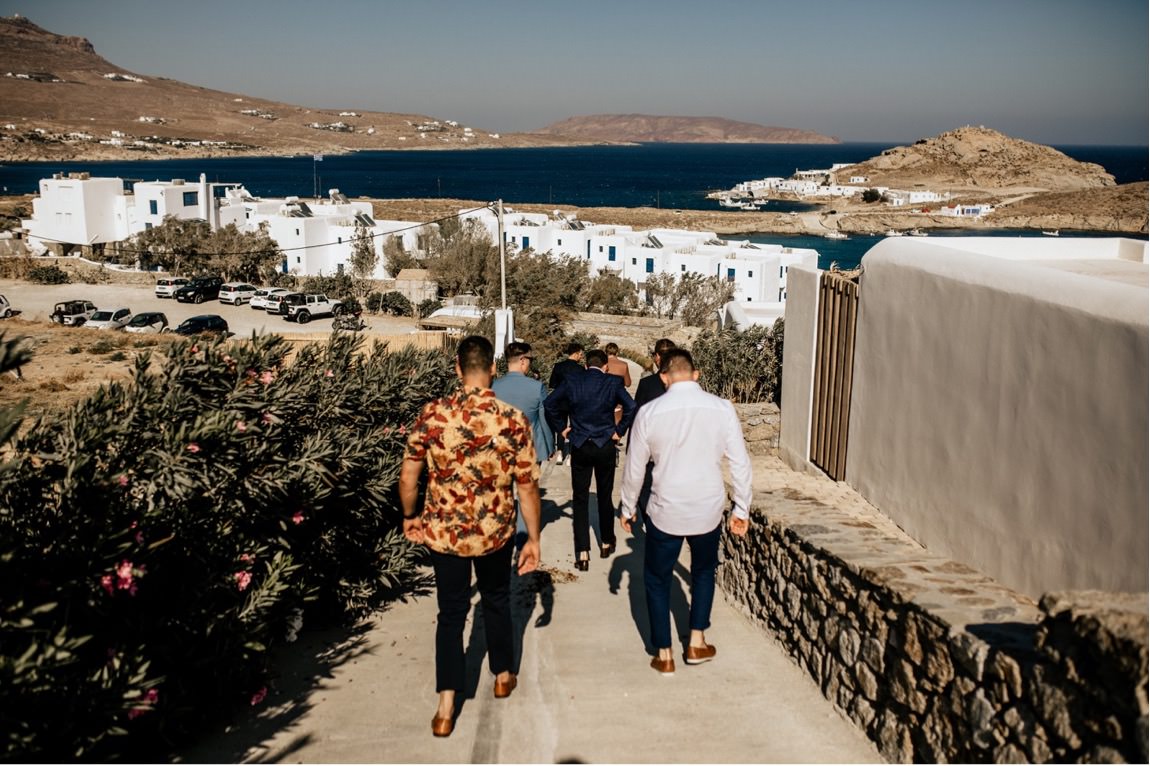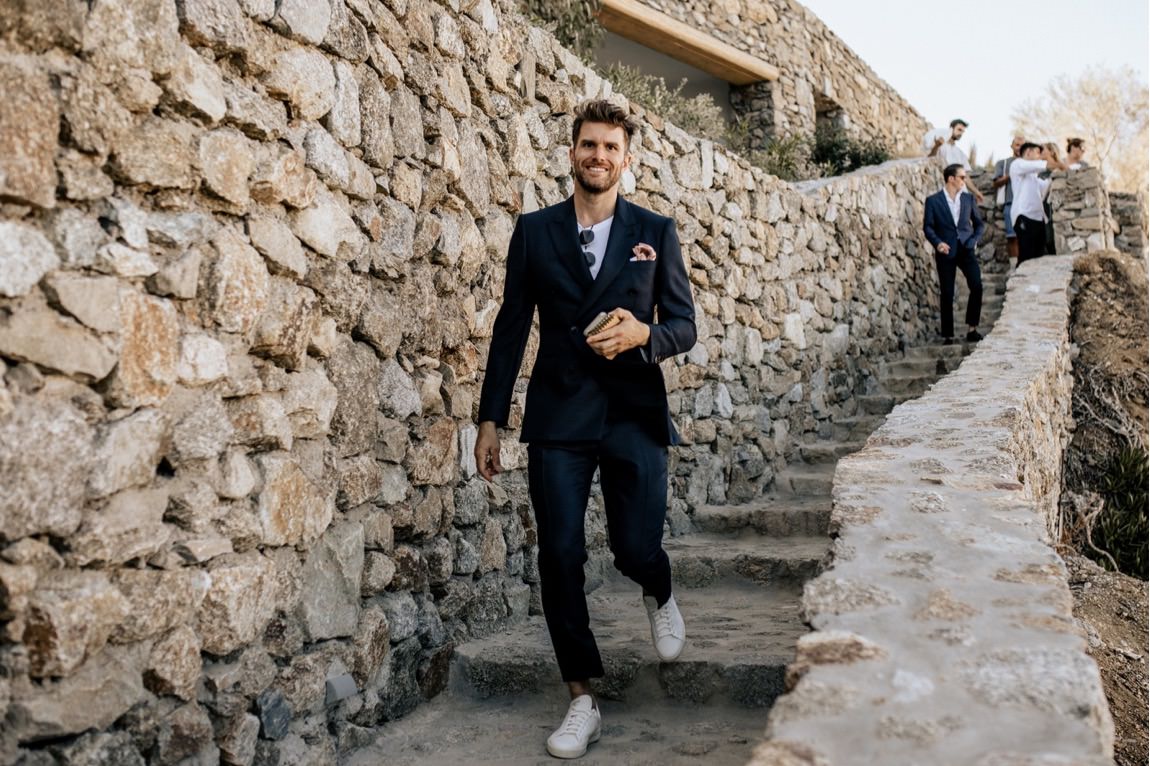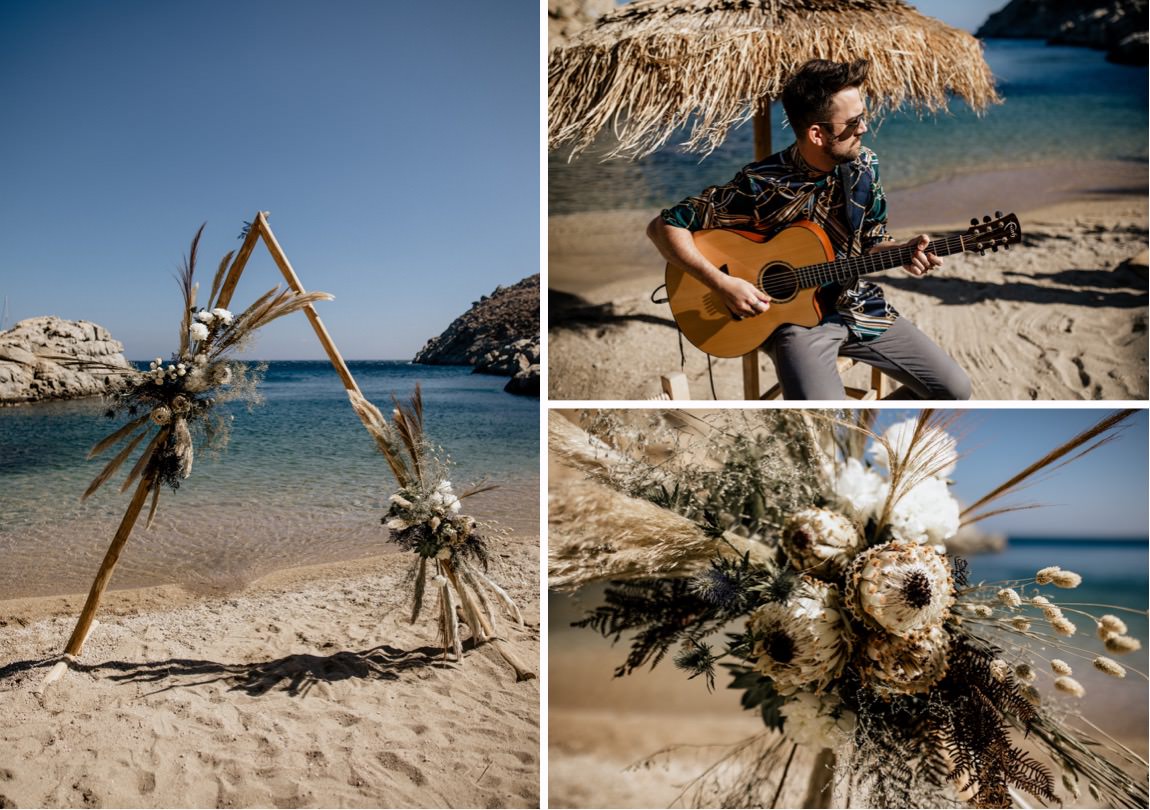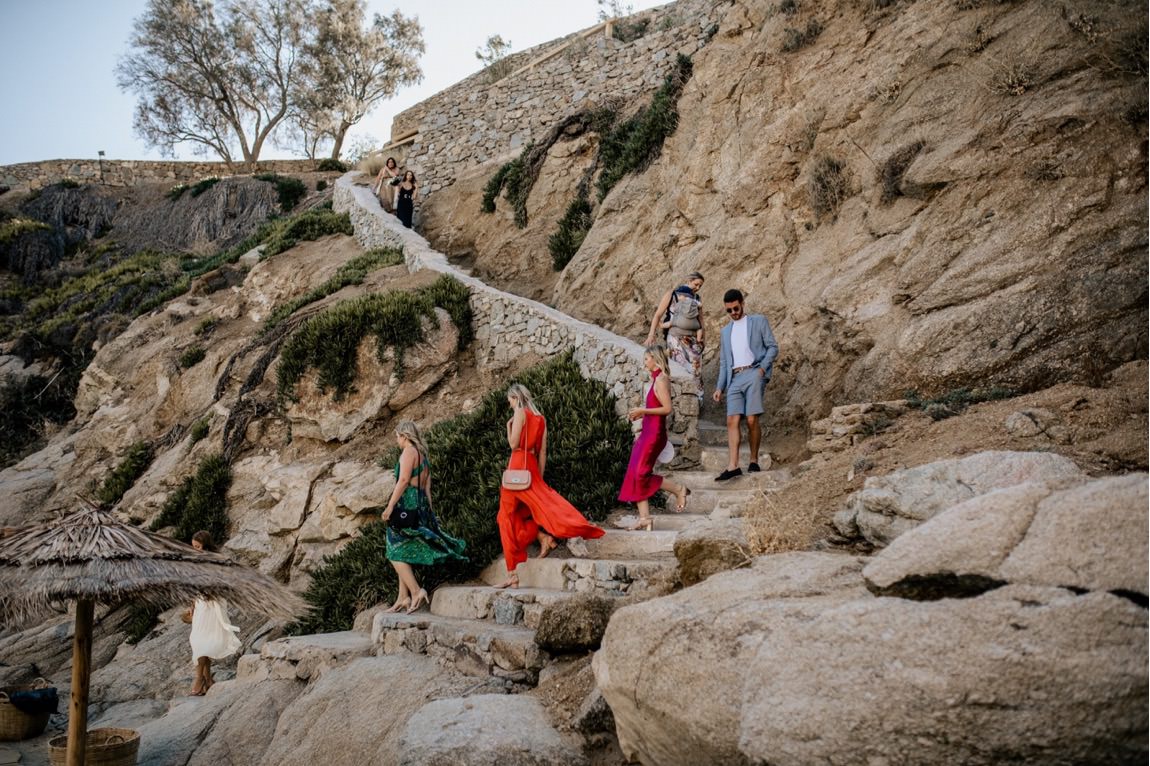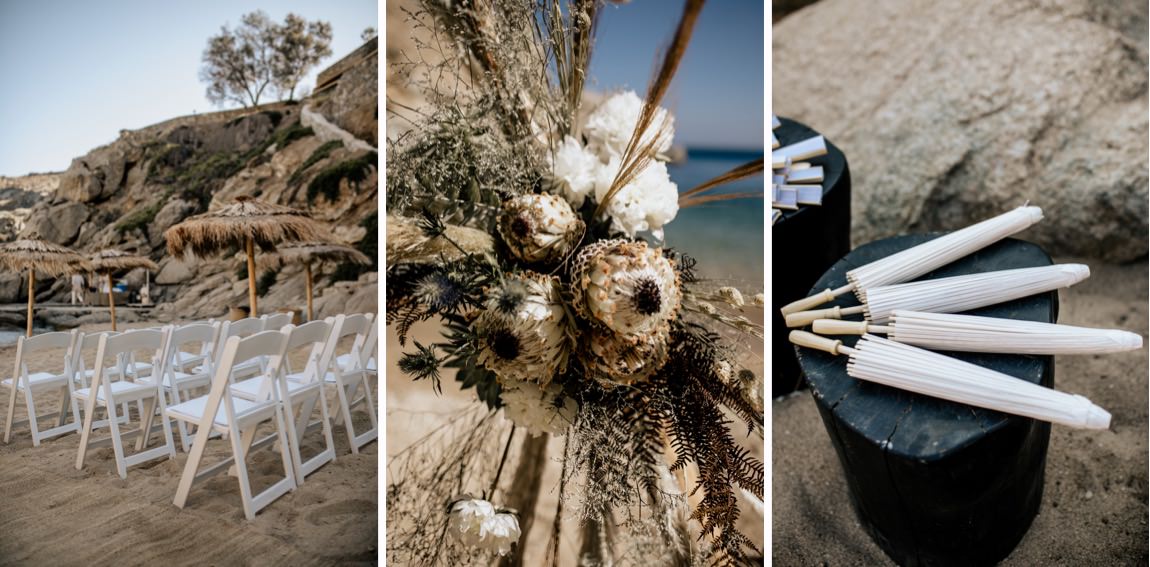 The ceremony was set up at the private beach below the hotel and started 2 hours prior sunset.. That way everything was super intimate and it was one of the most beautiful beach ceremonies we've ever been to.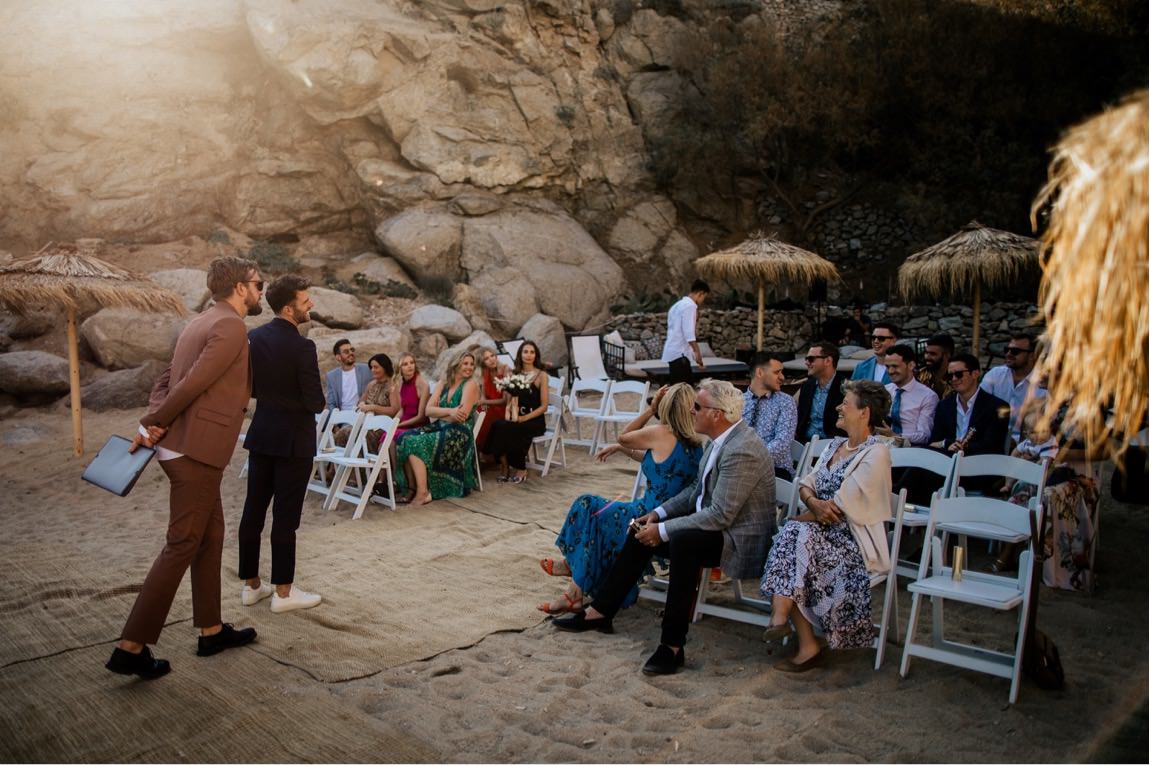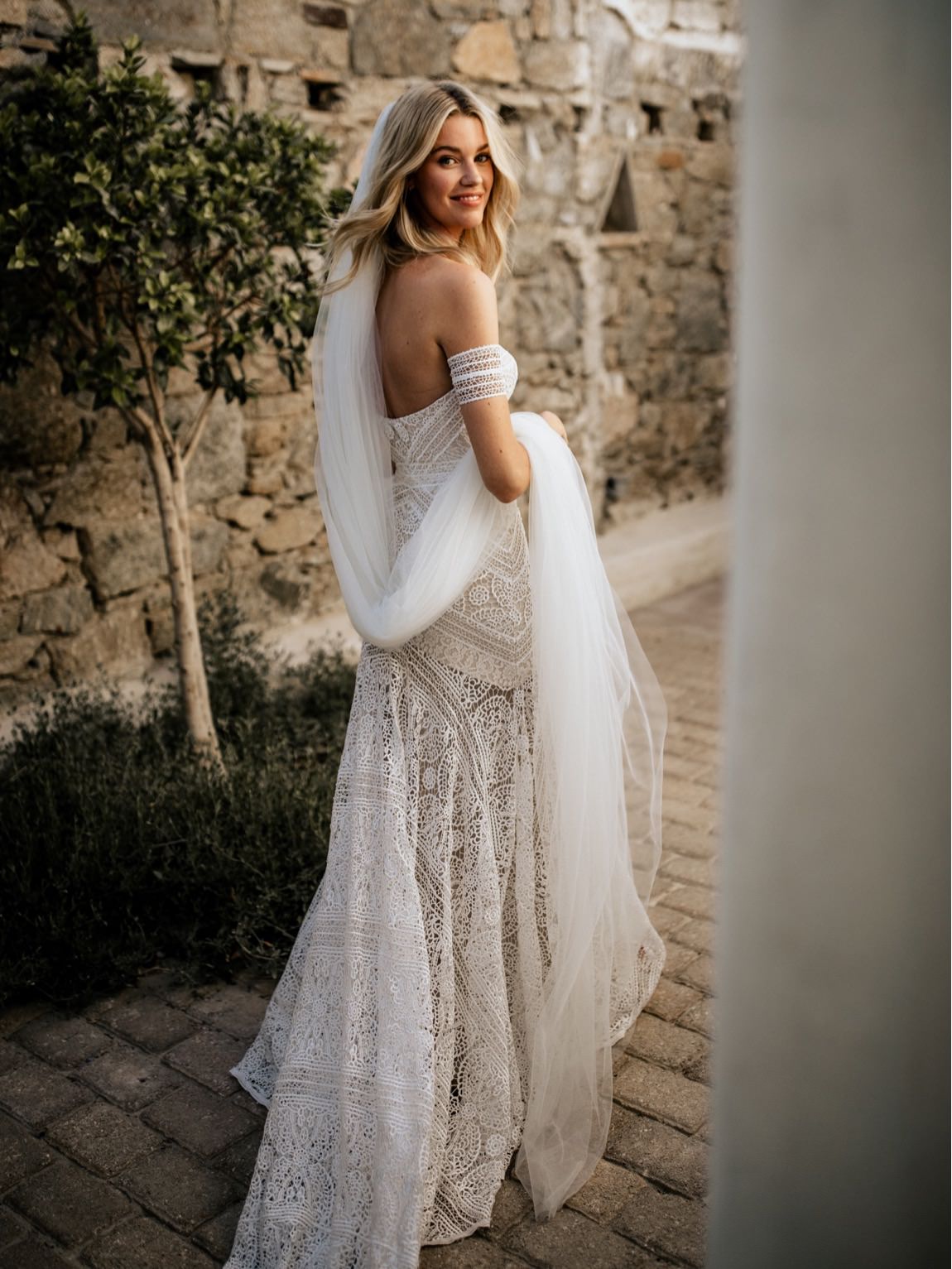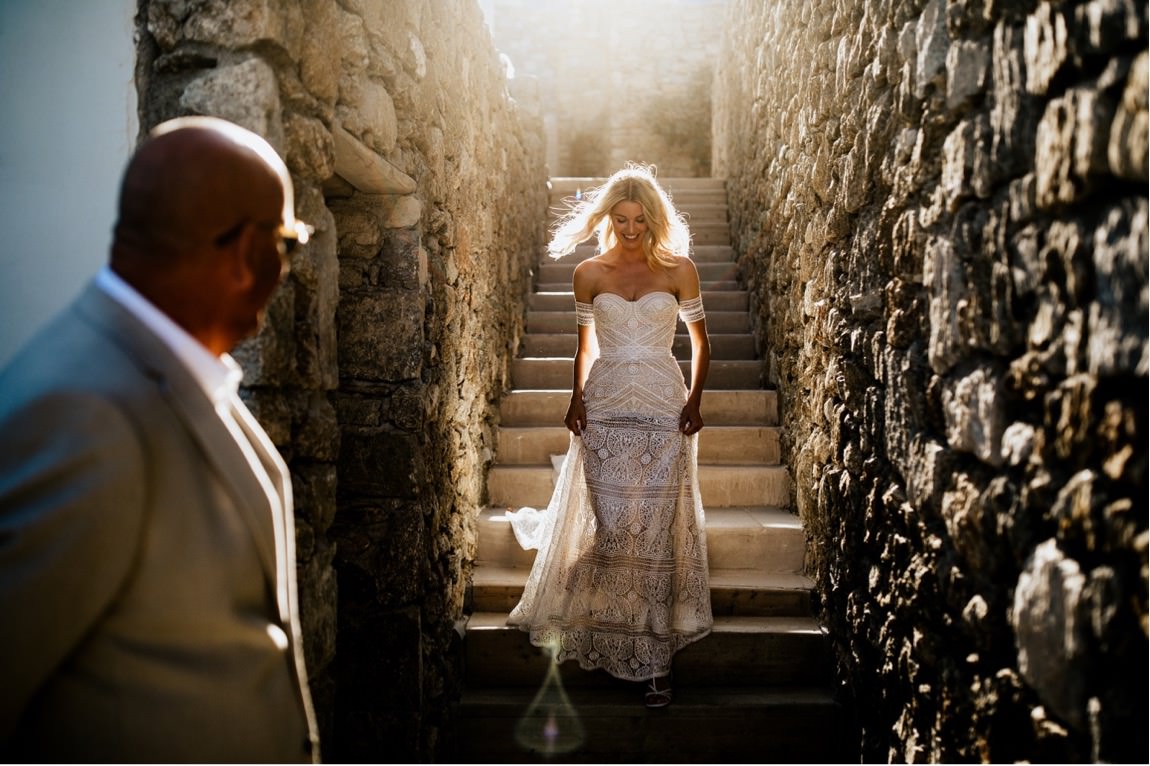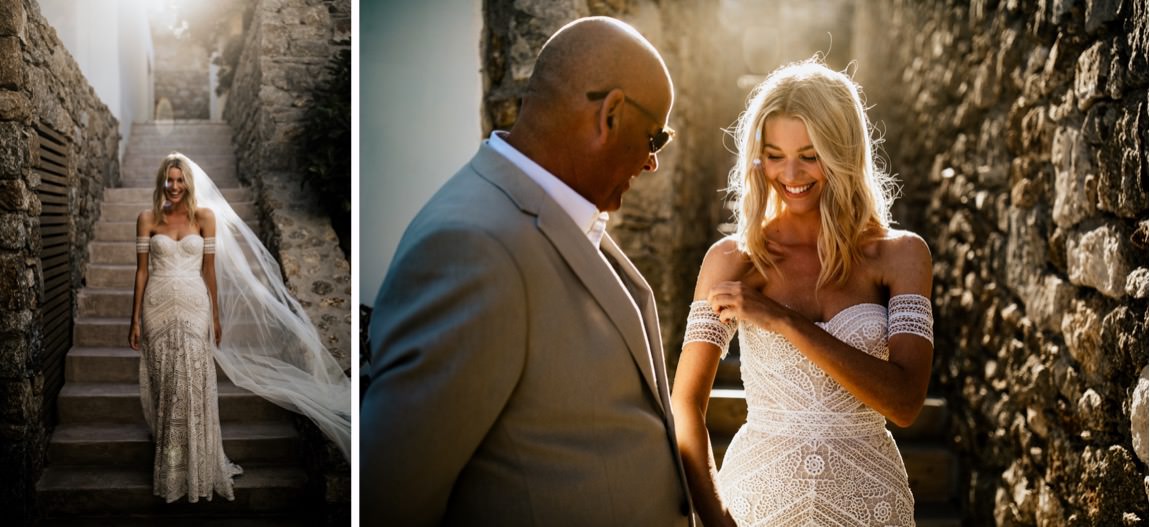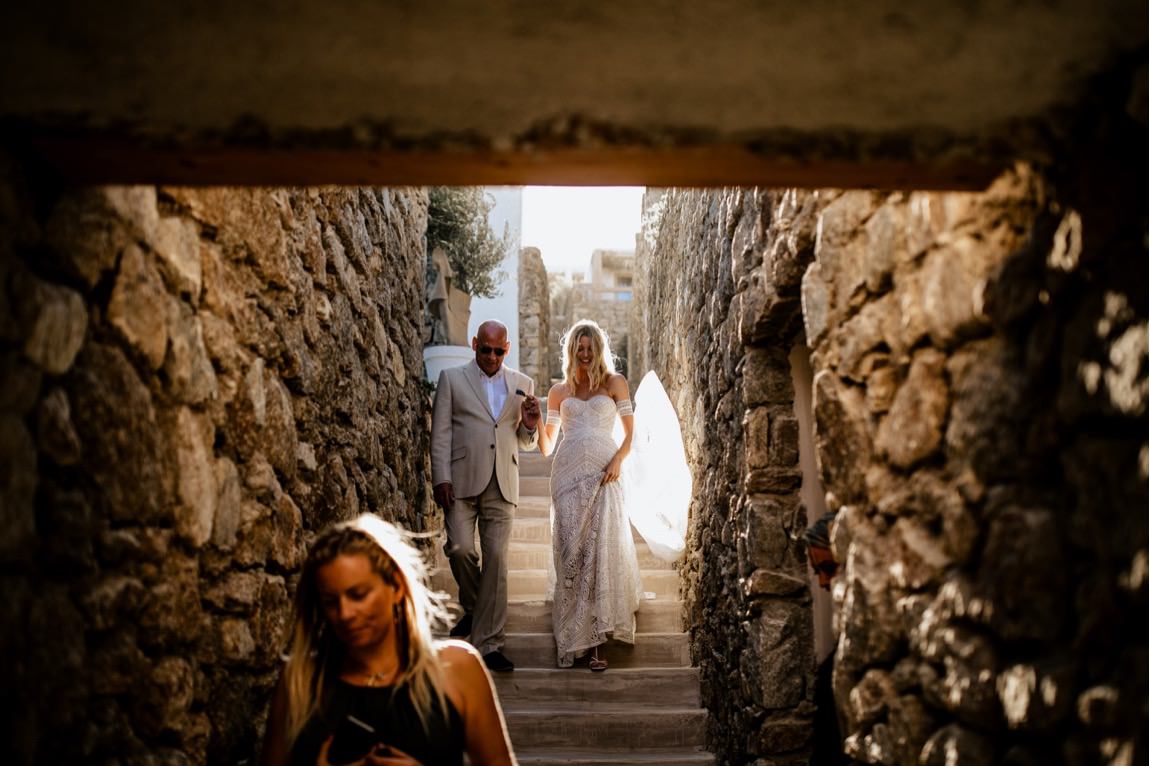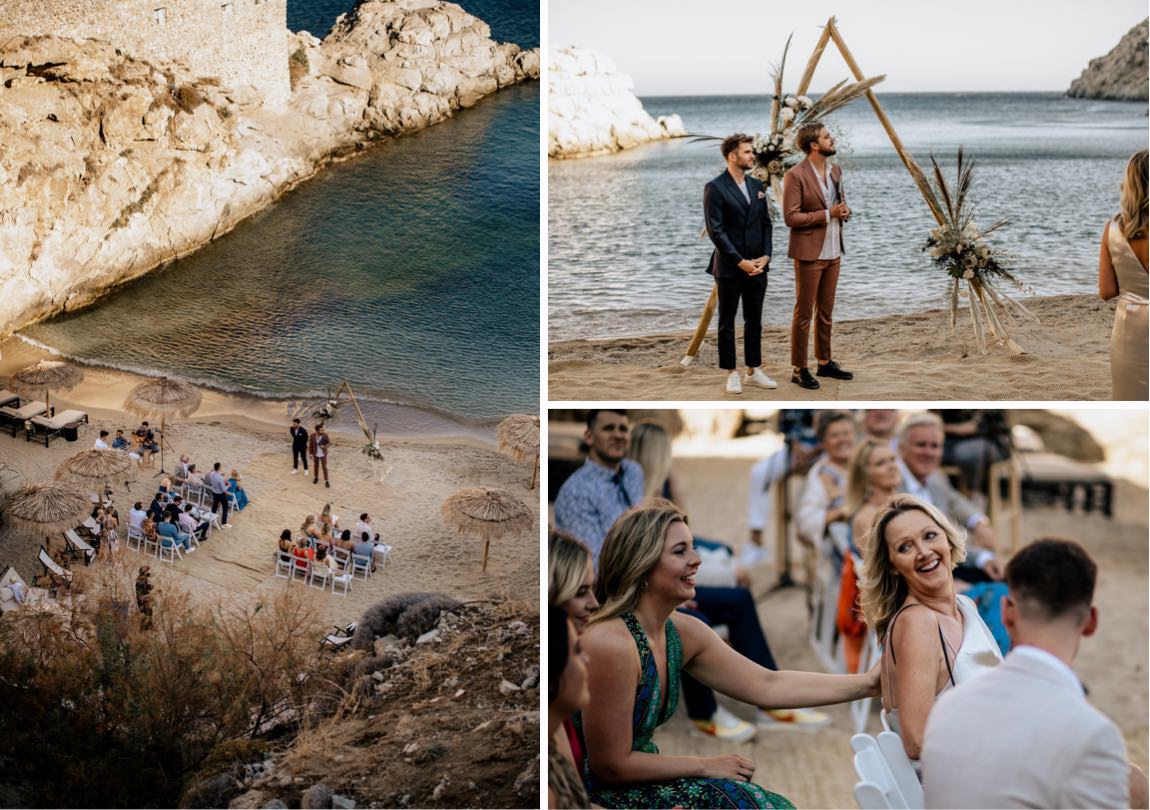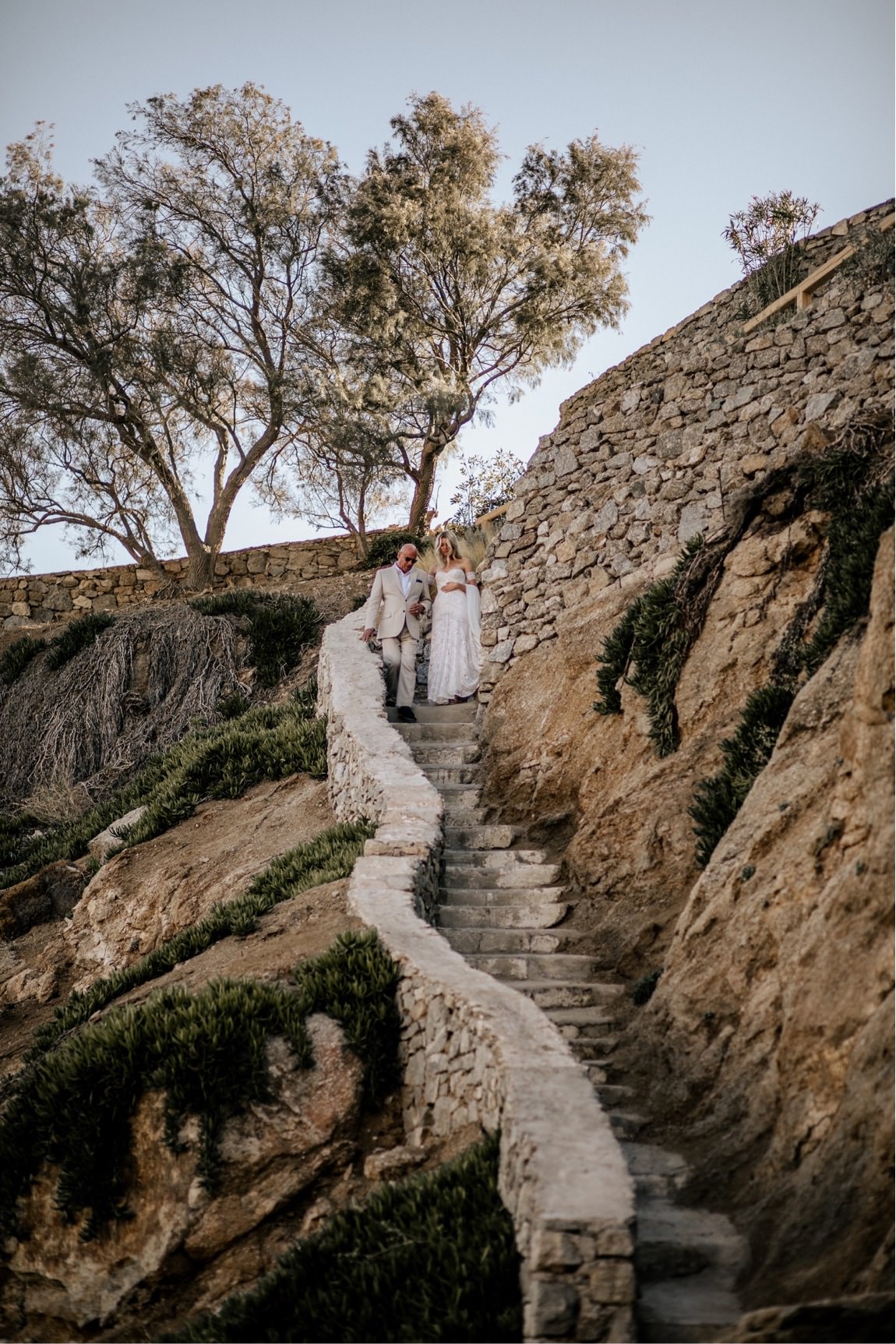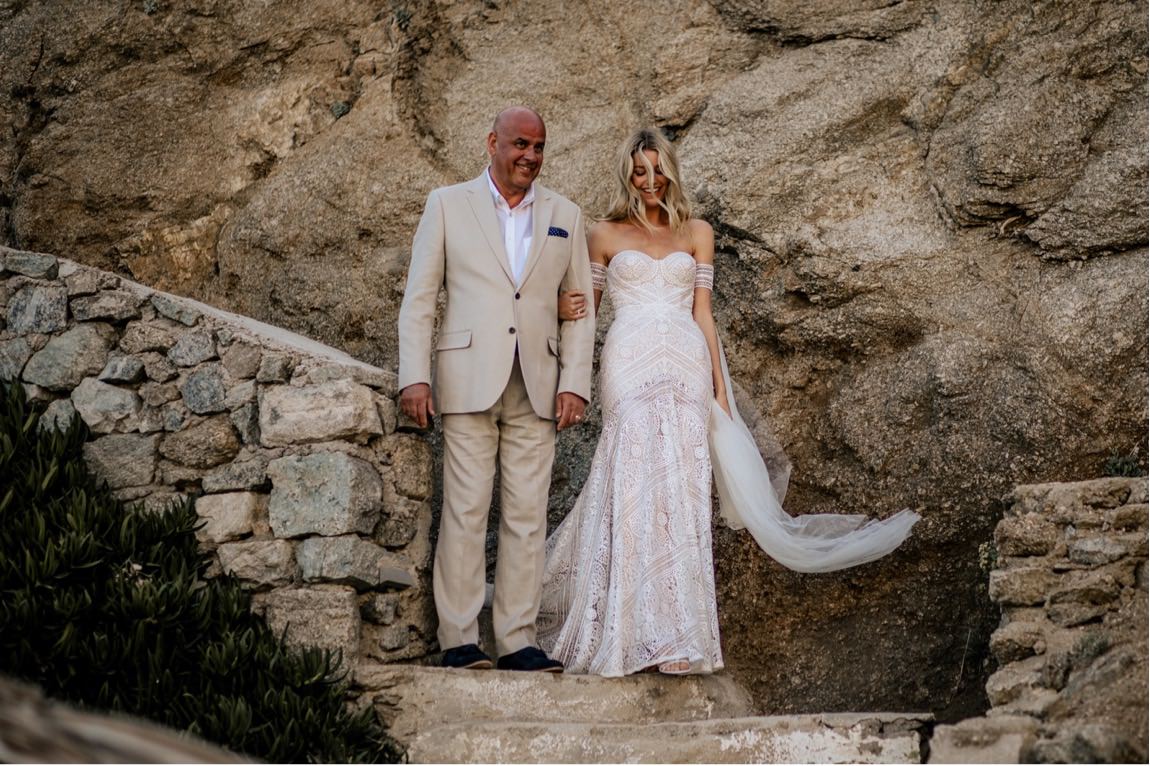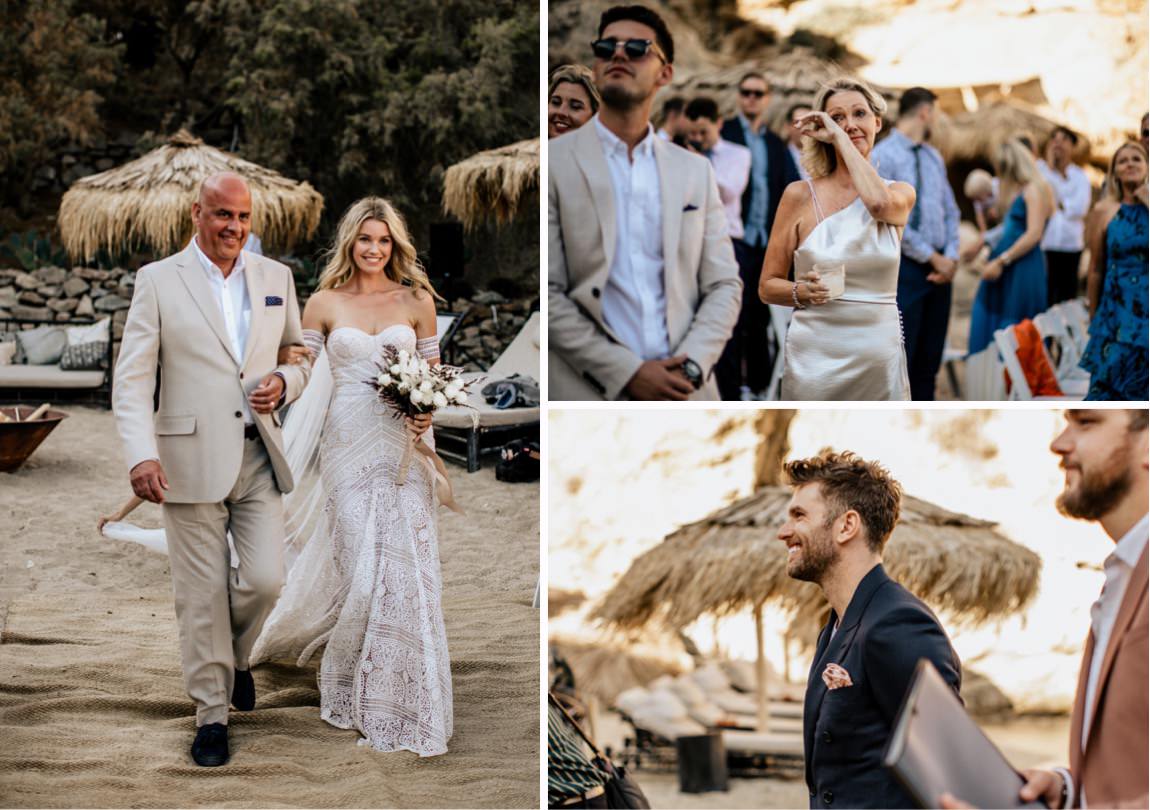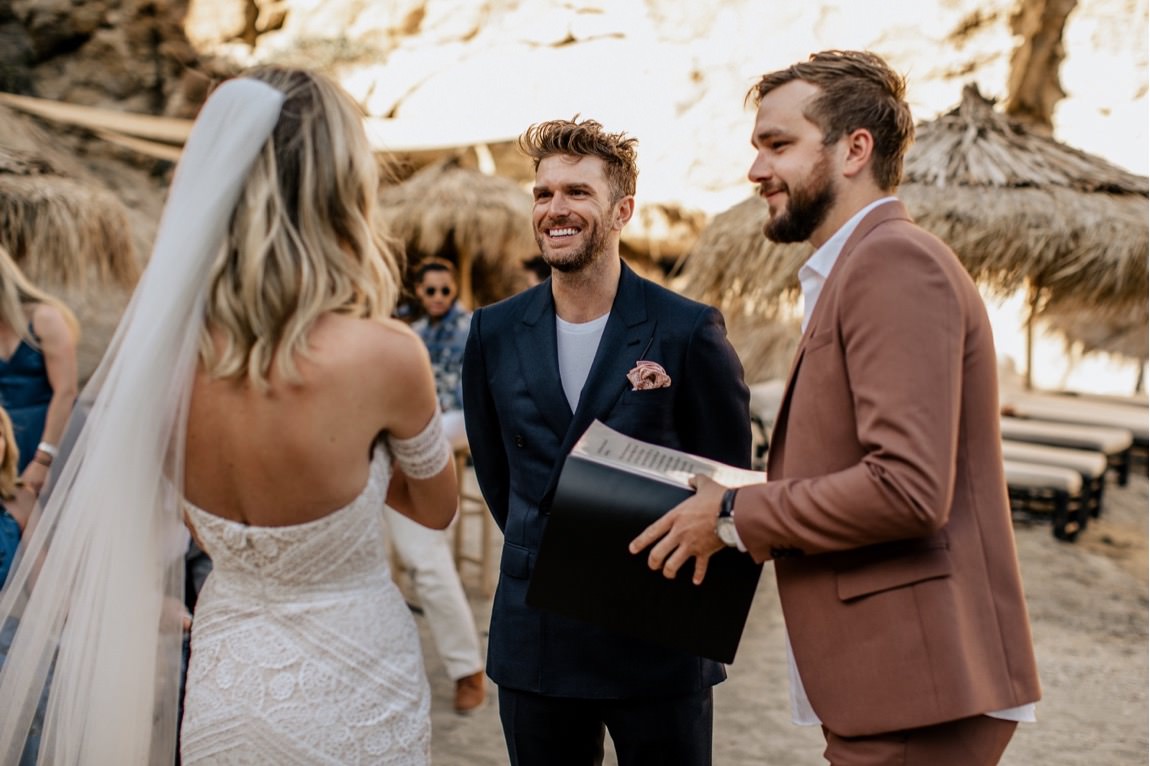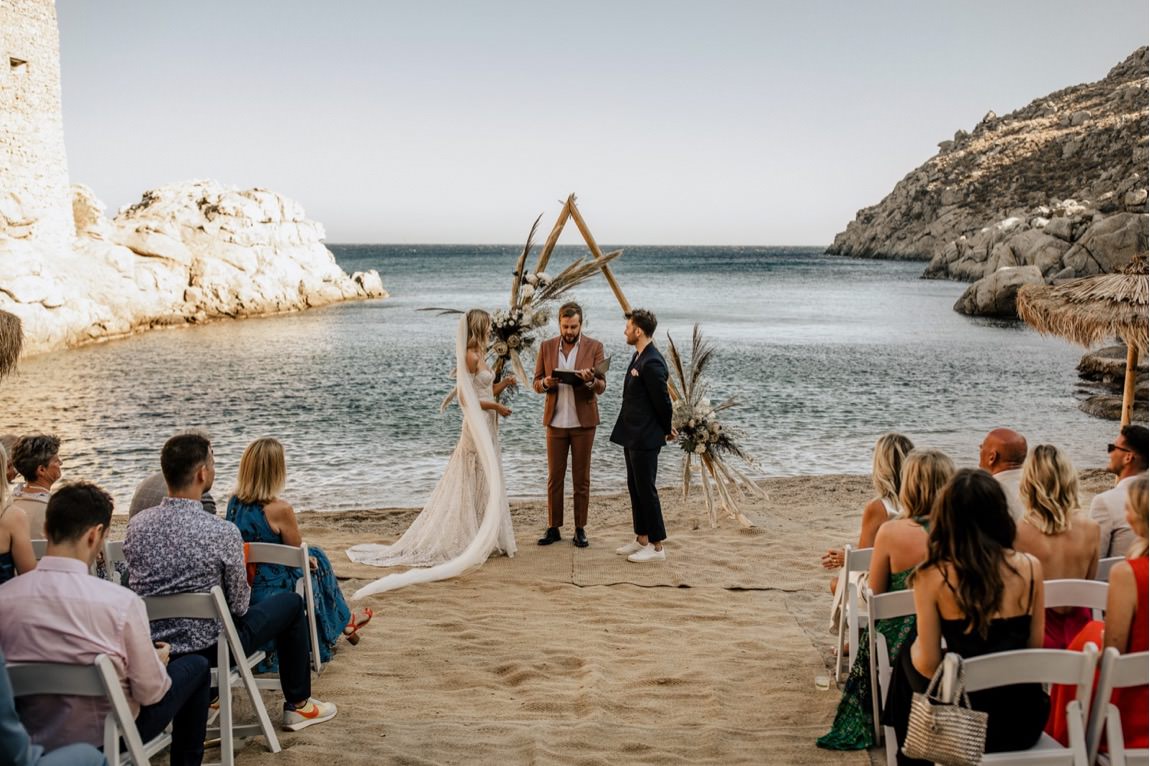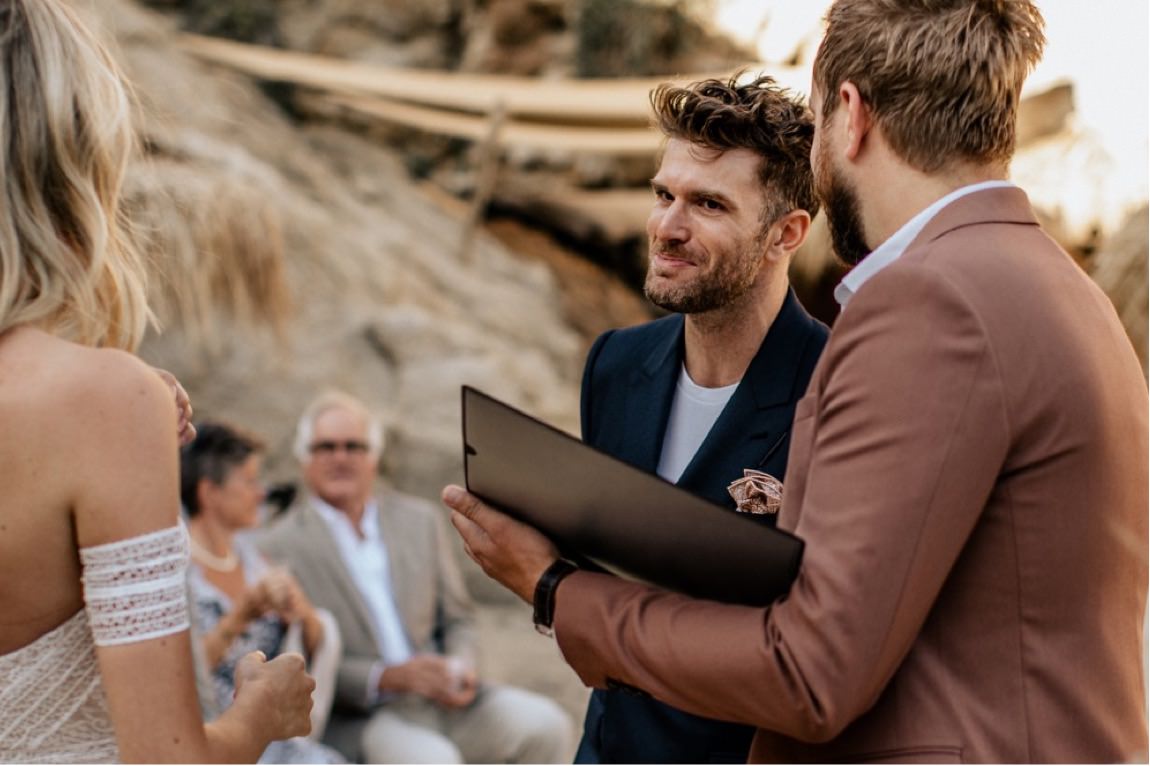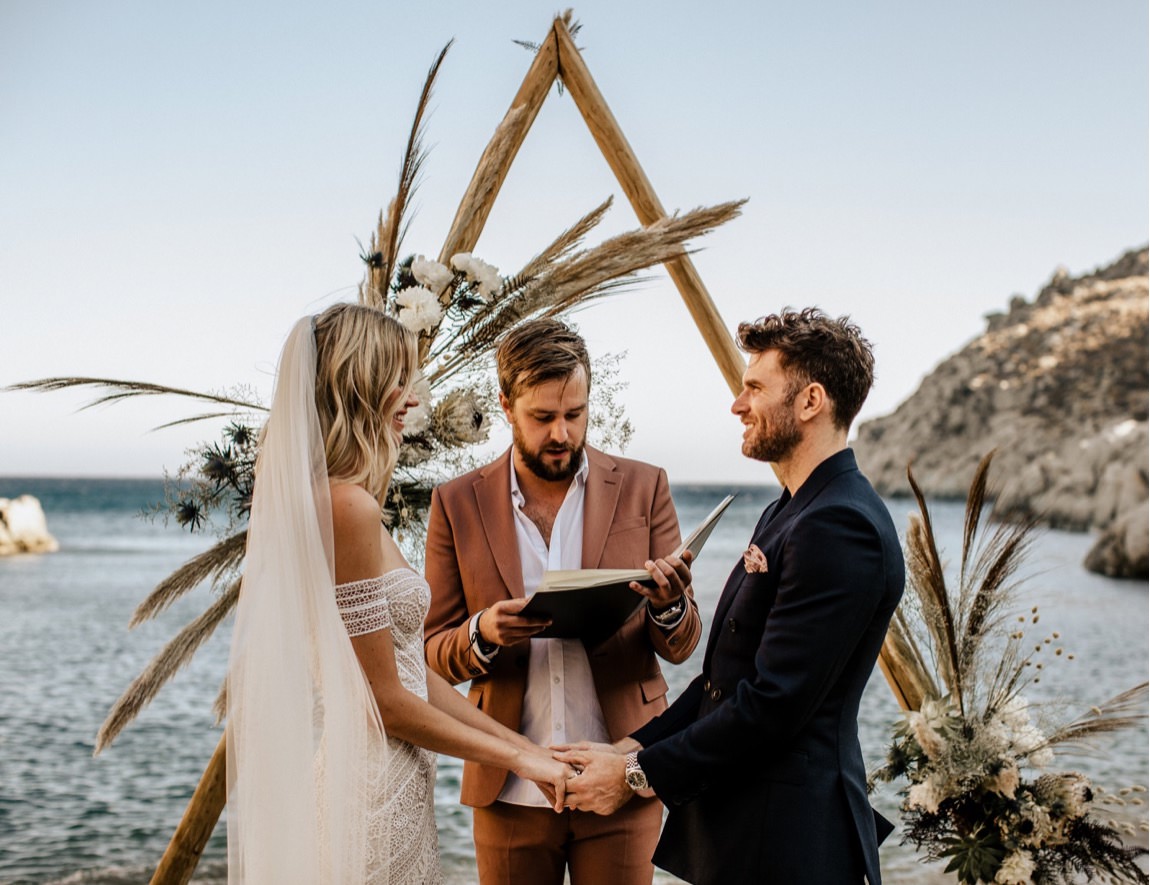 Joel's buddy, Iain Stirling held the emotional and humorous ceremony.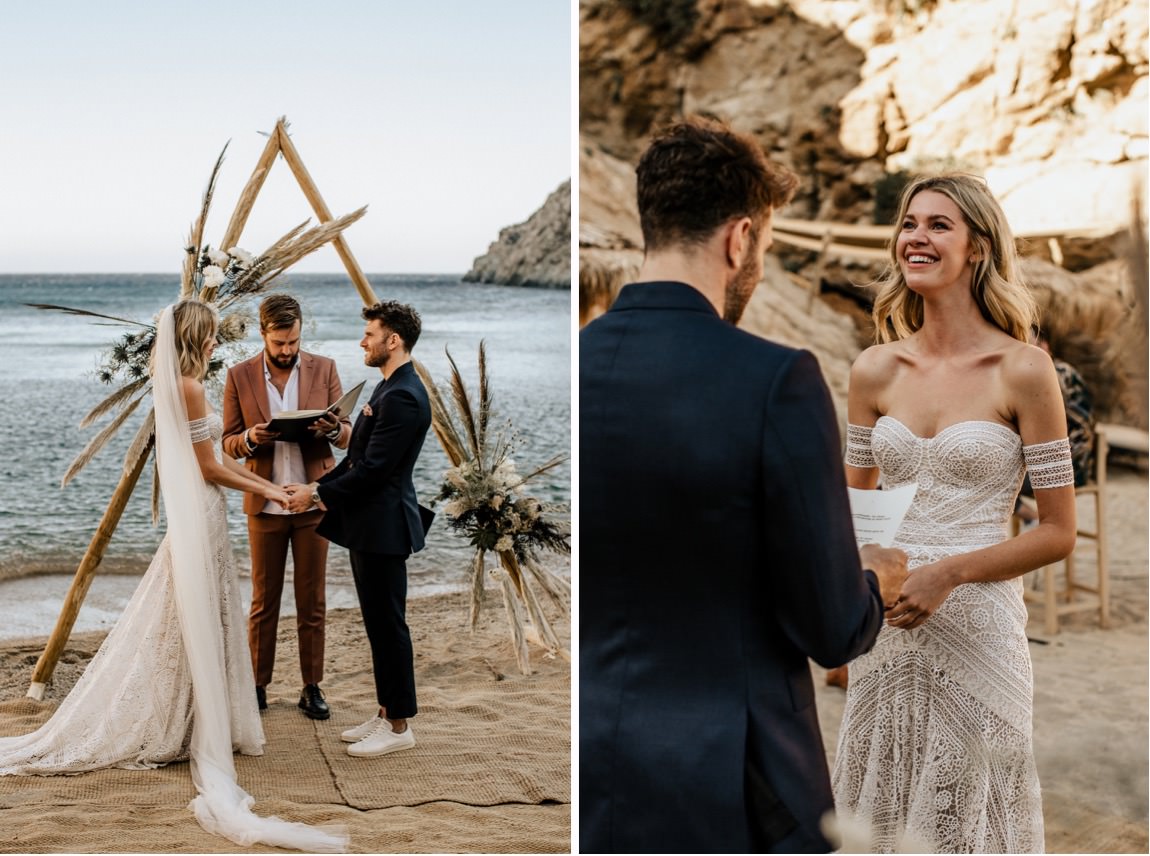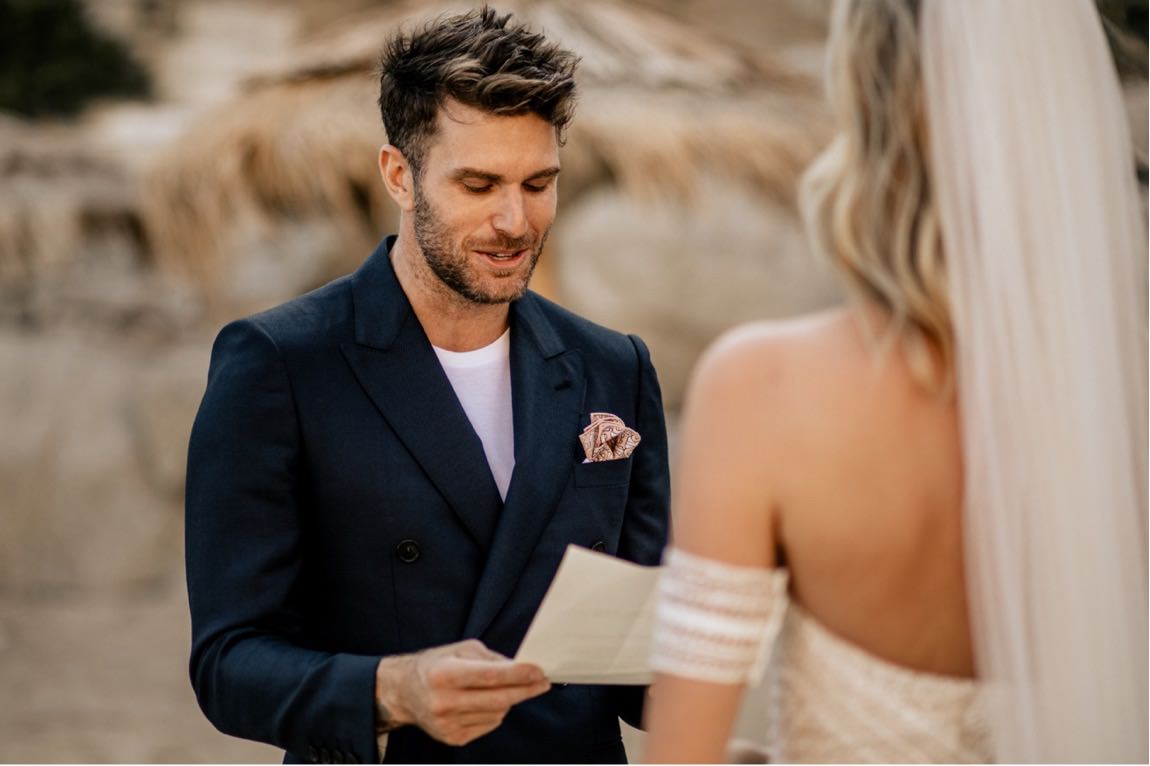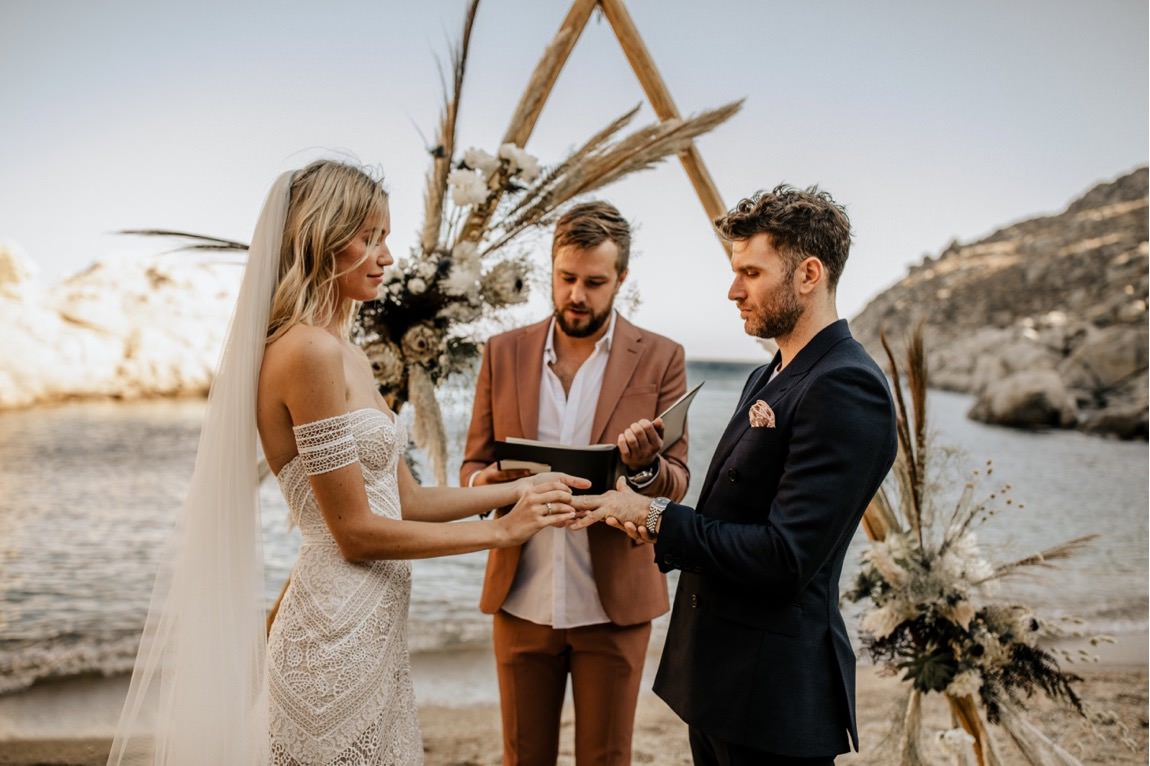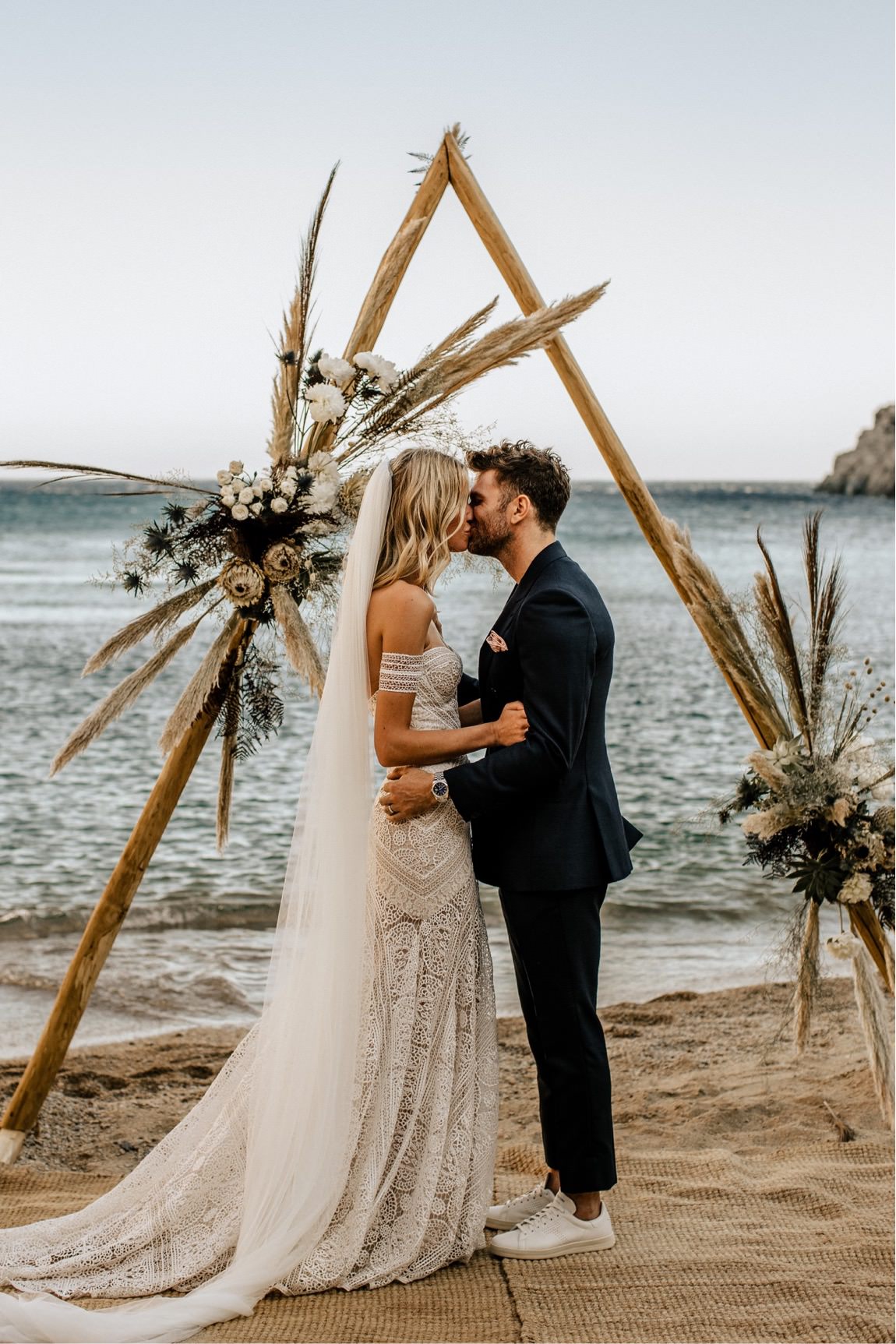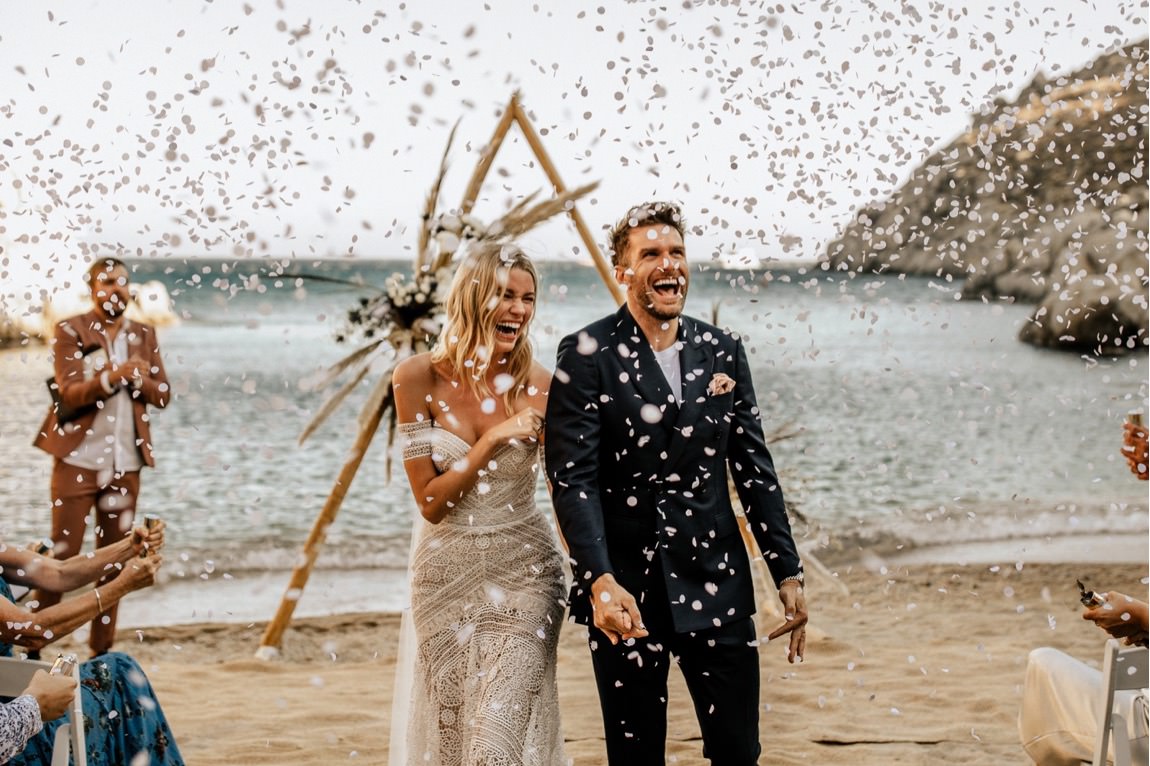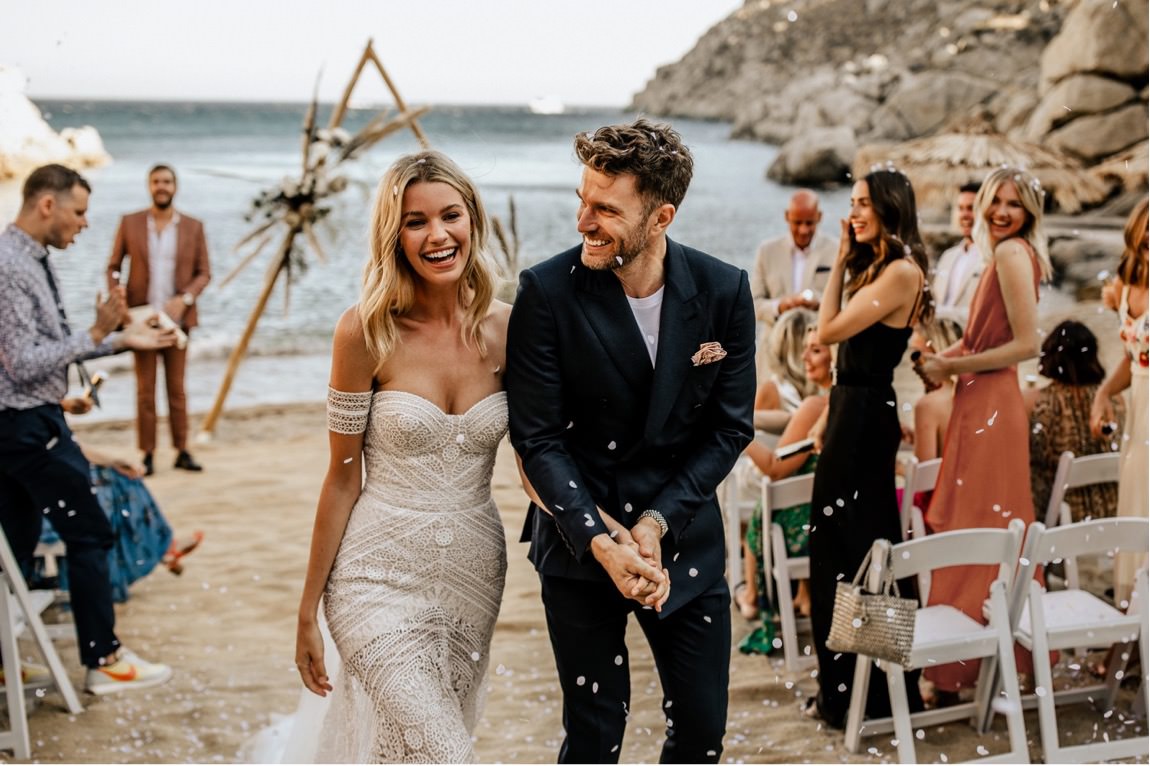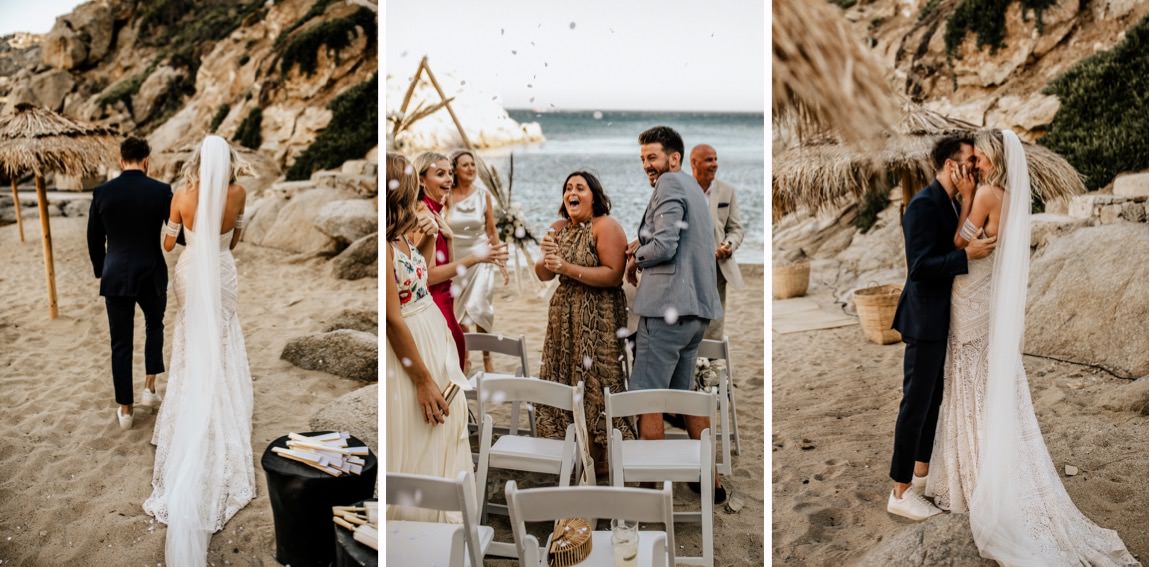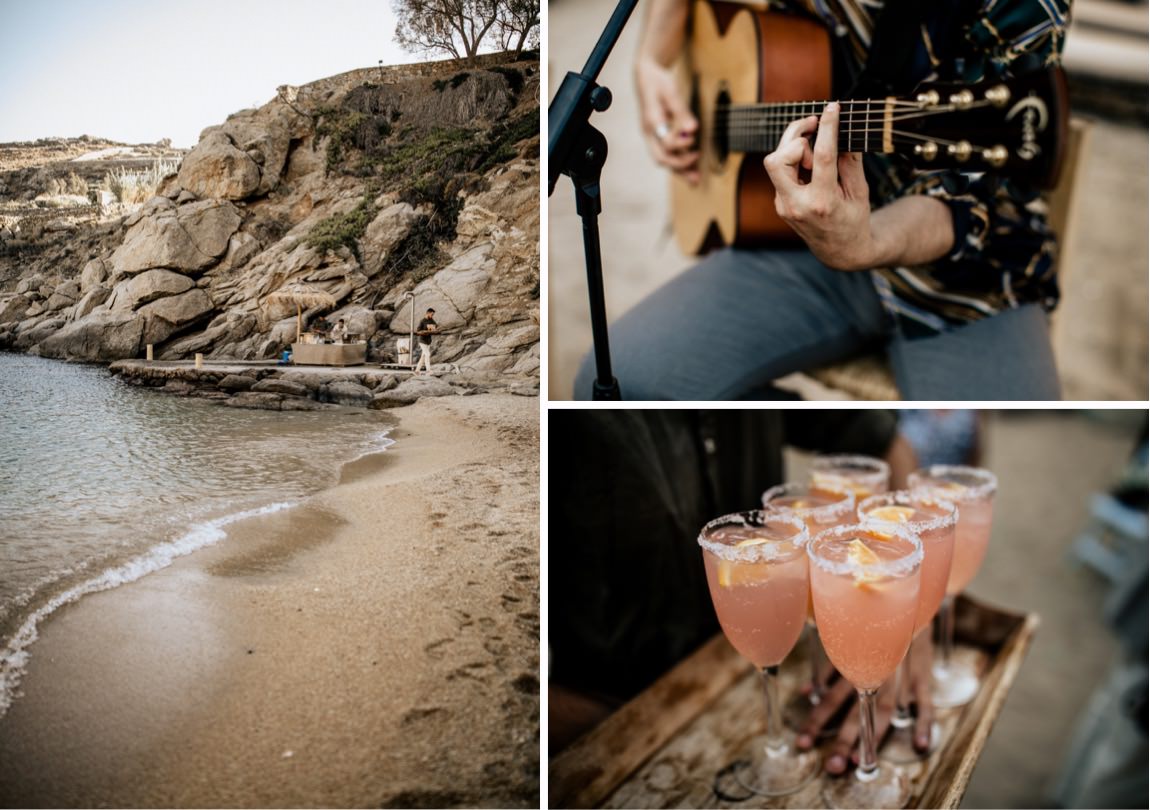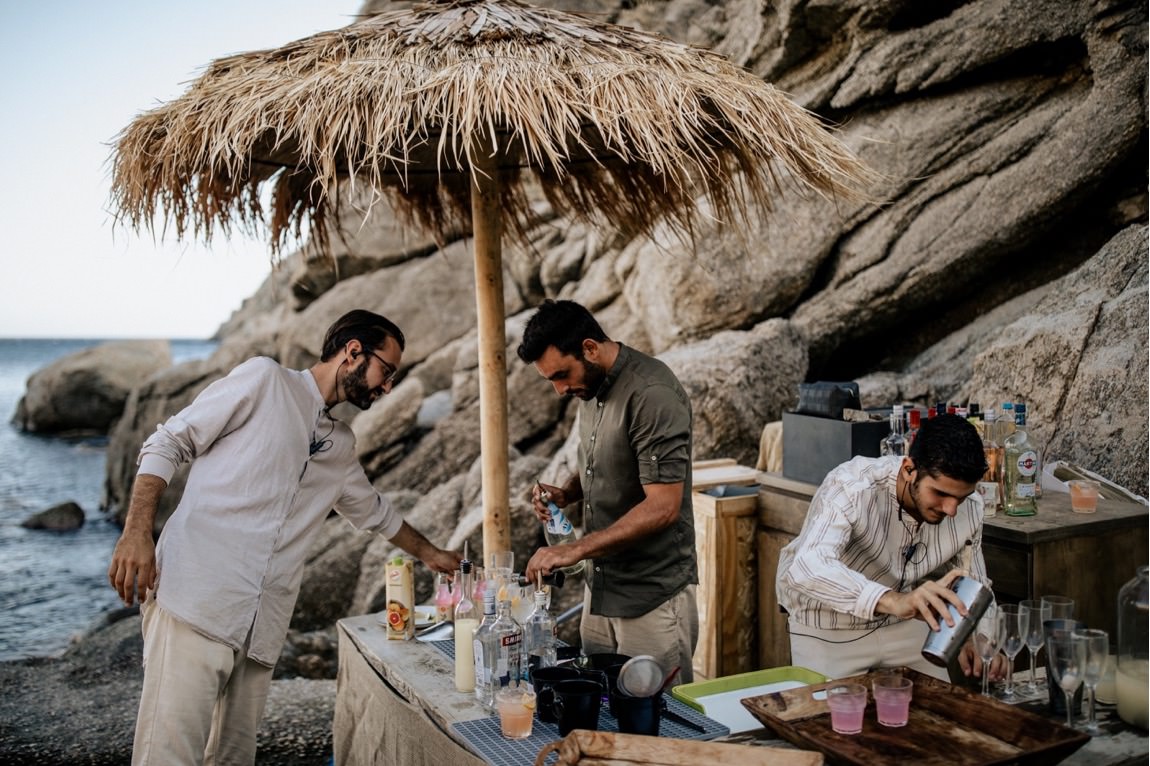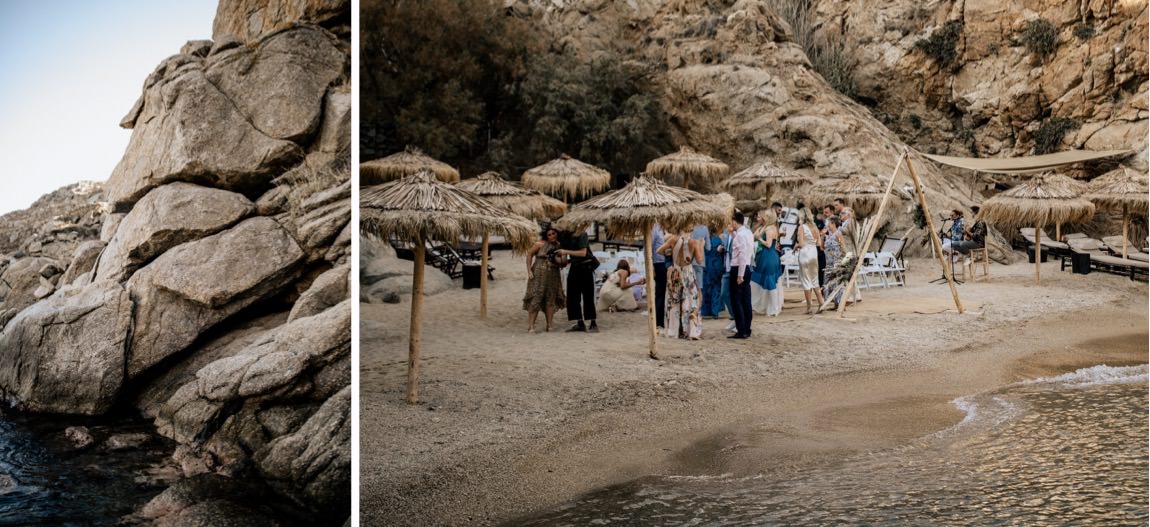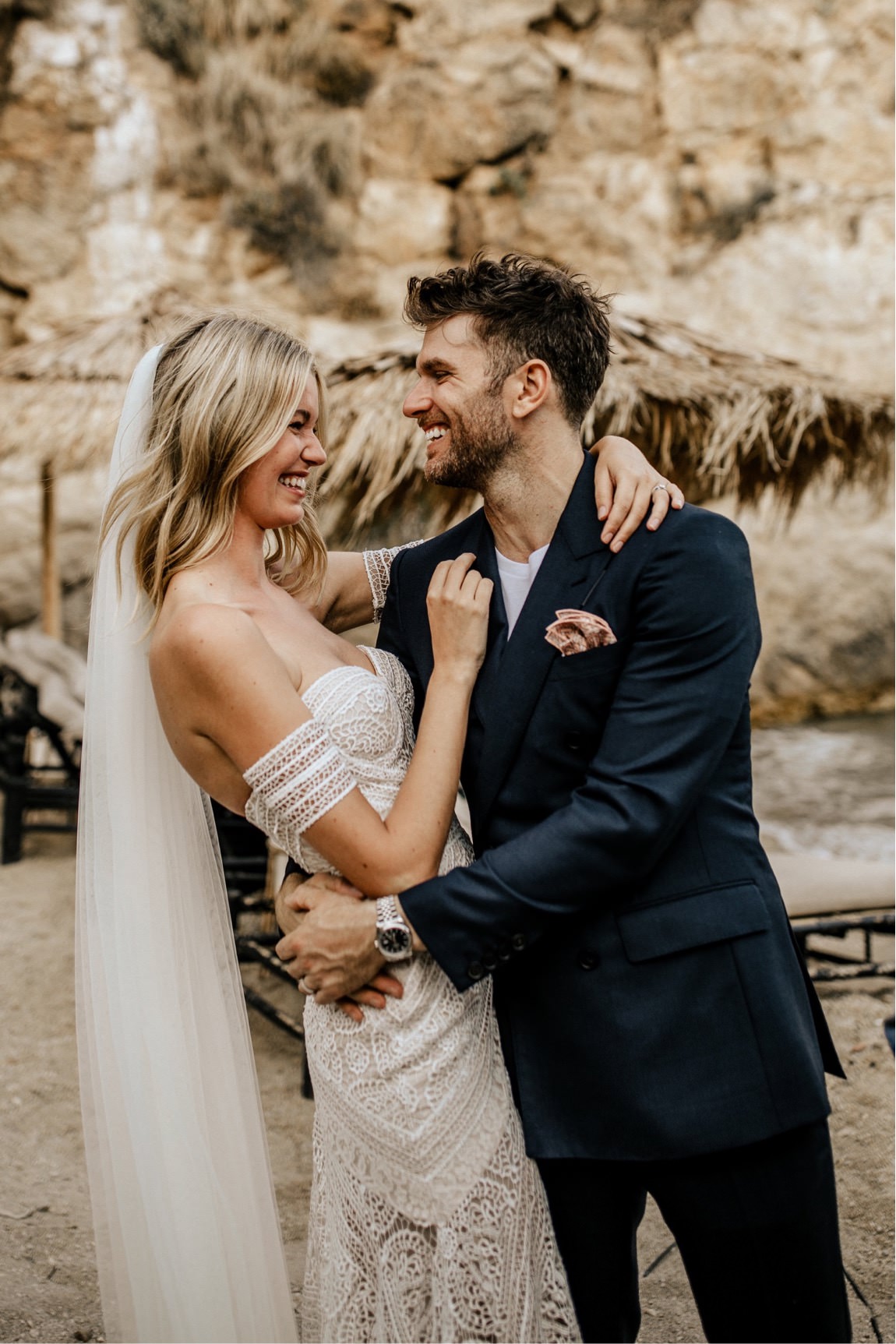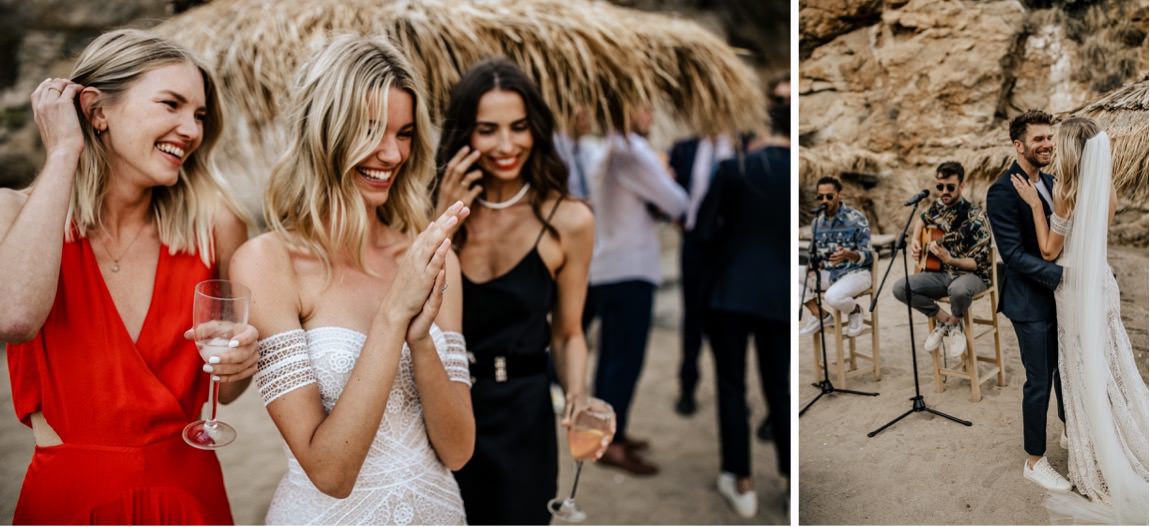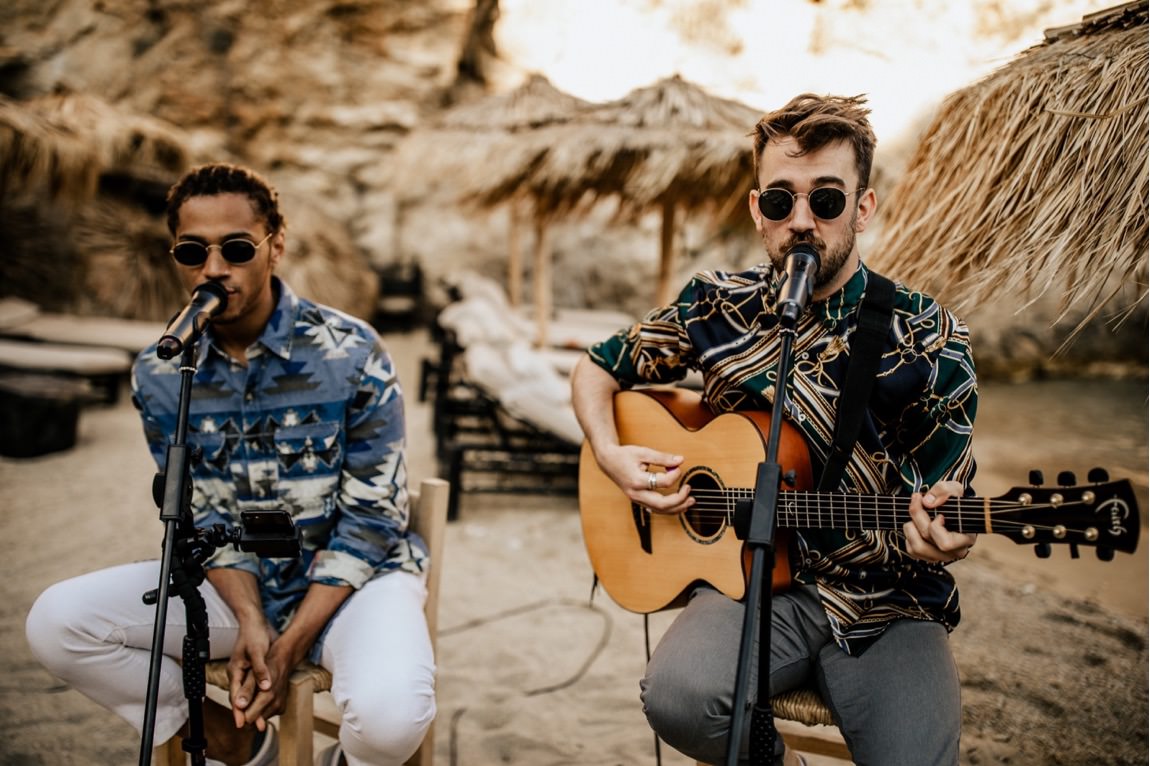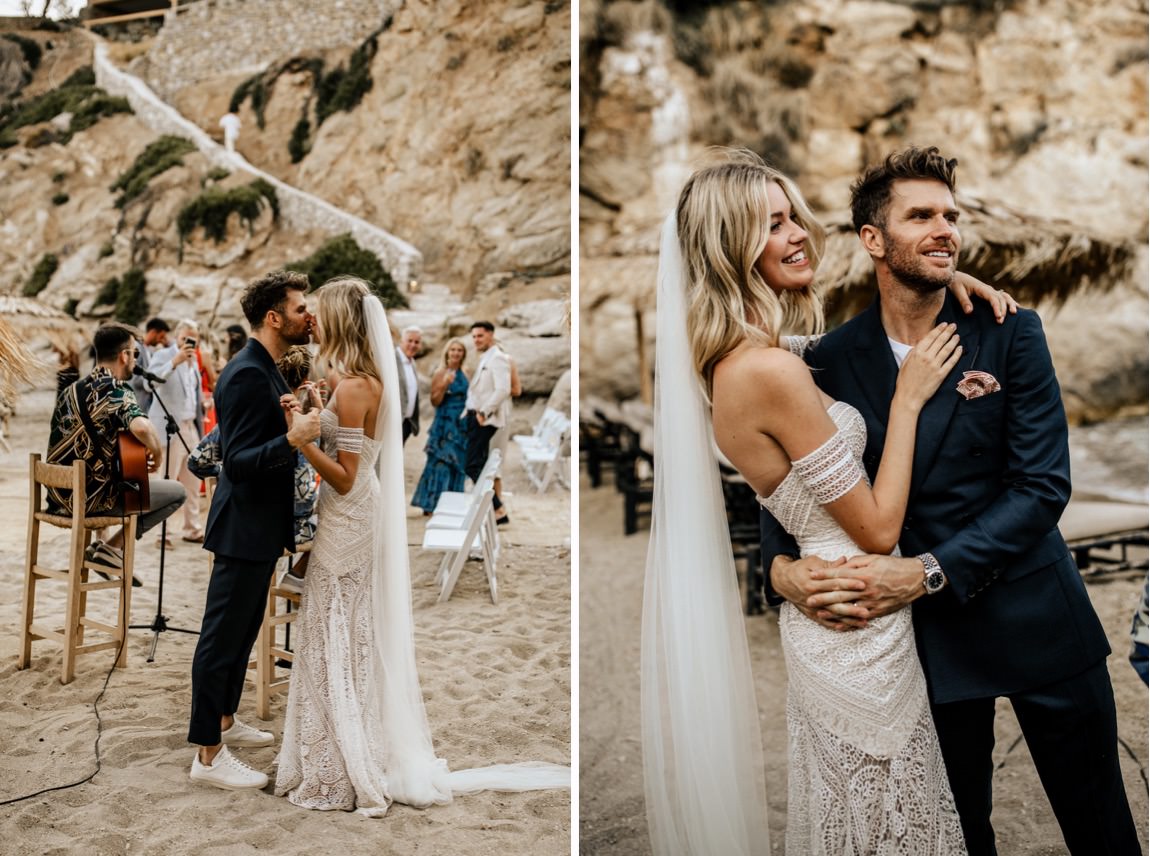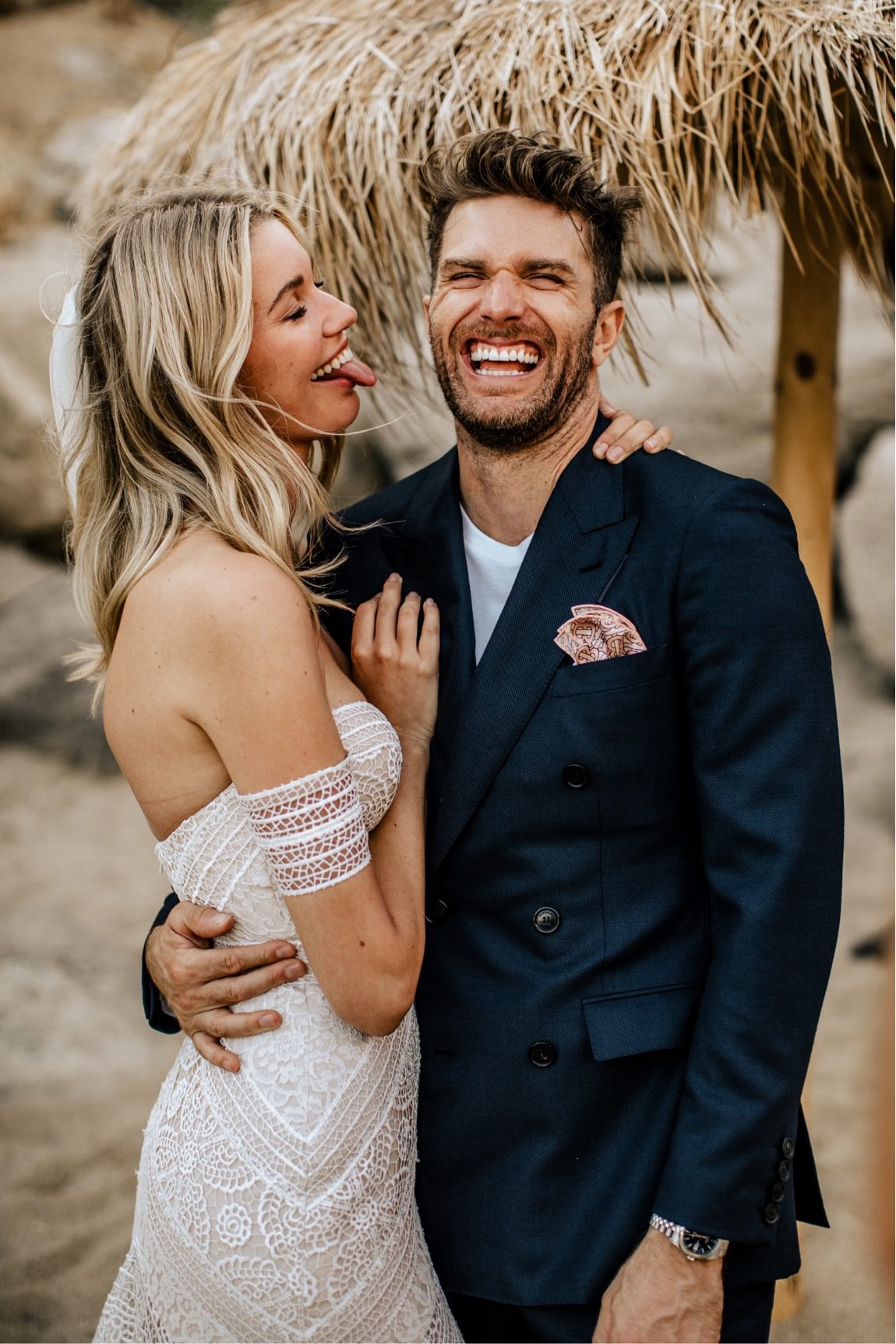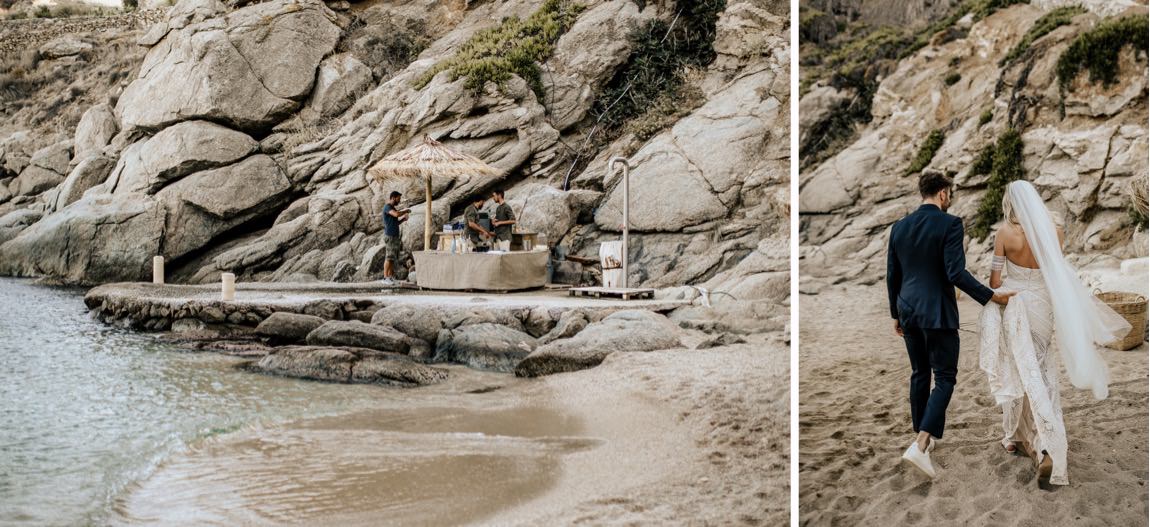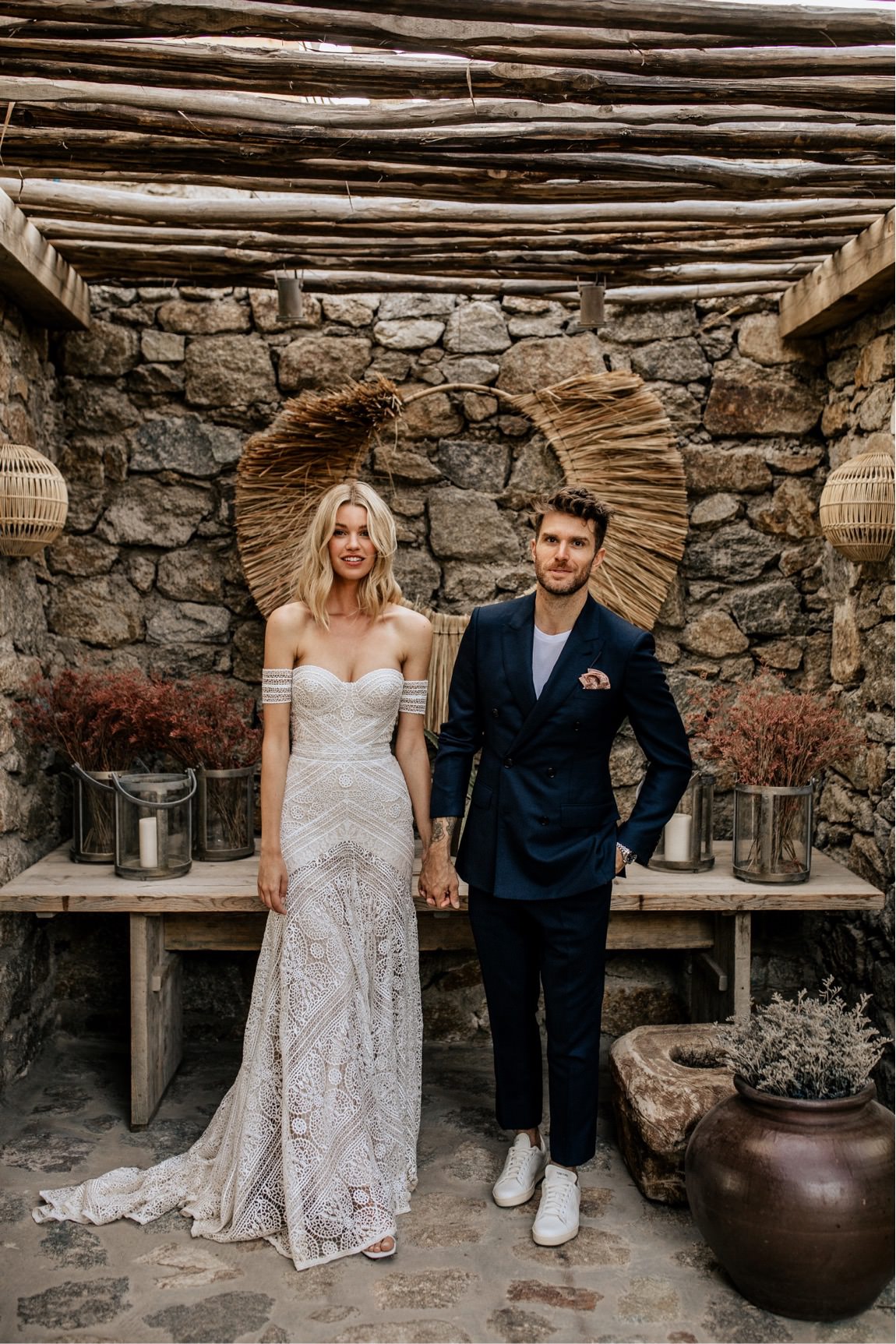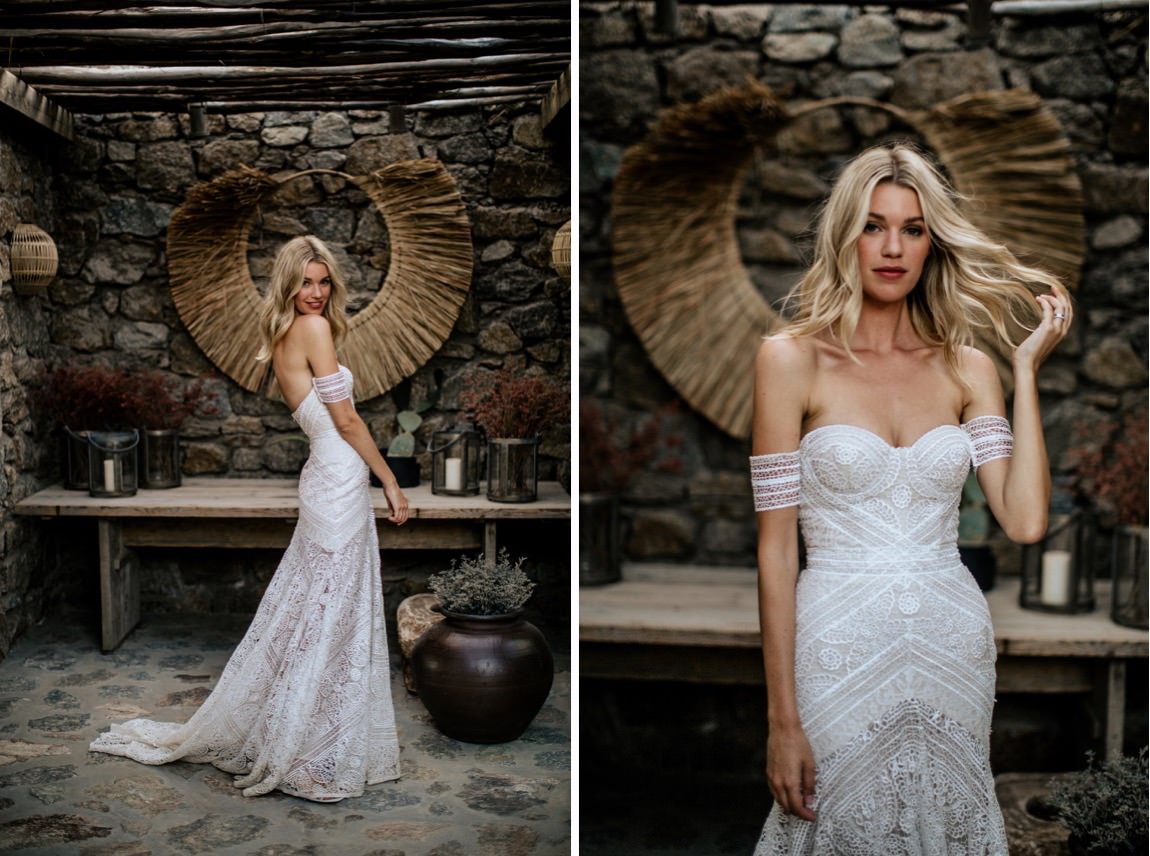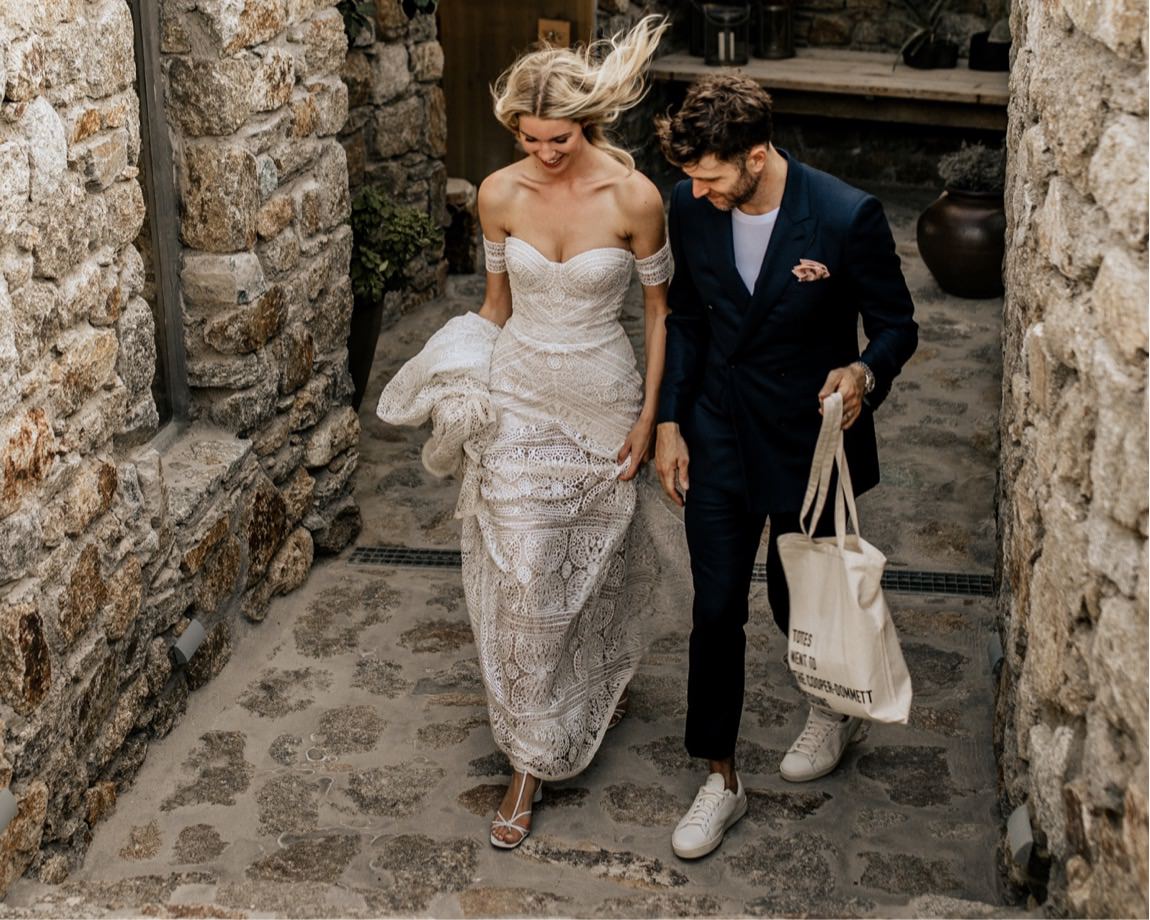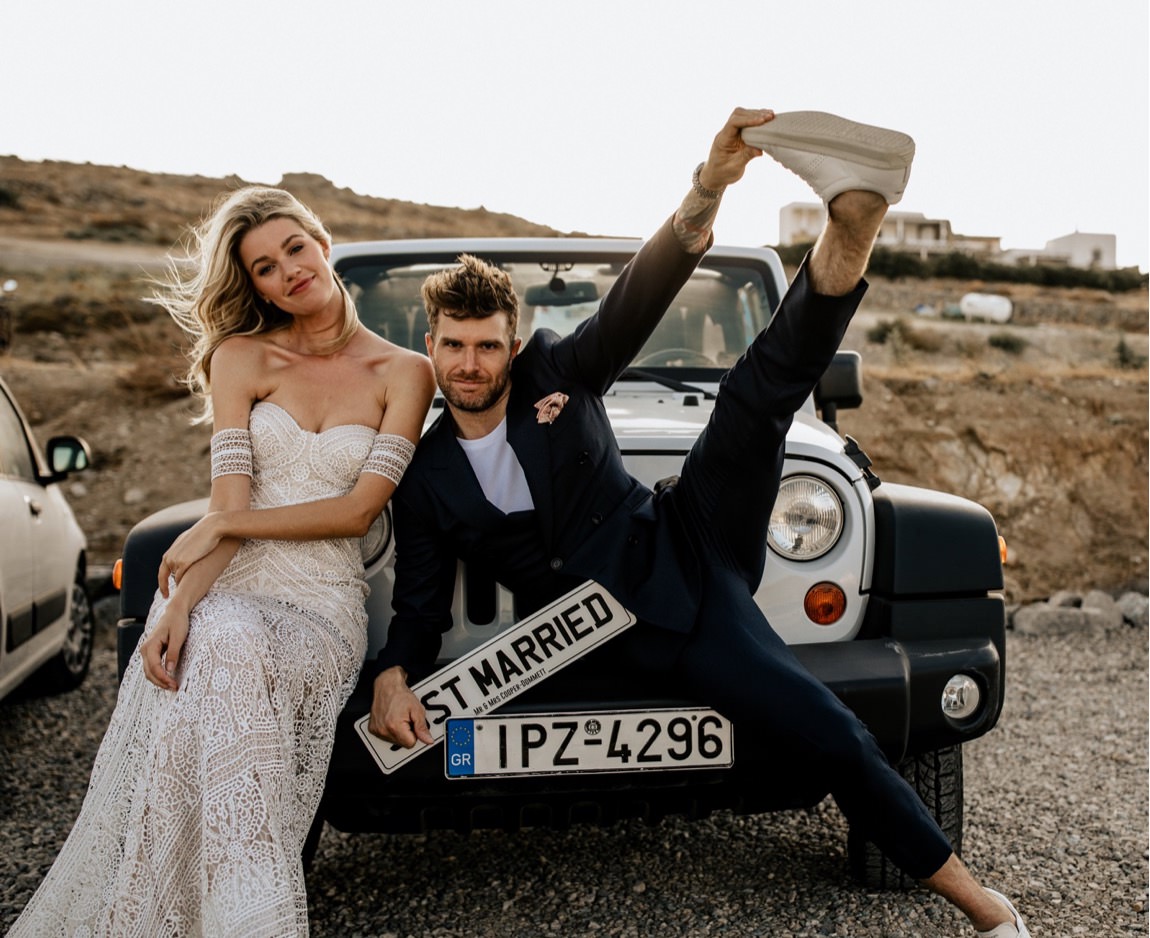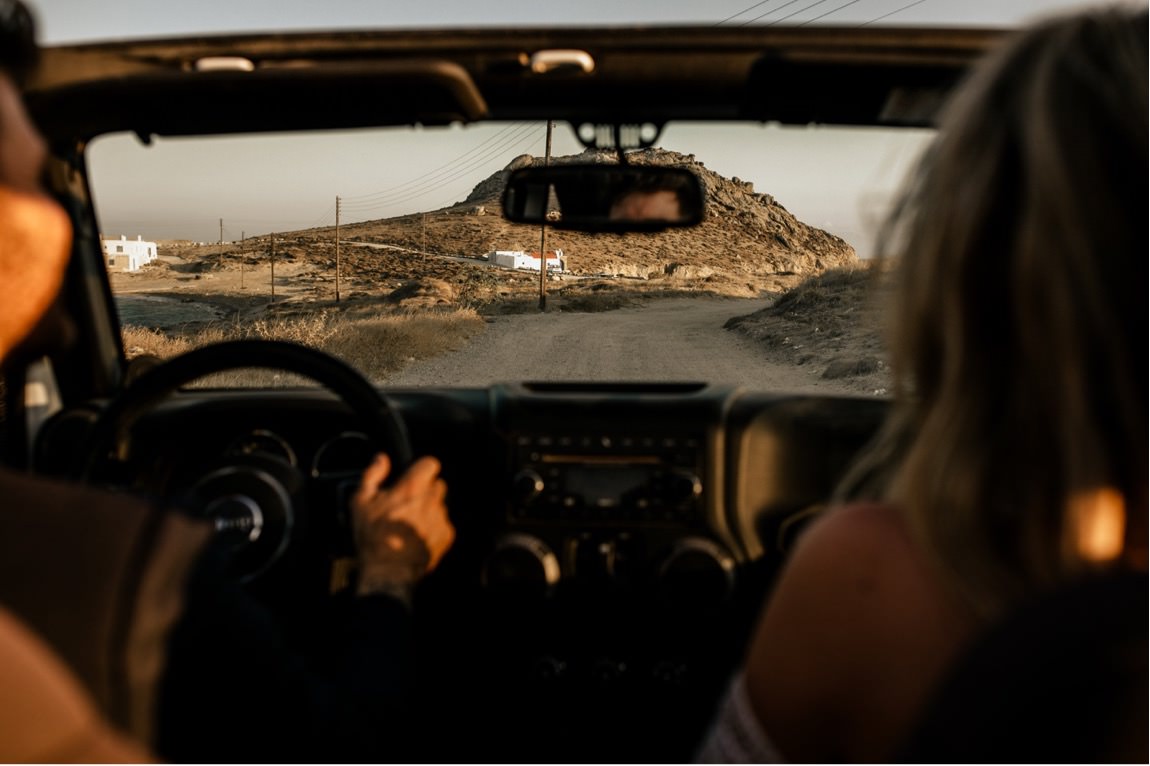 10 minutes before sunset we were heading out for sunset pics.. we took the Jeep which was perfect to get to the location we've scouted the day before.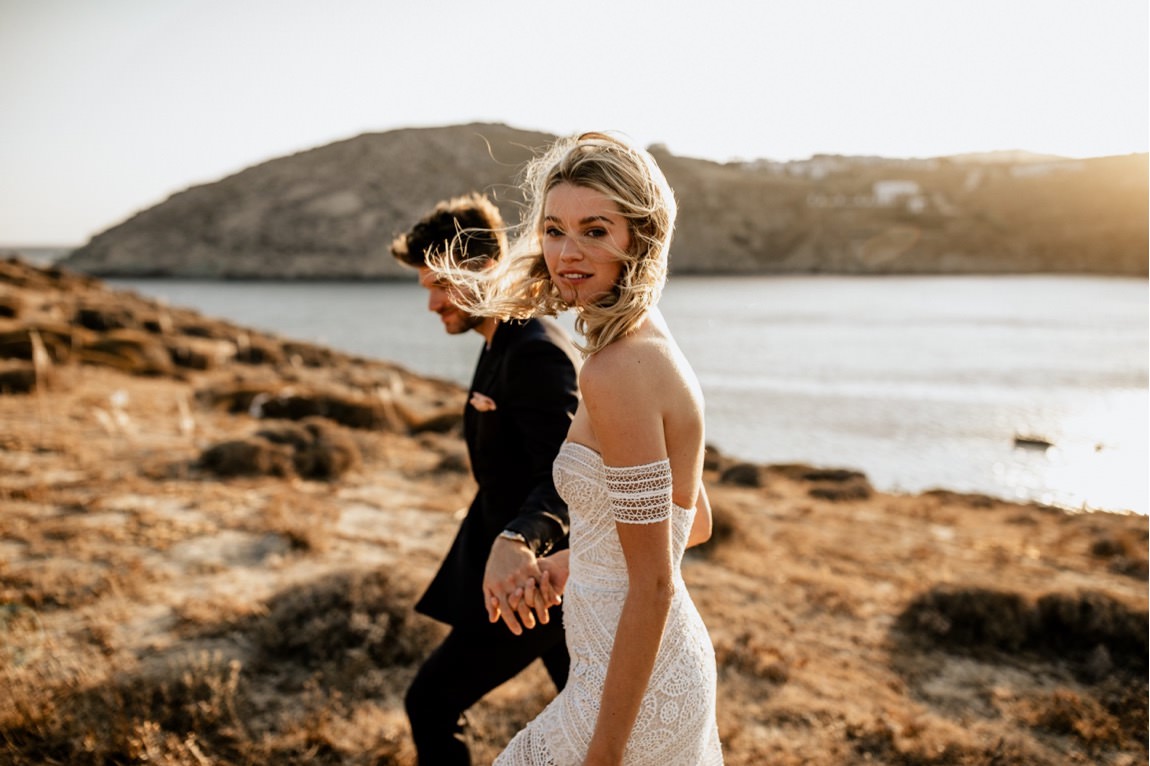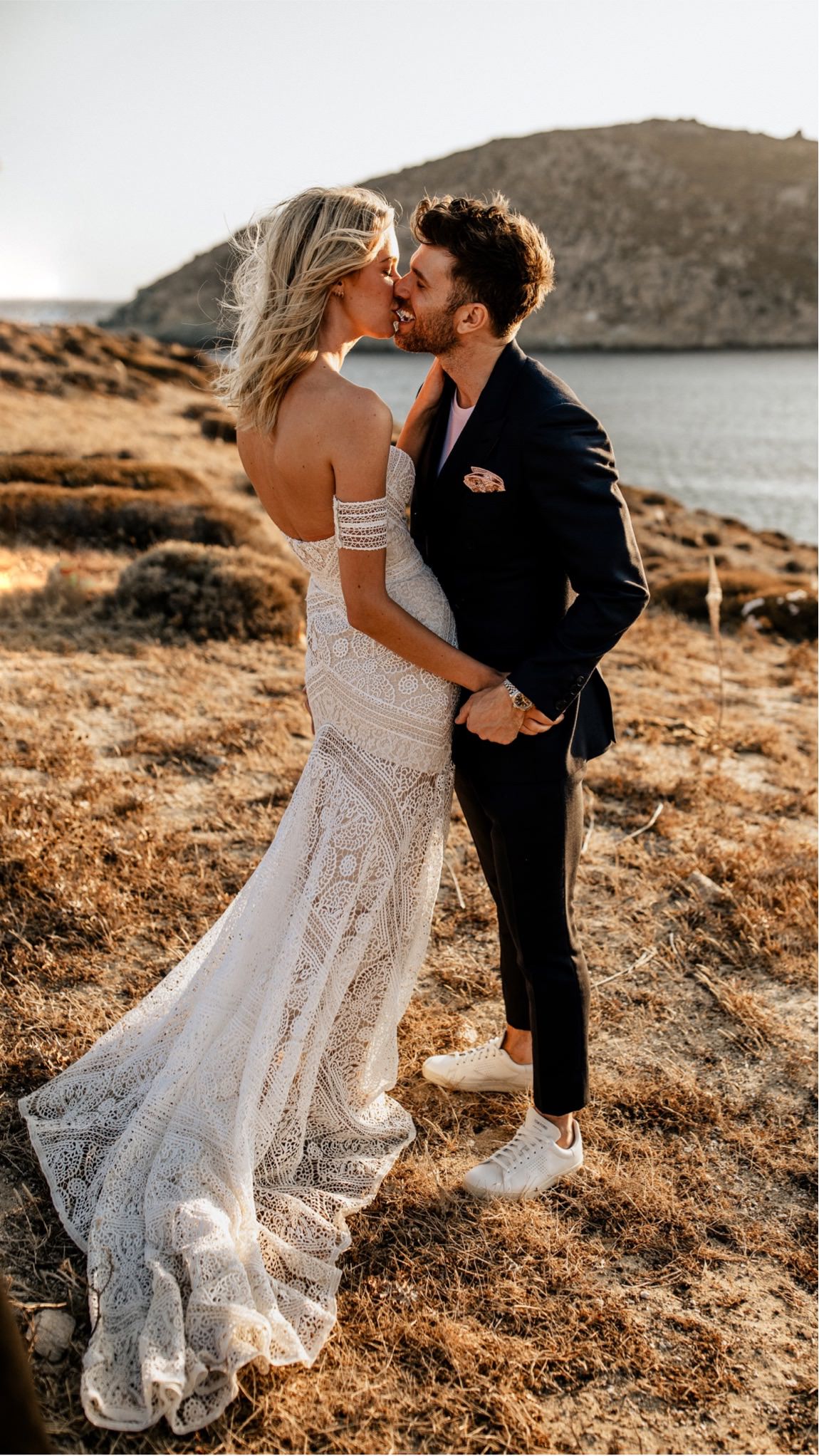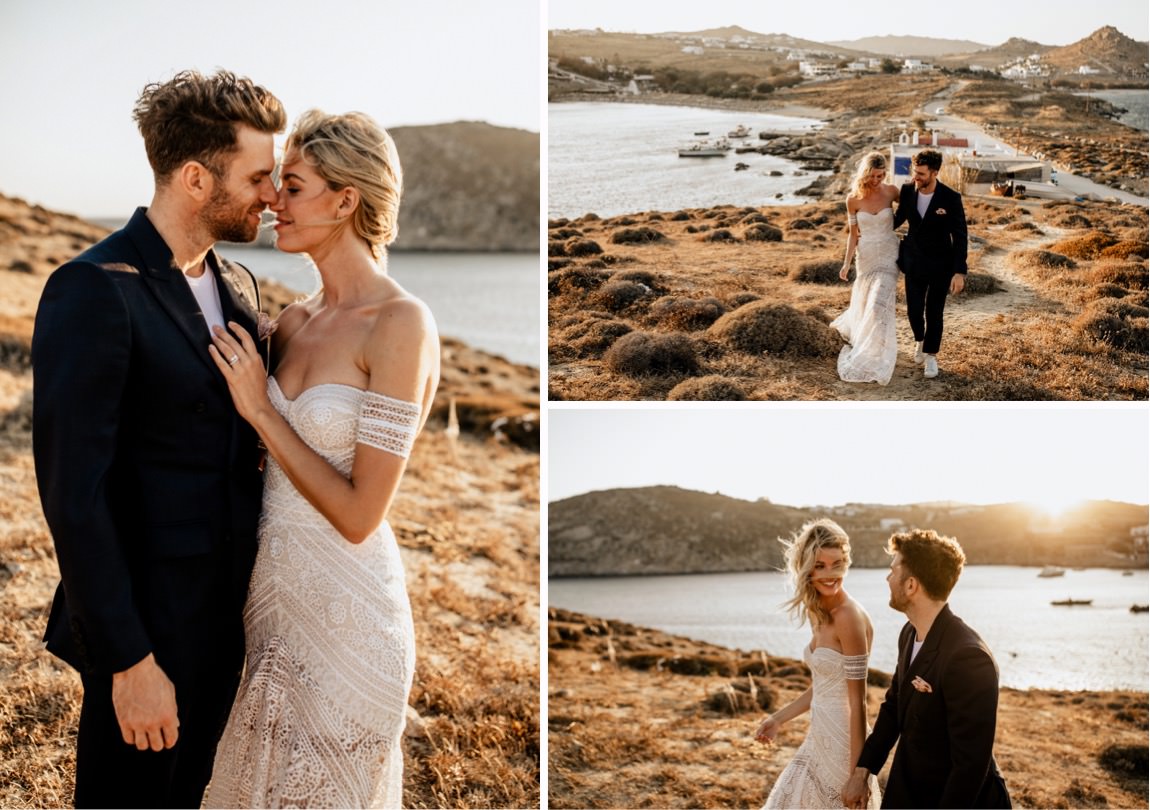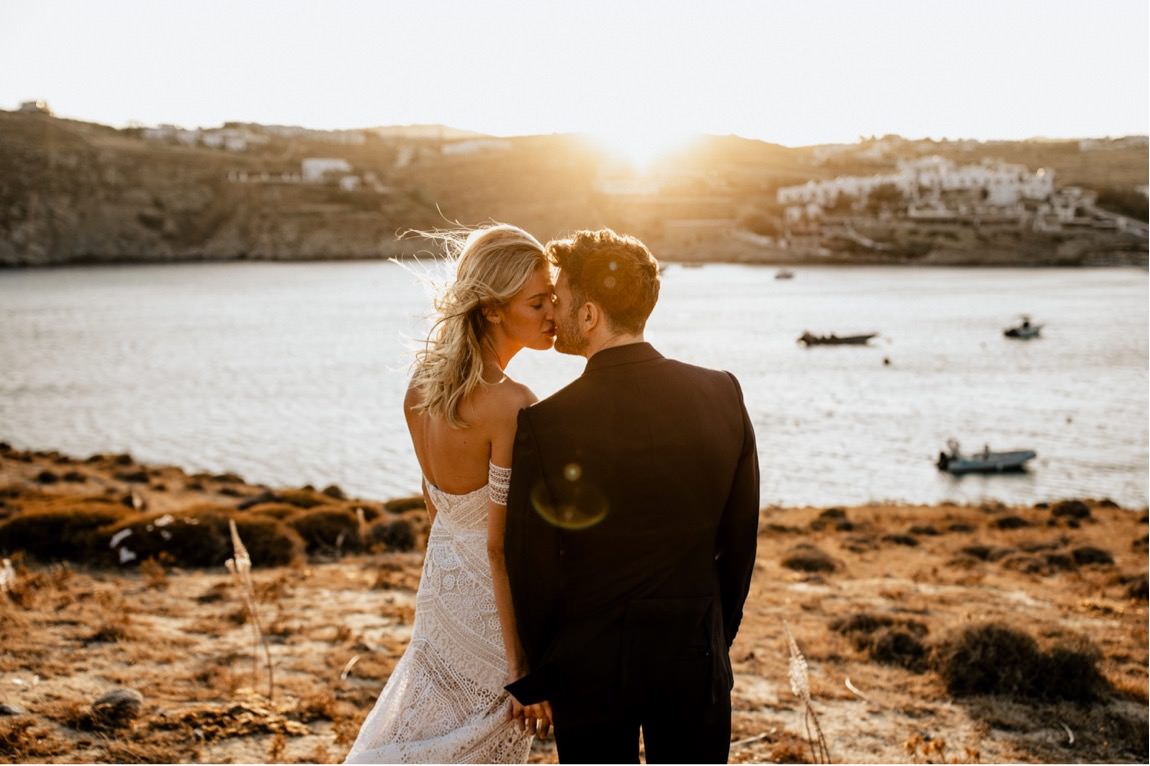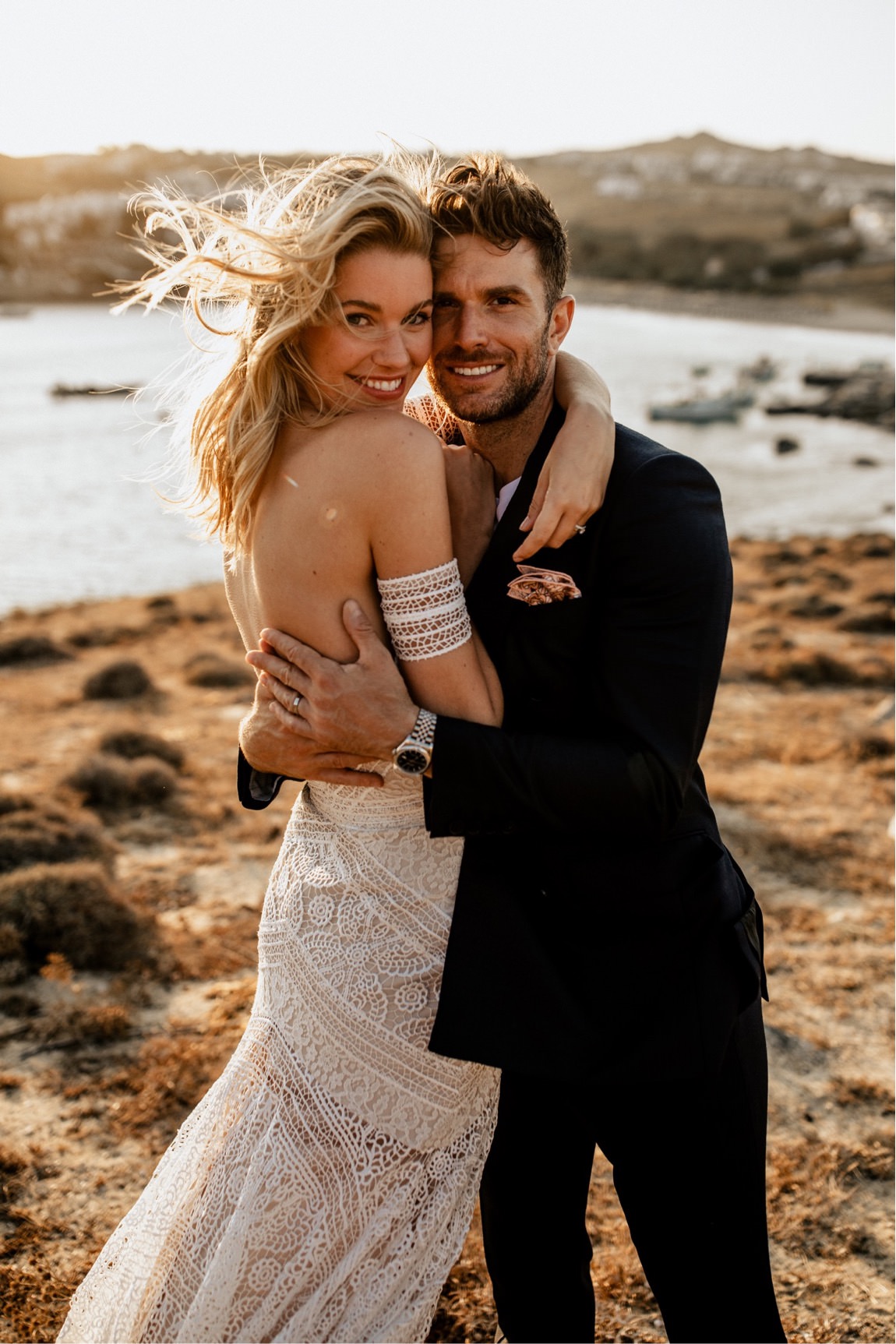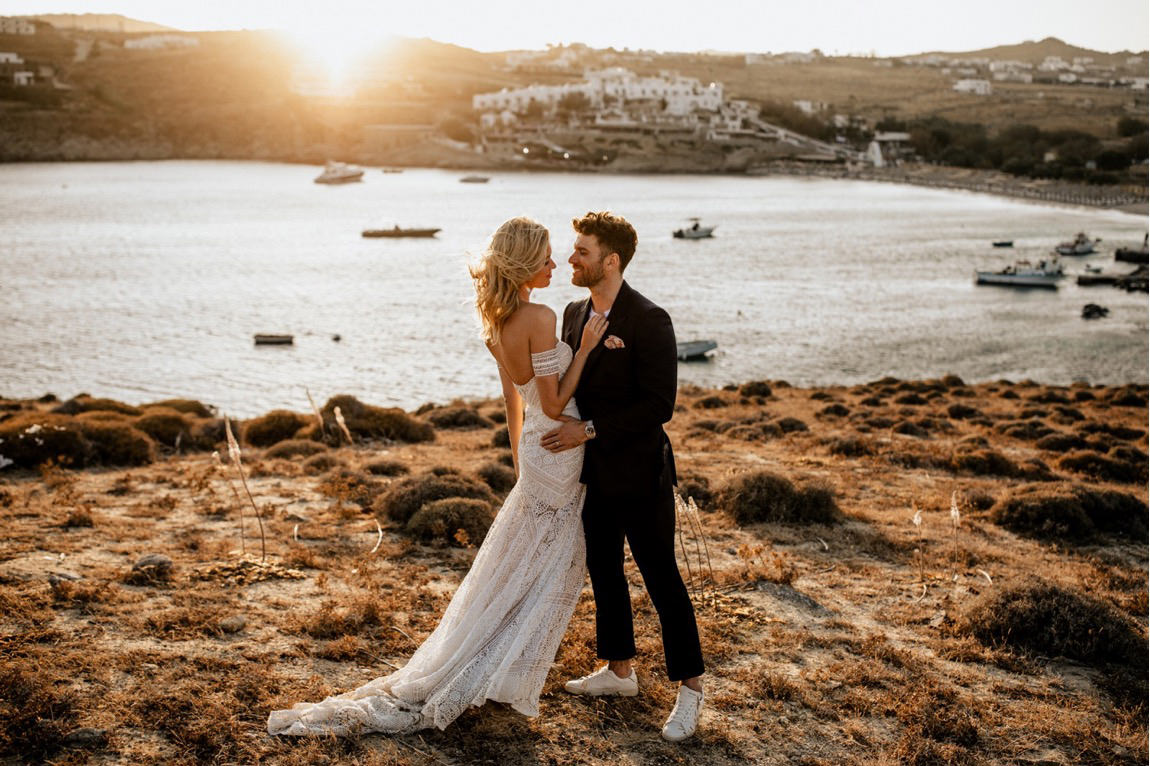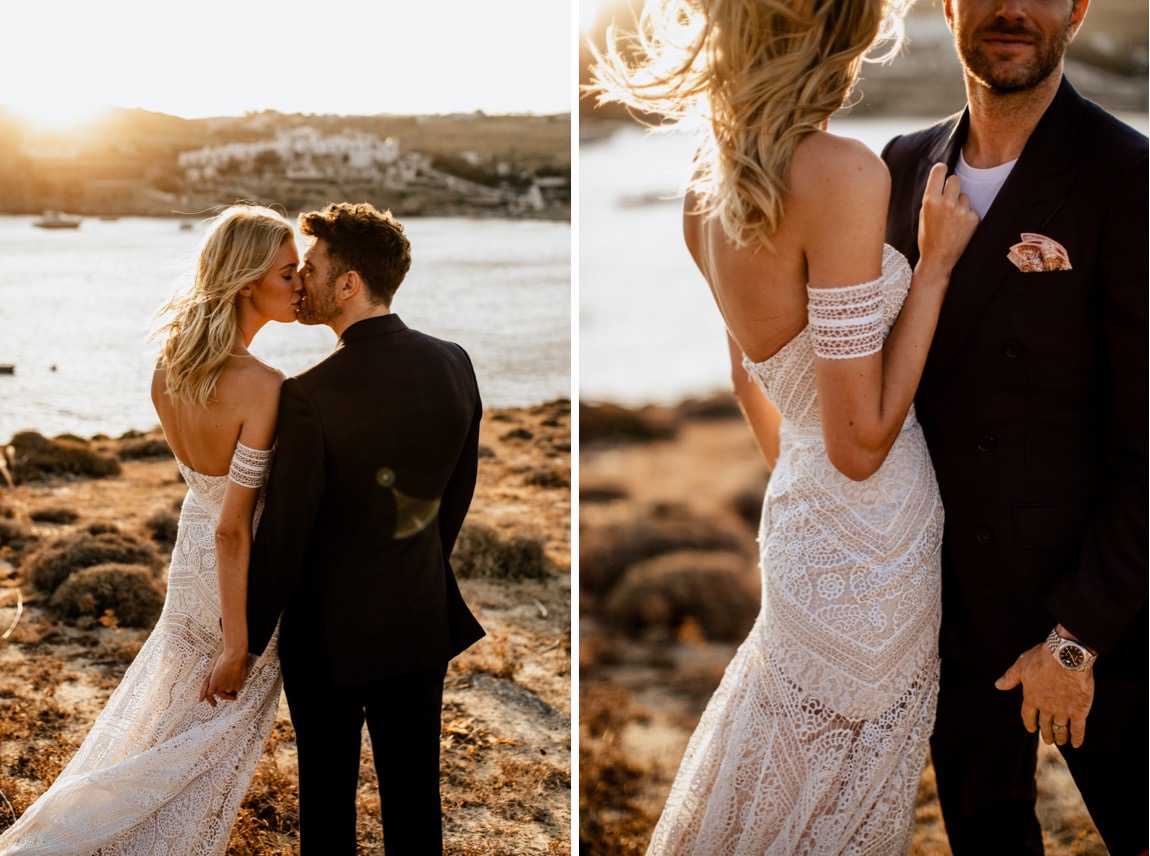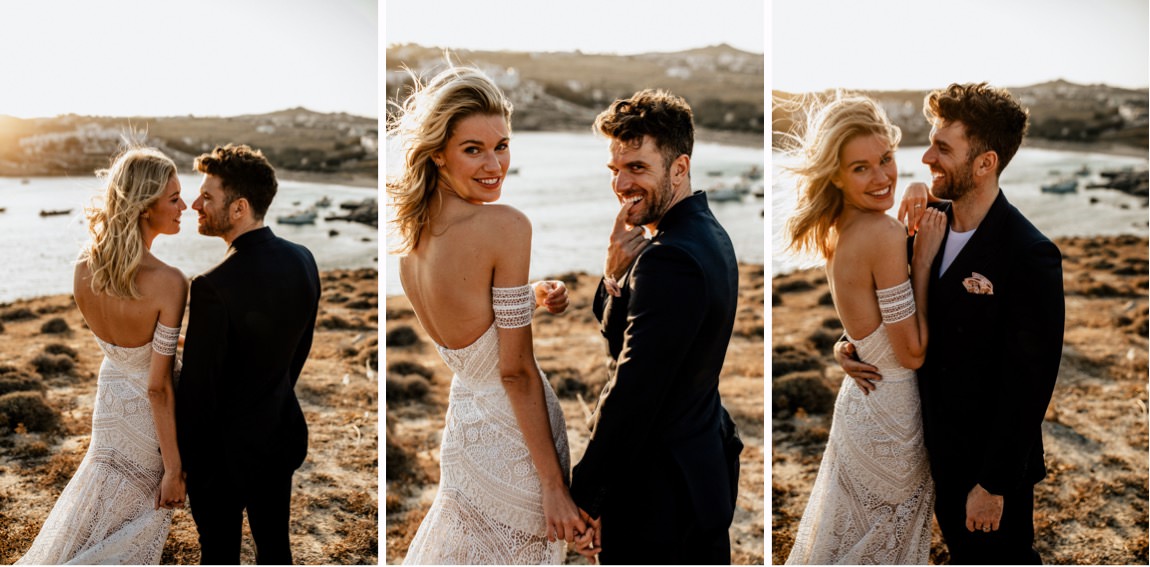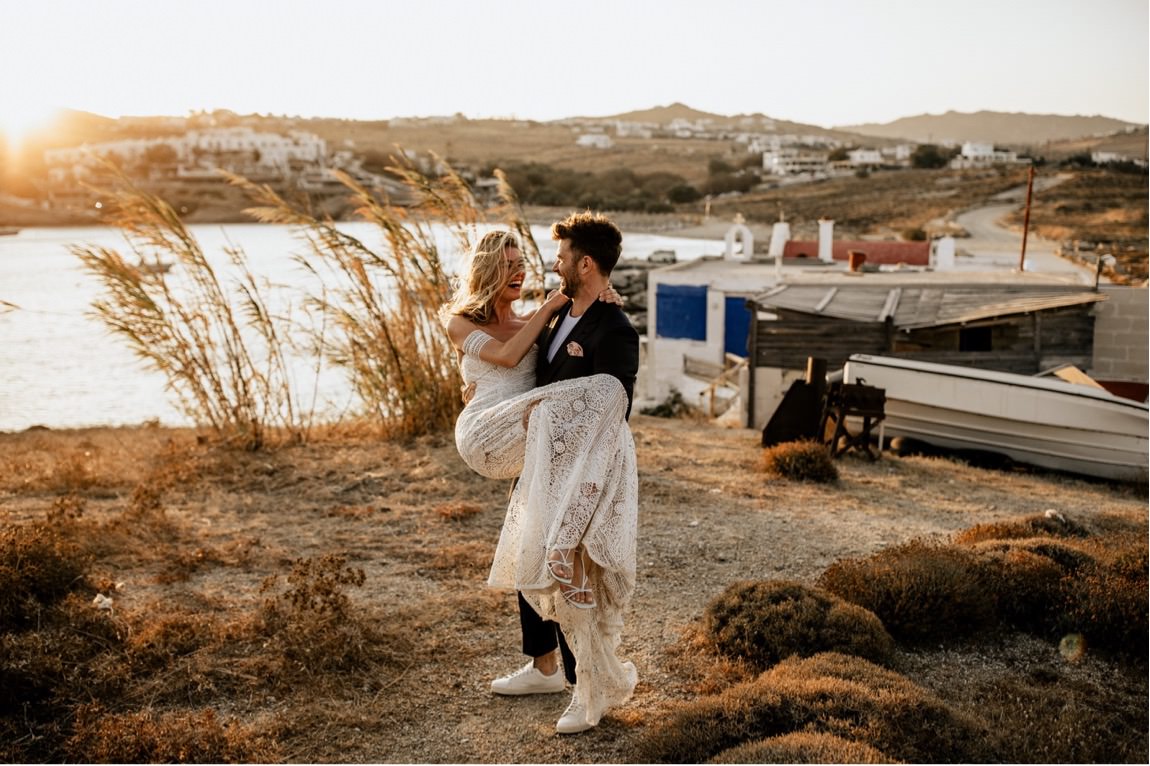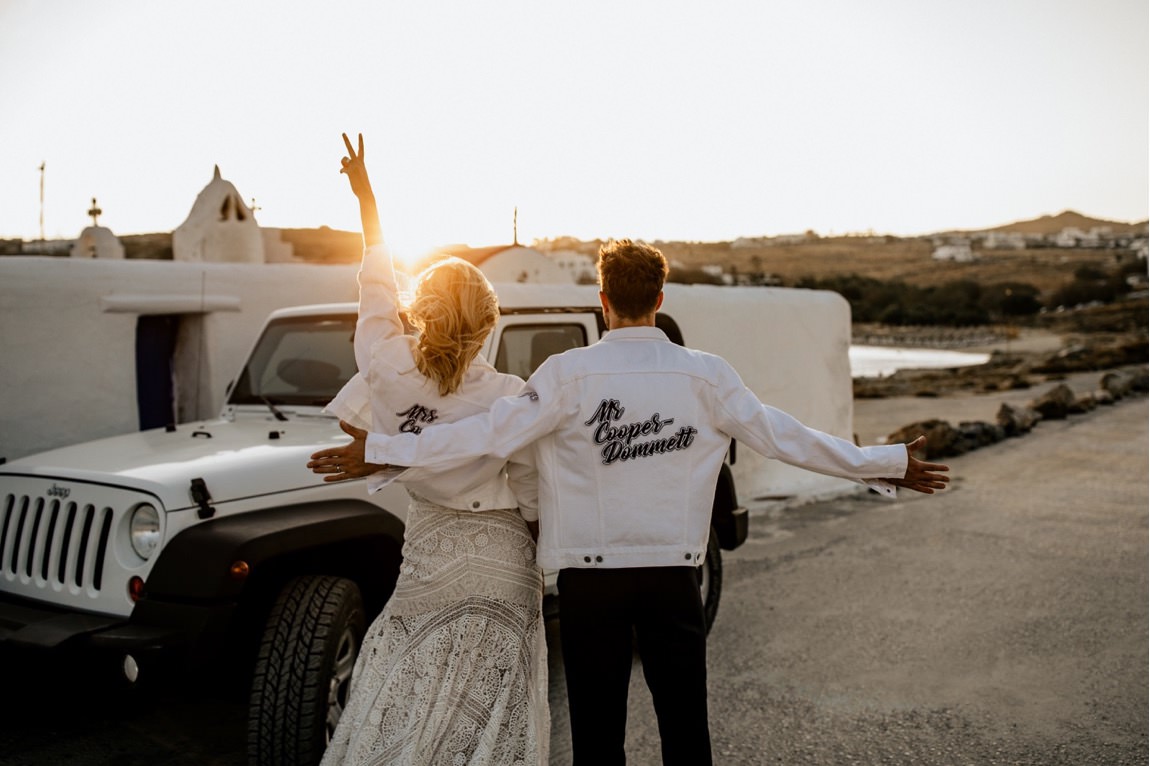 So in love with their white denim jackets!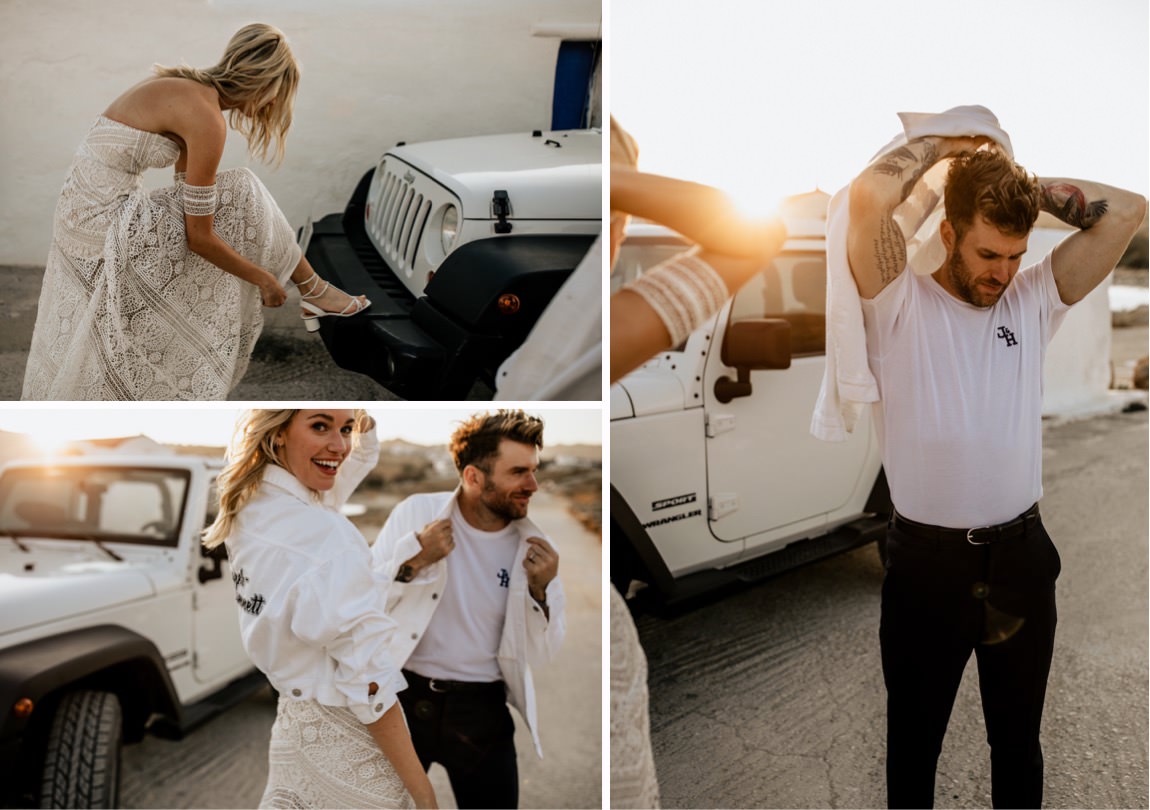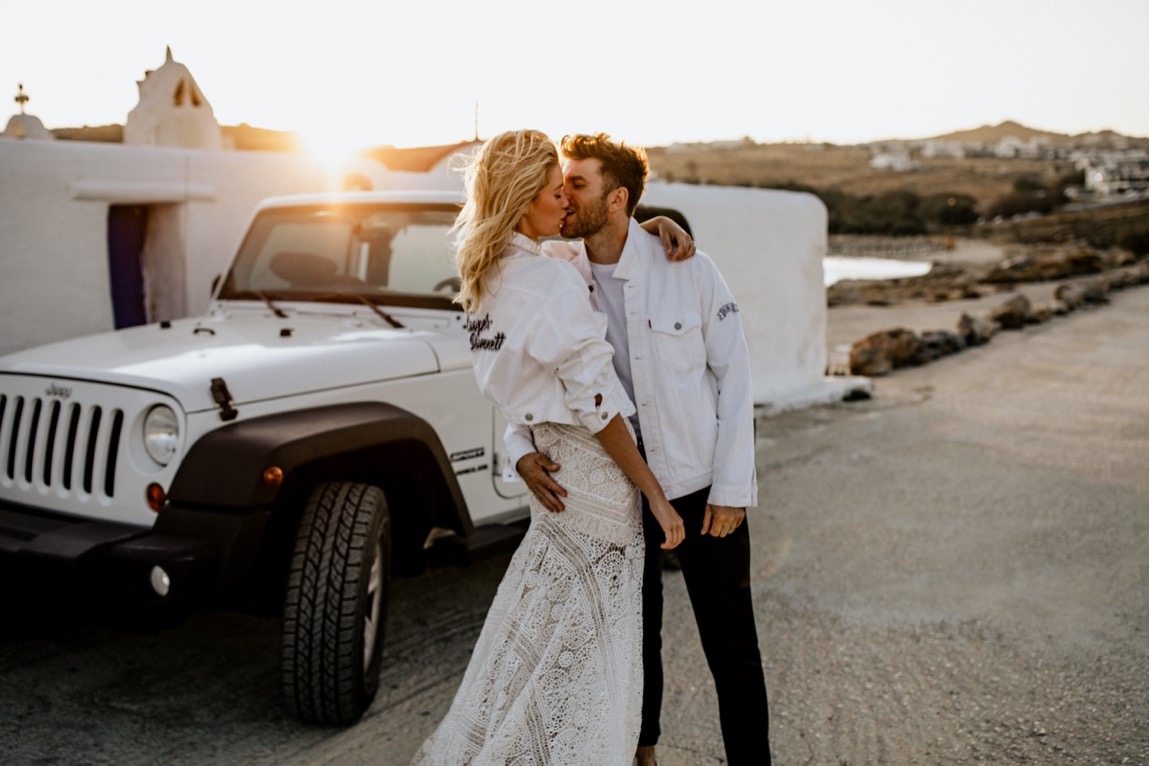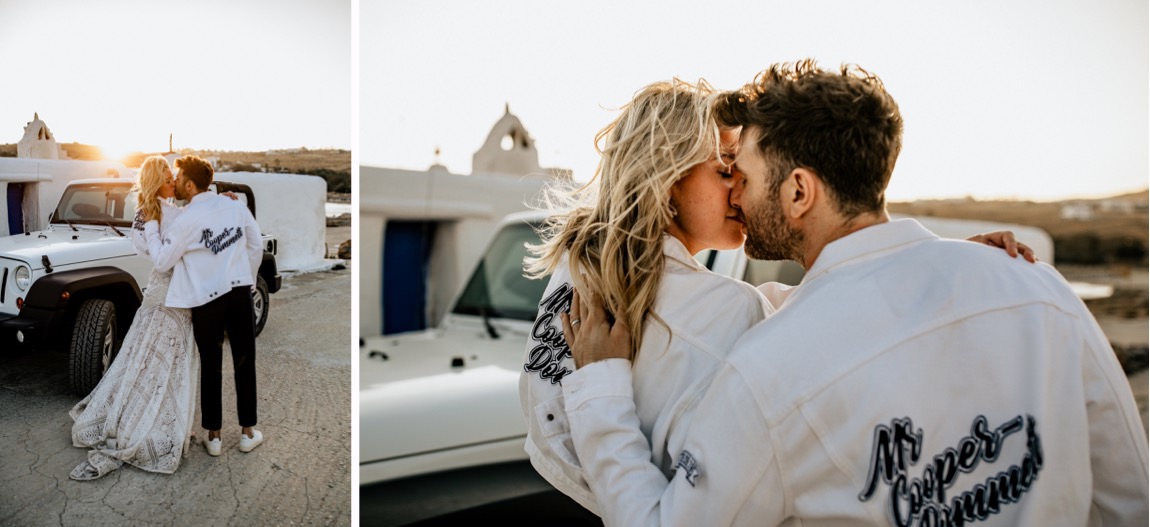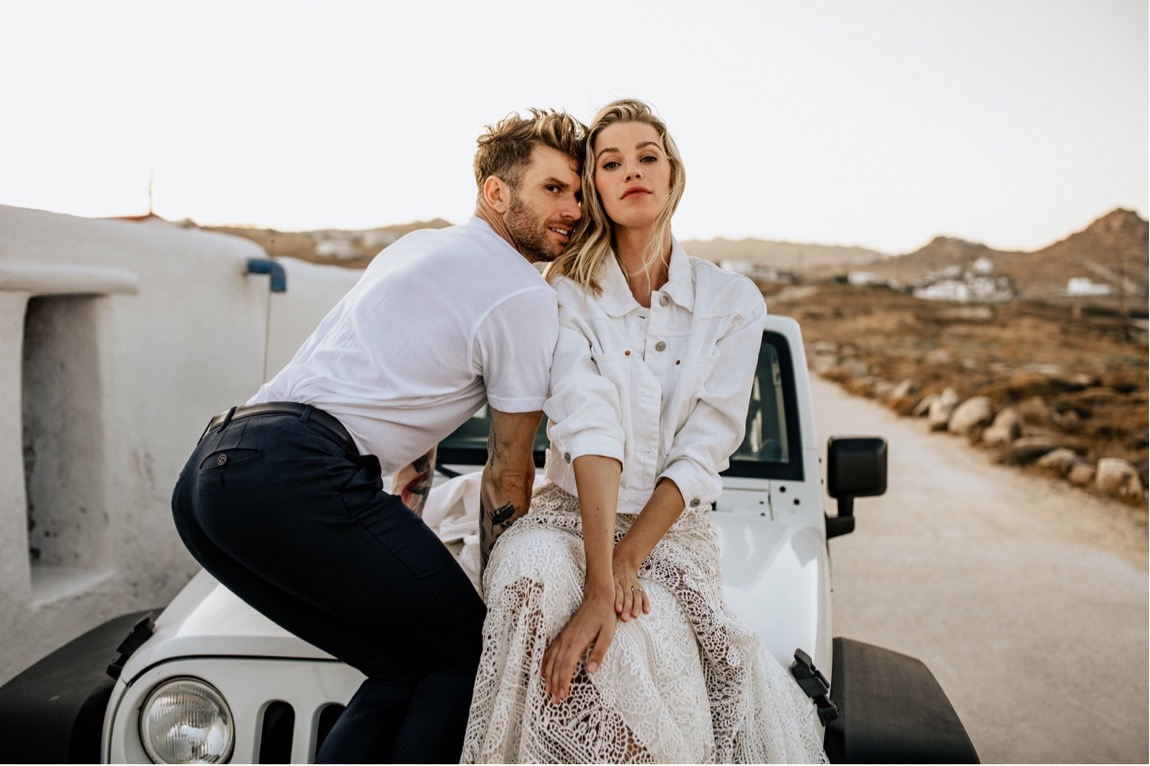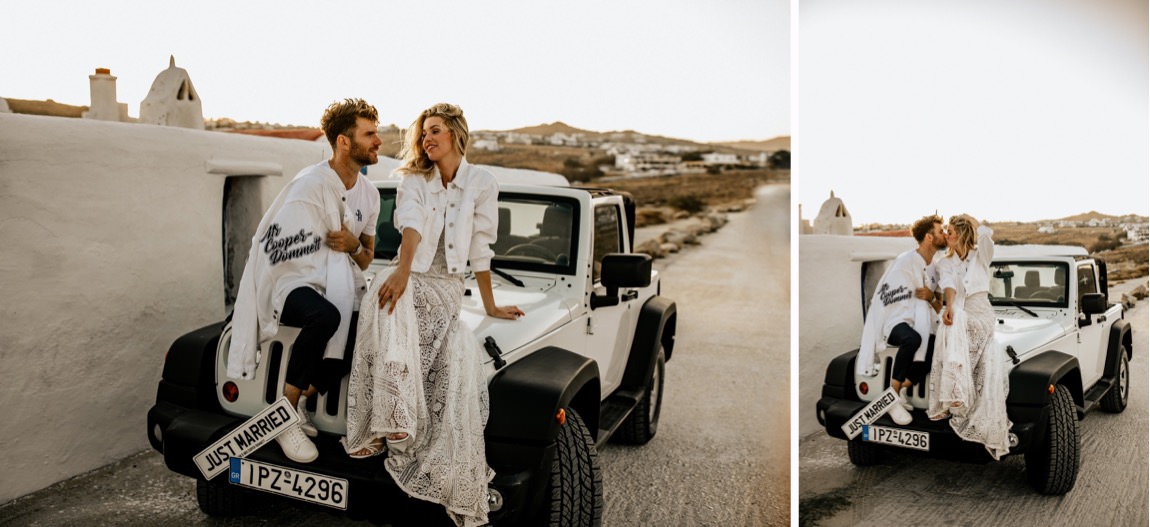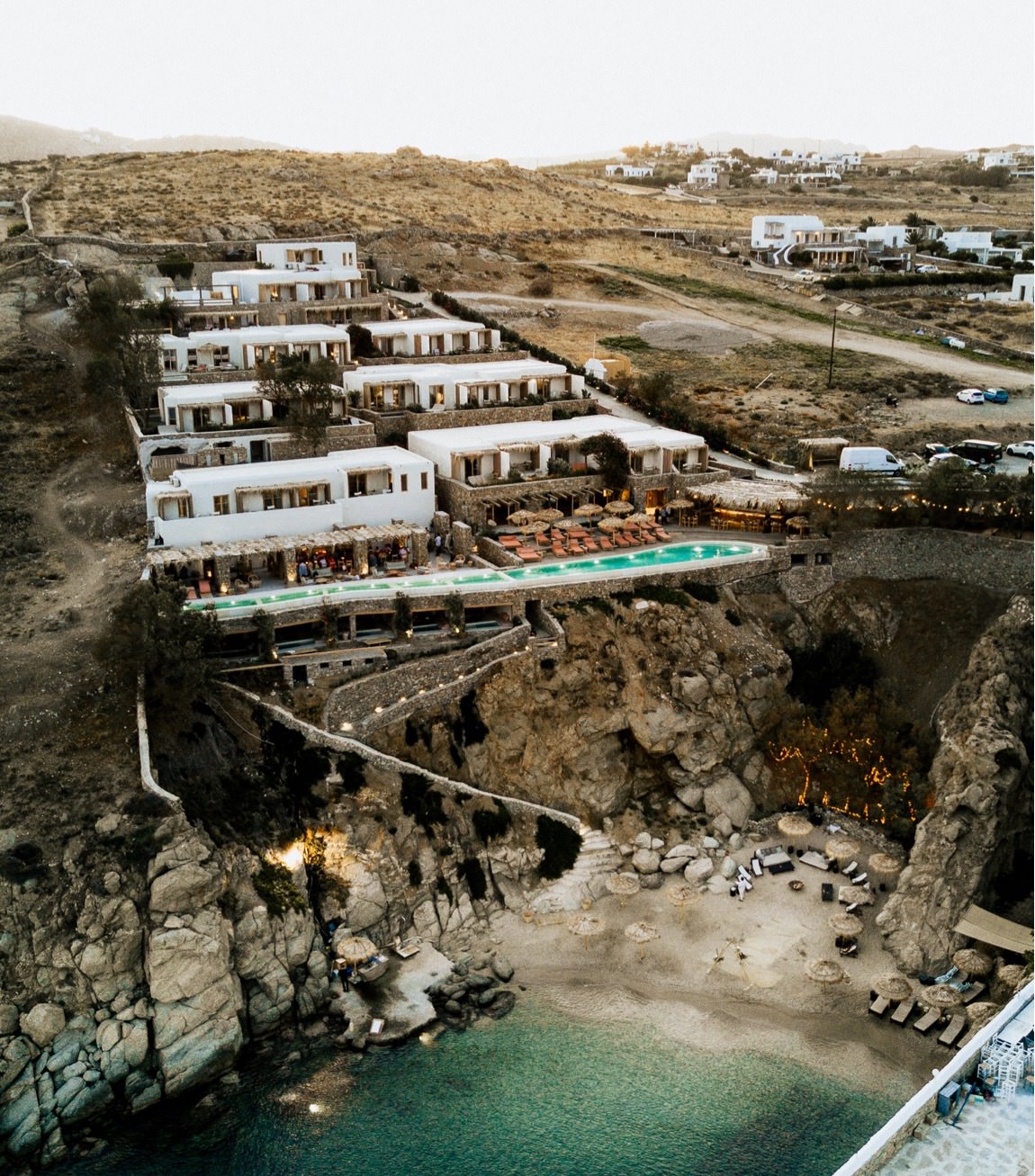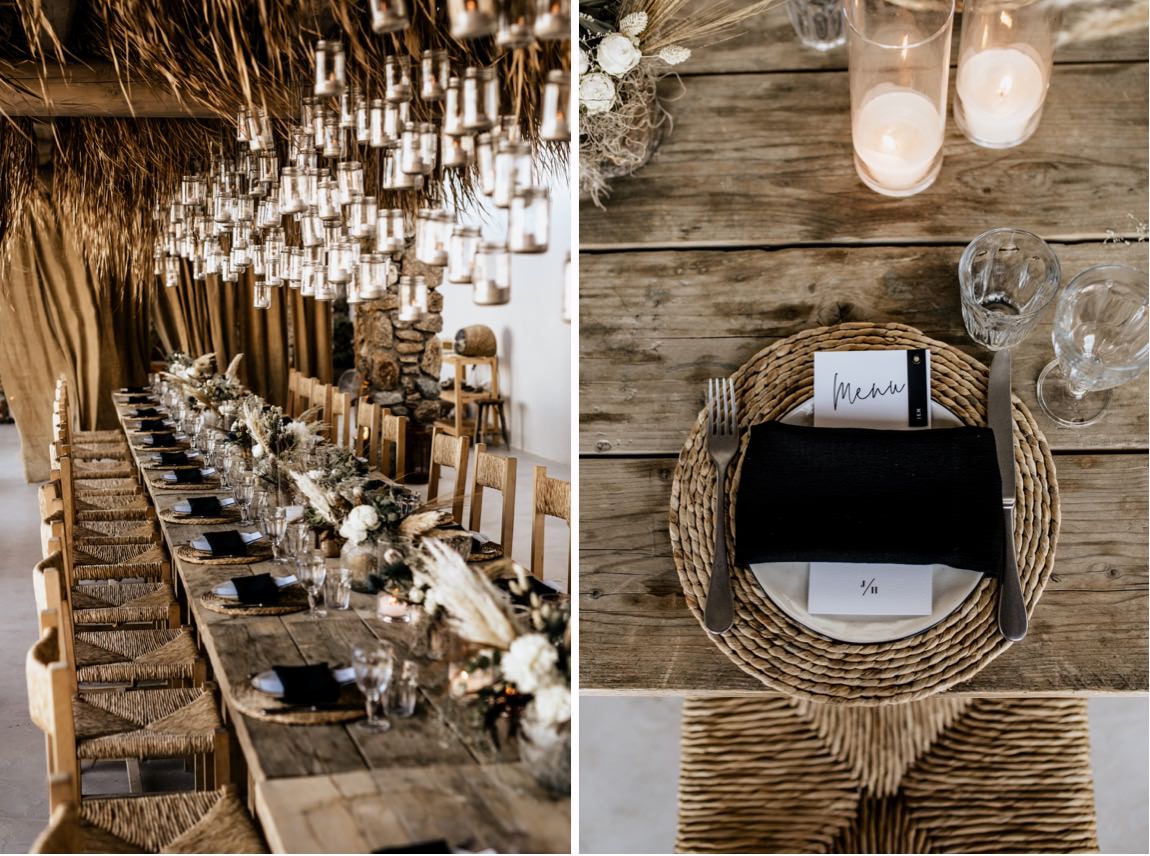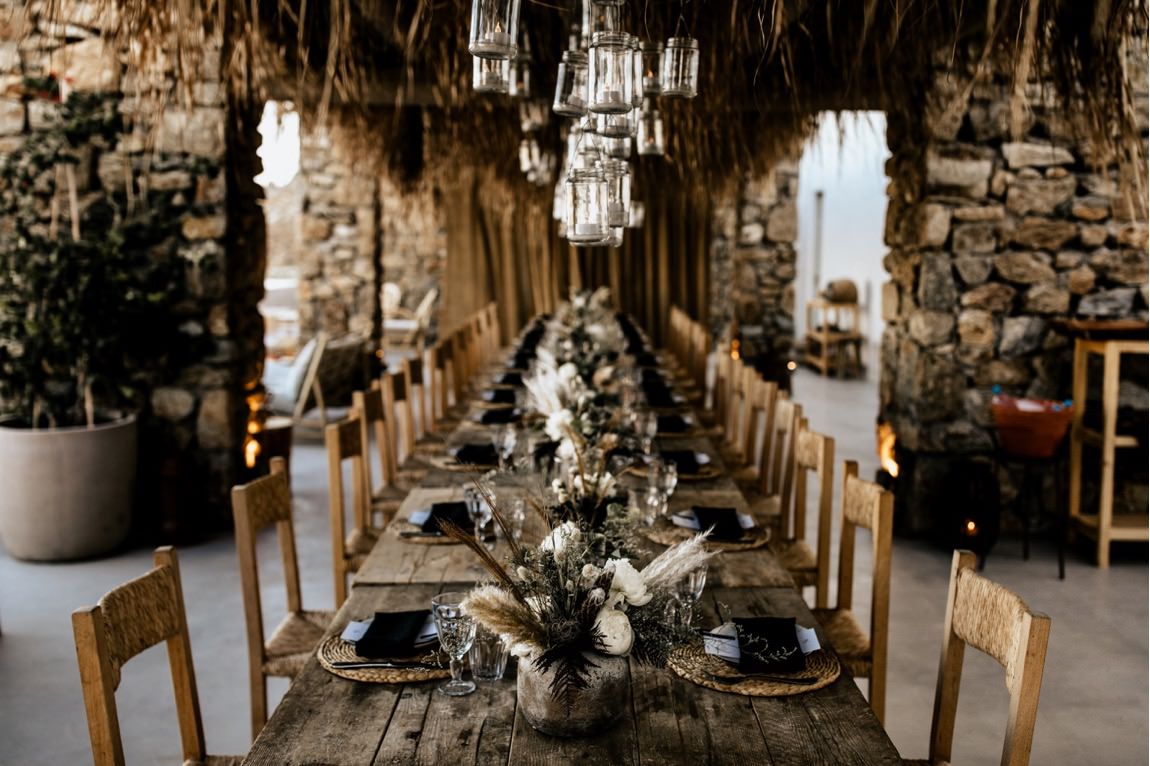 The reception was set beautifully and fitted perfectly together with the Style of the venue.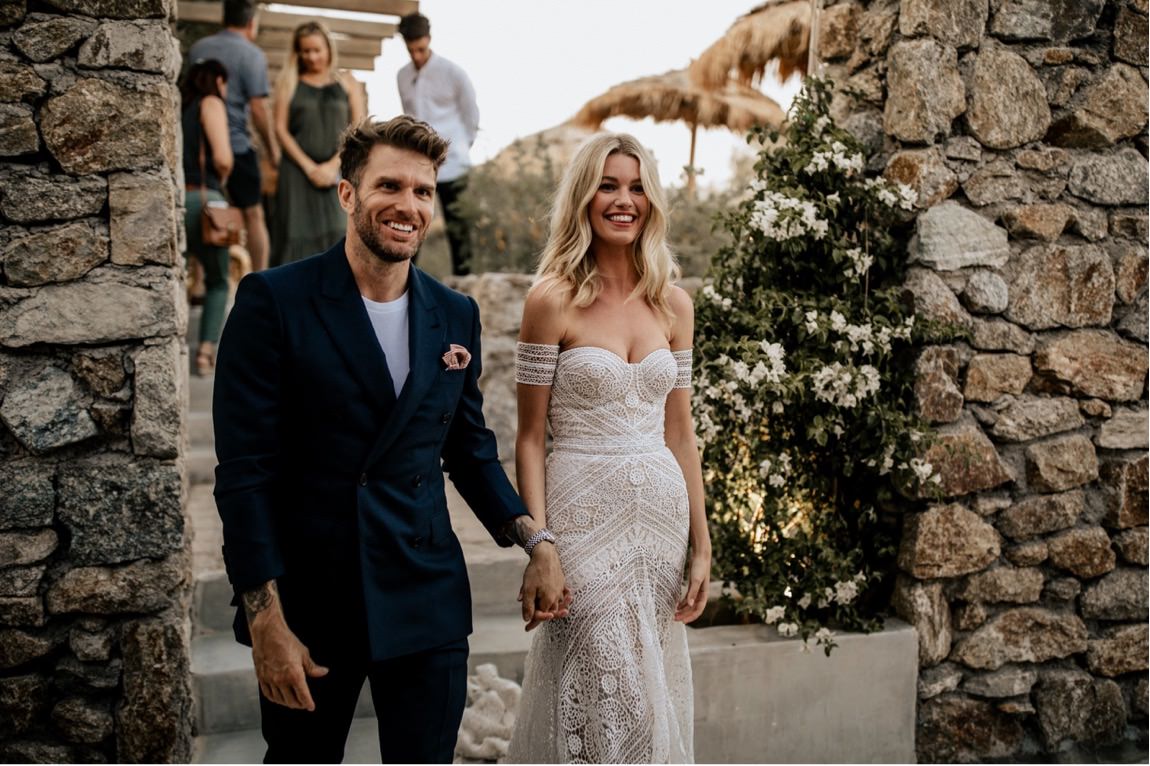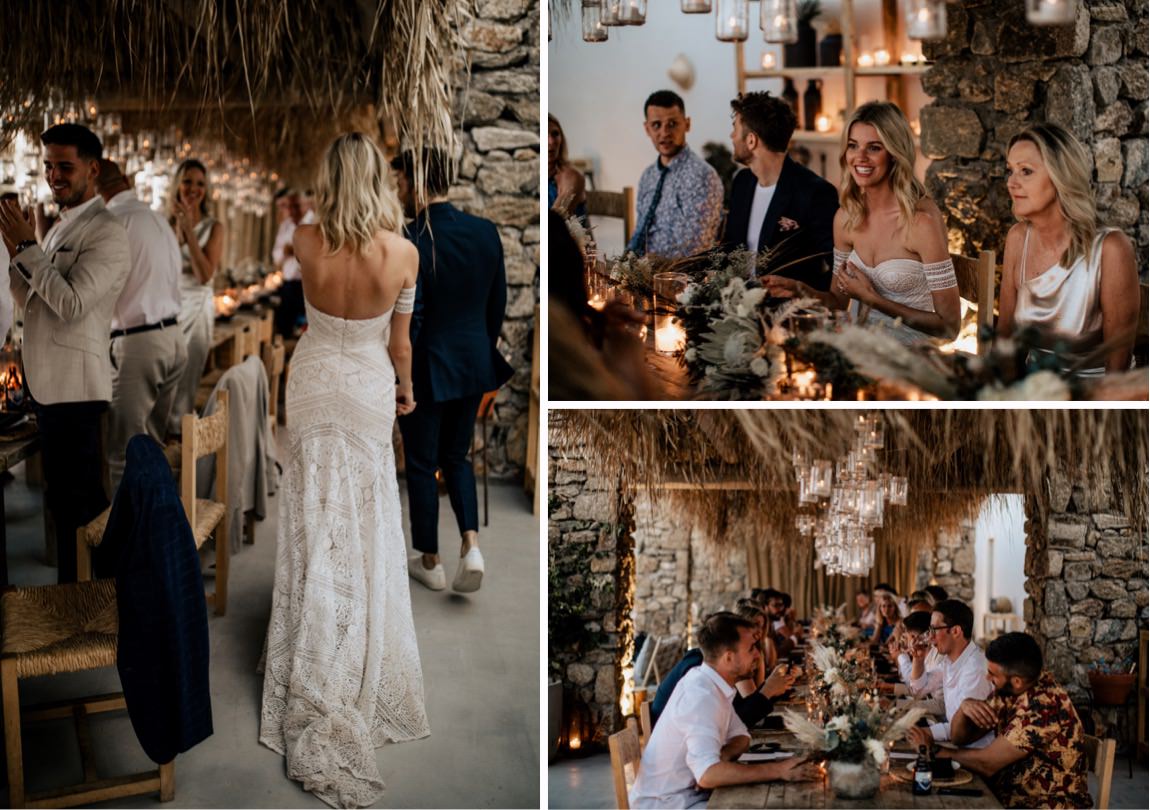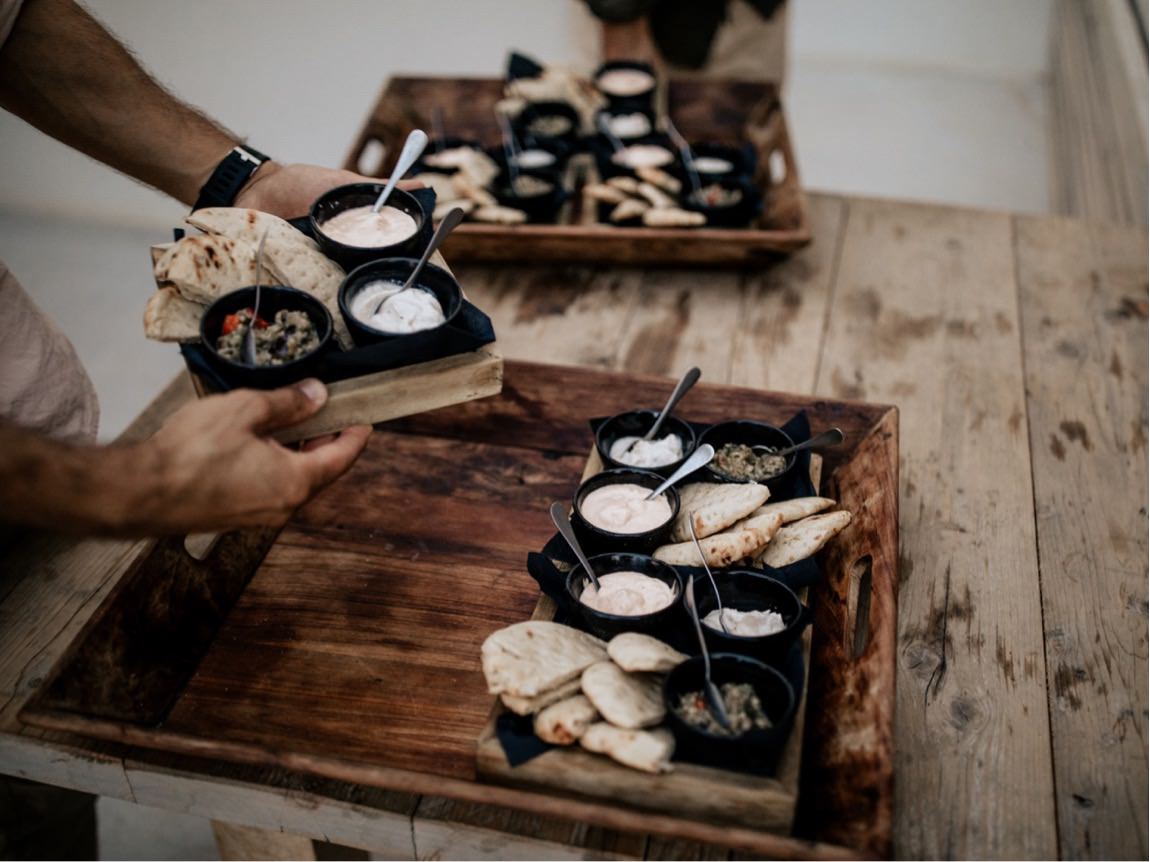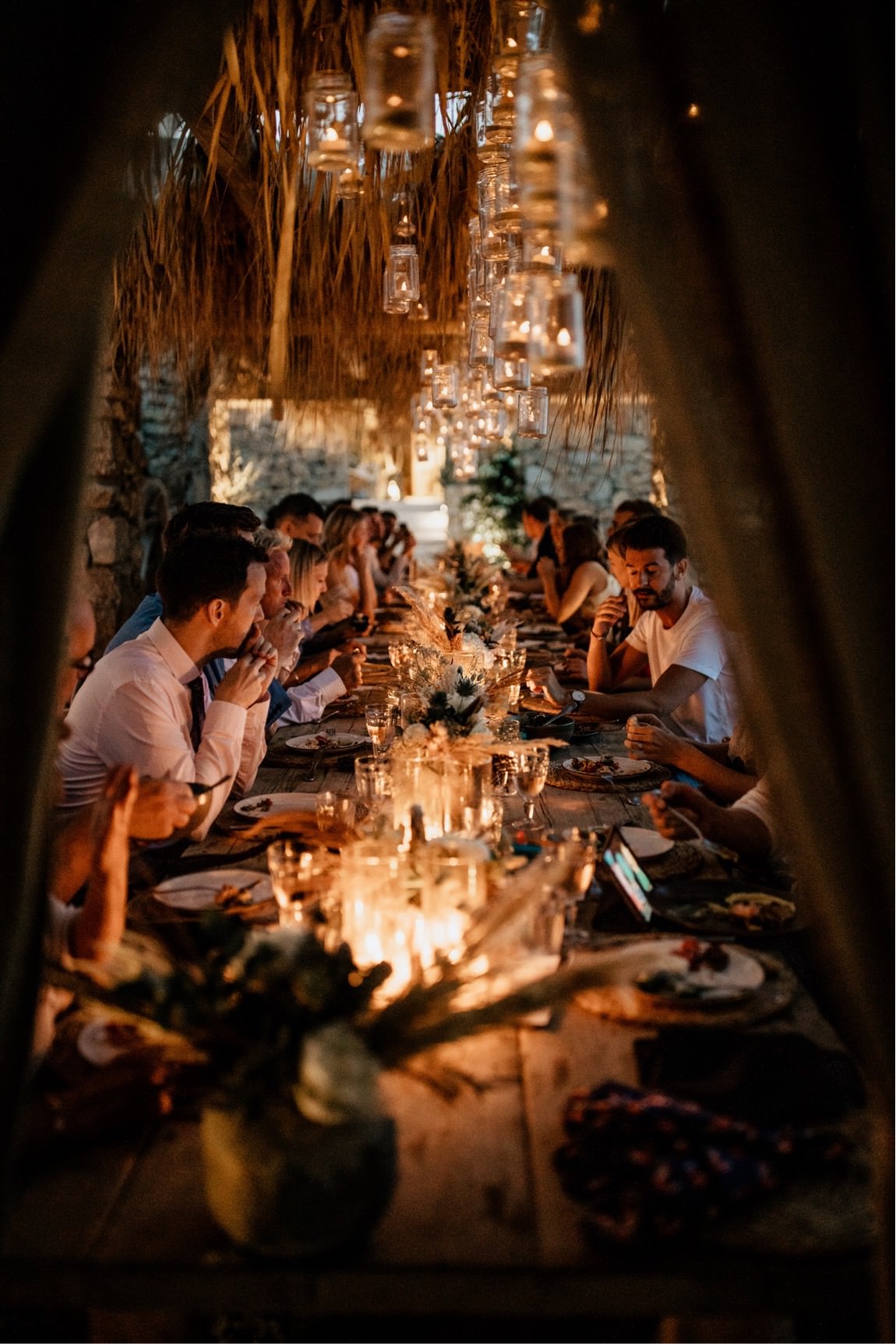 The dinner was served in family style.. There were loads of different food to share!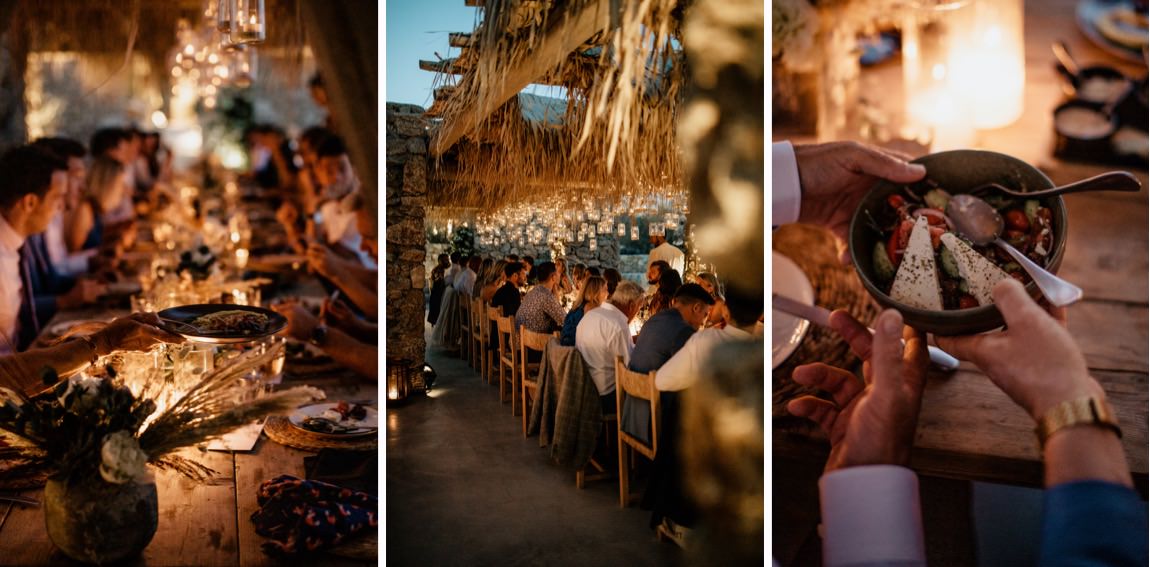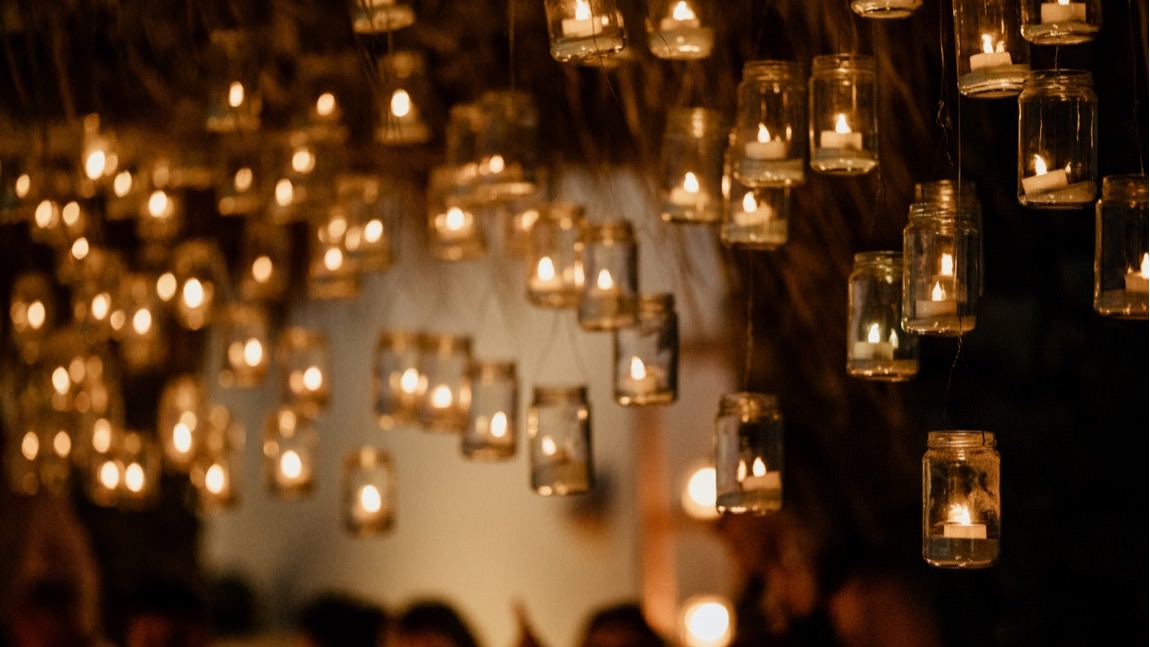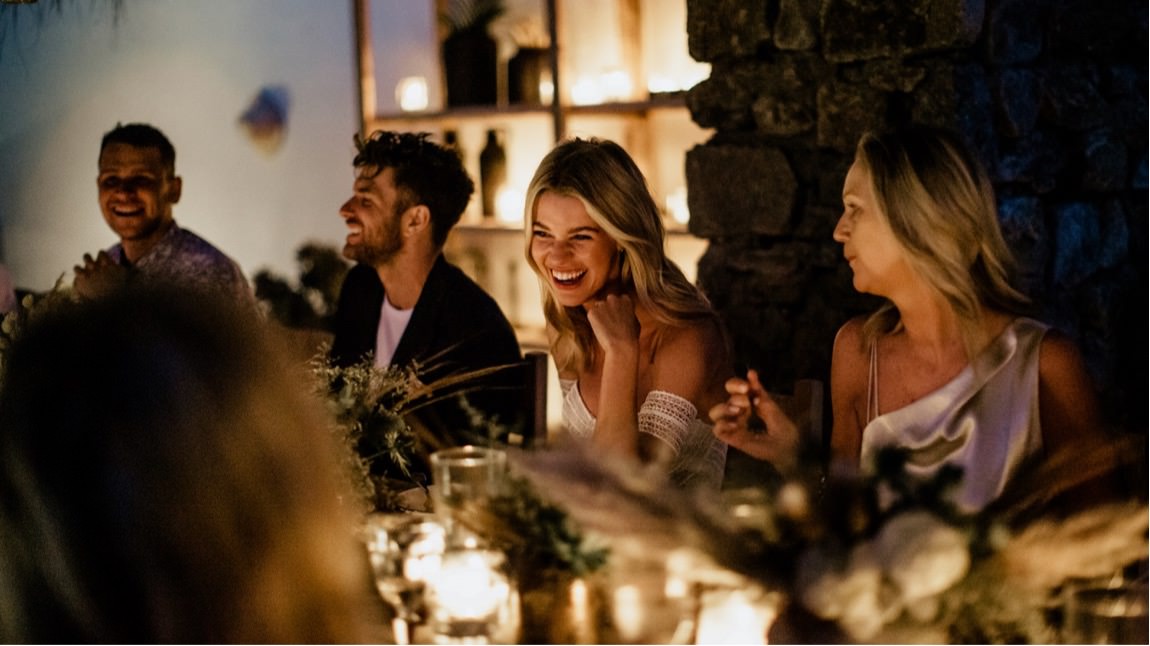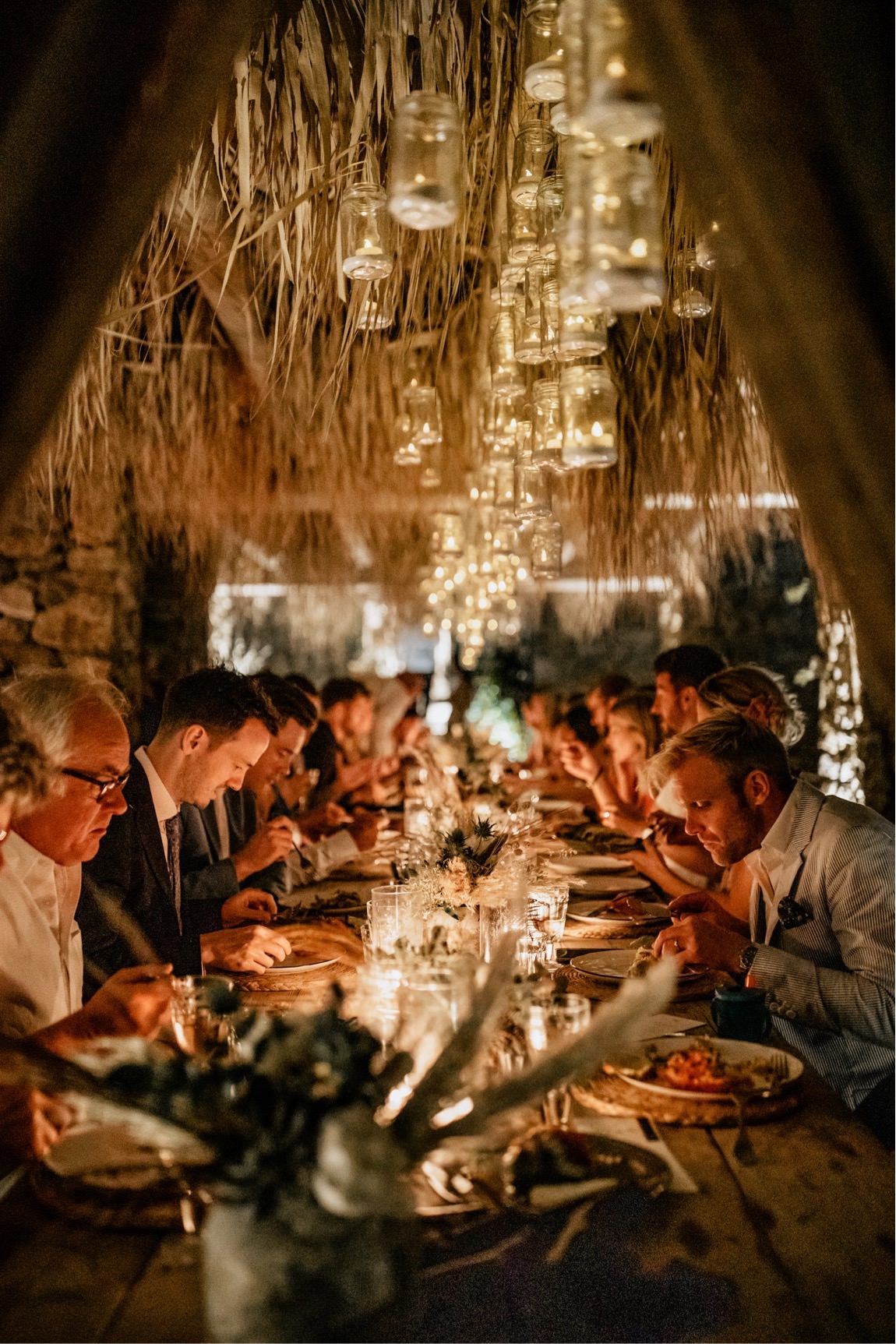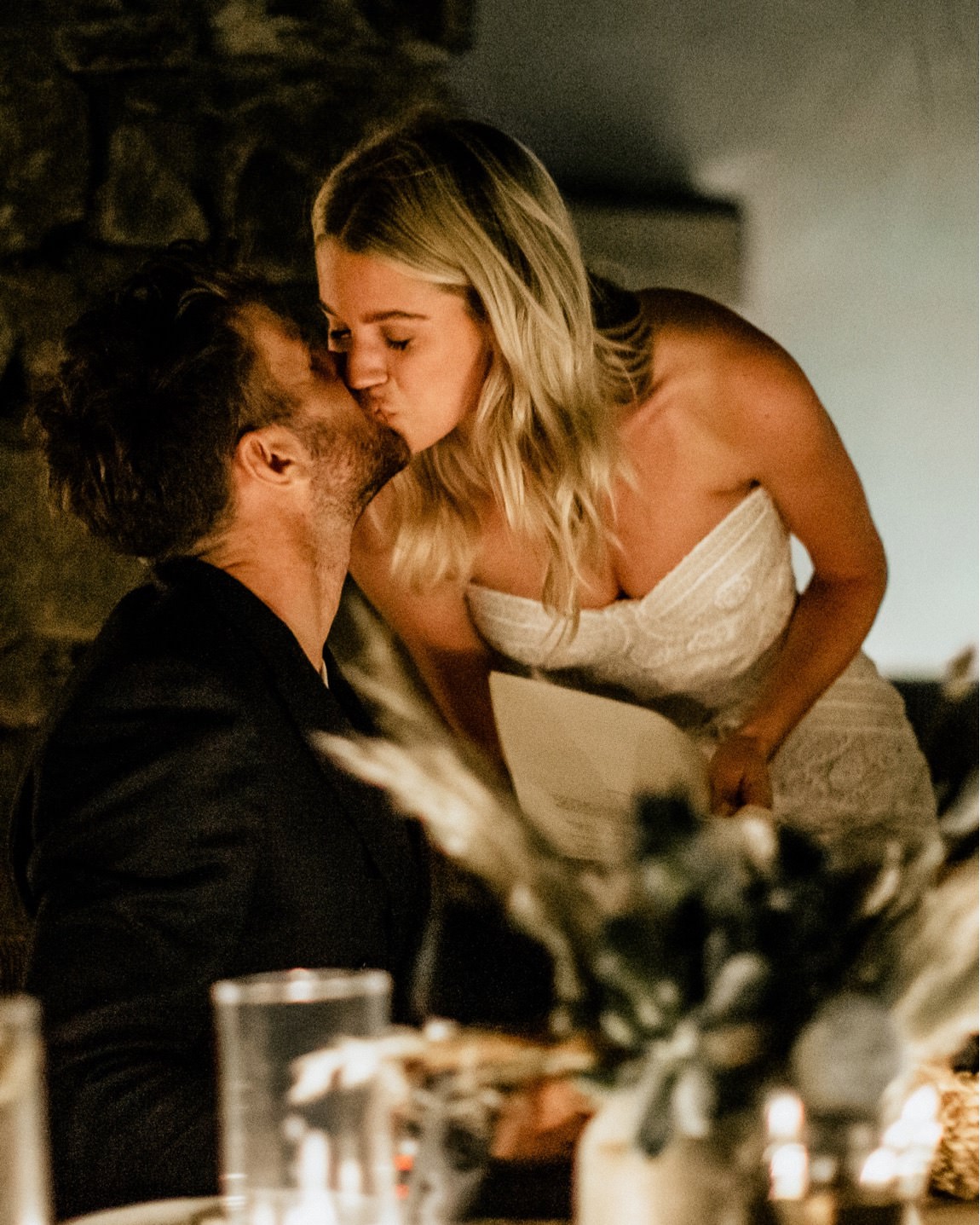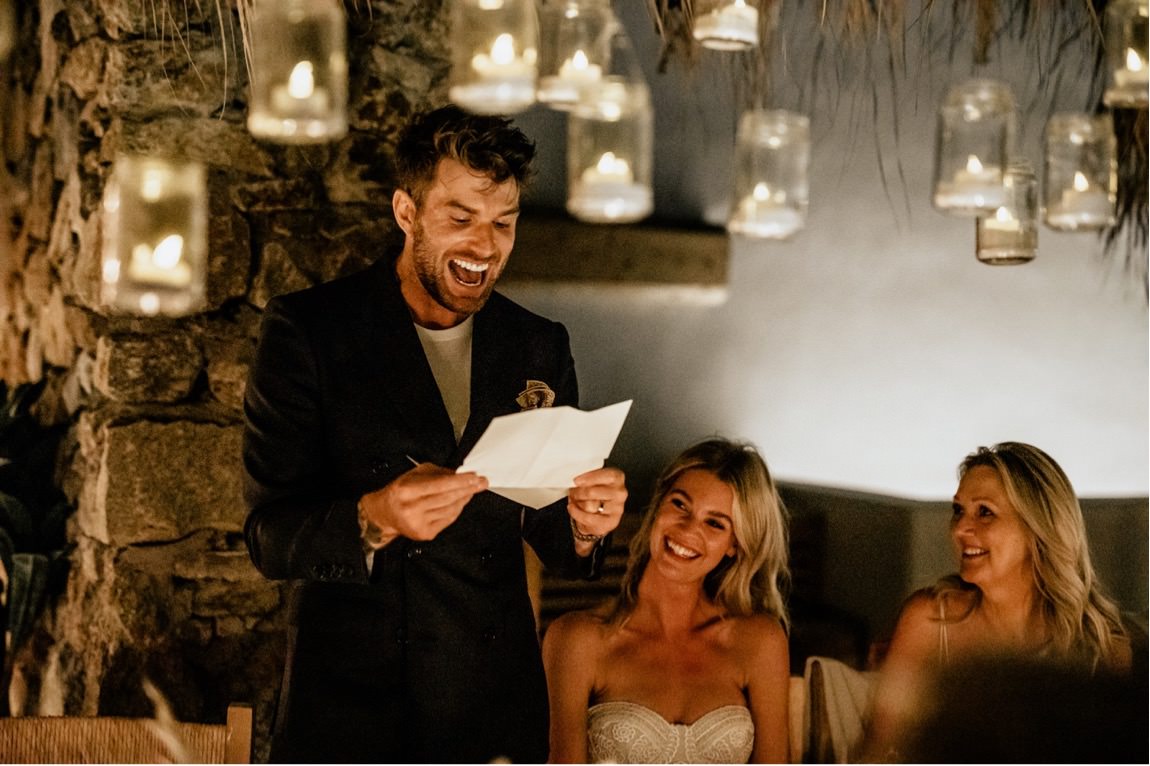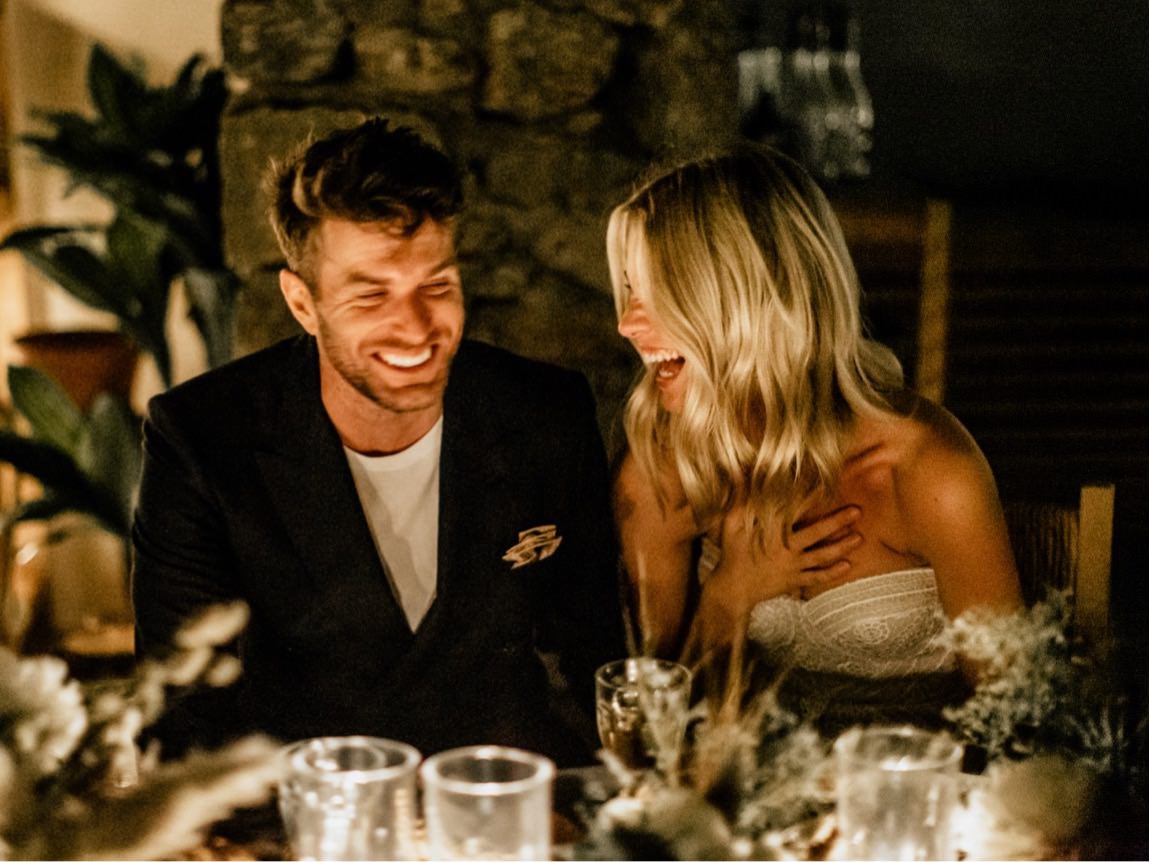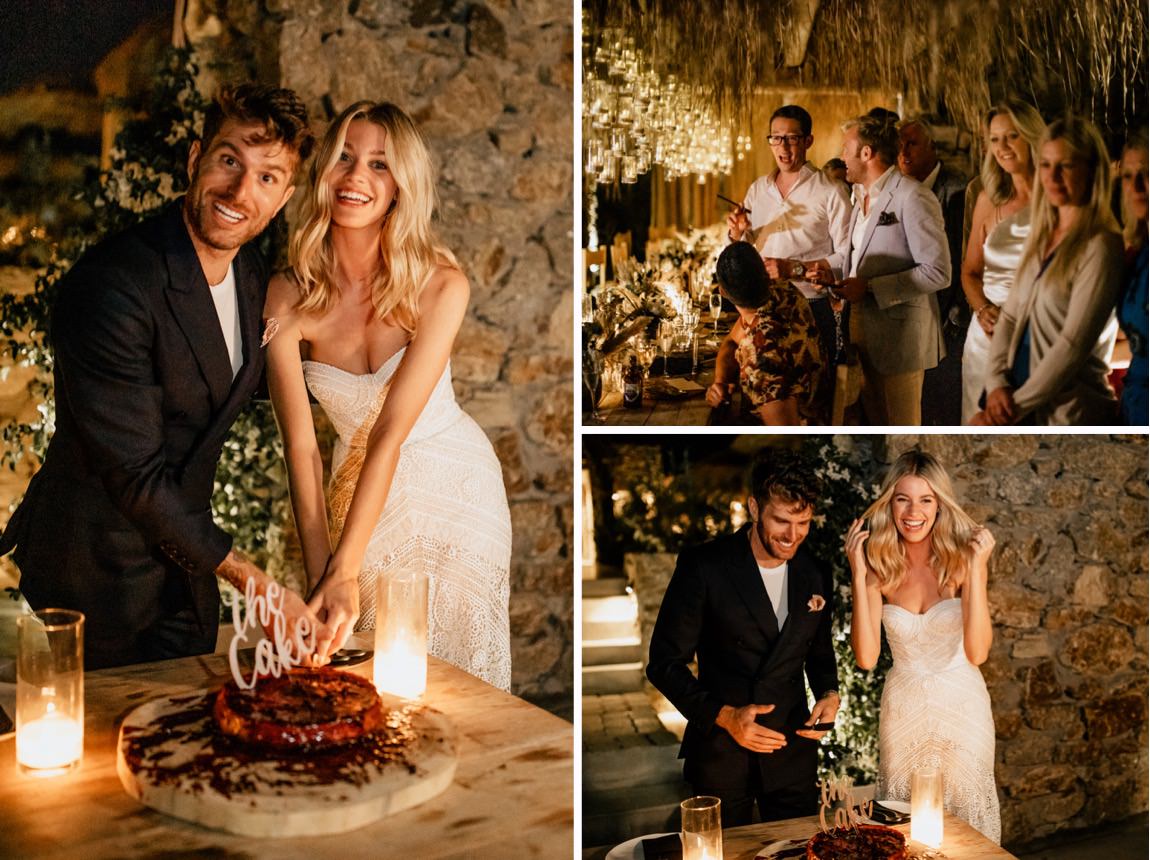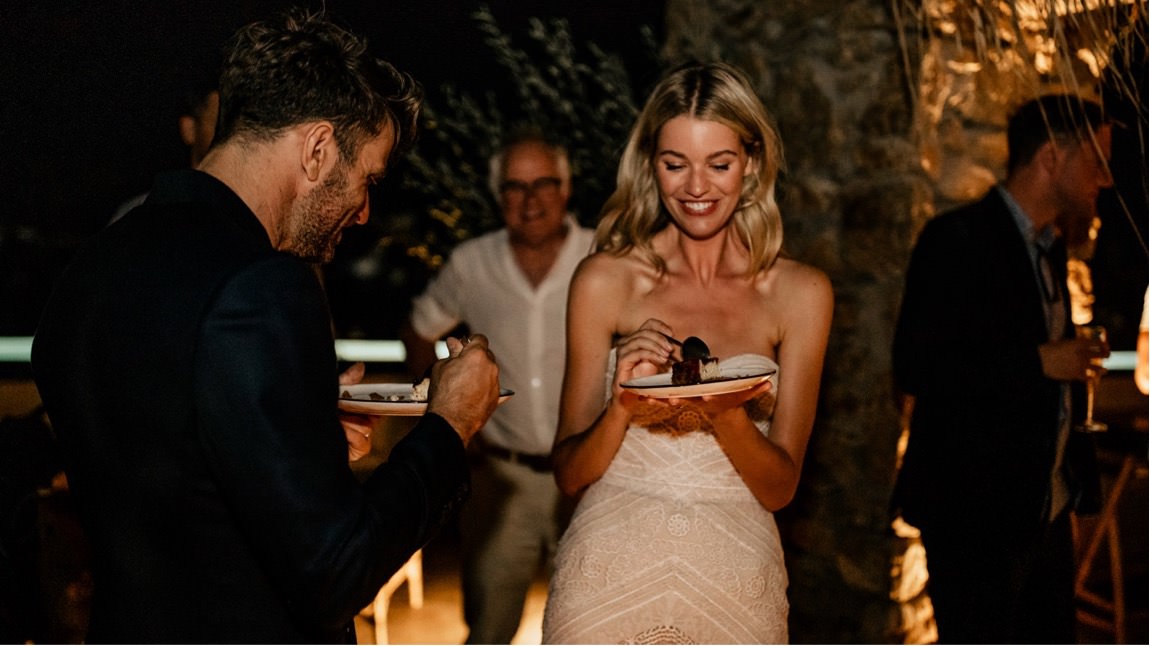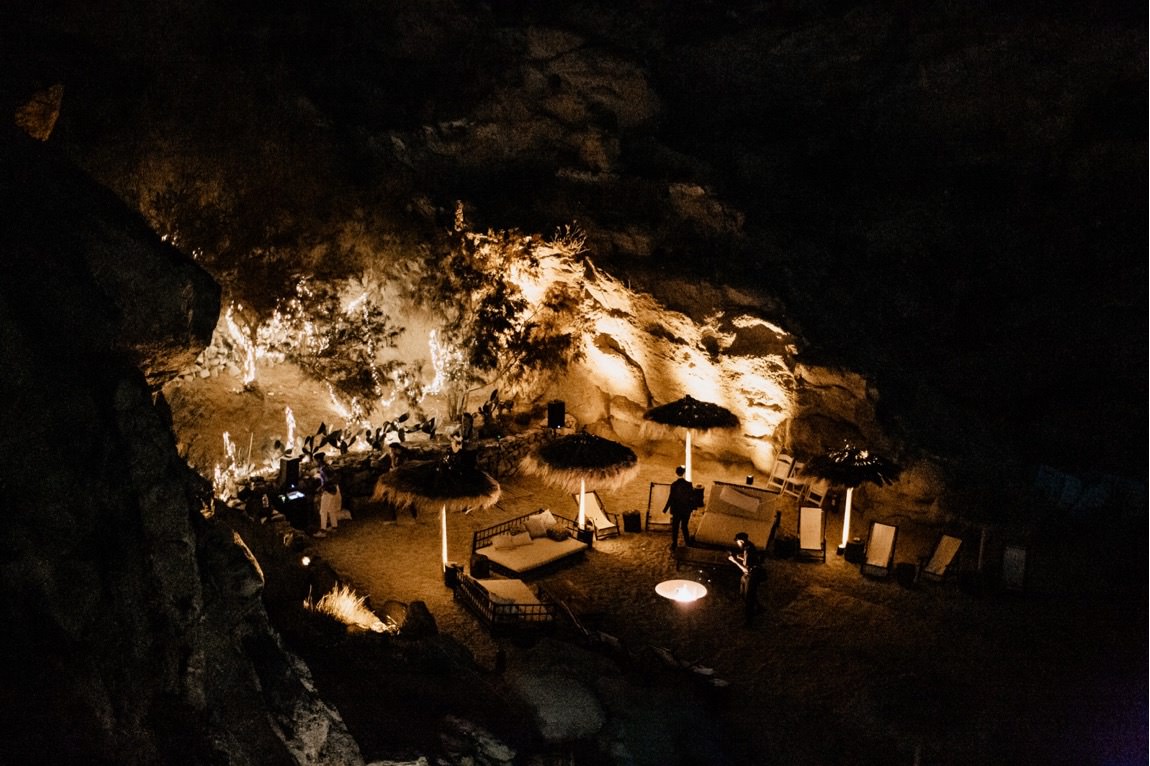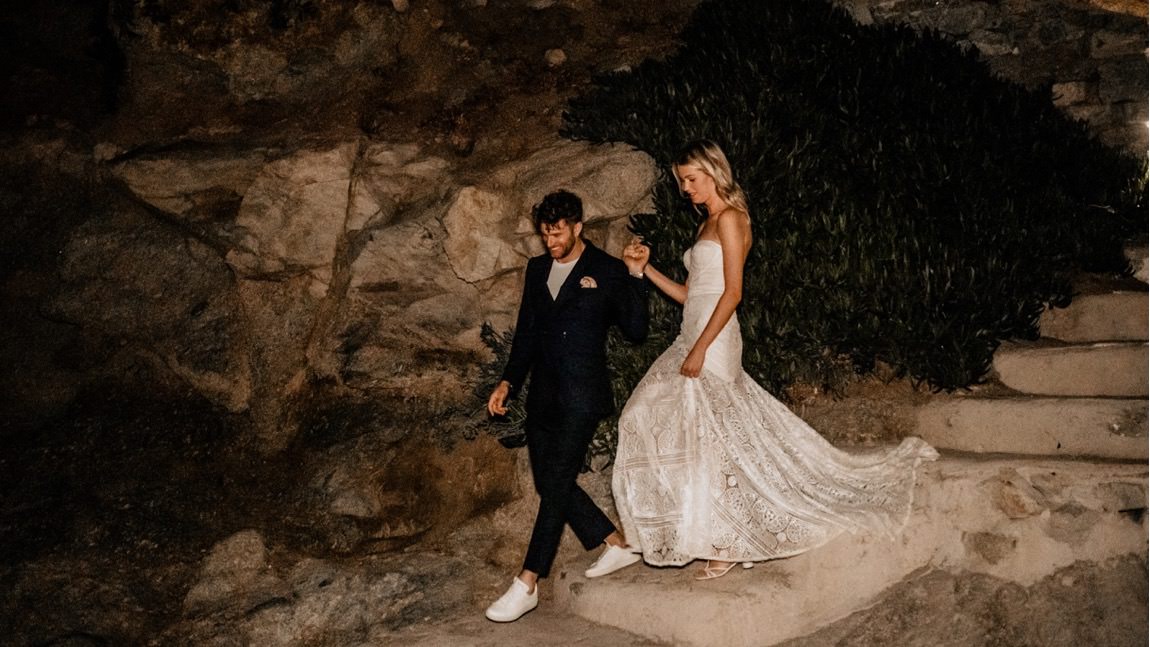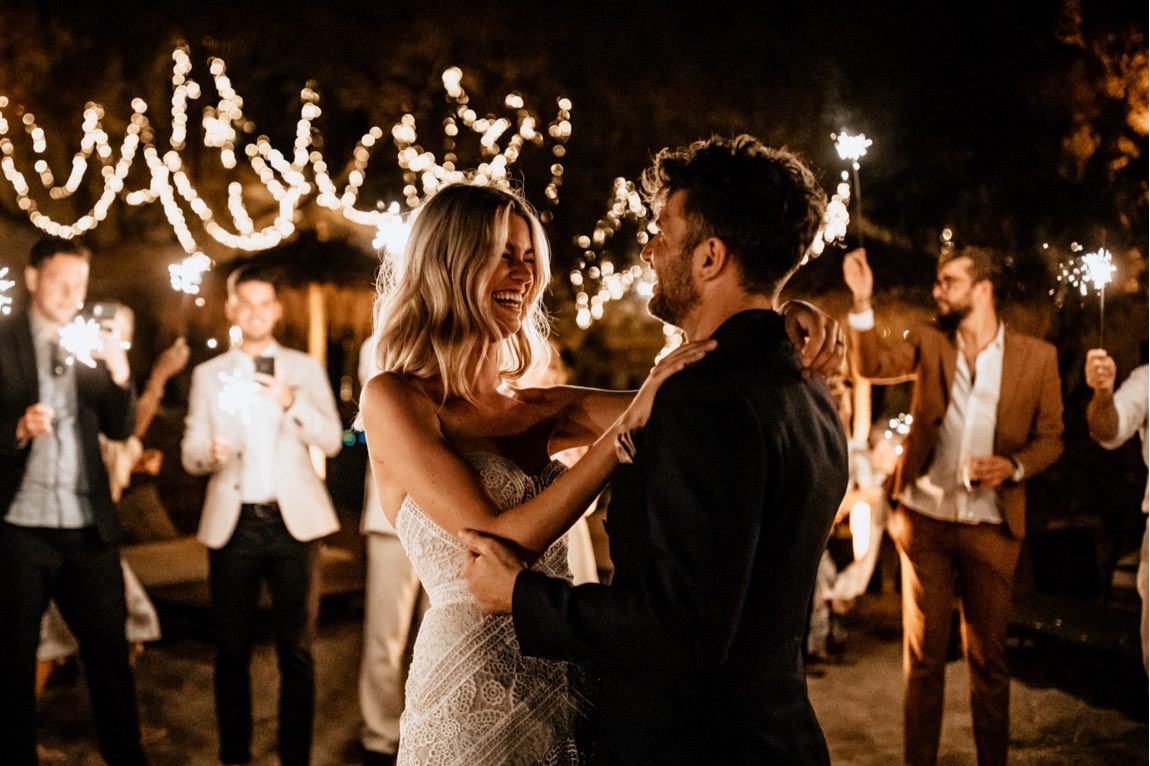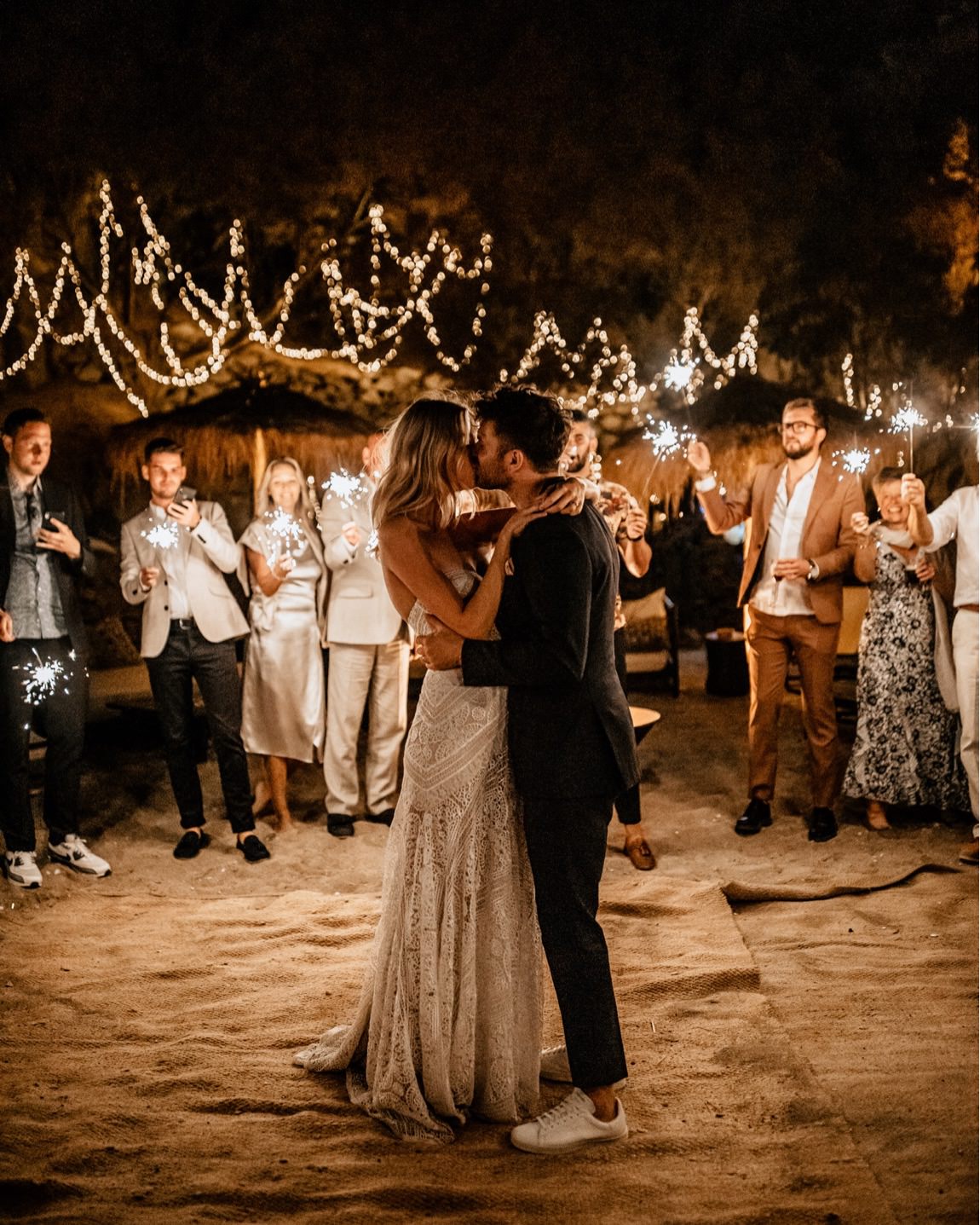 As for the first dance and party we were all heading back to the beach, where the ceremony took place. When we arrived there was already a bonfire at the beach waiting for us. Hannah and Joel had their first dance at the beach followed by fireworks and the party.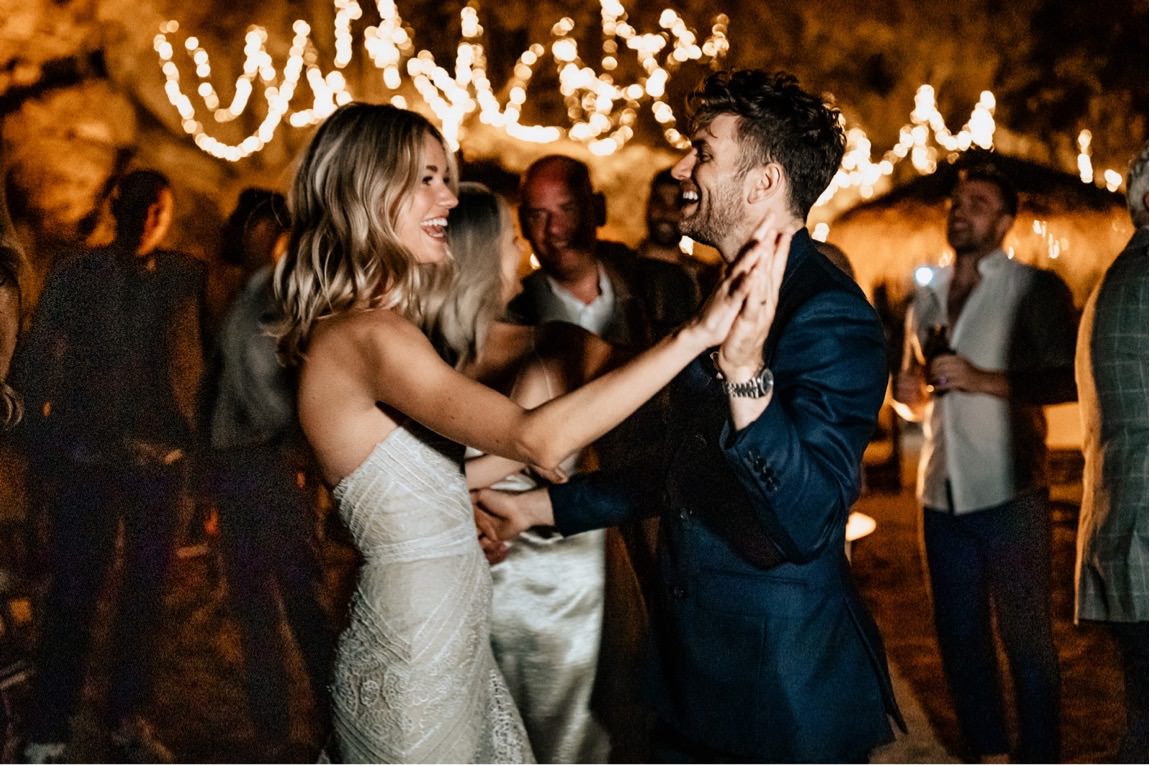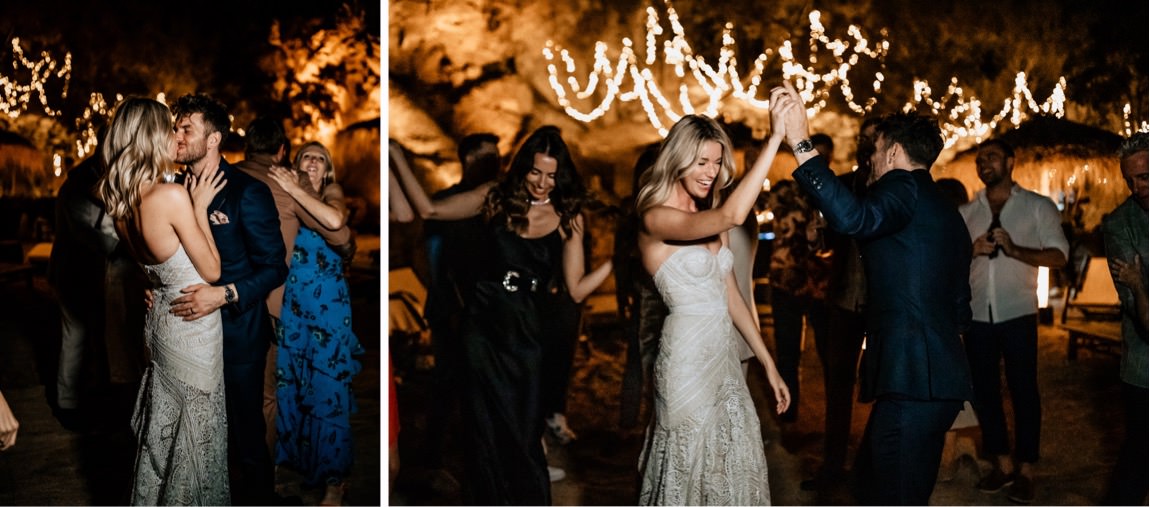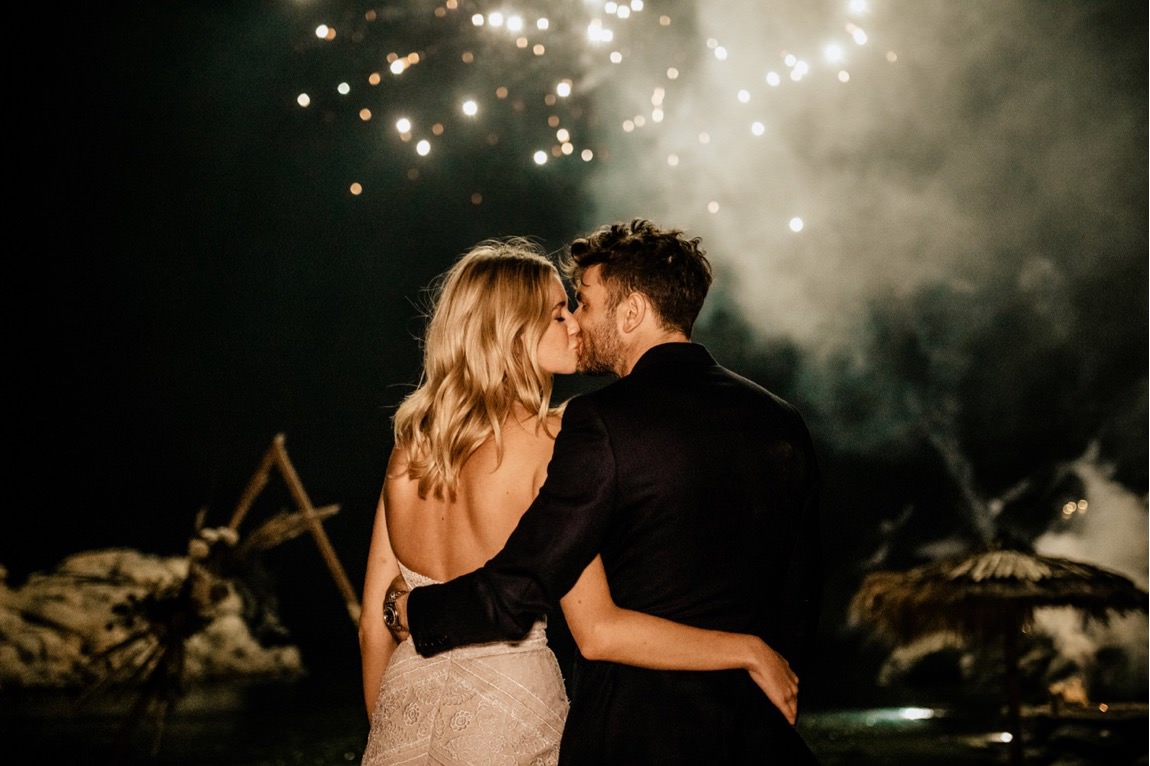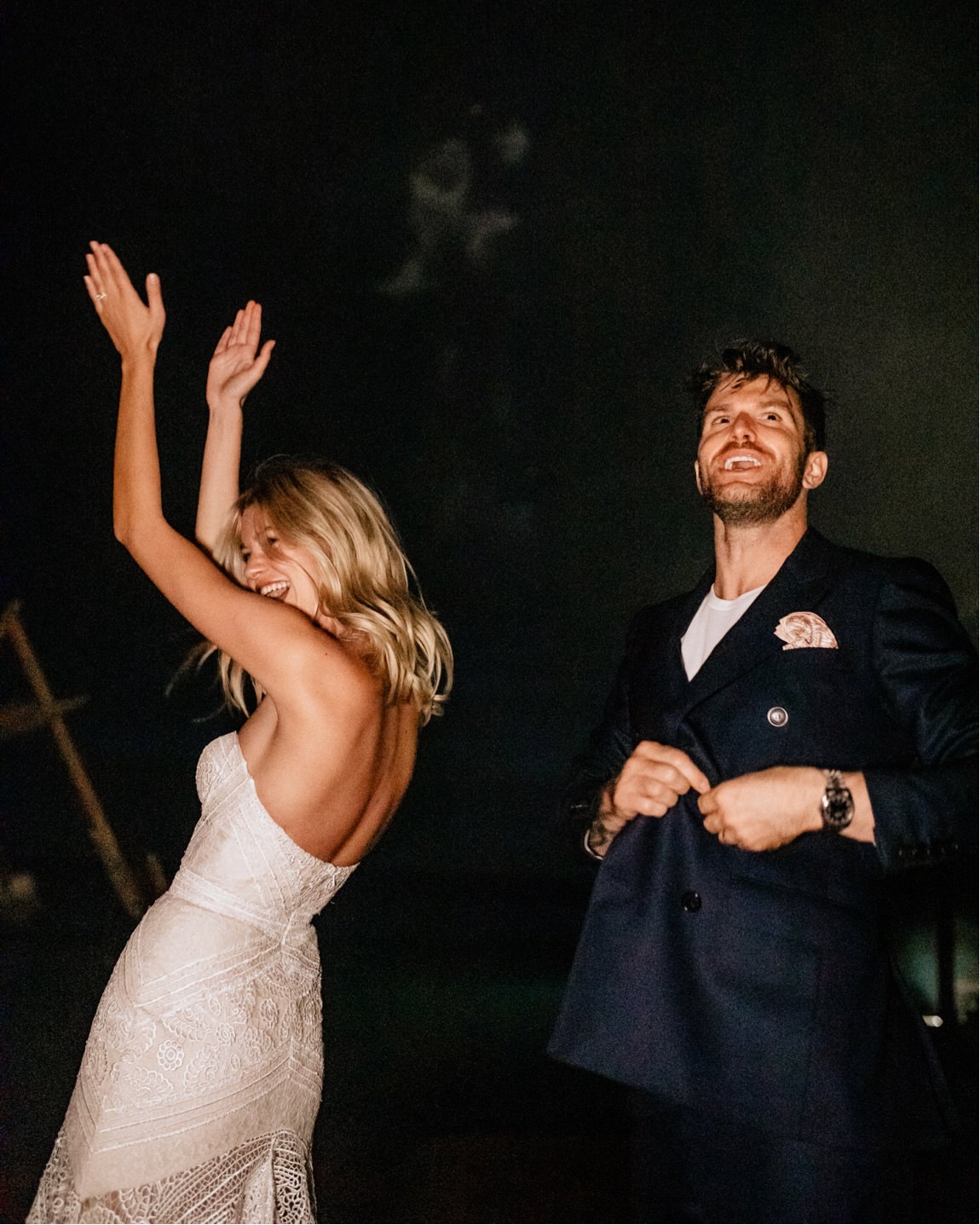 Here you can find the video of Hannah and Joel's intimate wedding on the greek island Mykonos that we've created besides taking photos..
Thanks Hannah and Joel for your trust in our work.. it was a pleasure capturing your intimate wedding in Mykonos on photo and film.
Lots of Love,
Chris and Ruth