Roxanne and Joshua's Santorini Elopement was such a blast!
Guess you guys have heard of Santorini before and maybe you've even had the chance to enjoy Santorini! For those of you who don't know it yet – it's one of the most picturesque greek islands and definitely worth to travel! Few years back, when we just started to photograph our first weddings  in Germany we were sitting in a beautiful small greek restaurant in our hometown. There was a commercial about Santorini running on the flatscreen on repeat. It was just stunning and we still remember us staring at the screen like.. is this even real? This looks like the perfect place to hang out and enjoy life! We should photograph a wedding there one day! It seemed like a dream and it also felt like one when we just touched down on this tiny island, last May.. 
We felt in love with Santorini from the first second.. And so did our sweet couple Roxanne and Joshua! It was here, that these Beauties wanted to start the rest of their lives together! With the help of Tie the Knot Santorini, they made it happen! Roxanne shares with us: We wanted to celebrate us in our favorite way with our Santorini Elopement: exploring somewhere new, hand in hand. Having a cozy, yet breathtaking spot for our vows + dinner was the cherry on top of an already unforgettable day.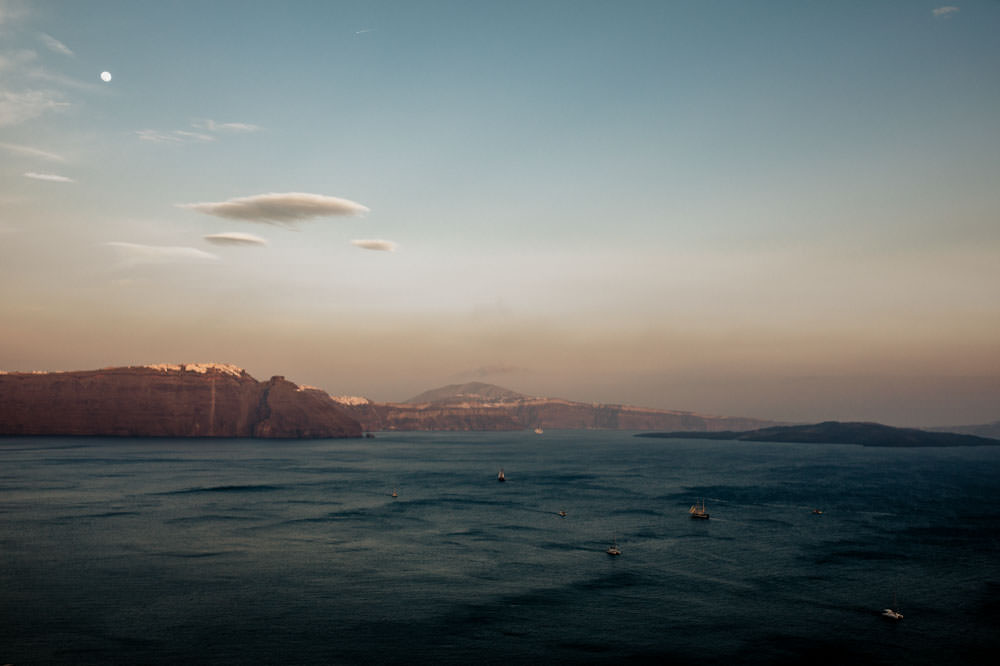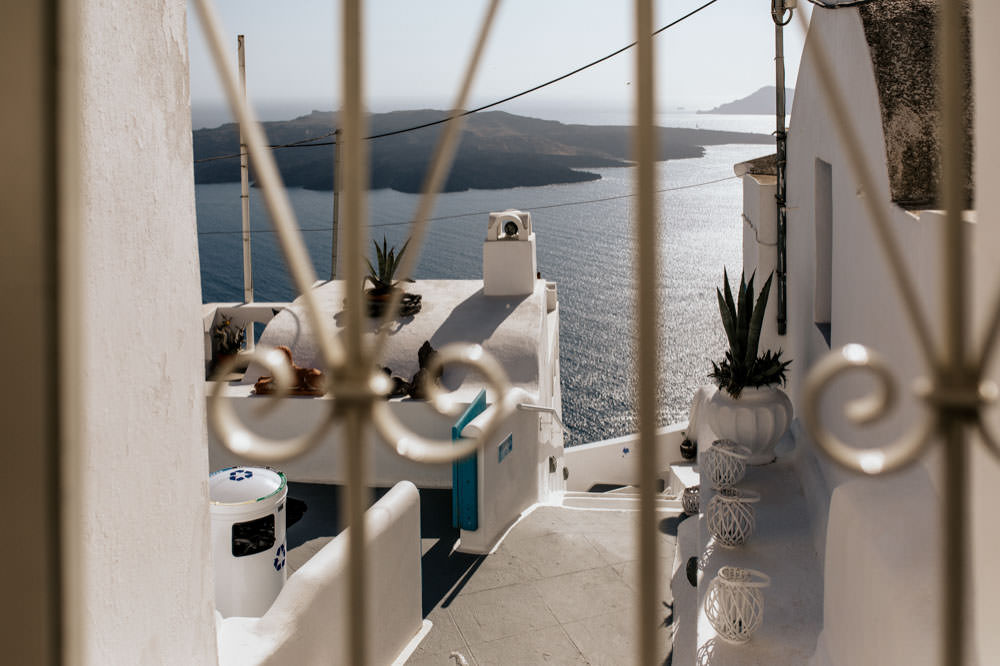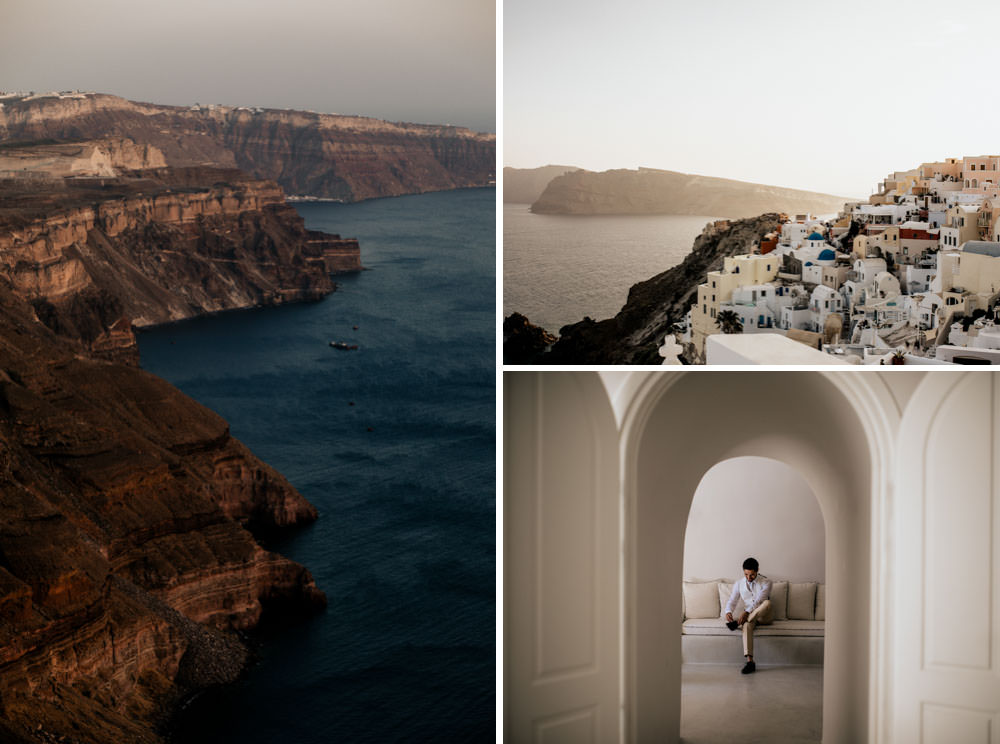 We are loving Joshua's cheeky F**K YEAH pin he added to his suit! Grooms if you aren't feeling a boutonnière or cufflinks this is a great idea for a small detail!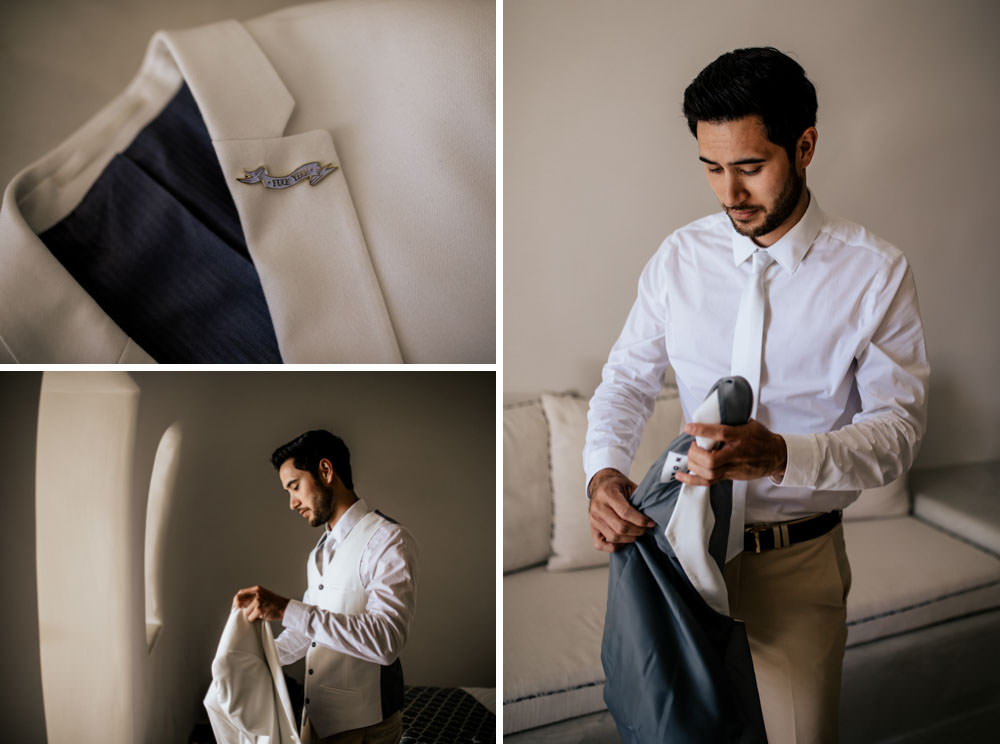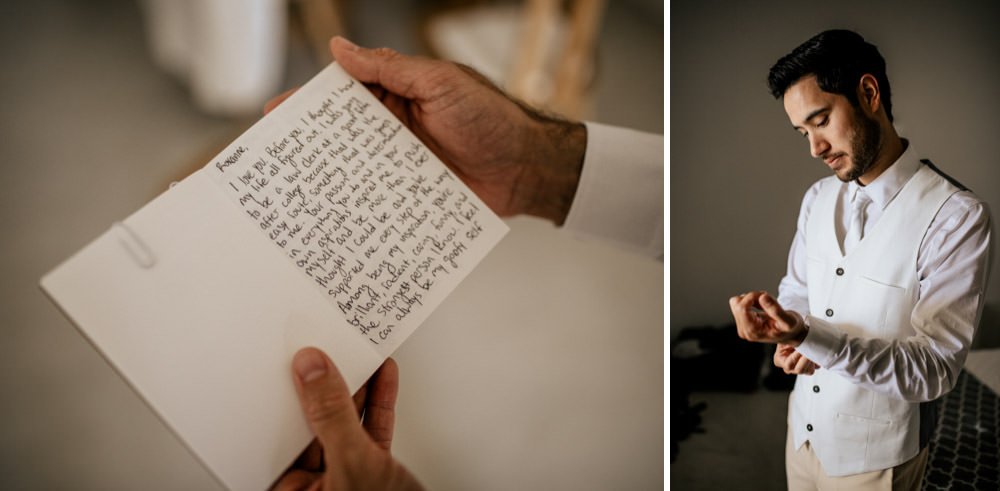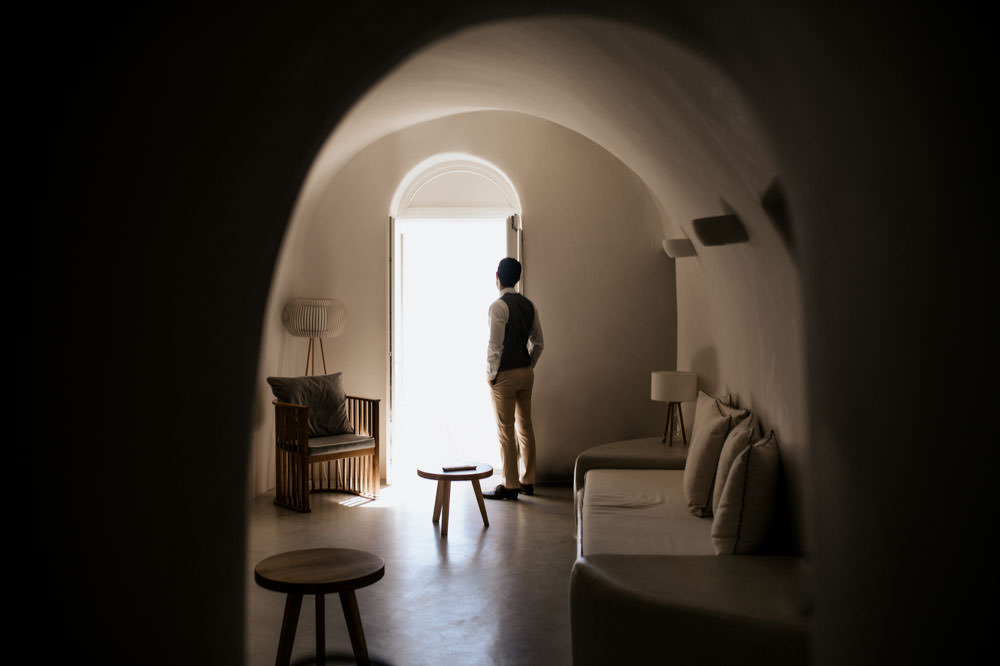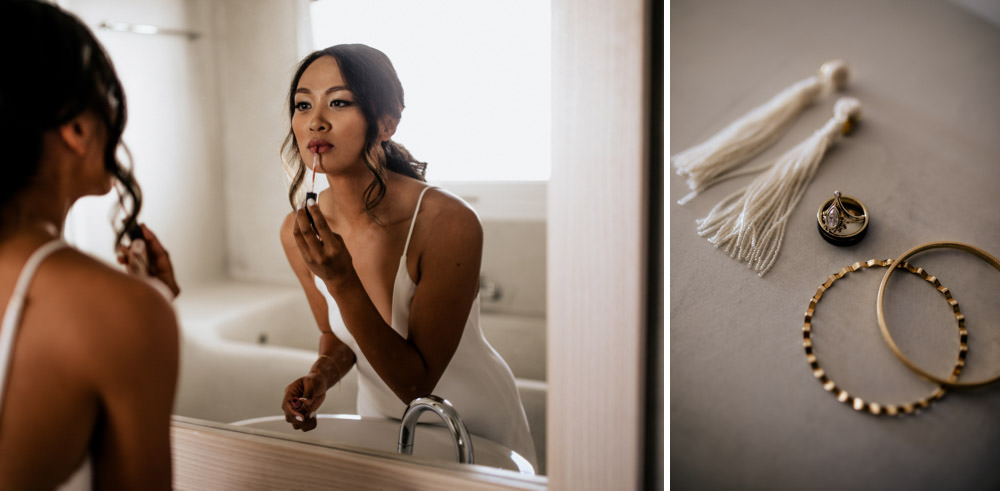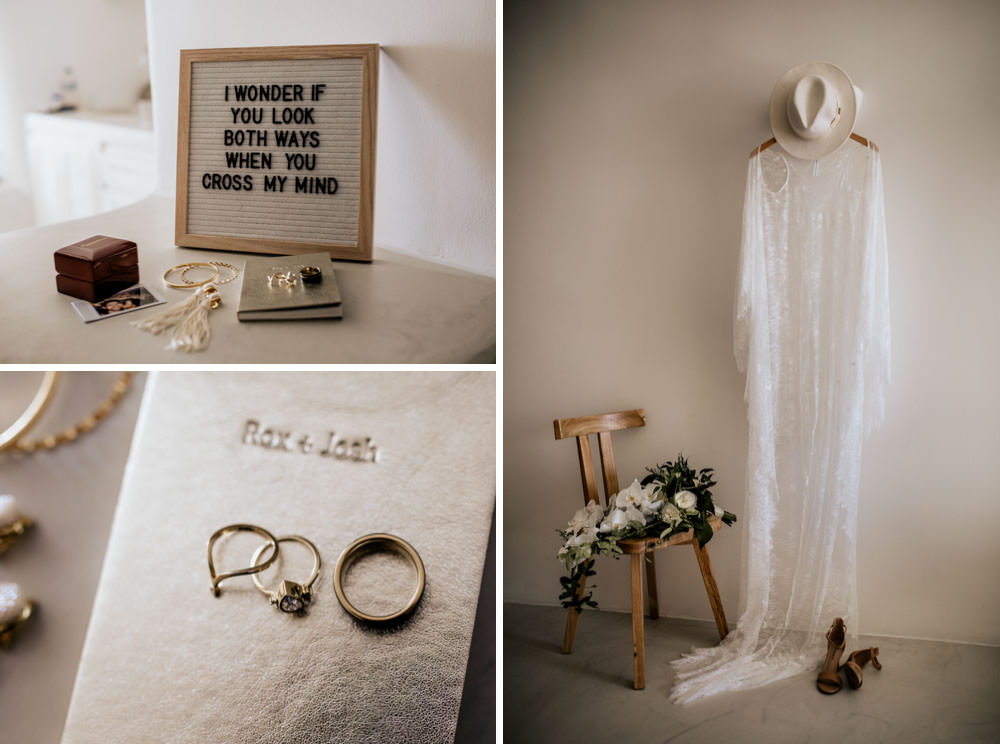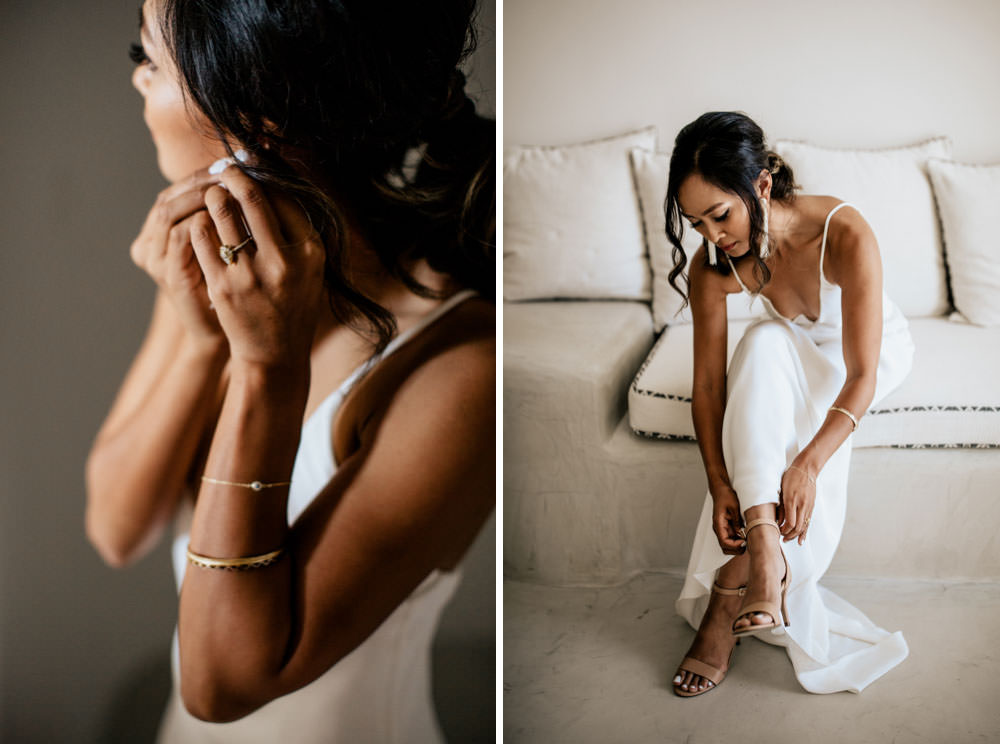 Rox and Josh had two airbnb flats which were connected in the middle.. Means they've had lots of space for the getting ready but also for the whole celebration!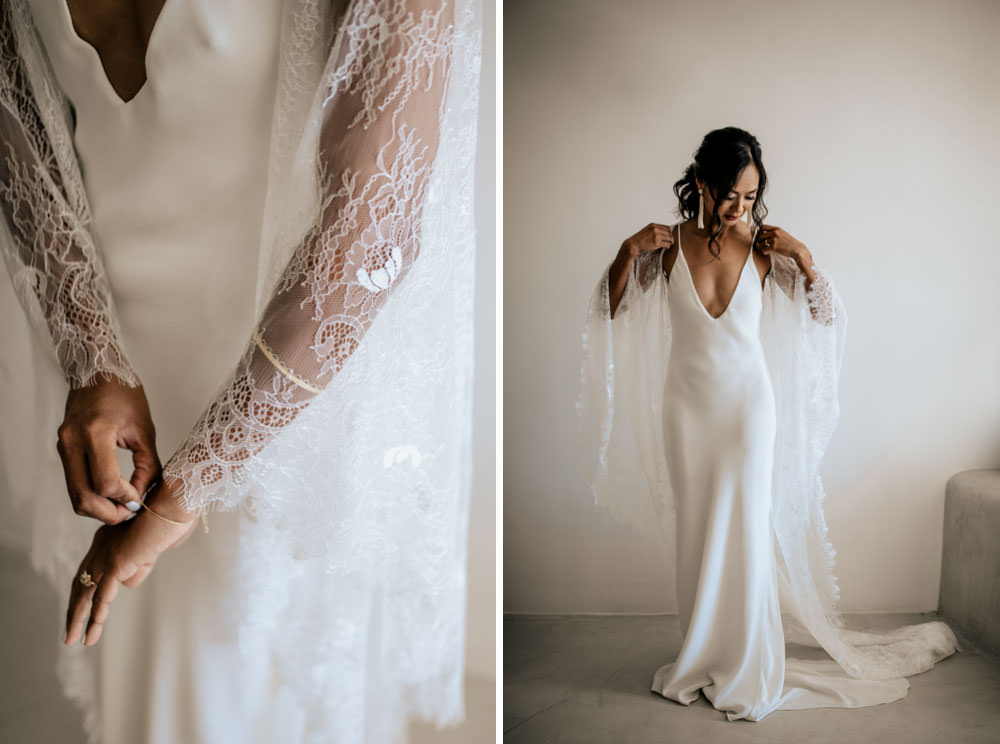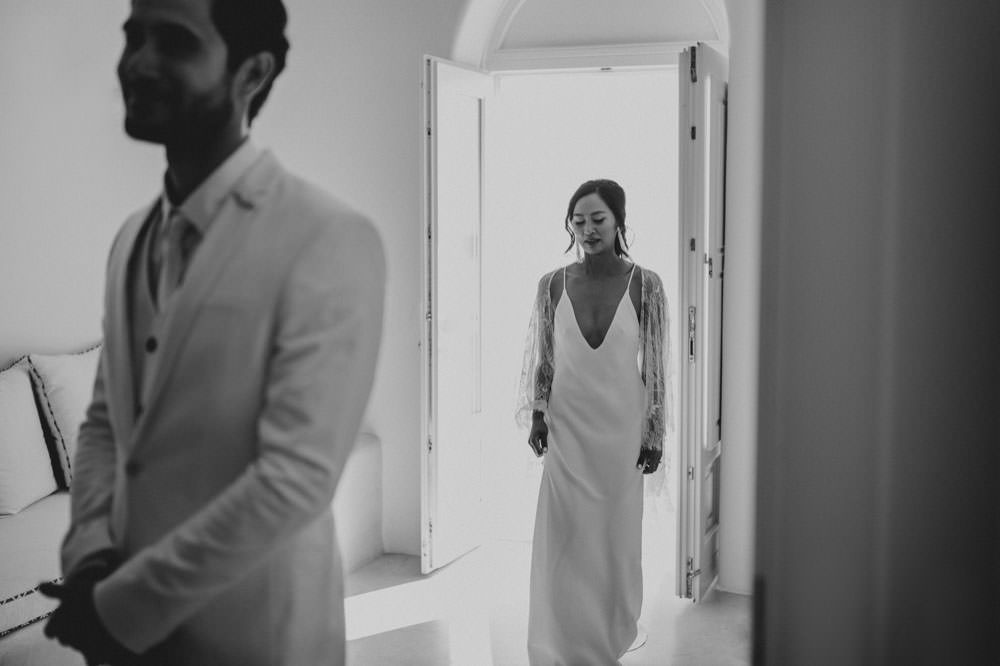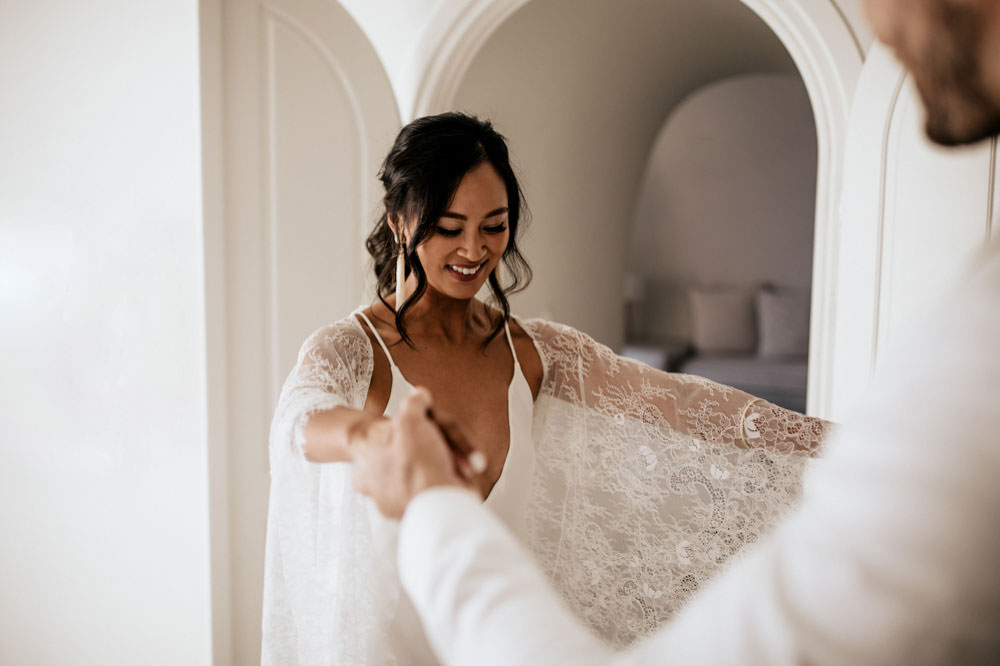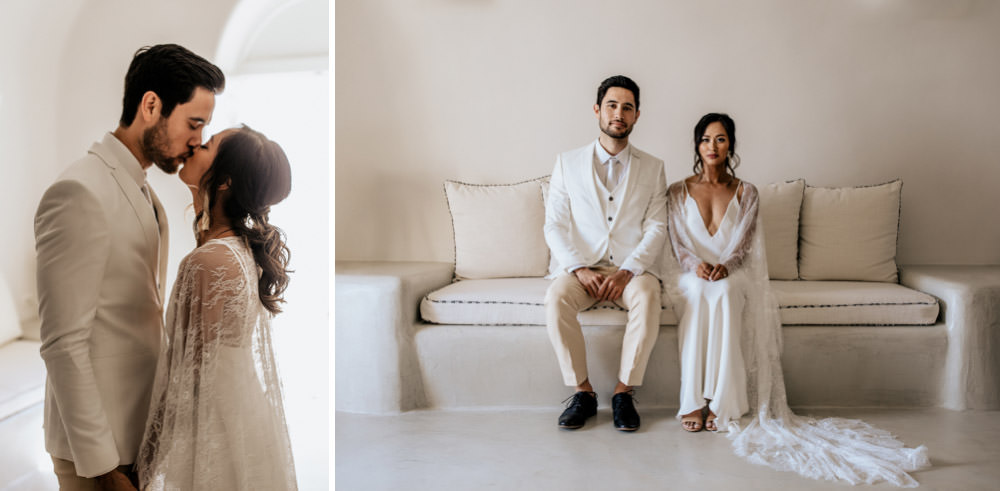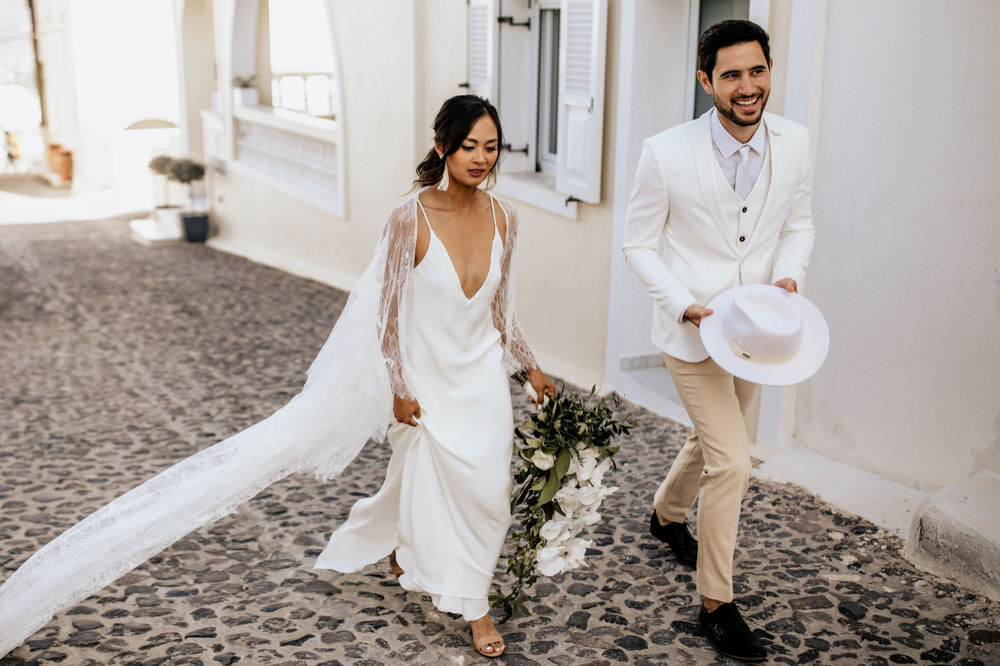 After their first look we went outside to stroll through the narrow streets and to soak up the special flair of the city! That's when we've met all the cute donkeys! We did some few portraits but we planned the main part of the shoot during golden hour as the light and temperature is much nicer then!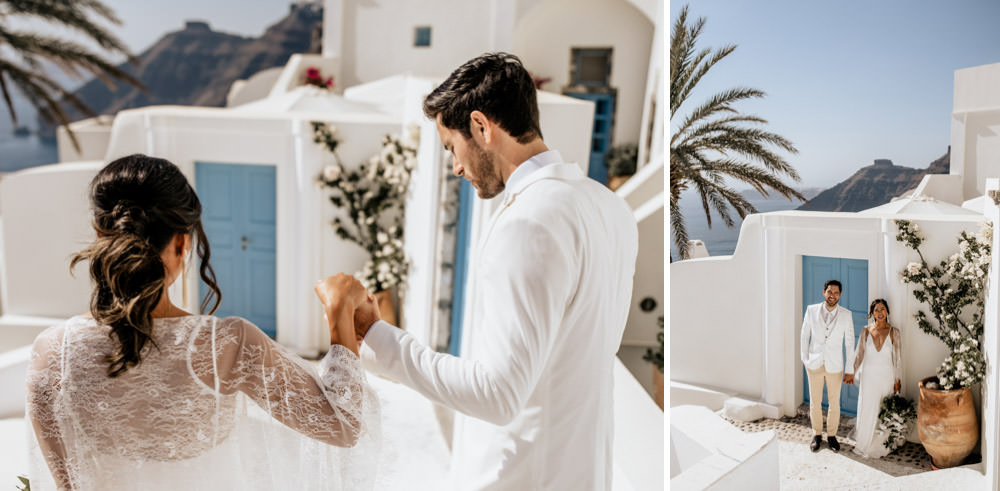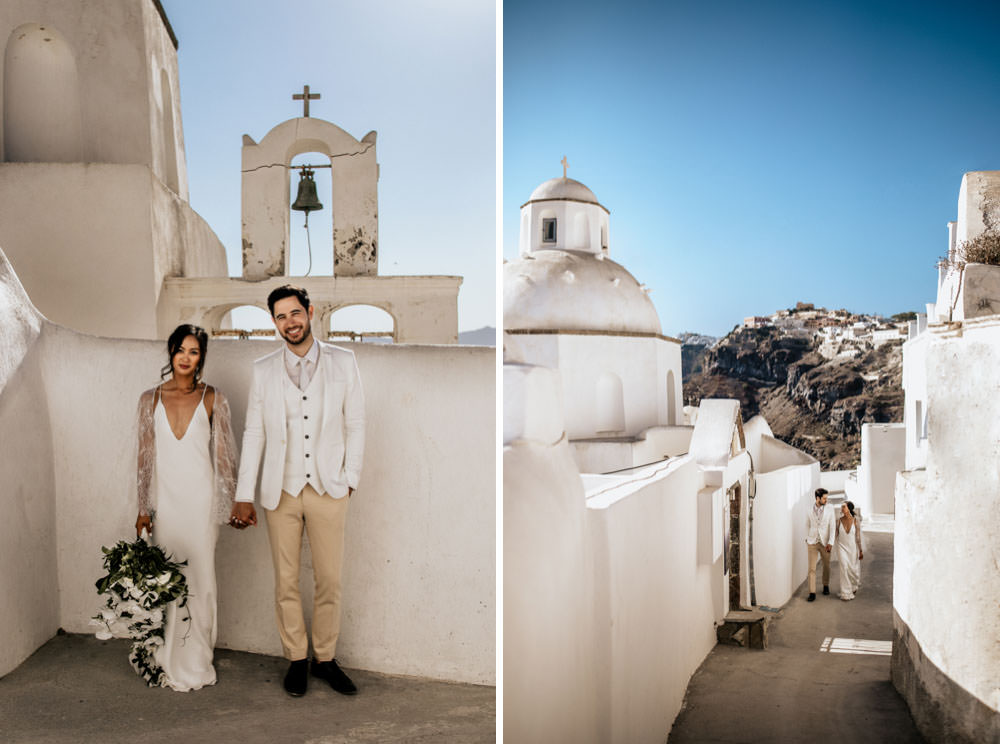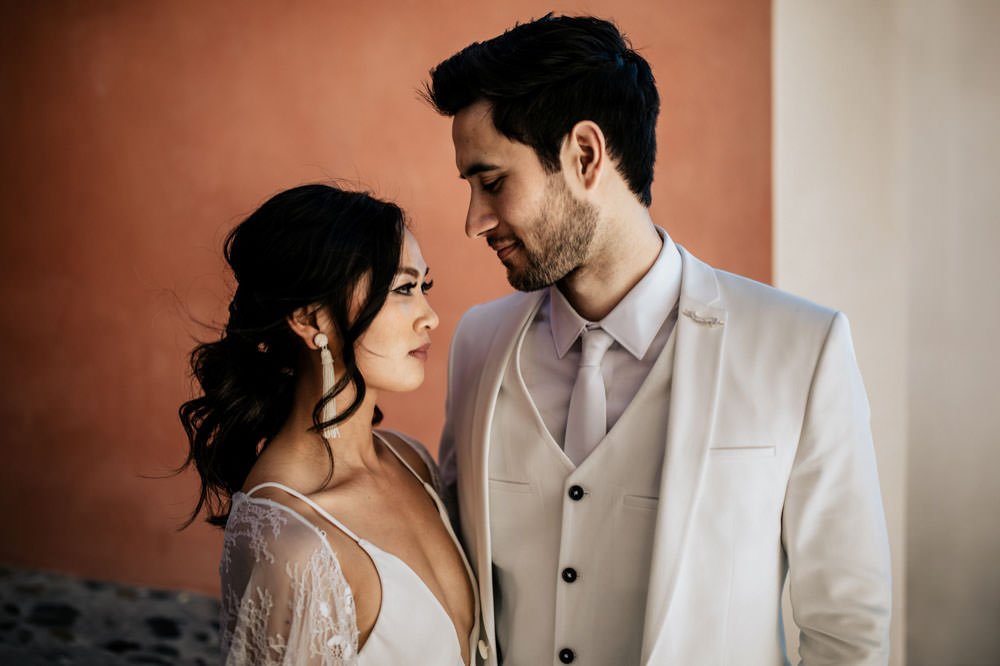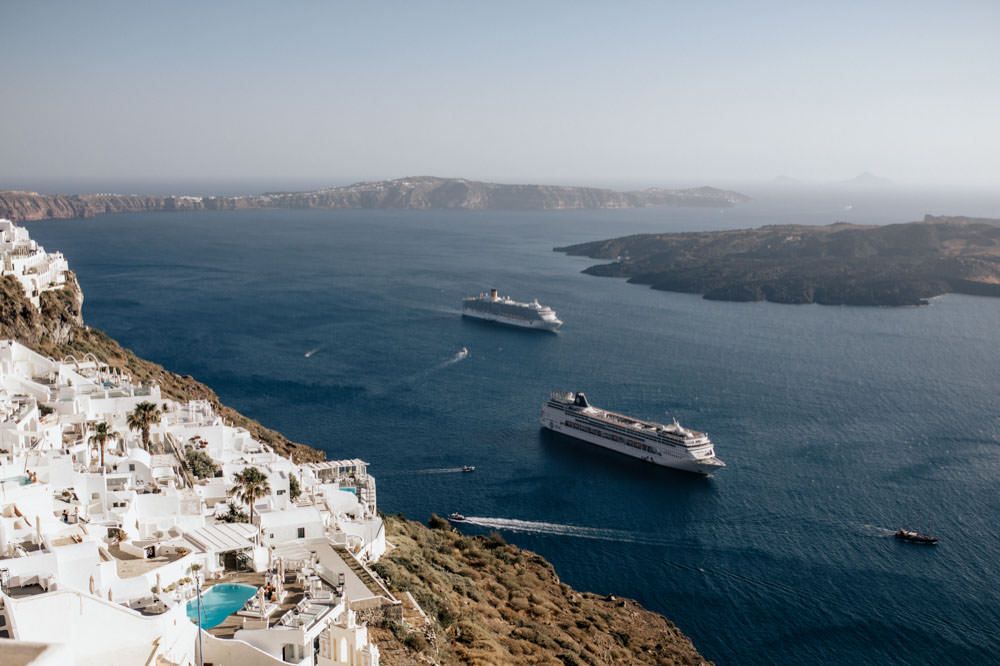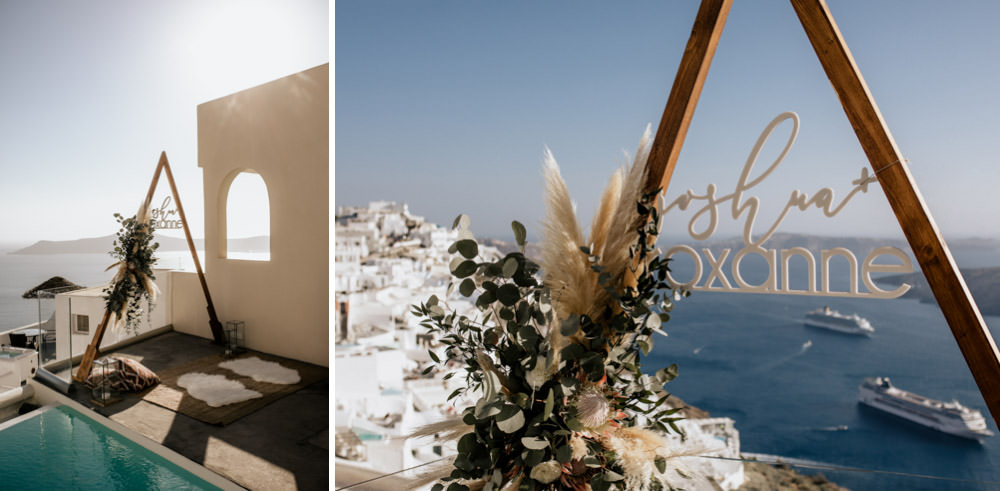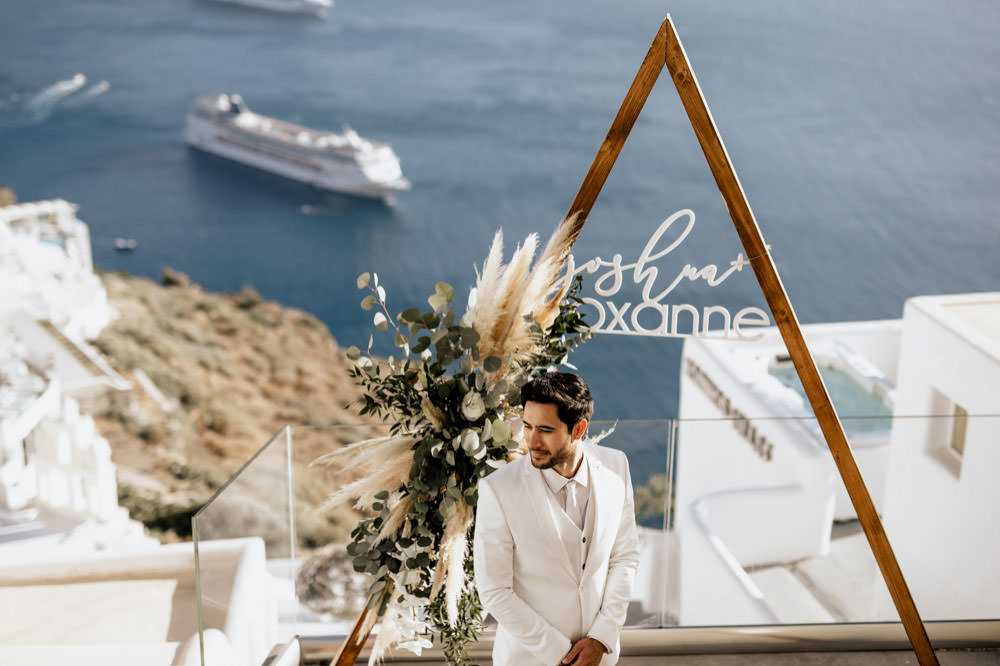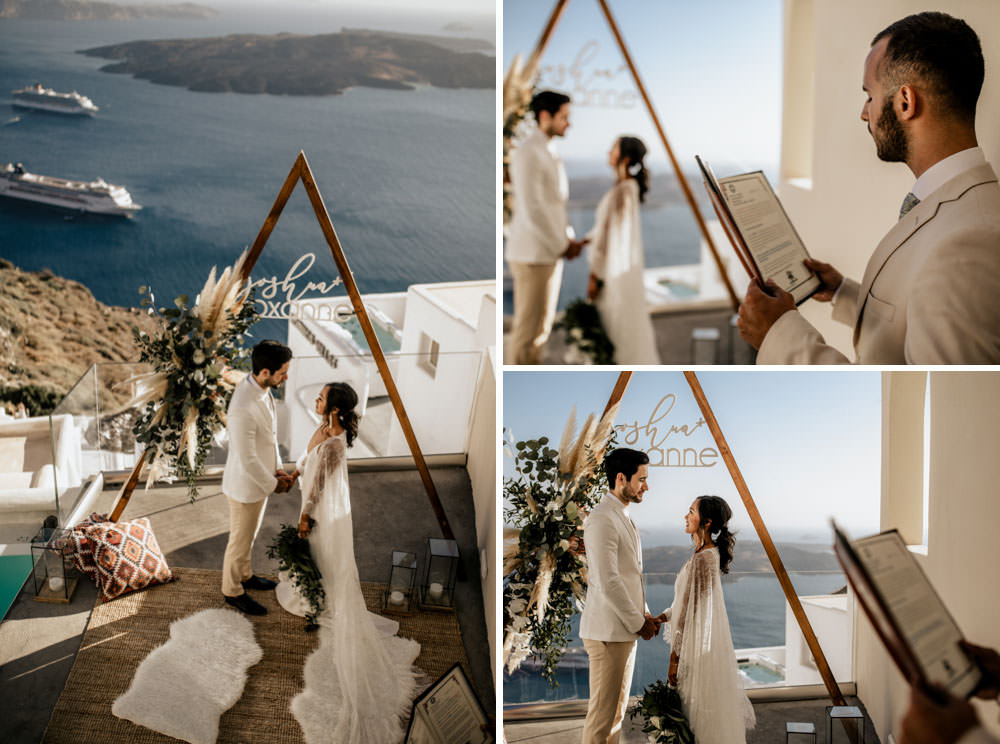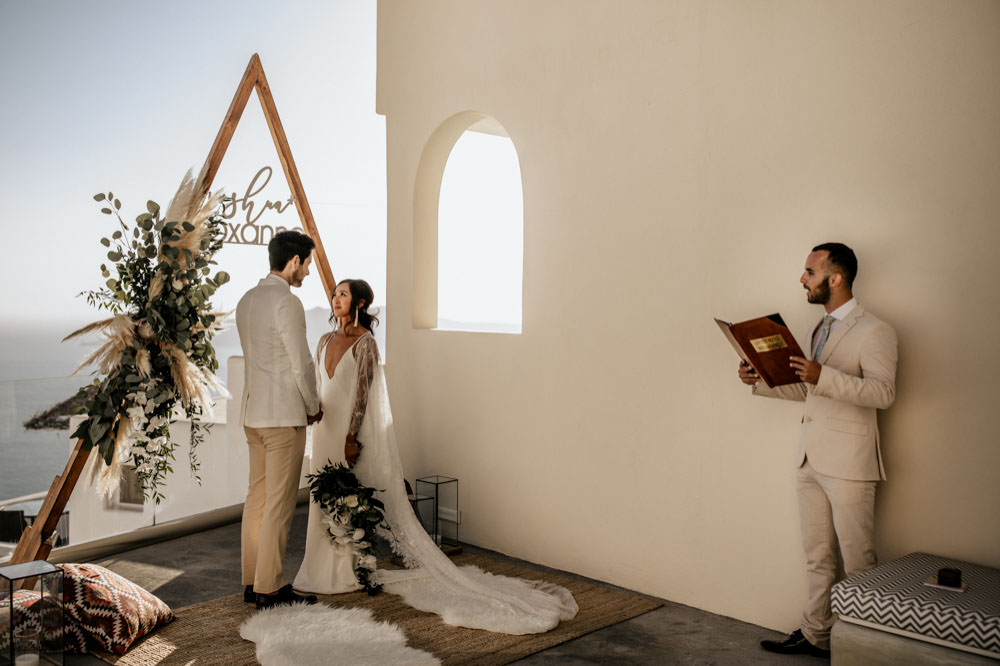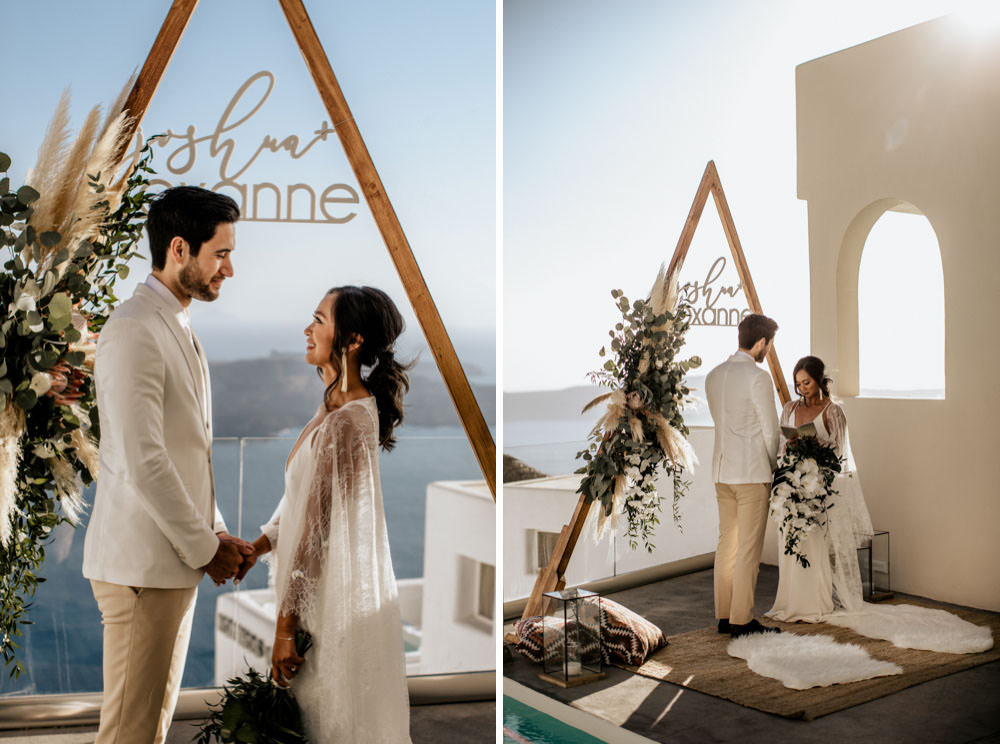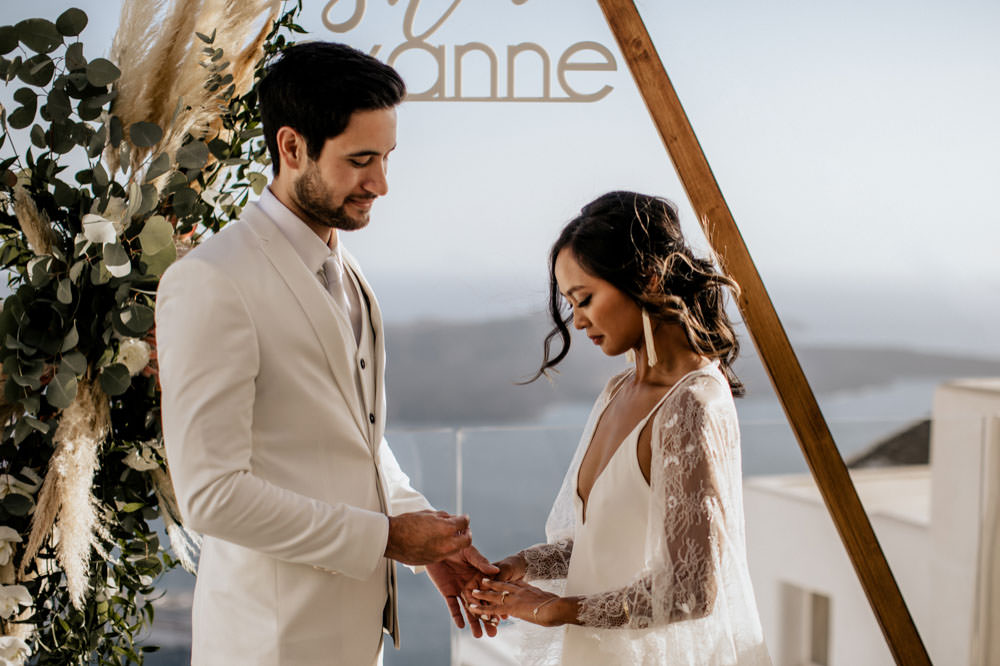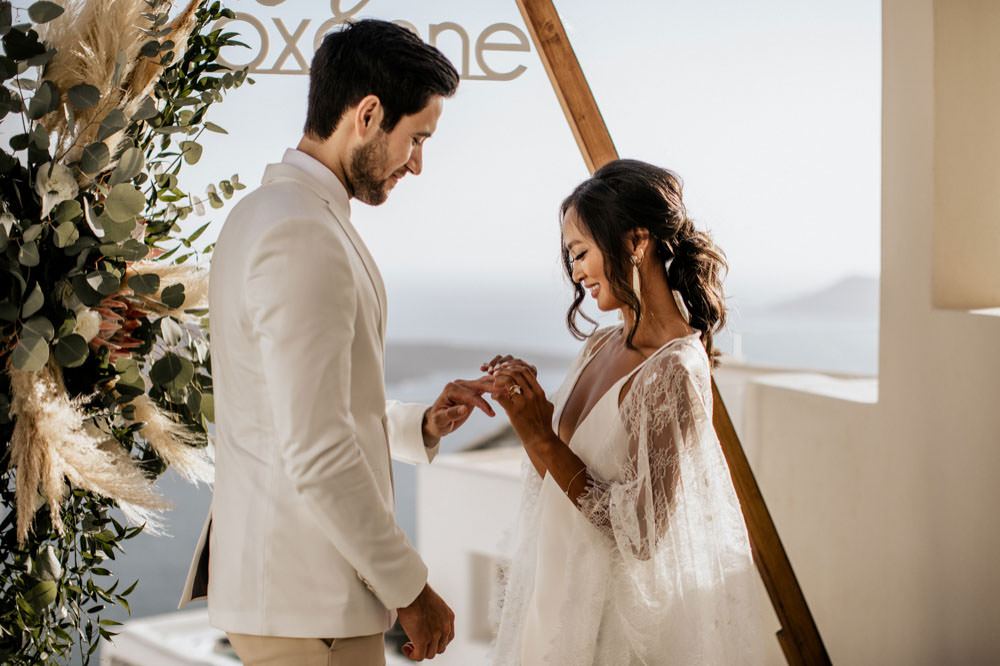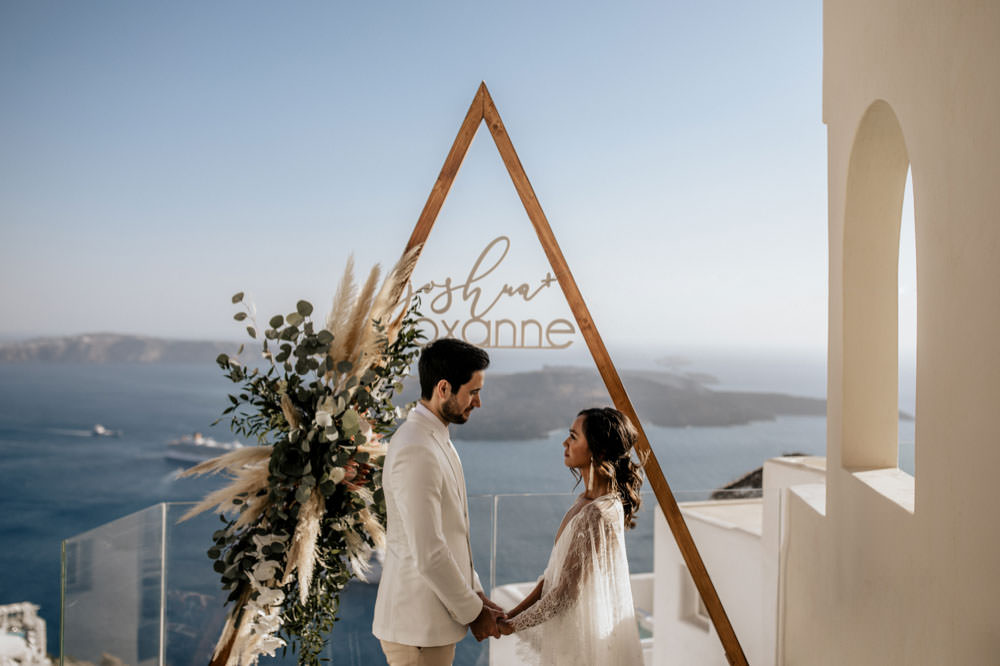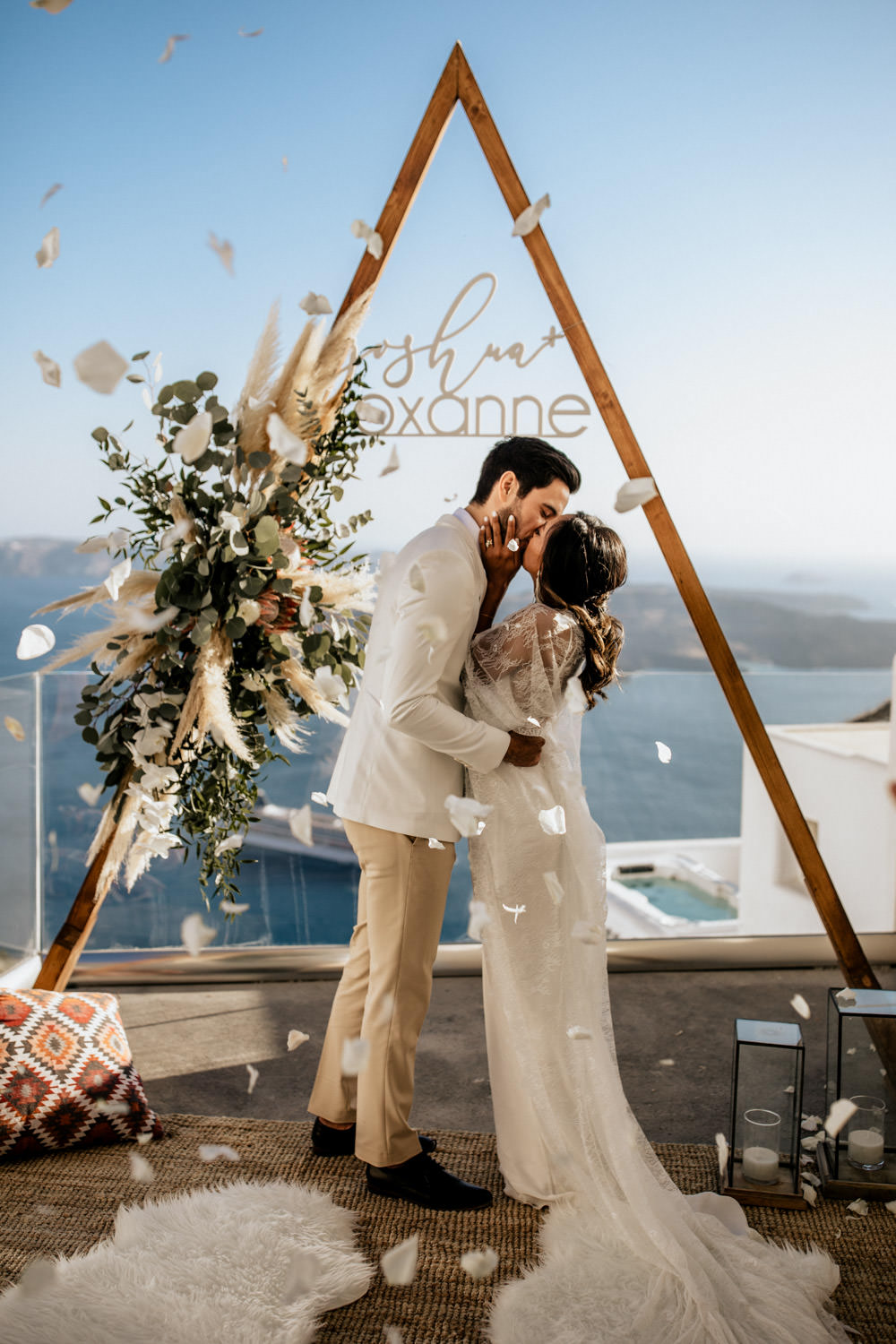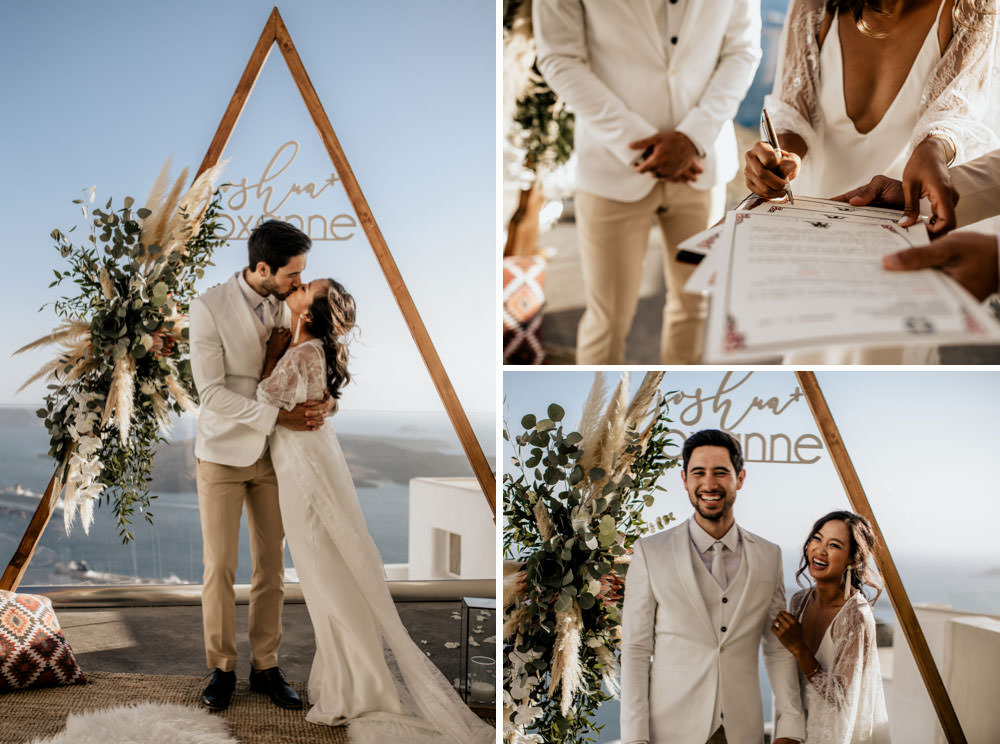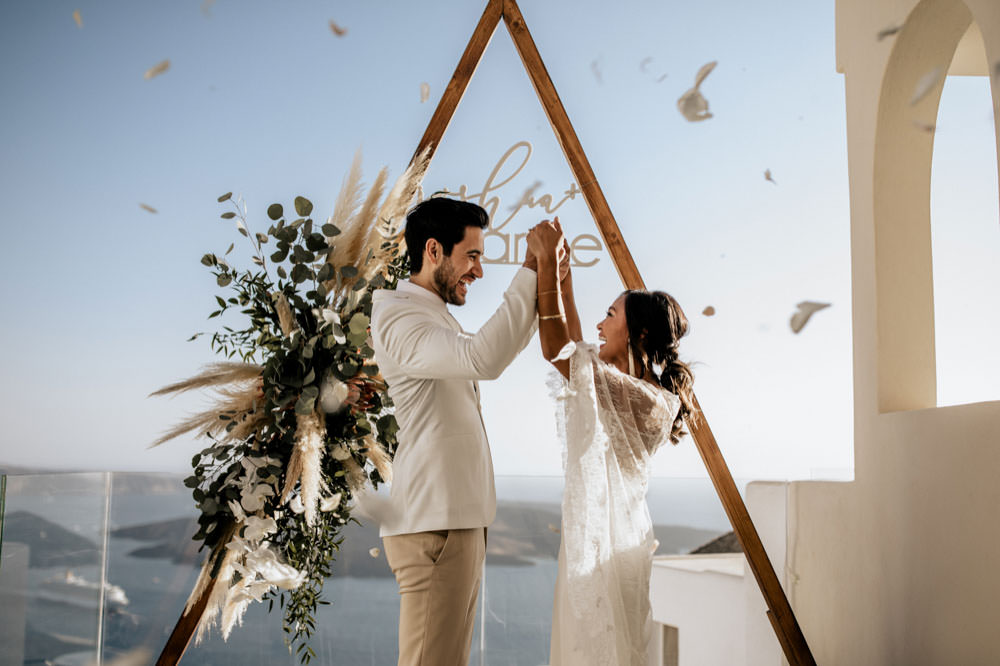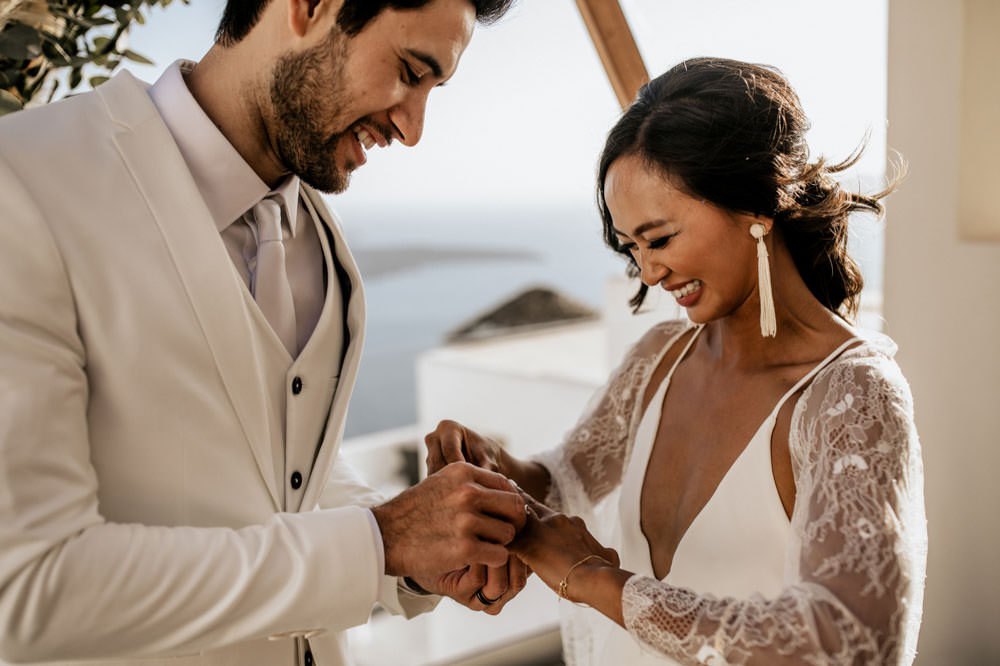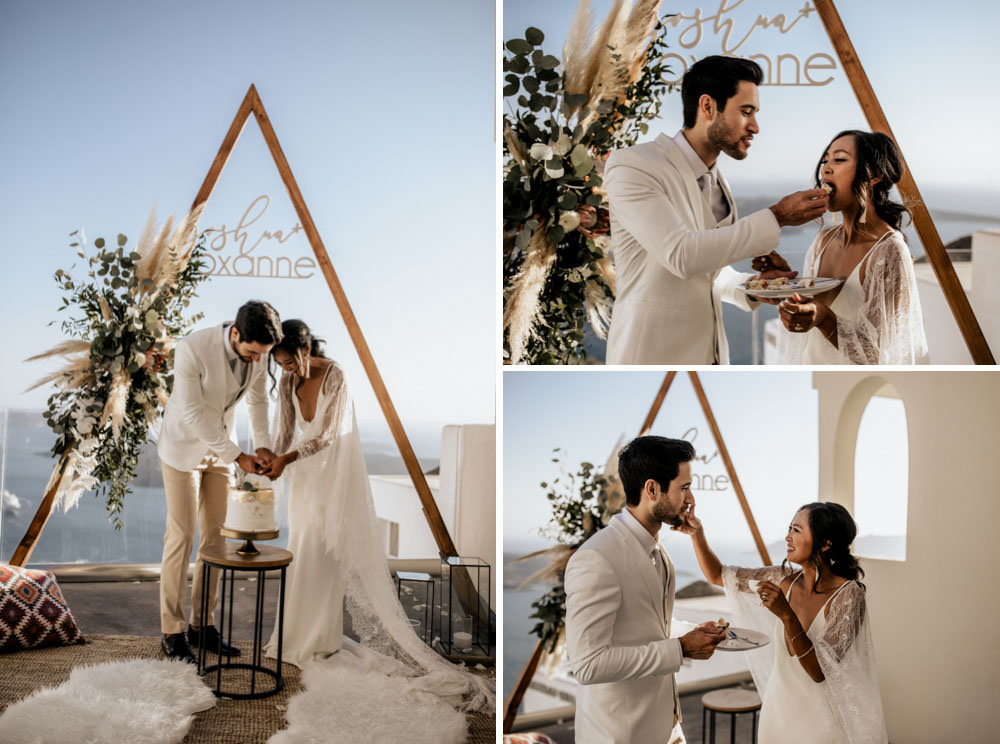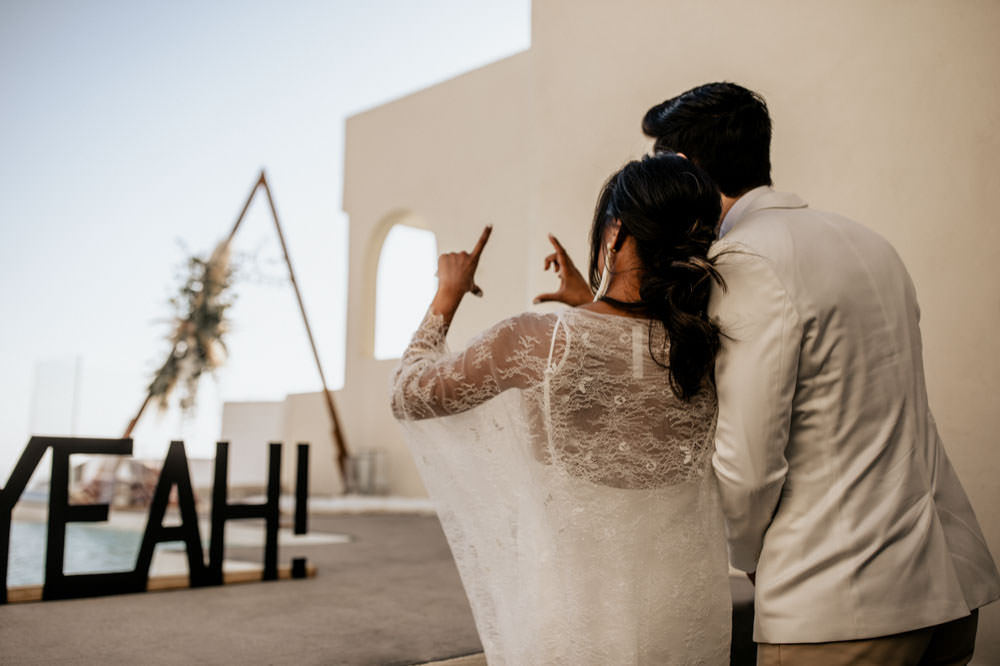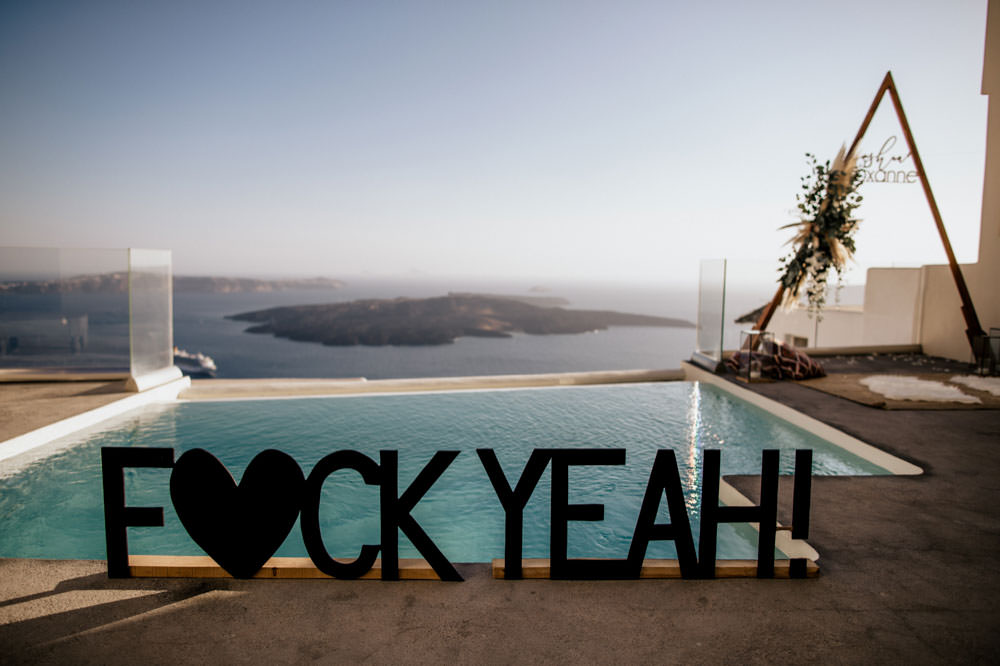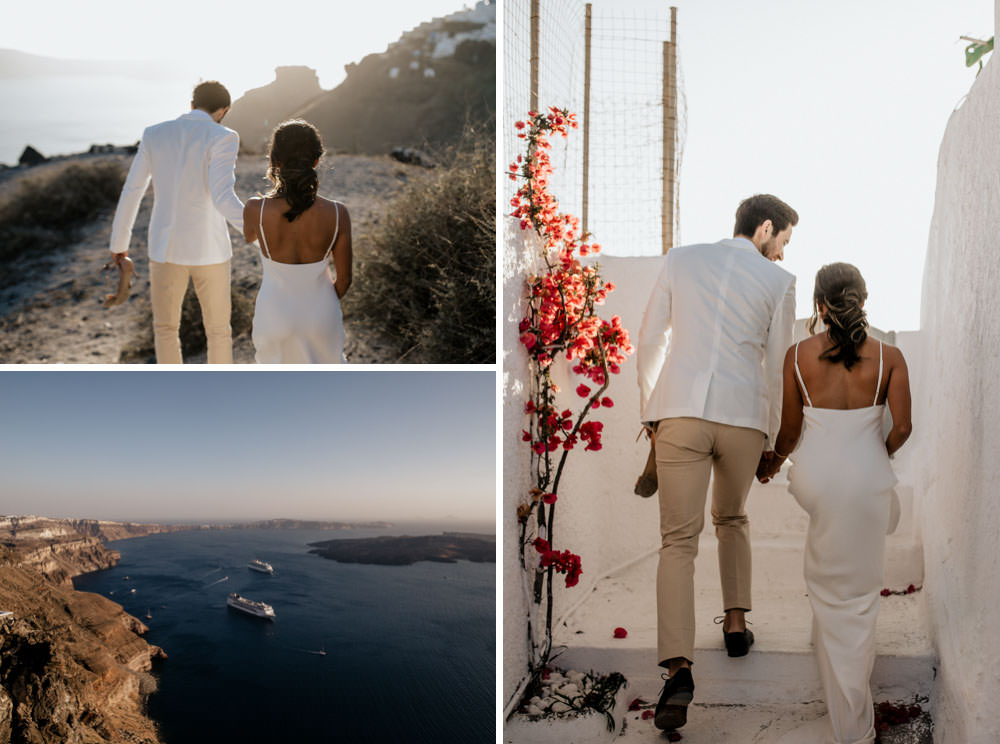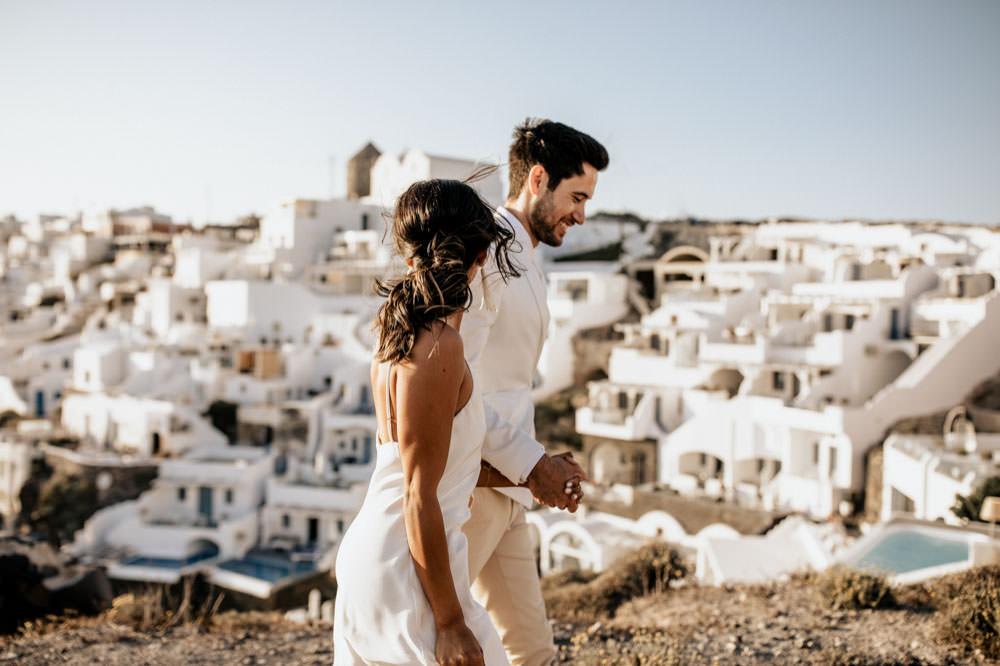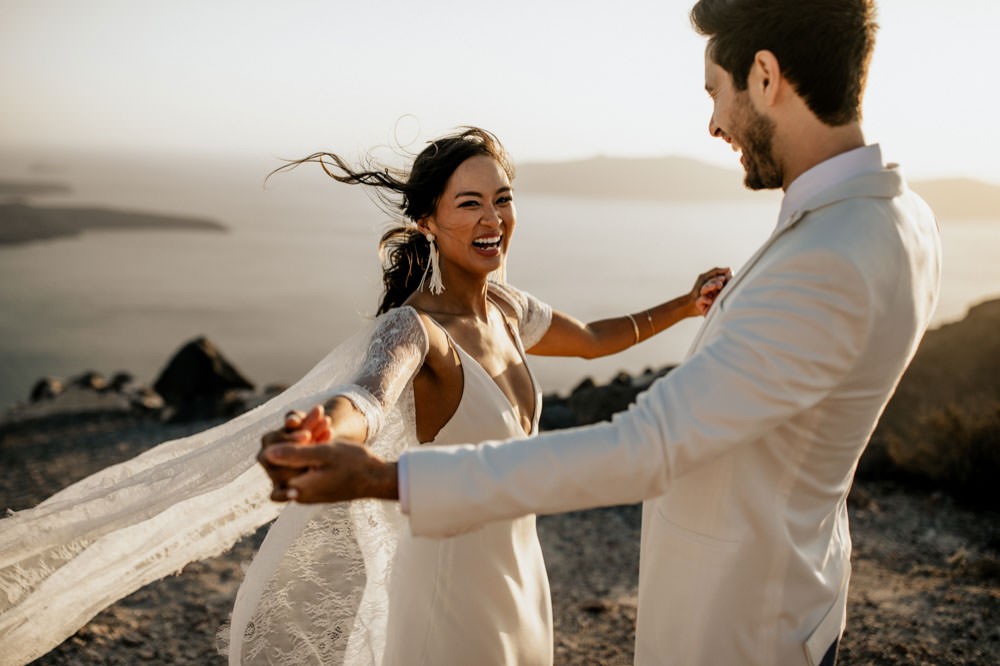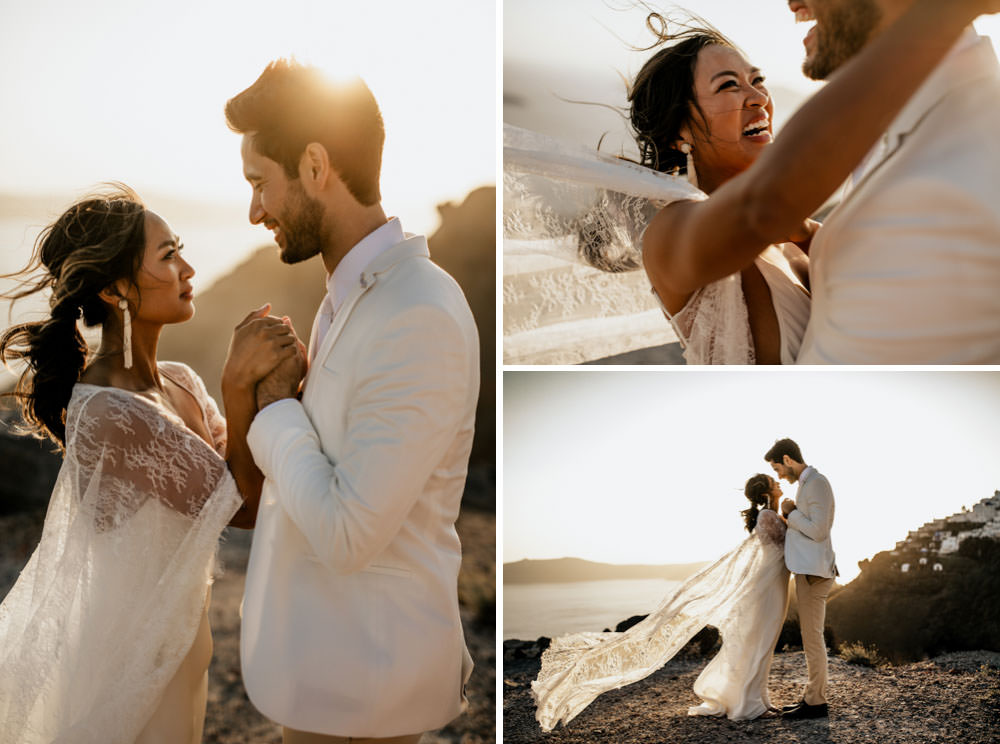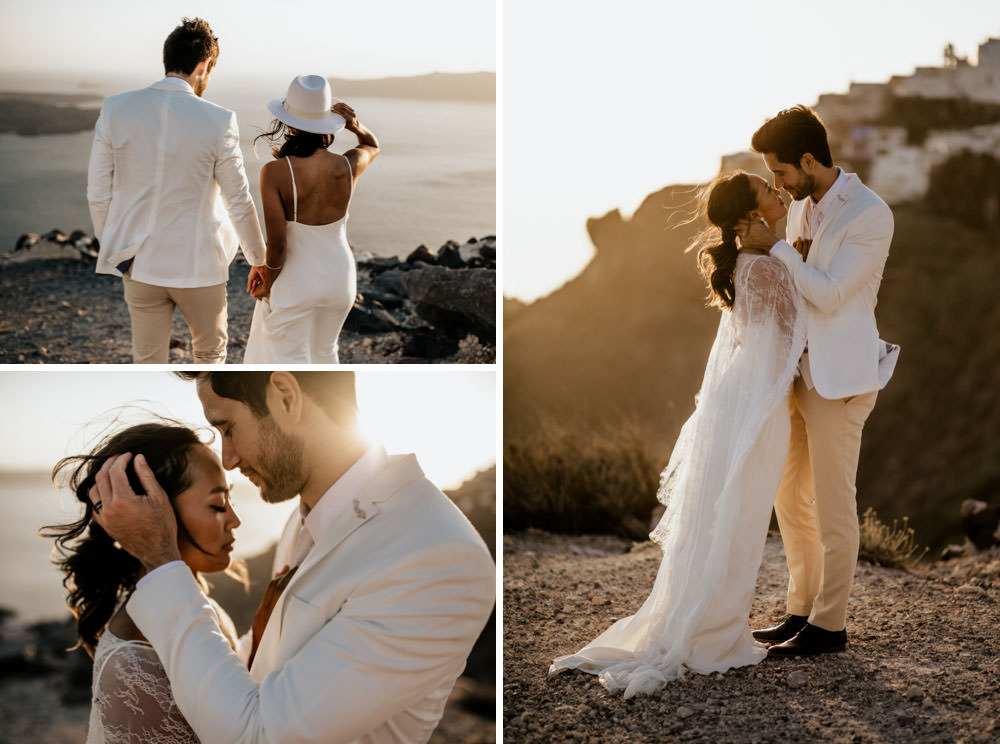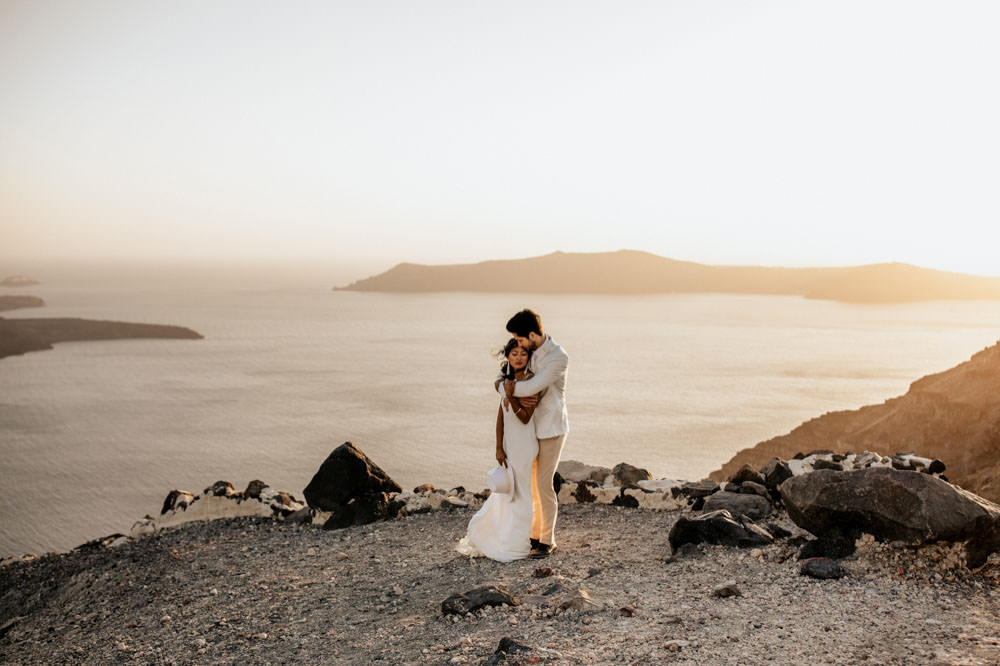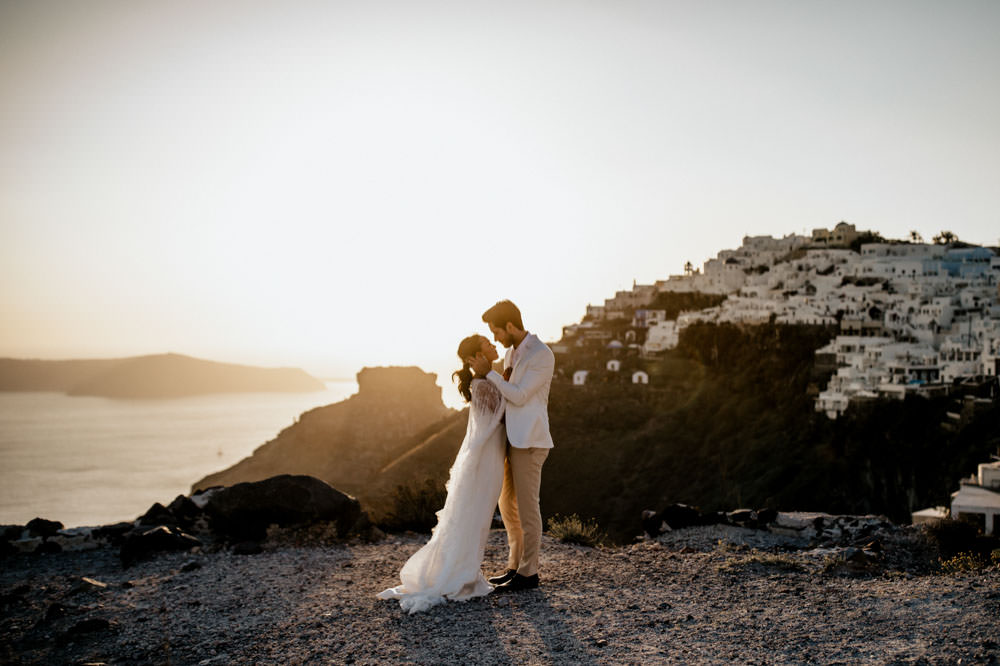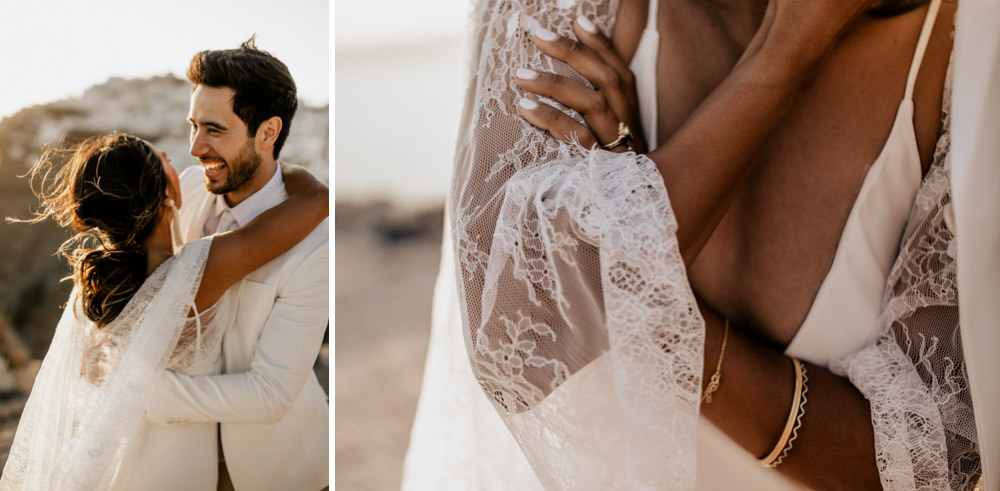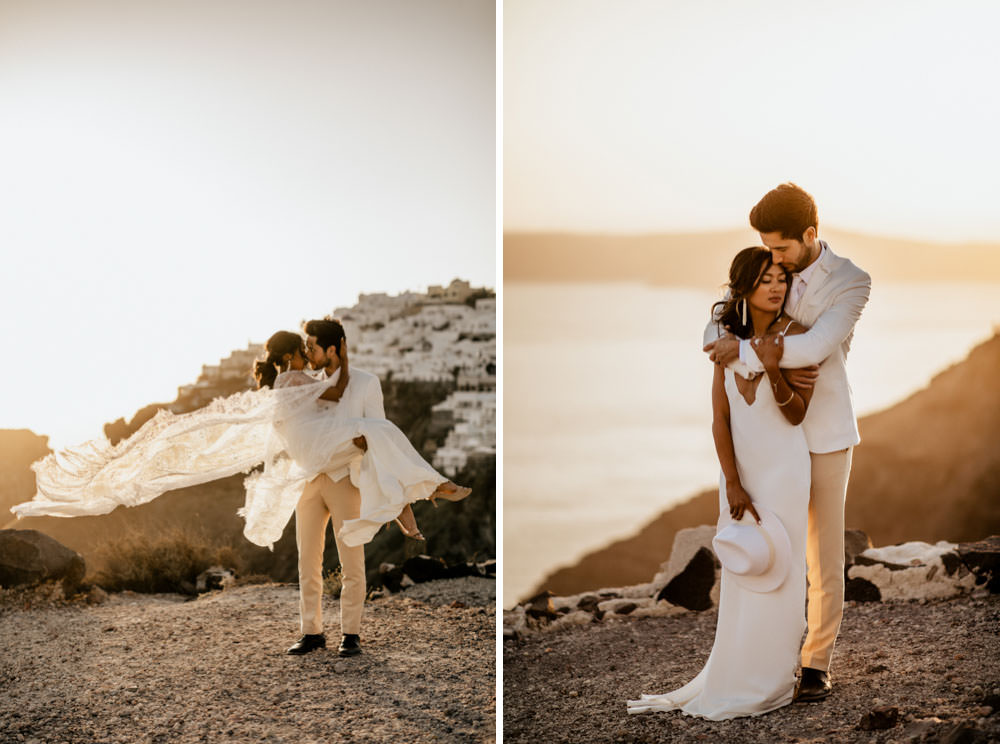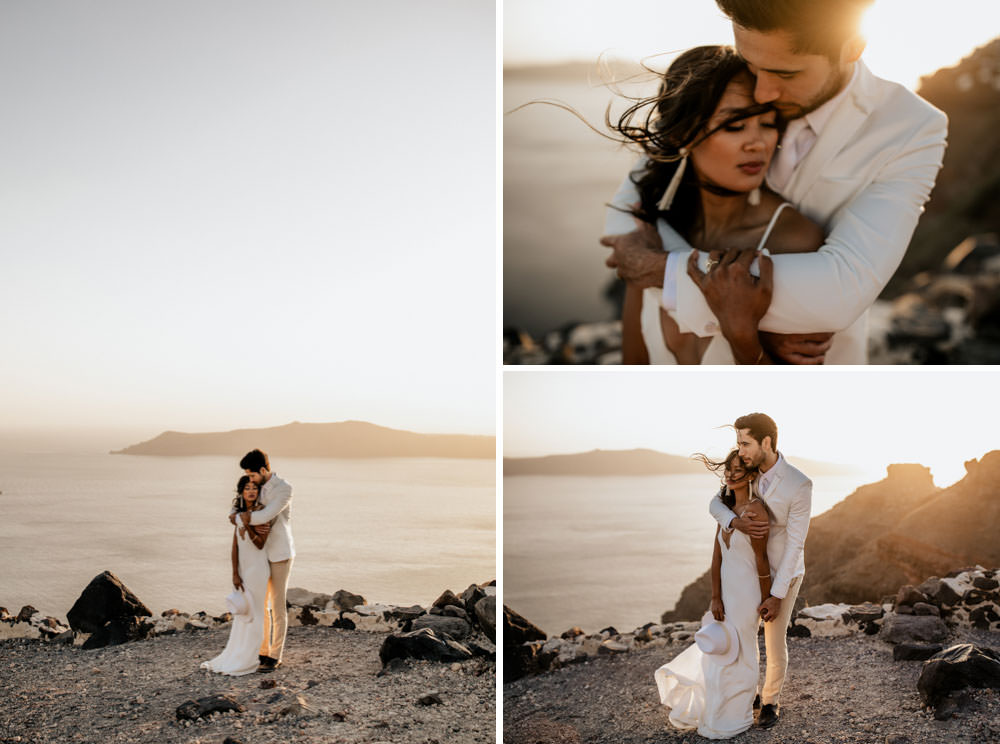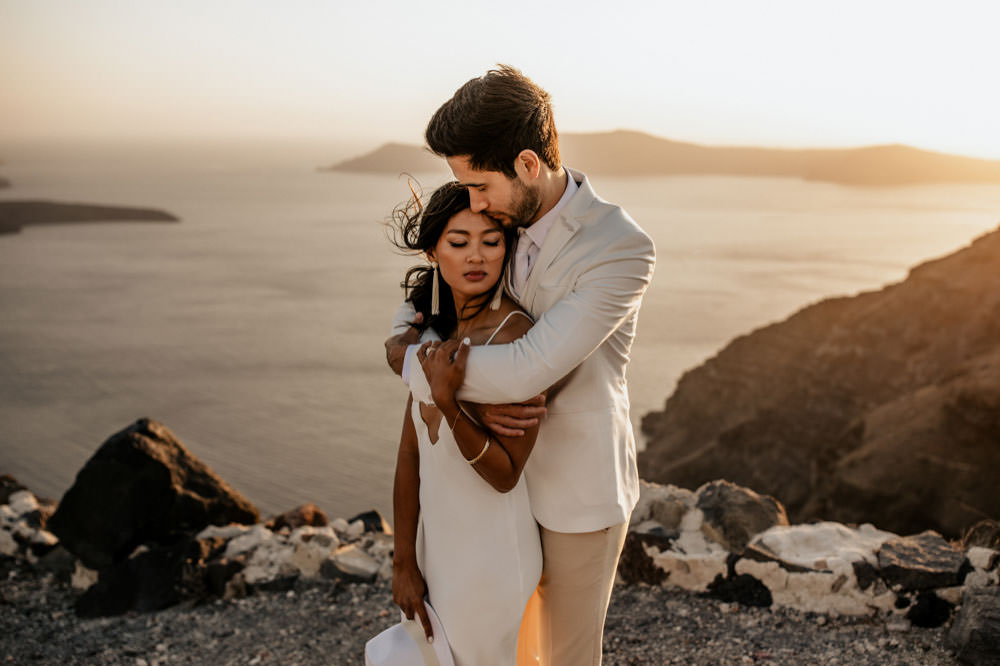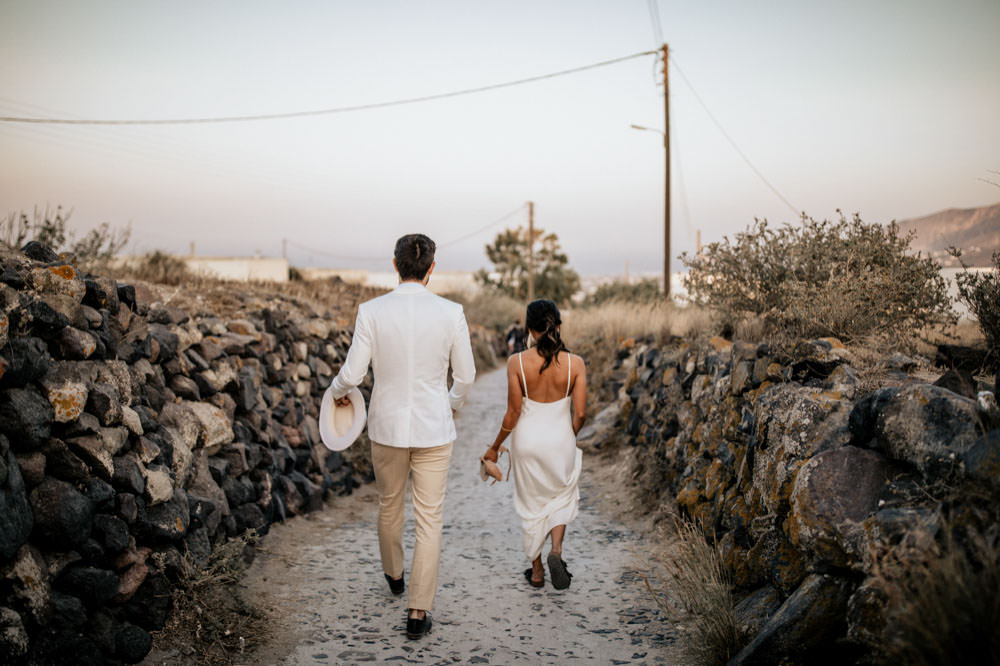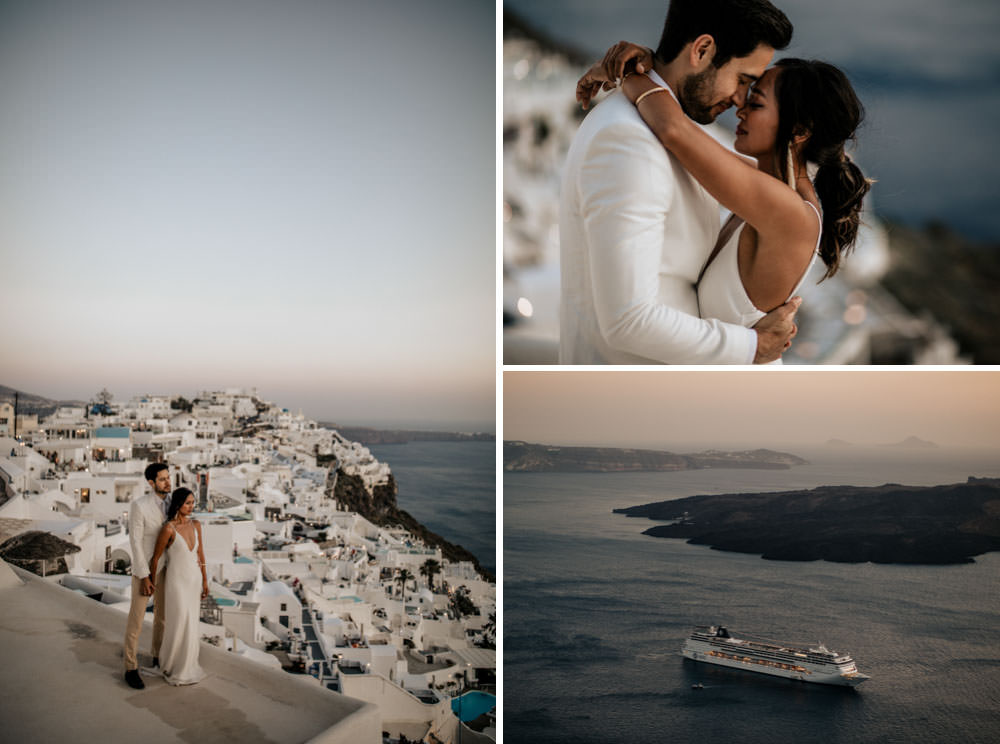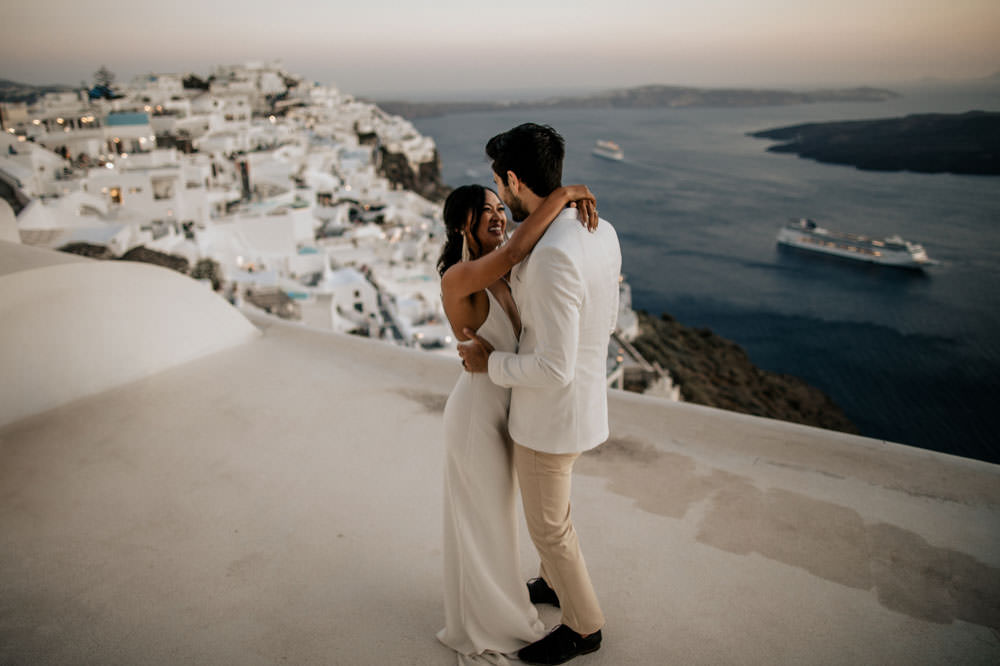 Their favorite memory from the wedding:
Our first dance atop a neighboring roof — during sunset. It was pure magic + honestly felt as if we were the only two in existence for a few minutes.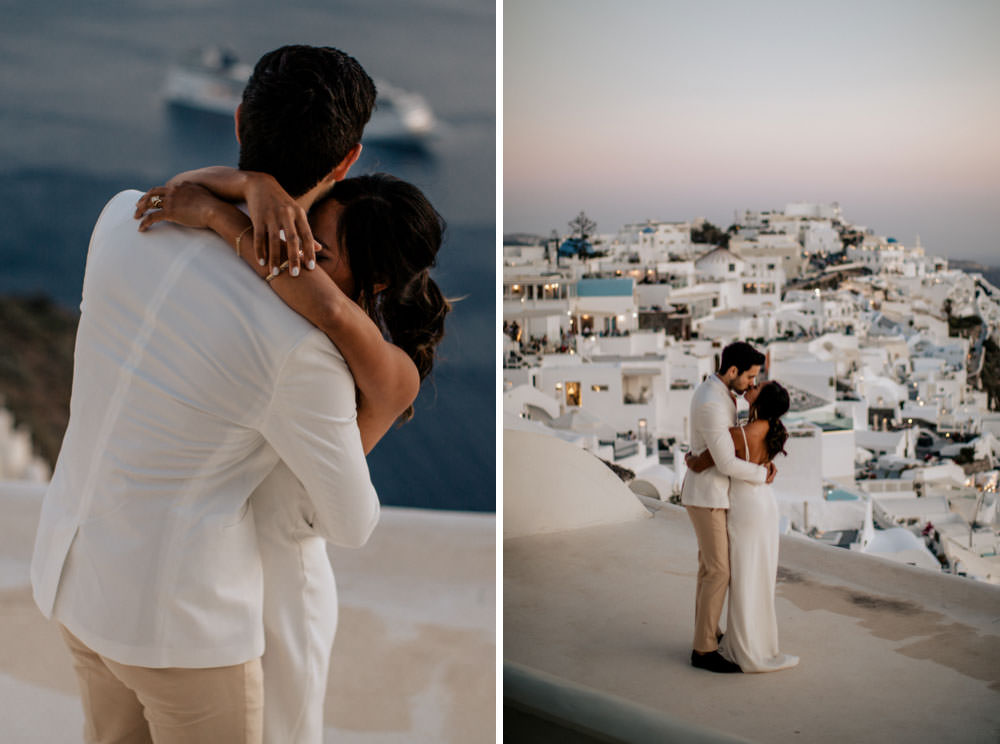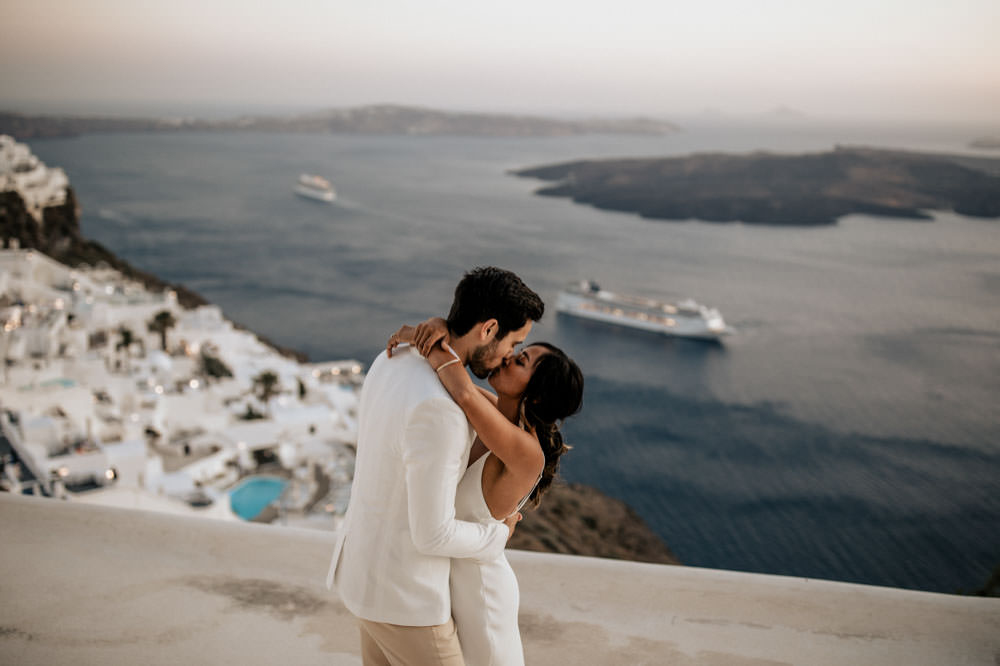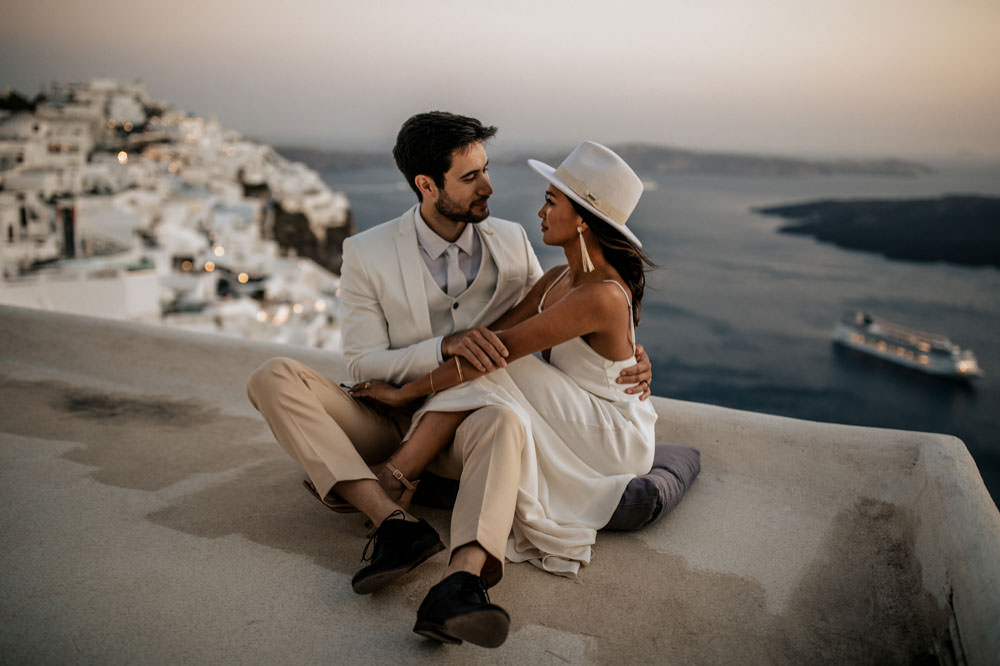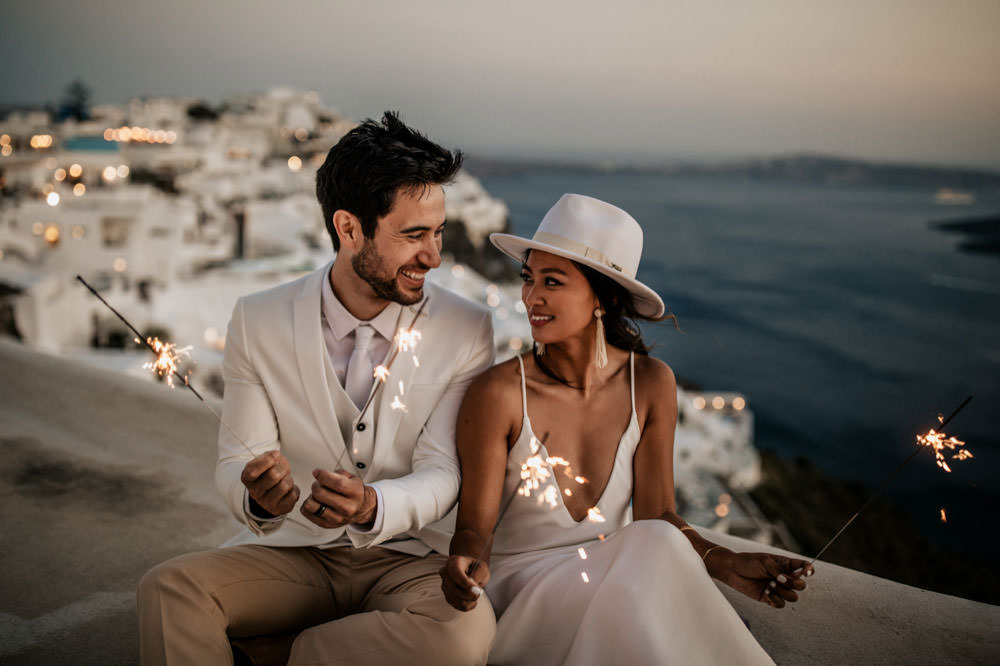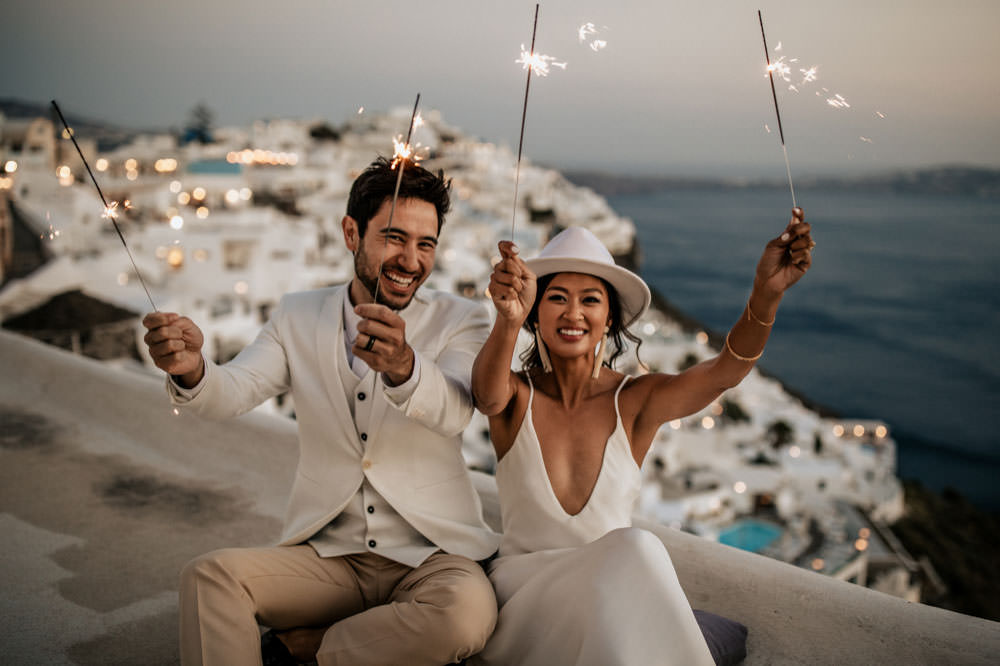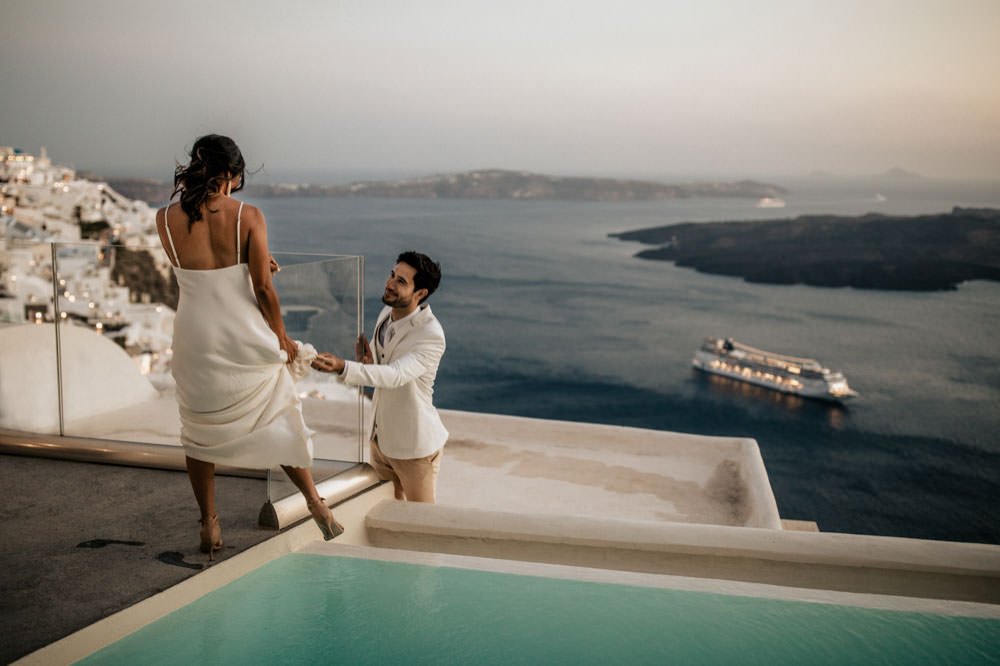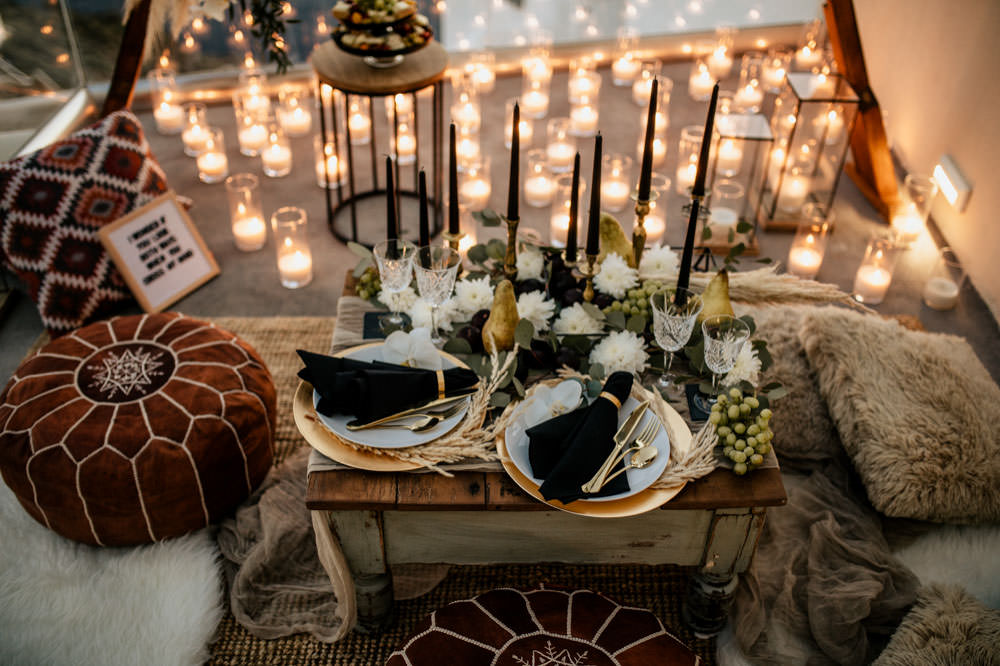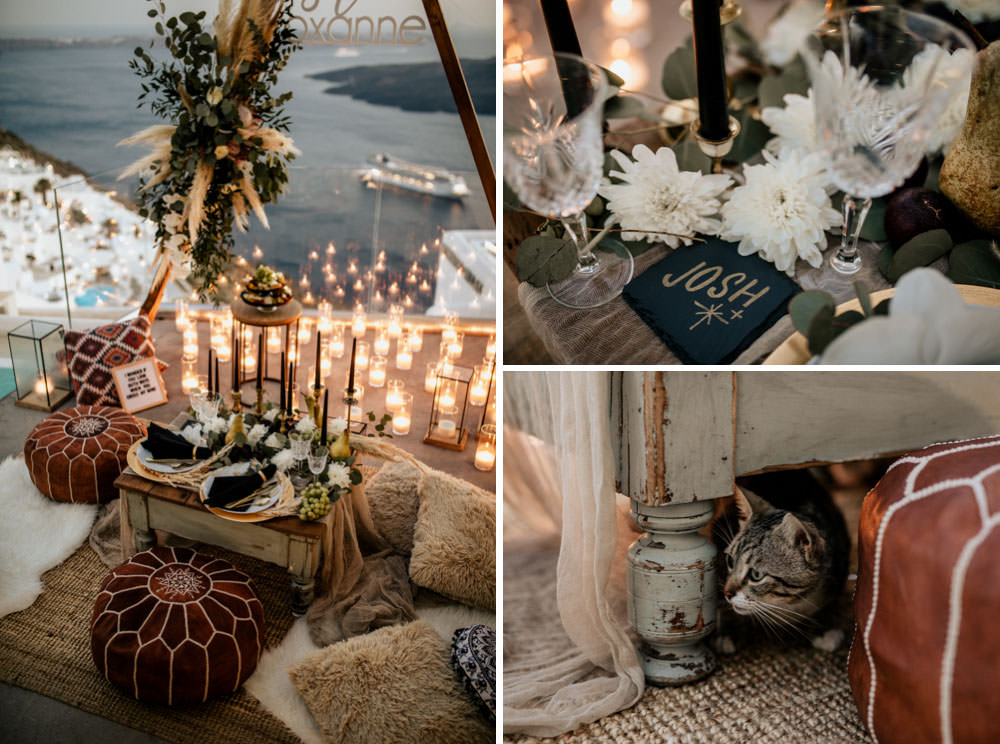 Wedding Dinner Goals!! These twos wedding dinner couldn't have been more romantic!. The balcony was set with a copious amount of candles, tons of textures, and metallic accents for a touch of luxe. Everything was perfectly planned and decorated by Maria and her team from Tie the Knot Santorini. It was such a pleasure working with her!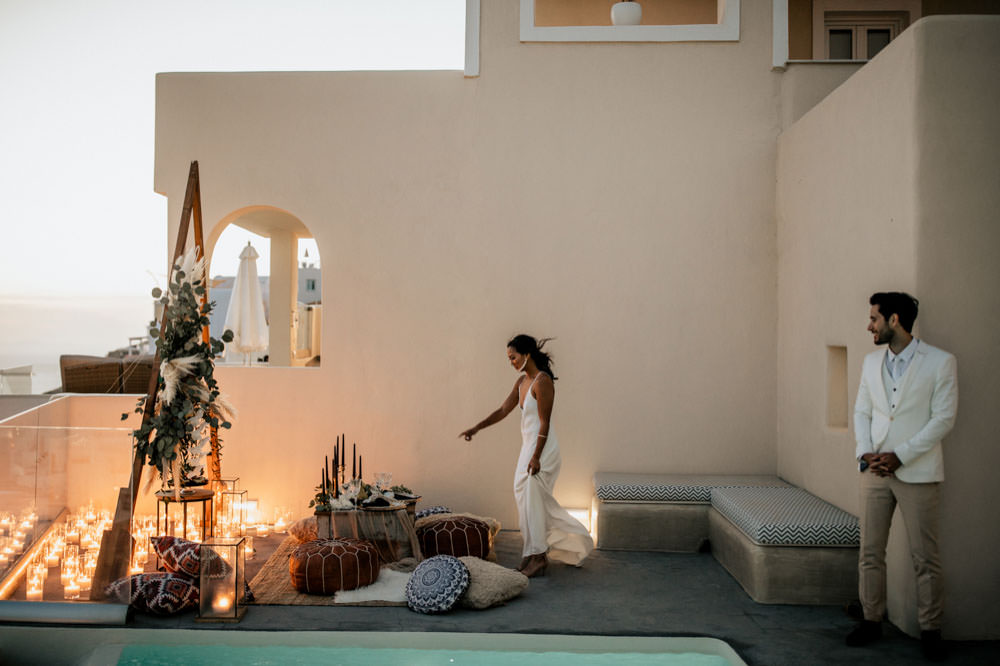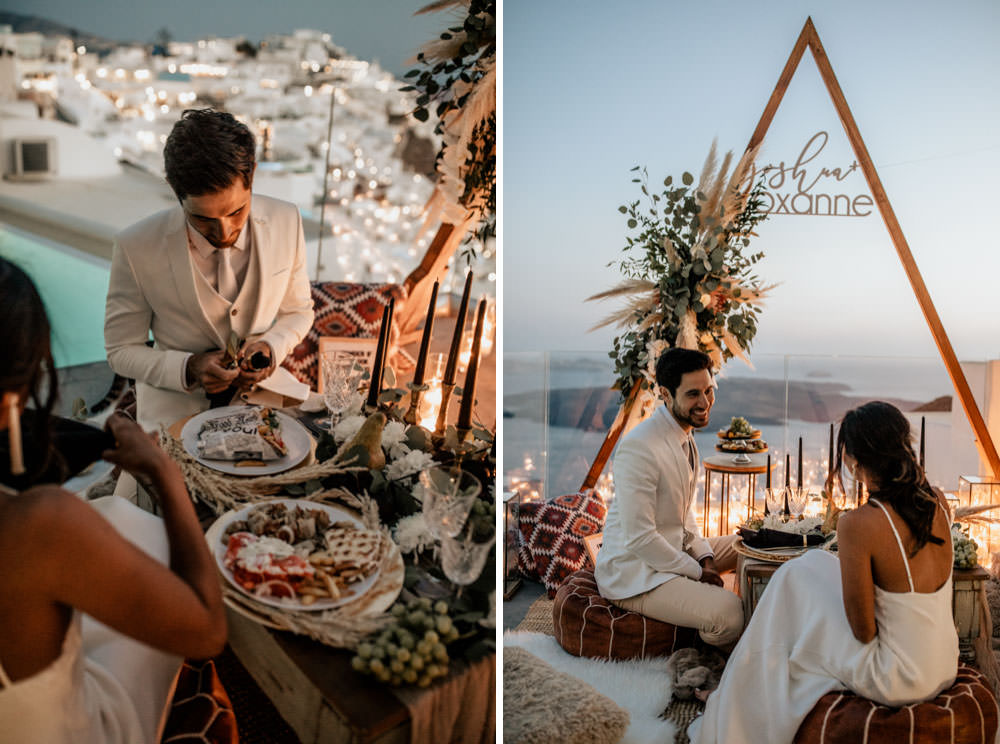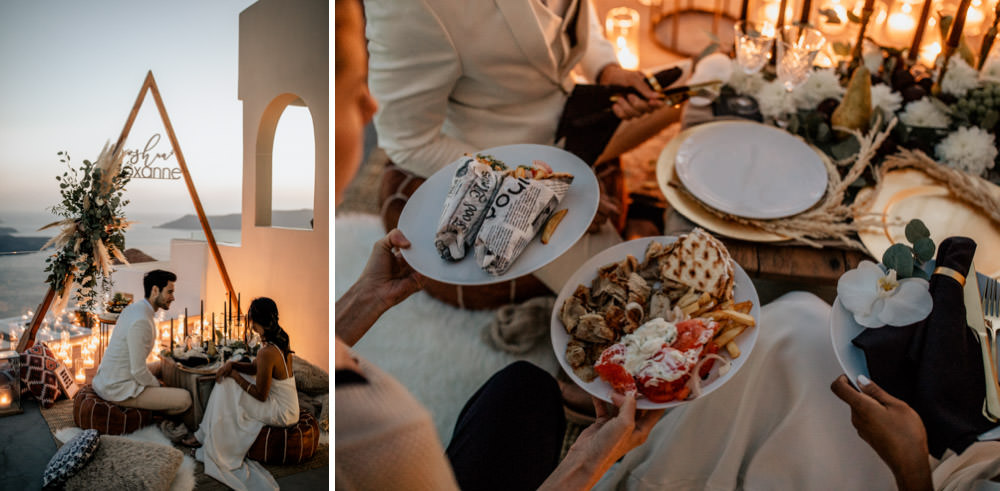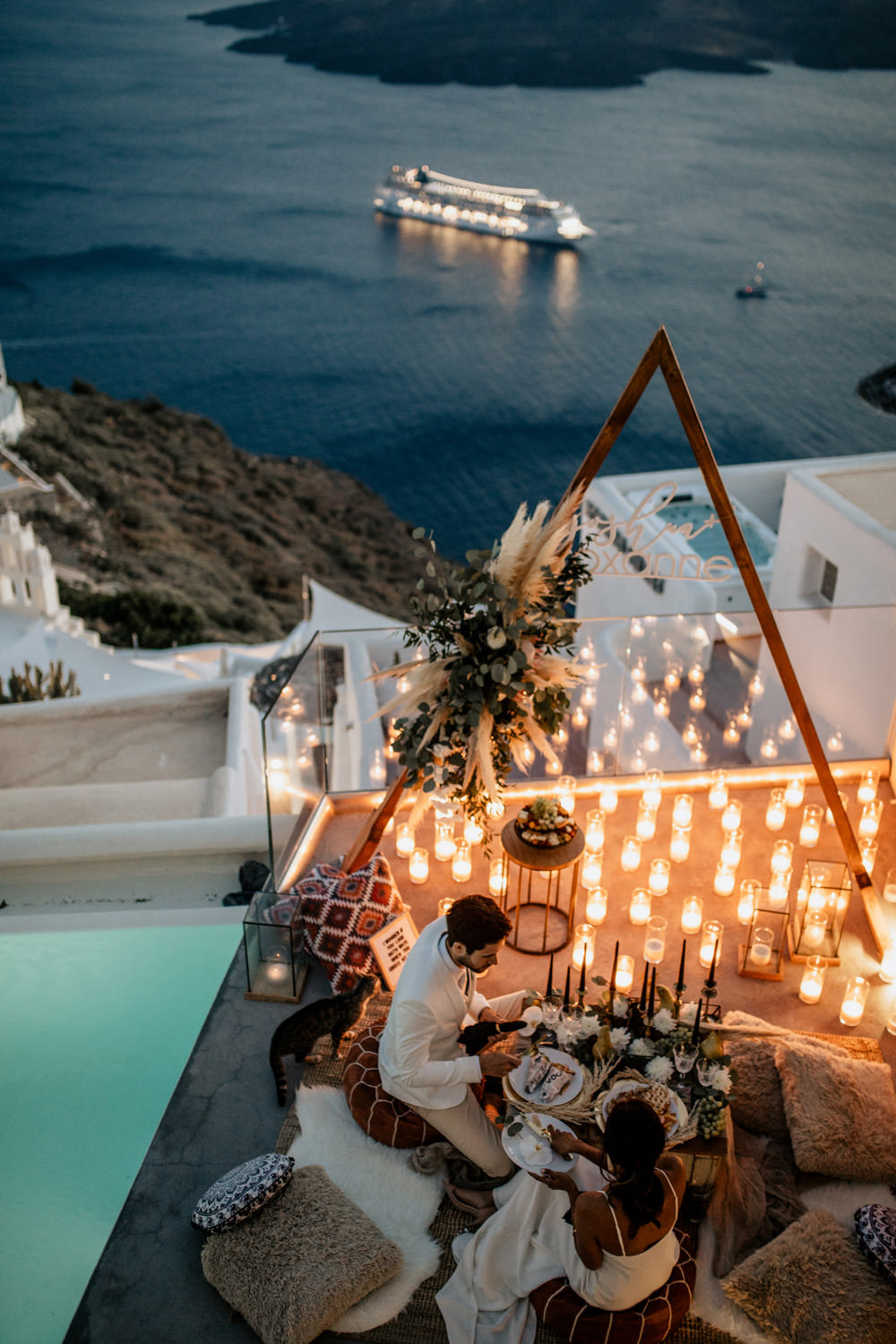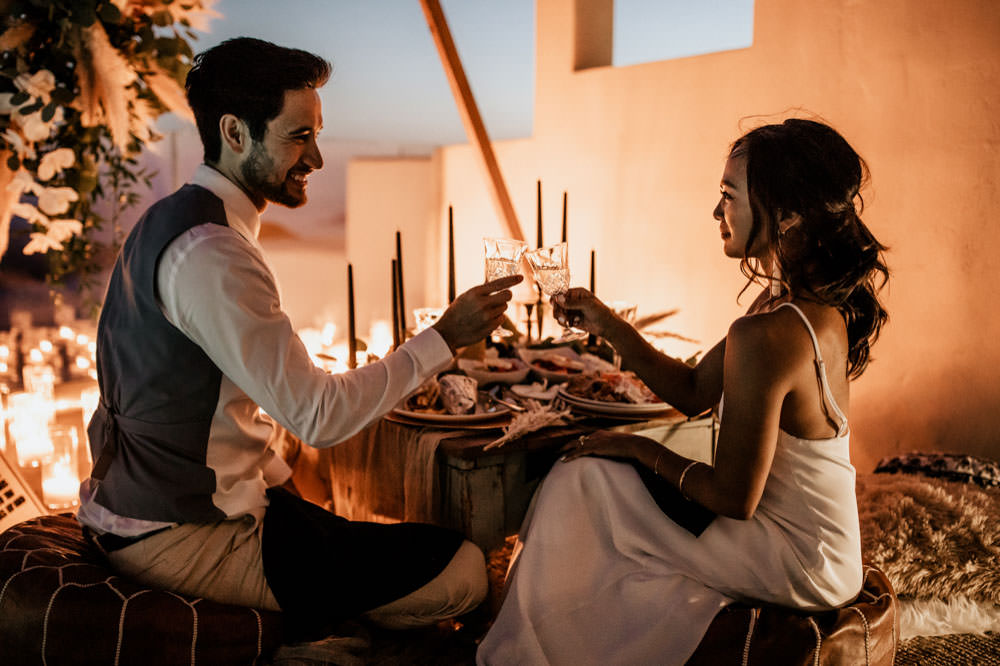 Over the roofs of Santorini at dusk! Could just sit there all day long with these babes and gaze out to the endless horizon and sea till the sun sets and the city lights turn on!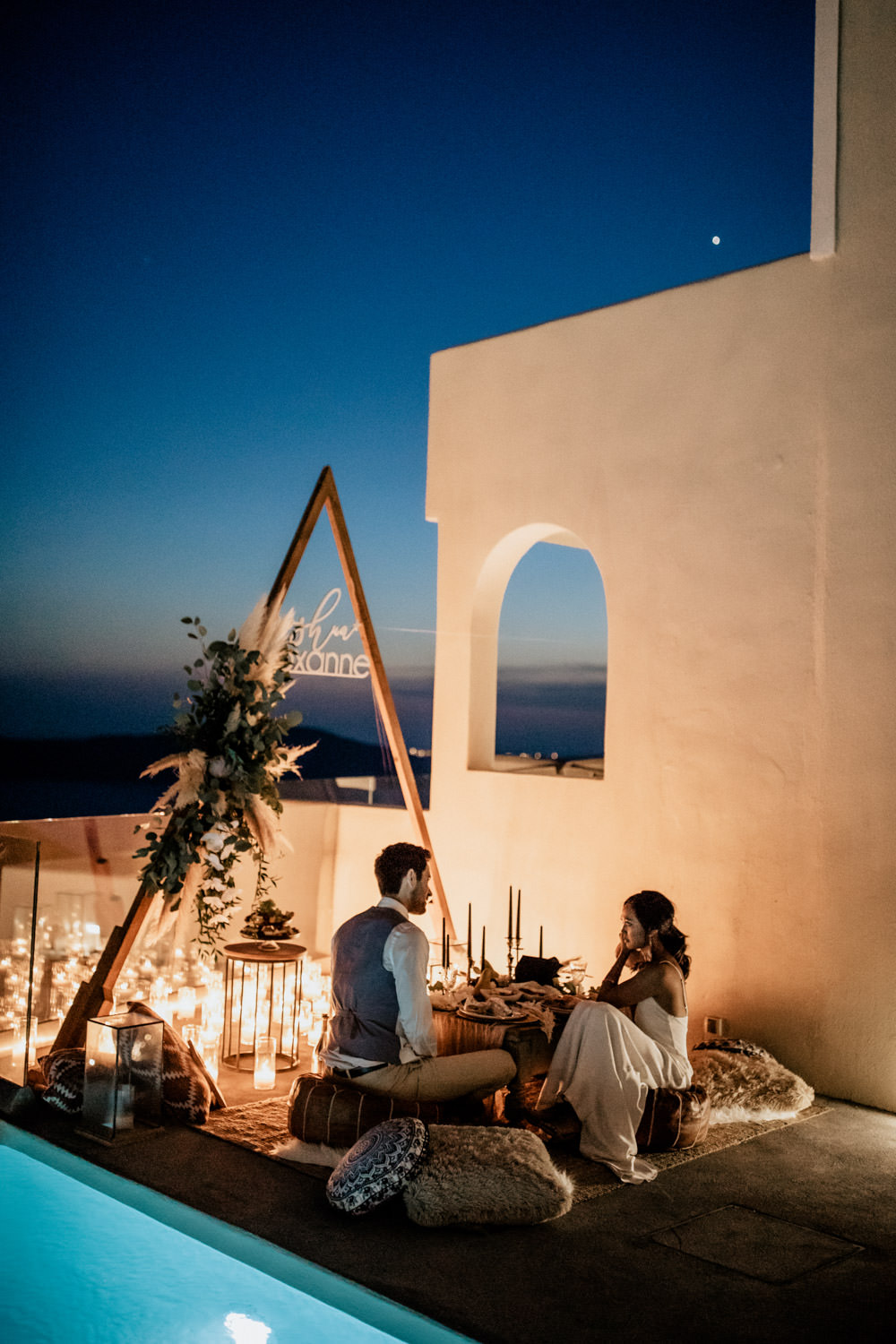 We're forever grateful that Roxanne and Joshua shared this unforgettable day with us and we can't wait to meet these two in L.A!
Love you!
Chris and Ruth
Here's the video we created next to the pictures! We're sooo in love with the result!!
event design: Tie the Knot Santorini // planning: Tie the Knot Santorini // florals: Betty Flowers Santorini // wedding dress: Grace Loves Lace // hairpiece: hat from San Diego Hats // hair stylist: Bella Damigou // makeup artist: Renia Bledaki // groom attire: ASOS // photography & videography: Chris & Ruth // cake: PetranArt // furniture rentas + sign: Weddings & Whimsy Santorini // customized sign: Happily Ever Etched