Marissa and Connors Mallorca wedding at Son Togores was a home game for us. Whenever people ask us about our favorite time in Mallorca, we'd always say October. That's why we decided to not accept any weddings outside the Balearic Islands and spend a full month at home to enjoy an incredible late summer on the Island of our dreams in 2022. From turquoise coves on the east coast, to the Sierra de Tramuntana mountains in the west, Mallorca has everything a Mediterranean dream is made of. Marissa and Connors wedding happened to be beginning of October and so we found ourselves jumping on our old Wrangler TJ, heading towards the Tramuntana mountains.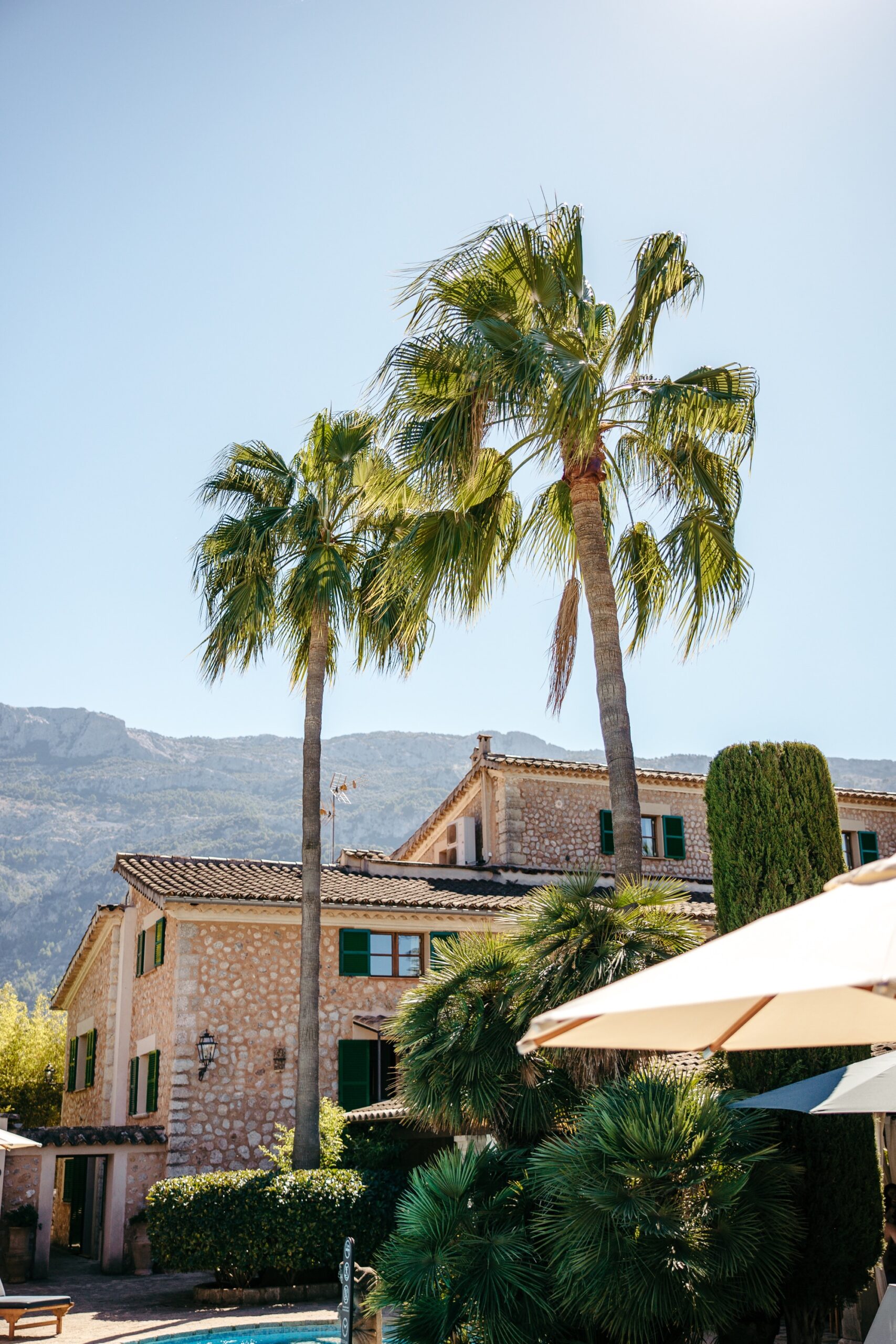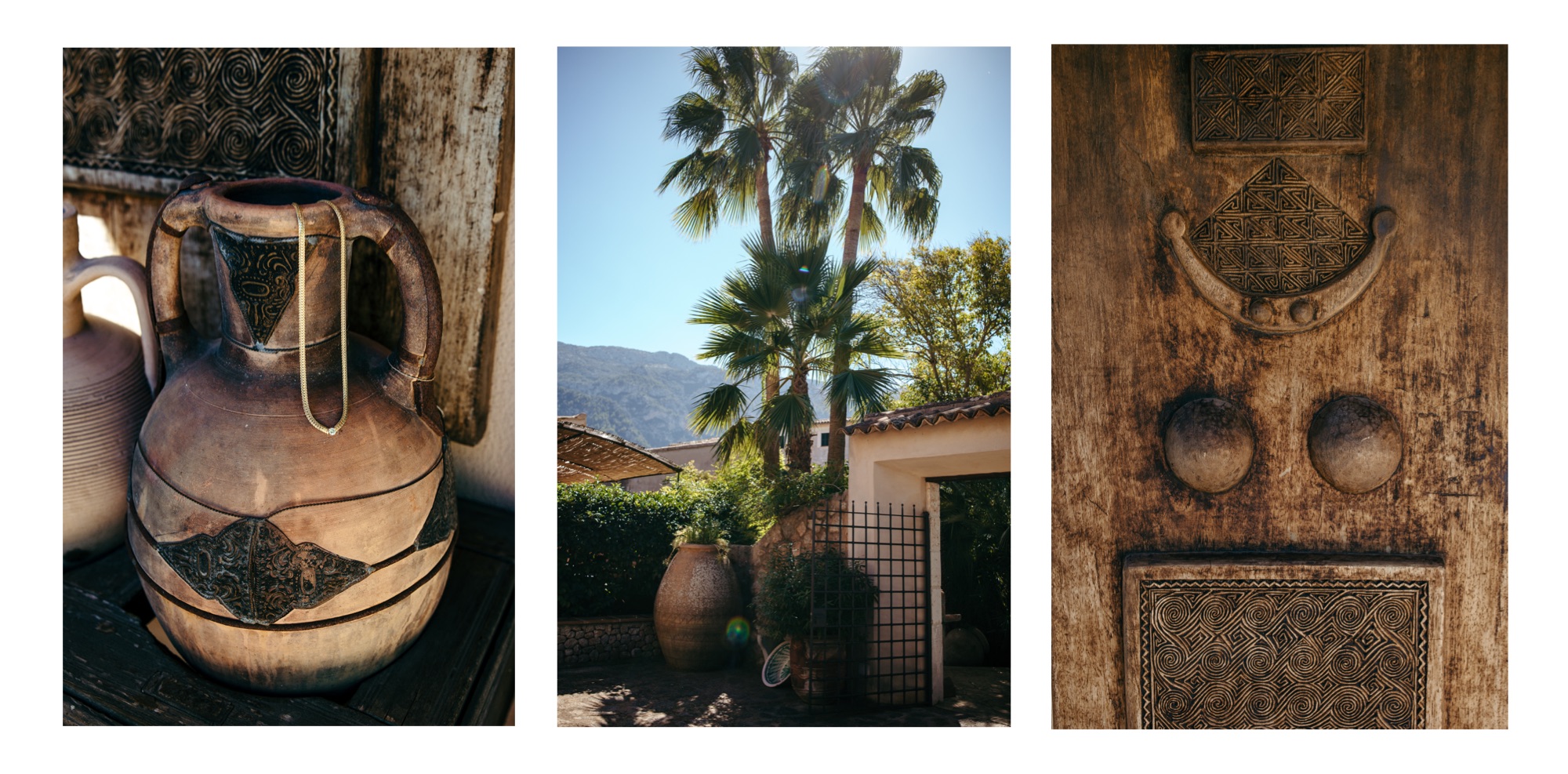 Our lovely couple got ready at a beautiful petit Resort in Soller – the heart of the Sierra de Tramuntana.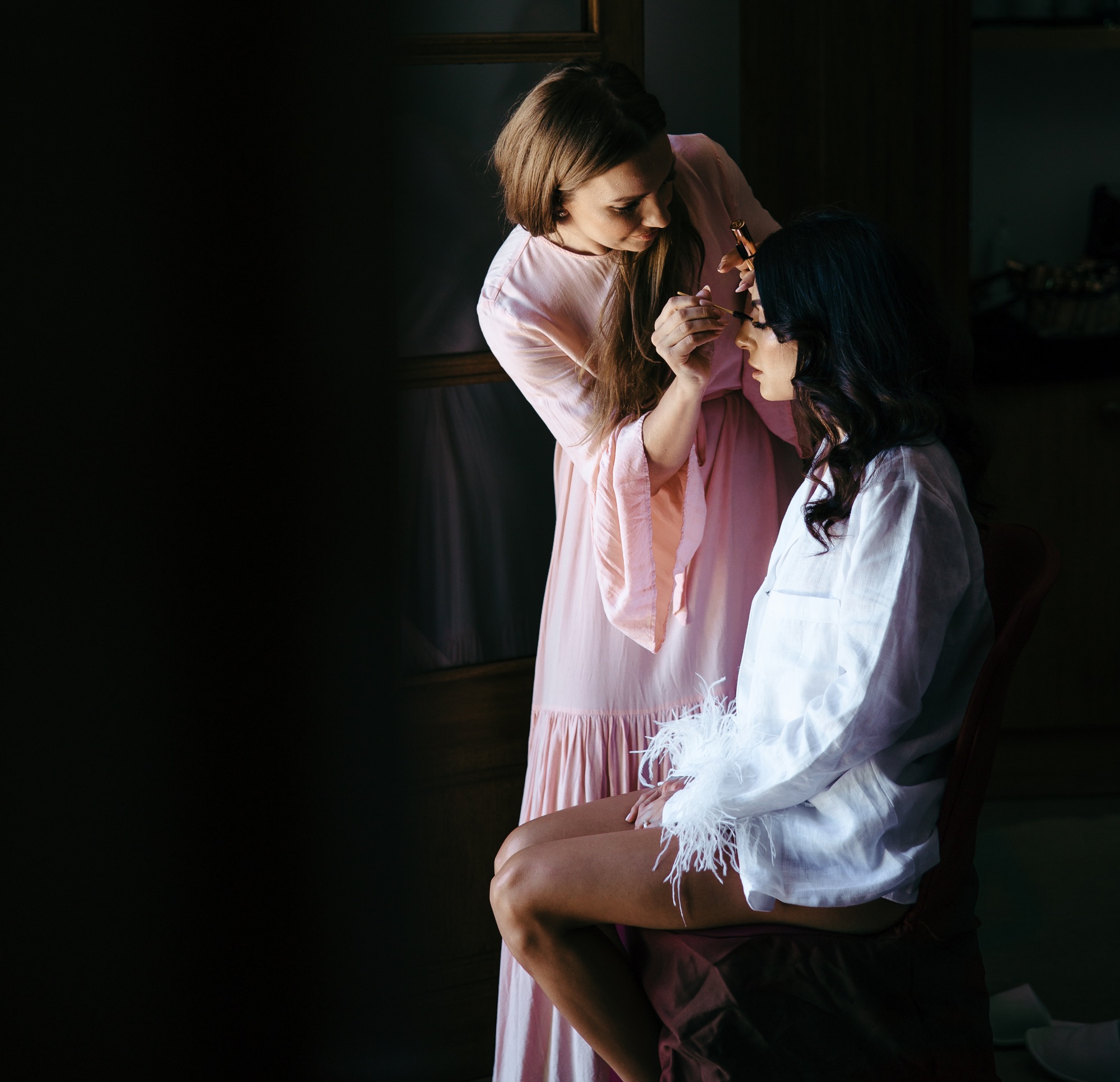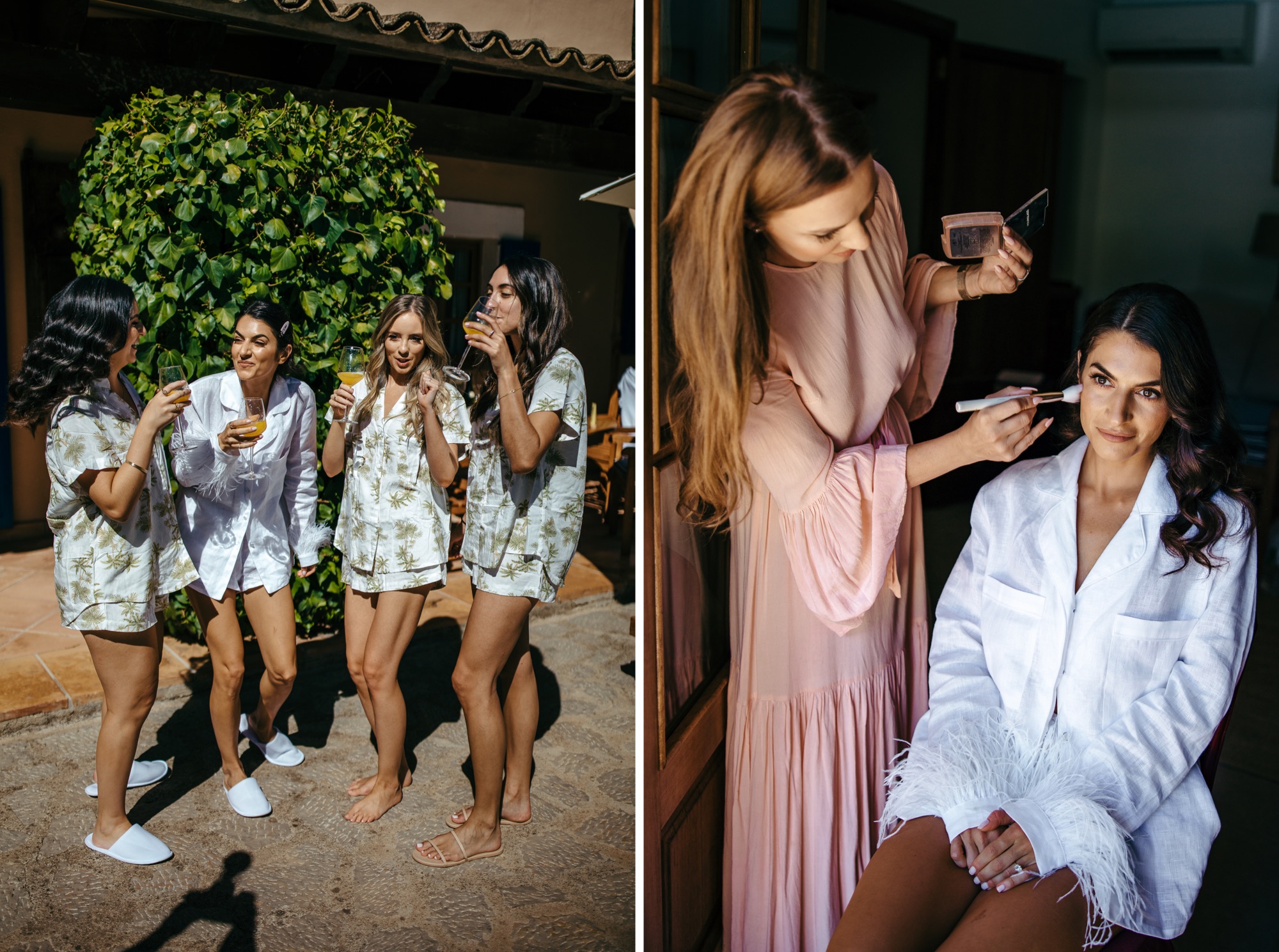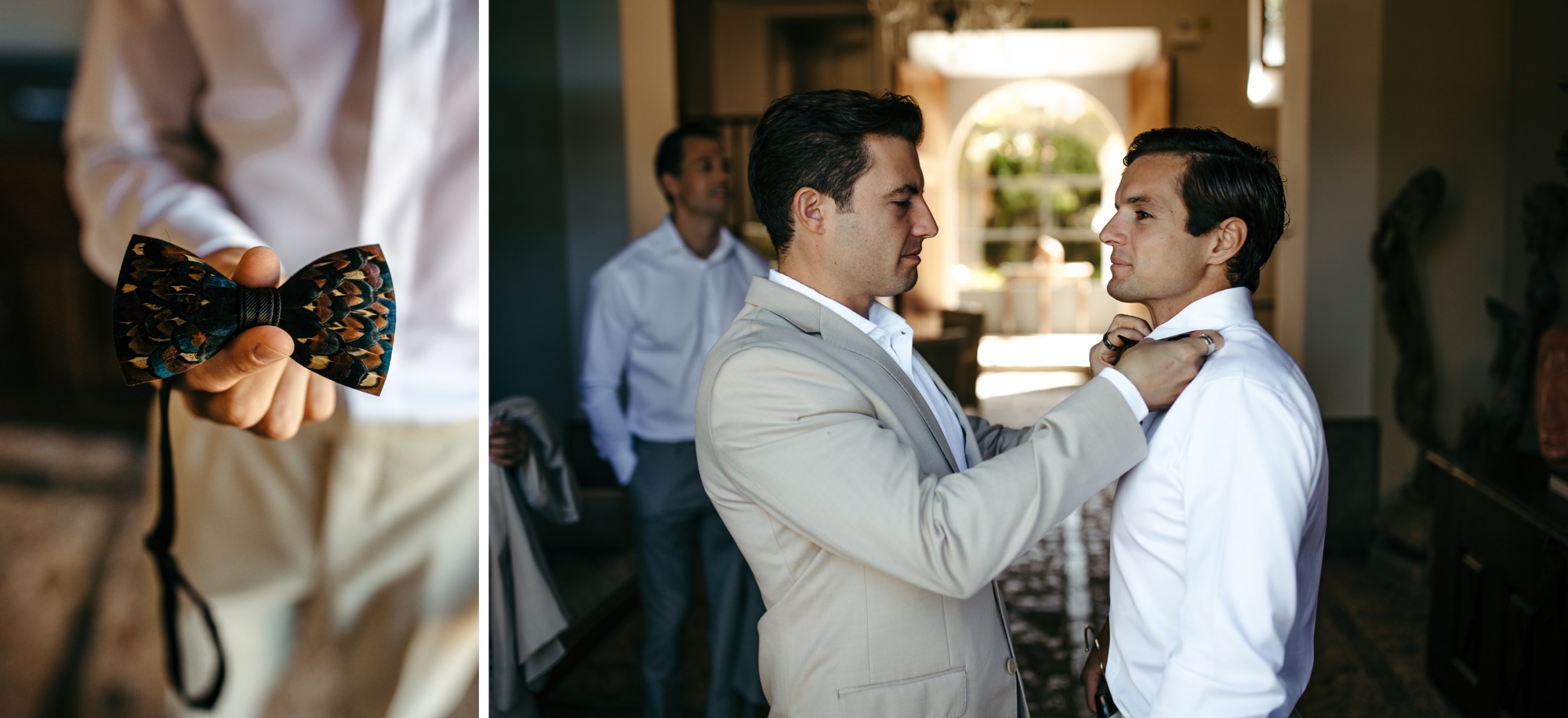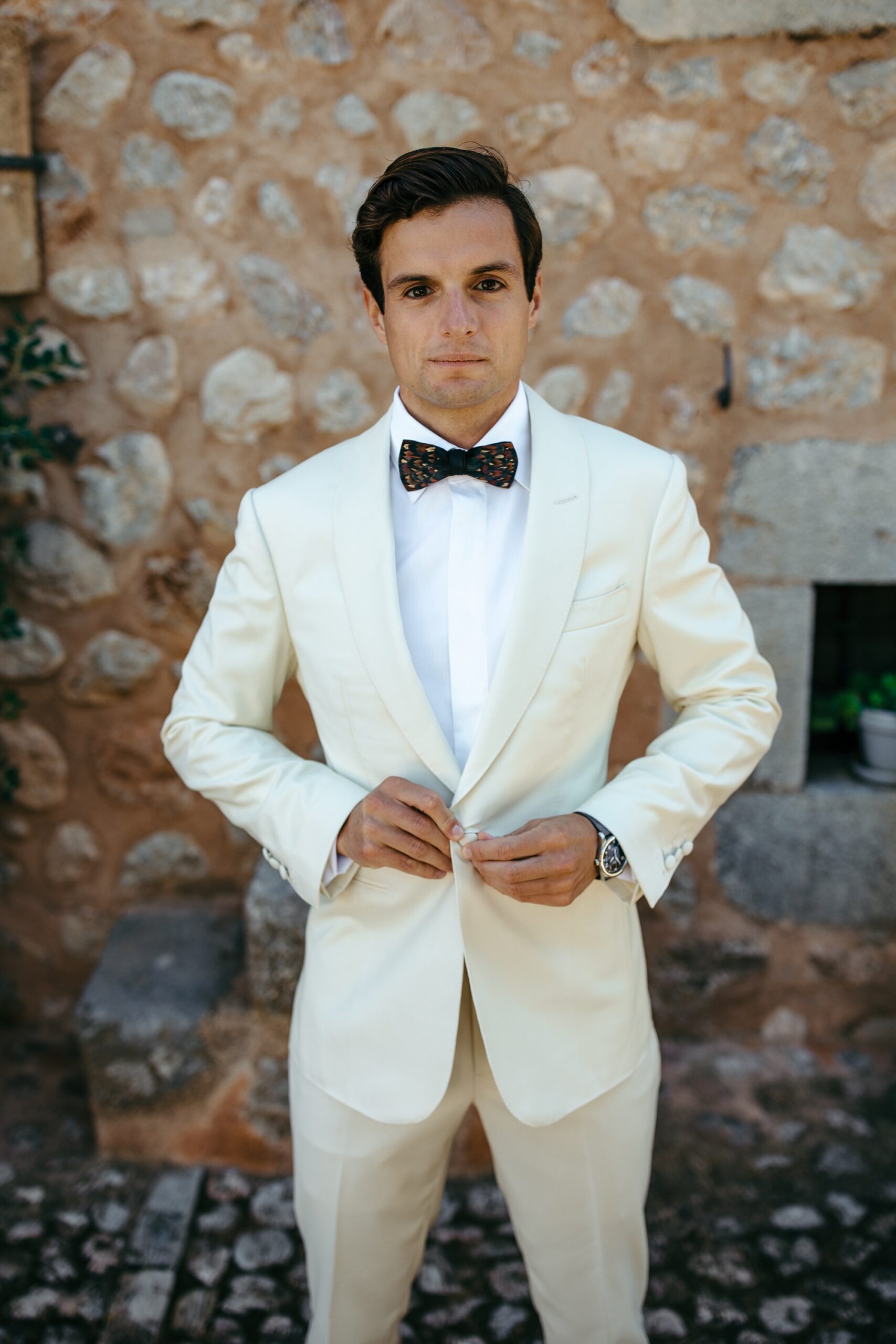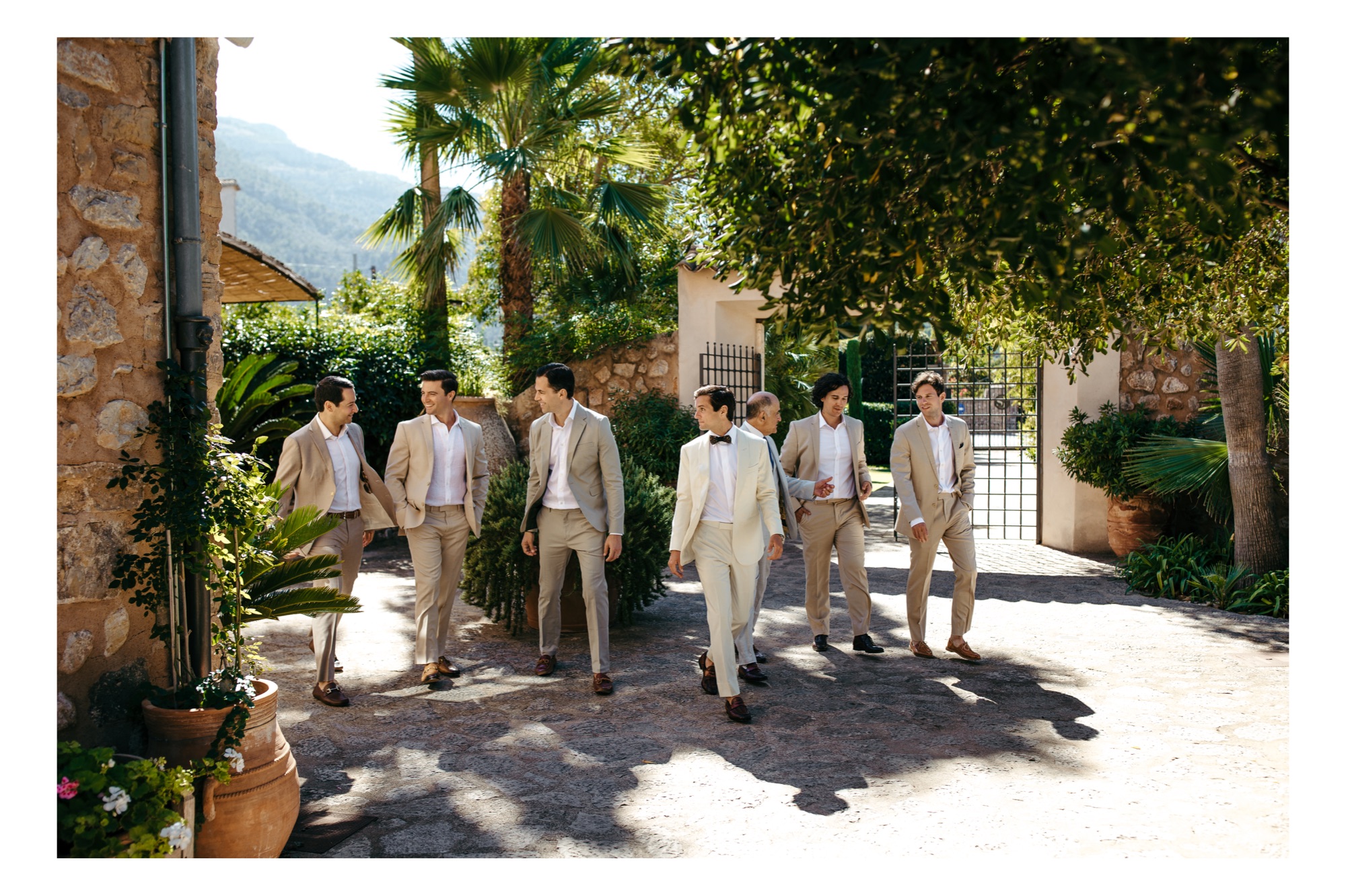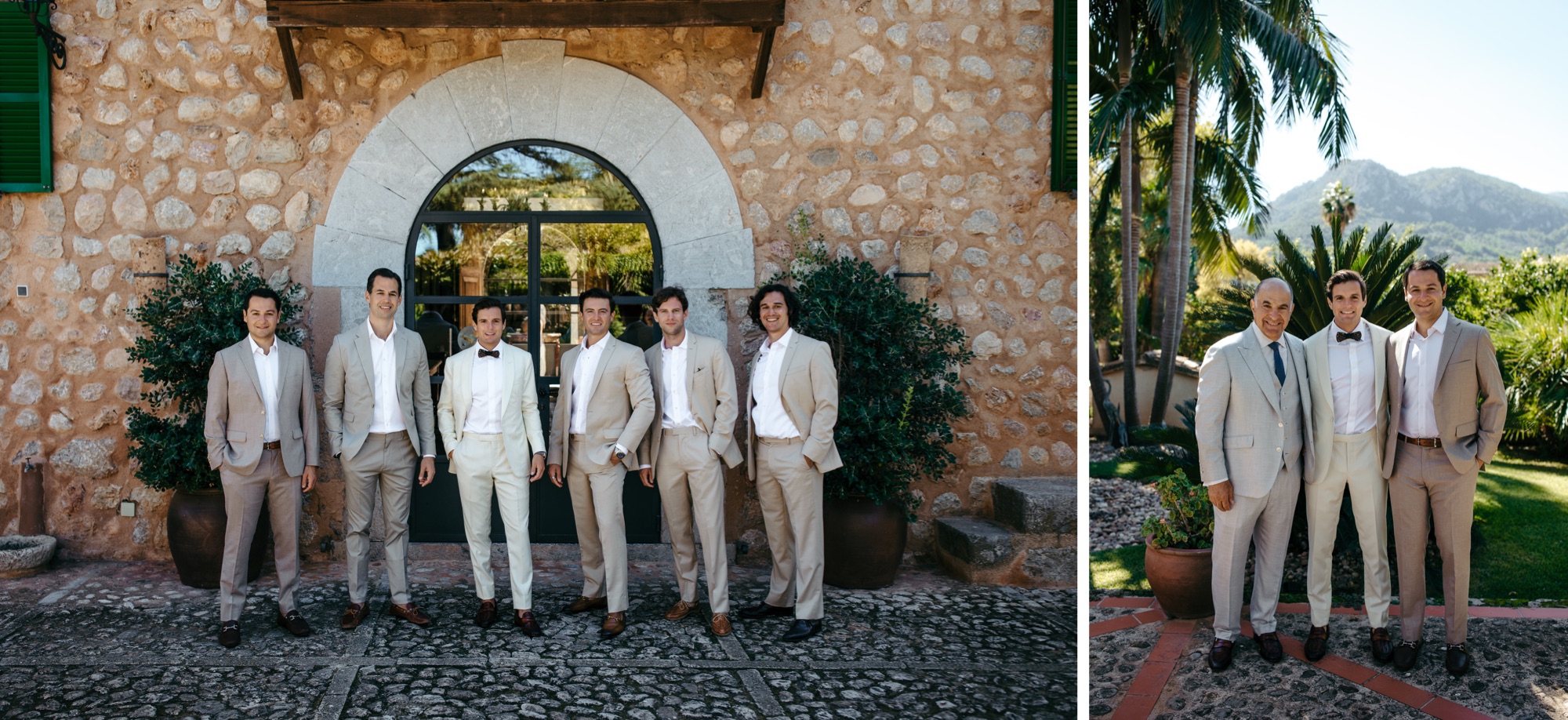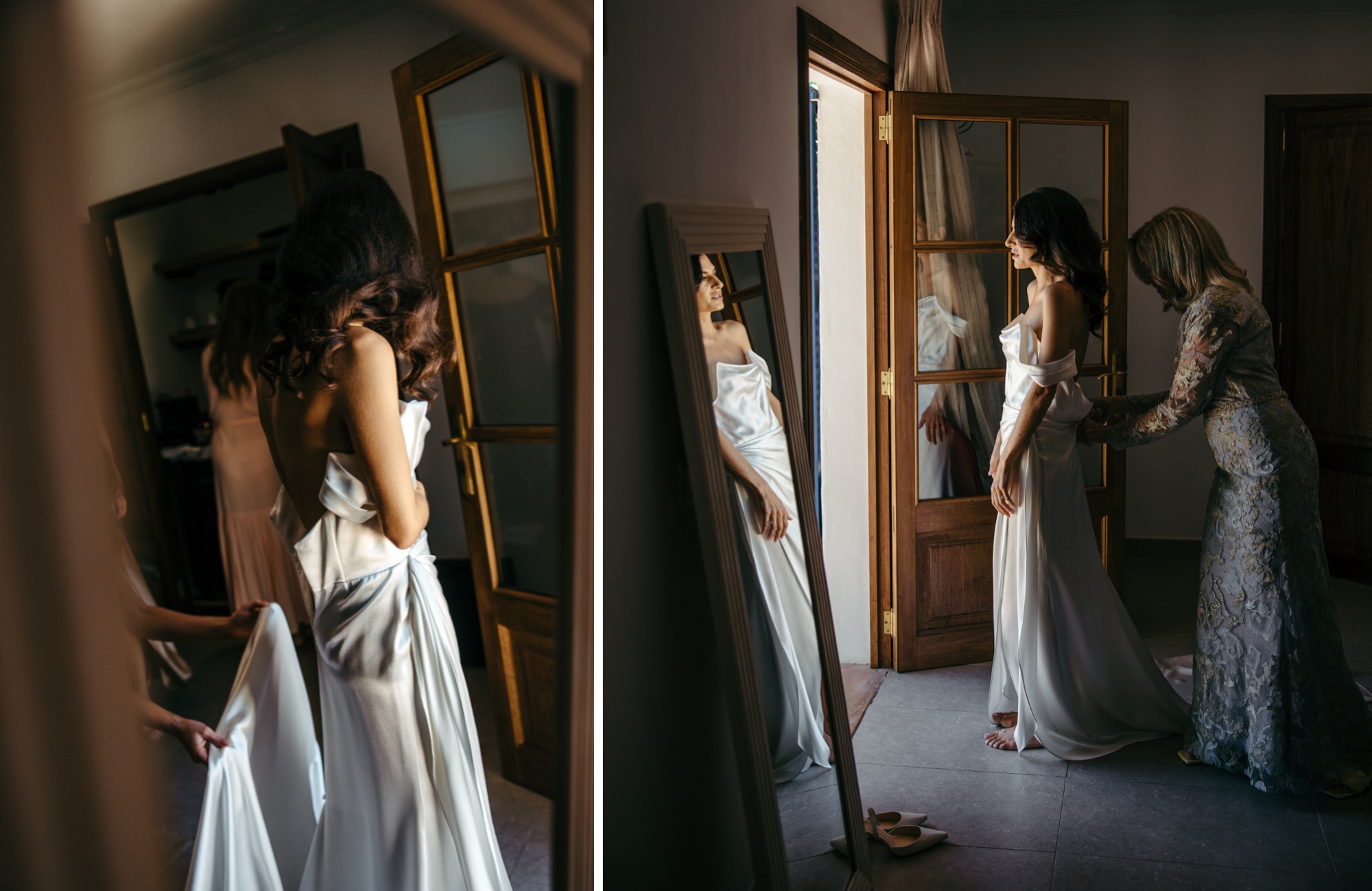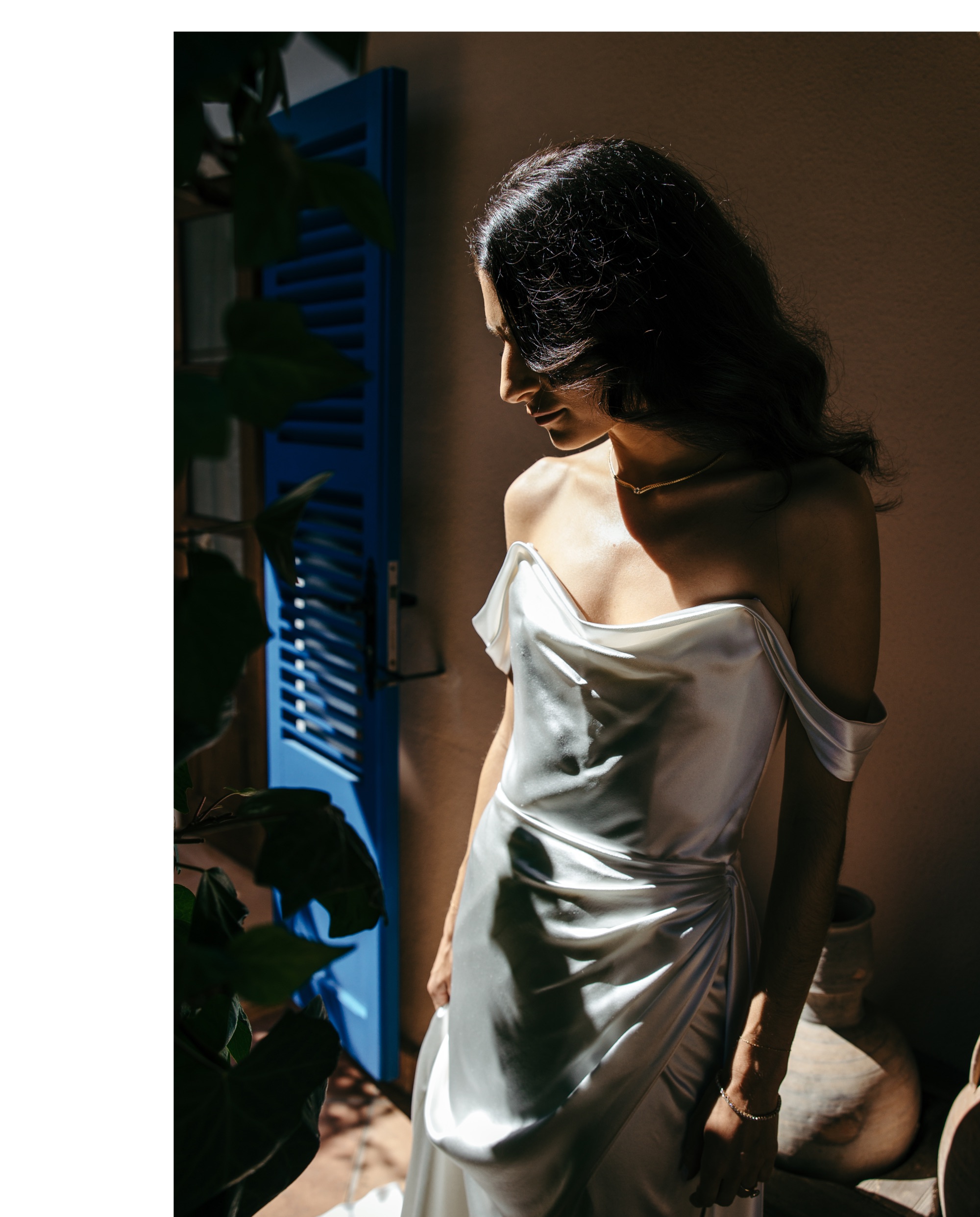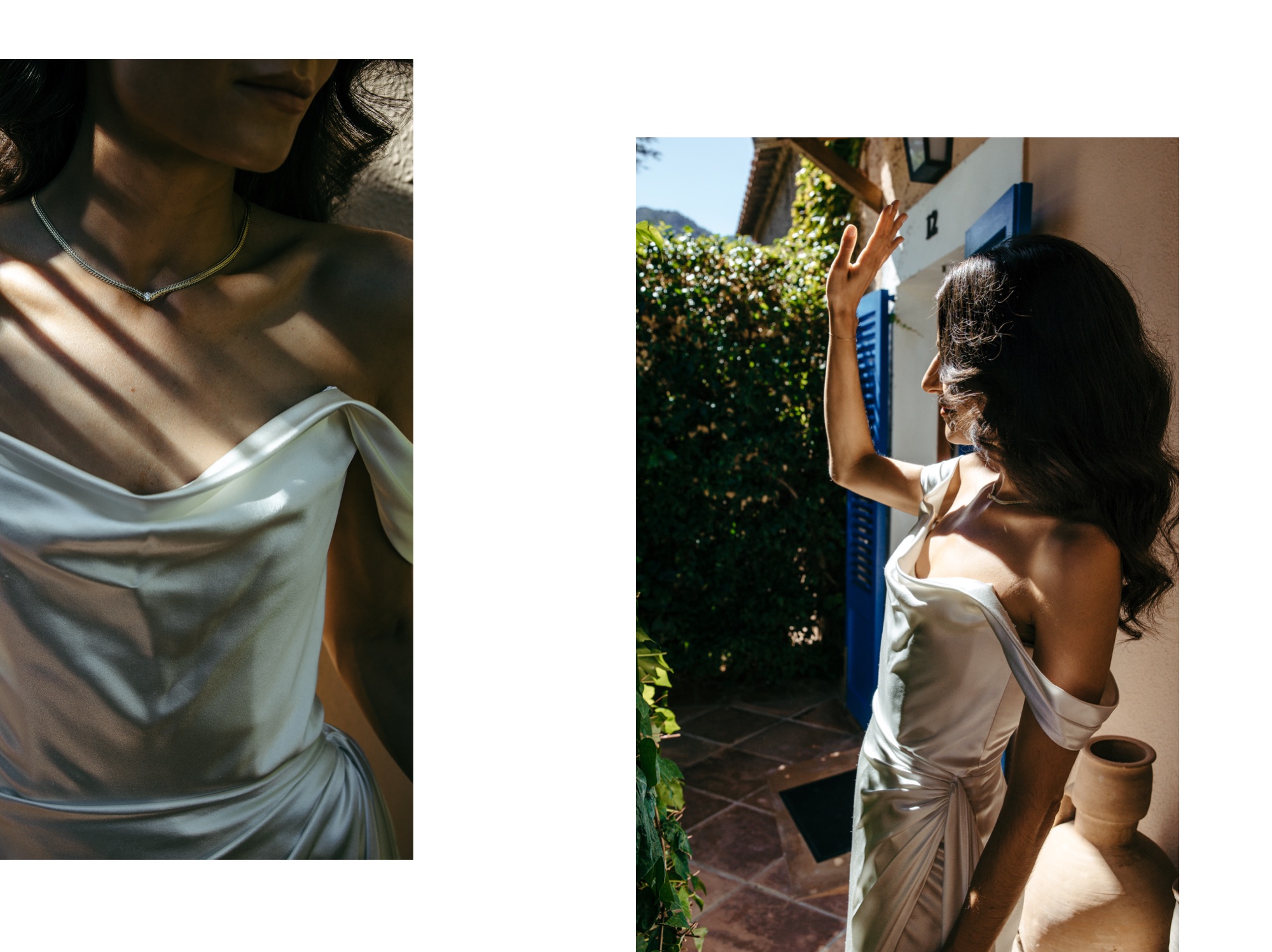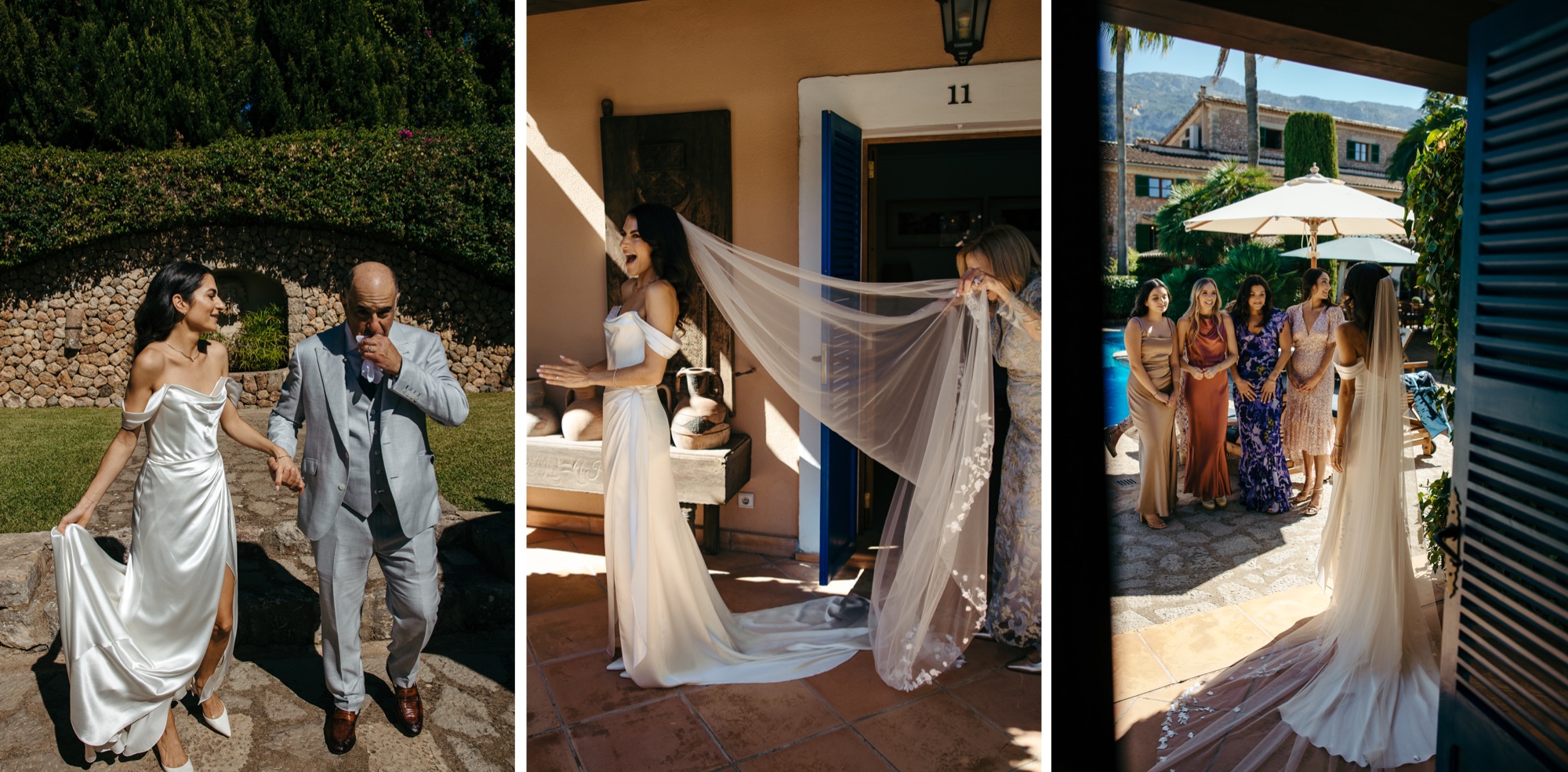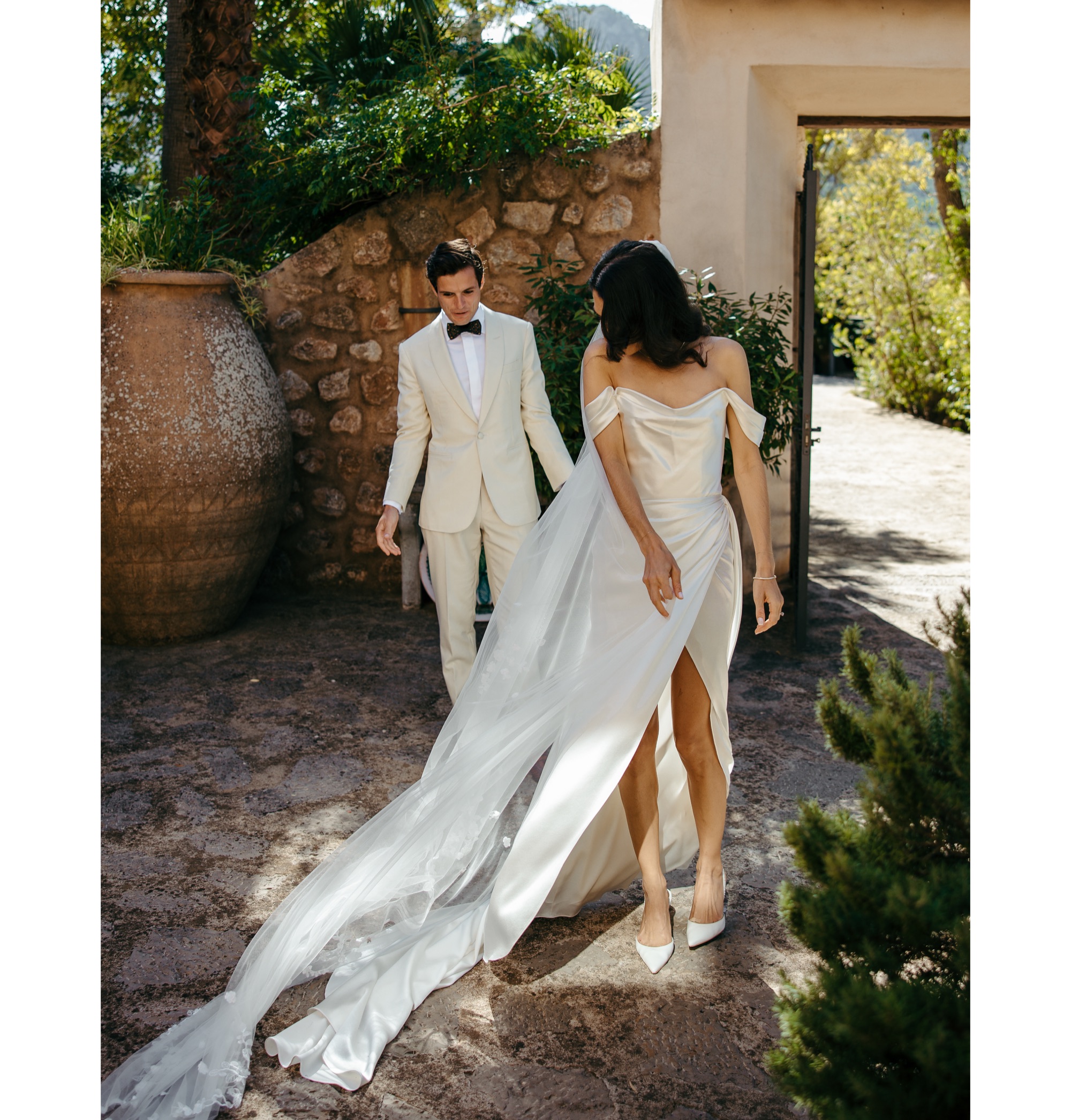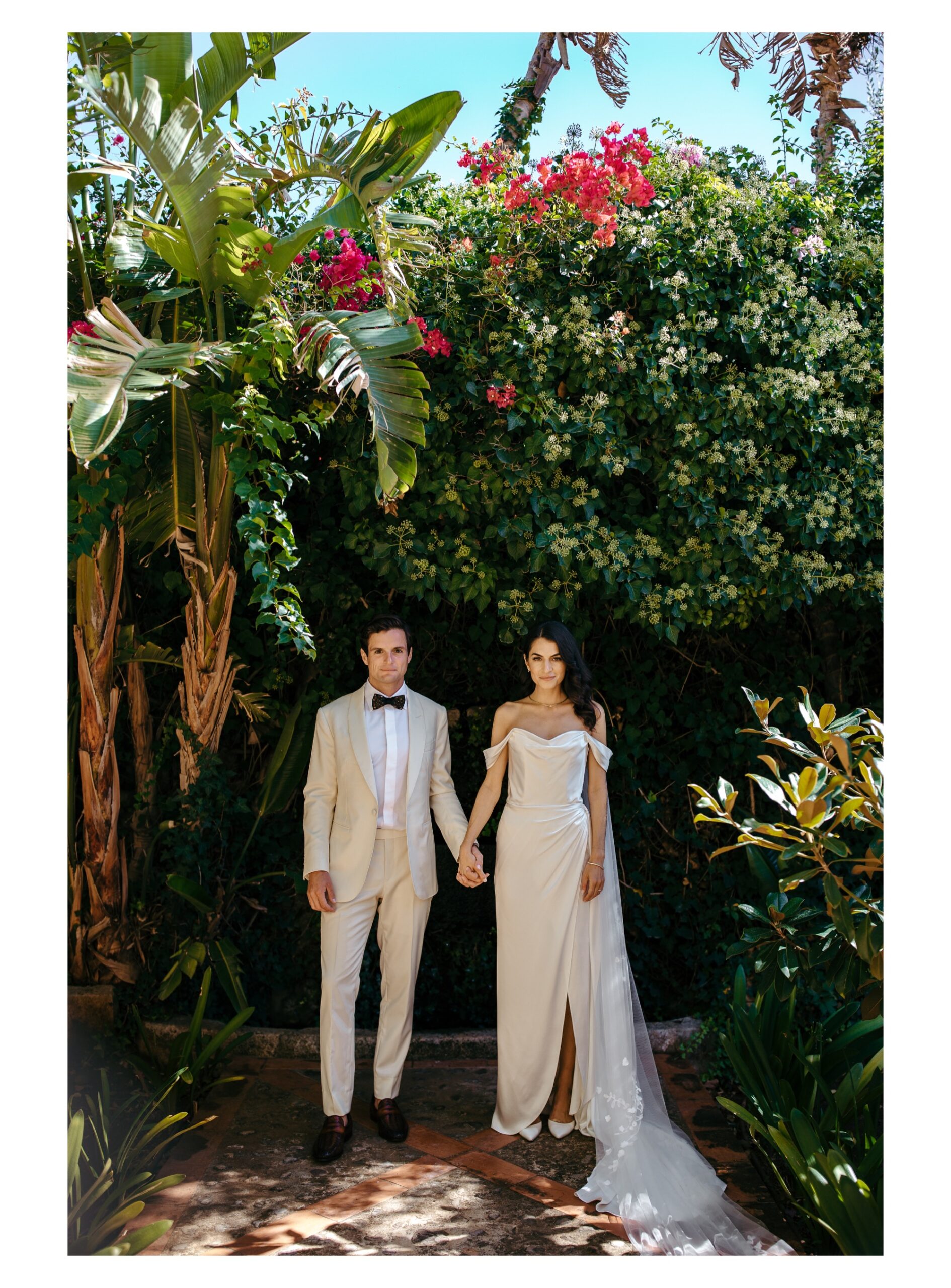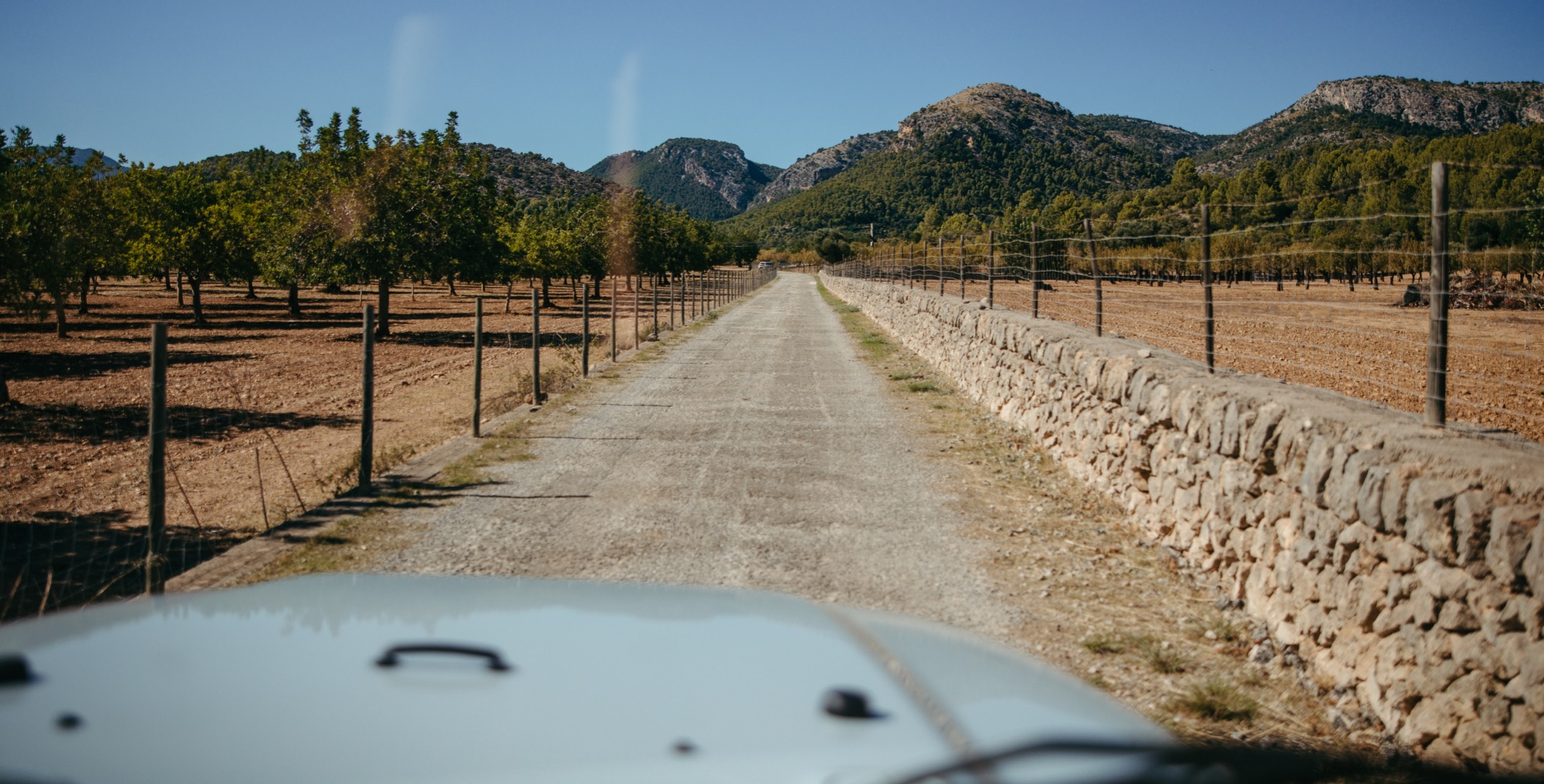 After these guys had their first look we headed to Marissa and Connors wedding location Finca Son Togores. This place, located right at the foot of Mallorcas mountains, is an impressively huge estate that will make your heart melt. It's fruitful fields bear oranges, lemons, olives and has countless almond trees.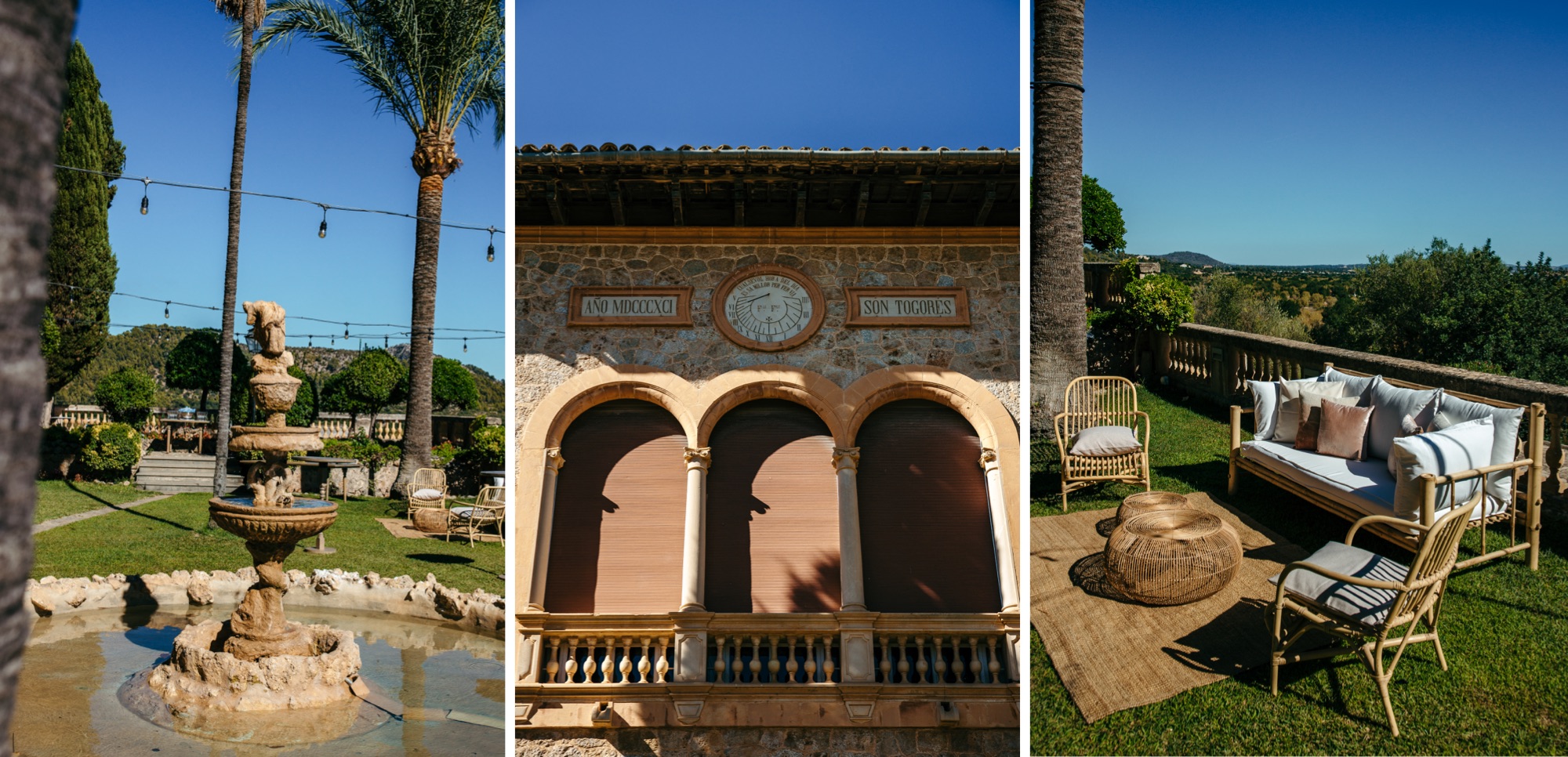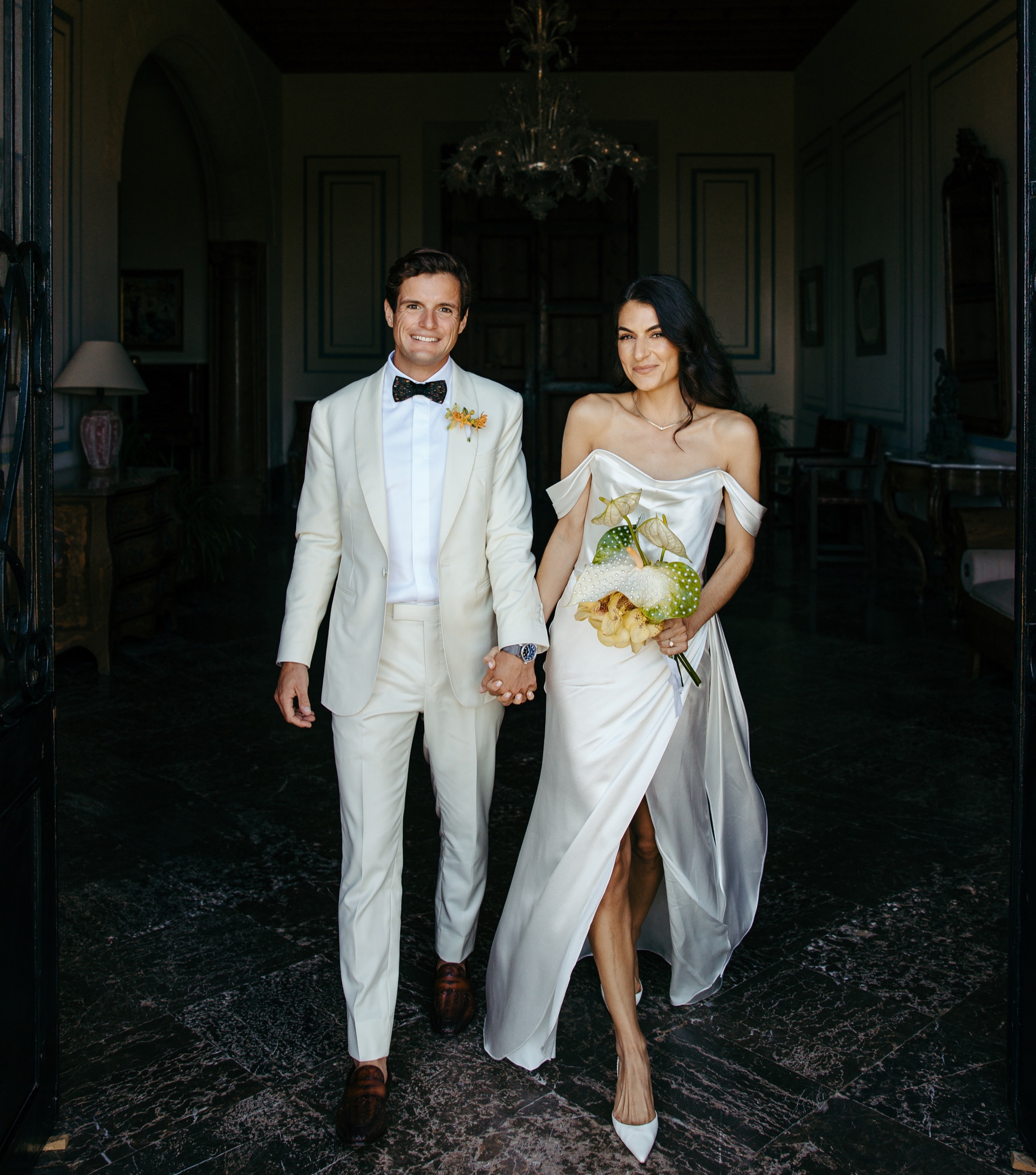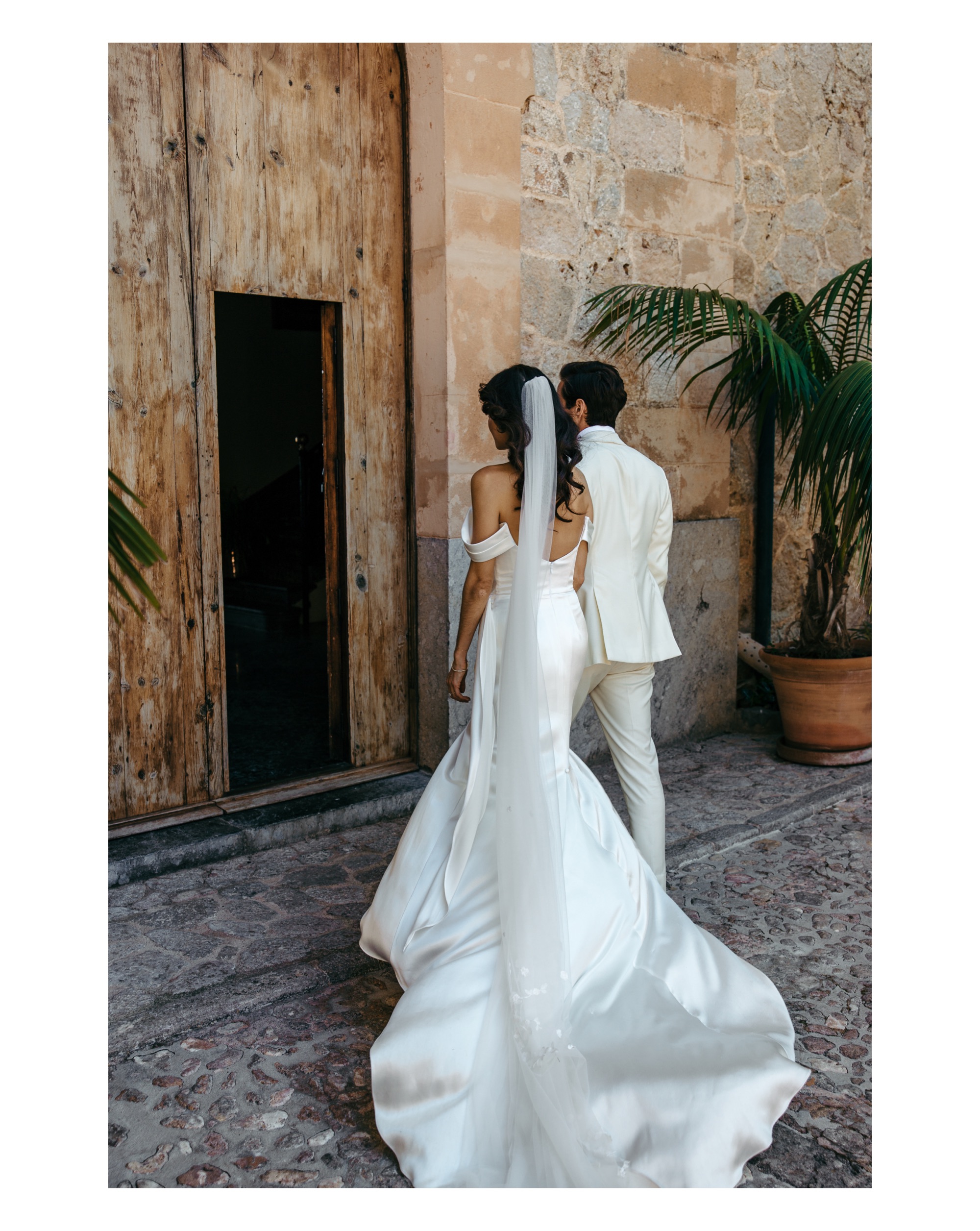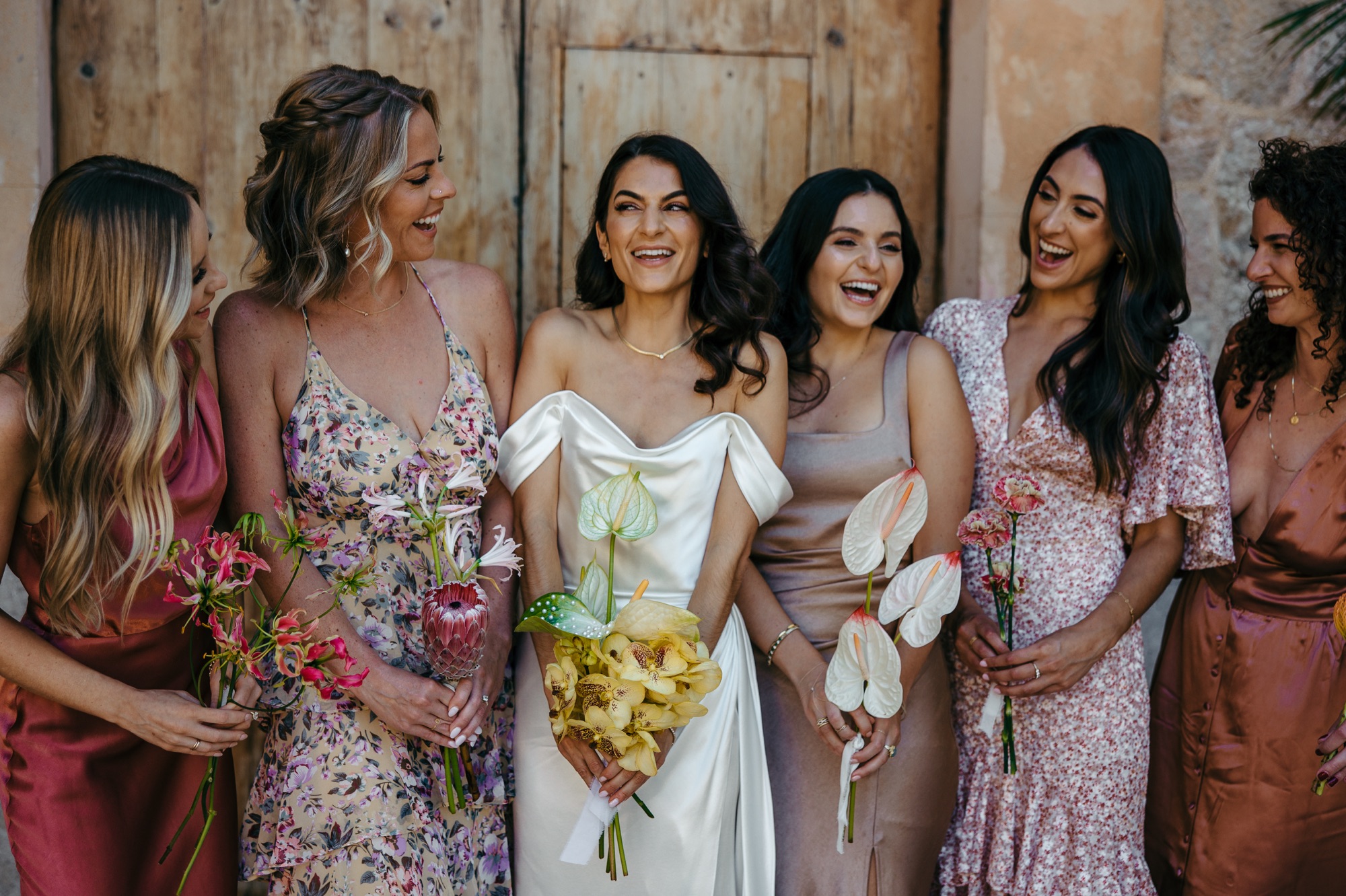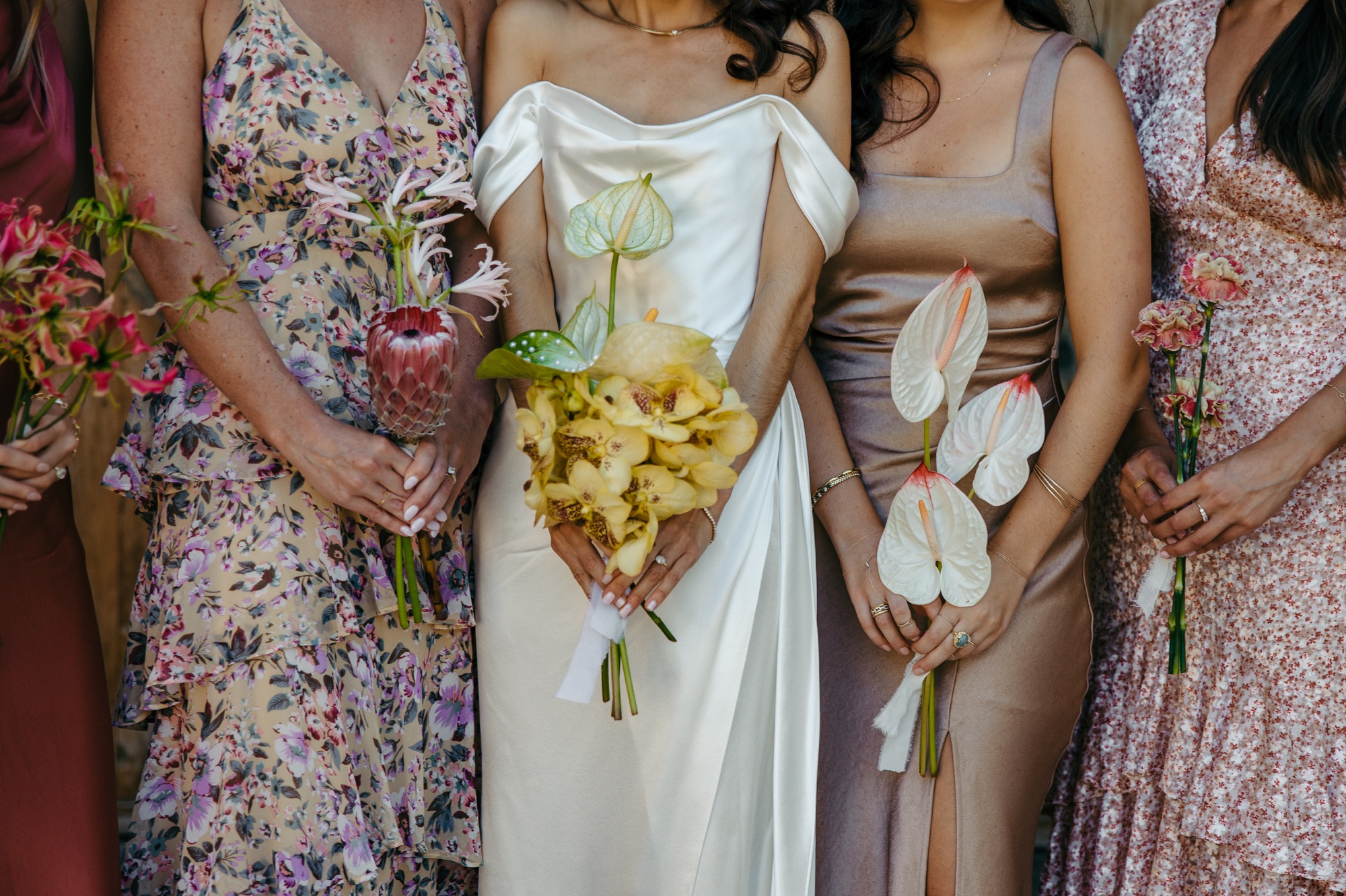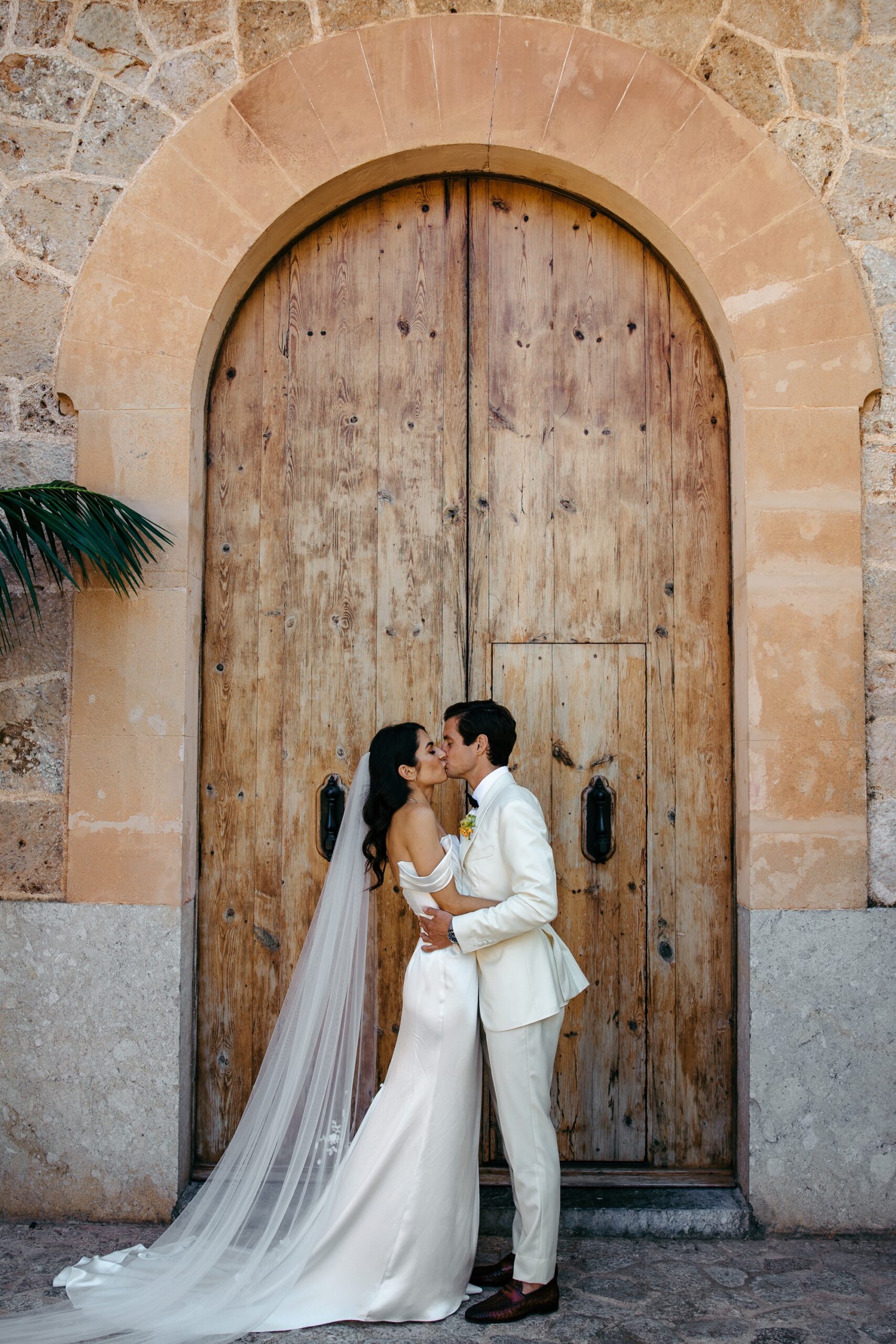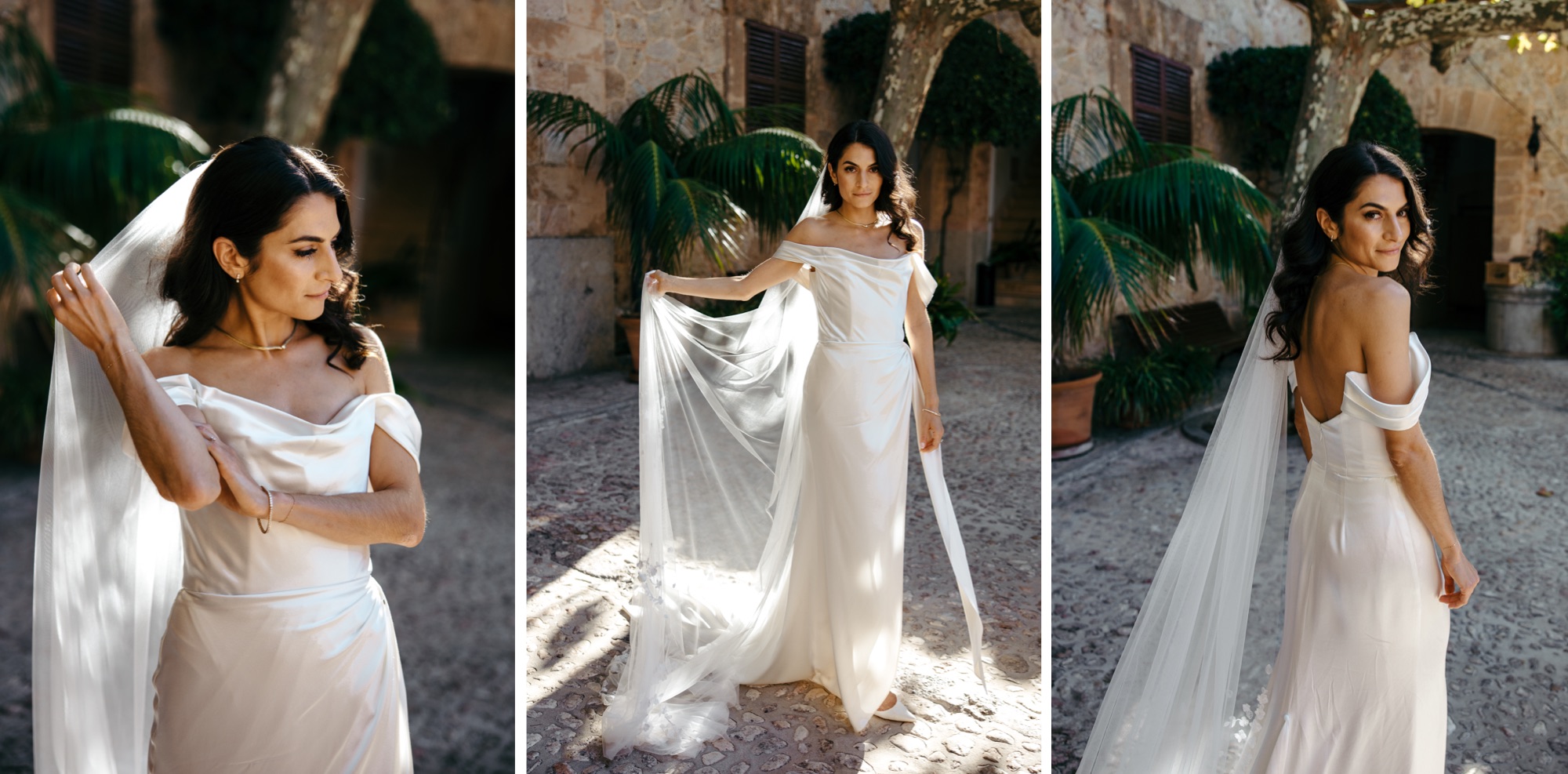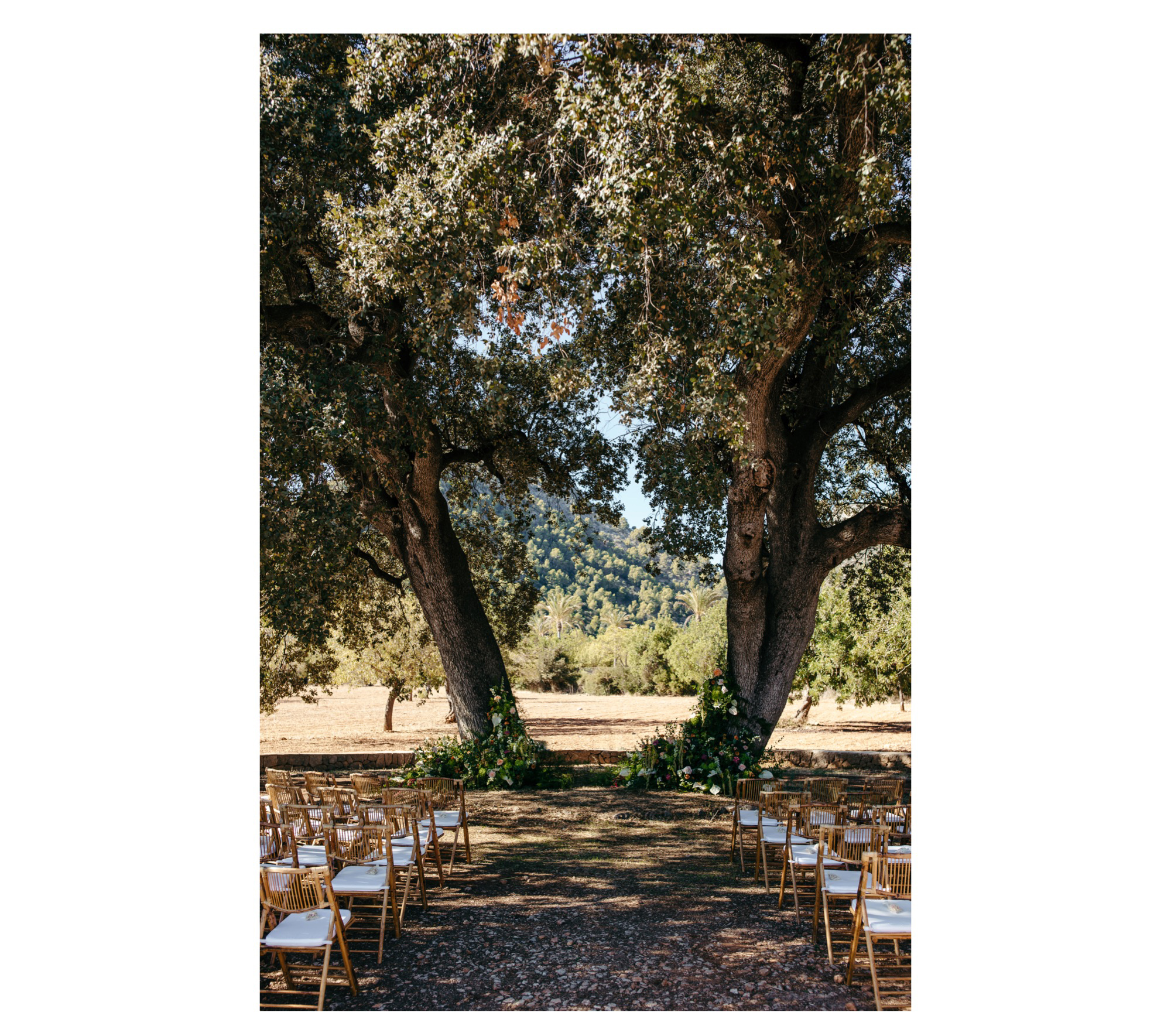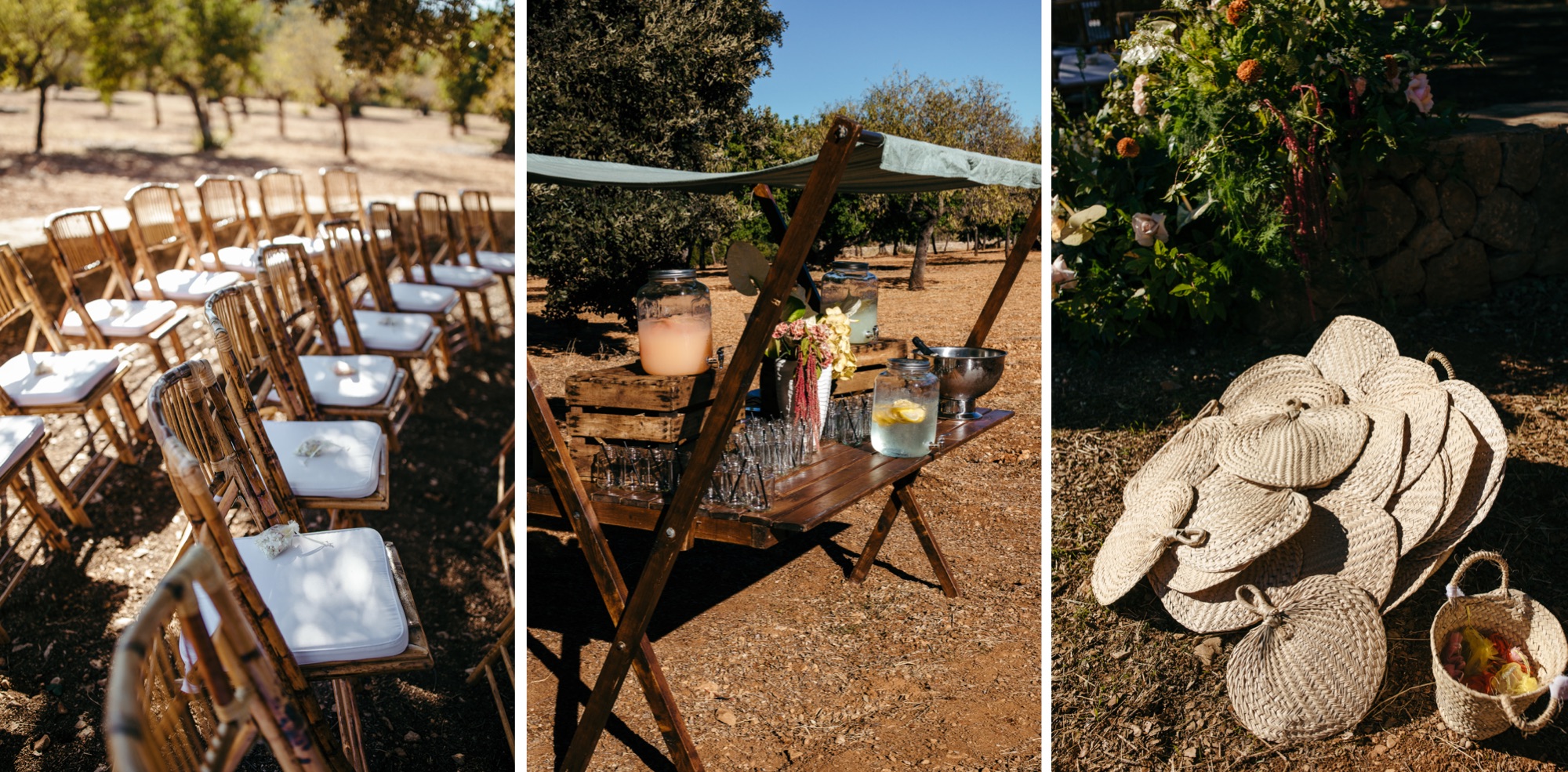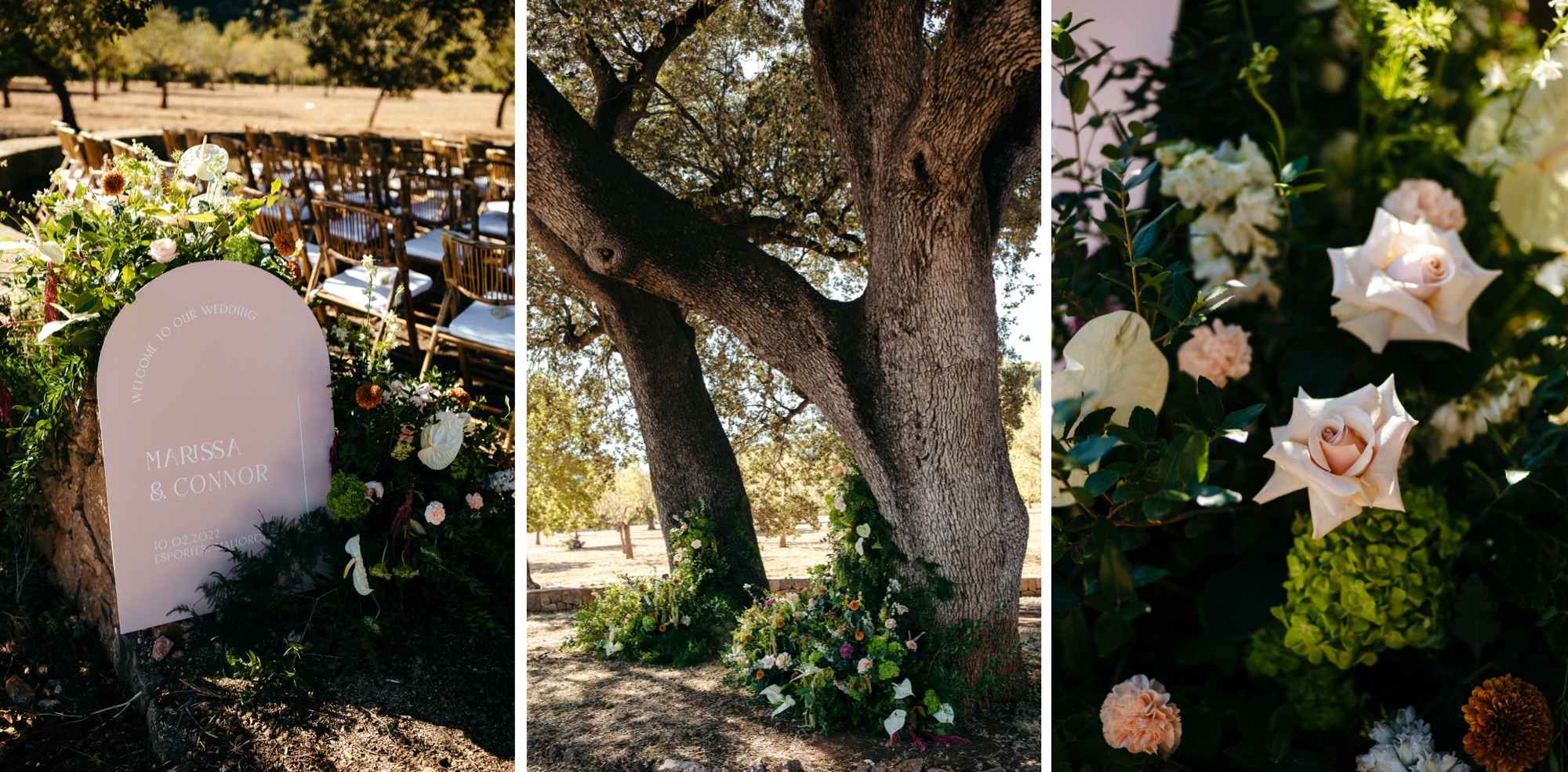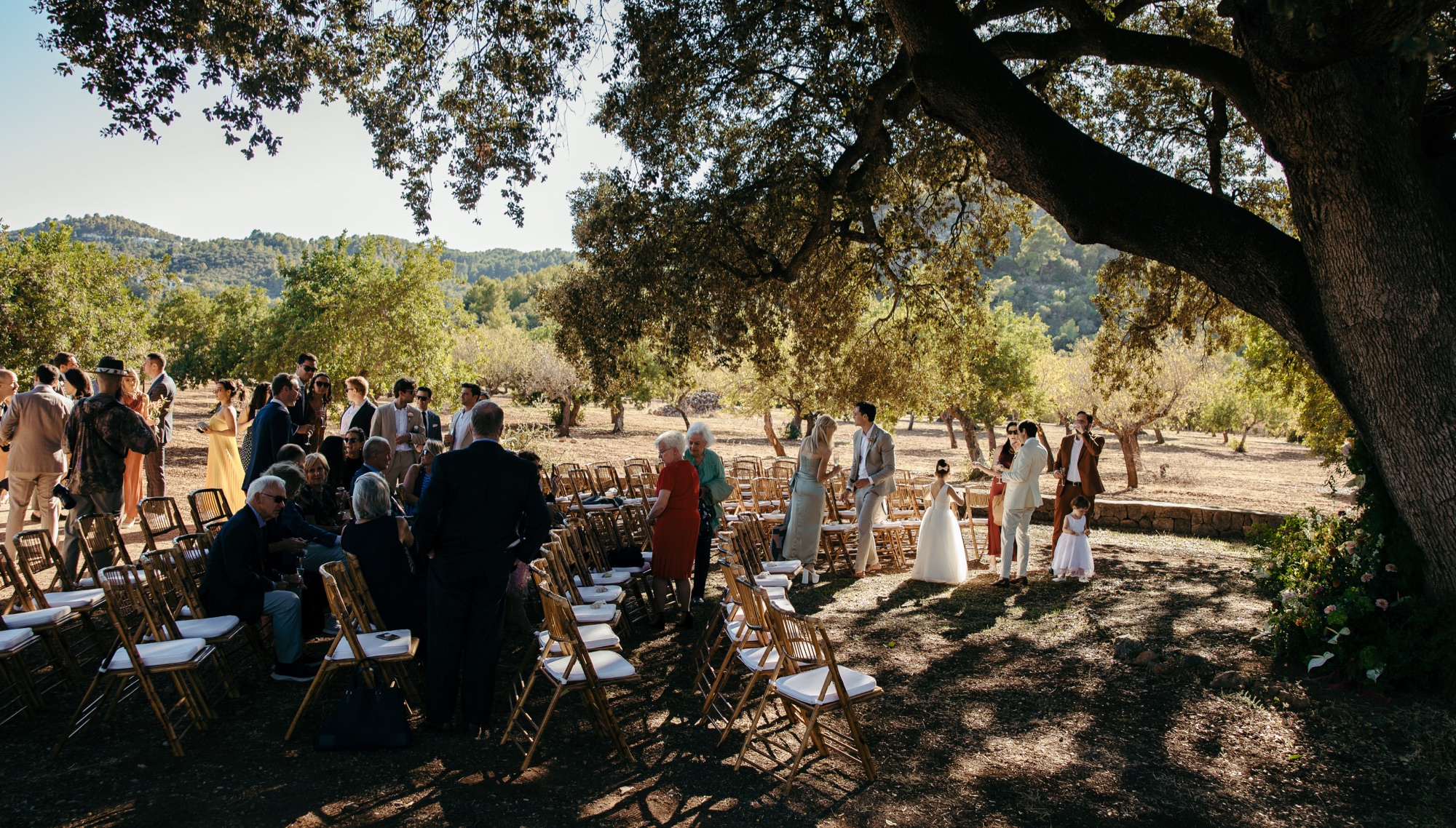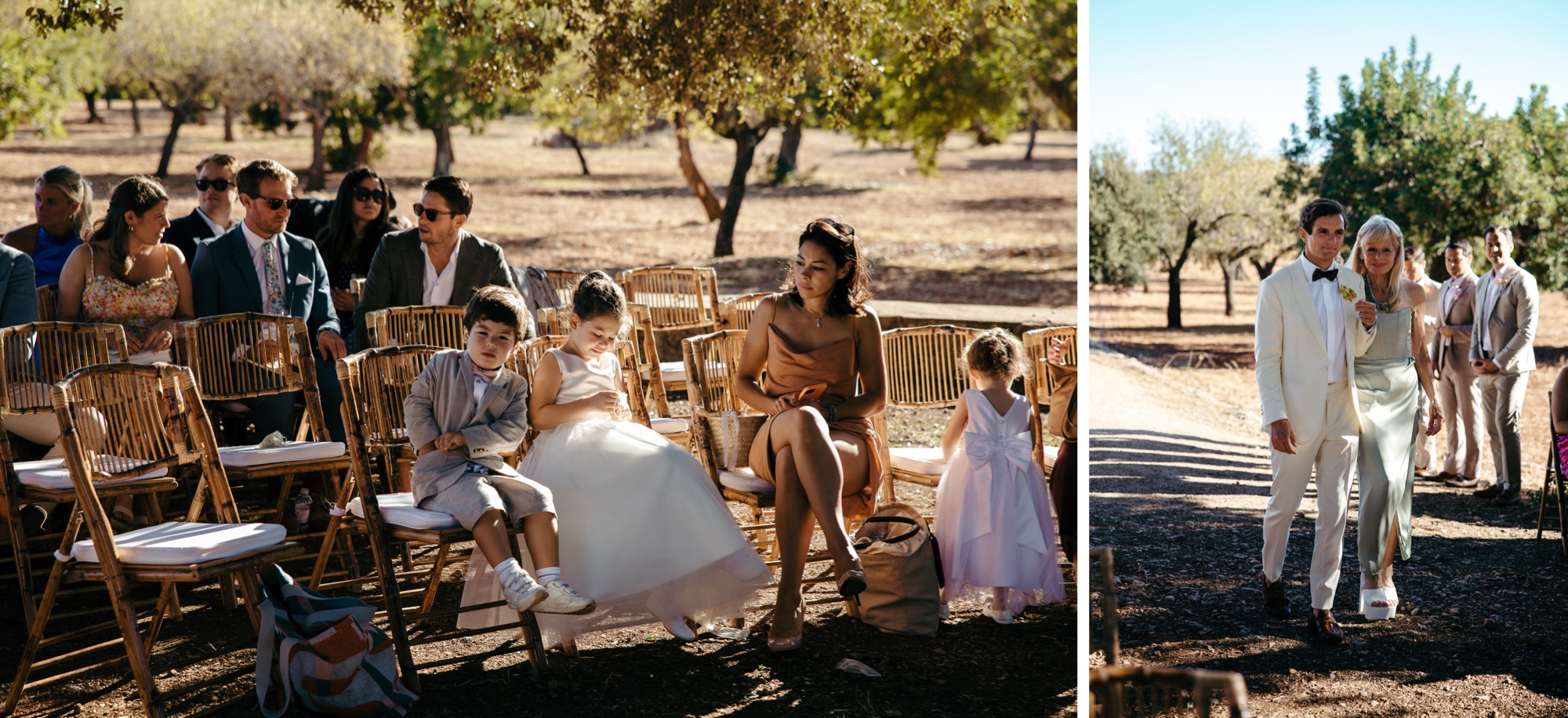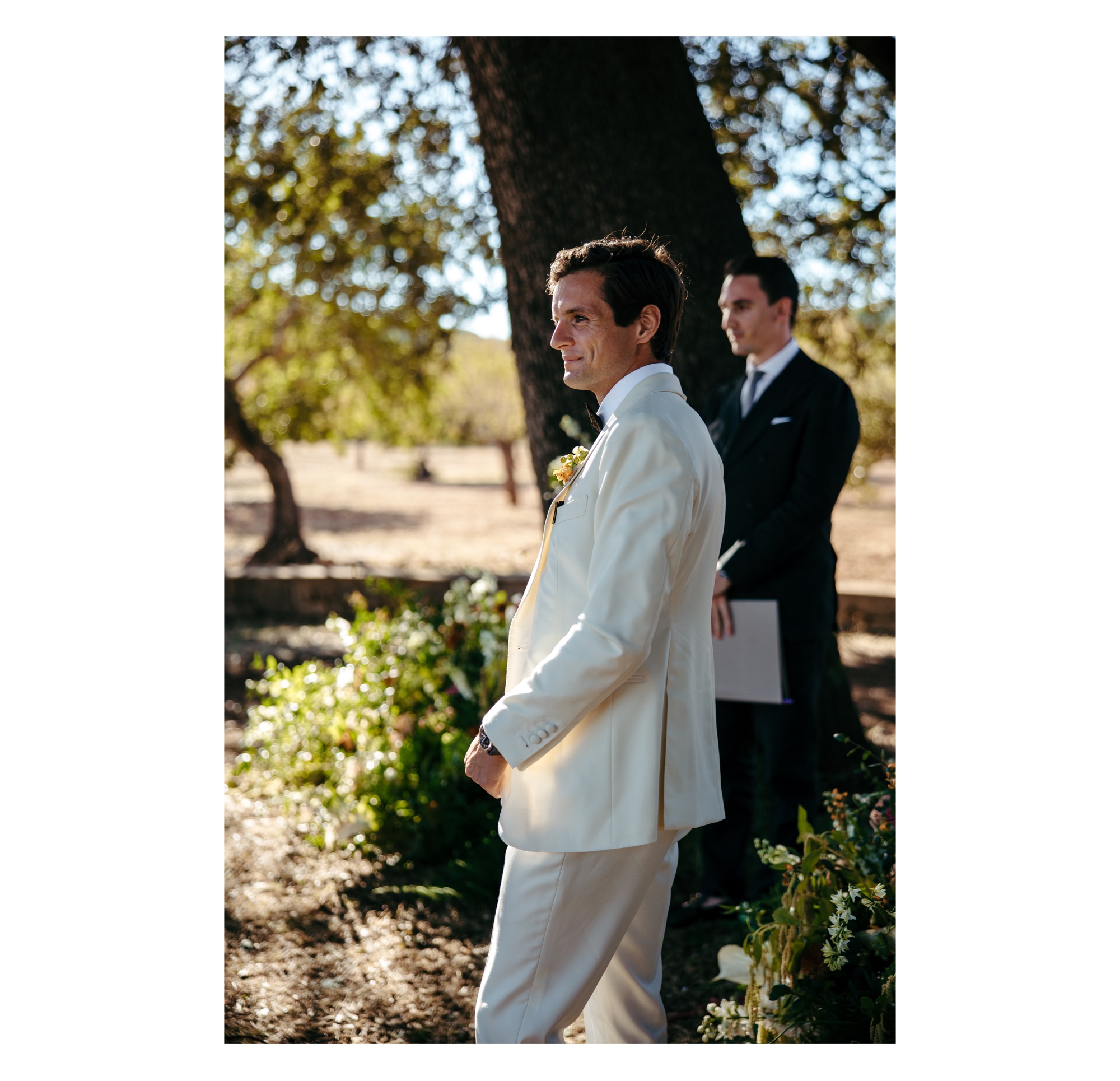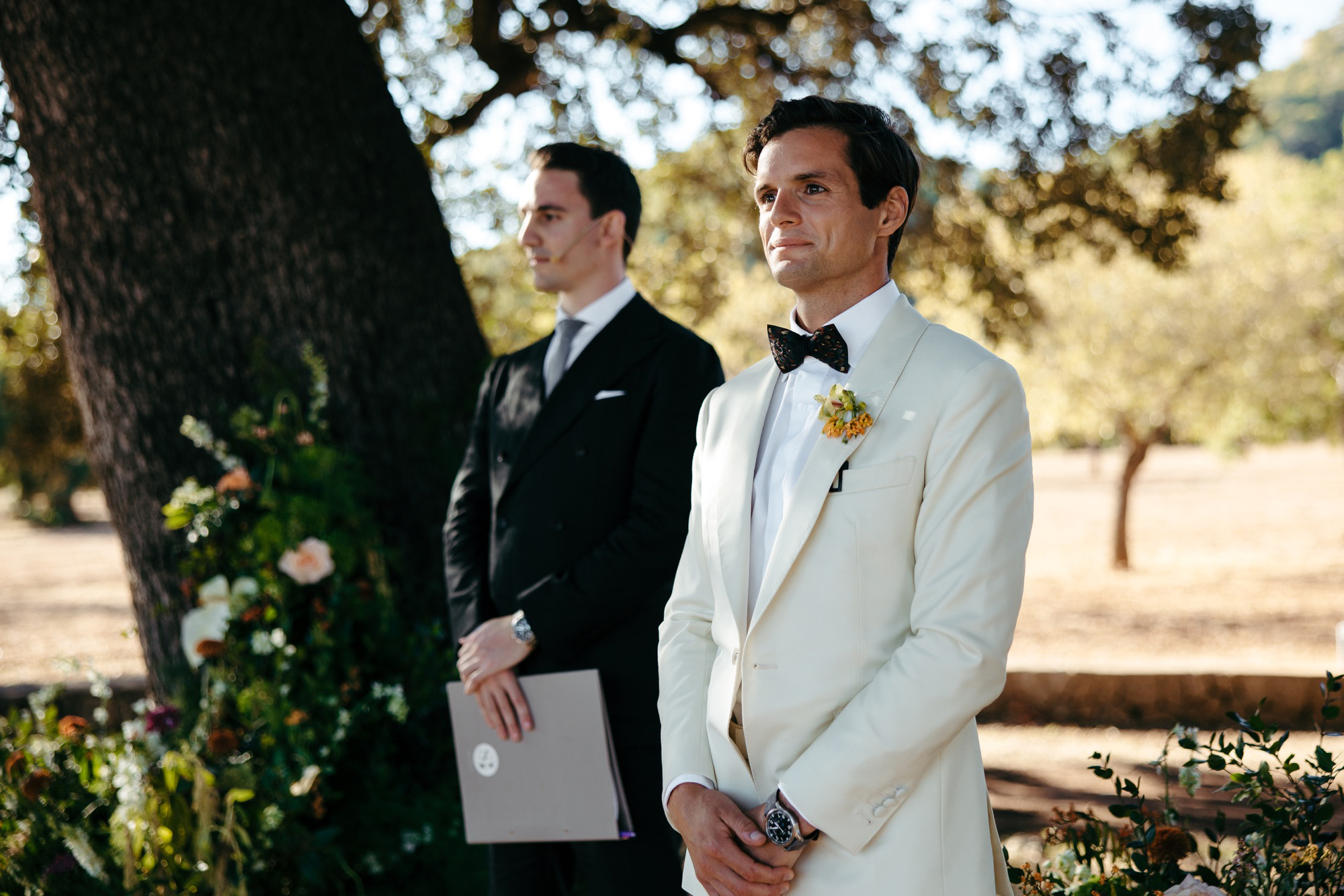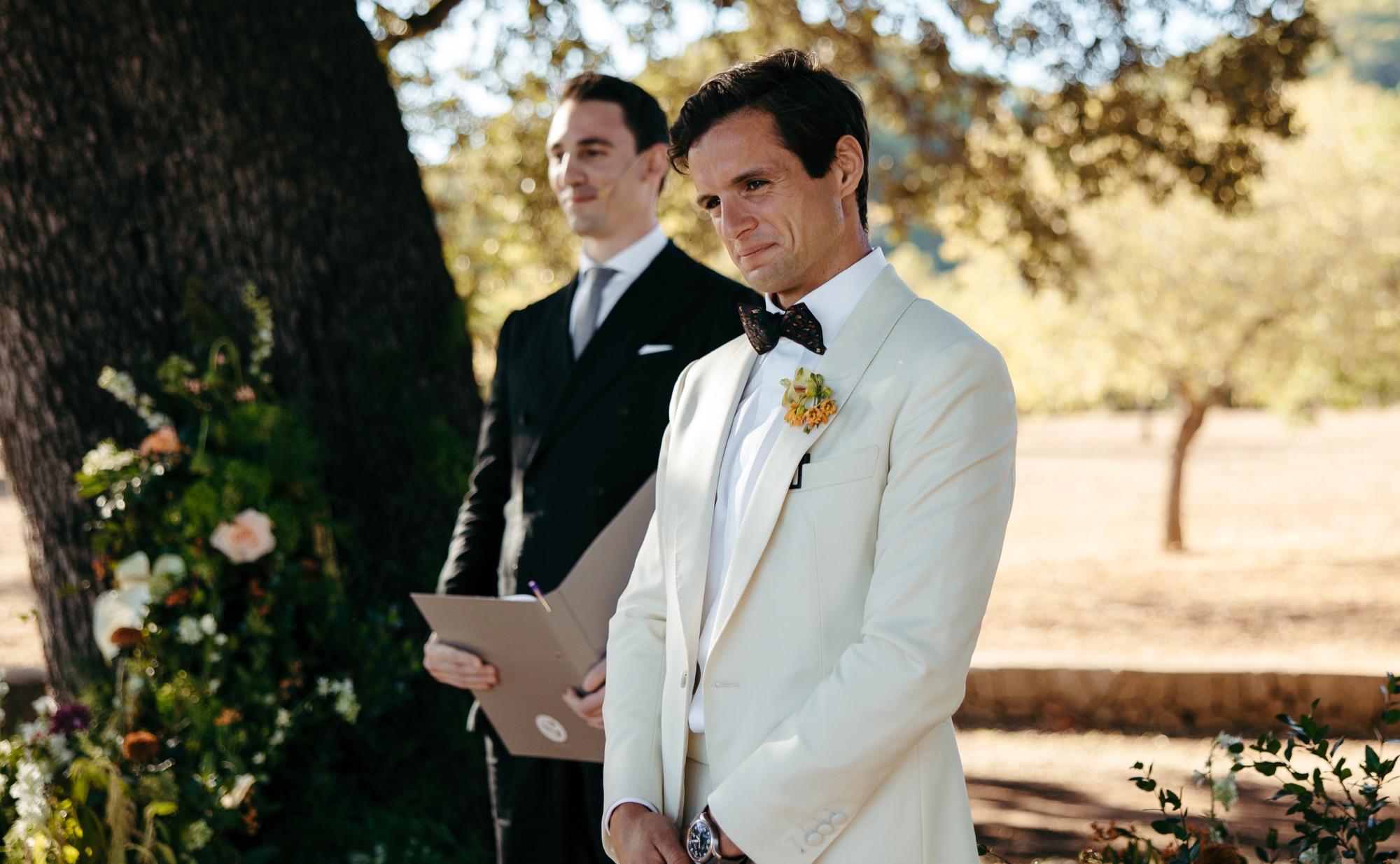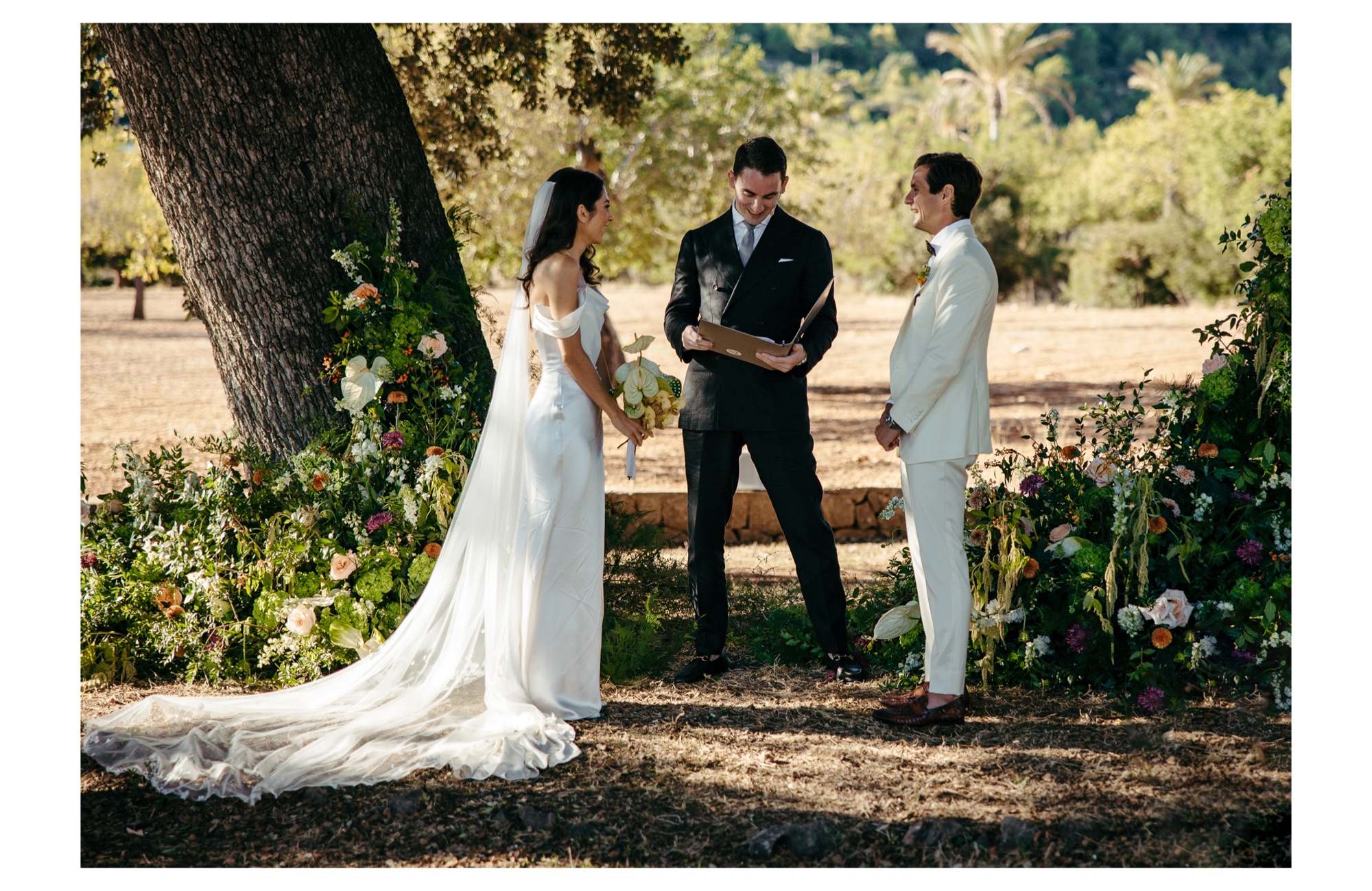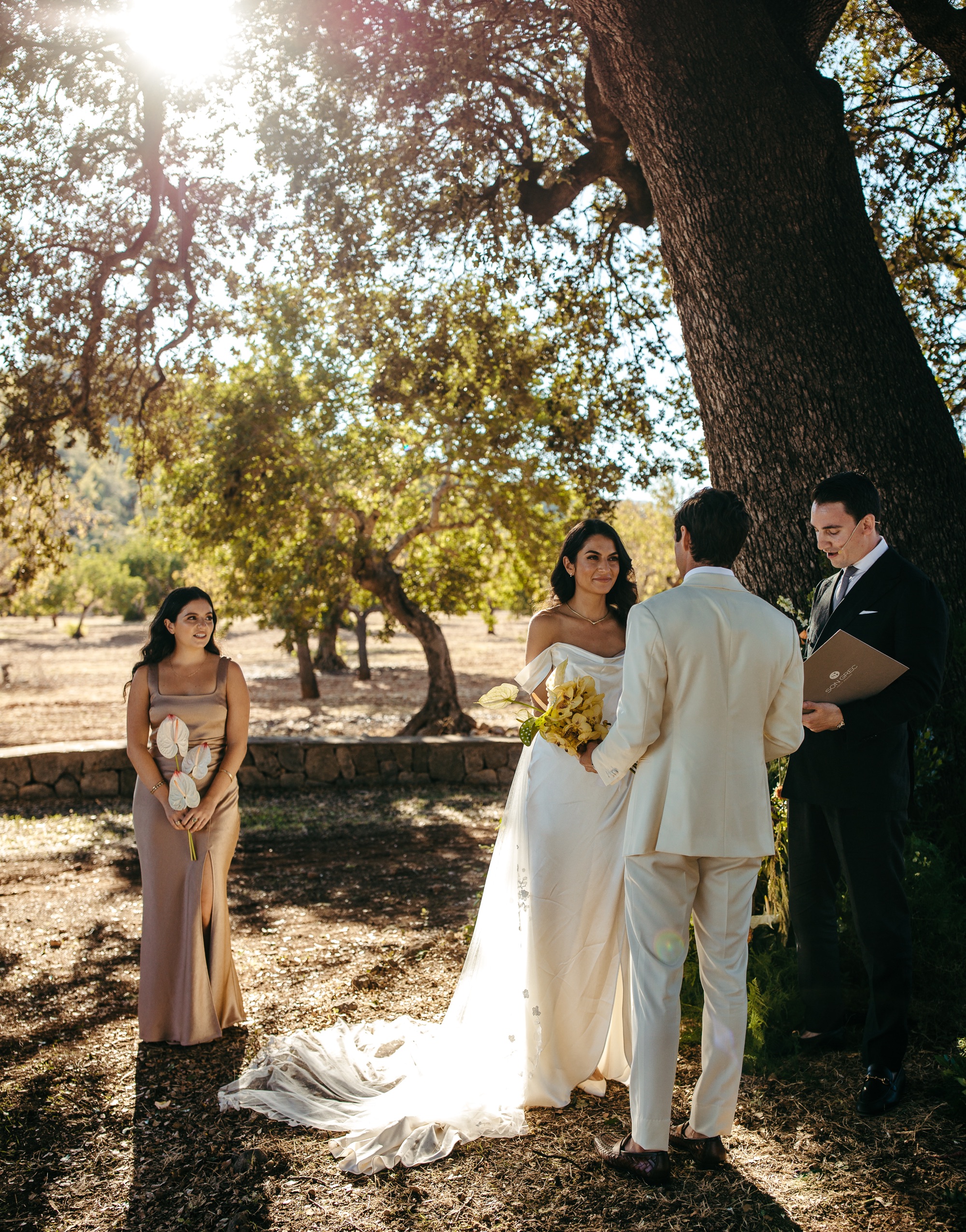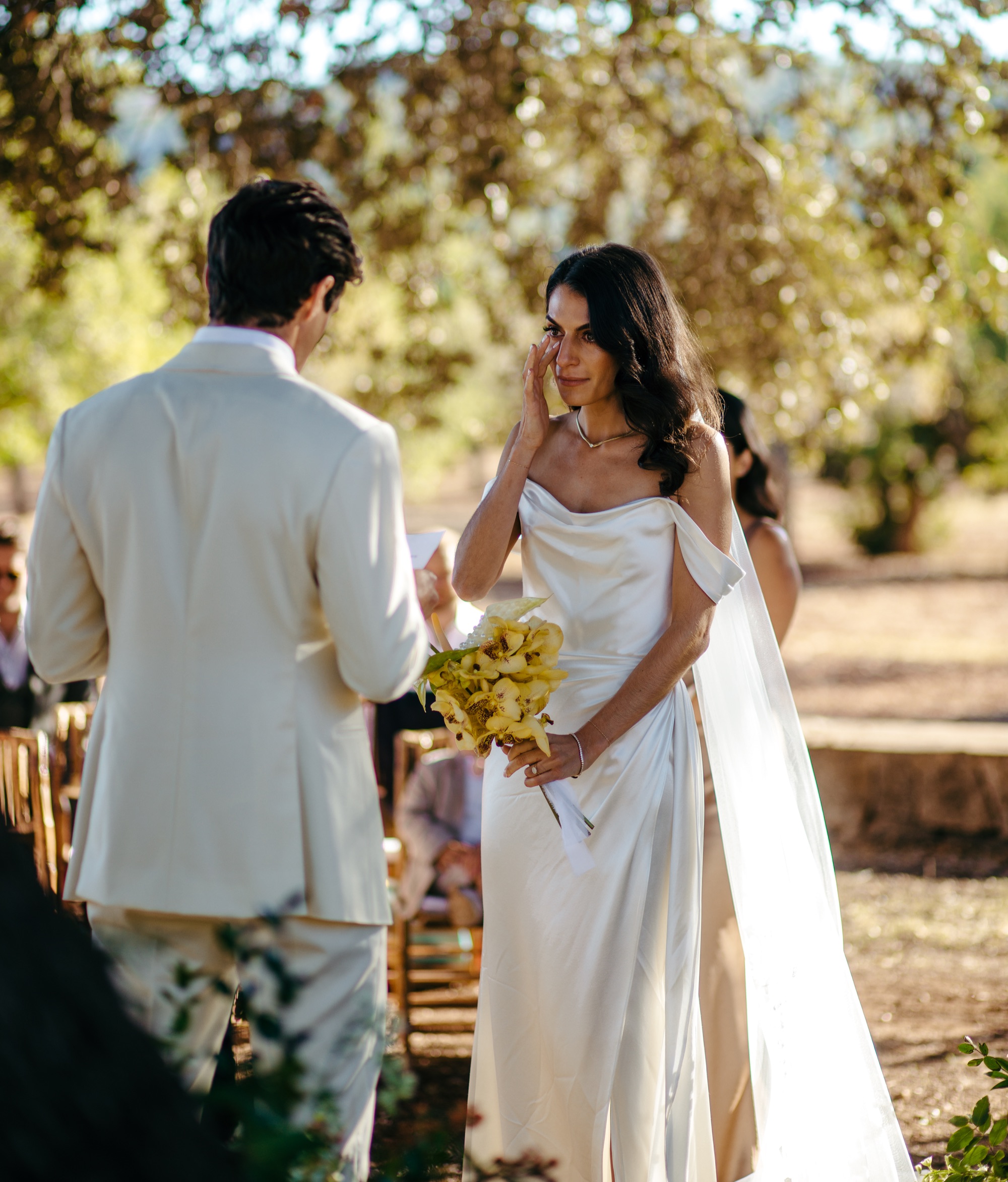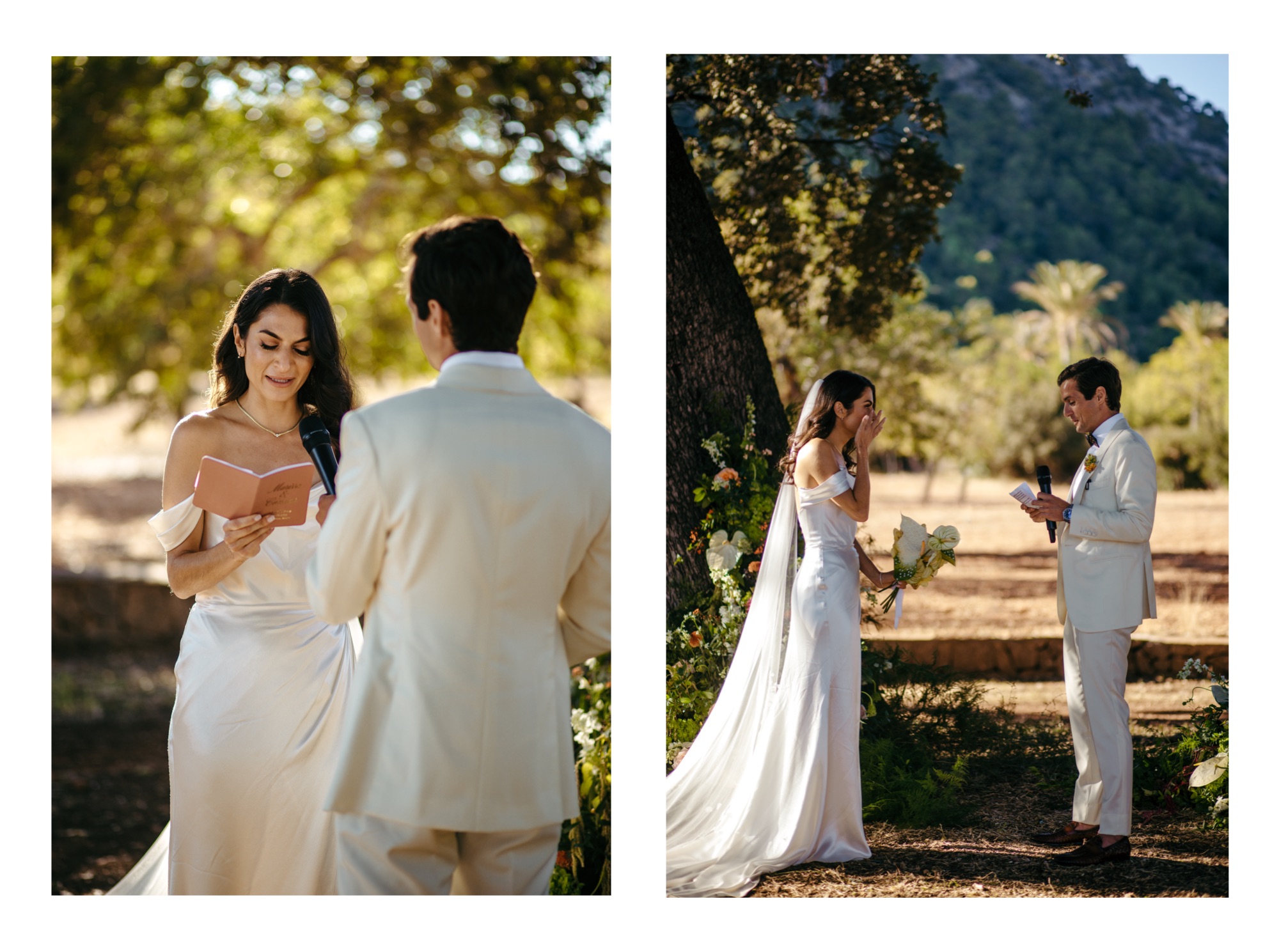 And in the nature under the spattered shade of two millennial holm oaks Marissa and Connor shared their emotional vows.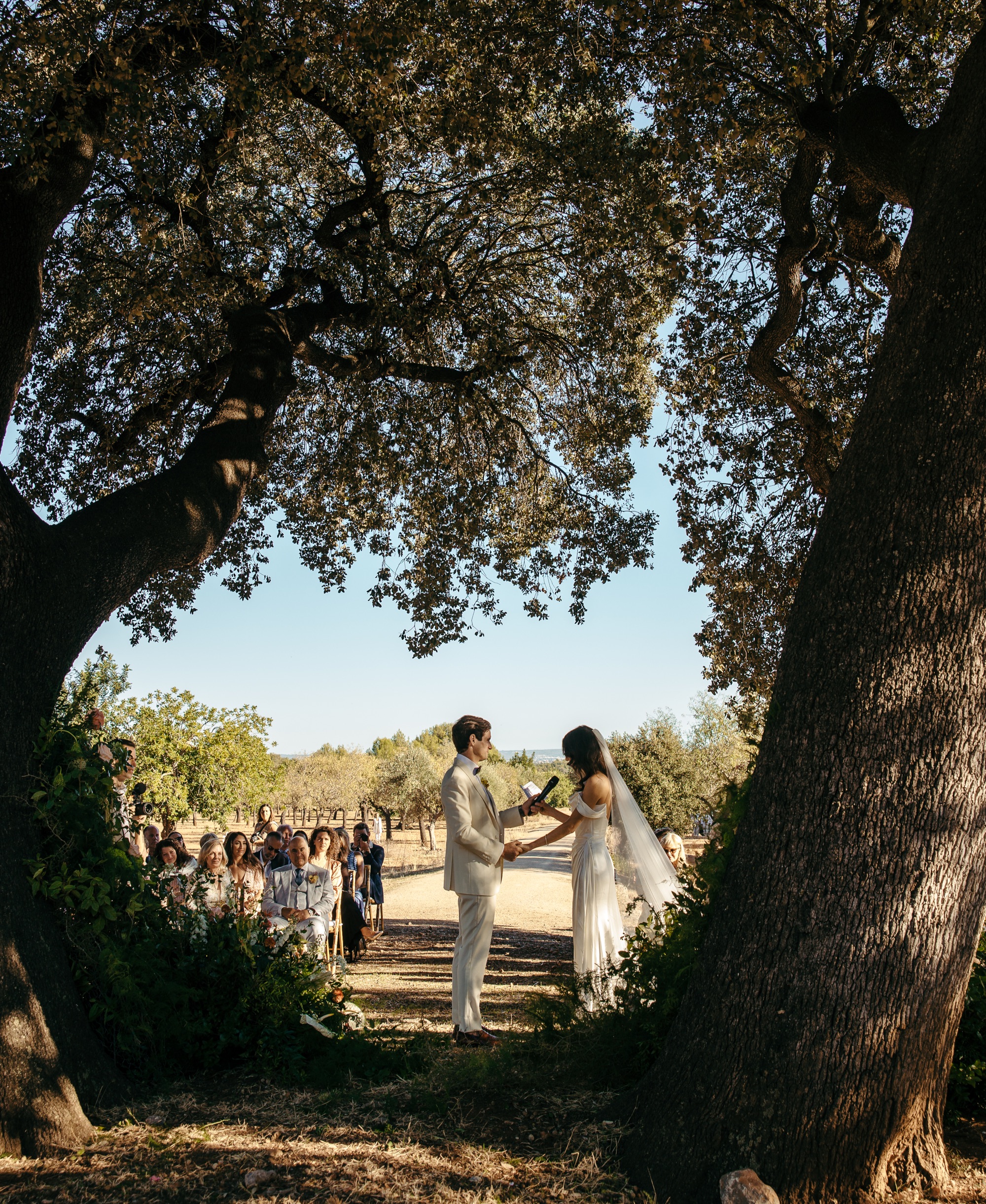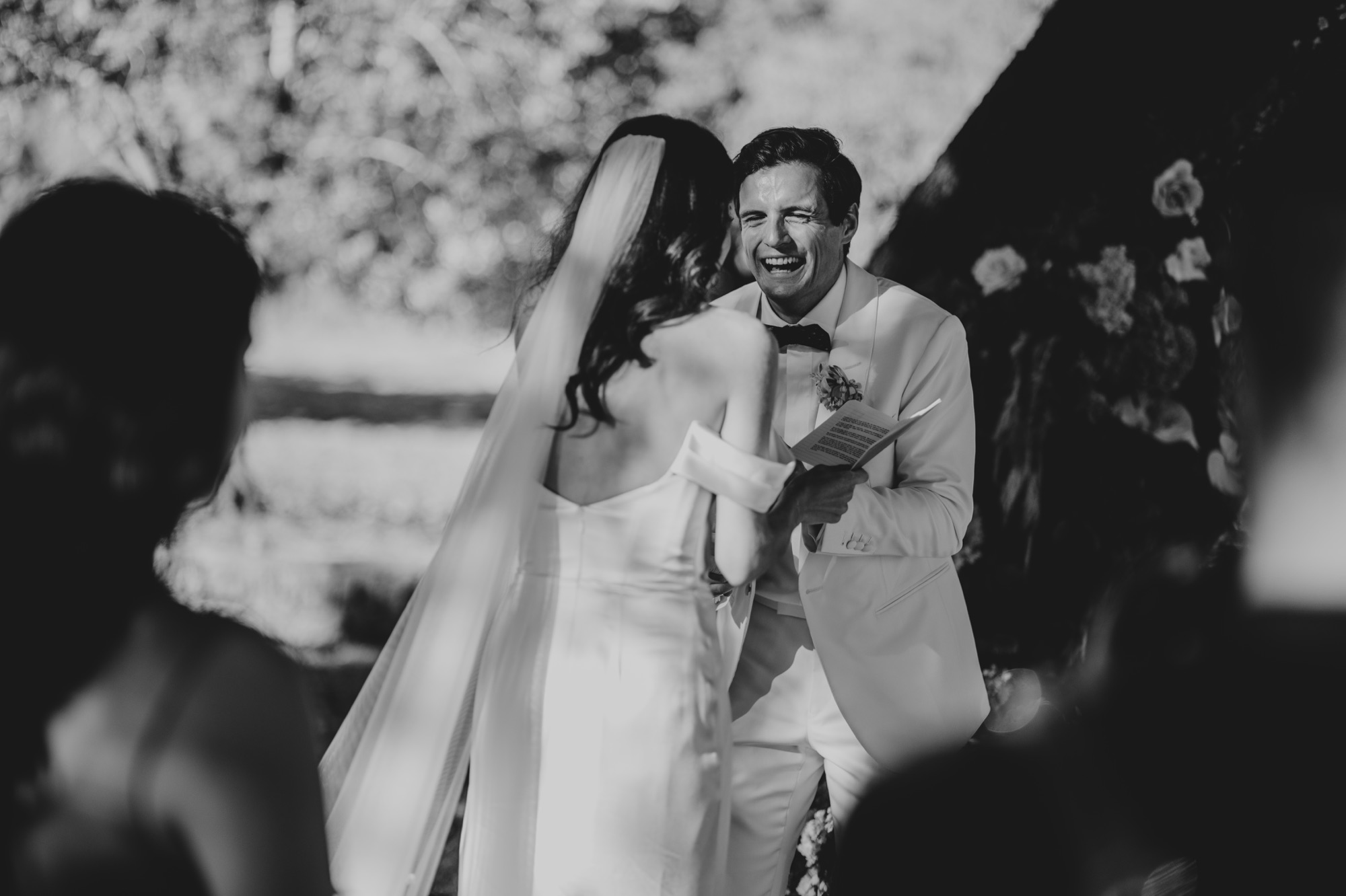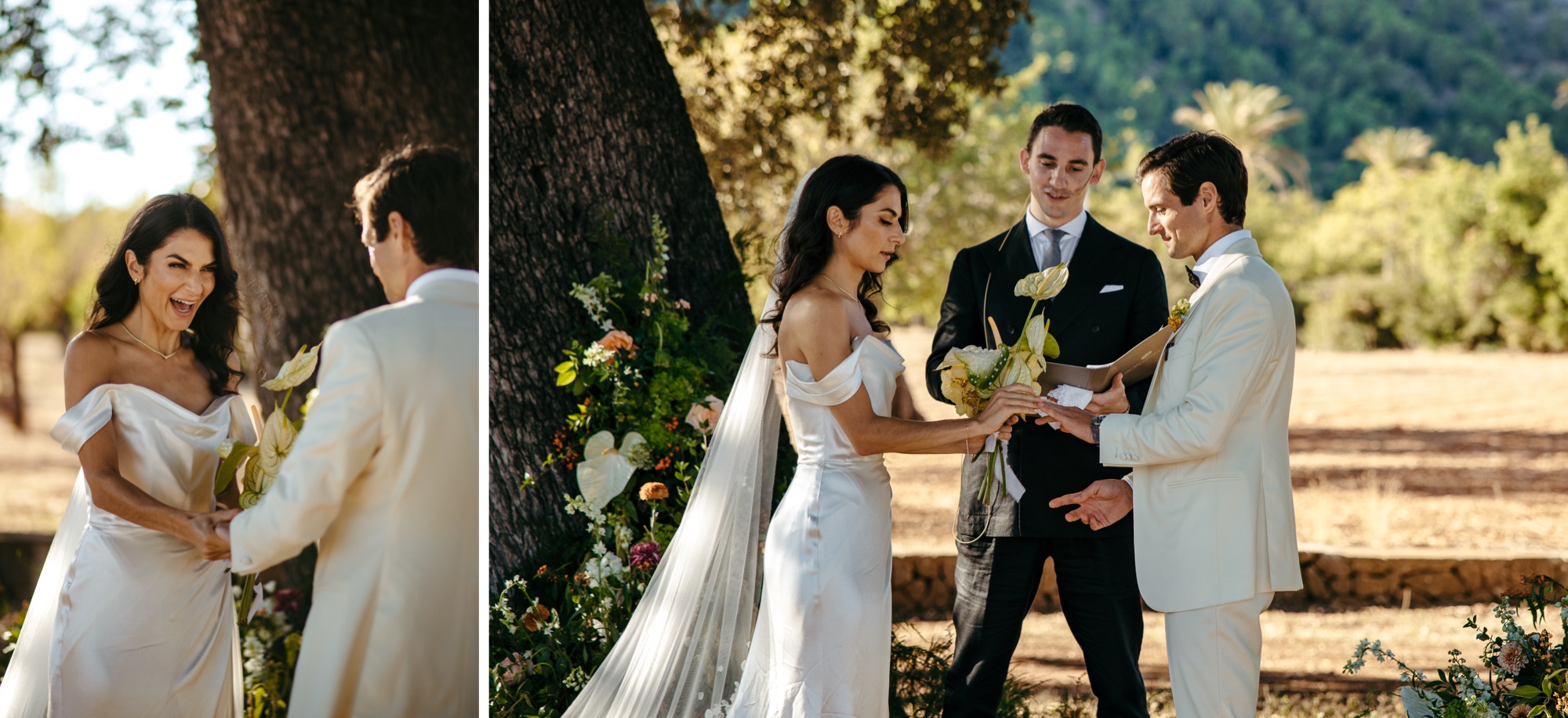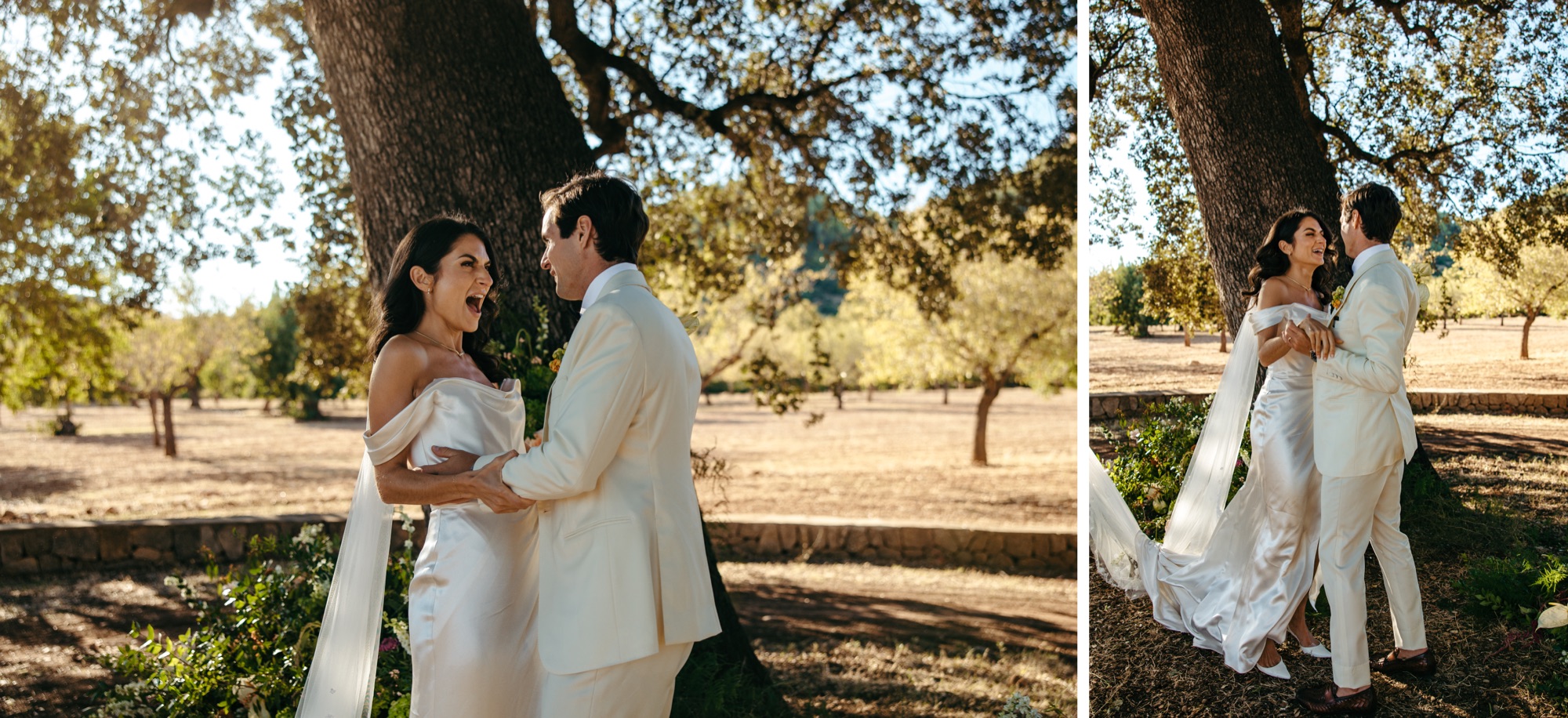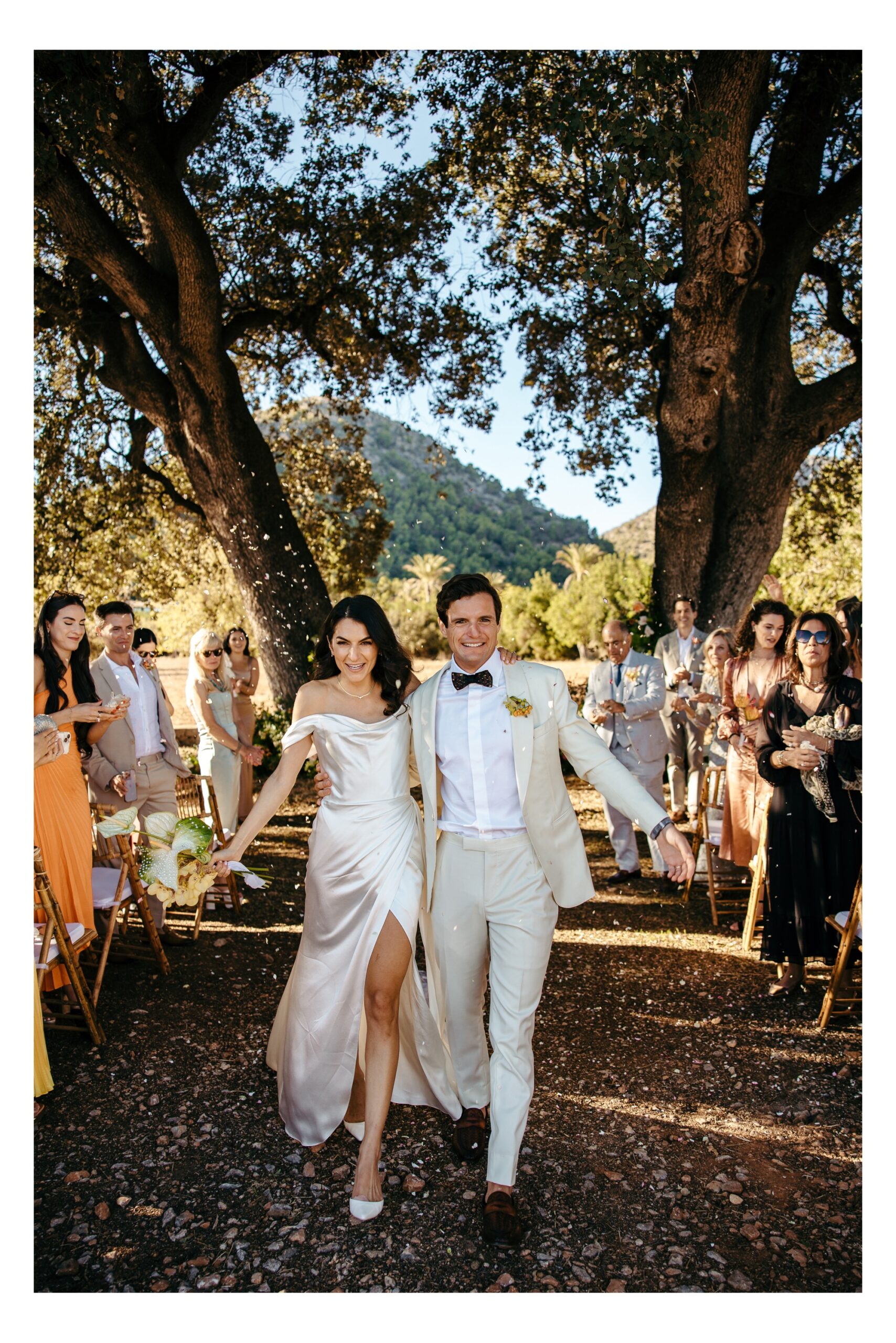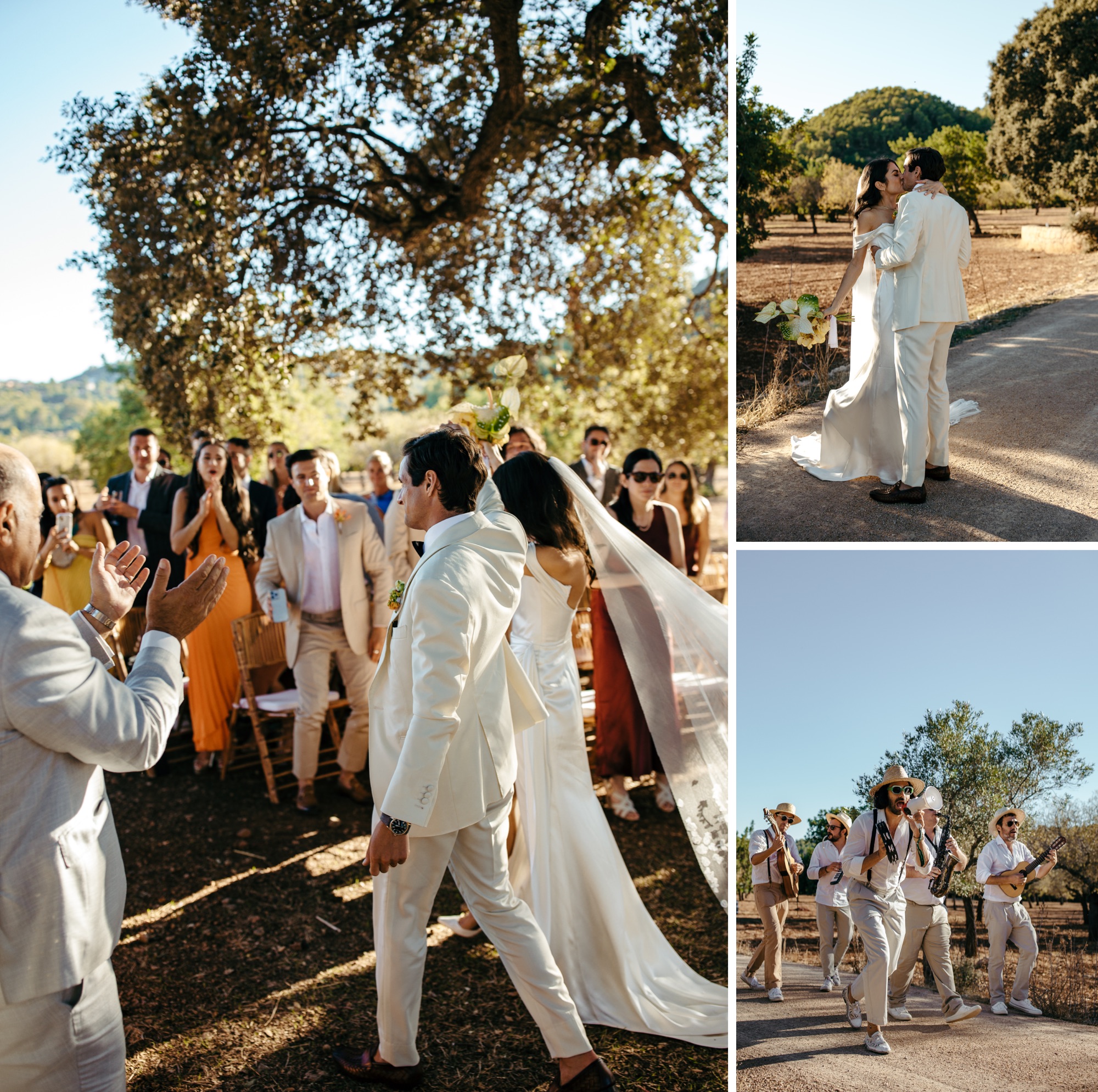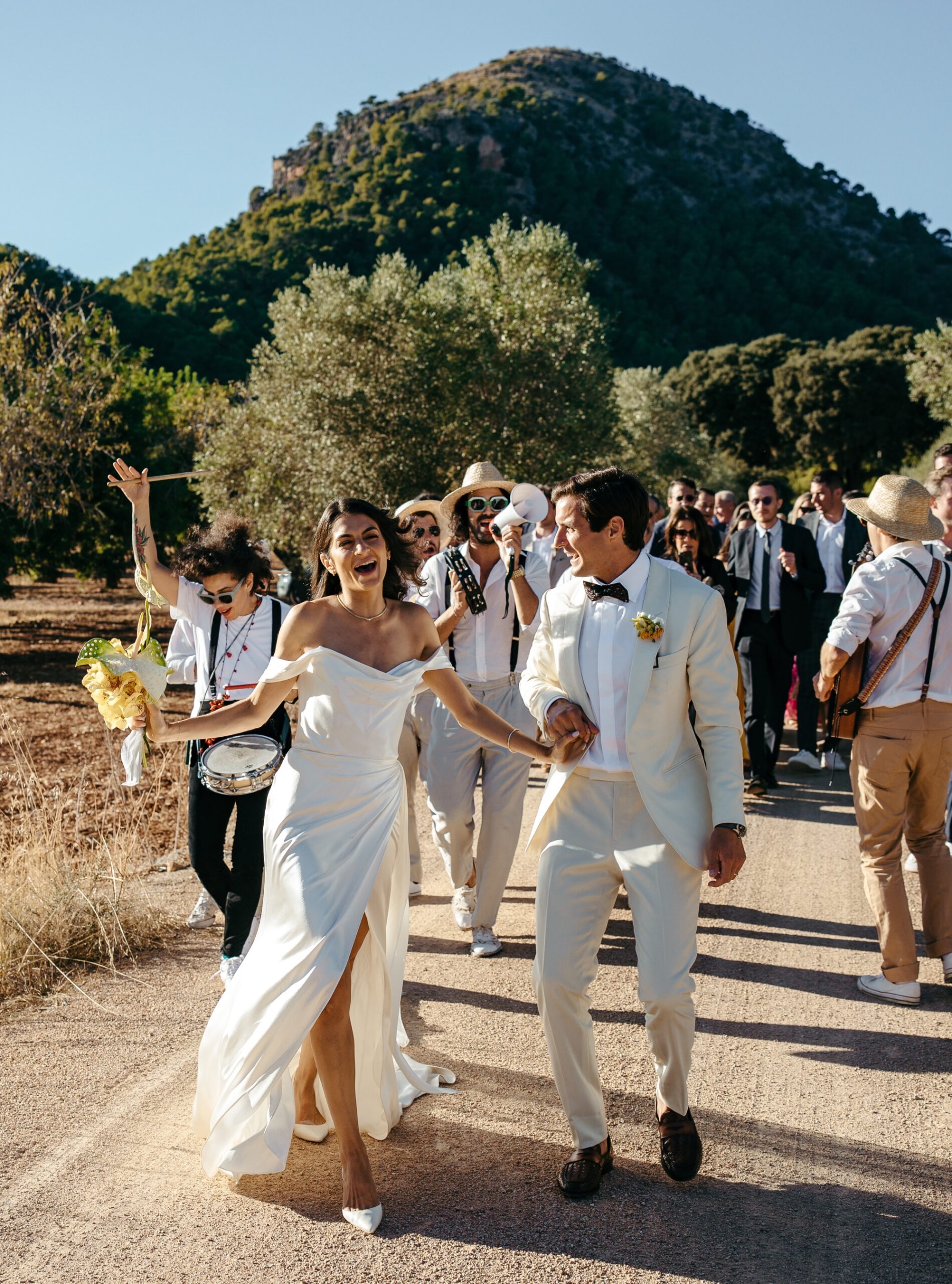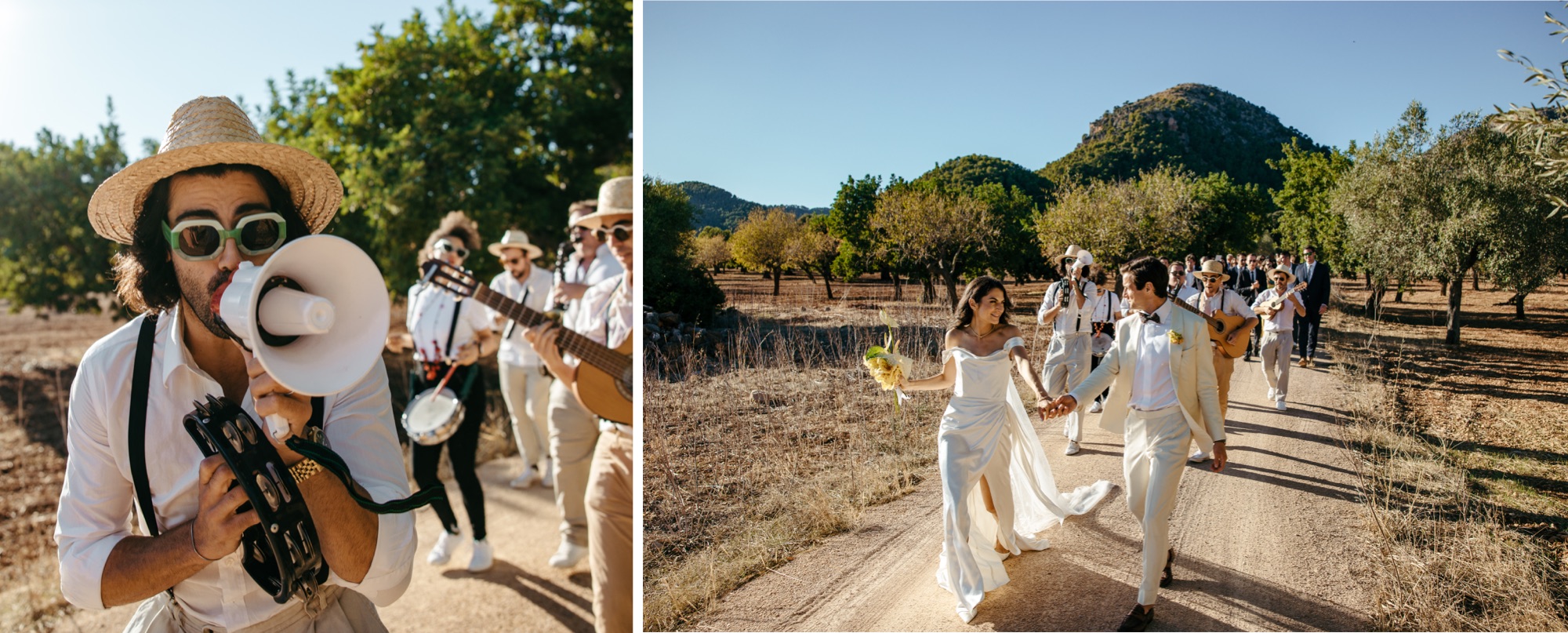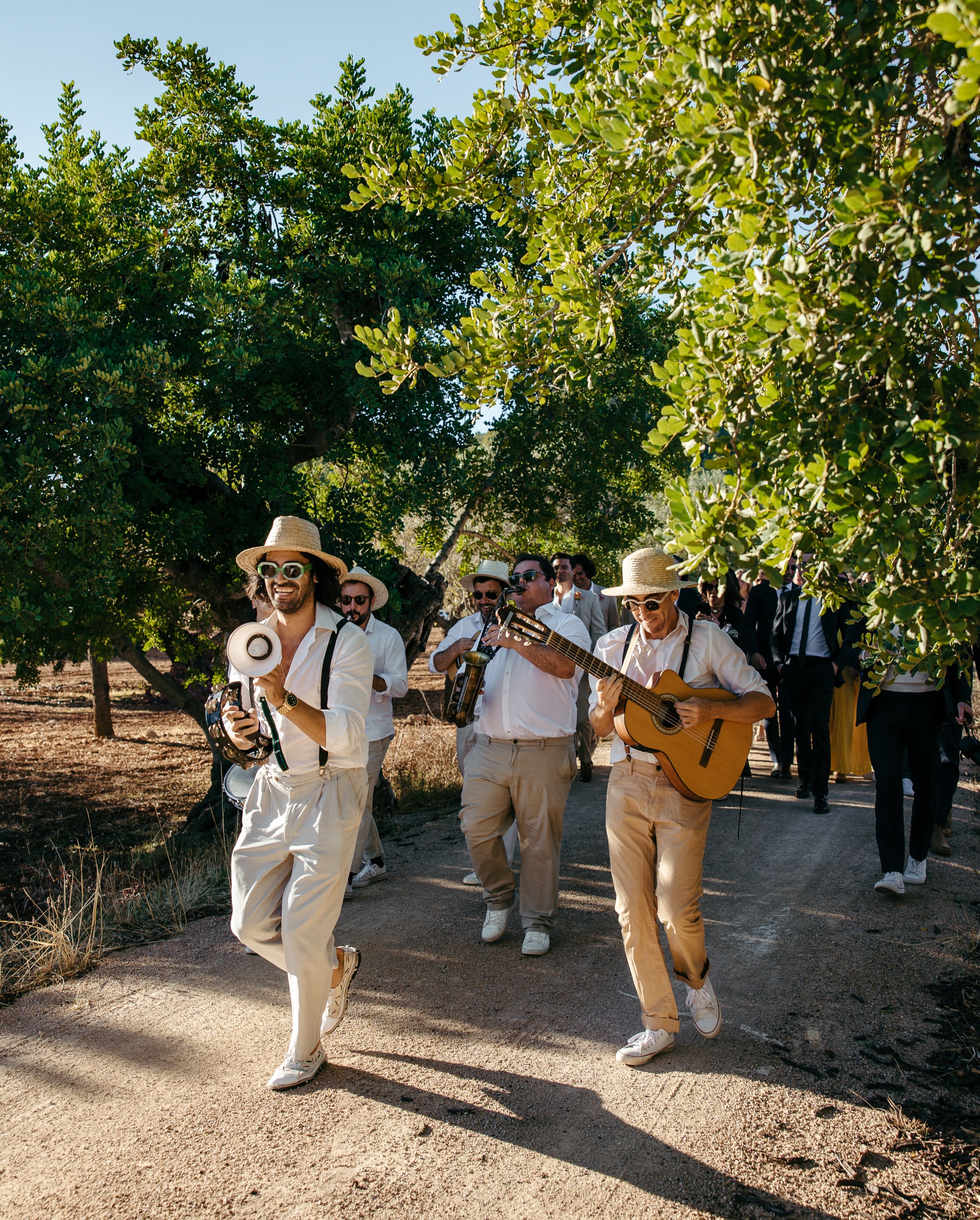 The ceremony exit kicked off the party as Paco and his band "Isla Paradiso" slipped into the role of a marching band and led the wedding party to the cocktail area.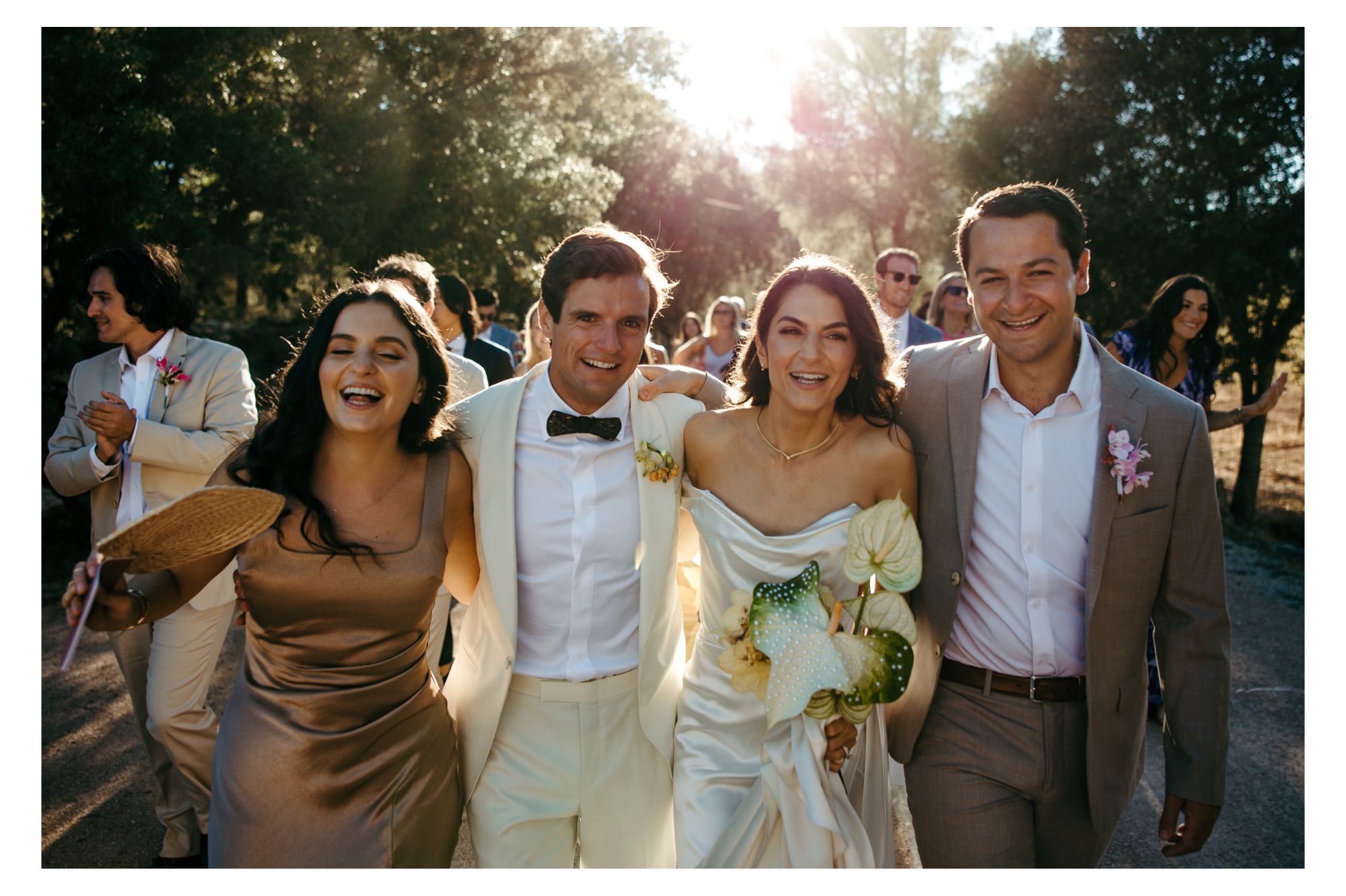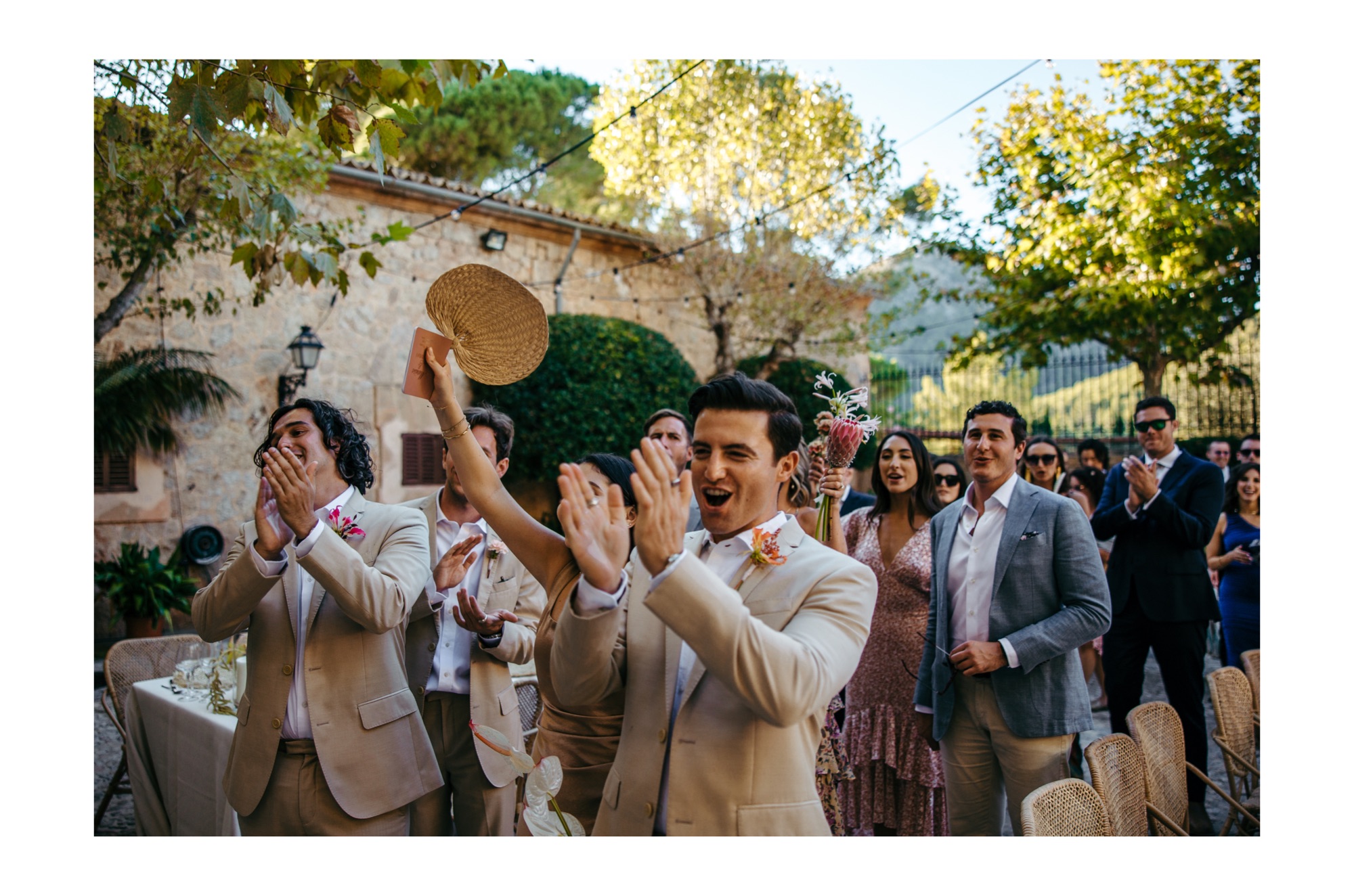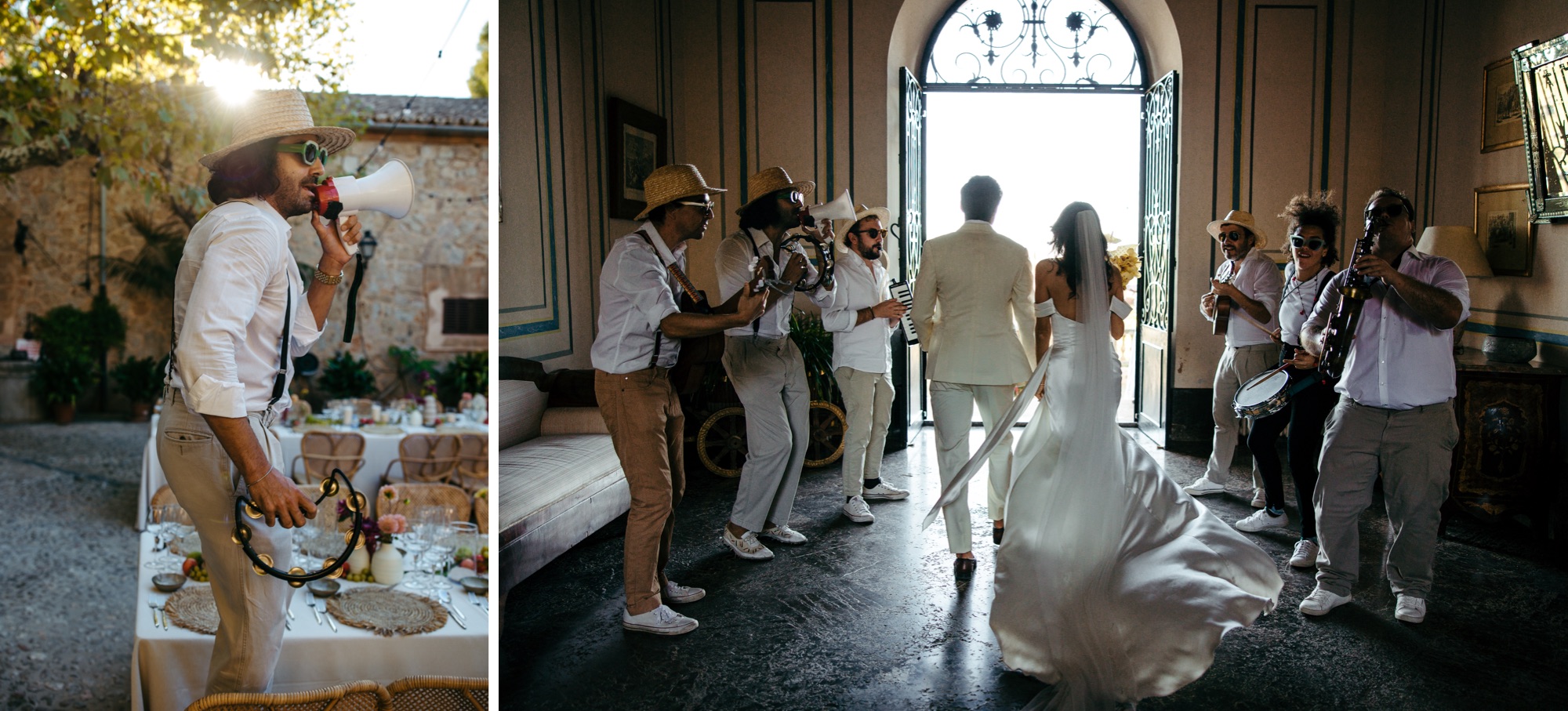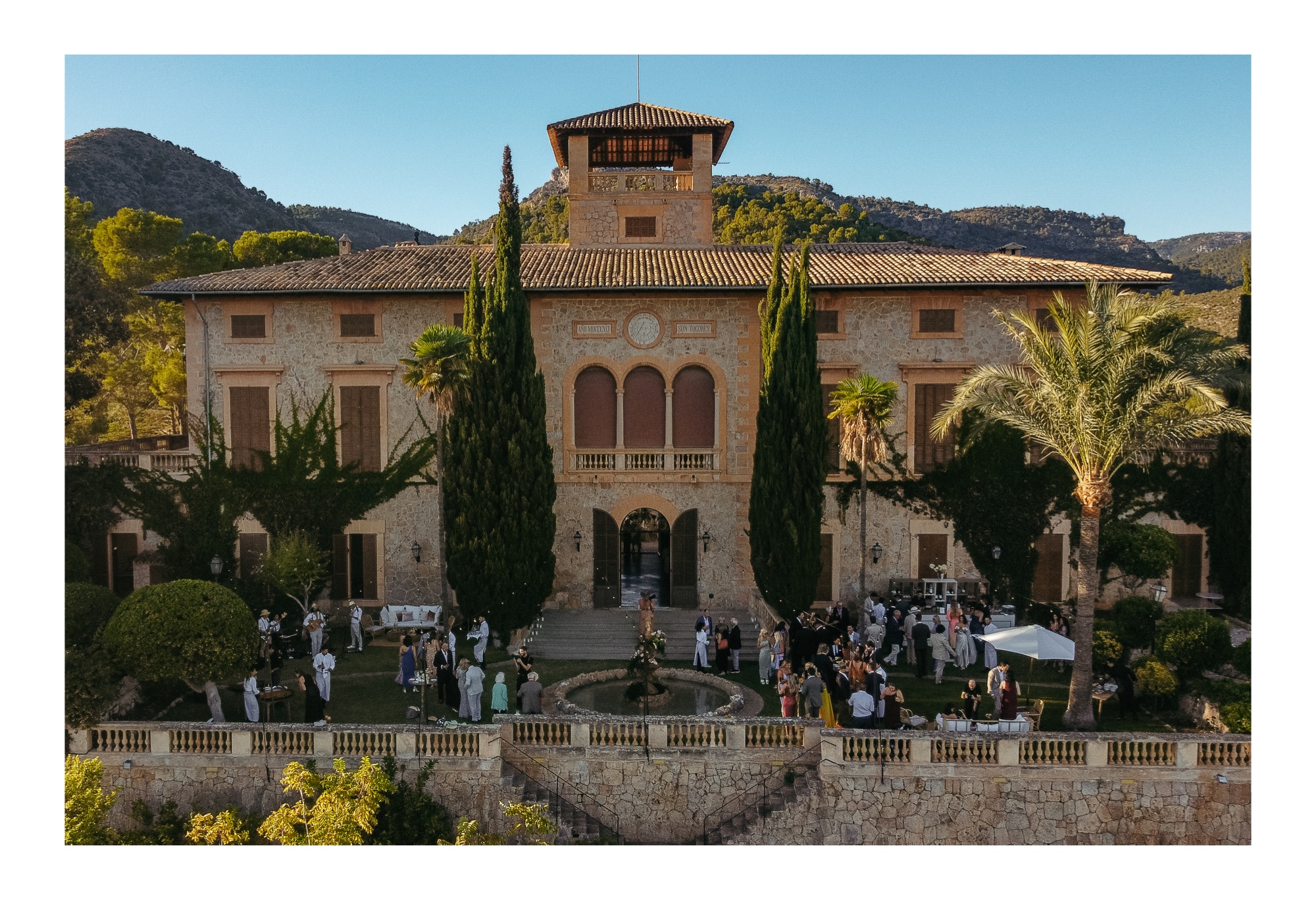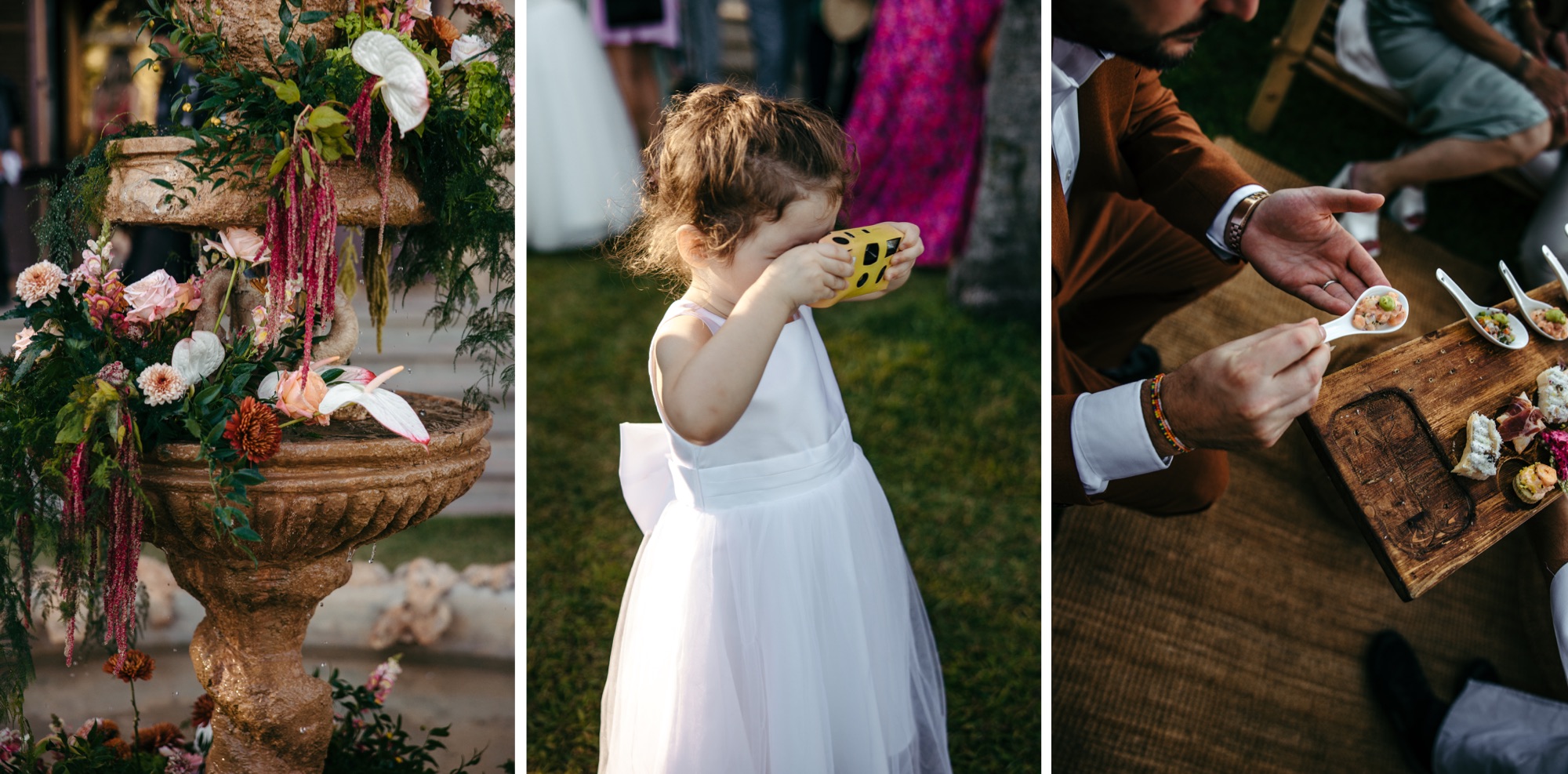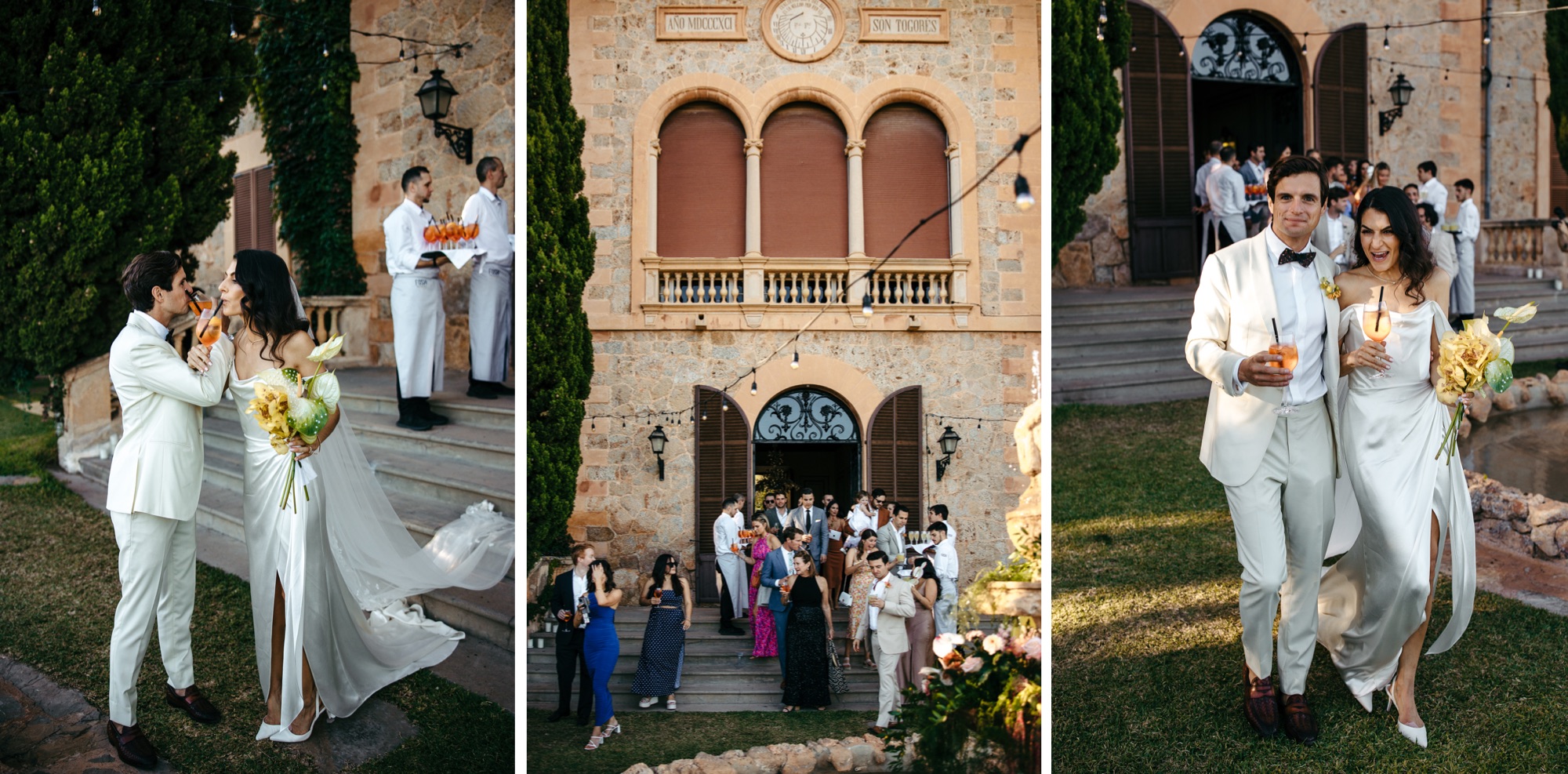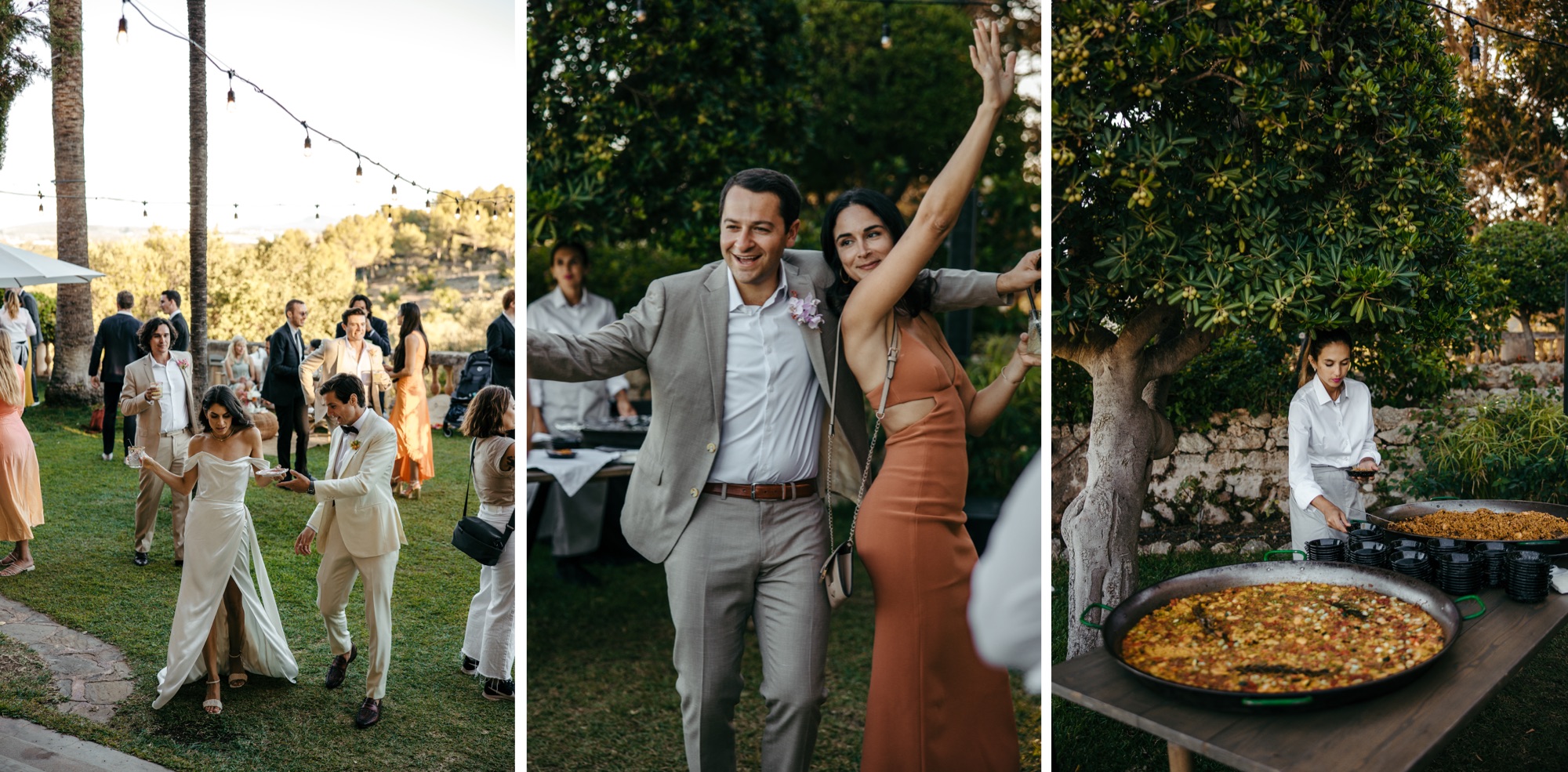 In the beautiful garden of the majestic building of Son Togores the guests enjoyed drinks, tapas and infinite views whilst "Isla Paradiso" continued to play.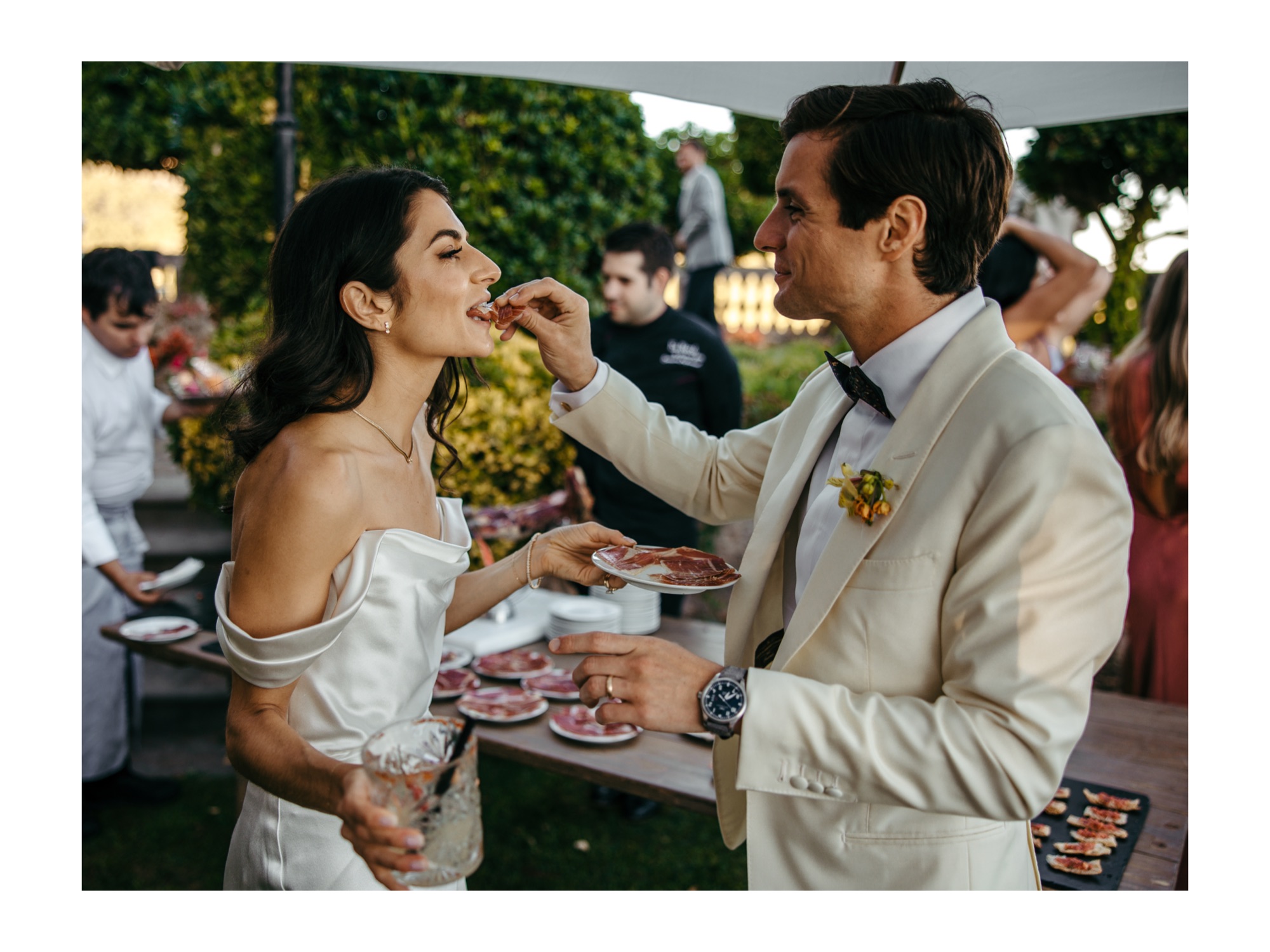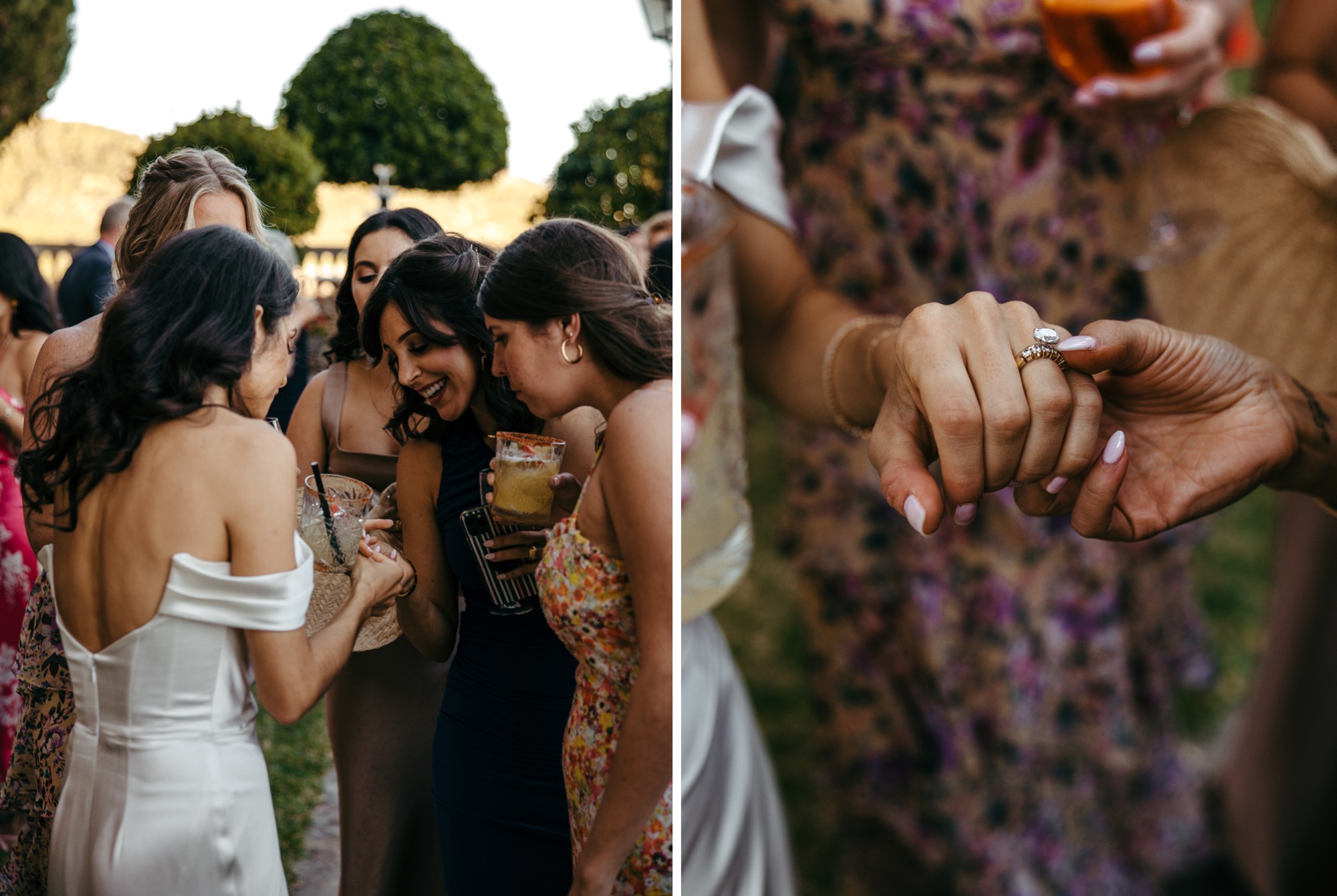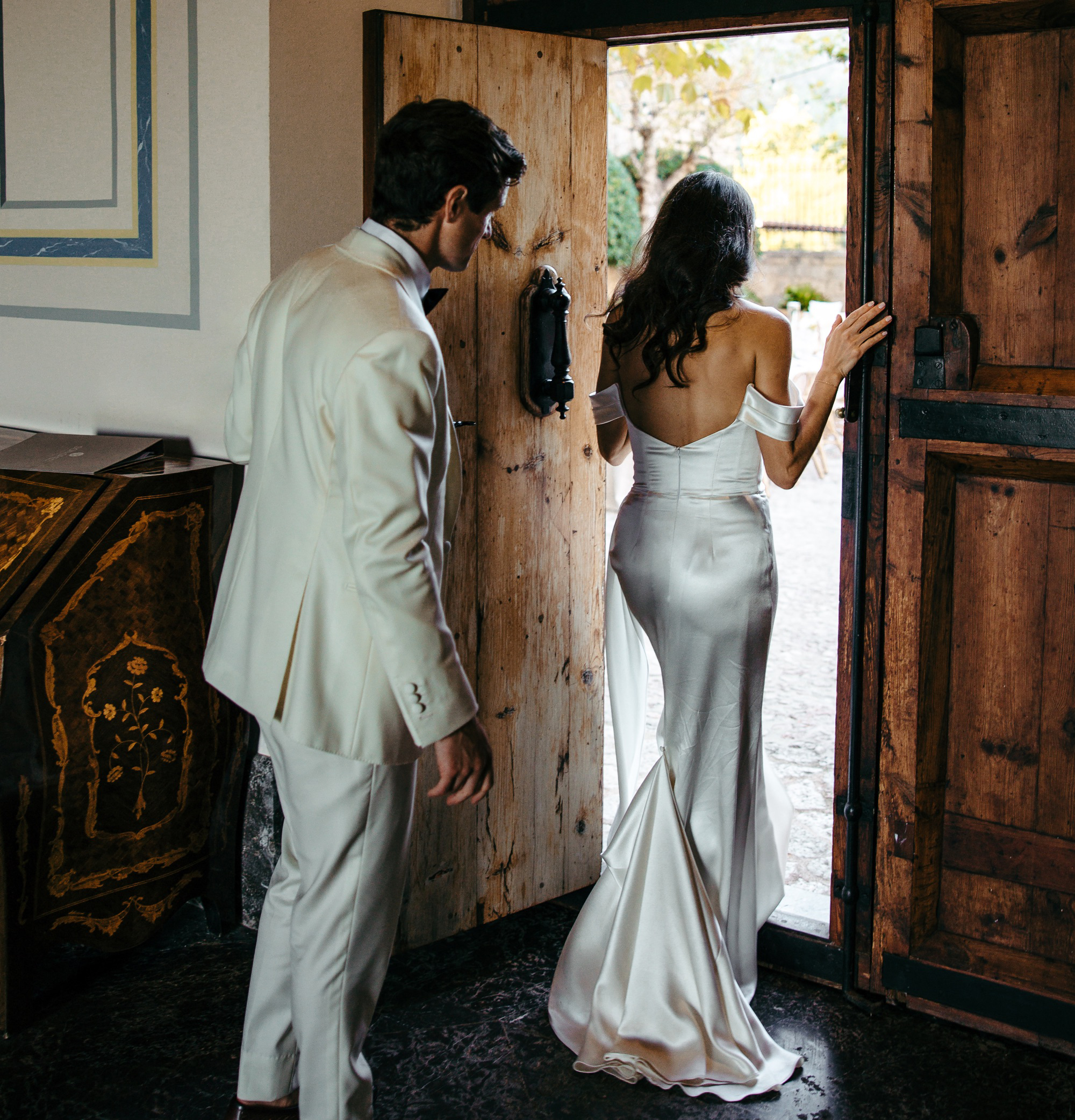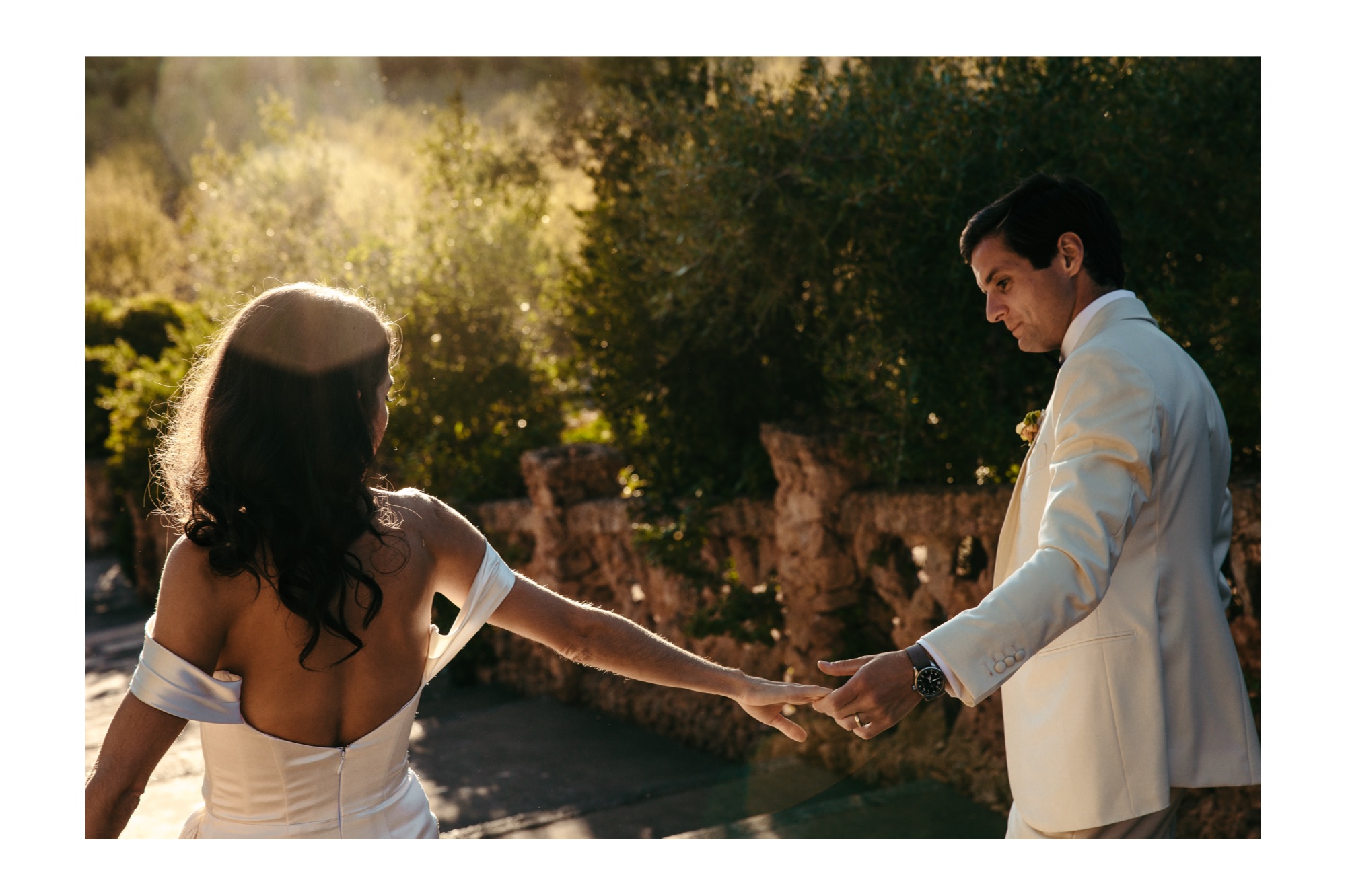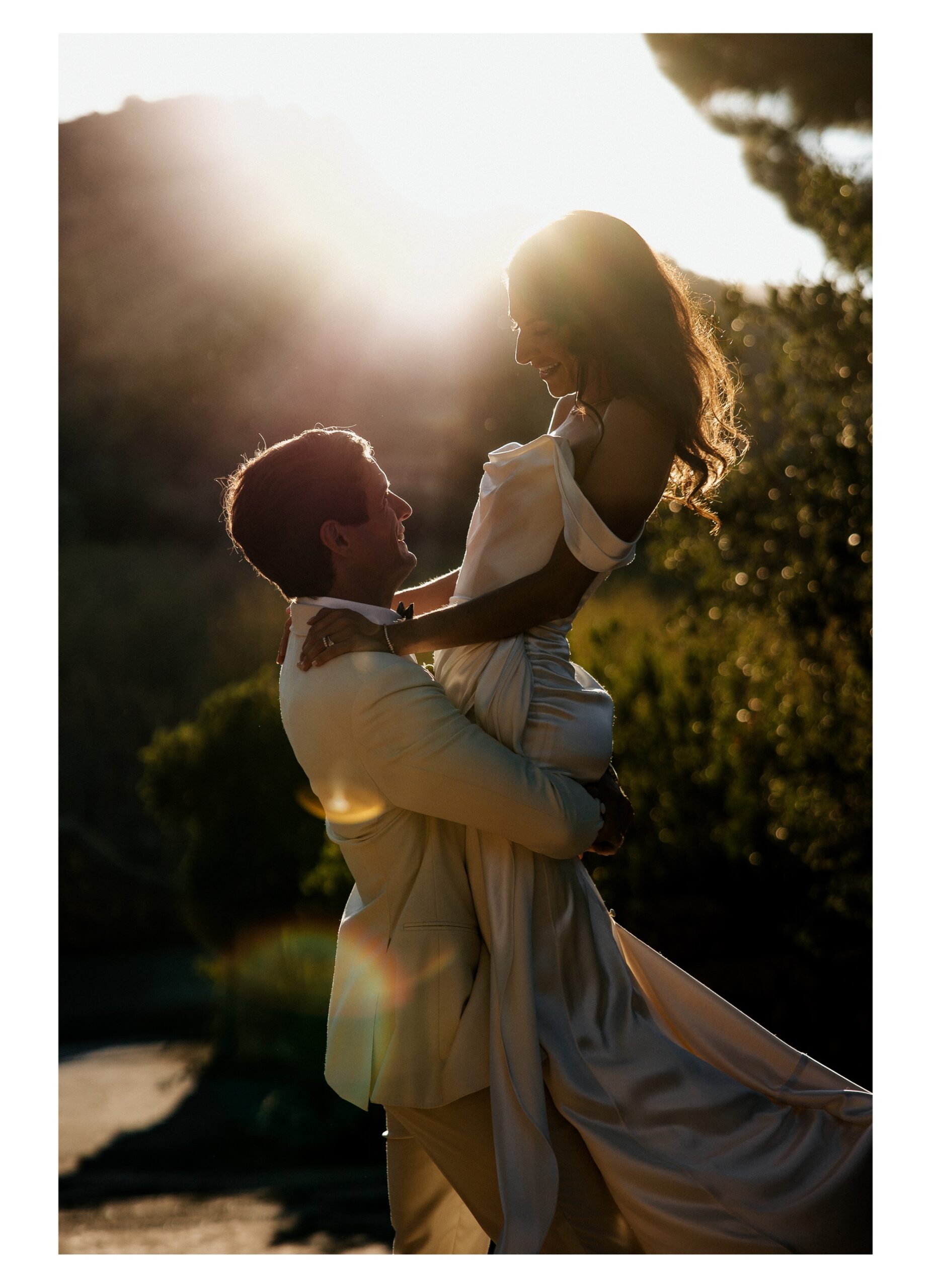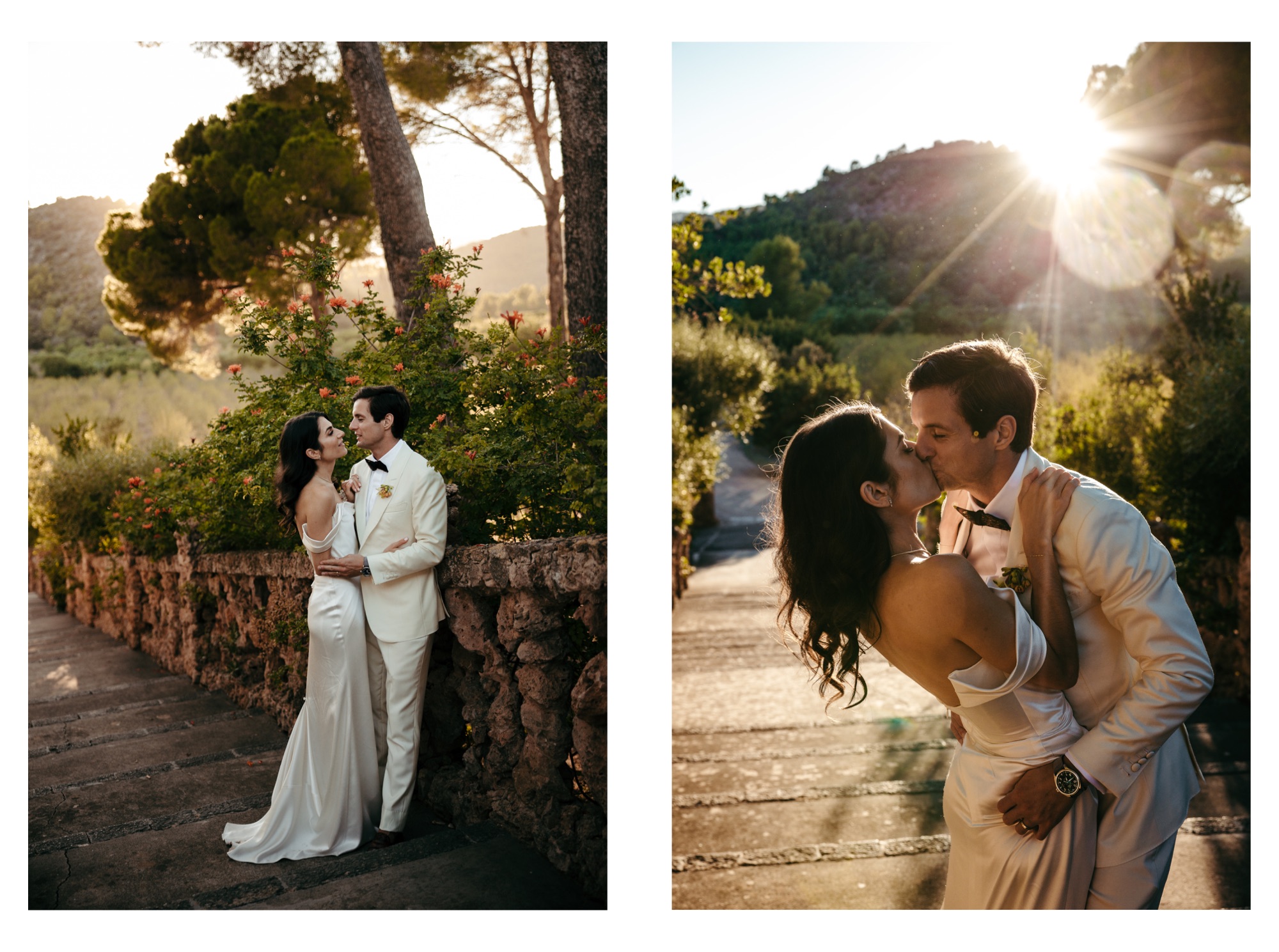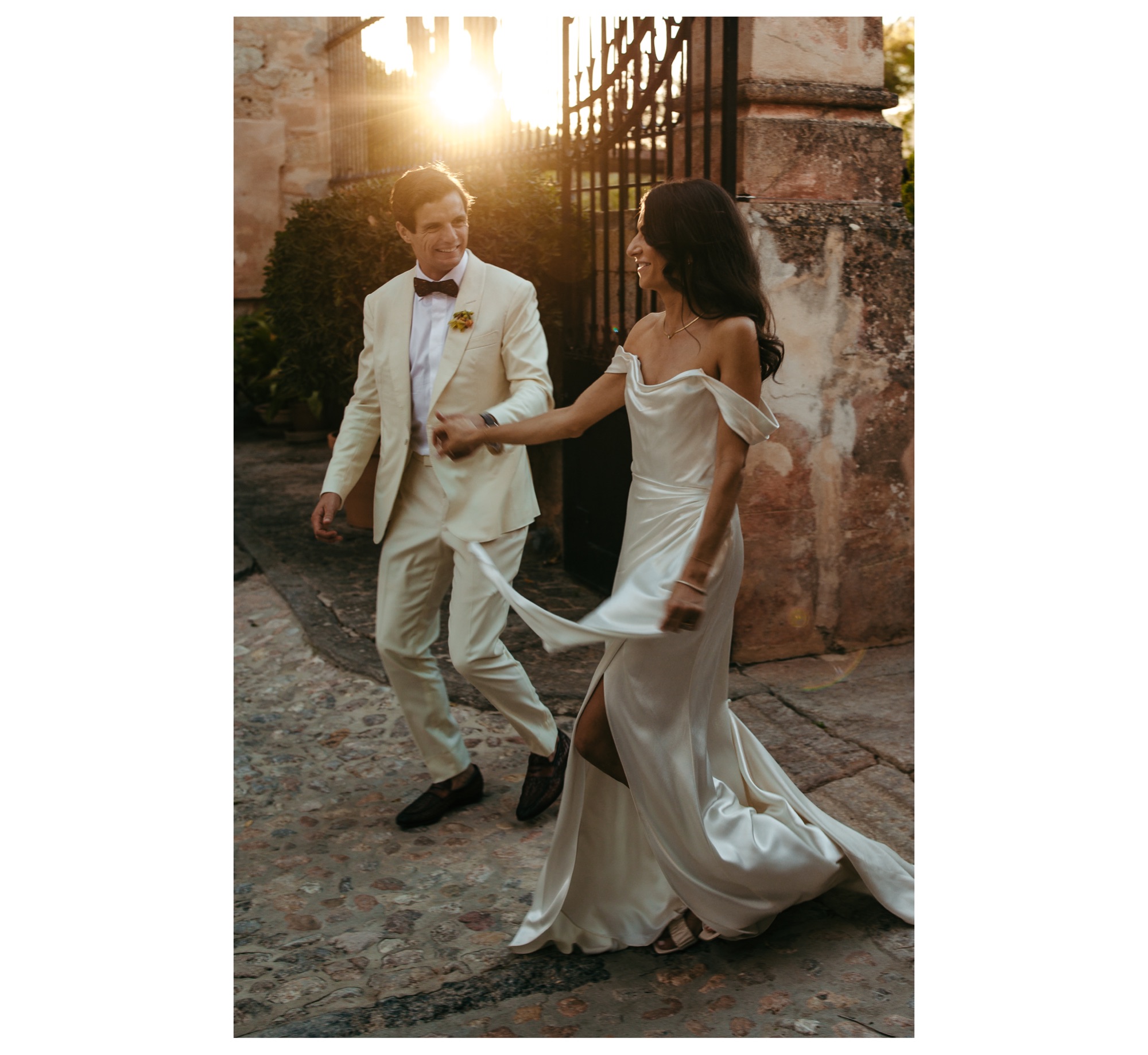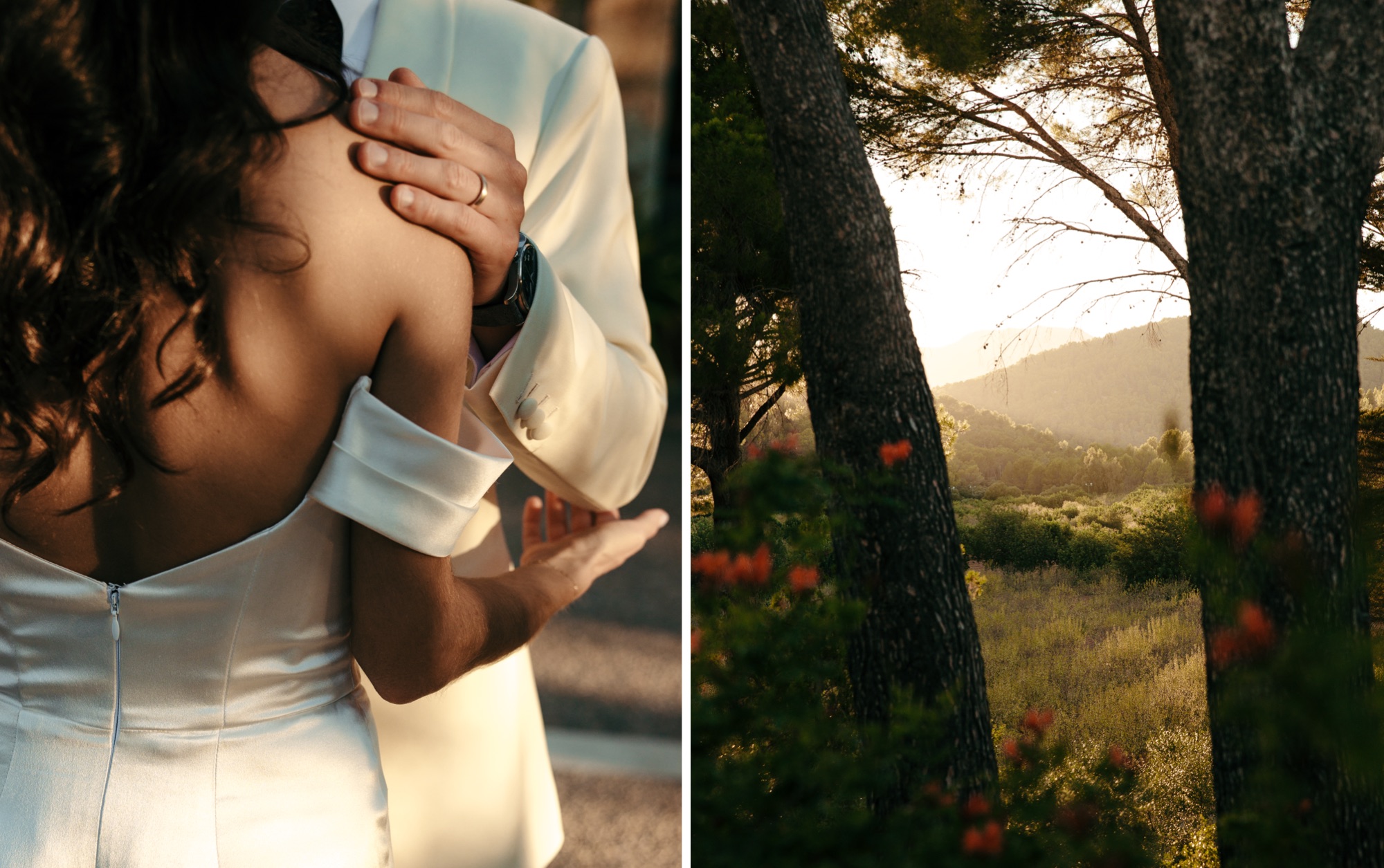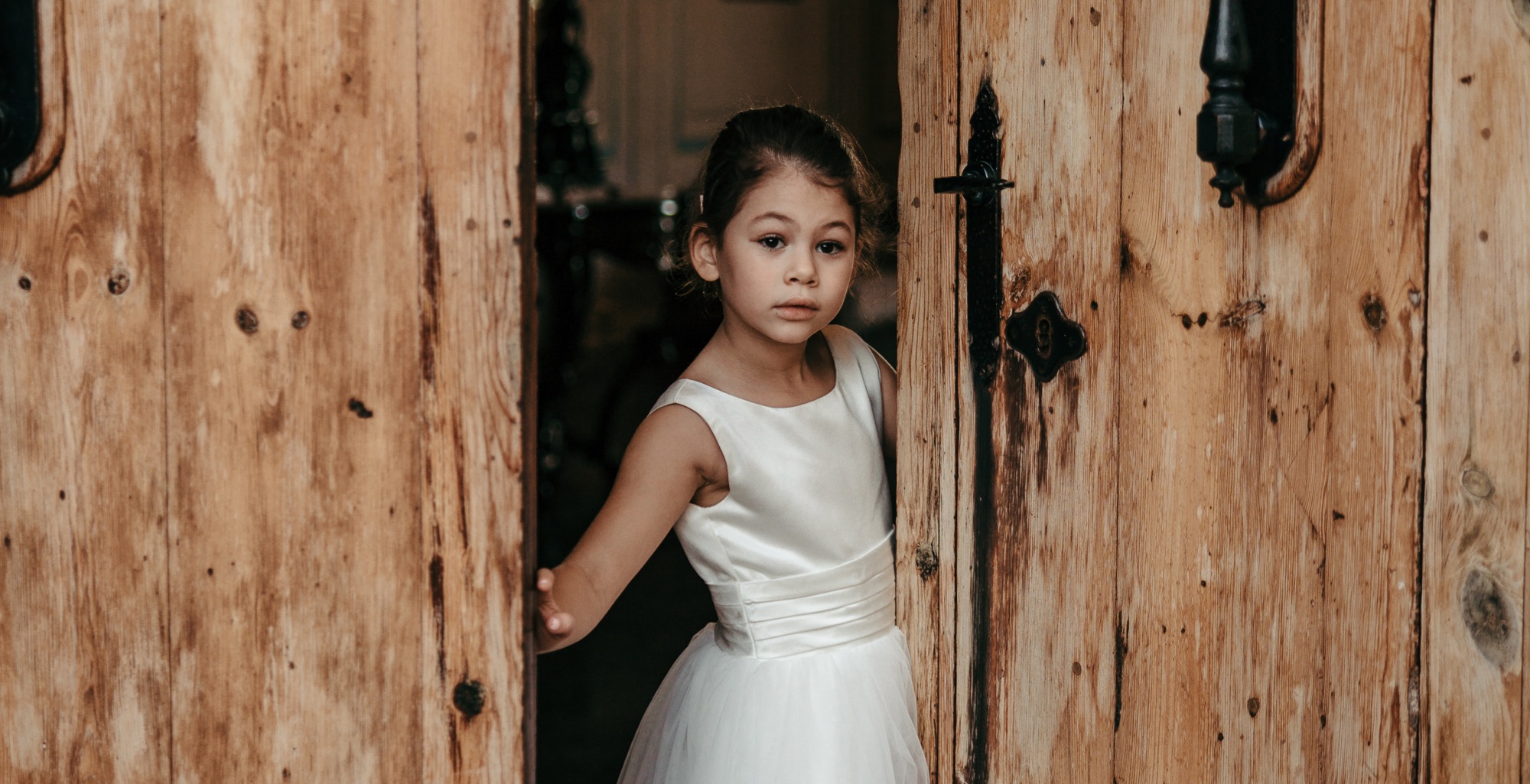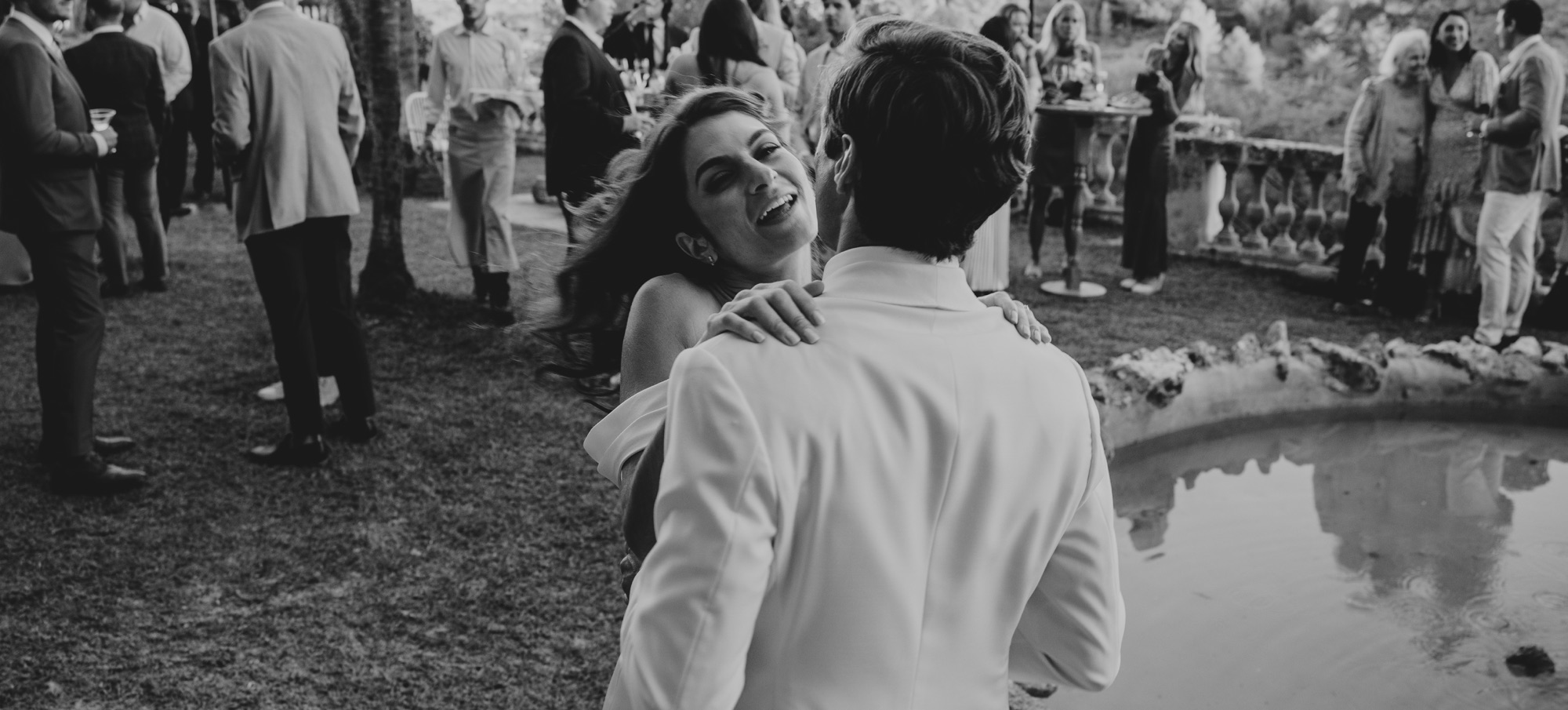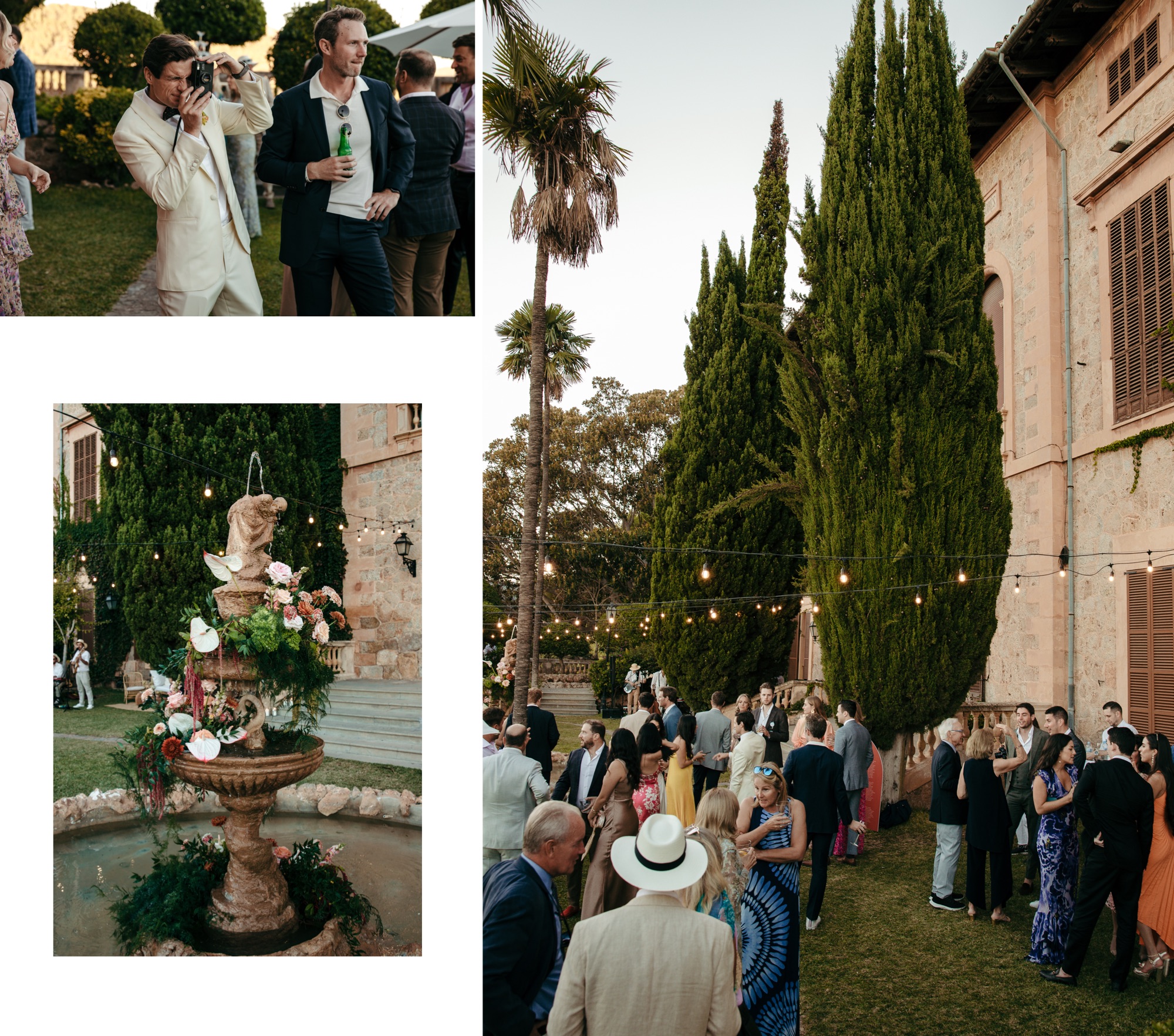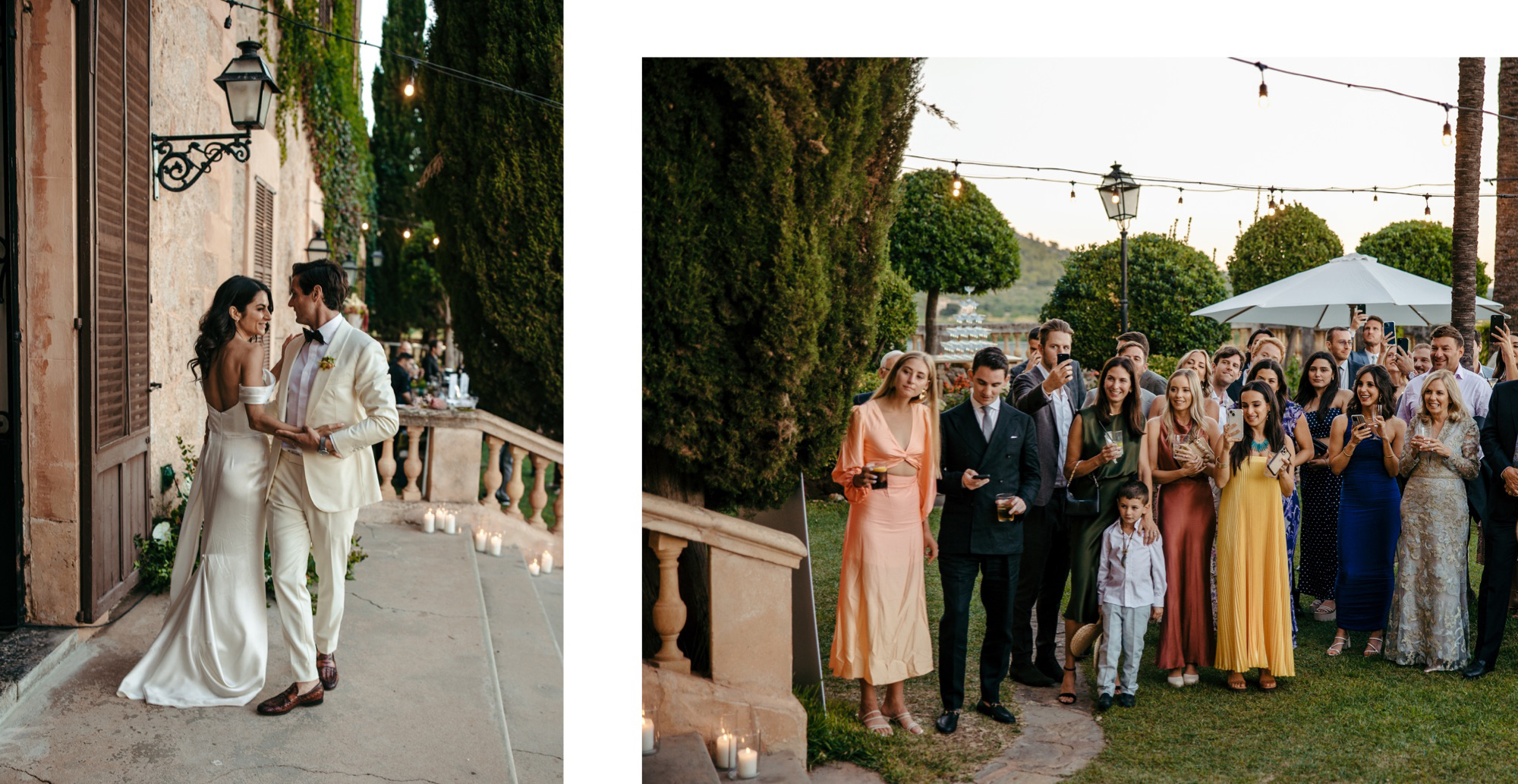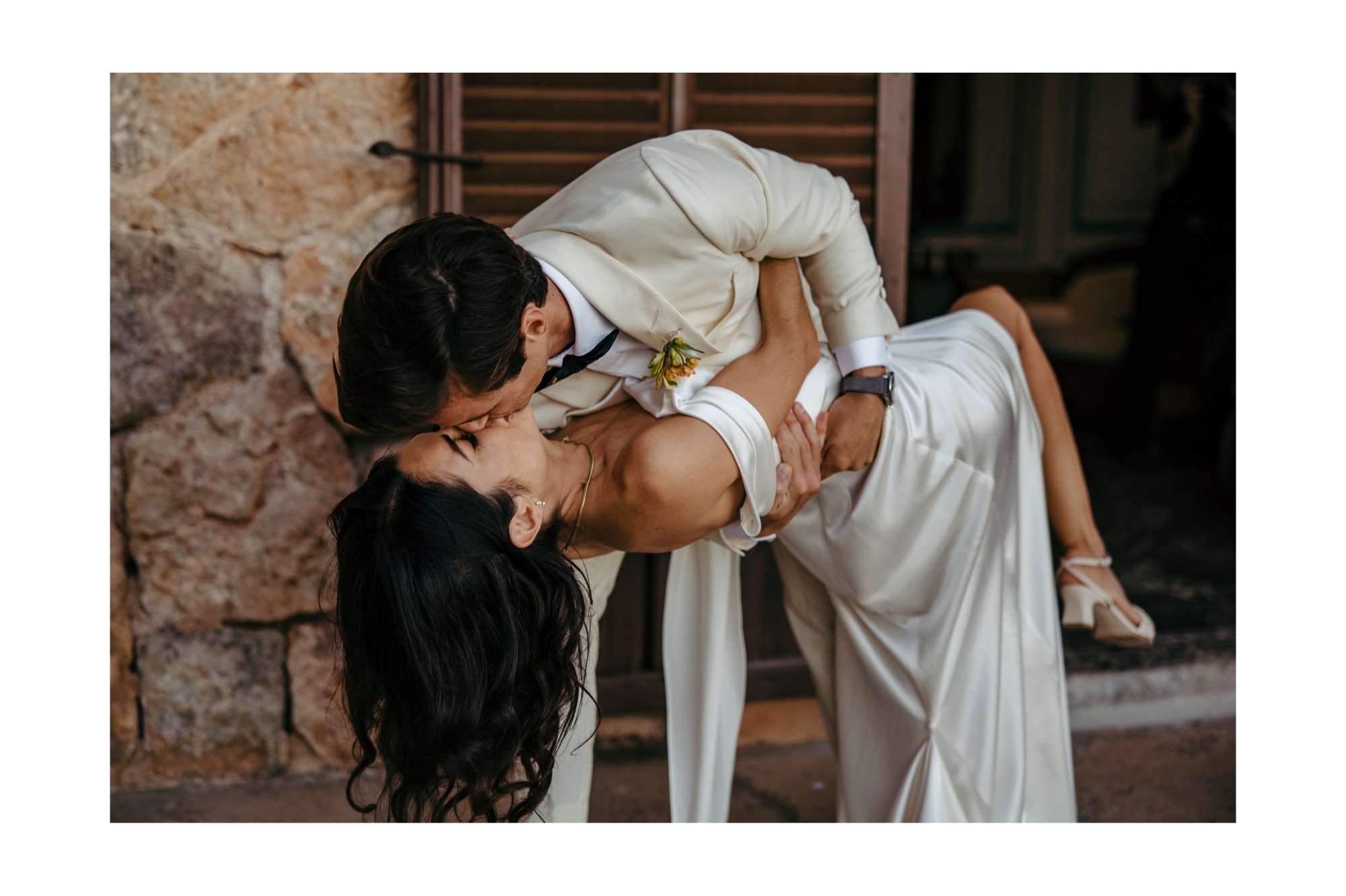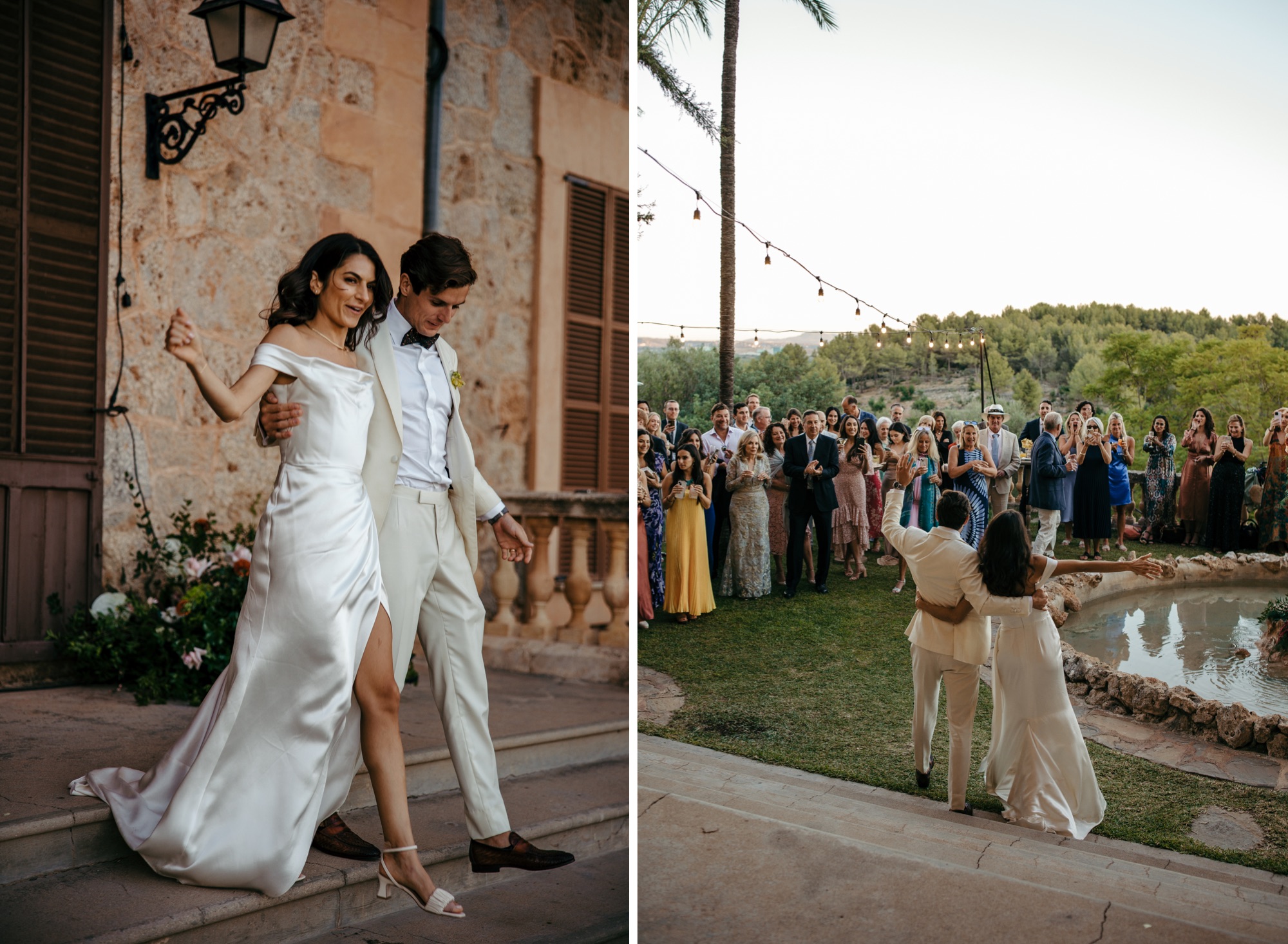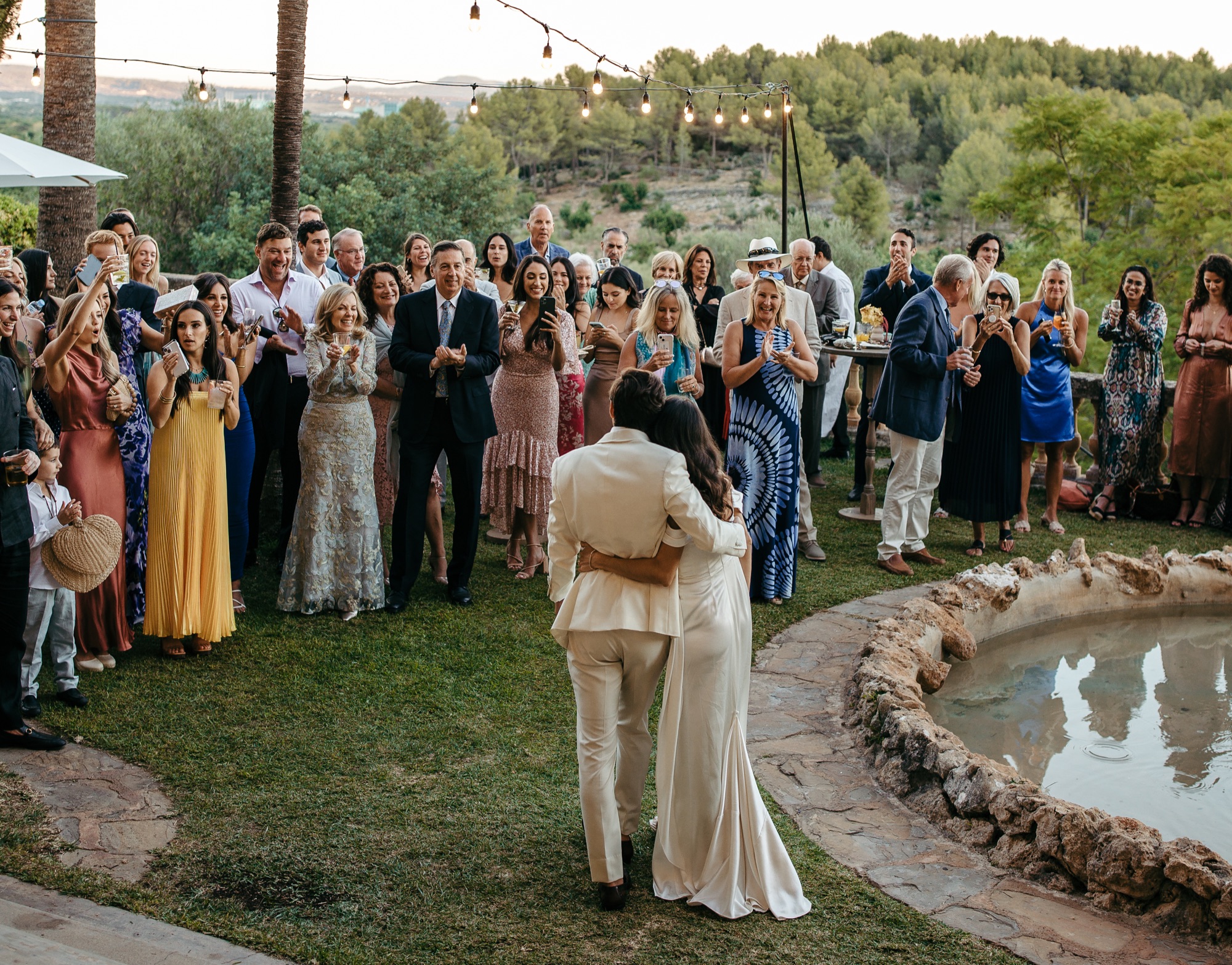 Marissa and Connor did their first dance atop the stairs and all the guests were gathered around the fountain centered in the garden. This highlight was followed by a champagne tower at the beautiful terrace.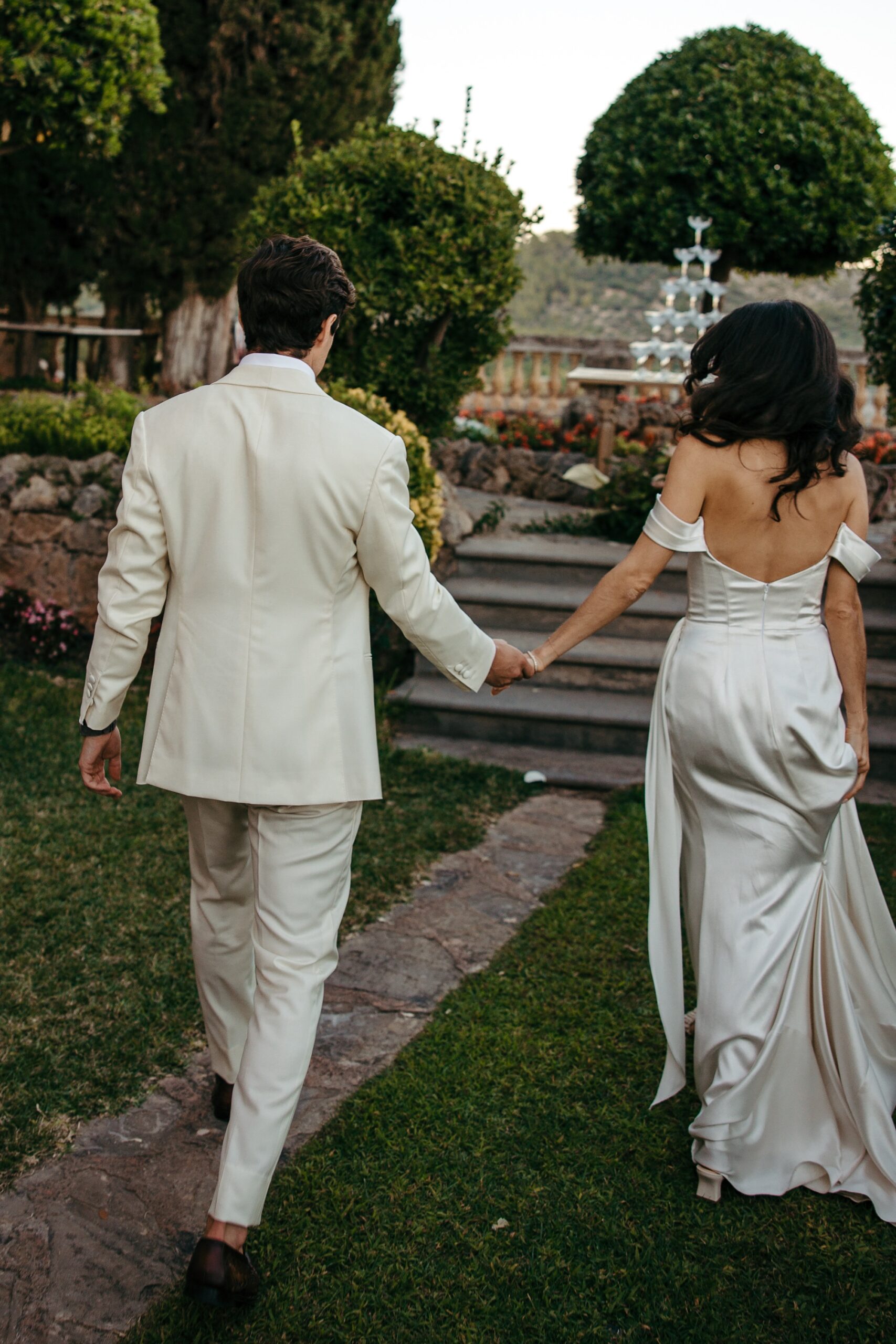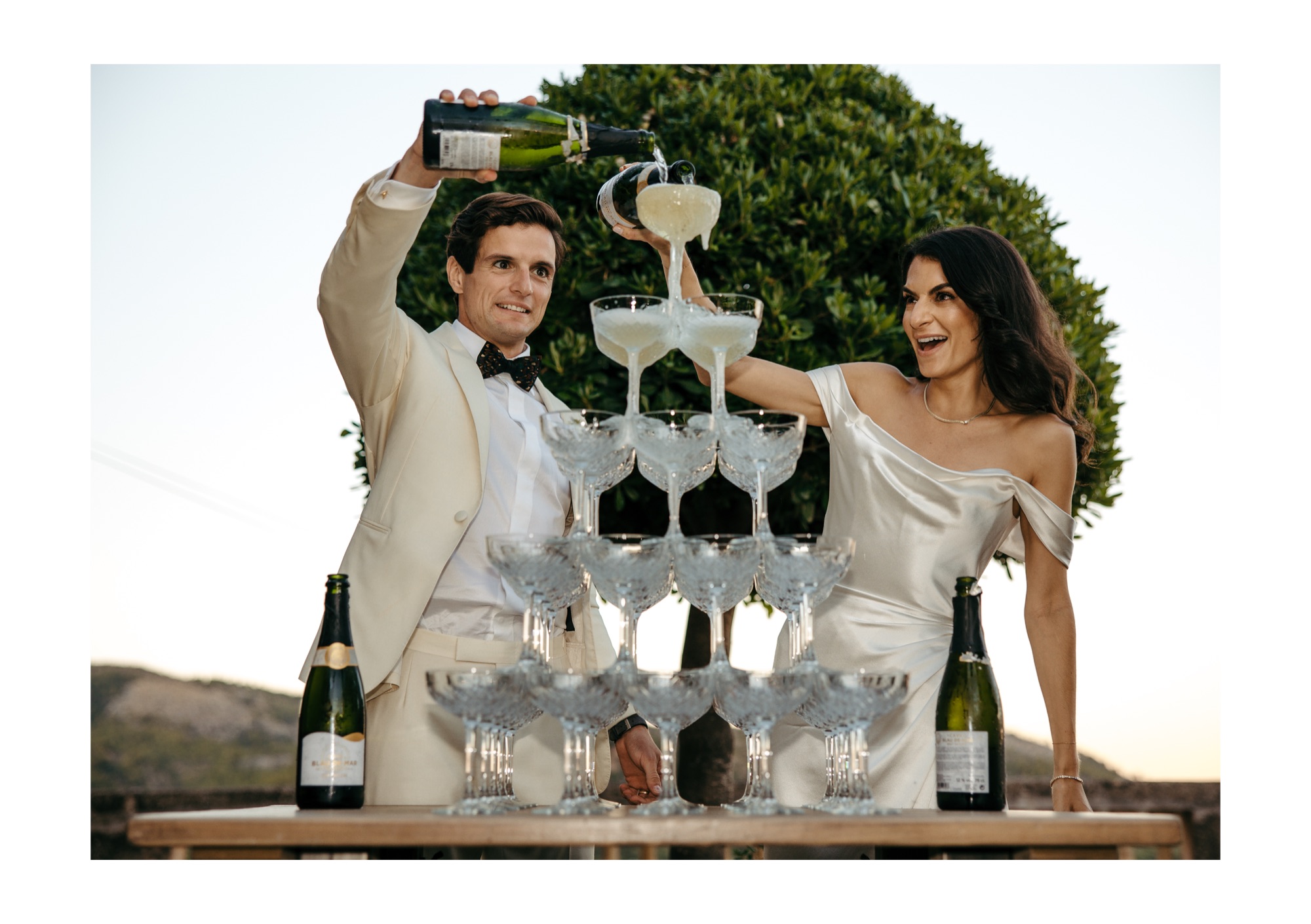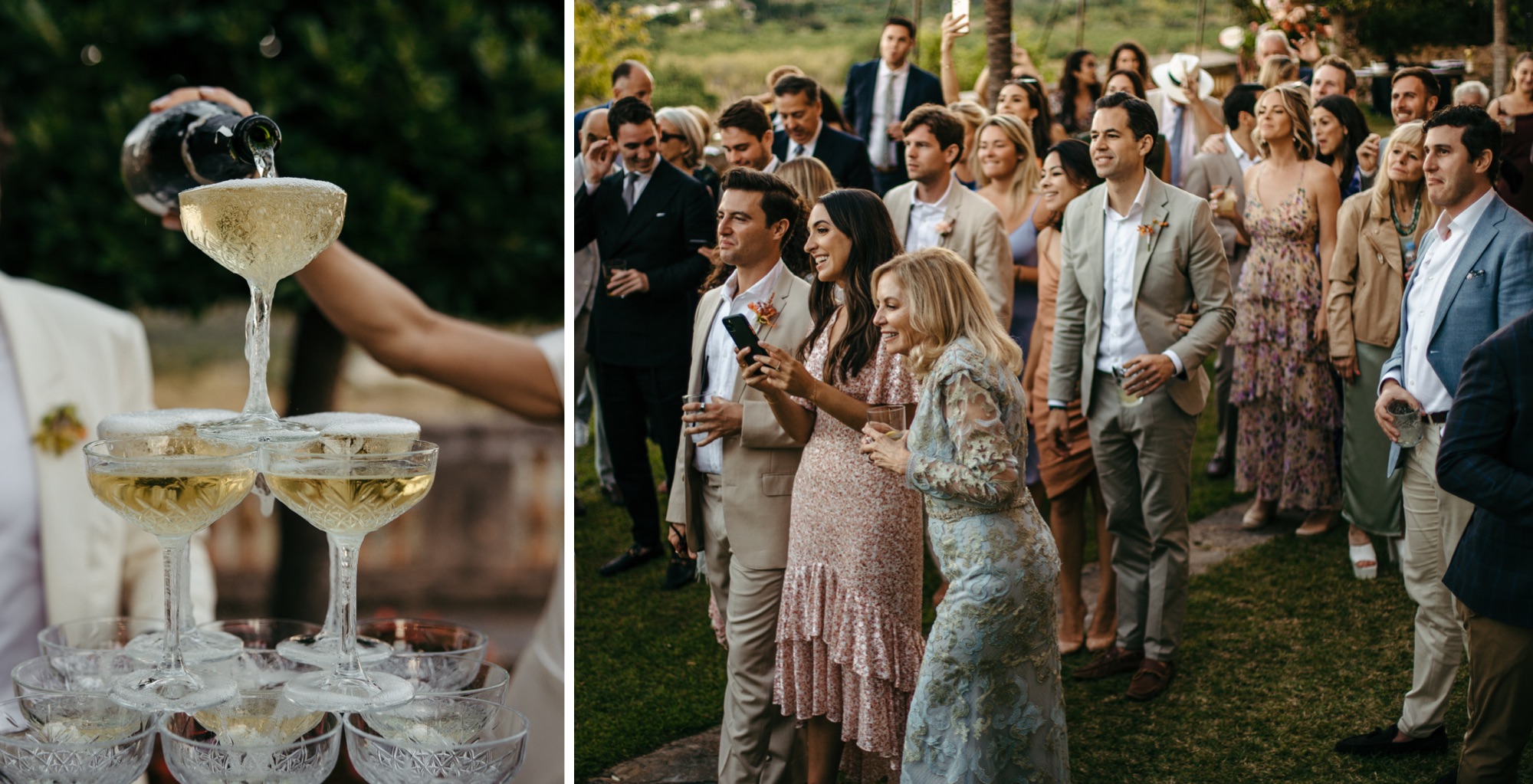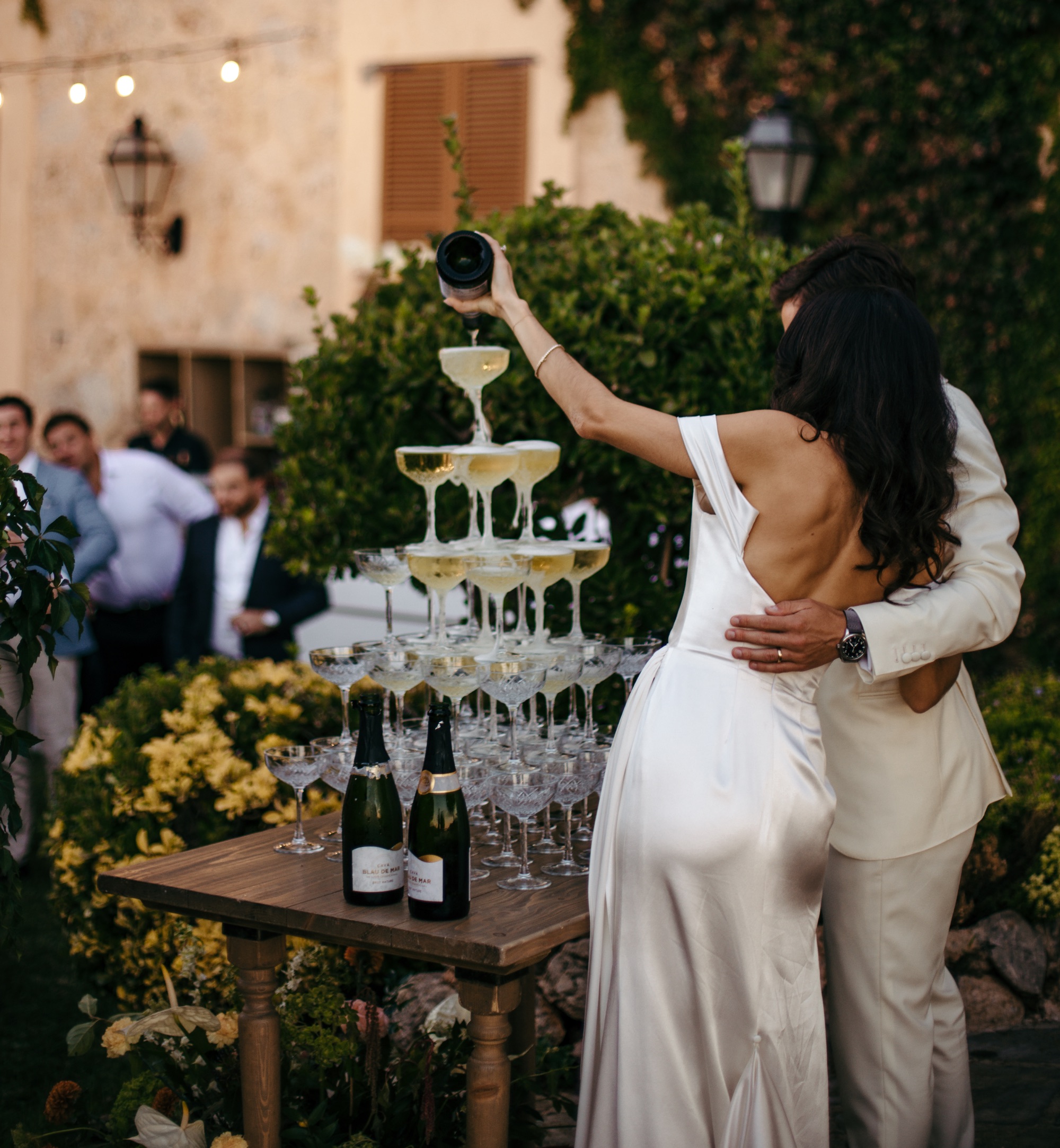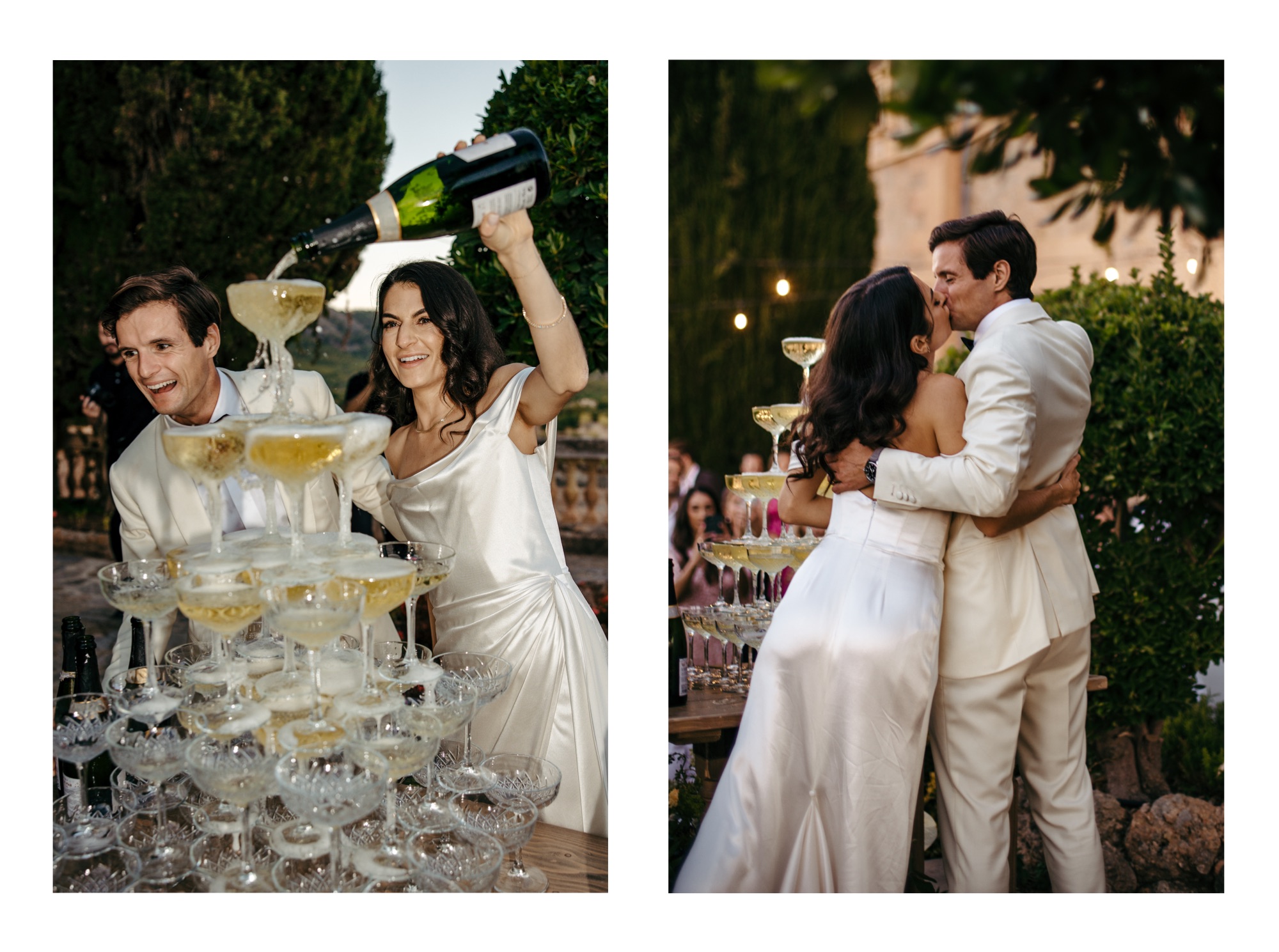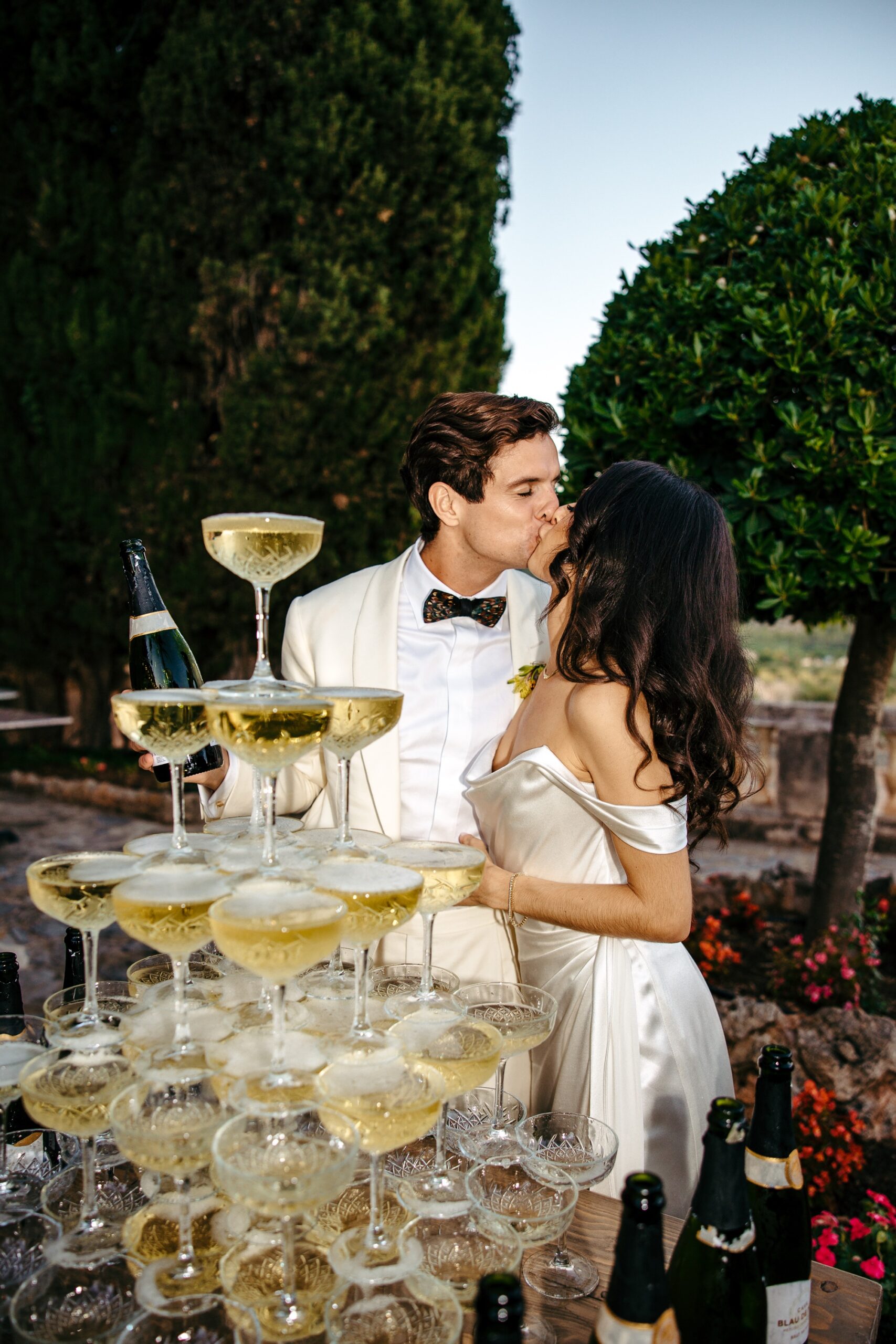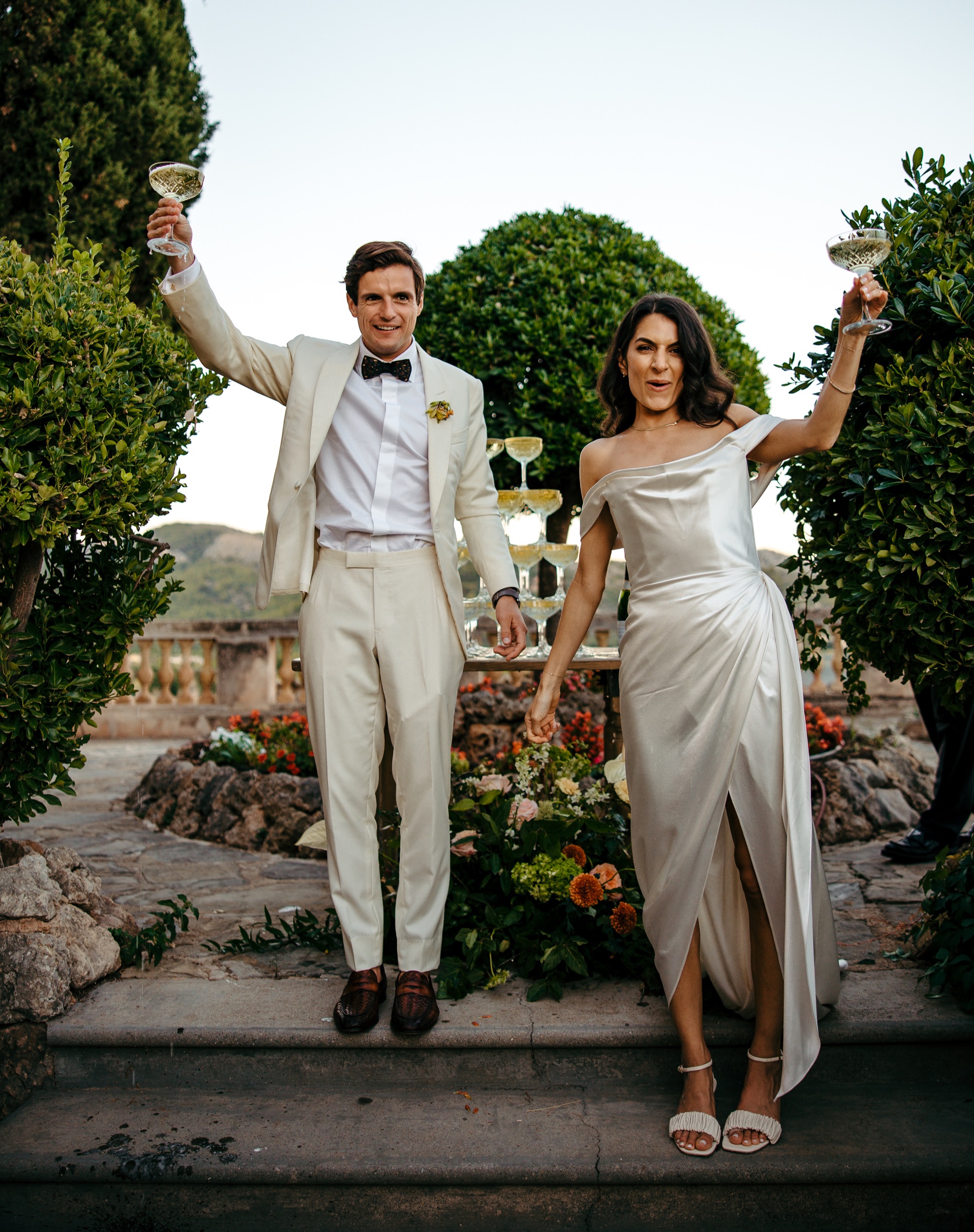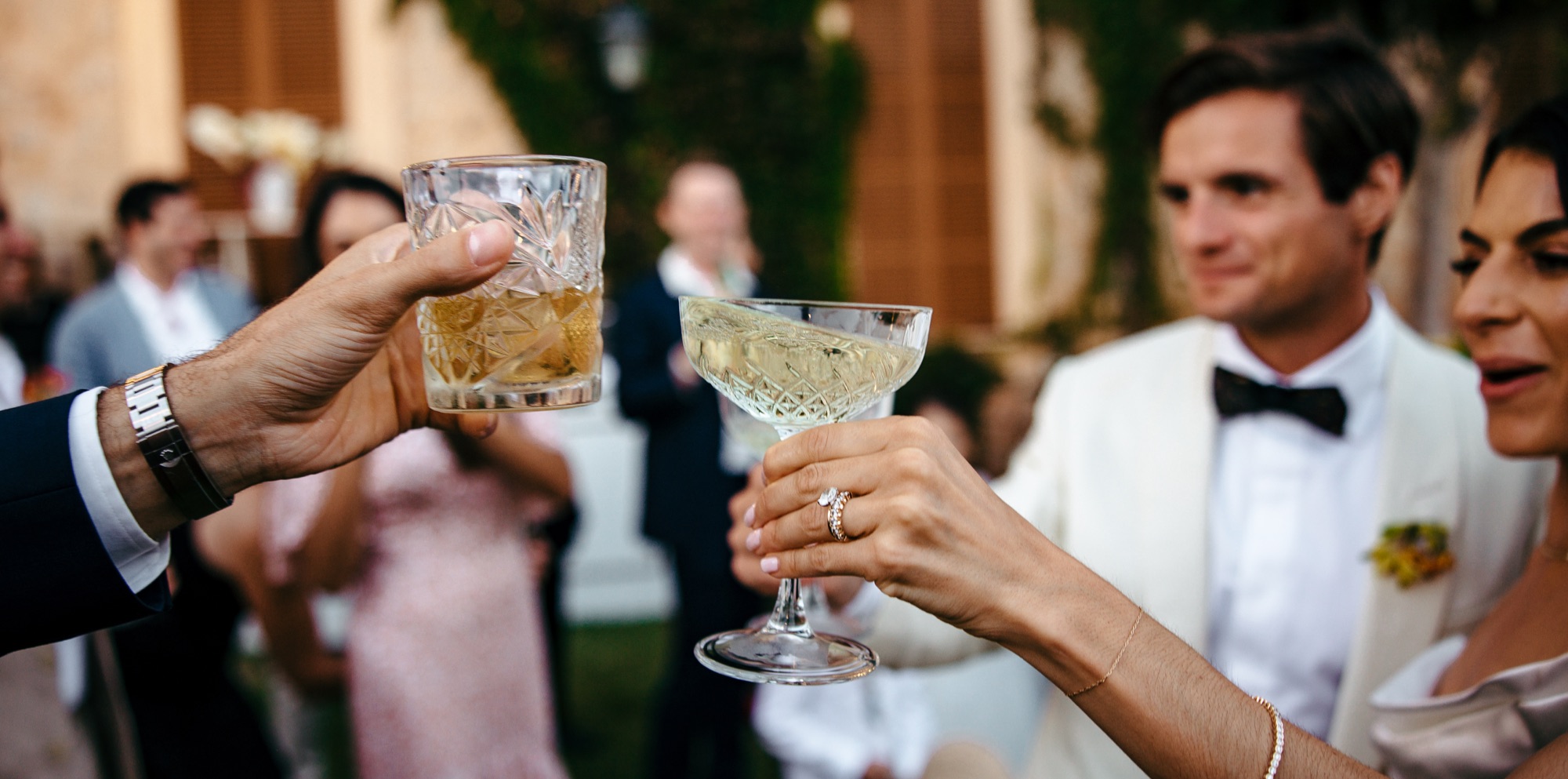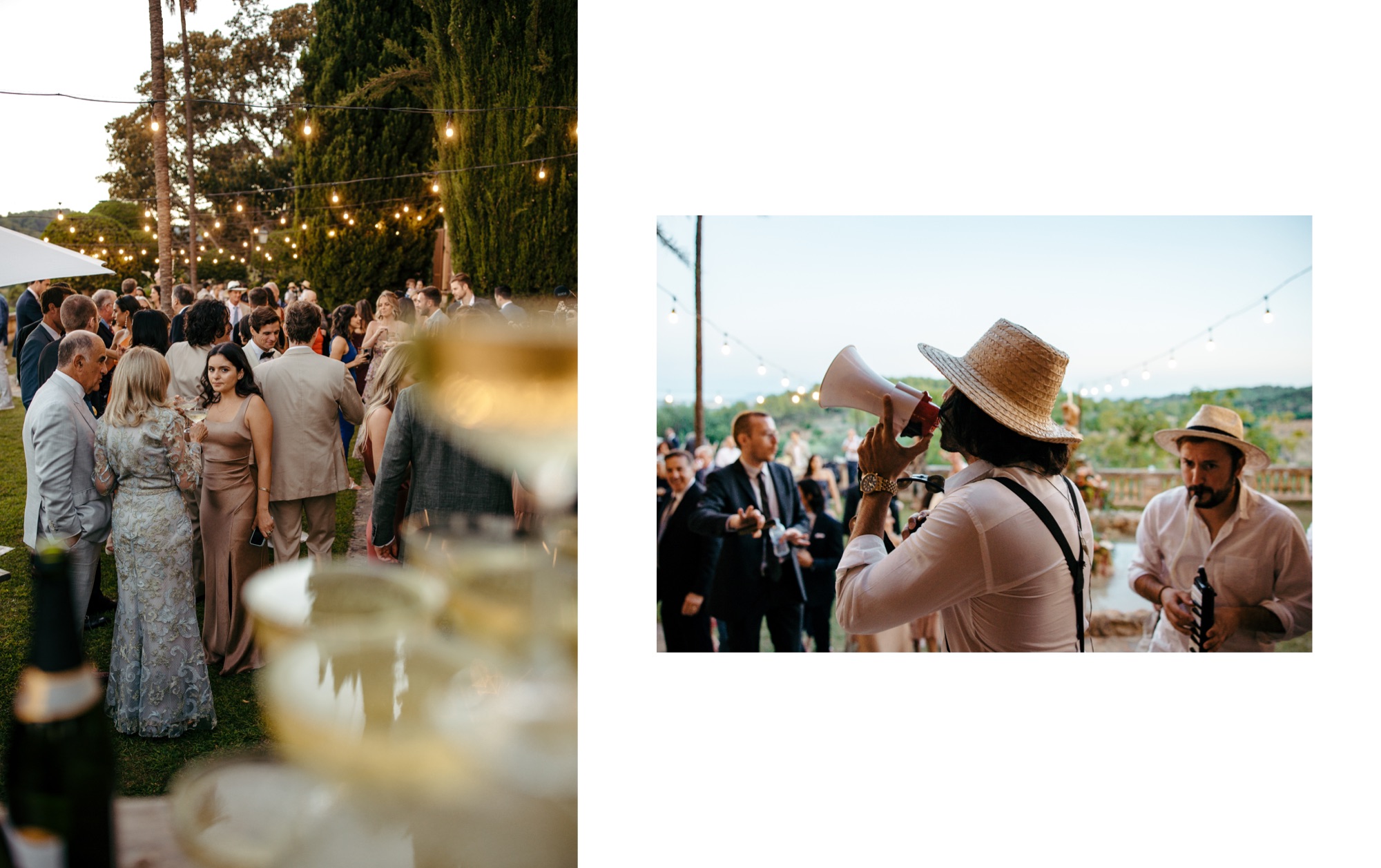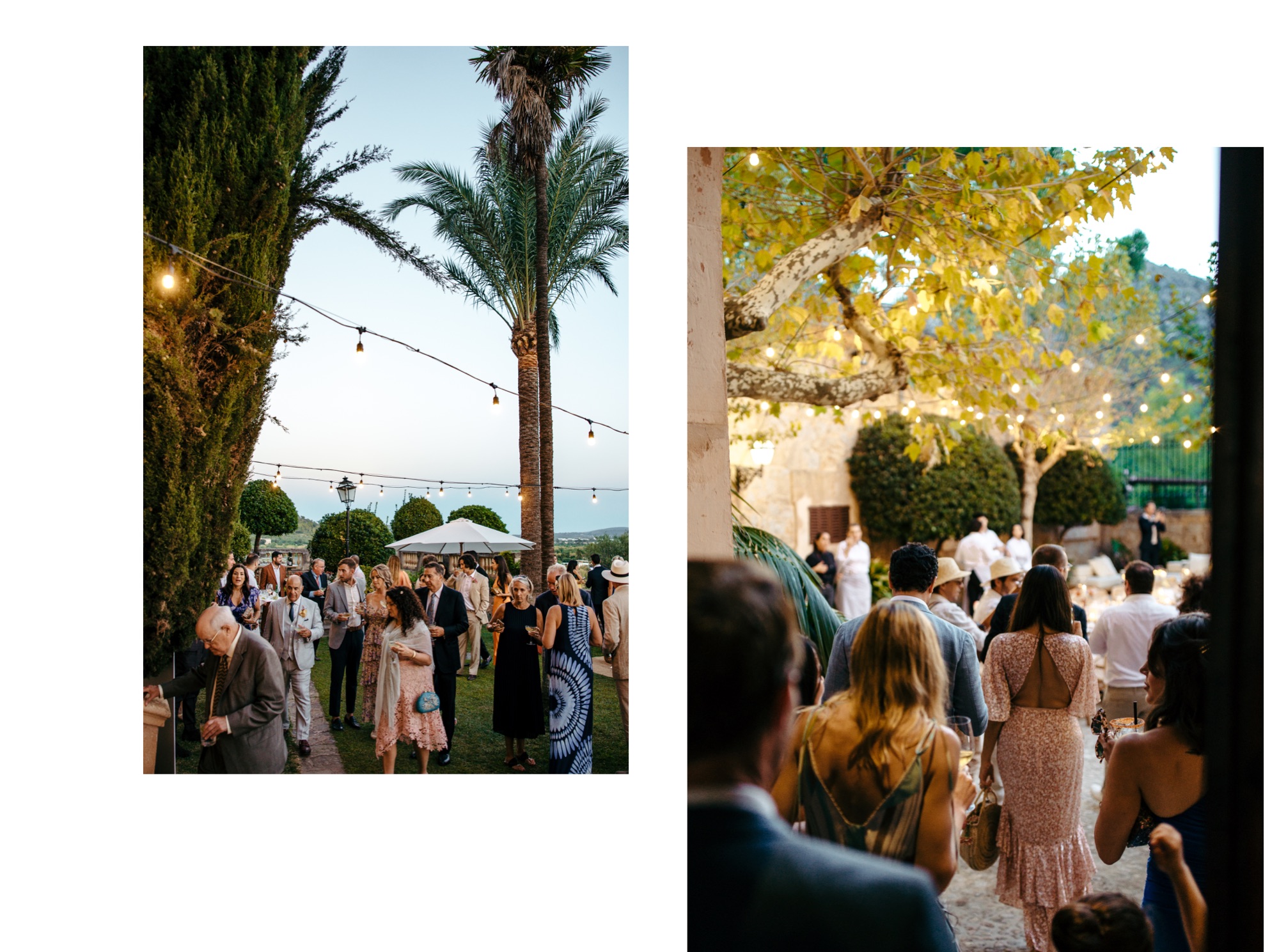 To guide the wedding party to the reception area, again Paco and his mates picked them up singing and dancing towards the patio. There, the guests welcomed our newlyweds cheering and with sparklers lit.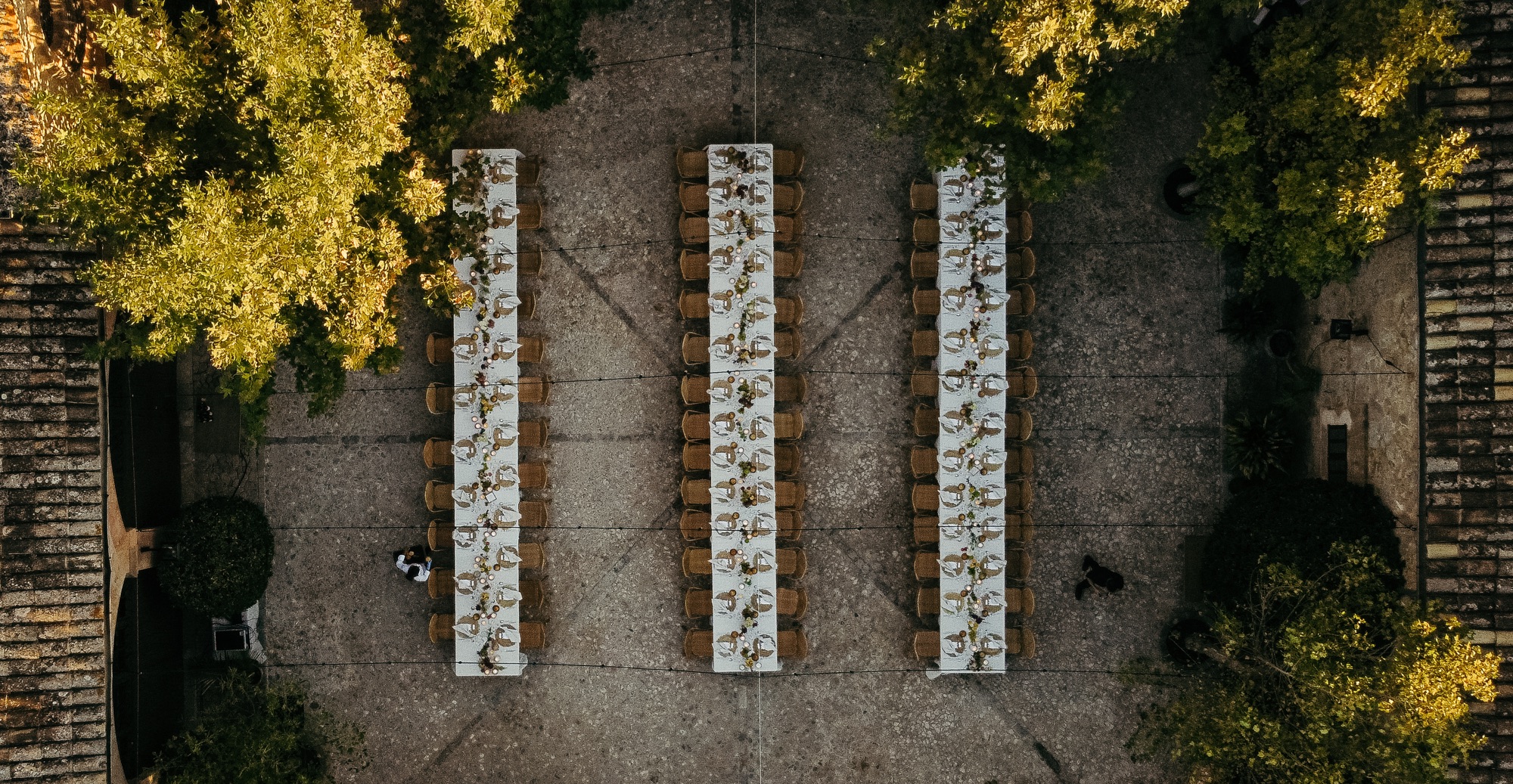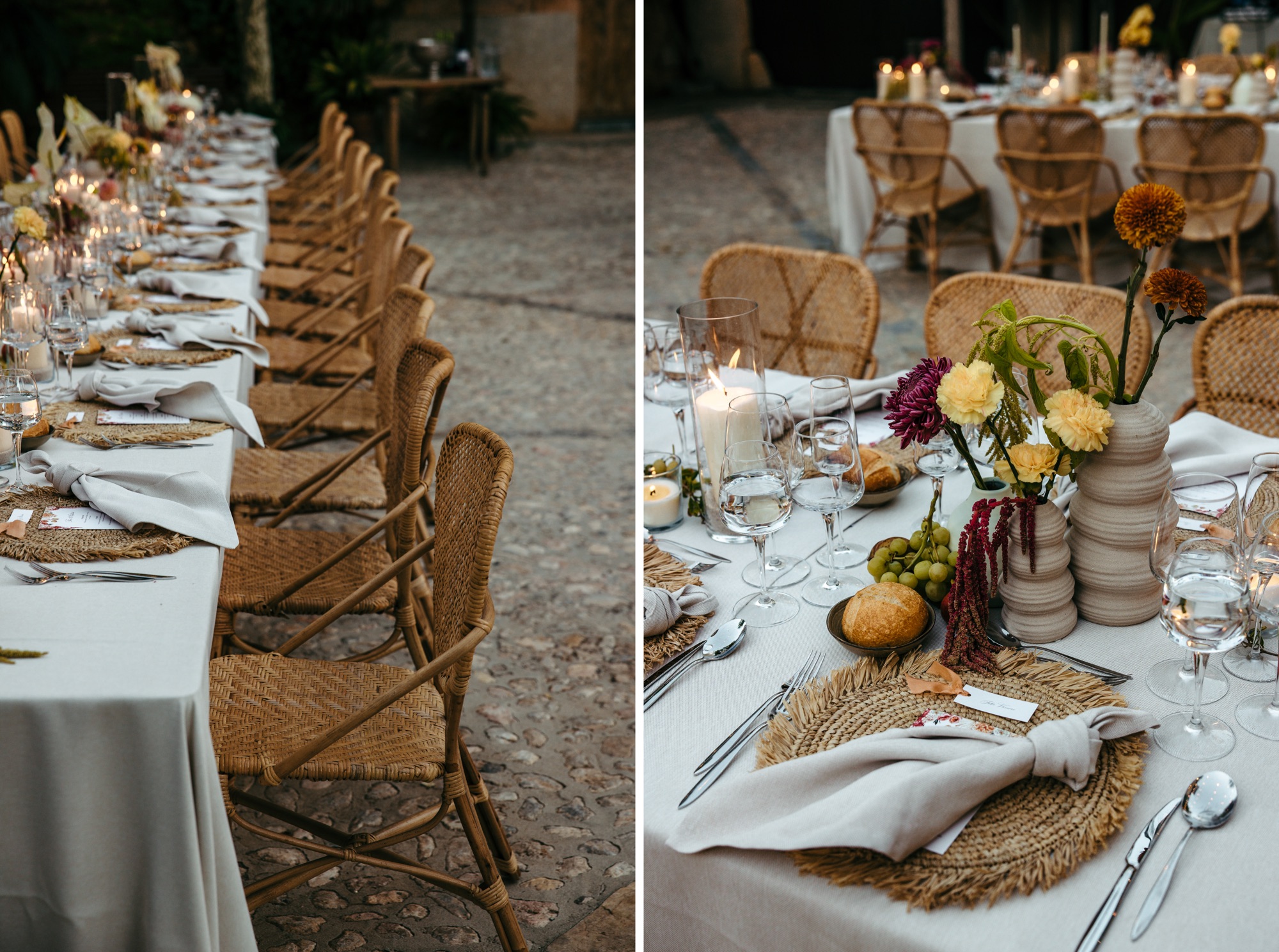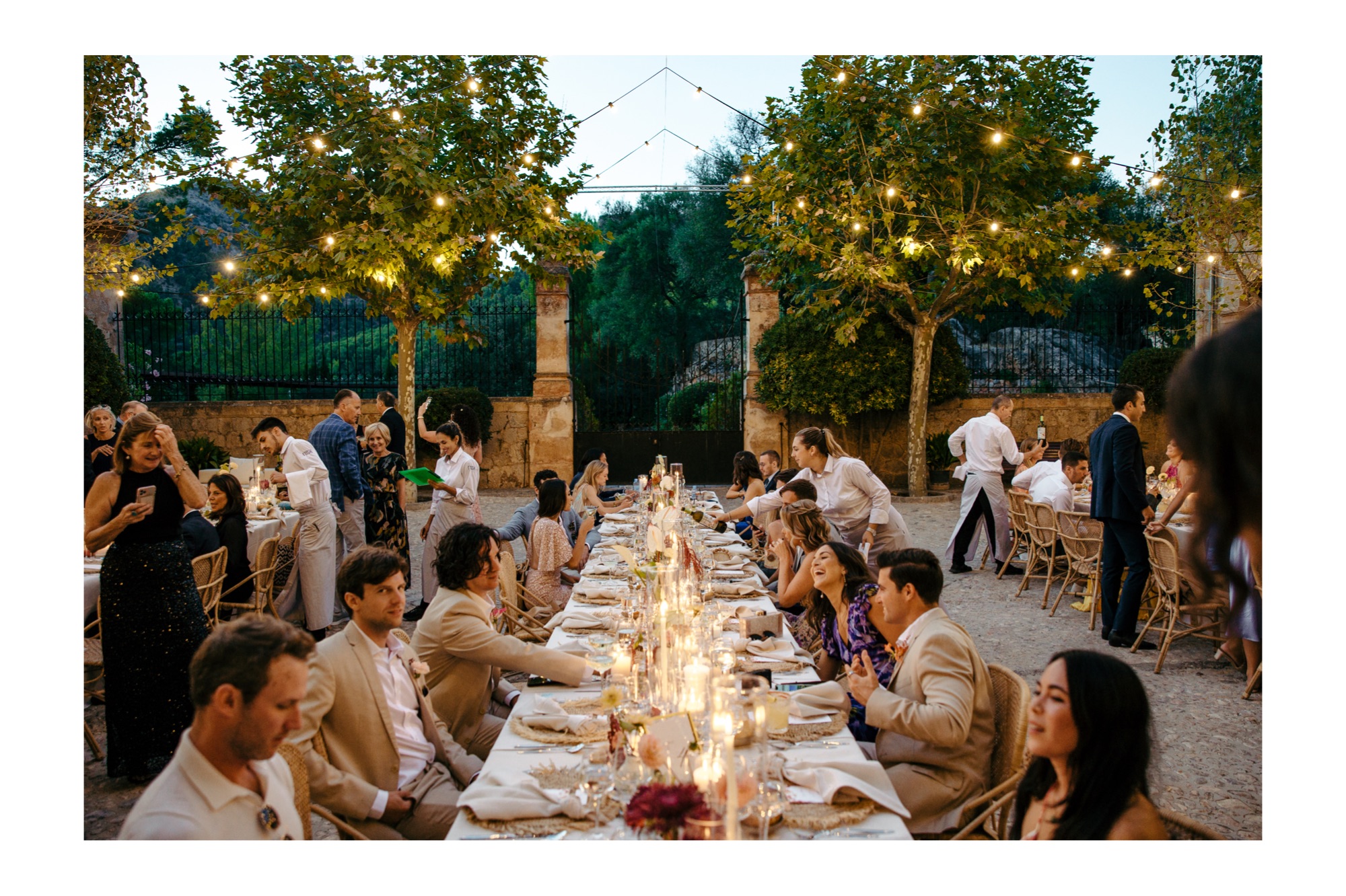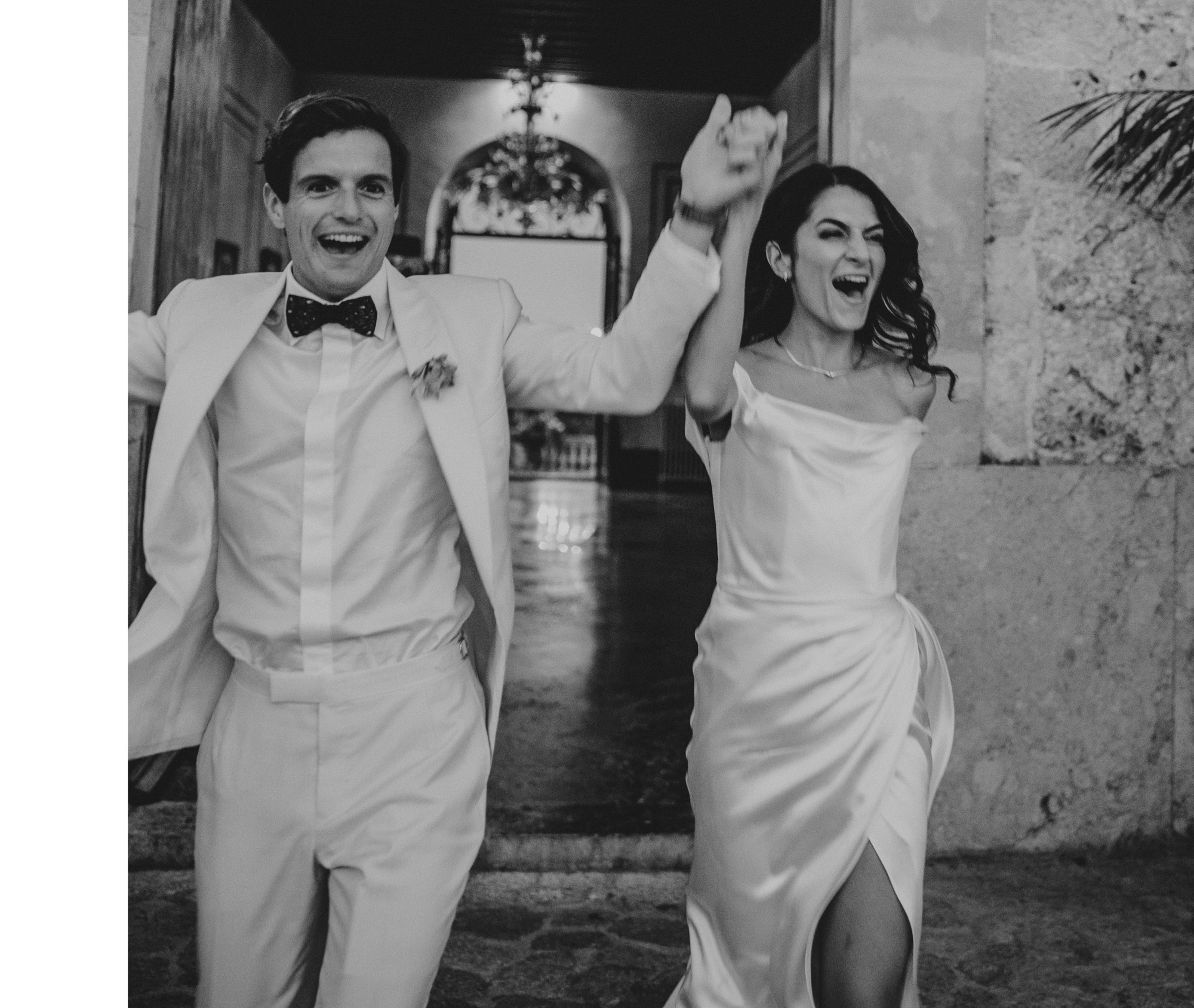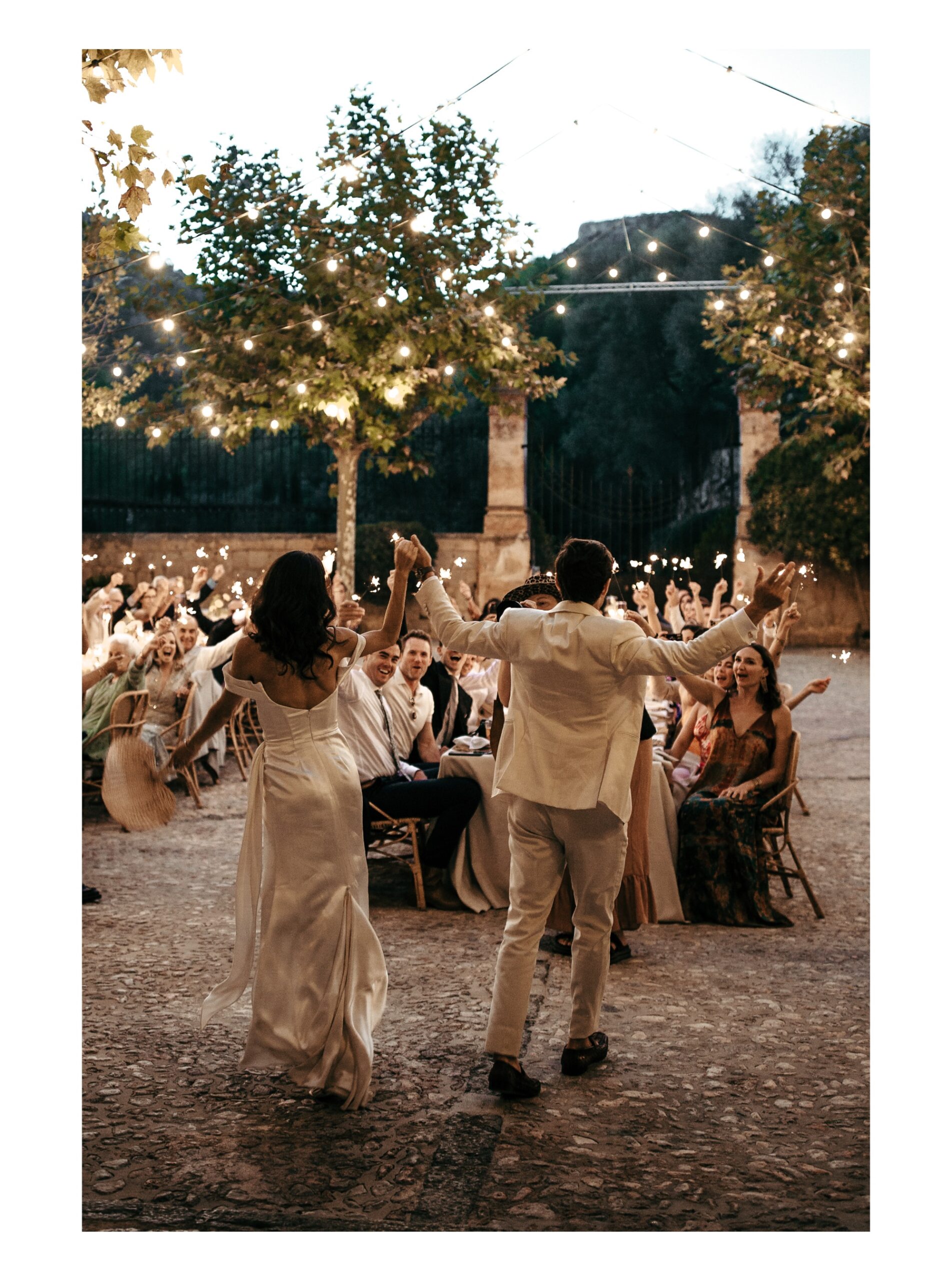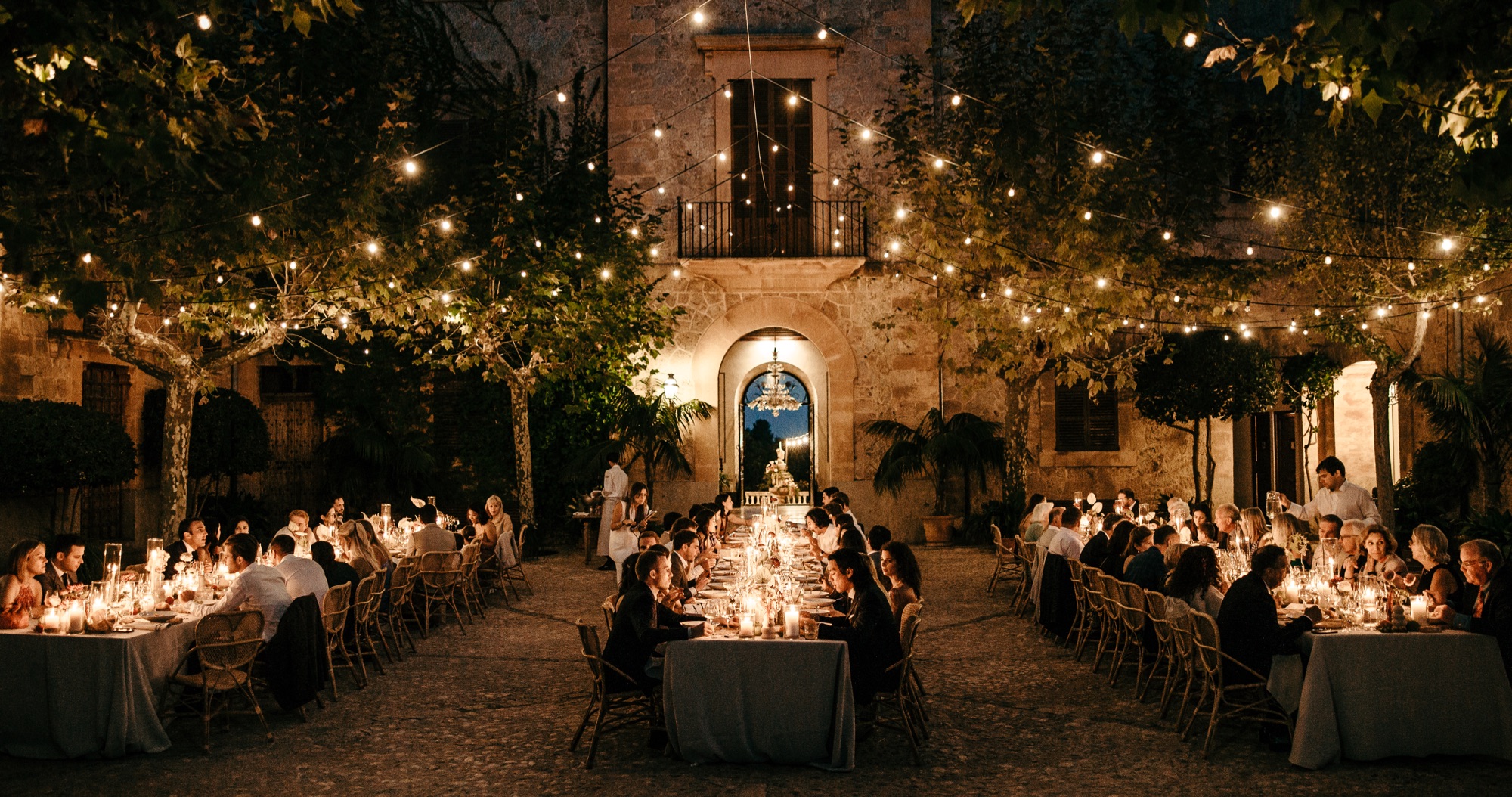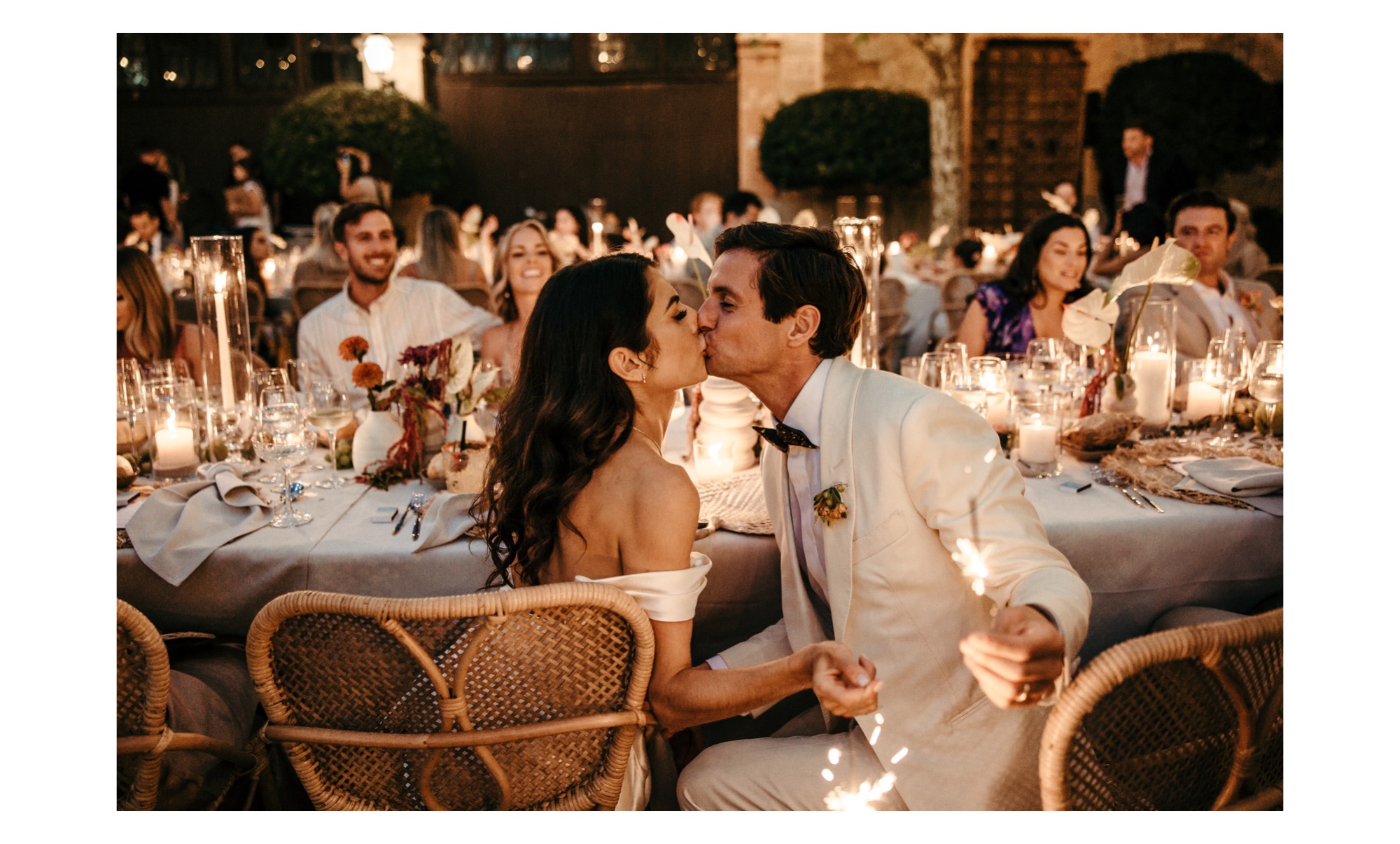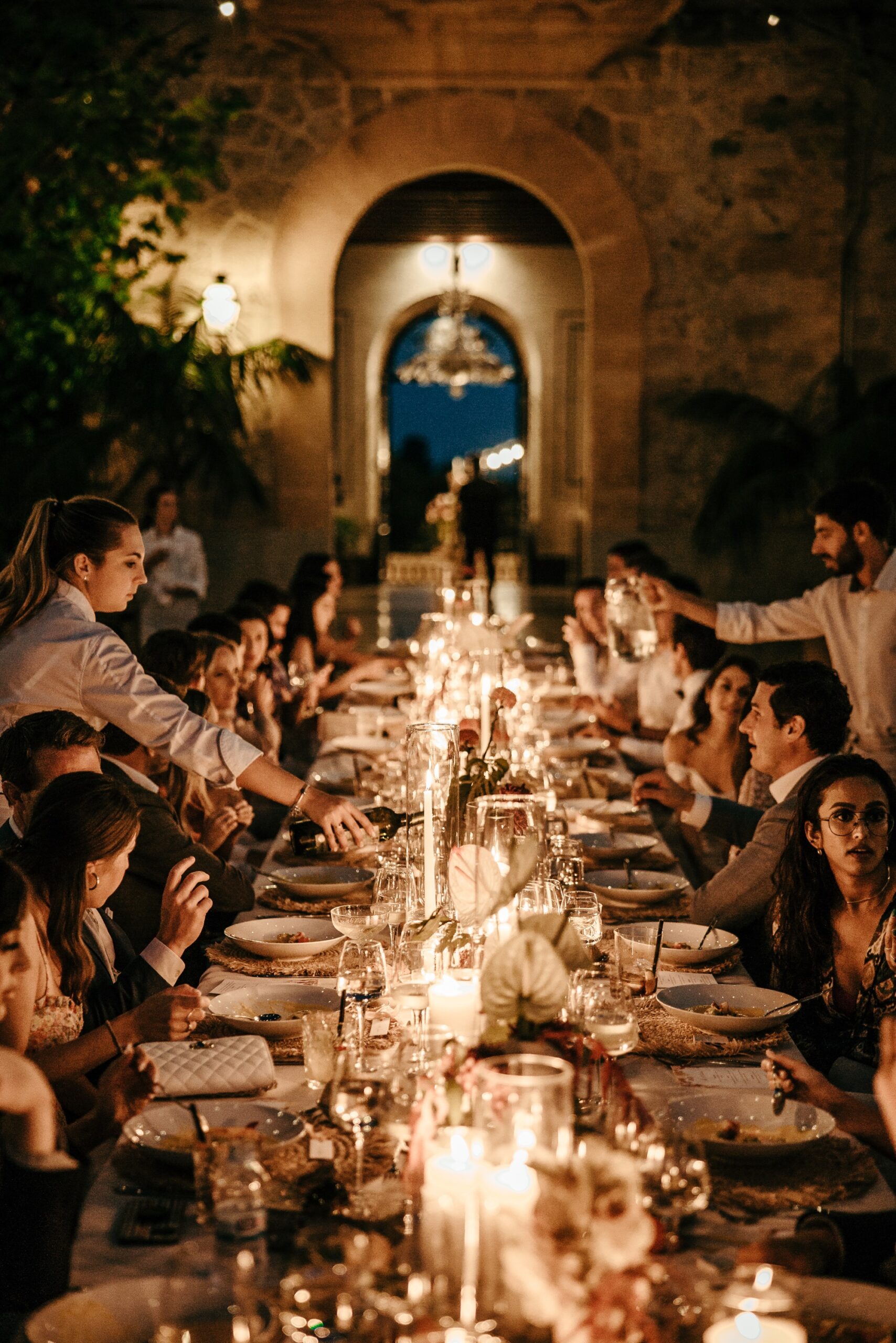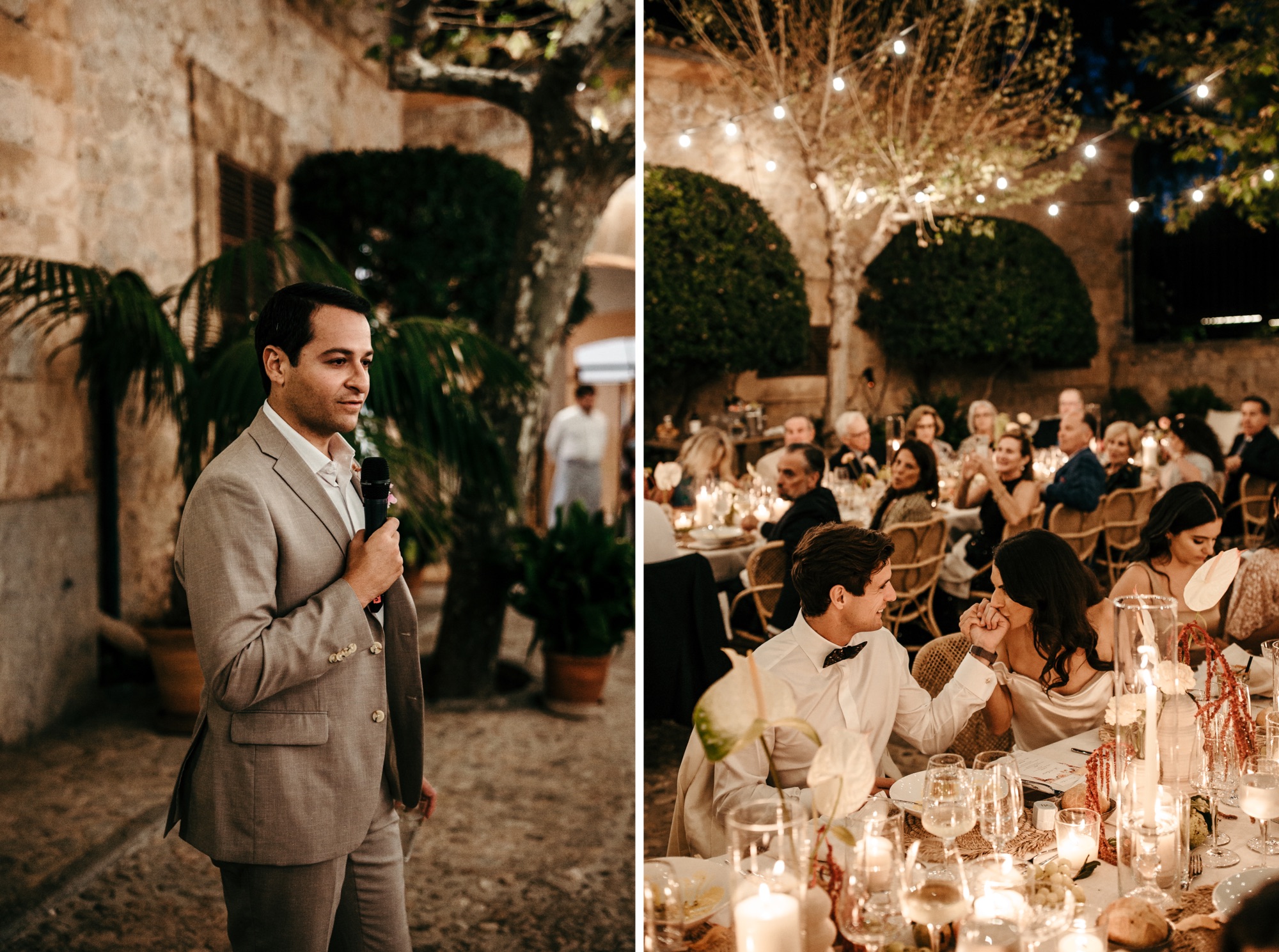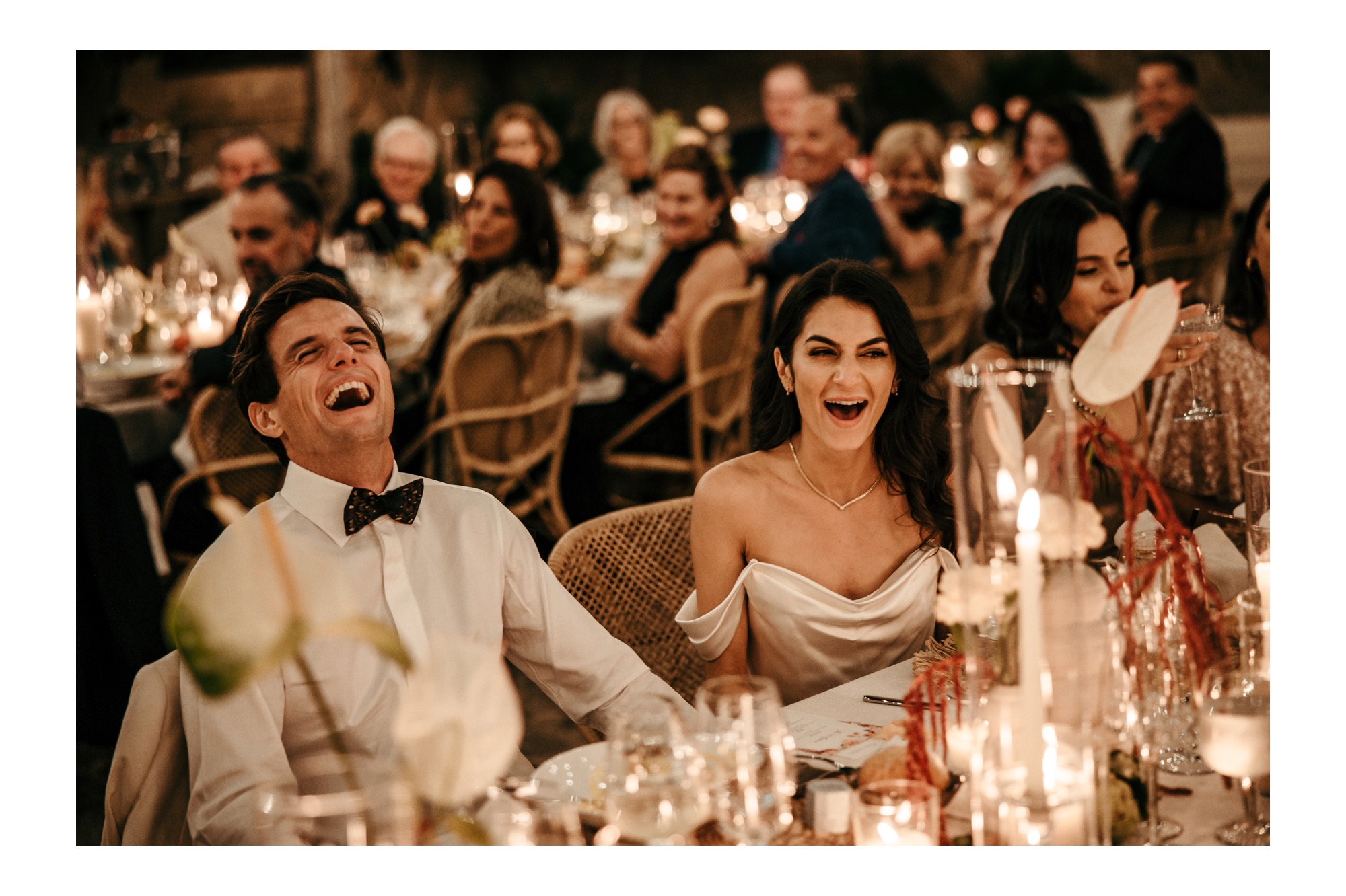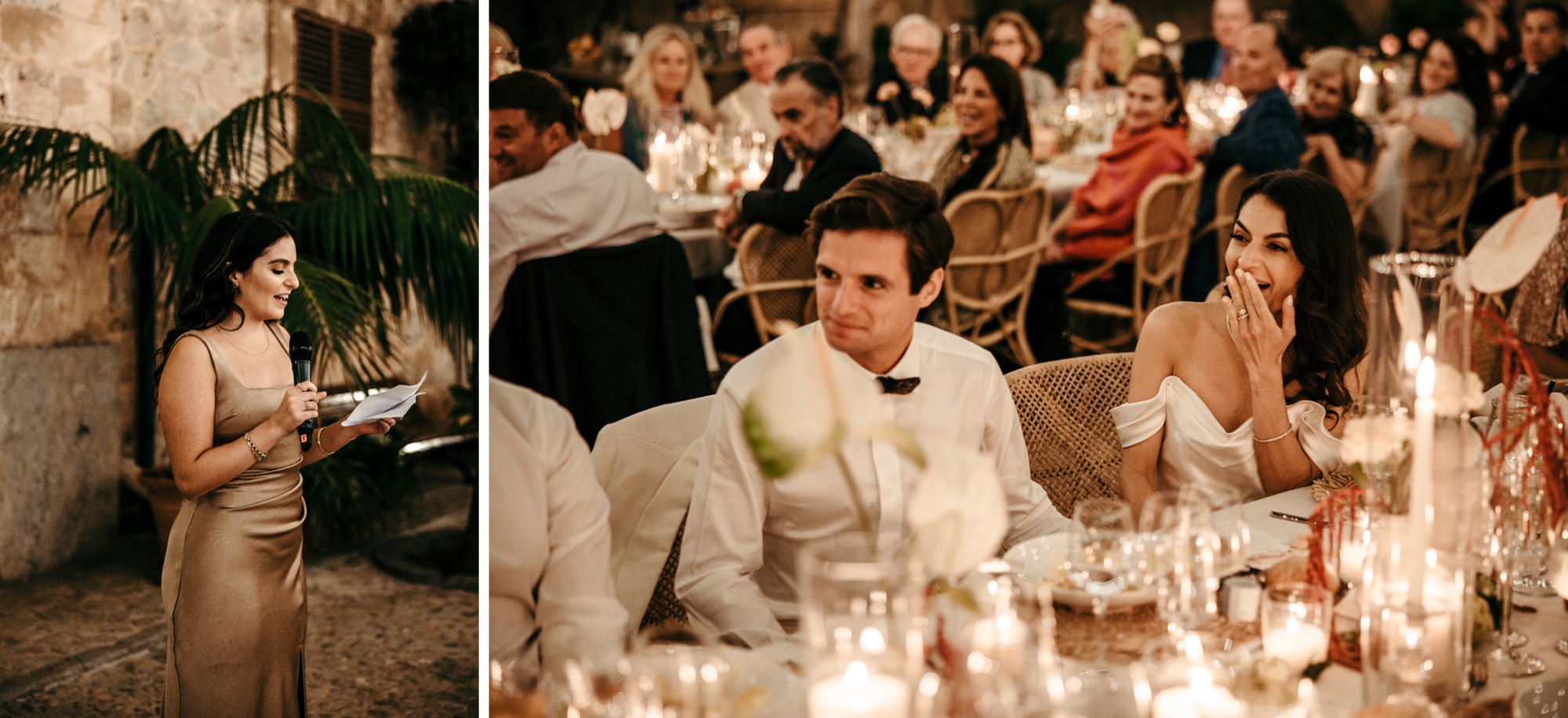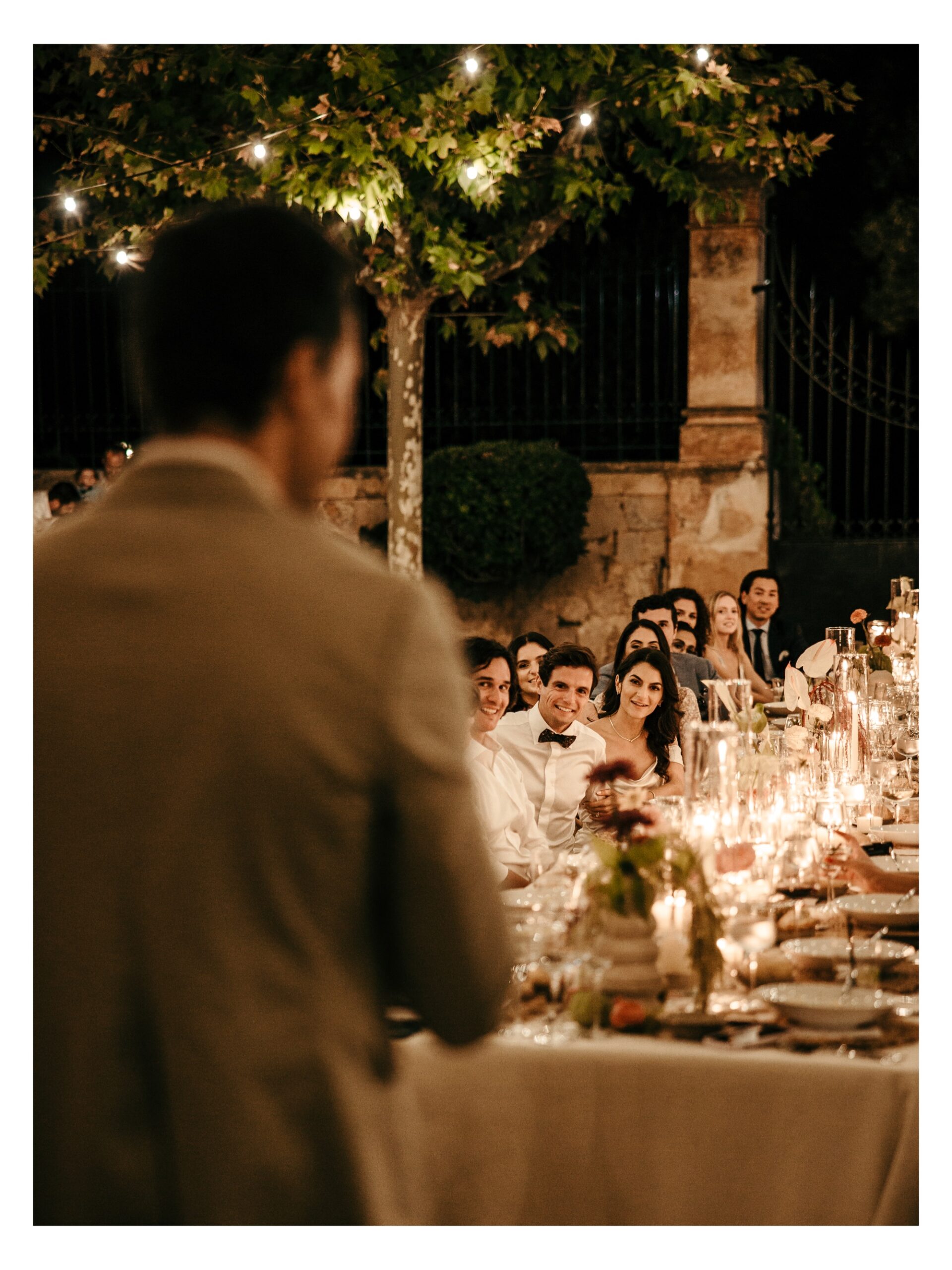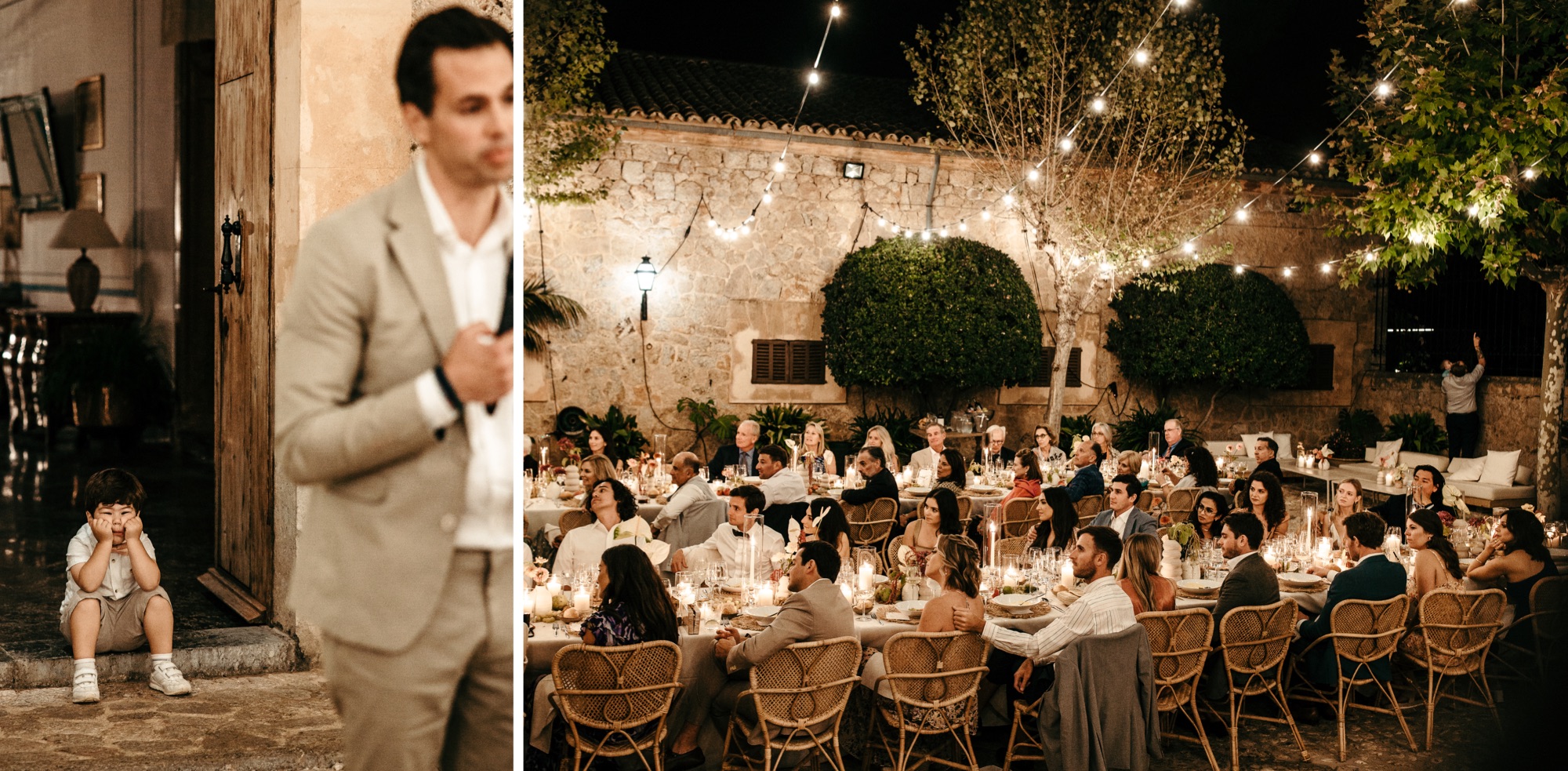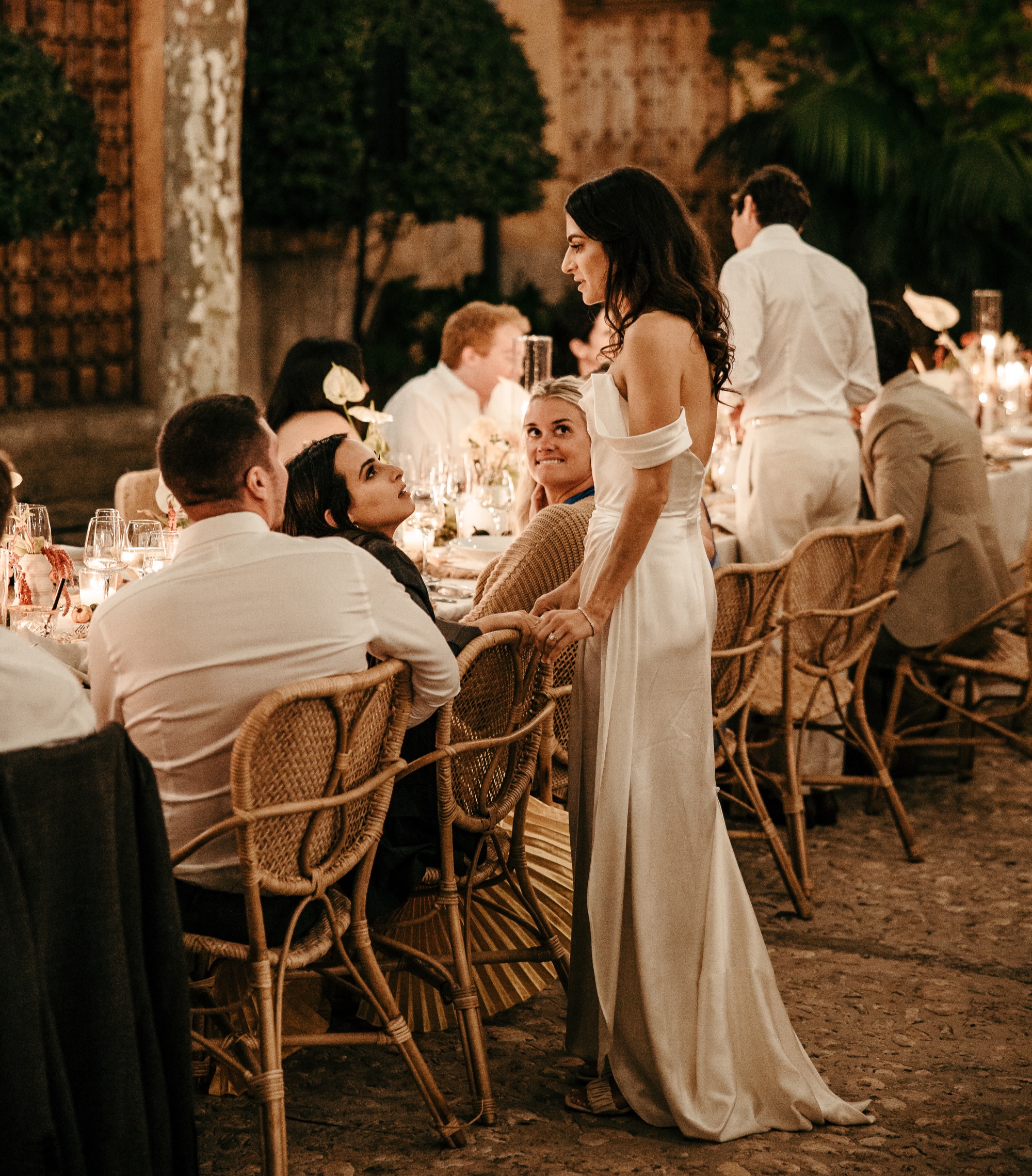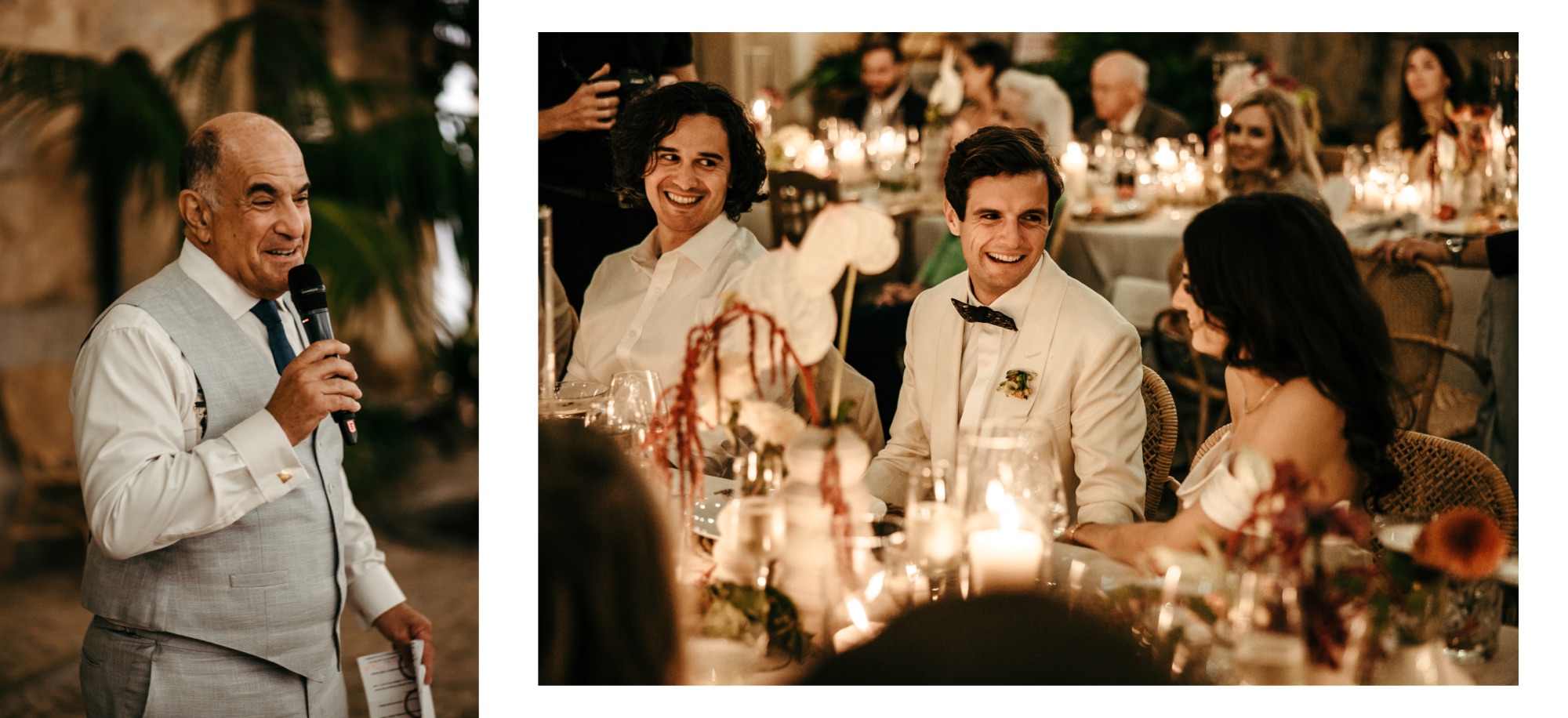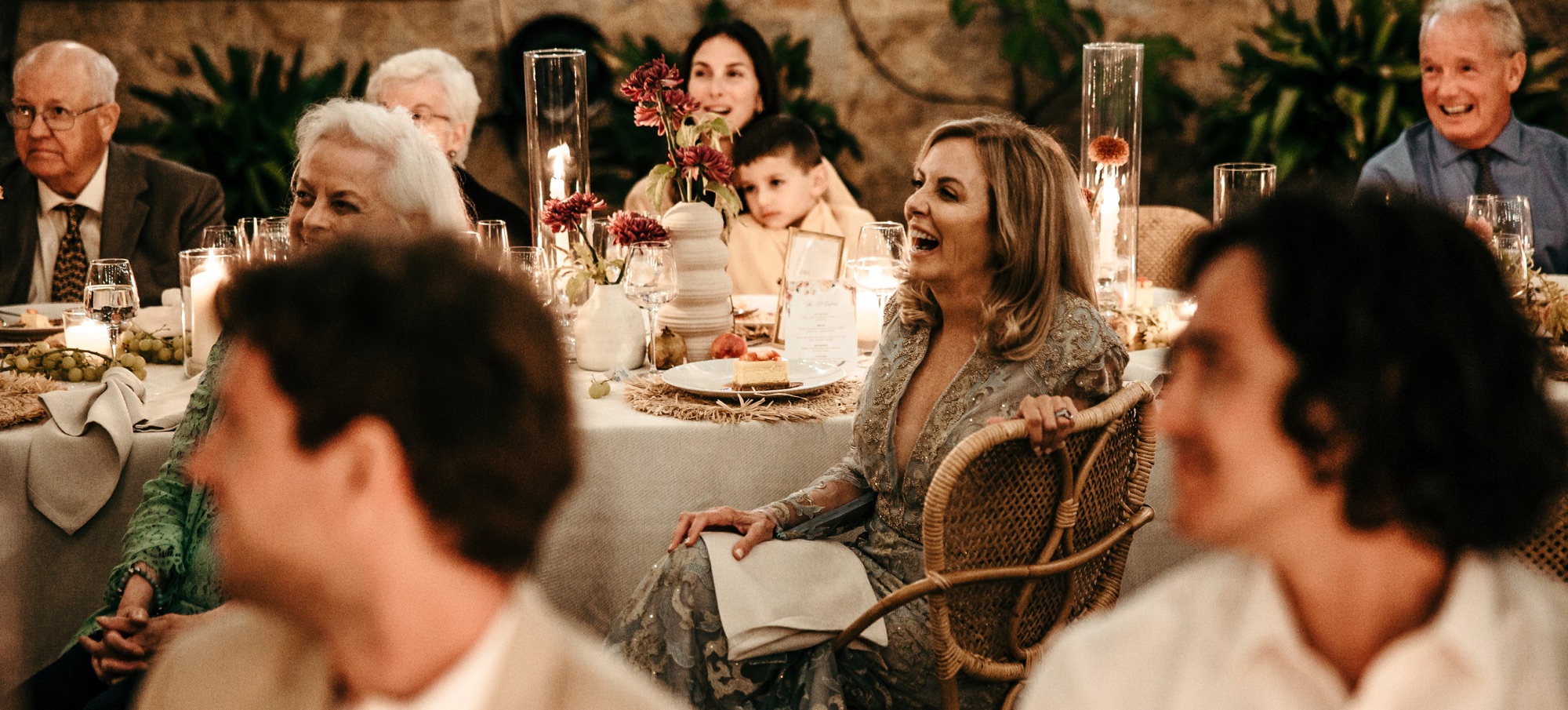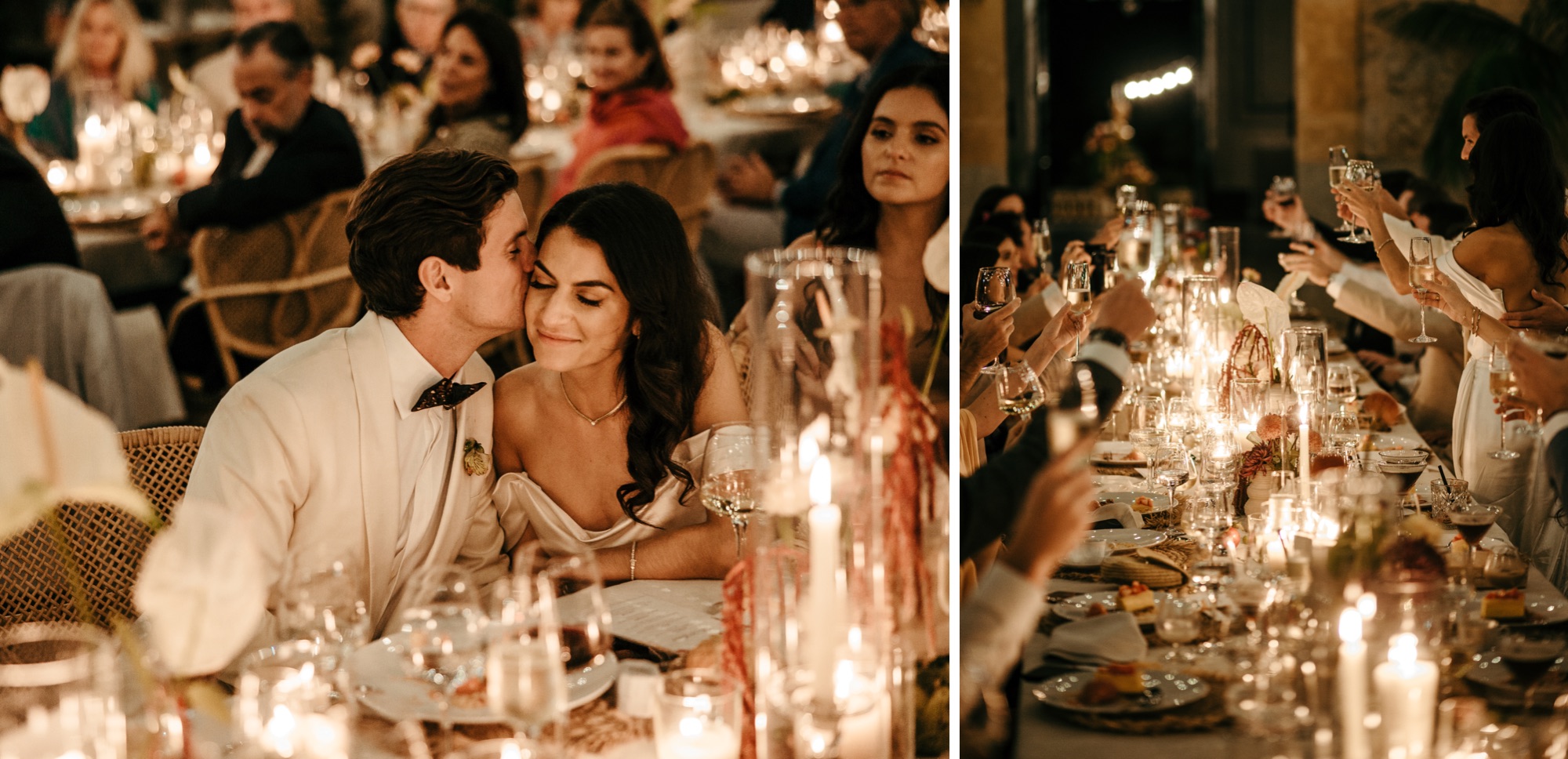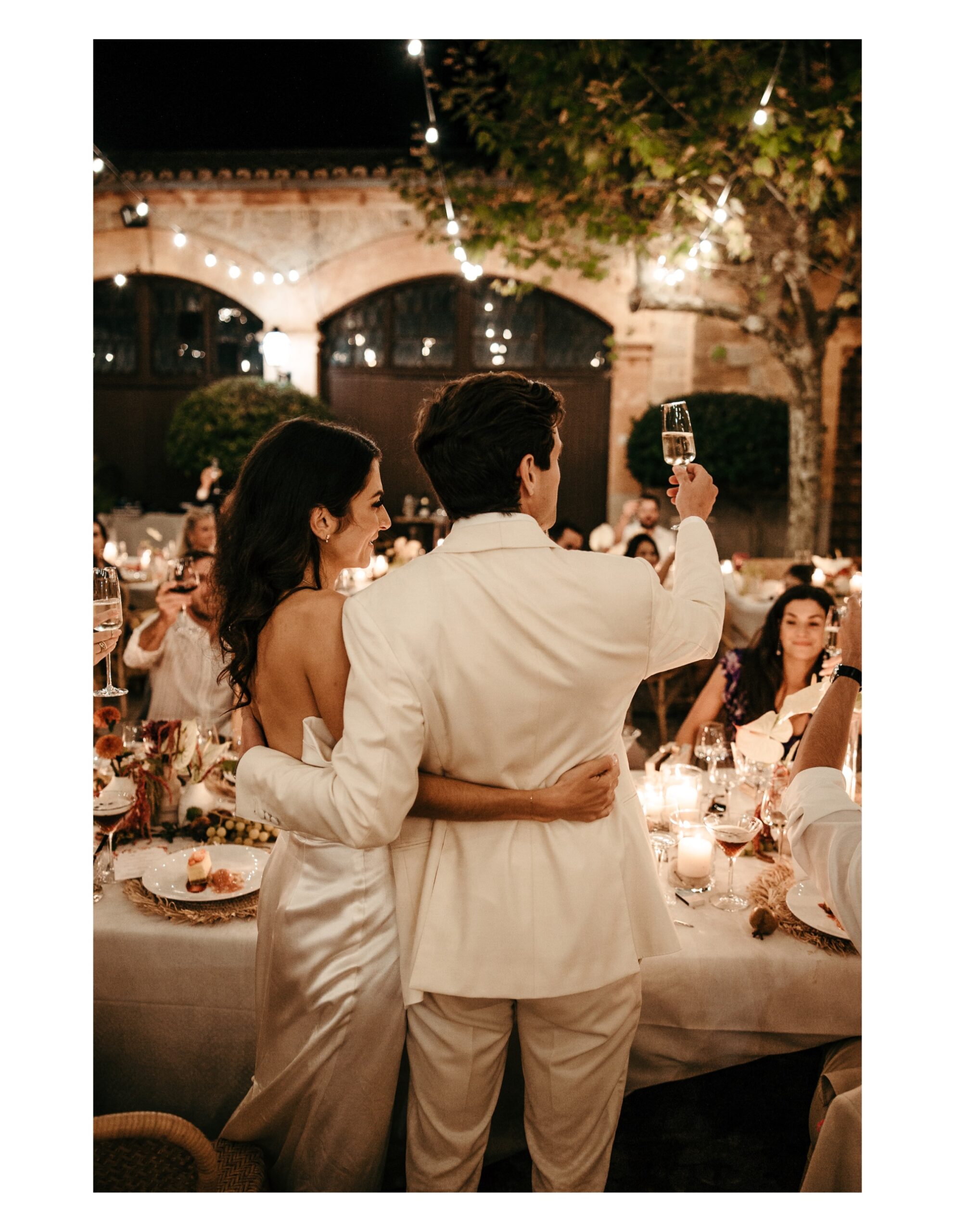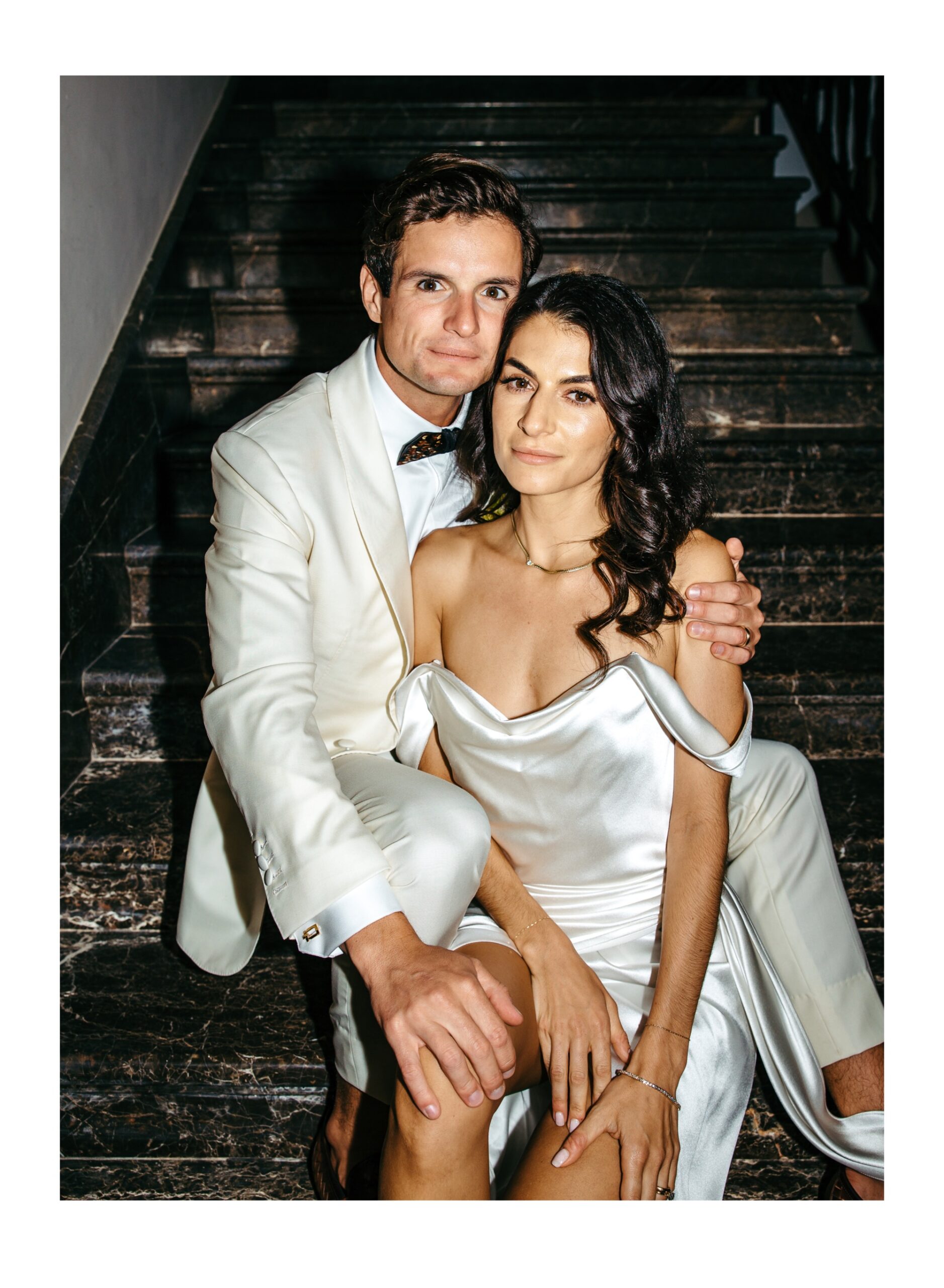 After a romantic dinner under the Mallorcan night sky the party continued at the dance floor which was set inside. And guess who rocked those turntables! It's save to say that "Isla Paradiso" had a massive impact on this successful event with all their energy and good vibes.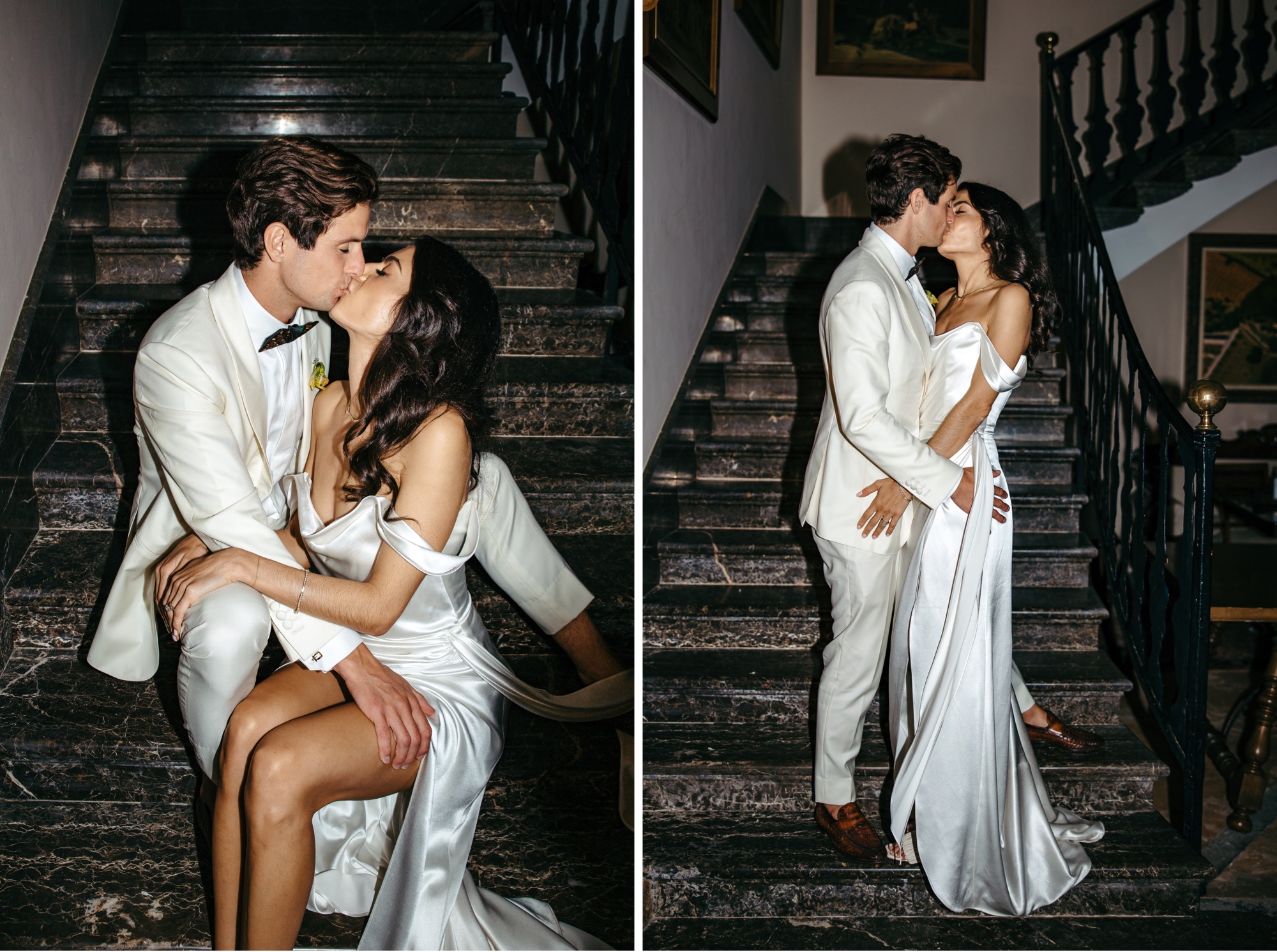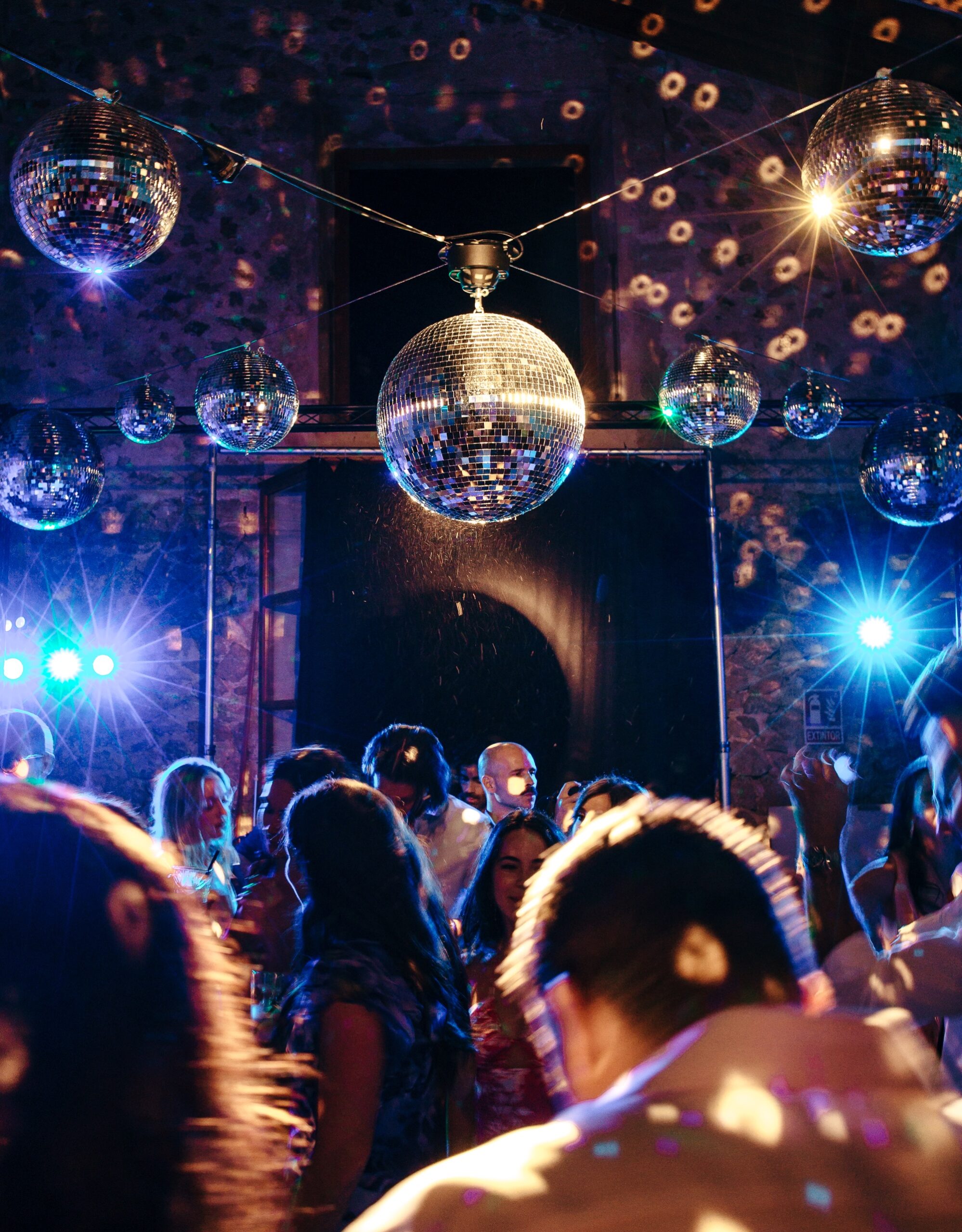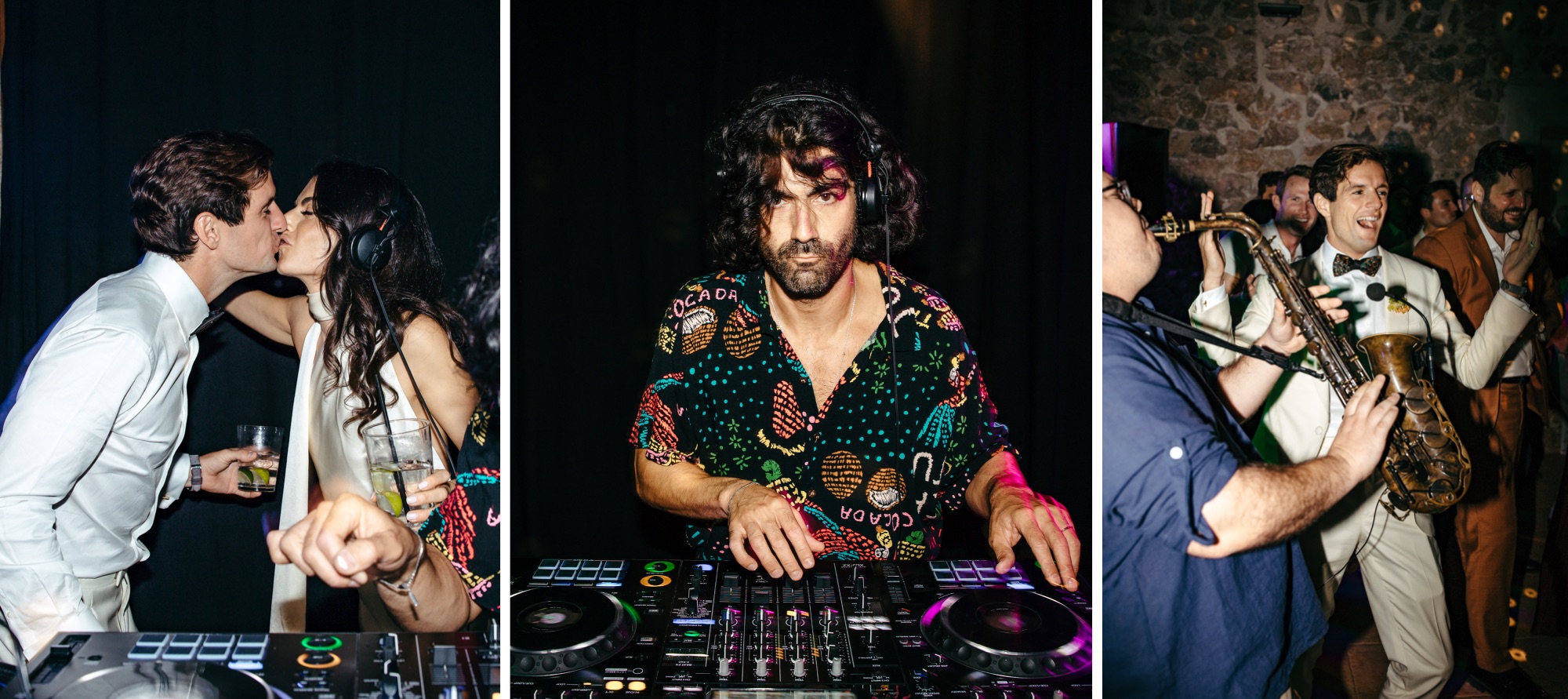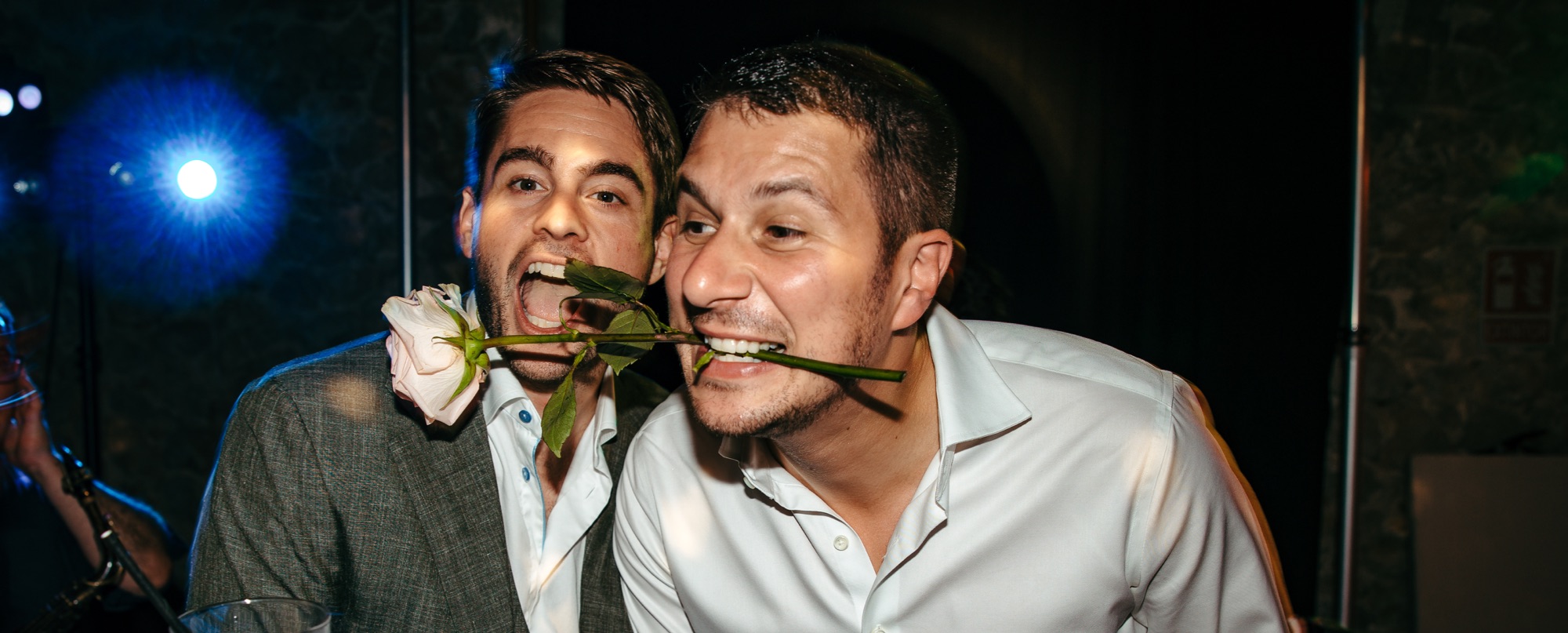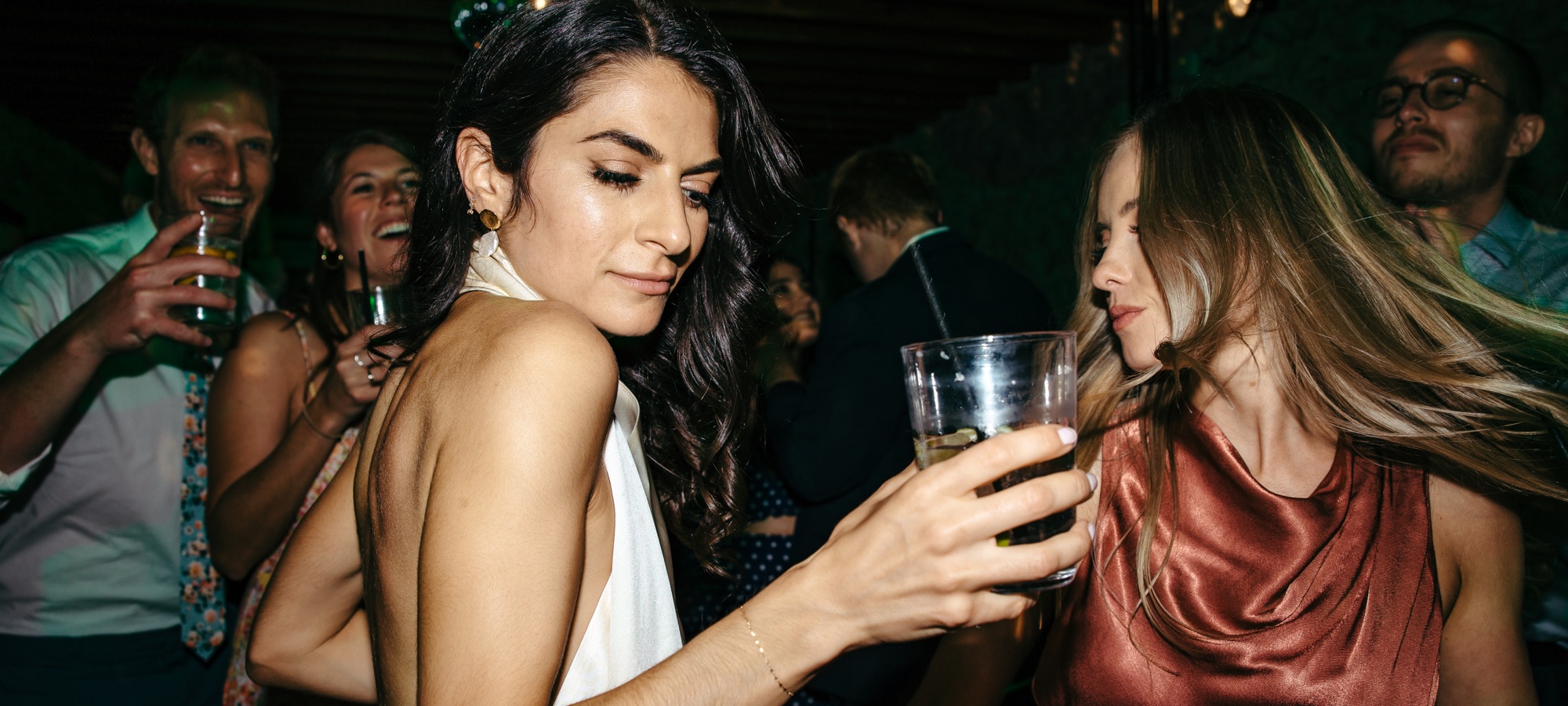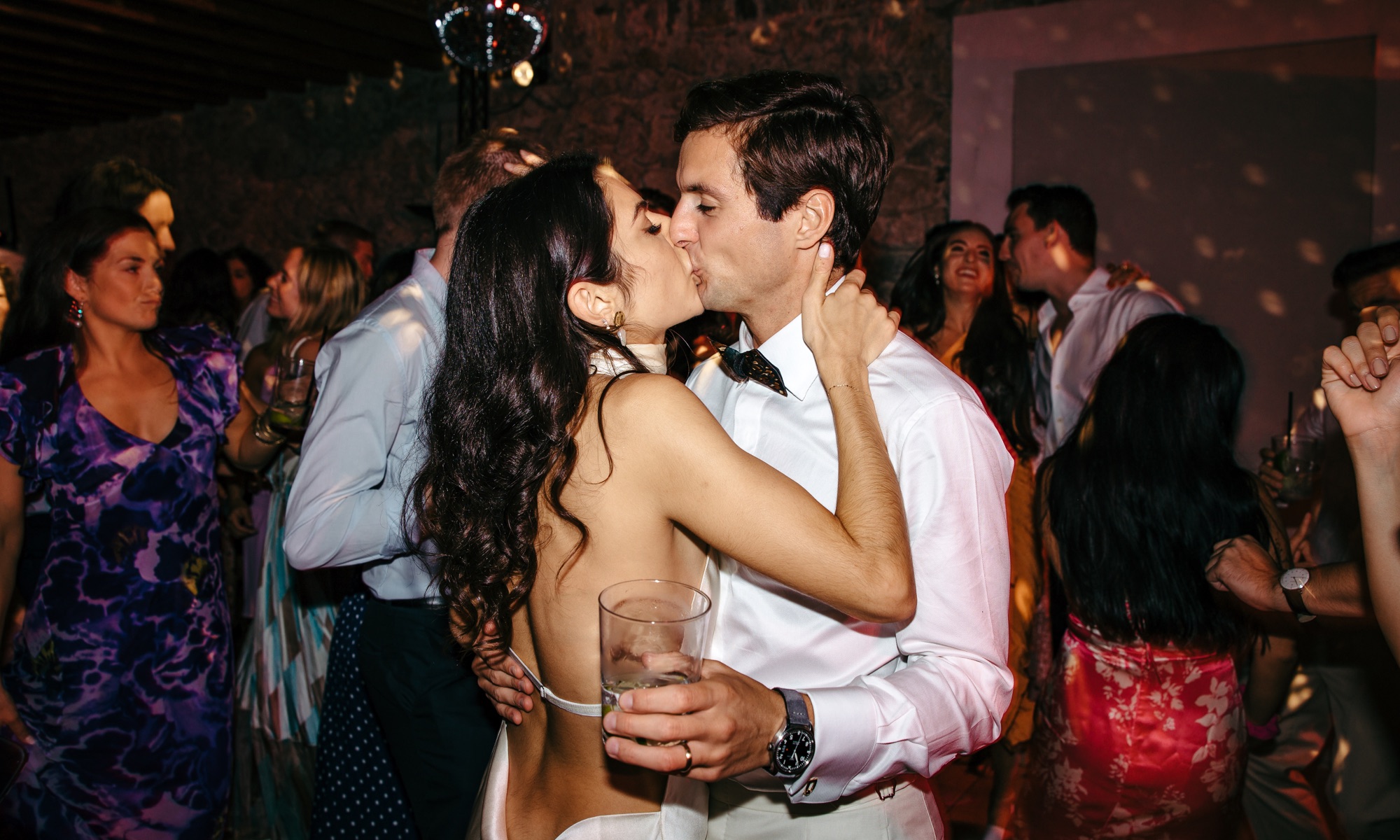 At the dance floor our couple and their crowd set the bar high as they danced the night away. Can't thank these two enough for having us capture their Mallorca Wedding at Son Togores.
If you're interested in getting married in Mallorca we'd happy to share all the details with you. Since we're based on the island we have a big network of other vendors and know their qualities. Don't hesitate to reach out.
In the meantime you might be interested in another wedding report we shot on the island:
Finca Wedding Mallorca 2018

The amazing team that made this beautiful Mallorca Wedding possible:
Venue: @sontogores — Photography: @chrisandruth — Video @ay_video — Planning & Design: @pasion_eventos — H+M: @martalula_makeupartist — Florist: @littlesister.es — Band&DJ: @panela.productios — Sound-technique: @lomusic — Catering: @cateringmarcfosh