Weddings in Italy are always a blast and we were particularly looking forward to Marlies and Michael's wedding in Puglia. 
Some Italians say that the real Italy only starts south of Rome, and having travelled almost every corner of Italy repeatedly we have to admit.. In terms of culture, food, architecture and nature, Puglia definitely has leveled up the Italy game! Down in that "heel of Italy" it feels like the millenia-old tracks are not quite as beaten as in different touristy parts of Italy. The hilly scenery is dotted with the so called Trulli – the typical white houses with its signature shape that can only be found in Puglia. Marlies and Michael's wedding venue – Masseria Grieco – is one of these gems, nestled in the rolling hills of Puglia. It's a gorgeous place to celebrate your special day, and big enough to accommodate all the wedding guests, too. This makes things a lot easier and is definitely a point to consider when planning your wedding. 
These two shared their emotional vows in the natural shade of an old oak tree. After the ceremony an Italian marching band picked them up and led the party towards cocktails. These jazzy vintage tunes gave us all the feels and you should totally check out the highlight video below for some liveband vibes. During golden hour we sneaked away for couples photos around the property and caught the sunset over the Trulli roofs with them. Marlies and Michael are the most lighthearted, happy and effortlessly beautiful people and the sweet Italian life goes pretty well with it. We hope you guys enjoy these two's story just as much as we did when capturing all these goosebump moments for them.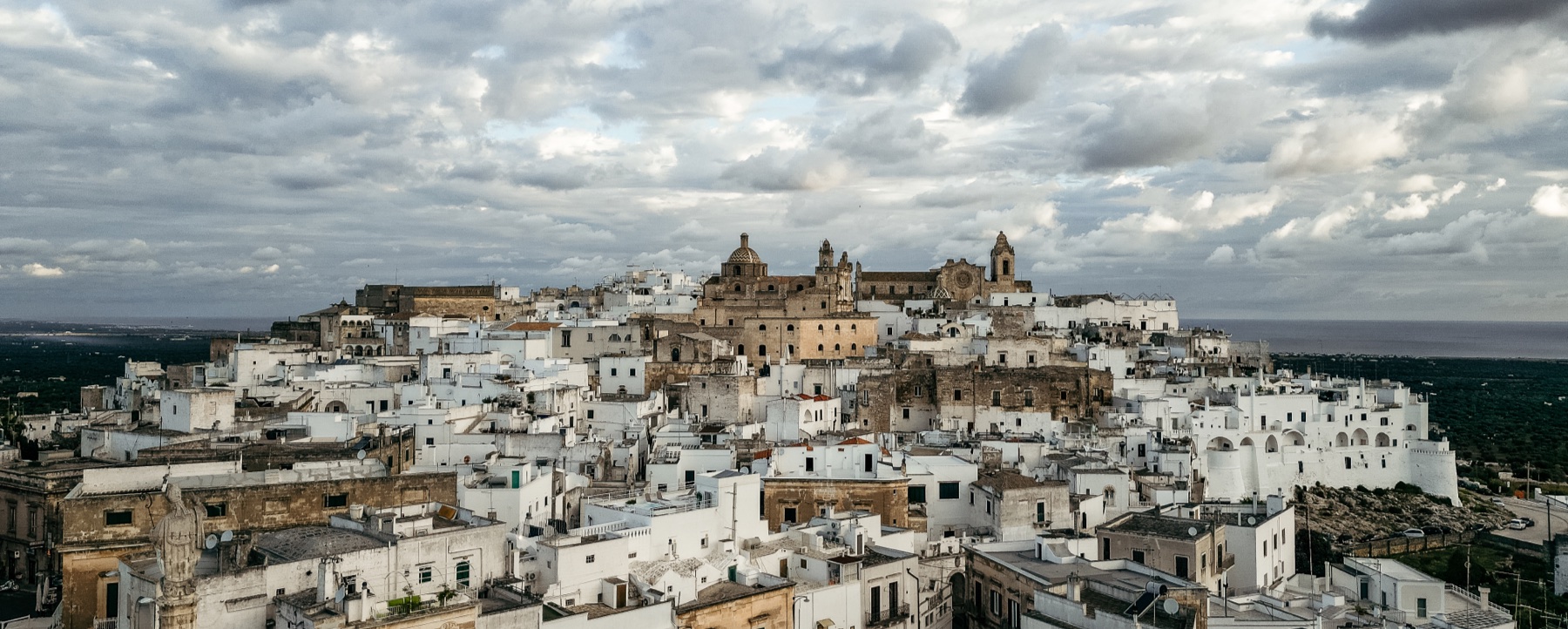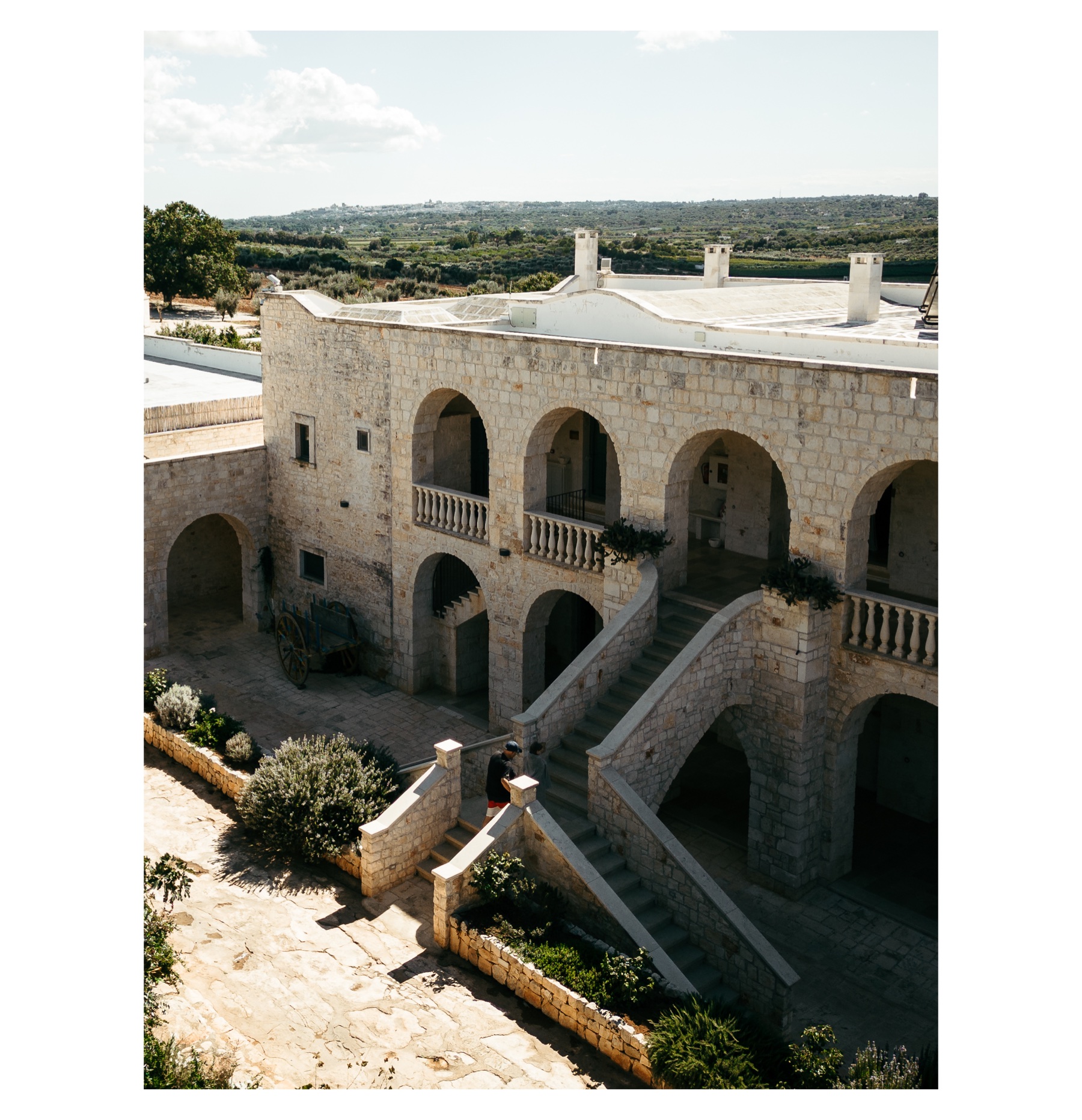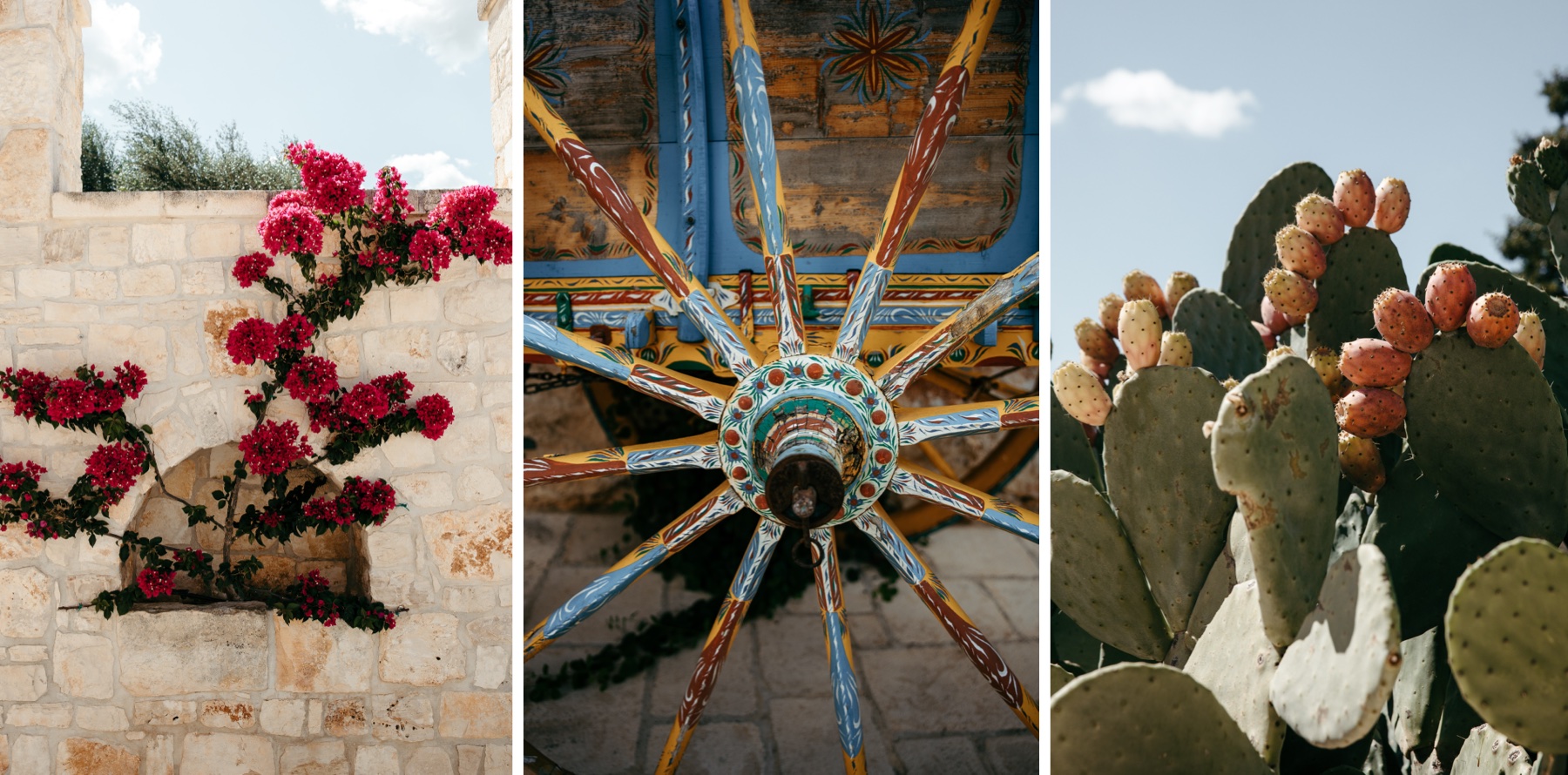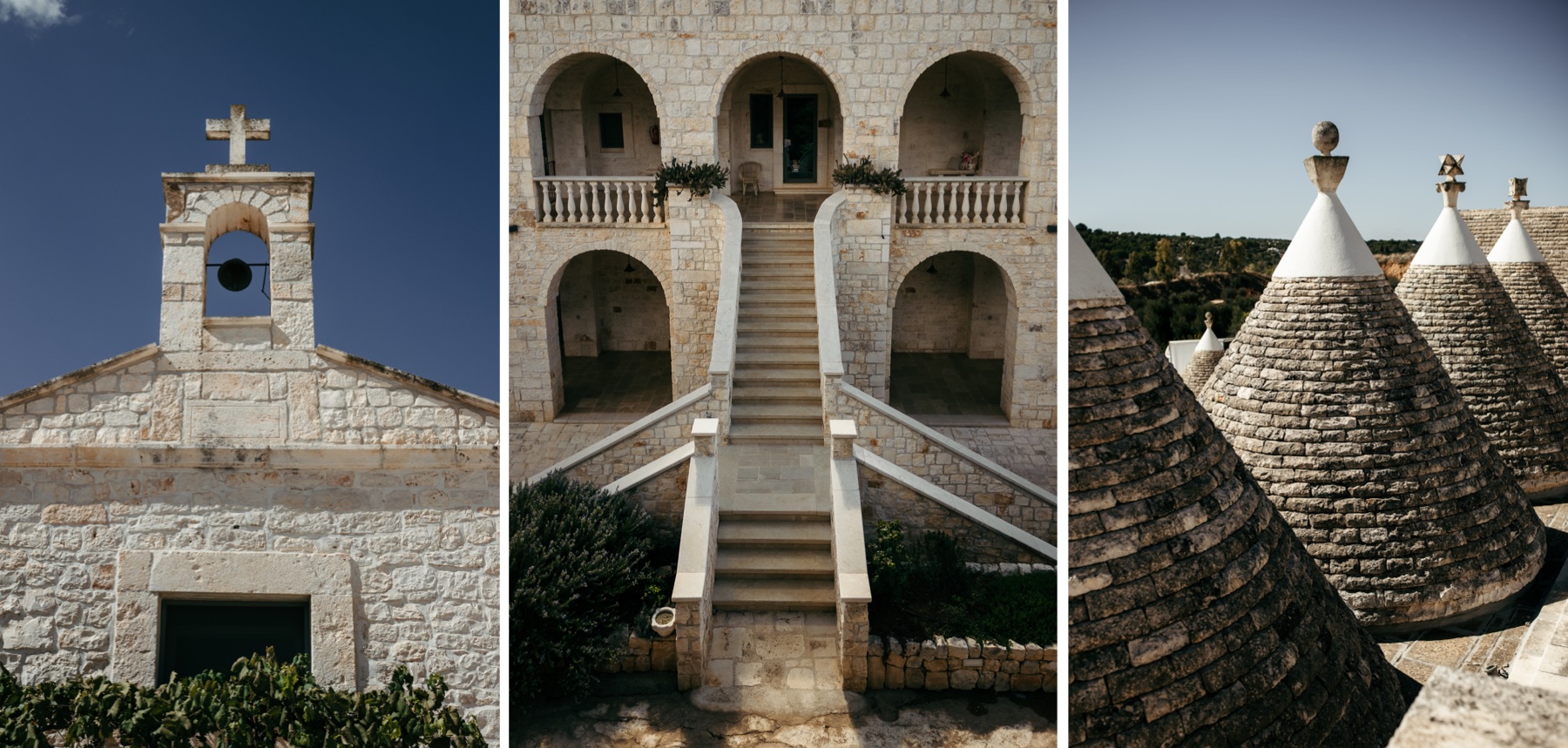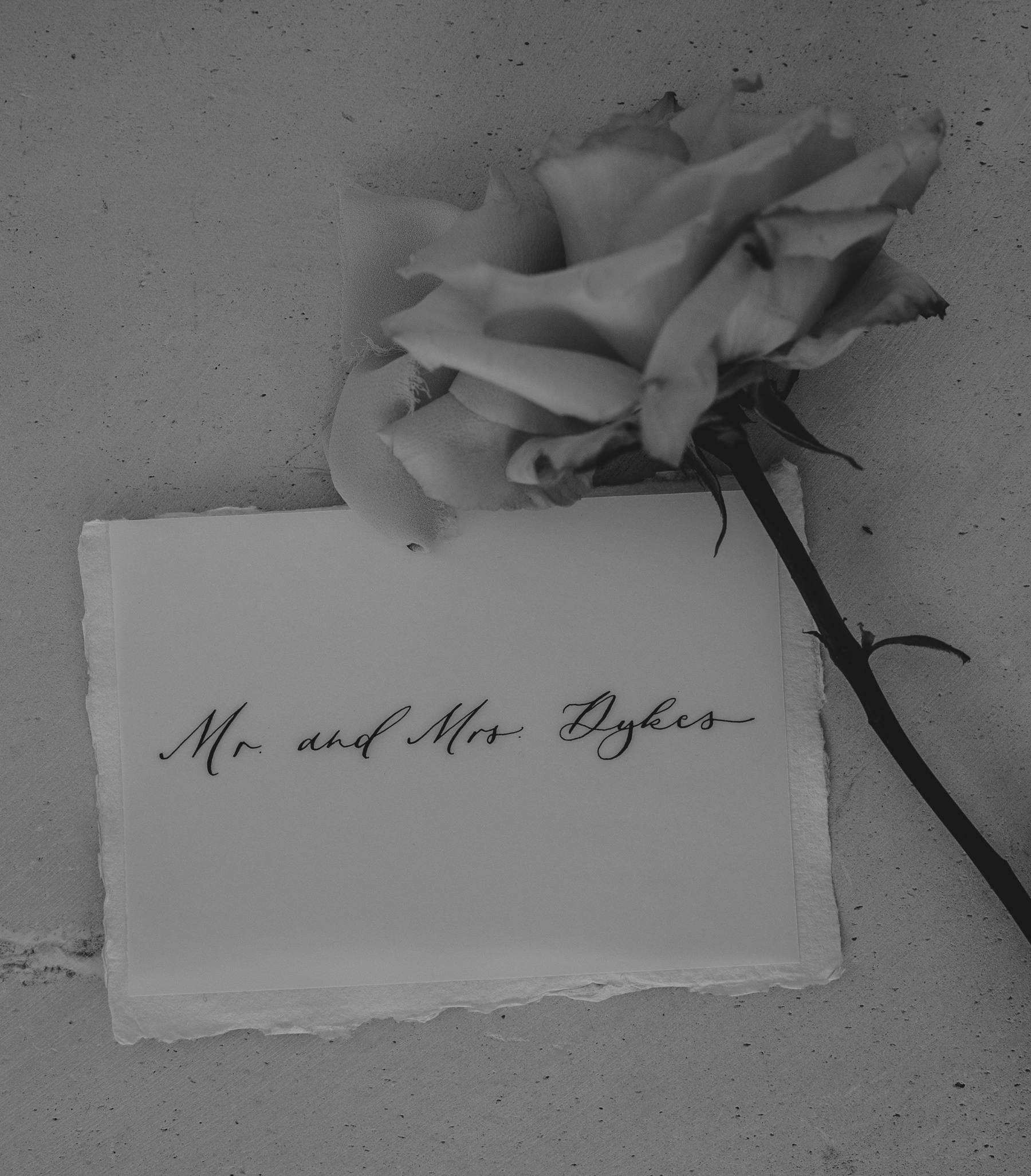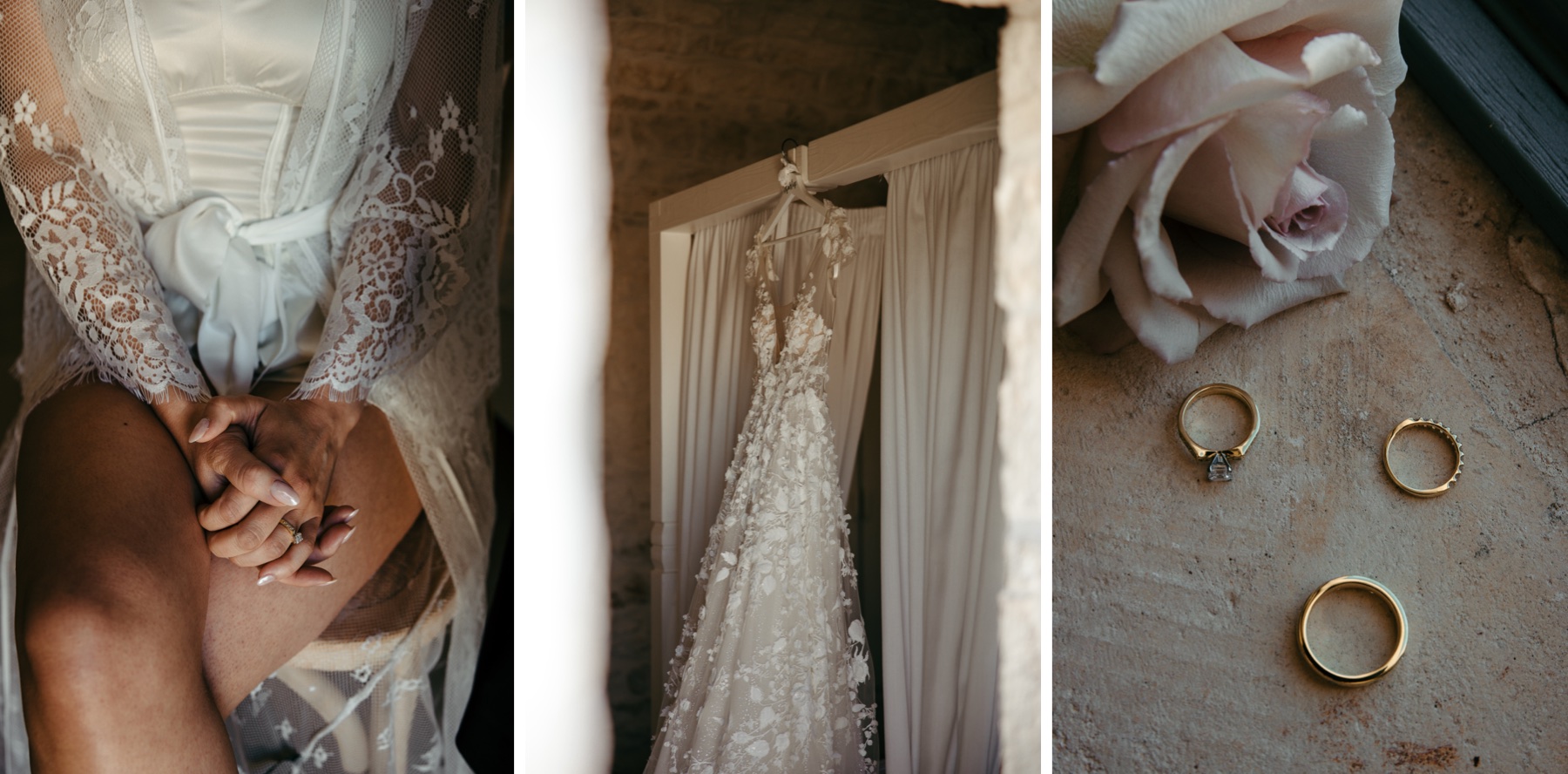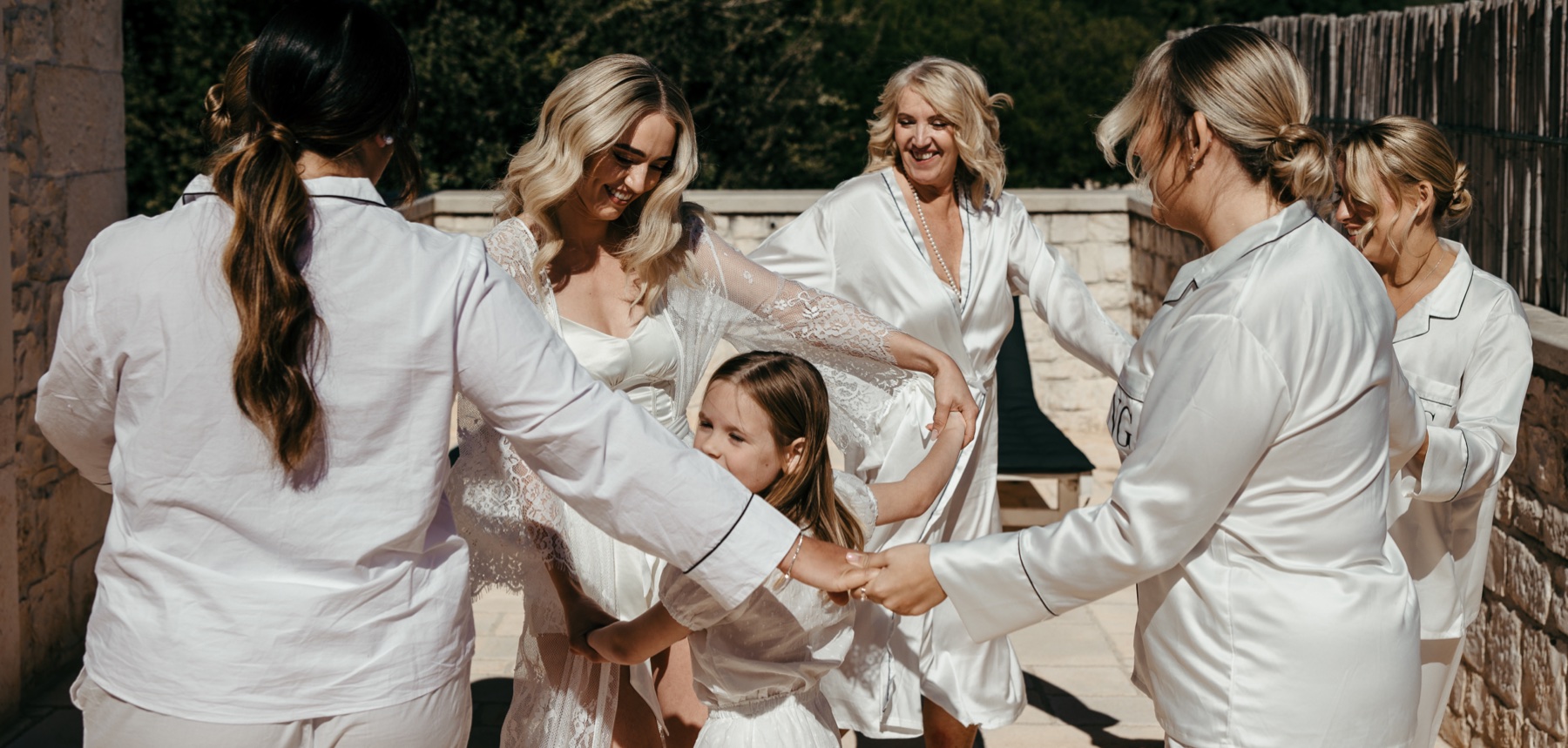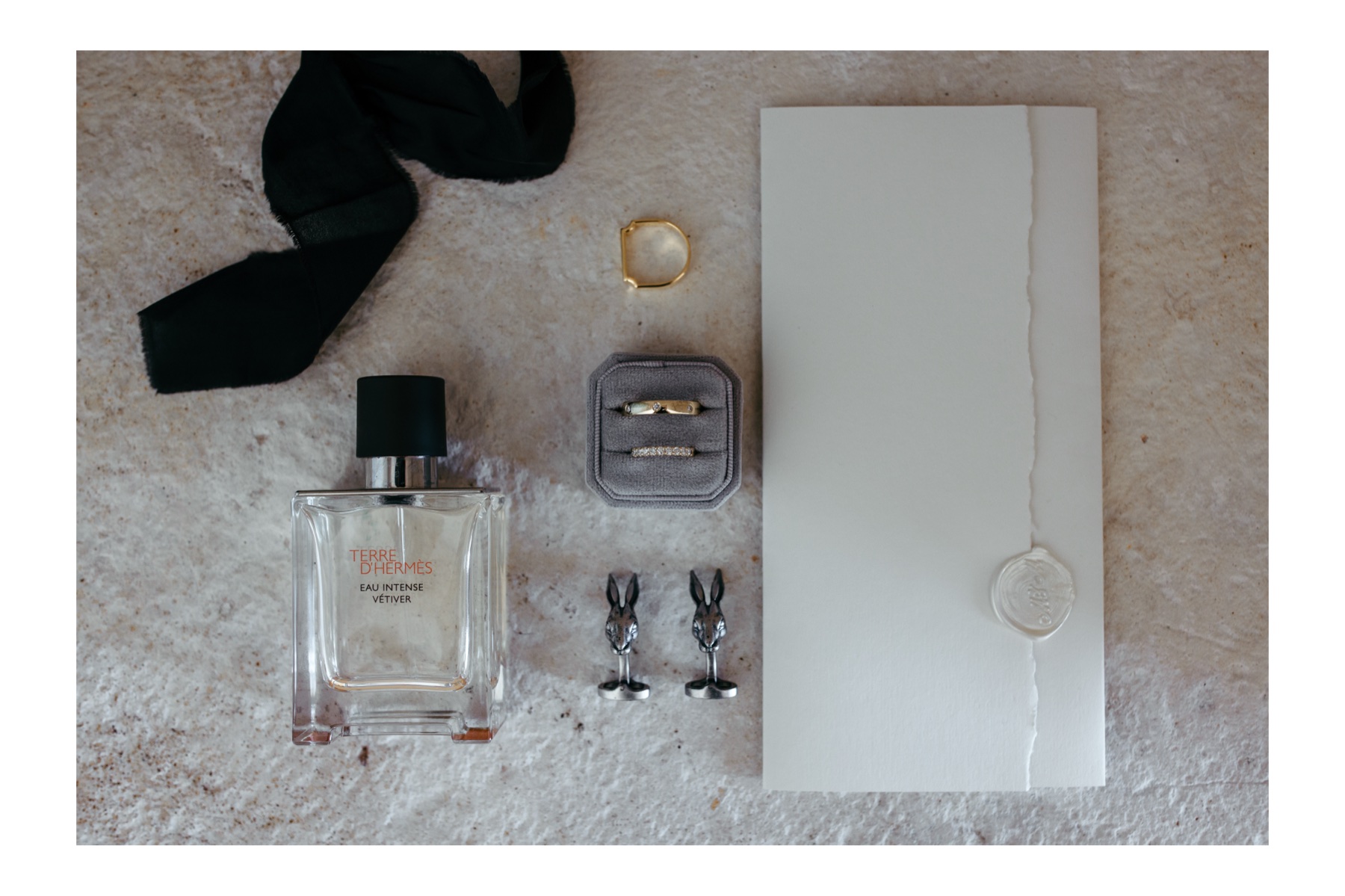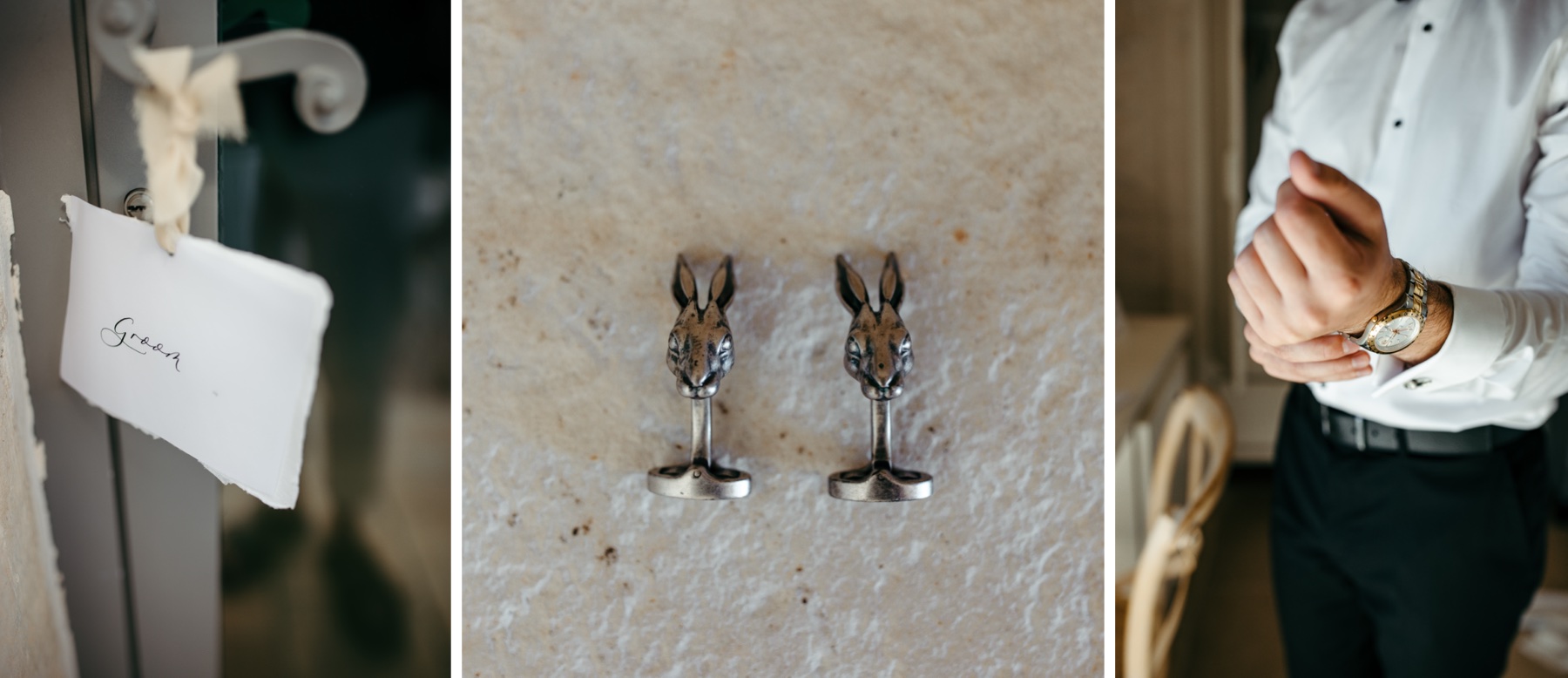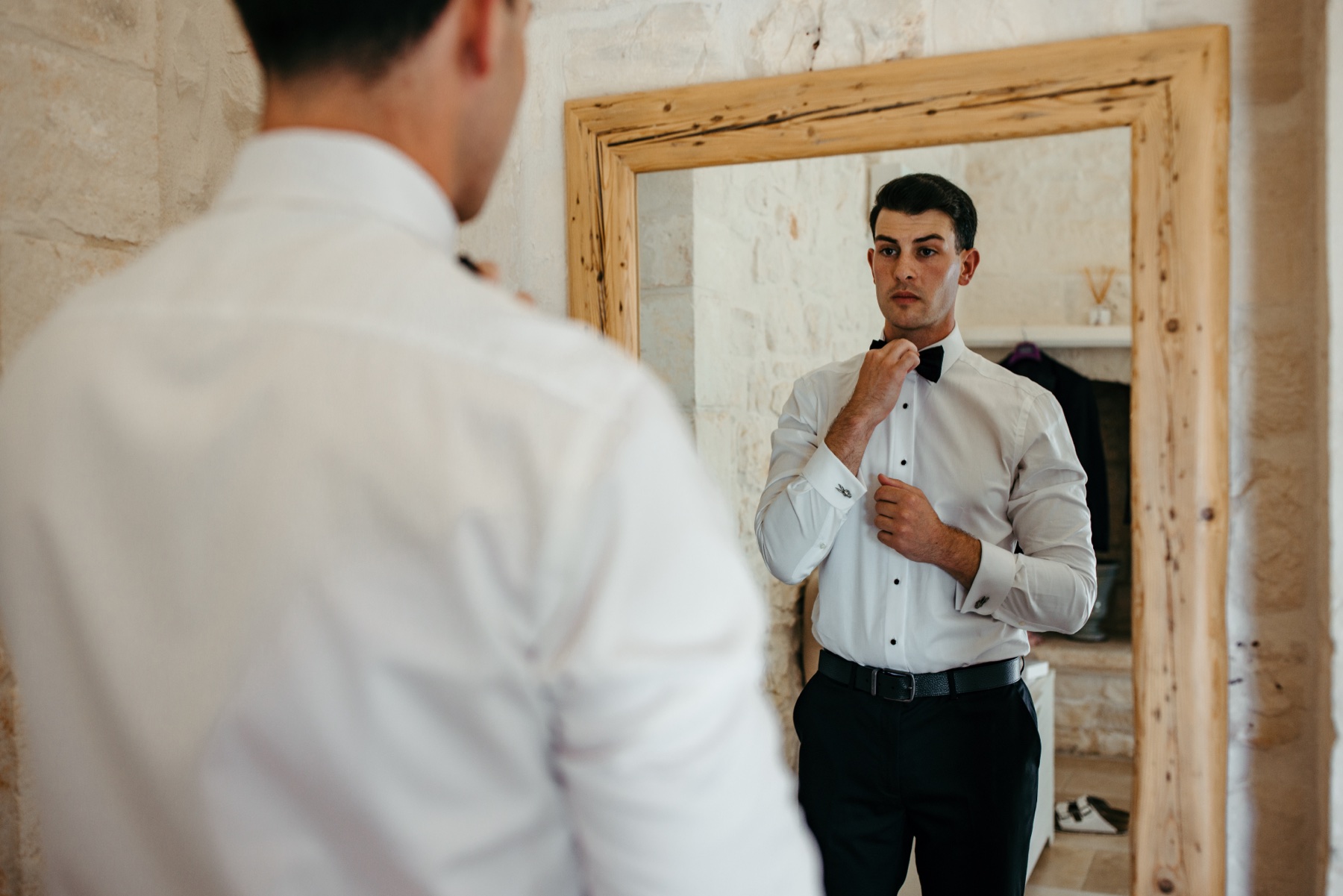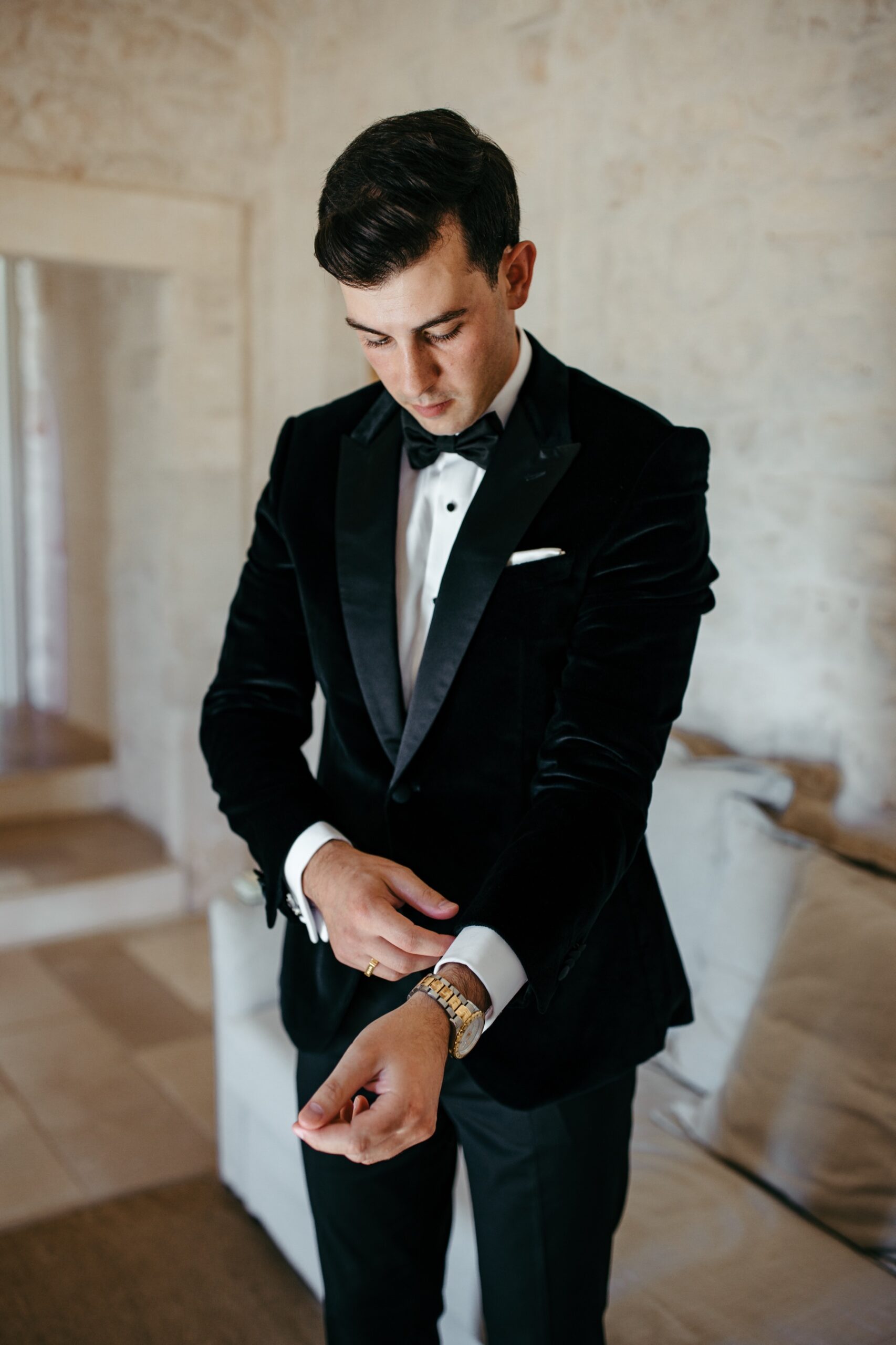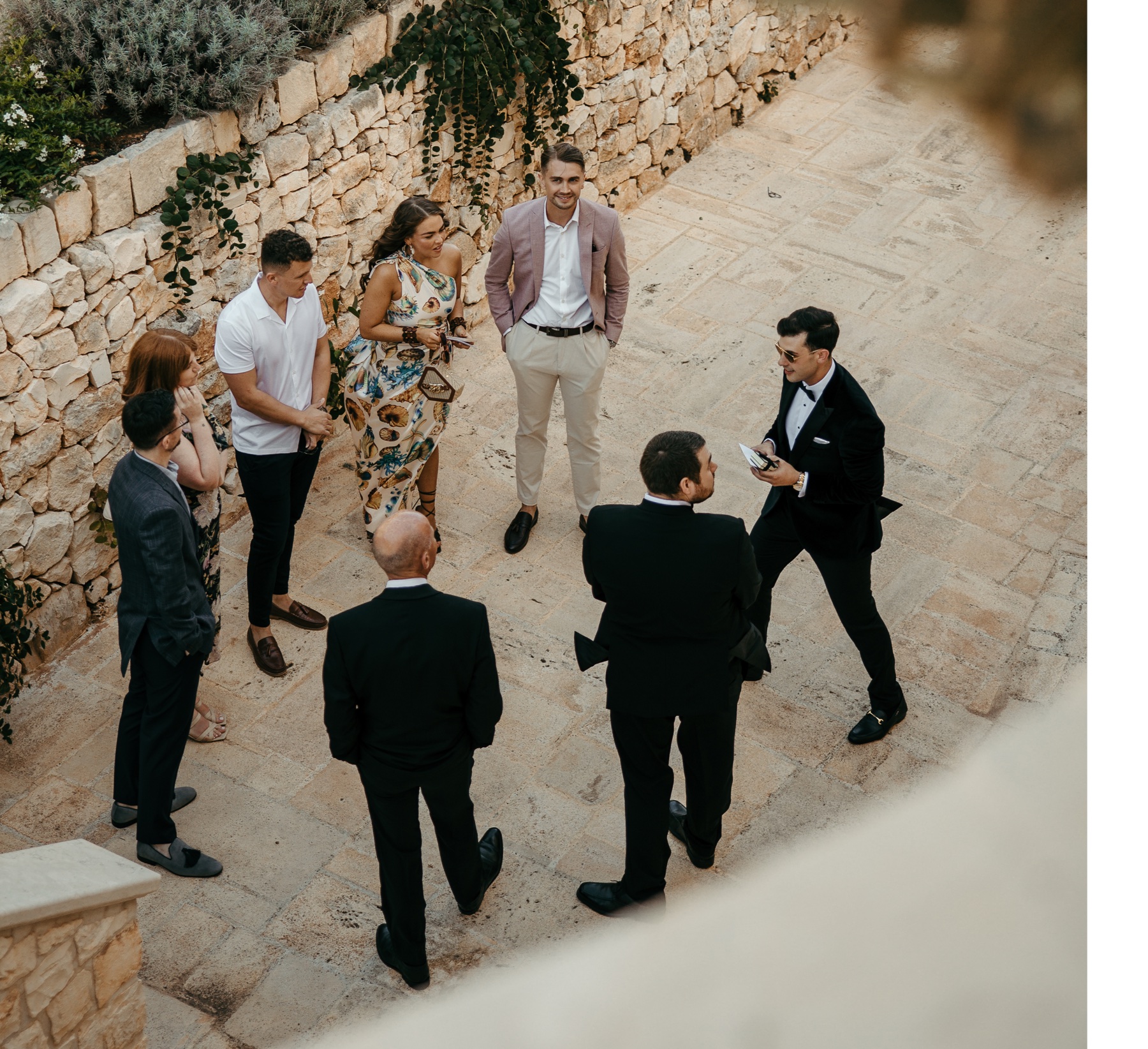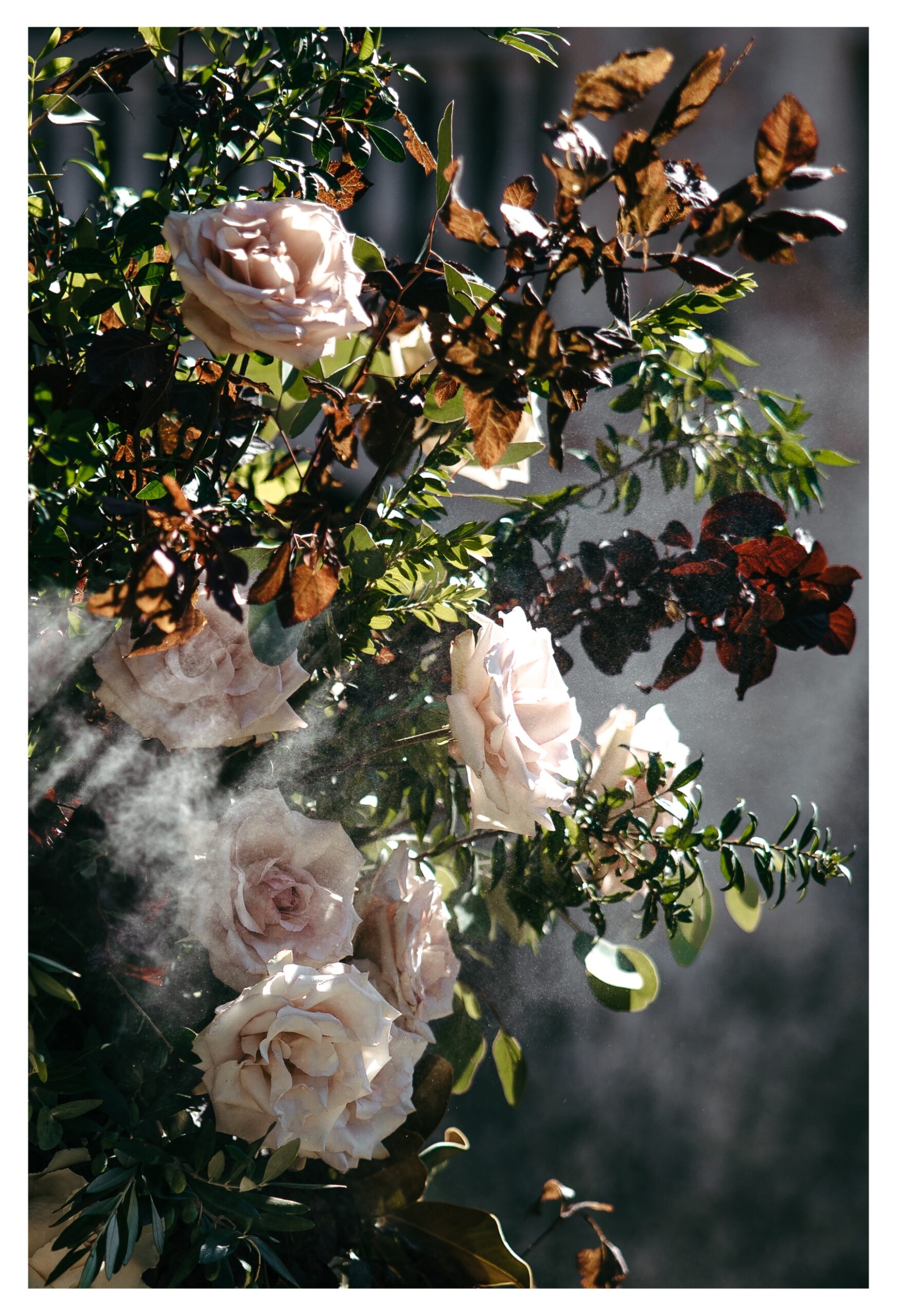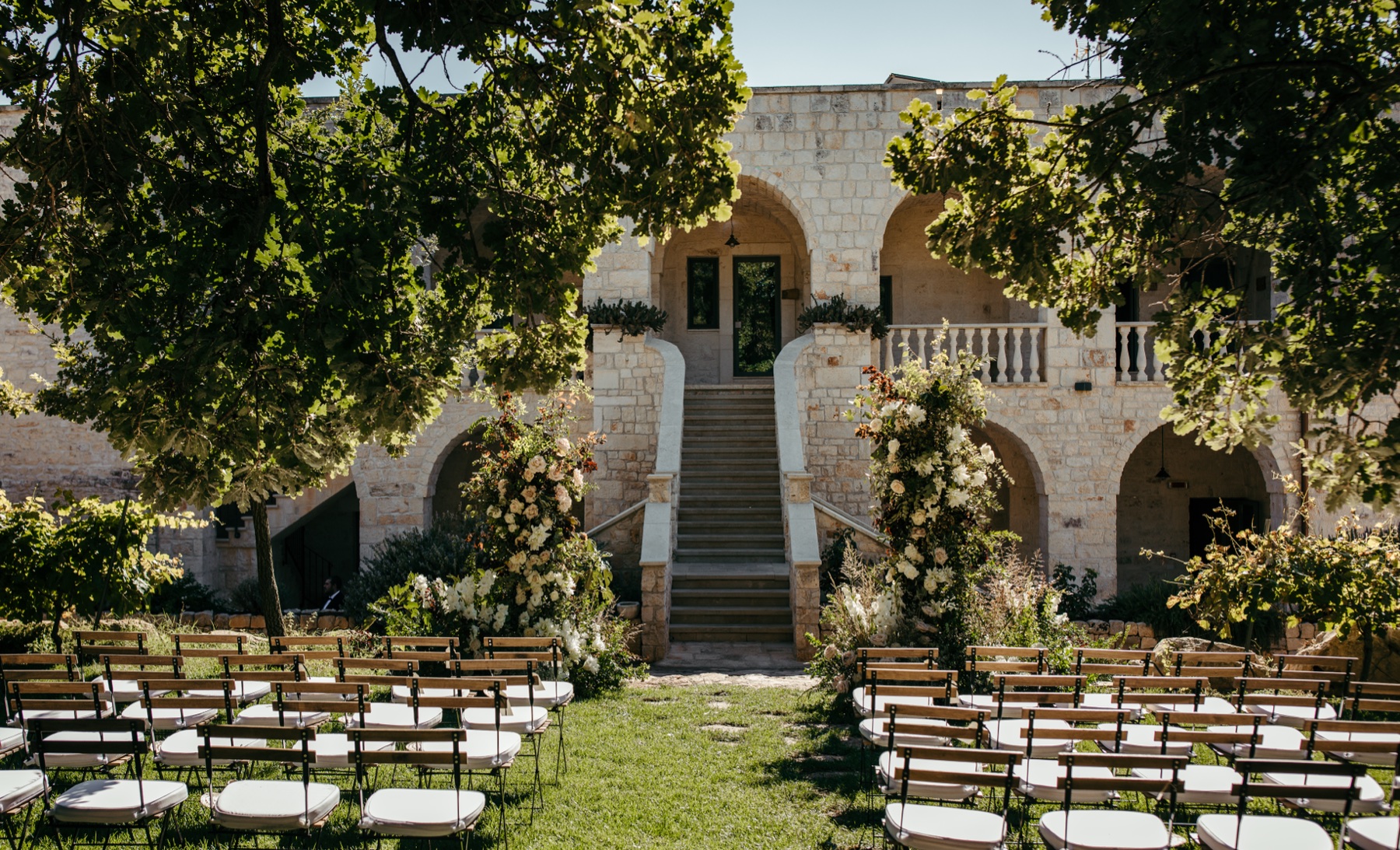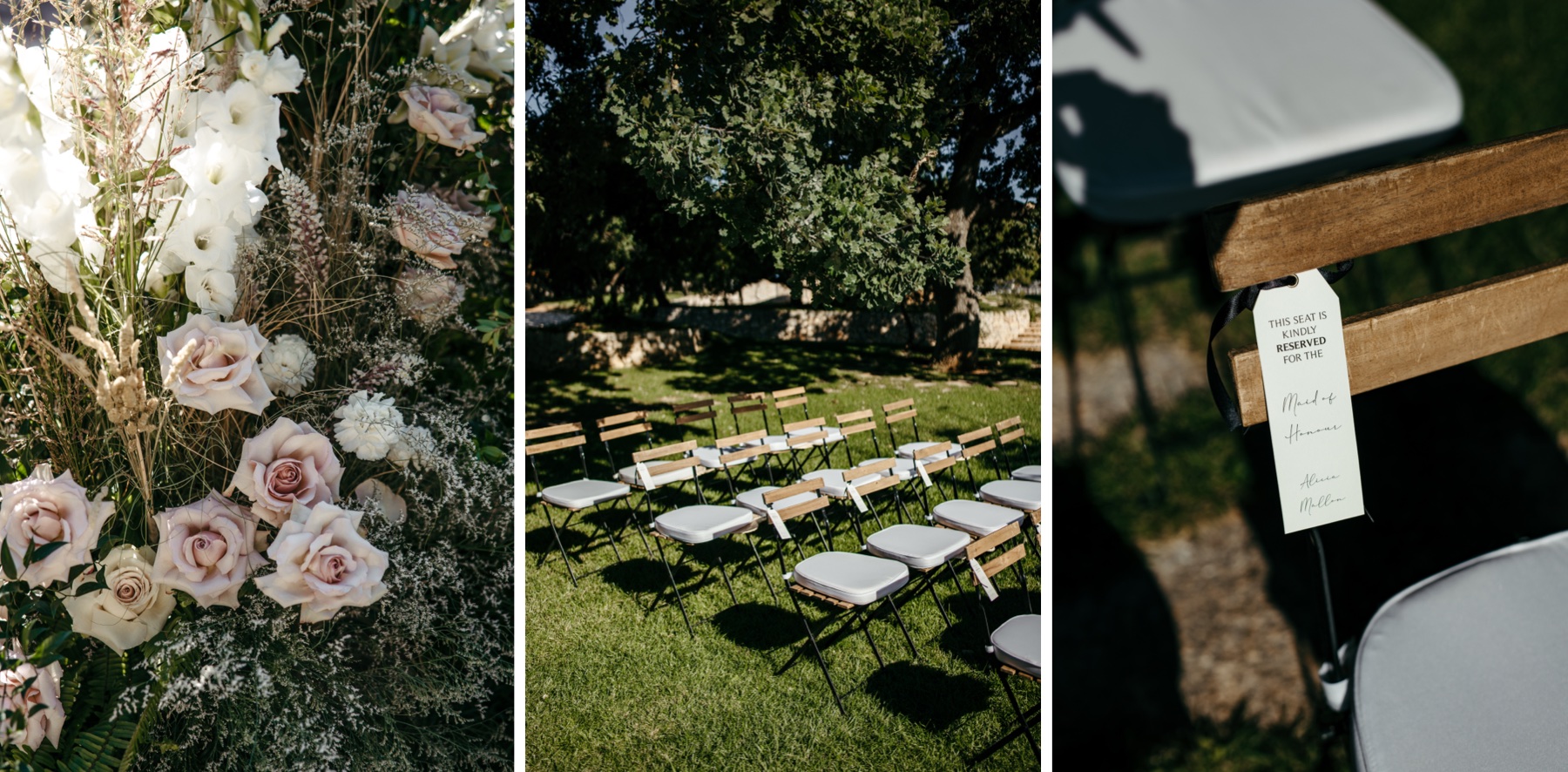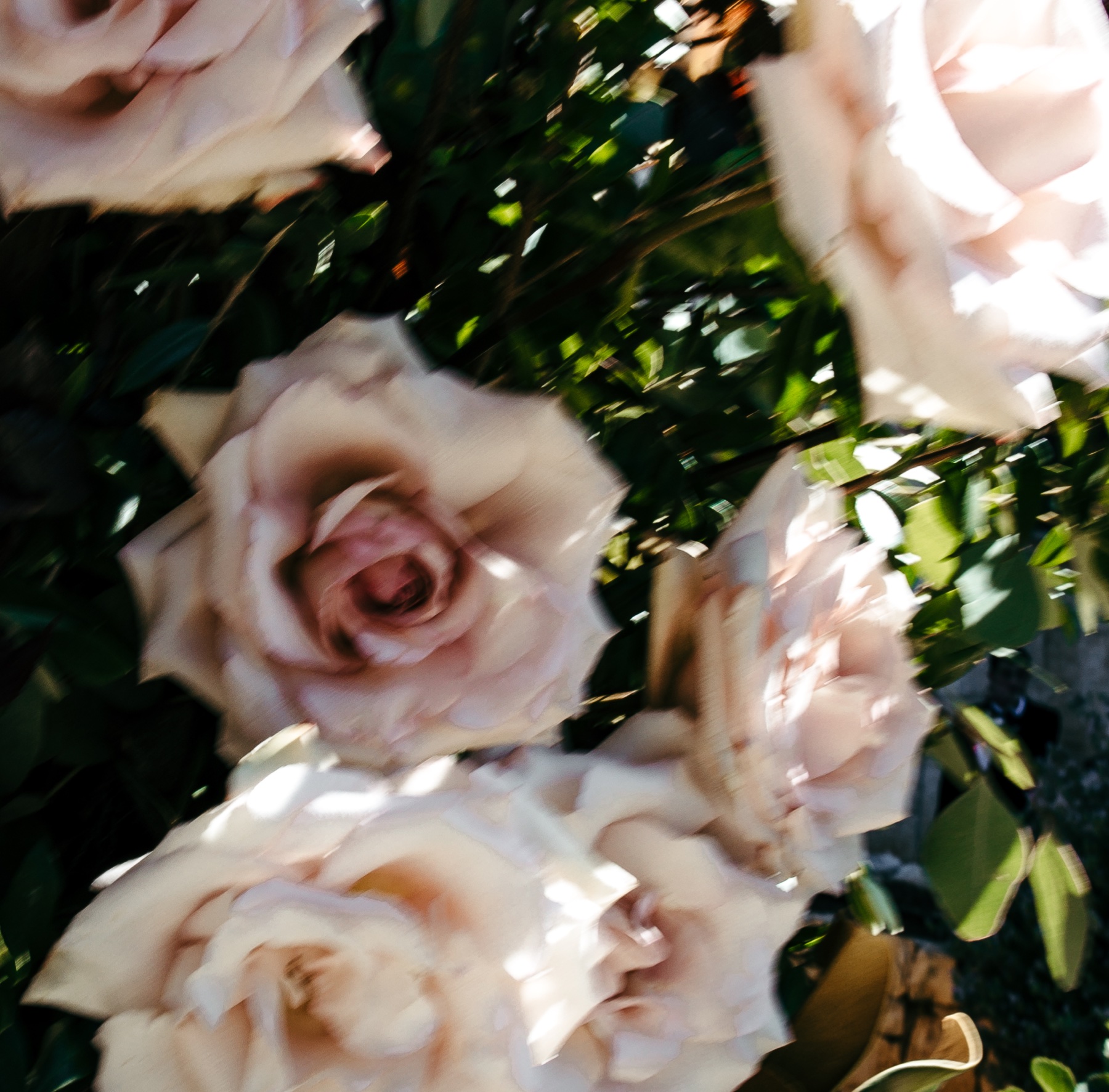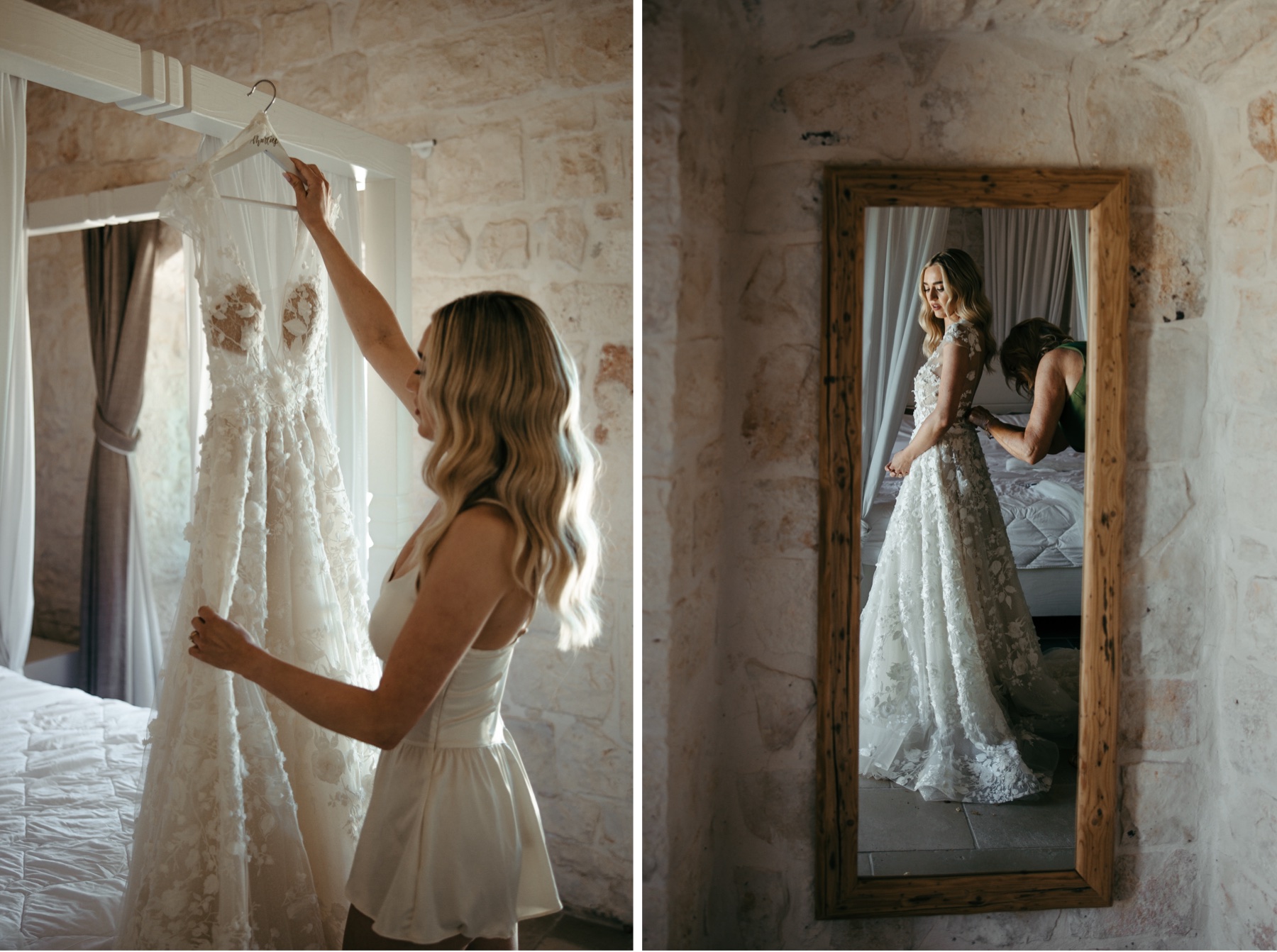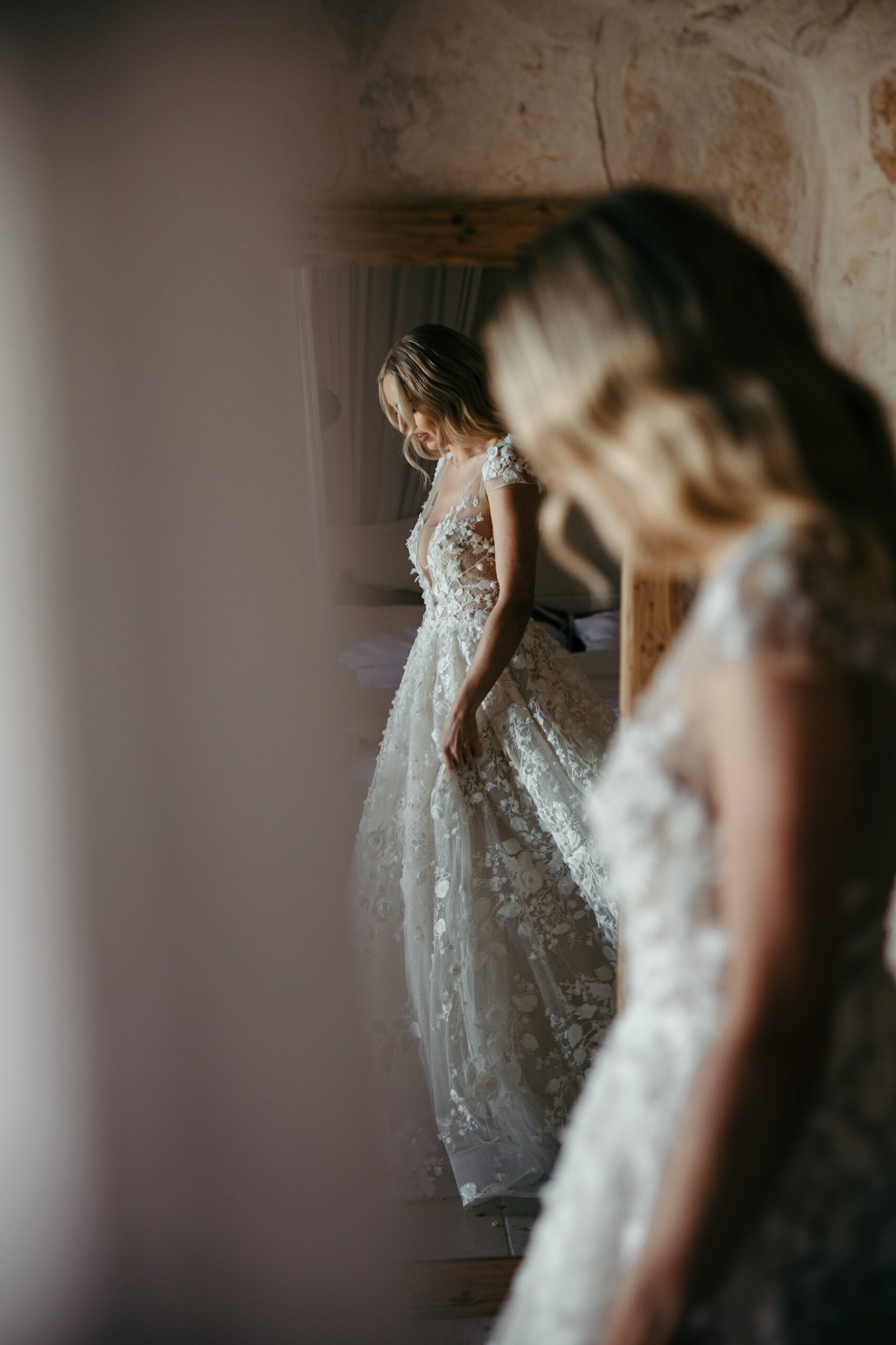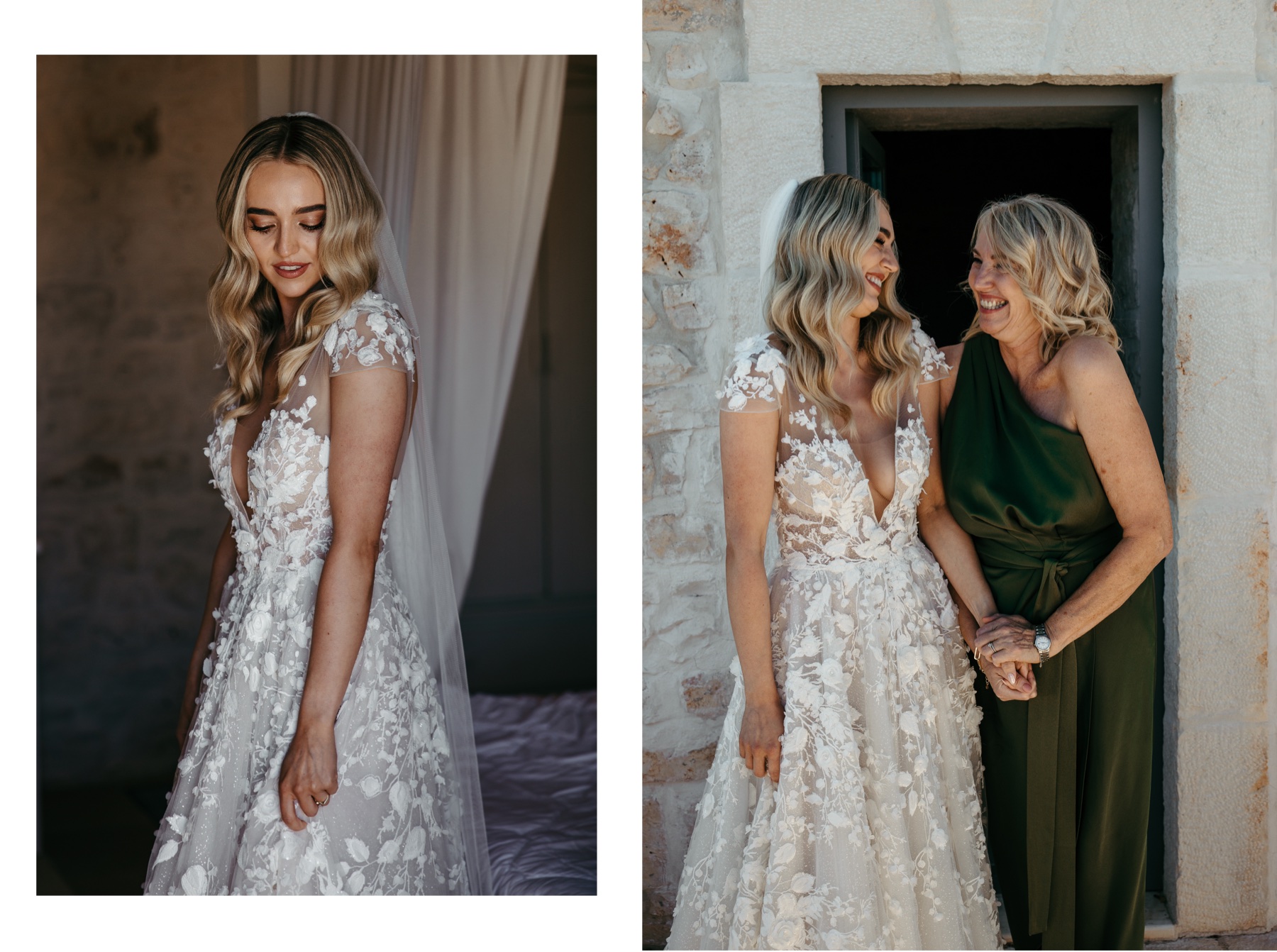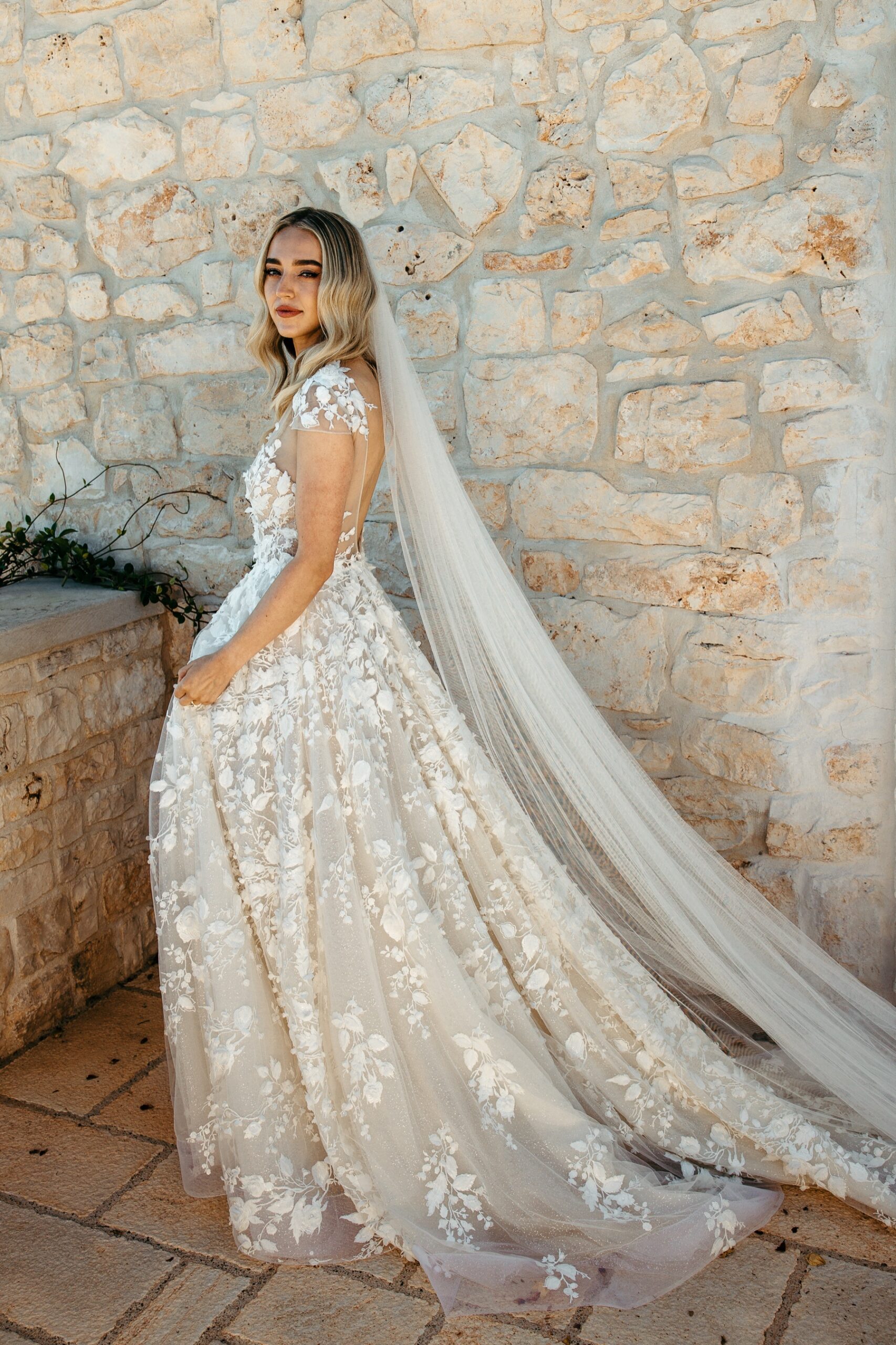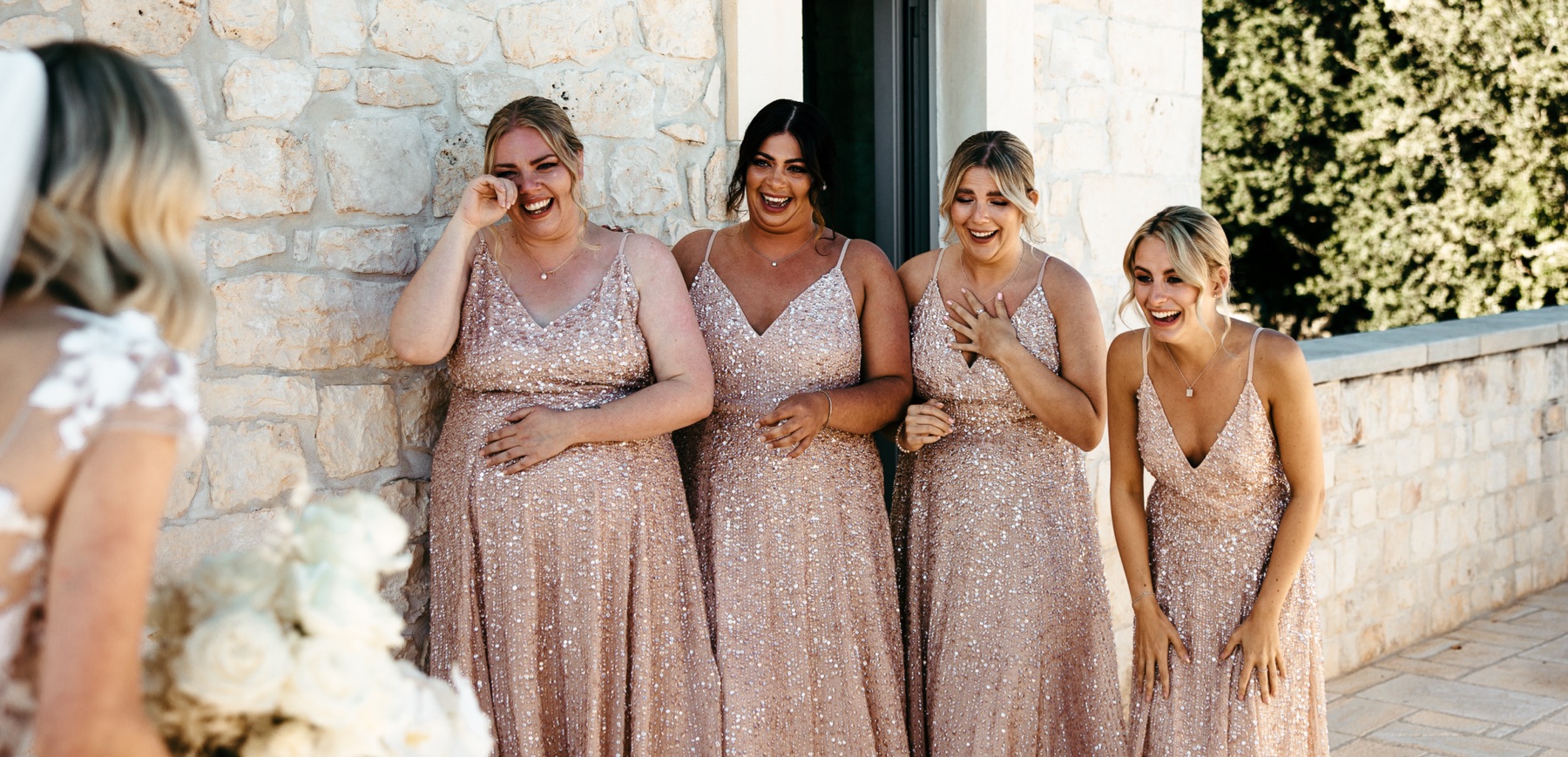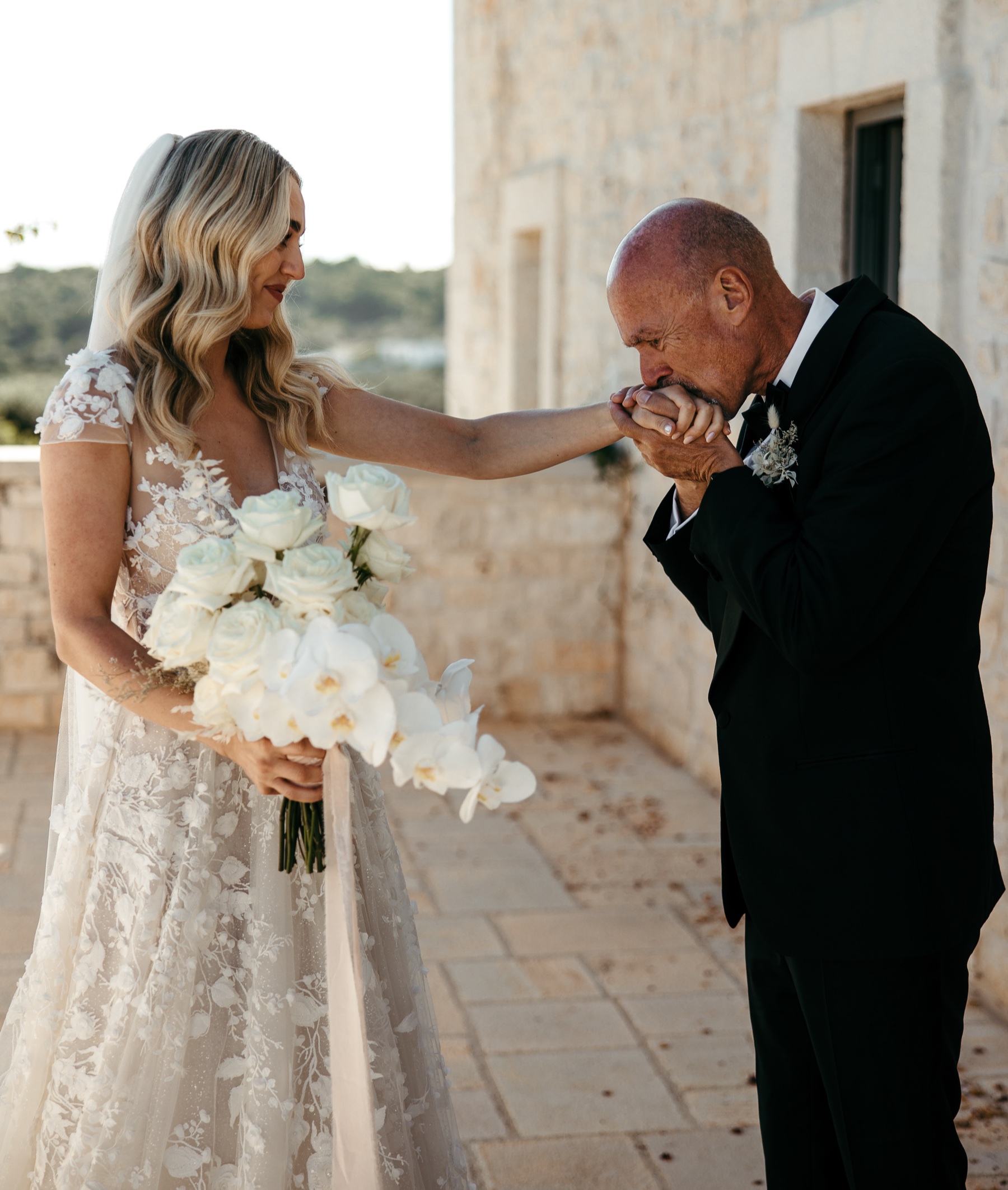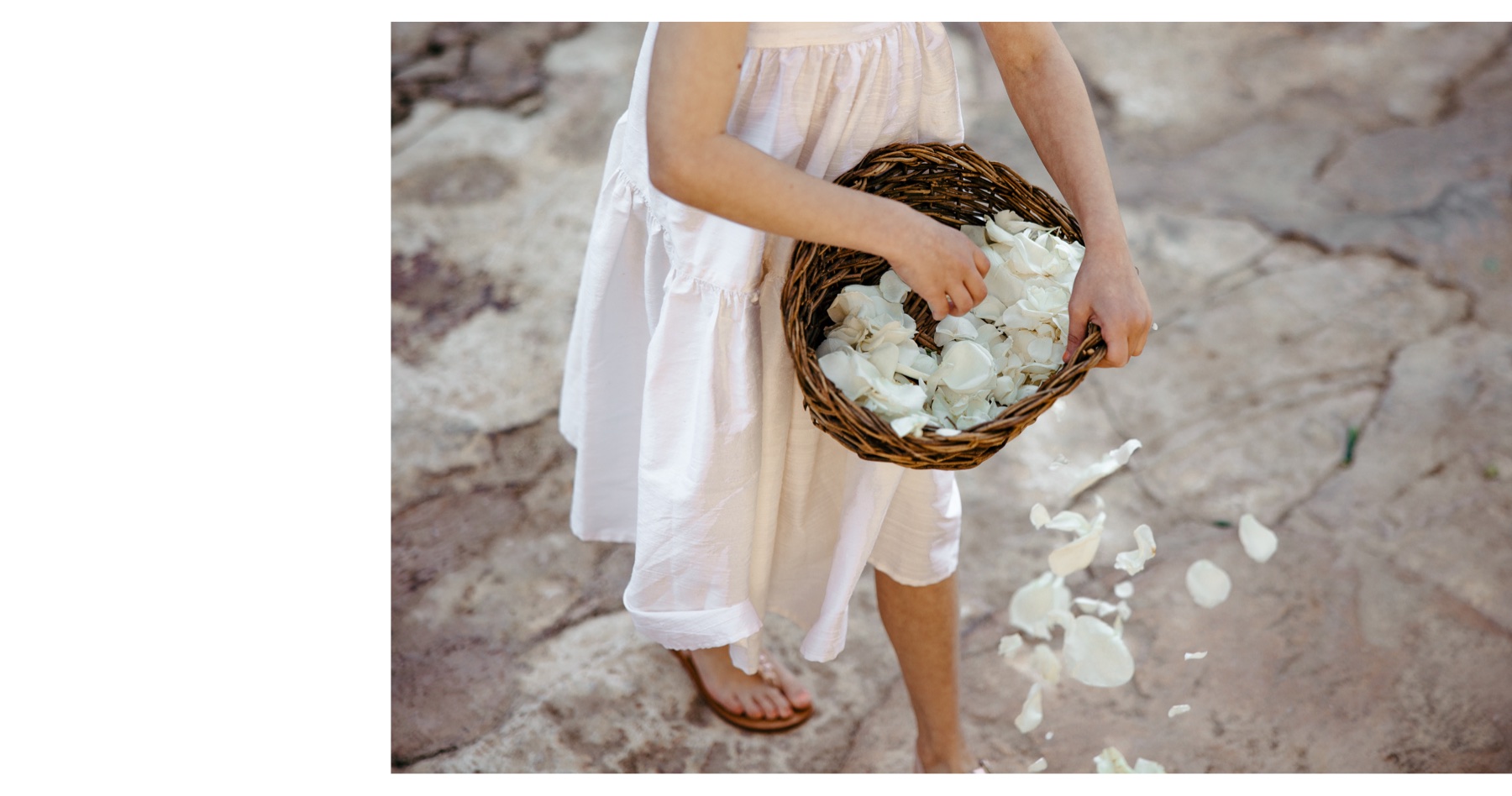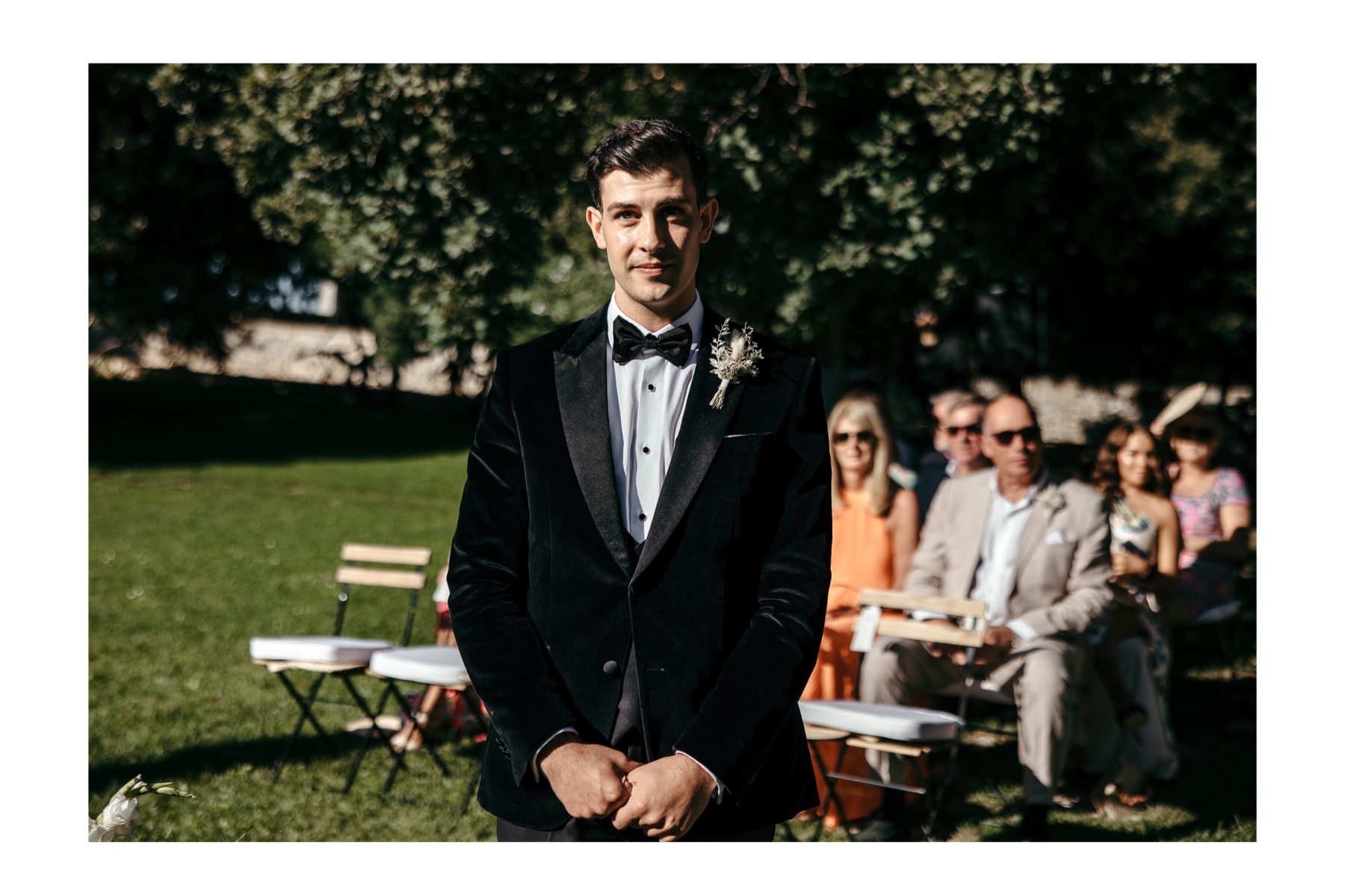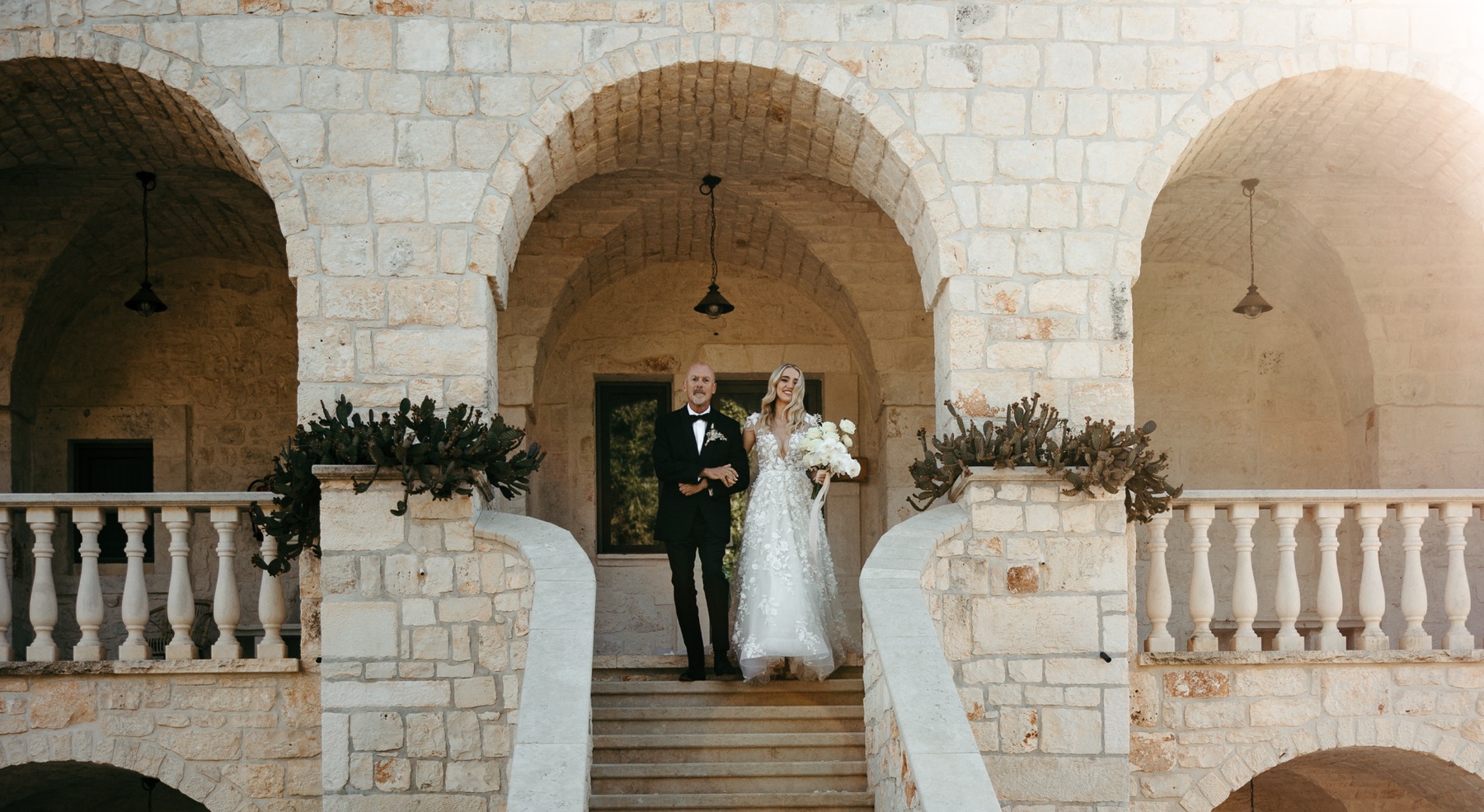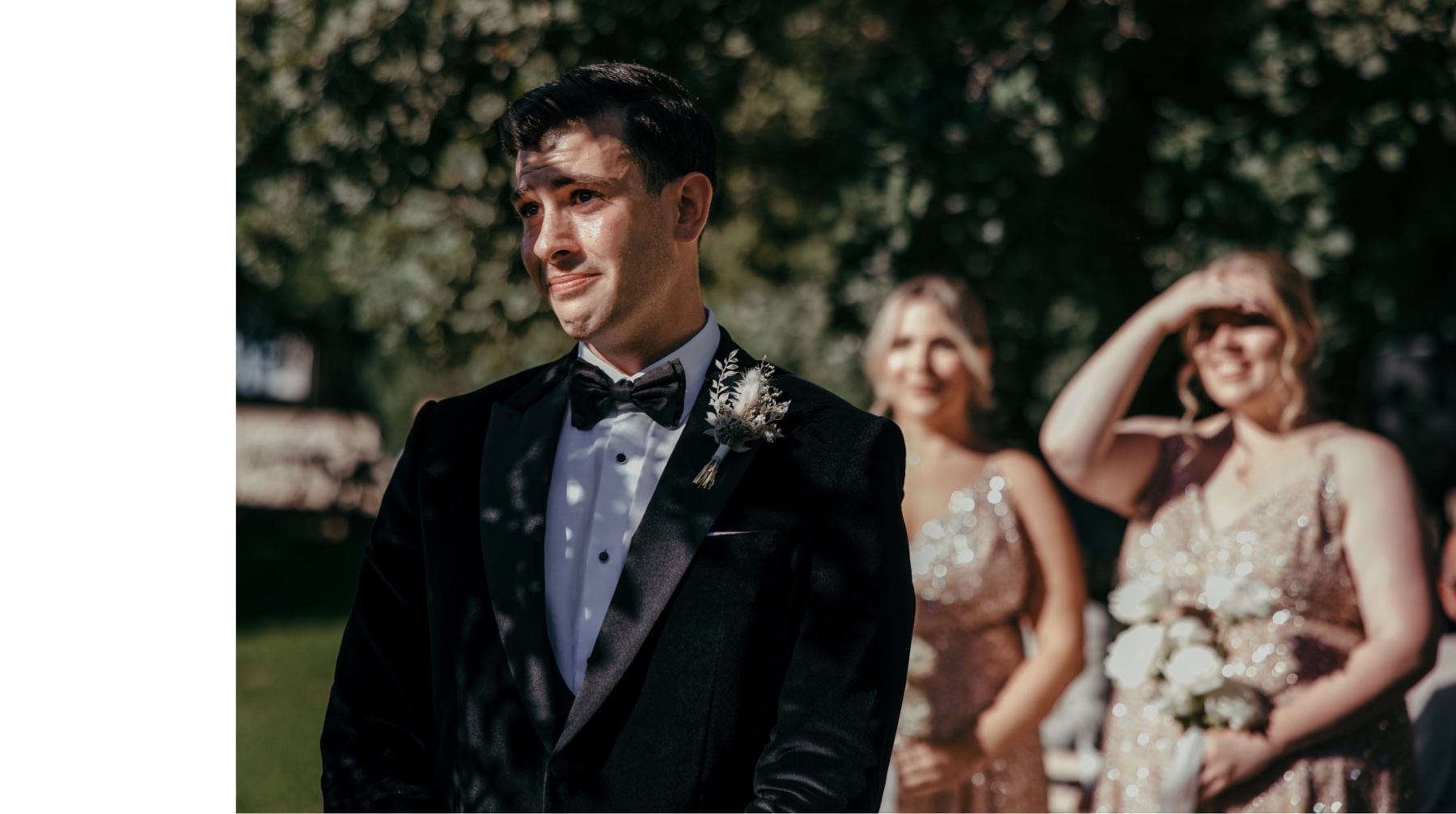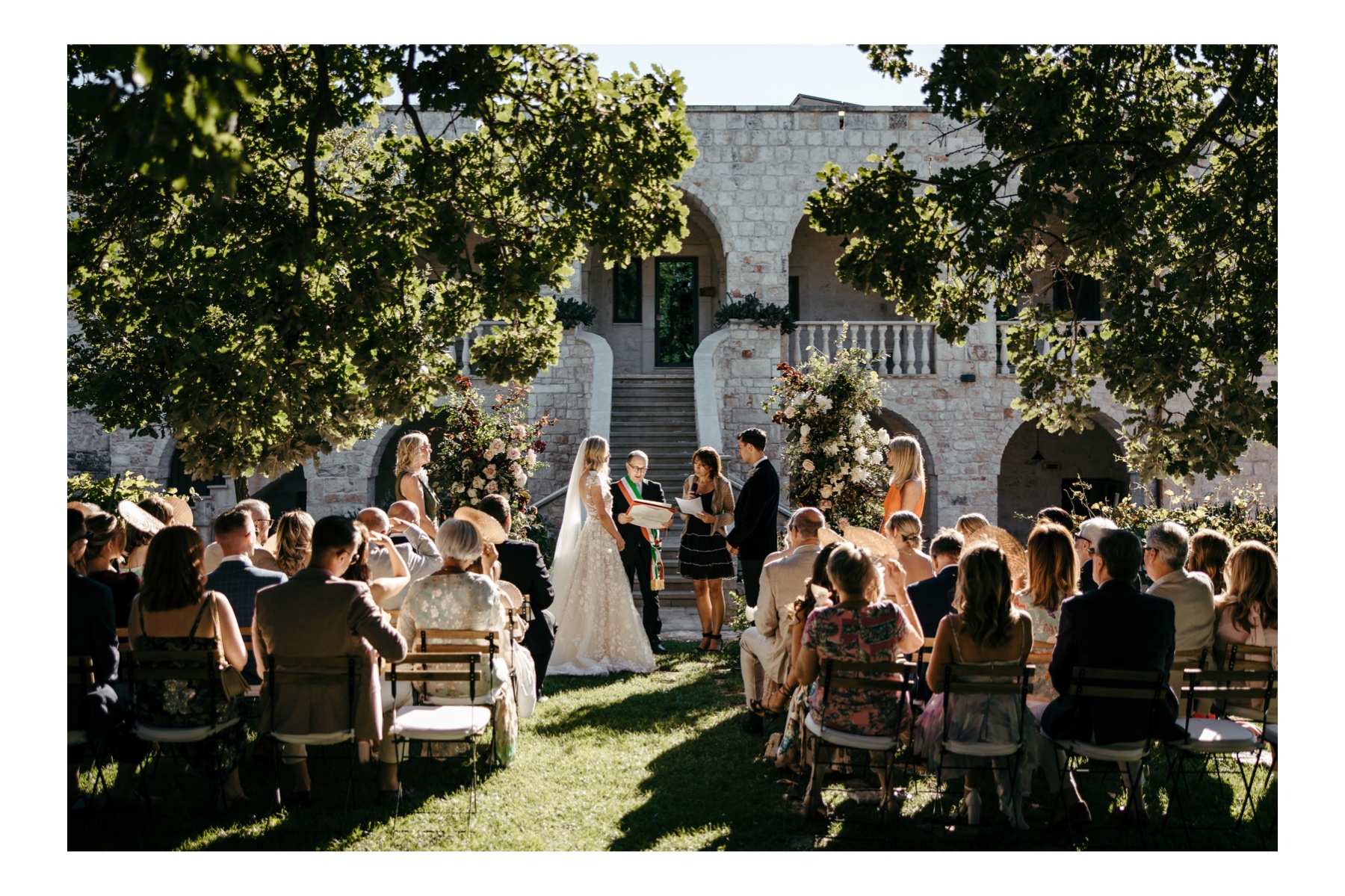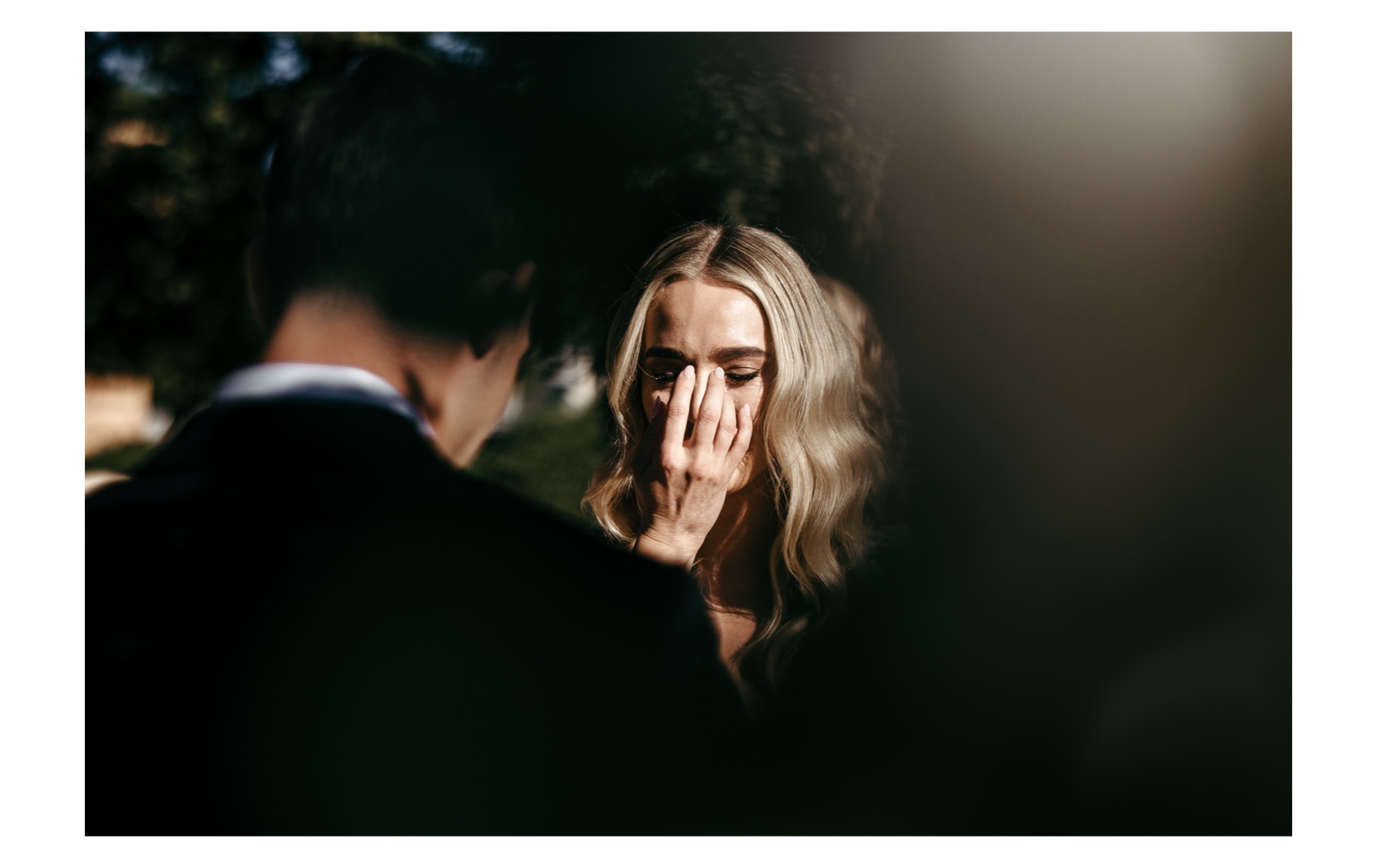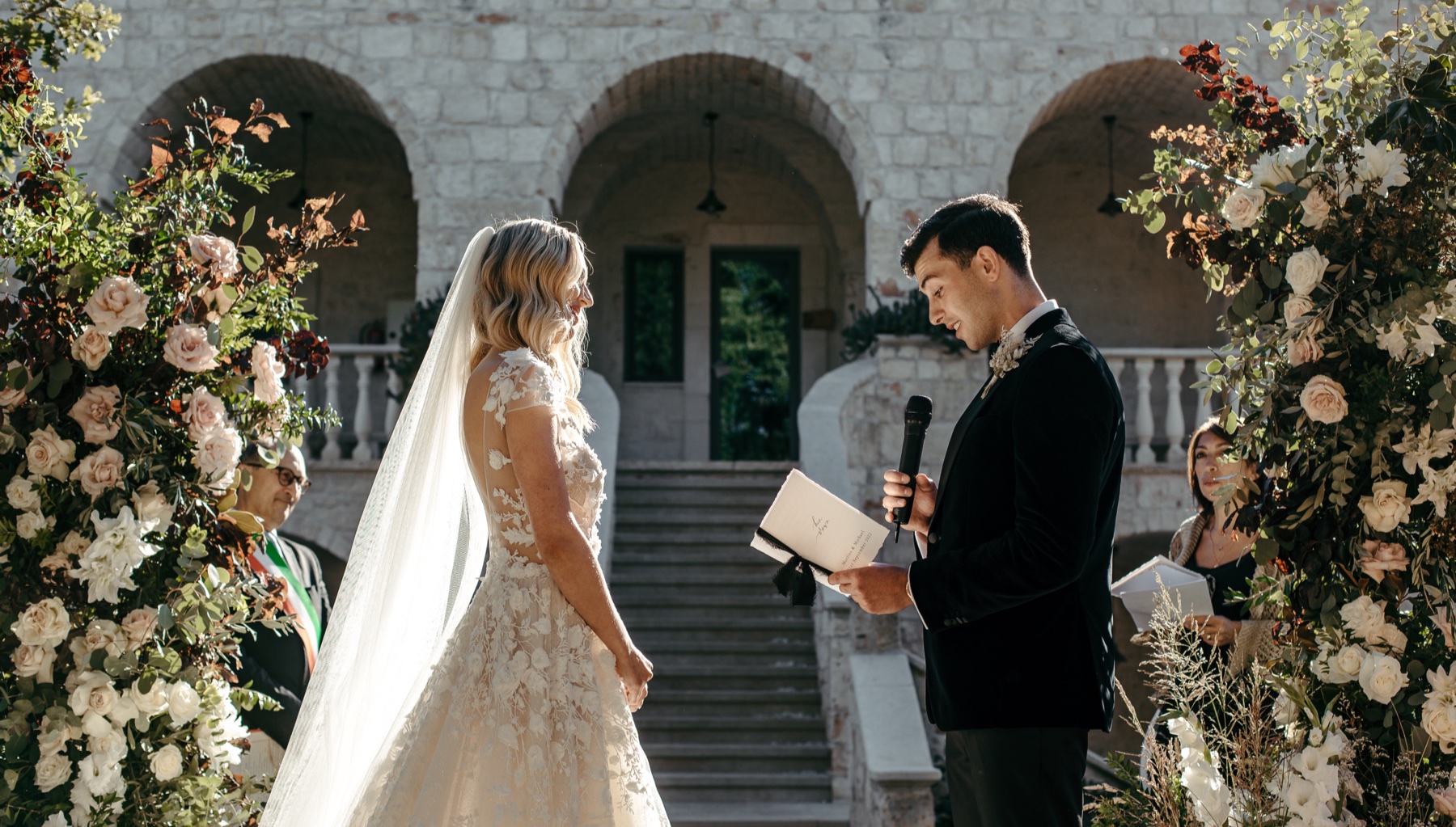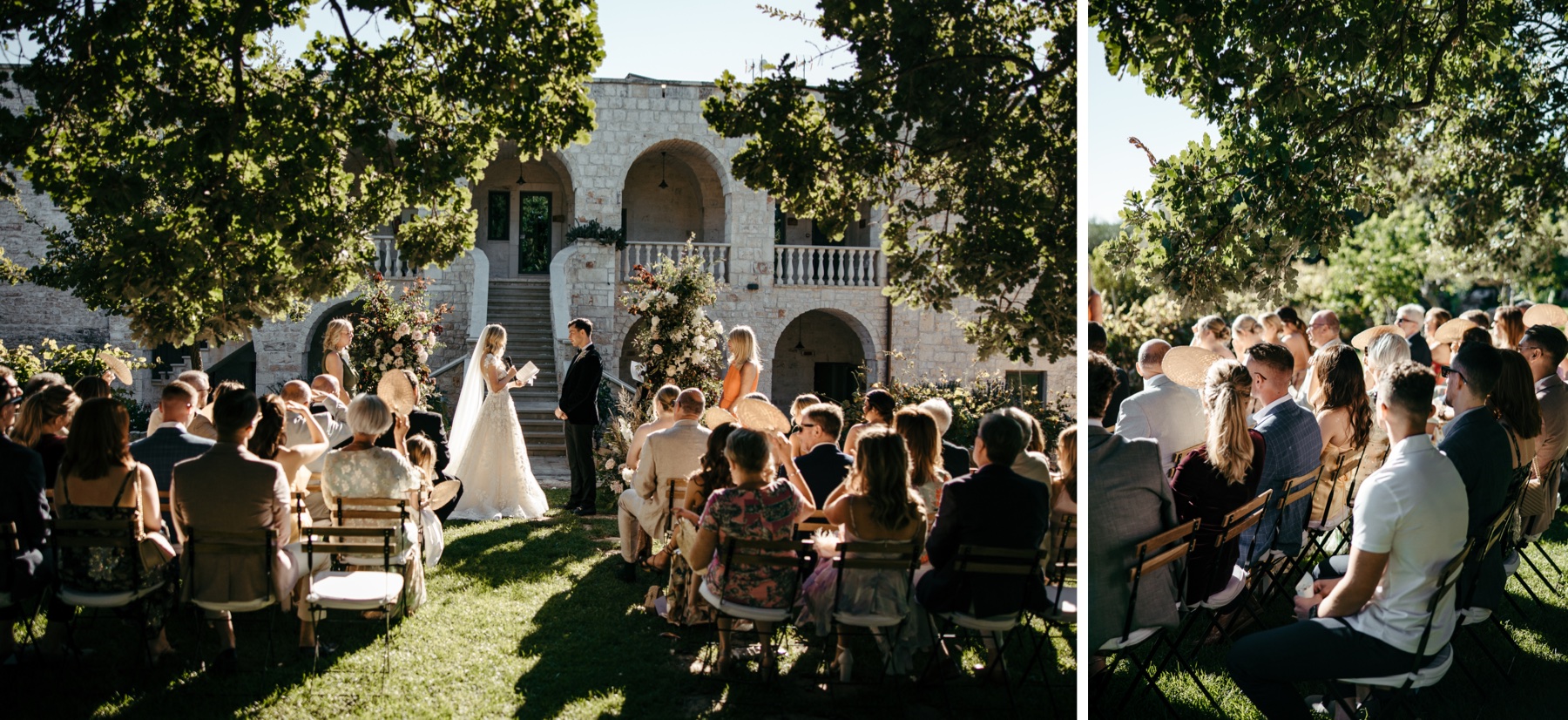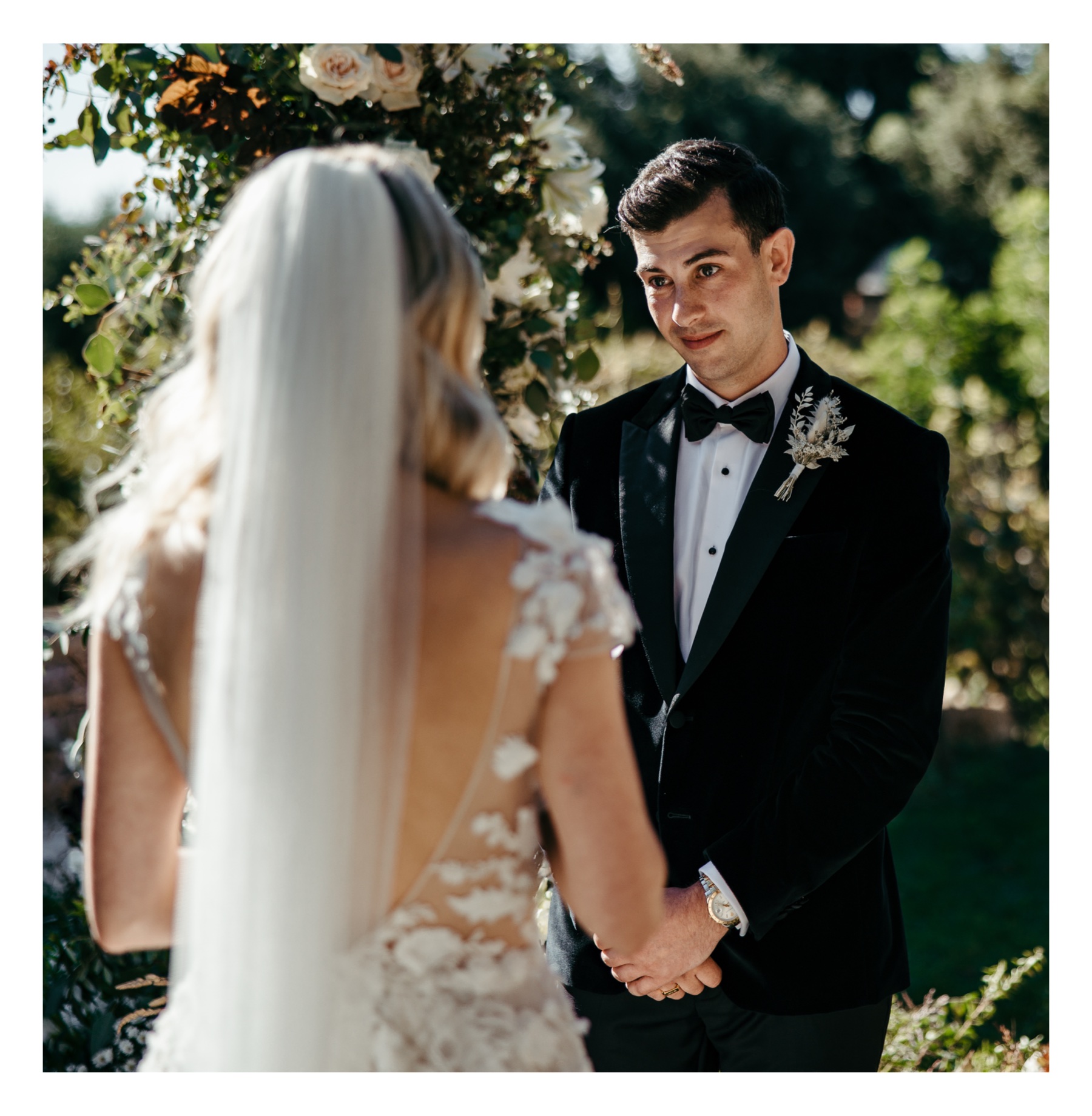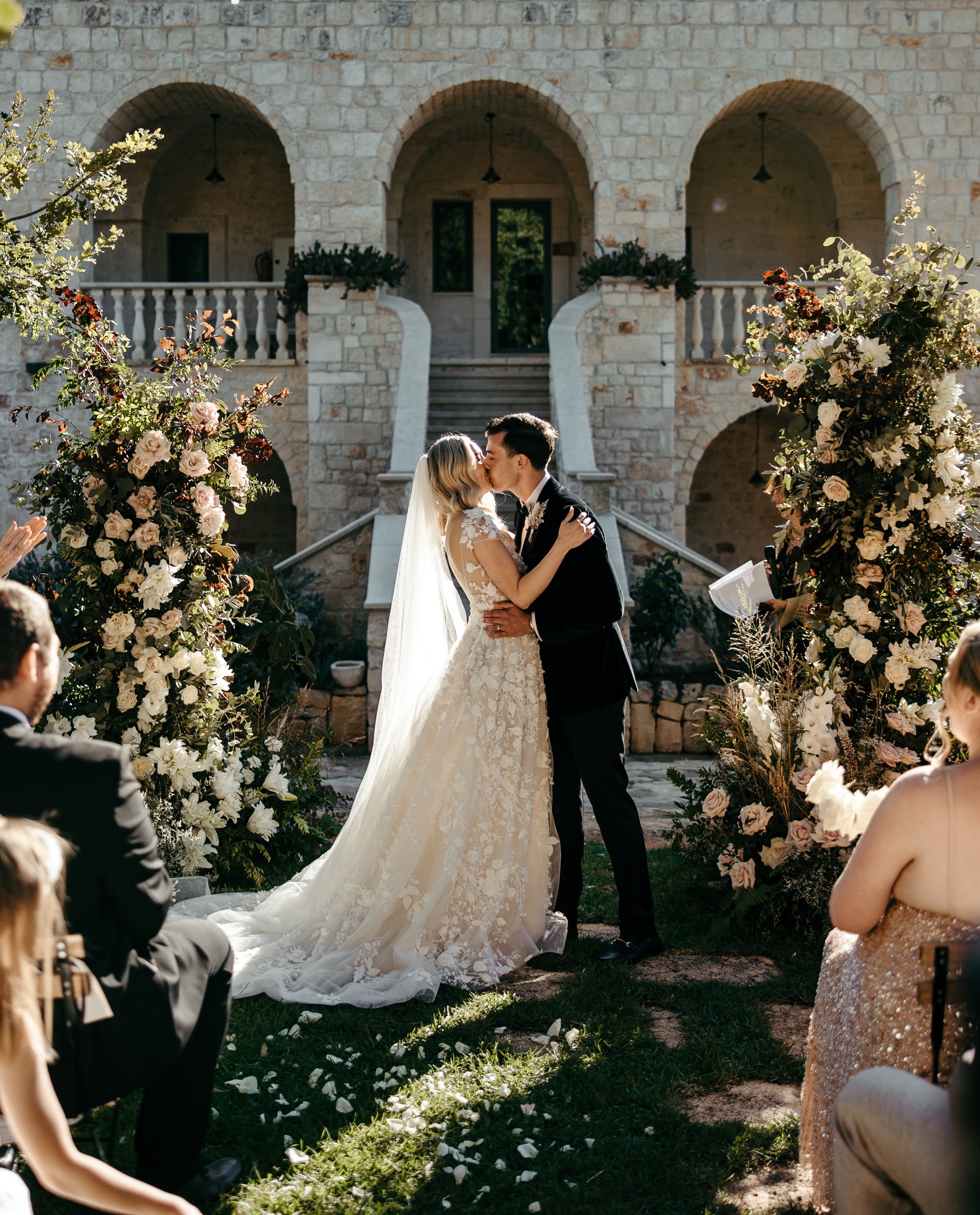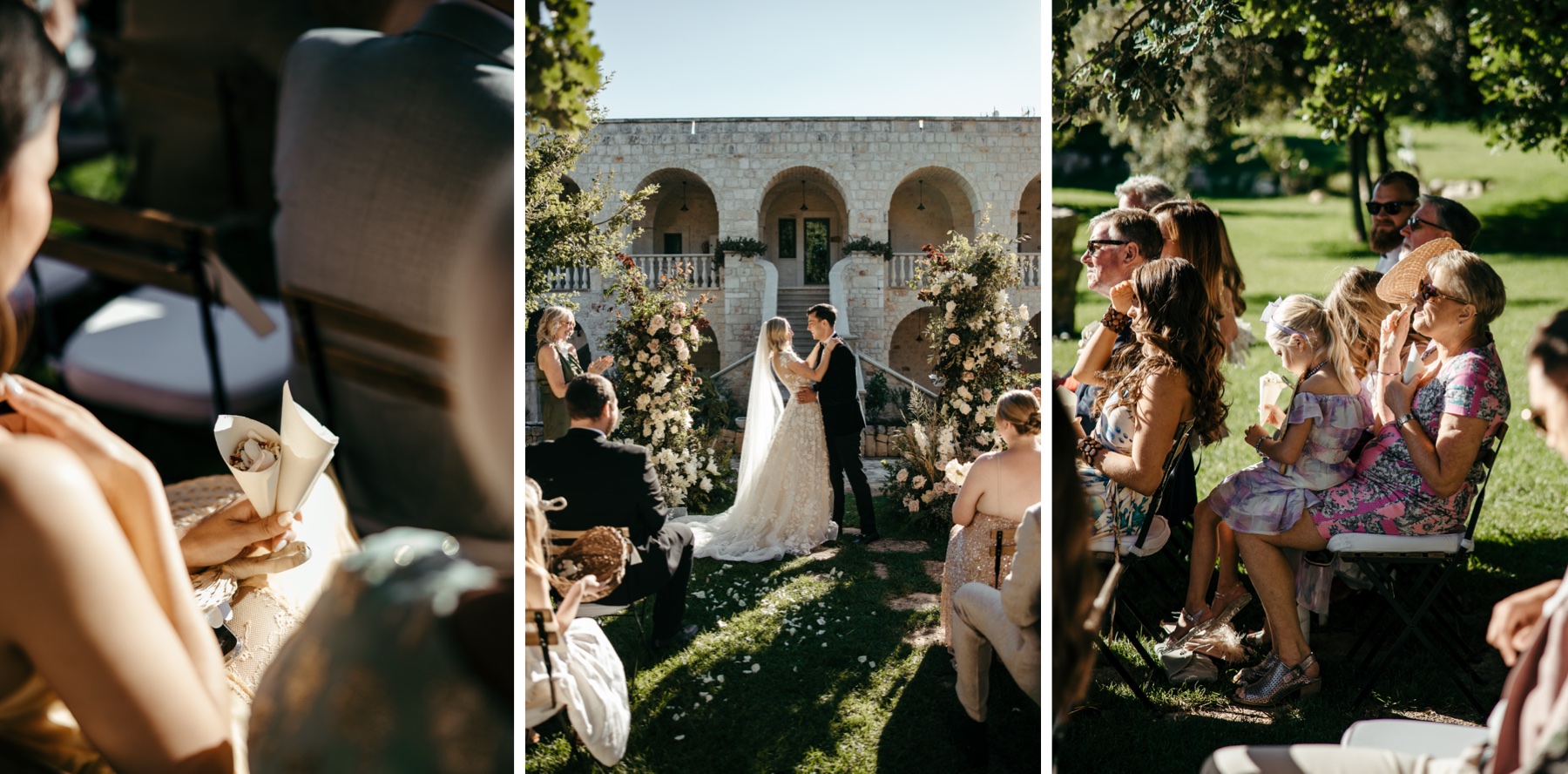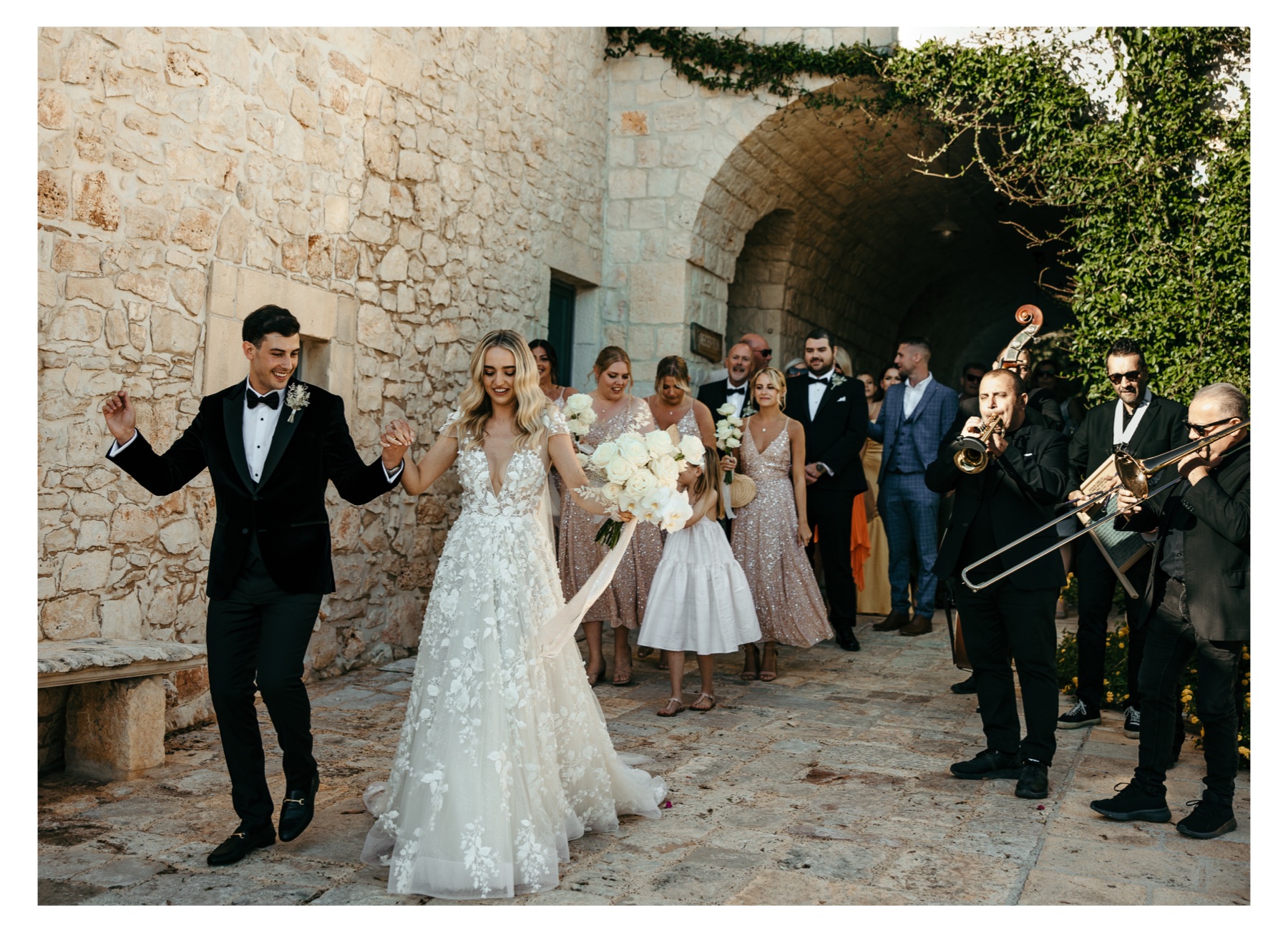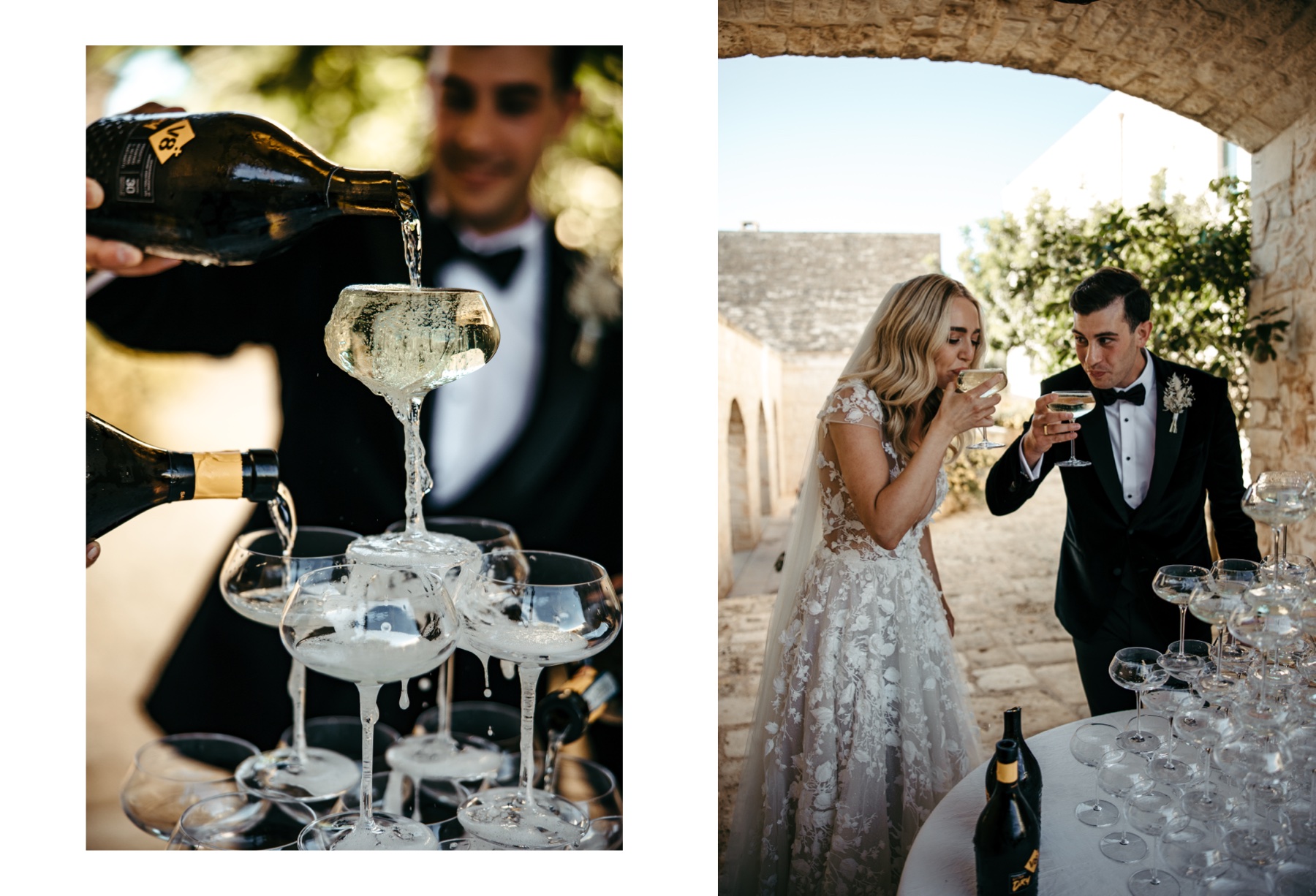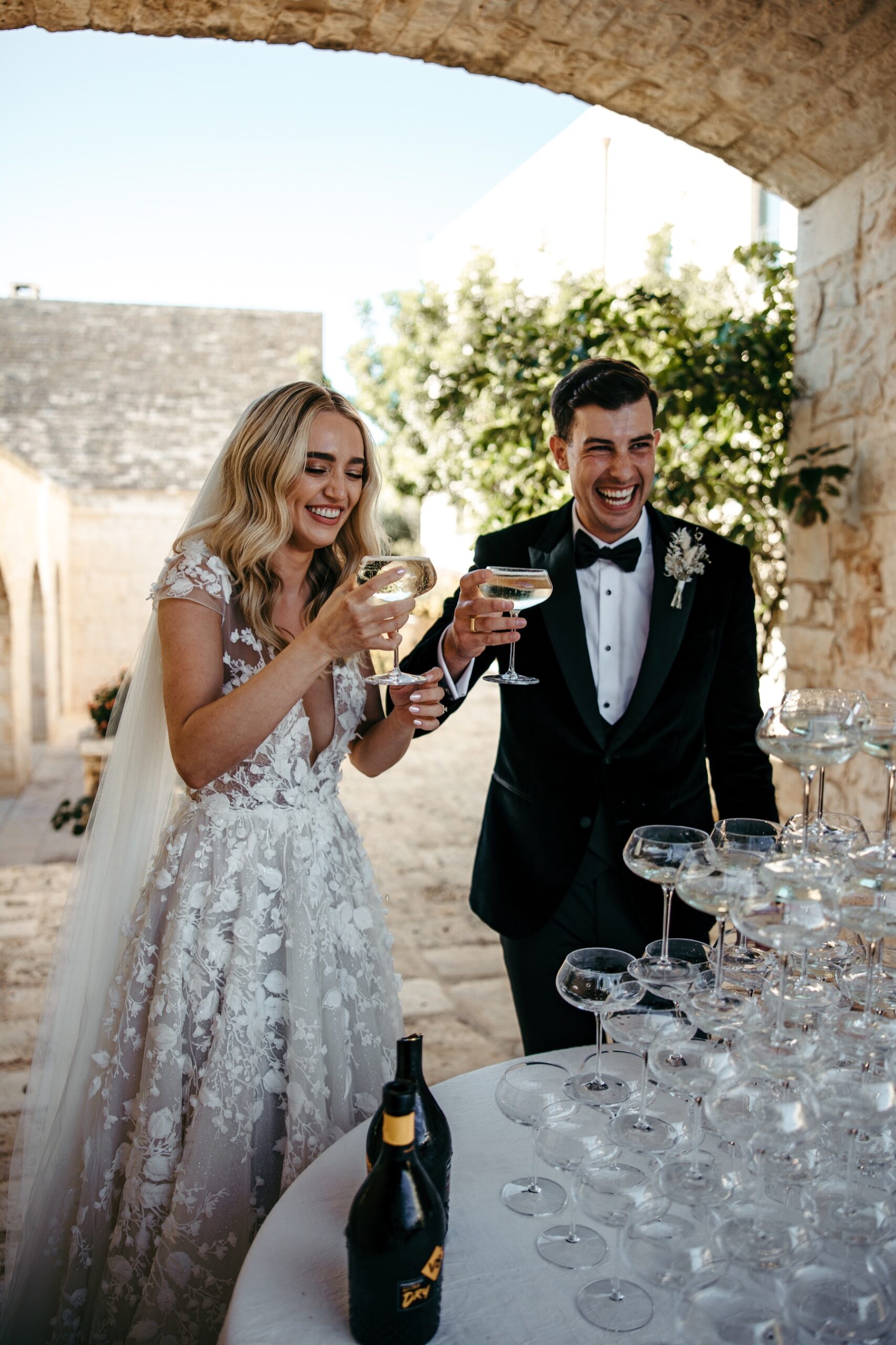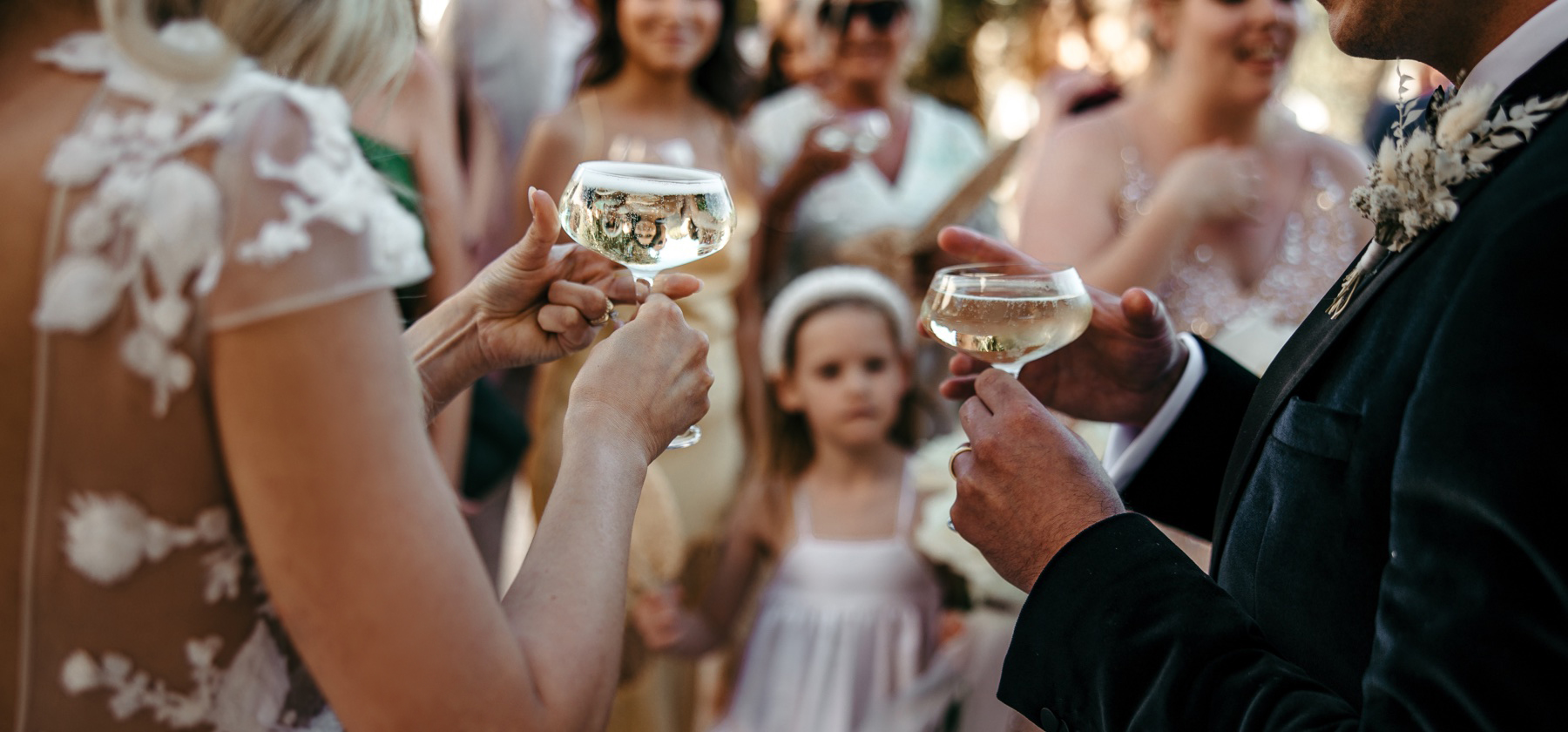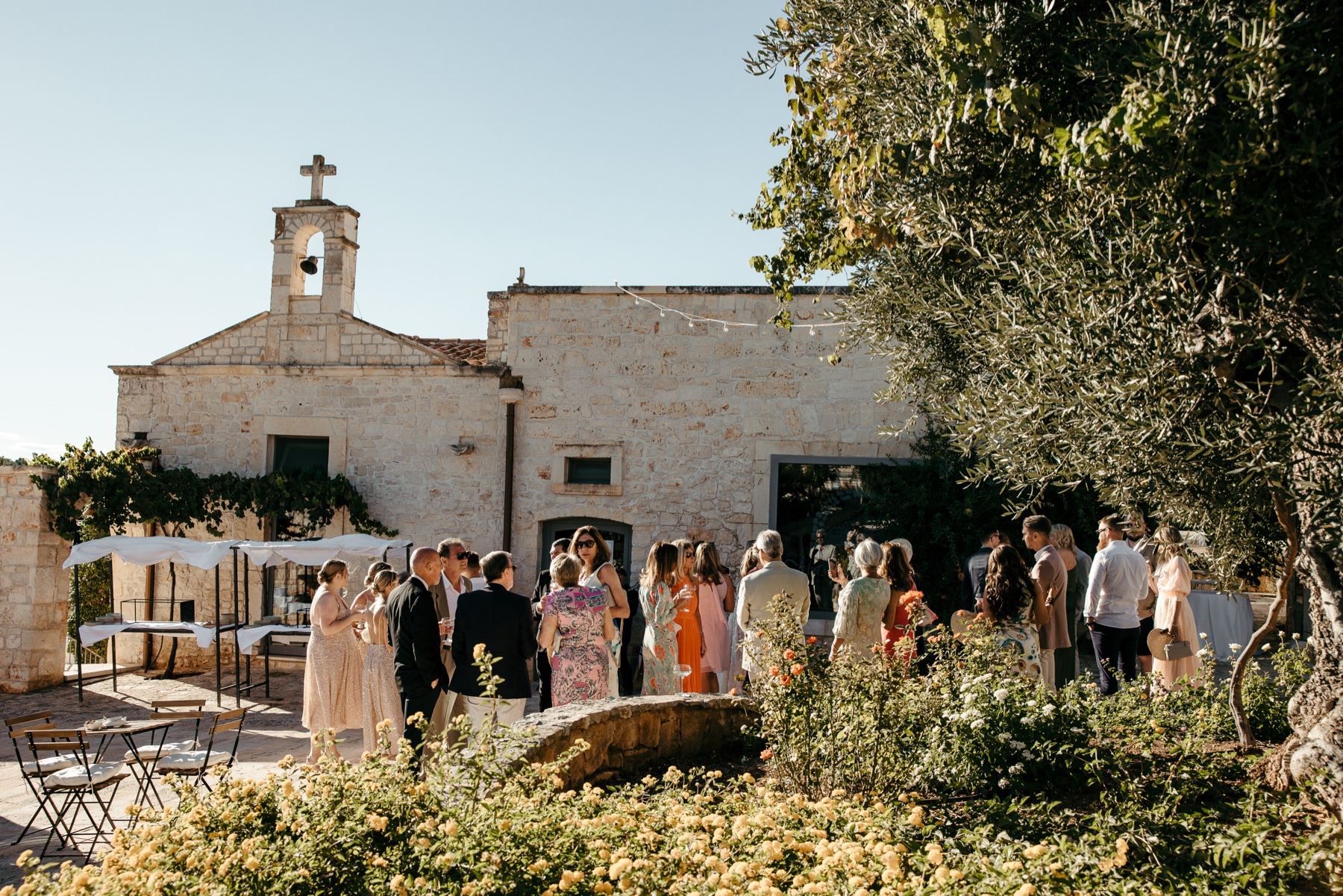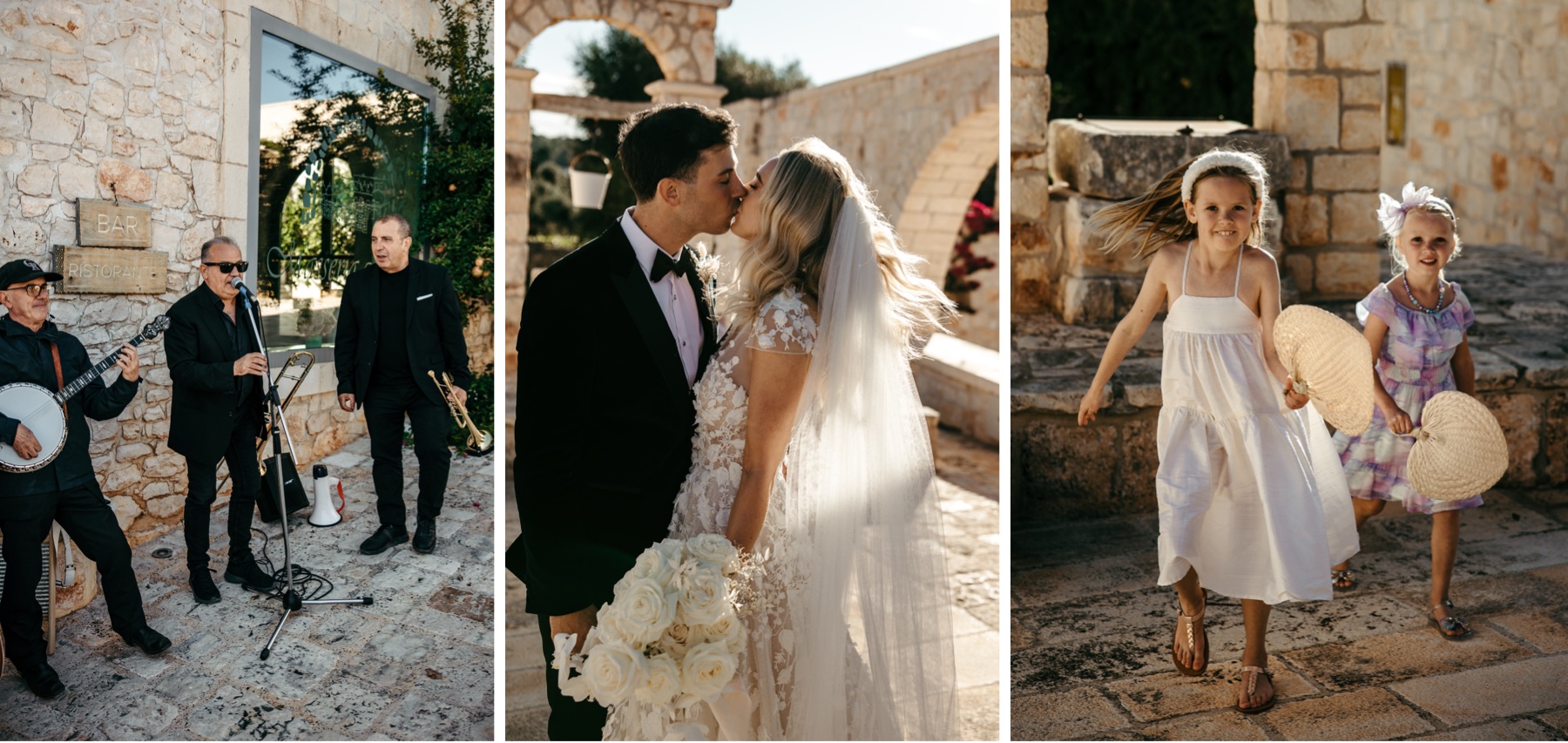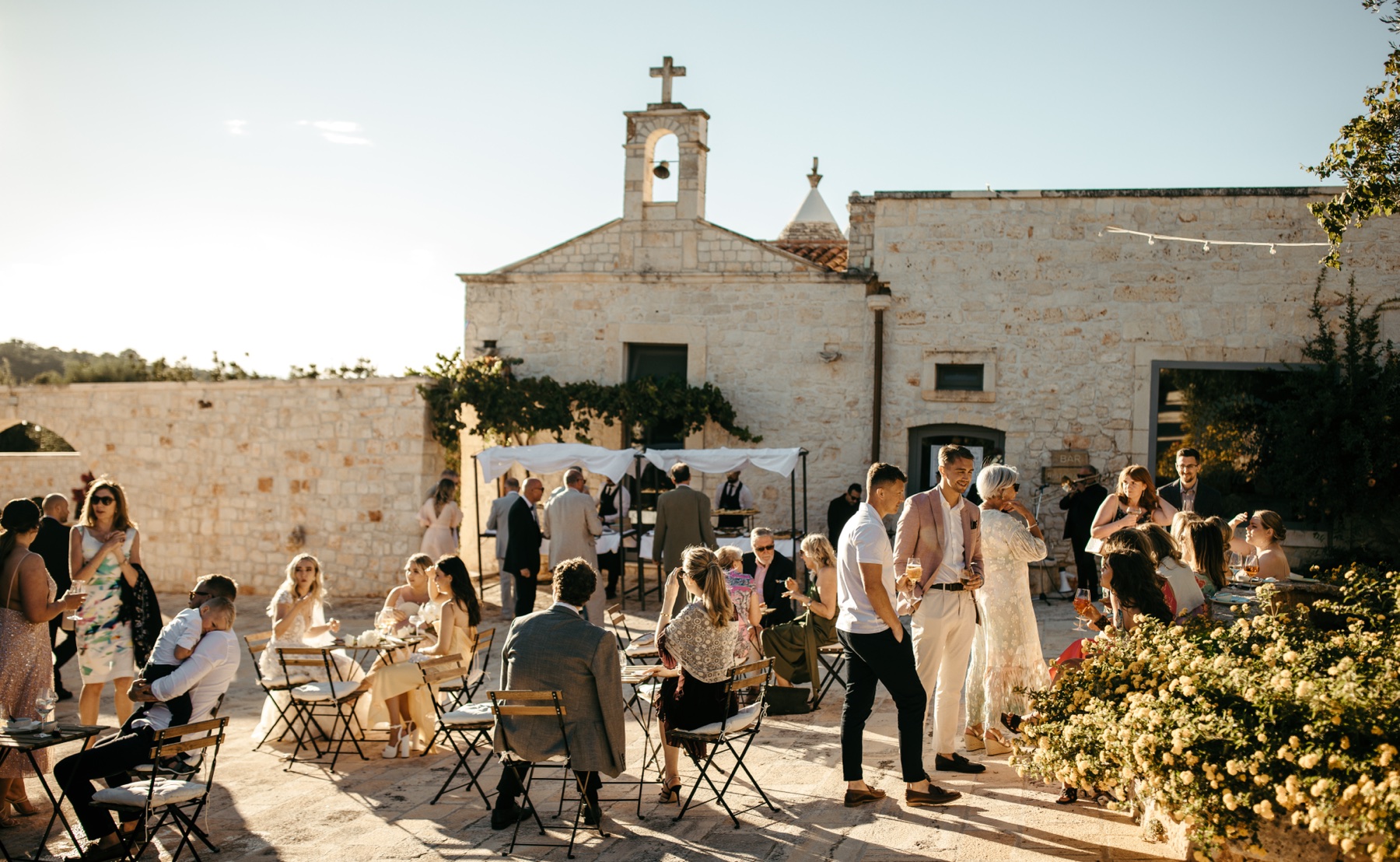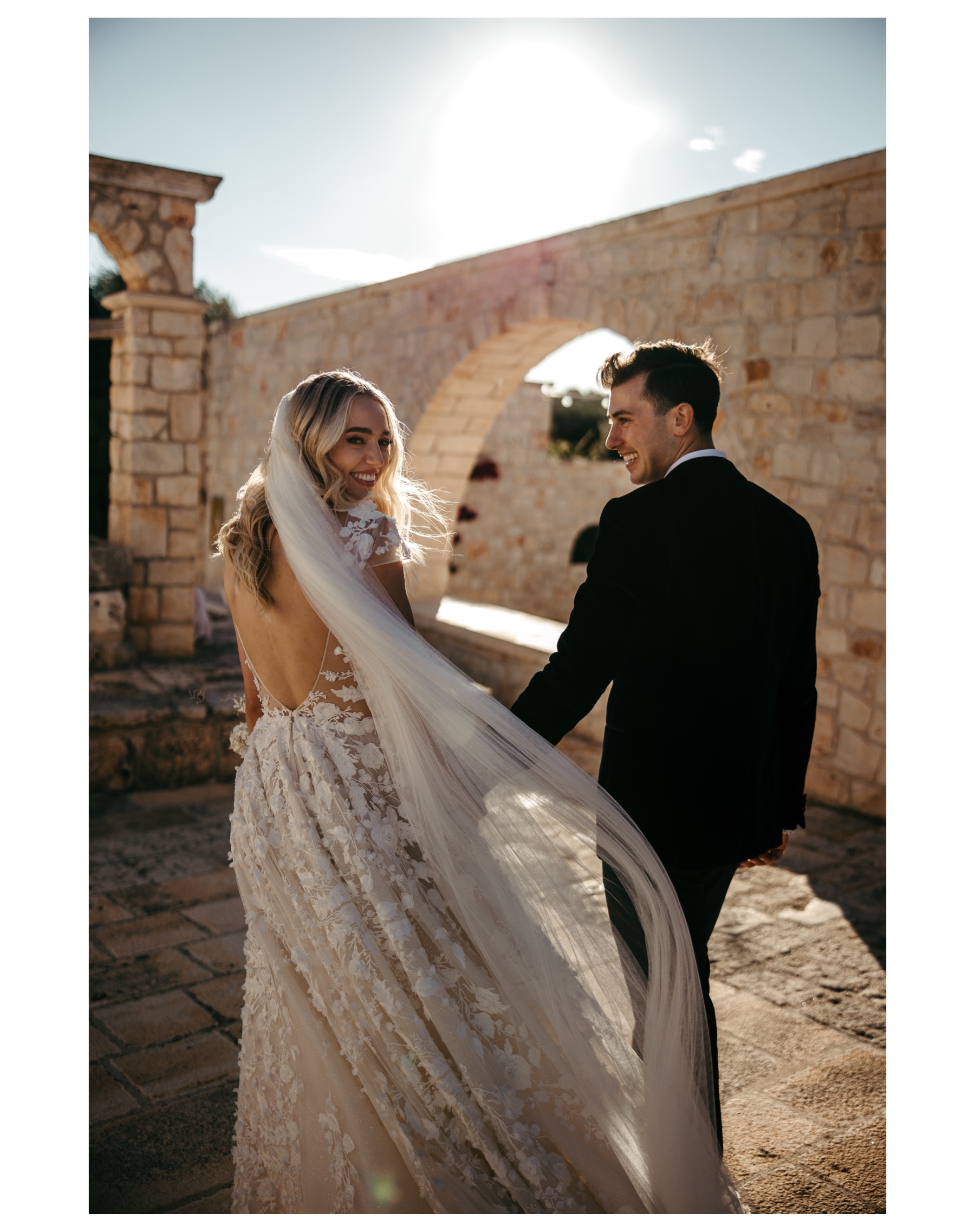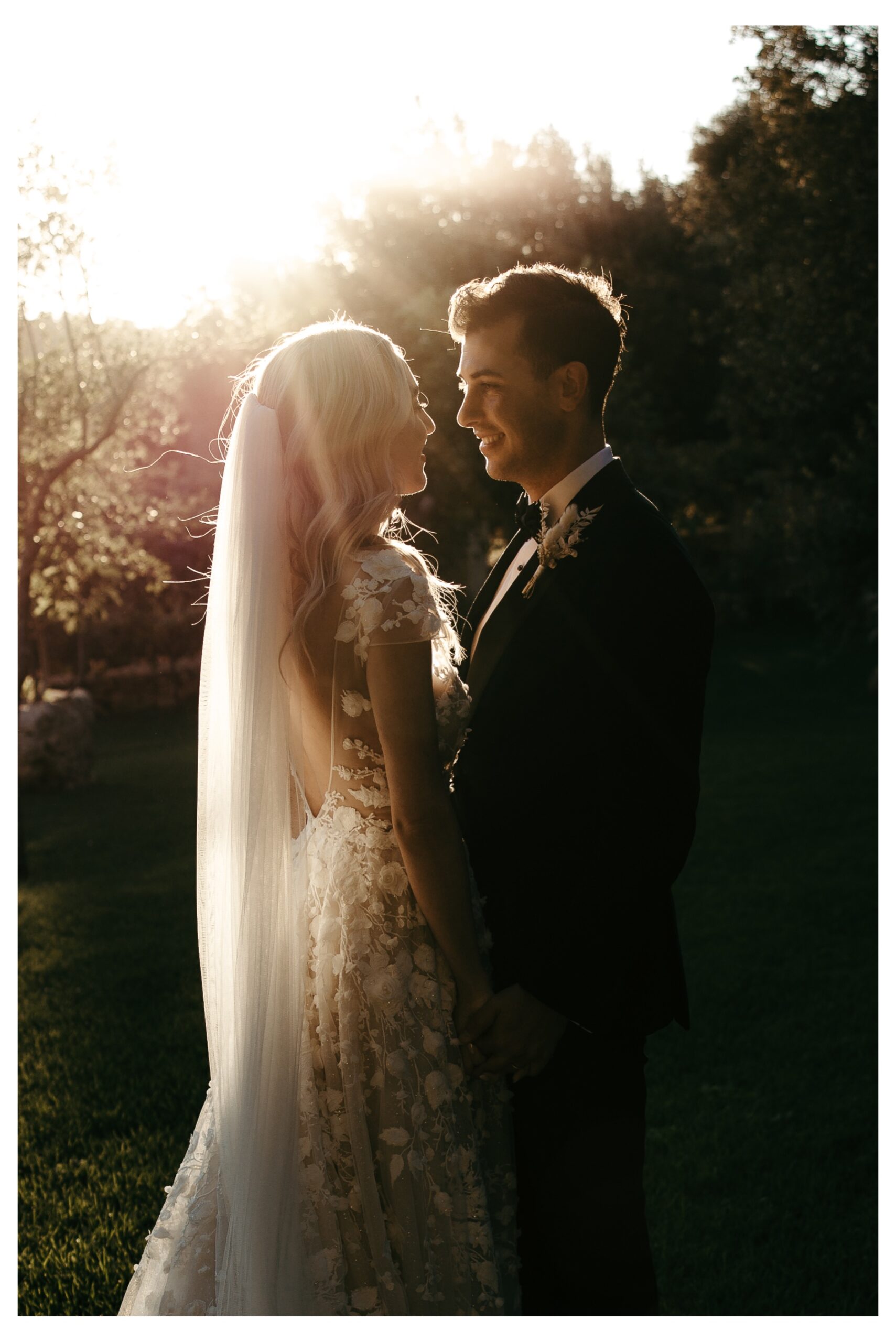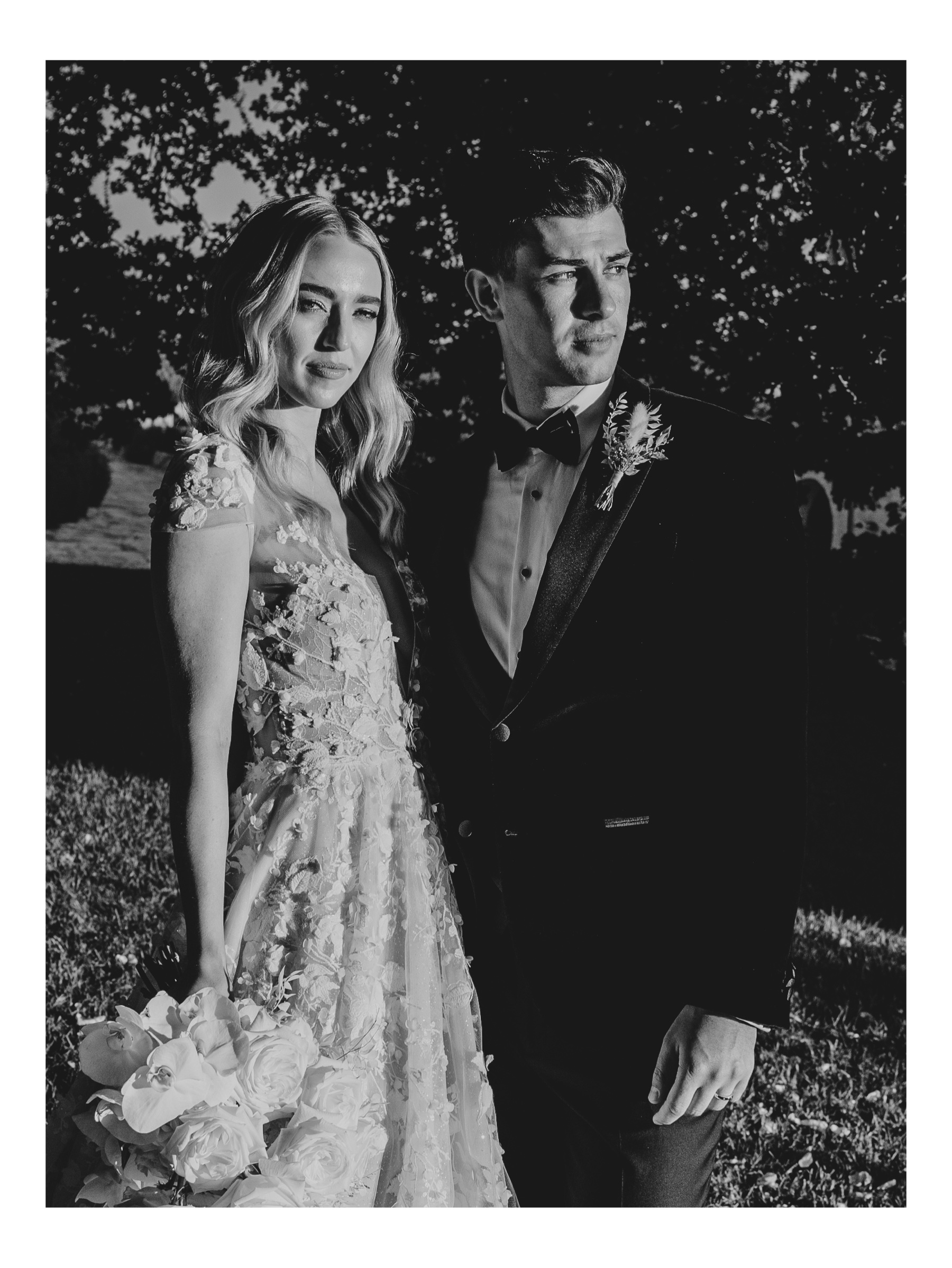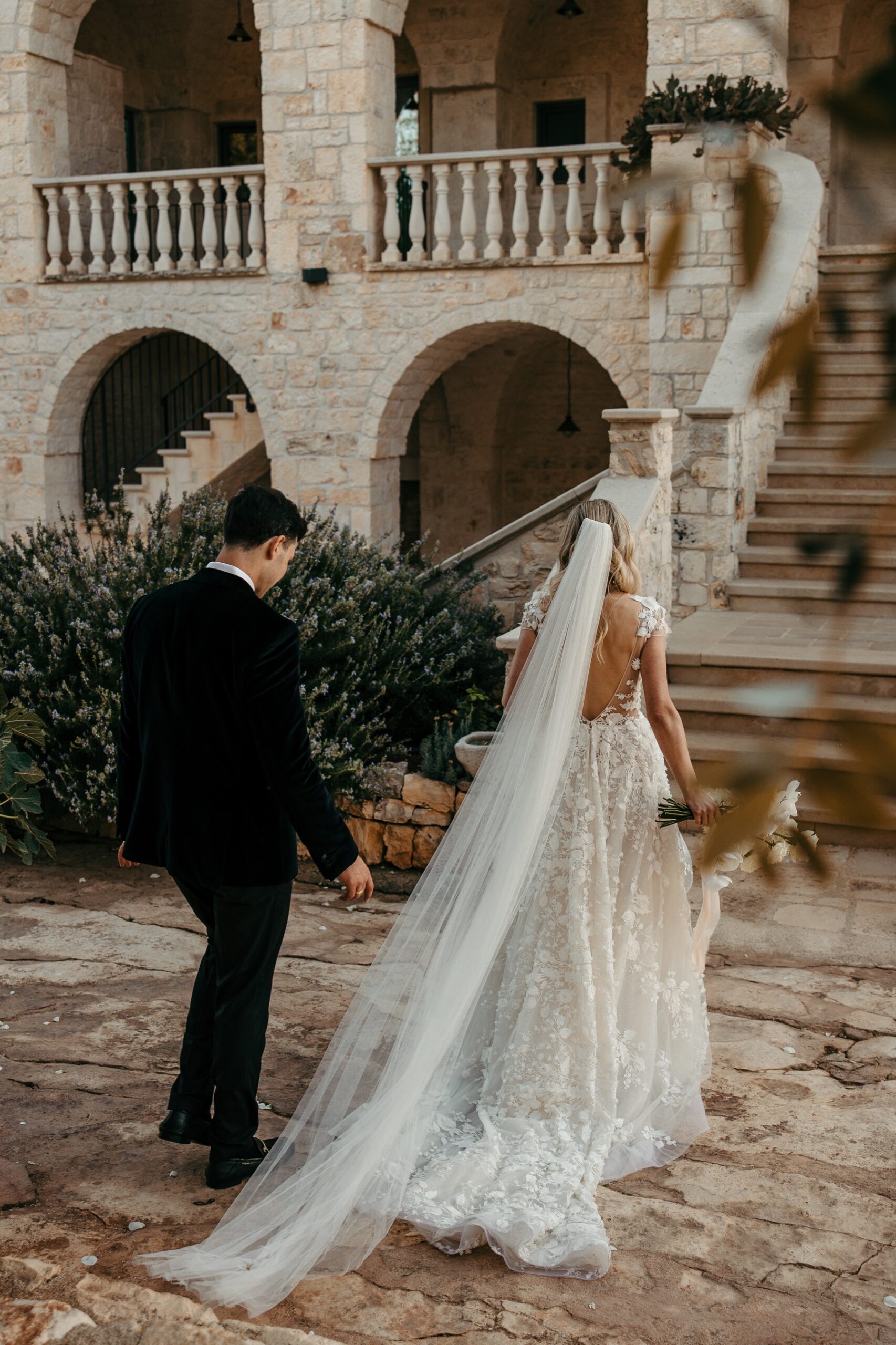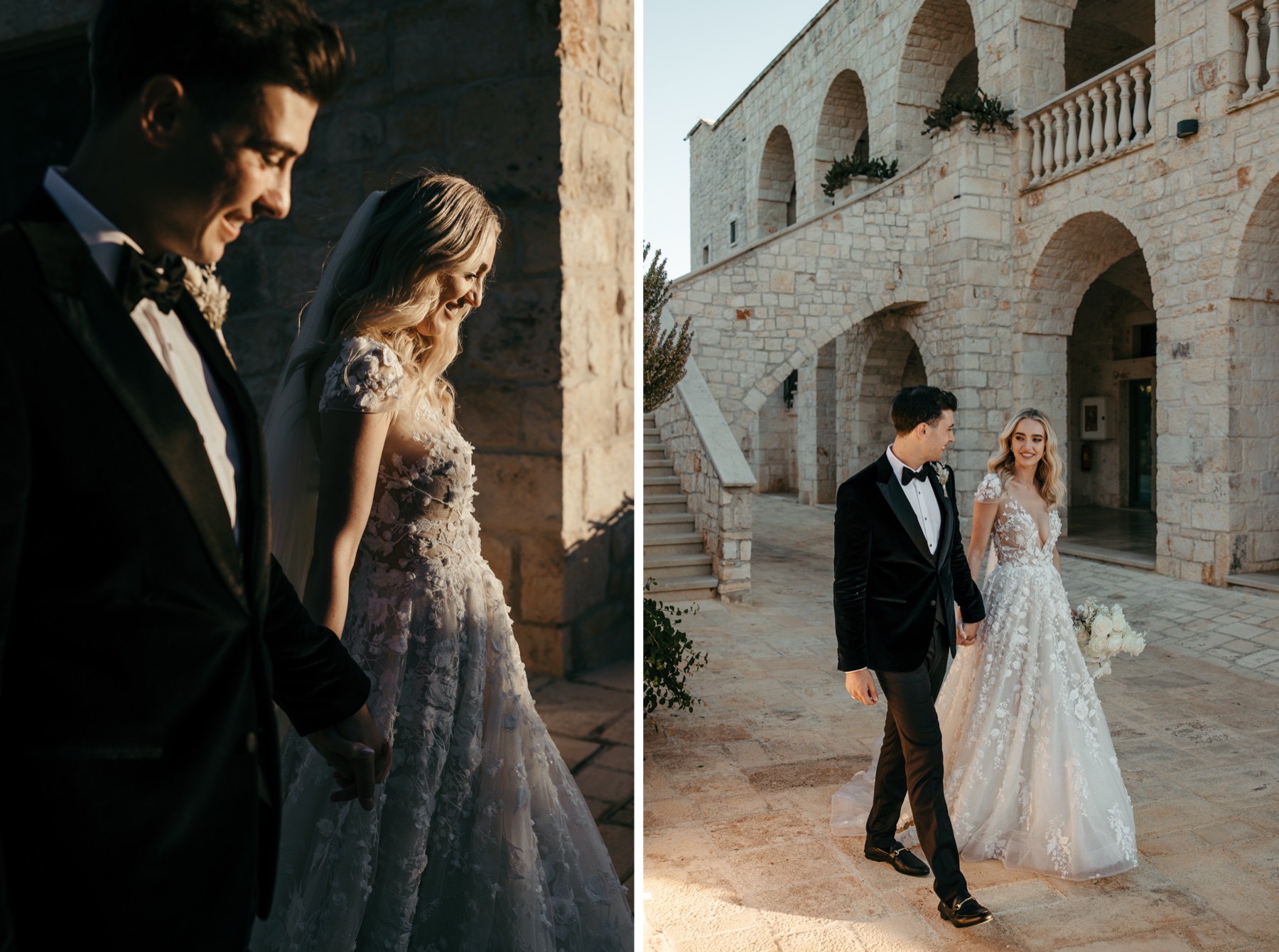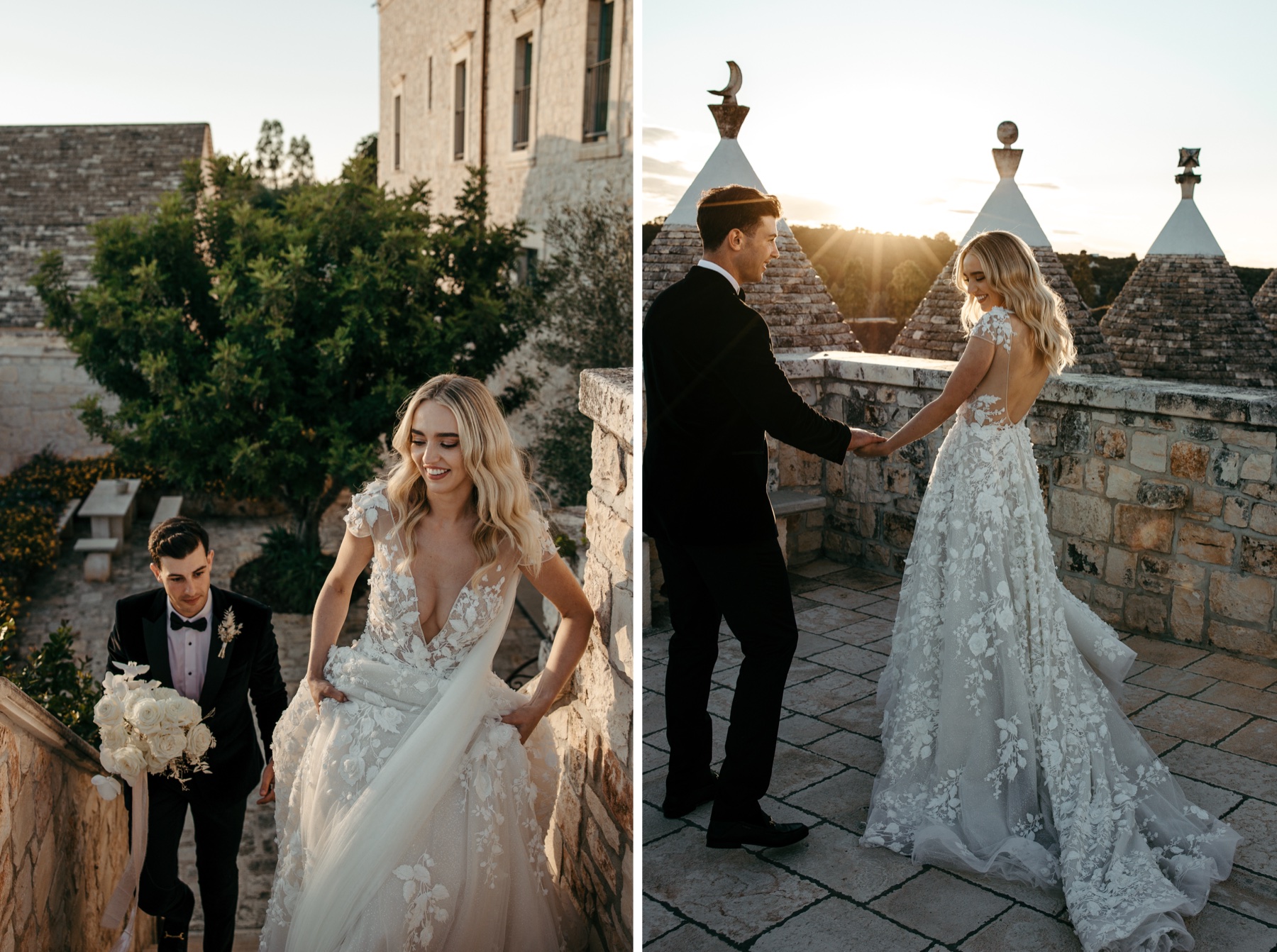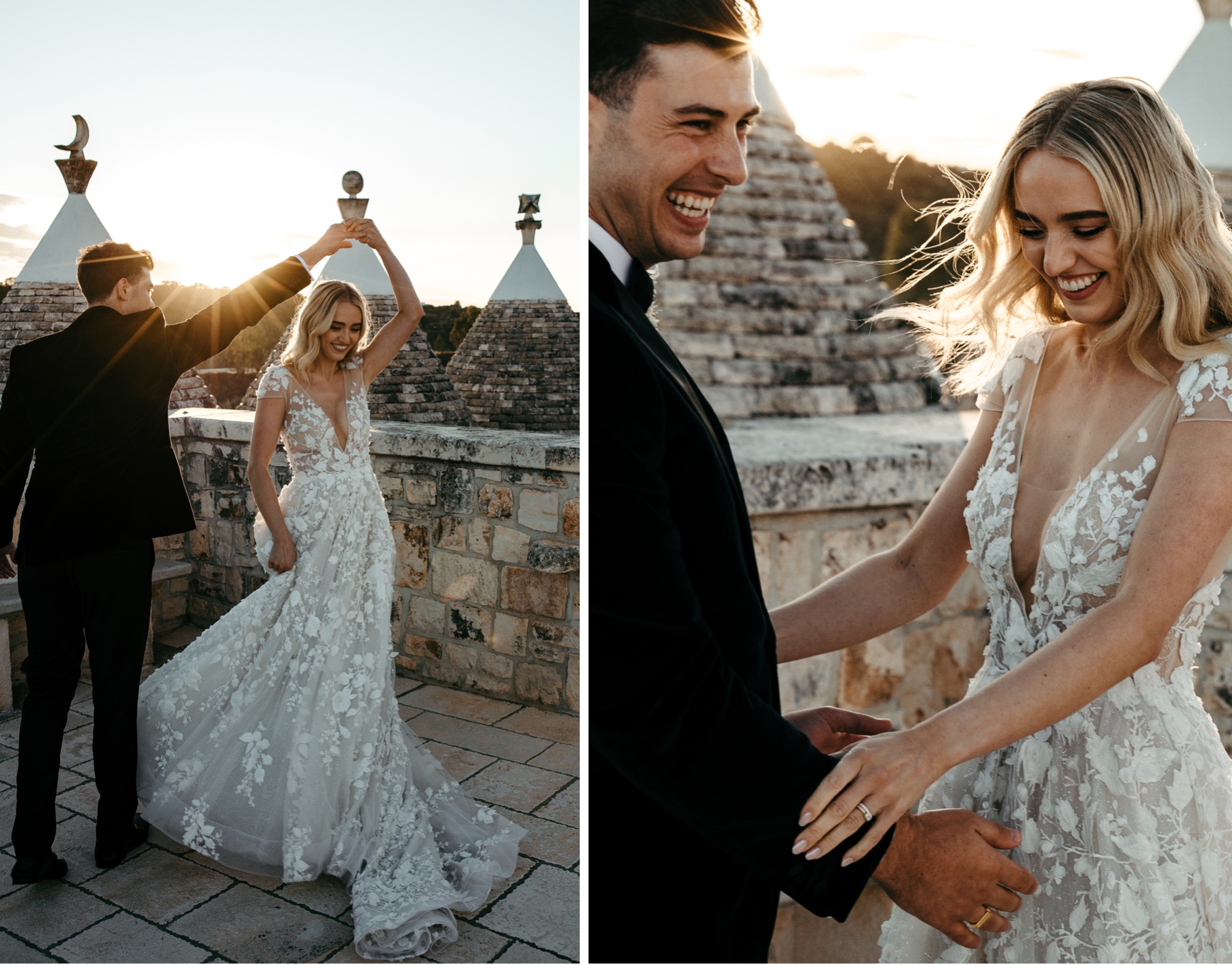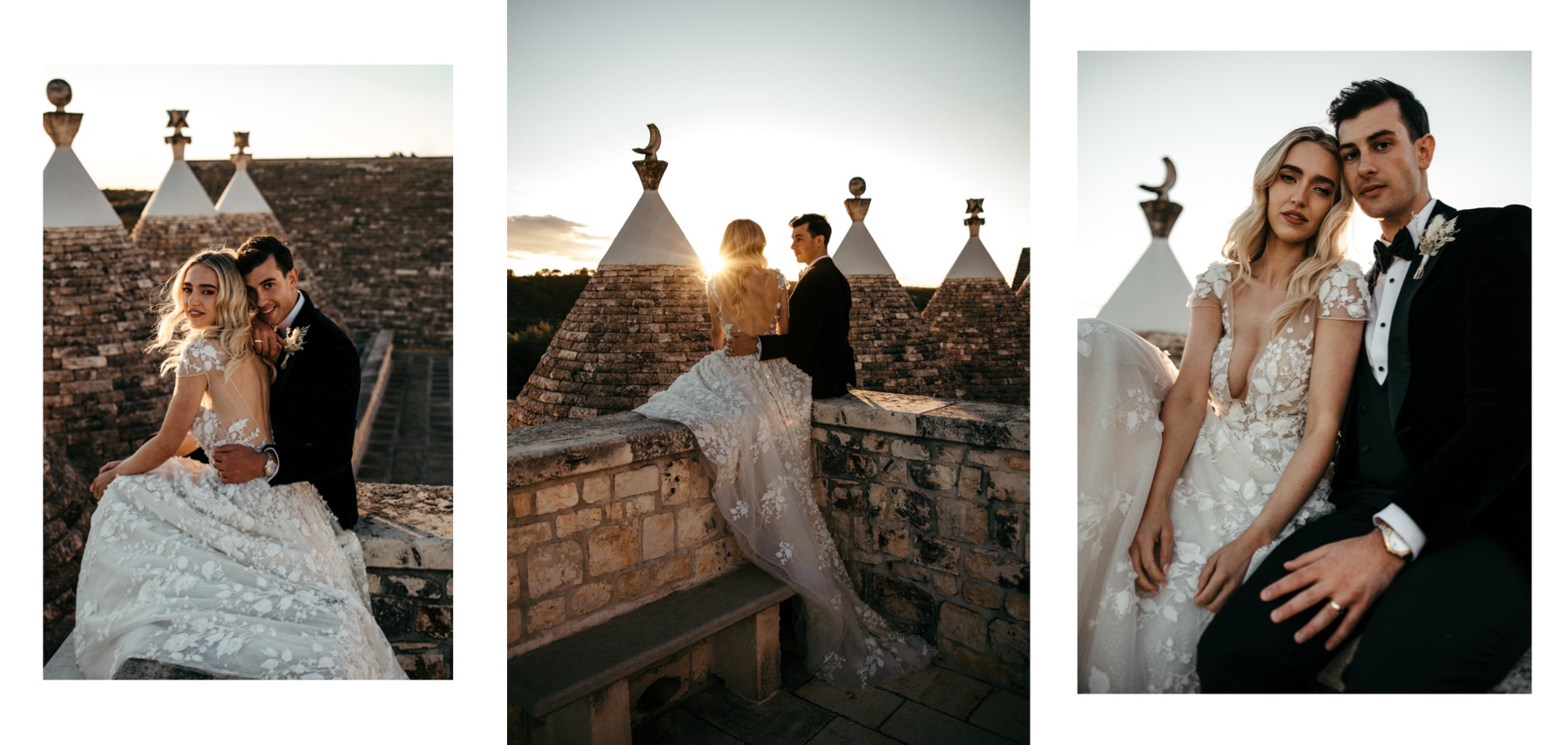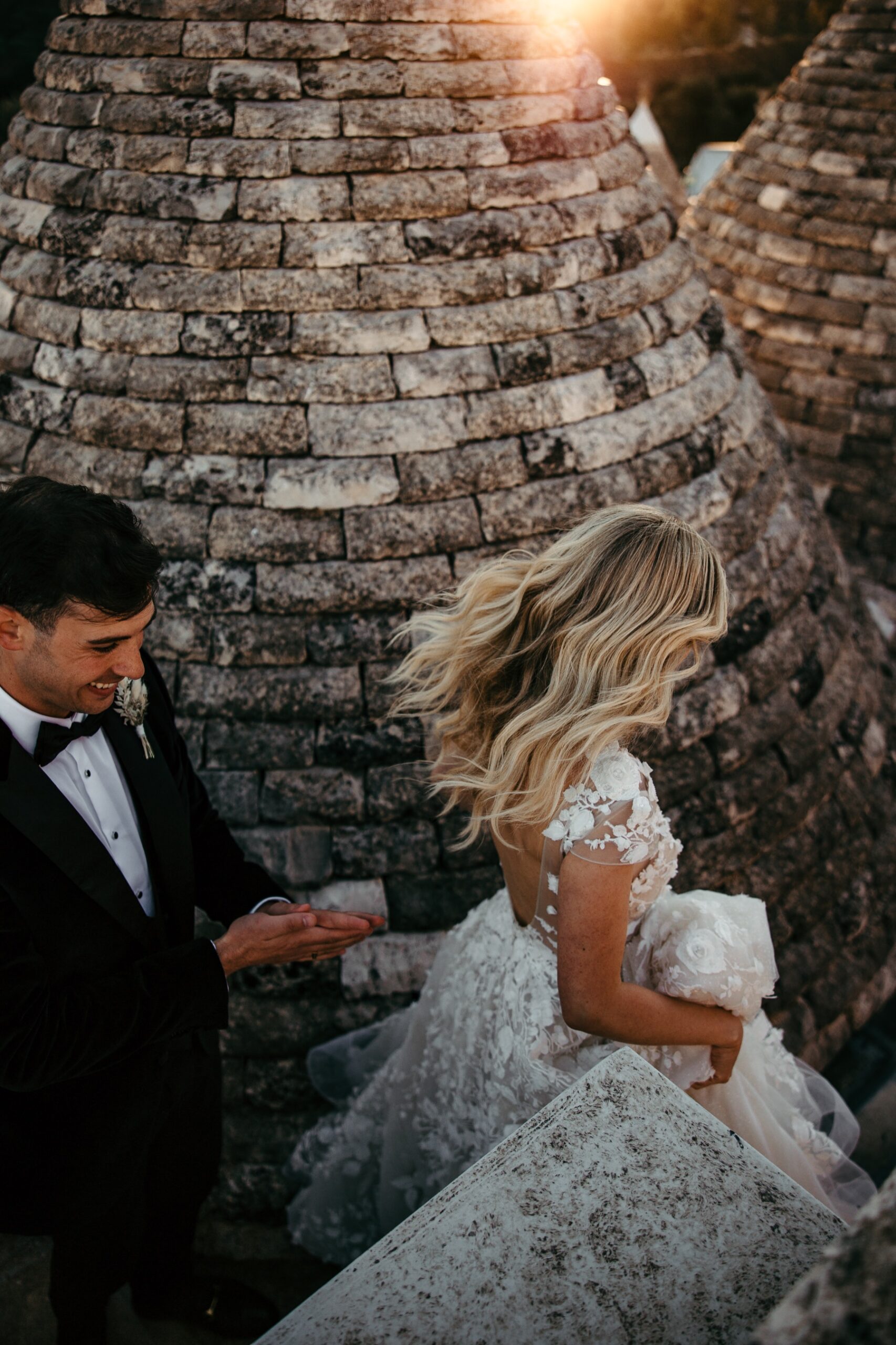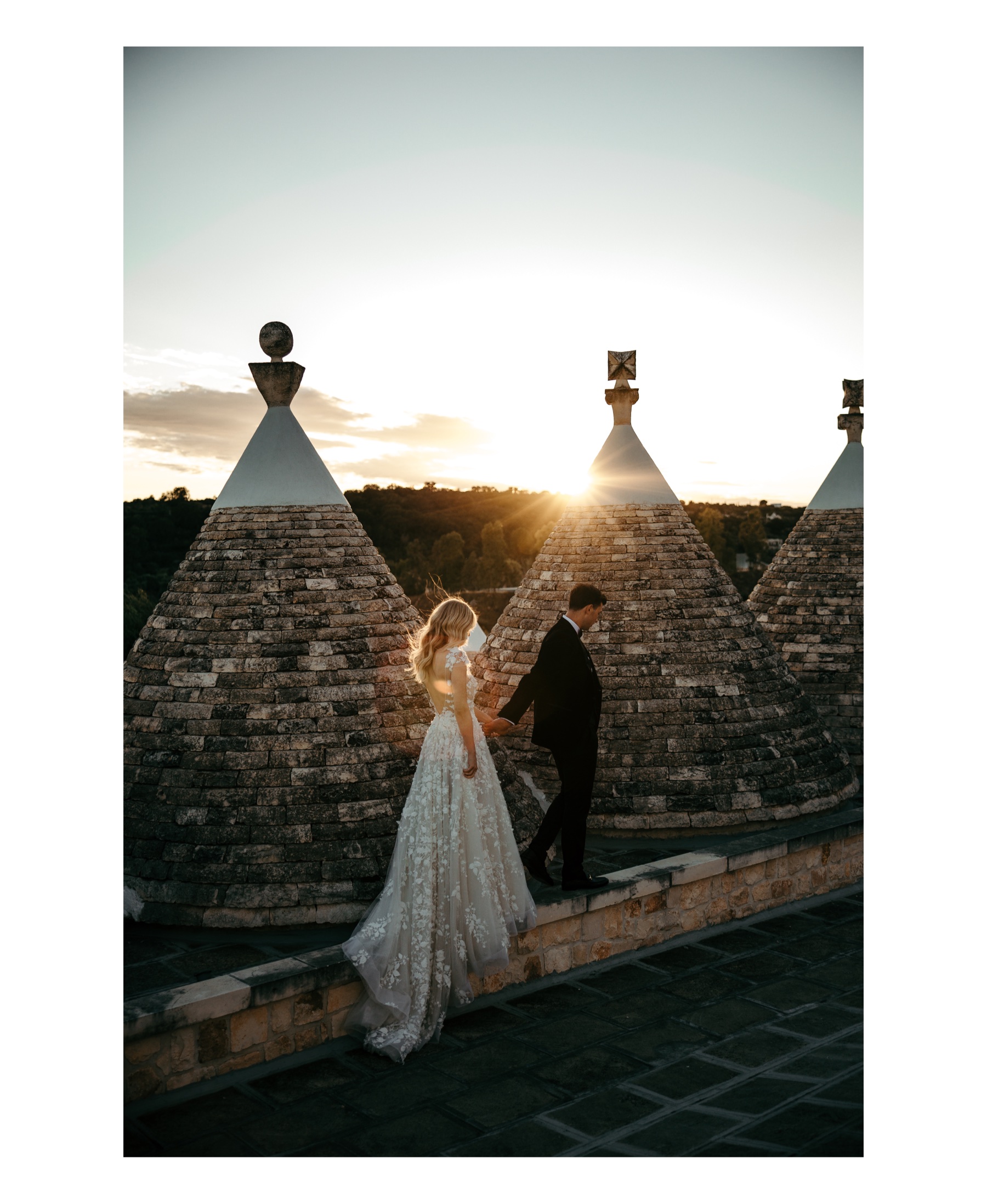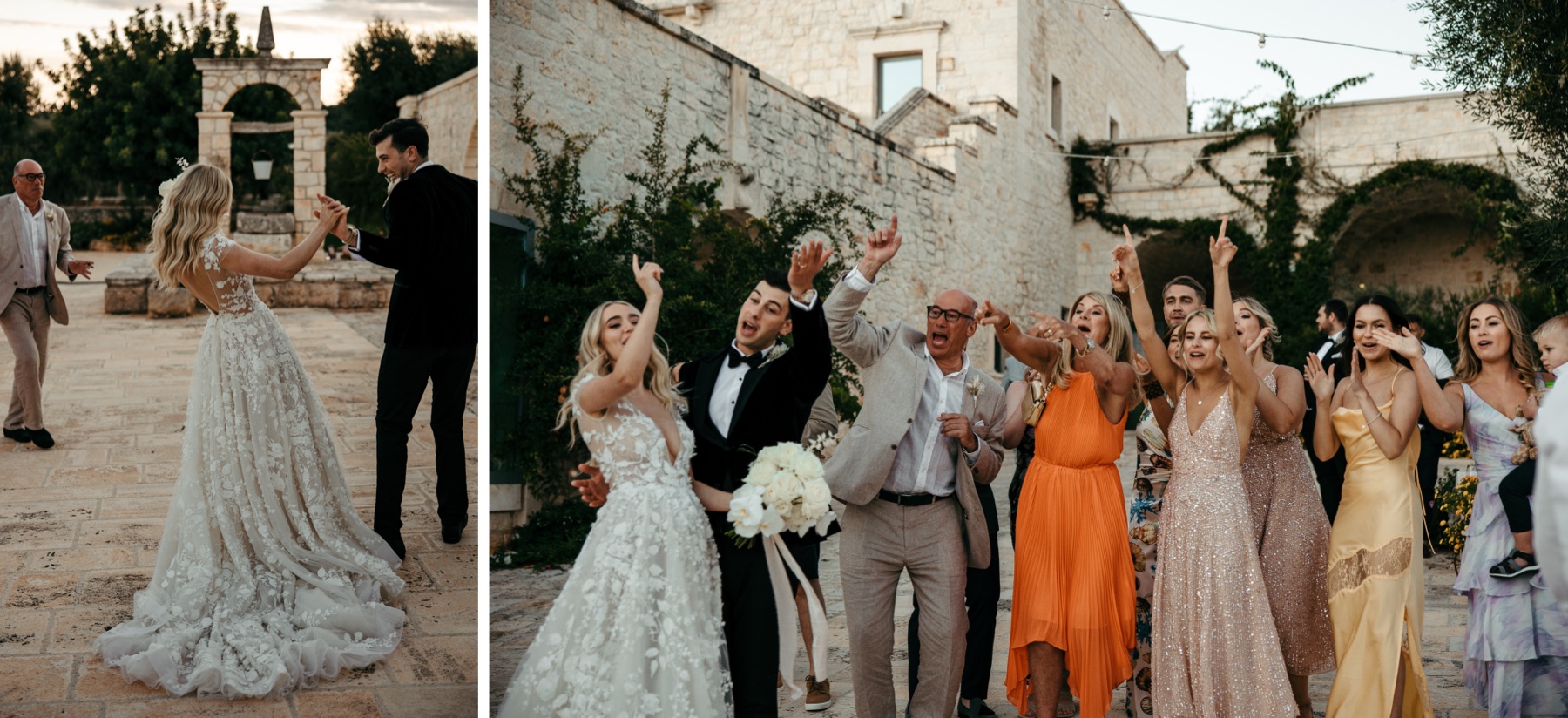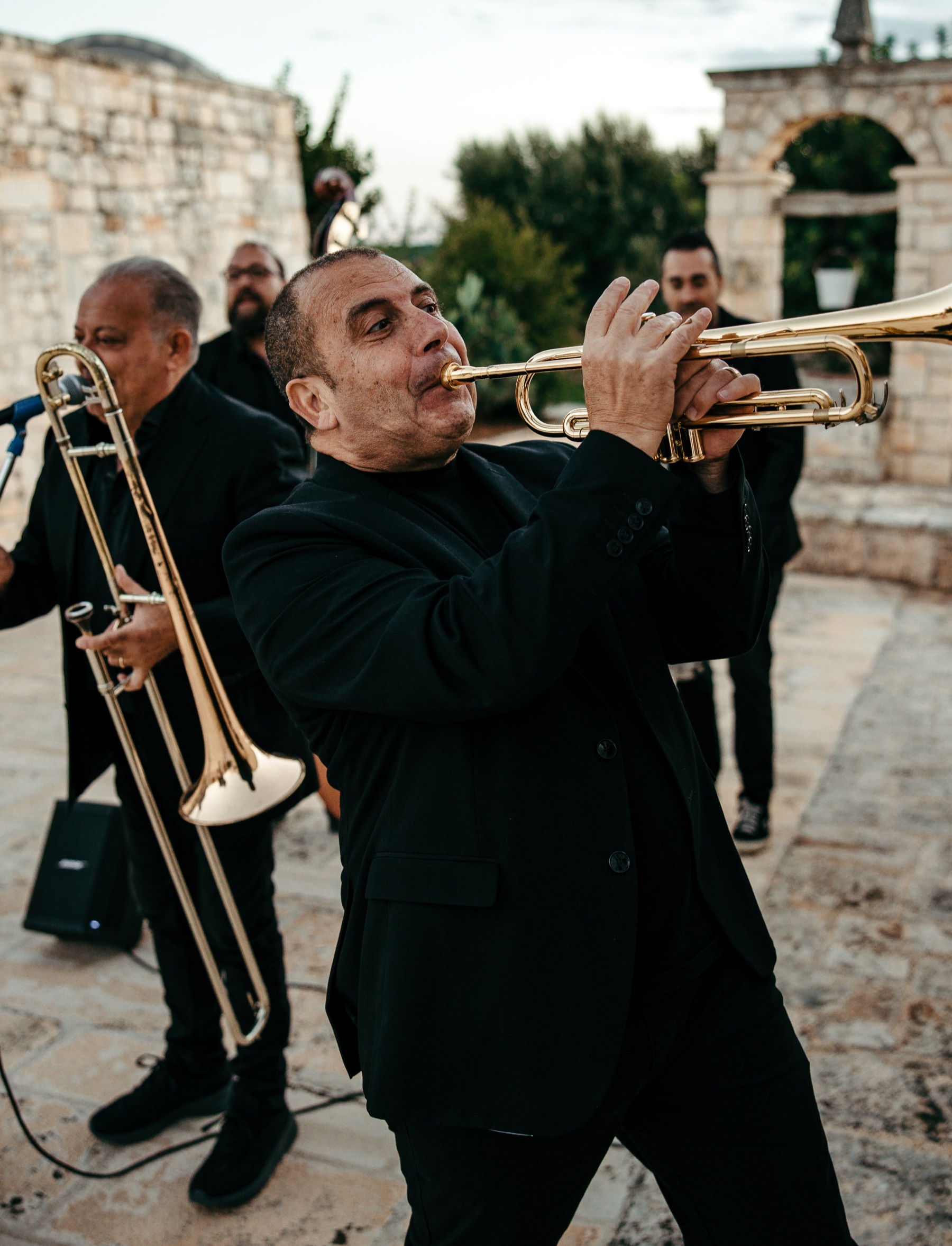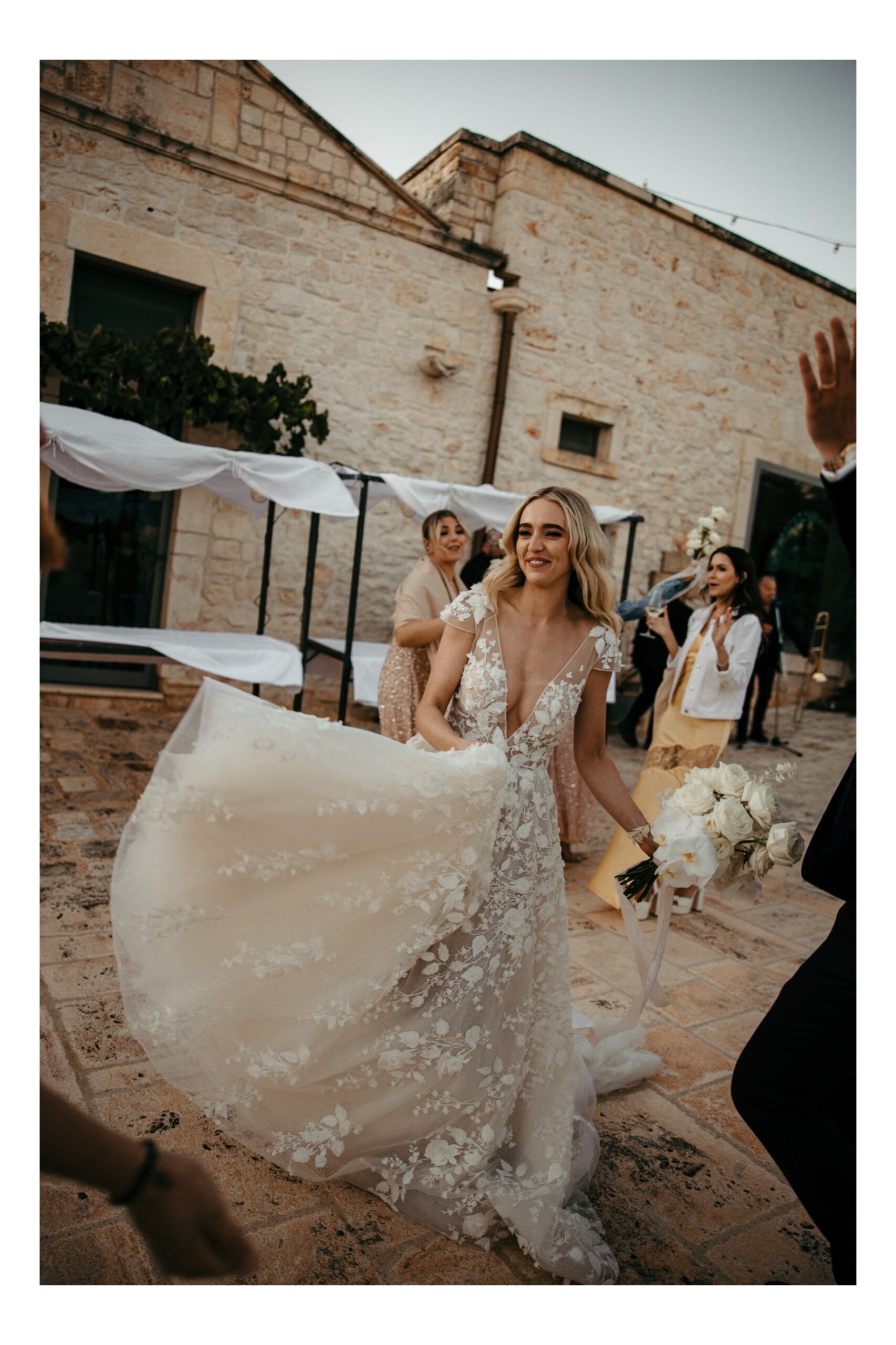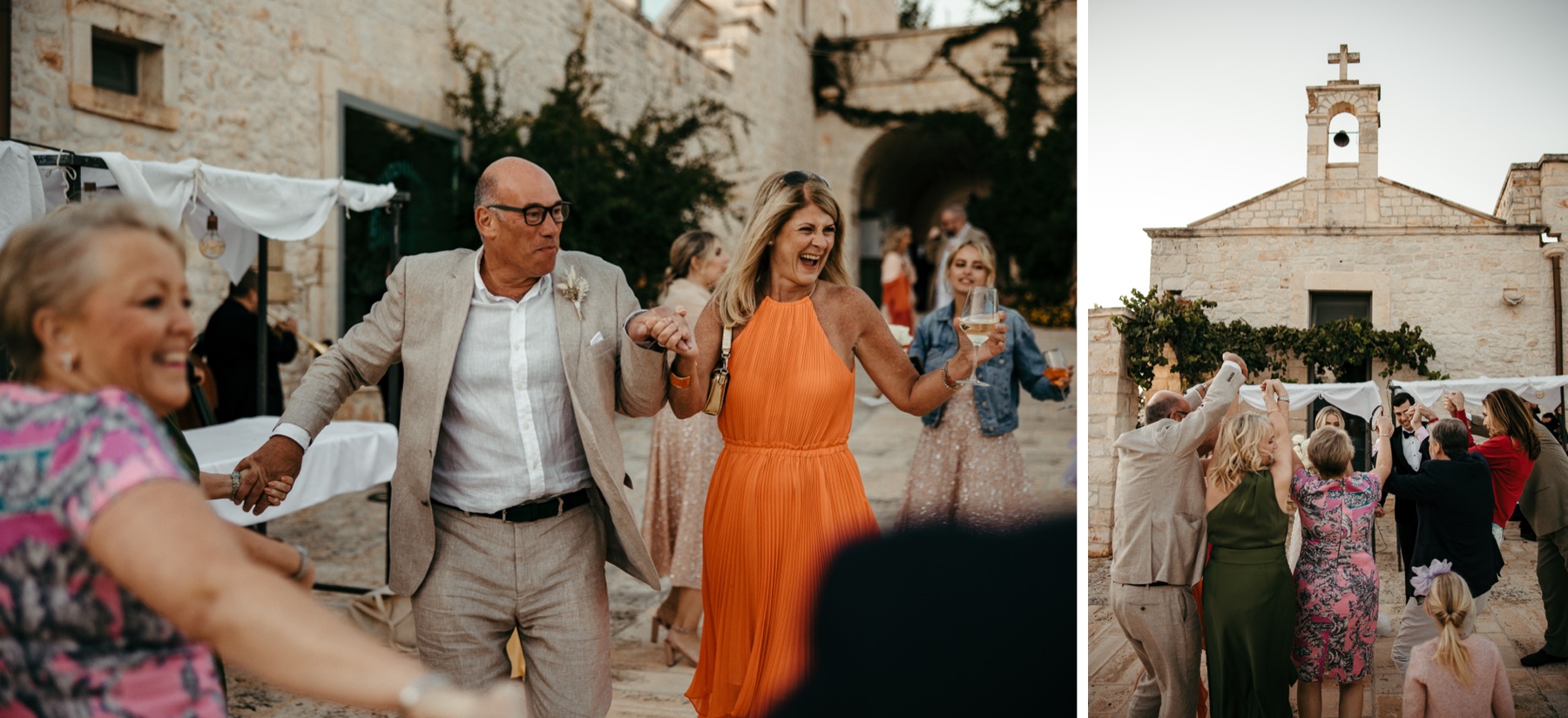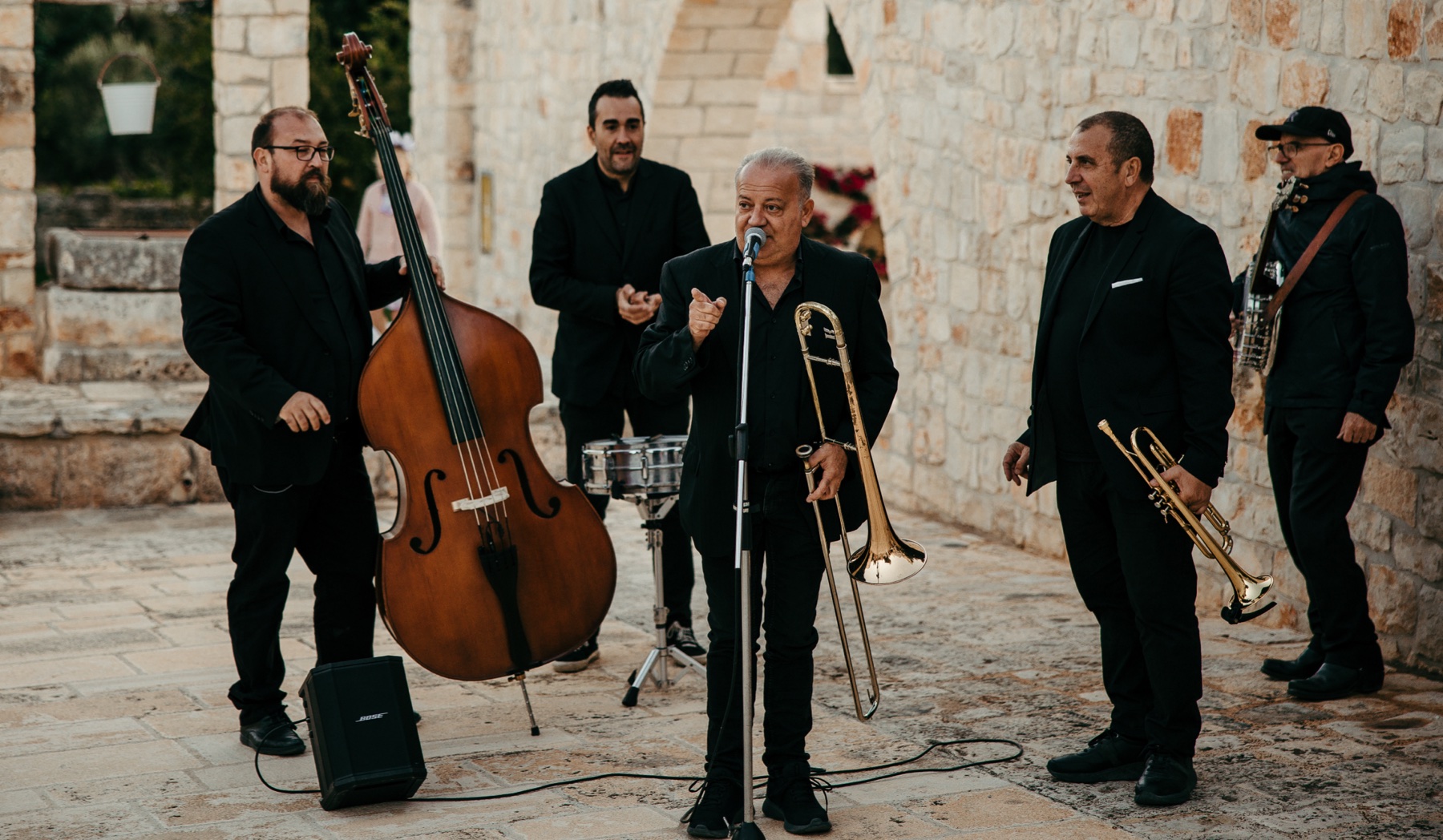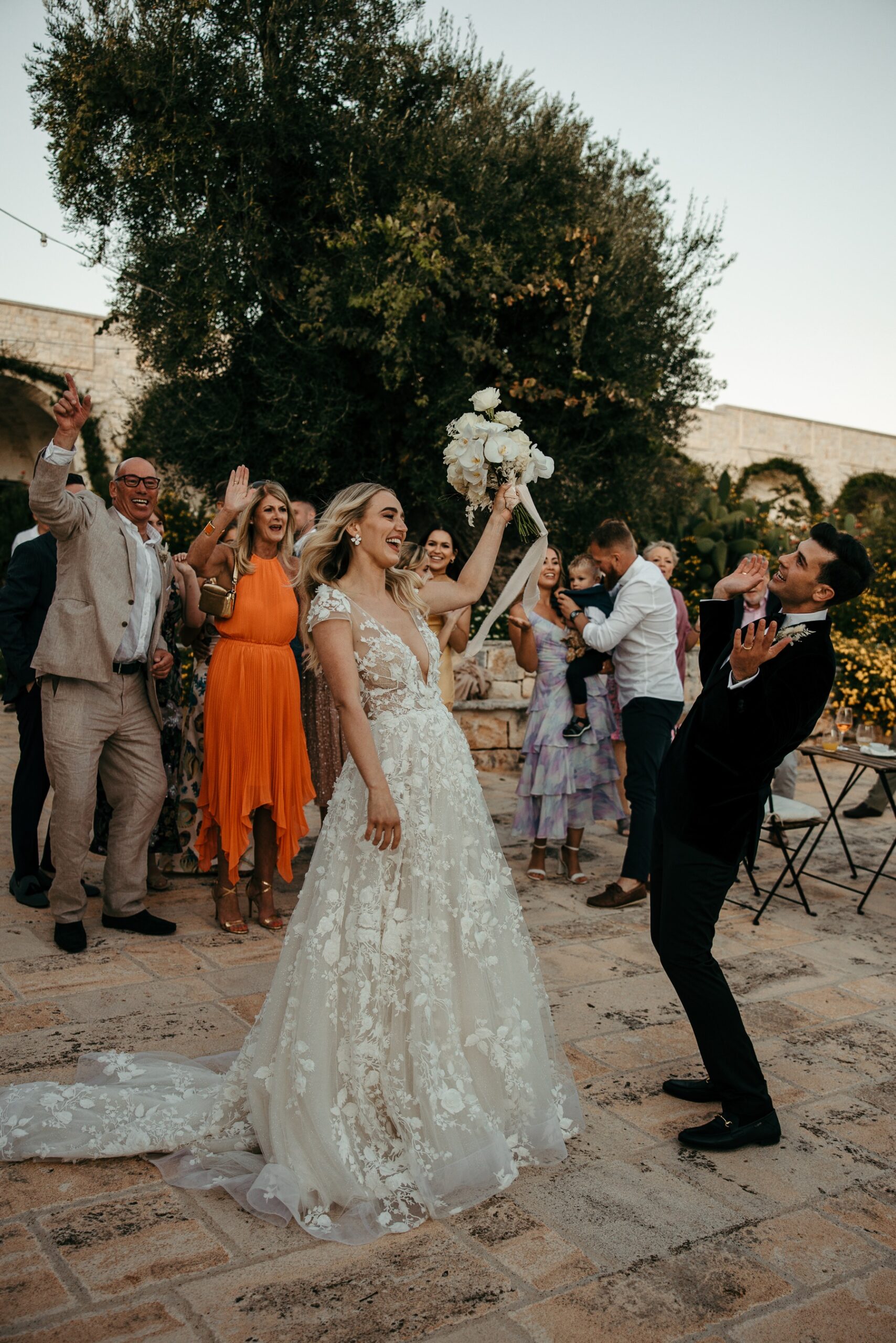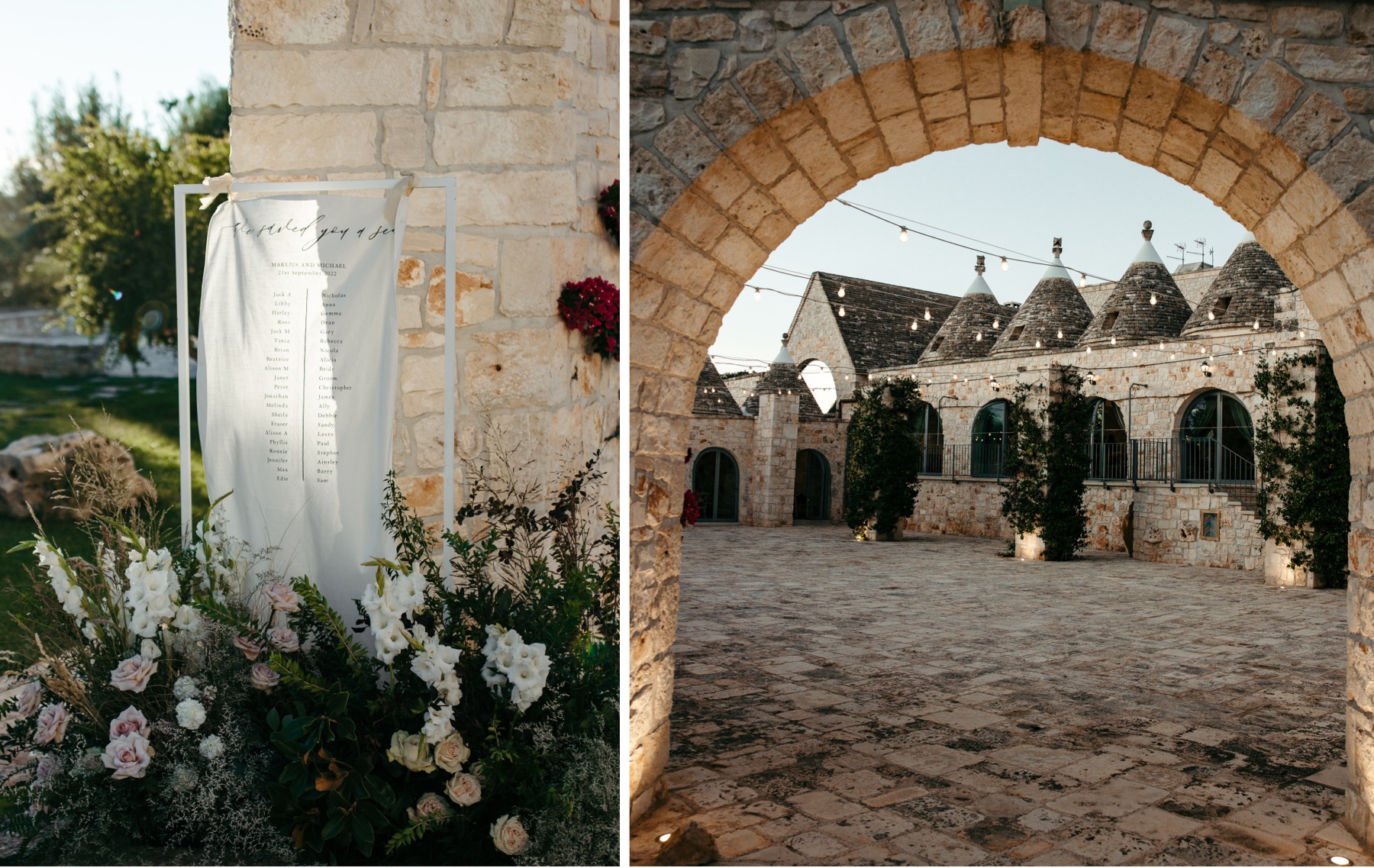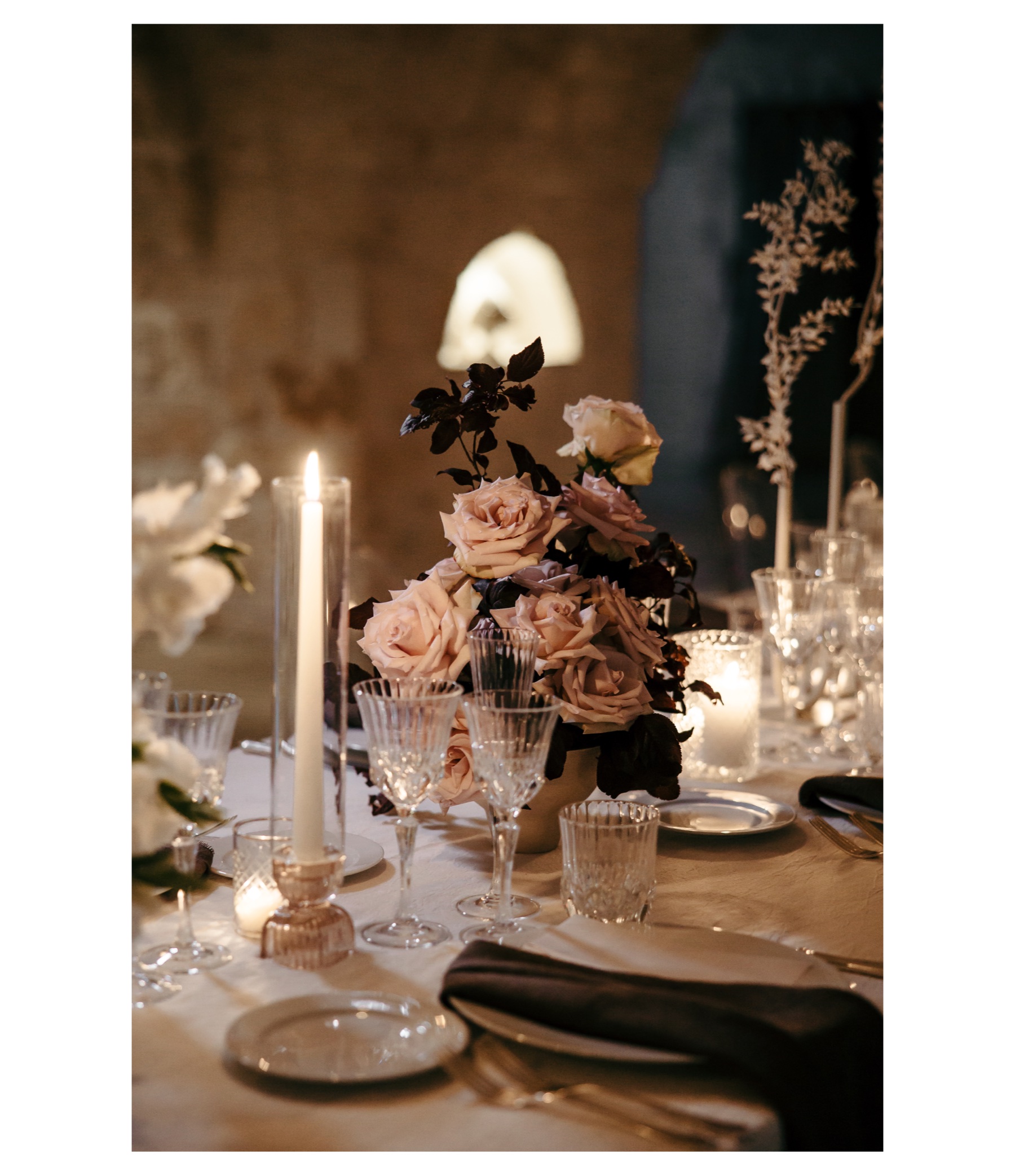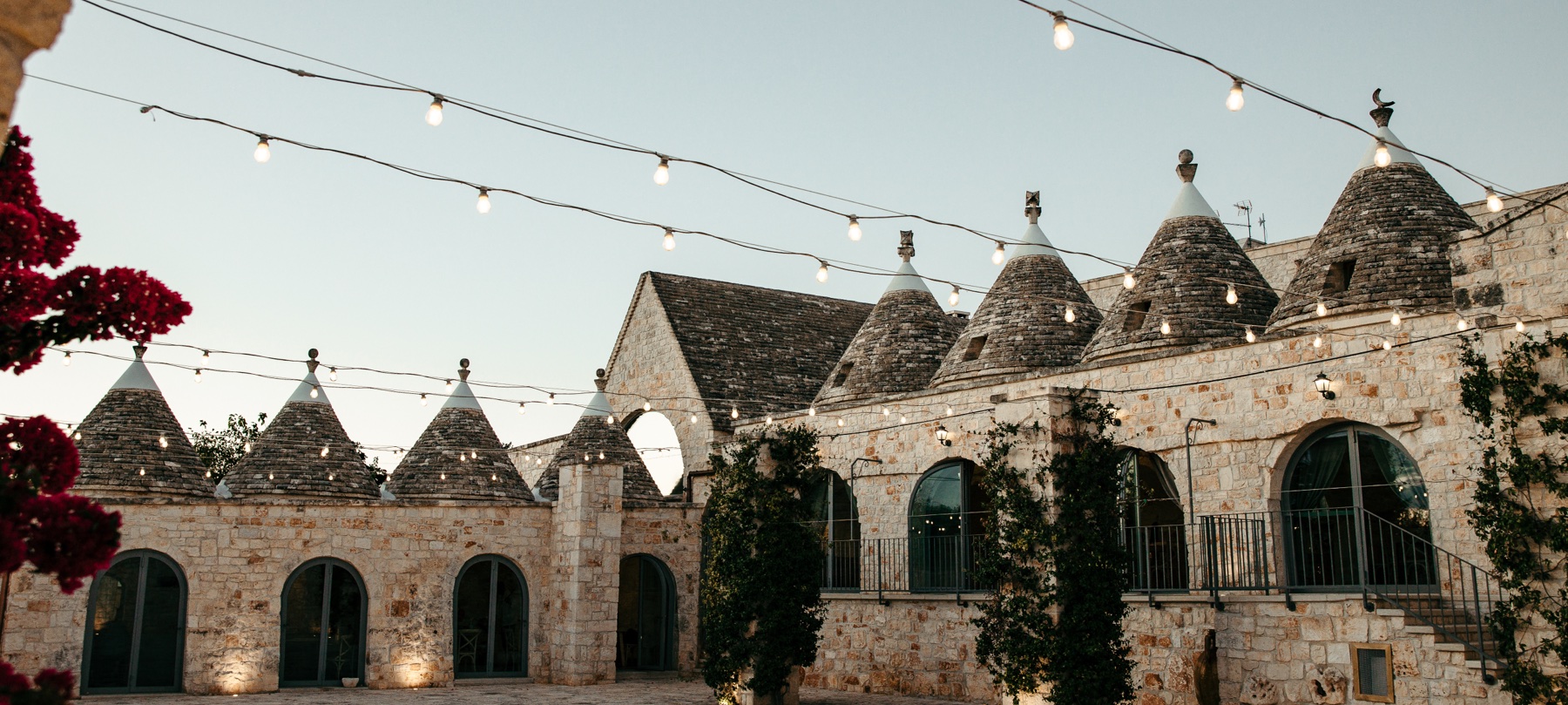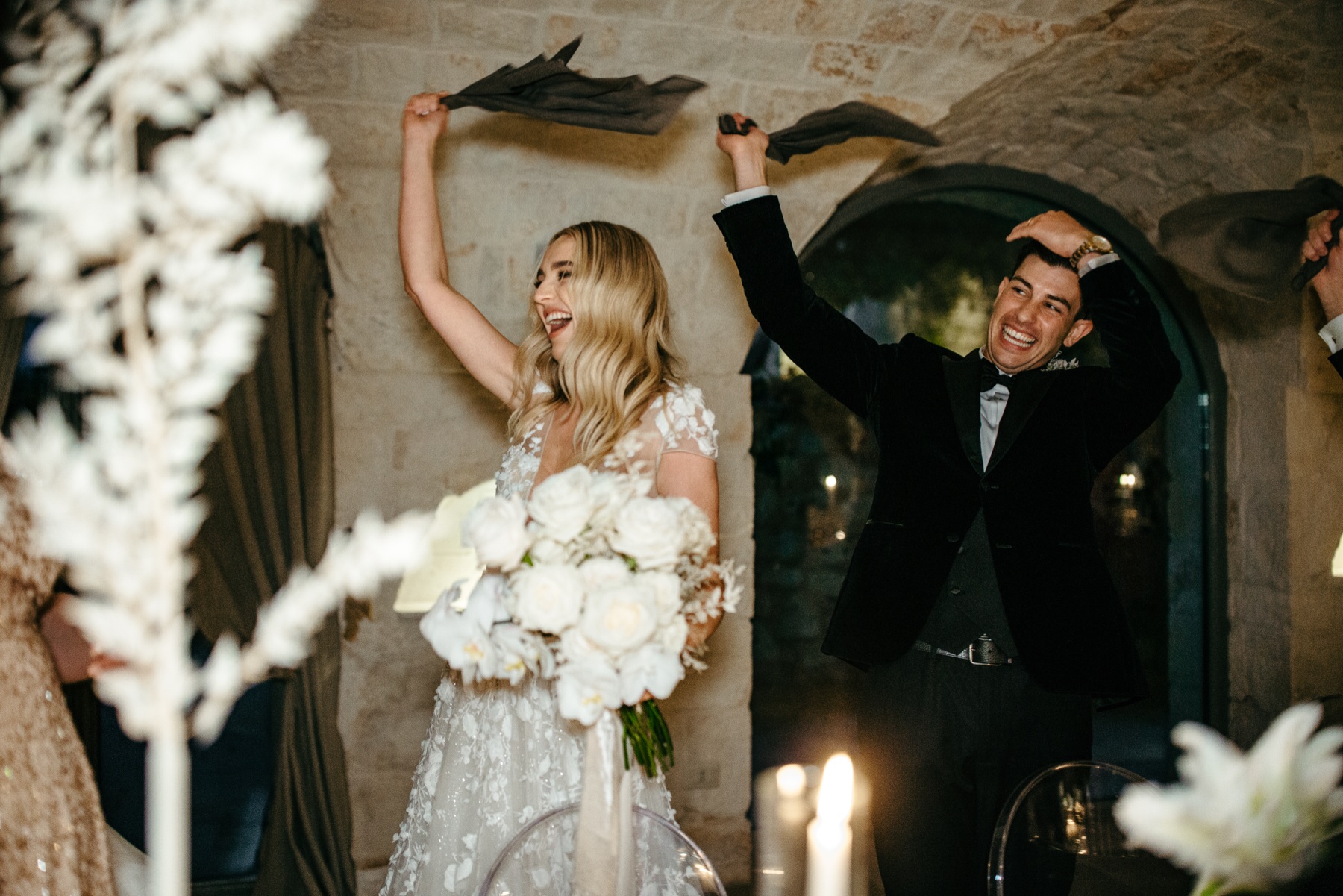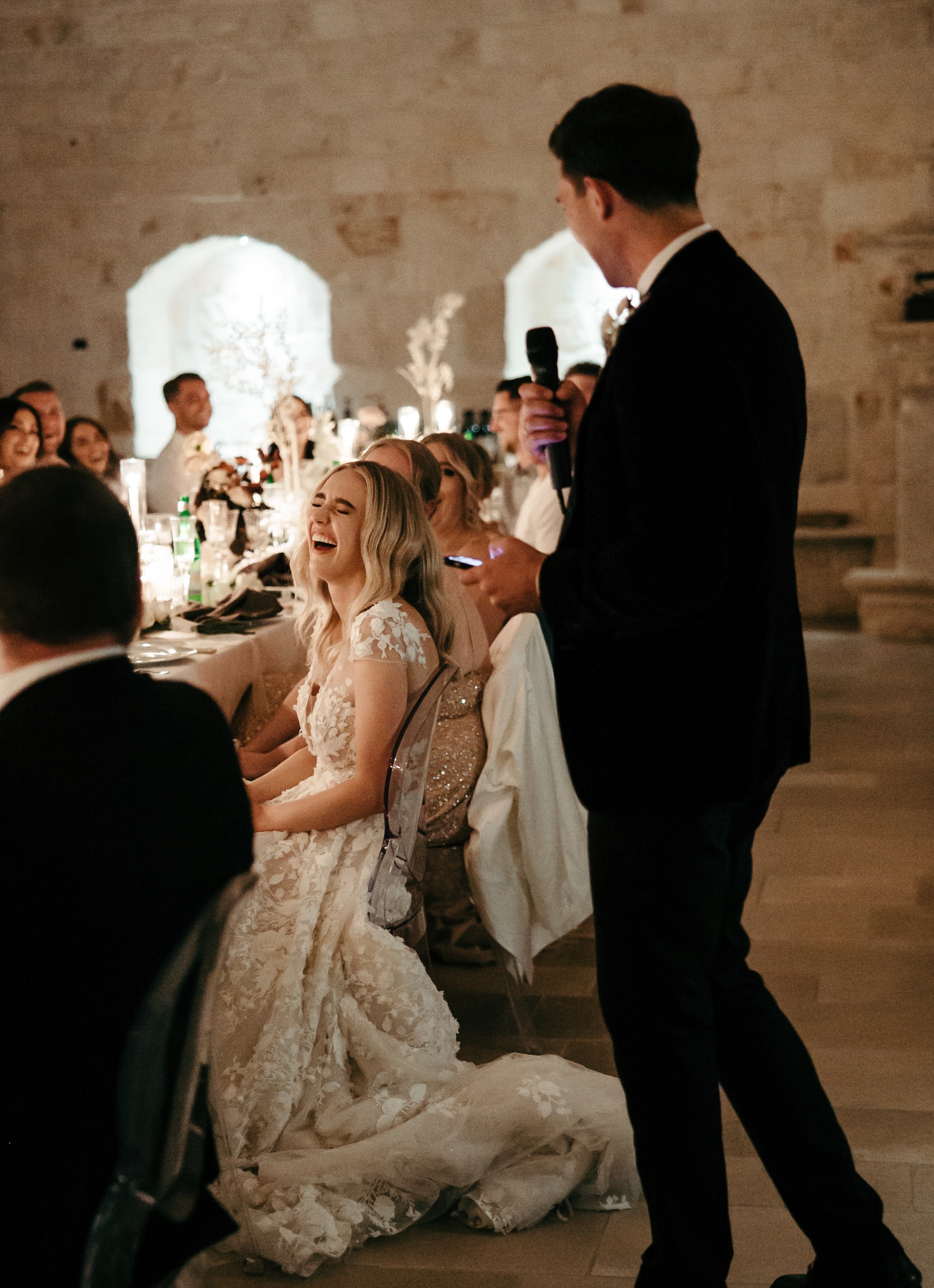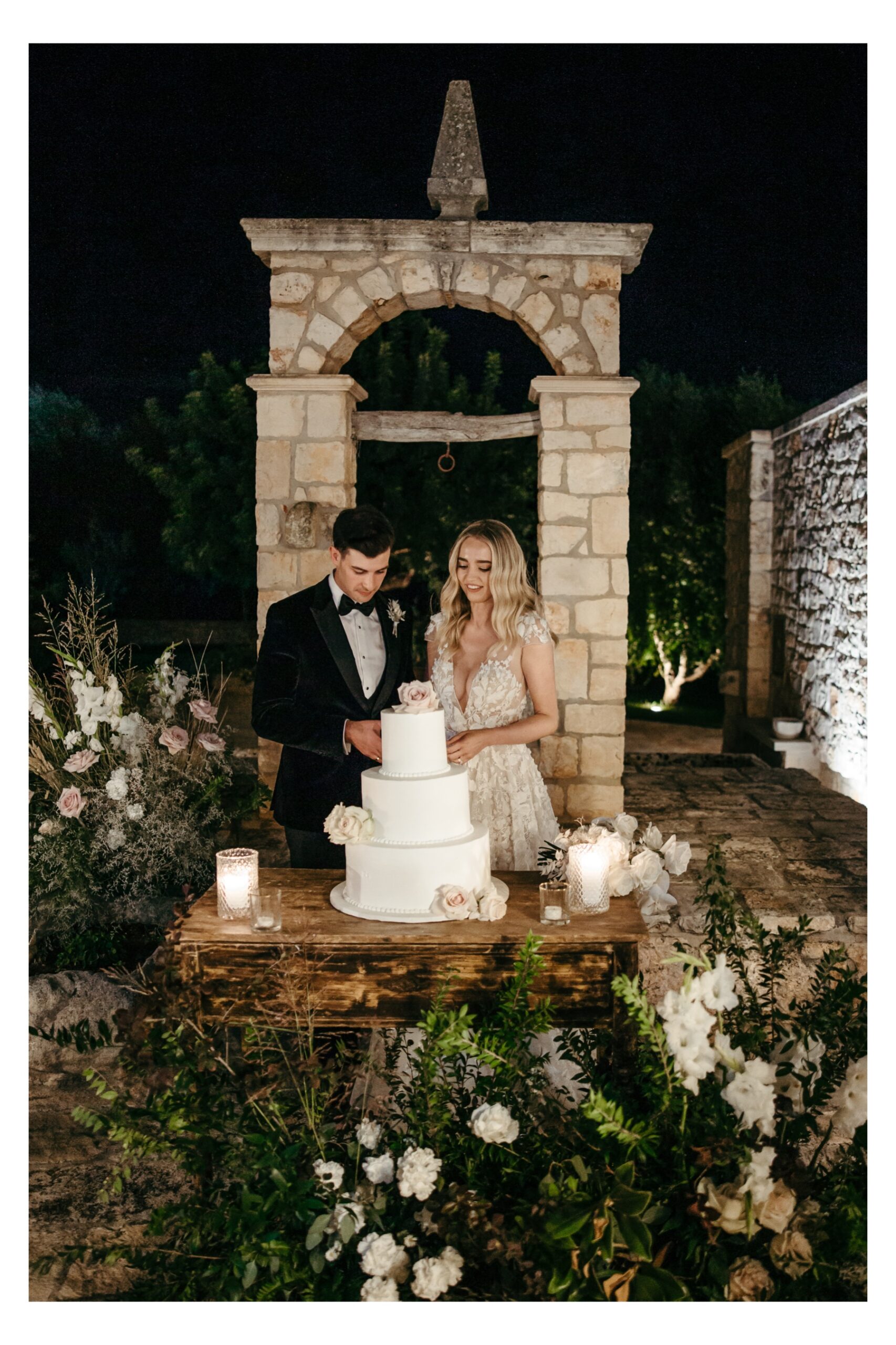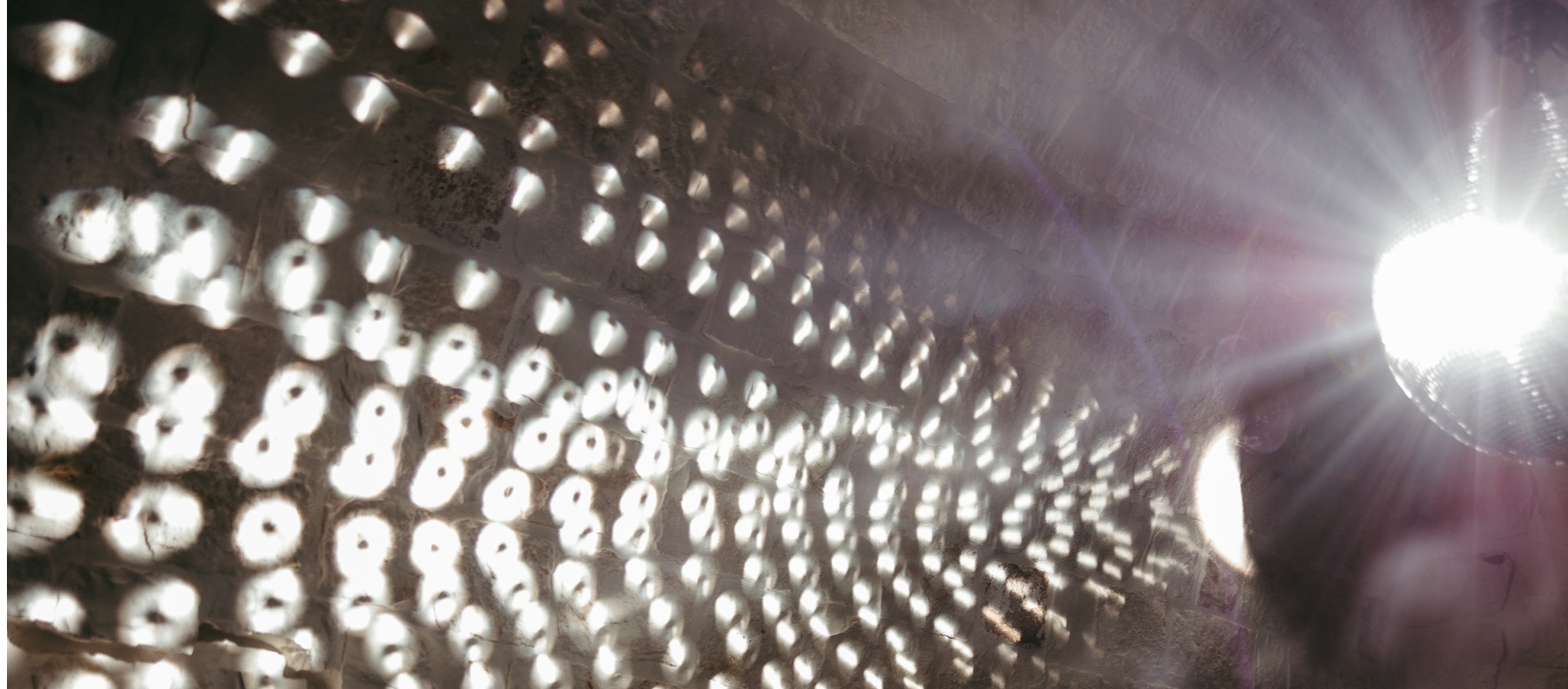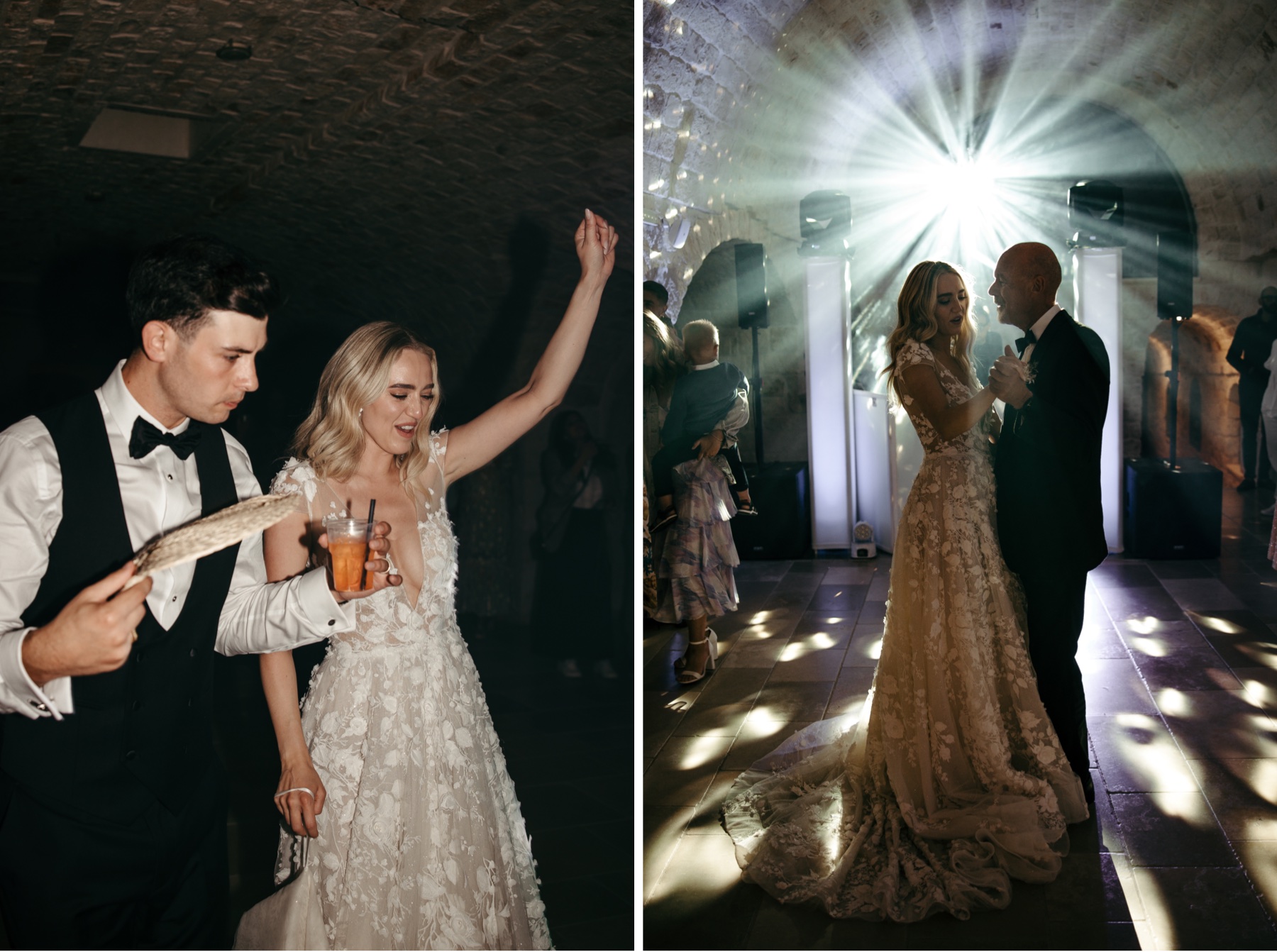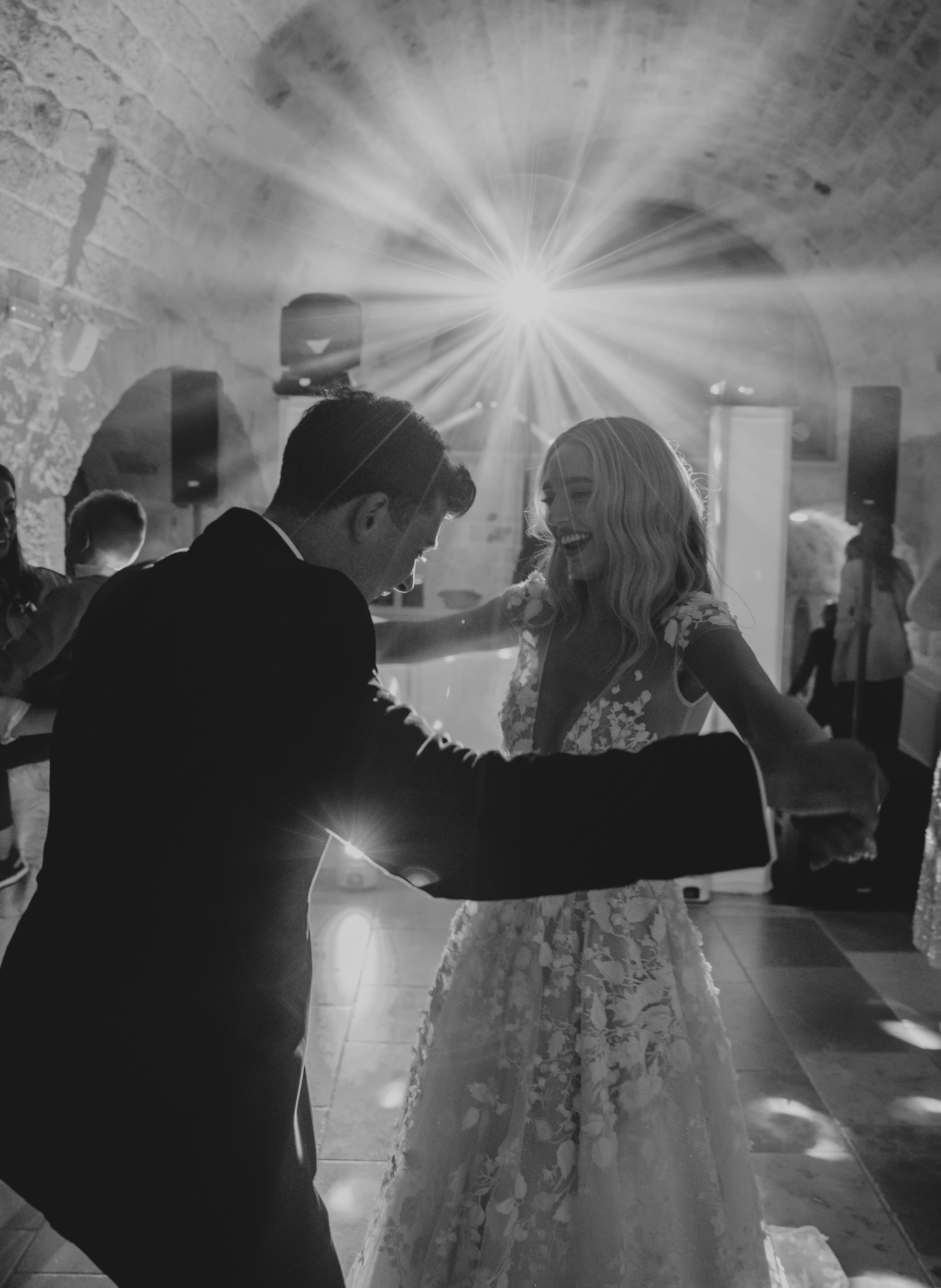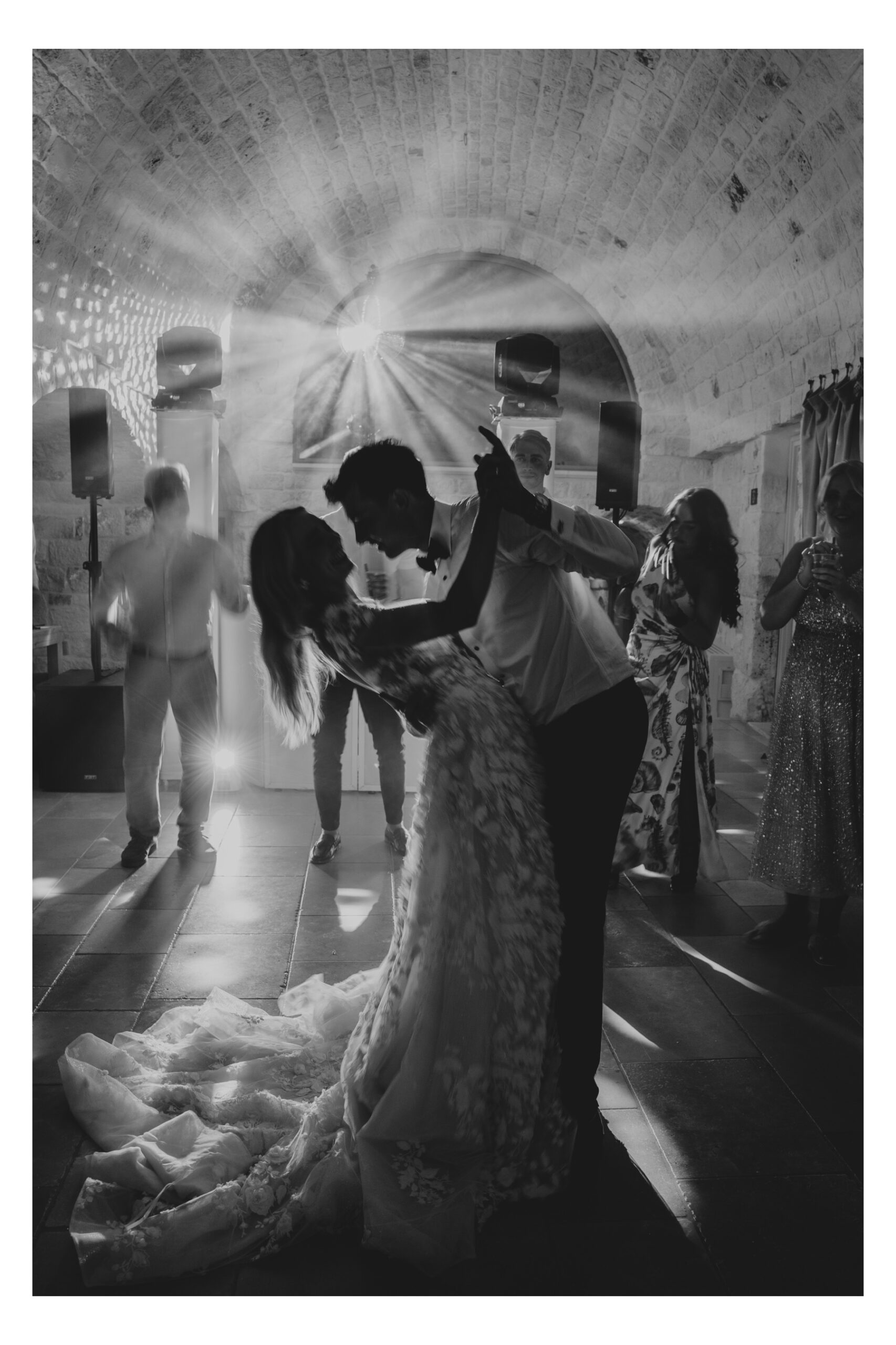 Find below the video we created for Marlies & Michael and their beautiful Puglia wedding.
Planning & Styling: @alessandra_linoci_events — Photography: @chrisandruth — Make Up: @vaniatommasi_makeupartist — Hair: @luciana_marangihair — Florist: @flowers_lablecce — Dress: @berta @opusatelier — DJ: @dannyhowen — Venue: @masseriagrieco — Catering: @rotondocatering — Bar: @lele_momenti.memorabili