Heck yeah.. We were looking forward to Sam and Nate's Palm Springs wedding for a while! 
We were already shooting these twos Engagement photos in Mallorca and had such a good time together in Spain! That's why we just couldn't wait to meet them again in California!
You guys know – we Love California since we first travelled through Cali few years ago! Also this time we planned some more time to explore new places and of course.. to hang out at Venice Beach! Venice Beach is the place to be, when you're searching for the artistic L.A lifestyle. Many great musicians started their careers right there and the beach is still characterized by street artists, musicians, skaters and Graffiti artists.
As Samantha and Nate's wedding took place in Palm Springs we could explore some parts of CA where we haven't been before! We chose an accommodation in Yucca Valley.. 
It was right at the border to the amazing Joshua Tree National Park and just a 30 minutes drive from the wedding venue! 
The wedding took place at Colony Palms.. a desert oasis surrounded by these beautiful mountain ranges! The day before the wedding we were scouting locations for the First Look and couple session.. That was the windiest experience we've made so far 🙂 Guess there's still some Californian sand in our camera bags! We've had no idea how we should handle it on the wedding day but Samantha and Nate really wanted the first look in the desert.. okay, let's say Samantha really wanted it 😉 
stay tuned..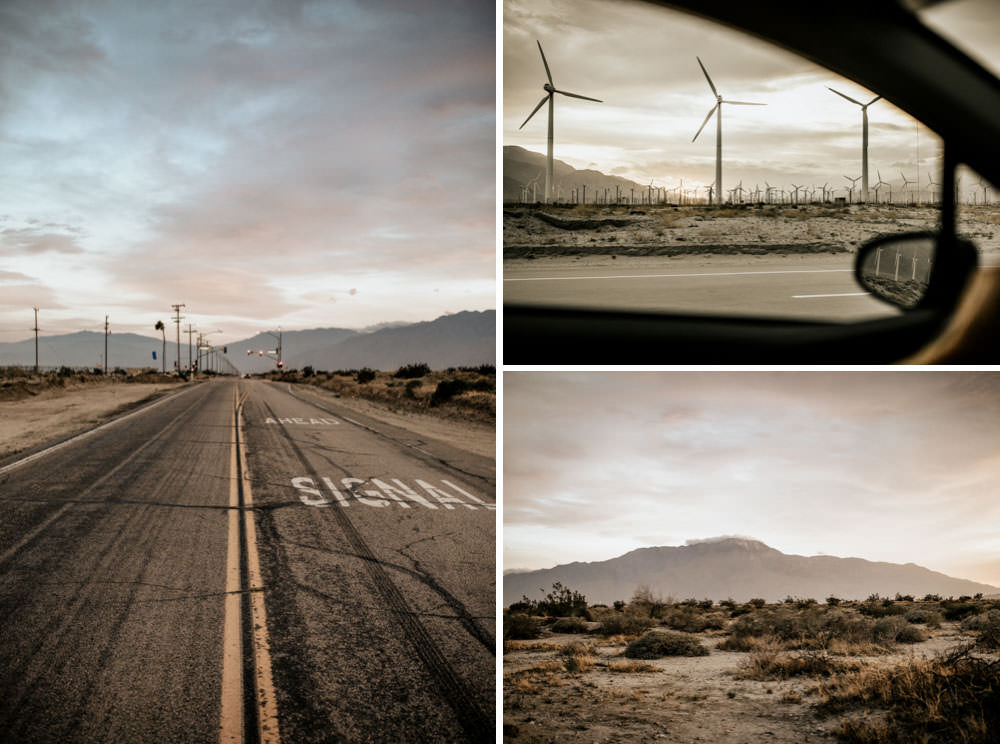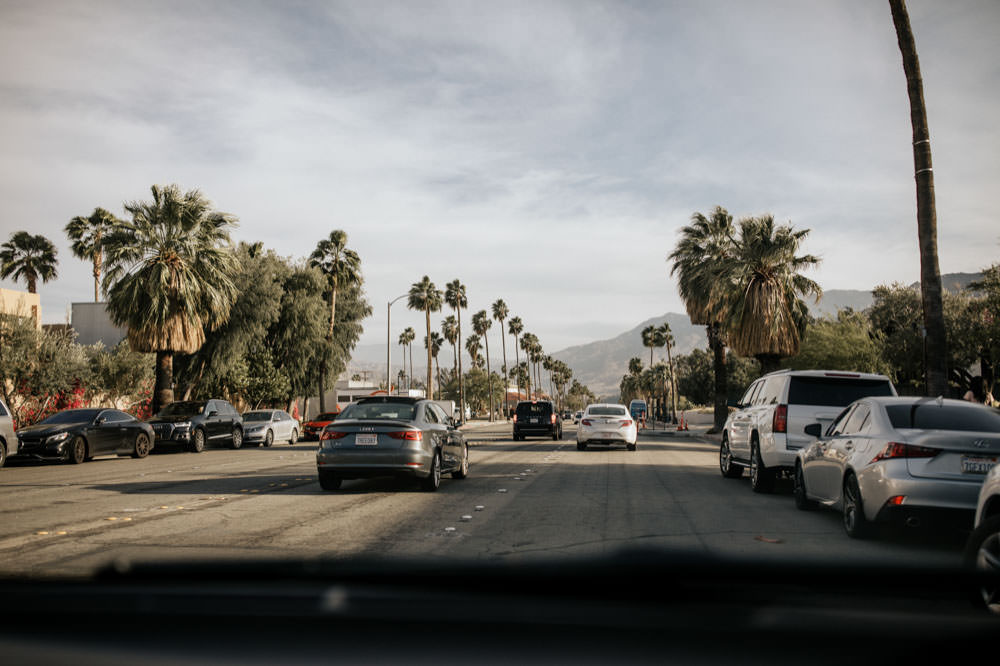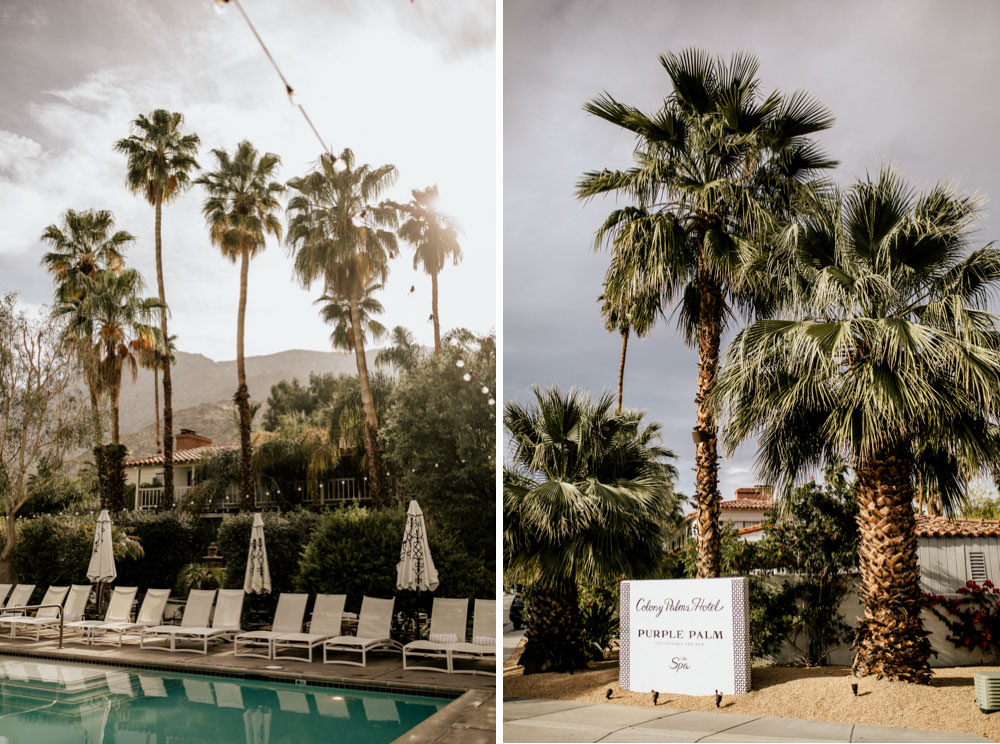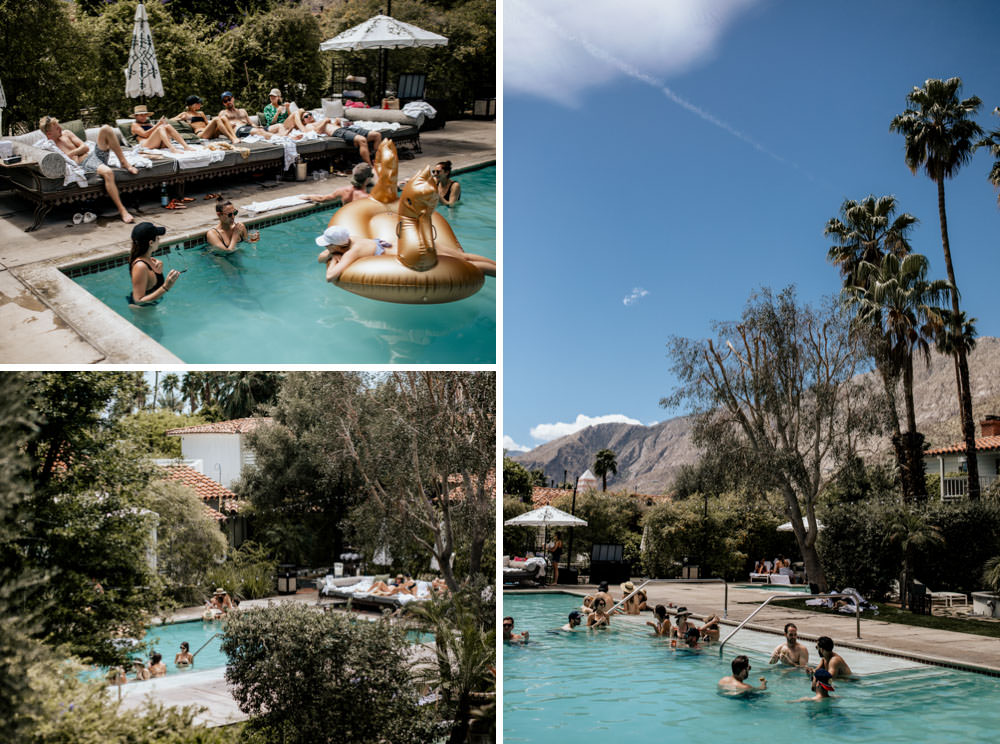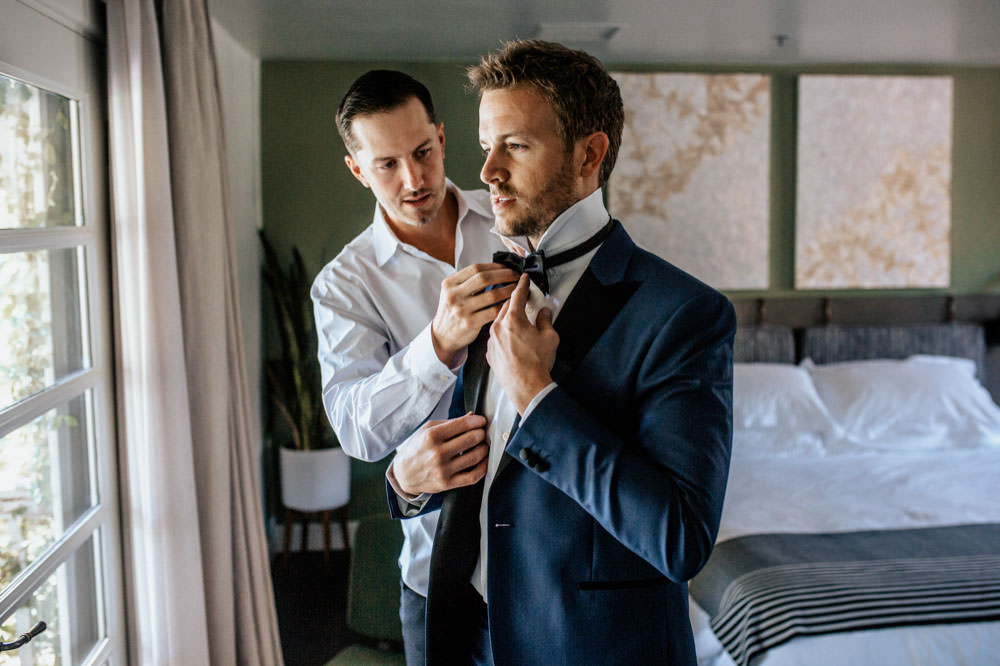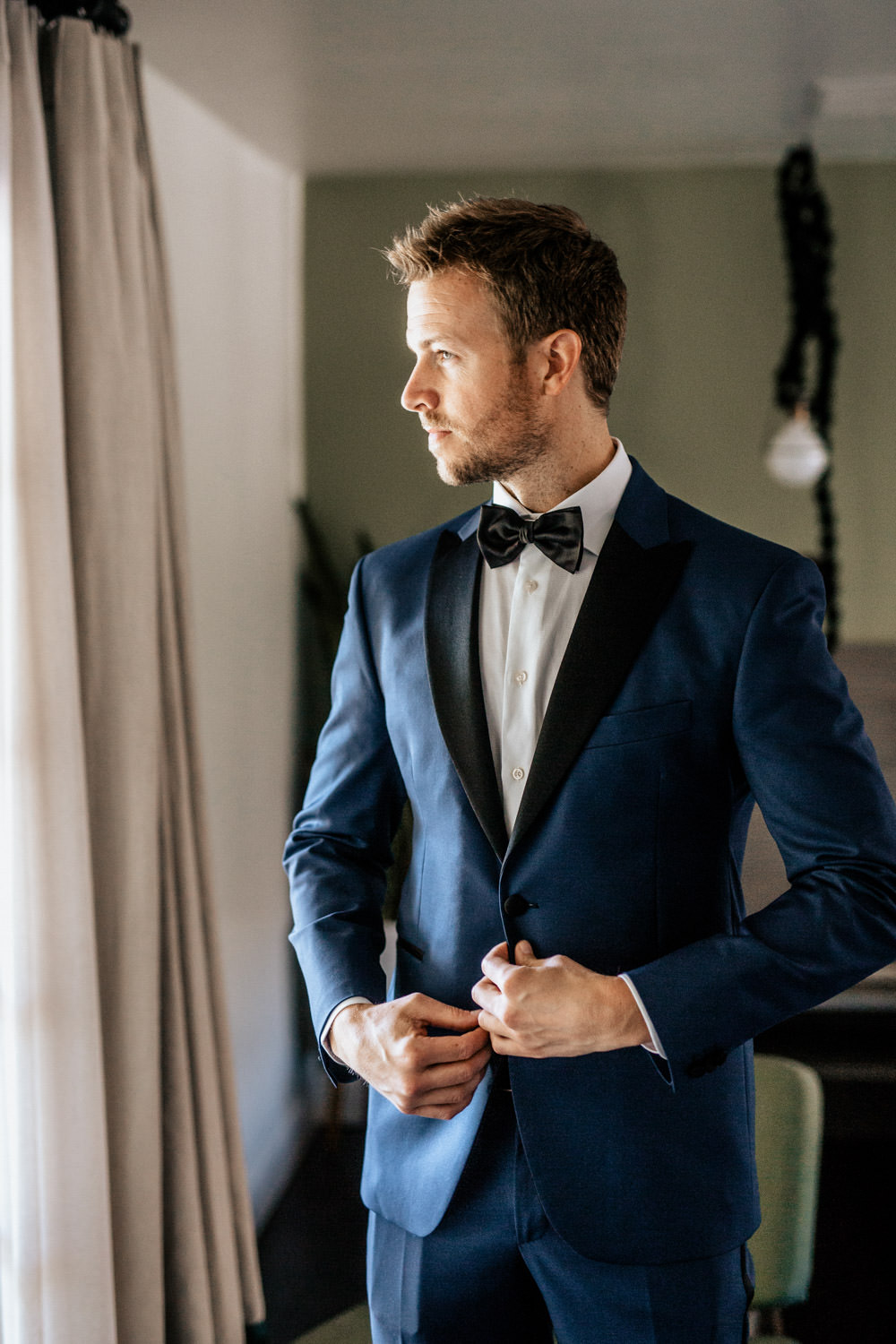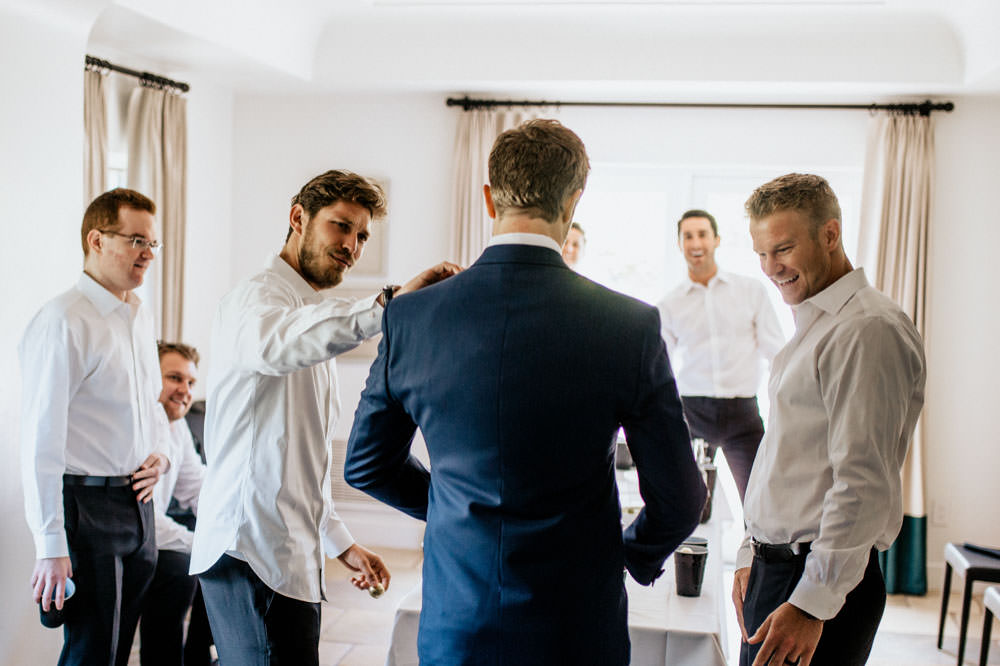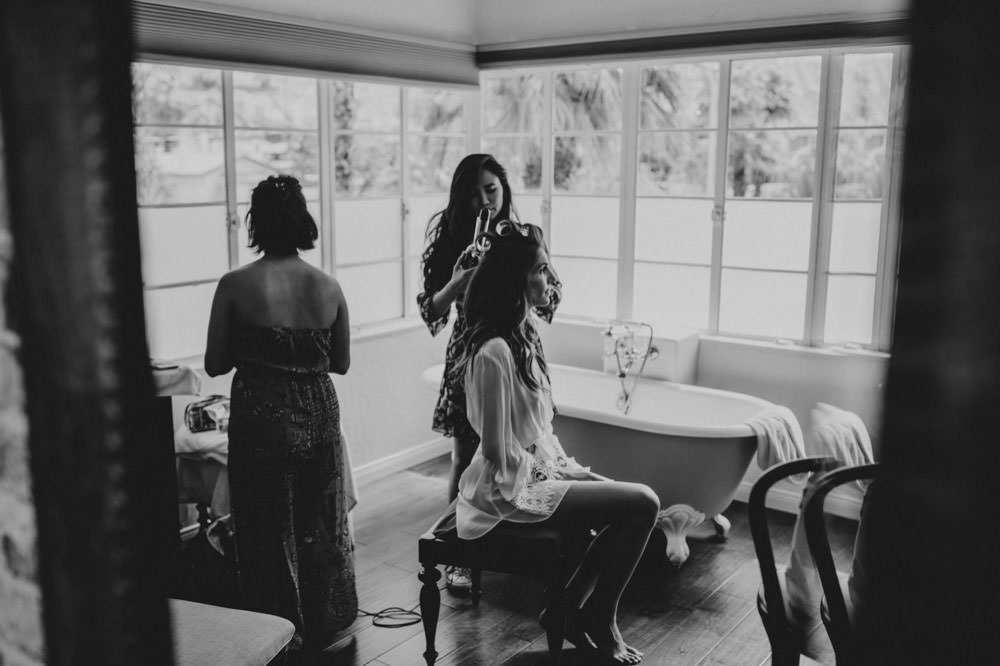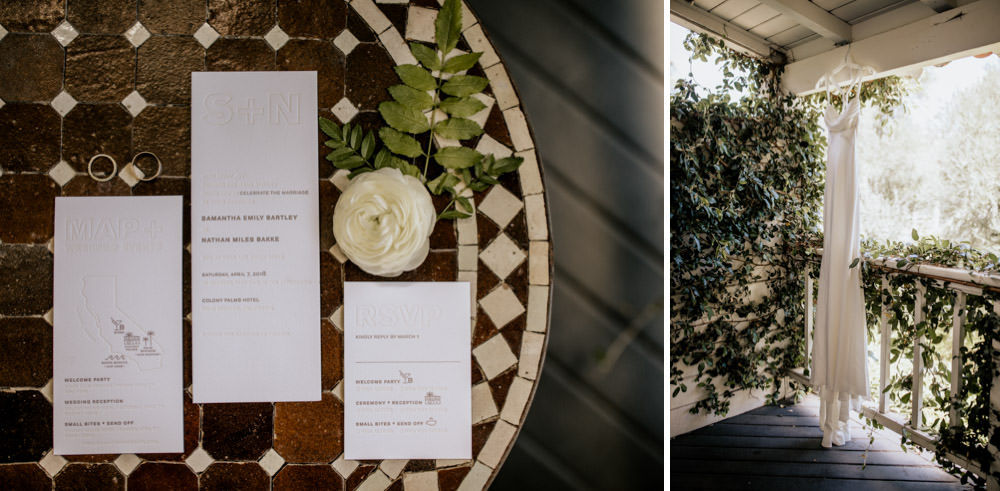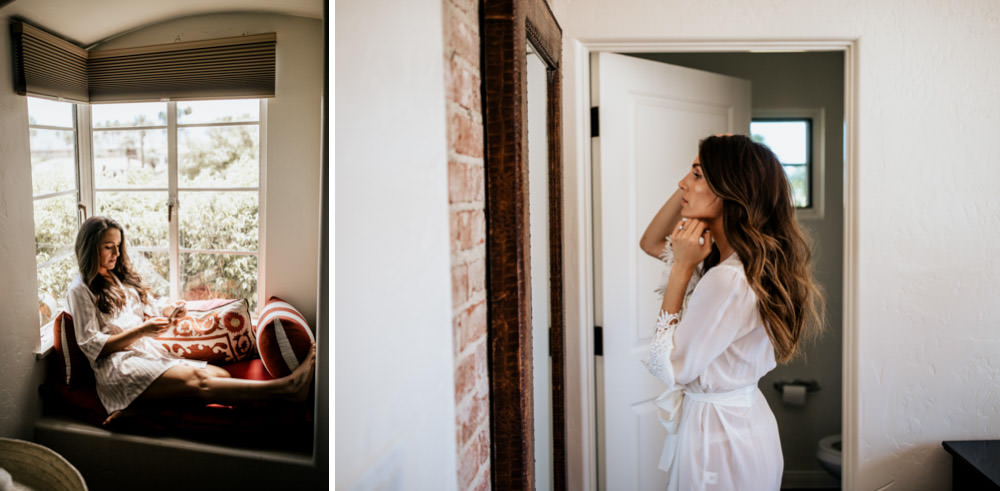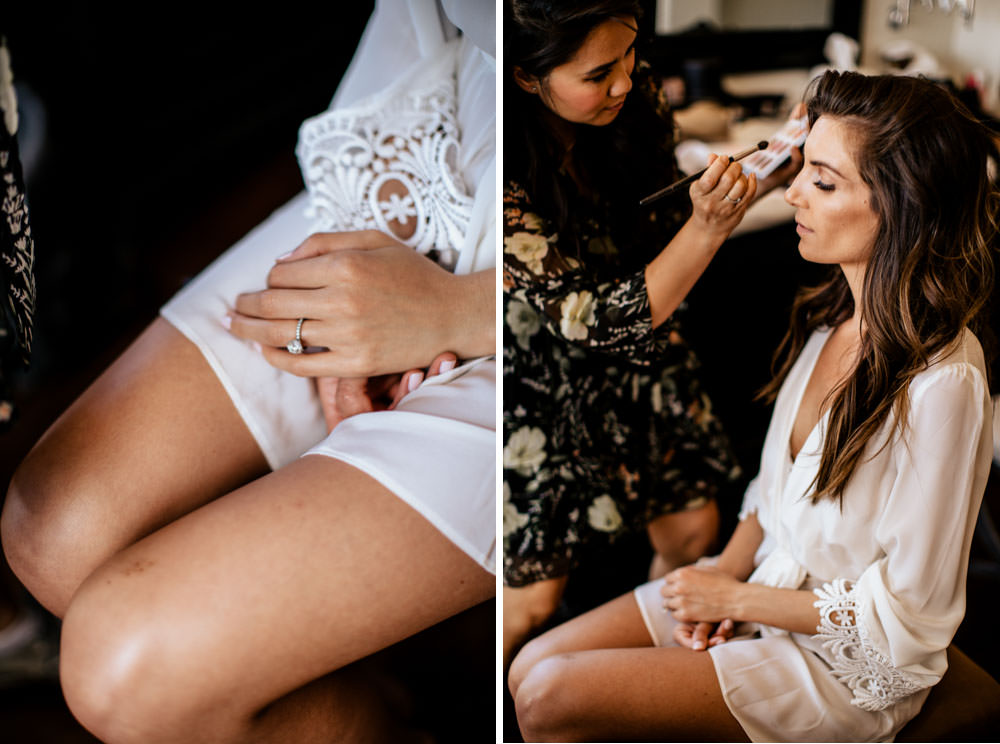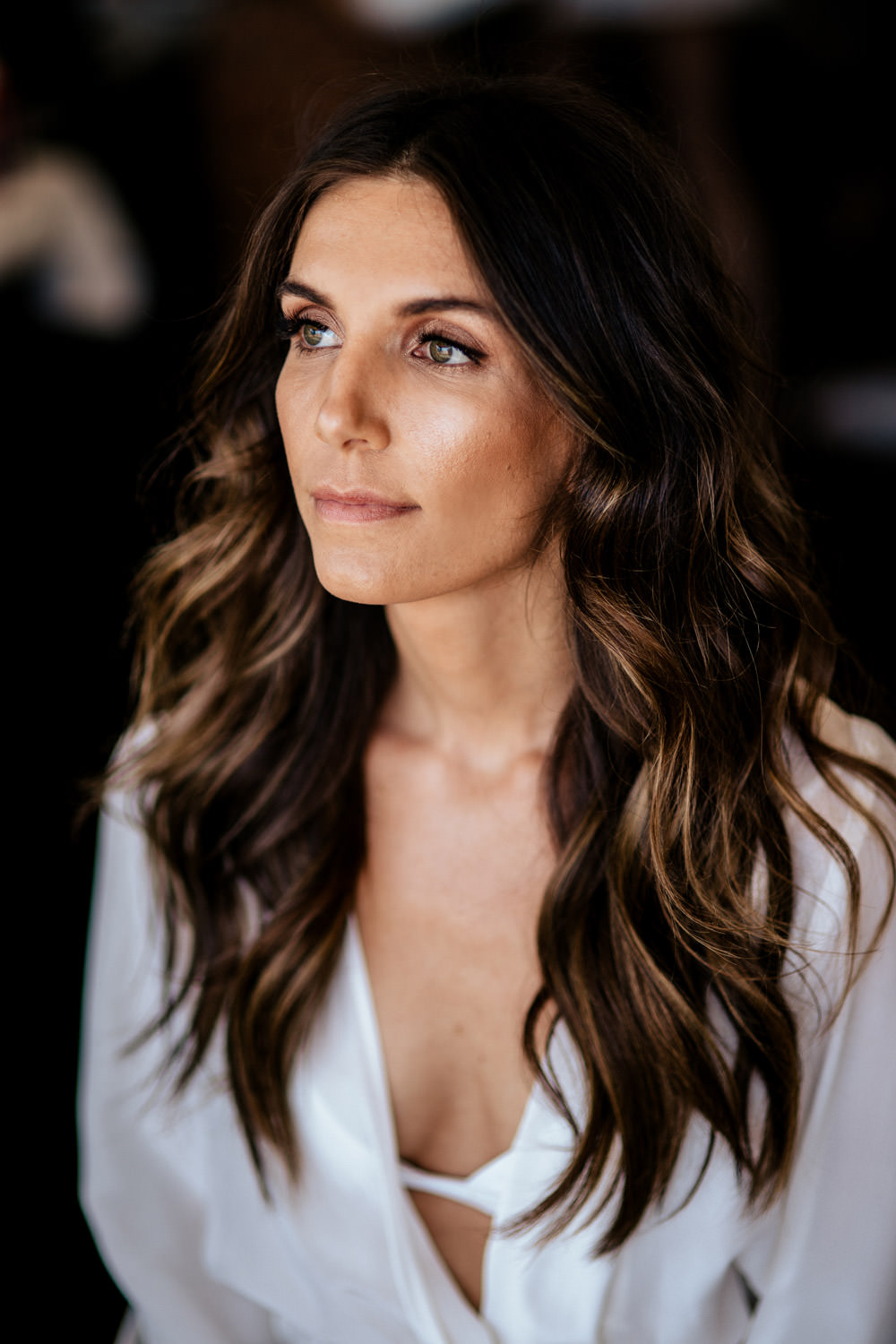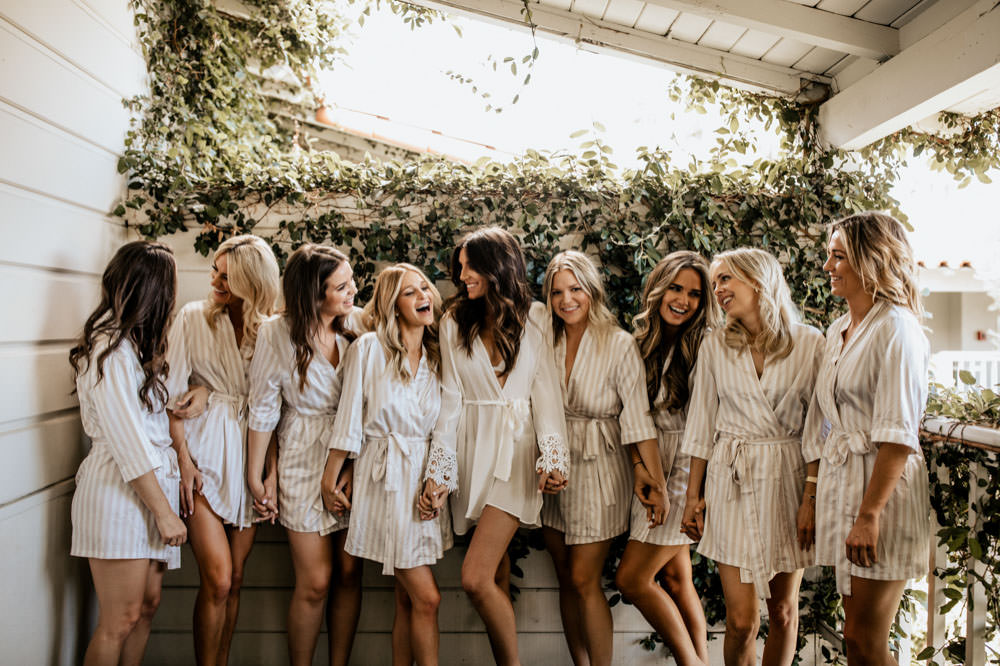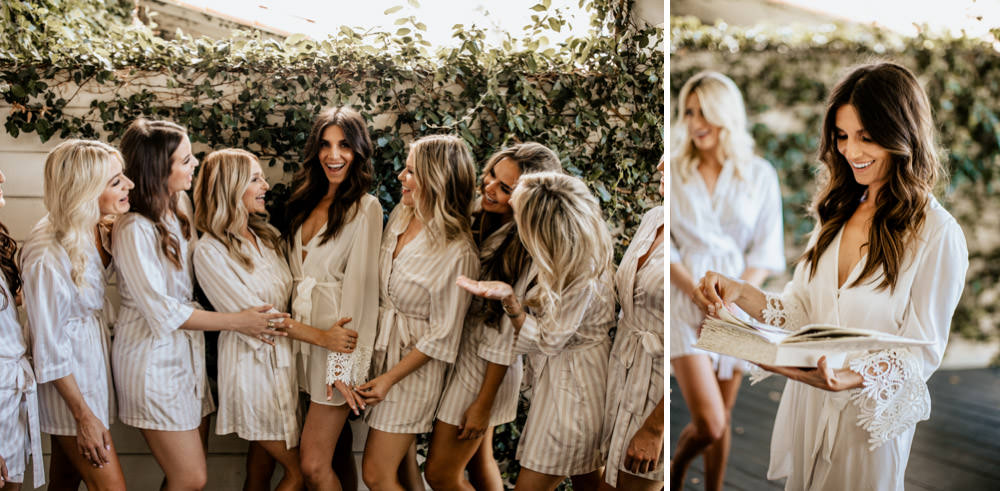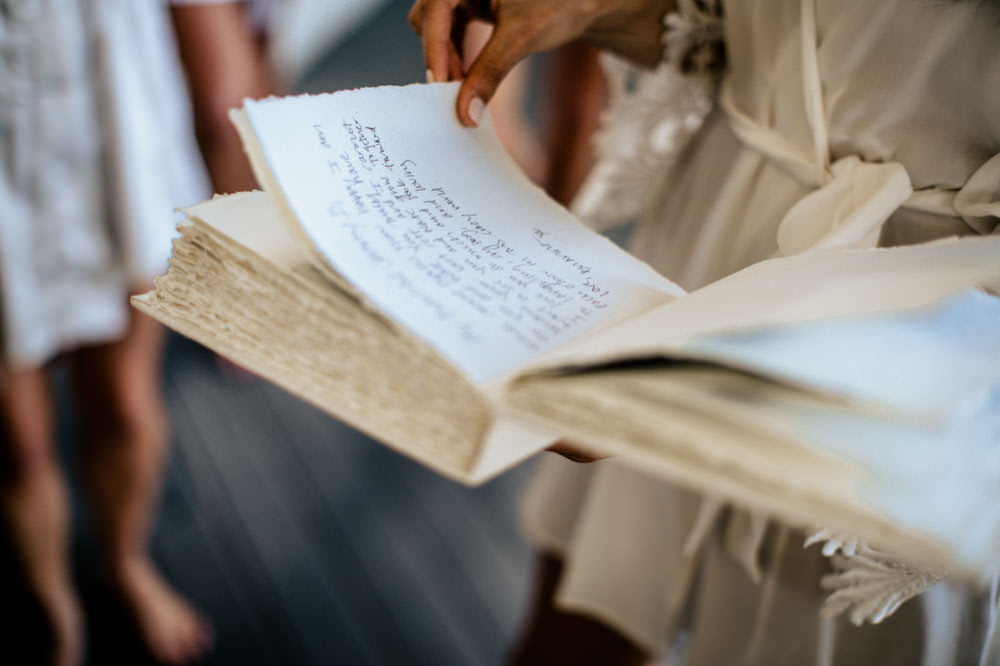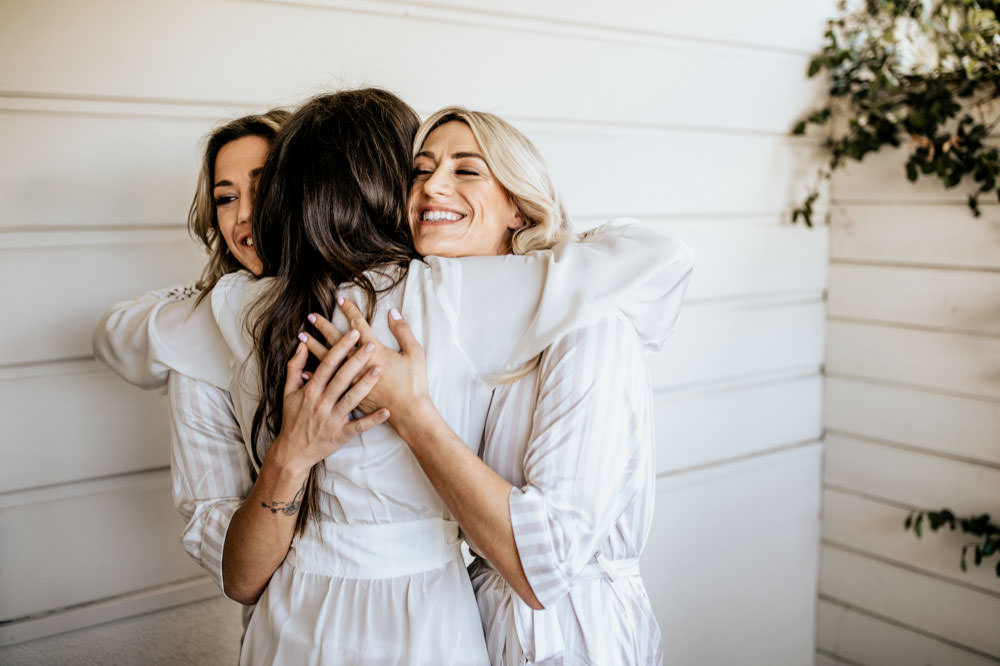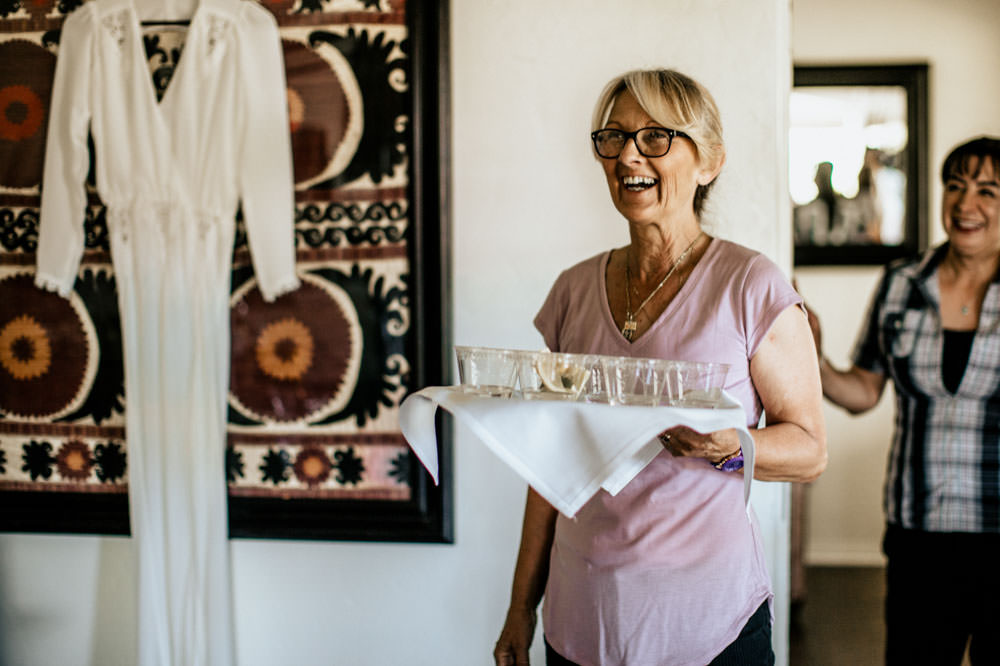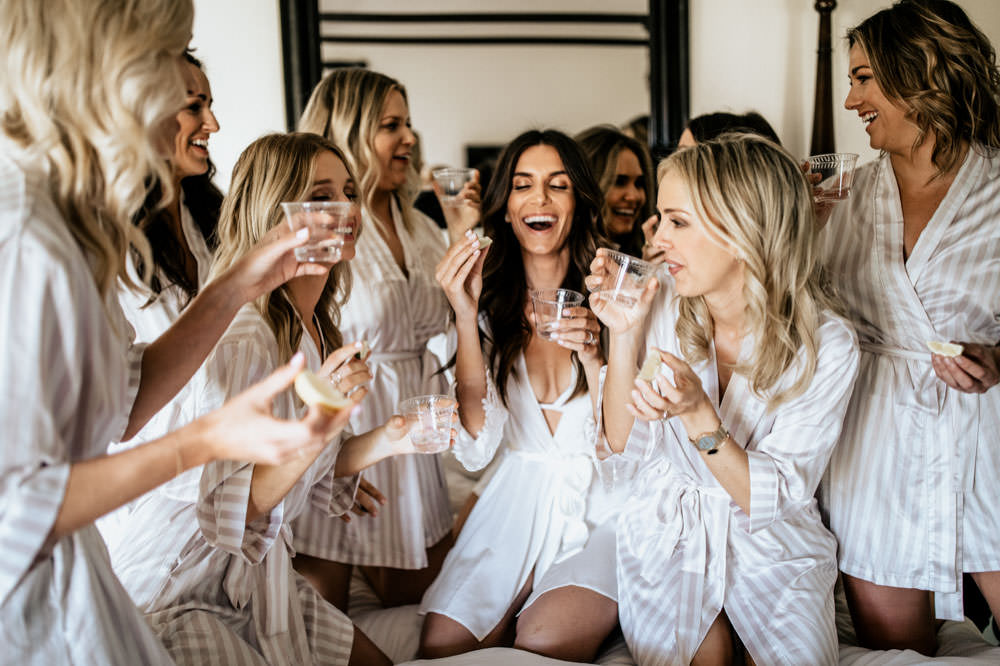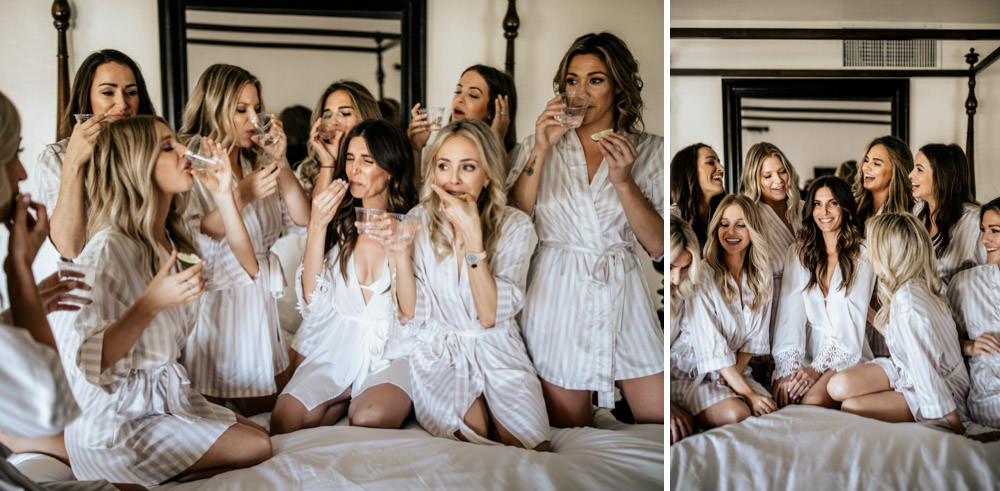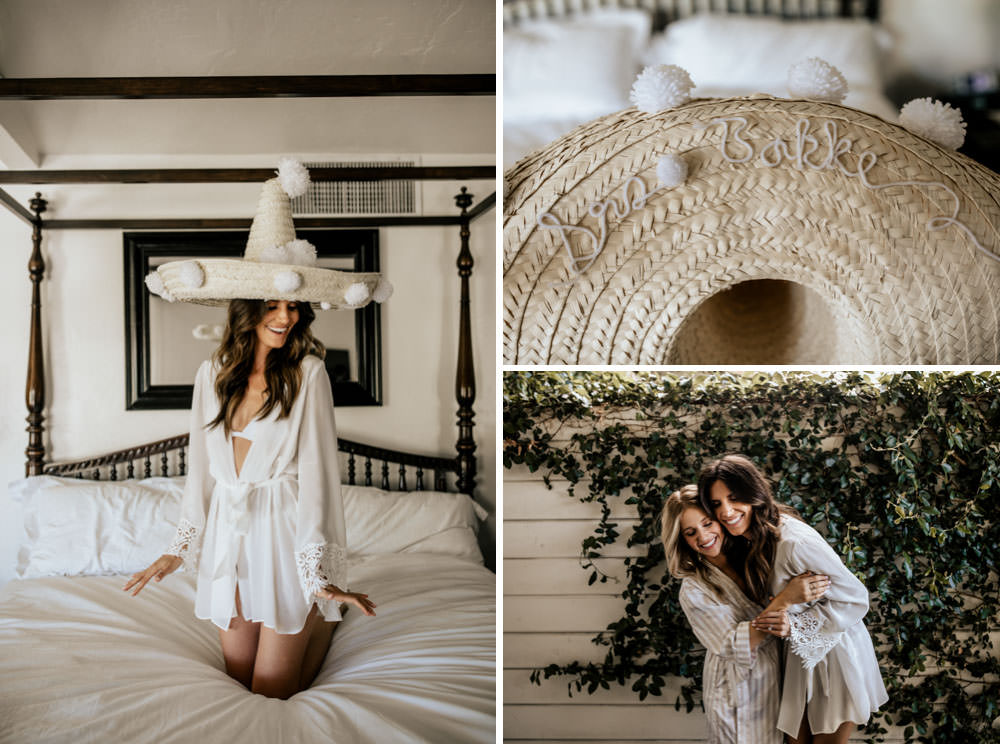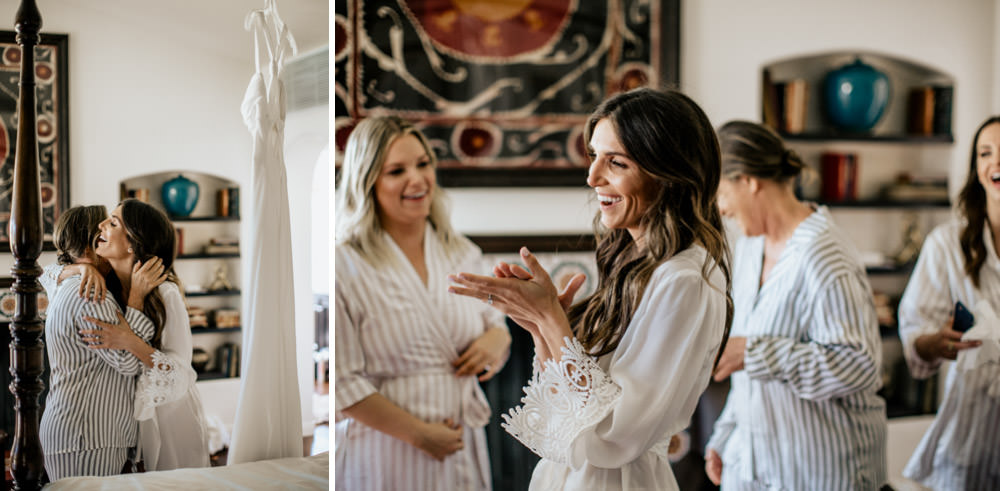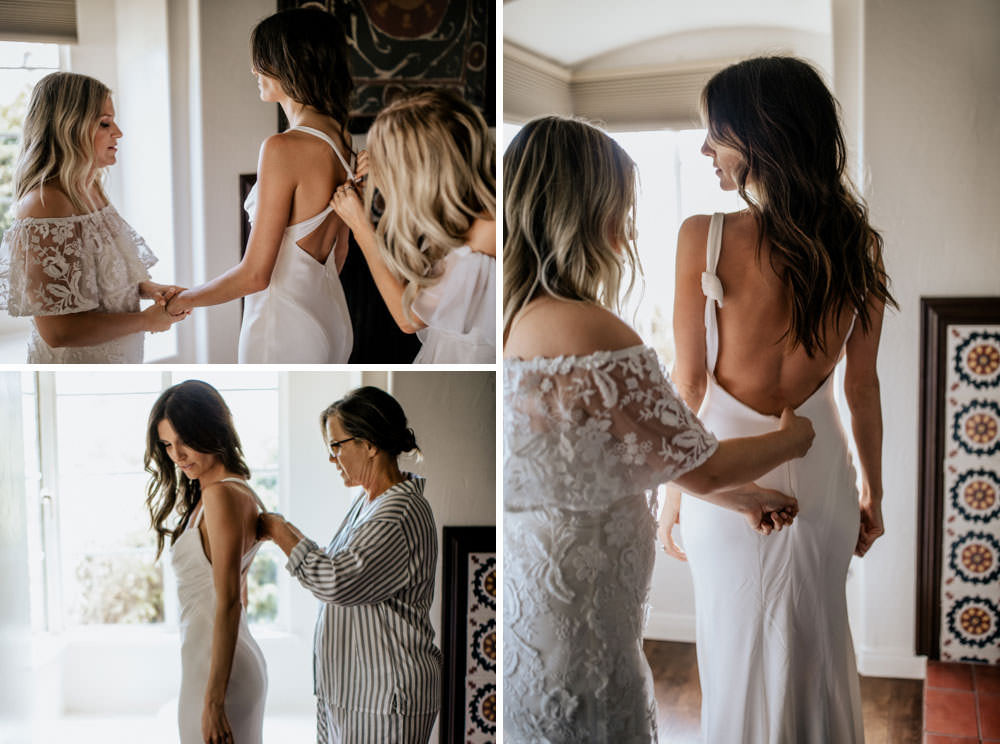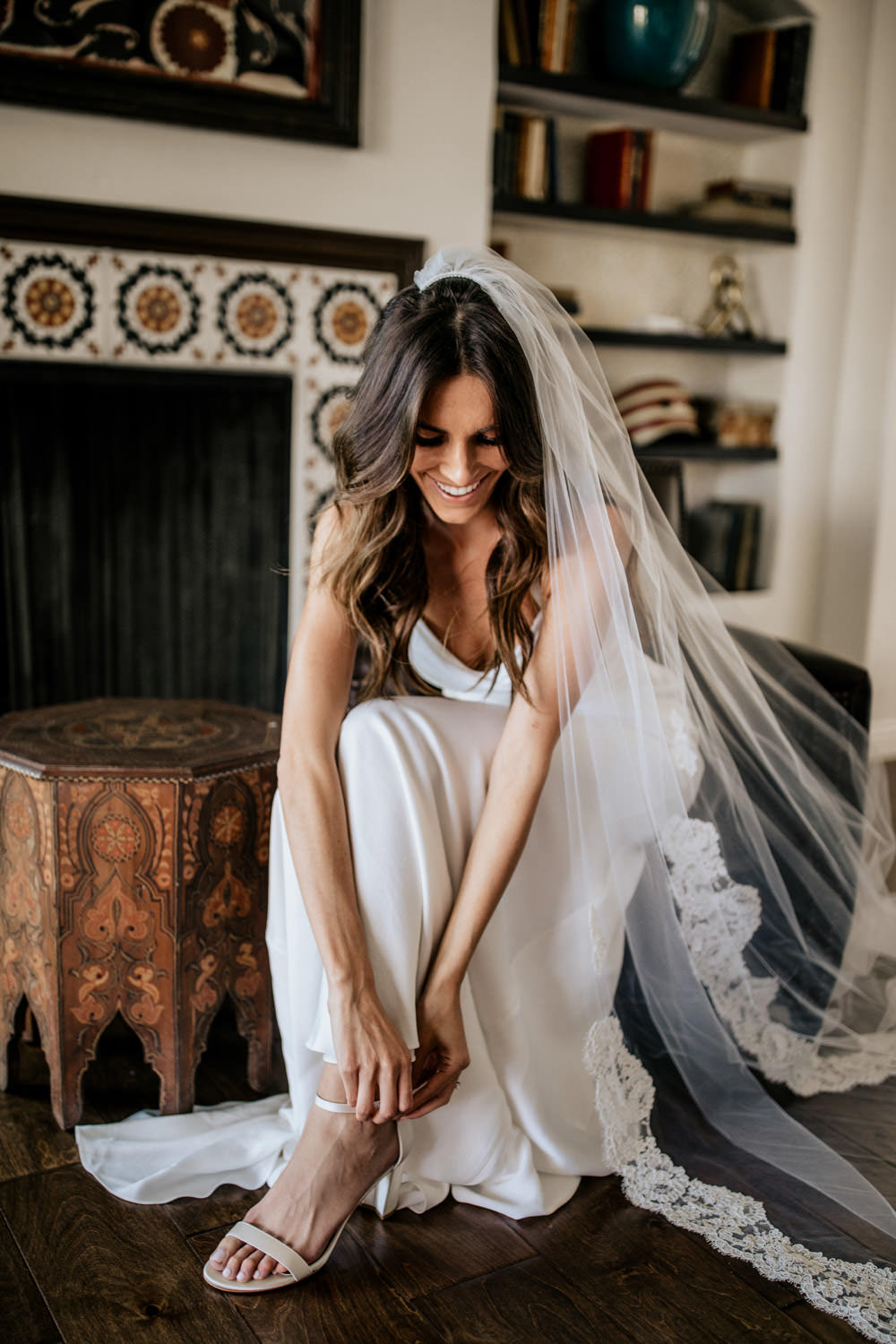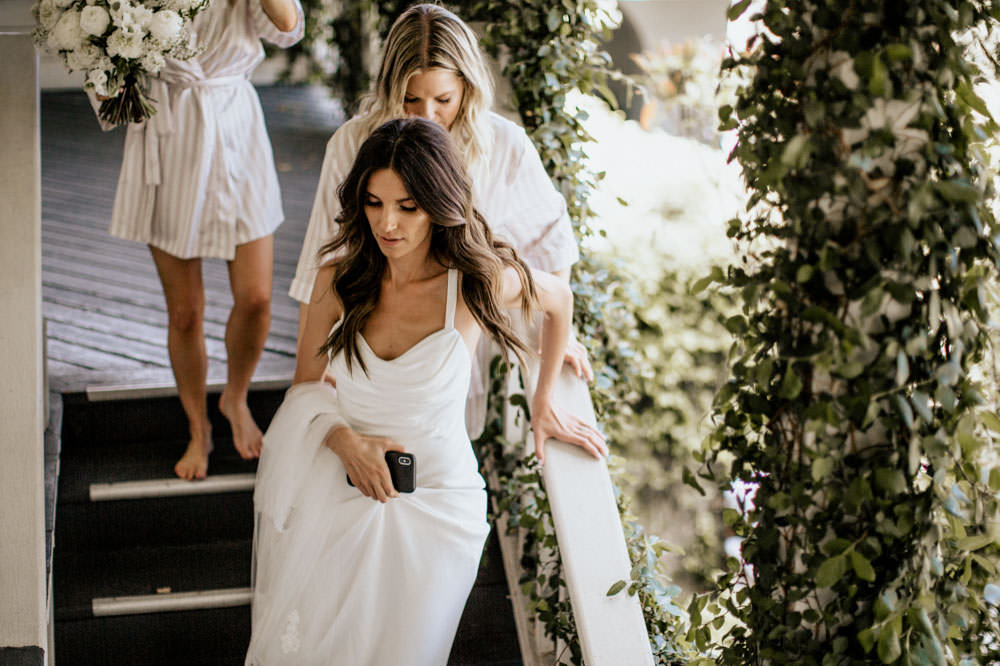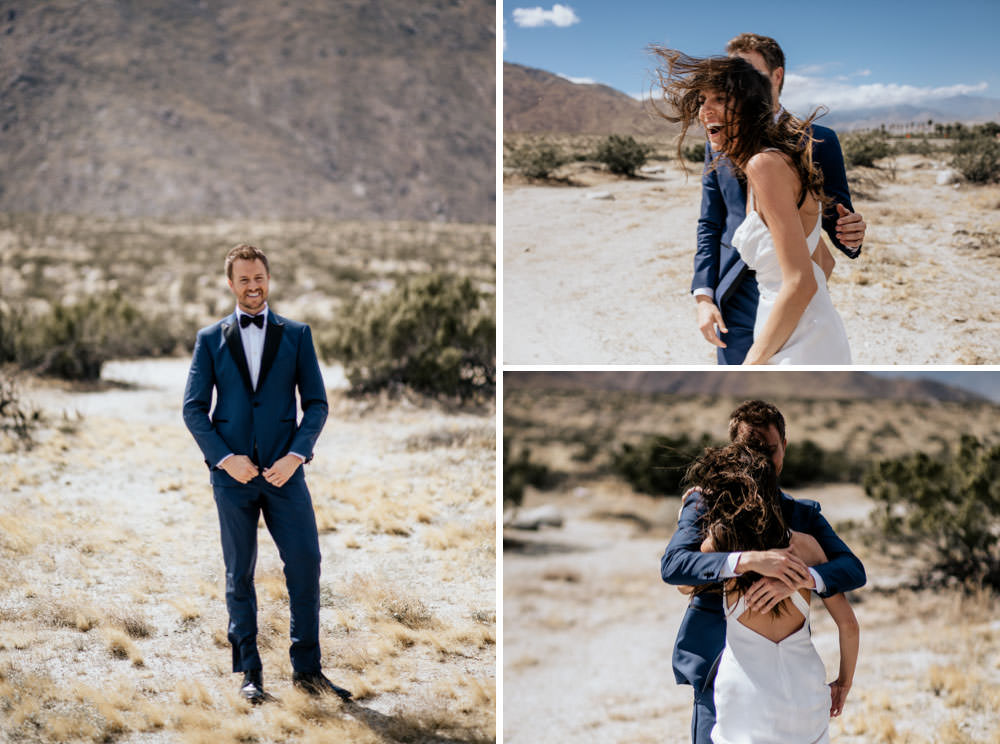 The windiest First Look! You guys rocked it and we're so proud of you!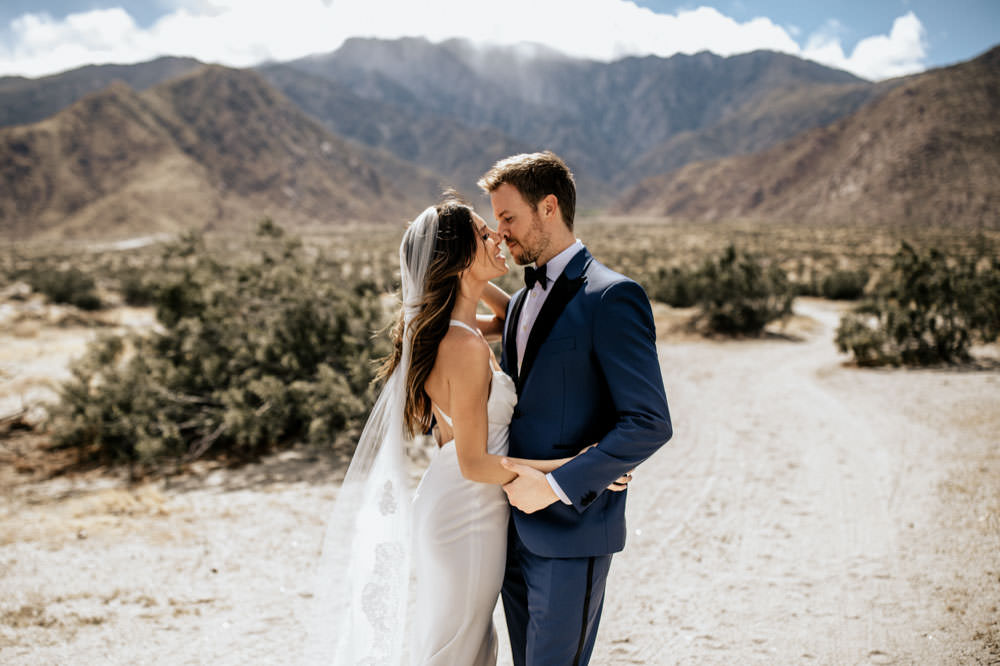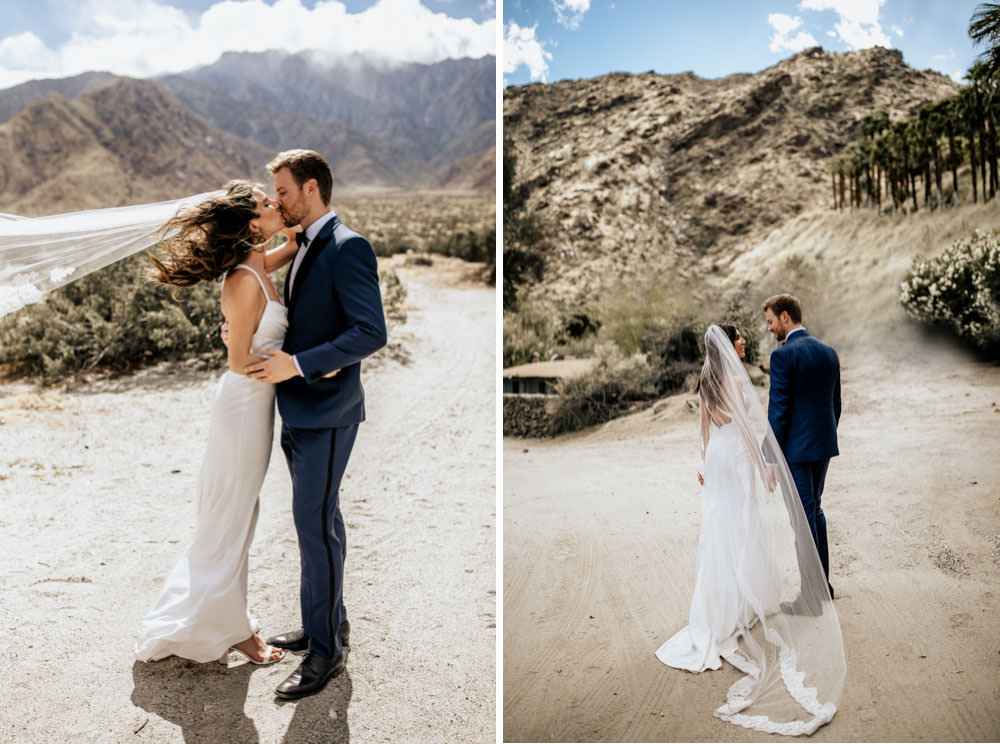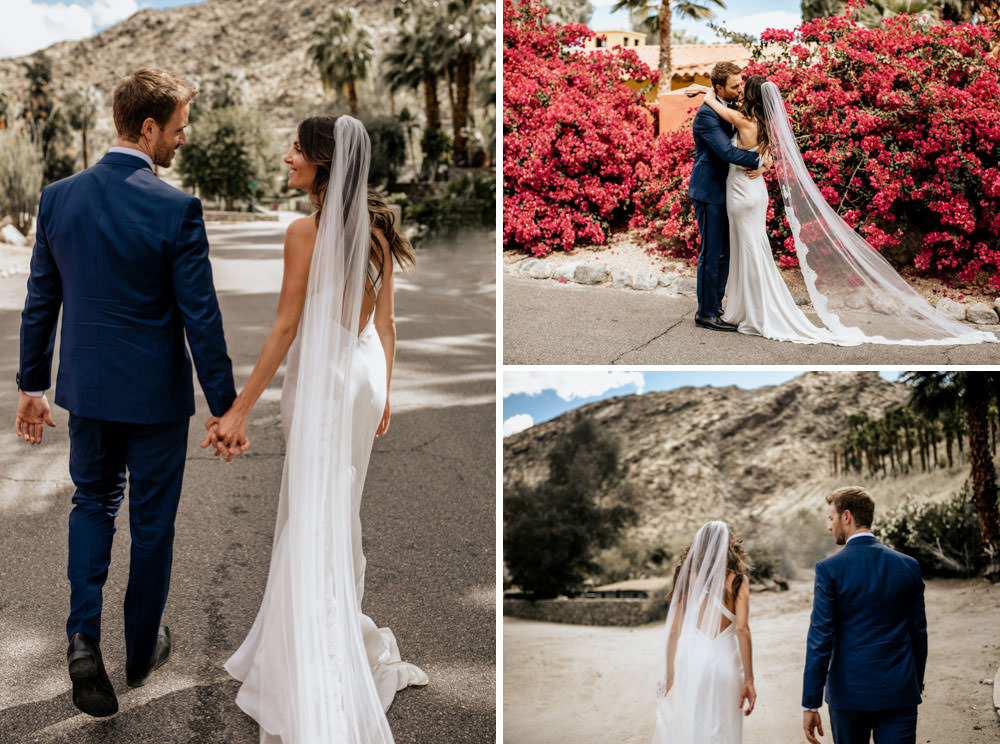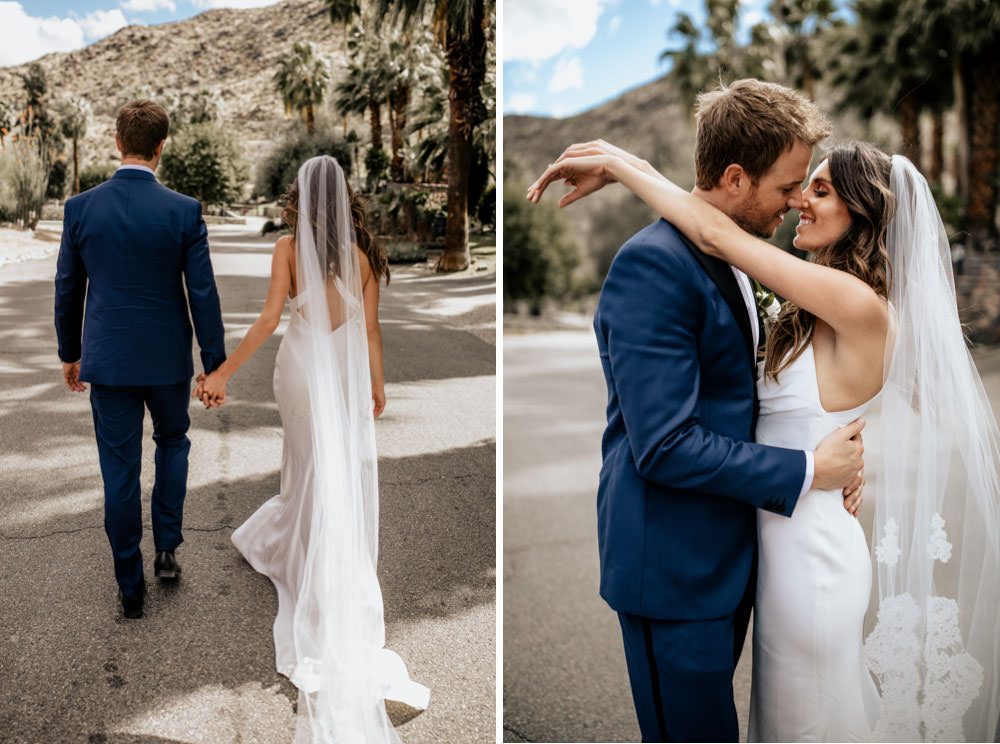 After the first look we took all the Bridal party pics in the streets of Palm Springs! That's when the party started and we knew these guys do party hard!!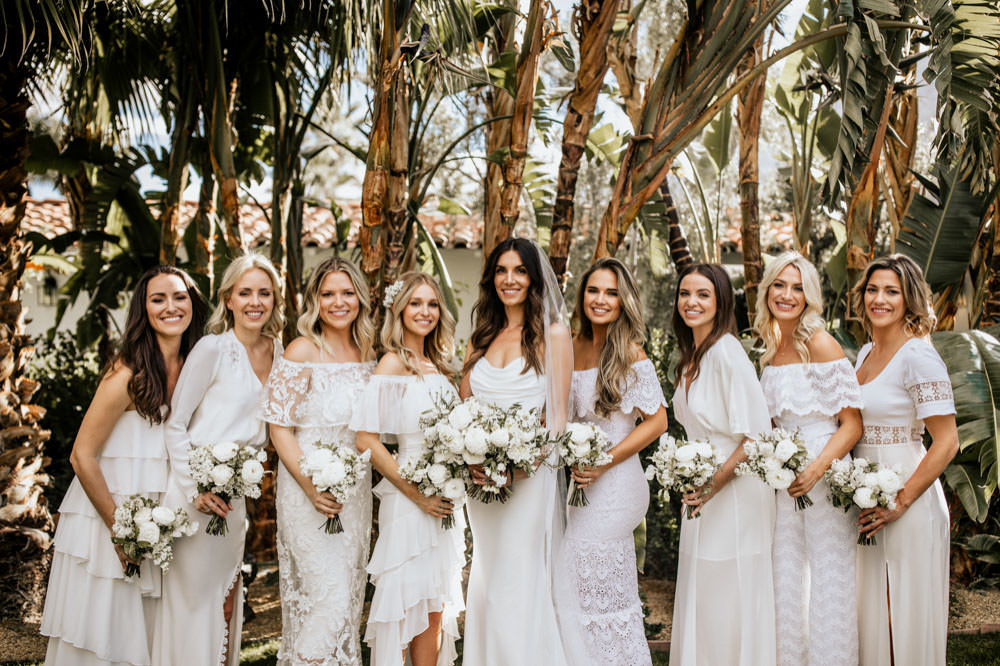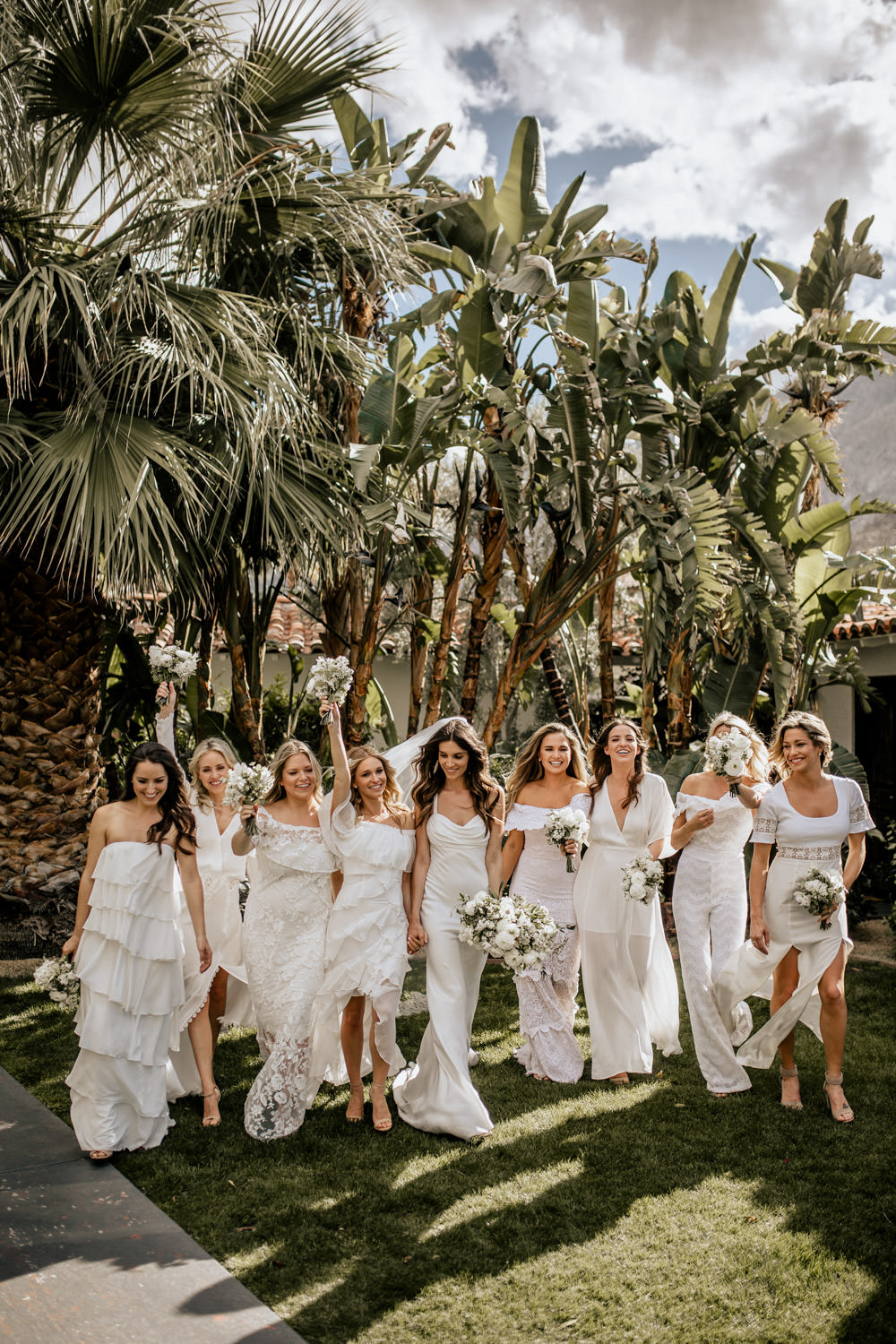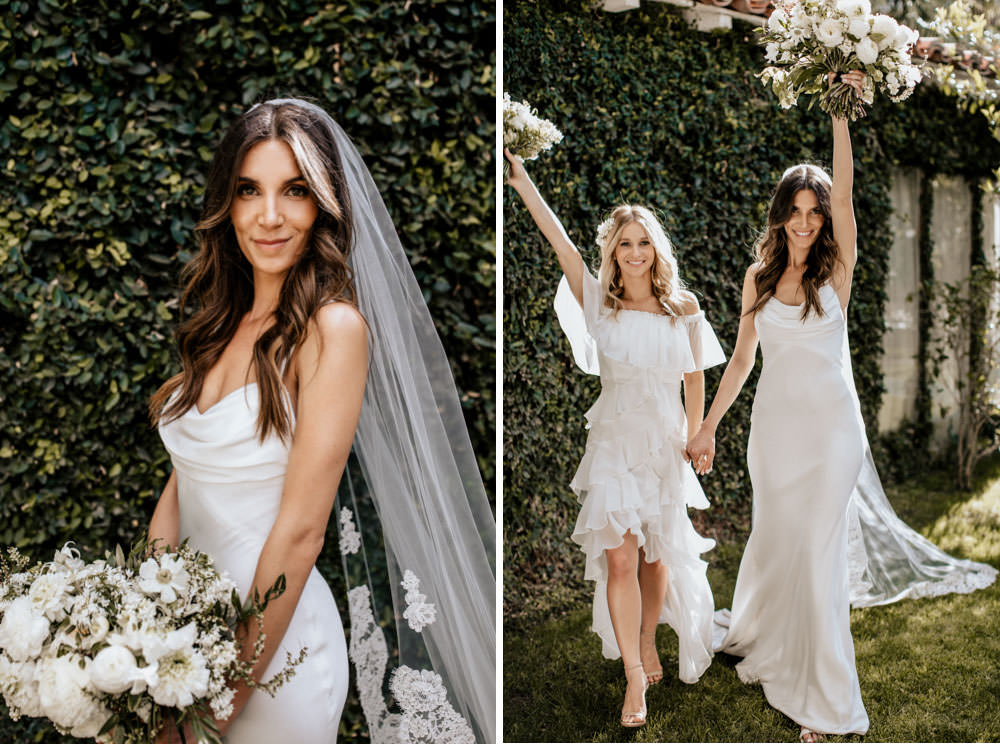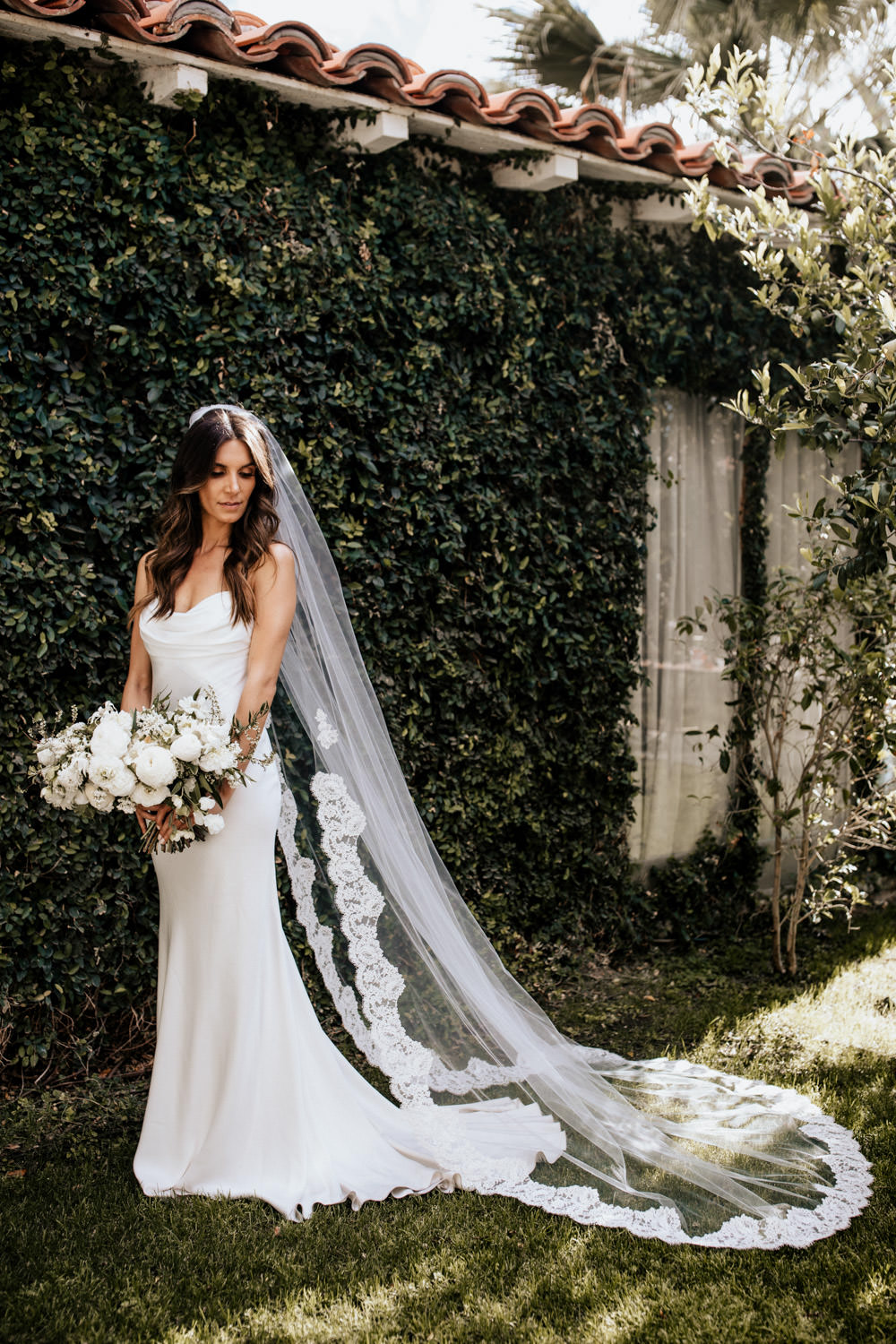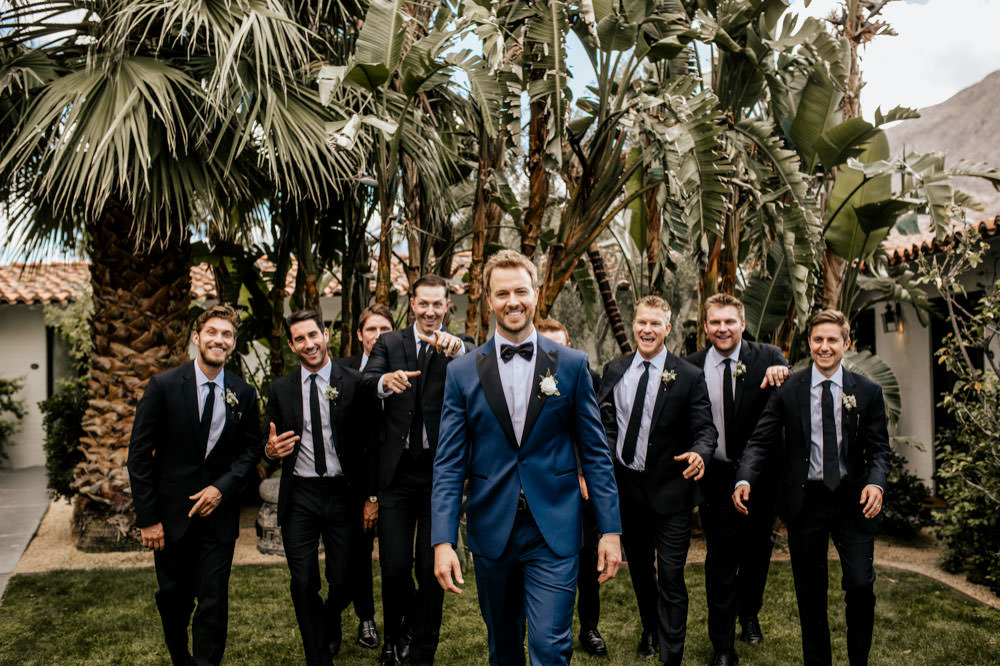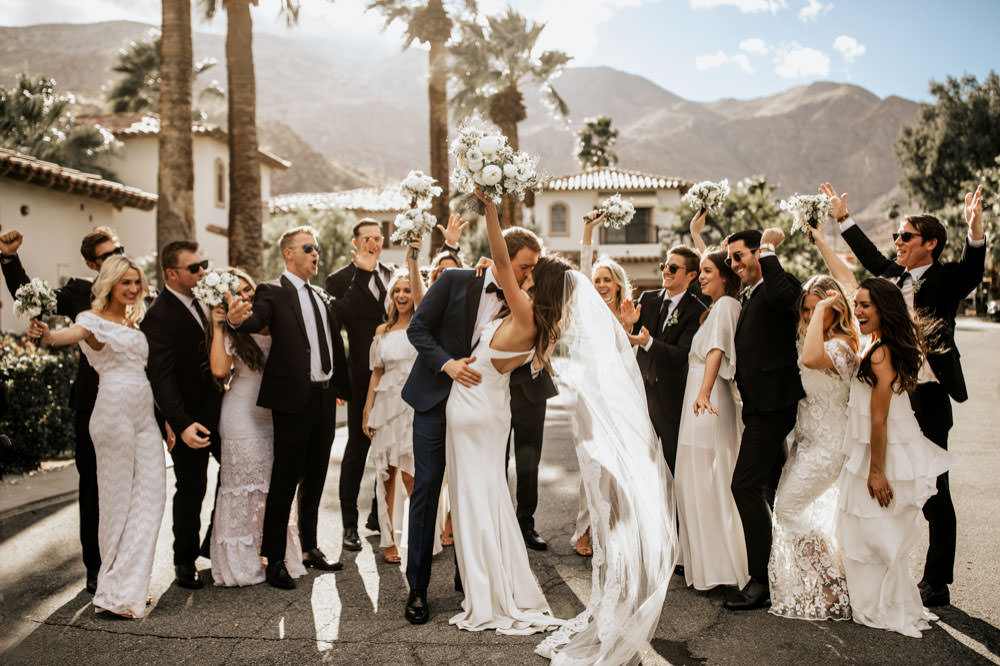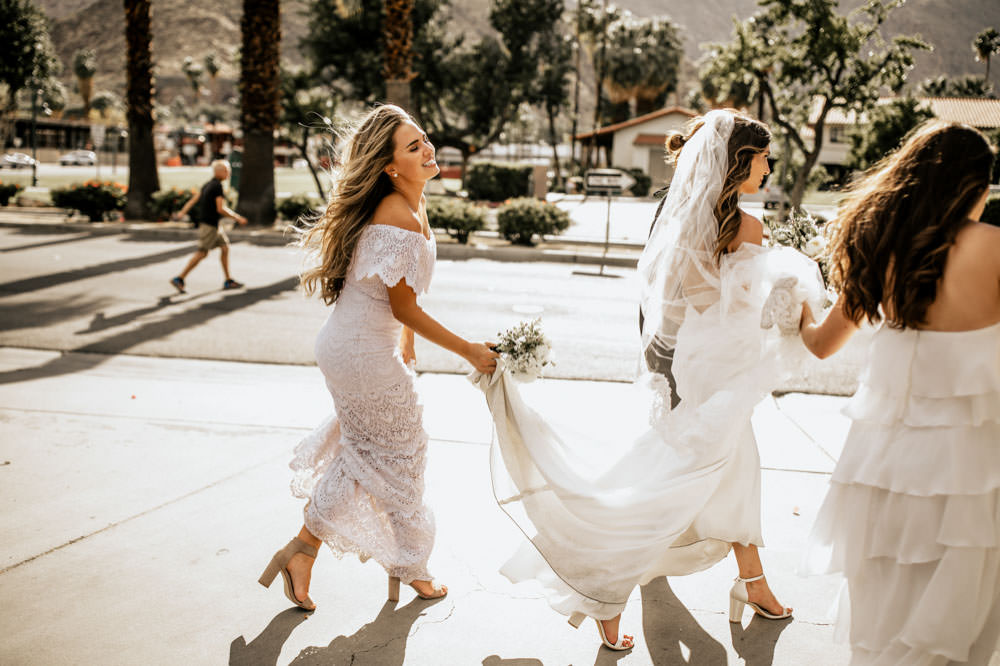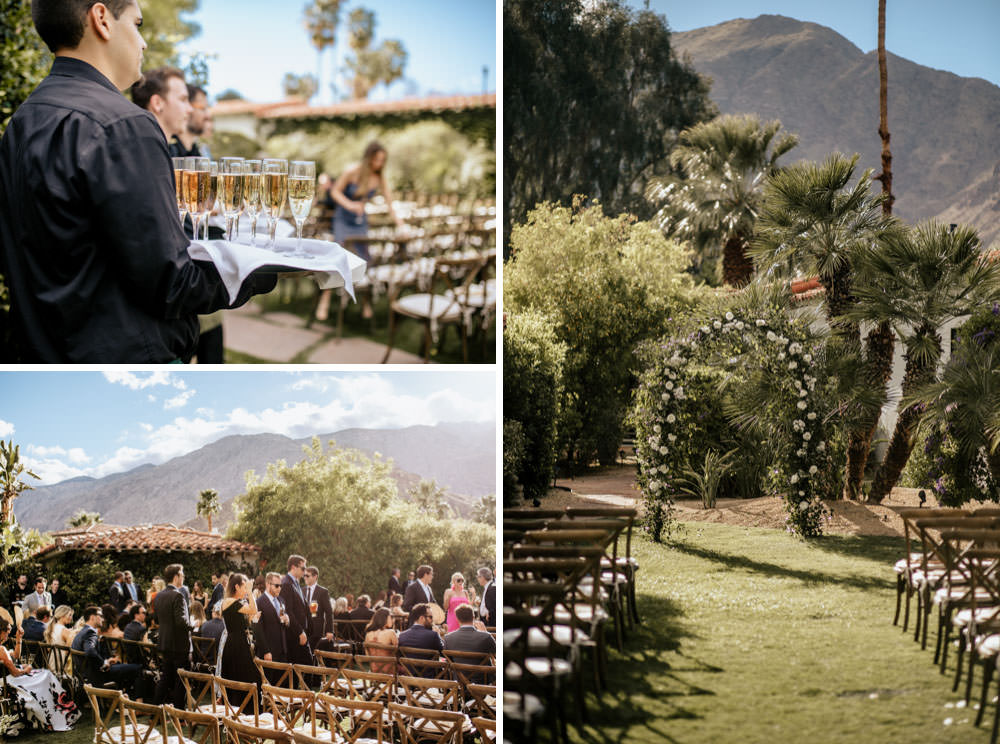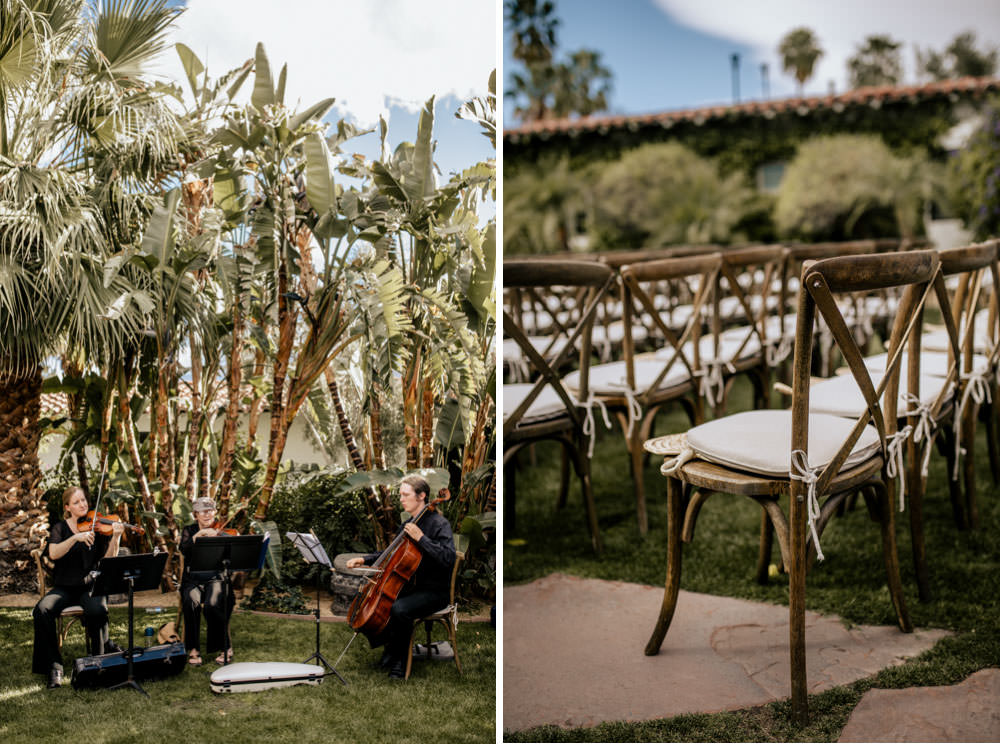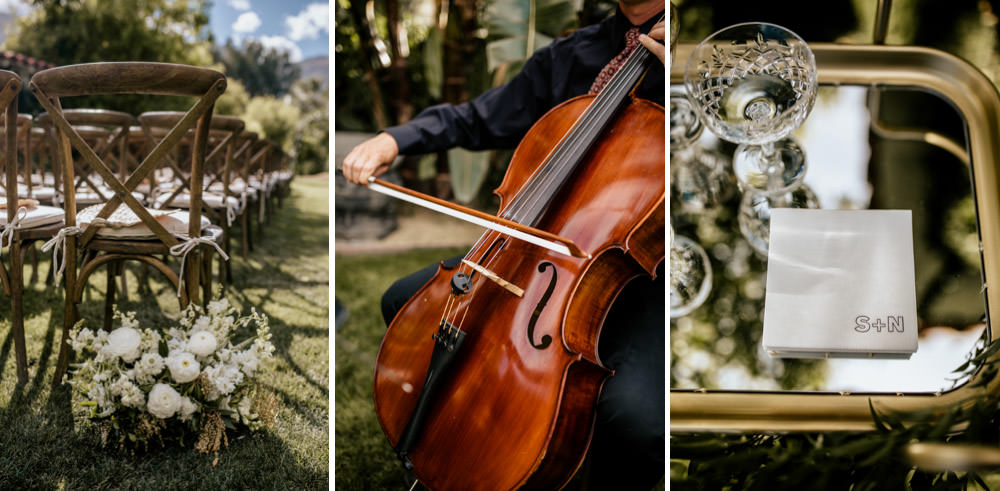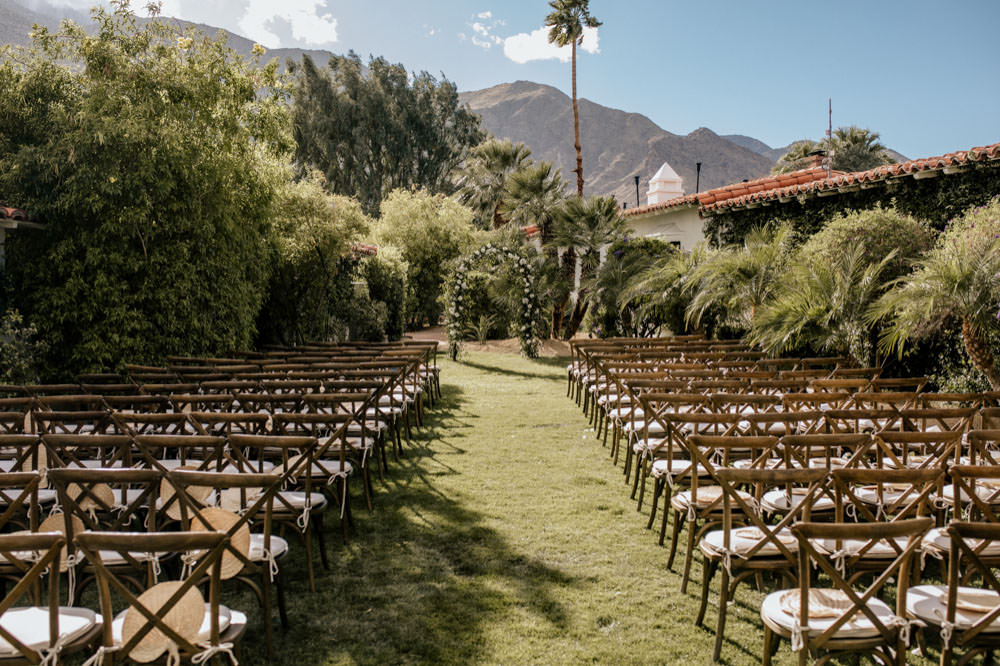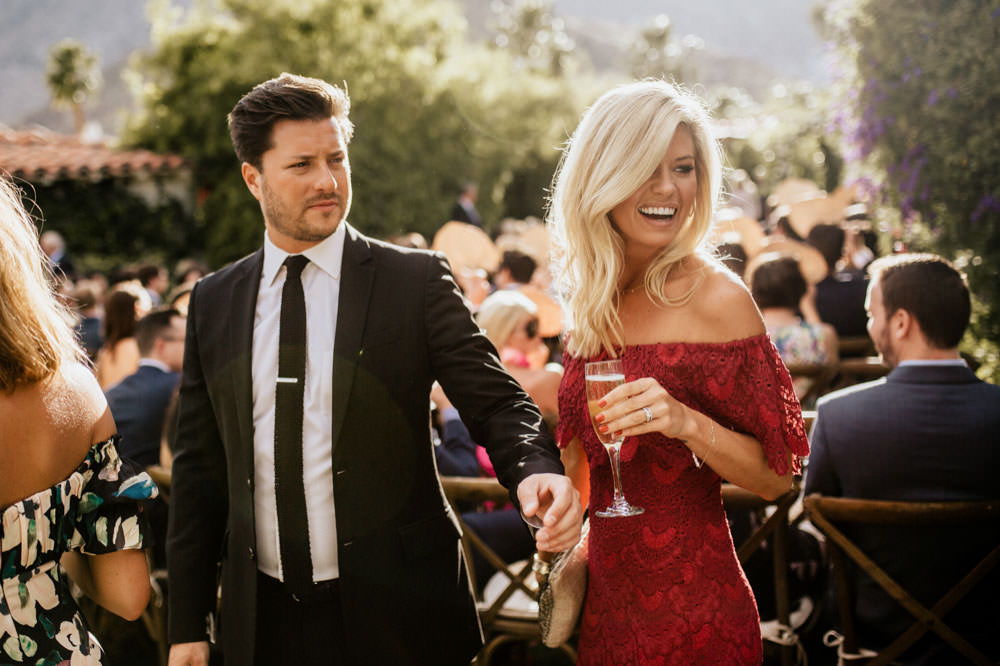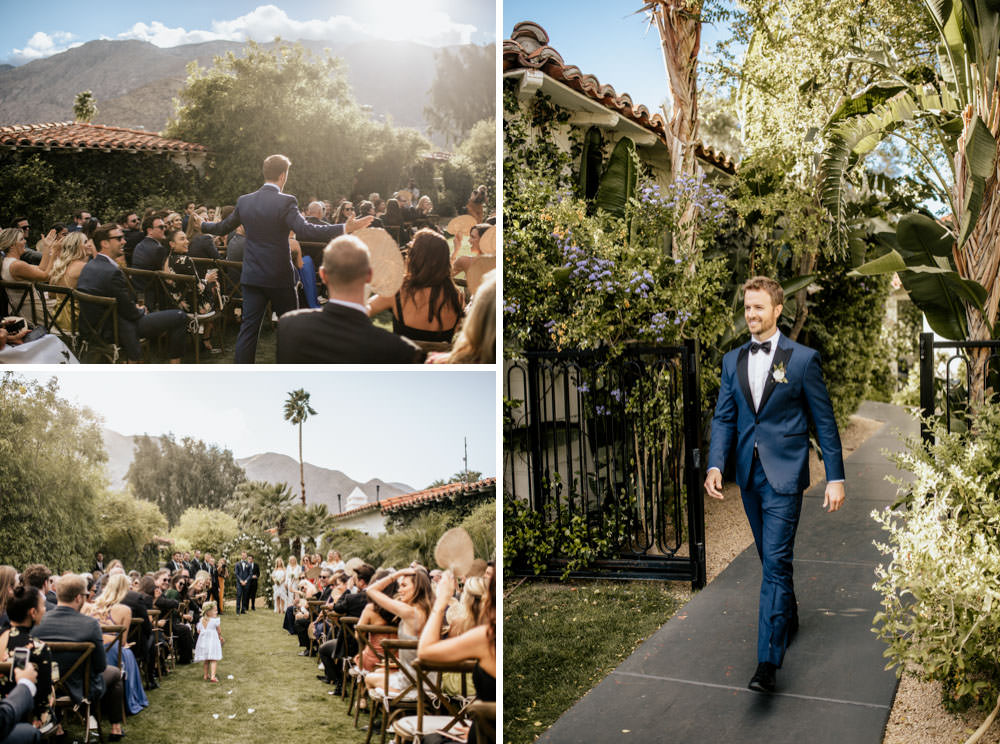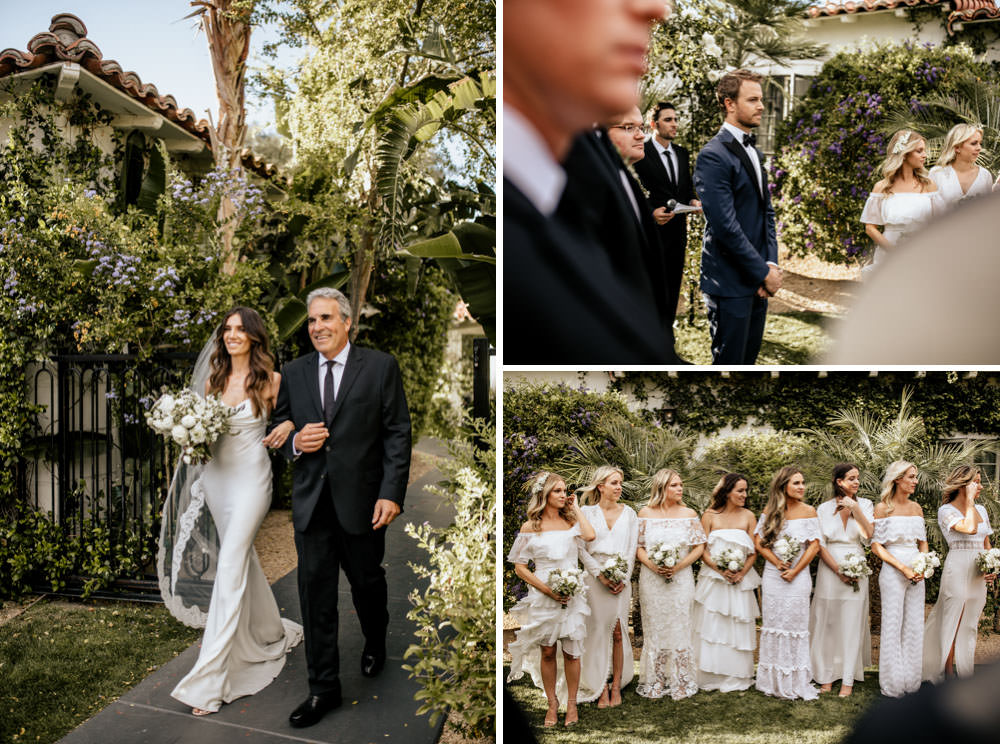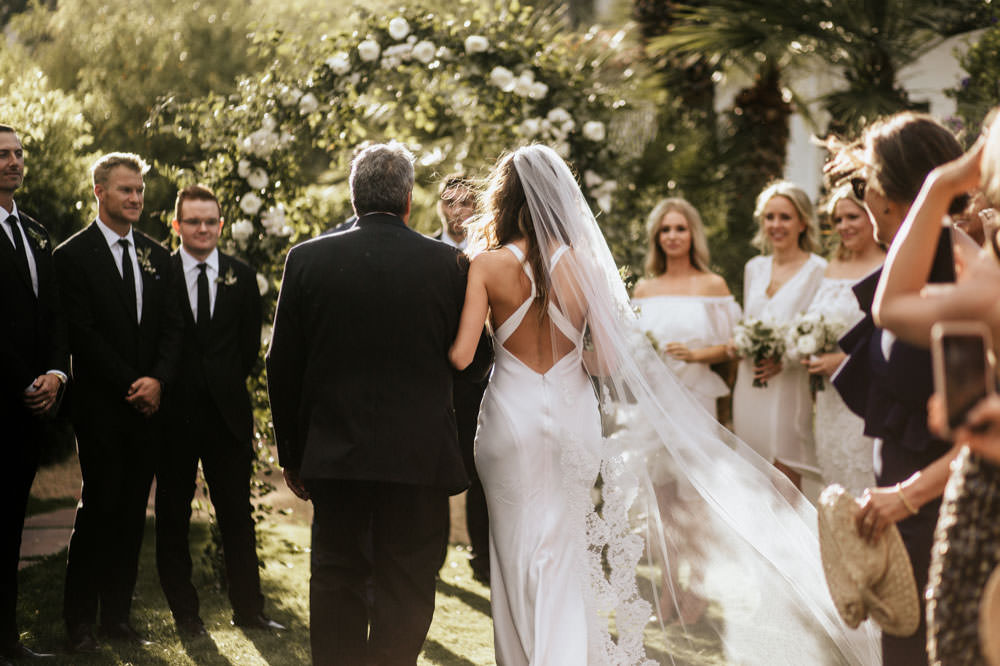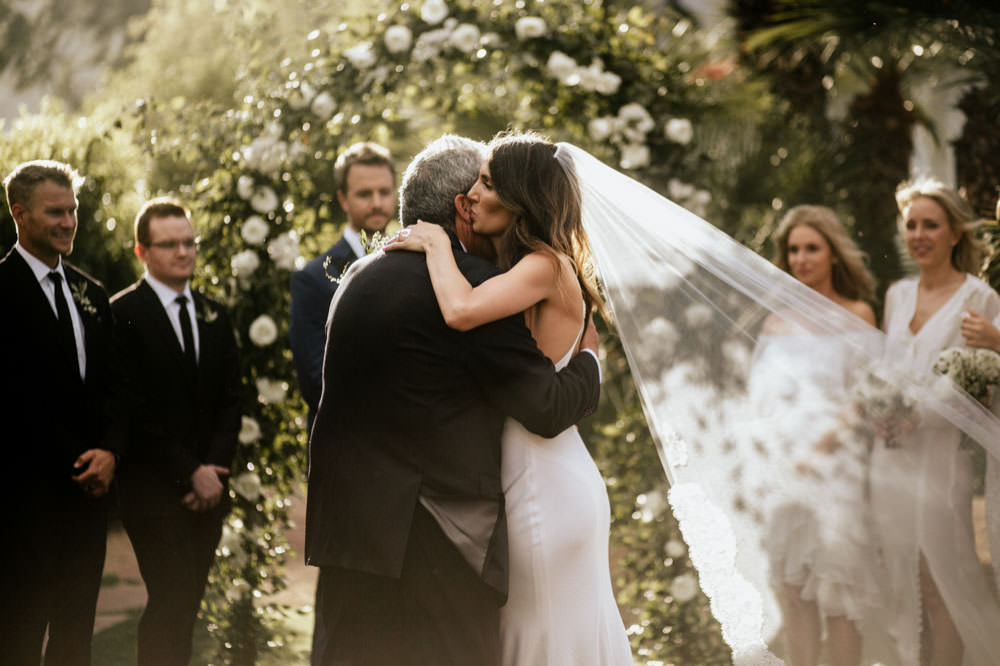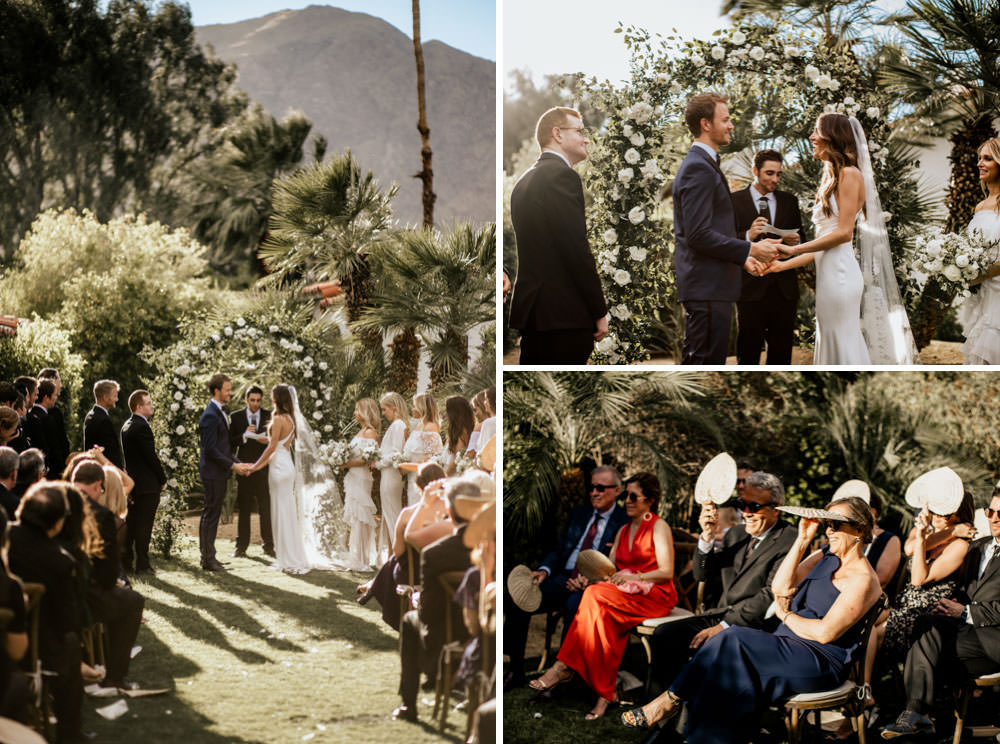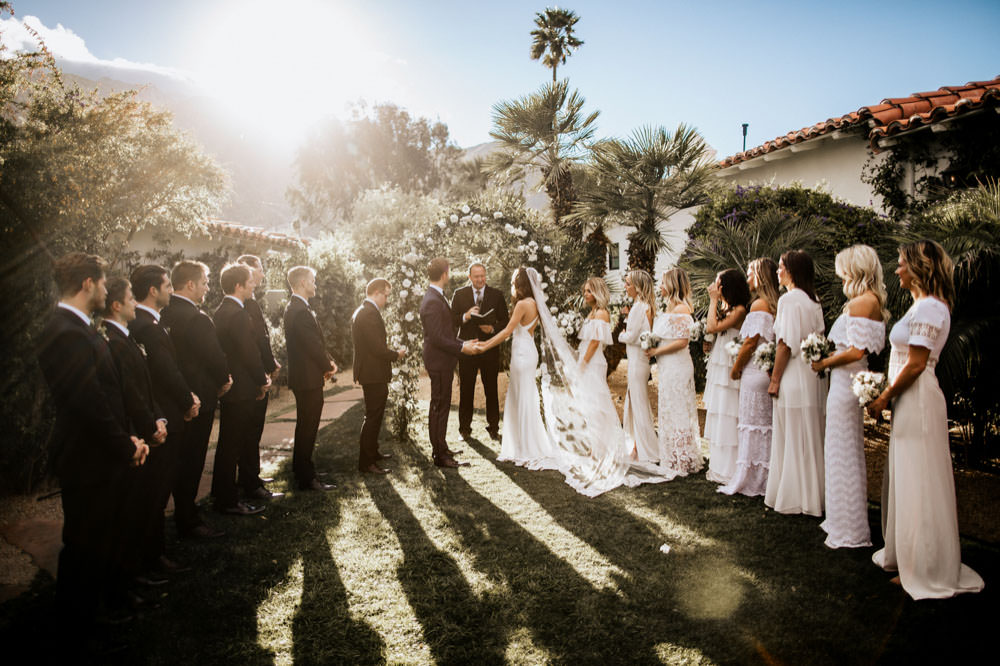 The ceremony was at around 5ish, so the light was already nice! We love the pics from the ceremony a lot as it was so emotional and pretty!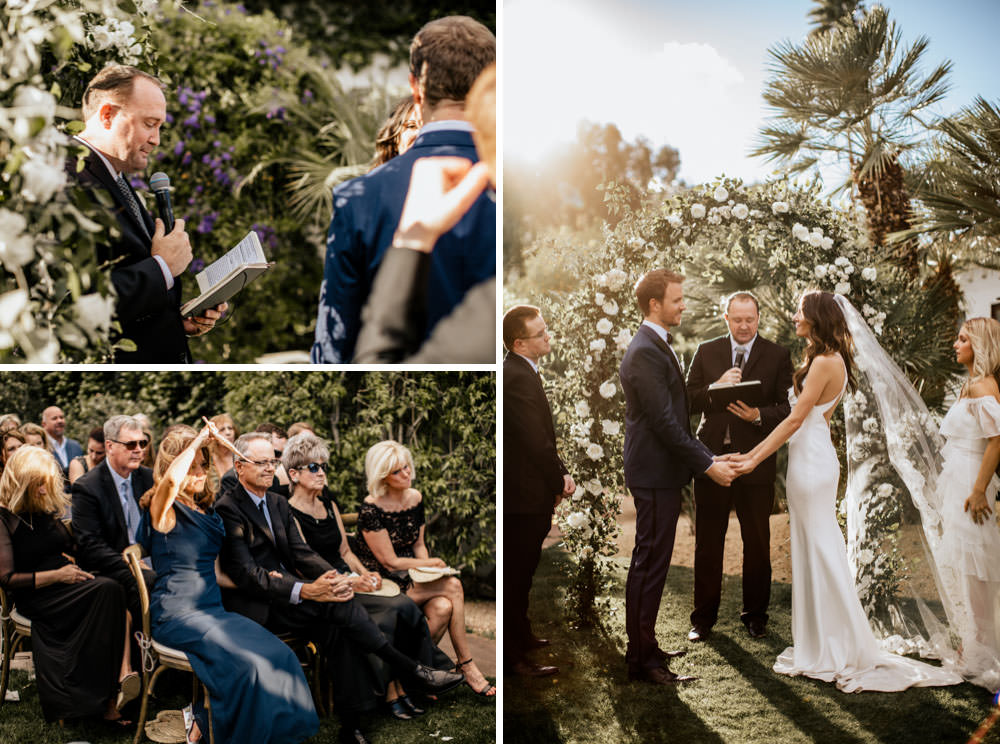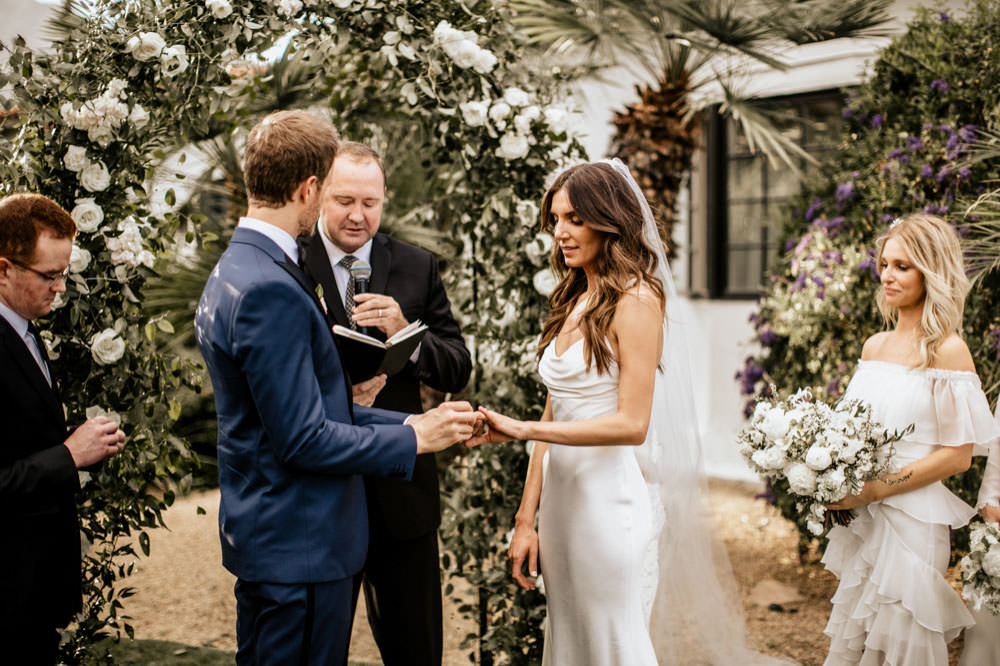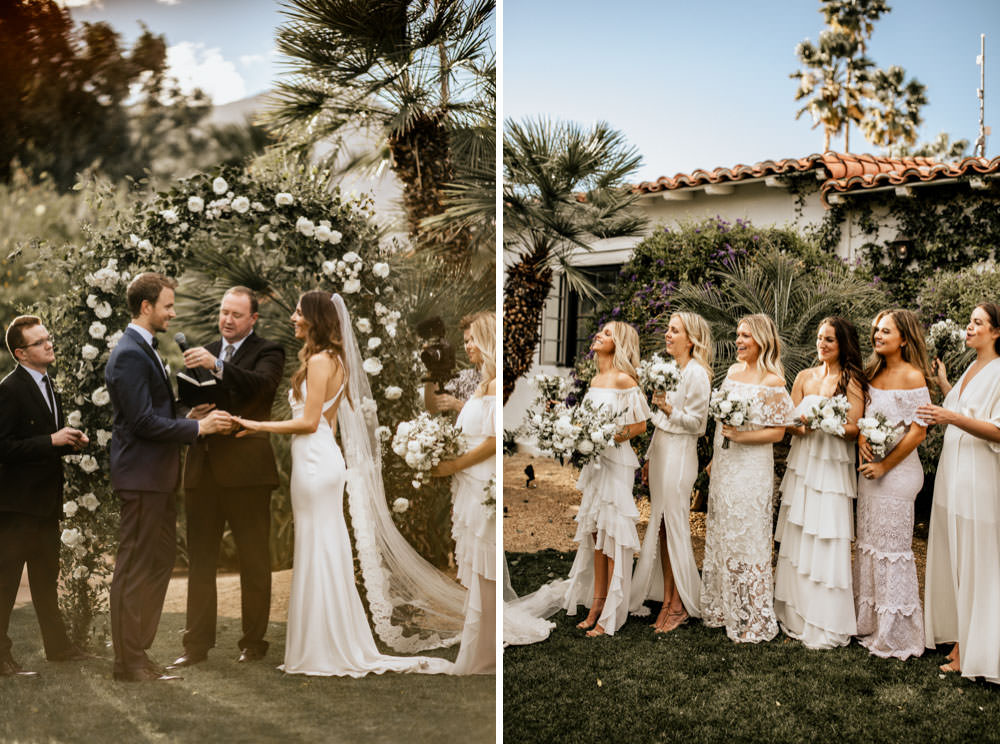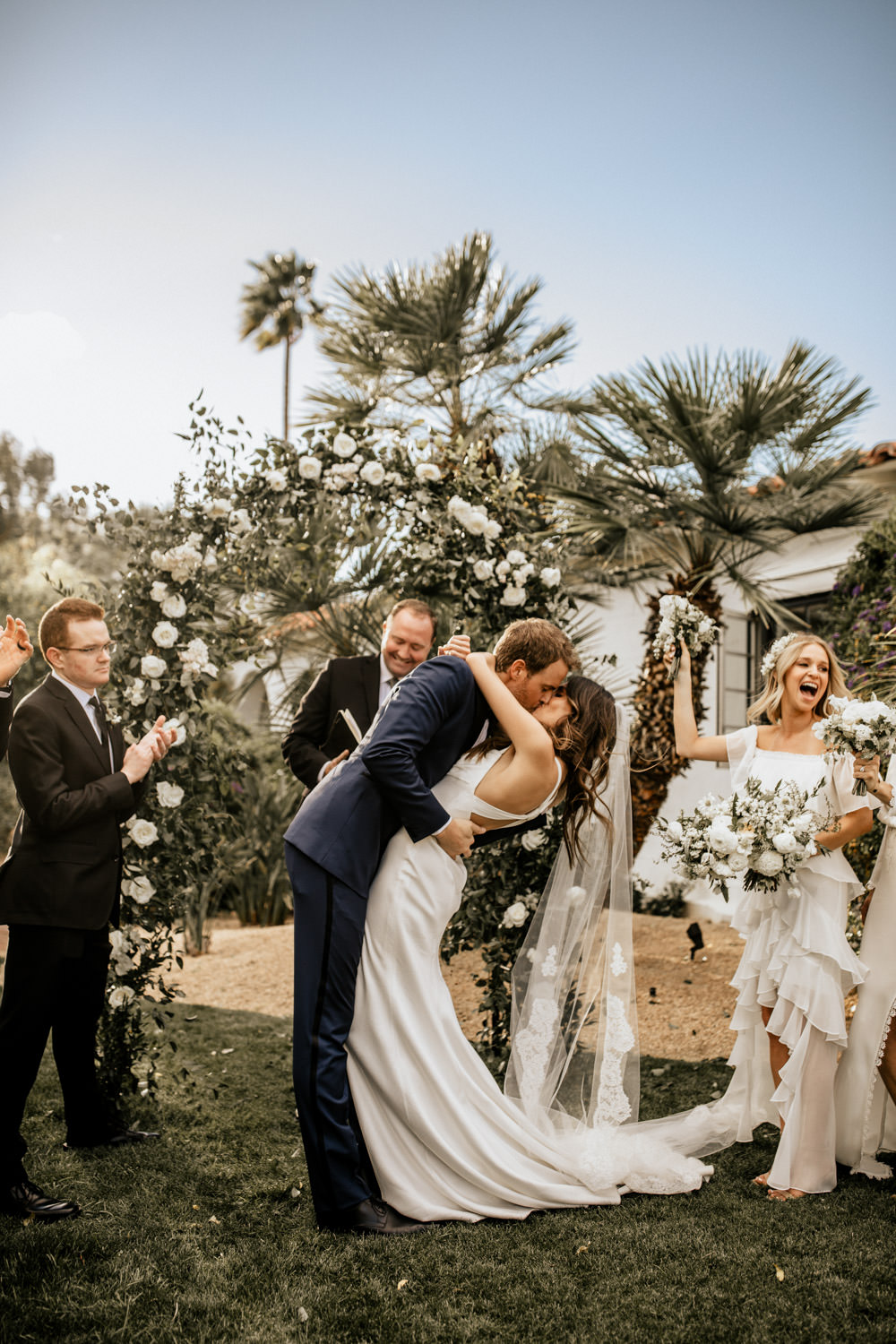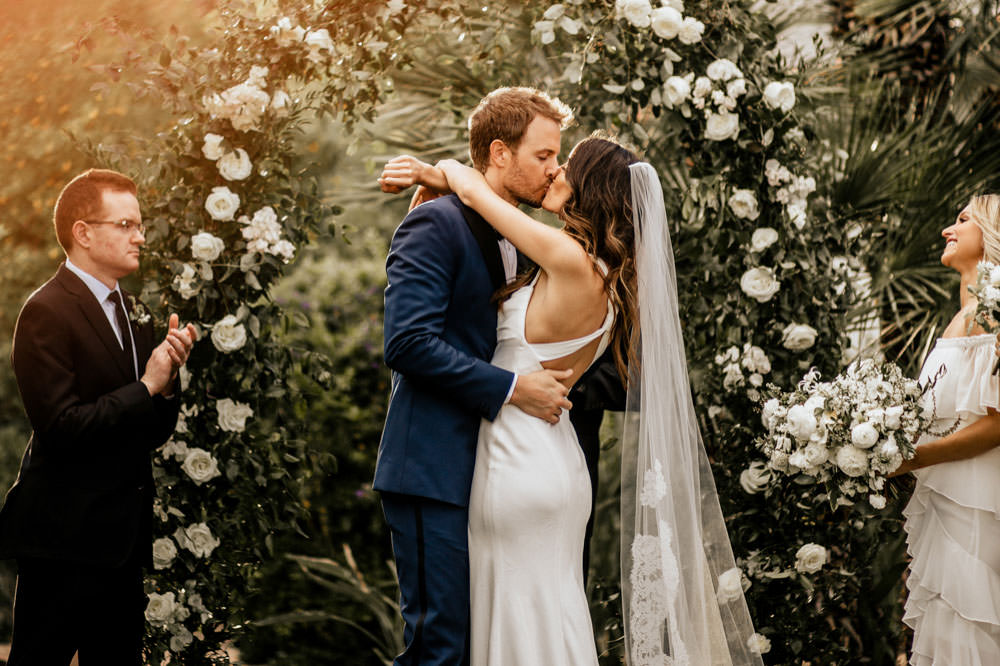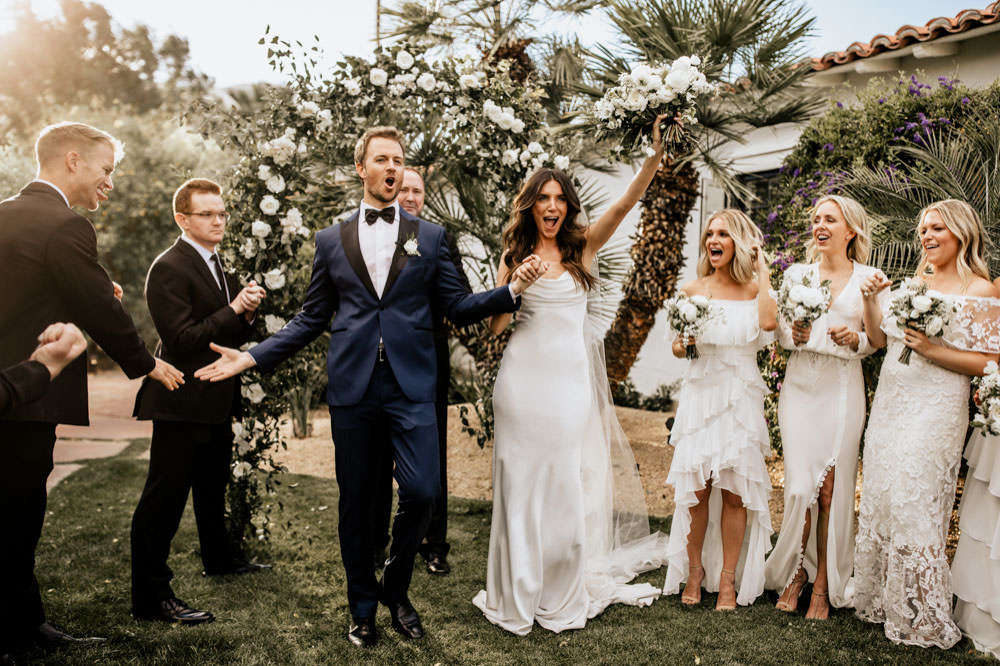 What a smokin hot badass couple! Congrats to the newlyweds!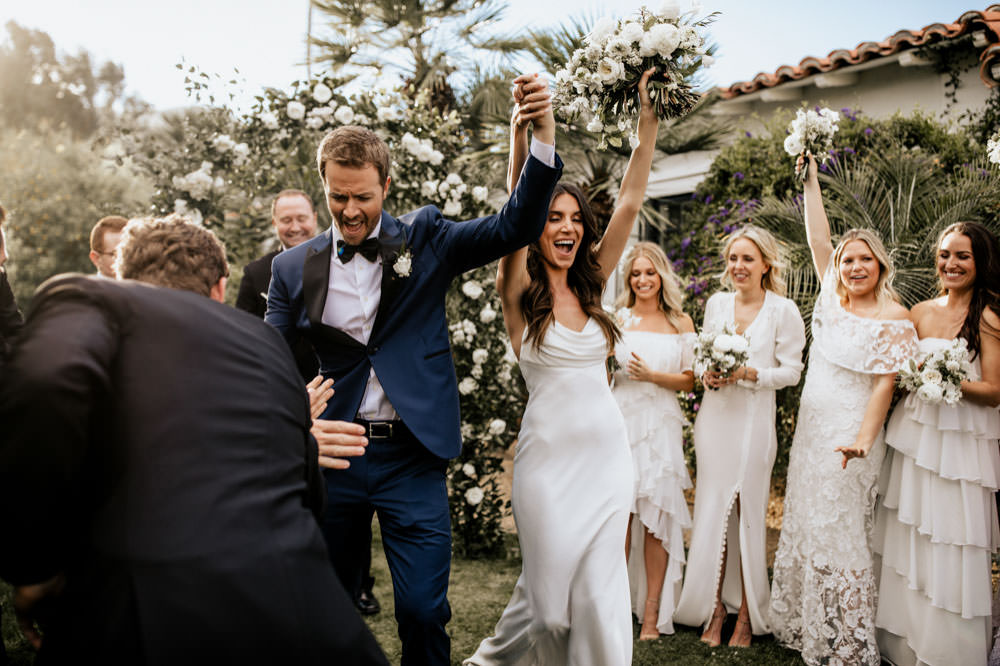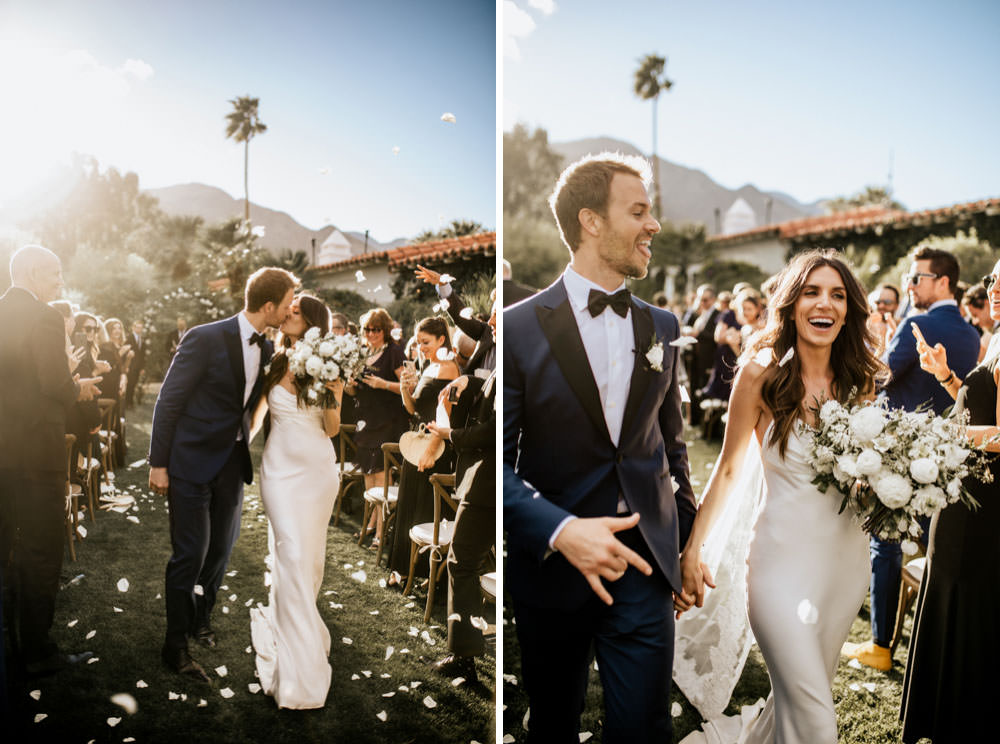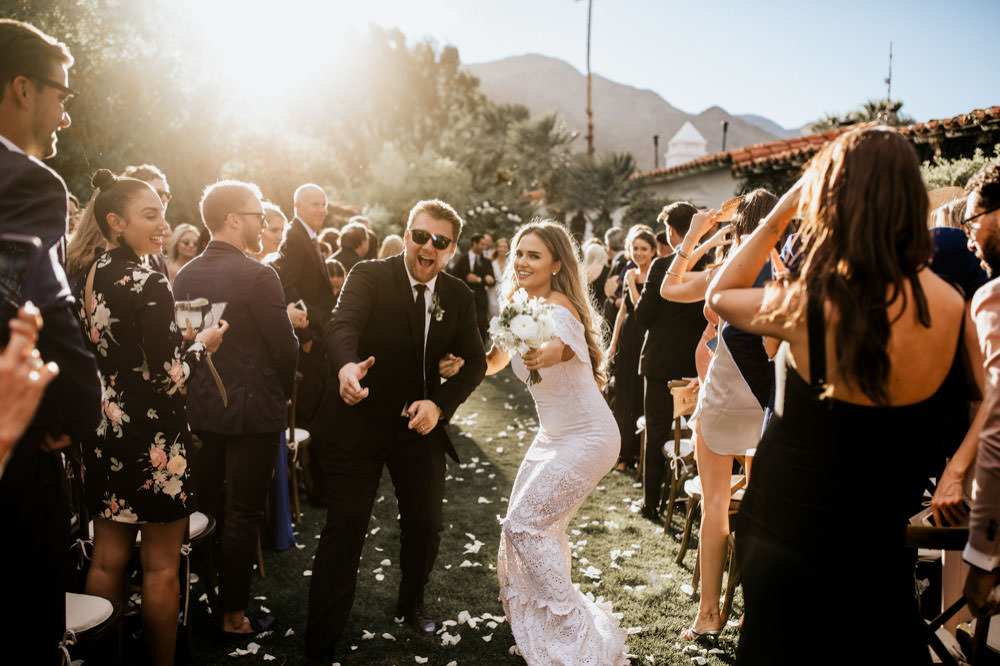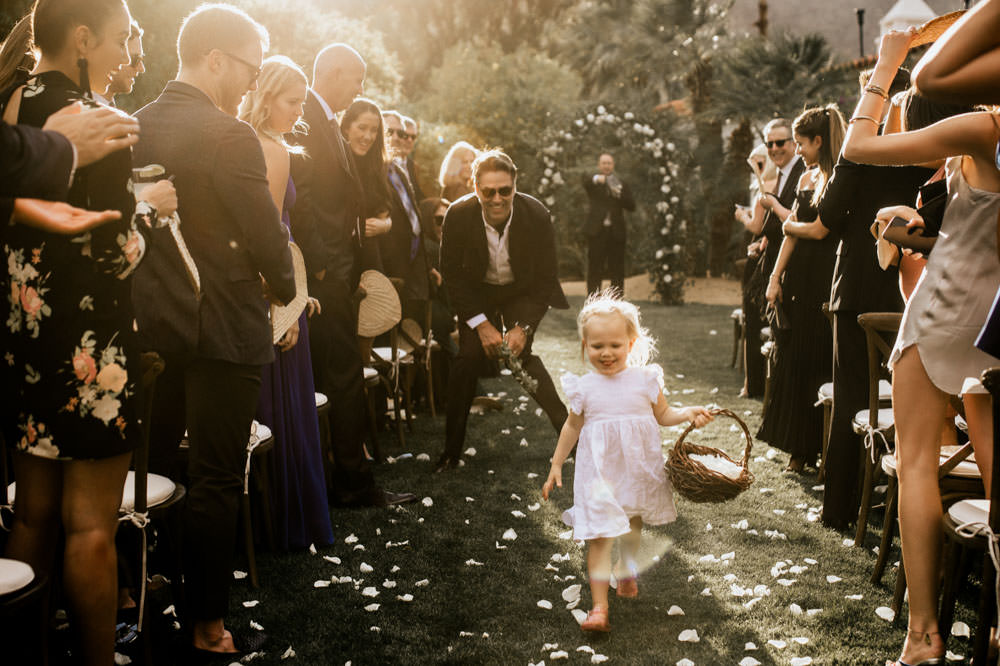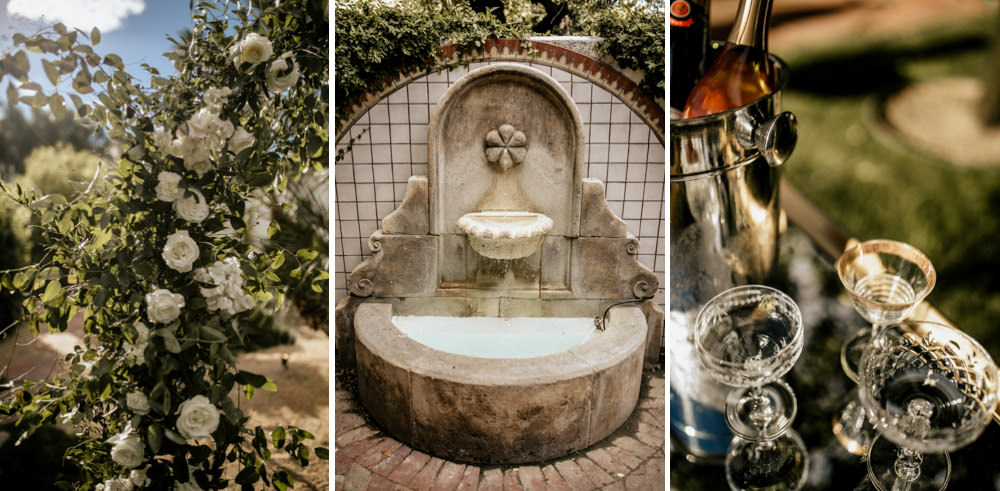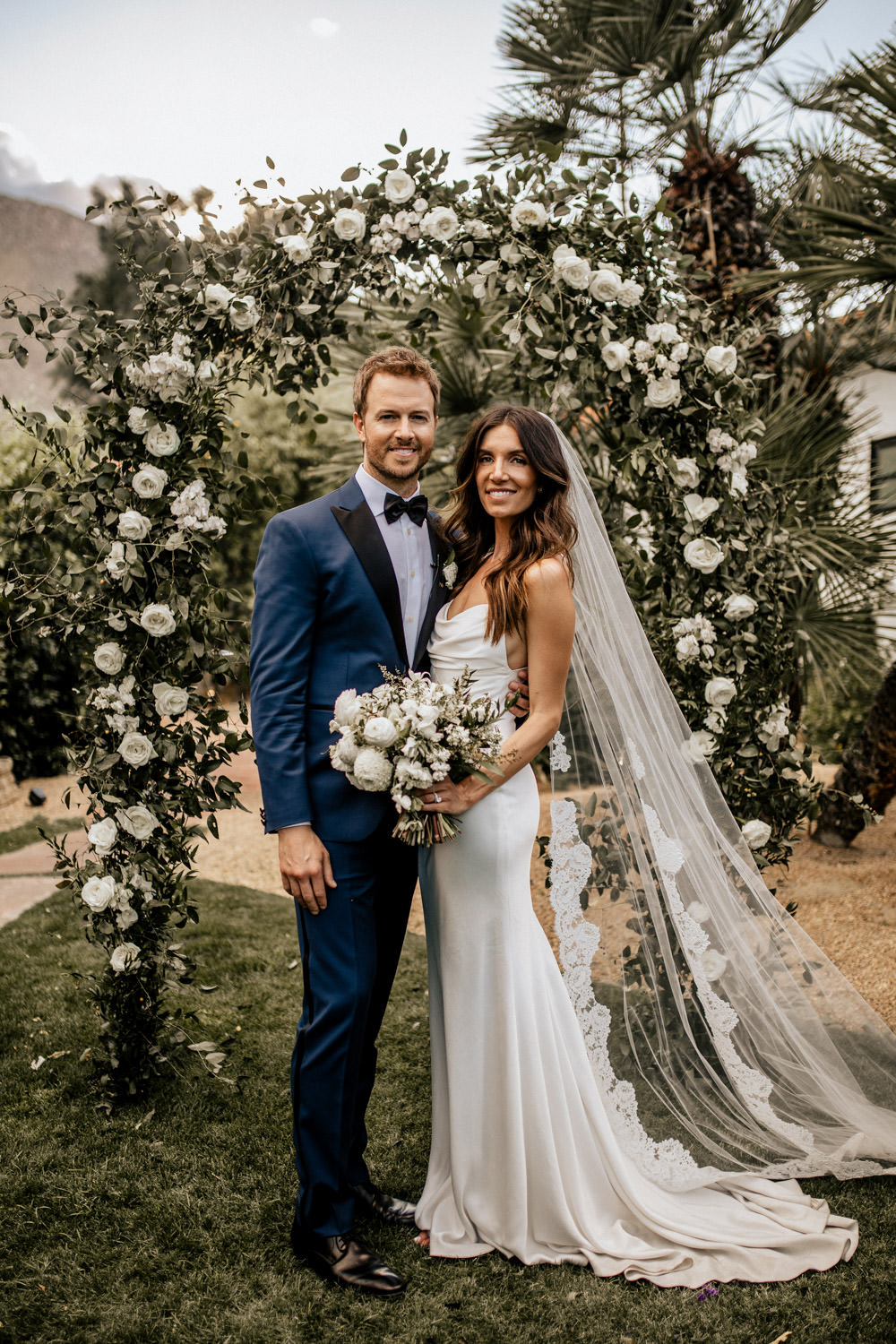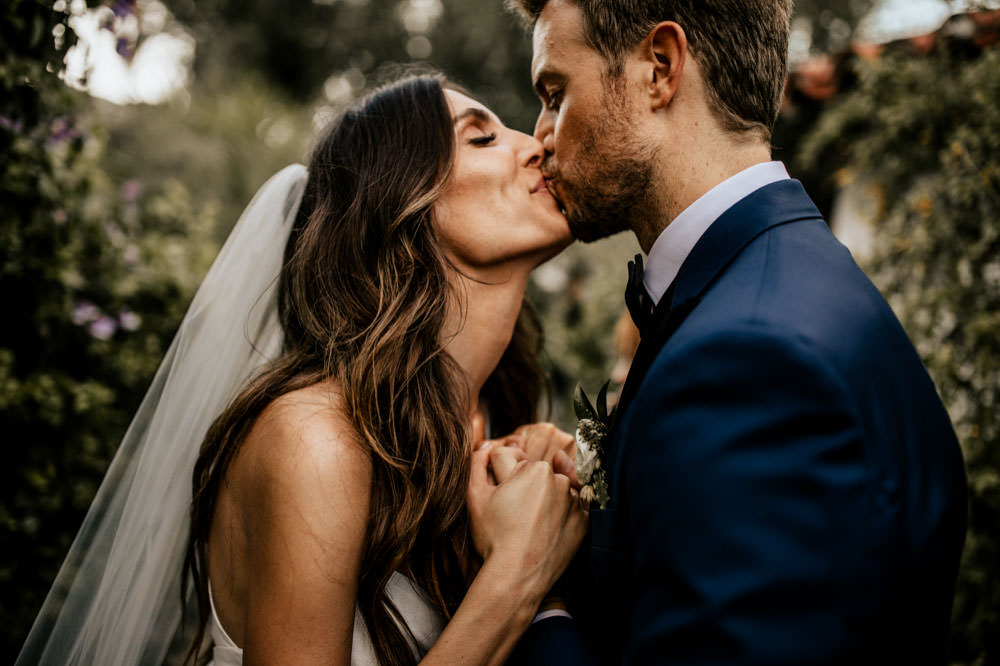 During the cocktail hour we took some more couple pics around the property.. Everything was in one place – that's always best so you don't waste time changing locations and you can just enjoy the day!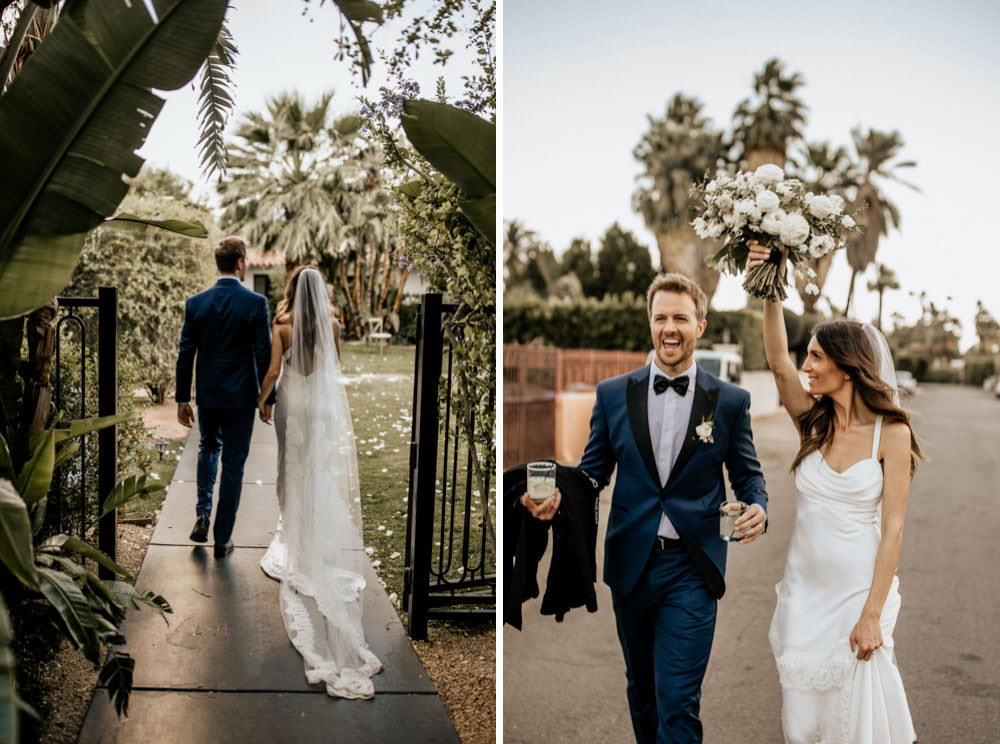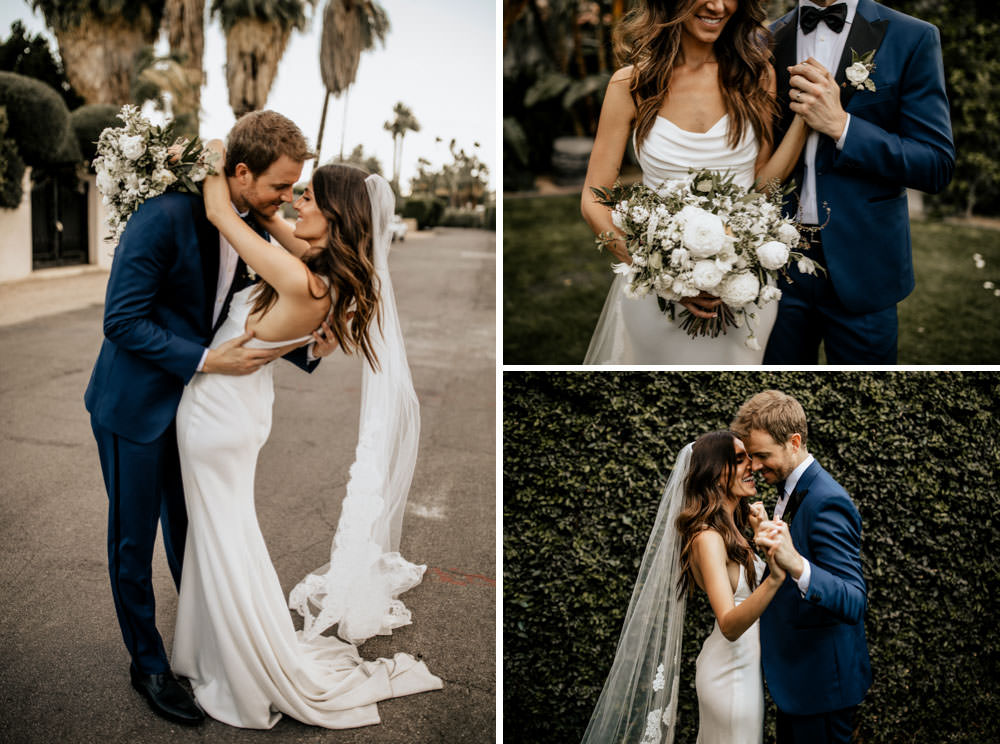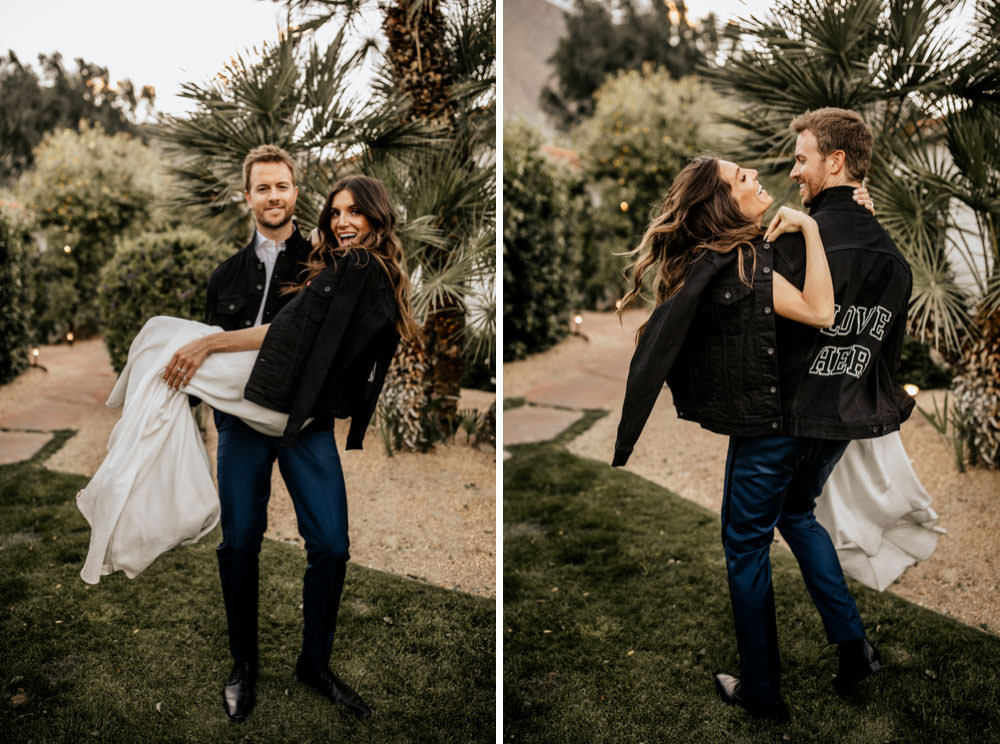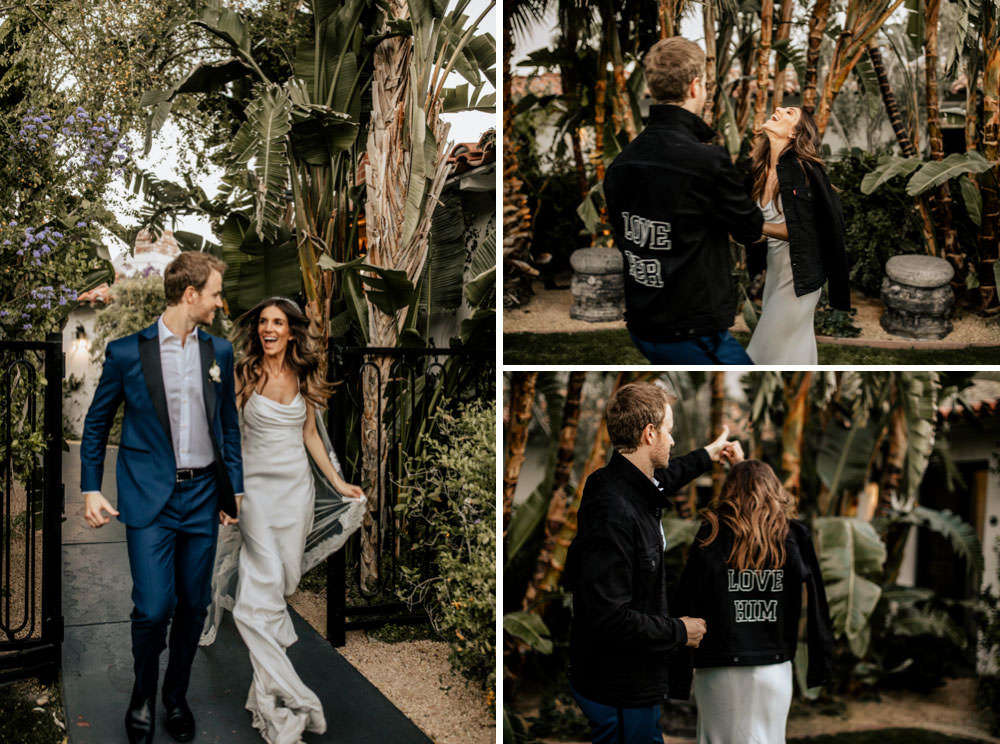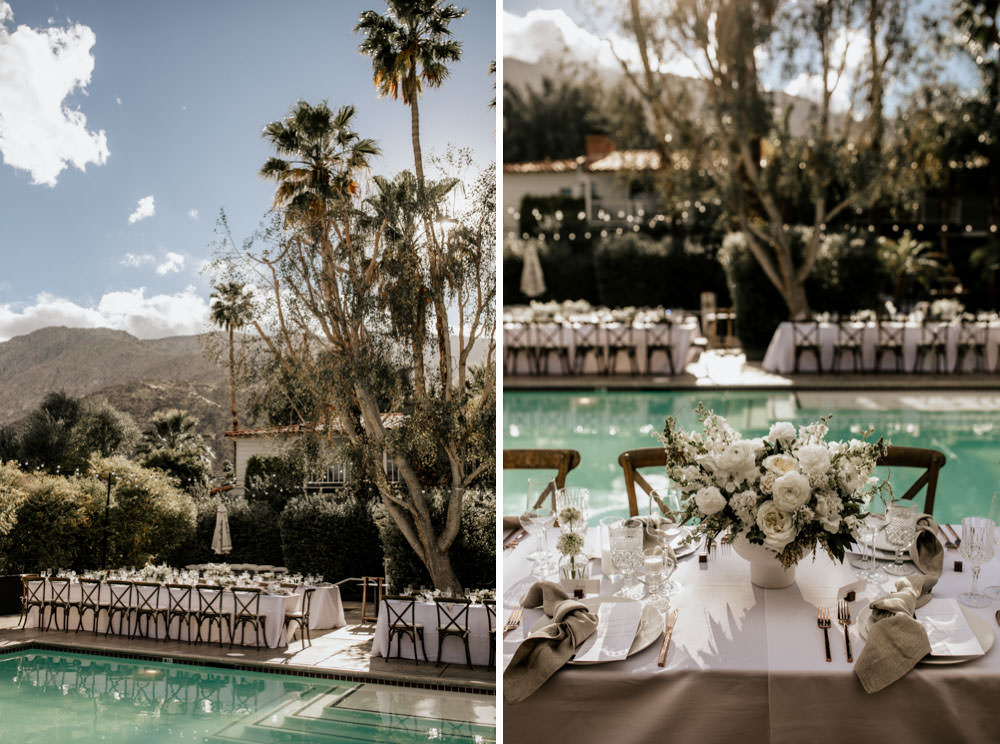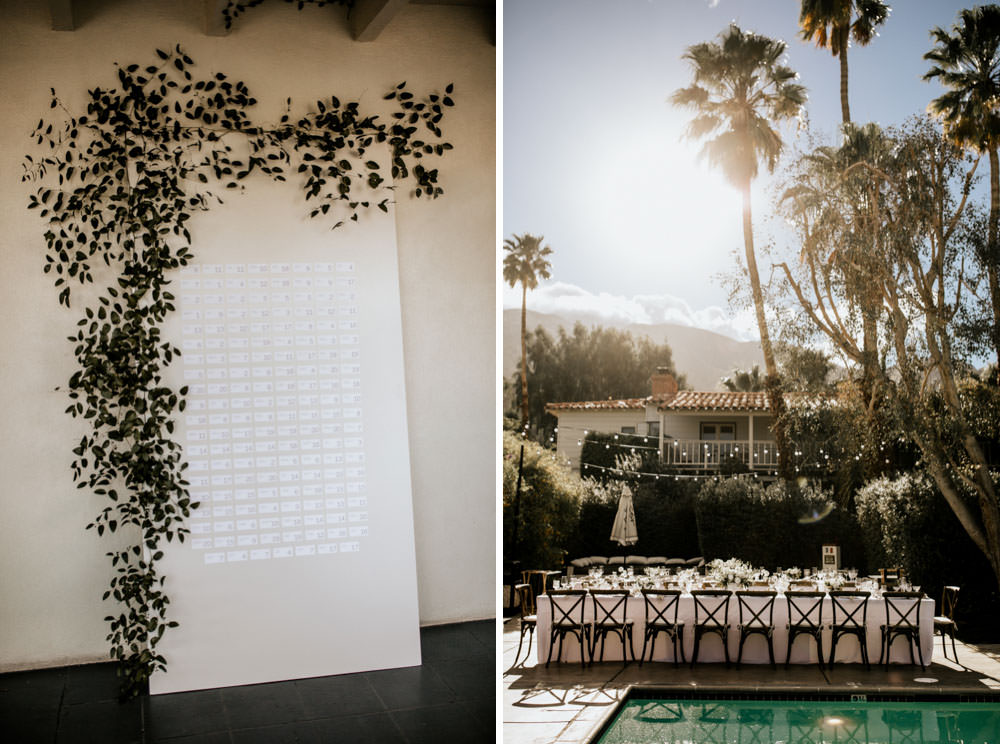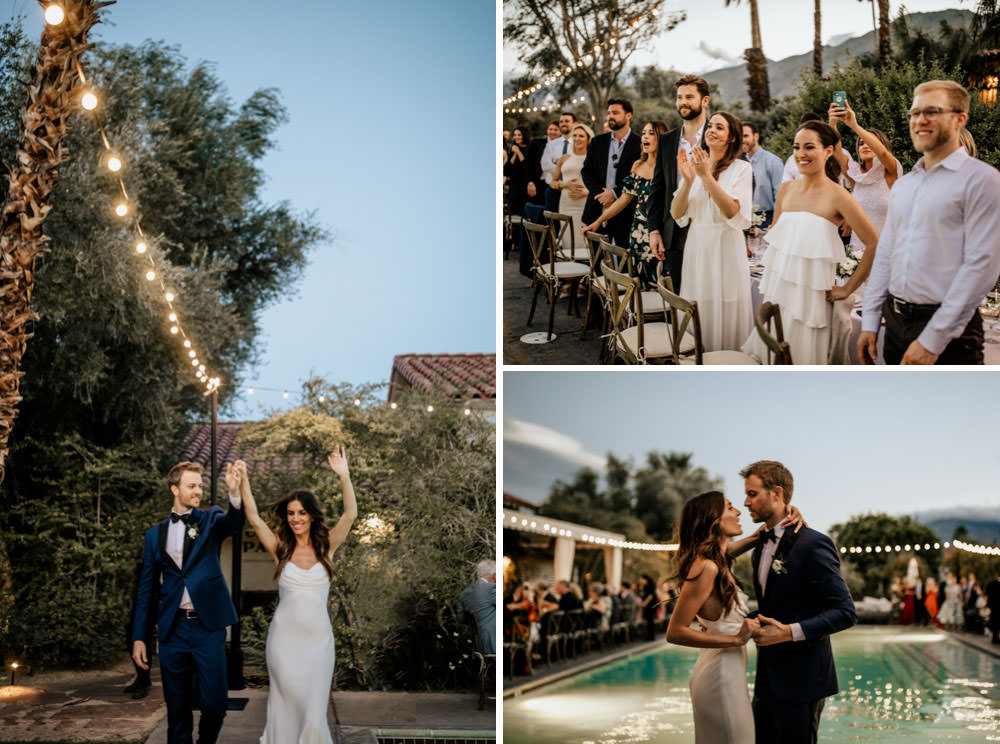 The first dance by the pool was another highlight! It was such an emotional moment!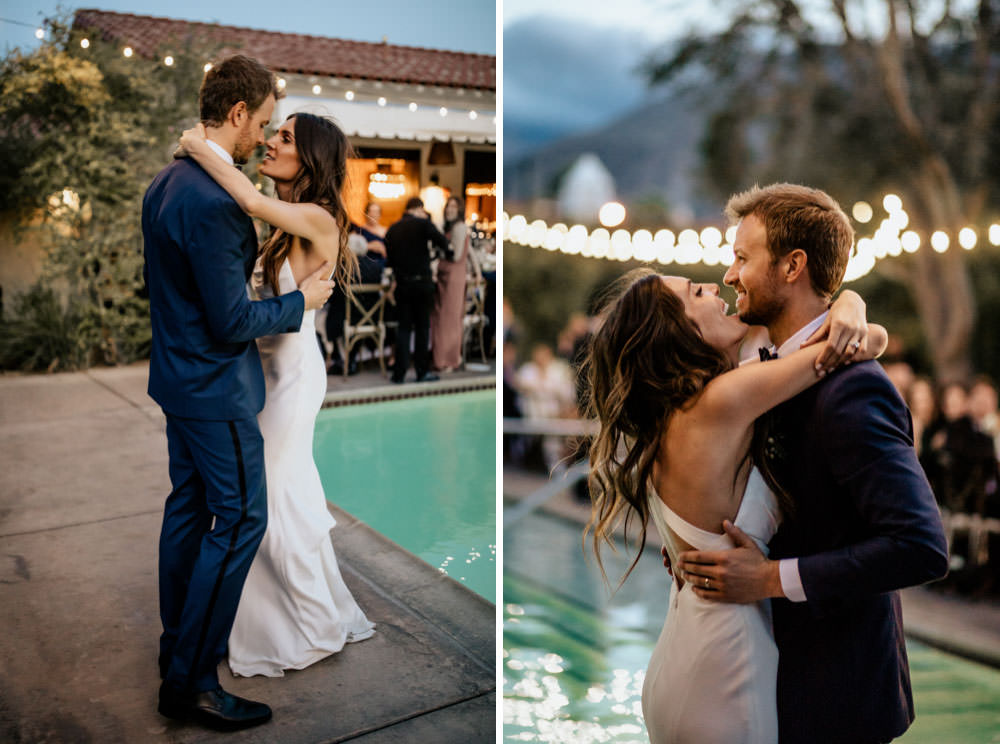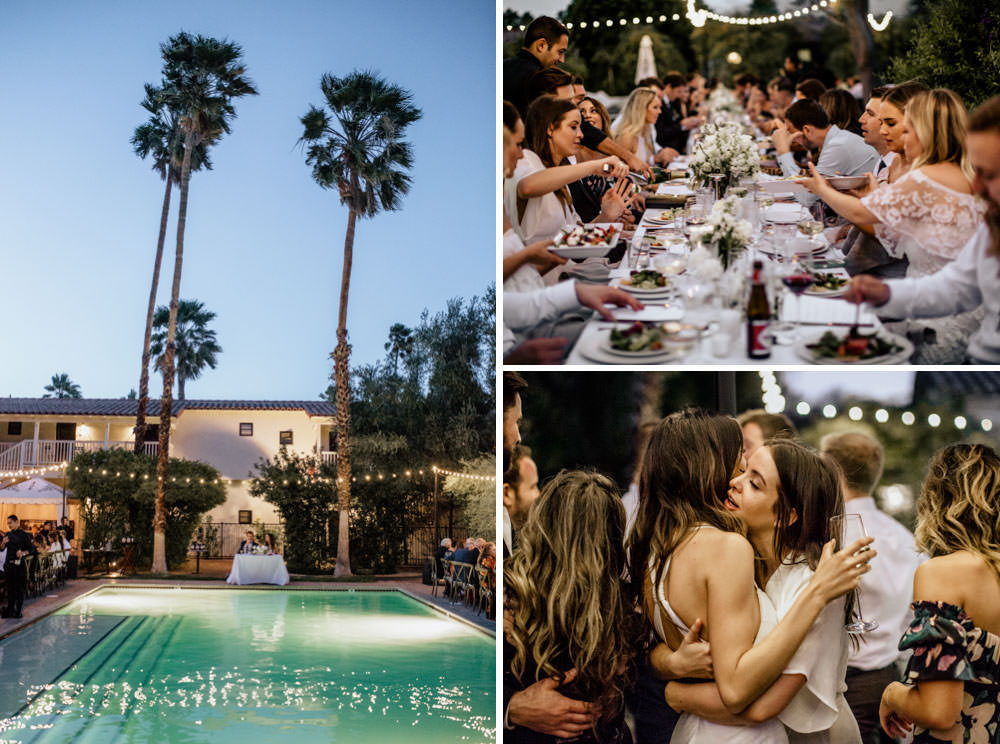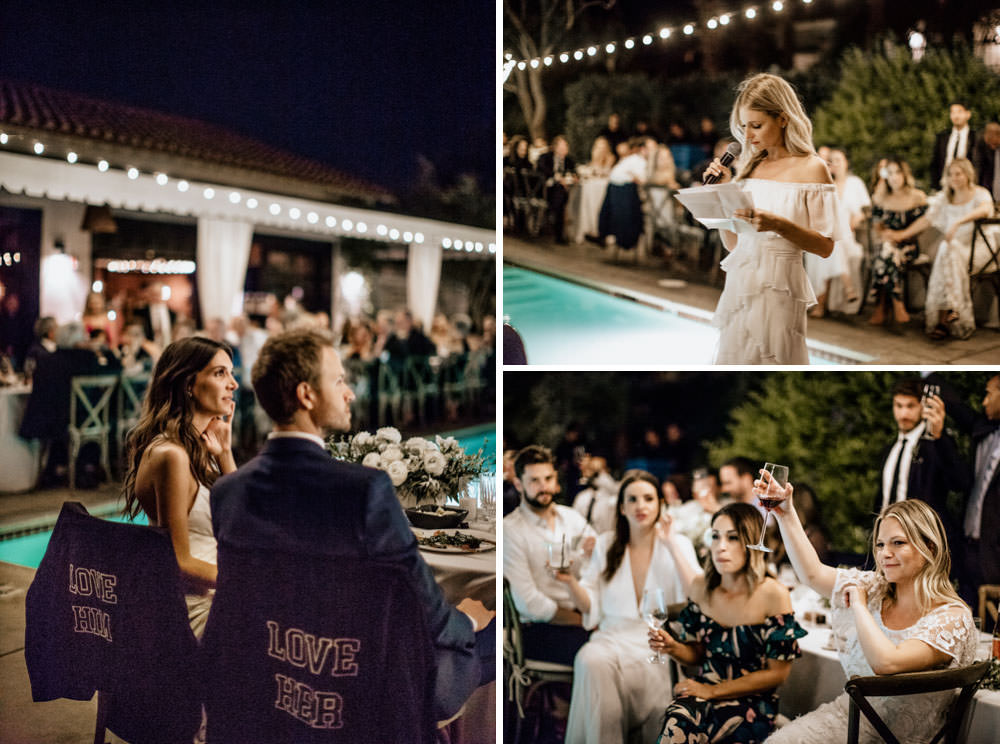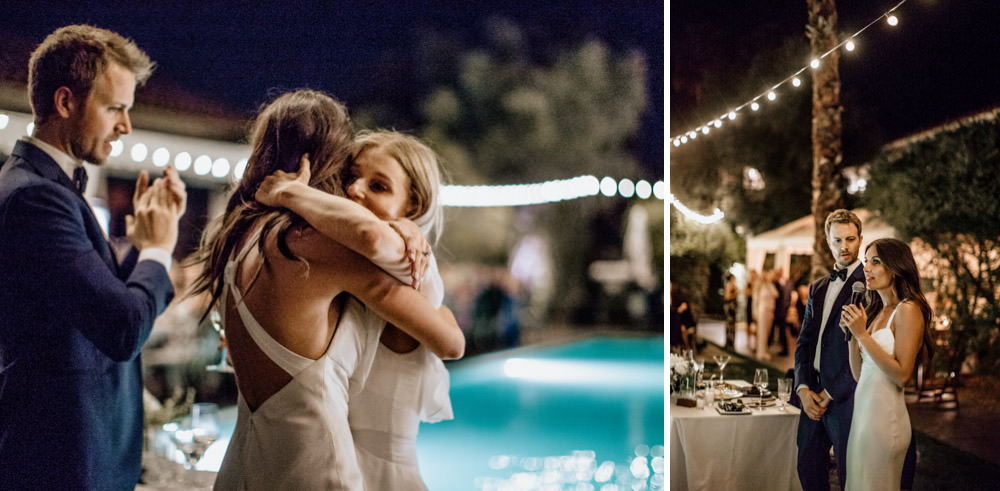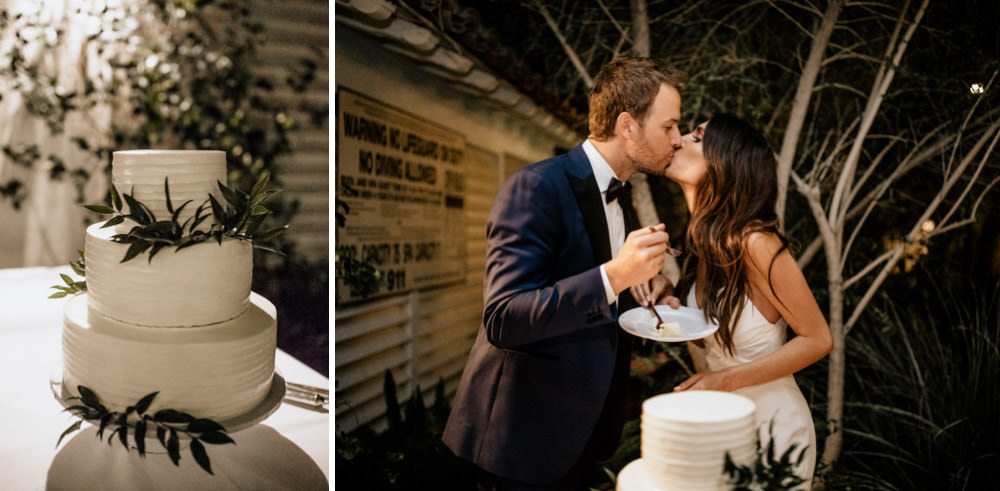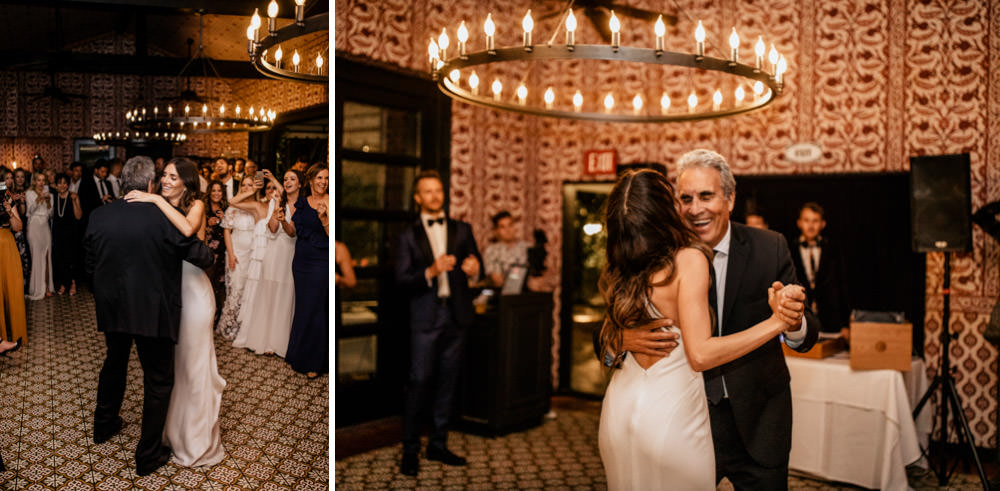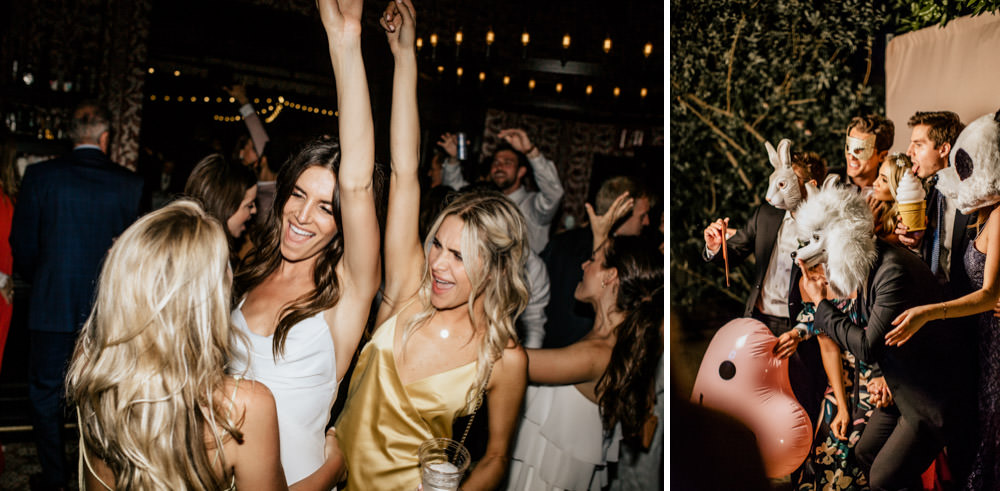 As we've already told you.. These guys do party hard!!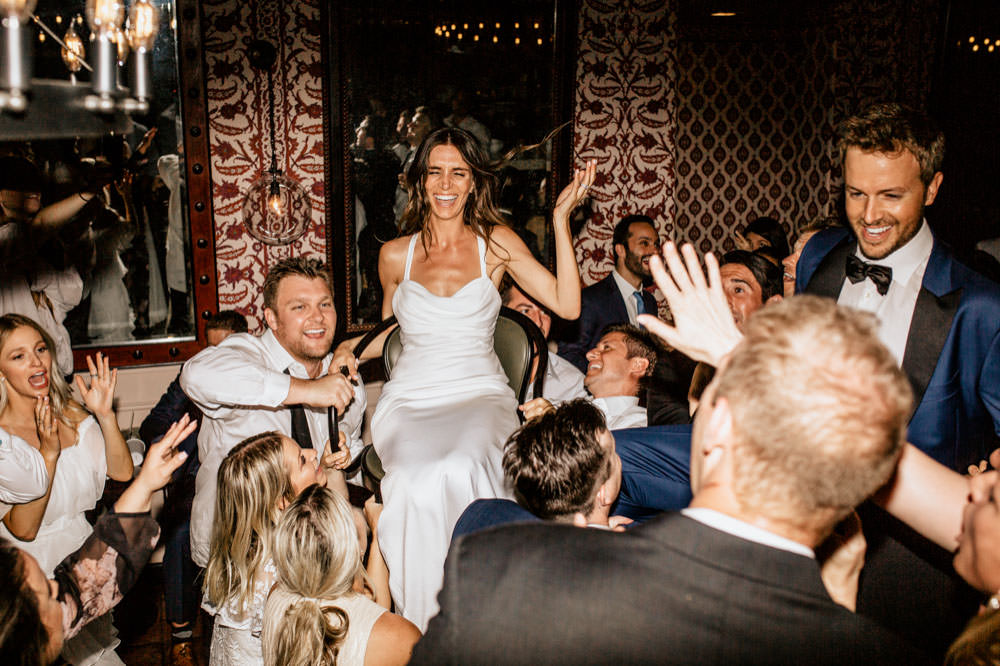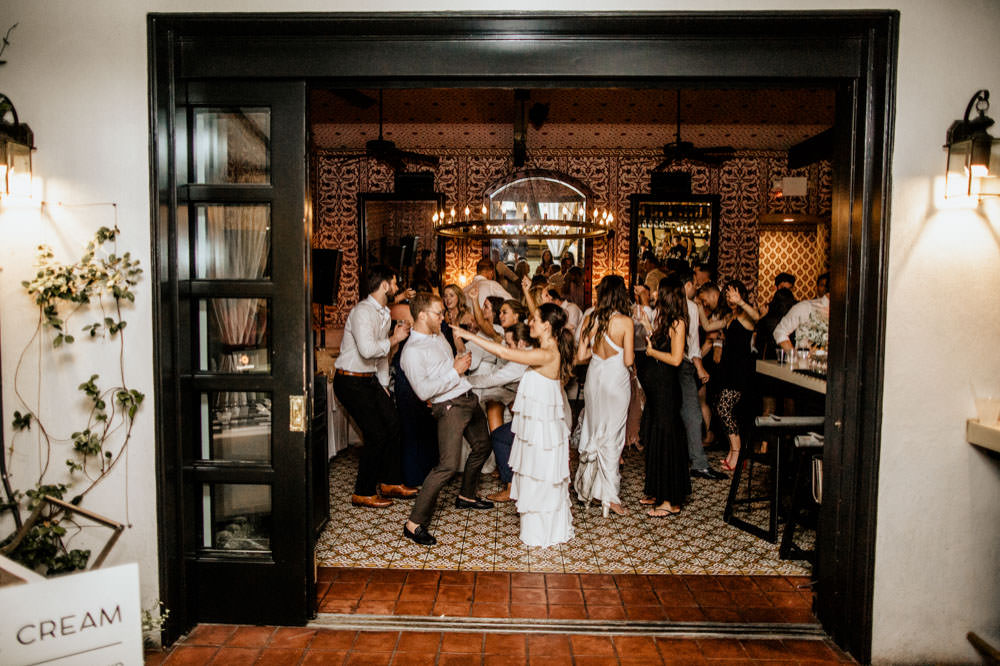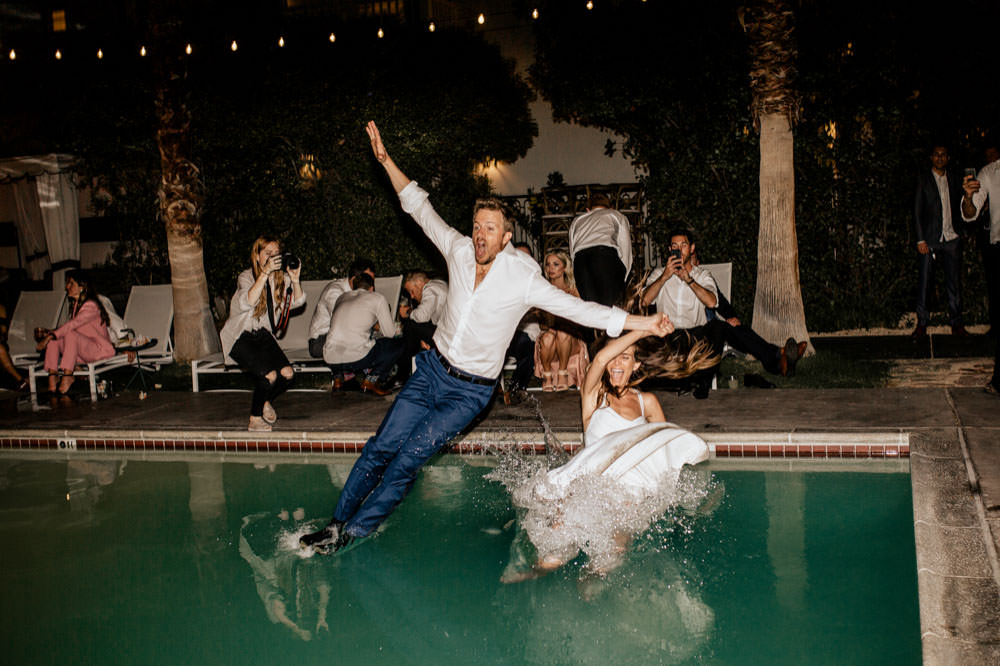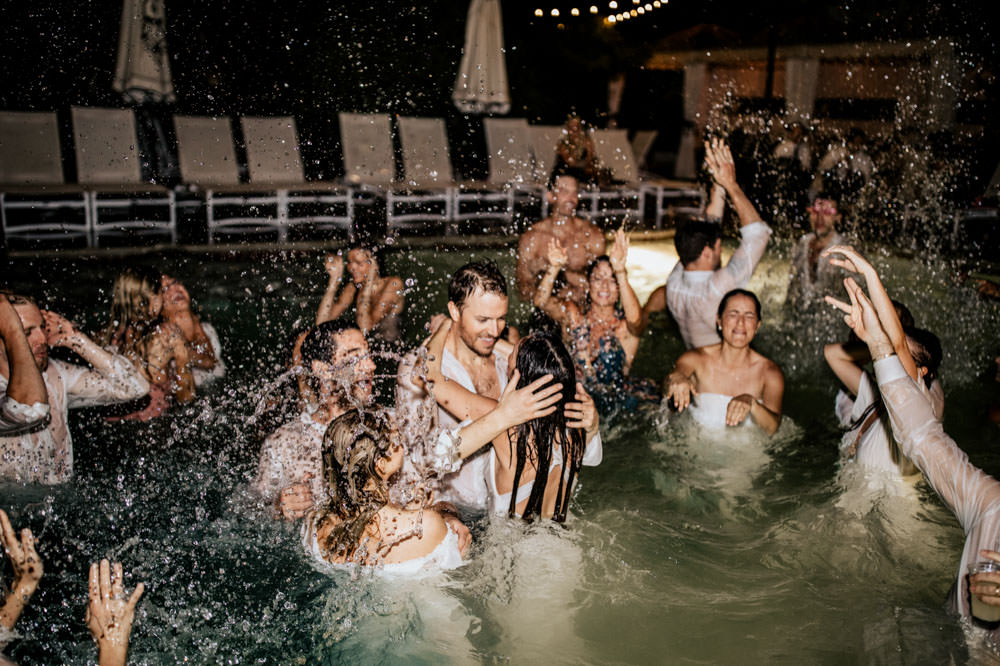 And they ended up in the pool like crazy! Every wedding should end up with a pool party like this..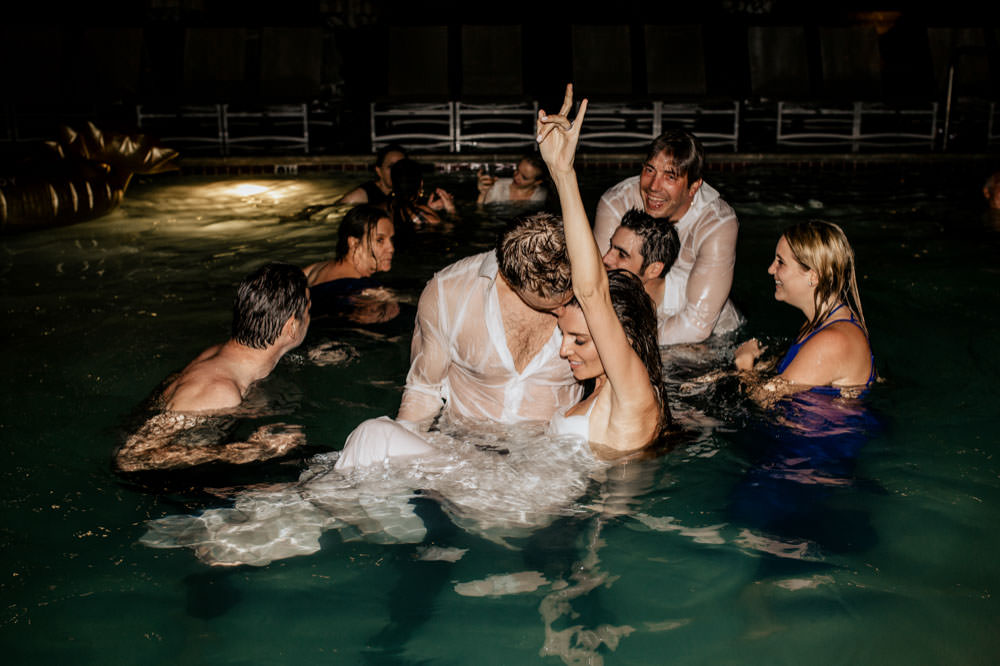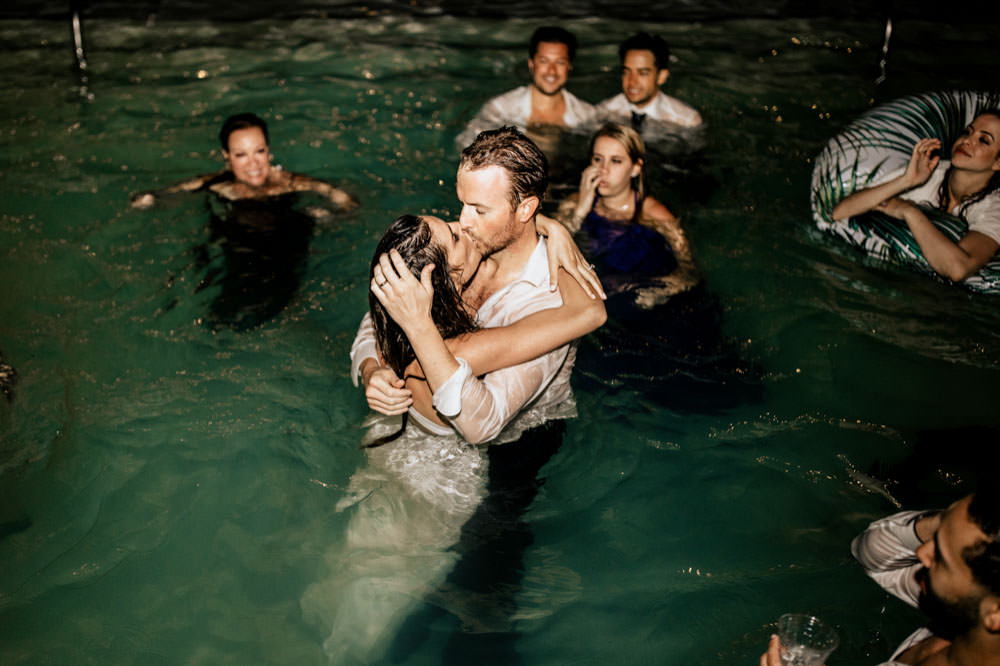 Samantha and Nate!! Thank you guys so much for flying us in to your big day! It was unforgettable! We're so lucky our paths crossed! We can't wait to see you again.. either in the States or somewhere else! 
Love you Beauties!
Venue, Catering, & Accommodations: Colony Palms Hotel || Wedding Planner: Emilia McCool || Bride's Dress & Veil: Monique Lhuillier || Bride's Jewelry & Wedding Bands: Everett || Bride's Shoes: Stuart Weitzman || Hair & Makeup: Mellody Vere || Mother of the Bride Dress: Chiara Boni || Groom's Attire: Saint Laurent || Groomsmen's Attire: The Black Tux || Flower Girl Attire: Smallable || Floral Design: Shindig Chic || Invitations & Paper Products: Alee + Press || Guest Book: Artifact Uprising || Music: Subito Strings, Dart Collective || Cake: Exquisite Desserts || Rentals: Otis & Pearl, Signature Rentals, La Tavola Linen || Videographer: Leif & Jaci || Custom Ice Cream Push Pops: Bluebird Creamery