A wedding is about celebrating Love and celebrating Life! Well, seems like Italy is the perfect place to tie the knot isn't it? It's these kind of "la dolce vita" feels that we love so much about Gem and Thom's Italy Wedding. To all the future bride's: "Chill and enjoy every moment… do not sweat the small stuff on the day. Things will go wrong but just think f*ck it and carry on!" .. our bride Gemma says, and we couldn't agree more!
That doesn't mean these two didn't plan a lot.. Everything was so pretty and well organized and of course their wedding planner LizLinkleterEvents did an awesome job!
So Gemma and Thom gathered all their fav. people to spend a few days at Villa Lena to soak up the tuscan lifestyle.. to enjoy the sun, (they're from the UK, you know 😉 the food, (again :D) and party all night!
When we arrived at the venue, Villa Lena, Gemma welcomed us in swimwear as she came straight out the pool before she invited us to pasta.. Can every wedding start like this, please 😉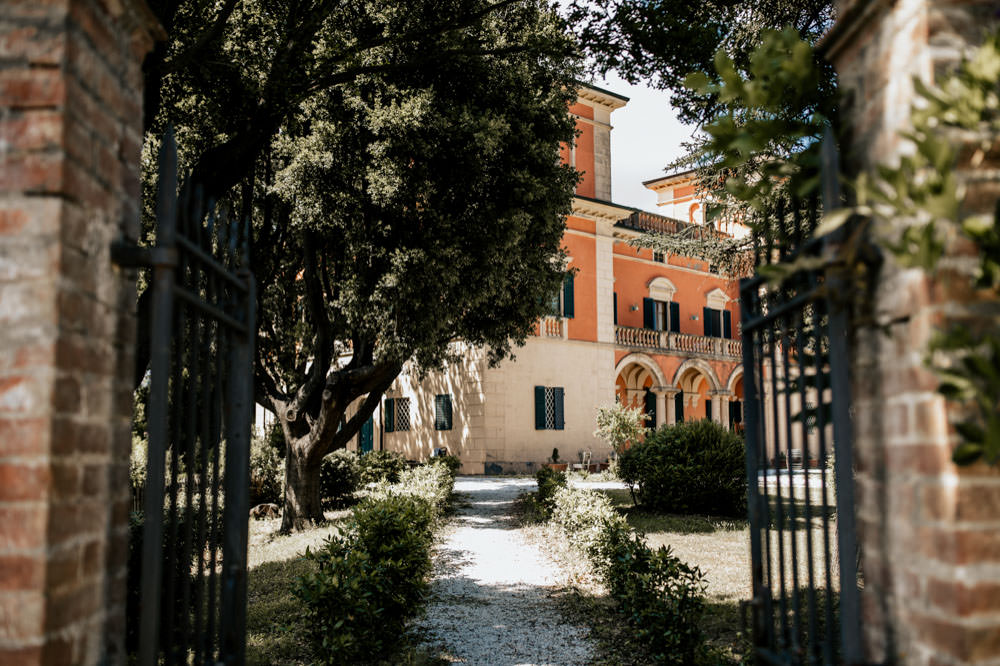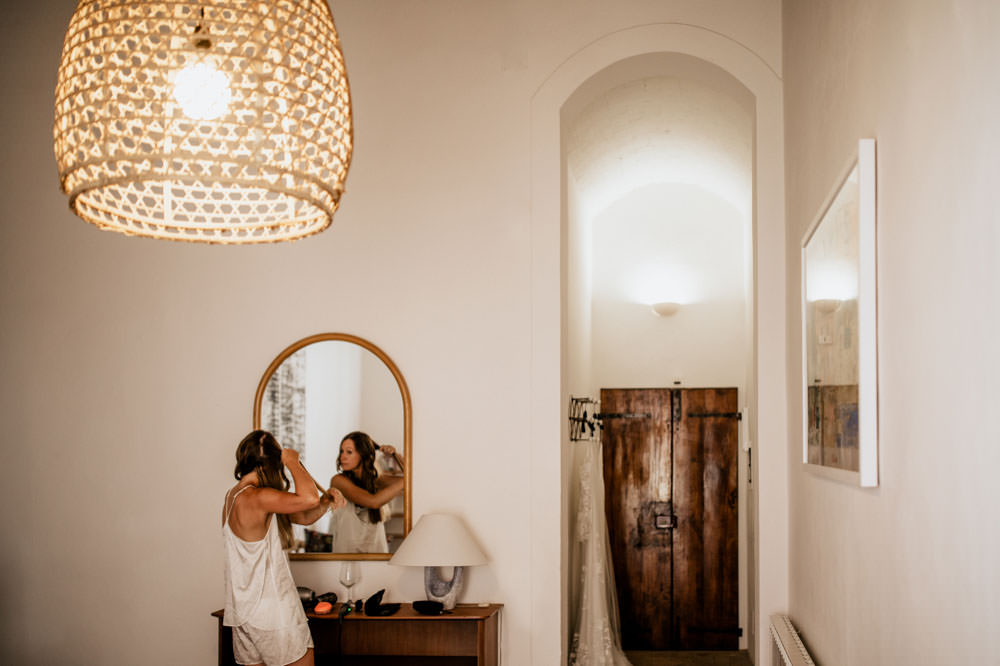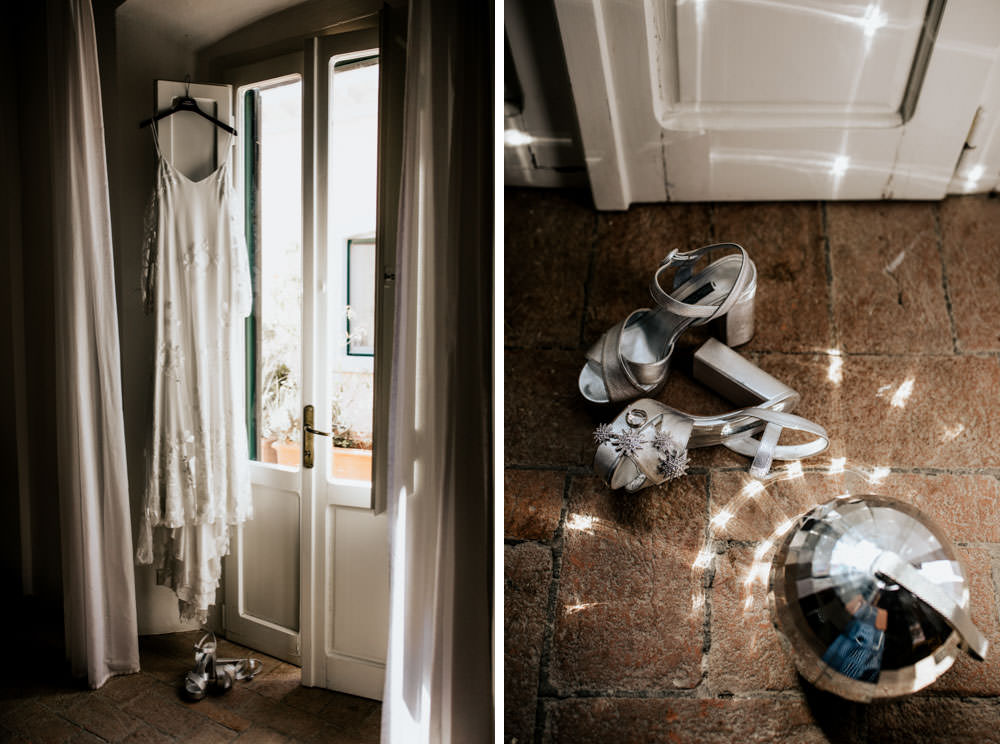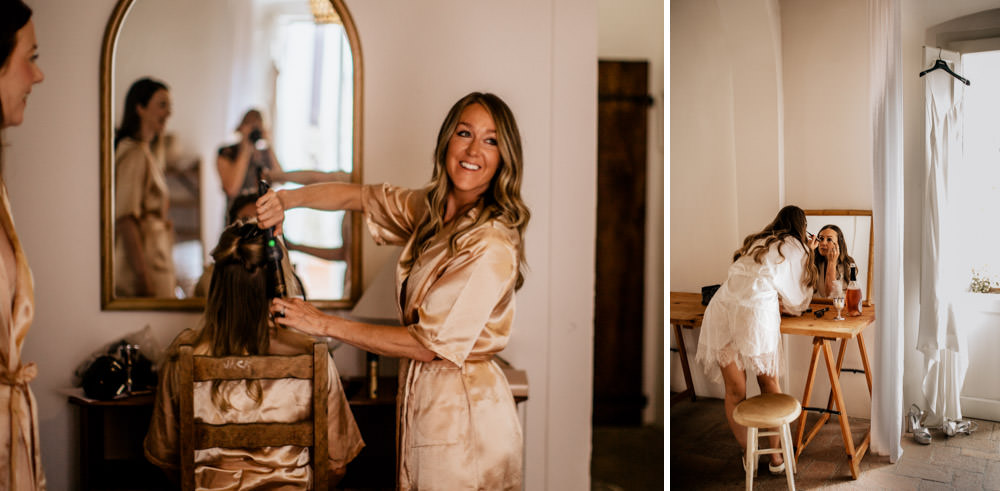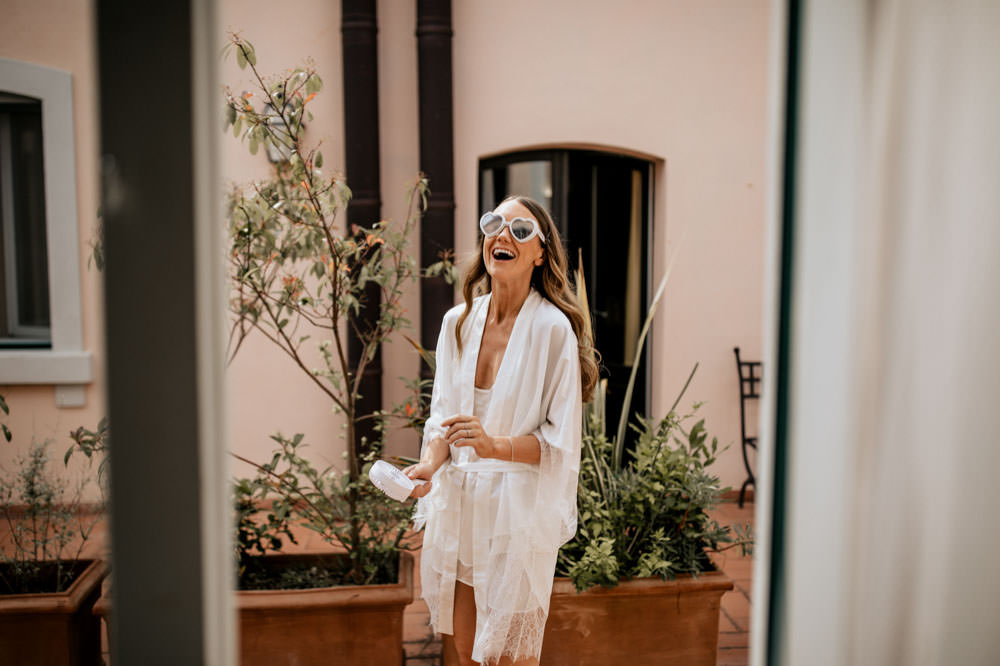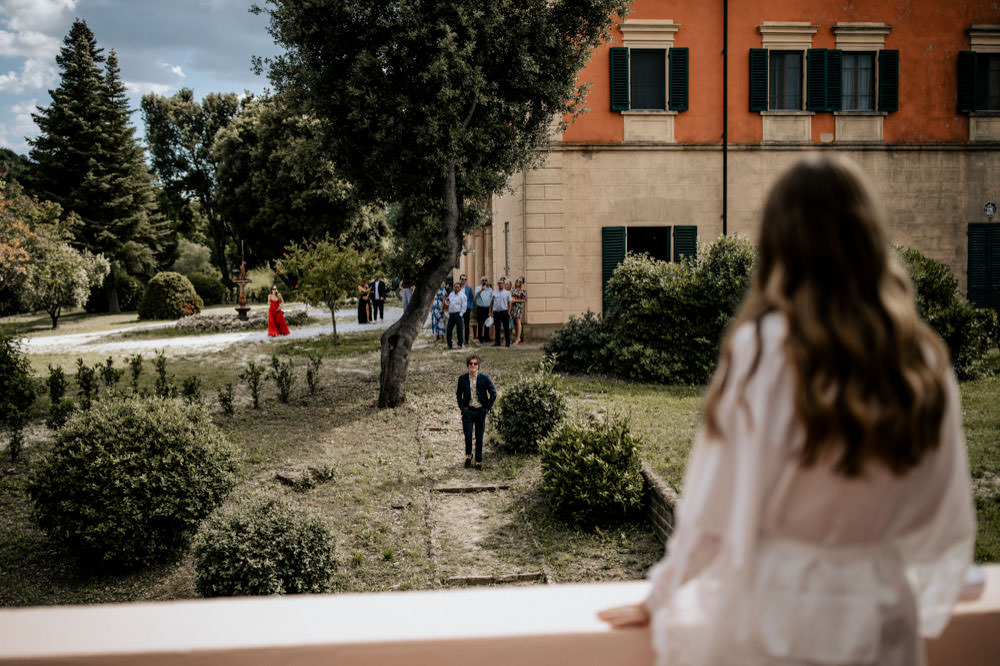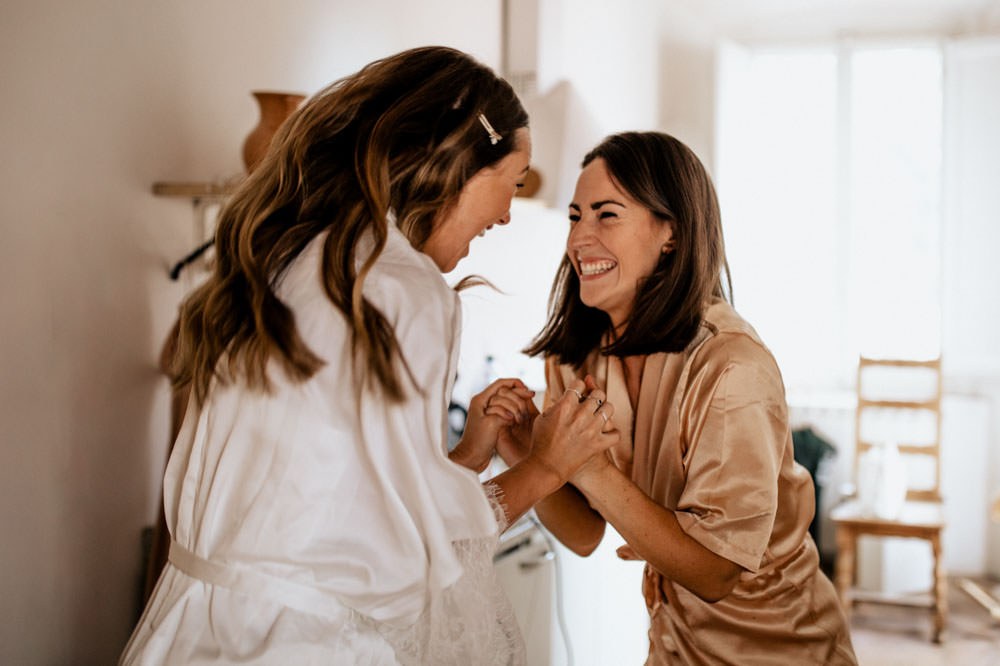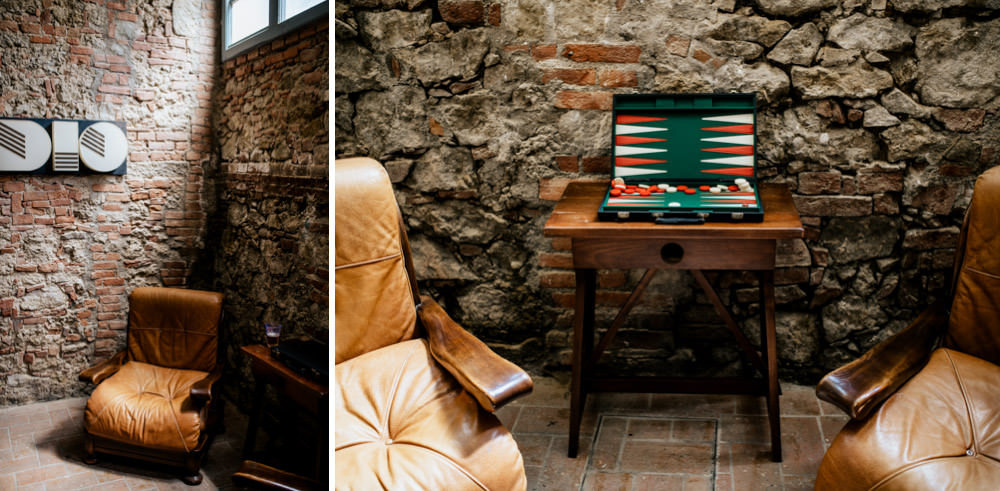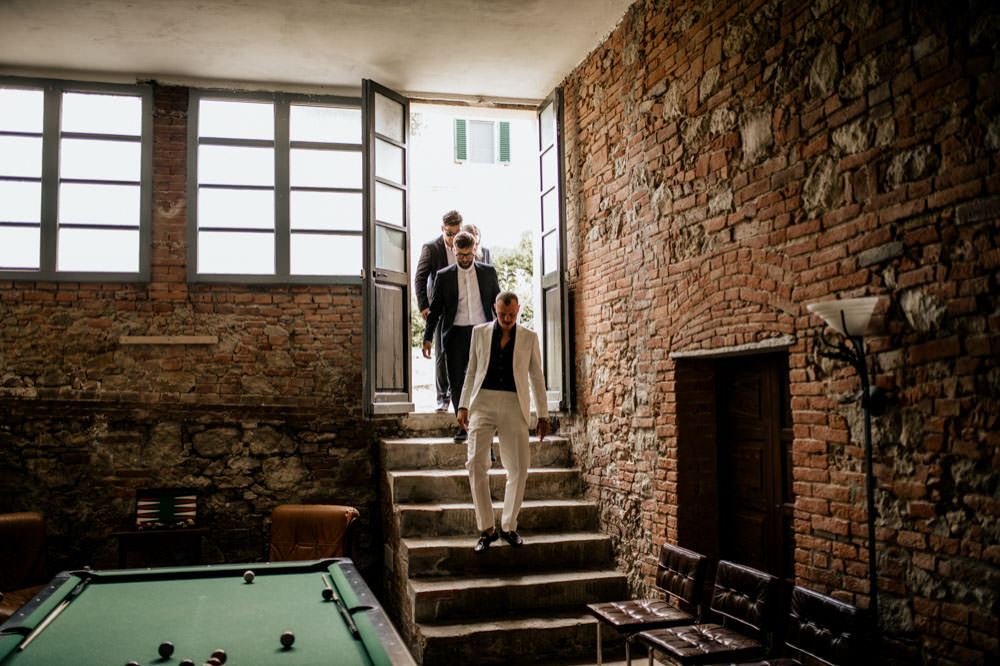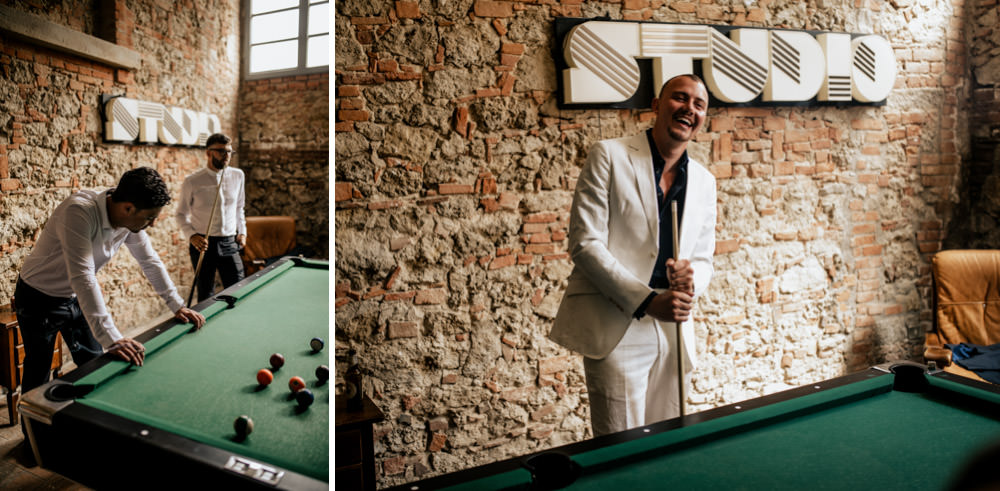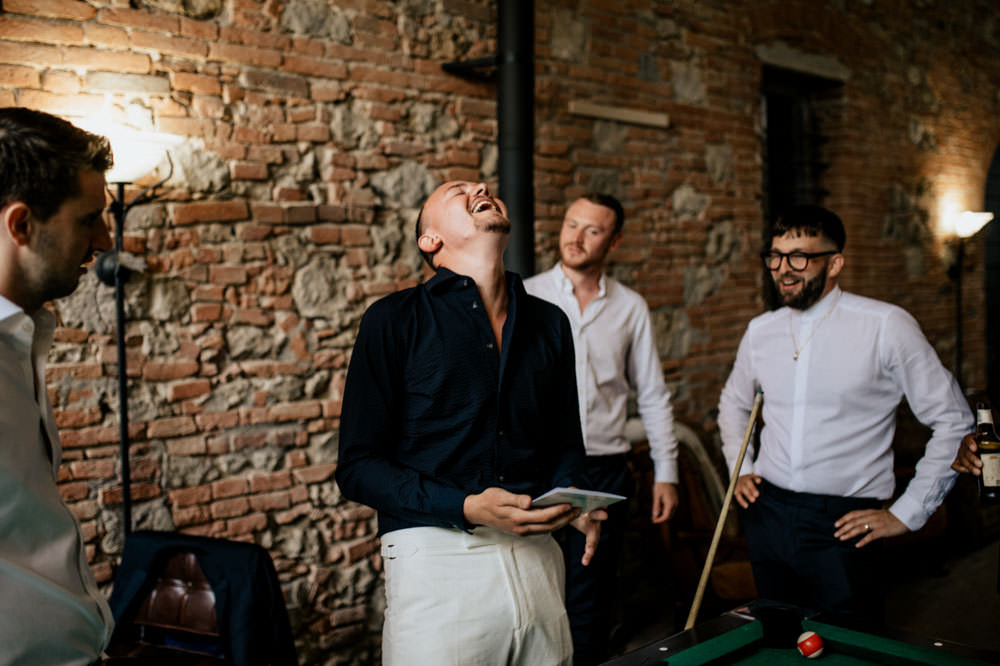 Thom is the most stylish! He and the groomsmen hung out at the bar for billiard and beers before they were heading to the ceremony!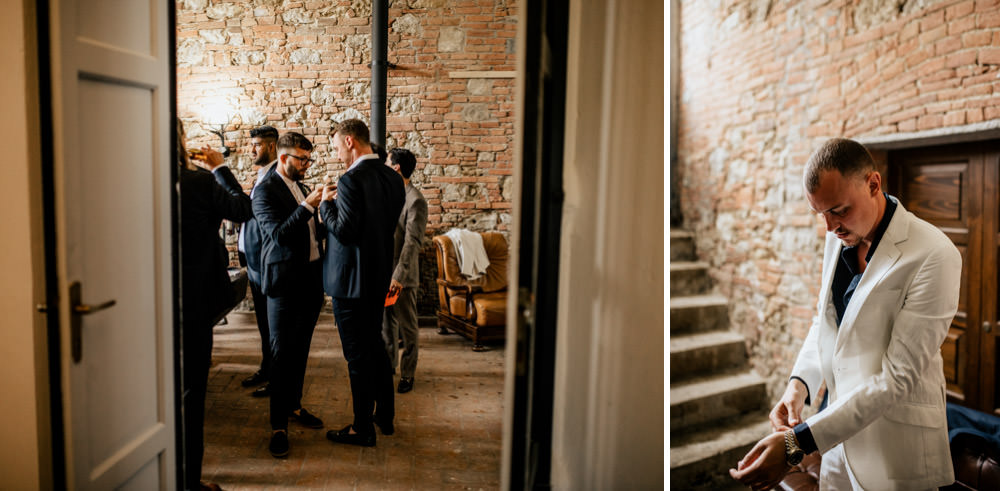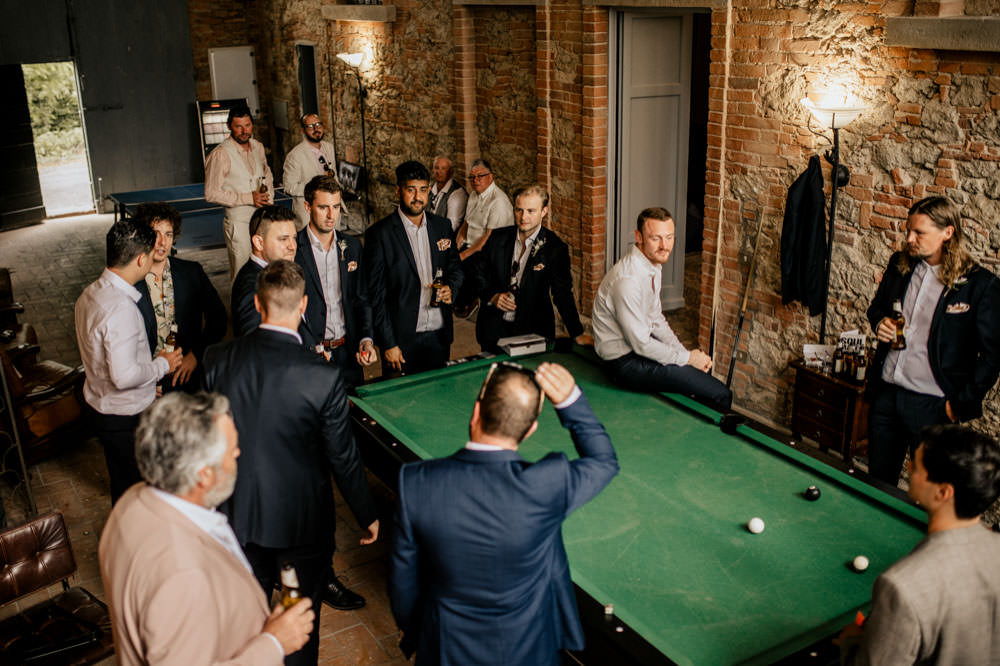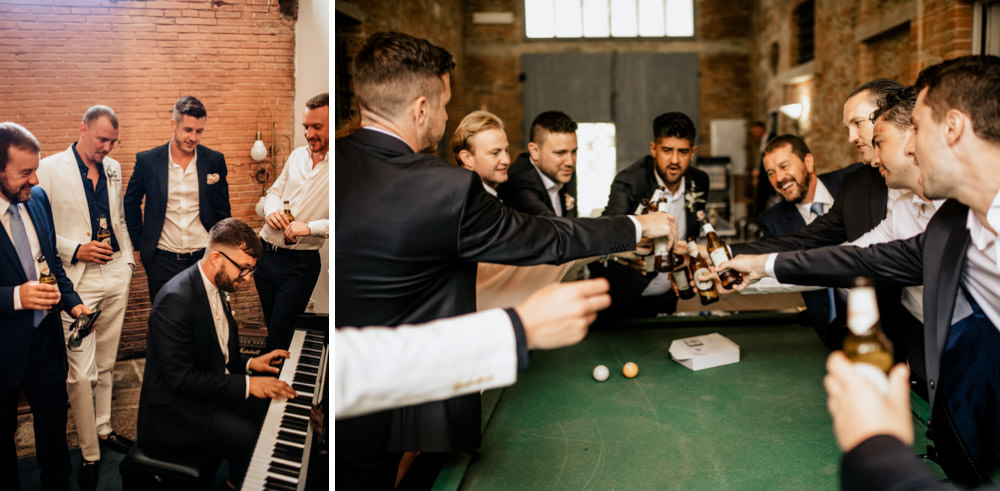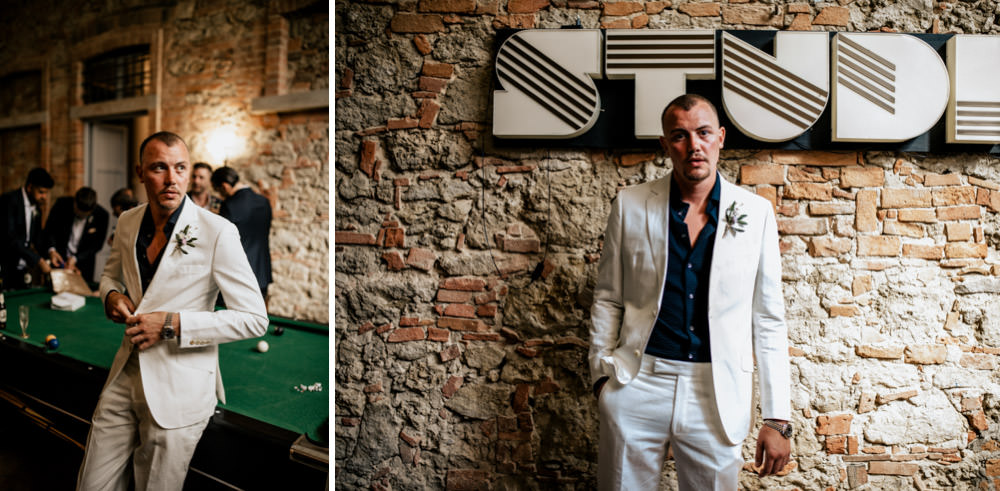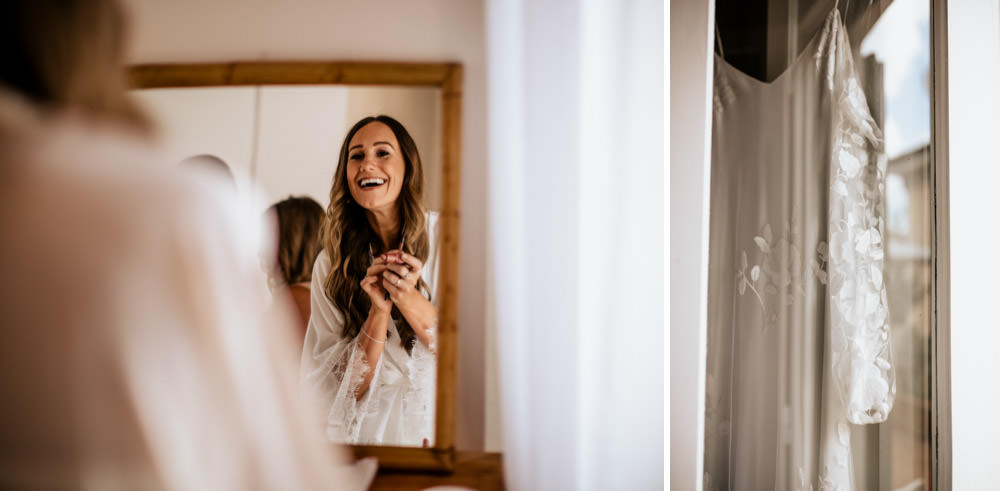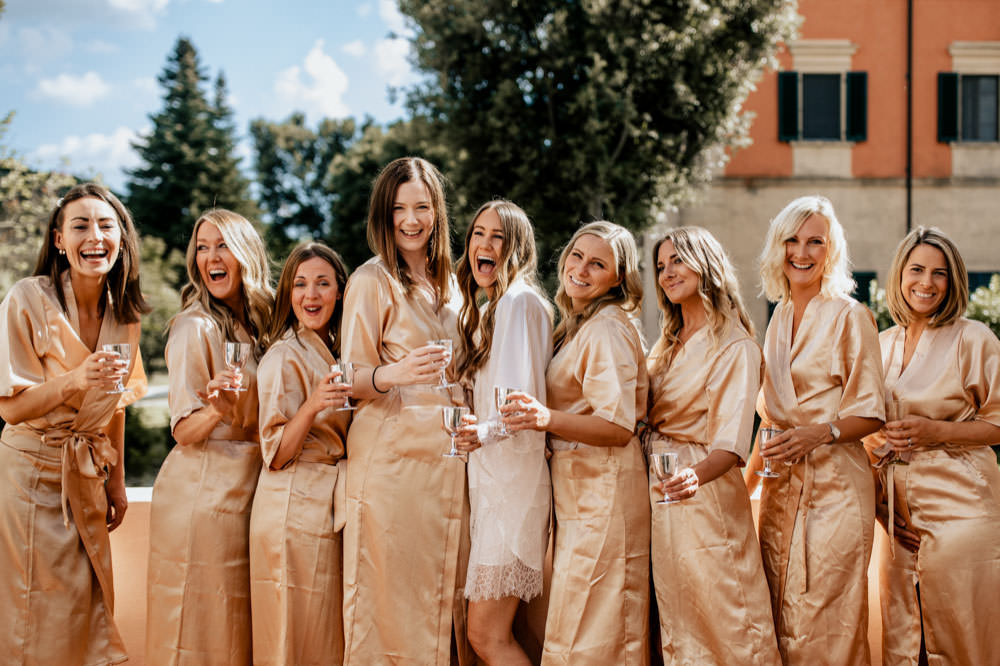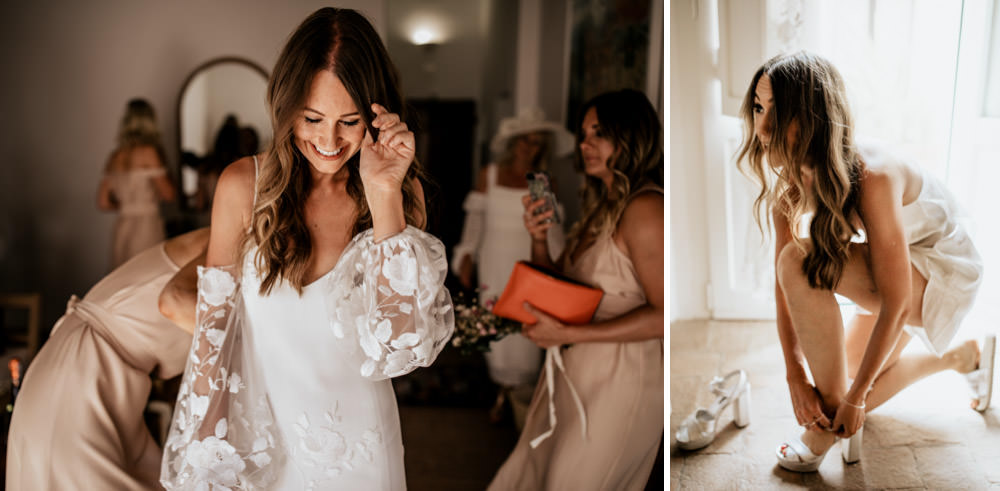 Gemma got ready with all her bridesmaids! She jumped in her stunning Rime Arodaky gown just short before she were walking down the aisle to the Beatle's "Here comes the sun"!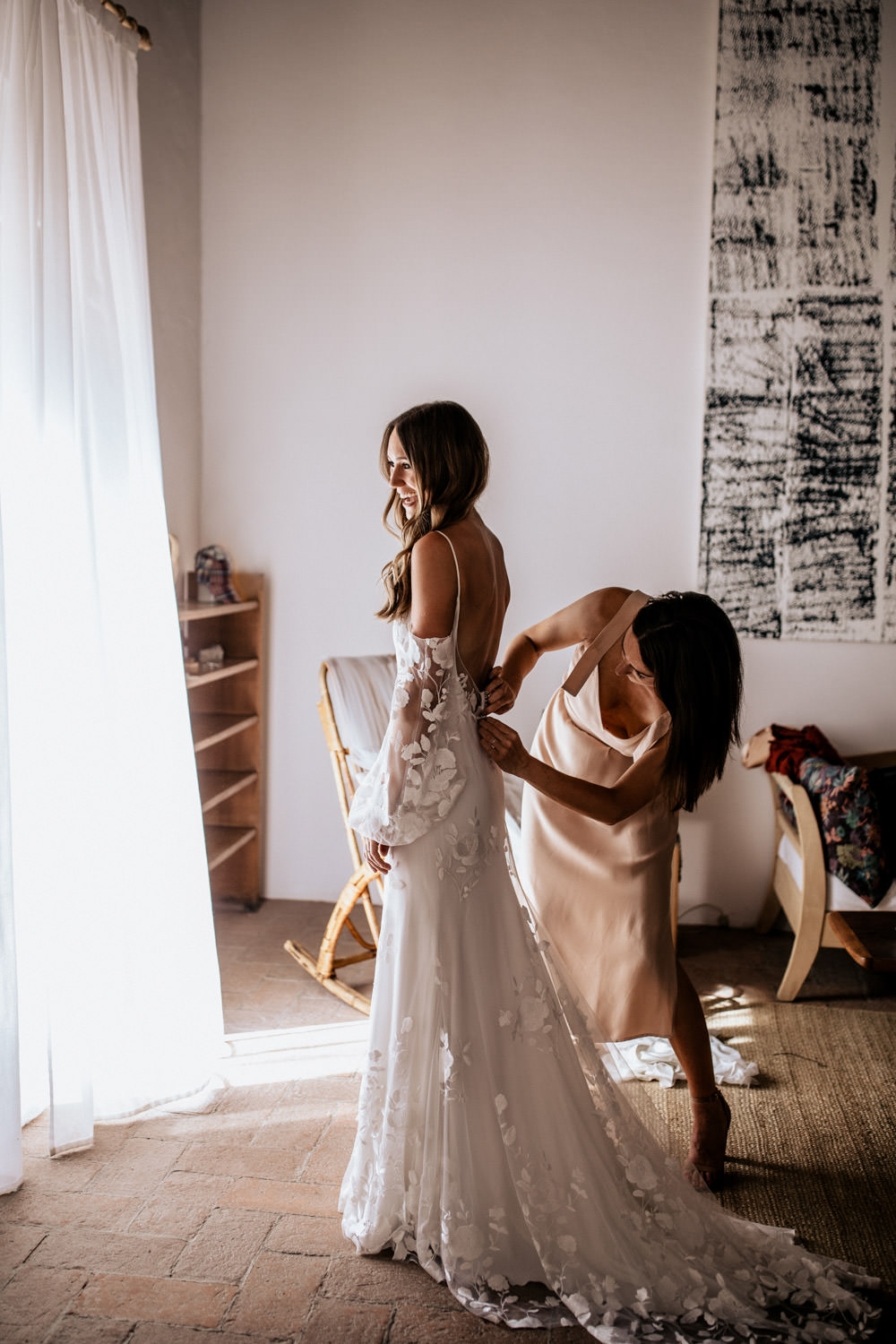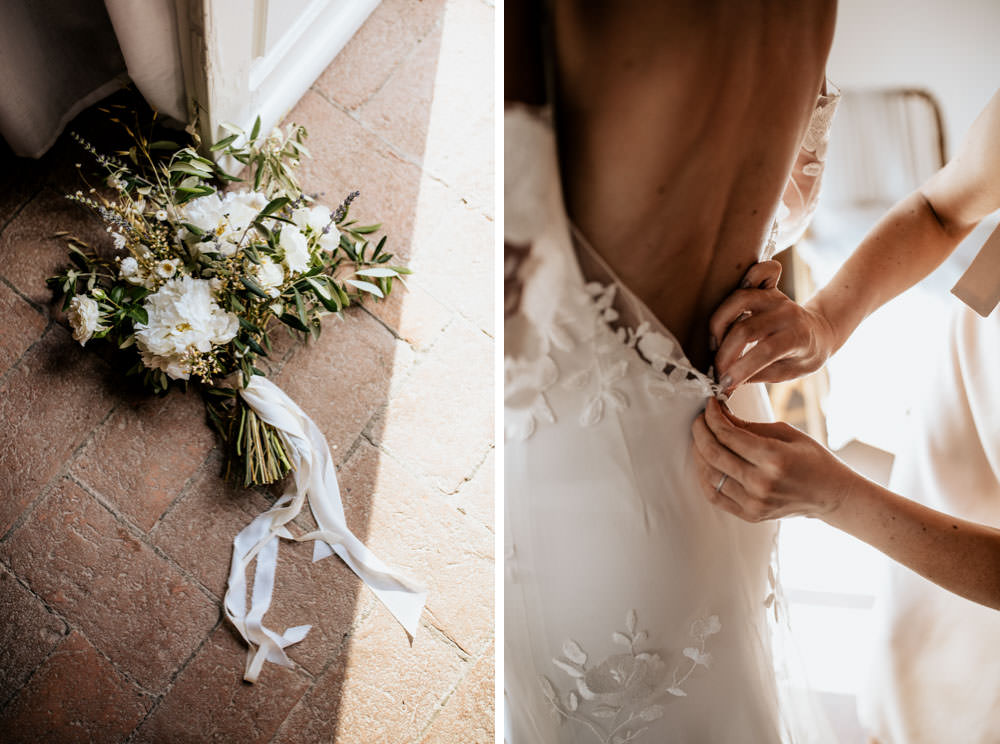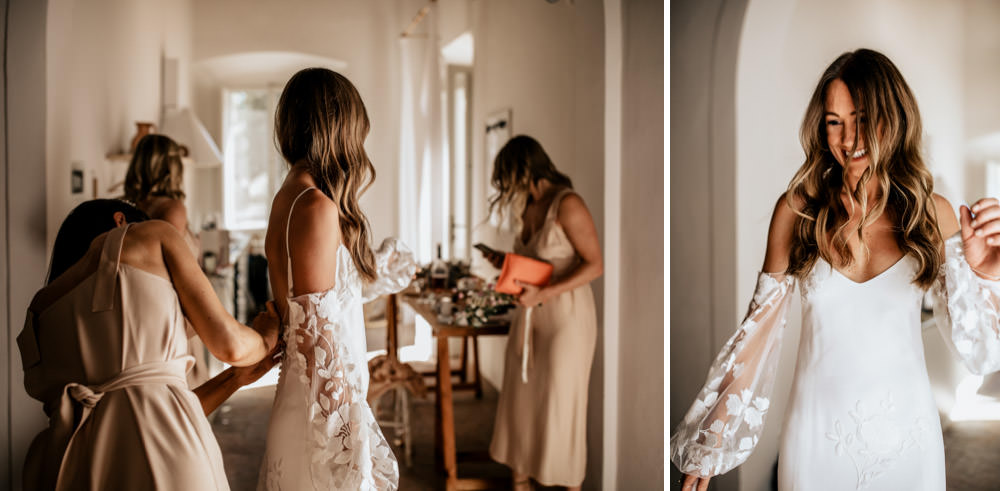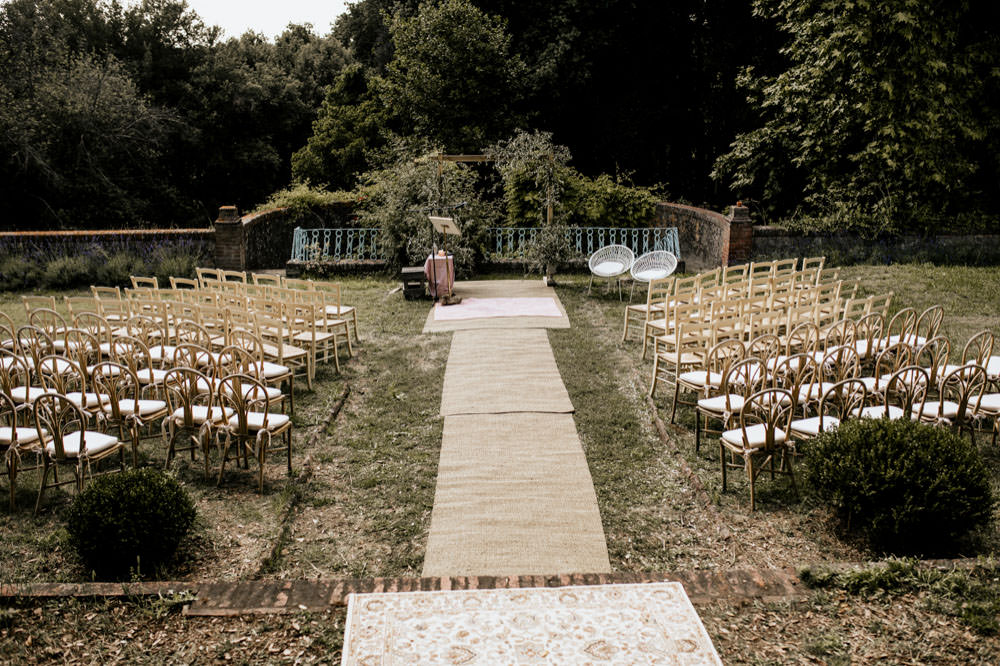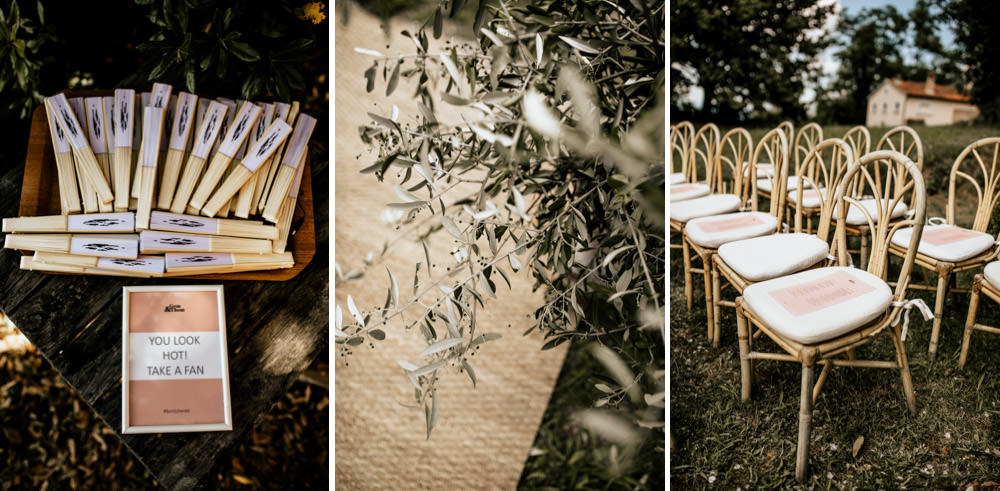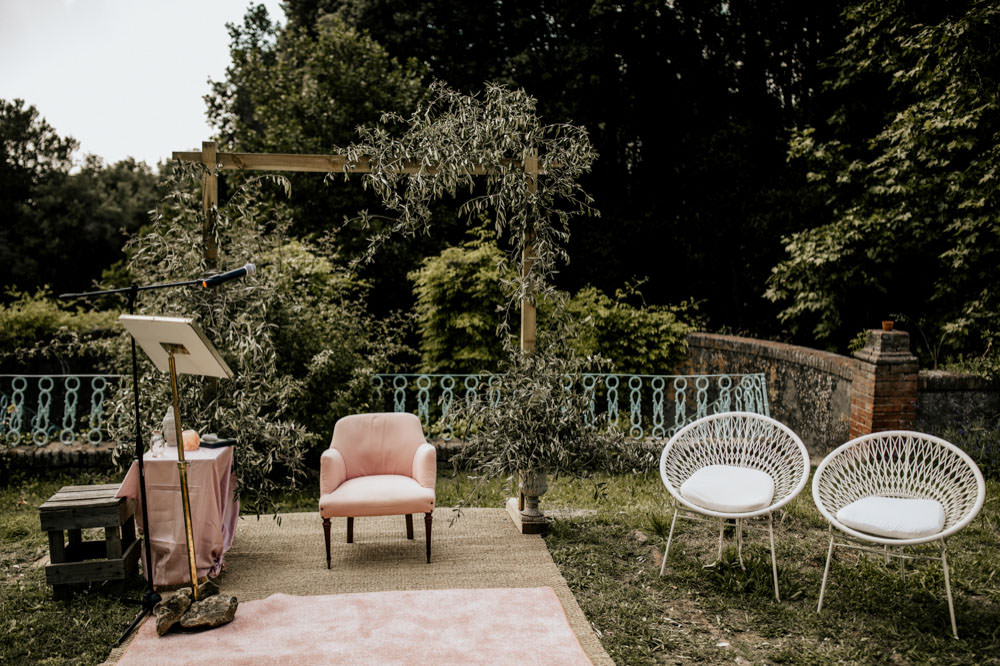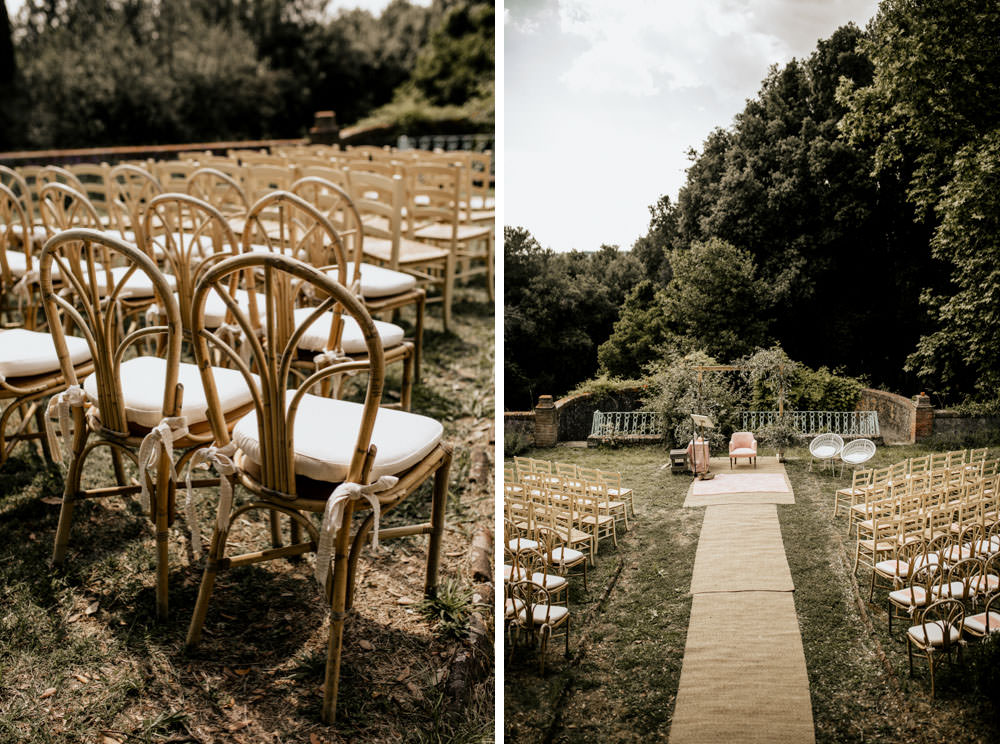 The ceremony was of course set in the beautiful mediterranean nature! We loved the Boho vibe with the beautiful wooden chairs and the rug in the front! Gemma told us before, the ceremony won't be in the least traditional or formal.. That's how we love it!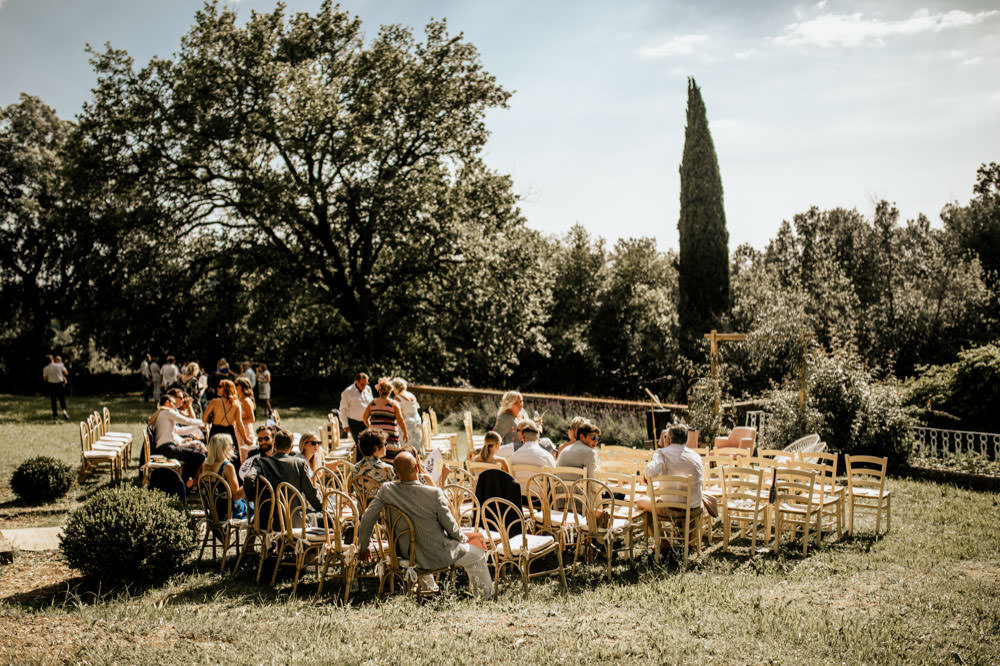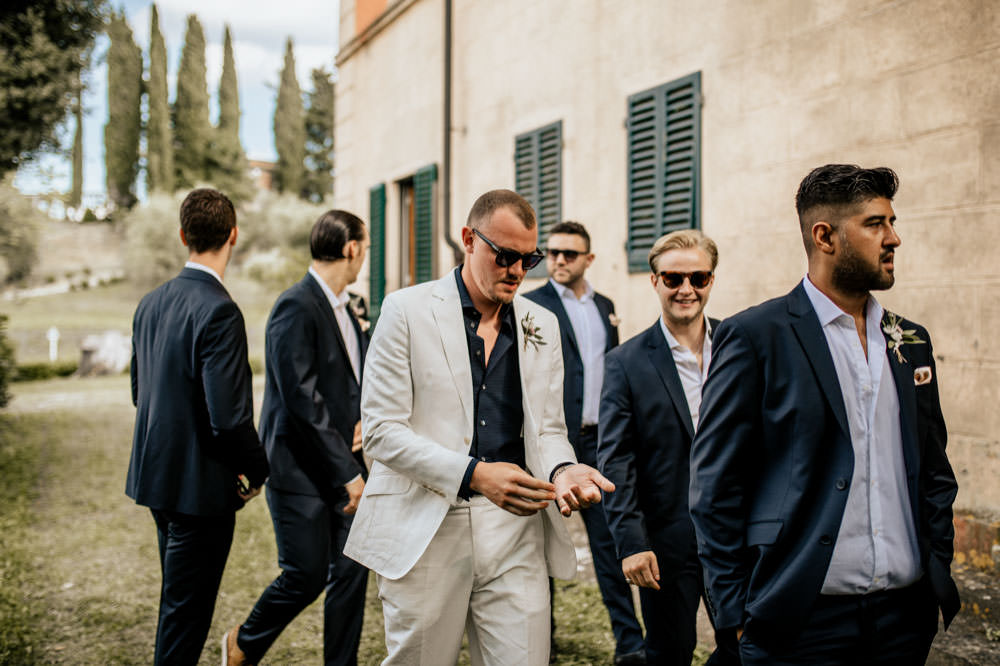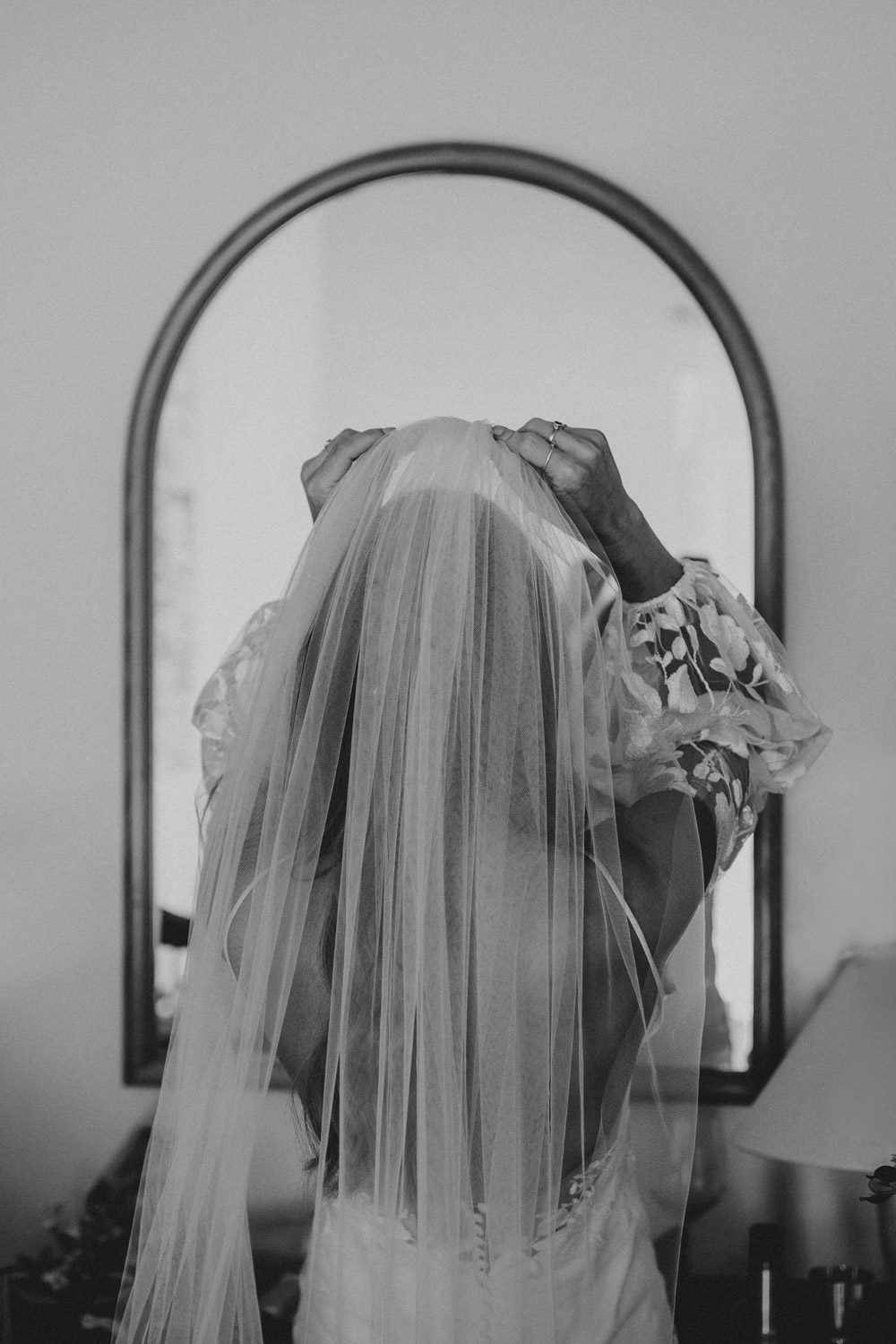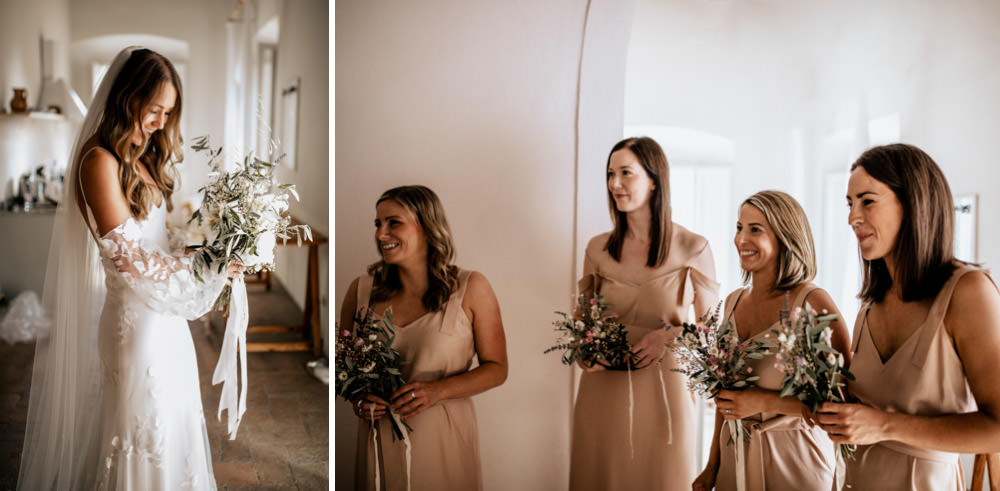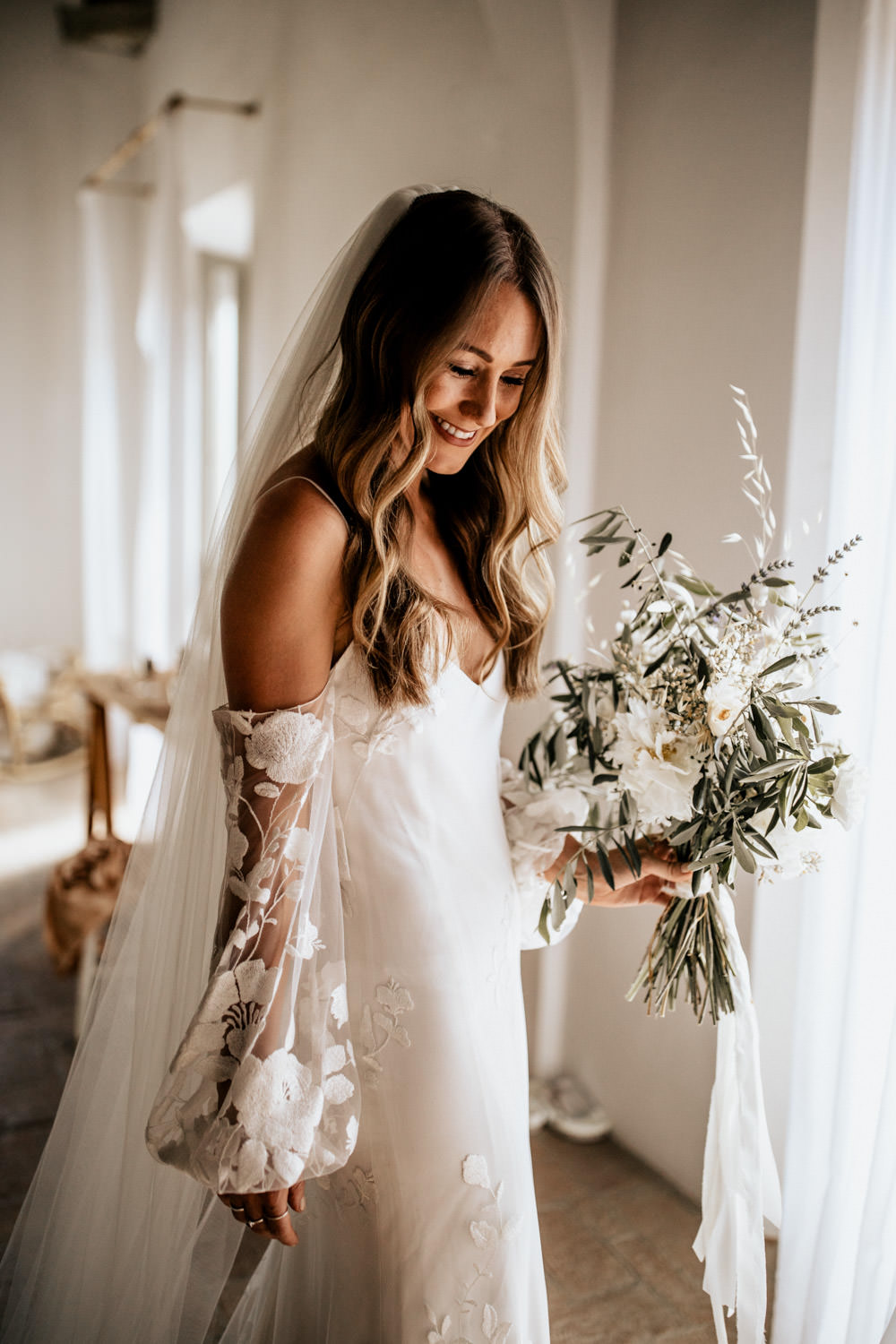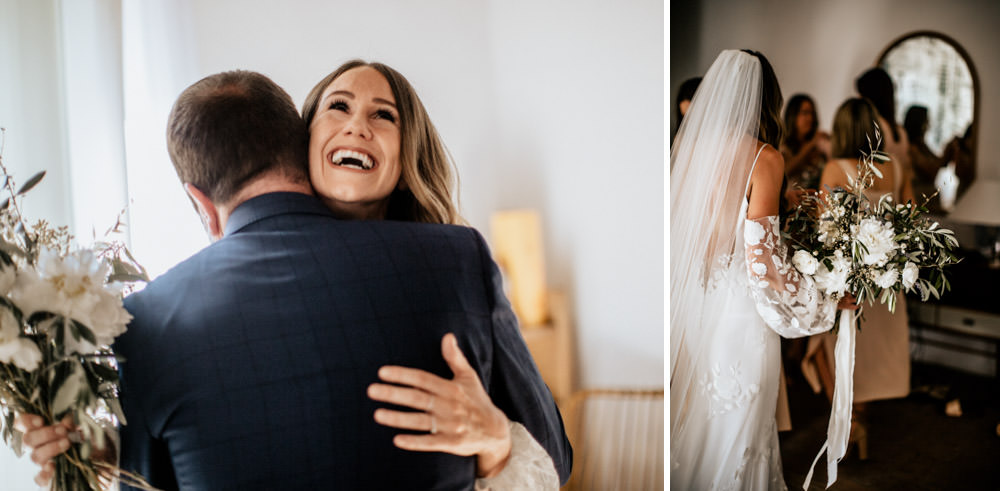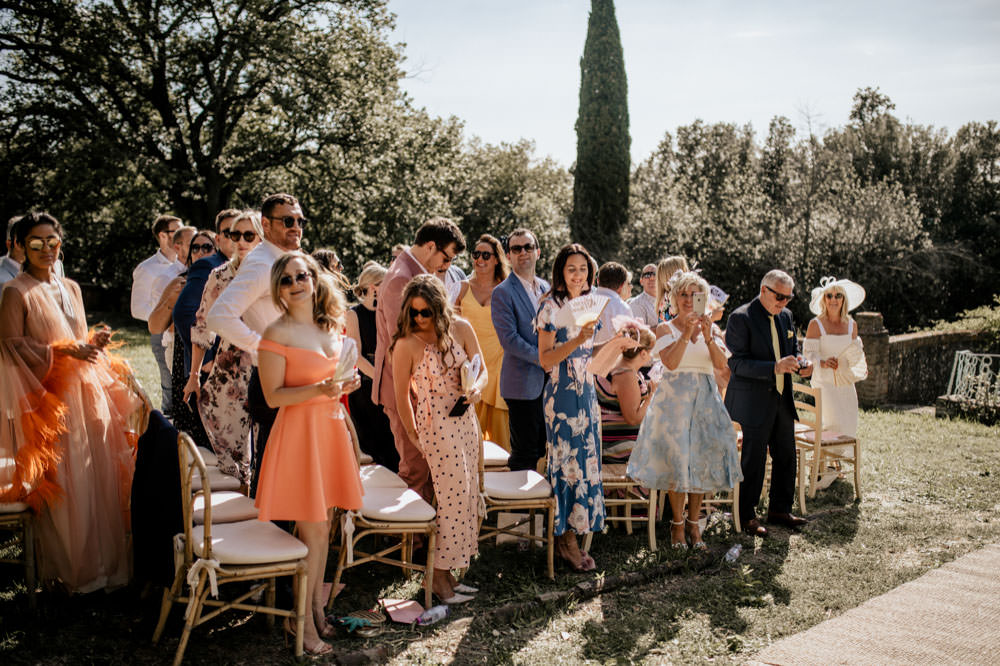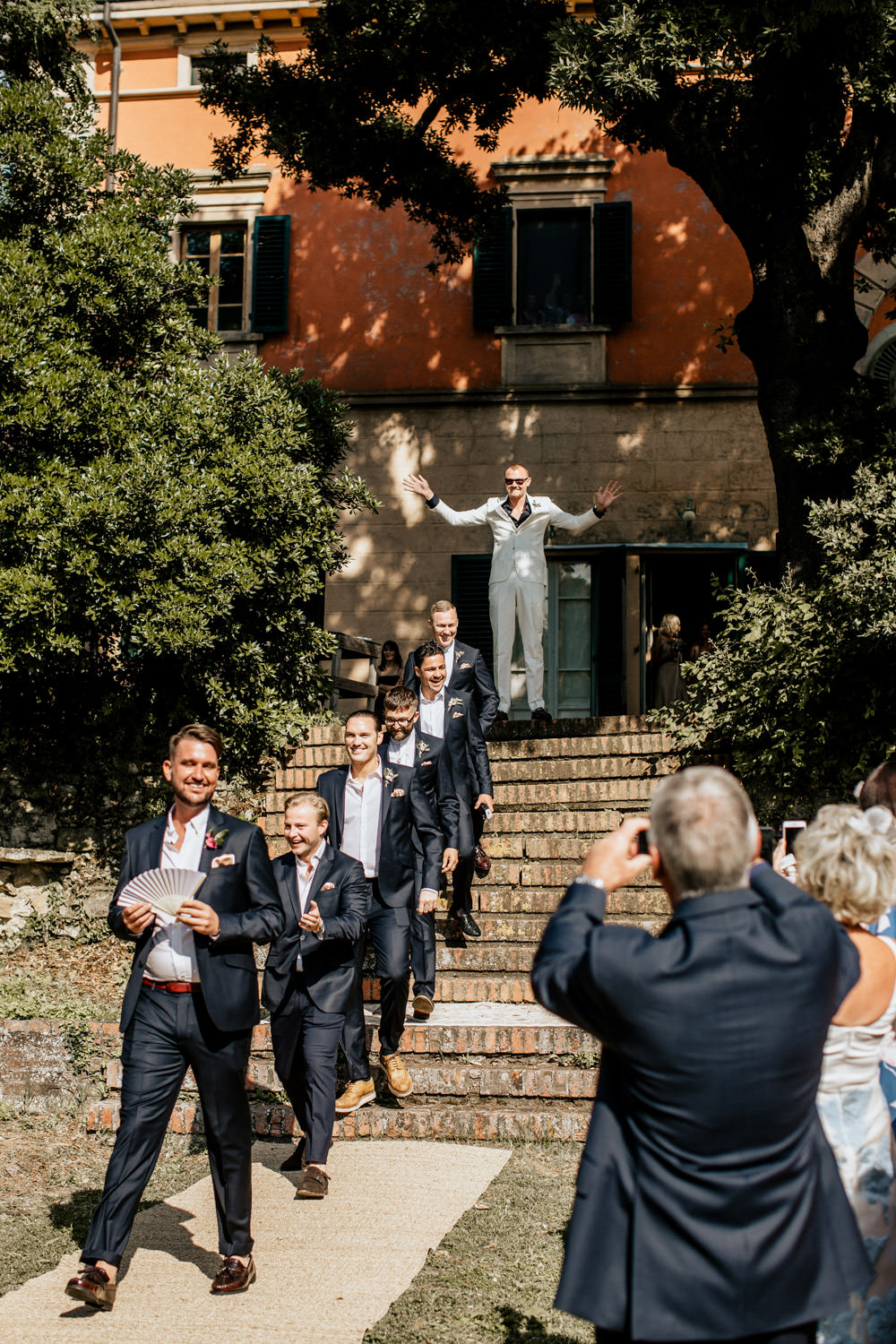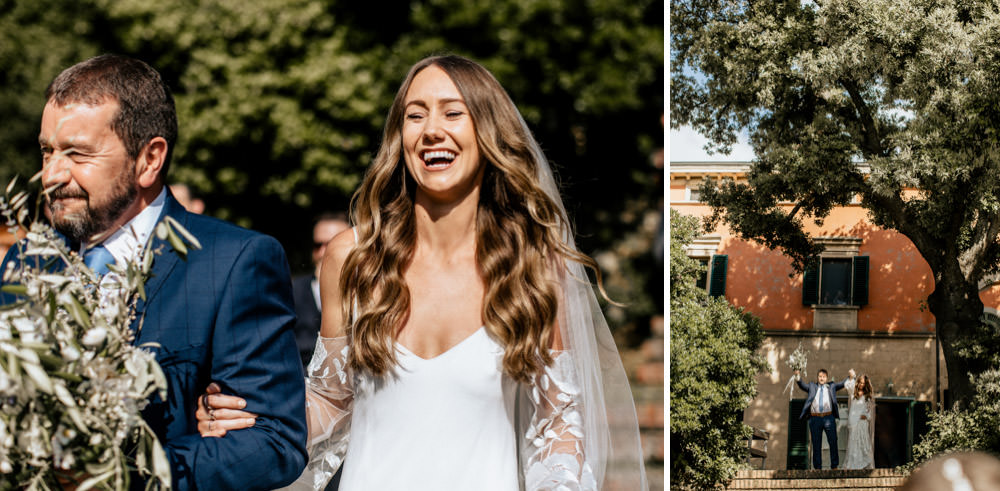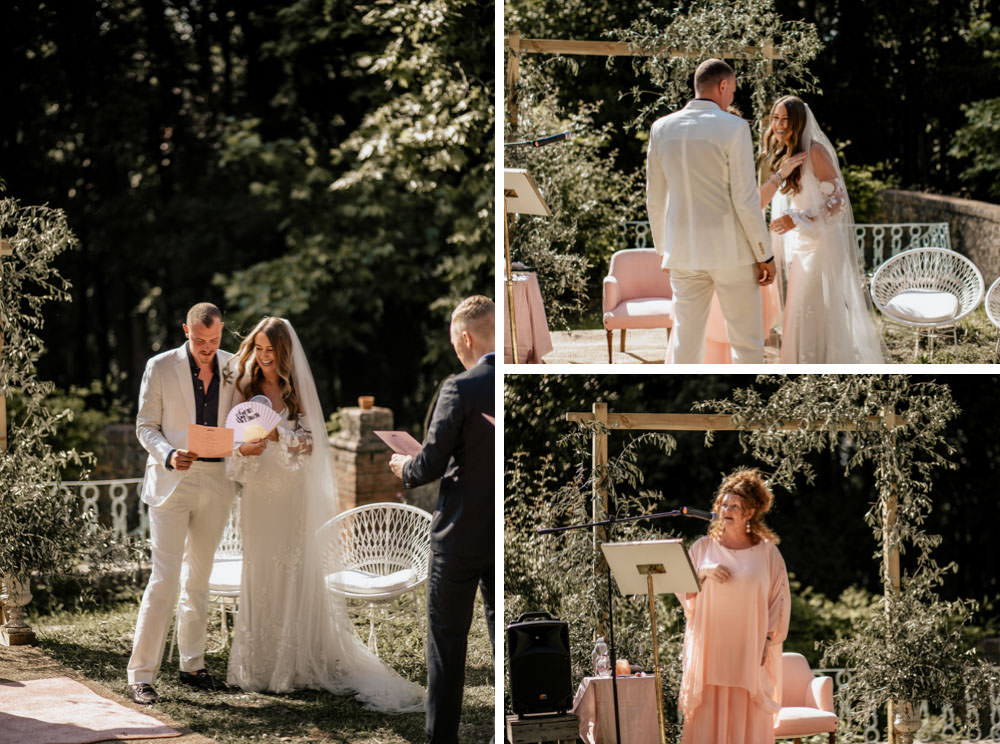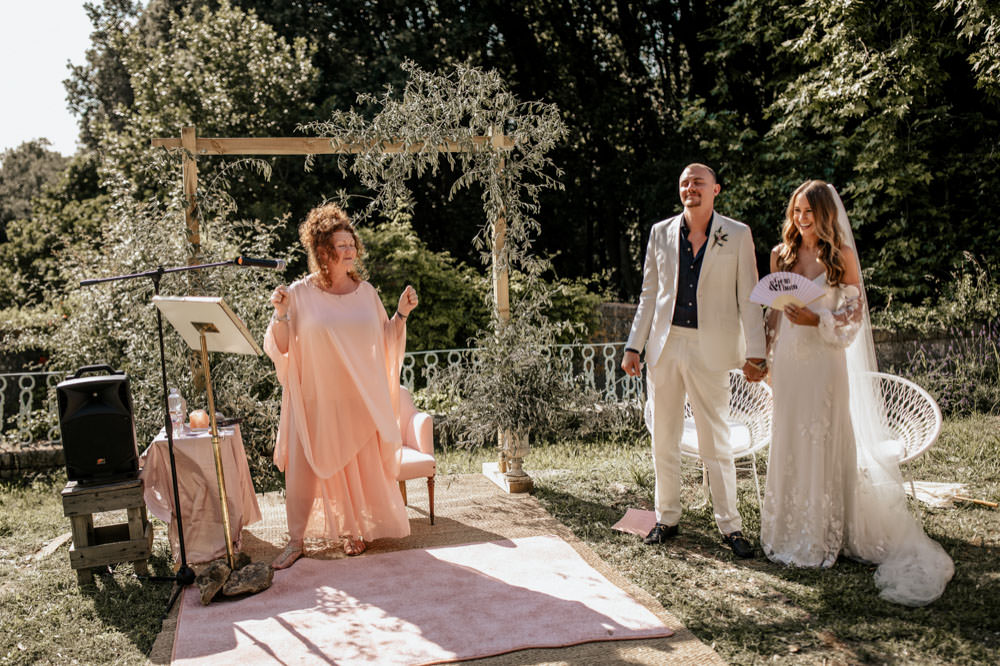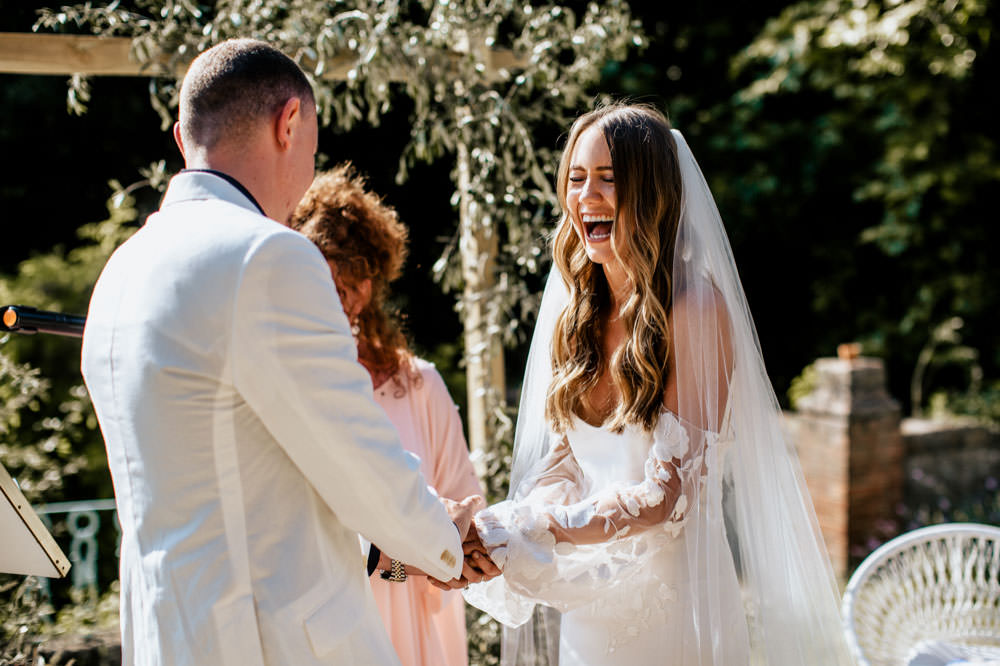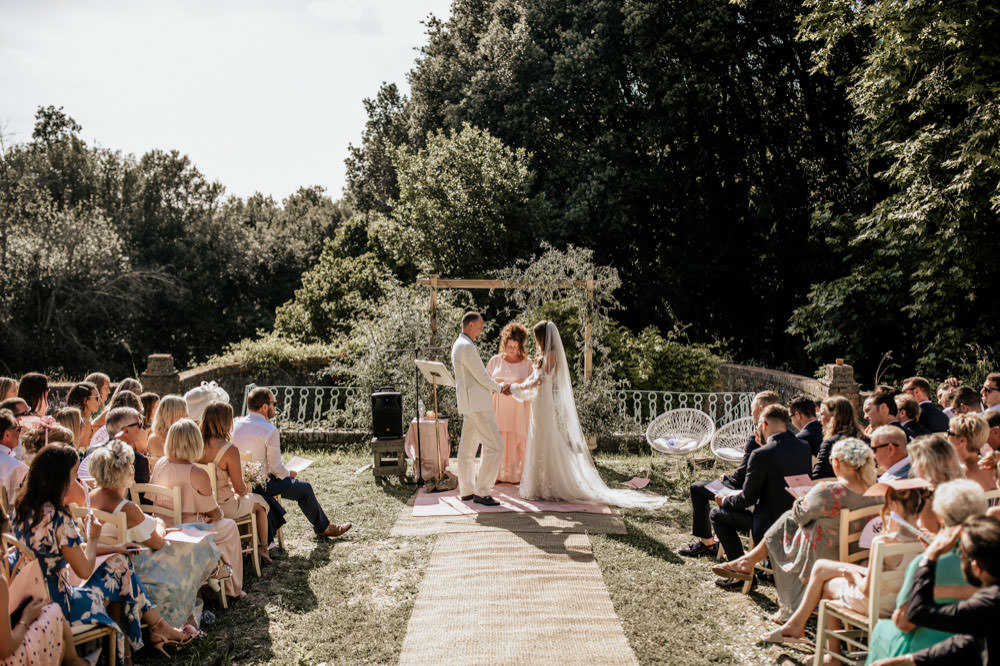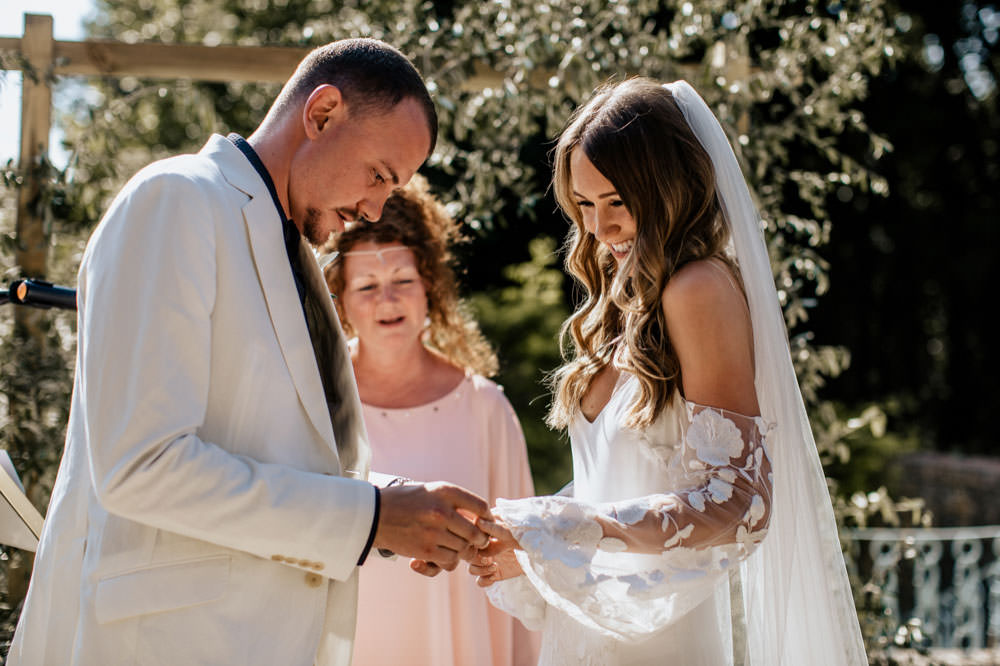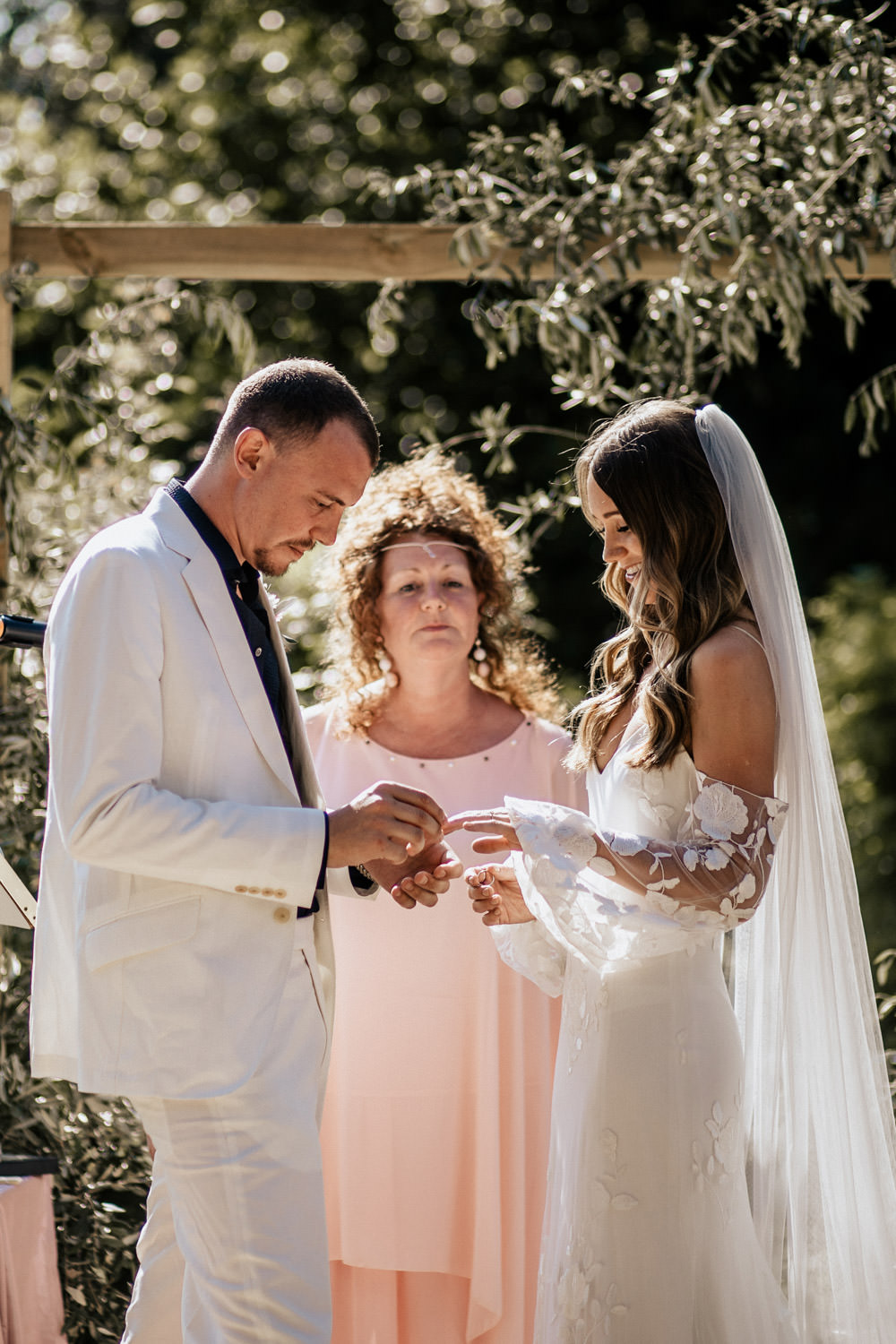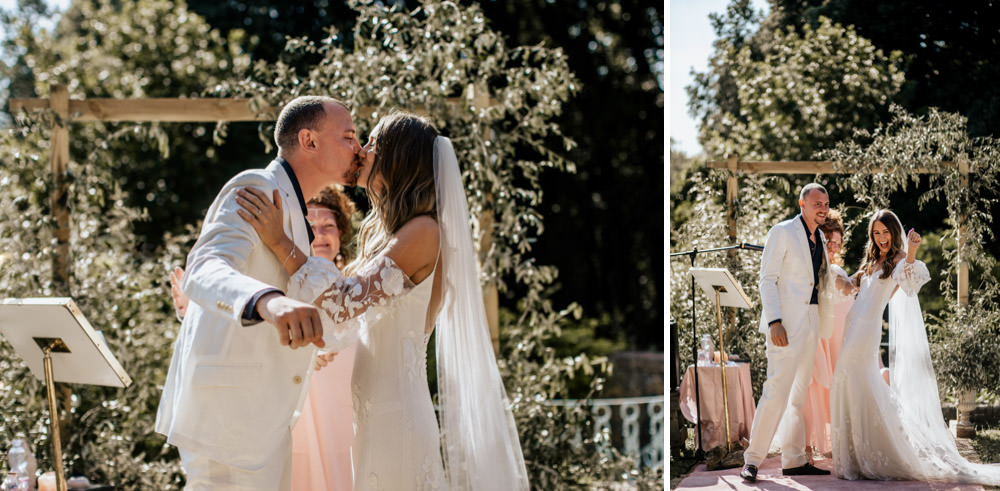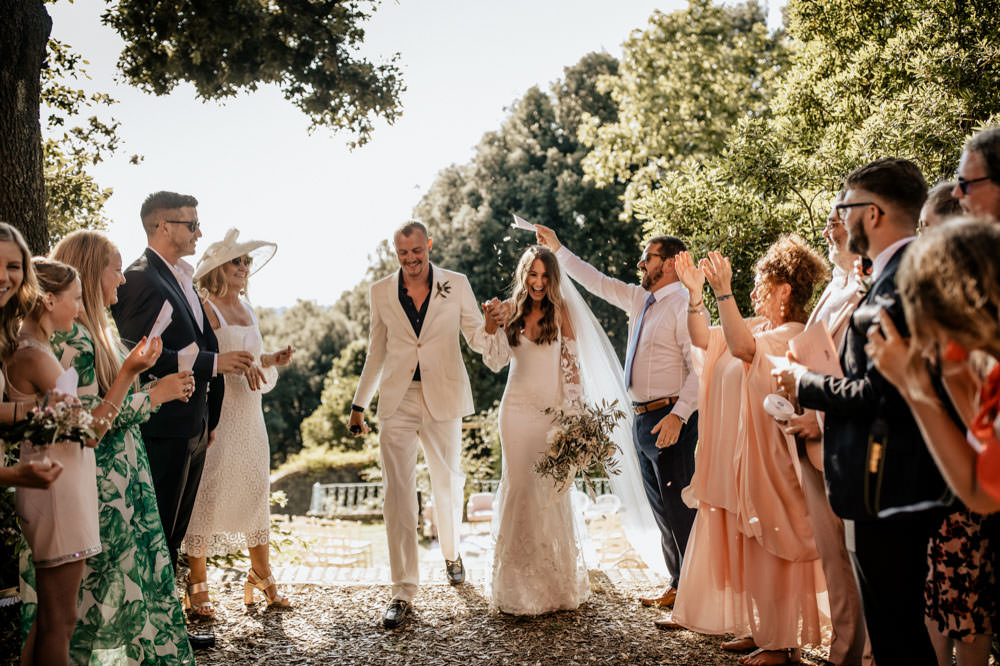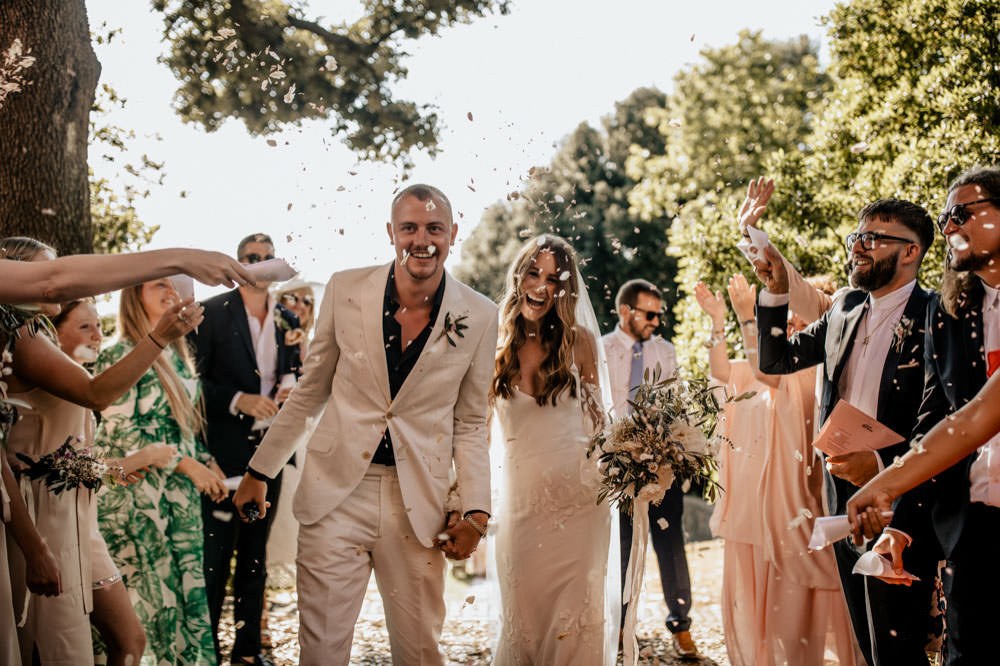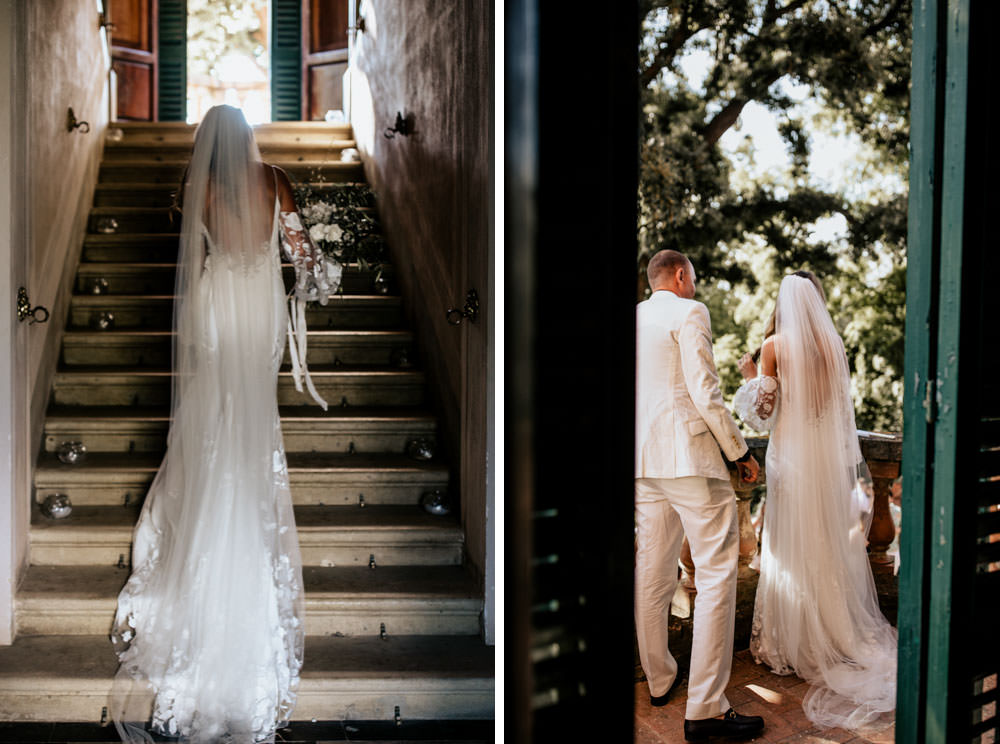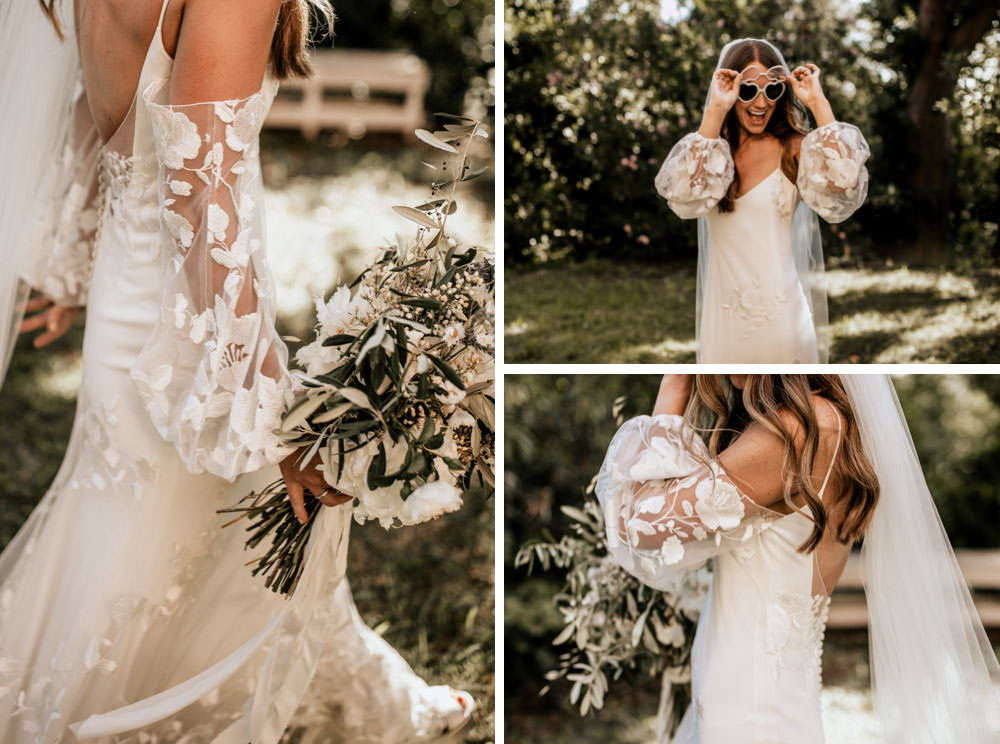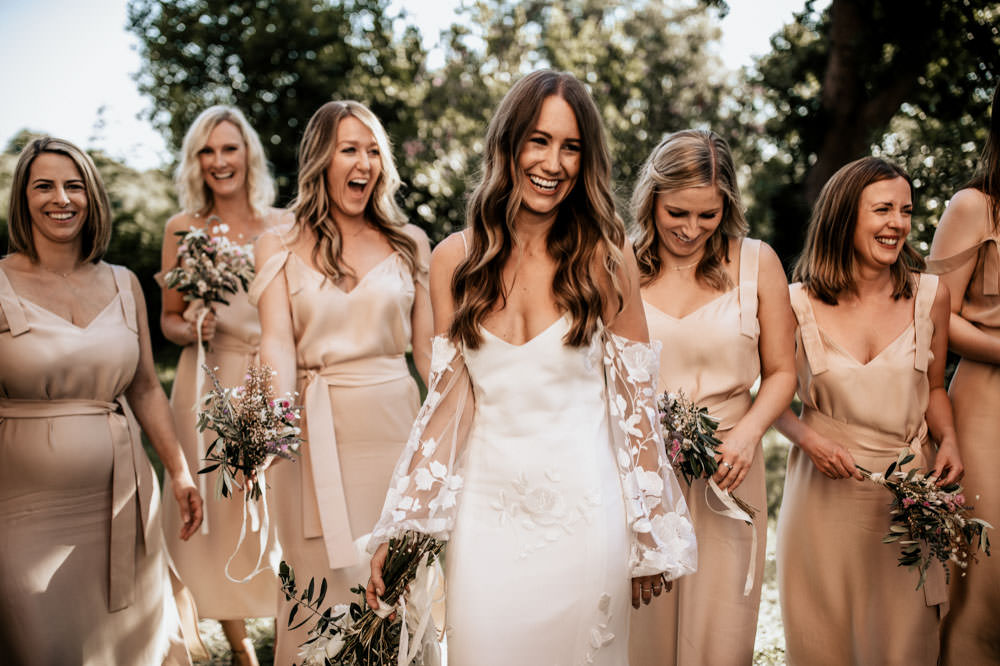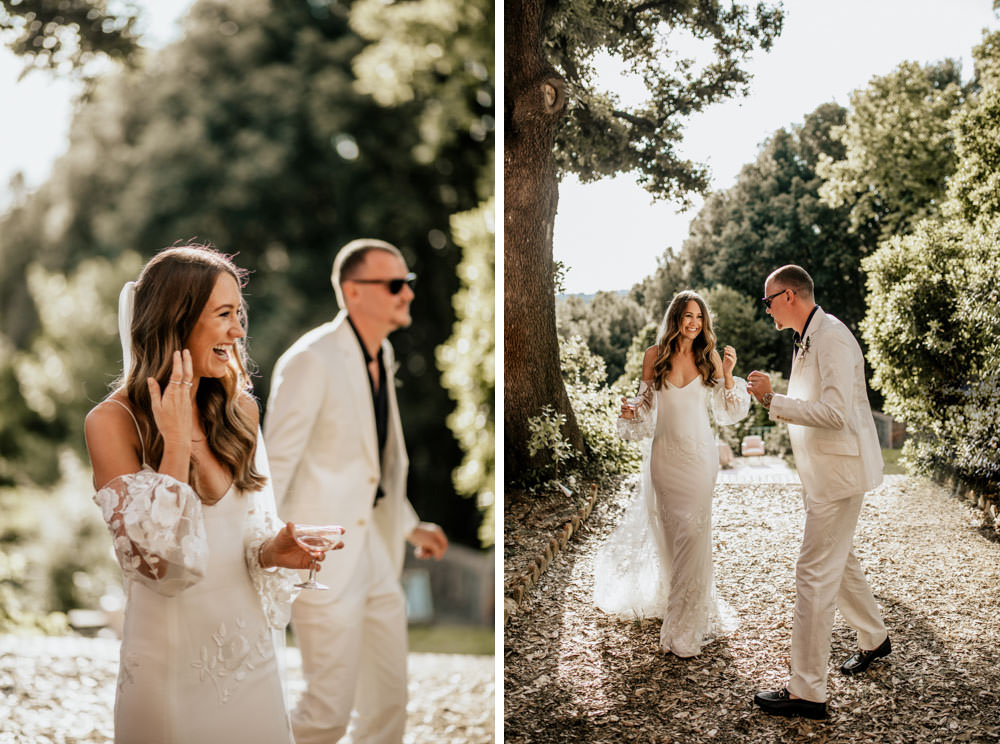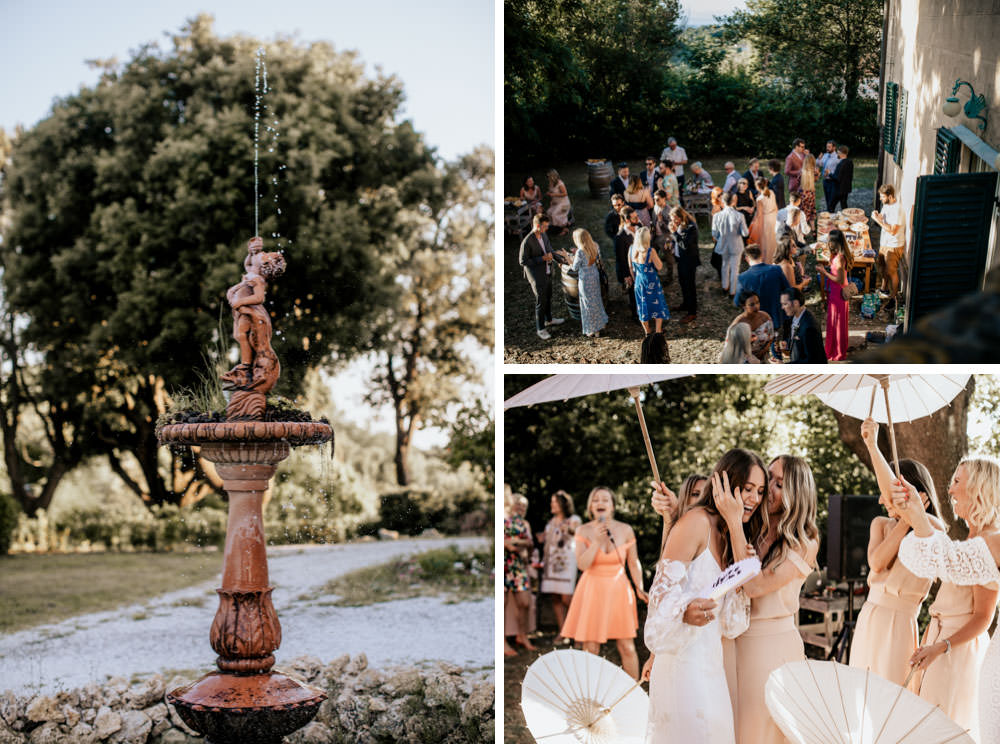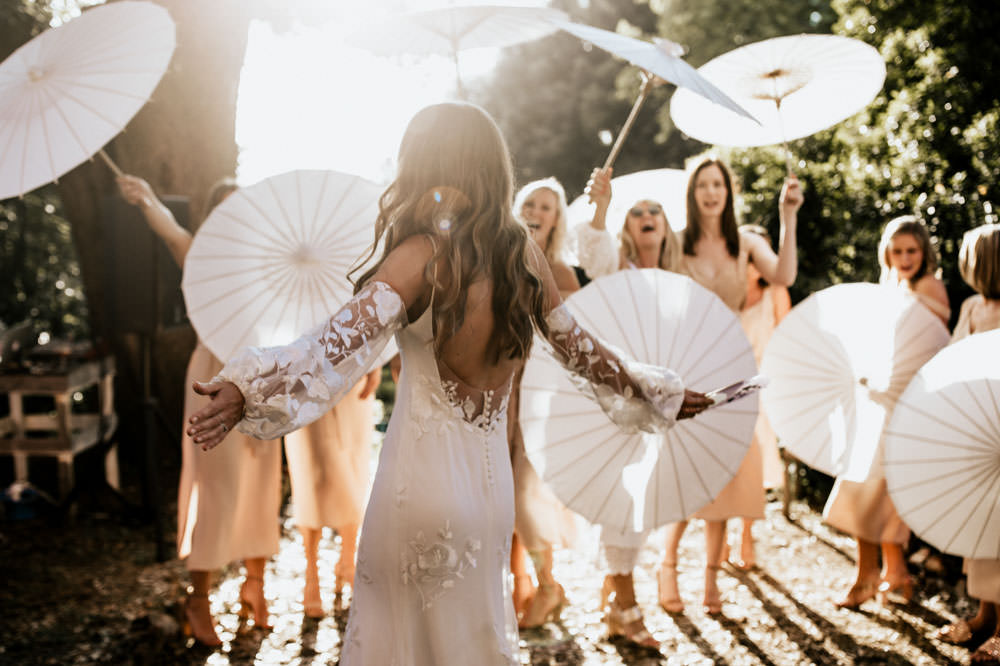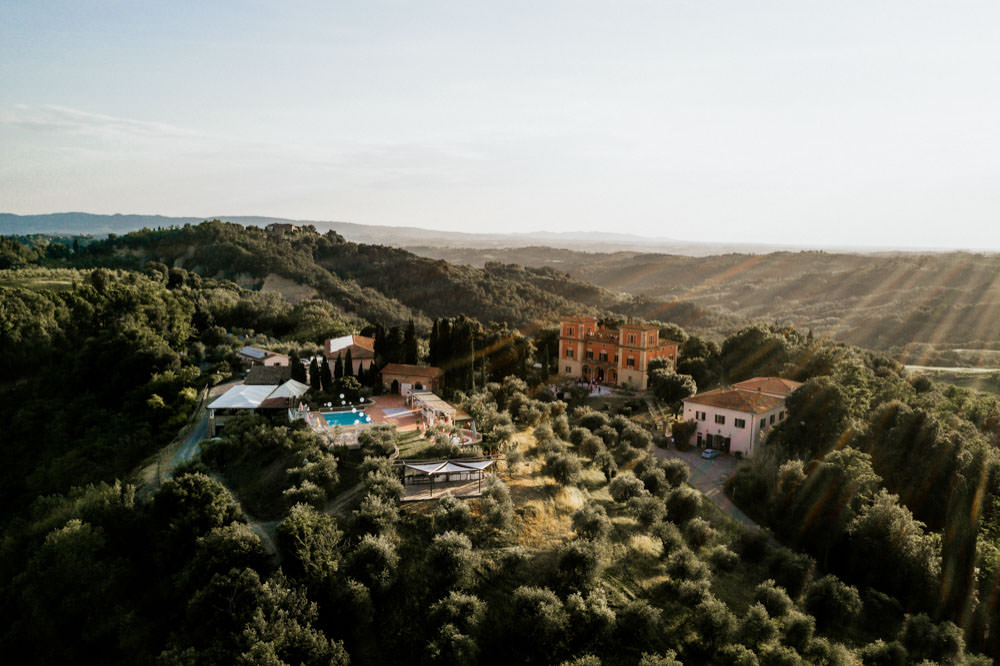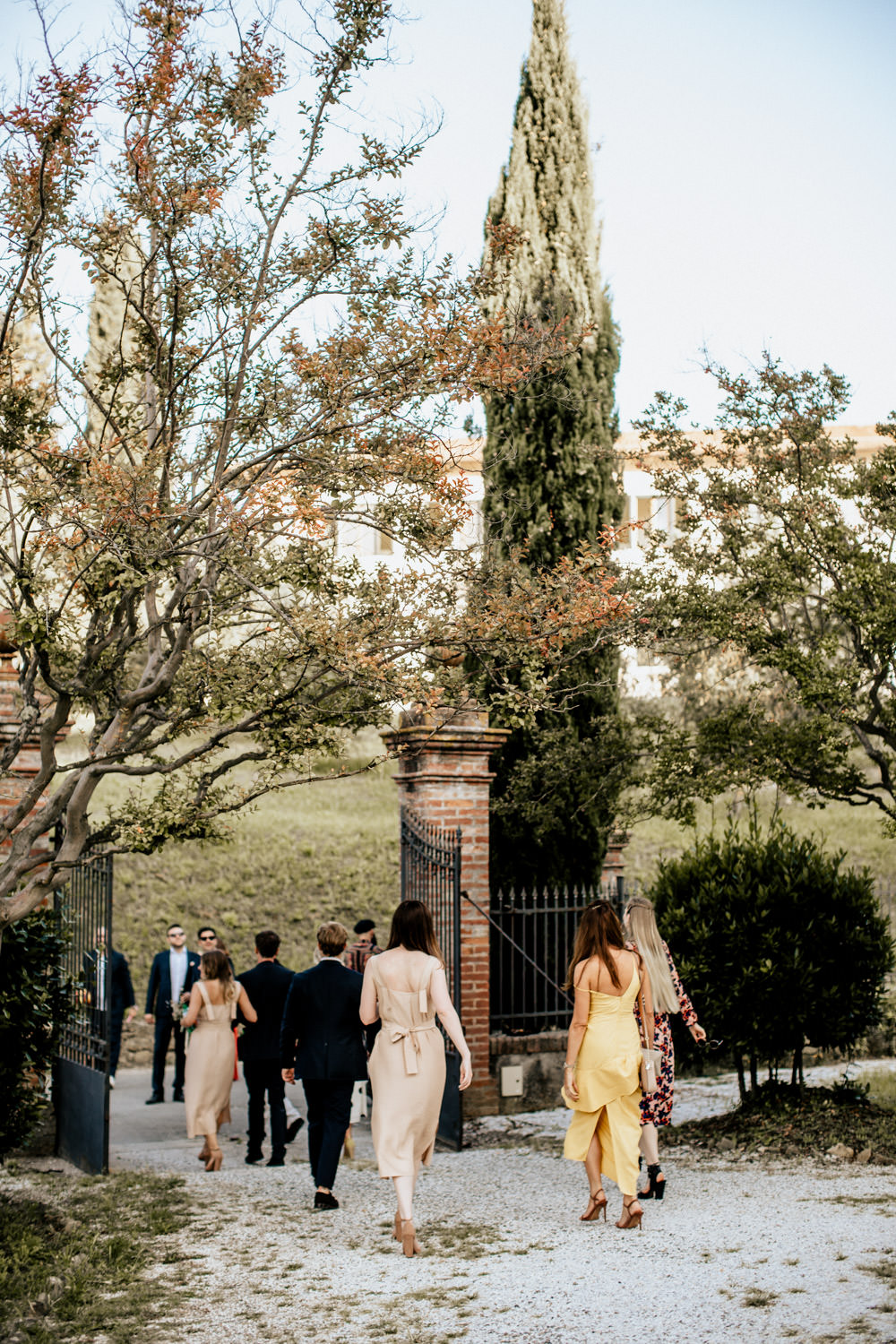 The bouquet and flower deco were designed by the uber-talented Cressida Jamieson. She picked wild flowers and foliage off the land and added some stunning white flowers that she brought with her from the UK.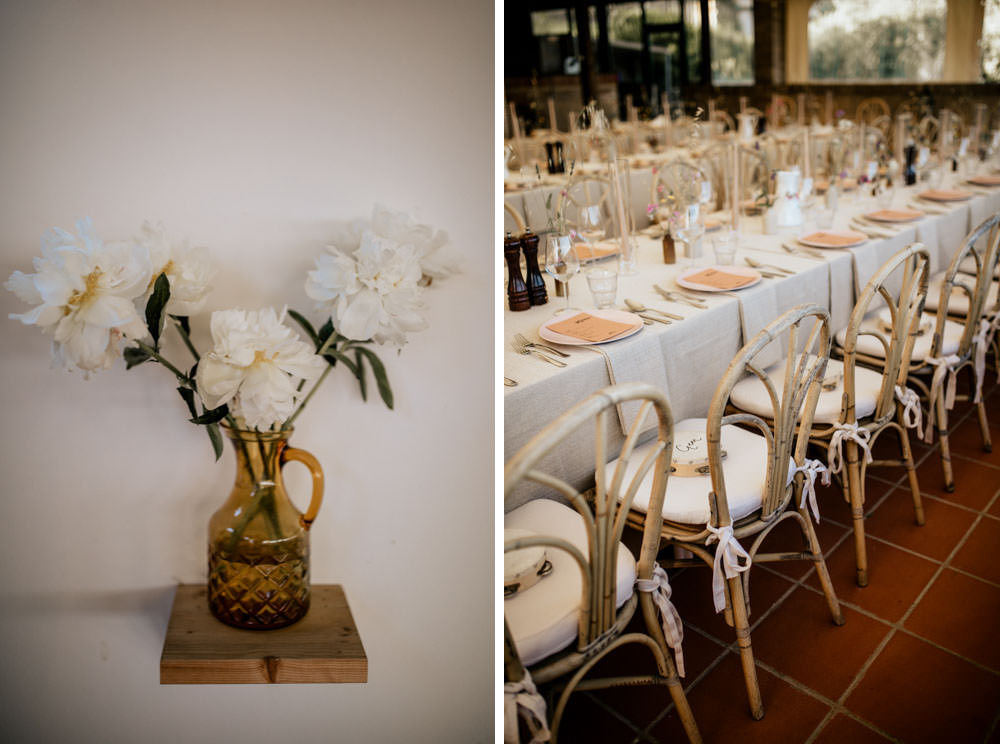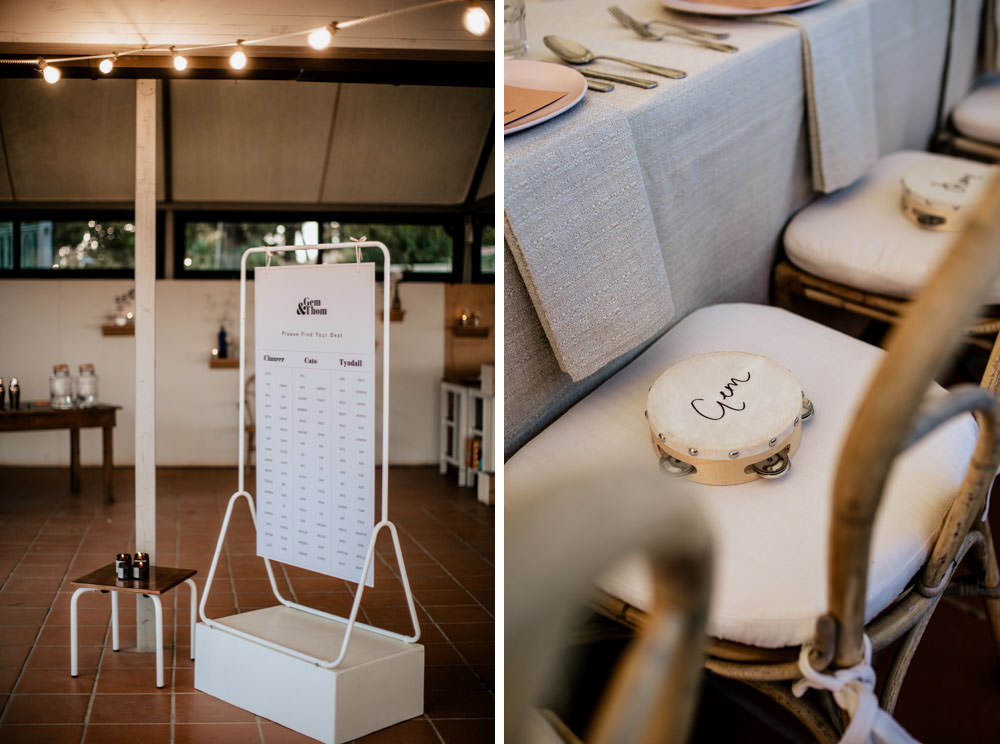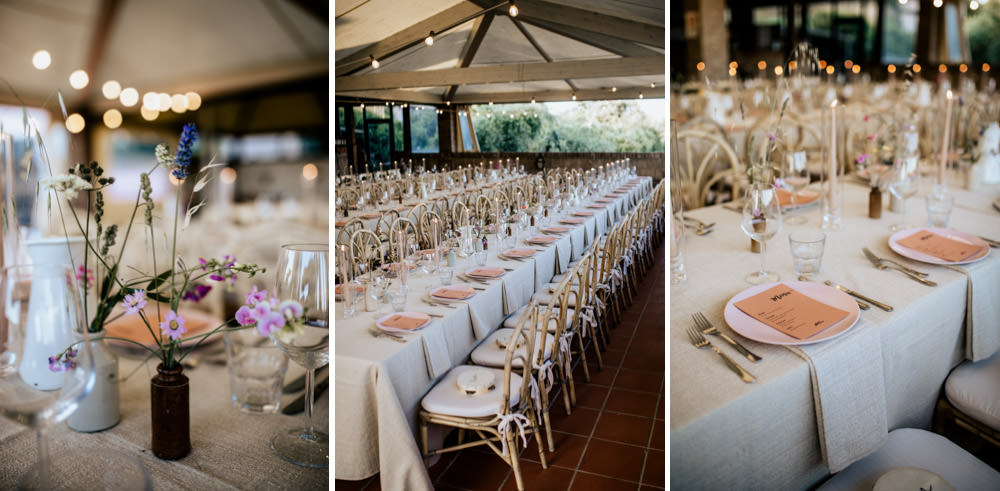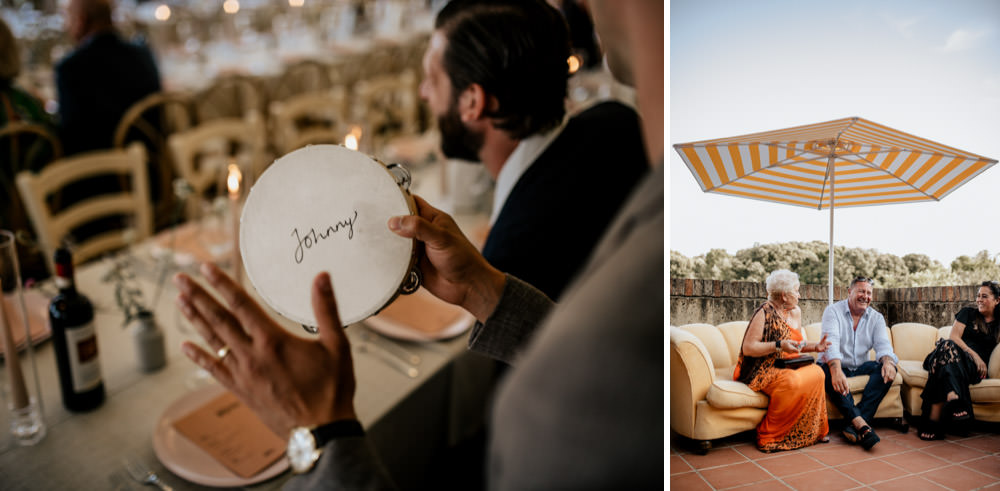 During the cocktail hour we took some few couple pics with the two of them! We never want our couple's to spend too much time away from the guests and recommend to have a short sunset session in the best light instead.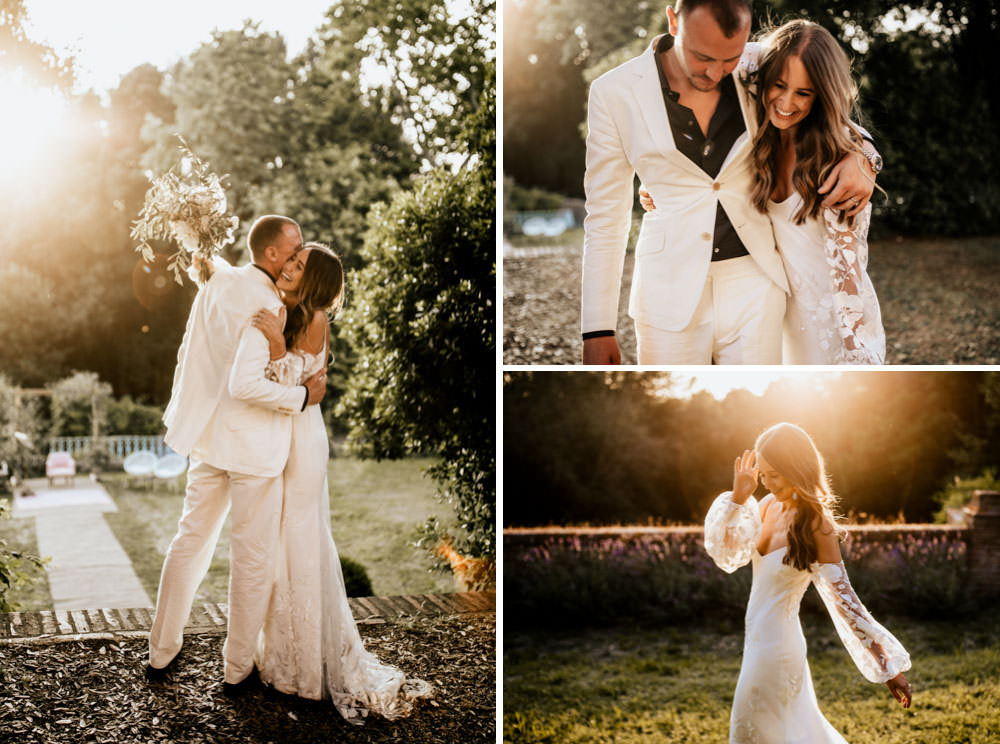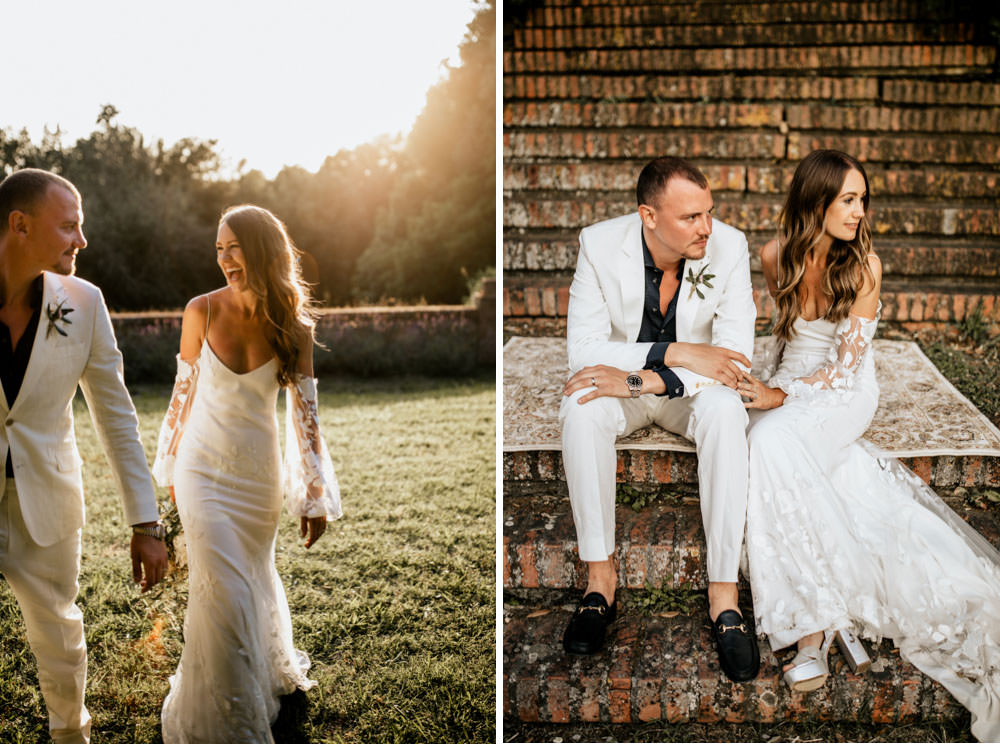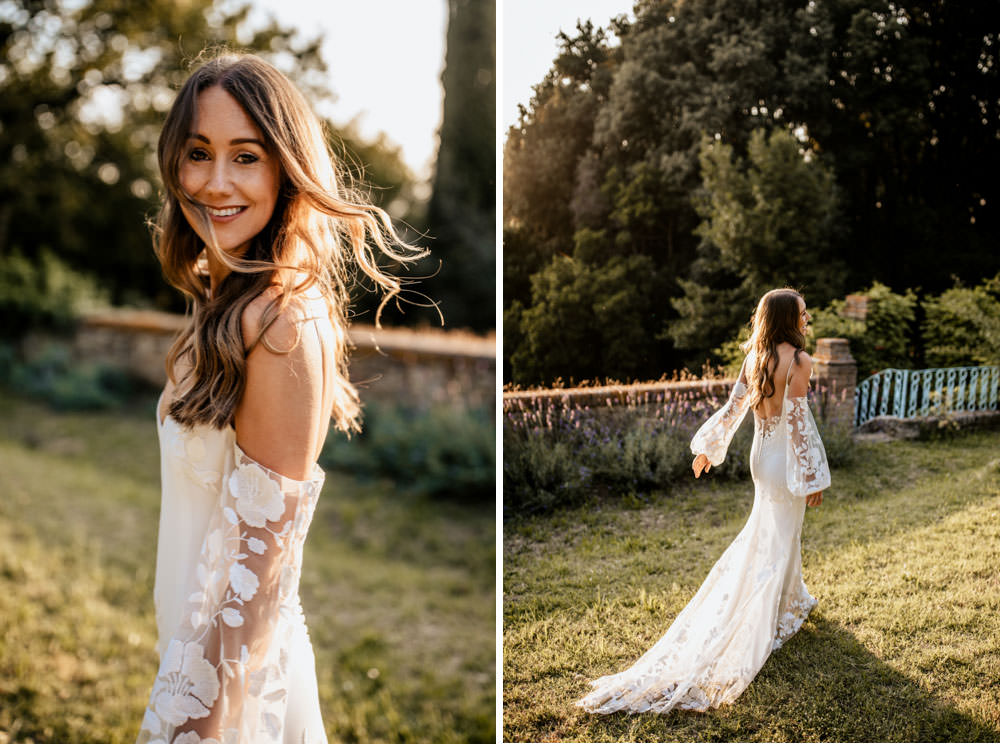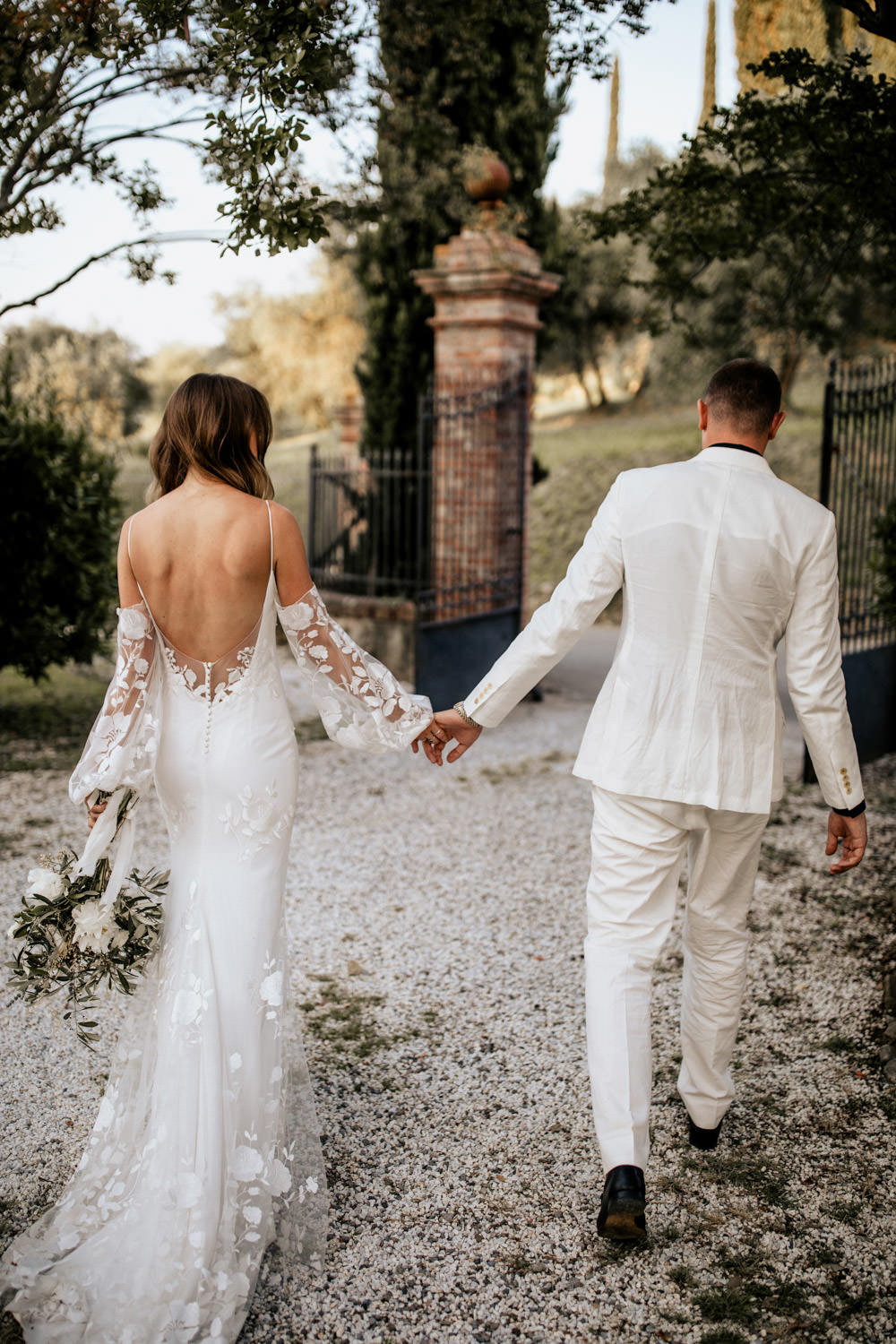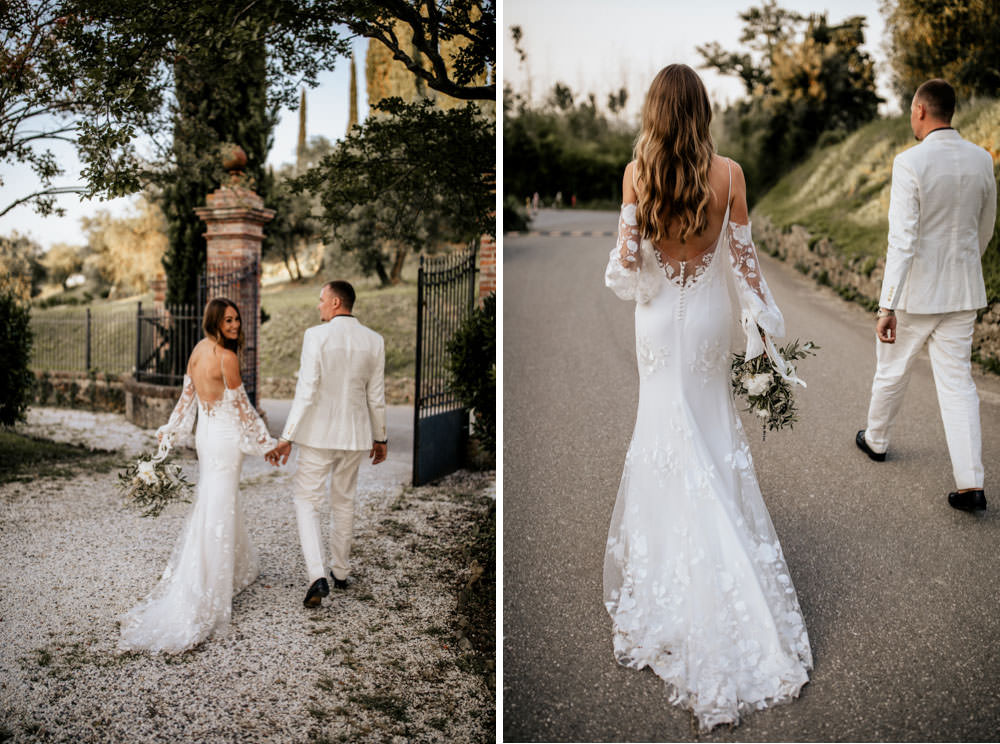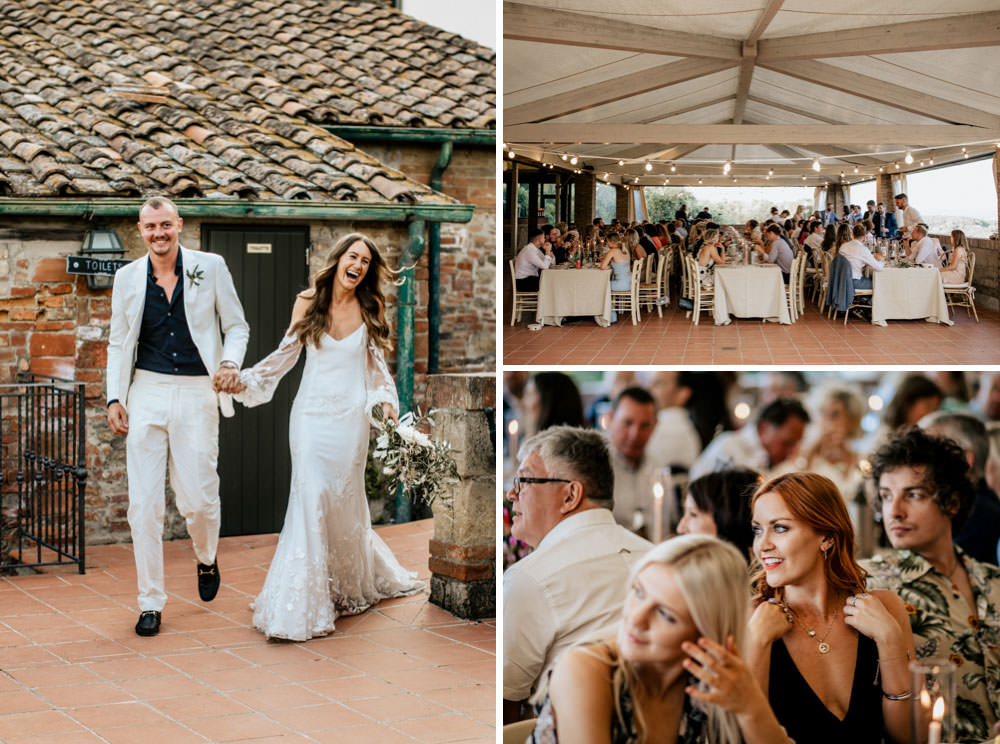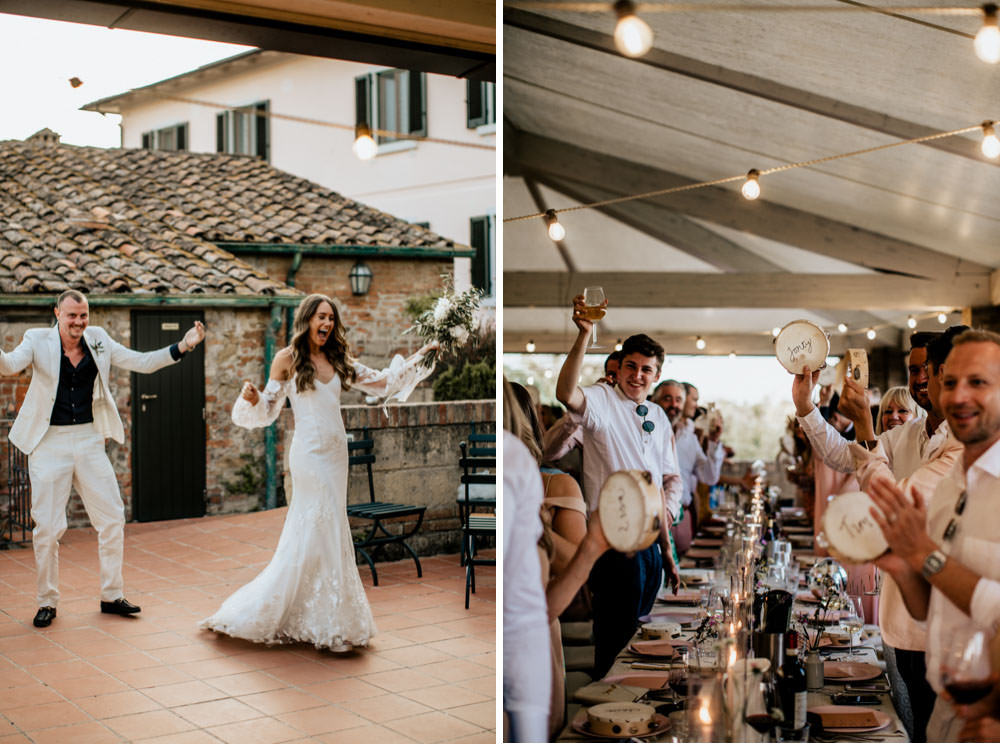 The dinner setting was amazing too! We loved the idea with the personalized tambourine for every guest.. that makes a great atmosphere!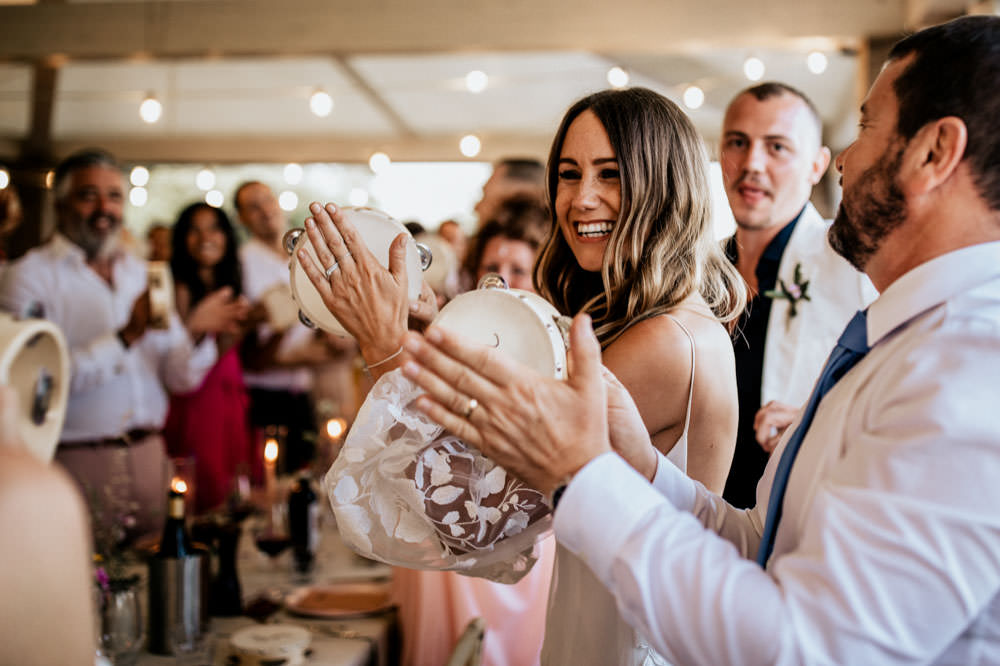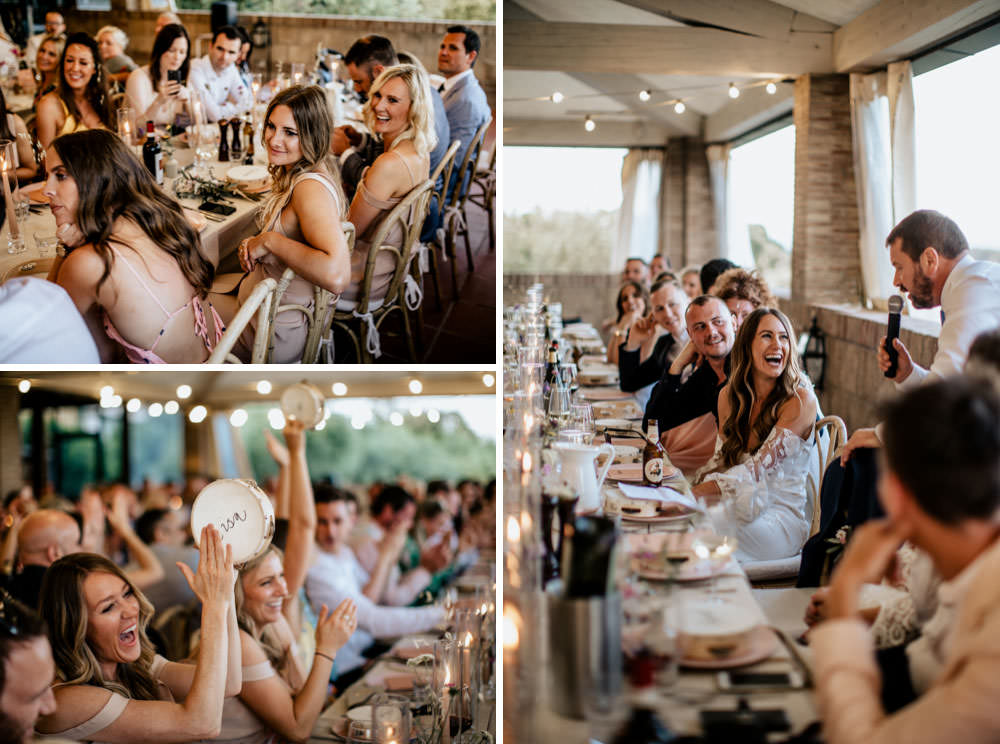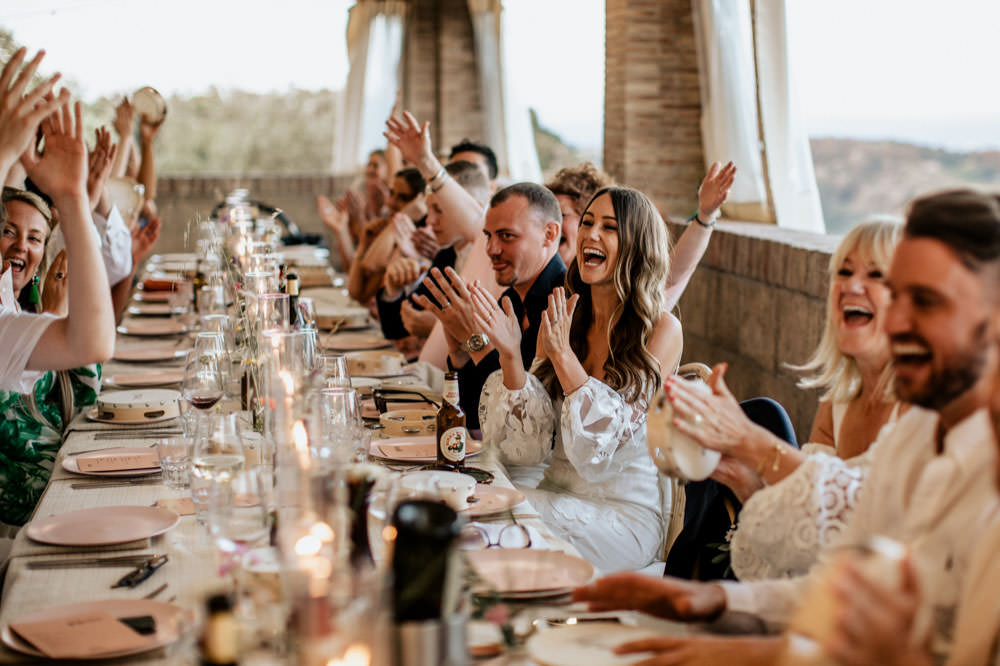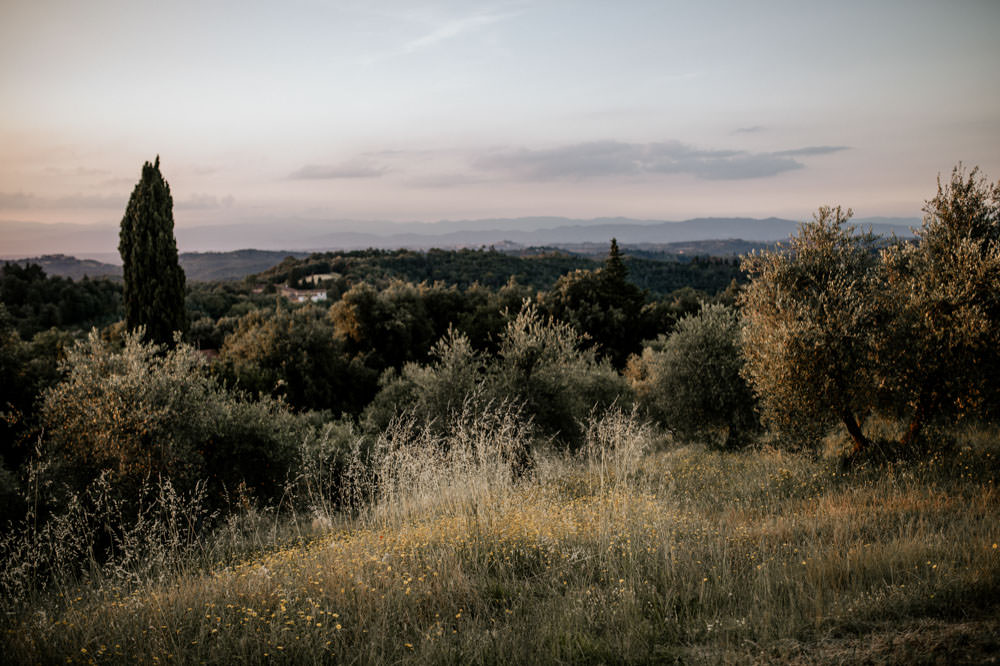 As the sun setted, we took some more couple pics of them before the party started rolling.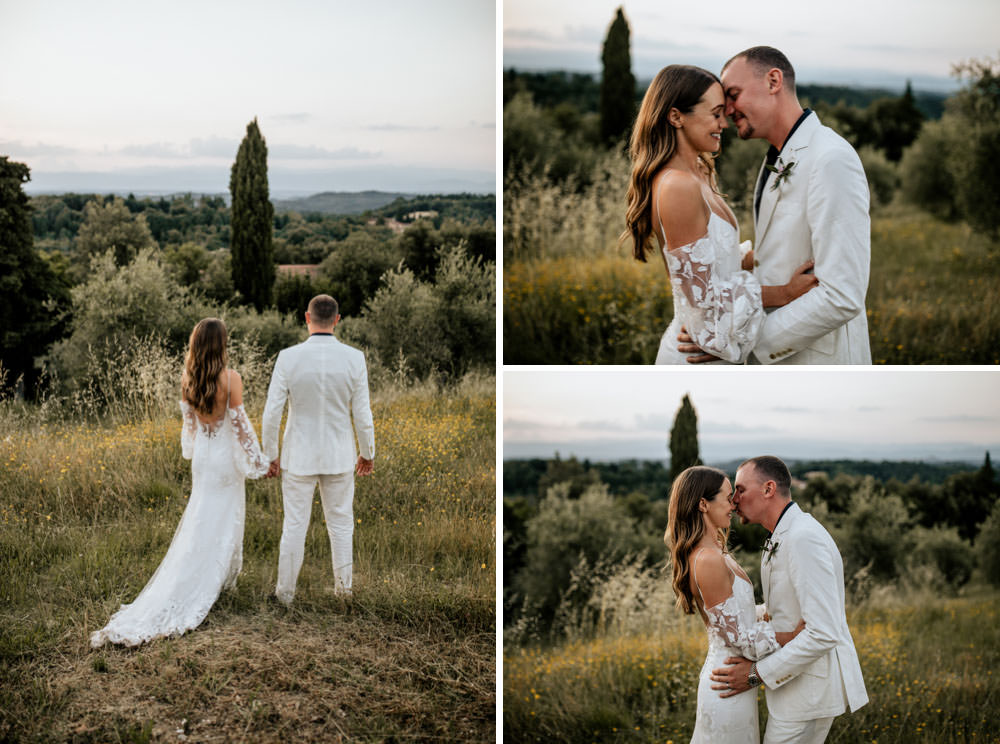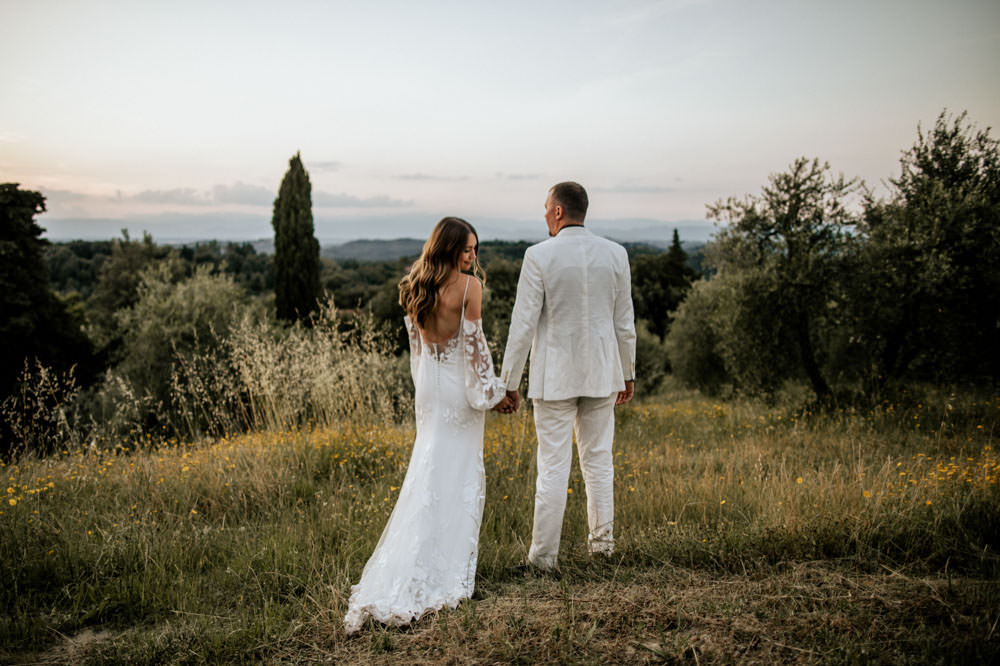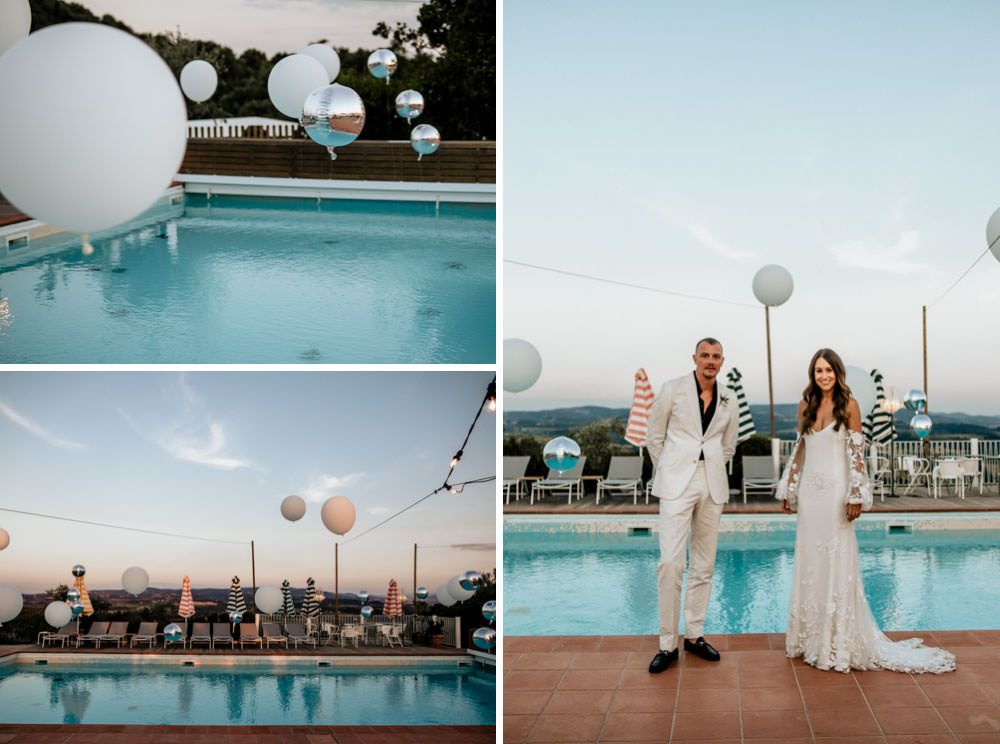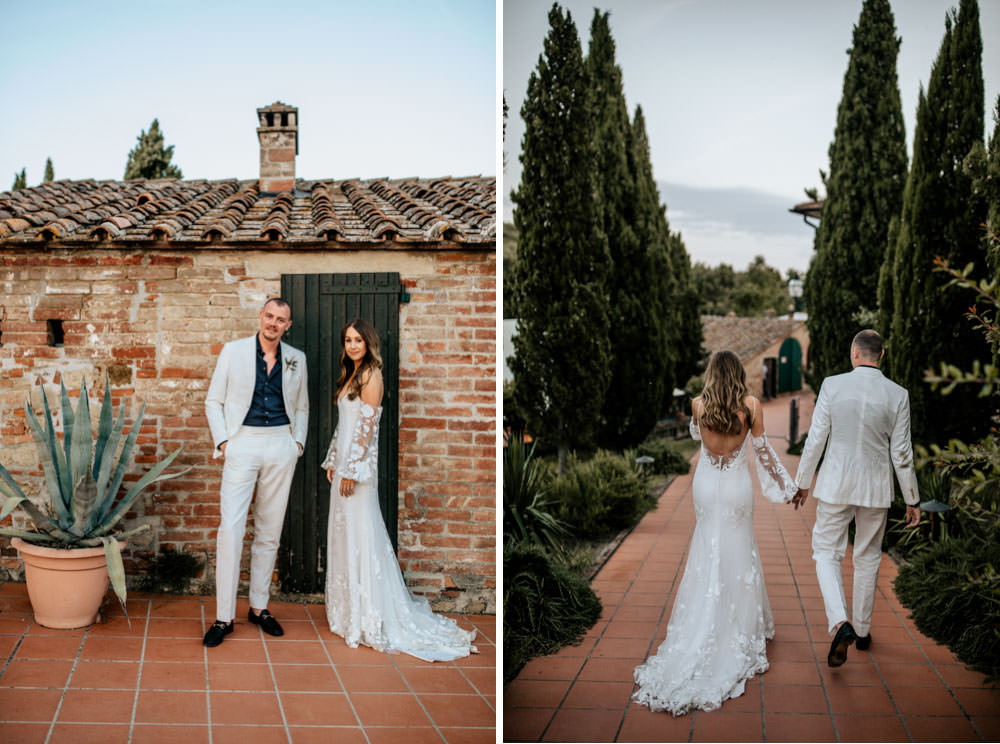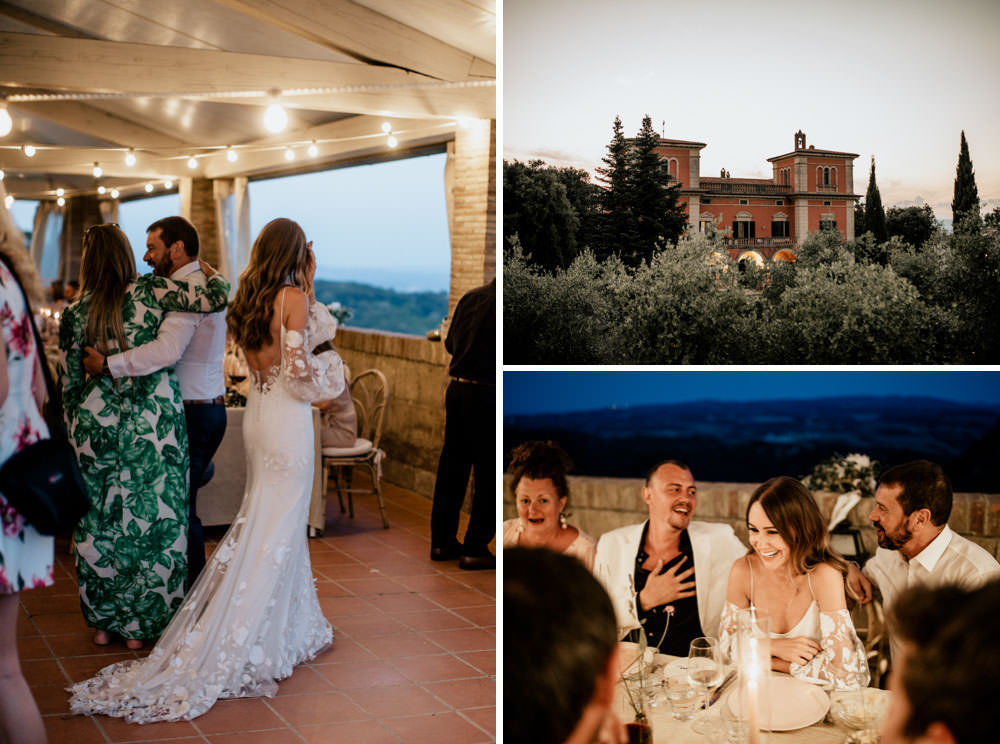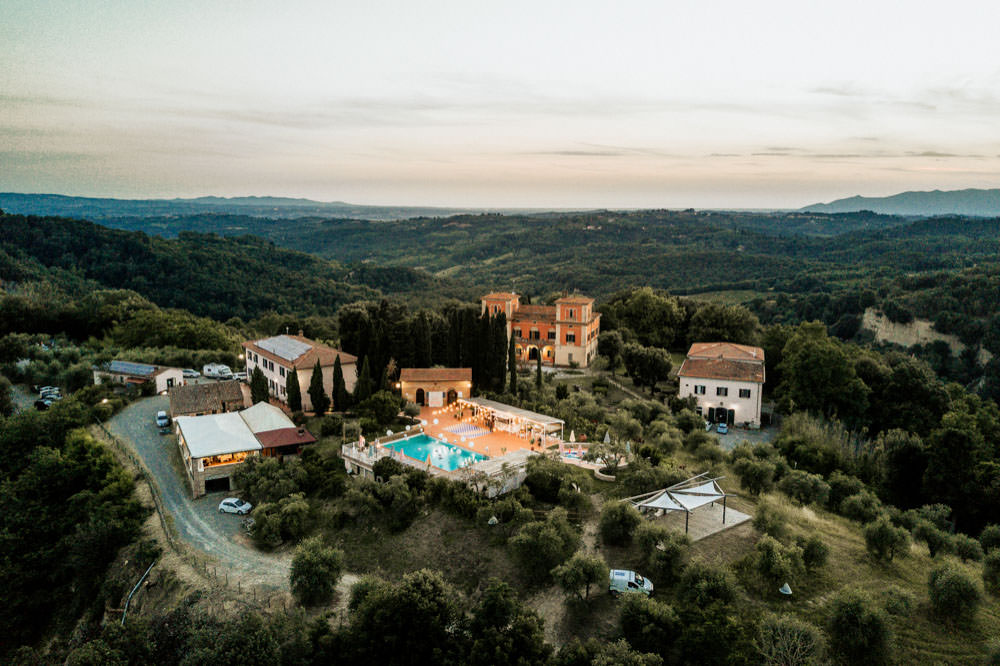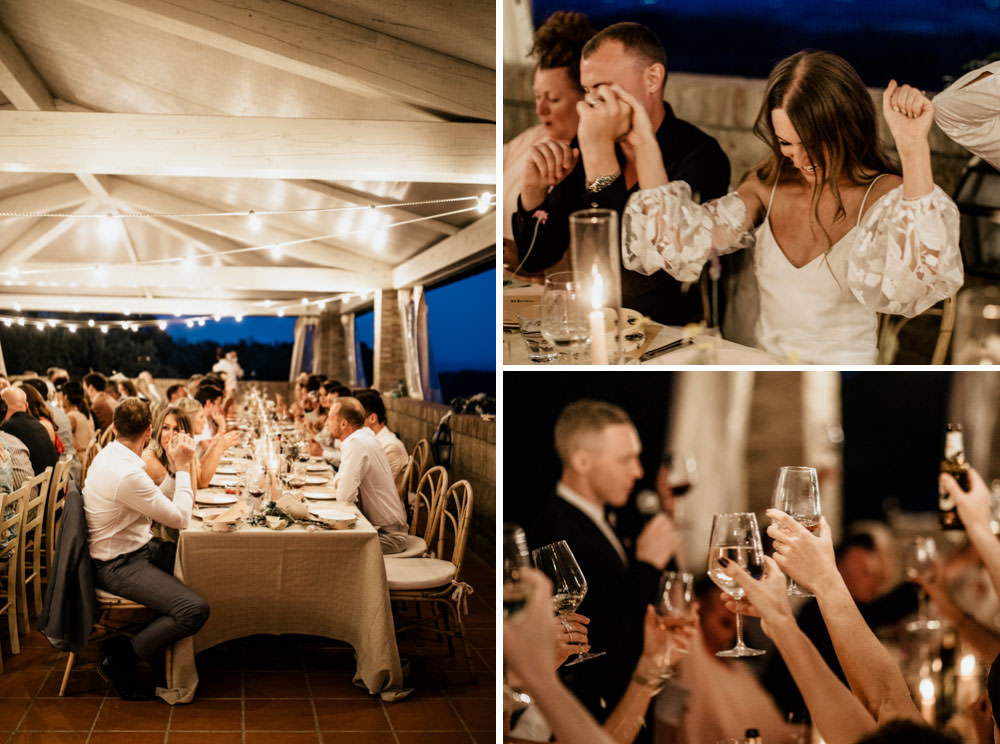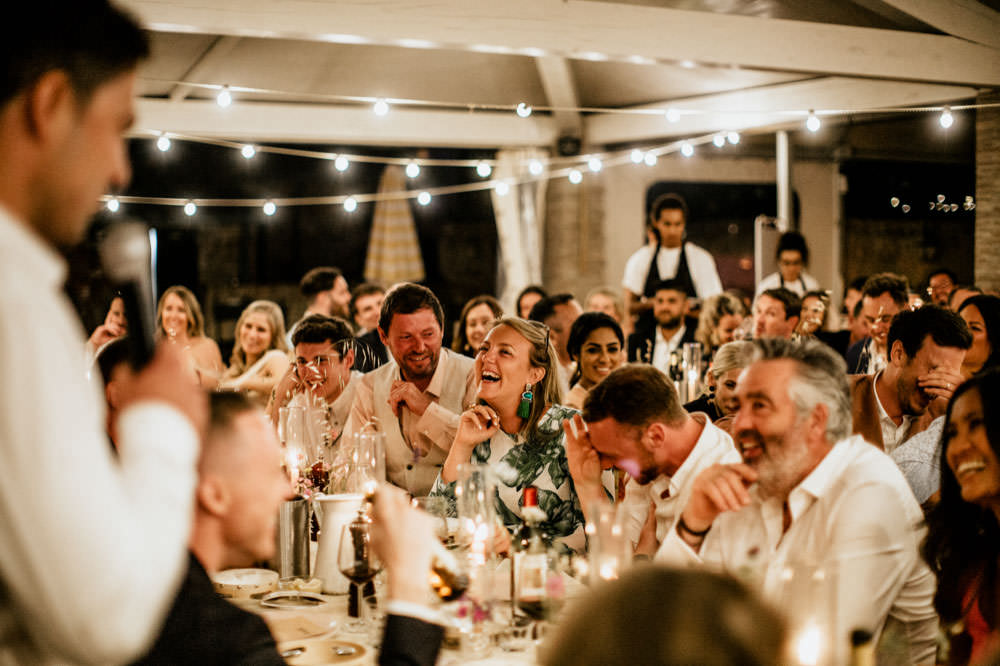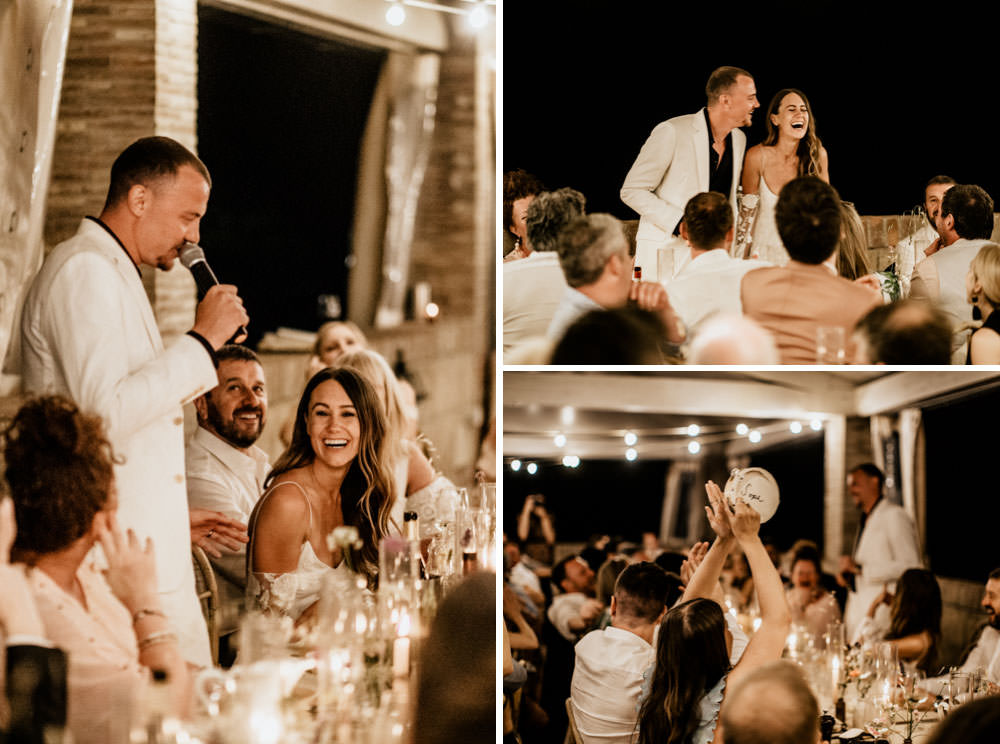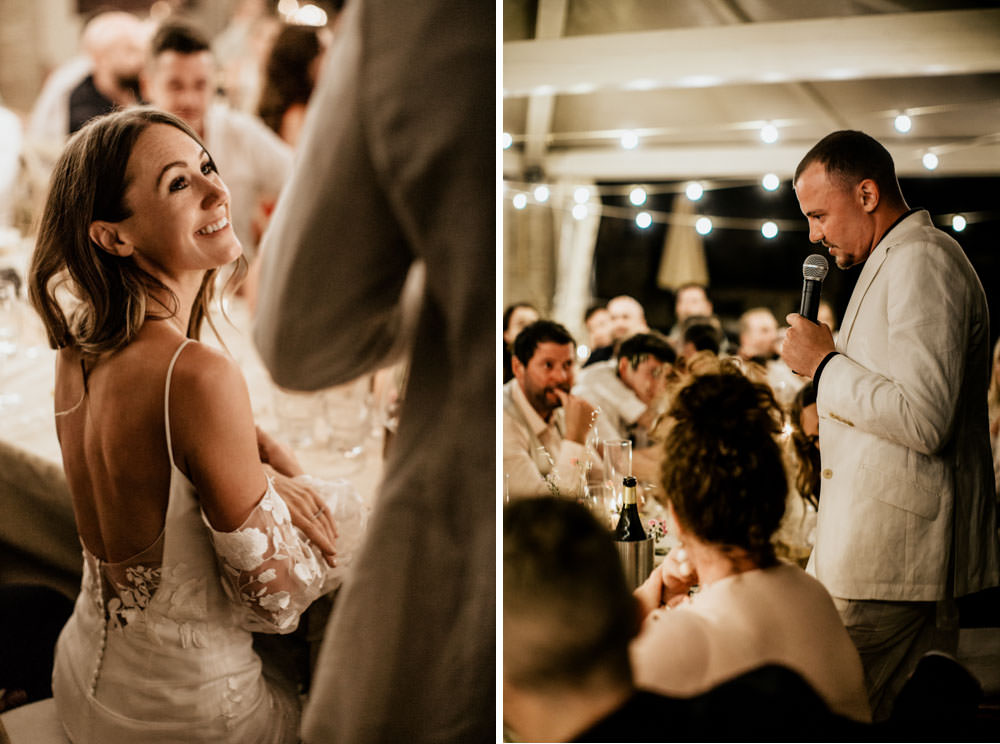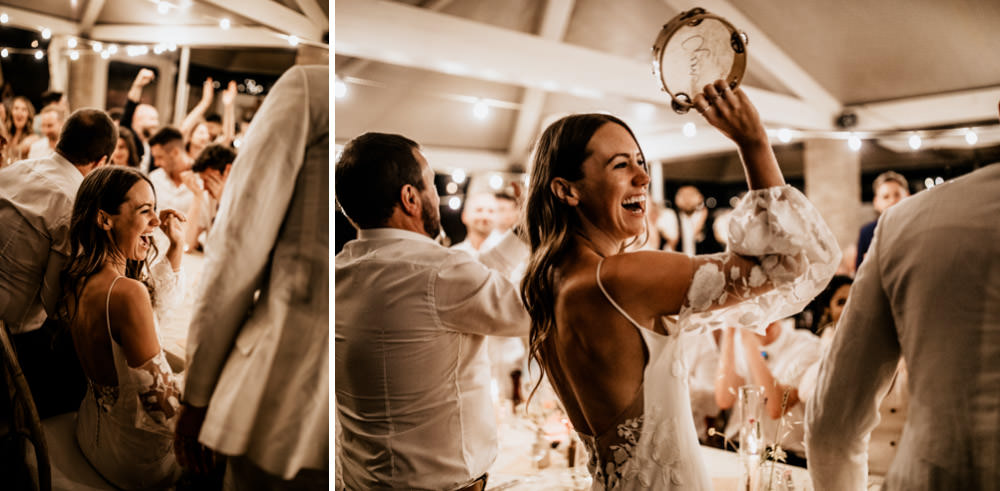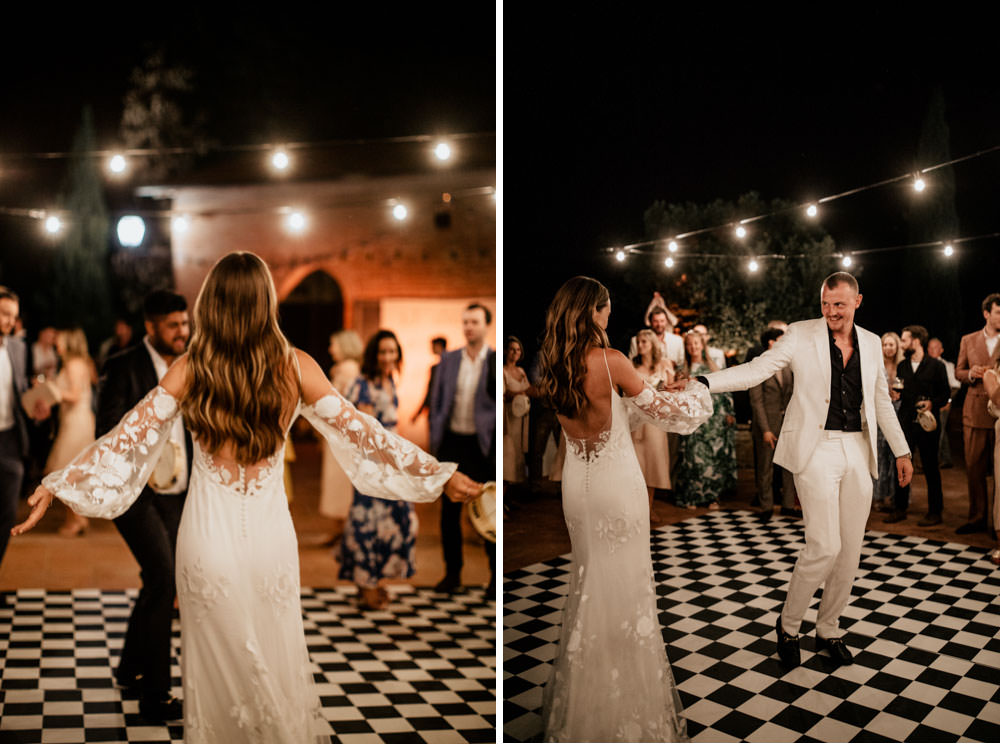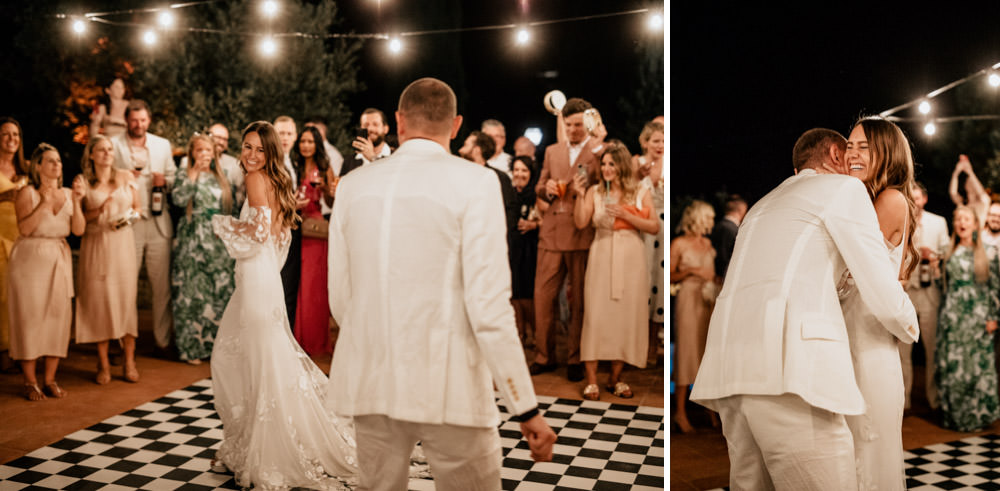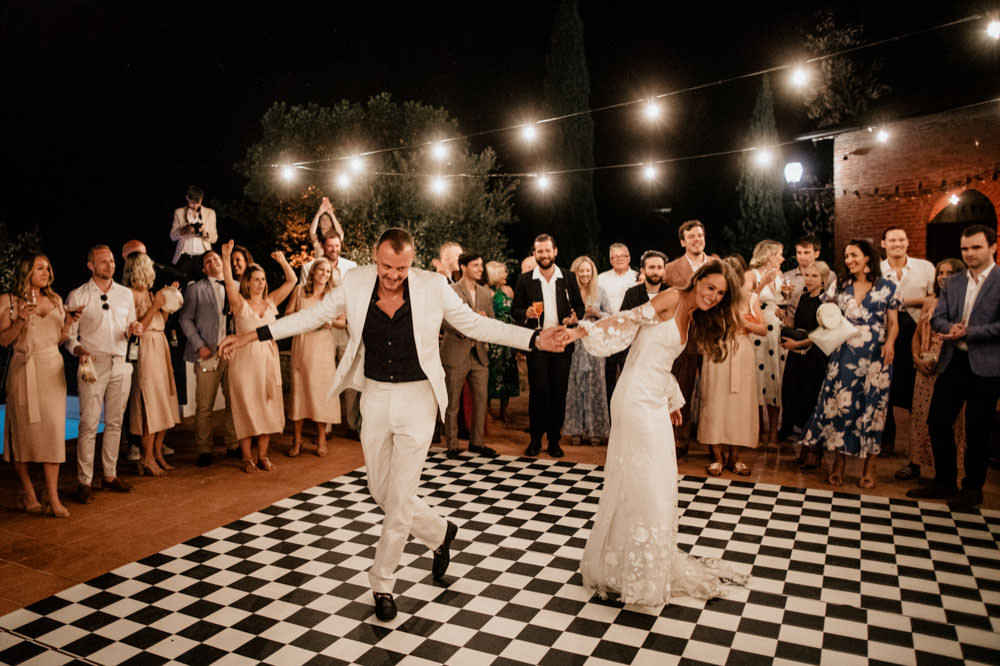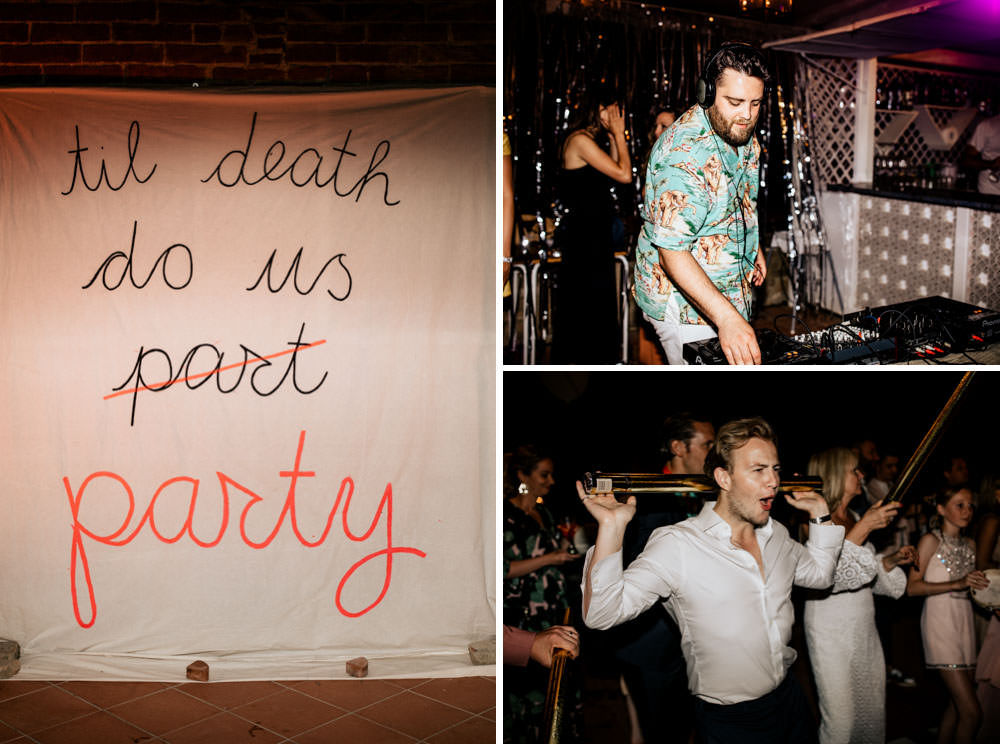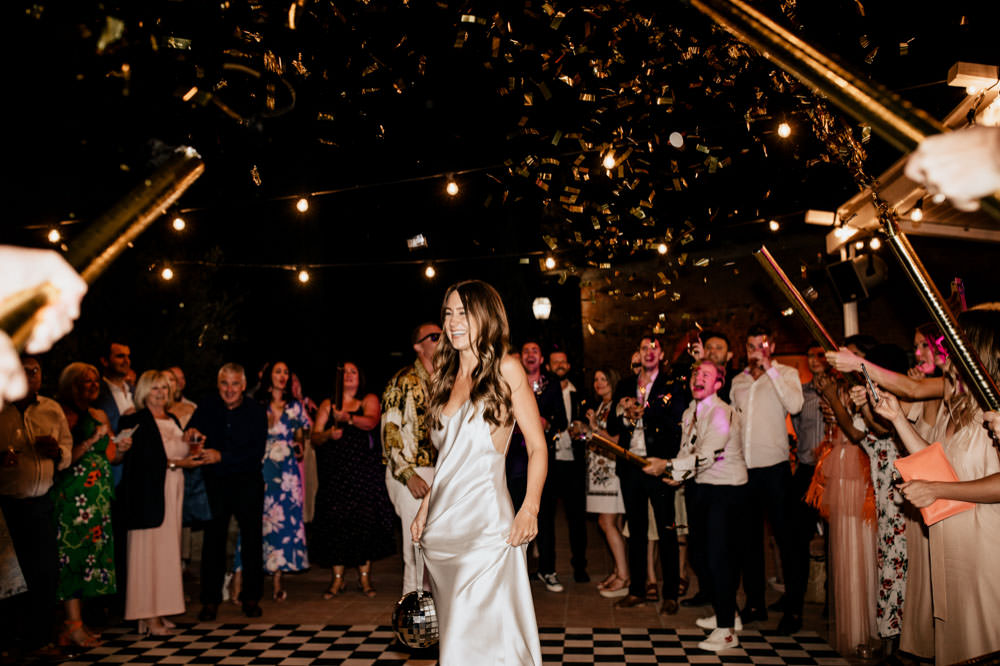 "Praise You" by fatboy slim were the song for Gemma and Thom's entrance to the dance floor and the, of course, untraditional first dance under the confetti rain!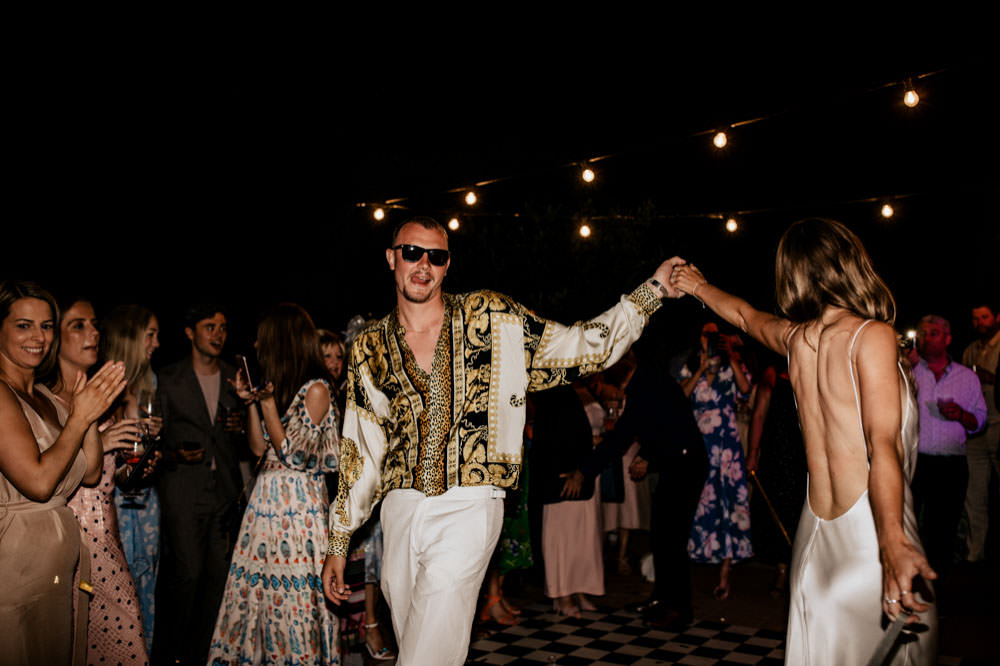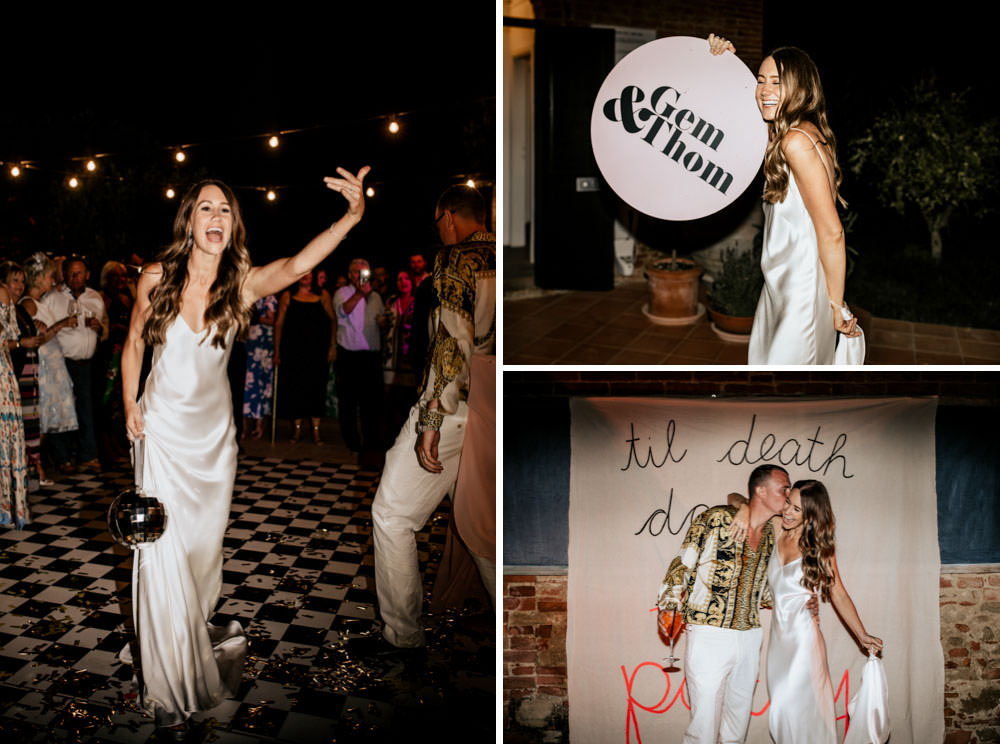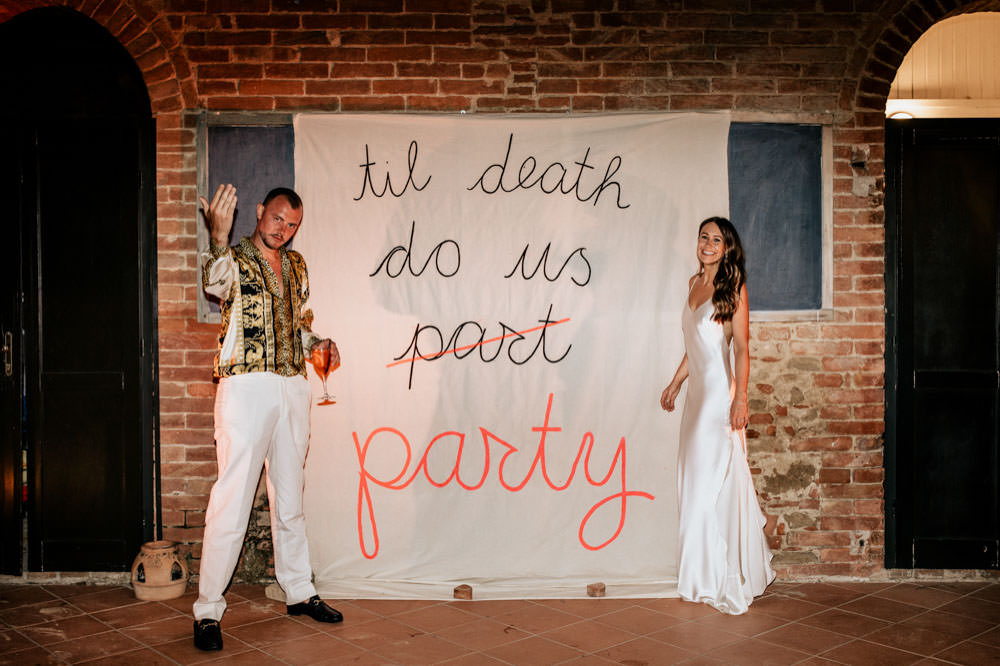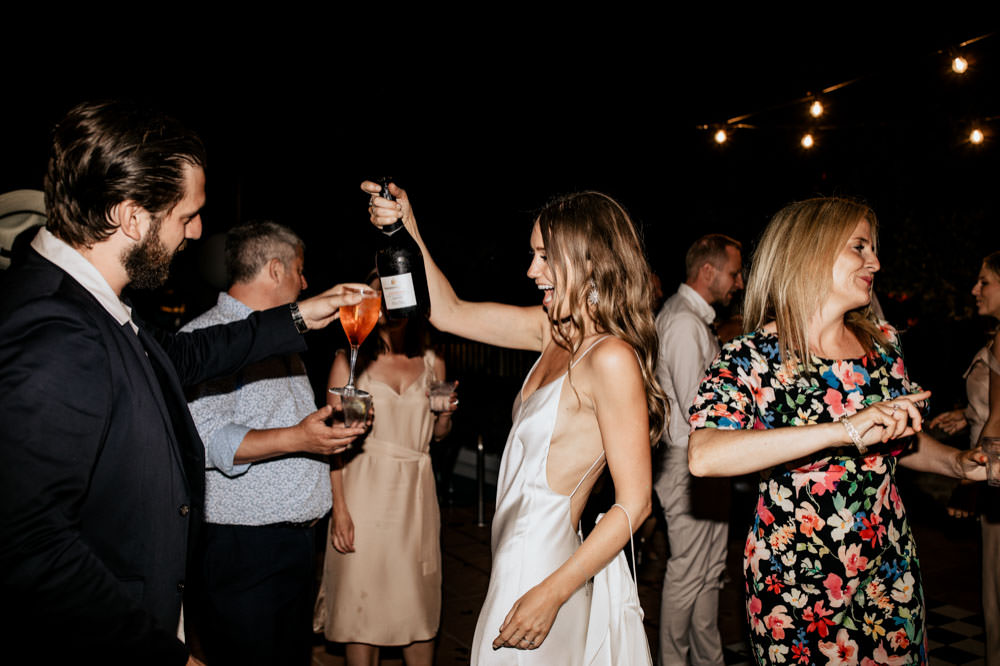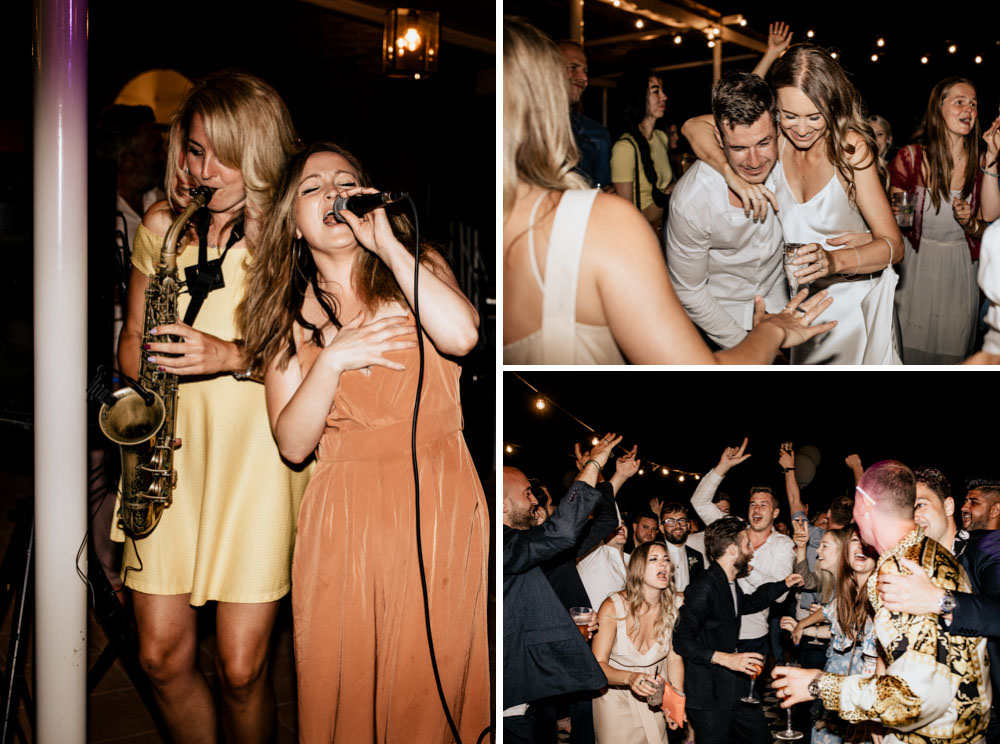 Thanks for having us as a part of your Italy Wedding!
Gemma and Thom – we celebrate you Babes!!