After years of searching for the right venue, Lucy and Flo opted for a teepee wedding! Before that these guys discussed about getting married in Italy, even Venice.. but no Location felt right. After reading about a teepee wedding they immediately felt in Love with that idea. With the use of their family's property, these two were able to set up a ceremony and reception space that allowed them to have their party inside. Even though it has rained the entire day, these babes were the happiest and the cozy mood inside the teepee was even more magical.. With feathers in her hair and a wedding dress from La Donna, Lucy's bridal look is the perfect mesh of whimsical and boho. Walking down the aisle, Lucy held an overgrown wildflower bouquet created by Karolina from Classy Flowers that was perfect for the occasion! Lucy and Flo's intimate ceremony turned into a cozy dinner party with the work from Fabienne (Glückskonzepte Agency) and Bantschow & Bantschow's catering. Did we already mention that Fabienne is crazy talented and we love her style? She kills it over and over again 🙂 Lucy and Flo's wedding was beyond perfect and we just love love love when couples do it their own way and don't give a sh… about traditions.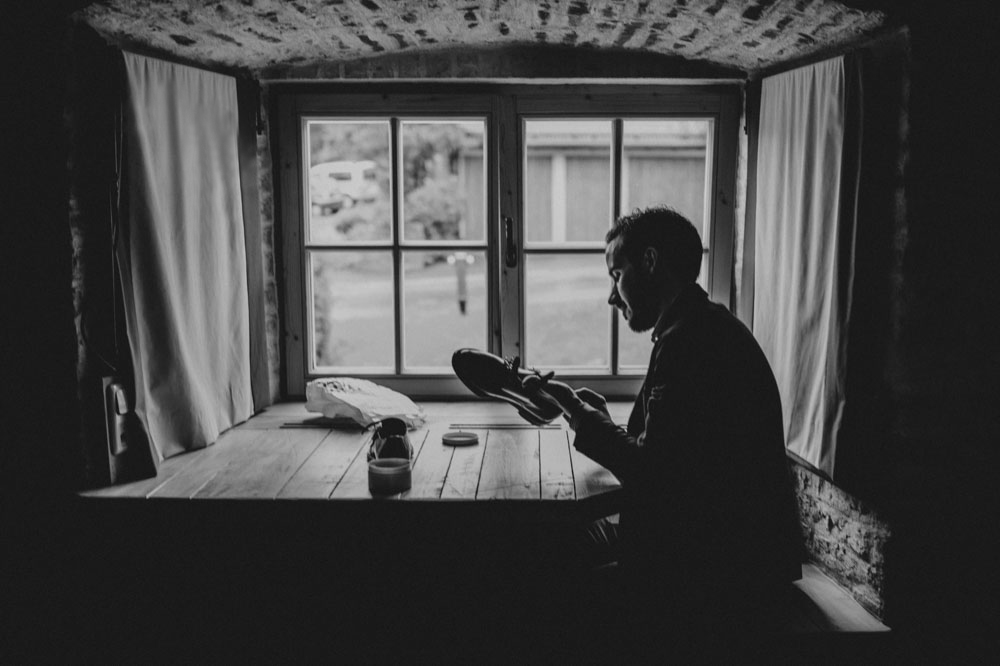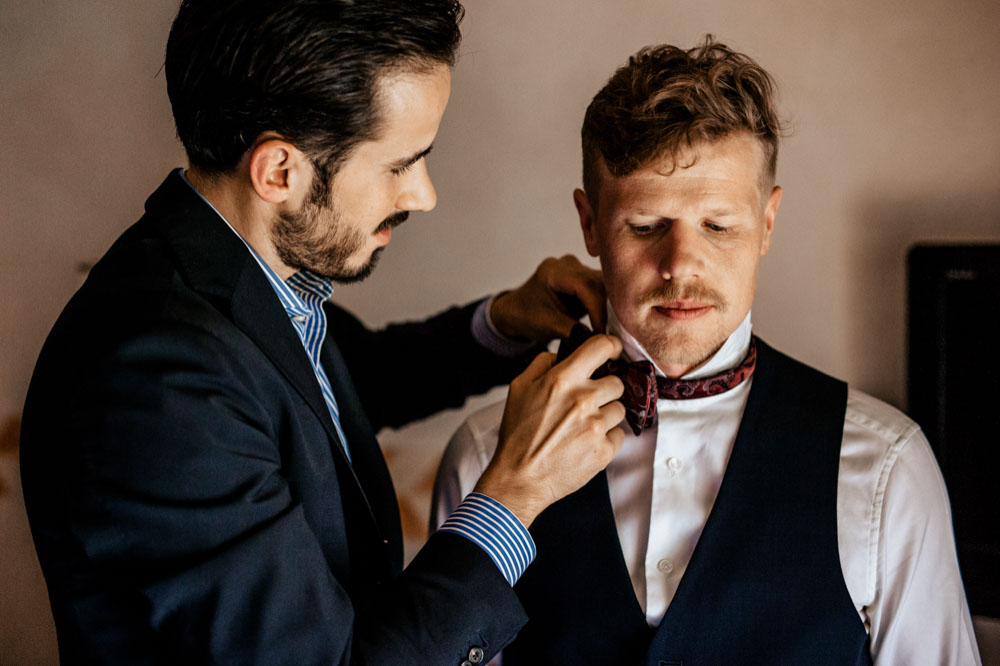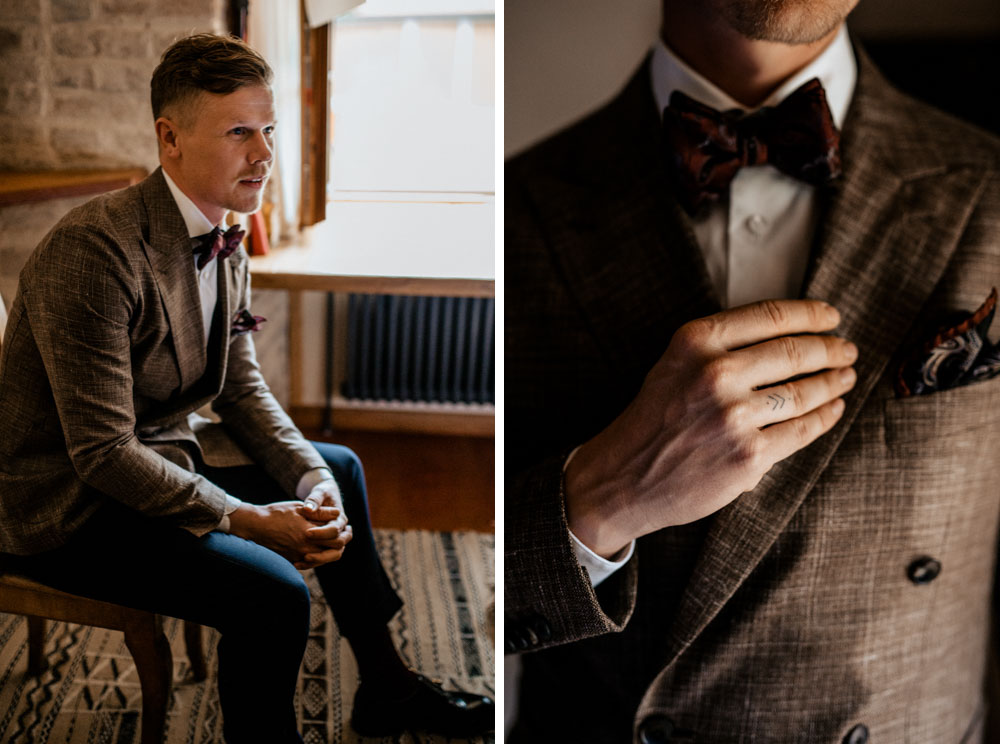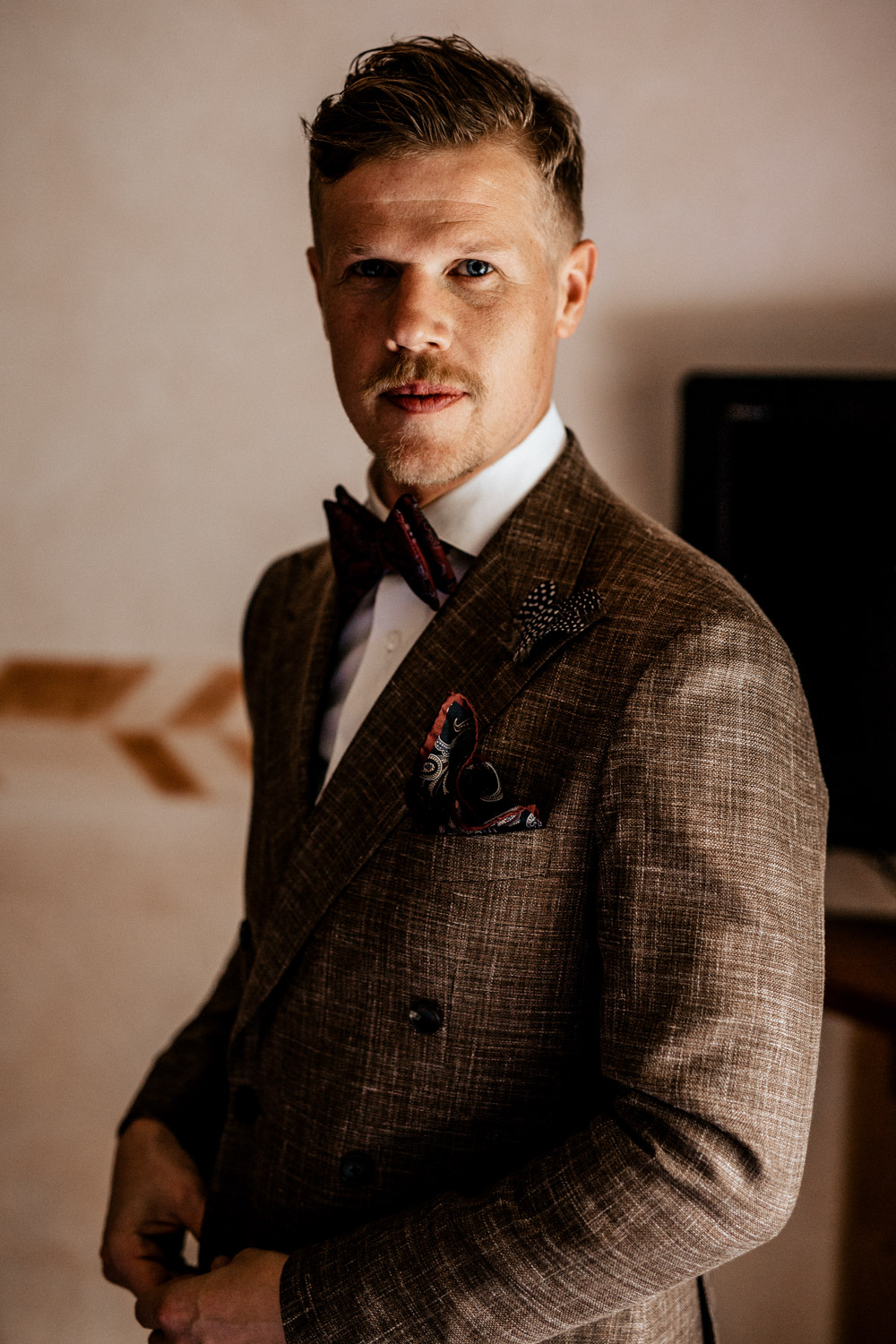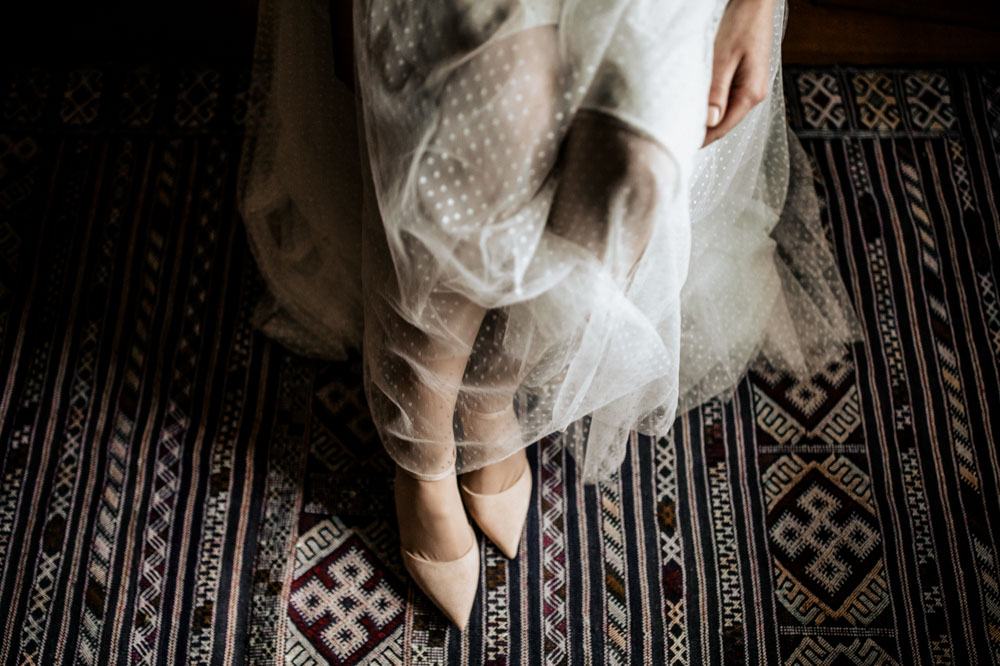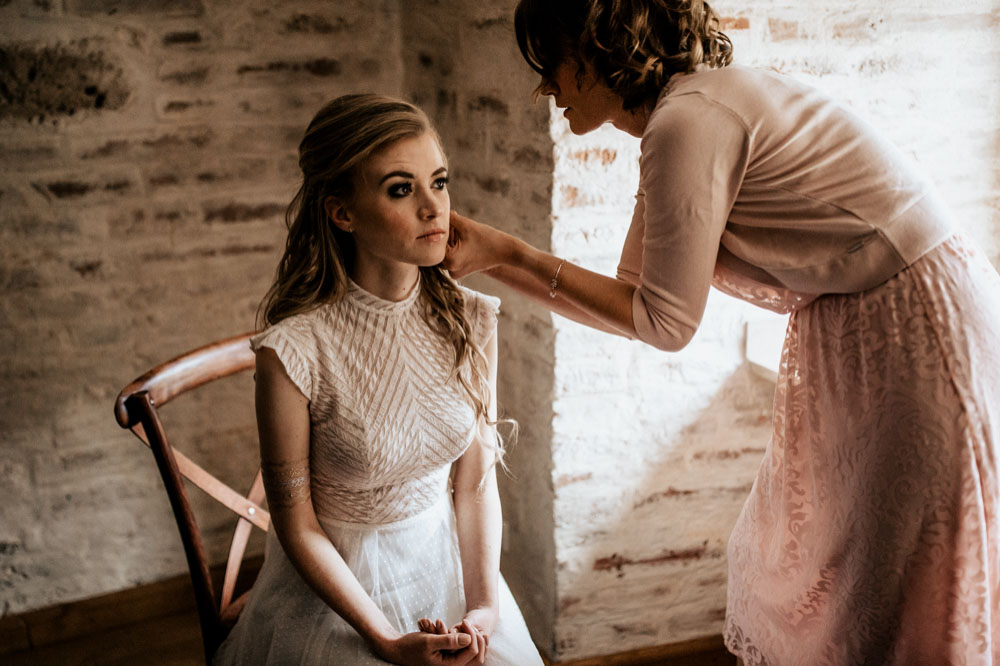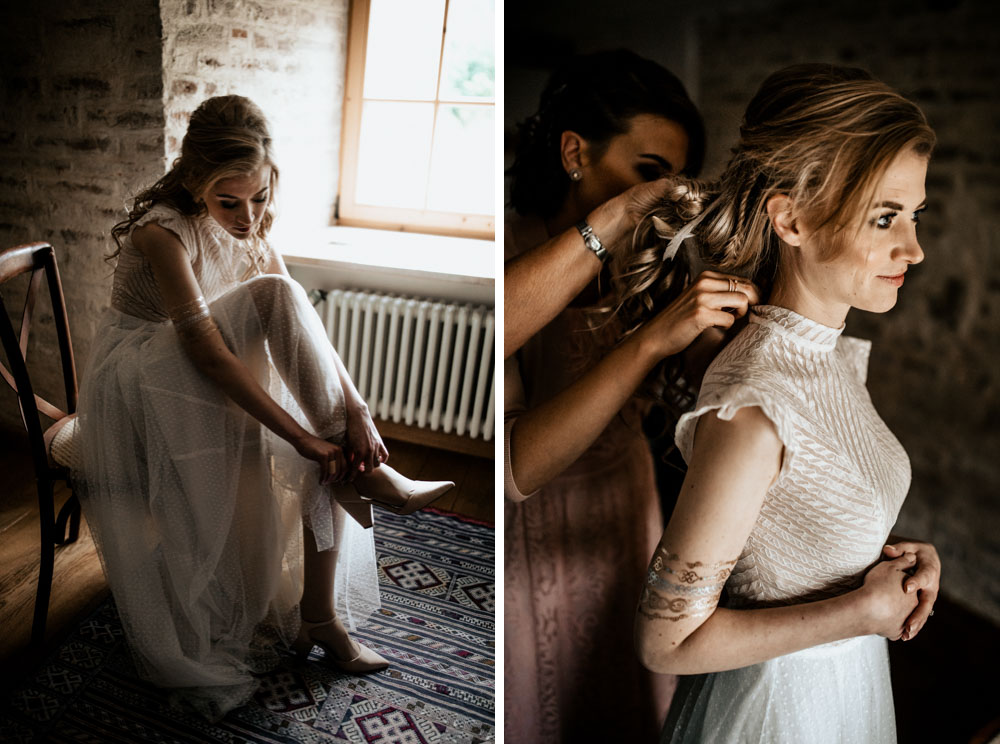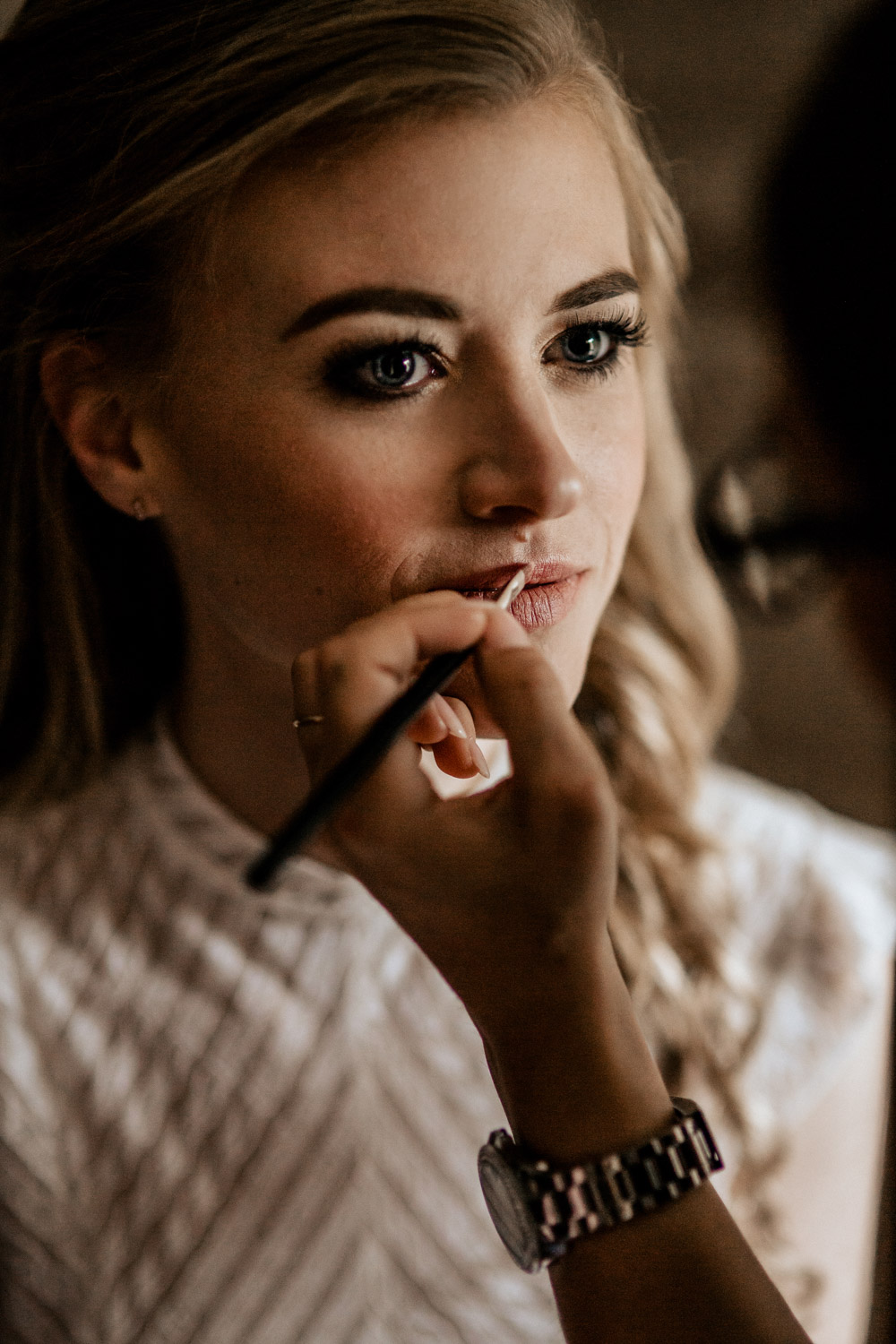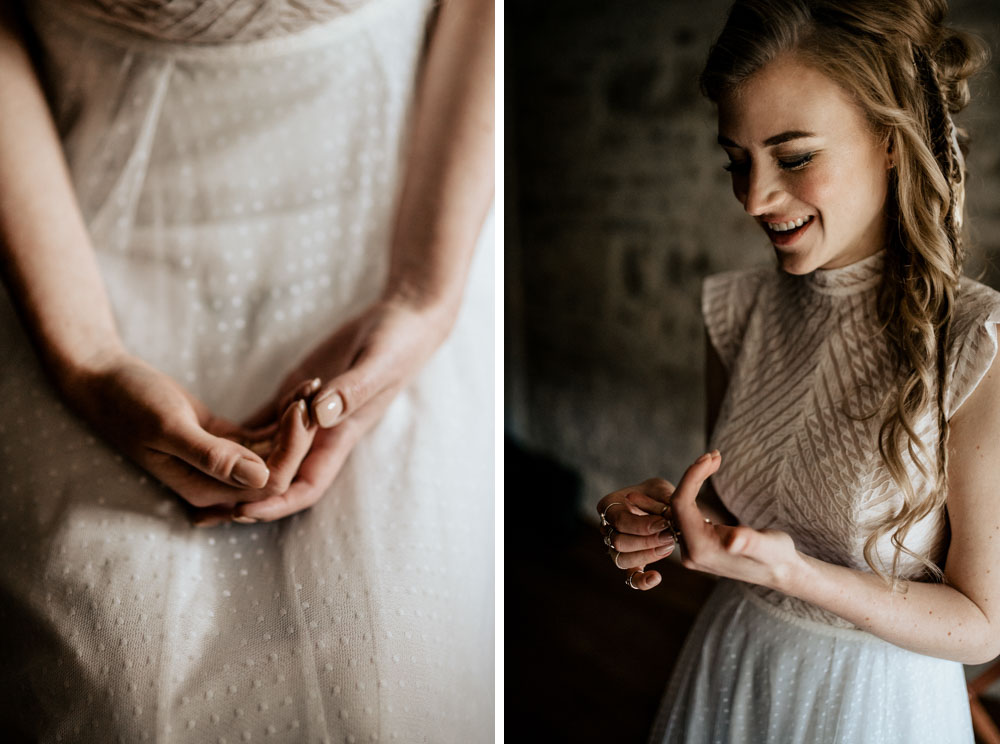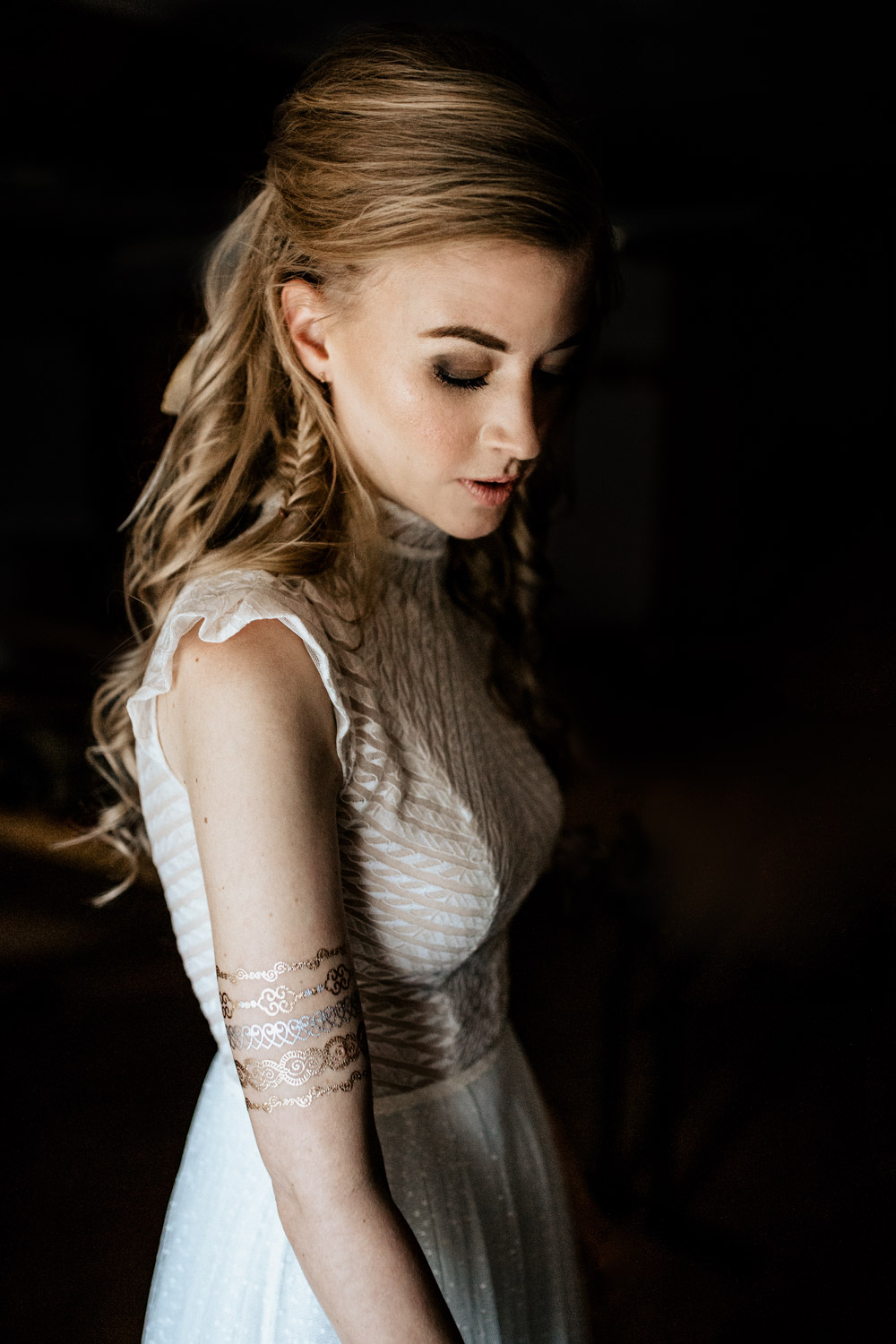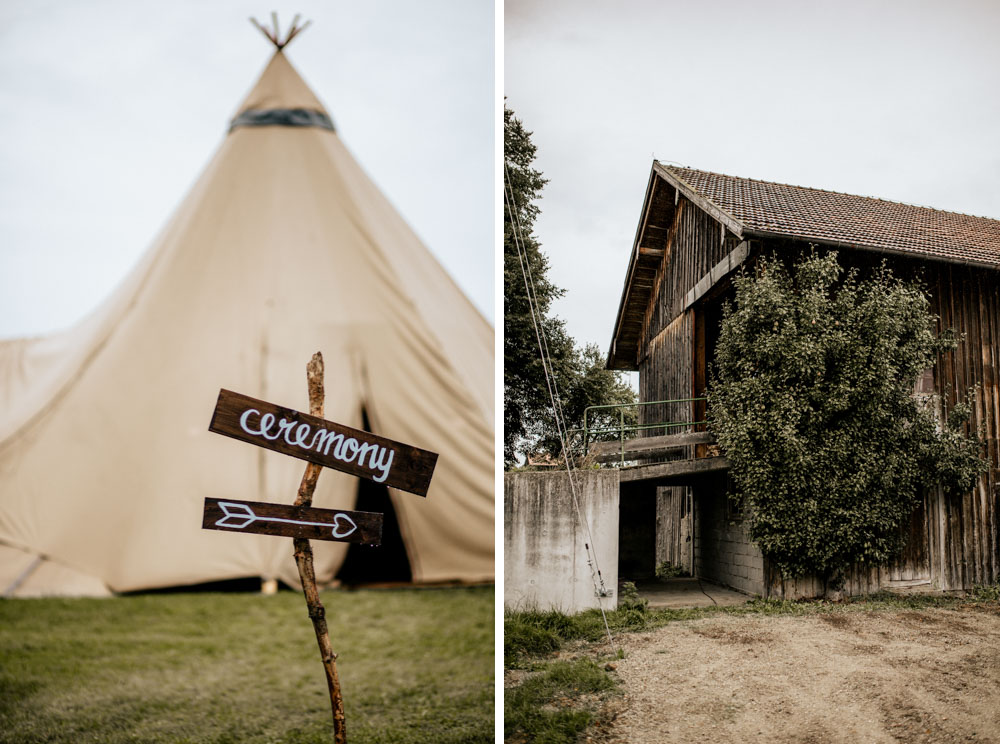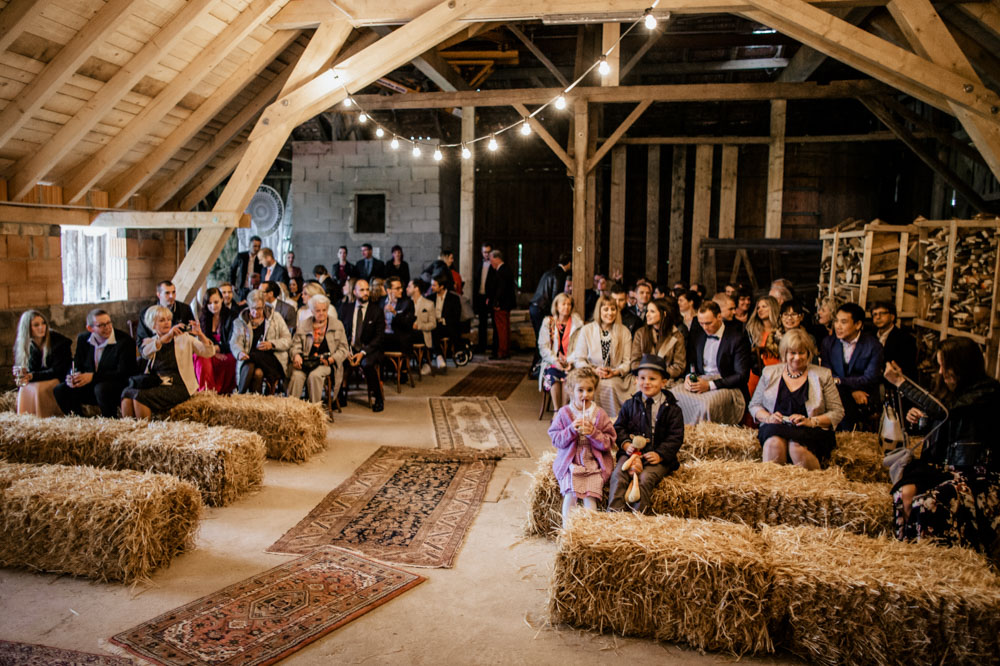 If you're getting married in Germany, Austria, North Italy or Switzerland you should check out Der Platzhirsch Munich for all these amazing Deco goods!!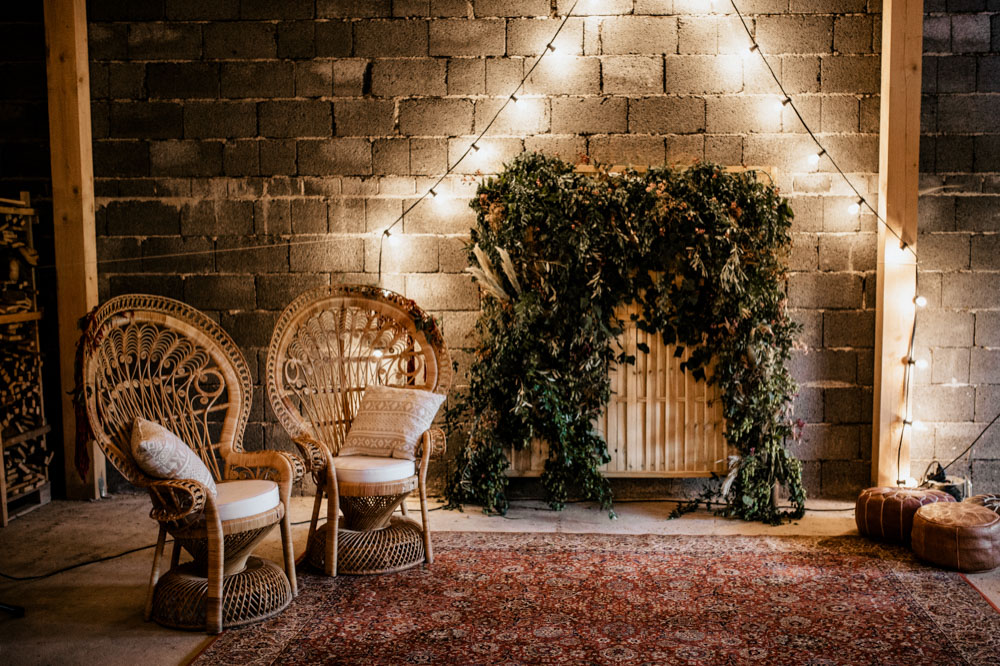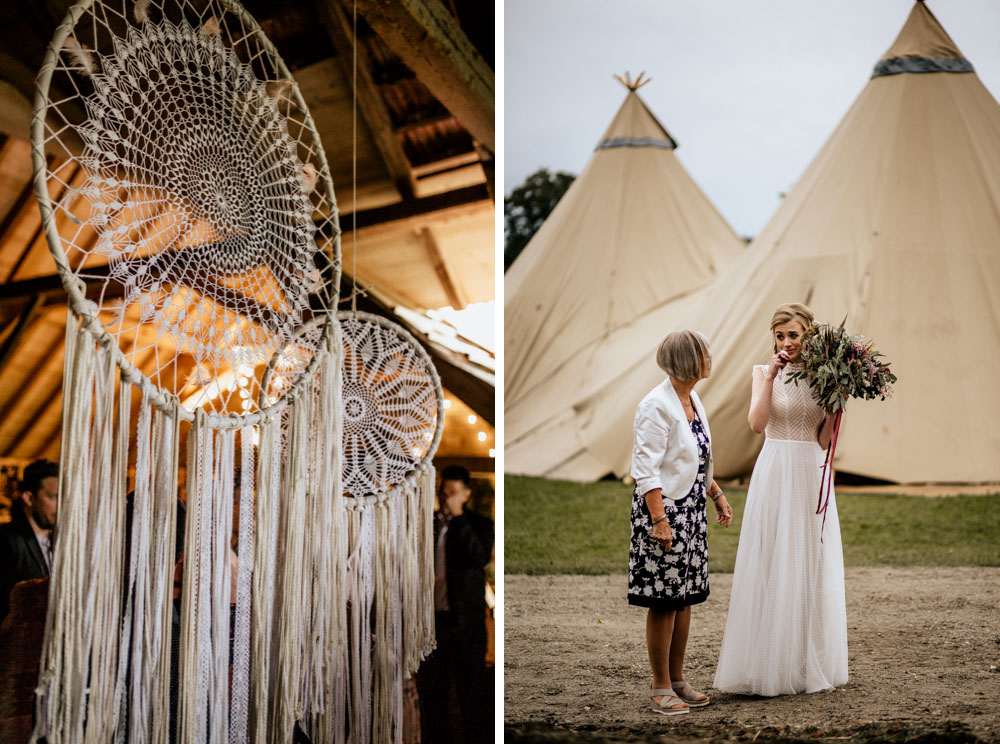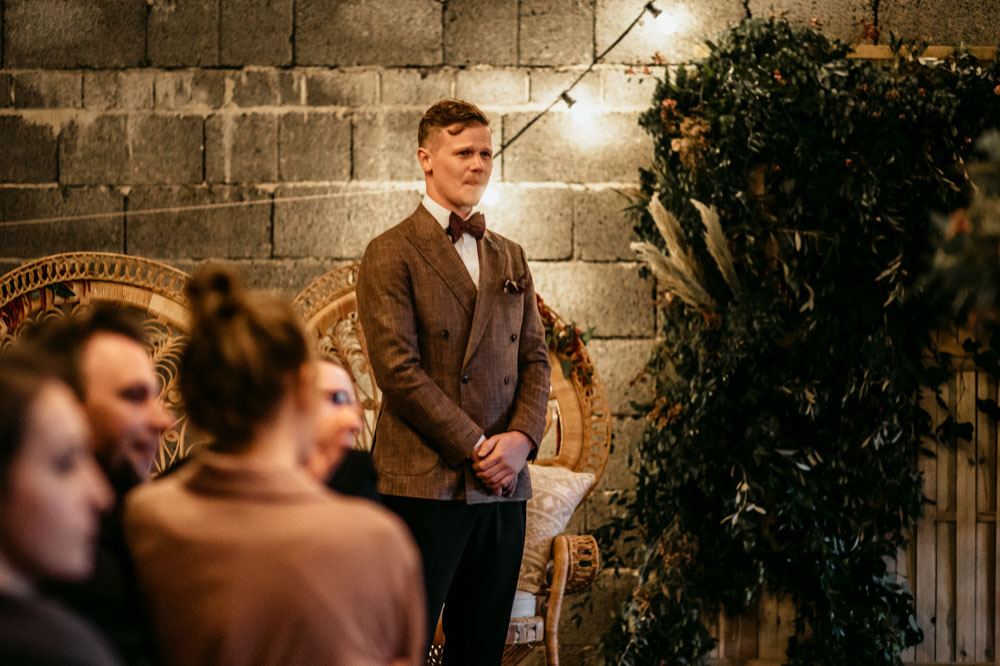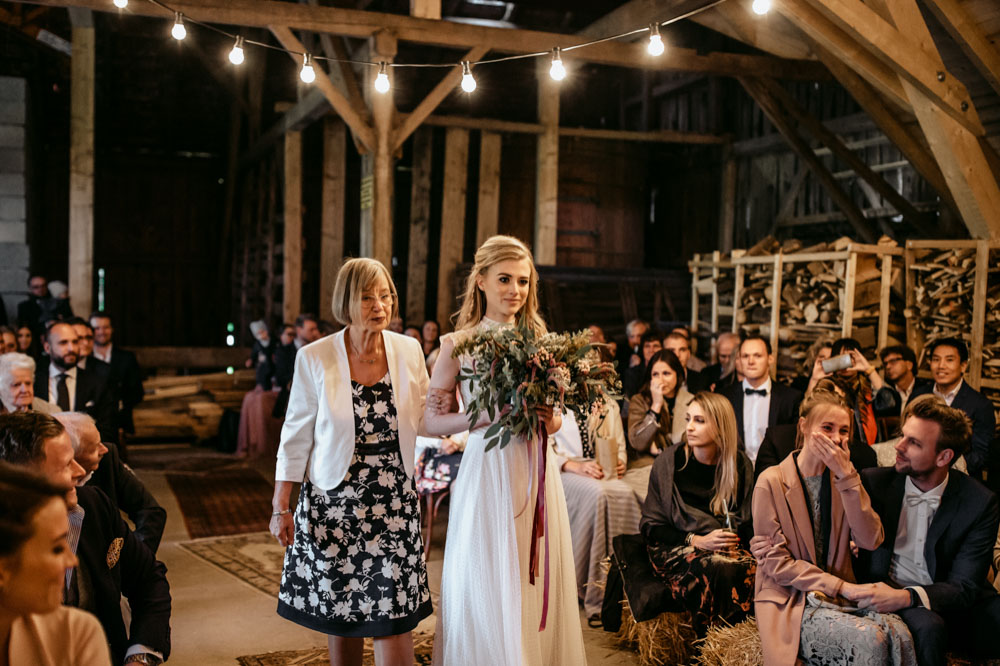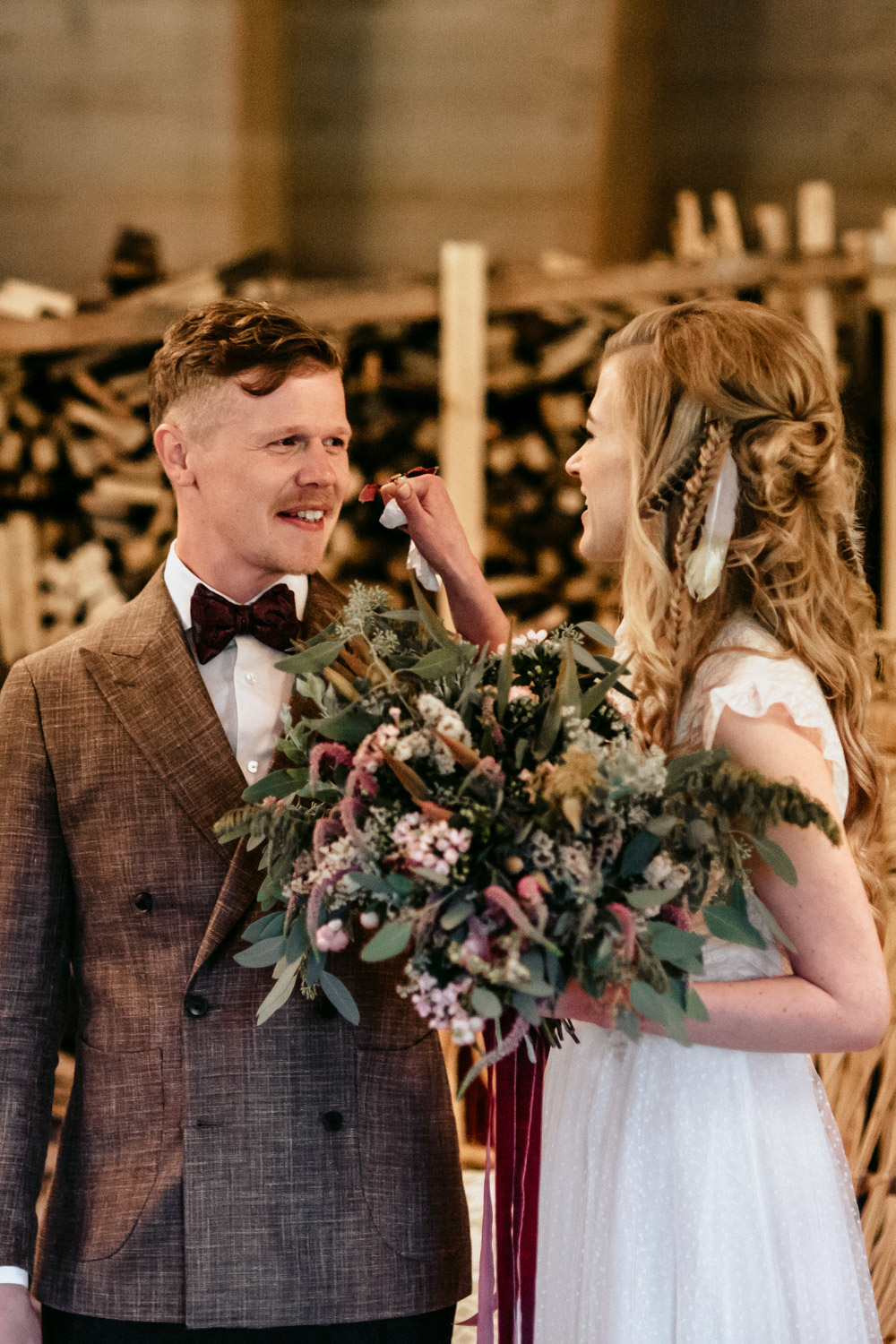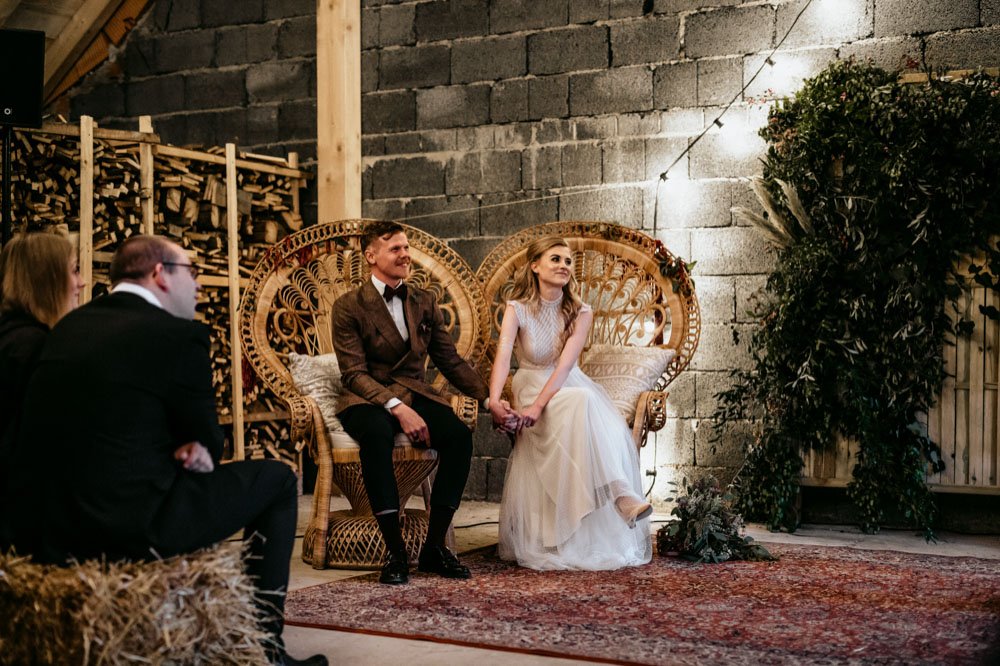 "We had a very good speaker who told how we got to know each other, what we love about each other and what sometimes annoys us. Our I do's were different from each other – mentioning something like our addiction to sushi that we both share 🙂 the whole ceremony was pretty funny. We also had a friend of ours singing the songs during the ceremony – that made it really special as well."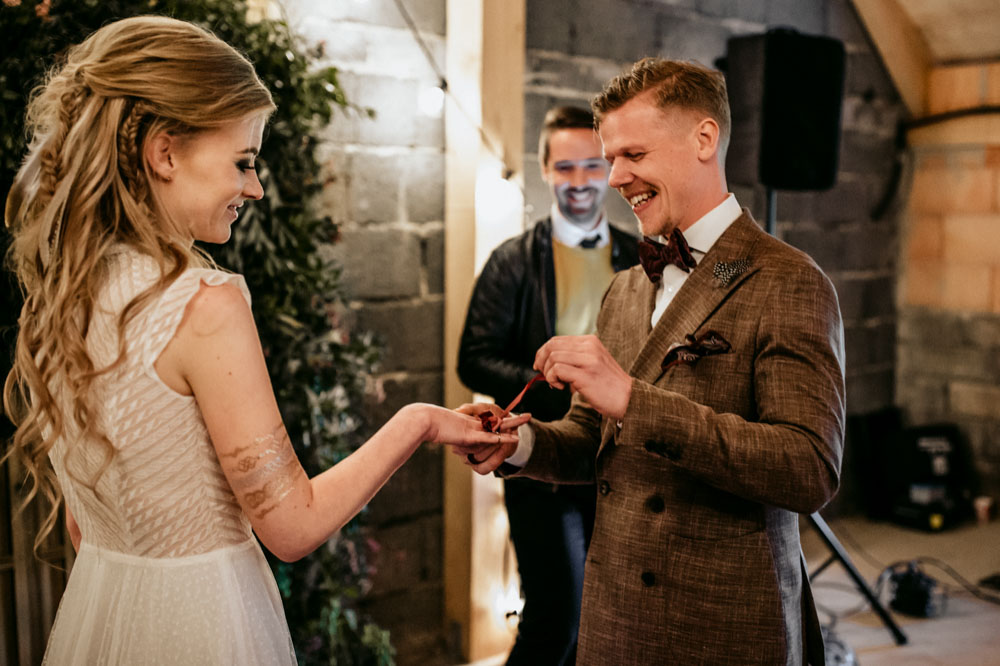 "We didn't have rings but tattoos, done one week before (secretly). We revealed them instead of putting rings on our fingers."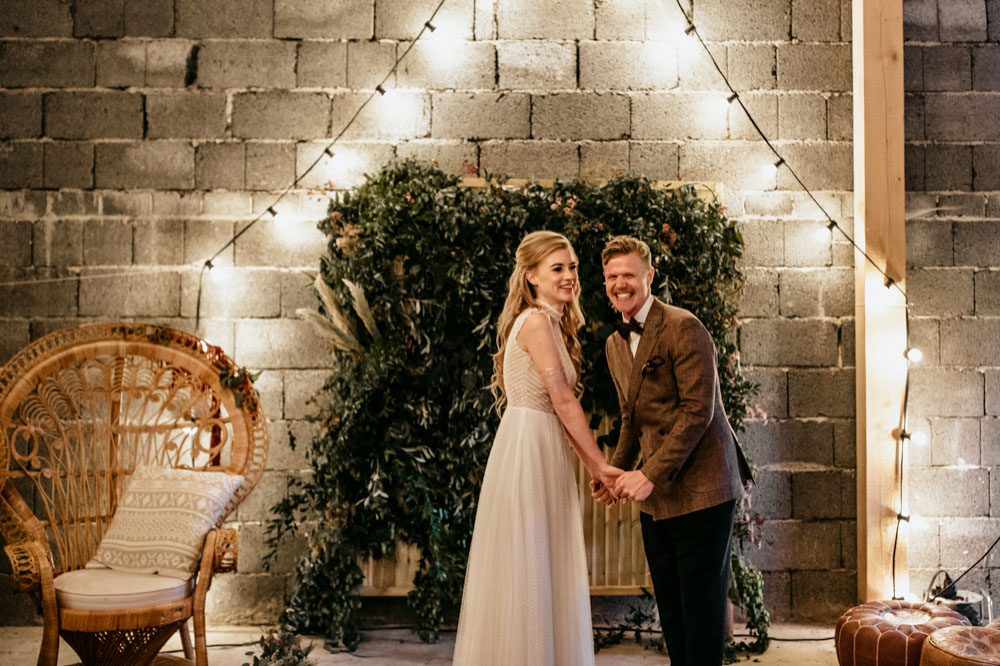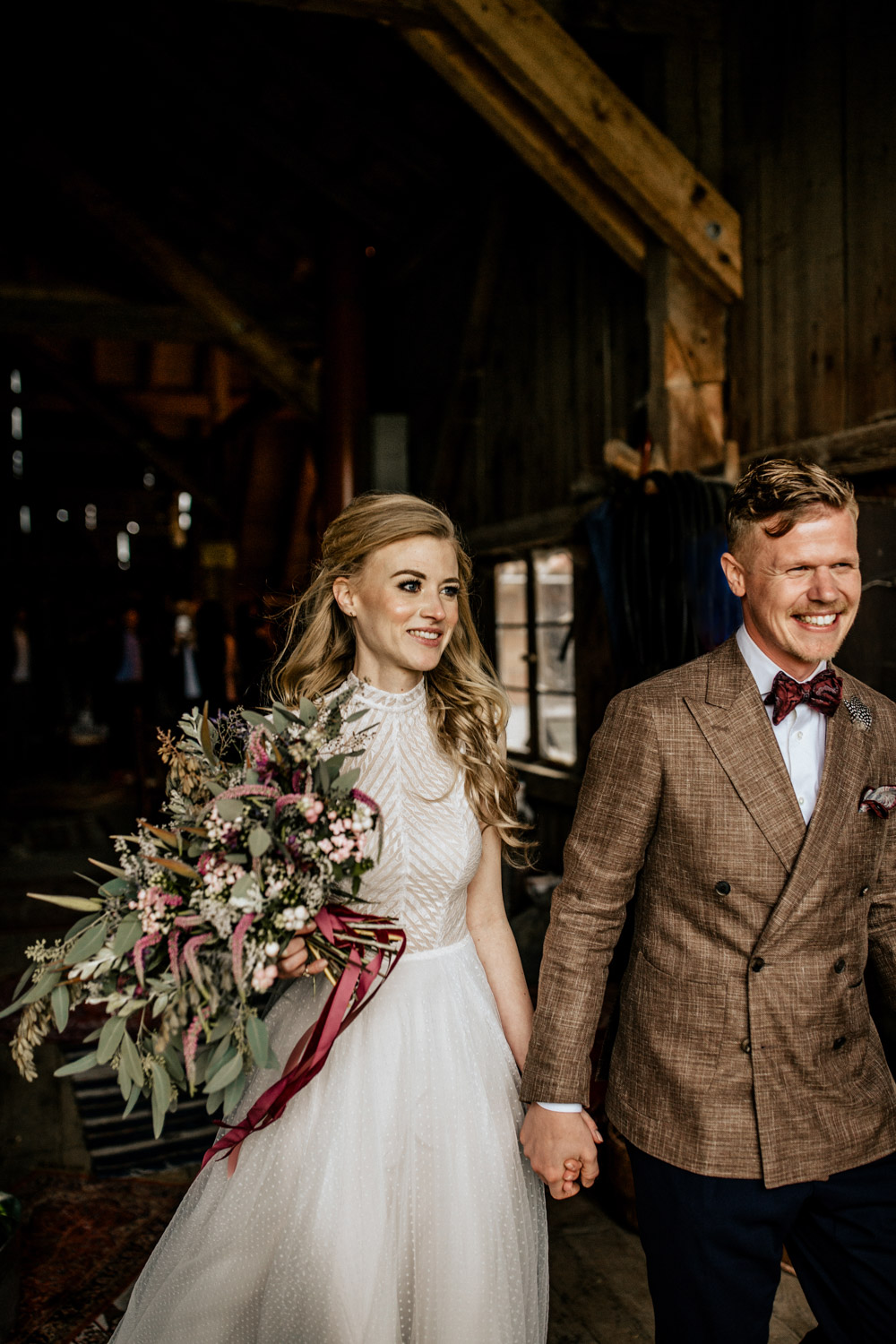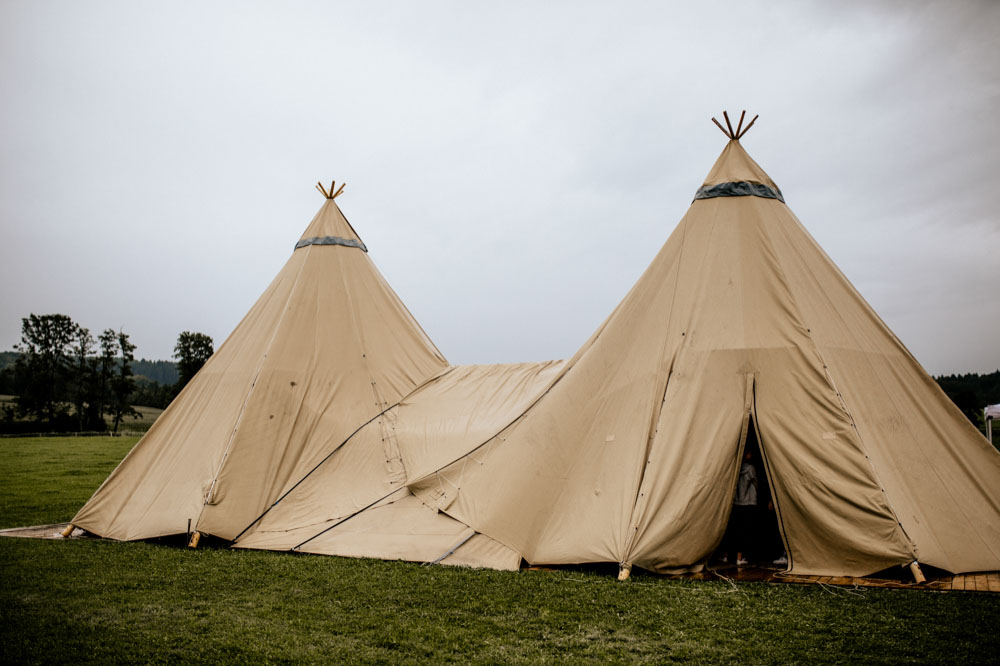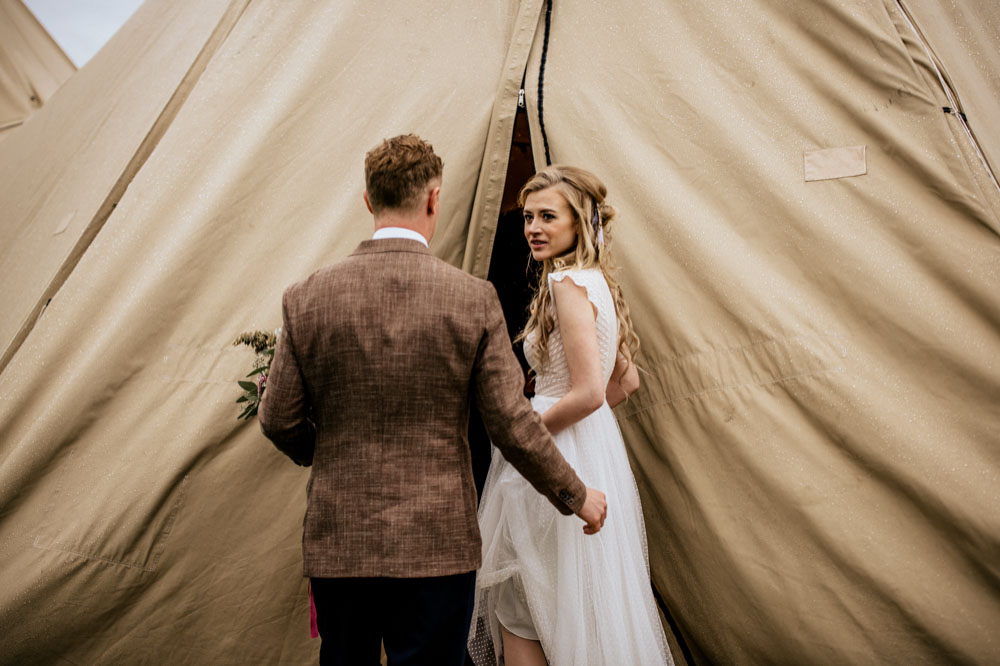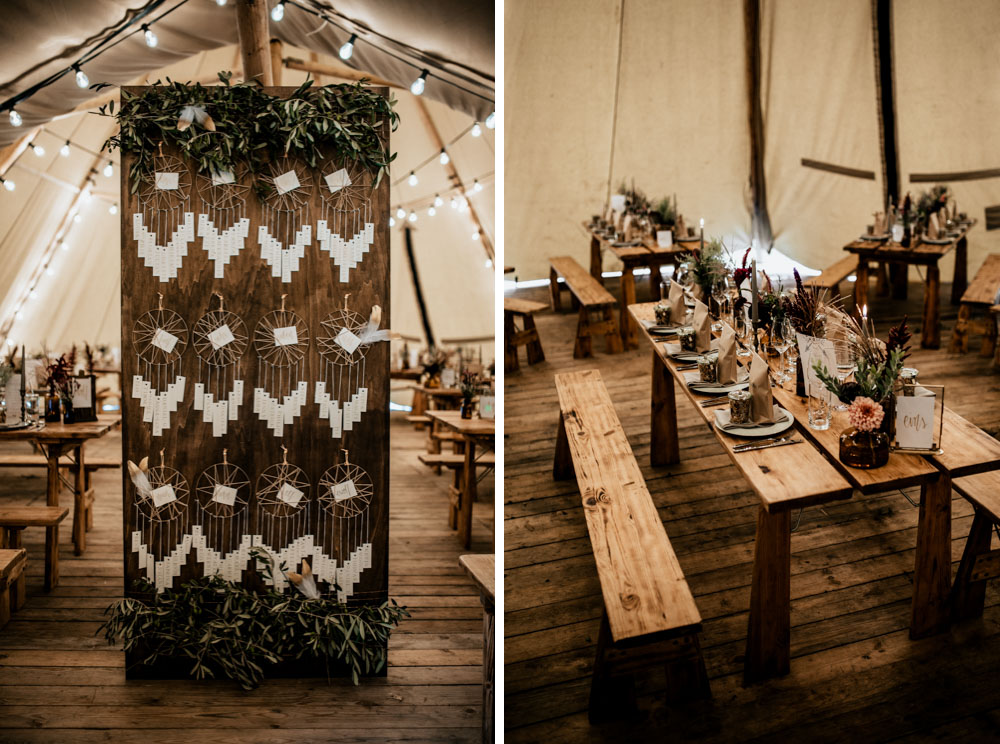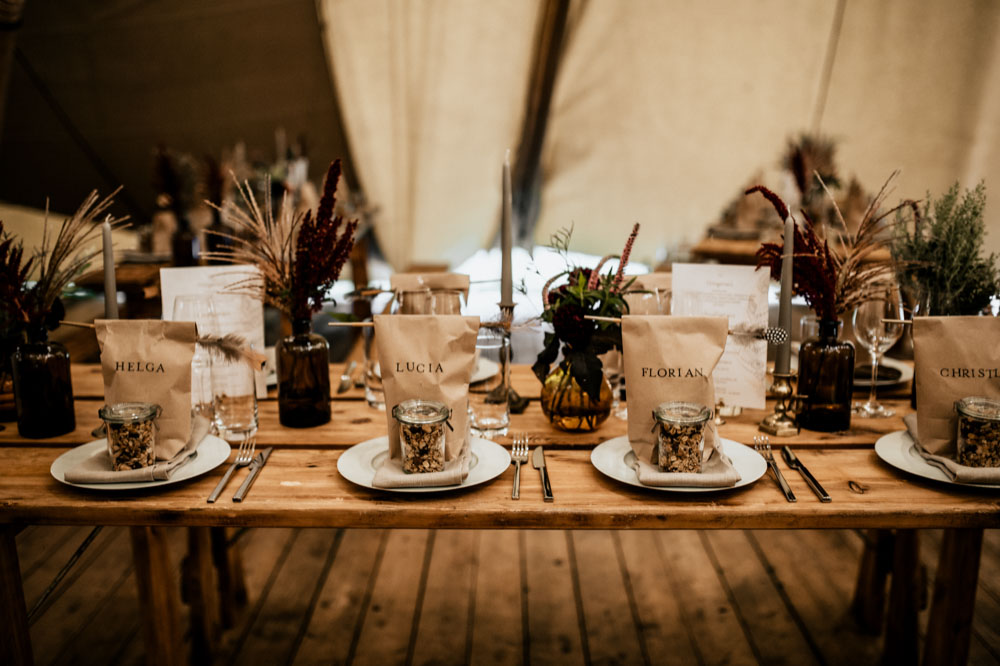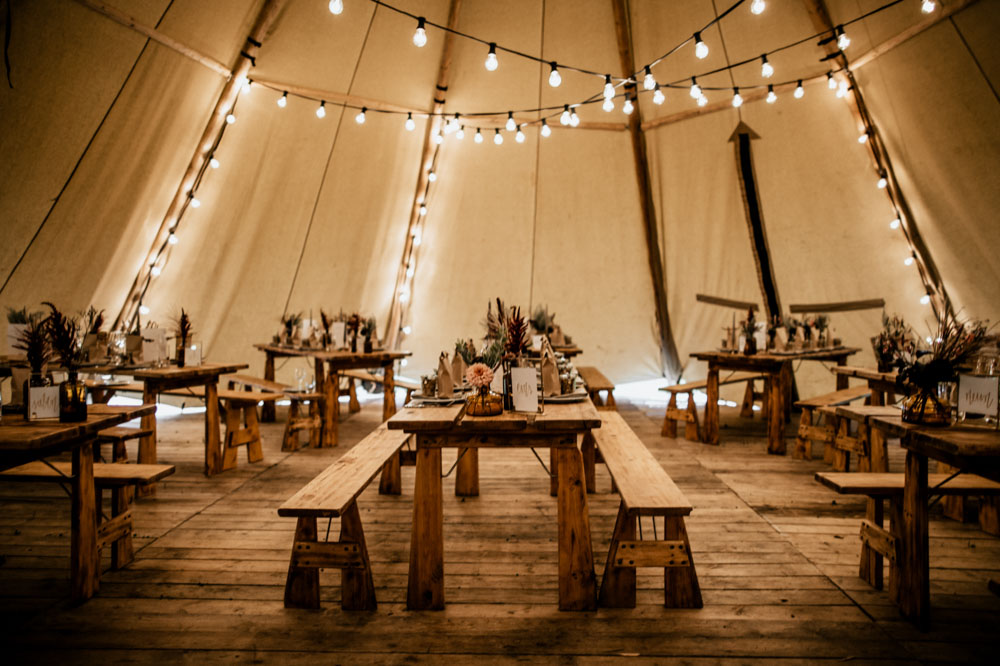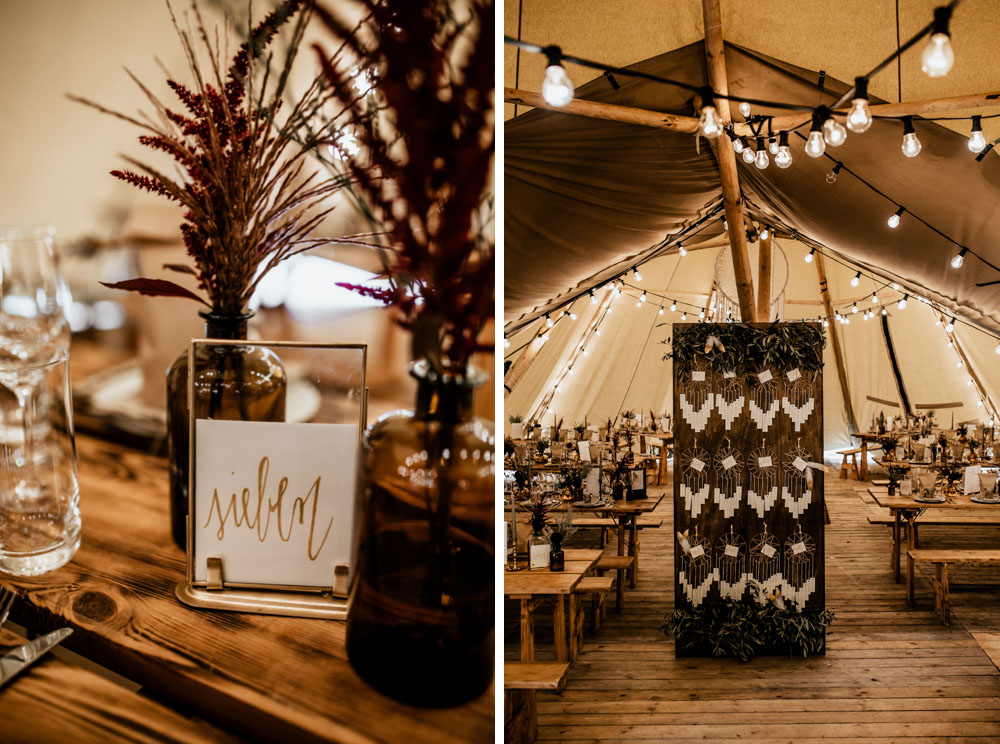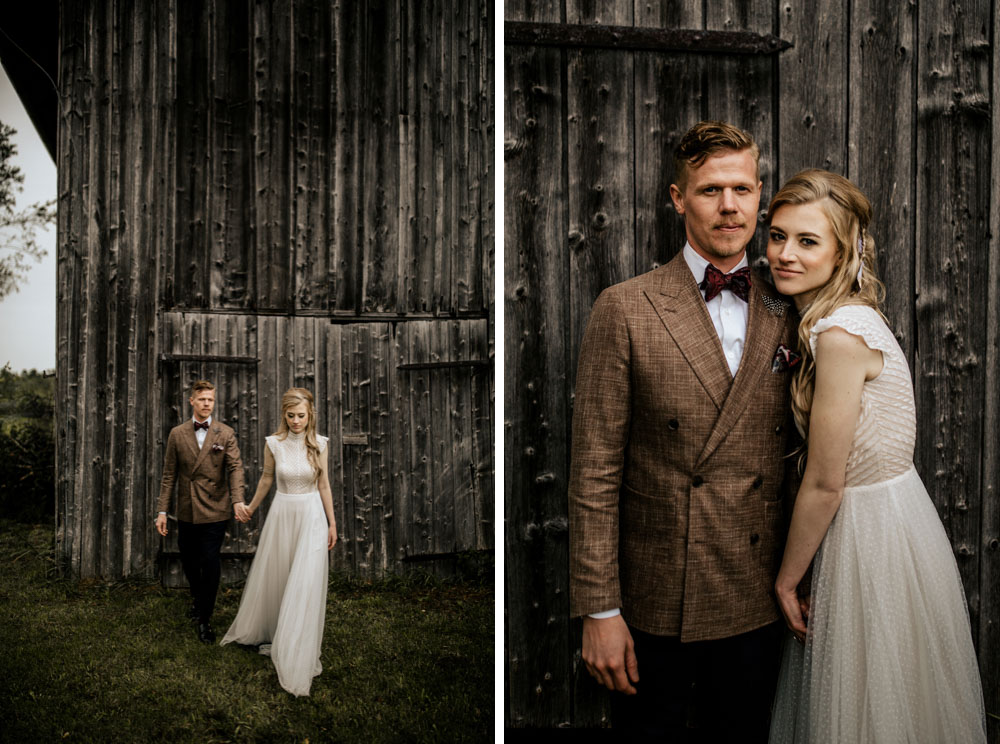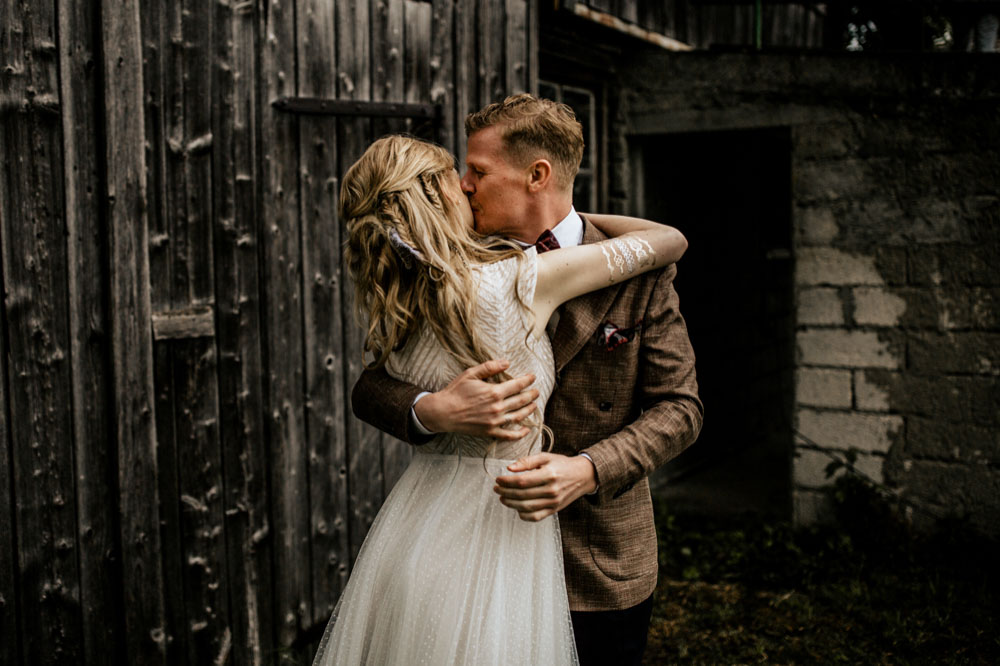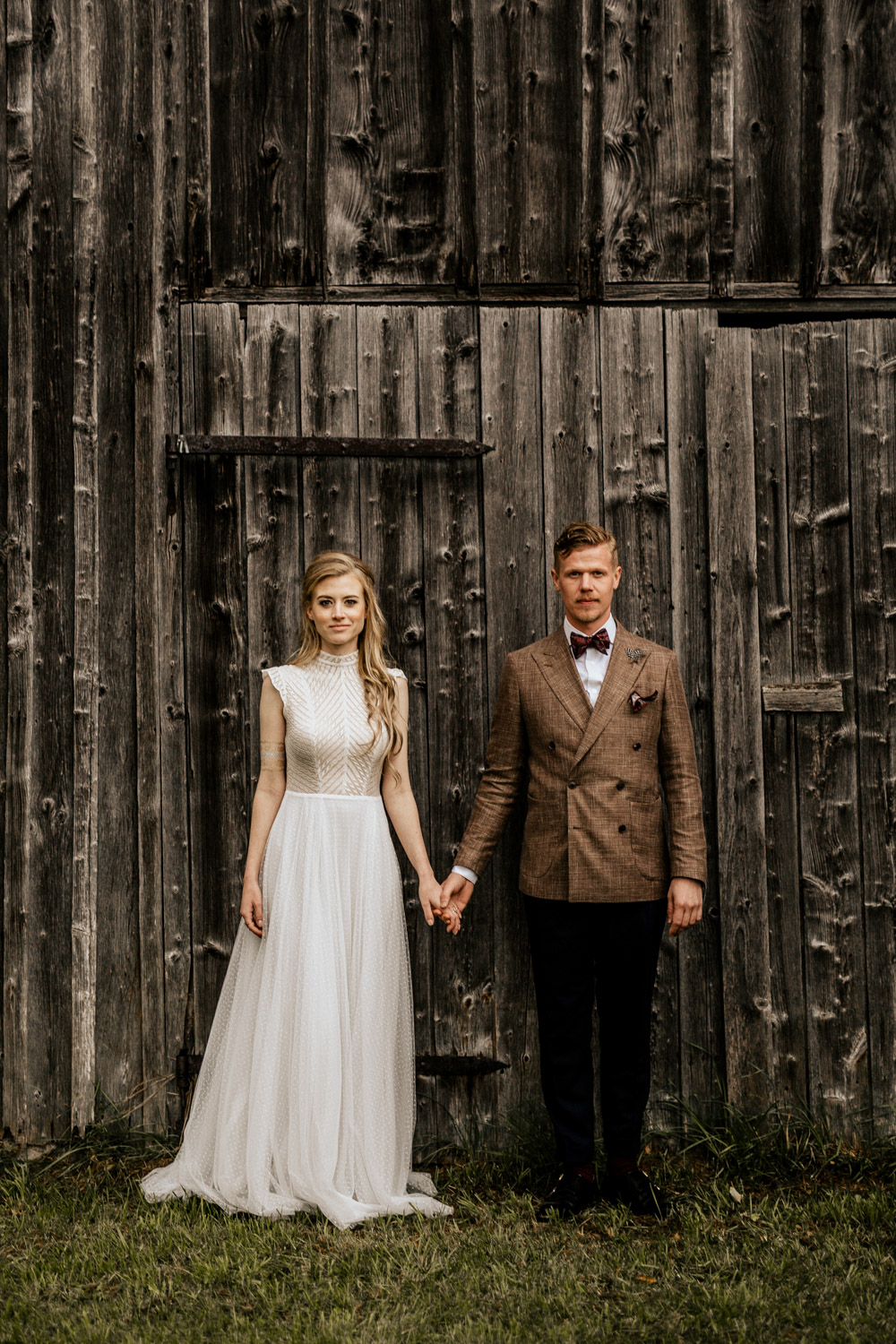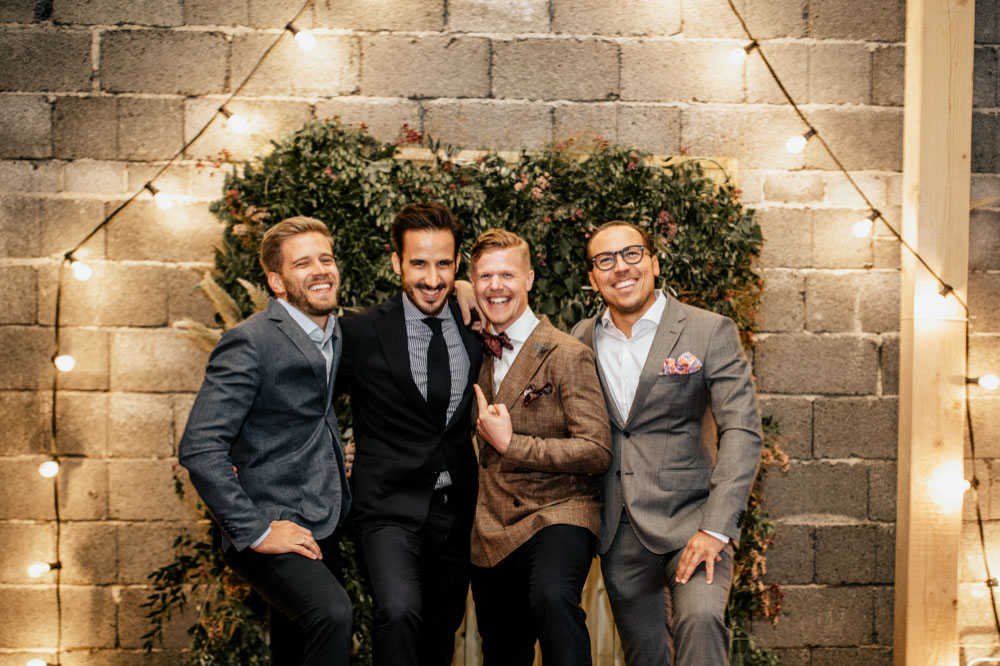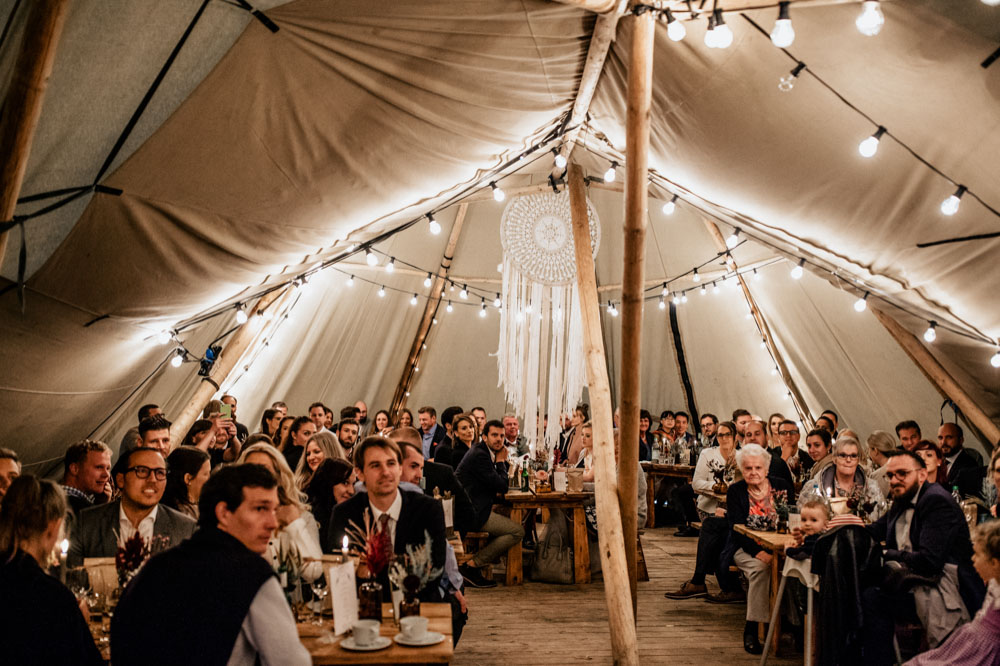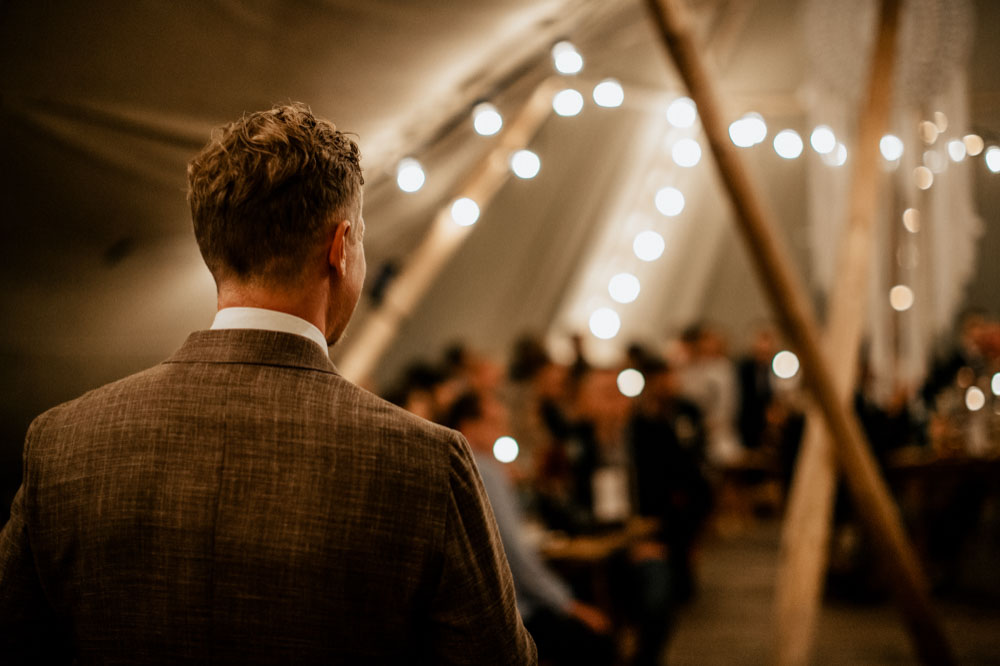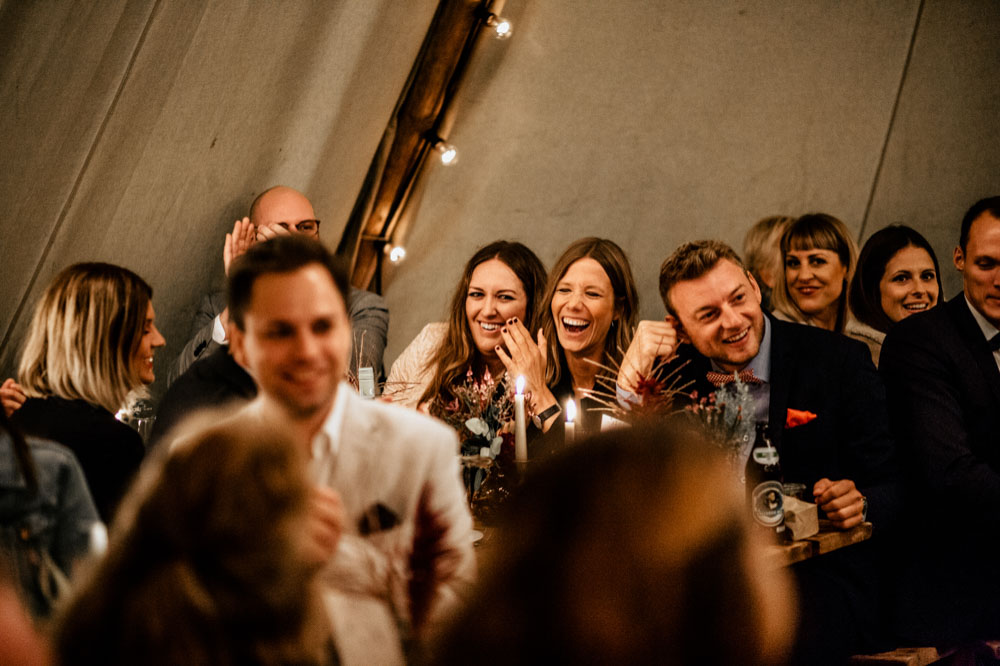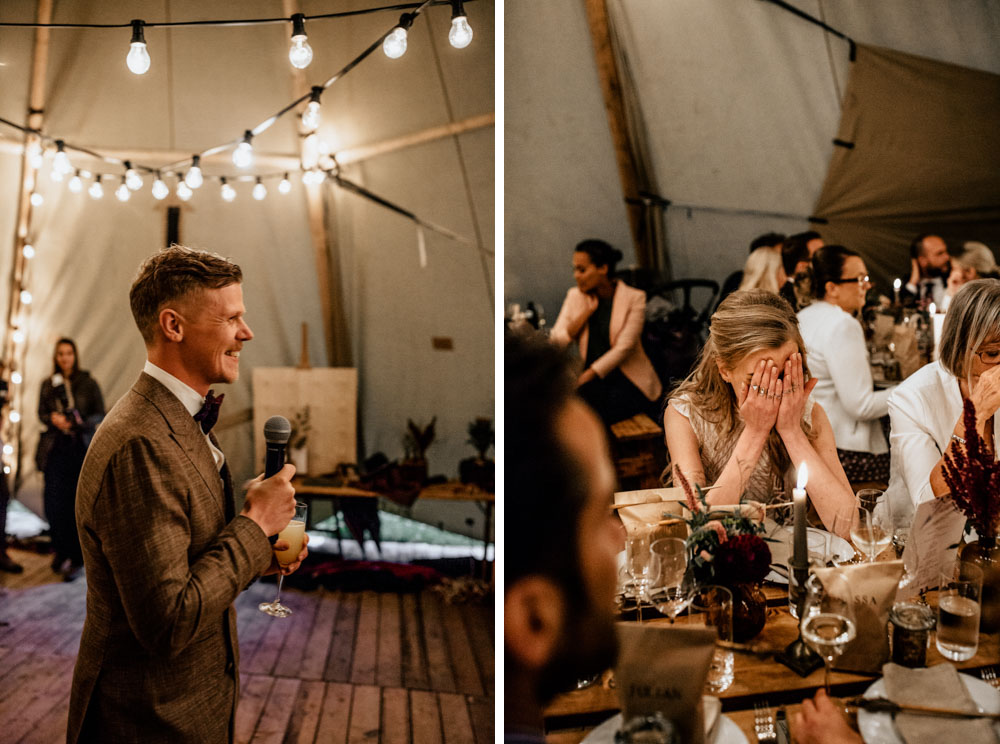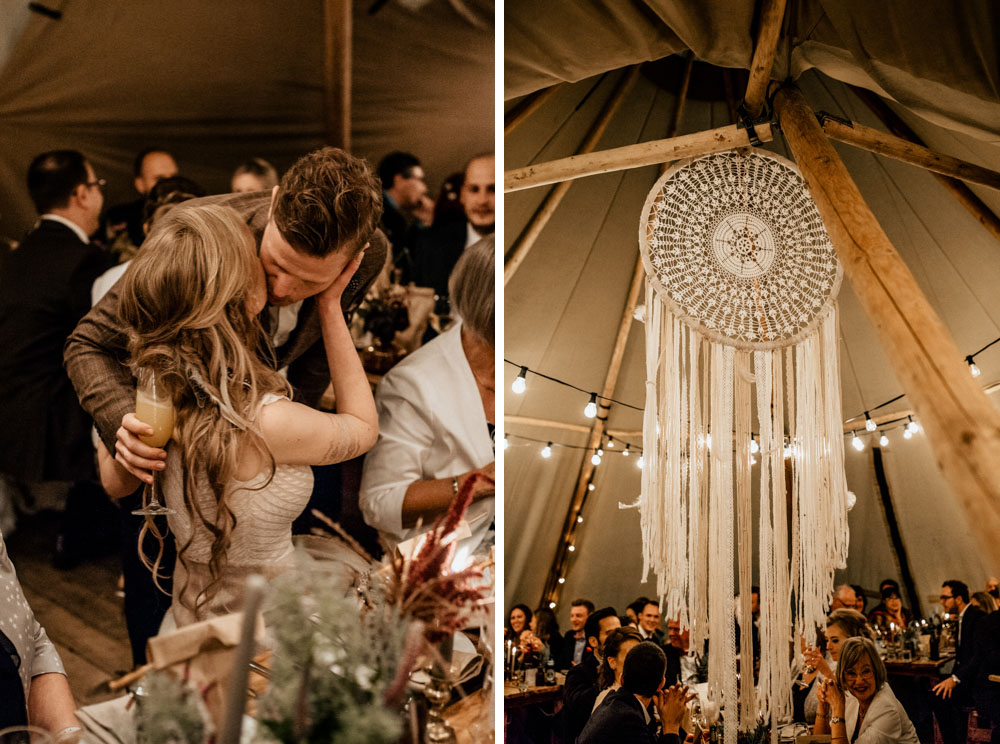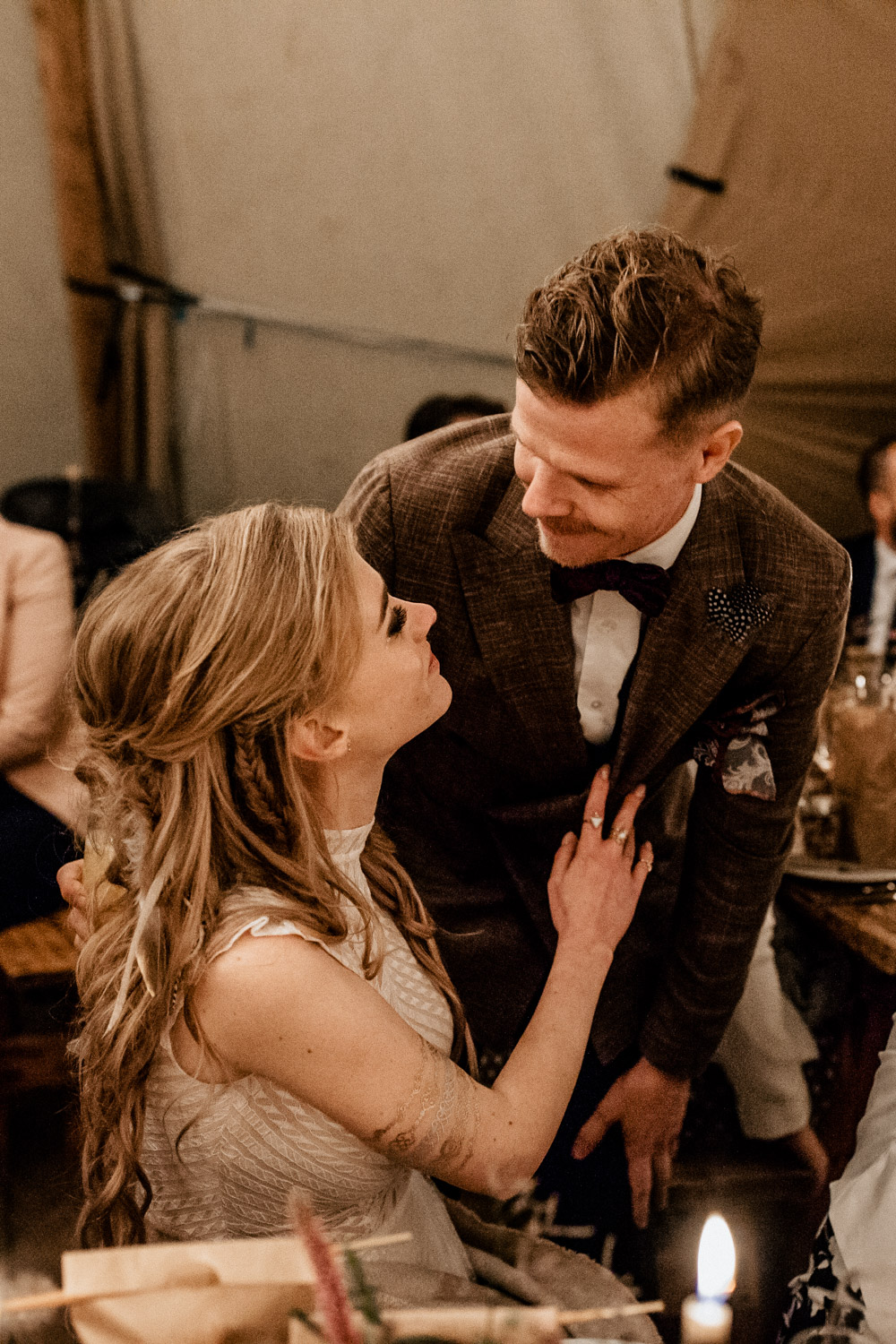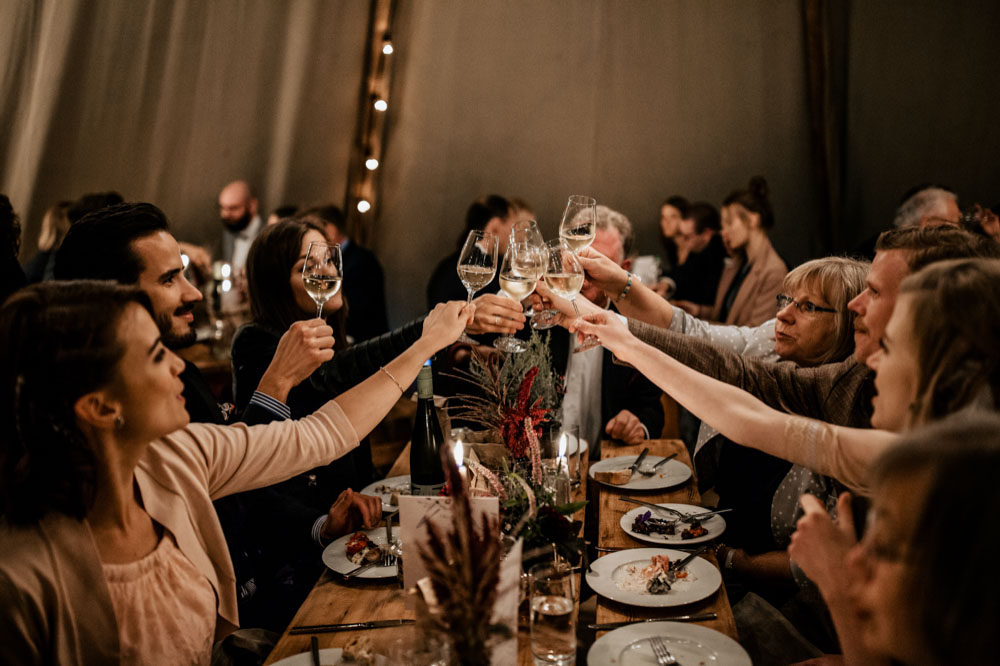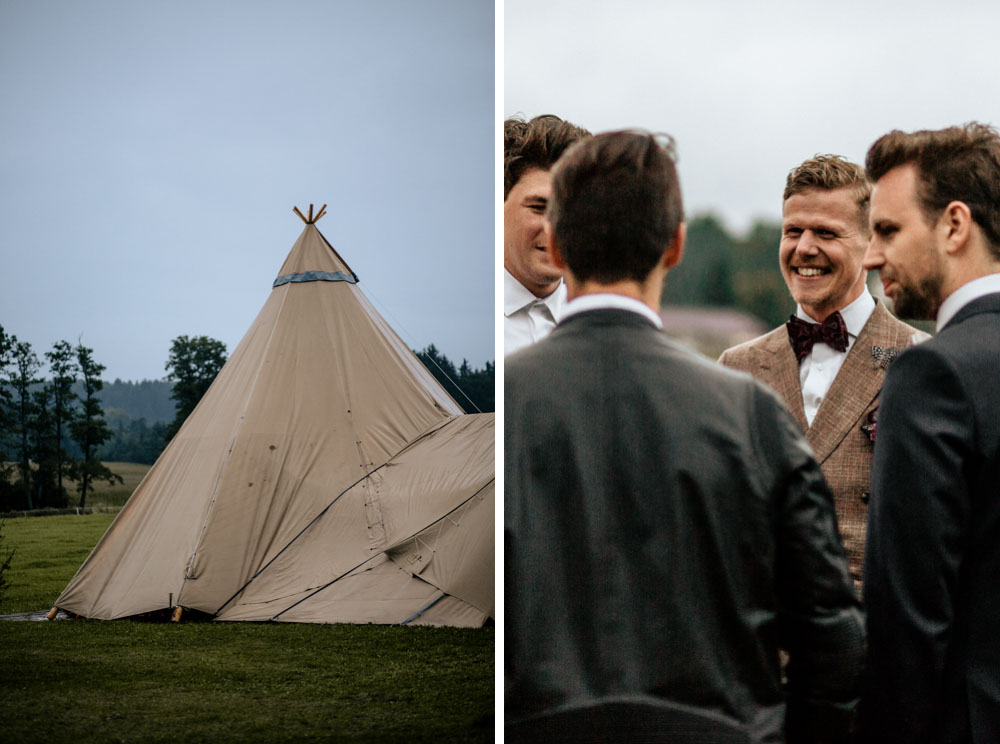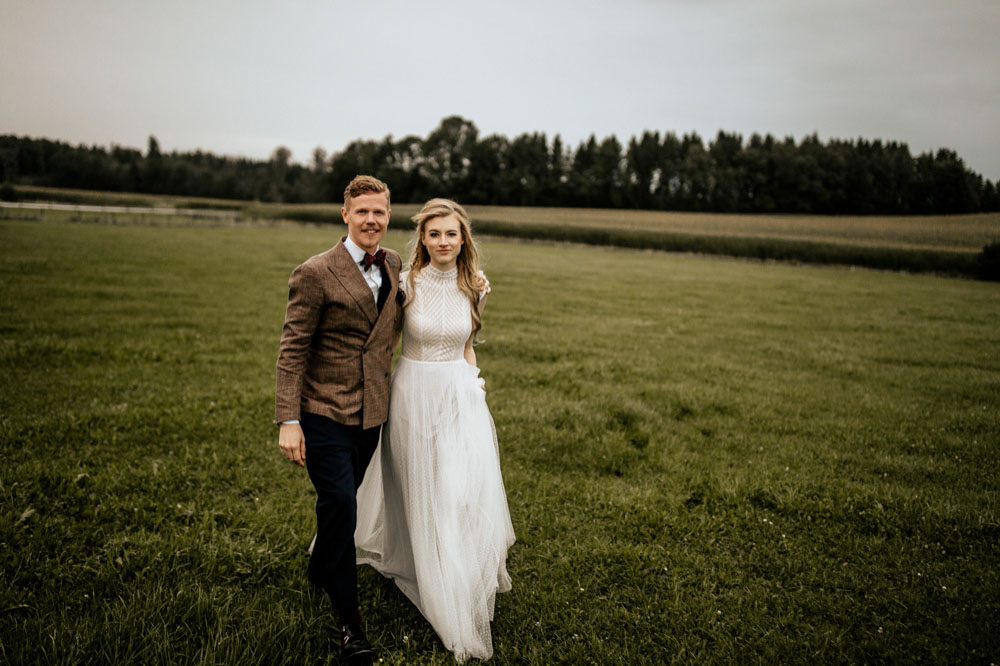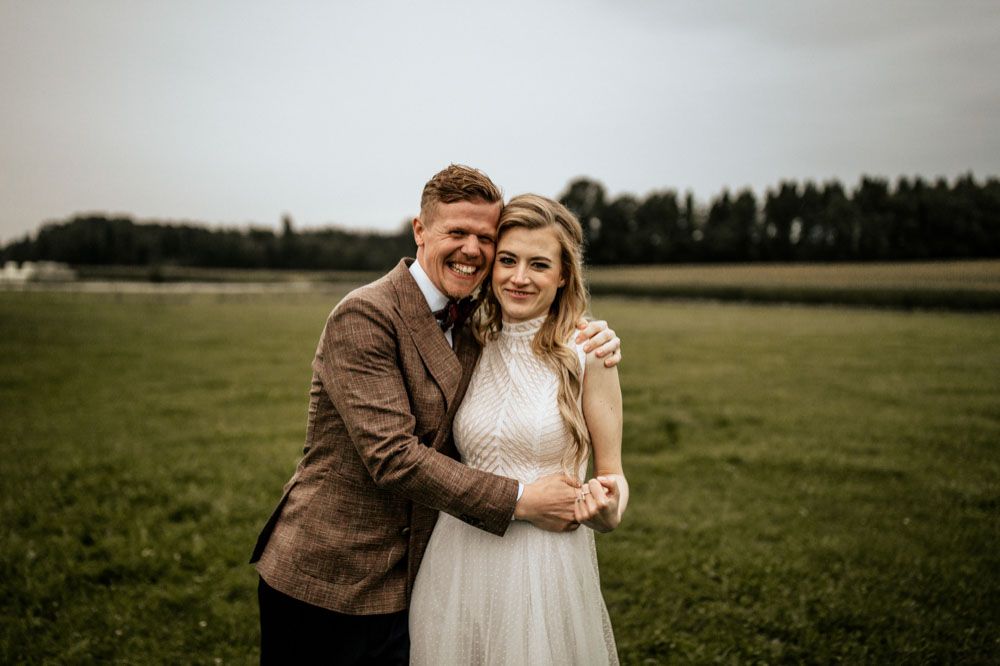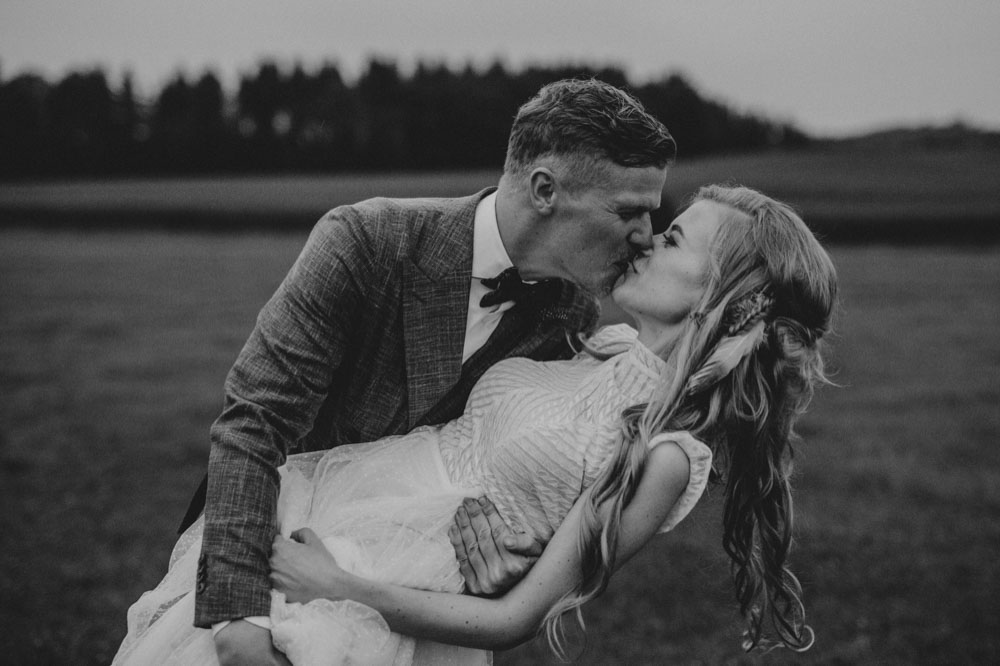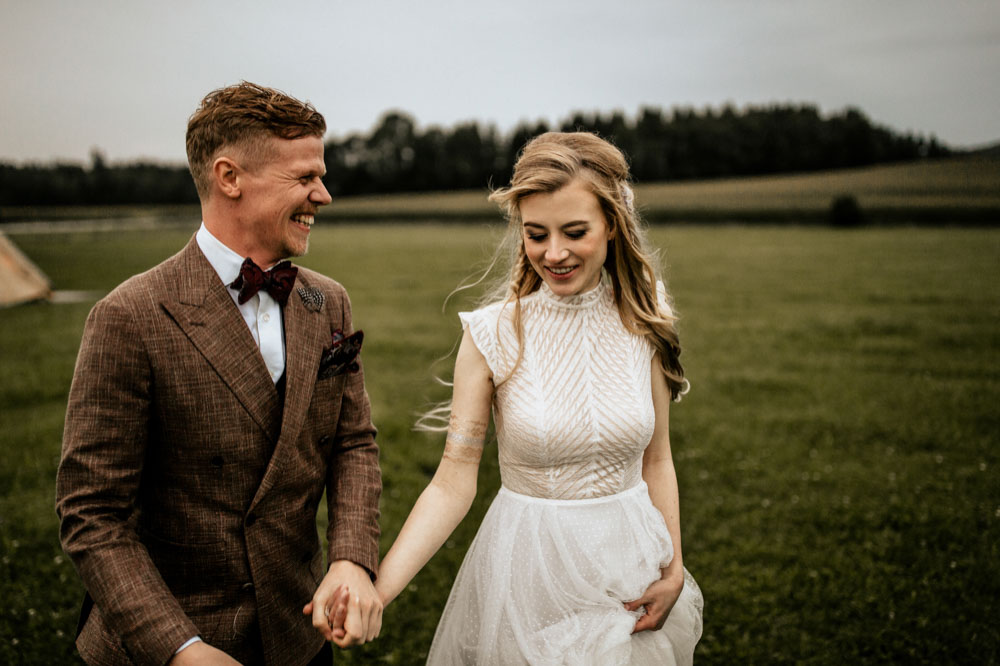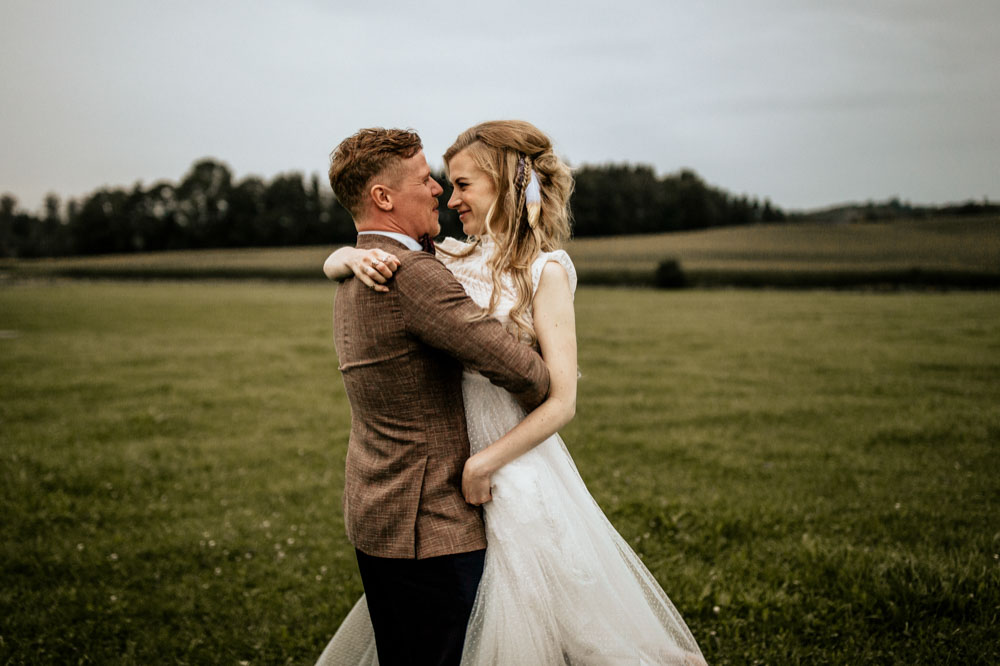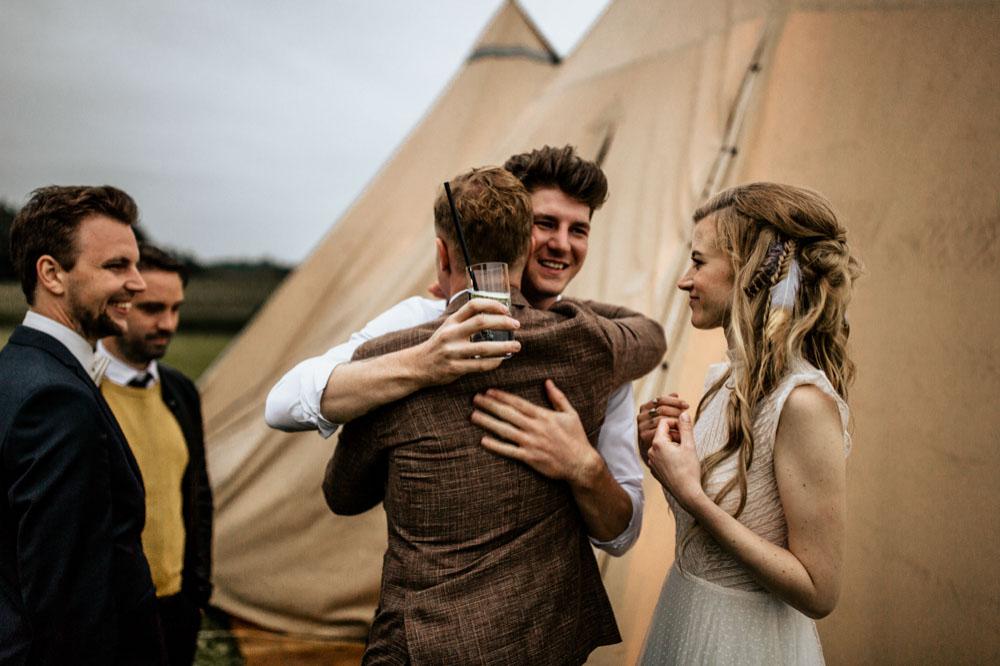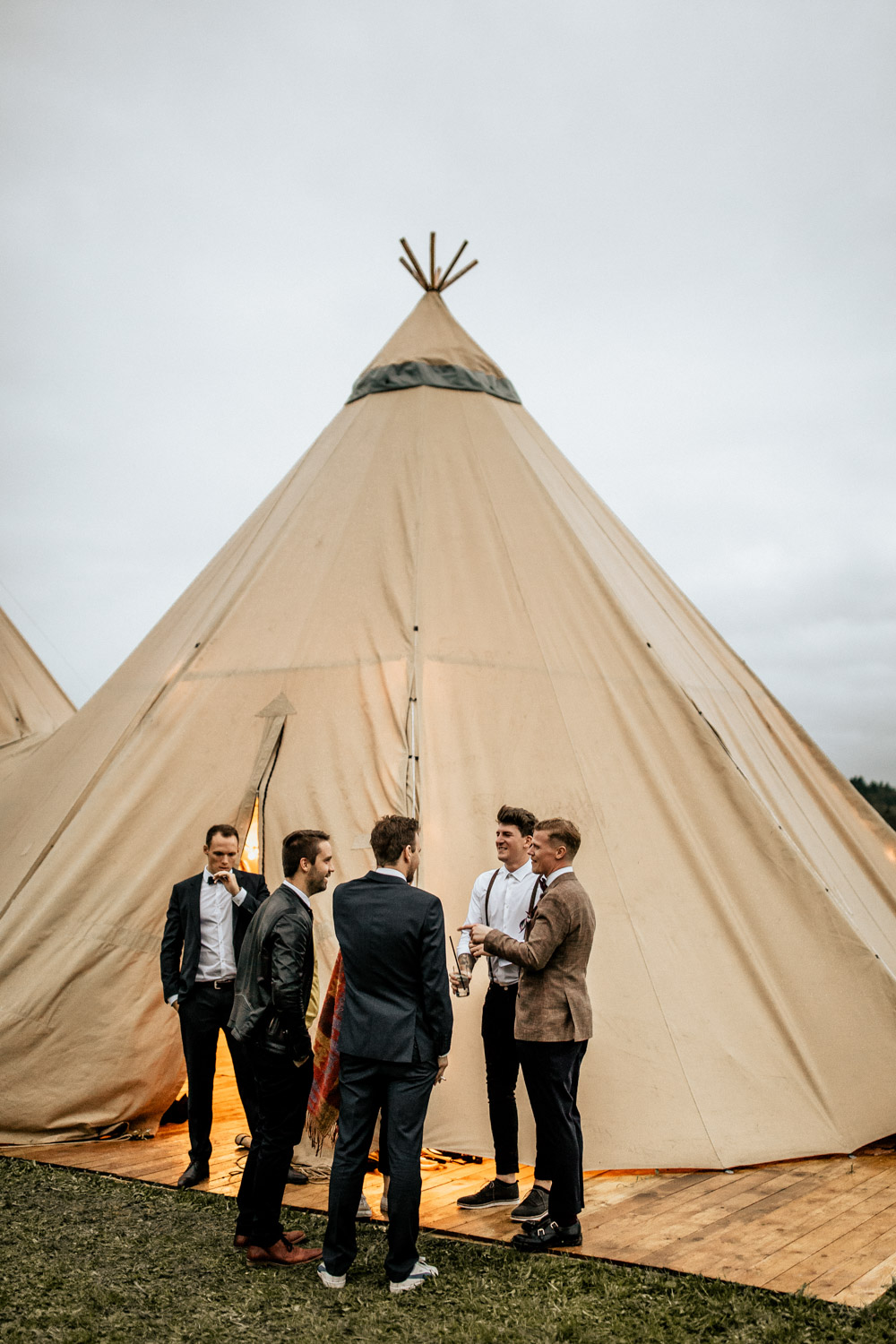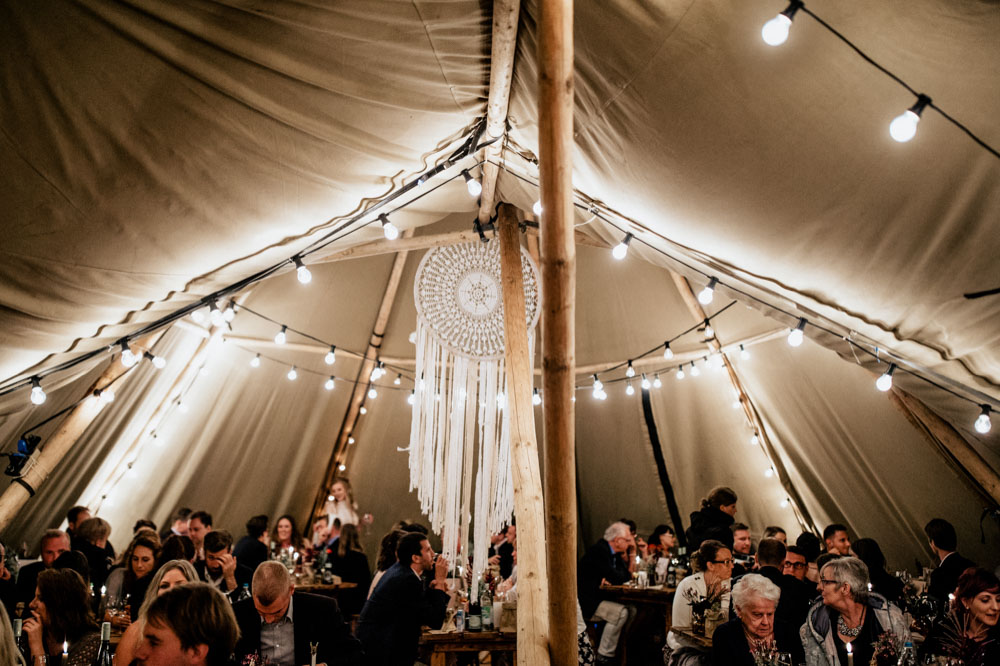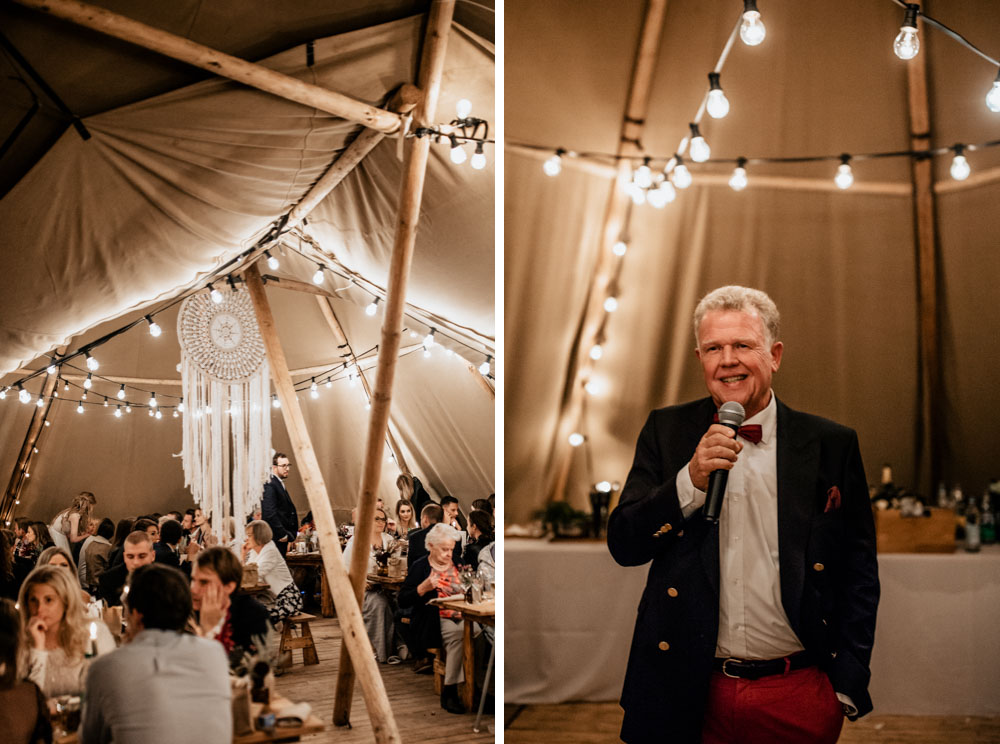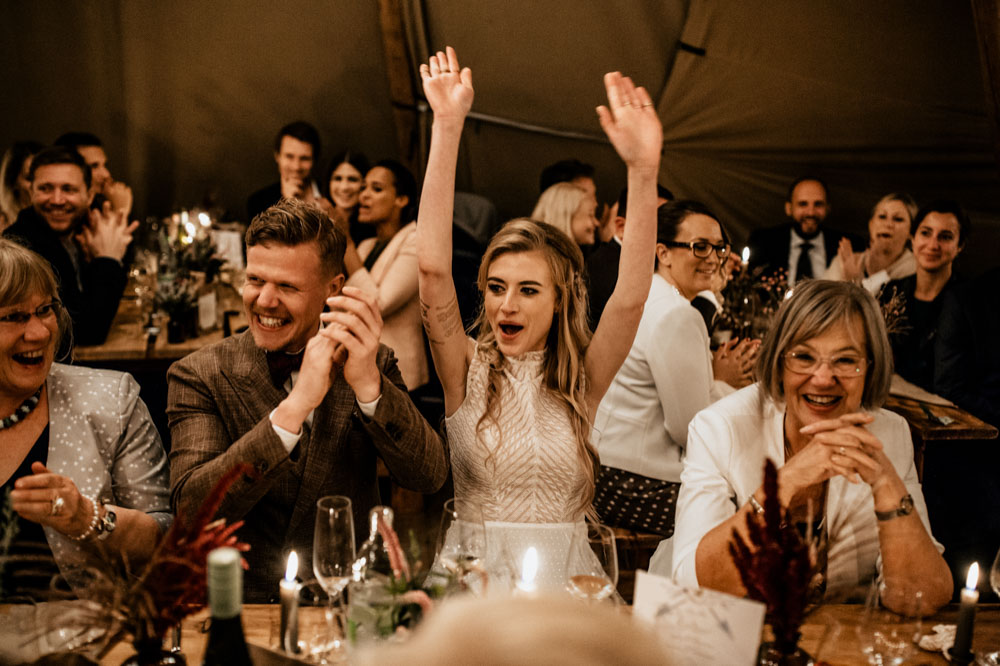 "Our favourite picture is when we both are kissing because the whole crowd went "kiss kiss kiss." We said cheers to them and kissed – we were both smiling and just looking very happy. It was a special atmosphere inside the teepee – very intimate, cozy, and very very nicely decorated."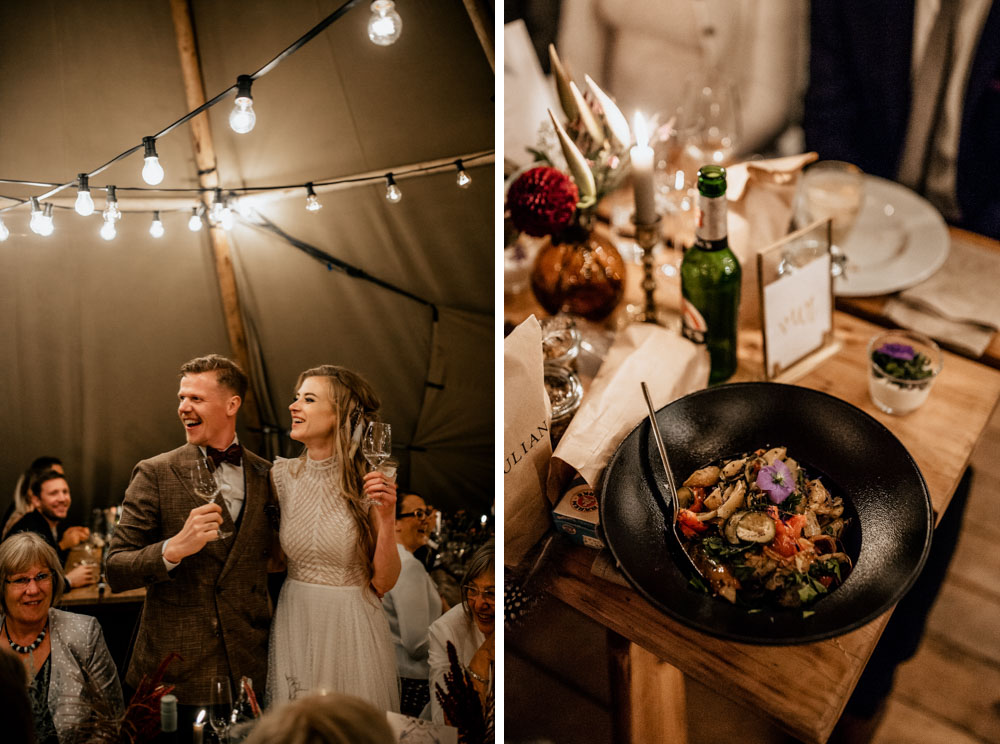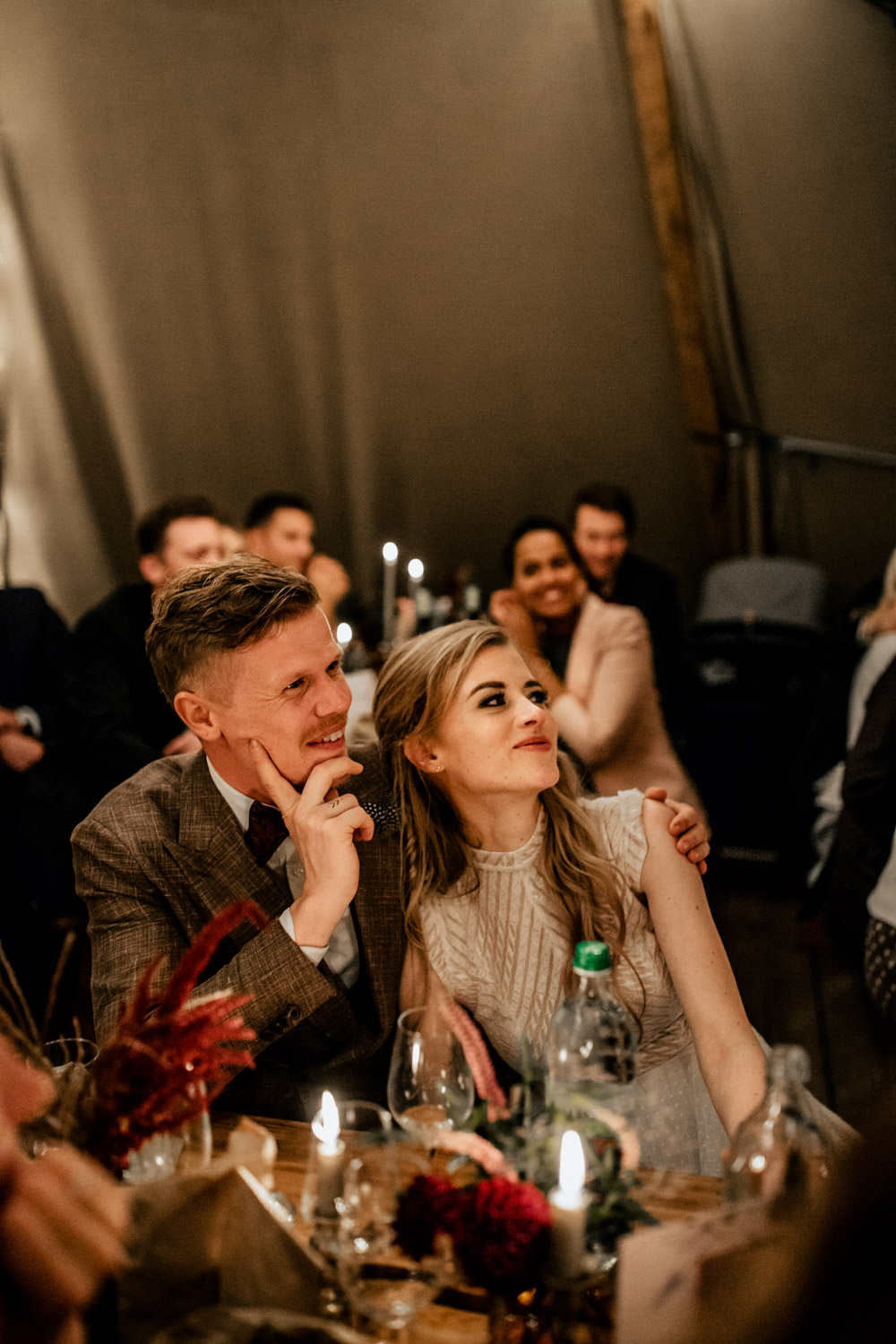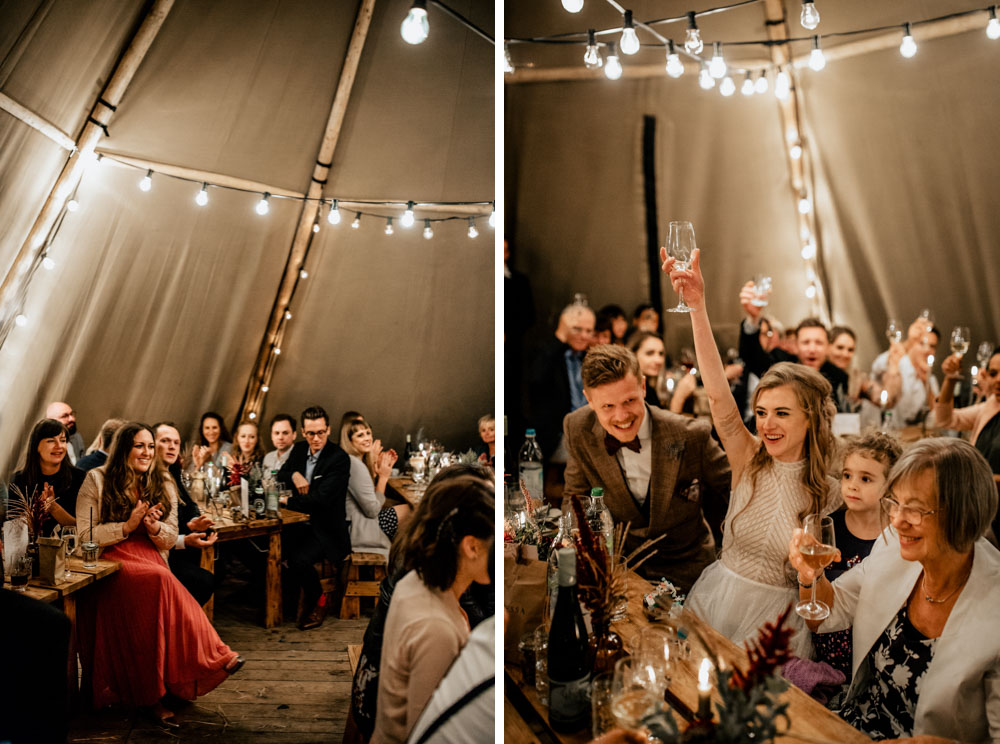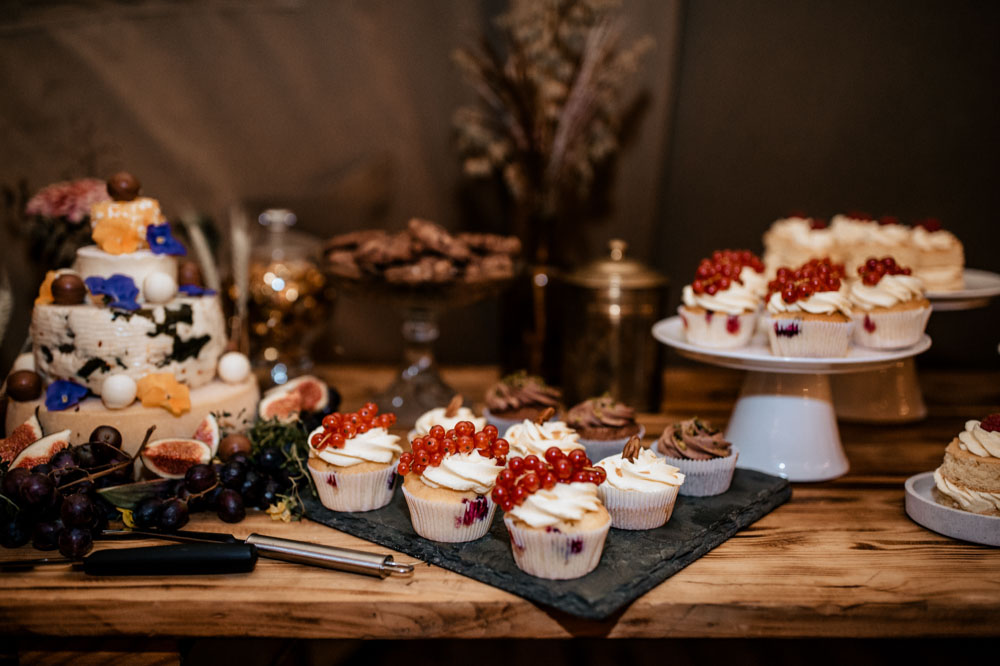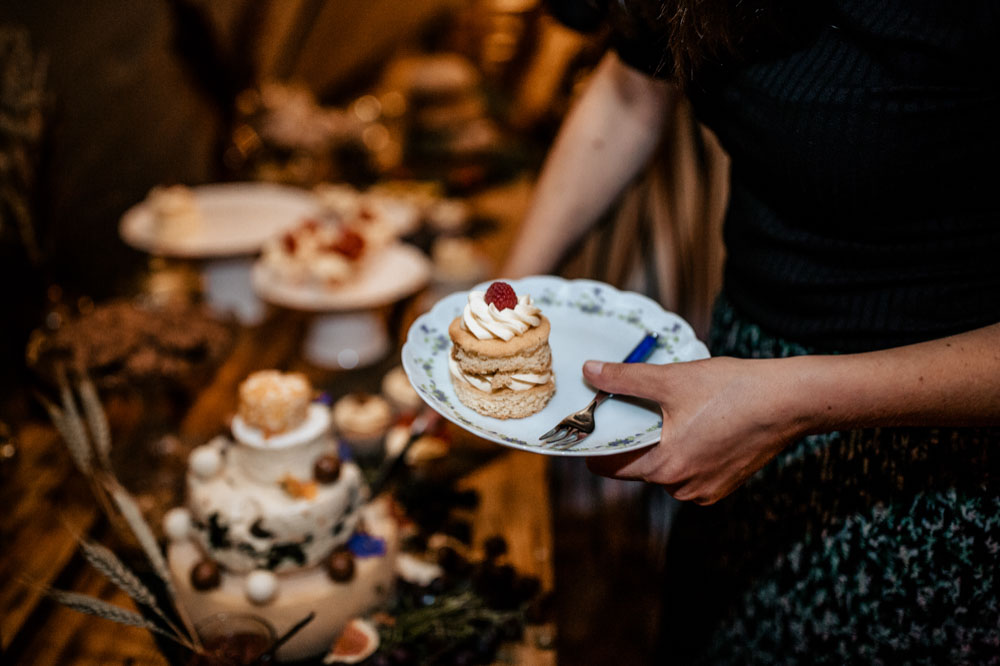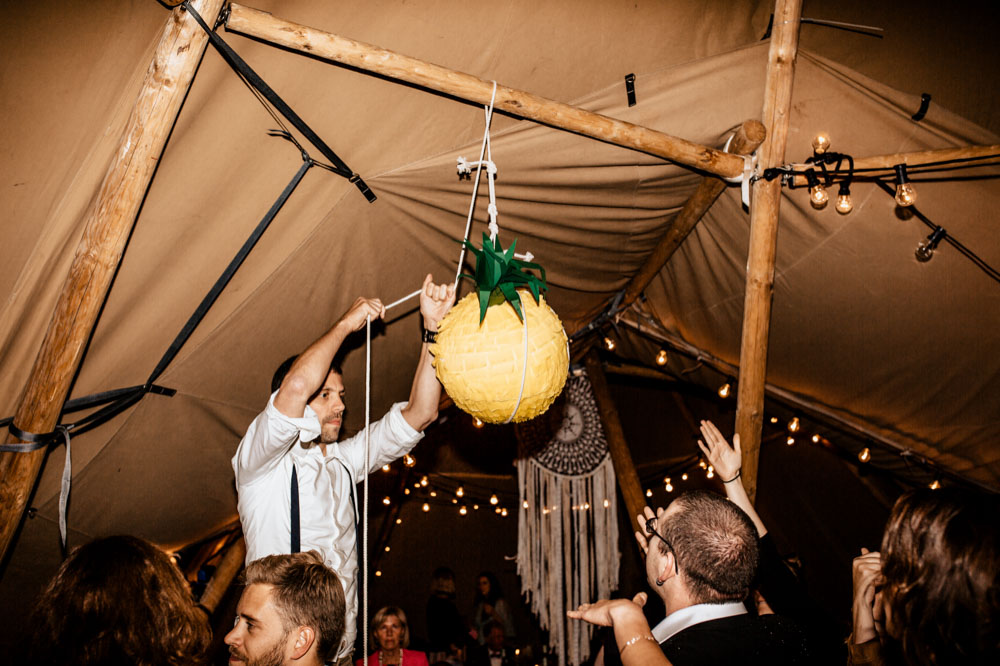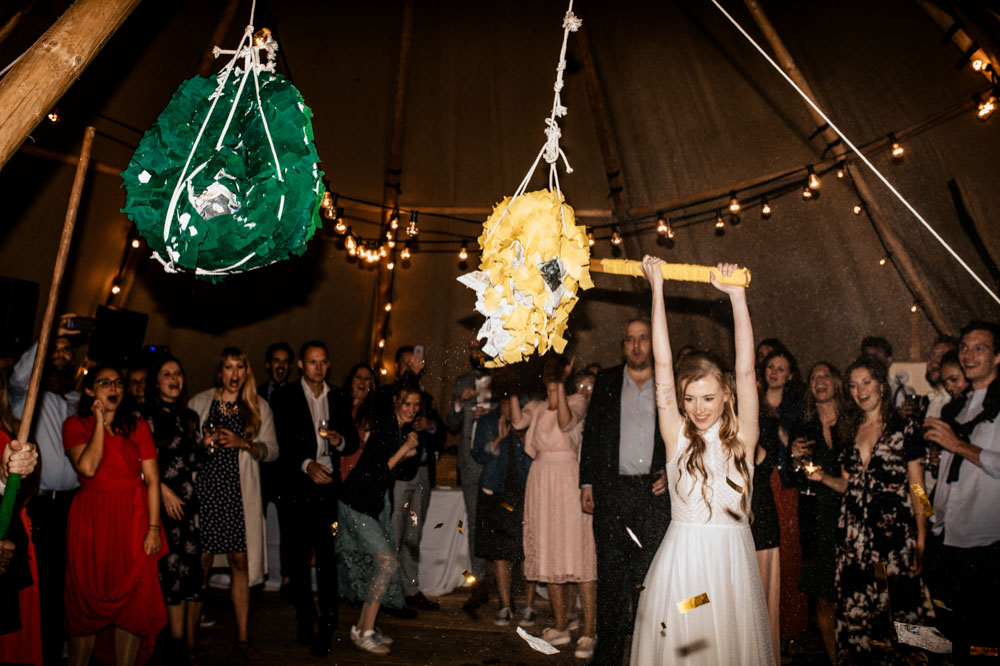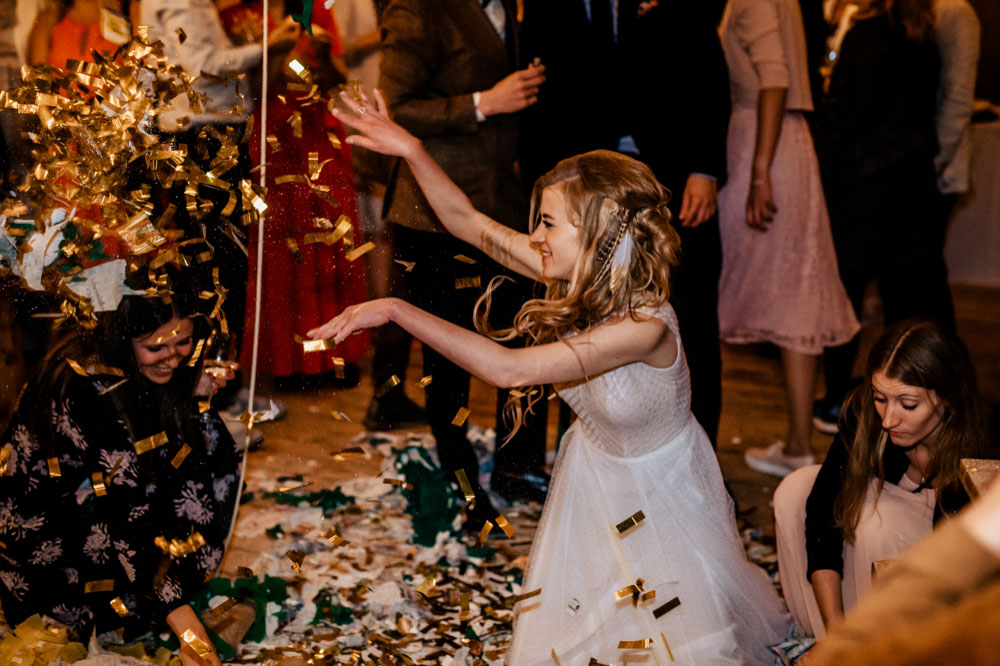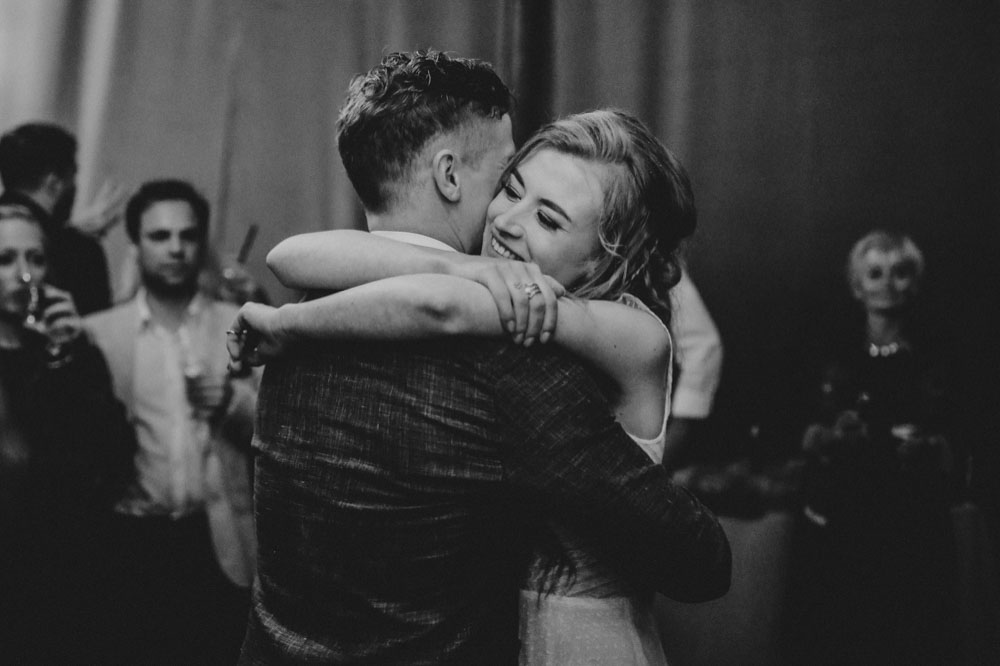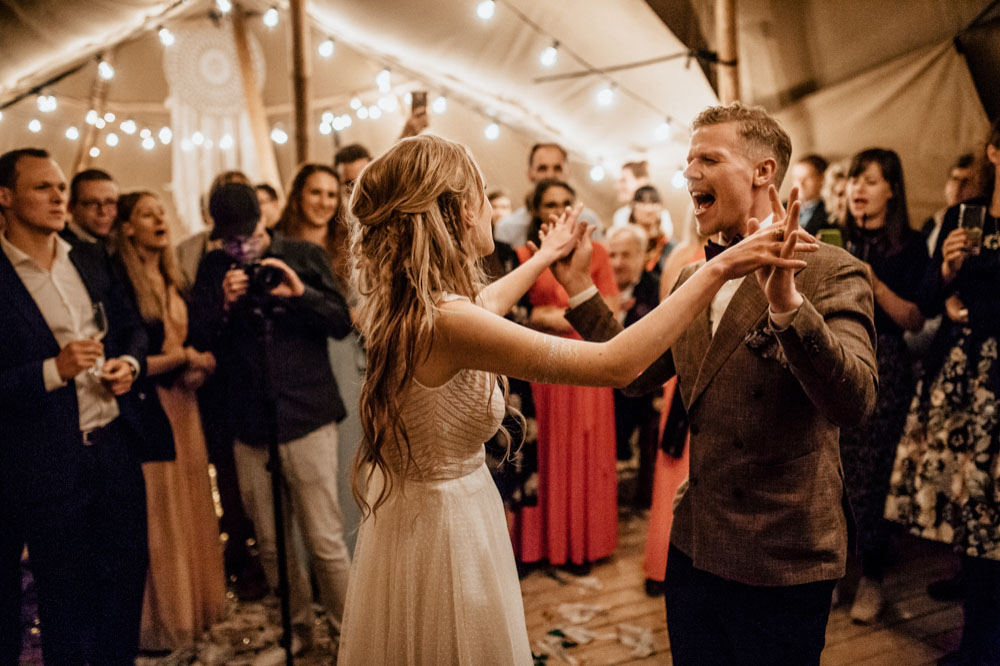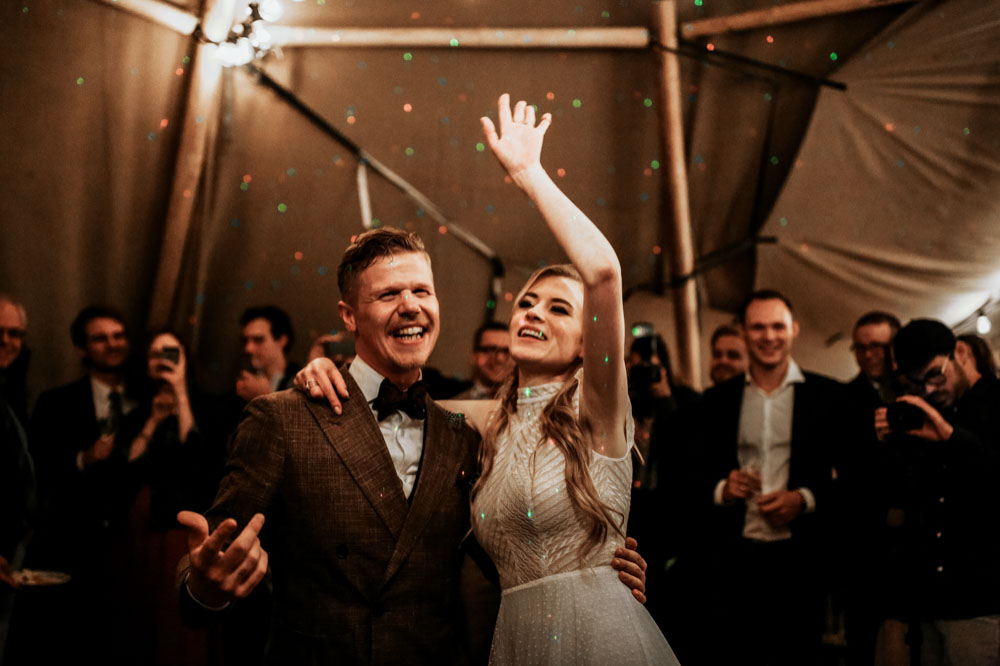 Colorblind was the song for the first dance and ever since this intimate first dance (one of the sweetest first dance we've ever had). This song became a part of our Spotify playlist as well!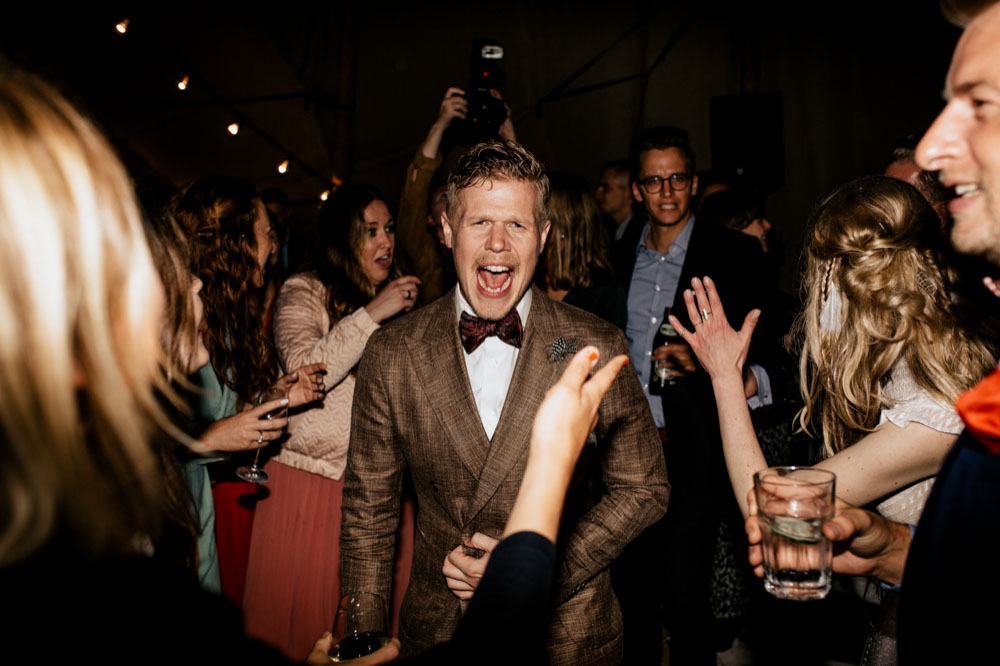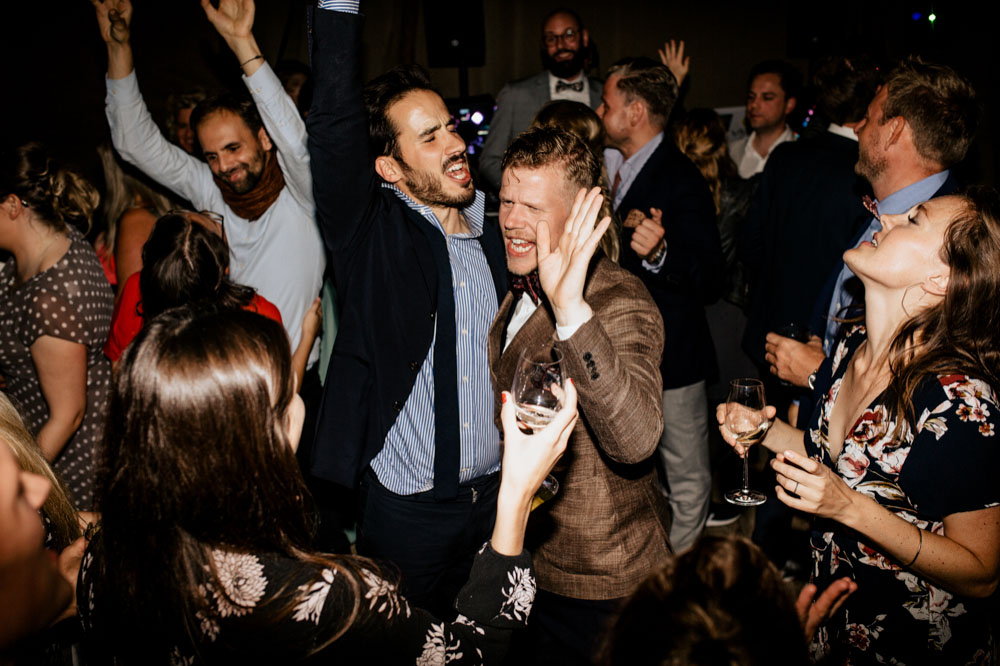 We just love everything about Lucy and Flo's unique and very emotional Teepee wedding.
Thank you soooooo much for having us <3 <3 <3