We still exactly remember the day (it's not long ago, though) when Angelica and Emiliano contacted us and told us about their upcoming Wedding in Tuscany. Back then we were roaming around Iceland and even if it was already May, it was still snowing up there! But Yeah!! You've heard it right.. these guys just contacted us in May for their wedding in June 🙂 And they even had to organize everything from Brazil!
We were so lucky when we checked our calendar and realized we were still free! And it was the perfect match.. From the first moment we've met them via FaceTime, we knew it's gonna be awesome! But what really impressed us, was their personalities and incredibly positive aura! It was absolutely overwhelming to see how they treat each other and everybody around them! These guys are the most warmhearted persons and it was such a blast capturing their wedding Tuscany on photo and video! Angelica and Emiliano! Thank you so much for having us at your wedding in Tuscany! We really enjoyed being a part of your adventure and we're sure we'll meet again one day 🙂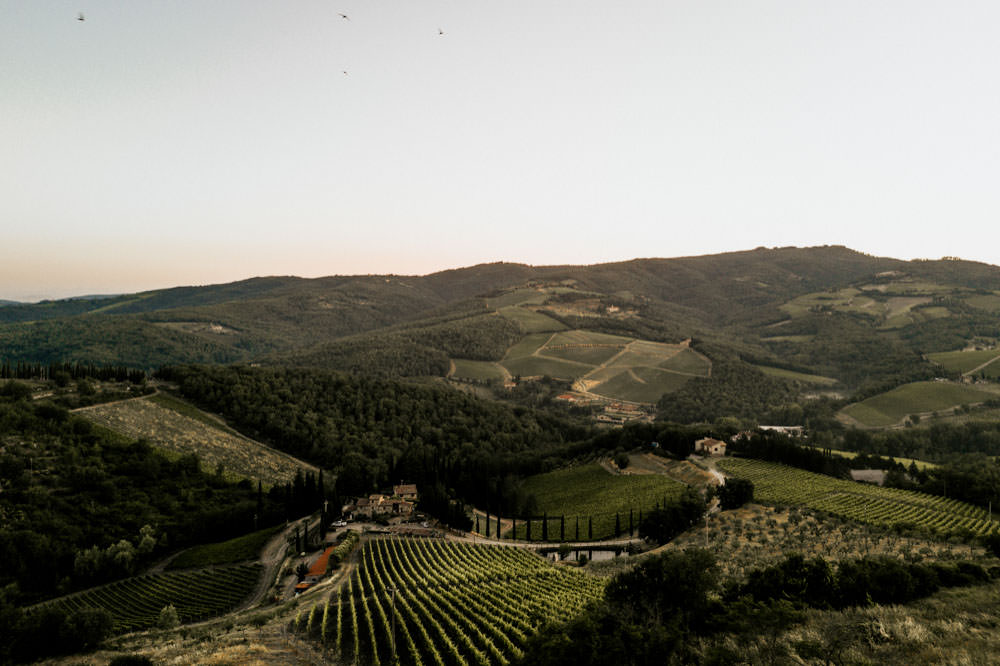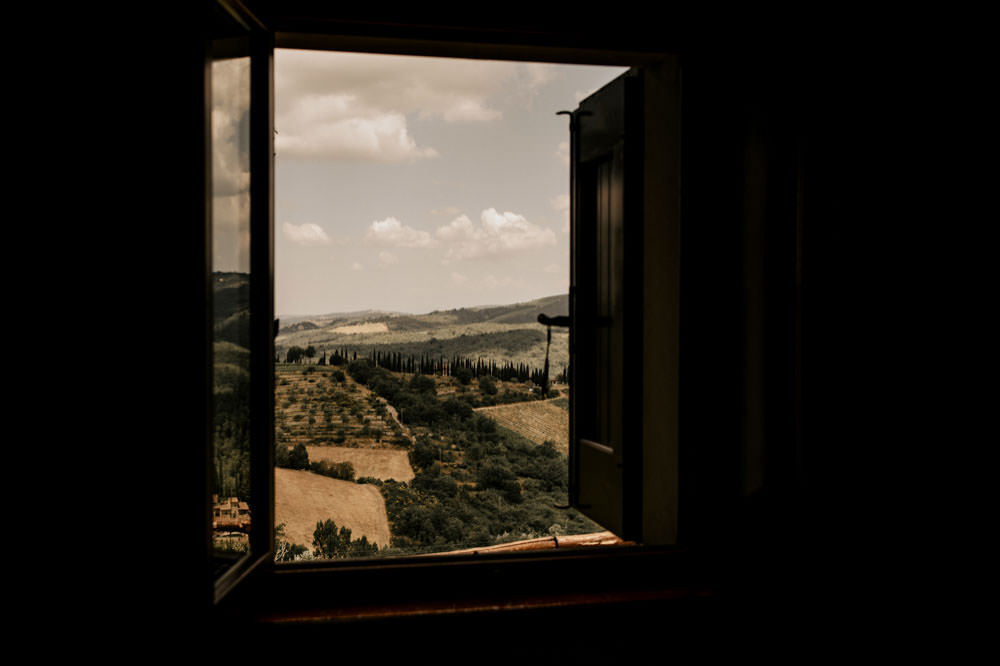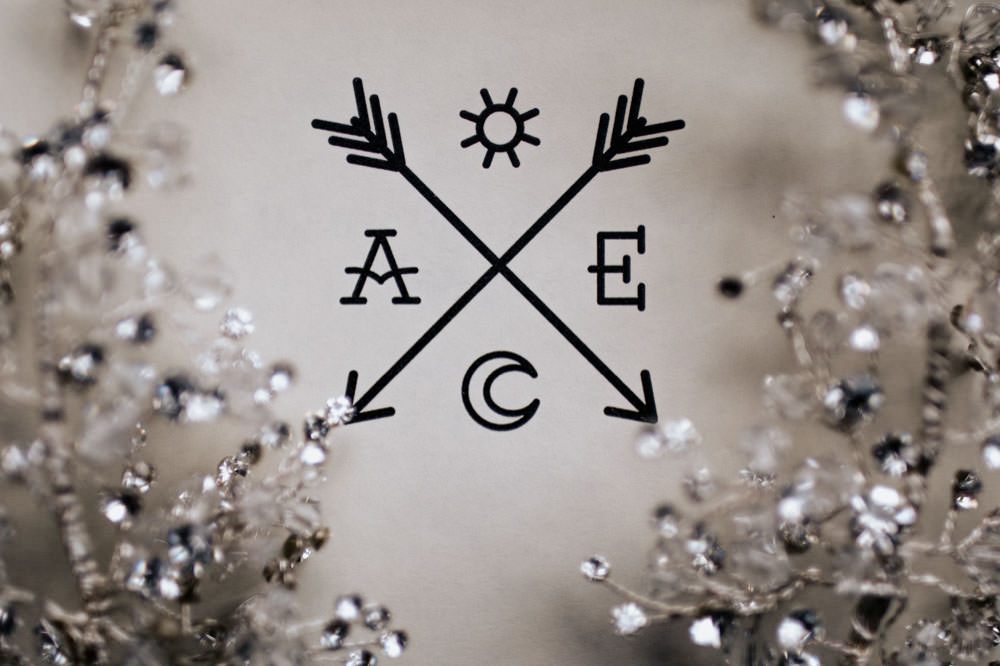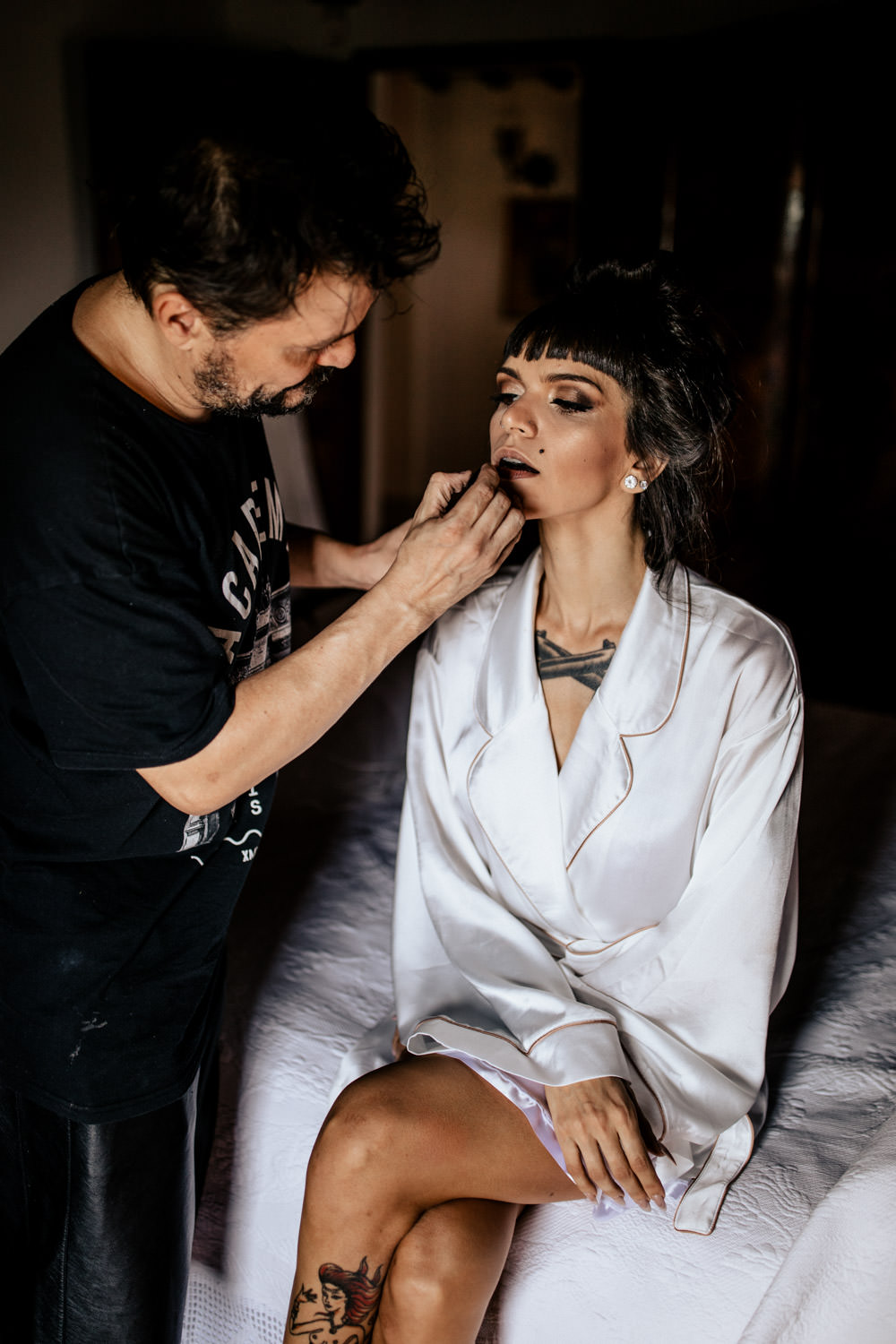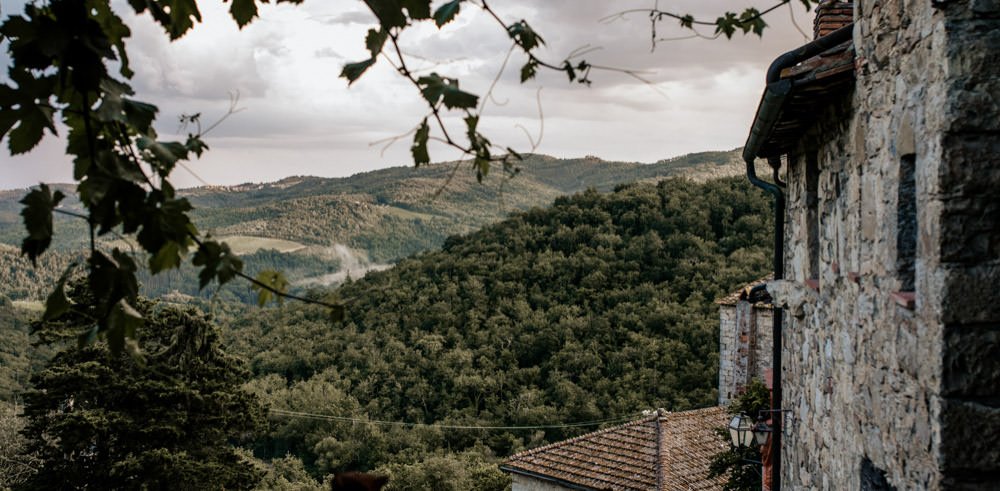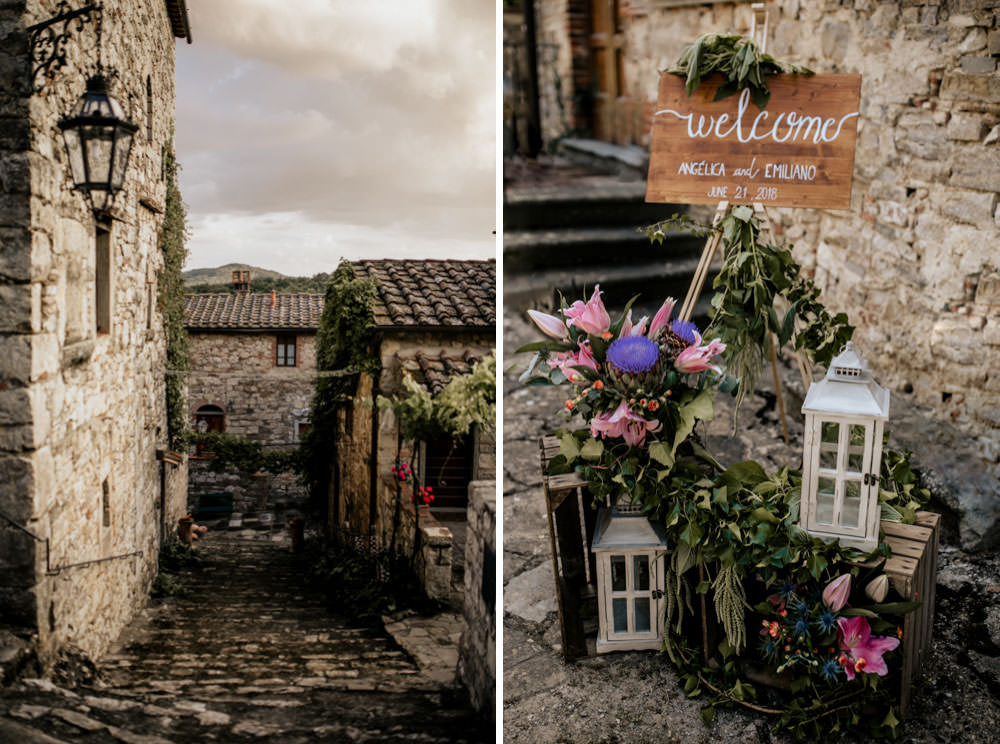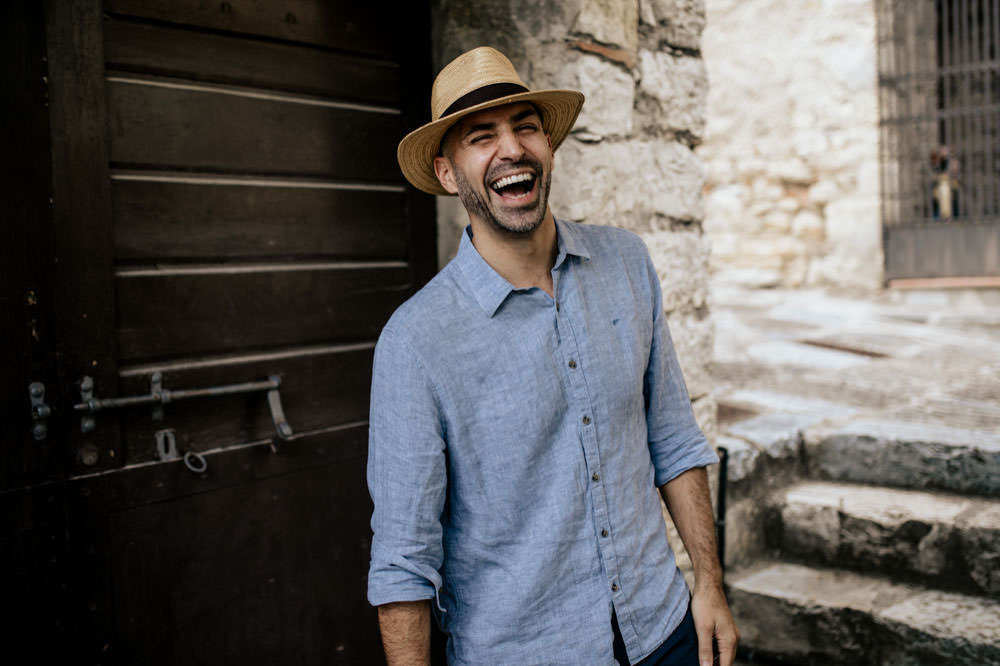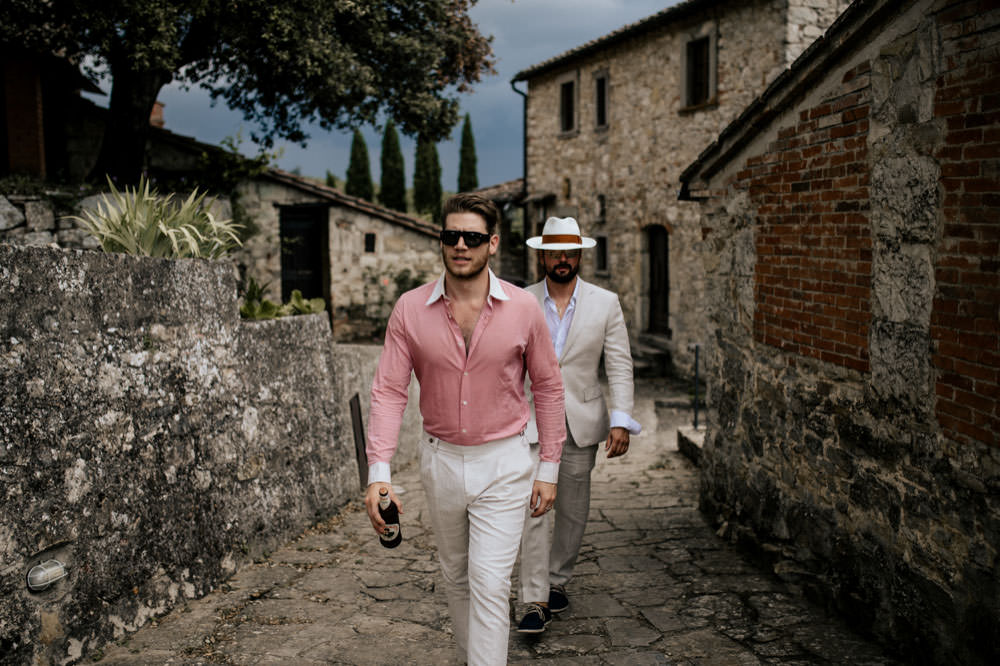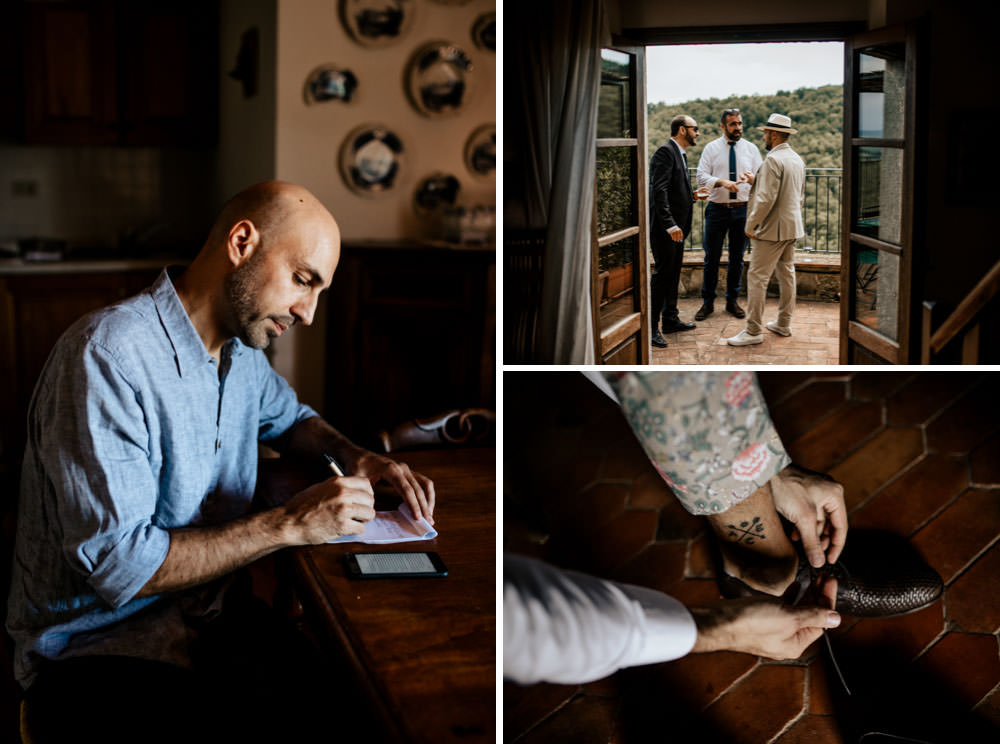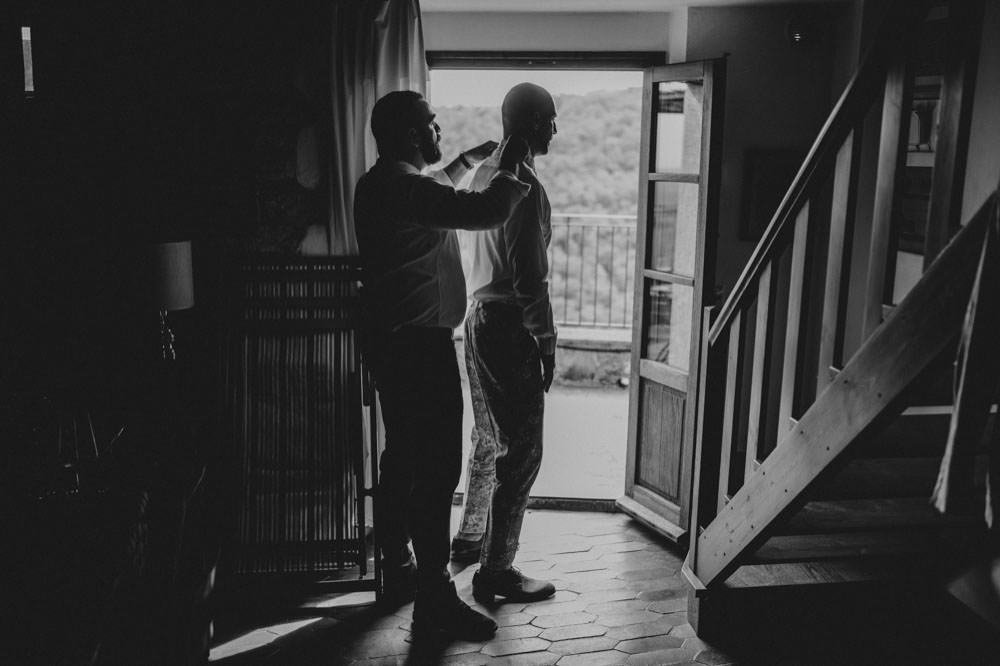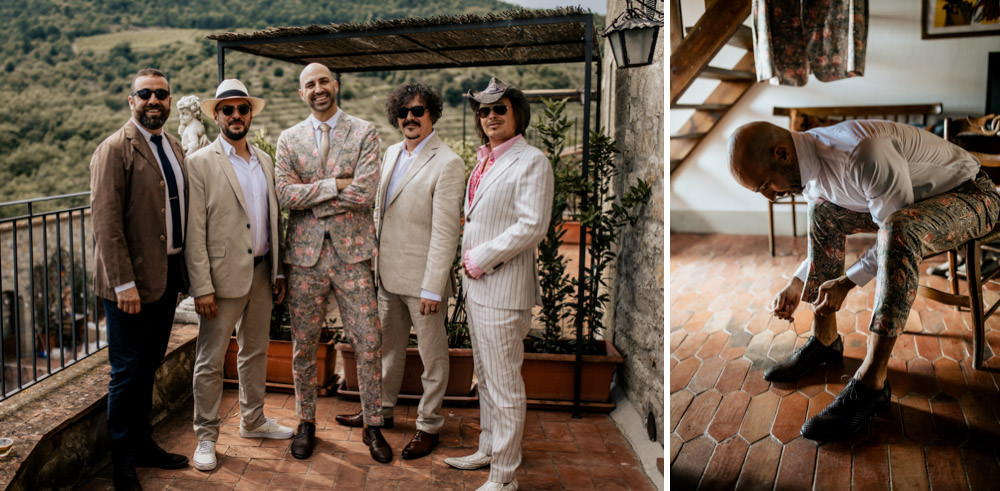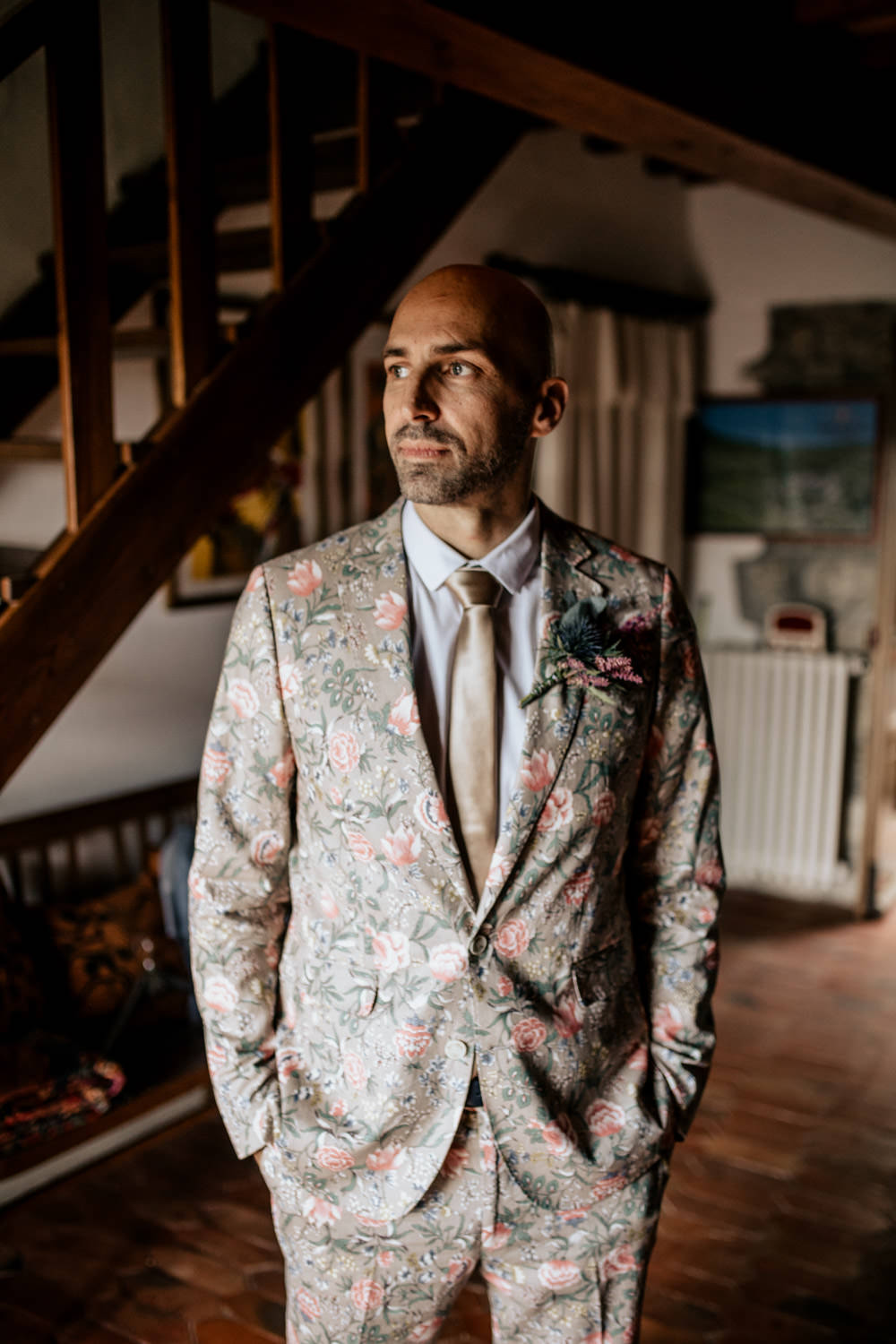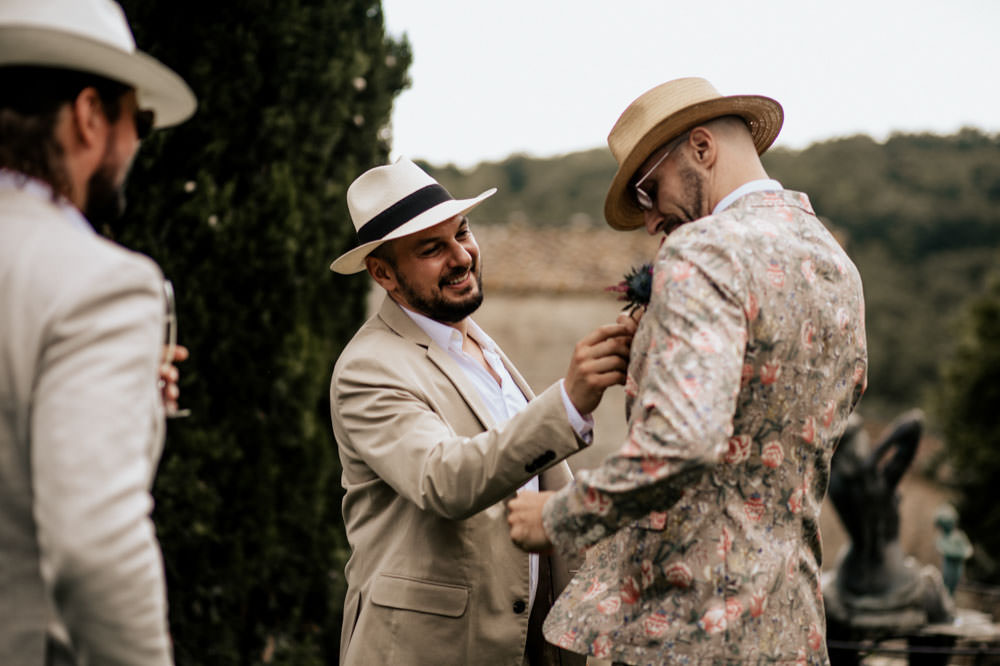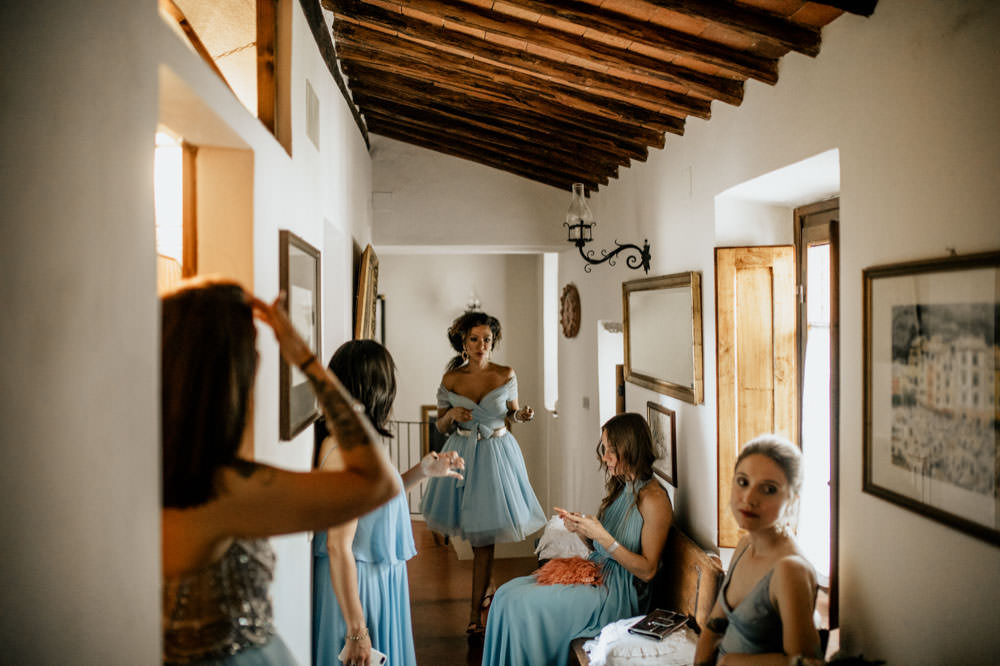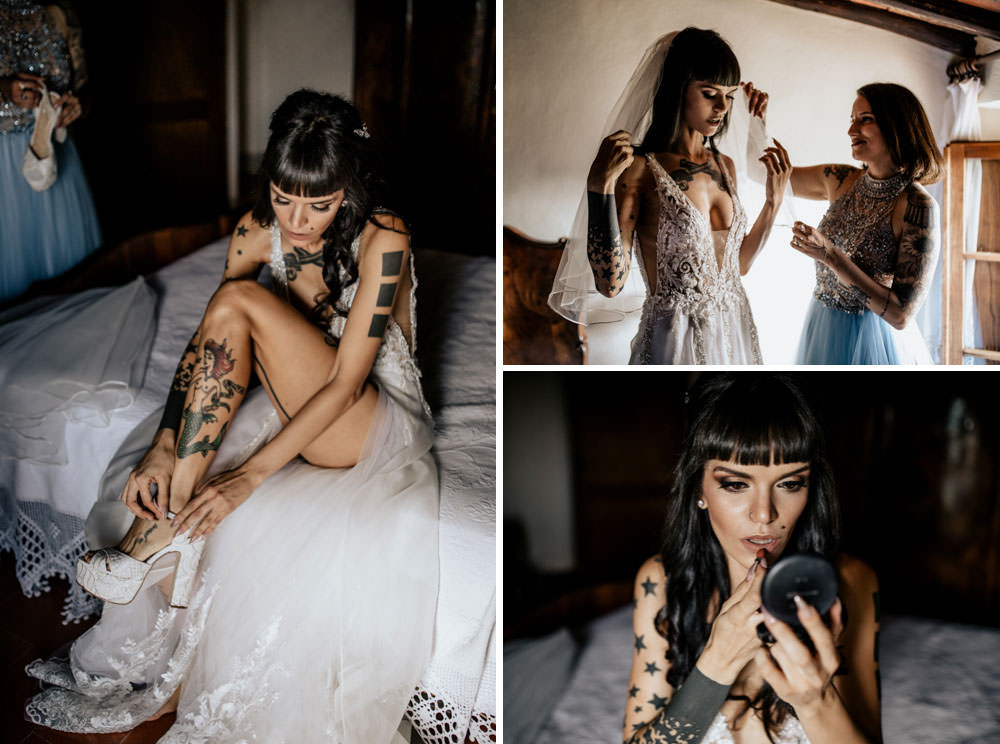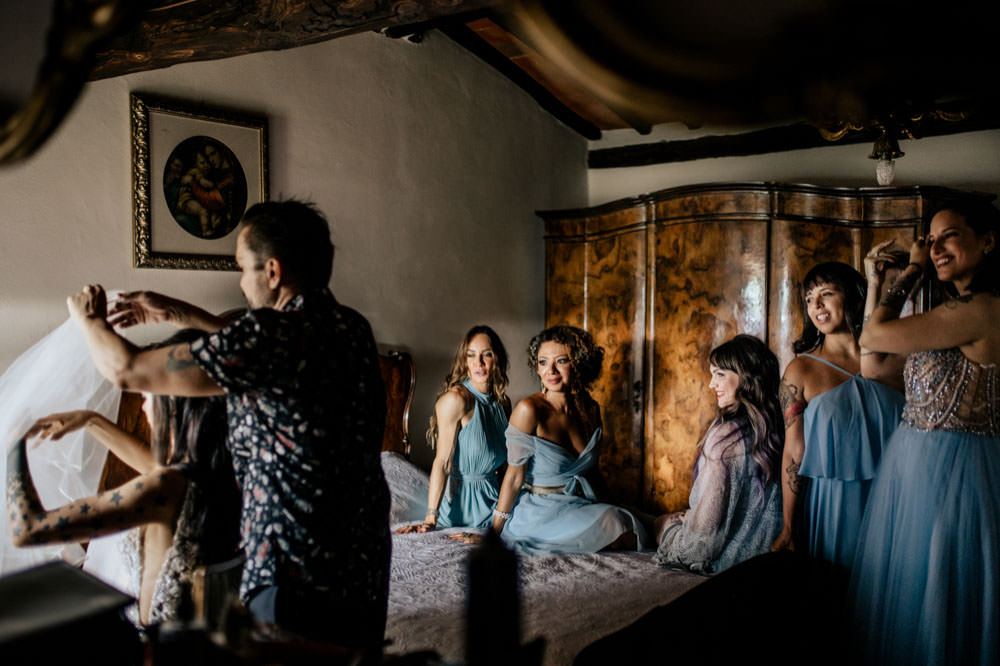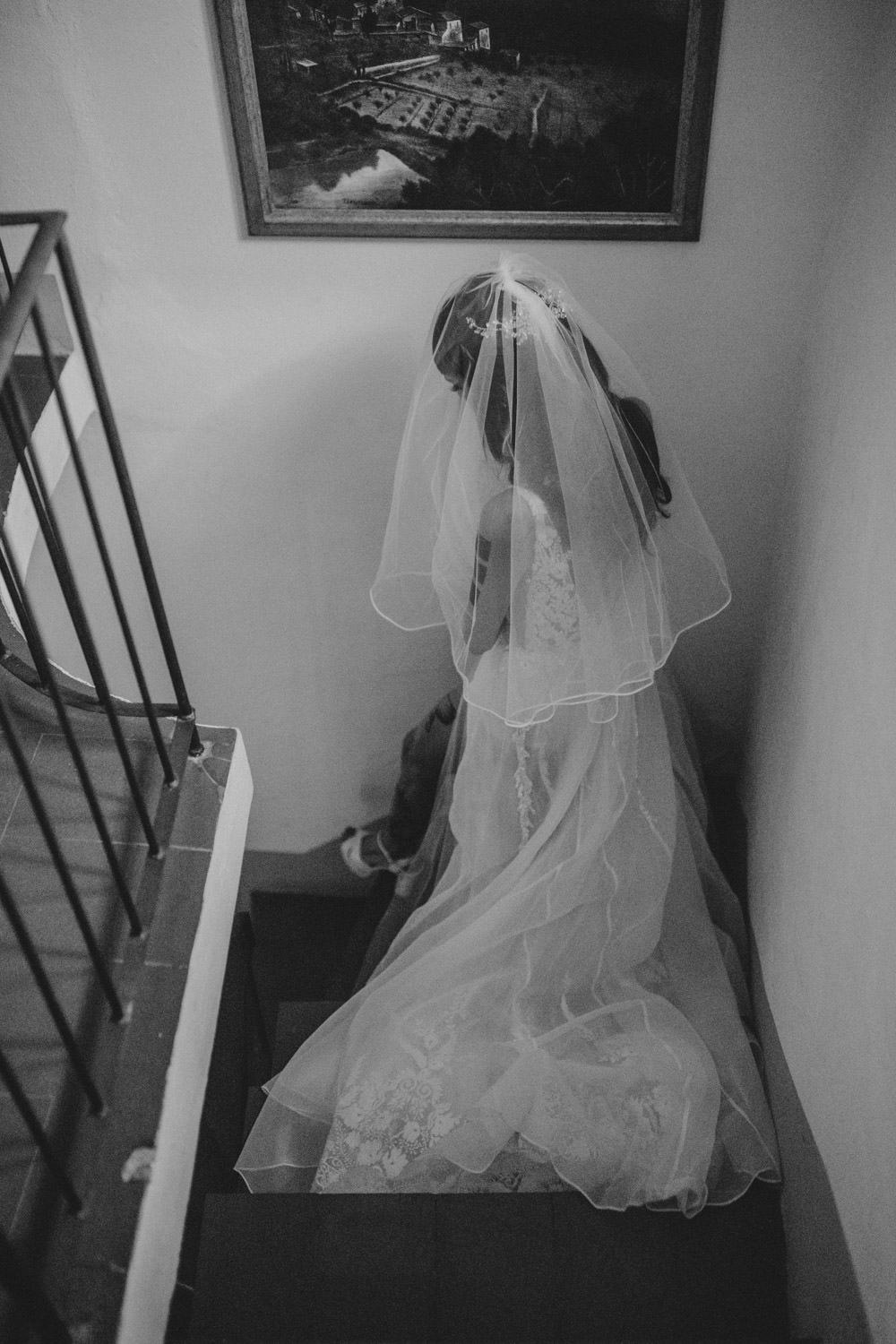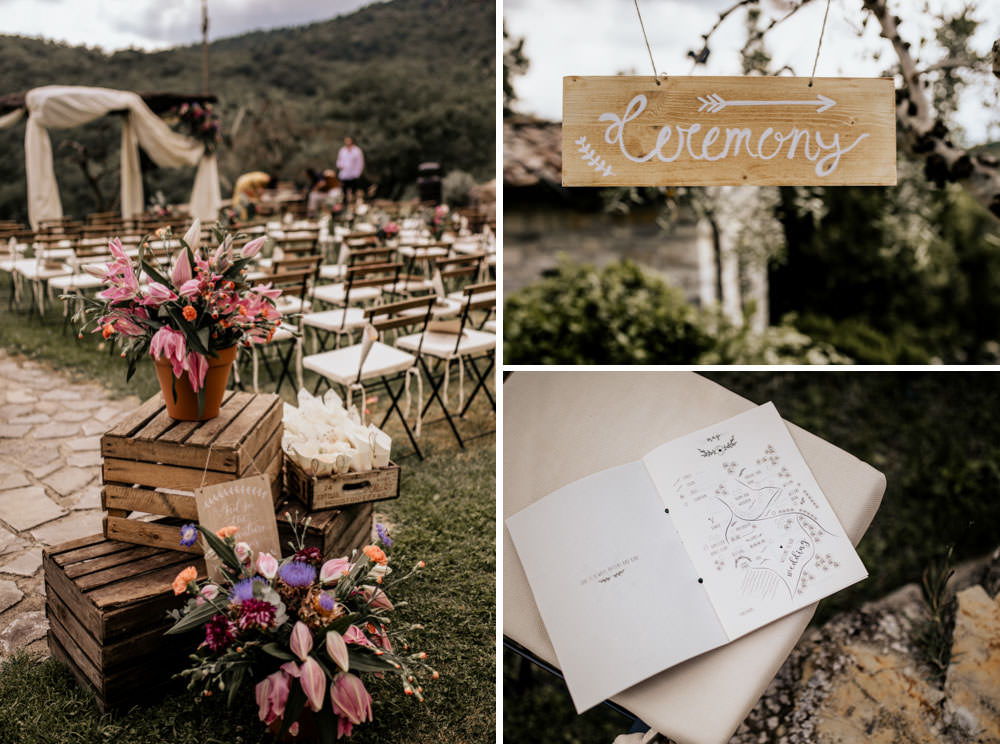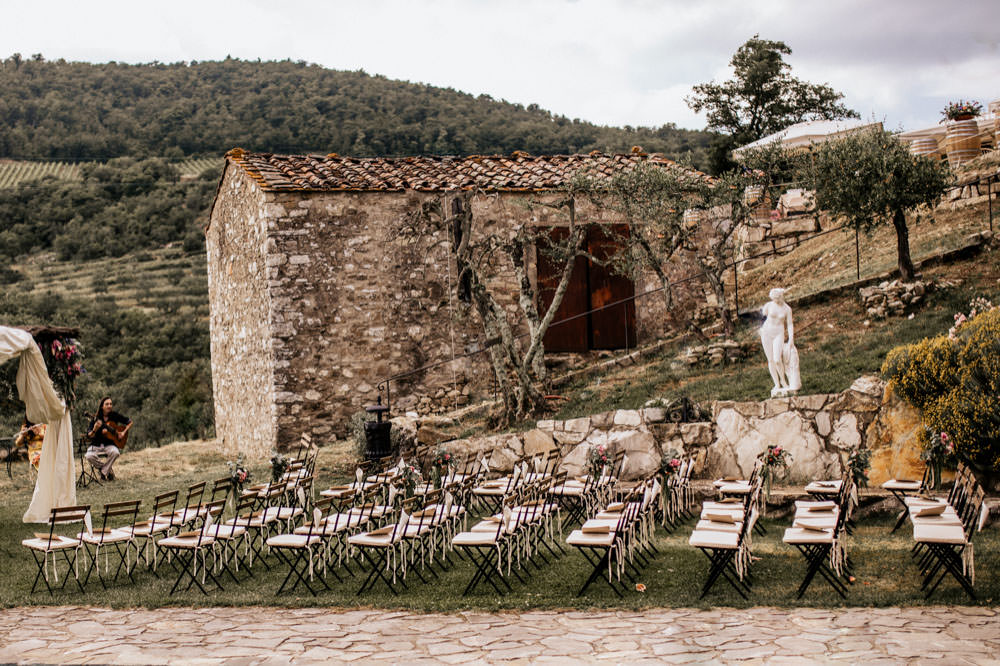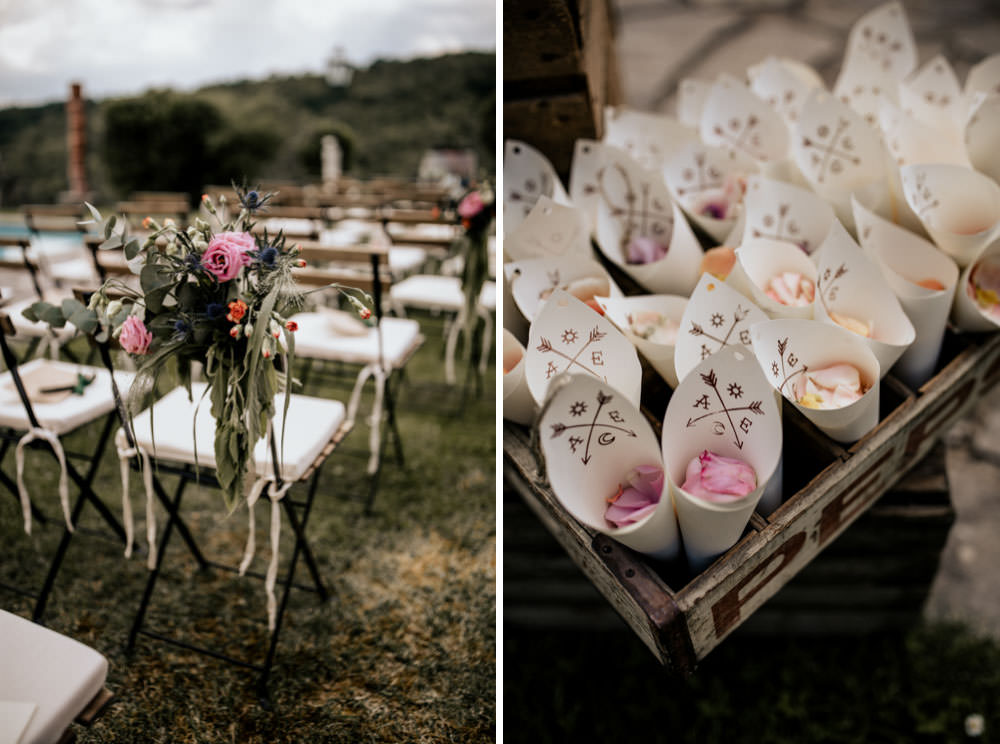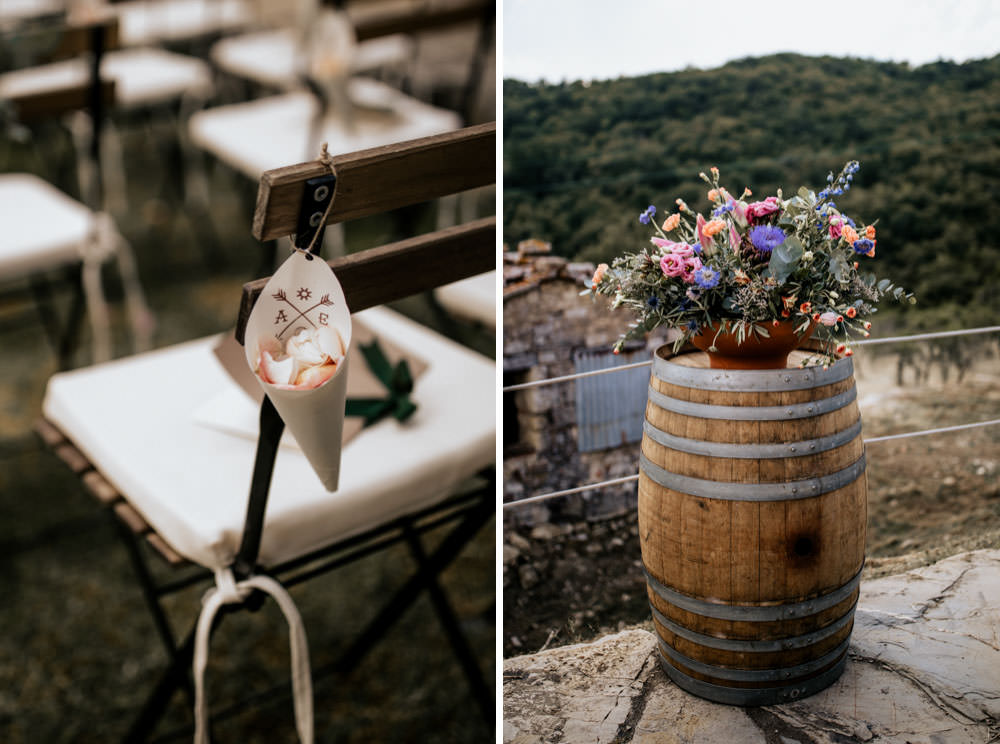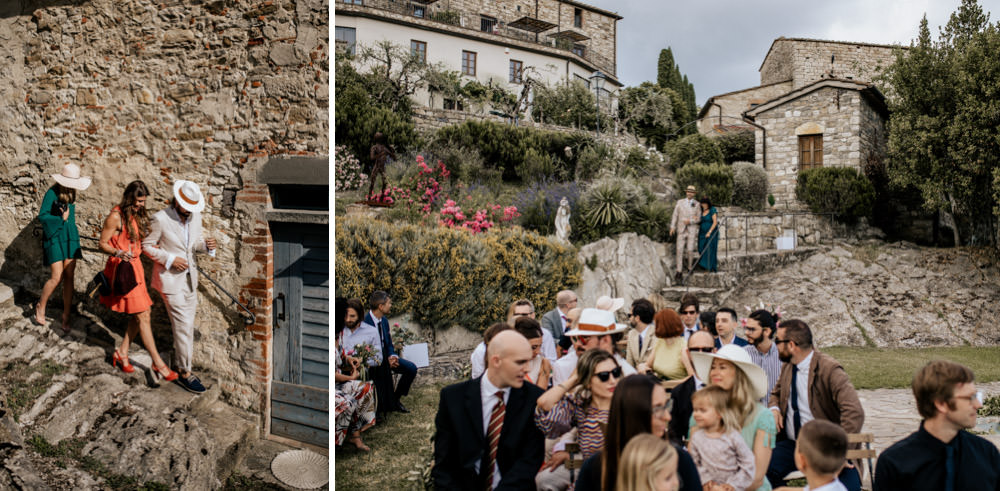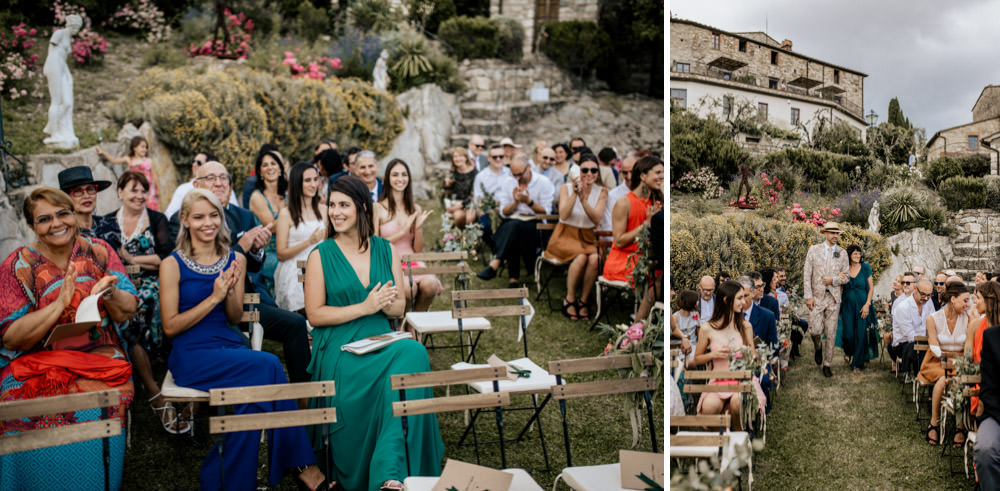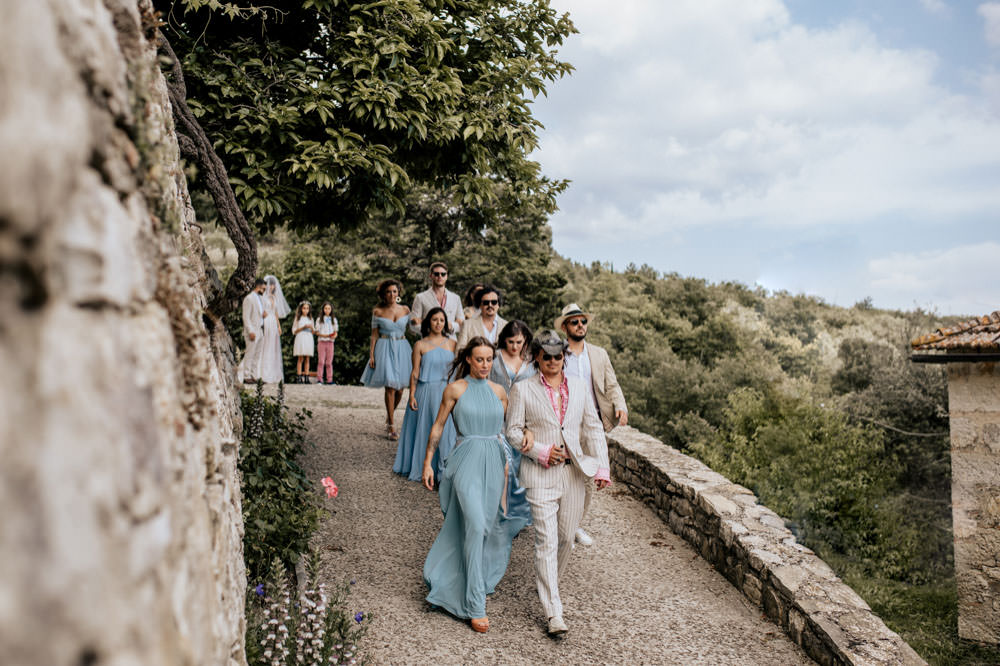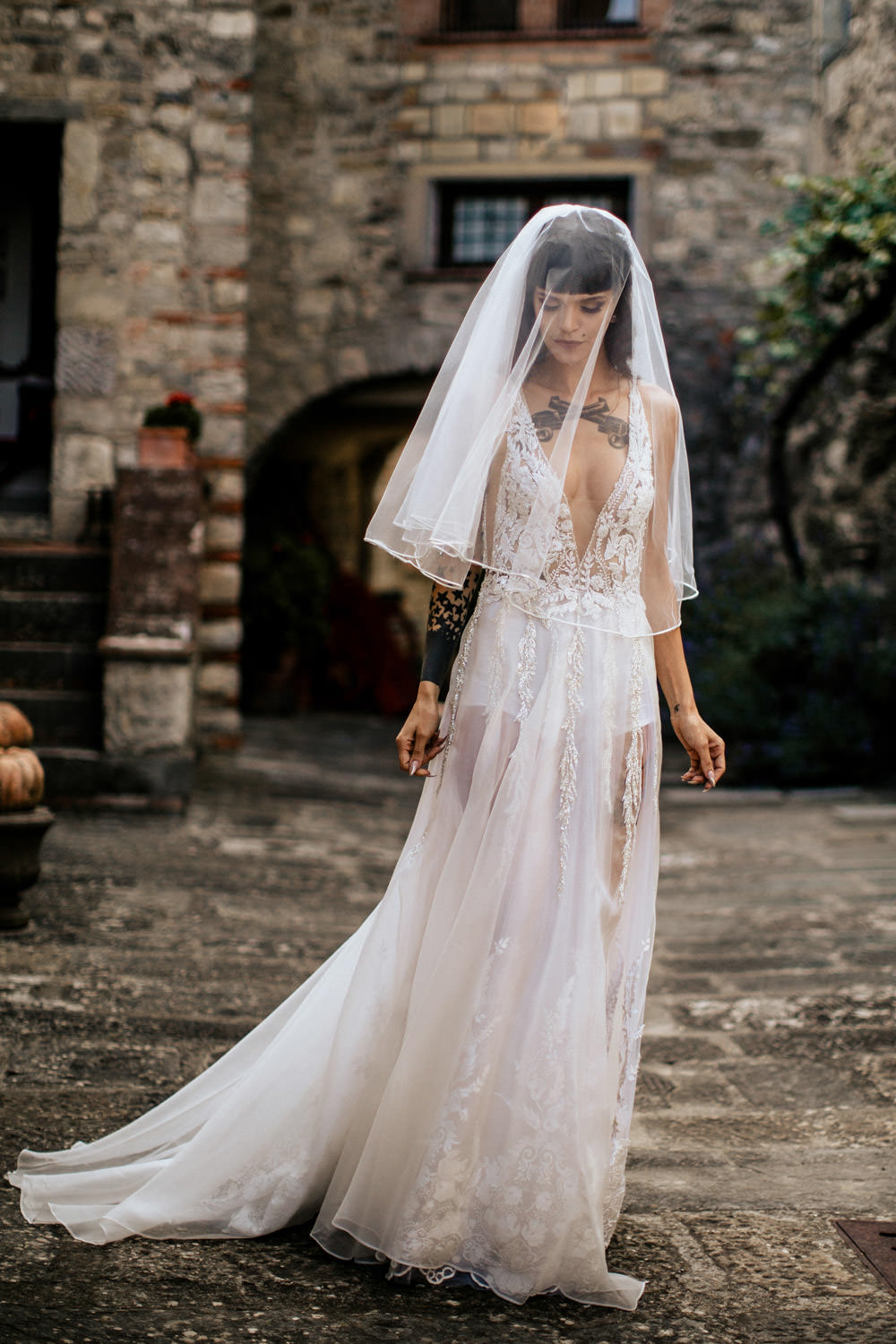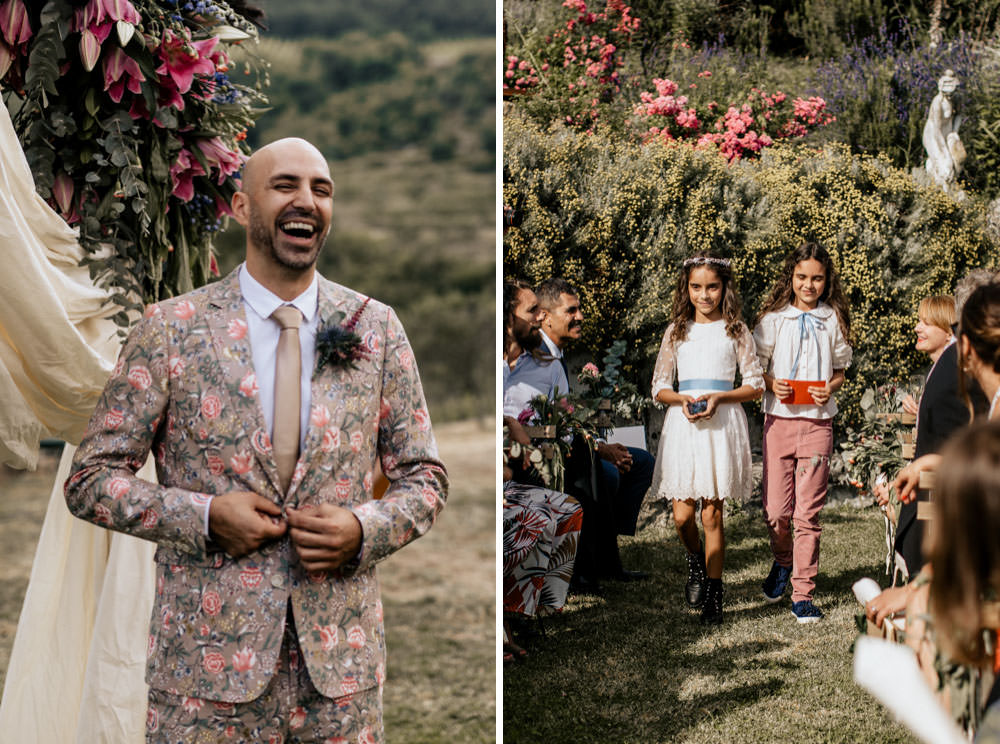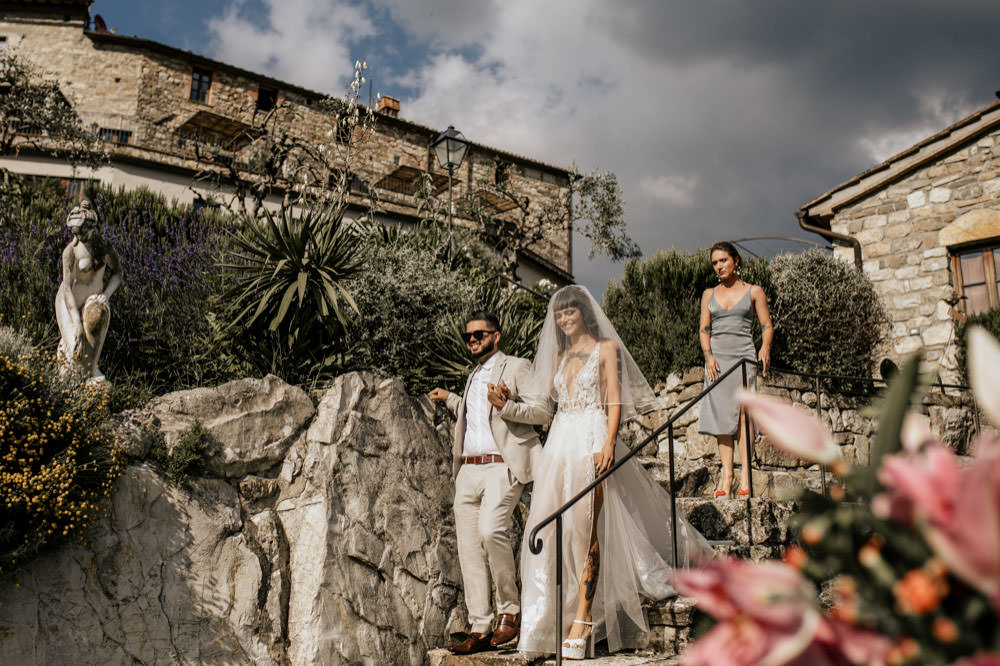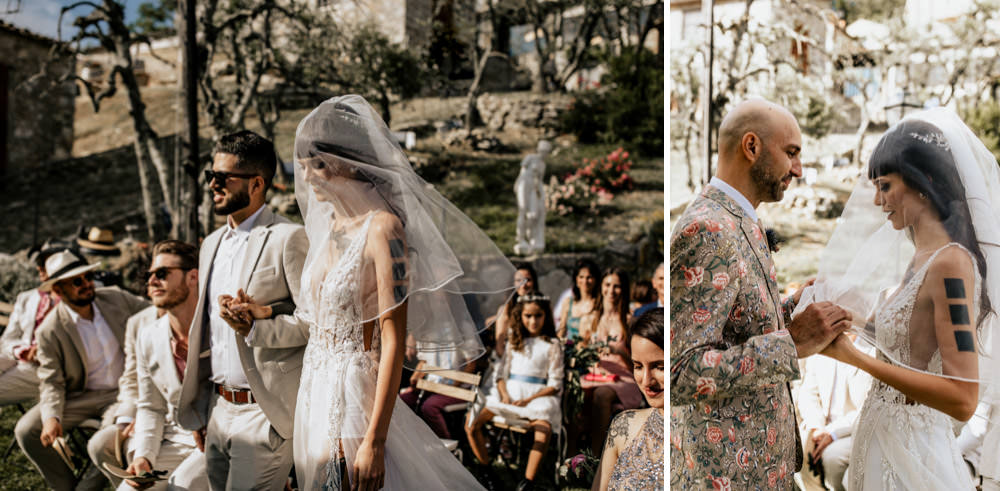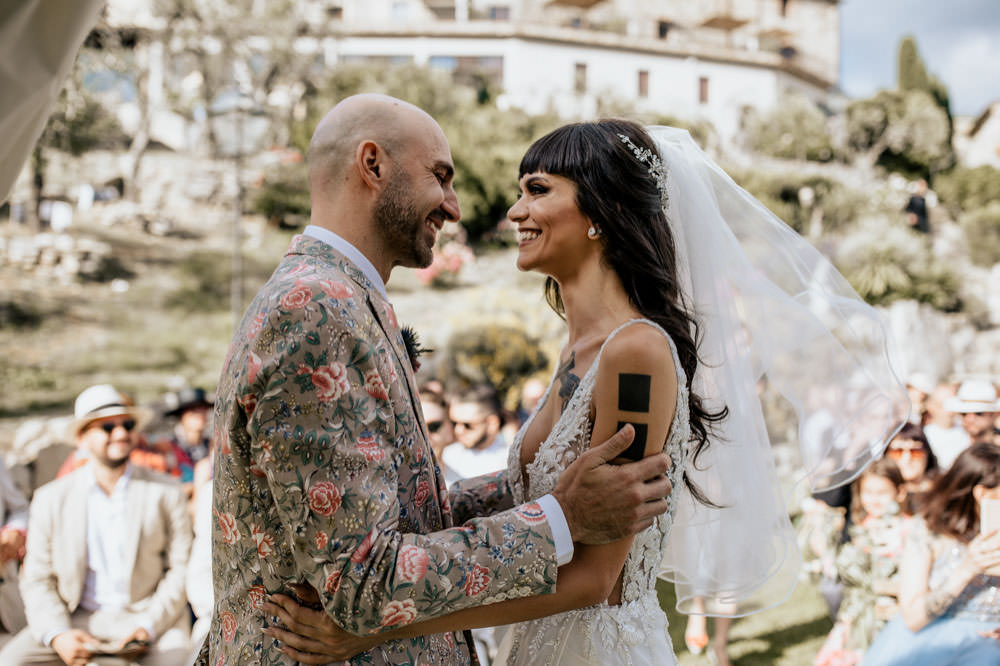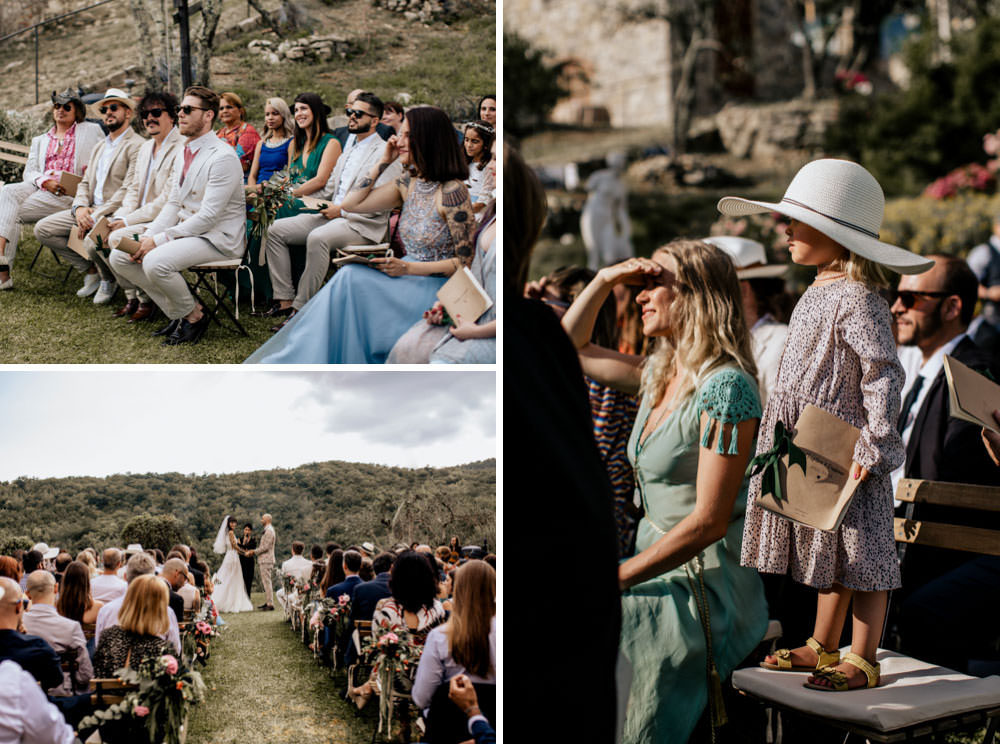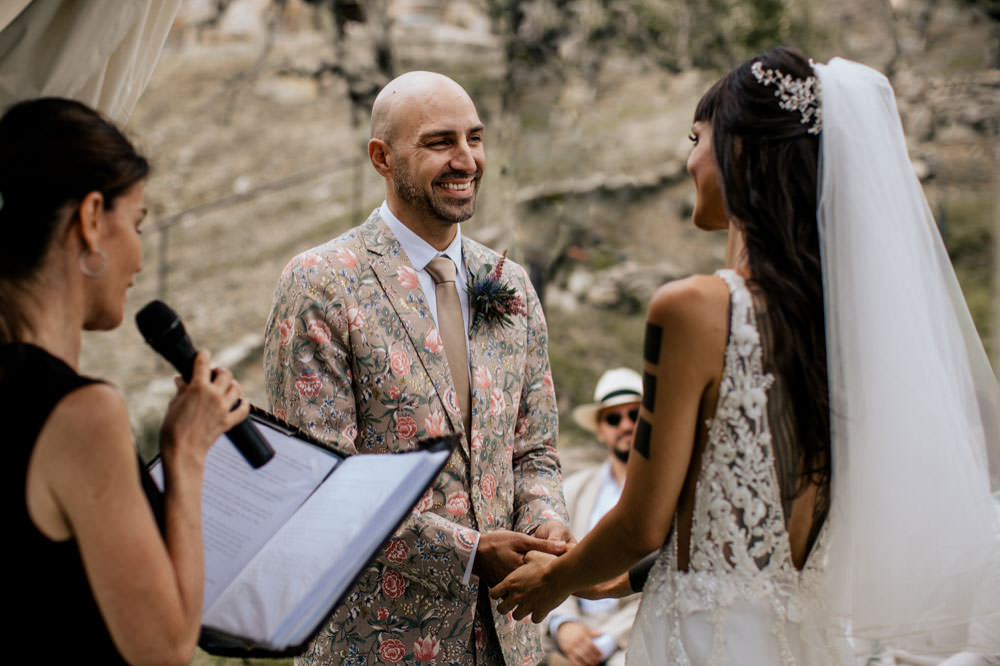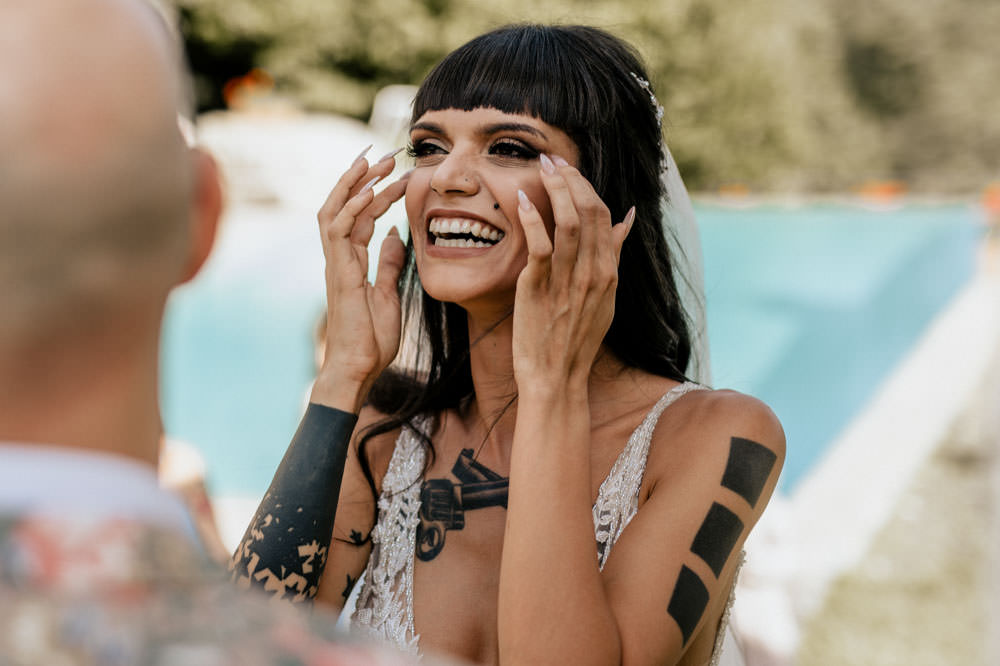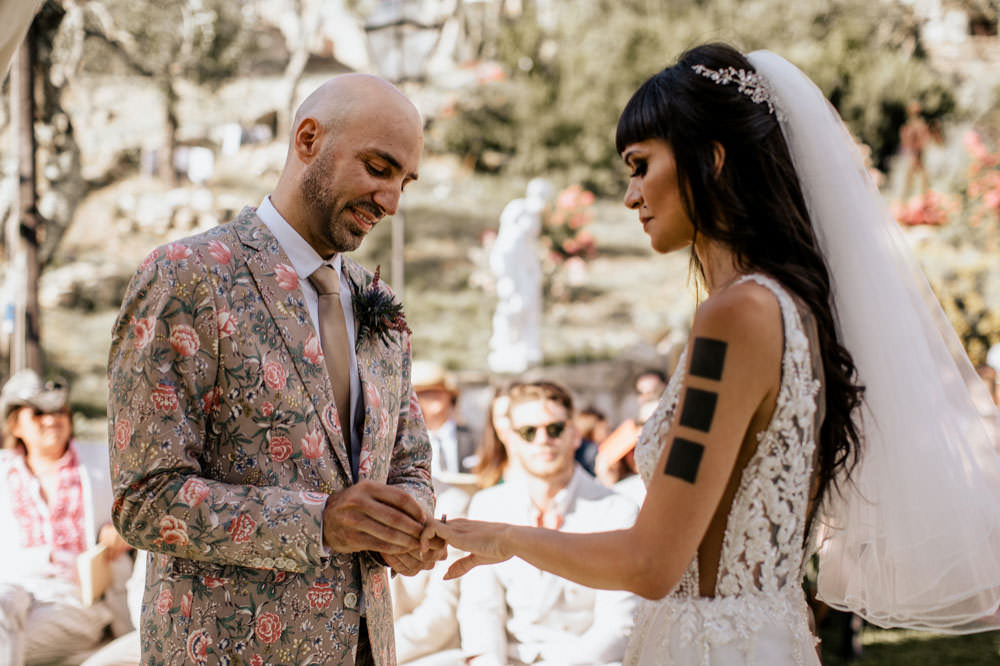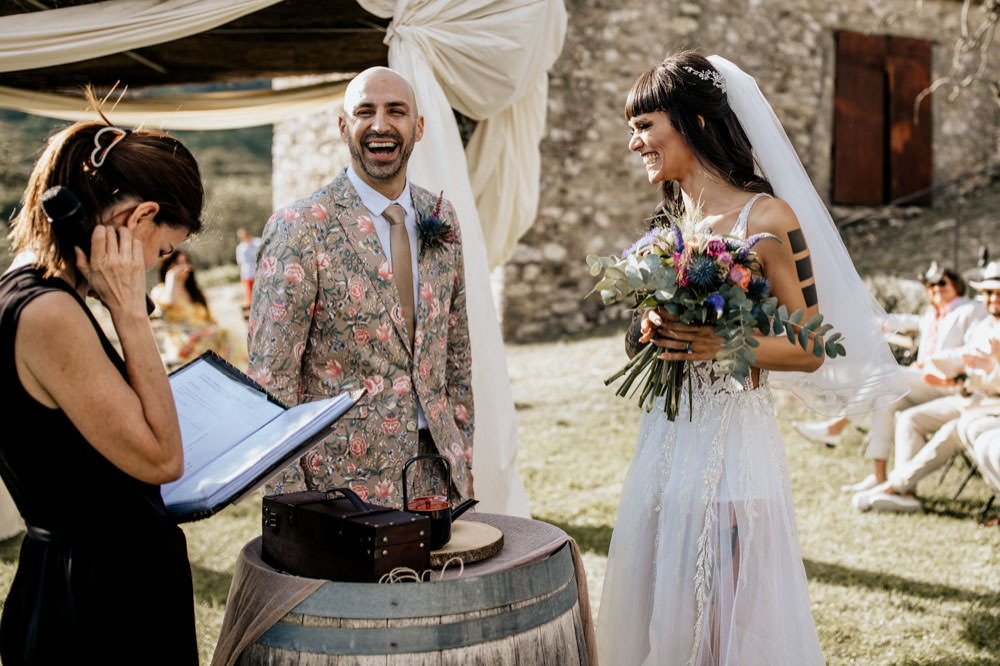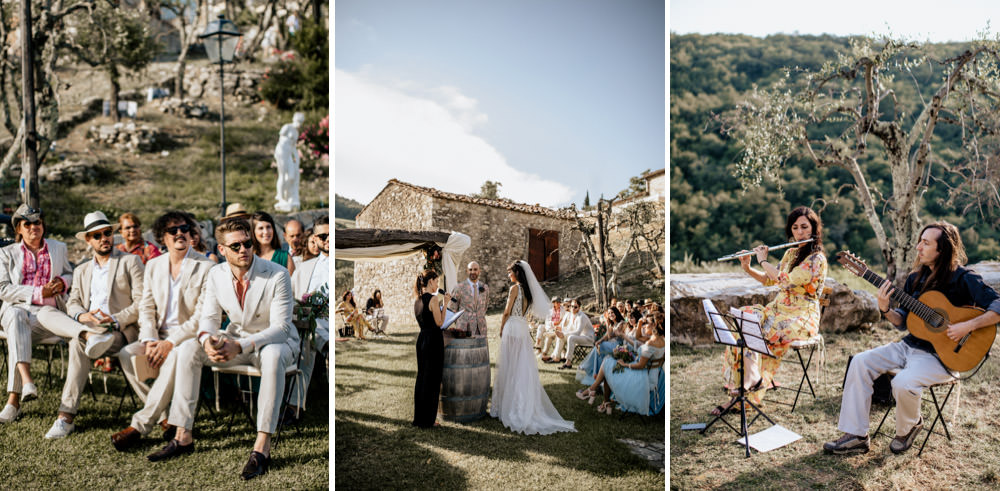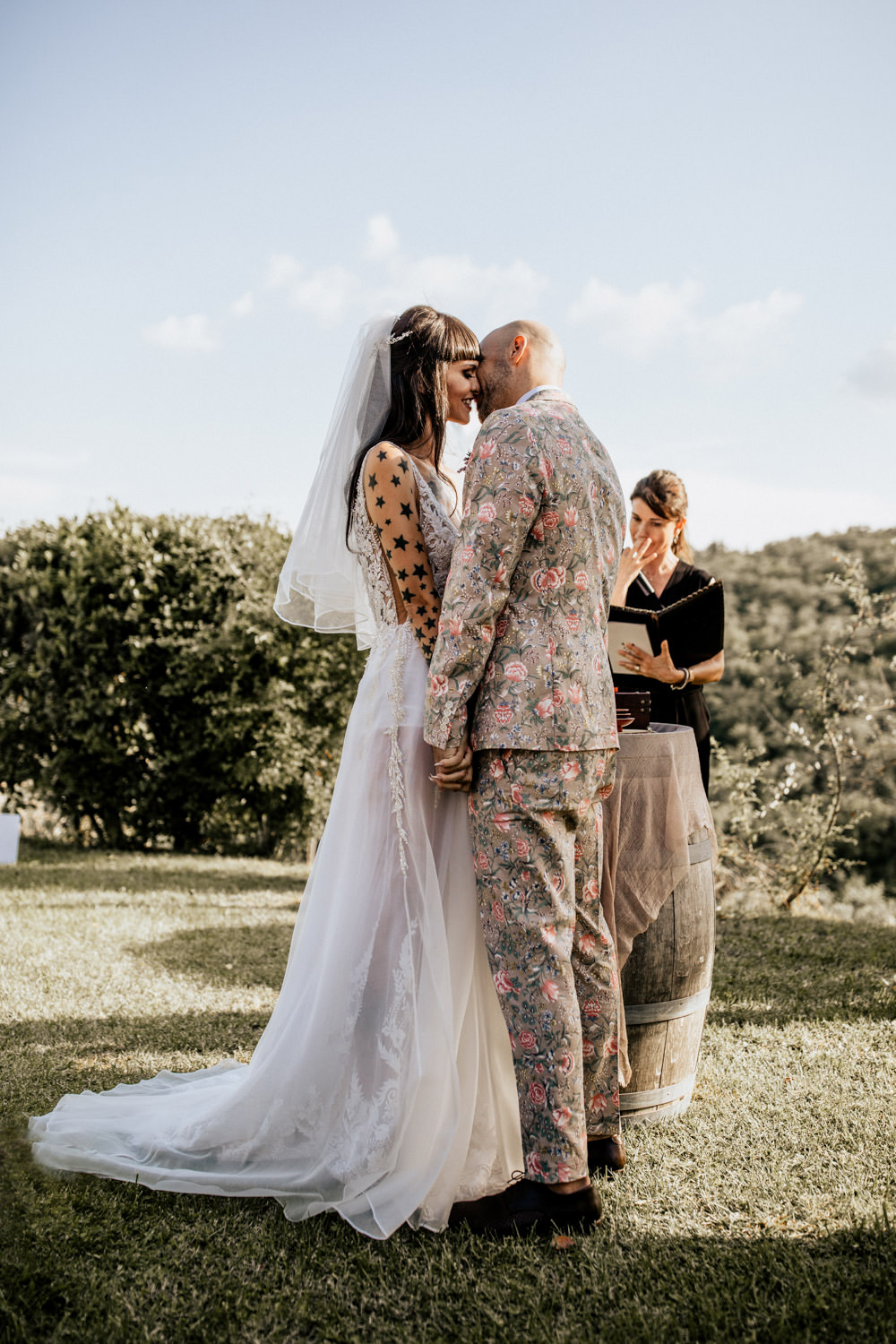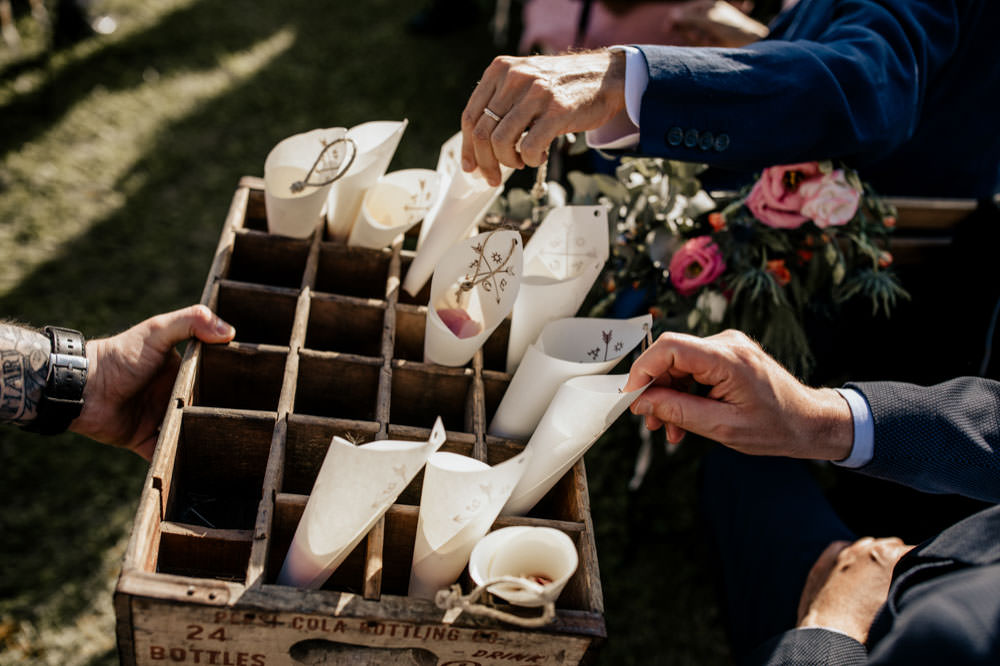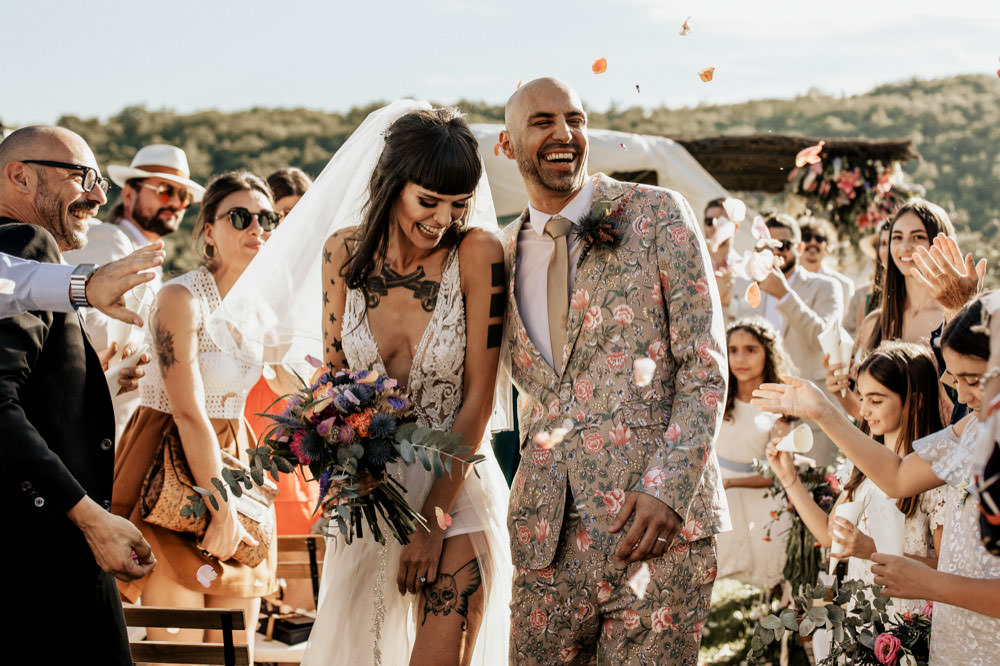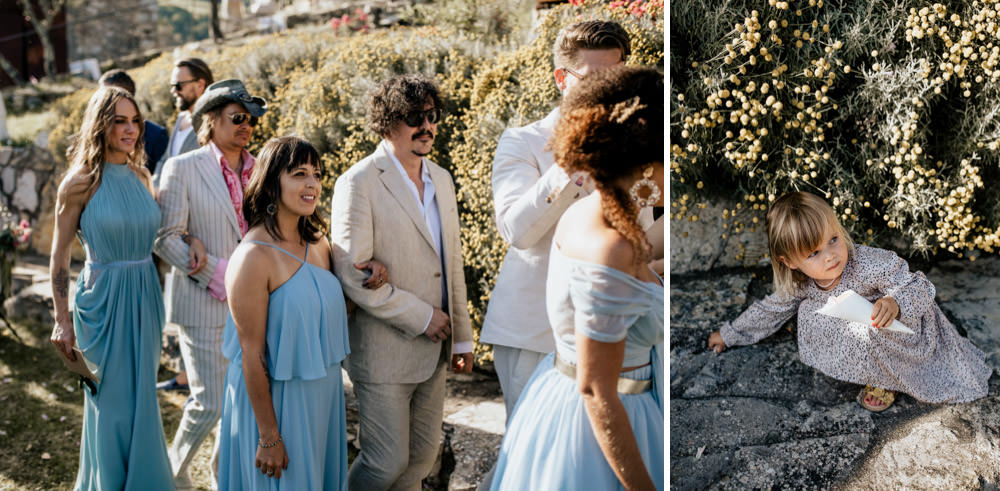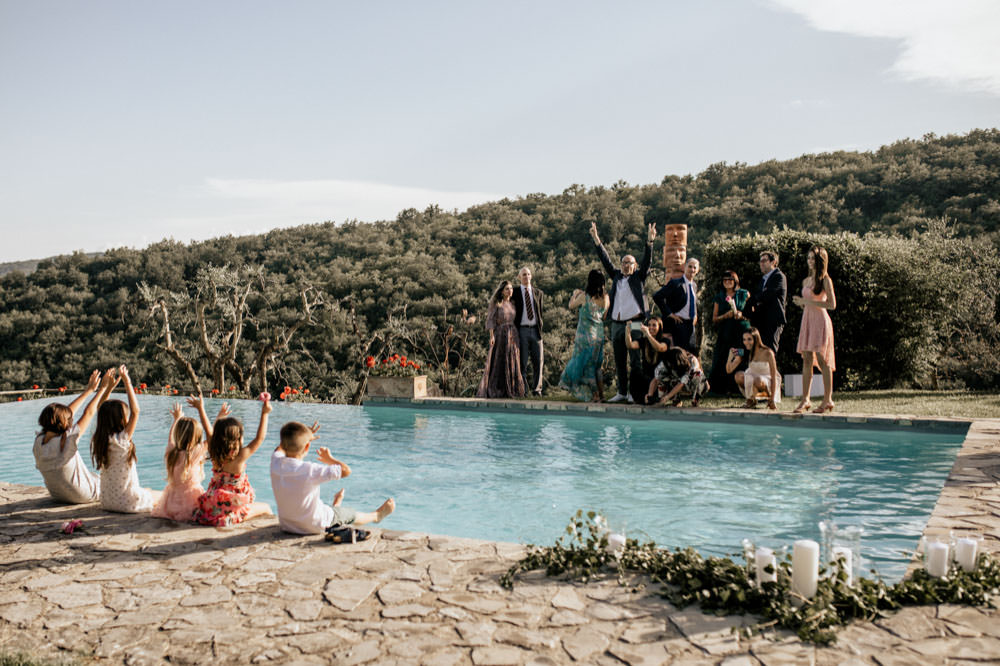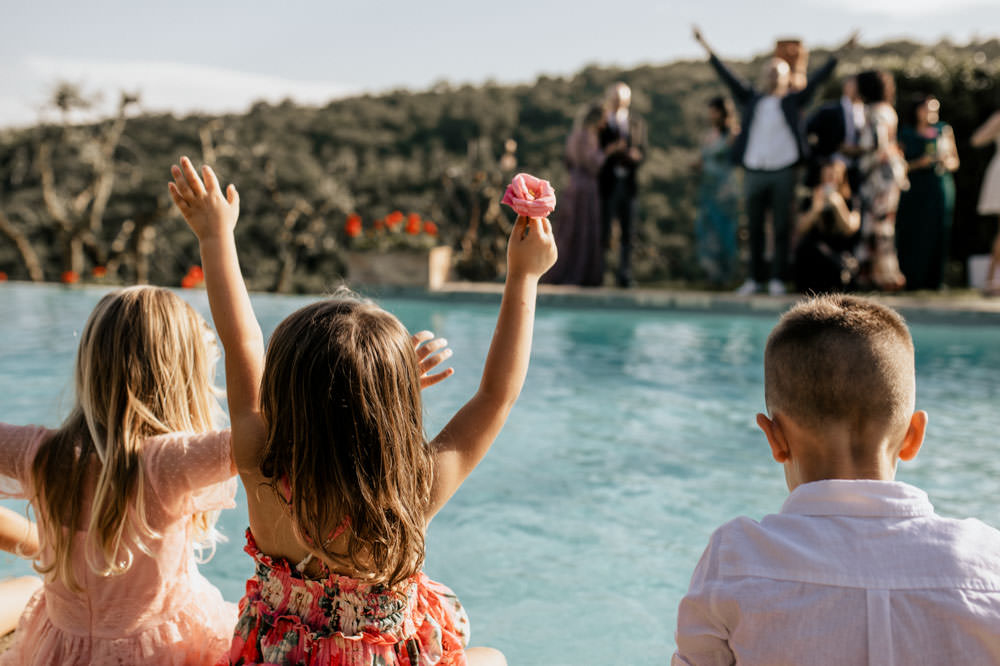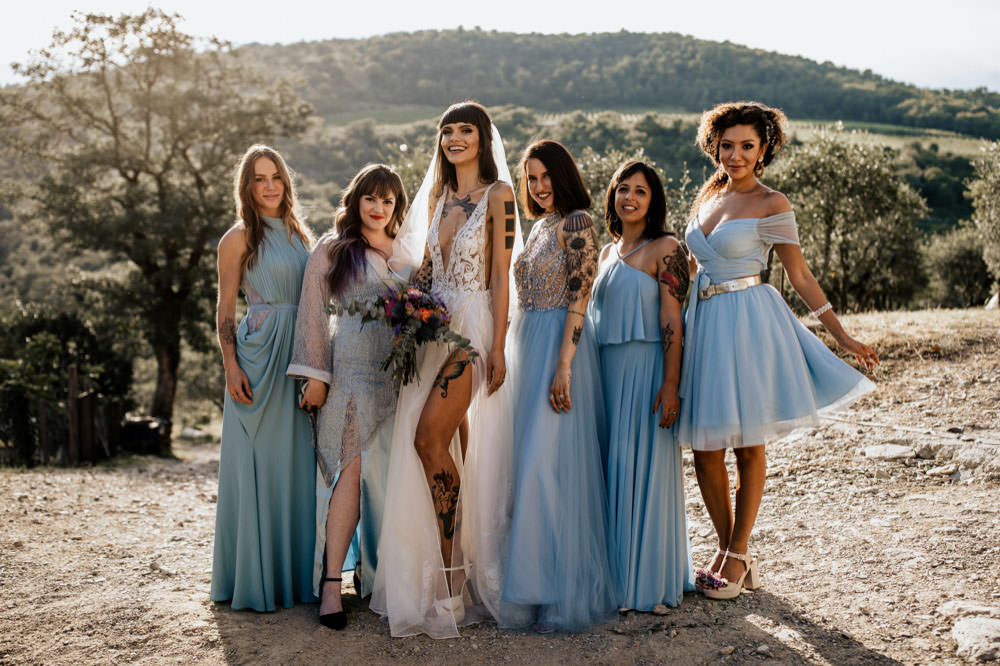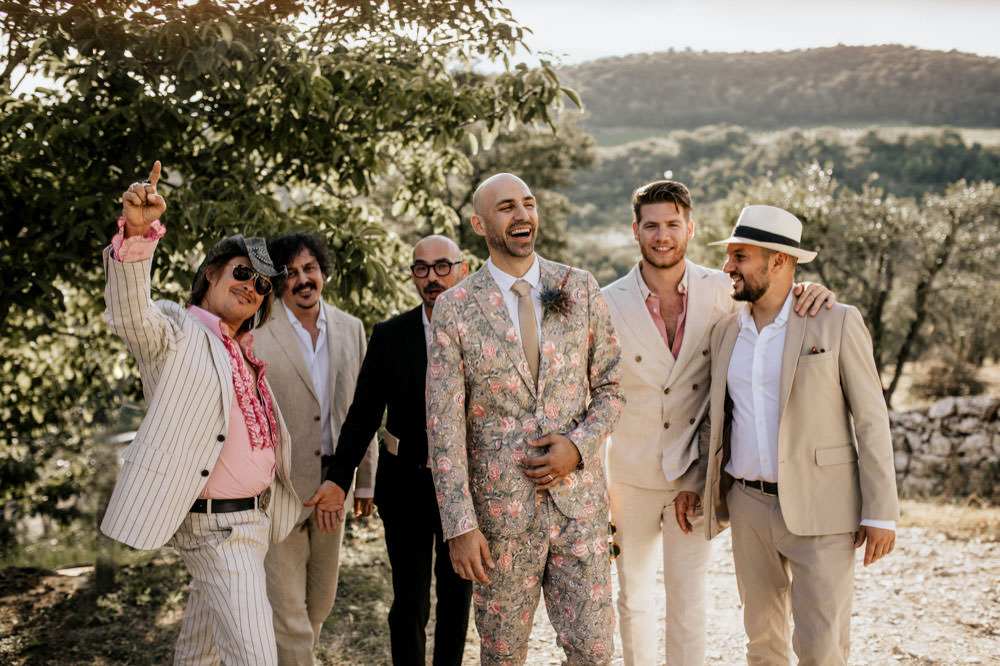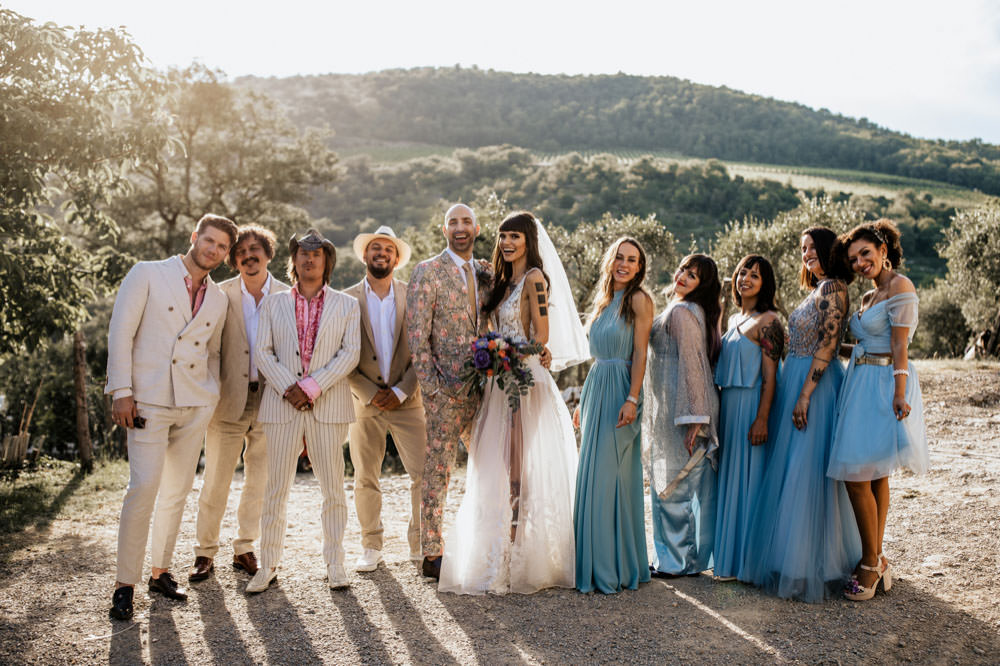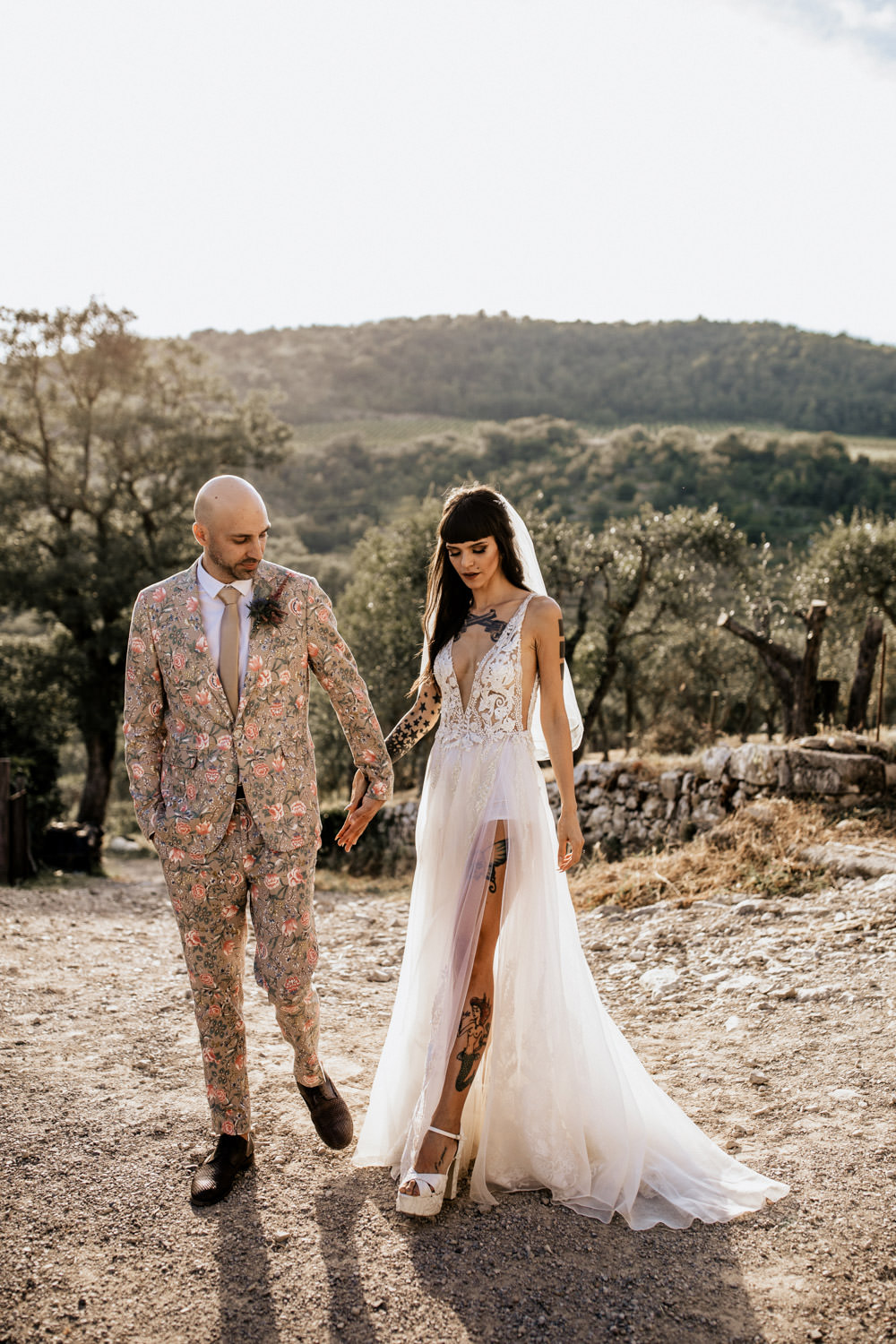 The true showstoppers of the day, though, were the bride's custom Fabiana Milazzo lace gown and the groom's floral-print Gianni Feraud suit!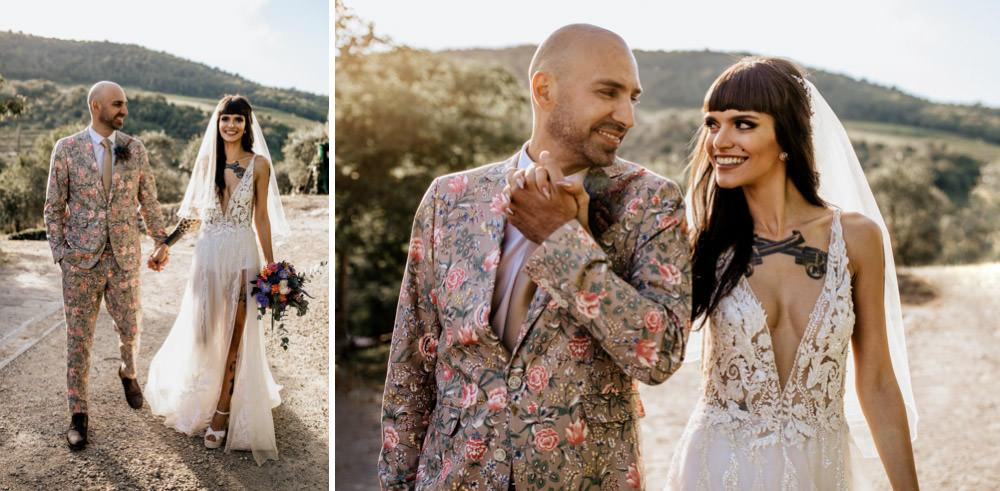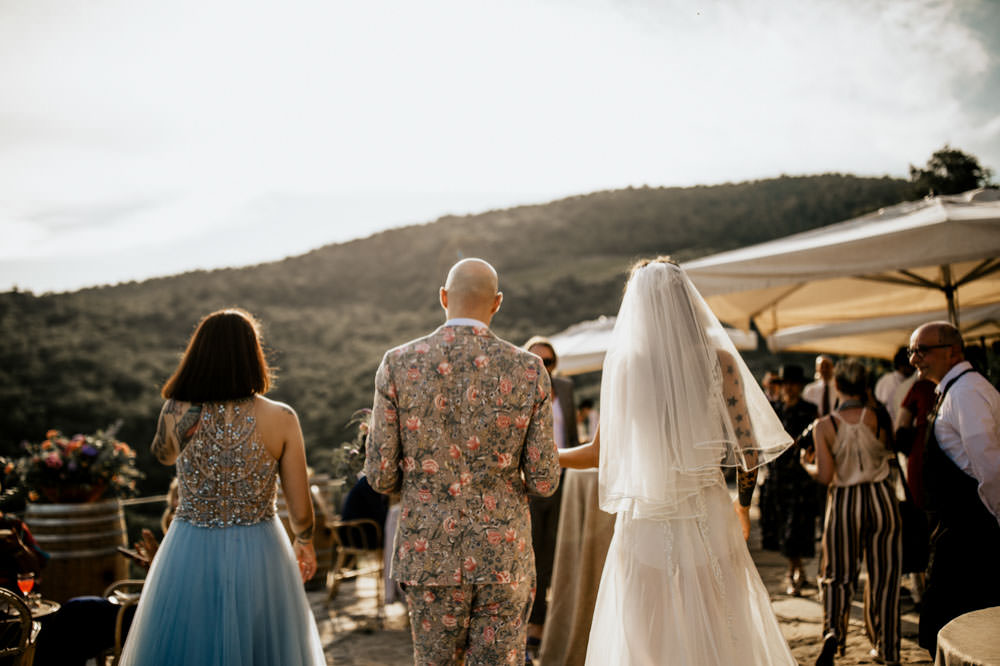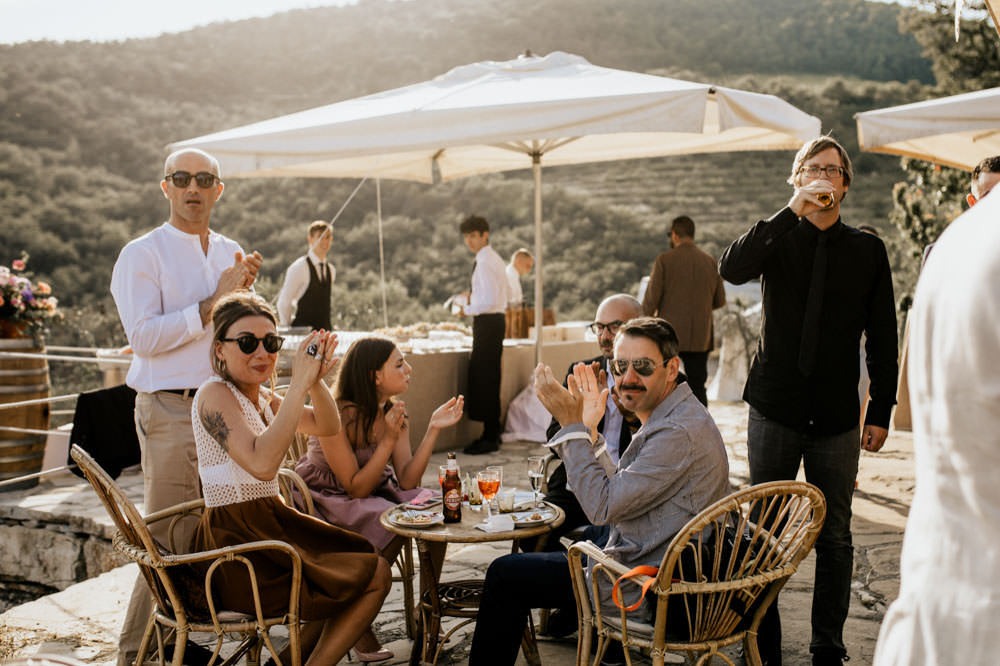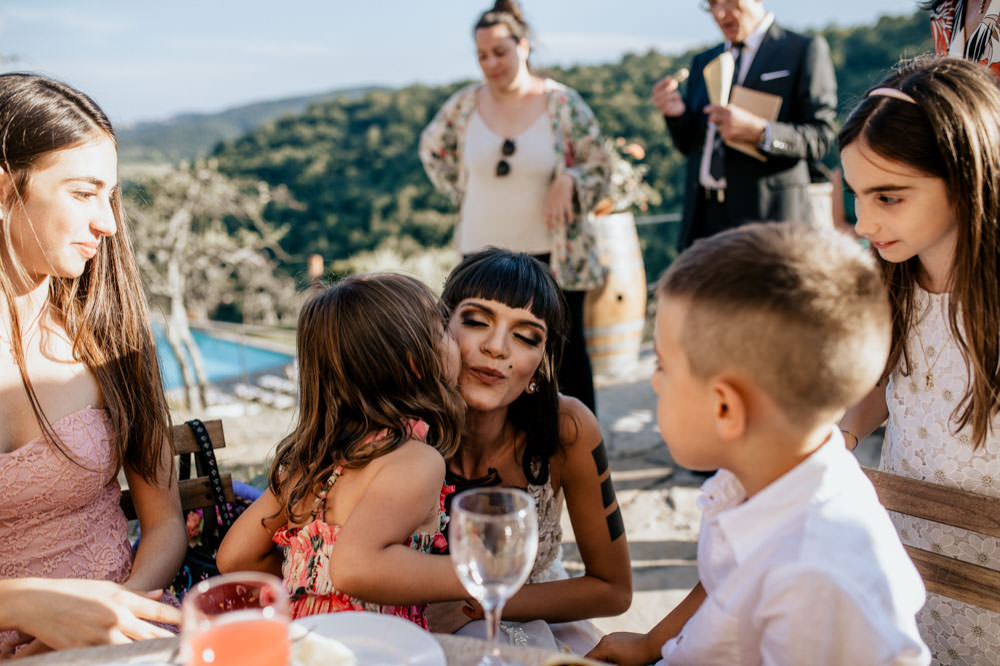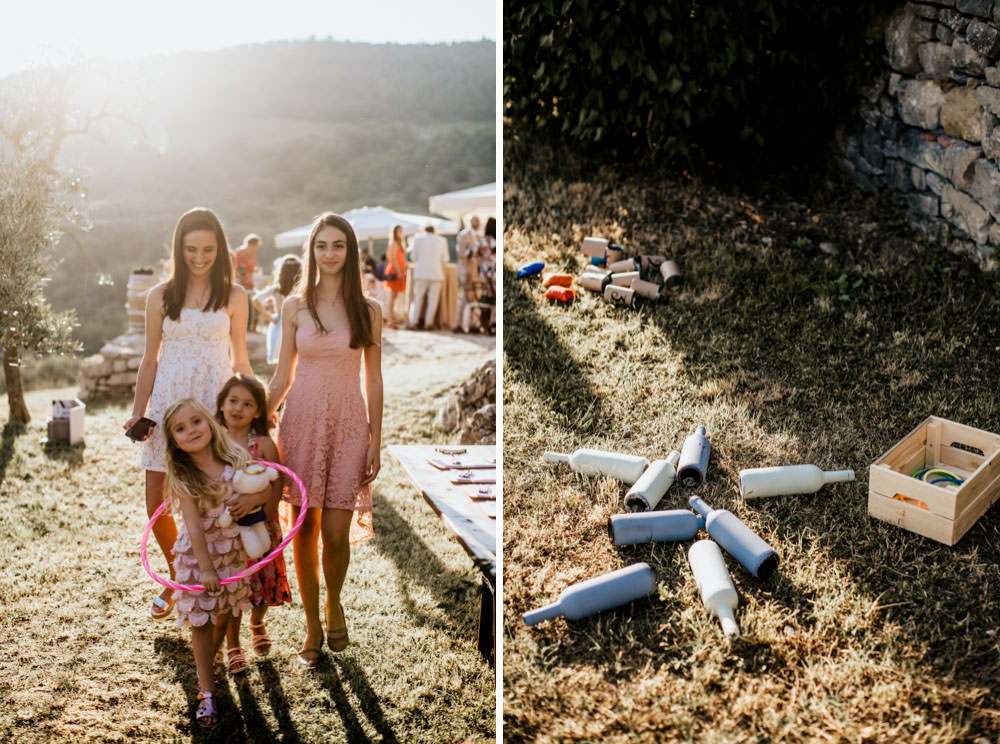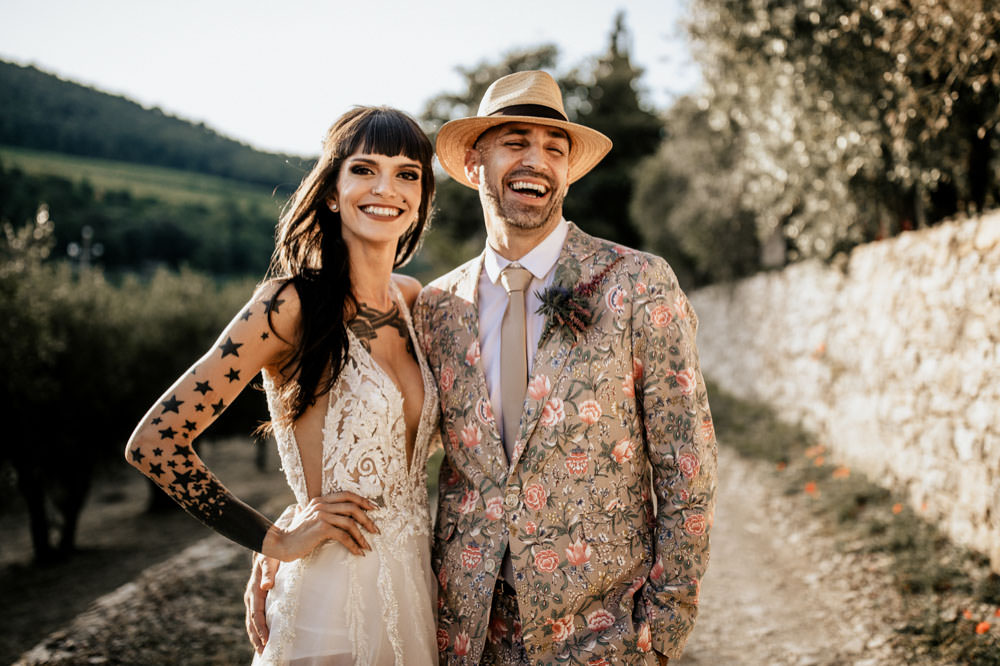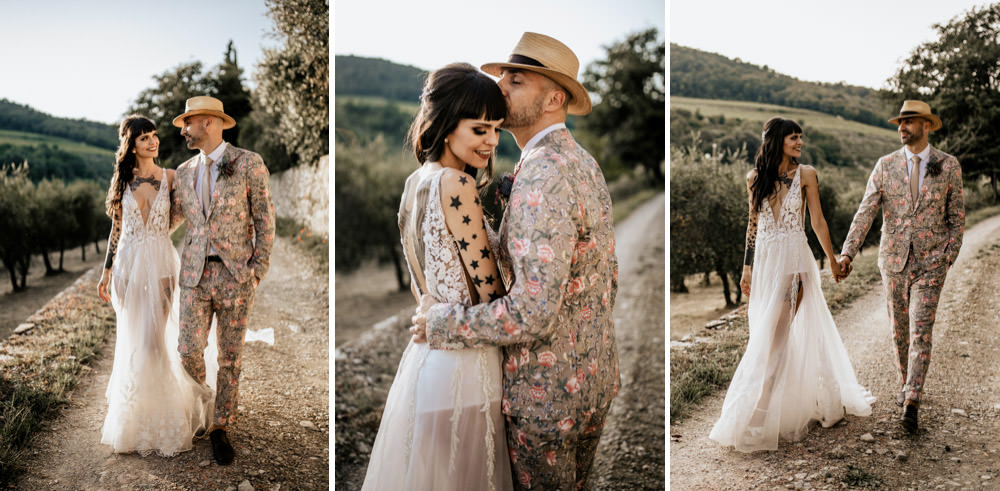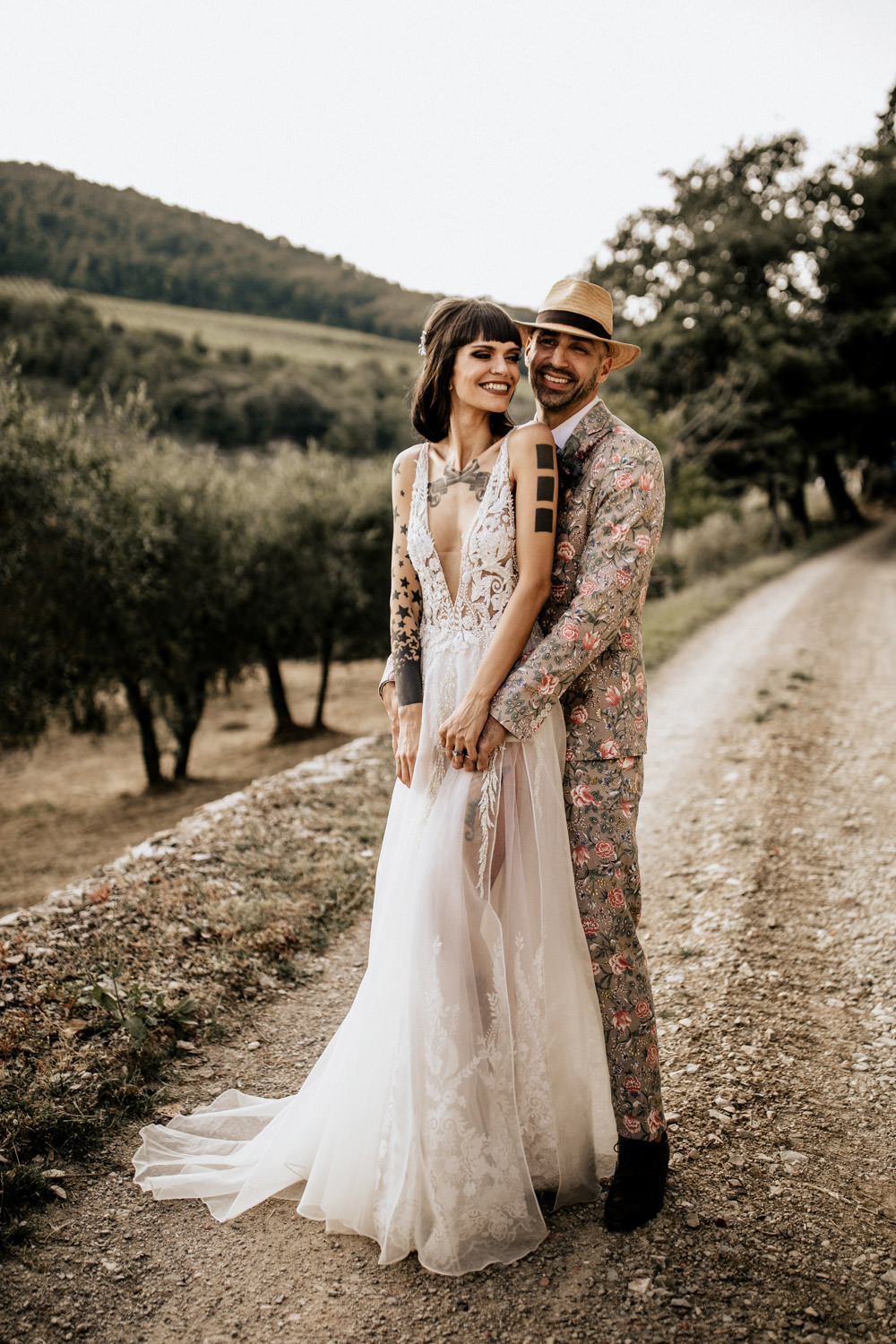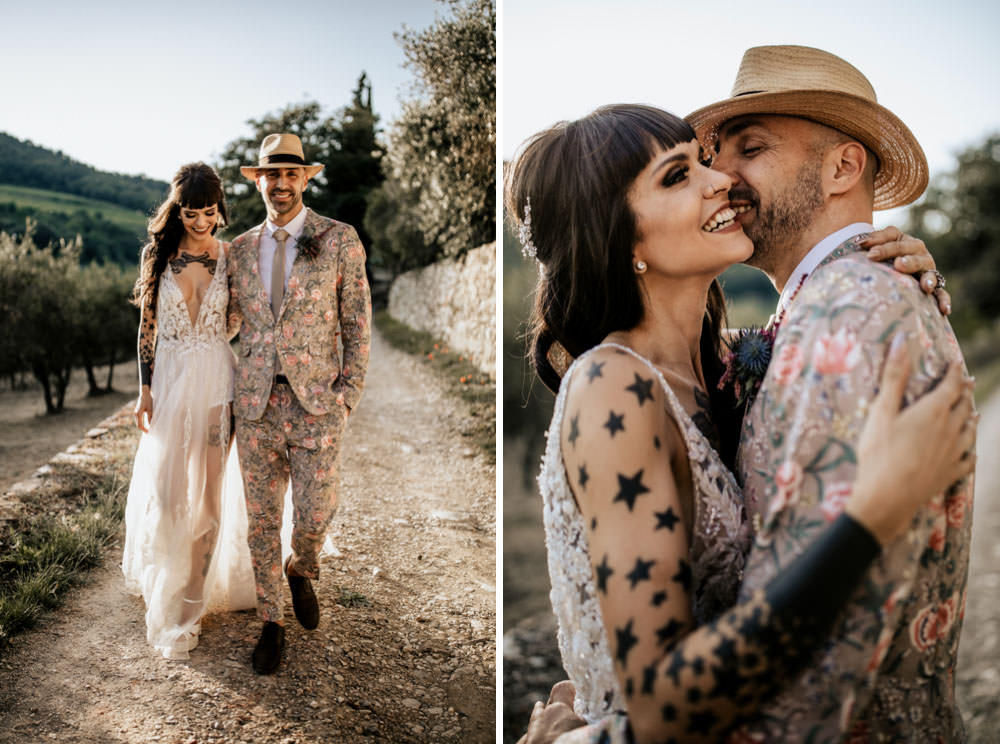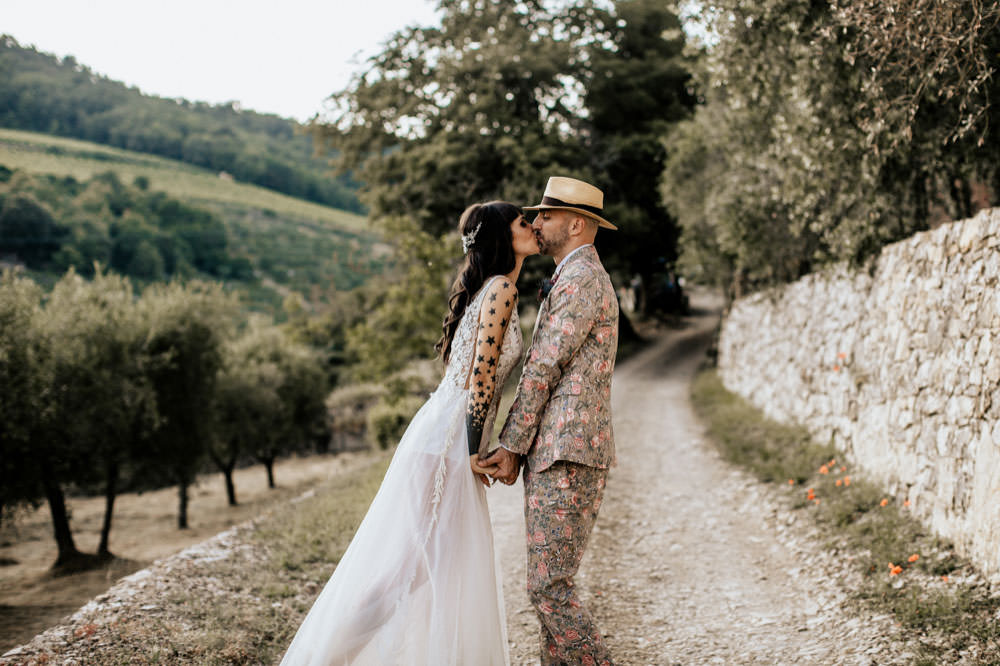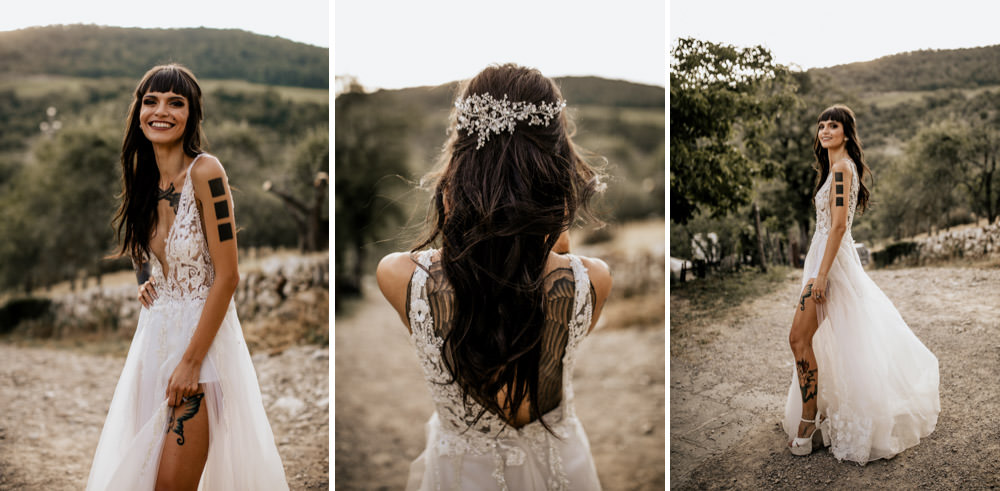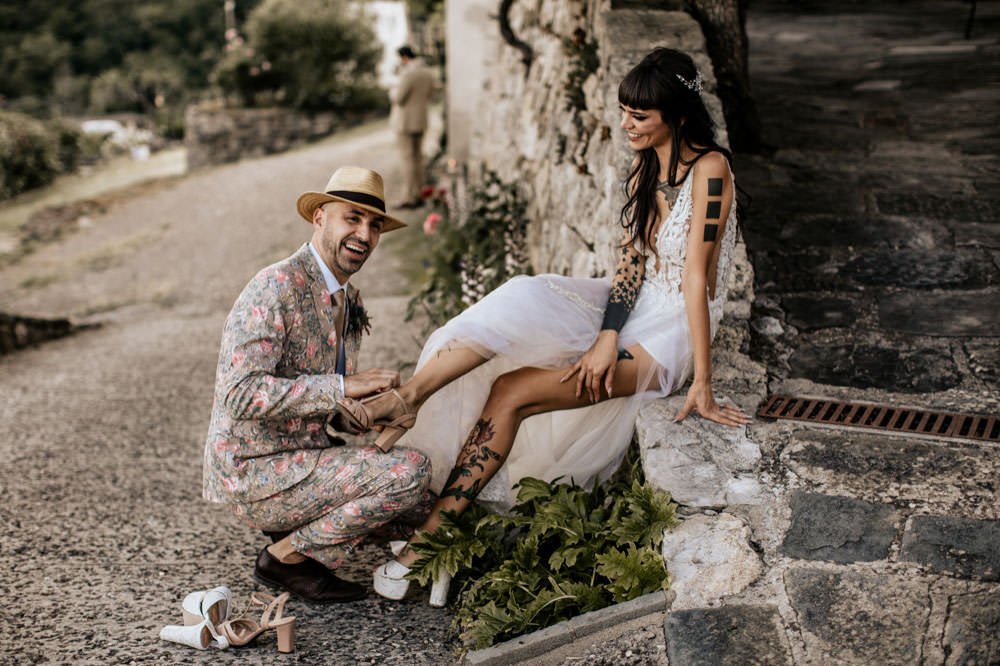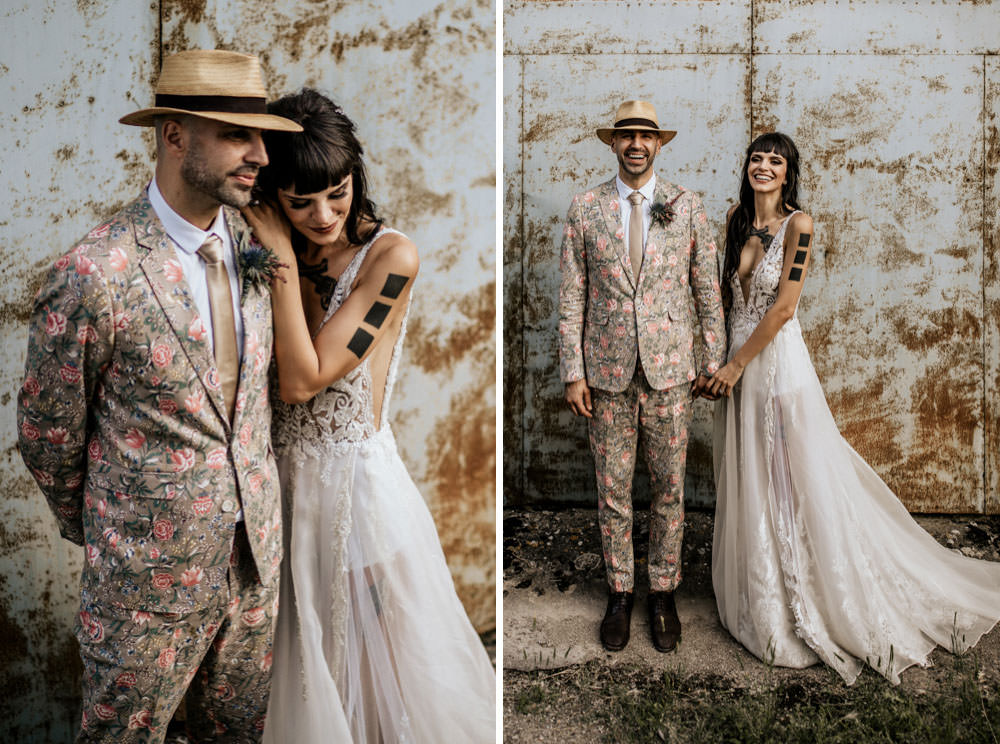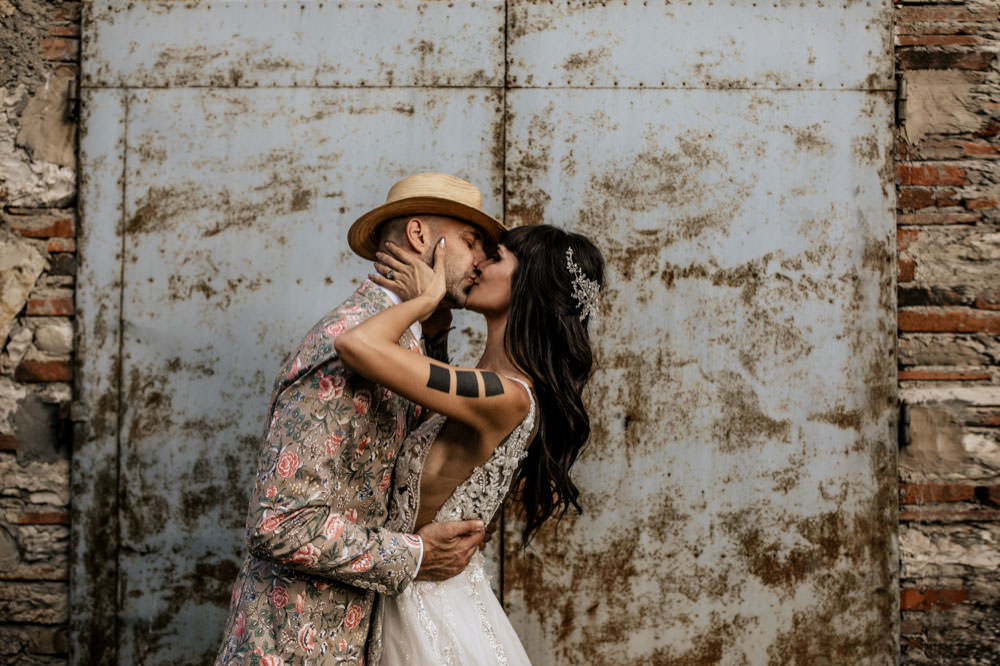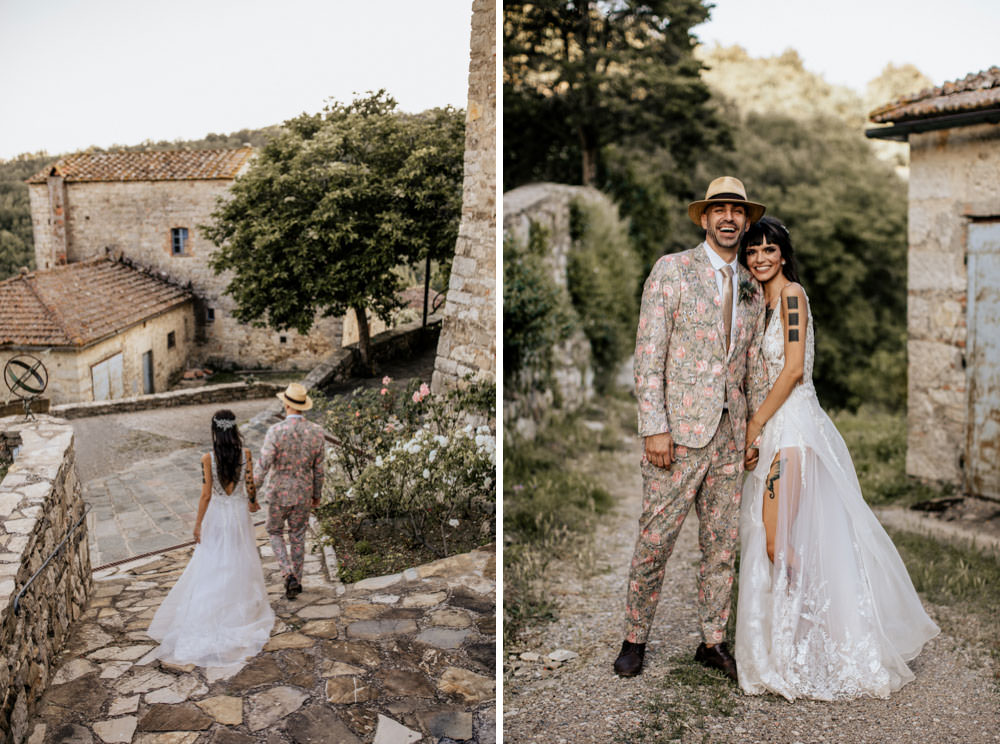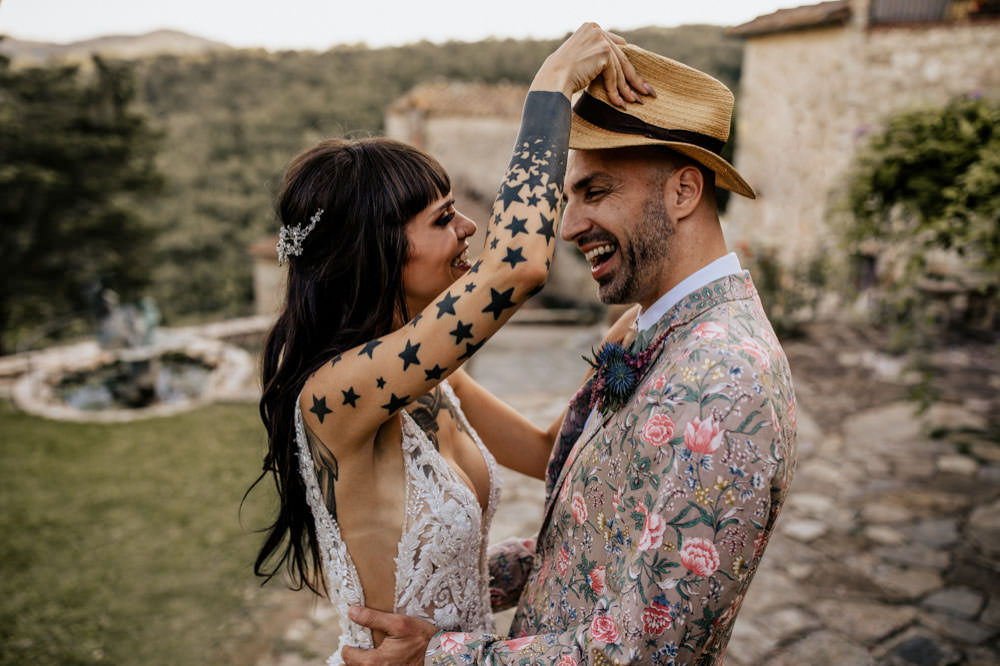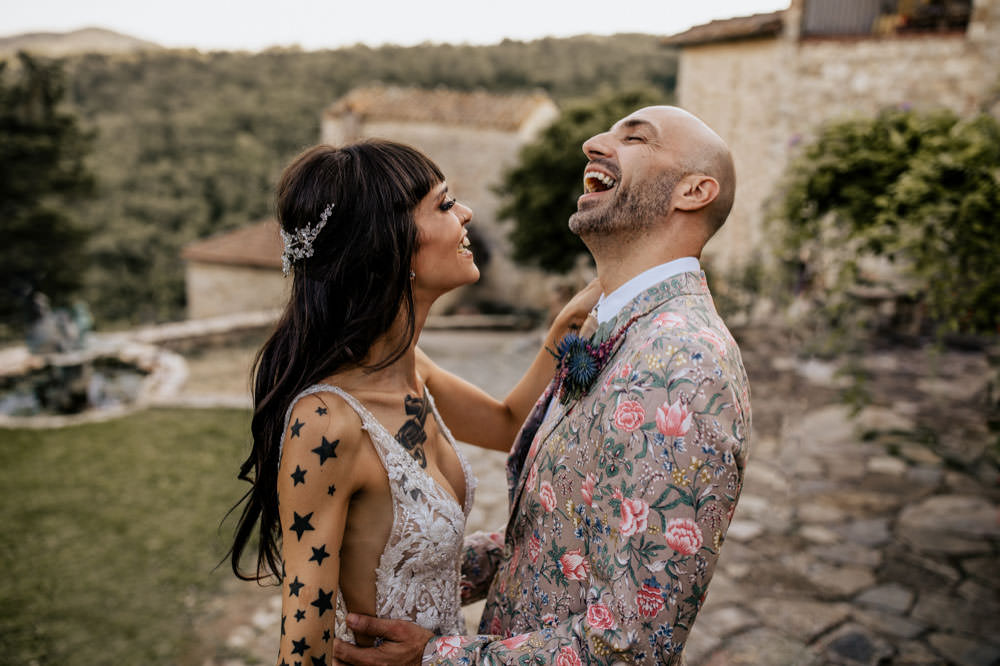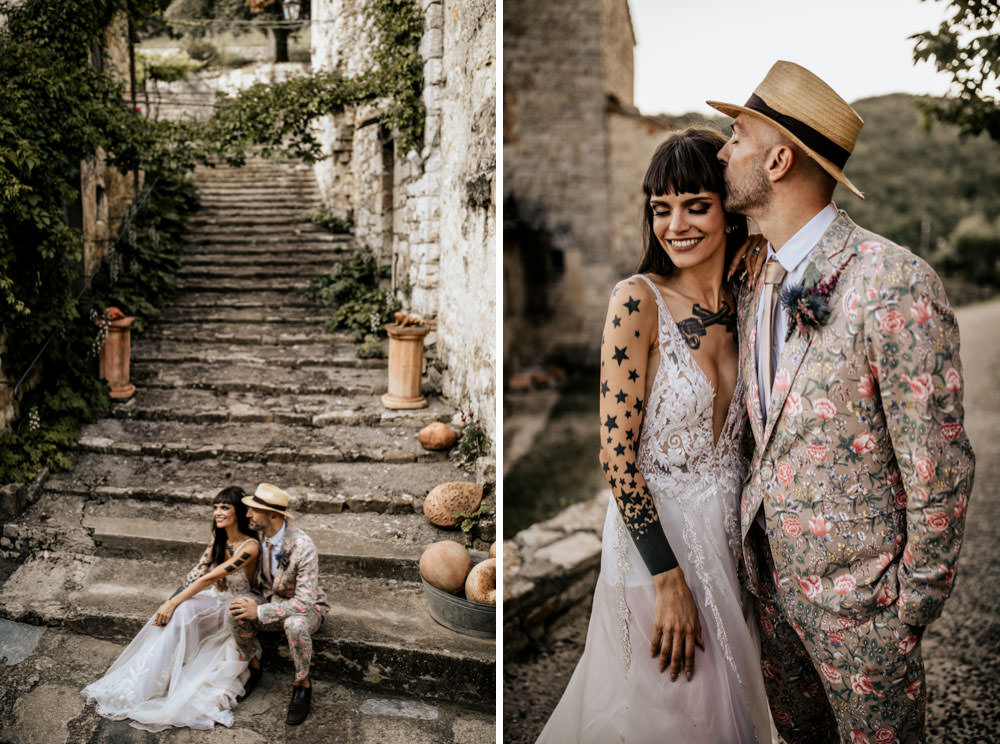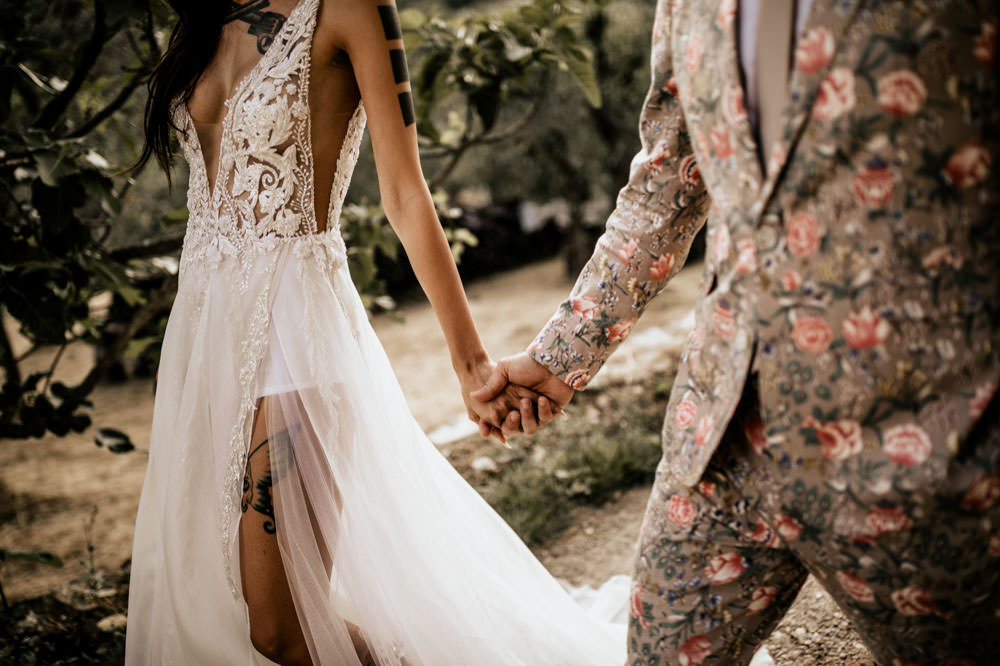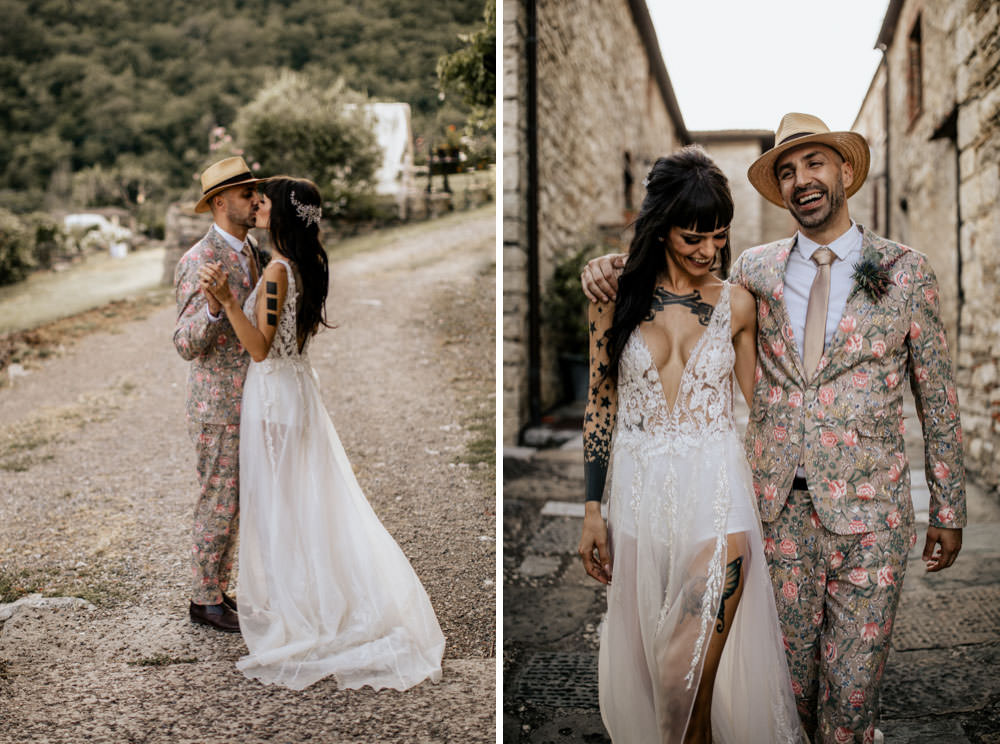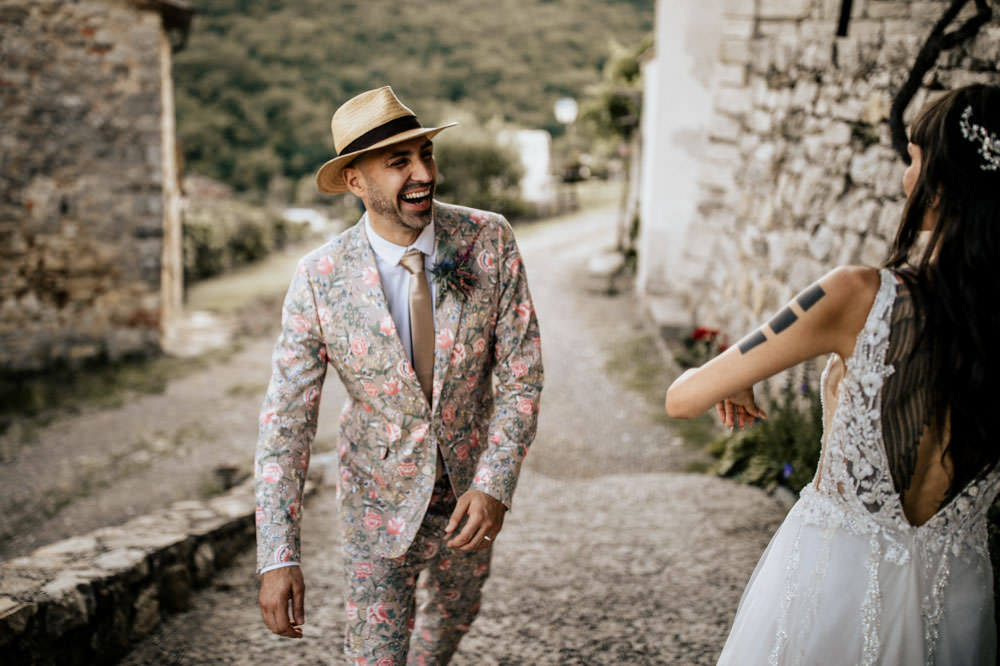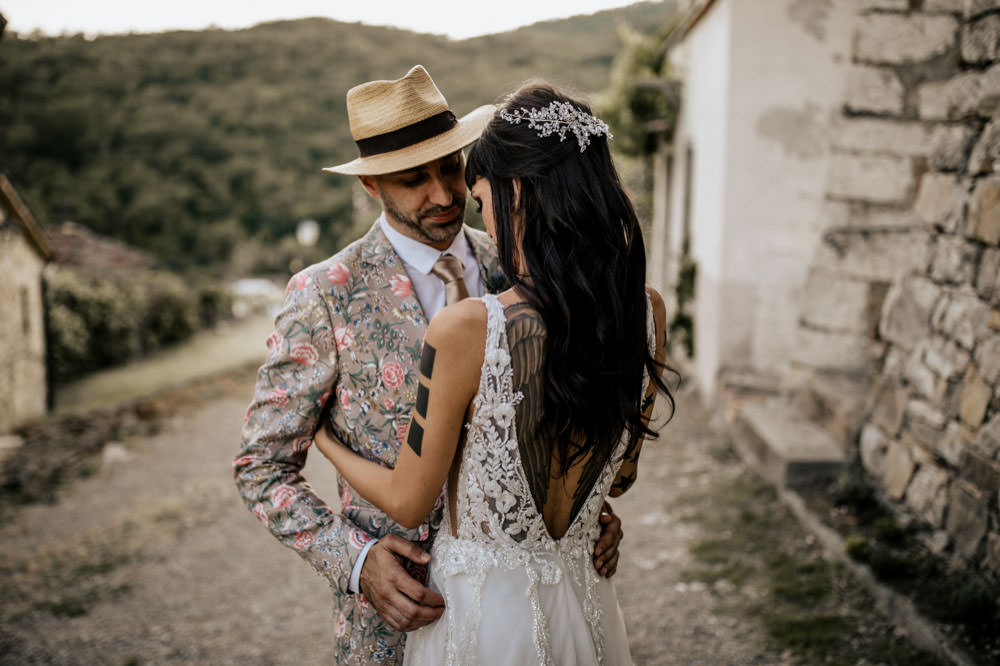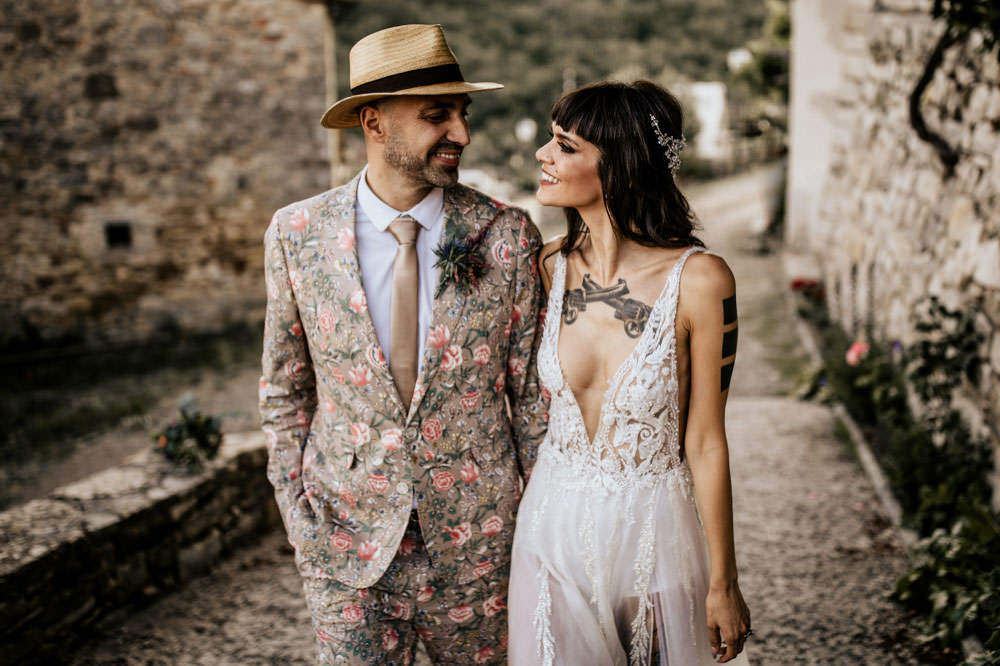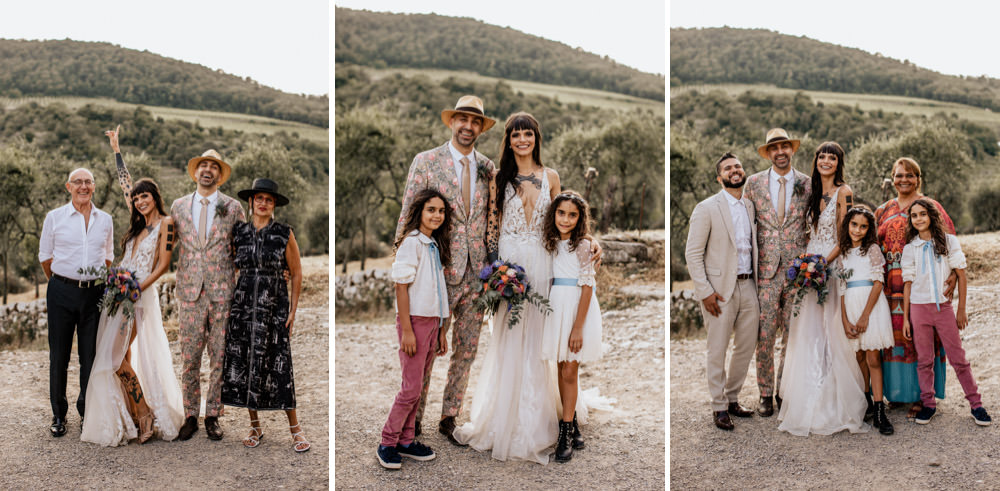 Heck Yeah! We love their family pics!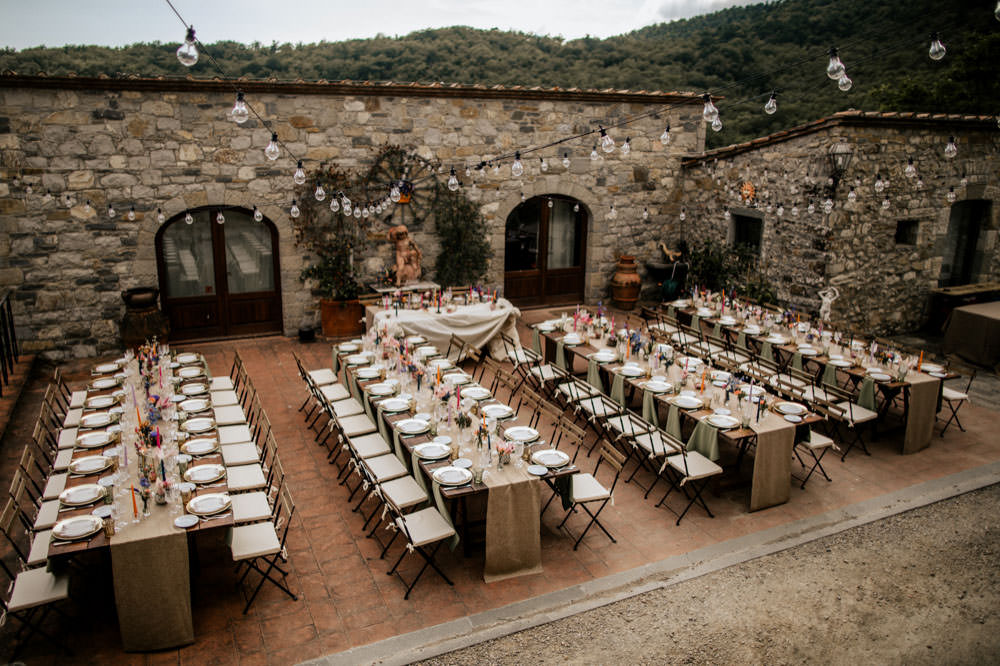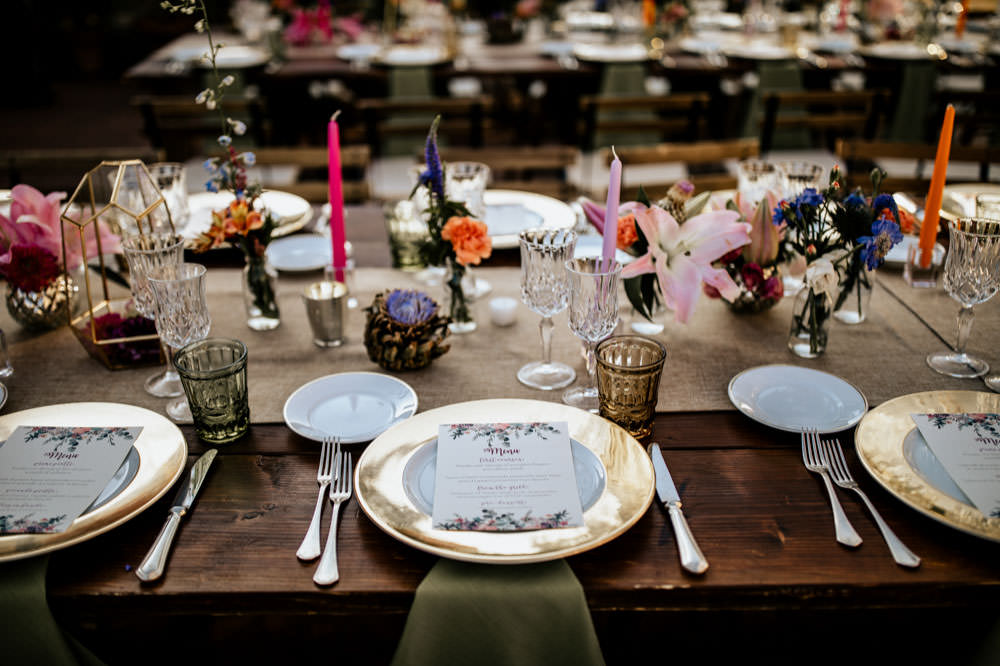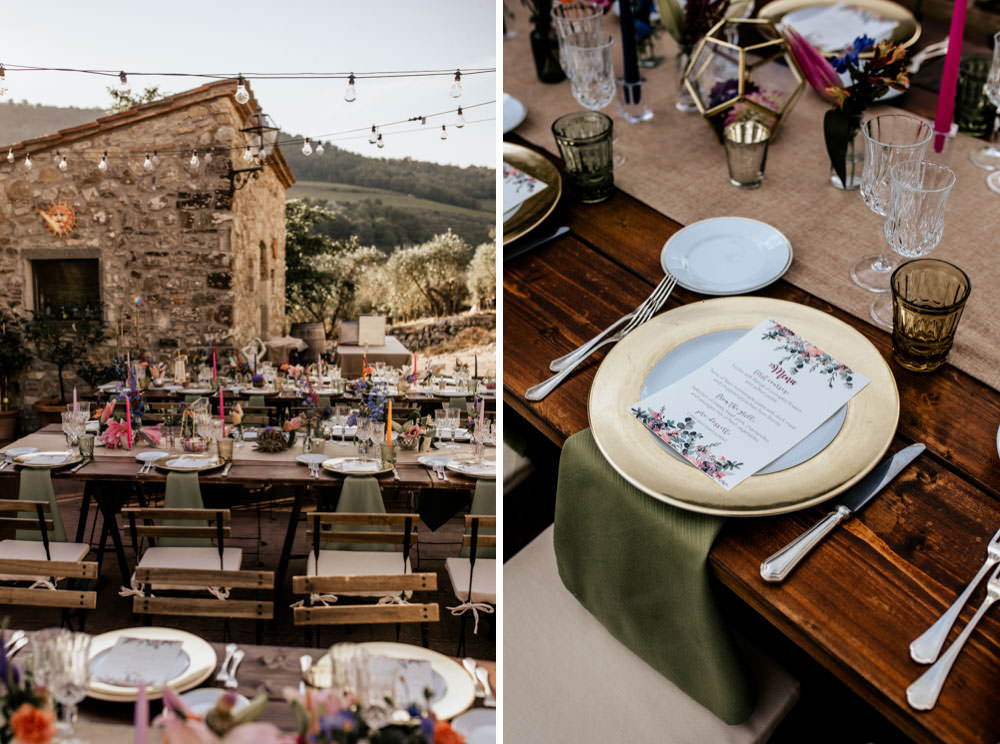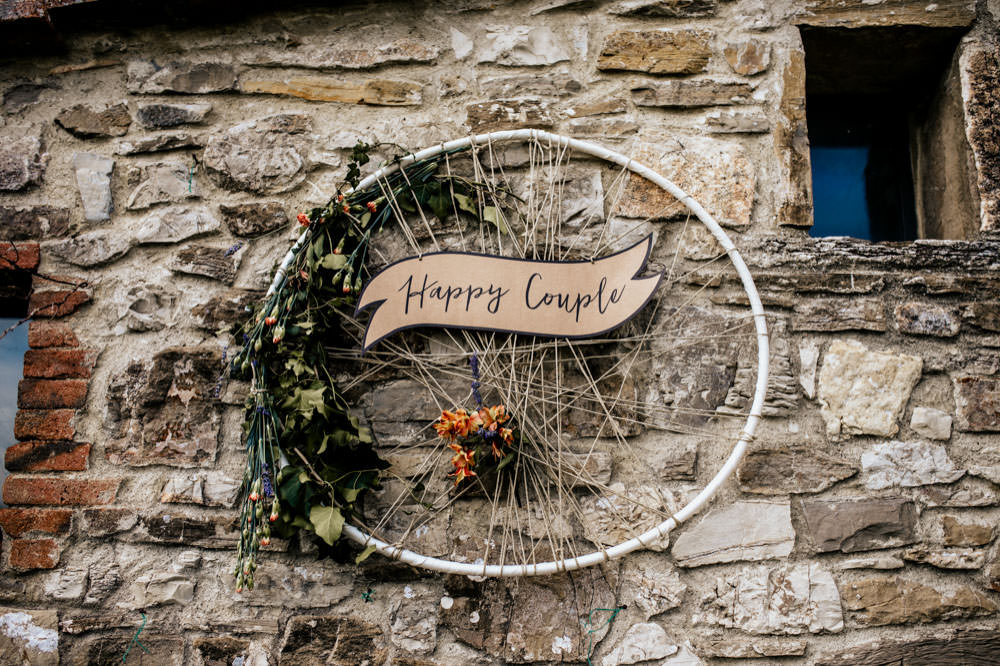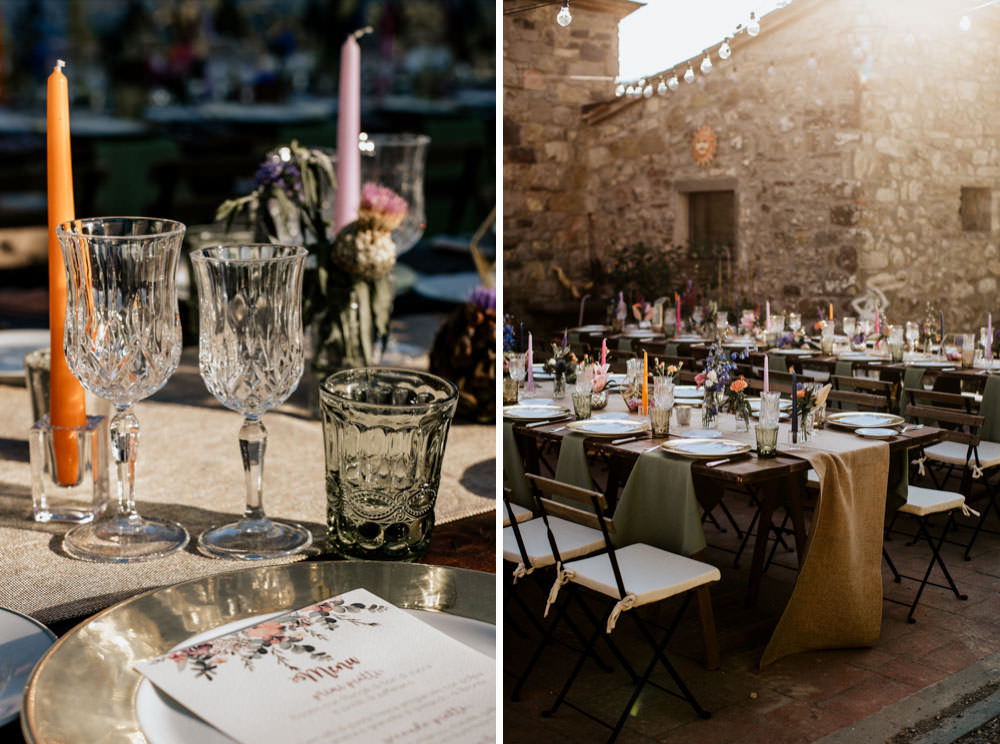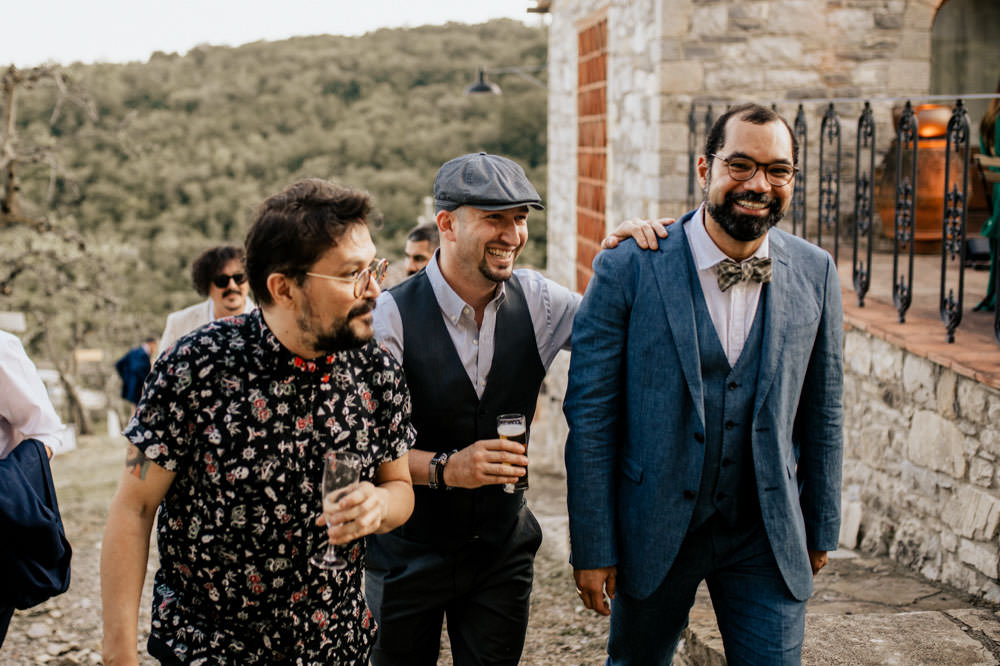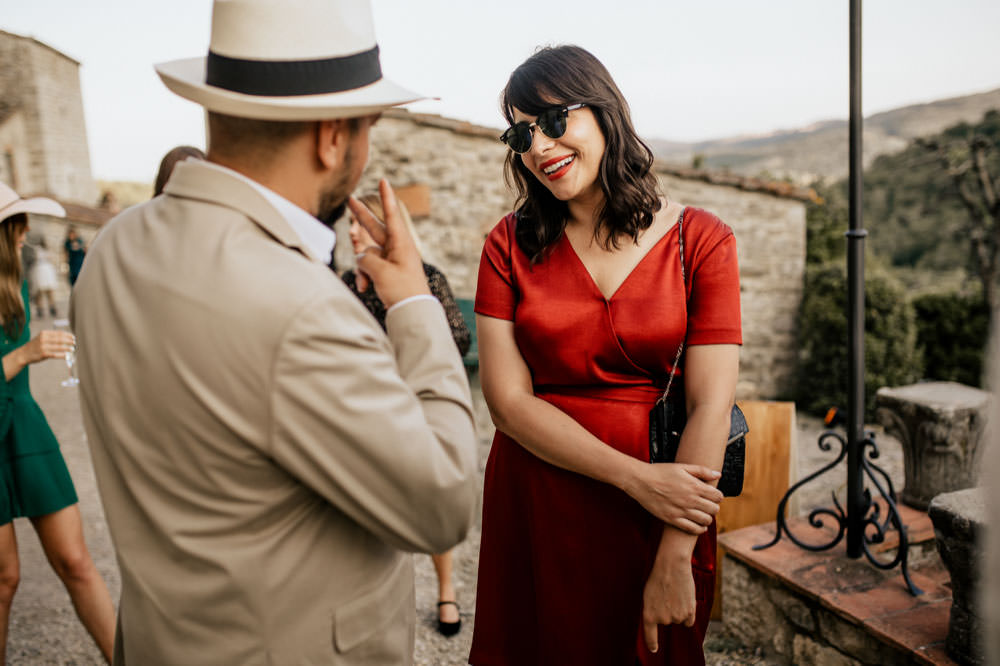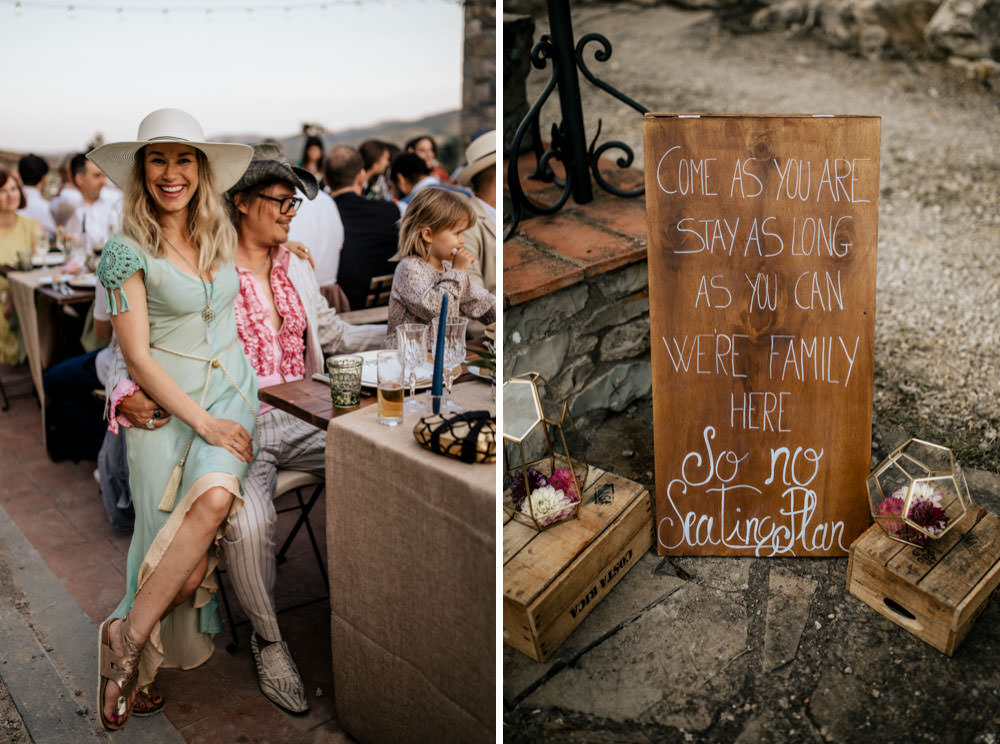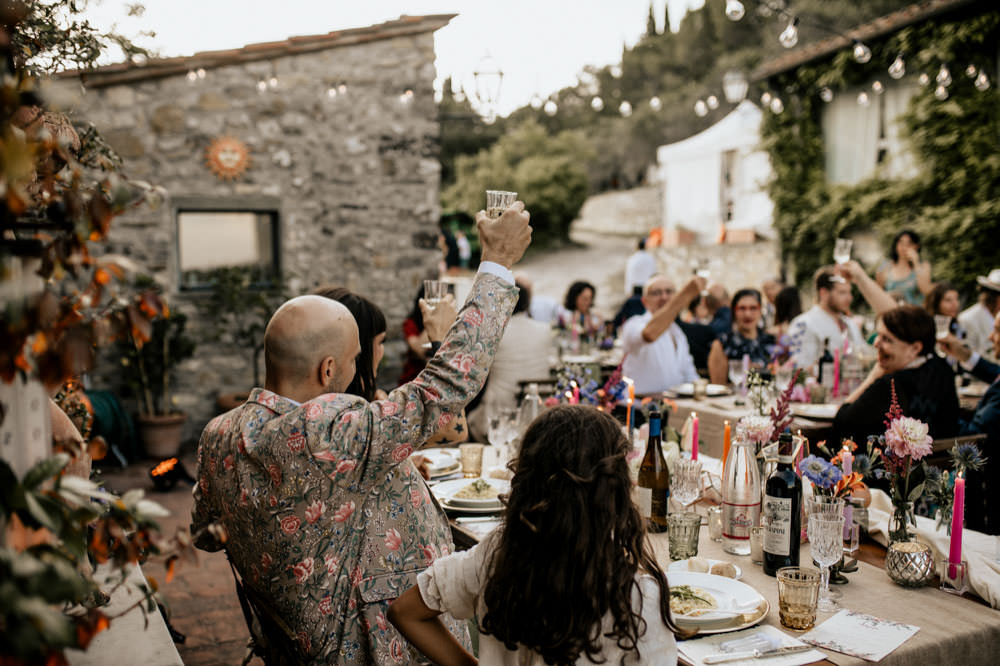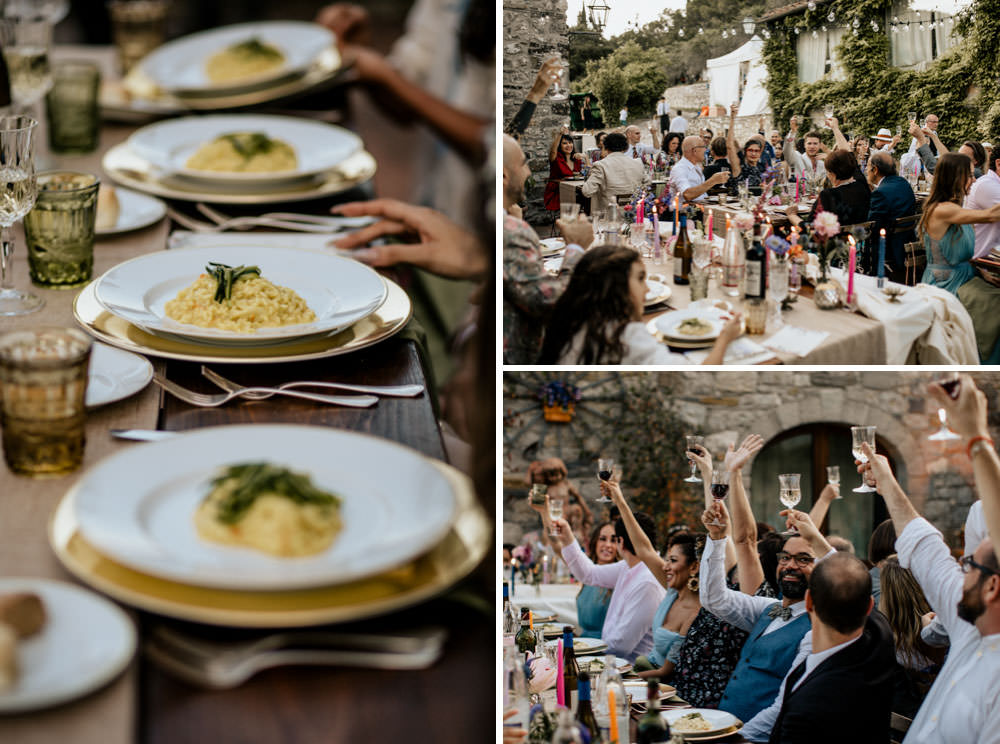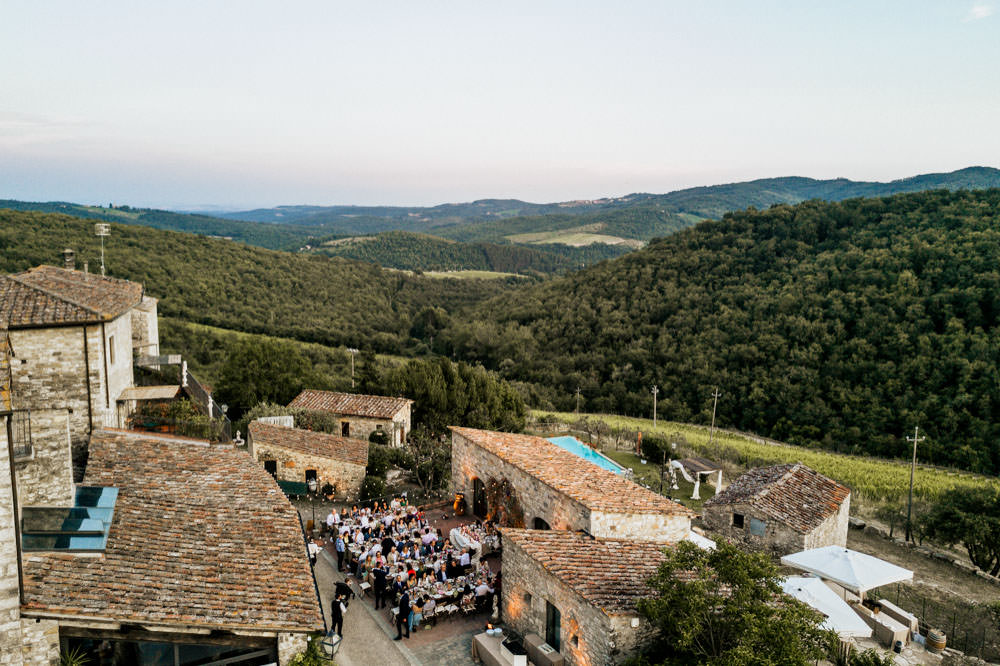 We escaped for some portraits at sunset! An absolutely must do, to get some stunning couple shots!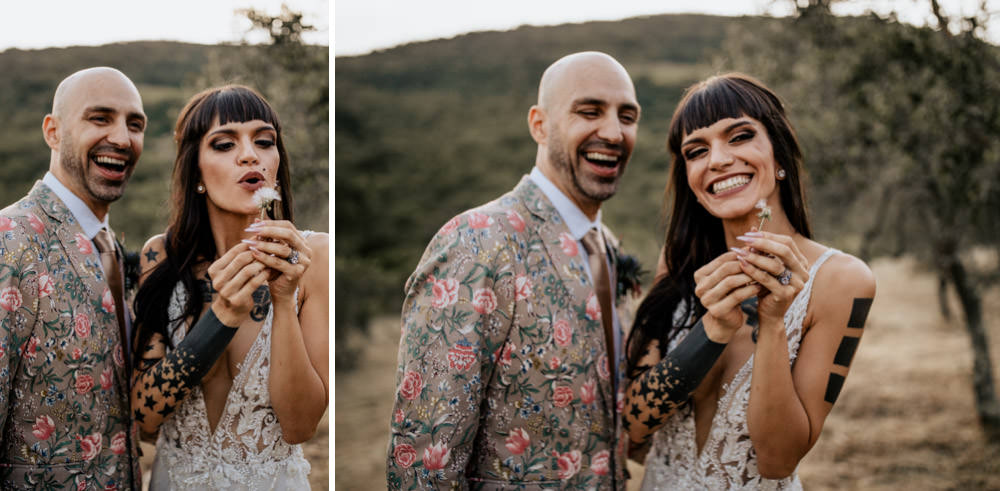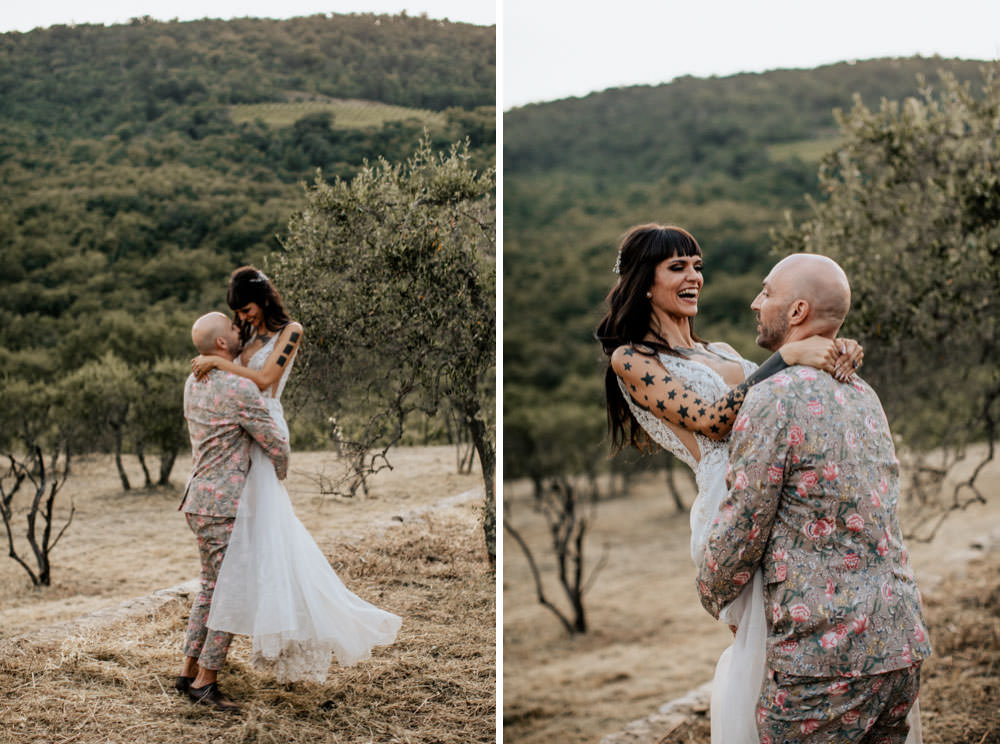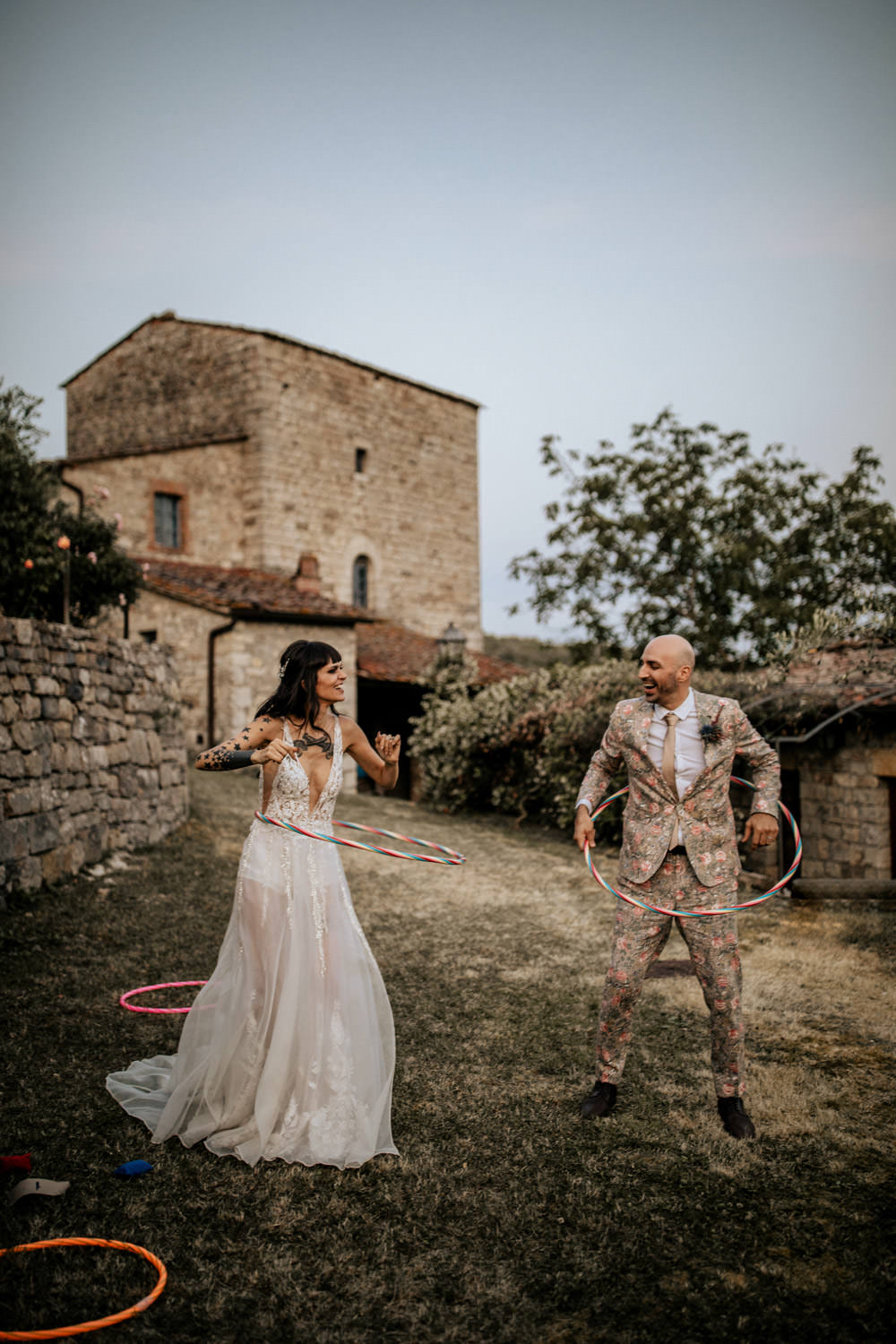 Hula Hoop on the wedding day! So much fun 🙂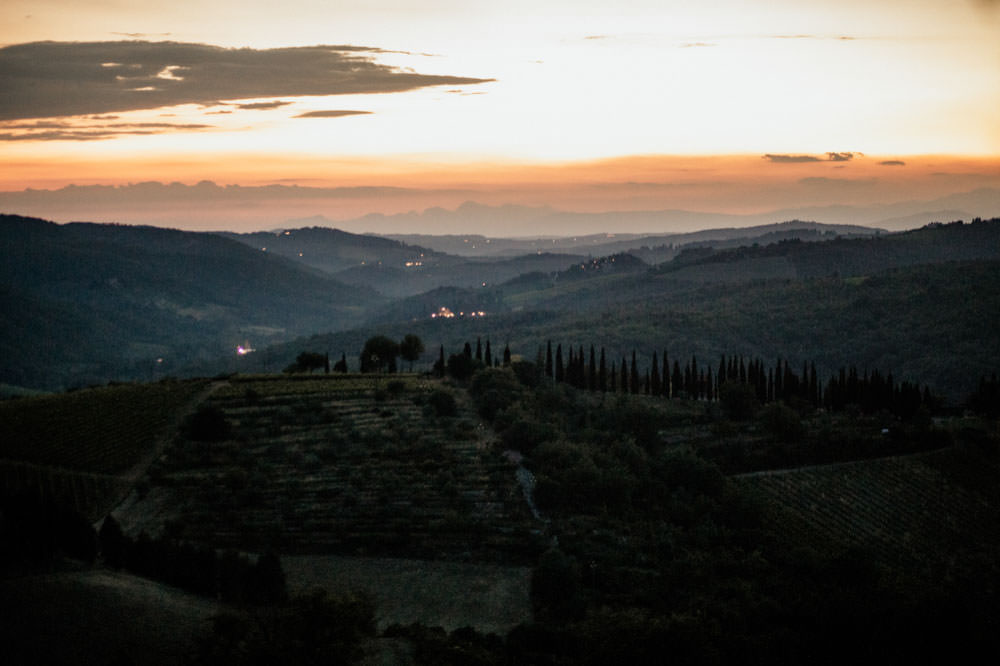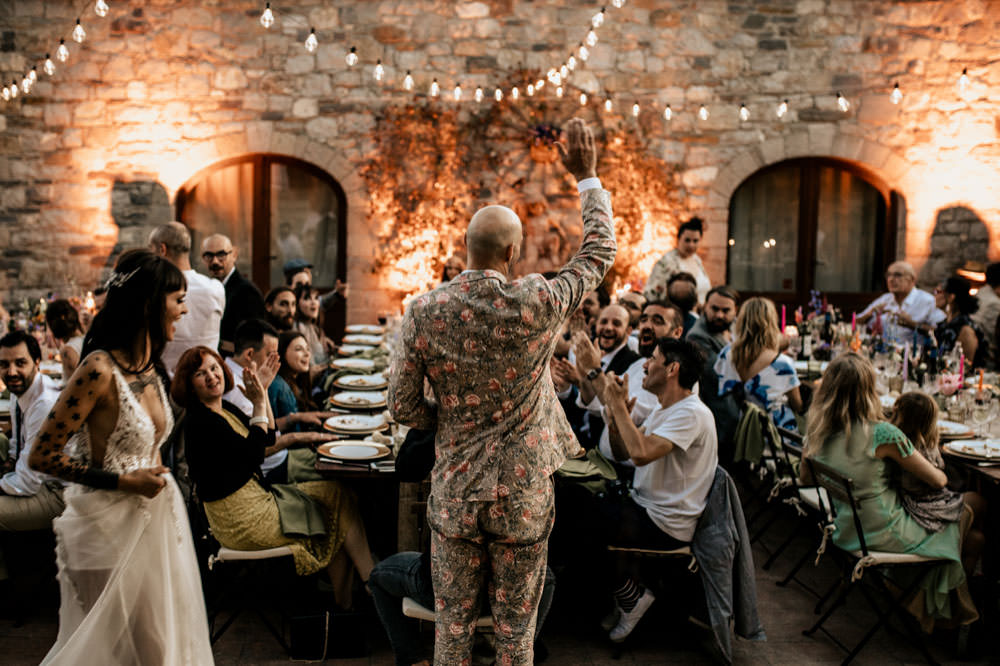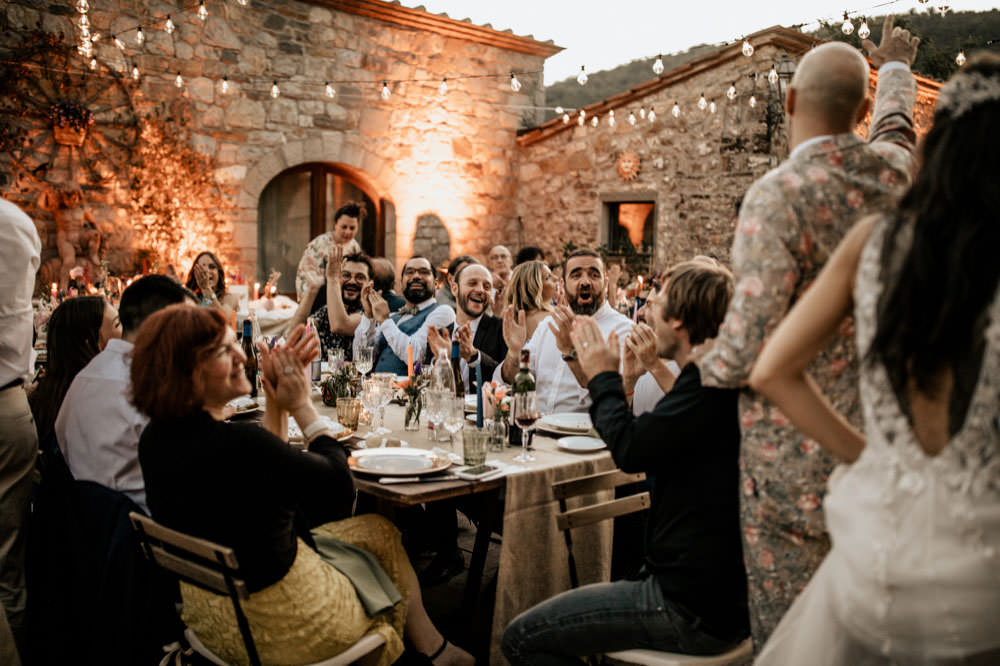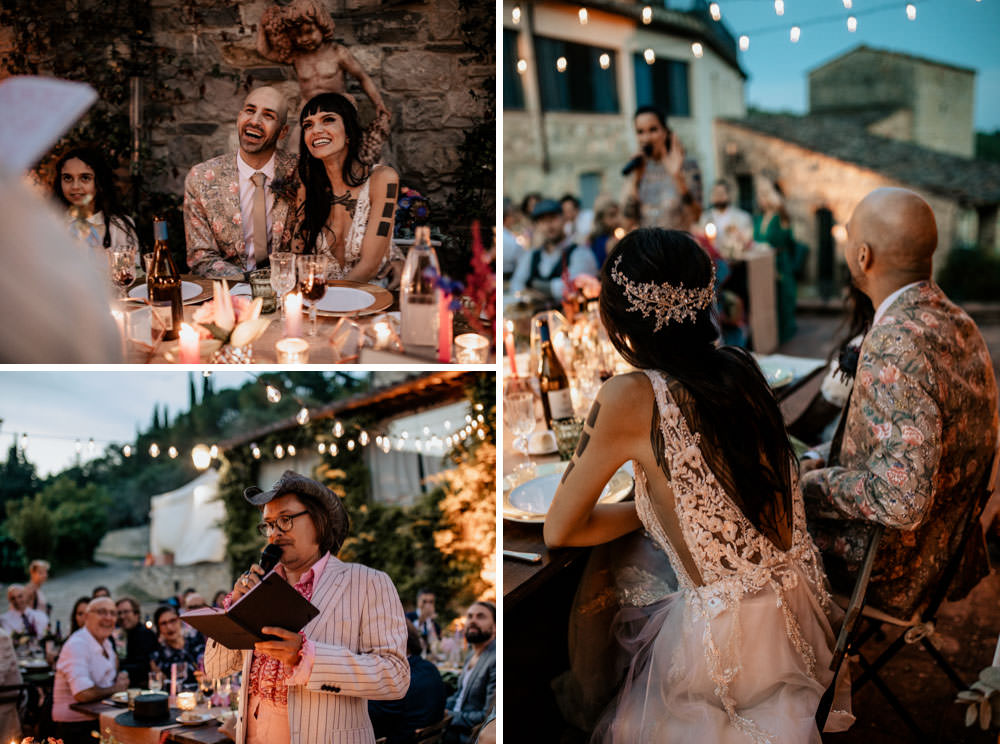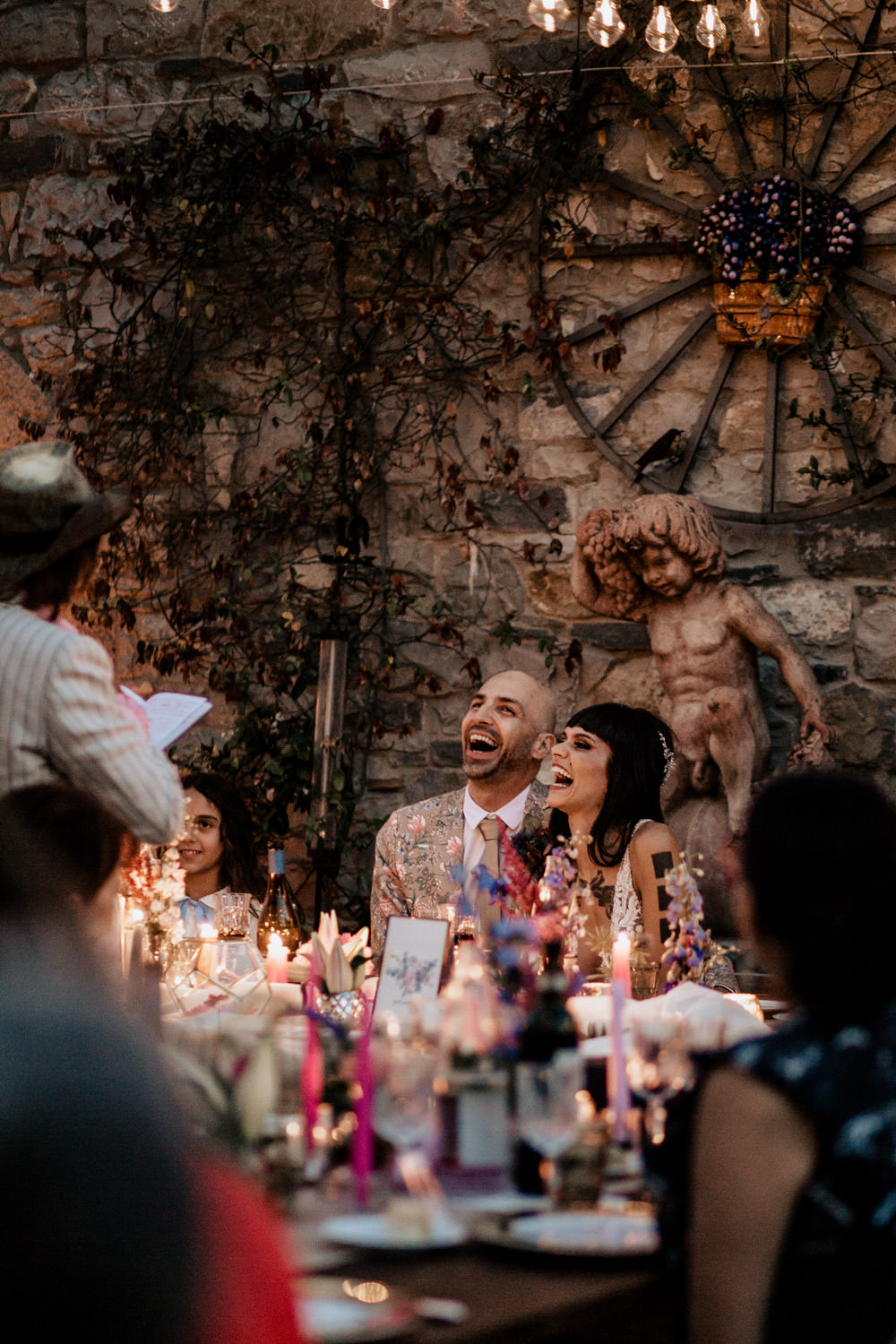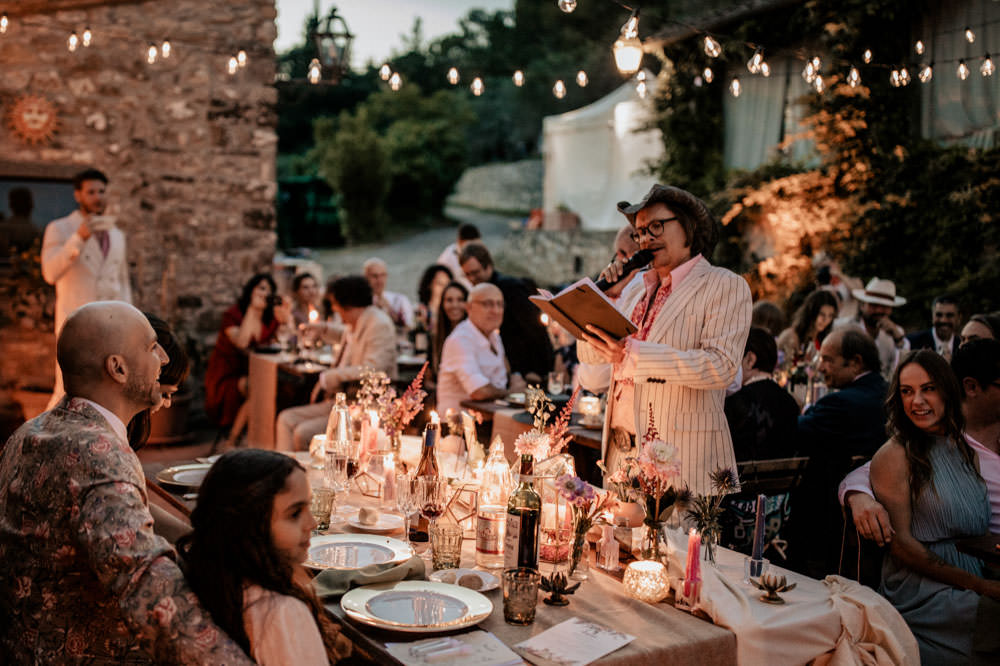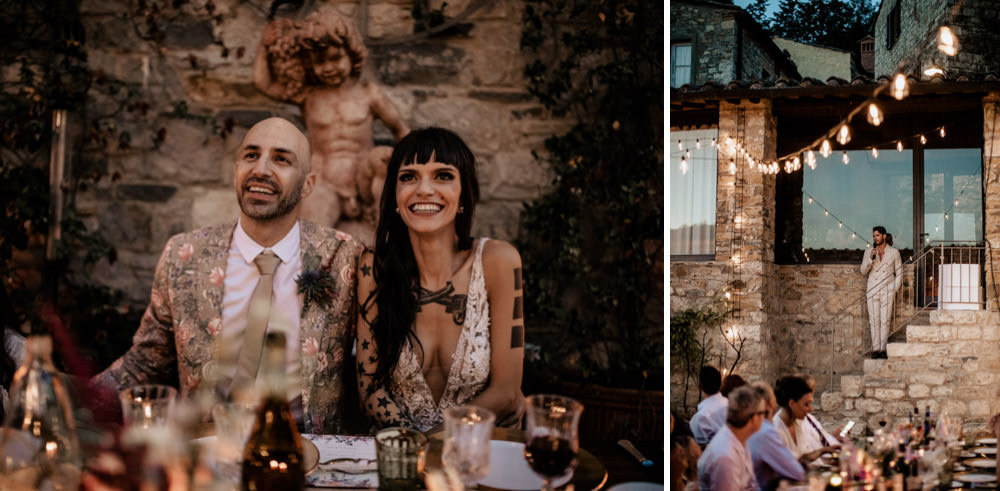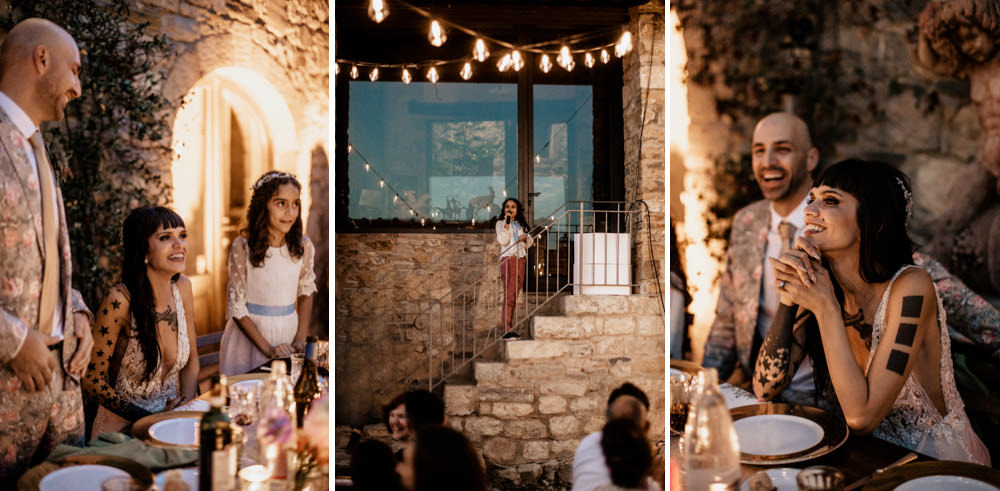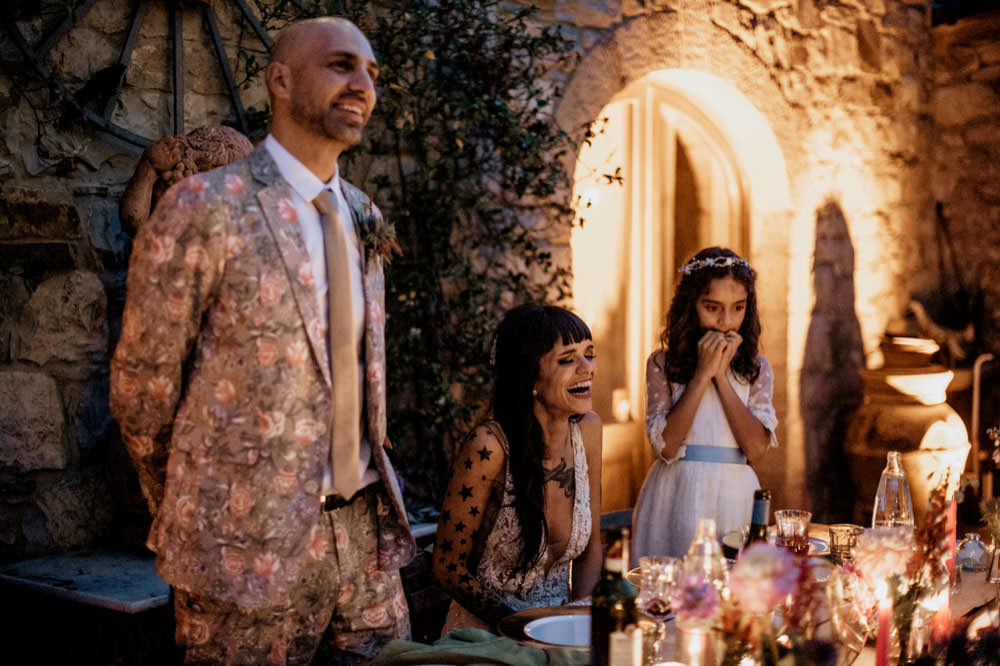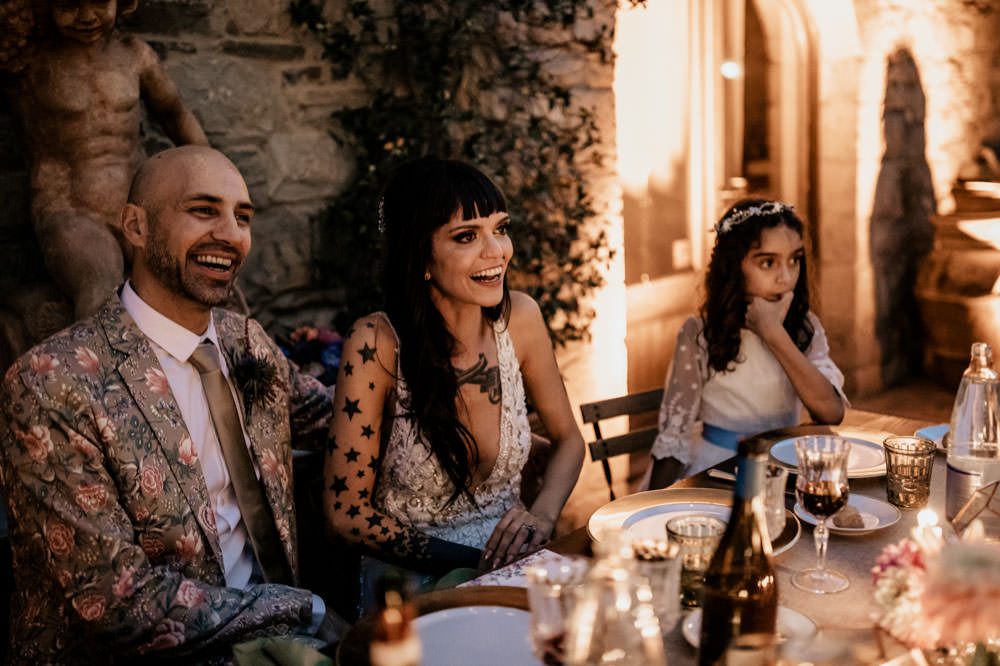 They are the sweetest family! Just can't get over how cute they are!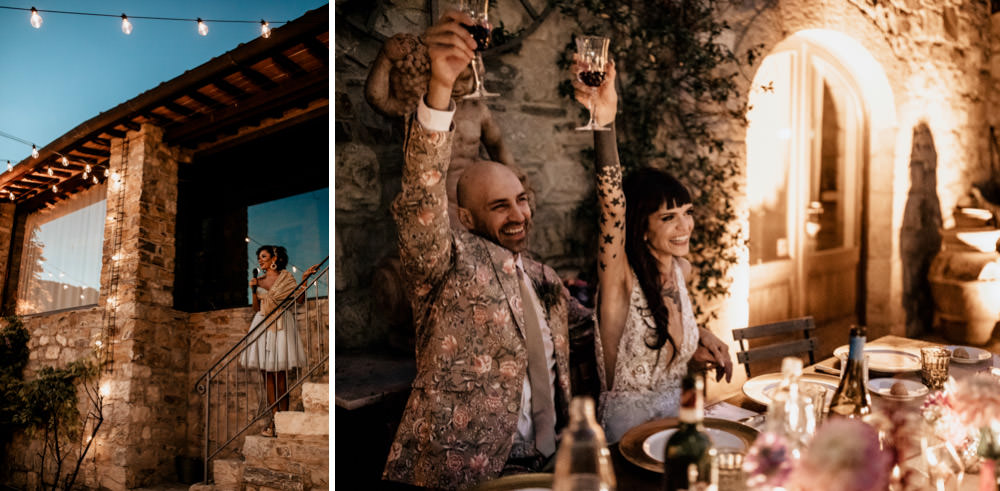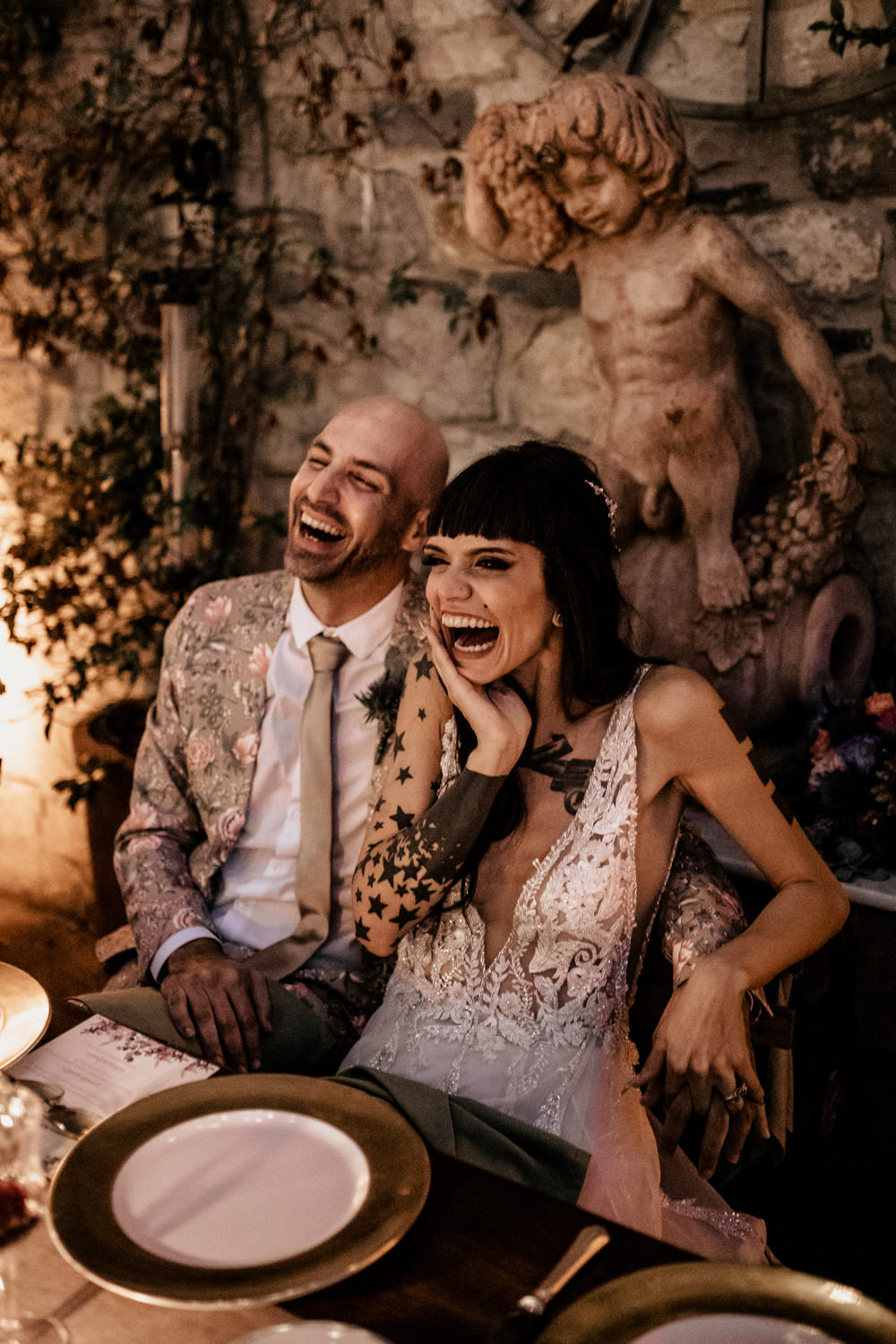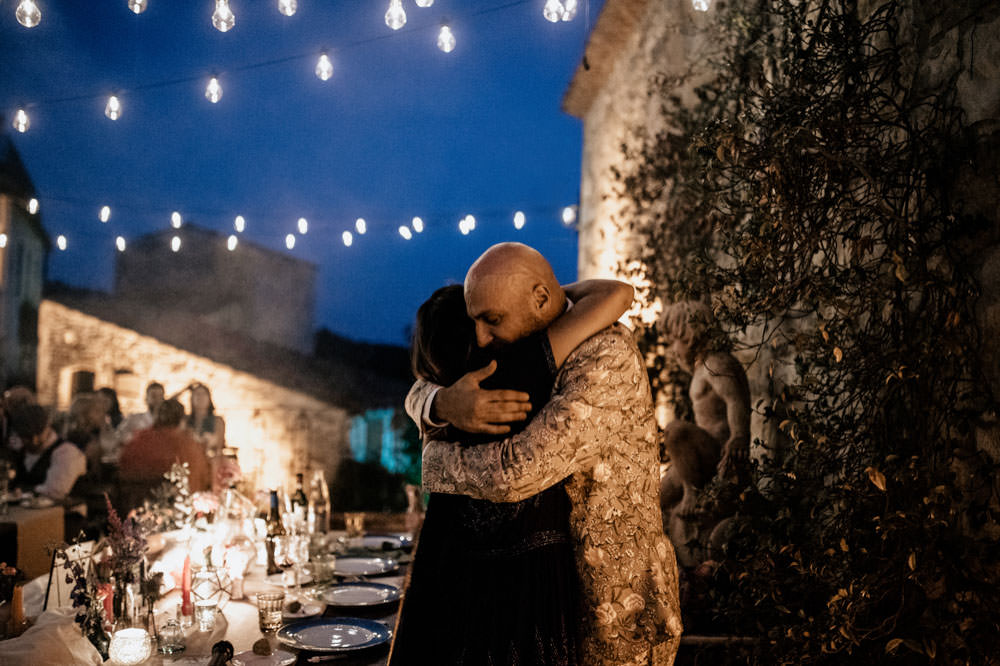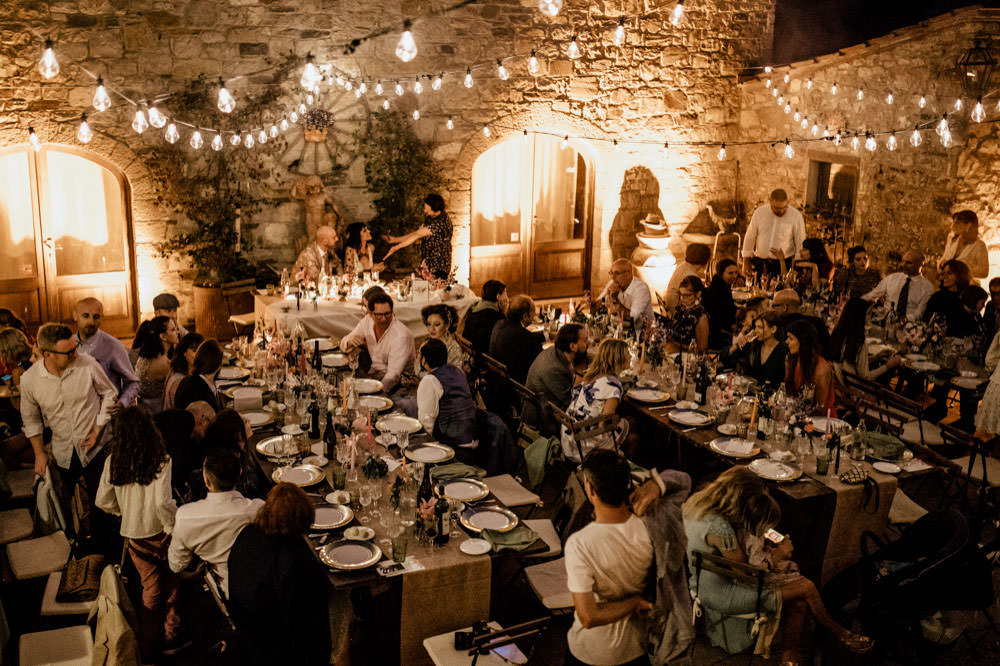 Dinner under the stars! Couldn't have been more magical!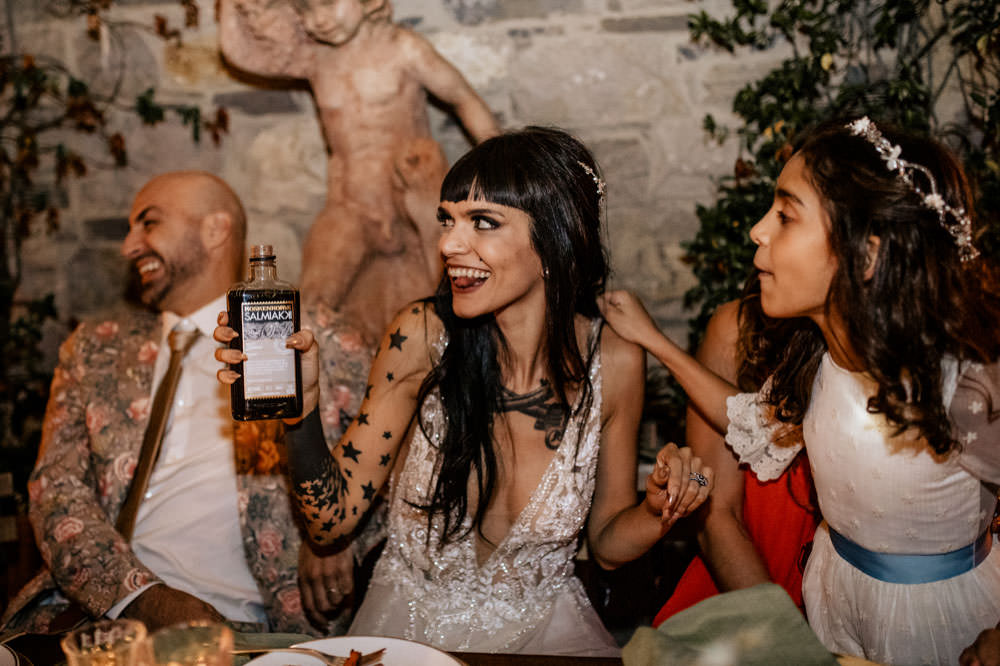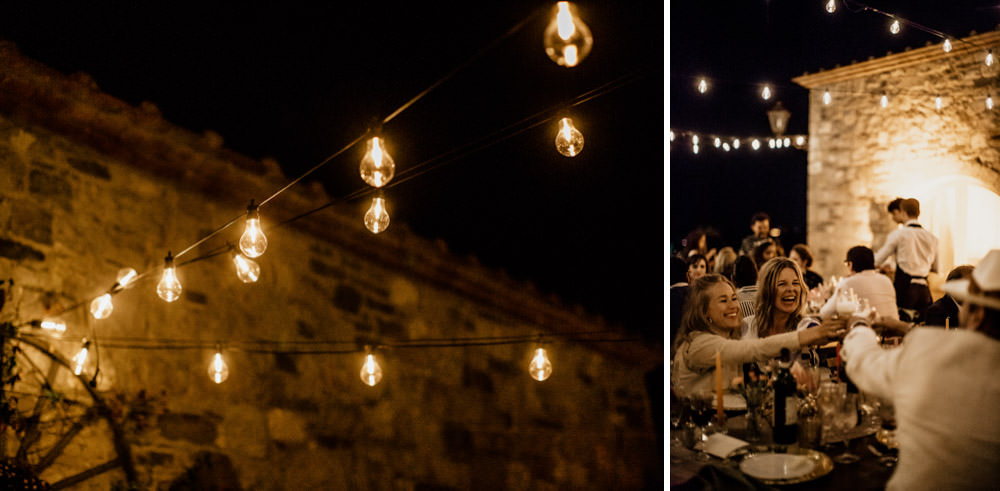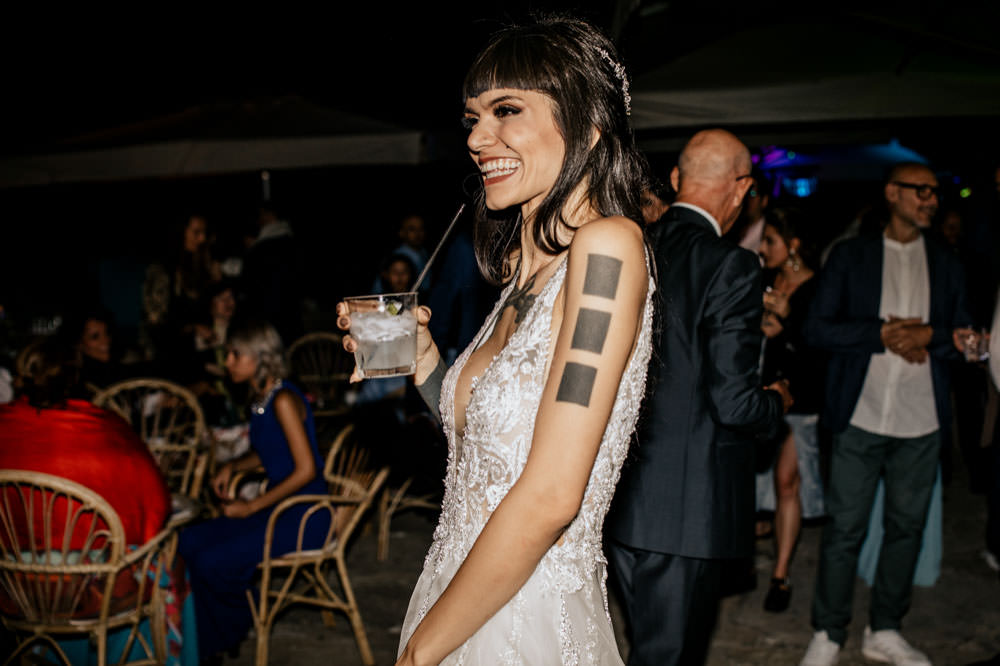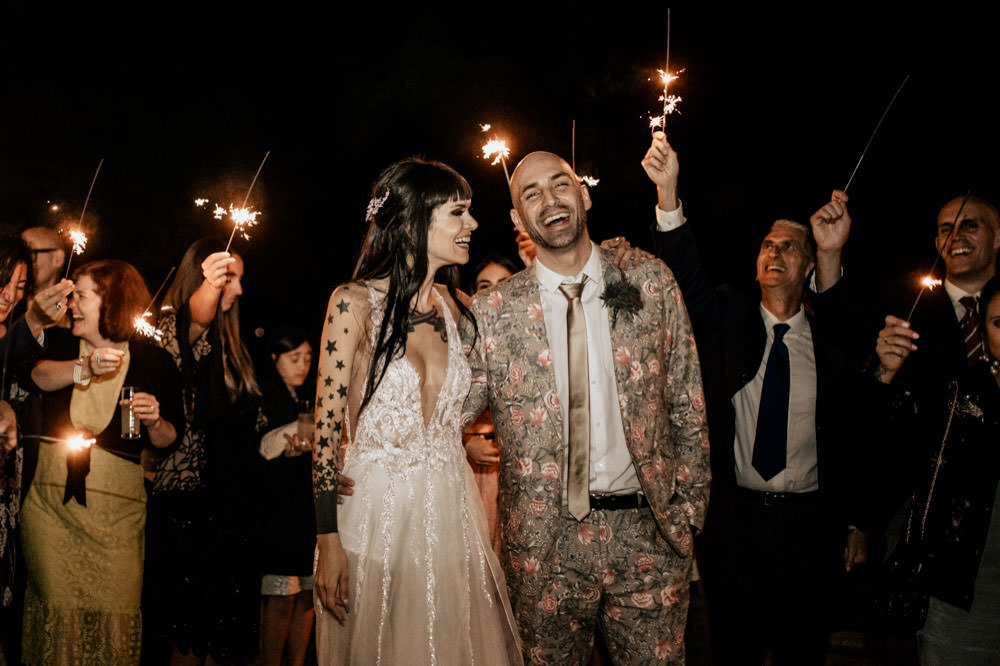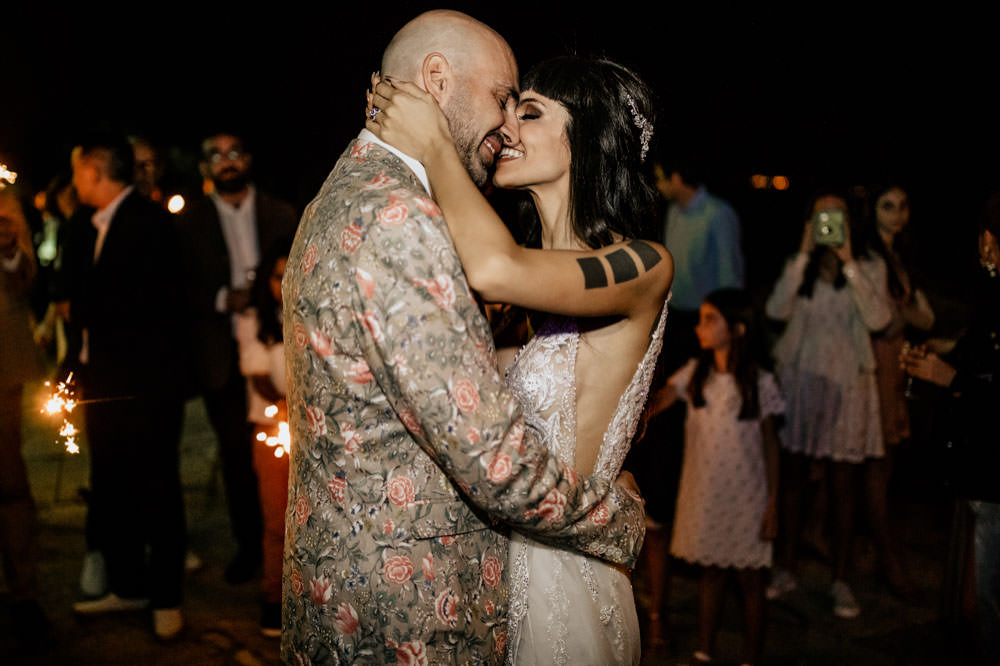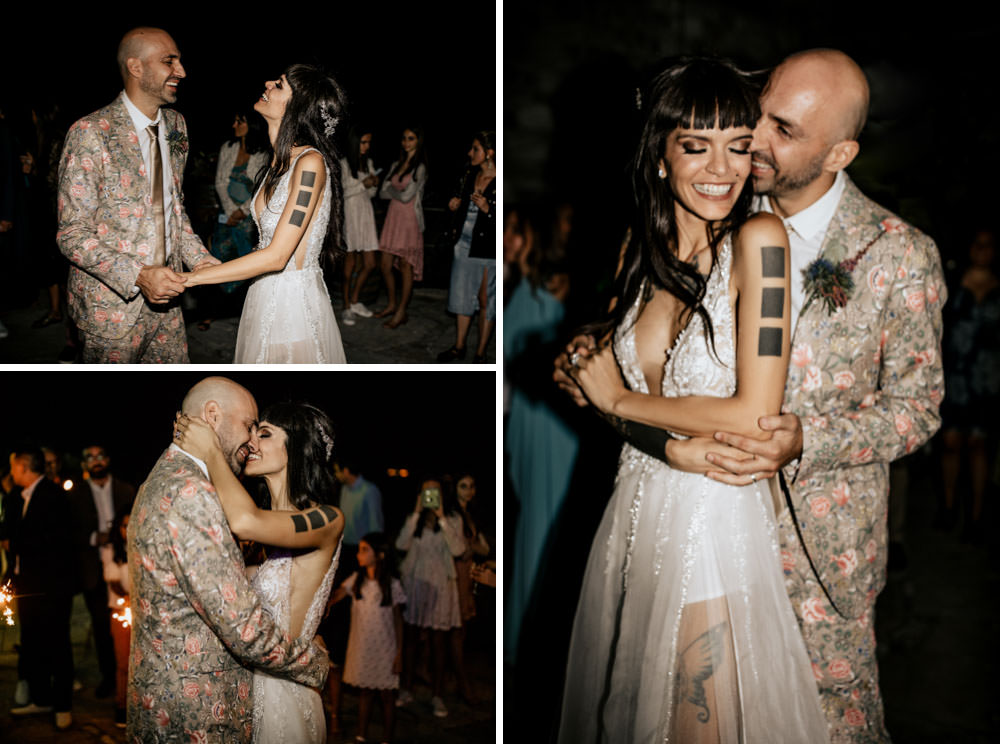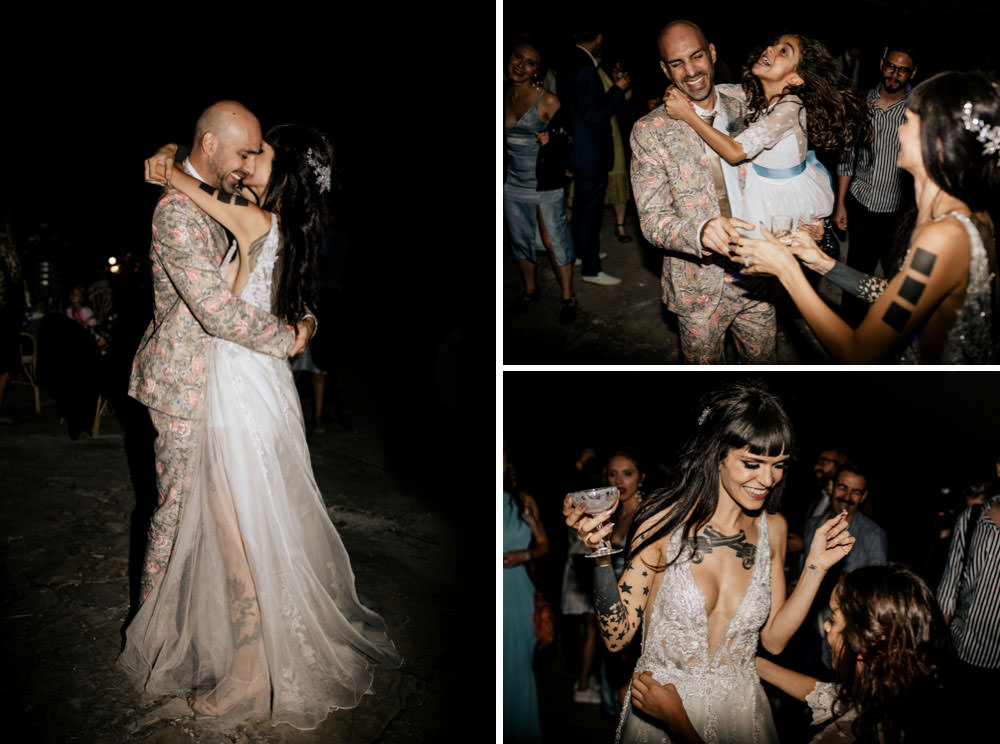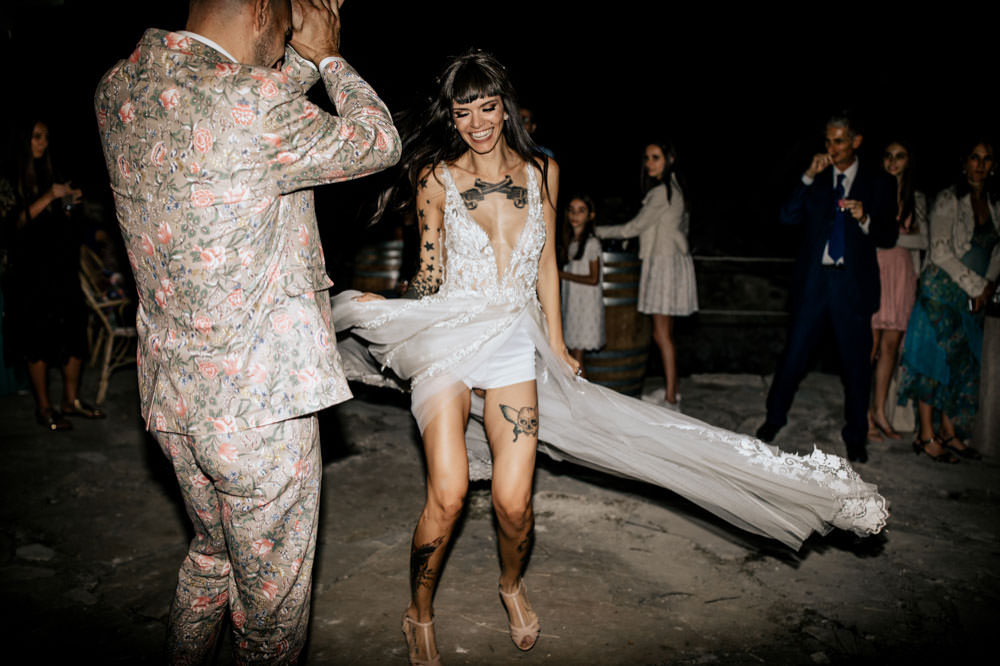 Here's the video of these twos Destination Wedding in Italy! That's btw. something we do only offer for Elopements and intimate weddings with a small amount of guests!
Hope you guys enjoyed browsing through all the pics of their Wedding Tuscany.. See you next time!
Chris and Ruth
Event Planning – A Modo Venue – Monteraponi Floral Design – Il Filo D'erba Catering and Cake – Lo Scalco Officiant – My Wedding in Italy DJ – Jon Vibes Live Music – Choro de Rua 2nd Shooter – Nicole Herb Hair and Makeup Artist – Marcelo Sath Wedding Dress – Fabiana Milazzo Groom's Apparel – Gianni Feraud